(Werbung aus Leidenschaft)
6:55 Uhr: Montag – mein Lieblingsbäcker hat heute seinen freien Tag. Den hat er sich mehr als redlich verdient. Ich hoffe er hat morgen wieder geöffnet. Man kann diesen Menschen gar nicht dankbar genug sein, das sie sich dieser Gefahr aussetzen.
8:00 Uhr: Auf Instagram lese ich, dass in Italien zum ersten Mal die Zahl der Neuinfektionen nicht gestiegen sein soll. Wunderbar. Die Bilder der "fertigen" Ärzte mit den blauen Flecken von den Schutzausrüstungen im Gesicht sehen furchtbar aus. Das sind wirklich Helden. Ich werde alles tun, damit kein Arzt DAS wegen meiner Gedankenlosigkeit durchmachen muss.
8:30 Uhr: In der Zeitung steht, das in Nizza ein junger Mann an den Folgen einer Covid-19 Infektion starb und zuvor wegen einer Operation Ibuprofen eingenommen hat. Hier wird eindringlich davor gewarnt, Ibuprofen oder Diclofenac (Voltaren!) oder ähnliche entzündungshemmende Schmerzmittel zu verwenden.
10.00 Uhr: Weiterhin wird empfohlen, Straßenschuhe vor der Tür zu lassen, da es unklar ist wie lange Covid-19 Viren auf unterschiedlichen Materialien überleben. Ab Mittwoch werden in Nizza die Straßen und Fußwege desinfiziert. In Monaco wurde wohl schon heute damit begonnen.
13:00 Uhr: Die französische Post hat heute auch wieder Briefe ausgetragen.
15:00 Uhr: Es ist windig und grau und somit verzichten wir heute auf einen Spaziergang.
20:00 Uhr: Applaus auf dem Balkon…
---
(Advertising out of passion)
6:55 a.m.: Monday – my favourite baker has his day off today. He has earned it more than honestly. I hope he will be open again tomorrow. One cannot be grateful enough to these people for exposing themselves to this danger.
8:00 a.m.: I read on Instagram, that in Italy for the first time the number of new infections has not increased. Wonderful.The pictures of the tired Doctors with the bruises from the protective gear on their faces look terrible. They really are heroes. I will do everything to ensure that no doctor has to go through this because of me or even my thoughtlessness.
8:30 a.m.: The newspaper says that a young man died in Nice as a result of a Covid-19 infection and had previously taken ibuprofen for an operation. The newspaper warns against using ibuprofen, diclofenac (Voltaren!) or similar anti-inflammatory painkillers.
10.00 a.m.: It is also recommended to leave street shoes outside the door, as it is unclear how long Covid-19 viruses survive on different materials. As from Wednesday, the streets and footpaths in Nice will be disinfected. In Monaco this has already started today.
1:00 p.m.: The French post office has delivered letters again today.
3:00 p.m.: It is windy and grey and so we will not go for a walk today.
8:00 p.m.: Applause on the balcony…
Translated with www.DeepL.com/Translator (free version)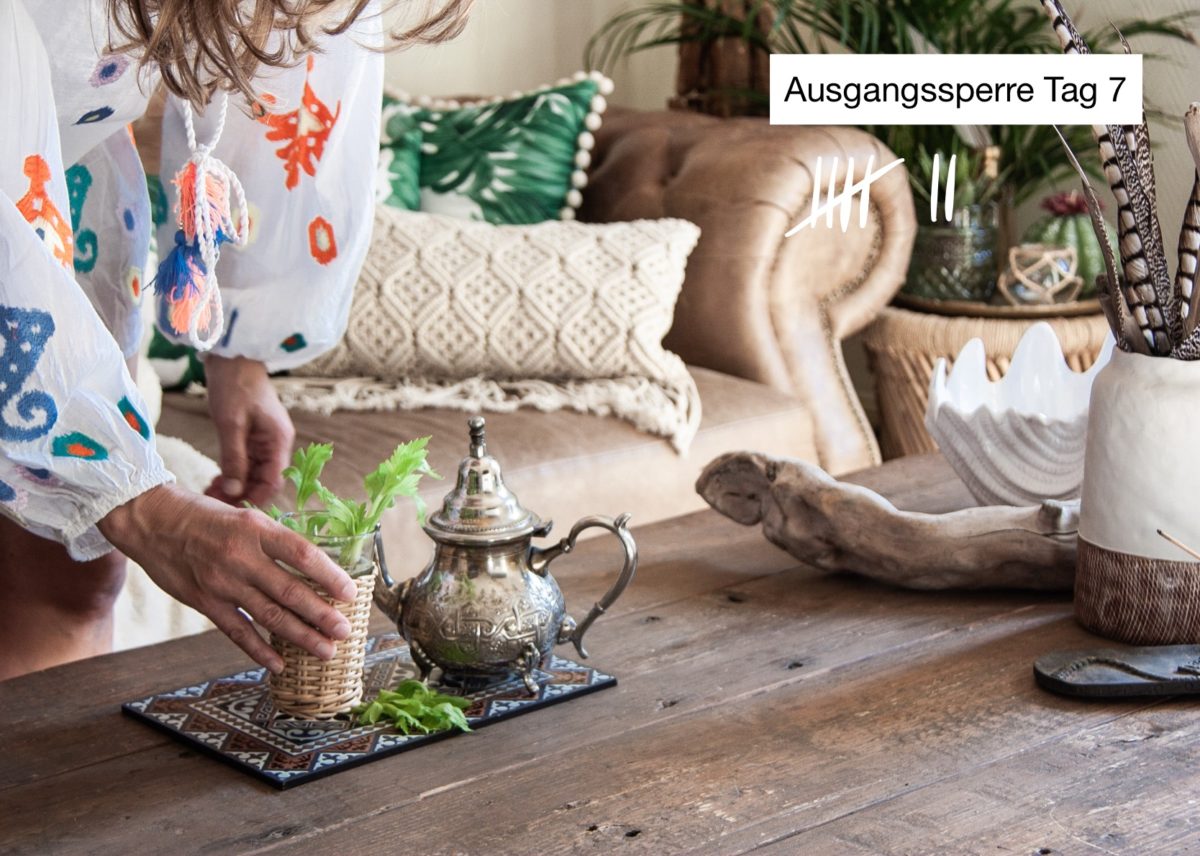 Bisous Tonja