(Werbung aus Leidenschaft & Affiliate Link)
7:15 Uhr: Auf zum Lieblingsbäcker, allerdings habe ich zuvor noch eine neue "attestation" (Passierschein) ausgefüllt und mit Uhrzeit versehen.
8.30 Uhr: Französisch pauken. Ich nutze dafür übrigens Lingoda, Babble, Jiki und Quizlet. Wer noch ein paar Tipps hat, immer raus damit.
12:00 Uhr: Zum Mittag gab es einen kleinen Kochunfall von mir. Ich war mit dem Pürieren des Kartoffelpürees etwas übermotiviert. Die Konsistenz war sehr speziell. Also Hausfrau des Monats März werde ich definitiv nicht.
13:00 Uhr: erledigen von tausend kleinen Dingen und schwub ist der Tag rum.
20:00 Uhr: Mein Highlight des Tages wird später ein Bad sein. Das ist so besonders für mich, weil wir eigentlich KEINE Badewanne haben. Mein letzter und sehr guter Online-Kauf wie sich herausgestellt hat, ist eine aufblasbare Badewanne. Jep, ein Schlauchboot fürs Bad quasi. Diese Badewanne "Tubble" ist wirklich genial. Ich muss sie euch mal in einem extra Post zeigen.
Werbung: Affiliate Link für mein "Tubble"
Heute habe ich gehört, dass noch echt viele Bekannte in Deutschland in Geschäften arbeiten, sogar Rentner. Also ich weiß nicht, das gefällt mir gar nicht. Und die Corona-Parties der Jugendlichen sind natürlich auch Saudumm. Ich war ja auch mal jung und ich weiß, dass man als junger Mensch glaubt, dass es nicht möglich ist drei Tage ohne Party zu überleben. Aber dies ist wirklich eine außergewöhnliche Situation.
---
7:15 a.m.: Off to my favourite bakery, but before that I filled out a new "attestation" (pass) and provided it with the time.
8:30 a.m.: French cramming. By the way, I use Lingoda, Babble, Jiki and Quizlet for that. If you still have a few tips, just tell me.
12:00 noon: At noon there was a little cooking accident of mine. I was a little over-motivated with the mashed potatoes. The consistency was very special. So I will definitely not be Housewife of March.
1:00 p.m.: do a thousand little things and the day is done.
20:00: My highlight of the day will be a bath later. This is so special for me because we actually have NO bathtub. My last and very good online purchase as it turns out is an inflatable bathtub. Yep, a rubber dinghy for the bathroom, so to speak. This tub "Tubble" is really great. I'll have to show it to you in a separate mail.
Today I heard that a lot of friends still work in shops in Germany, even pensioners. So I don't know, I don't like that at all. And of course the Corona parties of the young people are also really stupid. I remember as I was young once and I know that as a young person you think that it is not possible to survive three days without a party. But this is really an extreme situation.
Advertising: Affiliate Link for my "Tubble"
Translated with www.DeepL.com/Translator (free version)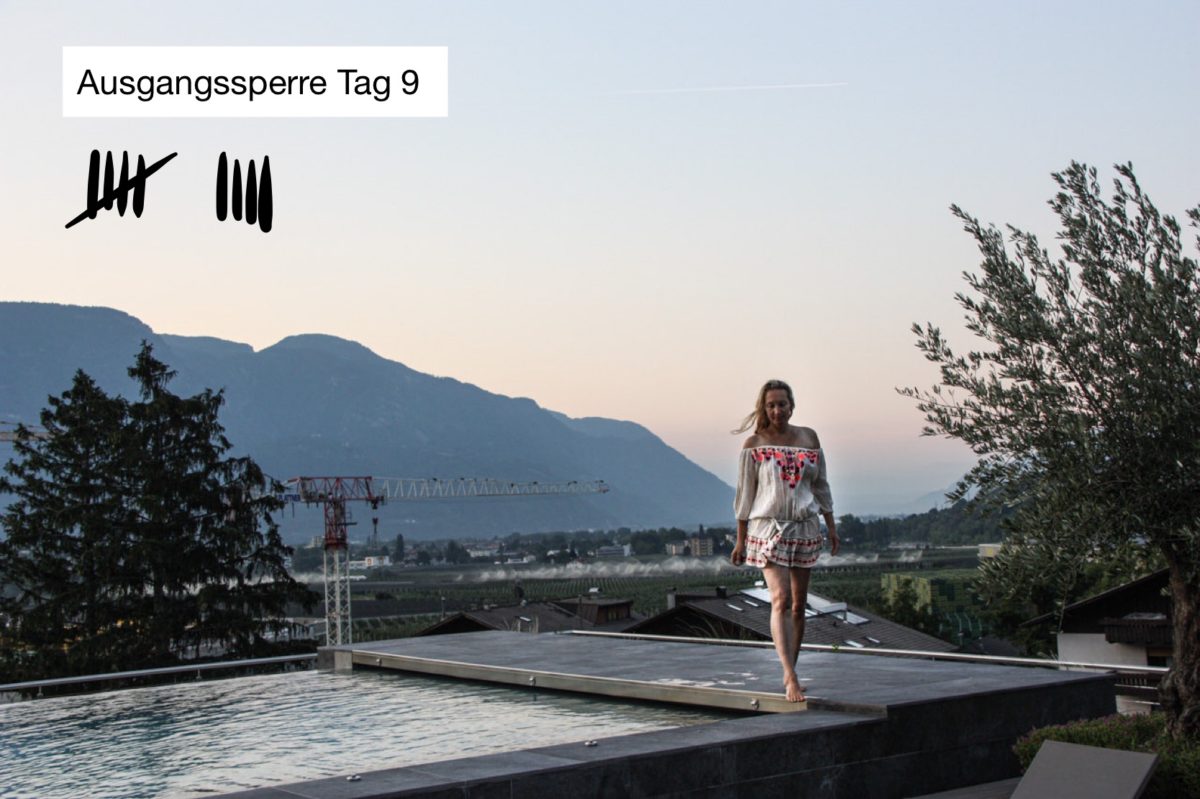 Bisous Tonja