(Werbung aus Leidenschaft)
7:30 Uhr: Ruhige Nacht – der Rauchmelder hat sich nicht noch mal gemeldet, ich hatte ja schon befürchtet, dass er Nachts nochmal loslegt. Aber alles gut.
7:50 Uhr: Montag – schluss mit faulenzen. Ich war pünktlich beim Bäcker. Der Lieblingsbäcker hat ja am Montag zu.
8:20 Uhr: Frühstück drinnen. Es ist tagsüber zwar schon richtig warm, aber ohne Sonne ist es mir draußen noch zu kalt. Wir haben immer erst etwas später Sonne auf dem Balkon.
9:00 Uhr: Eine Freundin sendet uns einen Link mit dem man sich nun seinen "Passierschein" für das Handy erstellen kann. Das ist ganz gut, denn mein vergoldetes Druckerpapier kommt erst in zehn Tagen oder so.
10:00 Uhr: Ich lese in der Zeitung was am Wochenende so los war. Am Sonntag wurde die Ausgangssperre im Gegensatz zum Samstag sehr häufig verletzt. Massenhaft Leute haben sich nicht an die Ausgangssperre gehalten. Strandbesucher, Wanderer, Stand Up Paddler alles dabei sogar jemand der einen Bootstrip unternehmen wollte. Sehr häufig sind alte Menschen diejenigen, die sich nicht an die Regeln halten.
11.00 Uhr: Ich bereite alles für ein kleines Fotoshootings vor. Blumen wären schön, gibts aber nicht, also hängen ich aus dem Balkon, um ein paar grüne Zweige von einer Kletterpflanze zu ergattern. Das Gehangel hat sich gelohnt – ich habe etwas Grün für meine Vasen.
11:20 Uhr: Ich fange an zu fotografieren. Ich habe wohl etwas Nachholbedarf, 450 Bilder sind es am Ende und ein herrliches Chaos habe ich auch noch angerichtet.
14:00 Uhr: Kaffee in der Sonne und danach muss ich unbedingt aufräumen
15:00 Uhr: Bilder bearbeiten und entscheiden welche letztendlich im Post veröffentlicht werden.
17:30 Uhr: In der Zeitung lese ich nun das Resultat der Verletzungen der Ausgangsperre. Verschärfung. Sport treiben wird nun leider nur noch zu bestimmten Tageszeiten möglich sein und in Kürze wird das Tragen einer Maske Pflicht sein. Ich hatte bisher immer ein Tuch getragen, aber nun schaue ich mir doch nochmal die Masken-Tuch-Gummi-Techniken an. Habt ihr einen Link für mich? Ich habe leider keine Nähmaschine mehr. Meine Alte habe ich beim Umzug "zurück" gelassen, ich hatte sie zur Jugendweihe bekommen. Das ist sehr sehr lange her. Das alte Schätzchen hat nicht mehr so richtig funktioniert. Aber ich denke, dass ich mir bald wieder eine kaufen werde.
---
(Advertising out of passion)
7:30 am: Quiet night – the smoke alarm did not go off again, I was afraid that it would go off again at night. But all is well.
7:50 a.m. Monday. No more lazing around – I was at the baker's on time. My favorite baker is closed on Monday.
8:20 a.m.: breakfast inside. It is already really warm during the day, but without sun it is still too cold outside. We always have sun on the balcony a little later.
9:00 a.m.: A friend sends us a link with which we can now create our "pass" for the mobile phone. That's quite good, because my gold-plated printer paper won't be here in ten days or so.
10:00 a.m.: I read in the newspaper what was going on this weekend. On Sunday, in contrast to Saturday, the curfew was broken very often. Masses of people did not keep to the curfew. Beach visitors, hikers, stand up paddlers, everything even someone who wanted to take a boat trip. Very often old people are those who do not follow the rules.
11.00 a.m.: I prepare everything for a small photo shoot. Flowers would be nice, but there are none, so I swing out of the balcony to get some green branches from a climbing plant. The fishing was worth it – I have some green for my vases.
11:20 a.m.: I start taking pictures. I guess I have some catching up to do, there are 450 pictures at the end and a glorious chaos I have created as well.
2:00 p.m.: Coffee in the sun and afterwards I have to clean up
3:00 p.m.: Editing pictures and deciding which ones will be published in the post.
5:30 p.m.: In the newspaper I read the result of the curfew violations. Aggravation. Sporting will now unfortunately only be possible at certain times of the day and wearing a mask will soon be compulsory. Up to now I had always worn a scarf, but now I will take a look at the mask-scarf-rubber techniques again. Do you have a link for me? Unfortunately I don't have a sewing machine anymore. I left my old one "behind" when I moved, I had got it for the youth consecration. That was a very, very long time ago. The old sweetheart didn't really work anymore. But I think that I will buy another one soon.
Translated with www.DeepL.com/Translator (free version)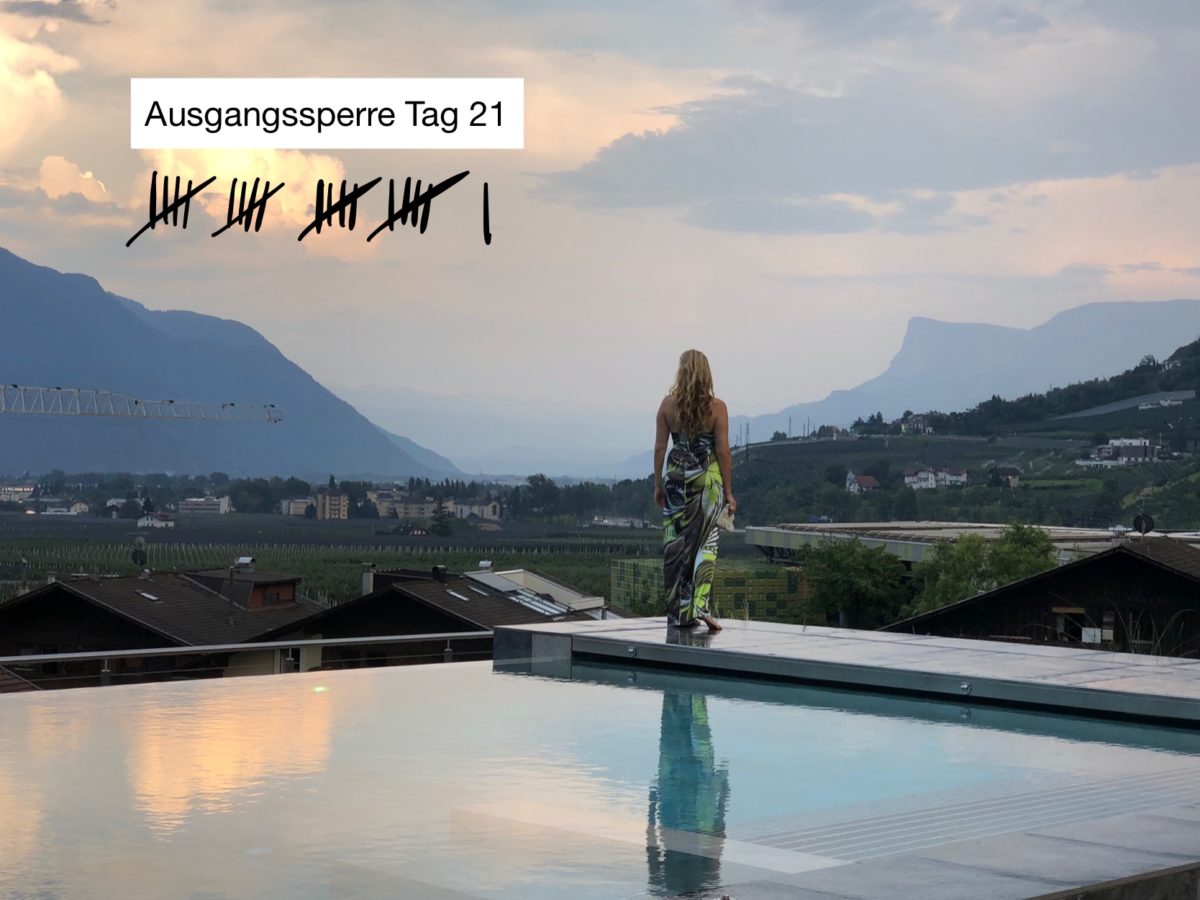 Bisous Tonja