(Werbung aus Leidenschaft)
Was für ein wunderbarer Tag – Summerfeeling
7:50 Uhr: Ich bin hellwach.
8:00 Uhr: Ich bereite schon mal den Obstsalat für das Frühstück vor. Ich brauche Bewegung.
8:30 Uhr: Ich trinke meinen ersten Kaffee am Küchenfenster und schaue dabei raus. Ich glaube, heute wird ein mega Tag. Strahlend blauer Himmel und Sonne satt. Auf der Straße ist auch schon richtig was los. Alles rennt zum Bäcker, zum Einkaufen und massig Hunde werden zum Gassi gehen geführt. Das schöne Wetter treibt die Leute aus den Häusern.
9:30 Uhr: Frühstück in der Sonne auf dem Balkon
10:30 Uhr: Wir machen uns fertig für einen langen Spaziergang. Mindestens 4 km dürfen wir heute laufen, weil wir einen Leihwagen am Flughafen abholen werden. Mit den öffentlichen Verkehrsmitteln wollen wir natürlich nicht fahren, wegen der Ansteckungsgefahr und wer weiß schon, ob und wann da was fährt. Taxi wollen wir aus erstgenanntem Grund auch nicht fahren. Habe ich schon mal erzählt, dass ein Nizzaer nur mit einem Taxi fährt, wenn nichts anderes mehr geht. Taxifahrer in Nizza sind teilweise ganz schöne Halsabschneider. Da muss man ein bisschen aufpassen. Die 4 km vom Flughafen bis in die Stadt kosten mit dem Taxi offiziell 32 EUR inklusive Gepäck. Das ist schon kein Schnäppchen und trotzdem versuchen manche Fahrer mehr zu verlangen. Ich frage immer nach dem Preis bevor ich in ein Taxi steige. Manchmal heißt es vierzig Euro plus Gepäck. Ich lache den Fahrer dann aus und erzähle ihm, das ich die Preise kenne und auch die Telefonnummer der Taxi-Aufsichtsbehörde, die ja sogar auf der "Nicetourisme" website steht. Doppelte Preise, weil es dunkel ist hatte ich auch schon, natürlich erst beim Bezahlen. Da habe ich dann mal das Kennzeichen fotografiert und schon war der Preis wieder normal. So kann man sich auch um sein Trinkgeld bringen. Und auch um seinen Job, denn UBER gibt es auch in Nizza. Wenn ich kein Gepäck dabei habe fahre ich mittlerweile oft mit der Straßenbahn zum Flughafen, denn die fährt bis zu den Terminals auf dem Flughafengelände und das für 1,50 EUR ohne Stau.
Aber ich komme von unserem Spaziergang ab. Es tut so gut mal länger zu laufen und wir werden auch nicht angehalten und die Abholung des Wagens klappt auch einwandfrei.
13:00 Uhr: Midi
13:30 Uhr: Ich versuche auf dem Balkon zu lesen, aber es ist schon zu heiß in der Sonne und so gruschtel ich erstmal drinnen herum.
14.30 Uhr: Jetzt ist es etwas besser und ich faulenze in der Sonne. Ich muss nochmal betonen, wie gut die Bewegung tat.
15.30: In der Zeitung lese ich, dass Supermarktketten in Kürze massenhaft chirurgische Masken zum Verkauf anbieten werden. Was bedeuten würde, das sie Masken, die so dringend für das klinische Personal benötigt worden wären zurückgehalten hätten. Es hieße Millionen von Masken. Genannt werden in diesem Zusammenhang Unternehmen wie Carrefour, Lidl, Super U und Intermarché. Die Unternehmen haben nun eine Frist von drei Tagen erhalten, um zu beweisen, dass sie keine Bestellungen für Masken während einer Zeit getätigt haben, in der es fast nicht möglich war, die notwendigen Masken für Kliniken und Ärzte zu beschaffen. Natürlich müssen sie auch beweisen, dass sie keine Lieferungen erhalten haben und somit gar Mundschutzmasken zurückgehalten haben. Wäre dies der fall, würde Strafanzeige wegen unterlasser Hilfeleistung erhoben werden. (Ich drücke es mal unfachmännisch aus.)
15:40 Uhr: Außerdem habe ich gelesen, dass es heute gegen 15:00 Uhr an der Côte d'Azur ein kurzes Erdbeben gab. Also ich habe nichts davon gespürt. Als ich noch in der Lehre war, hatten wir in meinem damaligen Wohnort ein kurzers aber deutlich spürbares Erdbeben. Damals sind in meinem Schrank sogar Gläser umgekippt, das war ein komisches Gefühl. In einem Forum schreiben Leute, dass sie in Nizza öfter ein leichtes wackeln spüren. Ich denke das tatsächlich auch manchmal. Ich habe schon gedacht, das käme vielleicht von der neuen unterirdischen Straßenbahn, aber dann wäre es ja immer oder häufiger. Da muss ich mich mal schlaumachen.
---
(Advertising out of passion)
What a wonderful day – summer feeling
7.:50 a.m. I'm wide awake.
8:00 a.m.: I'll start making the fruit salad for breakfast. I need exercise.
8:30 am: I drink my first coffee by the kitchen window and look out. I think today will be a mega day. Bright blue skies and plenty of sun. There's already a lot of action on the street. Everything is running to the bakery, shopping and lots of dogs are taken for a walk. The nice weather drives the people out of their houses.
9:30 am: Breakfast in the sun on the balcony
10:30, we get ready for a long walk. We are allowed to walk at least 4 km today because we will pick up a rental car at the airport. Of course we don't want to go by public transport because of the danger of infection and who knows if and when there is something going on. We also don't want to take a taxi for the first mentioned reason. Did I ever tell you that a person from Nizza only takes a taxi if nothing else is possible. Taxi drivers in Nizza are partly some real cutthroats. There, one has to be a little careful. The 4 km from the airport up to the city cost with a taxi officially 32 EUR including luggage. This is not a bargain and still some drivers try to charge more. I always ask for the price before I get into a taxi. Sometimes it is forty euros plus luggage. I then laugh at the driver and tell him that I know the prices and also the telephone number of the taxi supervisory authority, which is even on the "Nicetourisme" website. I already had double prices, because it is dark, of course not until I paid. Then I took a picture of the license plate and the price was normal again. So you can also lose your tip. And you can also lose your job, because UBER is also in Nice. If I don't have any luggage with me I often take the tram to the airport, because it goes to the terminals on the airport area and that for 1,50 EUR without traffic jam.
But I get away from our walk. It feels so good to walk a little longer and we are not stopped and the pick up of the car works perfectly.
01:00 p.m.: Midi
01:30 p.m.: I try to read on the balcony, but it is already too hot in the sun and so I creep around inside.
2:30 pm: Now it is a bit better and I am lazing around in the sun. I have to stress again how good the exercise did.
3.30 p.m.: I read in the newspaper that supermarket chains will soon be offering masses of surgical masks for sale. Which would mean that they would have held back masks that were so urgently needed for the clinical staff. It would mean millions of masks. Companies such as Carrefour, Lidl, Super U and Intermarché are mentioned in this context. The companies have now been given three days to prove that they did not place orders for masks during a period when it was almost impossible to obtain the necessary masks for clinics and doctors. Of course, they also have to prove that they did not receive any deliveries and thus even held back face masks. If this were the case, criminal charges would be brought for failure to provide assistance. (I'll put it to you unprofessionally.)
3:40 p.m.: I also read that there was a short earthquake on the Côte d'Azur today at about 3 p.m. So I did not feel any of it. When I was still in the apprenticeship, we had a short but clearly noticeable earthquake in my place of residence at that time. At that time, some glasses in my cupboard even tipped over, it was a strange feeling. In a forum people write that they often feel a slight wobbling in Nizza. I actually think that sometimes. I thought it might be from the new underground tram, but then it would be more and more frequent. I have to find out about that.
translated with DeepL (free version)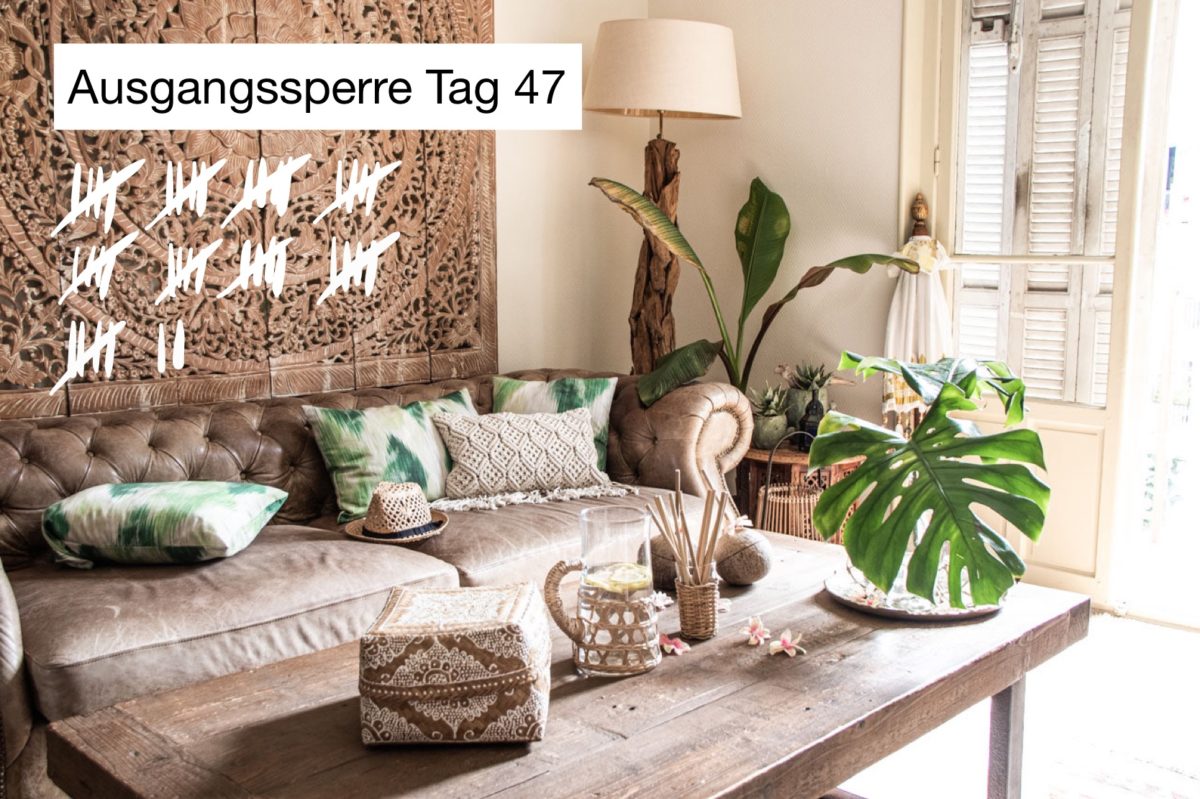 Bisous Tonja