(Werbung aus Leidenschaft & Affiliate Links)
6:55 Uhr: Der Bäcker war sicher längst da, ich heute nicht. Ich habe verschlafen und bin erst um 8:30 Uhr aufgewacht. Aber Sonntags darf man das ja auch. Ich habe schlecht geschlafen. Die Bilder aus Italien bekomme ich nicht so leicht wieder aus dem Kopf. Wie schaffen das die Ärzte wohl? Es ist unfassbar.
9:30 Uhr: Nach längerer Inspektion der Warteschlange beim Bäcker, aus dem Fenster wohlgemerkt, entschließe ich mich doch zu gehen. Happy Girl ich bin die einzige Kundin.
9:40 Uhr: Frühstück in der Sonne auf dem Balkon
12:00 Uhr: Wir machen den erlaubten kleinen Spaziergang und wieder sehen wir einen Trottel der mal rüber zur Prom will. Die Polizei sieht ihn auch und ist nicht amused. Auf dem Rückweg machen wir einen kurzen Stopp im Supermarkt der menschenleer ist. An Ware fehlt nichts. Endlich sind die Mitarbeiter auch hinter Plexiglasscheiben geschützt. Mit meinem Supermarkteinkauf habe ich fürs Erste alles und brauche die nächste Zeit nur noch zu den kleinen Gemüsehändlern. Das fühlt sich gut an, denn dort steht man nicht an, ist draußen und unterstützt die kleinen Geschäfte.
15:00 Uhr: Ich kann Euch nur langweilen mit Kaffee auf dem Balkon in der Sonne und einem guten Buch. Apropos gutes Buch. Habt ihr ein paar Tipps?
16:00 Uhr: Buchtipps tauschen ist vielleicht eine gute Idee:
Dieses Buch lese ich gerade: "Barbarentage" von William Finnegan (adlink)
Dieses Buch hat mich 2019 am meisten bewegt: "Das größere Wunder" von Thomas Glavinic (adlink)
Ich warte sehnsüchtig auf den fünften Teil der witzigen Krimireihe "Tante Poldi" von Mario Giordano, der am Freitag erscheint. (adlink)
Außerdem möchte ich Euch den Instagram Account von "Mario Giordano" empfehlen. Er ist nicht nur witzig, er ließt momentan Abends oft aus verschiedenen Büchern – auch aus Kinderbüchern vor. Auf Instagram gibt er bekannt wann und wie: Mario Giordano auf Instagram
22:00 Uhr In Nizza werden nun auch die Straßen mit Desinfektionsmitteln behandelt. Wenn sich weiterhin so viele Menschen nicht an die Ausgangssperre halten und vorgeben Sport zu treiben, wird auch dies verboten. Das wäre wirklich sehr schade.
---
(Advertising out of passion & affiliate links)
6:55 a.m. The baker must have been here long ago, I'm not here today. I overslept and woke up at 8:30. But on Sundays you're allowed to do that. I slept badly. I can't get the pictures from Italy out of my head. How do you think the doctors do it? It's unbelievable.
9:30 a.m.: After a long inspection of the queue at the bakery, out of the window, I decide to leave. Happy Girl, I'm the only customer.
9:40 a.m.: Breakfast in the sun on the balcony
12:00 o'clock: We make the permitted small walk and again we see a fool who wants to go over to the Prom. The police see him too and are not amused. On the way back we make a short stop in the supermarket which is deserted. There is nothing missing. Finally the employees are protected behind plexiglass windows. With my supermarket shopping I have everything for now and need the next time only to the small greengrocers. That feels good, because there you don't stand in line, you are outside and support the small shops.
03:00 p.m.: I can only bore you with coffee on the balcony in the sun and a good book. Speaking of good books. Do you have some tips?
4:00 pm: Trading book tips might be a good idea:
I'm reading this book right now: "Barbarian Days" by William Finnegan
This book has moved me the most in 2019: "Das gößere Wunder" by Thomas Glavinic (i can't find an english version)
I'm eagerly awaiting the fifth part of Mario Giordano's amusing crime series "Auntie Poldi", which will be published on Friday.
I'd also like to recommend the Instagram Account of "Mario Giordano" to you. It's not only funny, but at the moment he often reads from different books in the evening, even from children's books. On Instagram he announces when and how. (but only in german): Mario Giordano auf Instagram
10:00 p.m.: In Nice, the streets will now also be treated with disinfectants. If so many people still do not respect the curfew and pretend to do sports, this will also be prohibited. That would really be a great pity.
Translated with www.DeepL.com/Translator (free version)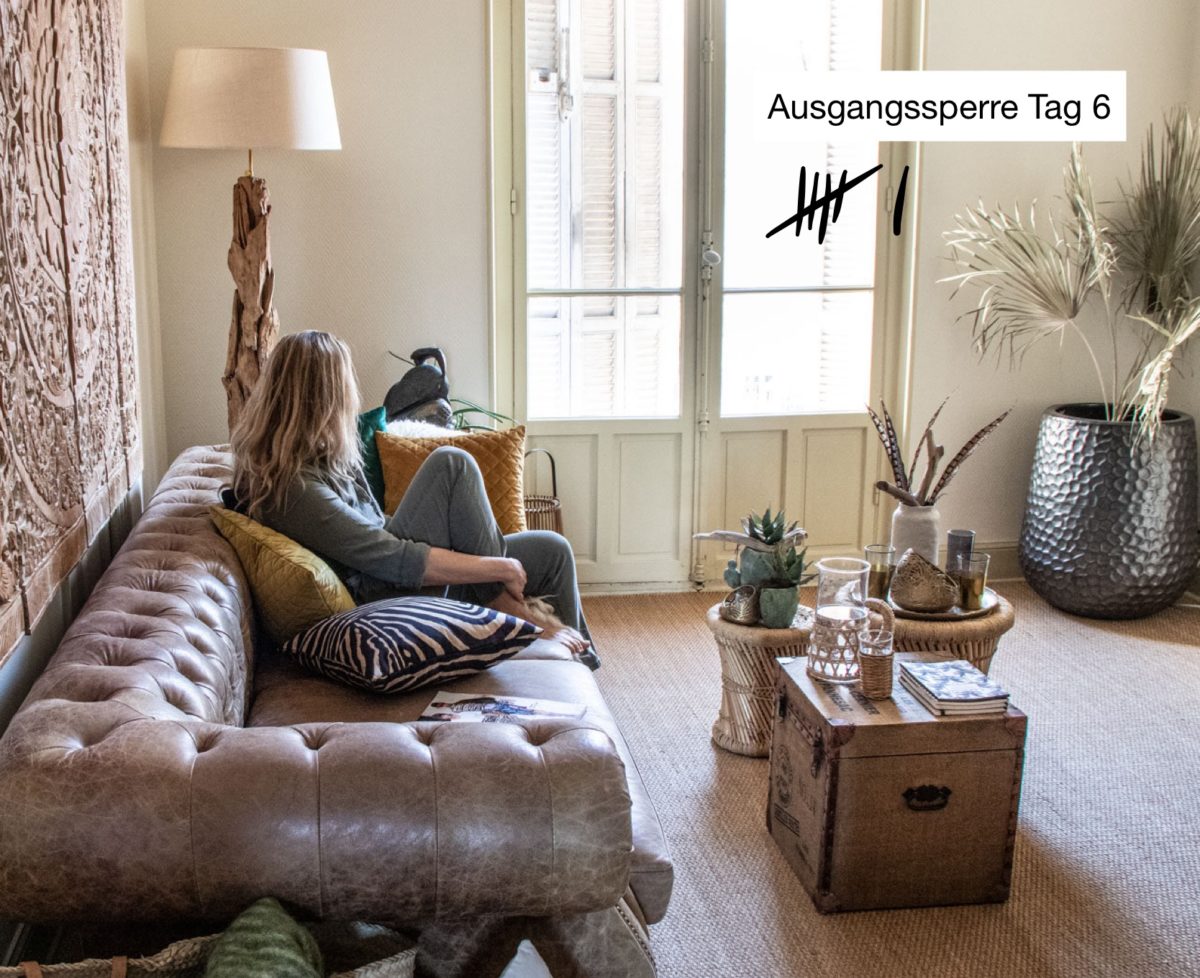 Bisous Tonja
Werbung & Affiliate Links zu Amazon: