(Werbung aus Leidenschaft)
Nachtrag September 2021: Ich muss leider gestehen, dass ich mit den Putzmitteln nicht so richtig zurechtgekommen bin. Ich versuche nun weitere biologische Produkte.
Bei meiner Suche nach einem PH-Neutralen, umweltfreundlichen und nicht-gesundheitsschädlichem Putzmittel bin ich über diese kleinen Biobaula Tabs gestolpert, die man einfach in Wasser auflöst. Wenig Verpackung, kein Plastik, hundert Prozent biologisch abbaubar und die Inhaltsstoffe zu hundert Prozent natürlichen Ursprungs. Klingt interessant.
Auf Instagram werde ich nahezu zeitgleich mit Werbung von einem Vergleichsprodukt zugeballert, dass von sich allerdings nur behauptet, keine Chemiekeule zu sein. Ich habe mich also entschlossen, die Biobaula-Tabs zu bestellen und zu testen.
Versprochen, ich habe nicht vor, in diesem Blogpost zu missionieren oder zu belehren. Vielleicht mache ich euch einfach ein schlechtes Gewissen, das ist viel subtiler und ich bin fein raus, denn ich bin ja schließlich auch nur ein Mensch und weit davon entfernt, keine "Umweltsau" zu sein. Jep, ich denke, das ist ein guter Plan.
Am besten fange ich mit Plastikmüll an, dieses Thema ist mittlerweile jedem bekannt. Vielleicht so: Wusstet ihr das Putzmittel in Plastikflaschen verpackt sind und Plastikmüll produzieren und das es davon riesige Berge auf der ganzen Welt gibt? Ich ahnte, ihr wusstet es schon, also keine Glanzleistung von mir, aber ich will ja auch nur ganz unauffällig an euer schlechtes Gewissen ran. Wie viele Putzmittel-Flaschen braucht ihr so im Monat? Sorry, ich wollte nur mal fragen.
Weiter machen könnte ich mit: Wusstet ihr, dass Putzmittel, Umweltgifte und gesundheitsschädliche Chemikalien enthalten? Das weiß eigentlich auch fast jeder. Deshalb putzen manche Leute auch mit Cola ihr WC. Ihr wisst, das Cola in Plastikflaschen verkauft wird und durchaus auch als Chemikalie gehandelt wird? Ich wollte es nur mal erwähnen.
Der nächste Teil in Sachen Putzmittel ist dann vielleicht schon für fortgeschrittene: Habt ihr schon mal von: Umwelt-Östrogenen, Fremd-Östrogenen oder Xeno-Östrogenen gehört? Erschreckendes Thema, könnt ihr mir glauben. Spätestens, wenn ihr in die Wechseljahre kommt oder es mit der Familienplanung nicht klappt und ihr über diese Themen stolpert, vergeht euch der Spaß. Wusstet ihr, dass sich in Putzmitteln enthaltene Umwelt-Östrogene auf unsere Rezeptoren setzen und unser Hormonsystem stören? Das dadurch beispielsweise die Wechseljahre bei Frauen sehr früh einsetzen und auch viel stärkere Wechseljahresbeschwerden auftreten? Und je mehr man über all diese Themen liest, desto schlimmer wird es.
Aber ich habe ja versprochen, nicht zu missionieren, sondern nur an das Gewissen zu appellieren. Für alle, die sich für dieses Hormon Thema interessieren habe ich unter dem Post noch zwei Links angefügt.
Ich werde fürs Erste die Biobaula-Tabs testen und in Kürze darüber berichten, wie sie sich so schlagen? Kennt sie jemand schon oder benutzt sie schon jemand?
---
(advertising with passion)
Update September 2021: Unfortunately, I must confess that I did not really get along with the cleaning products. I am now trying more organic products.
In my search for a PH neutral, environmentally friendly and non-toxic cleaning product, I stumbled across these little Biobaula tabs that you simply dissolve in water. Little packaging, no plastic, one hundred percent biodegradable and the ingredients are one hundred percent natural in origin. Sounds interesting.
On Instagram, I am bombed almost simultaneously with advertisements of a comparison product, which, however, only claims not to be a chemical hammer. So I decided to order the Biobaula tabs and will test.
Promise, I do not intend to proselytize or lecture in this blogpost. Maybe I'll just make you feel bad, it's much more subtle and I'll be fine because after all, I'm only human and far from not being an environmental sow. Yep, I think that's a good plan.
The best place for me to start is with plastic waste, this is an issue everyone knows about by now. Maybe like this: Did you know that cleaning products are packed in plastic bottles and produce plastic waste and that there are huge mountains of it all over the world? I guessed, you knew it already, so no feat of me, but I want to just inconspicuously to your guilty conscience ran. How many cleaning agent bottles do you need per month? Sorry, I just wanted to ask.
I could continue with: Did you know that cleaning agents contain environmental toxins and harmful chemicals? Actually, almost everyone knows that. That's why some people clean their toilets with cola. You know that cola is sold in plastic bottles and is also traded as a chemical? I just wanted to mention it.
The next part in the matter of cleaning agents is then perhaps already for advanced: Have you ever heard of: Environmental estrogens, foreign estrogens or xeno-estrogens? You can believe me, this is a frightening topic. At the latest, when you reach menopause or family planning doesn't work out and you stumble upon these topics, you'll lose your fun. Did you know that environmental estrogens contained in cleaning products sit on our receptors and disrupt our hormone system? That this causes menopause to start very early in women, for example, and also causes much more severe menopausal symptoms? And the more you read about all these issues, the worse it gets.
But I promised not to lecture. I have attached some links below the post for anyone interested in this topic.
For now, I will test the Biobaula tabs and report back shortly on how they do? Does anyone already know them or use them?
Translated with www.DeepL.com/Translator (free version)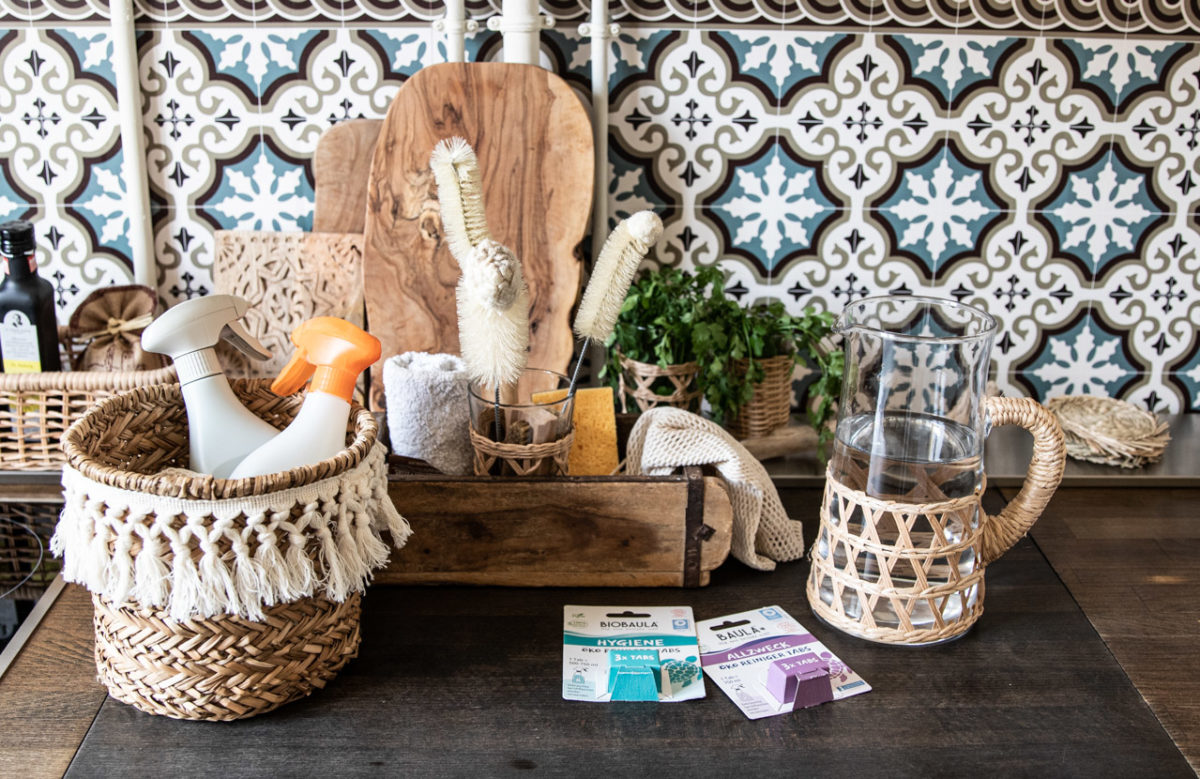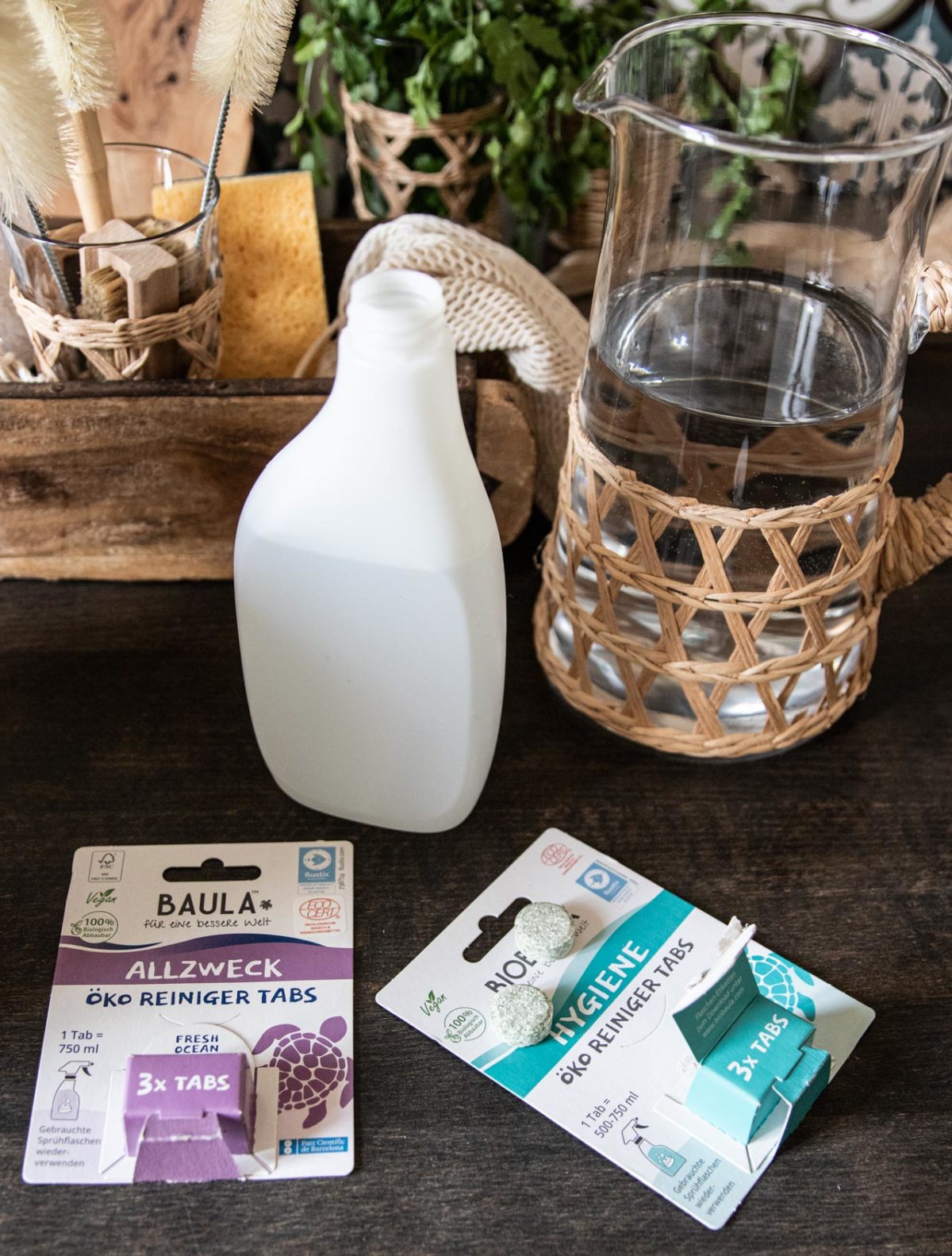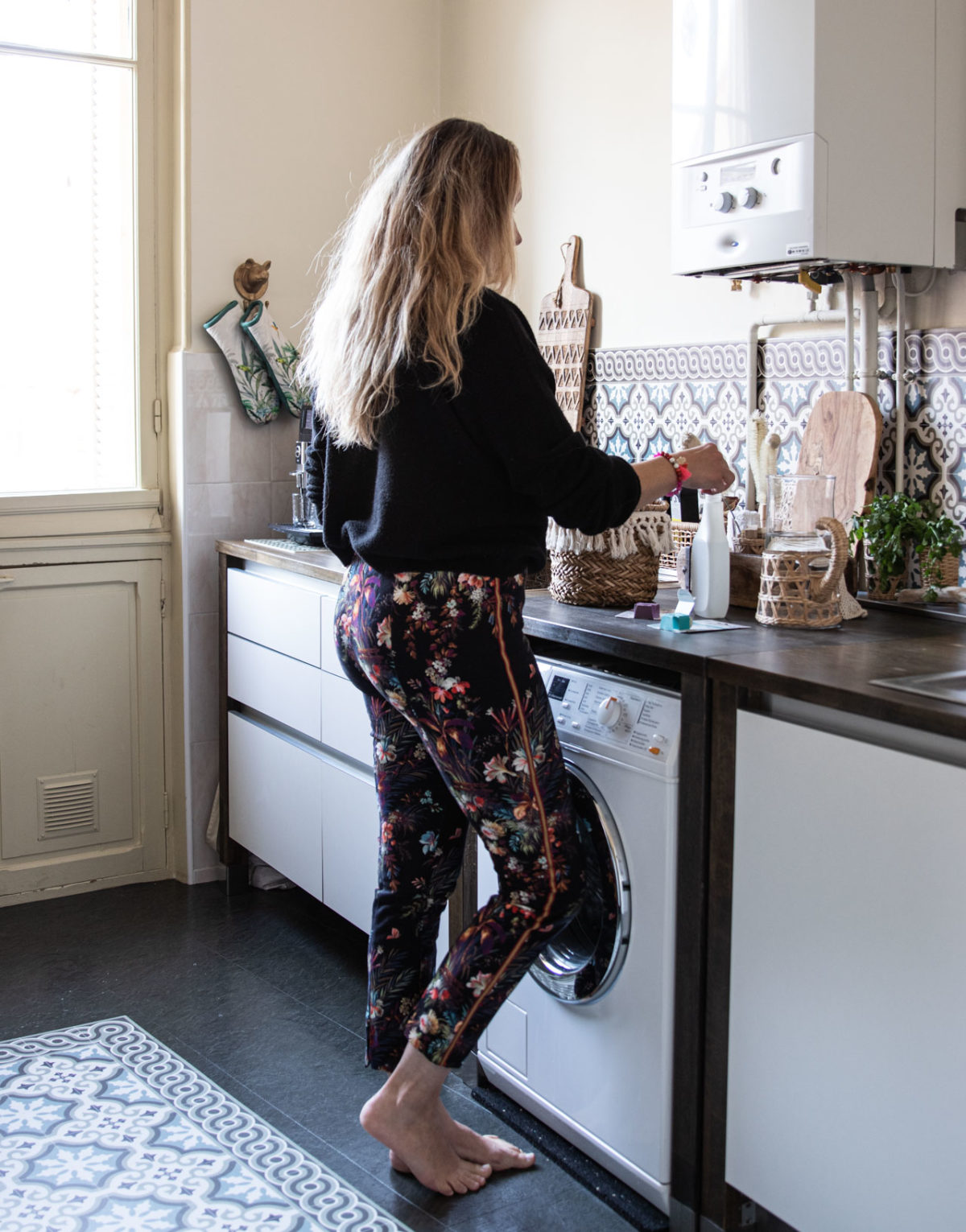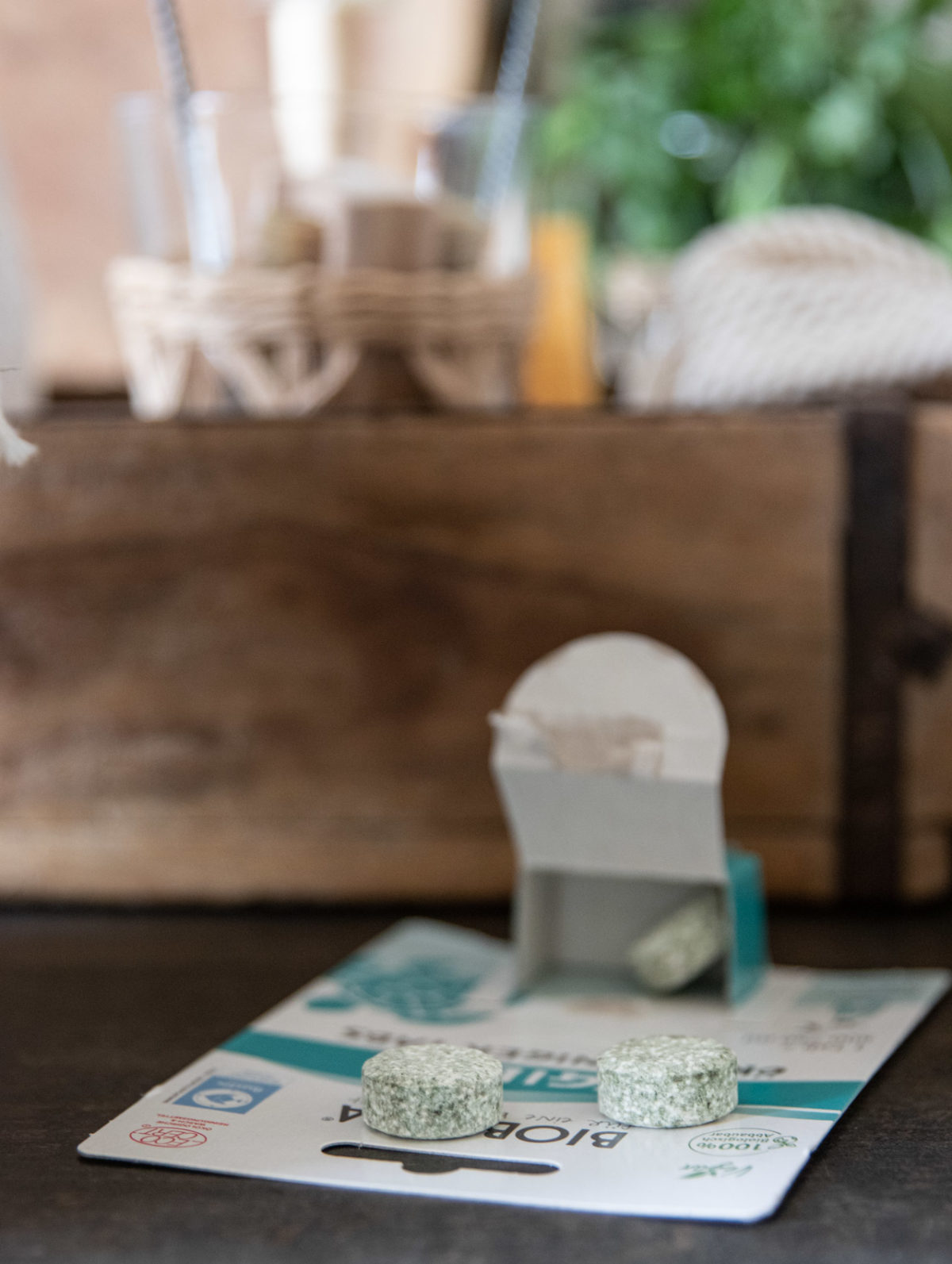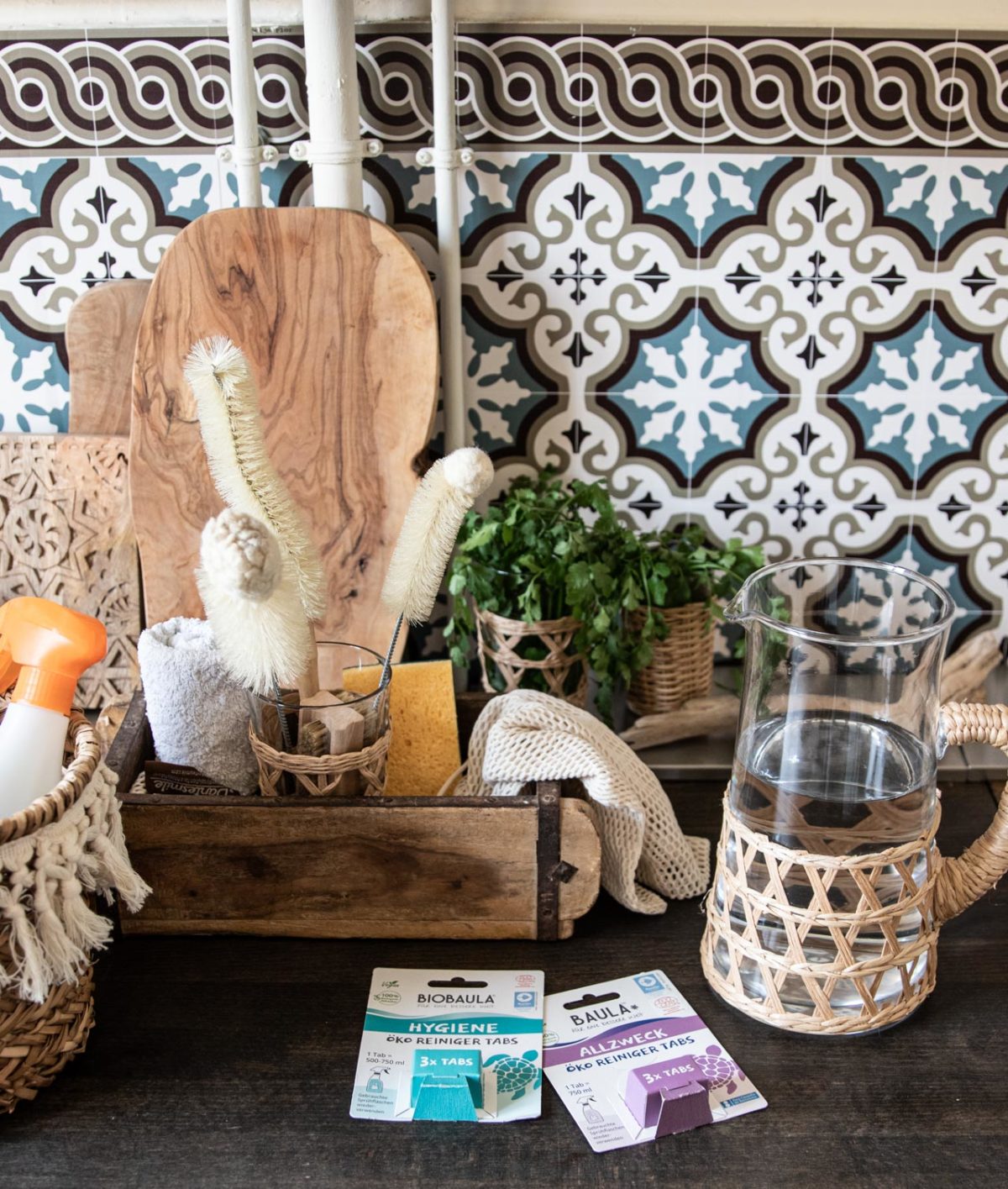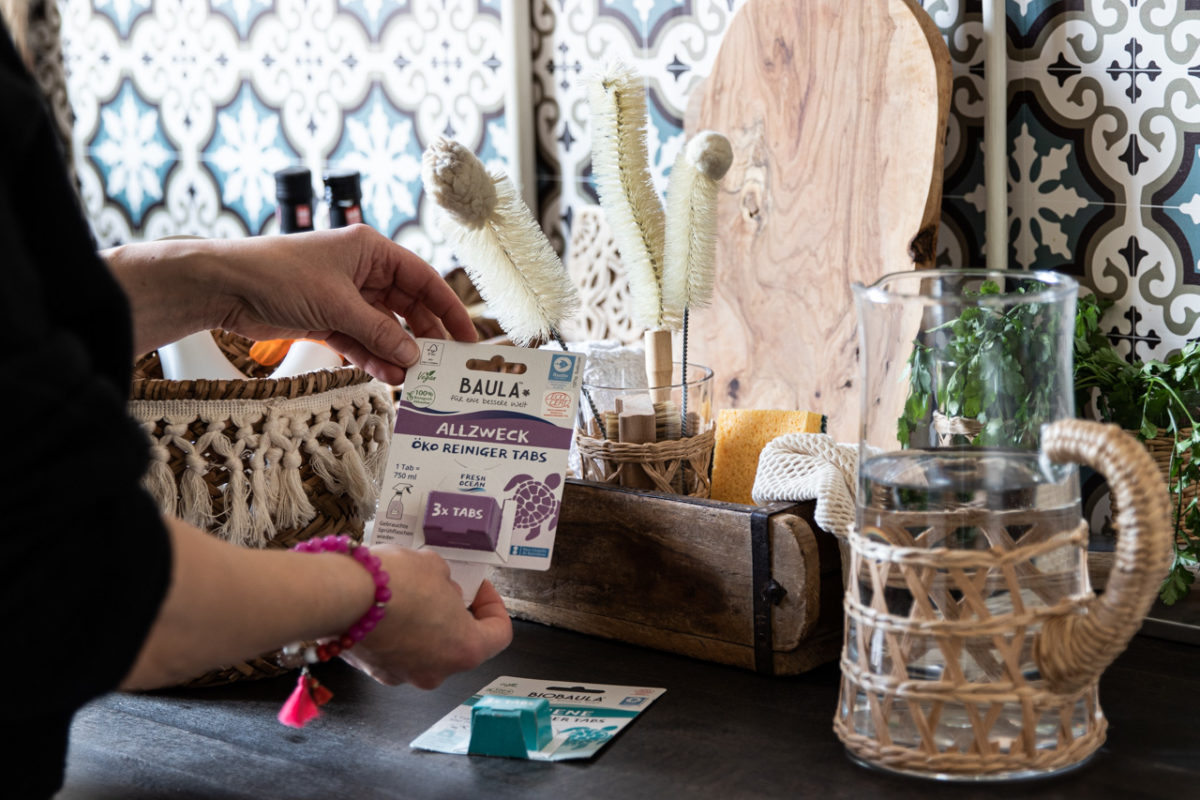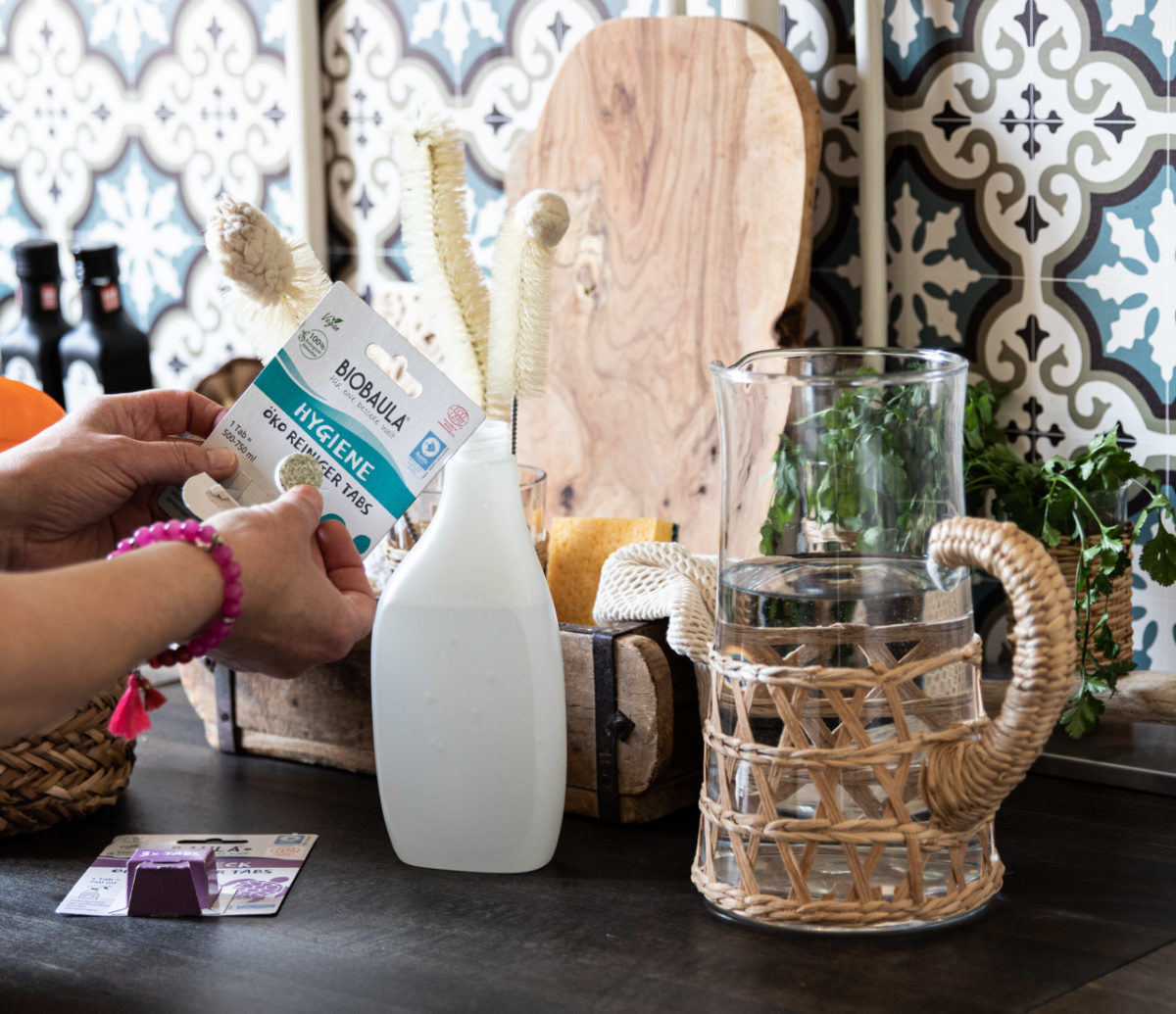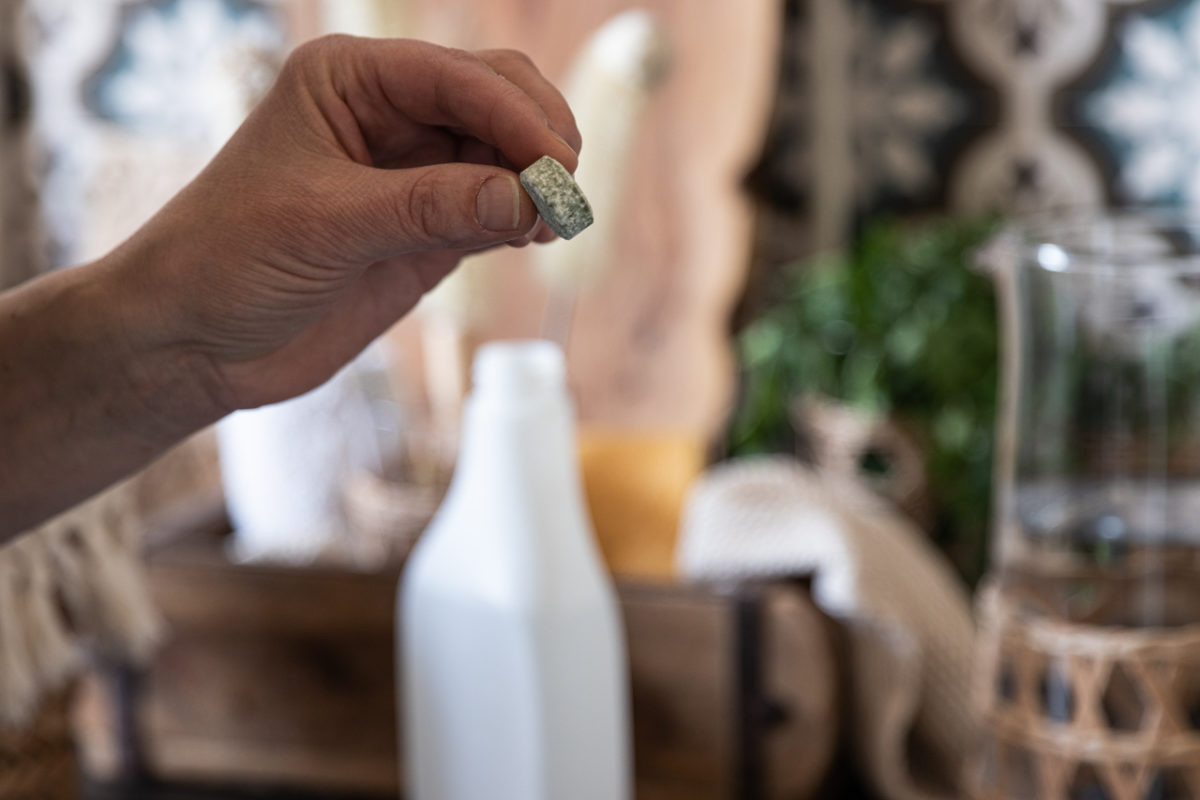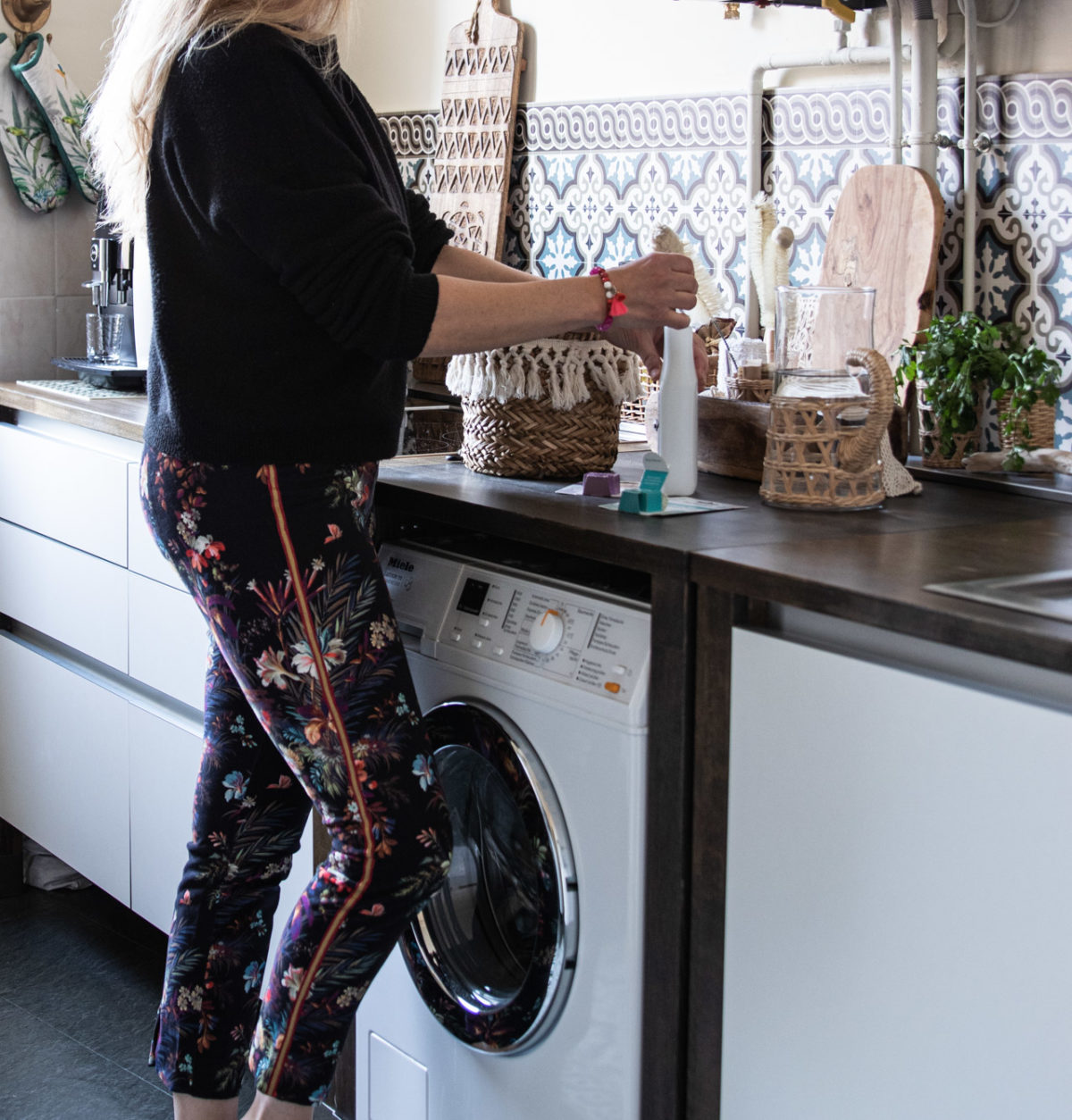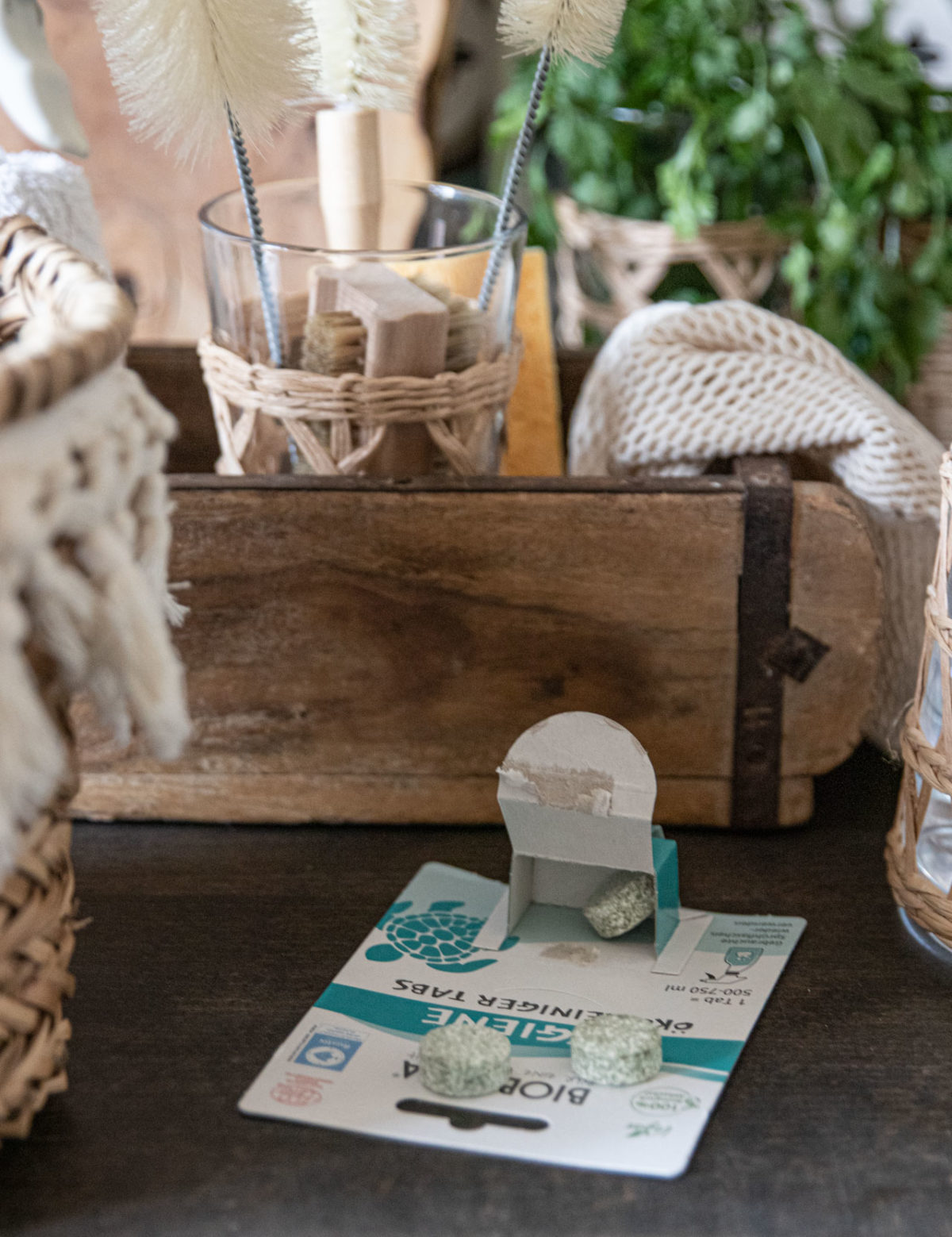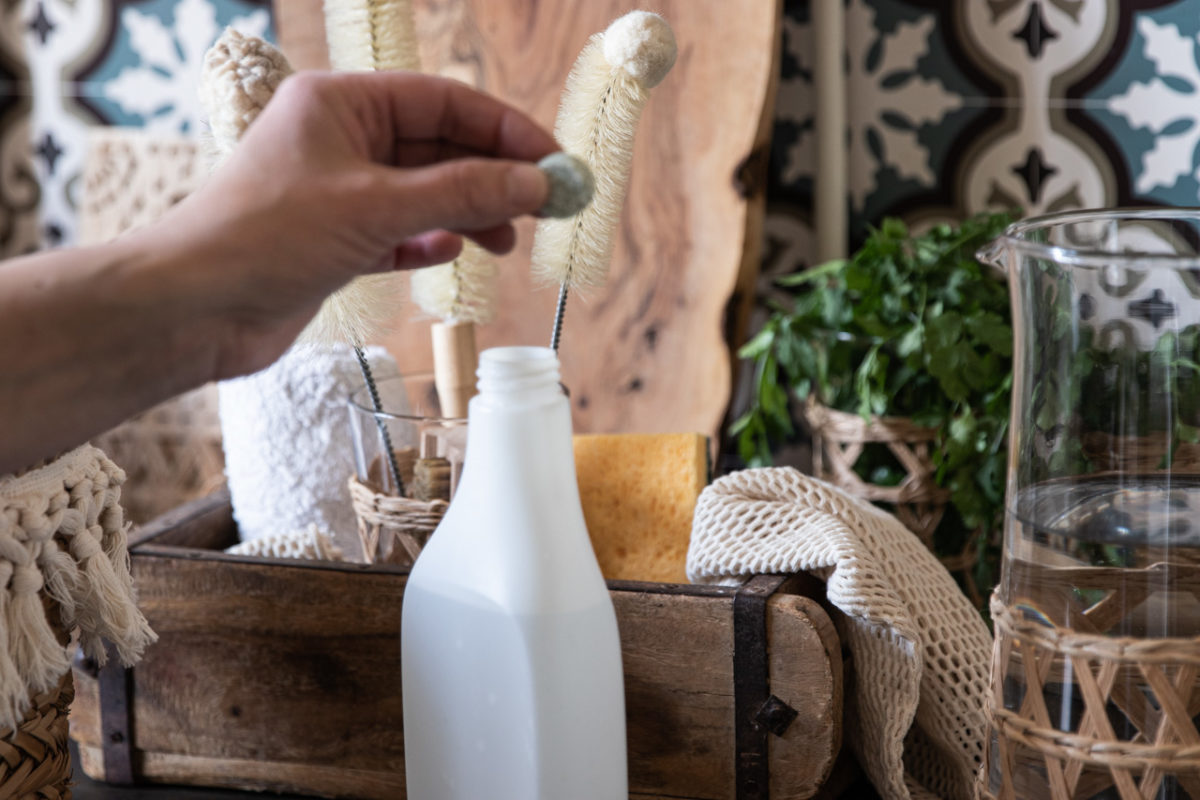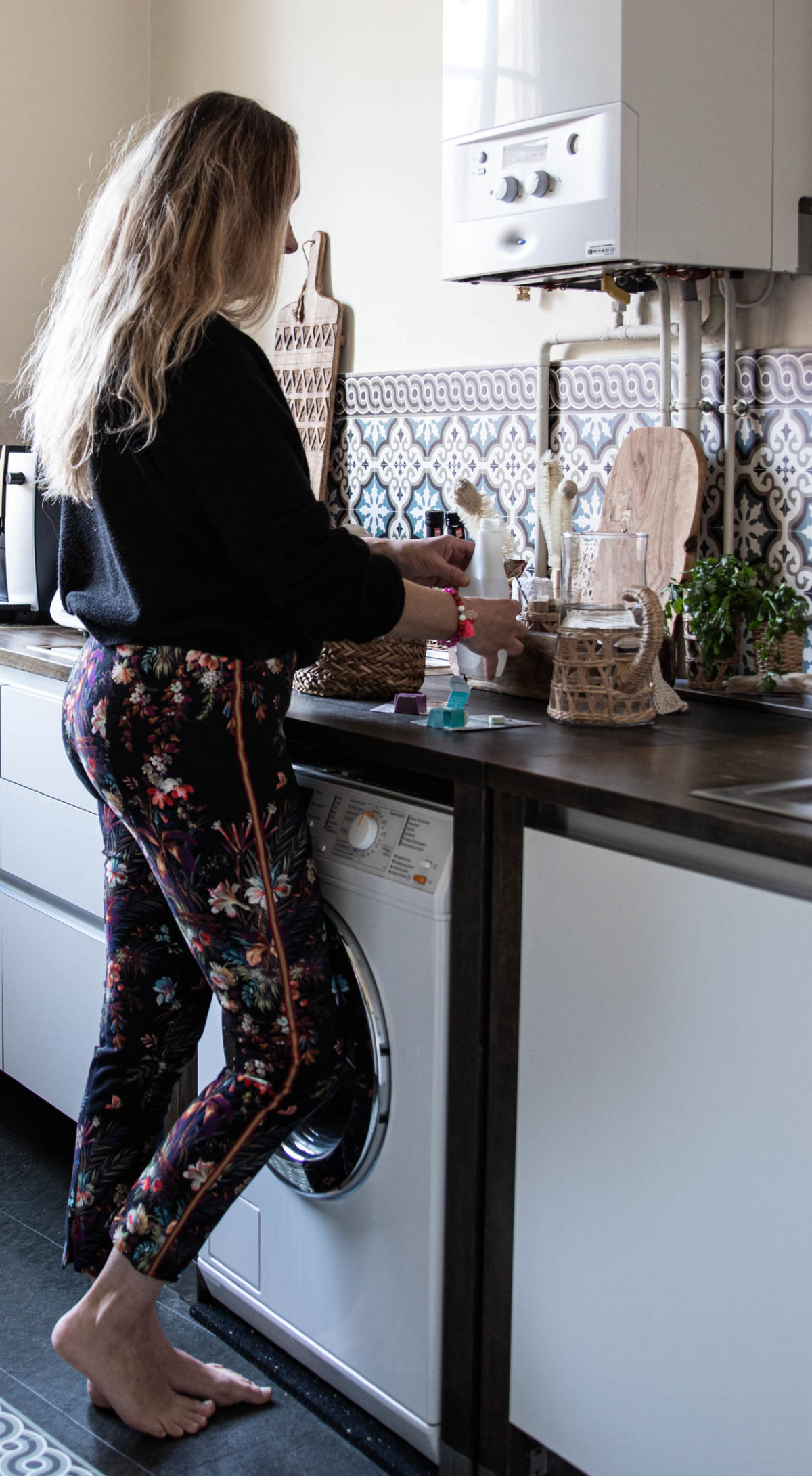 Bisous Tonja
Podcast Fitness mit M.A.R.K. – Nackt gut aussehen: Rabea Kieß (Hormon Coach)