(Werbung aus Leidenschaft)
Ich mache den Abend heute blau und gehe mit einem Buch zum Strand.
Nachdem ich den ganzen Tag gewuselt und auch im Gästezimmer noch klar Schiff gemacht habe, ist der Tag nun einfach vorbei. (Über mein Gästezimmer habe ich hier mal berichtet) Dementsprechend wenig habe ich auch zu erzählen. Es ist auf jeden Fall ganz schön warm und das, obwohl es sich zugezogen hat. Ich glaube, ich tauche noch mal kurz im Meer unter.
Vorhin habe ich in der Zeitung gelesen, dass ein toter Delfin am Strand angespült worden ist. Er wurde wohl von einem Boot getroffen. 😢 Es gibt sie hier also wirklich. Ich habe die Delfin-Touren immer als Touristenverarsche angesehen. (Nice-Matin)
Sonst habe ich das Gefühl, dass die Menschen relativ diszipliniert sind, was das Tragen der Maske betrifft. Am Wochenende sind die 2 Wochen nach der wilden Party am Strand rum und wir werden sehen, ob es einen Anstieg der Infektionszahlen geben wird. Ich hoffe es natürlich nicht.
---
(Advertising out of passion)
I'm gonna take a day off this afternoon and go to the beach with a book.
After I was scurrying around all day and even in the guest room I made the ship clear, the day is now simply over. (About my guest room I have reported here once) Therefore I have to tell accordingly little. In any case it is quite warm and that although it has closed up. I think I will dive into the sea again for a short time.
Earlier I read in the newspaper that a dead dolphin was washed up on the beach. It must have been hit by a boat. 😢 So they really do exist here. I always thought the dolphin tours were tourist pranks. (Nice-Matin)
Otherwise I have the feeling that people are relatively disciplined about wearing the mask. At the weekend the 2 weeks after the wild party on the beach are over and we will see if there will be an increase in infection numbers. Of course I hope not.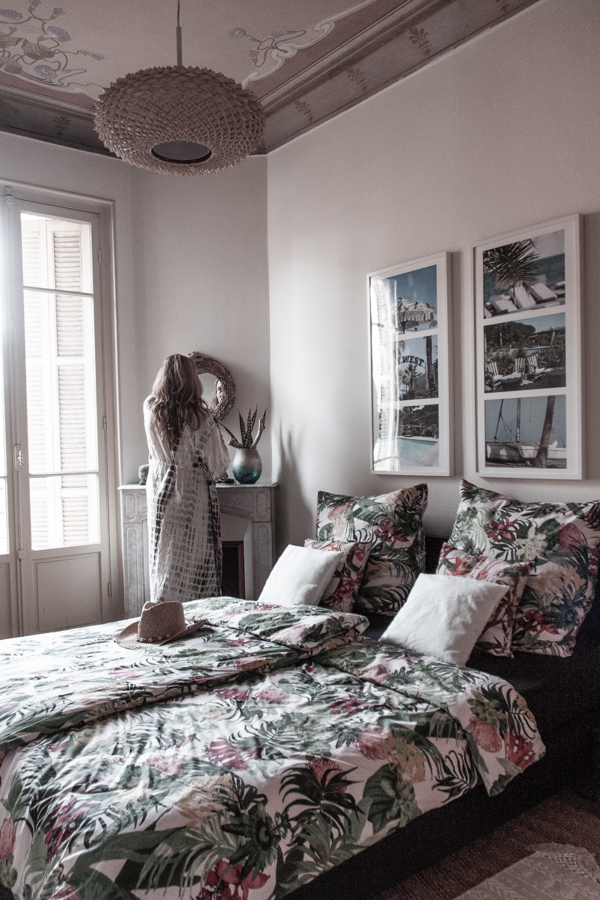 Bisous Tonja