(Werbung aus Leidenschaft)
Heute mal etwas darüber, wie es hier mit dem Lockdown so läuft. So langsam ist tatsächlich Ruhe eingekehrt in Nizza. Die ersten Tage waren die Straßen und insbesondere die Promenade noch ganz schön voll. Ob es daran lag, dass der Bürgermeister von Nizza härtere Maßnahmen von der Regierung gefordert hat oder das die Leute in Anbetracht steigender Infektionszahlen doch etwas ängstlicher werden, mittlerweile ist es jedenfalls überall ganz schön ruhig.
Mich stört allerdings, dass wirklich viele Leute ihre Maske irgendwo hängen haben, nur nicht über Mund und Nase. Es stört mich insbesondere im Supermarkt und da, wo es eng ist und es ist ja klar, dass jemand, der im Supermarkt keine Rücksicht nimmt, nirgendwo Rücksicht nimmt. Da von diesen Personen meines Erachtens ein besonders hohes Infektionsrisiko ausgeht, versuche ich zu diesen Menschen Abstand zu halten, was aber nicht immer einfach ist. Mal im Ernst, es ist mir egal, was die Leute tun, wenn niemand in der Nähe ist, und ich werde ganz sicher auch nicht ohne einen sehr triftigen Grund zu Hause eine Maske tragen, aber im Supermarkt finde ich es respektlos, keine Maske zu tragen.
Sonst gibt es noch viel Diskussion, wann die Geschäfte wieder öffnen dürfen, und es wird gefordert, dass der Black Friday verboten werden soll. Ich befürchte, dieses Verbot ist so verrückt wie ein geöffneter Laden mit lauter abgesperrten Bereichen. Im Ausland wird der Black Friday stattfinden und Onlinekäufe sind grenzüberschreitend in Europa sogar gesetzlich erlaubt. Man sagt zu so einem Verbot dann wohl auch Milchmädchenrechnung.
Es ist und bleibt schwierig, insbesondere für die kleinen Geschäfte und das tut mir unendlich leid.
---
(advertising with passion)
Today I'd like to tell you a little bit about how things are going with the lockdown here. Slowly but surely peace has returned to Nice. The first days the streets and especially the promenade were still quite crowded. Whether it was because the mayor of Nice demanded tougher measures from the government or because people are becoming more anxious in view of the rising number of infections, it is now very quiet everywhere.
What bothers me, however, is that a lot of people have their masks hanging somewhere, but not over their mouths and noses. It bothers me especially in the supermarket and where it's crowded, and it's clear that someone who doesn't show consideration in the supermarket won't show consideration anywhere. As I think these people are at a particularly high risk of infection, I try to keep my distance from them, but it is not always easy. Seriously, I don't care what people do when there's nobody around and I certainly won't wear a mask at home without a very good reason, but in the supermarket I find it disrespectful not to wear a mask.
Otherwise, there is a lot of discussion about when the shops may reopen, and there are calls for Black Friday to be banned. I am afraid that this ban is as crazy as an open shop with noisy cordoned-off areas. Black Friday will take place abroad and online shopping is even legally allowed across borders in Europe. I suppose you could call such a ban a milkmaid's bill.
It is and remains difficult, especially for small shops, and I am very sorry about that.
Translated with www.DeepL.com/Translator (free version)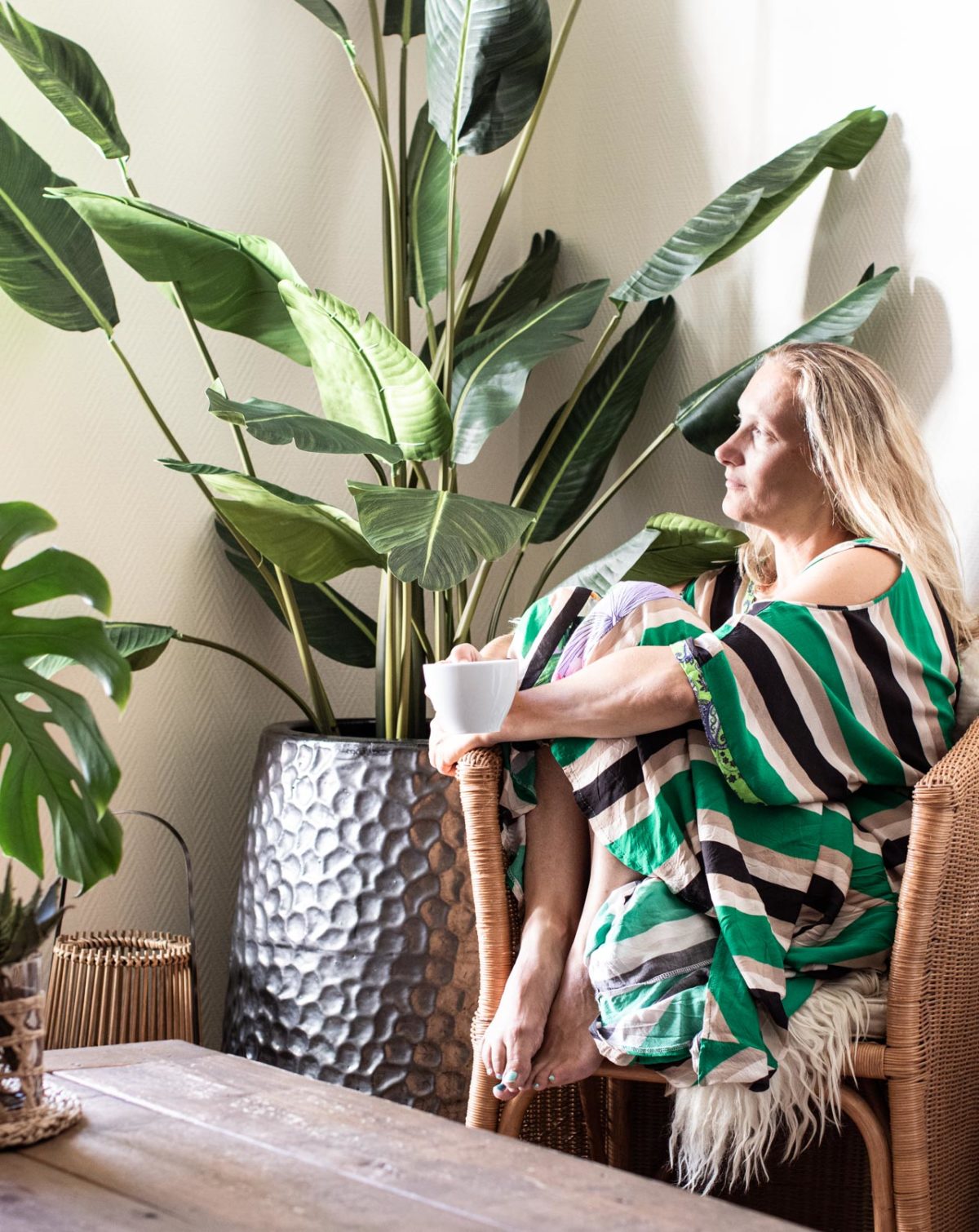 Bisous Tonja