Sowie in Deutschland heute Frau Merkel sprechen wird, so hat gestern Abend Macron gesprochen und über den weiteren Verlauf des Lockdowns in Frankreich informiert.
Ab dem 28. November (Samstag) dürfen die kleineren Geschäfte wieder öffnen. (Ratet, was ich am Samstag nicht machen werde.)
Sportliche Aktivitäten dürfen ab Samstag drei Stunden statt einer Stunde in einem Umkreis von zwanzig km von zu Hause ausgeübt werden.
Sofern Frankreich einen weiteren Rückgang der Infektionszahlen und der benötigten Intensivbetten schafft, wird es ab 15. Dezember weitere Lockerungen geben:
Dann dürfen beispielsweise Kinos, Theater und Museen wieder öffnen. Allerdings wird es eine Ausgangssperre von 21.00 bis 7.00 Uhr geben, die außer an den Abenden des 24. und 31. Dezember gilt. Partys sind natürlich verboten.
Restaurants, Cafés und Bars bleiben bis in den Januar hinein geschlossen und ich glaube auch Fitnessstudios.
Außerdem werden die Skigebiete über Weihnachten geschlossen bleiben. Wohl aus Angst vor verletzten Skifahrern, welche die ohnehin überlasteten Krankenhäuser verstopfen könnten.
Eine Impfpflicht wird es in Frankreich nicht geben, aber schon jetzt geben Fluggesellschaften bekannt, dass sie ab September nur geimpfte Fluggäste transportieren werden.
Für mich persönlich heißt das also, dass ich mich noch etwas gedulden muss, aber hoffen darf, dass ich ab 15. Dezember beispielsweise Sandra besuchen könnte oder einen Tagesausflug nach Saint Tropez unternehmen kann.
---
As well as Mrs Merkel will speak in Germany today, Macron spoke last night and informed about the further course of the lockdown in France.
From 28 November (Saturday) the smaller shops will be allowed to open again. (Guess what I will not be doing on Saturday).
Sports activities will be allowed from Saturday onwards for three hours instead of one hour within a radius of twenty kilometres from home.
Provided that France manages a further reduction in the number of infections and the number of intensive care beds needed, there will be further relaxation from 15 December:
For example, cinemas, theatres and museums will then be allowed to reopen. However, there will be a curfew from 21.00 to 7.00, except on the evenings of 24 and 31 December. Parties are of course prohibited.
Restaurants, cafés and bars will remain closed until January and I believe gyms will also be closed.
In addition, the ski resorts will be closed over Christmas. Probably out of fear of injured skiers who could clog up the already congested hospitals.
There will be no compulsory vaccination in France, but airlines are already announcing that from September they will only carry vaccinated passengers.
For me personally, this means that I will have to be patient a little longer, but I hope that I will be able to visit Sandra from 15 December or take a day trip to Saint Tropez.
Translated with www.DeepL.com/Translator (free version)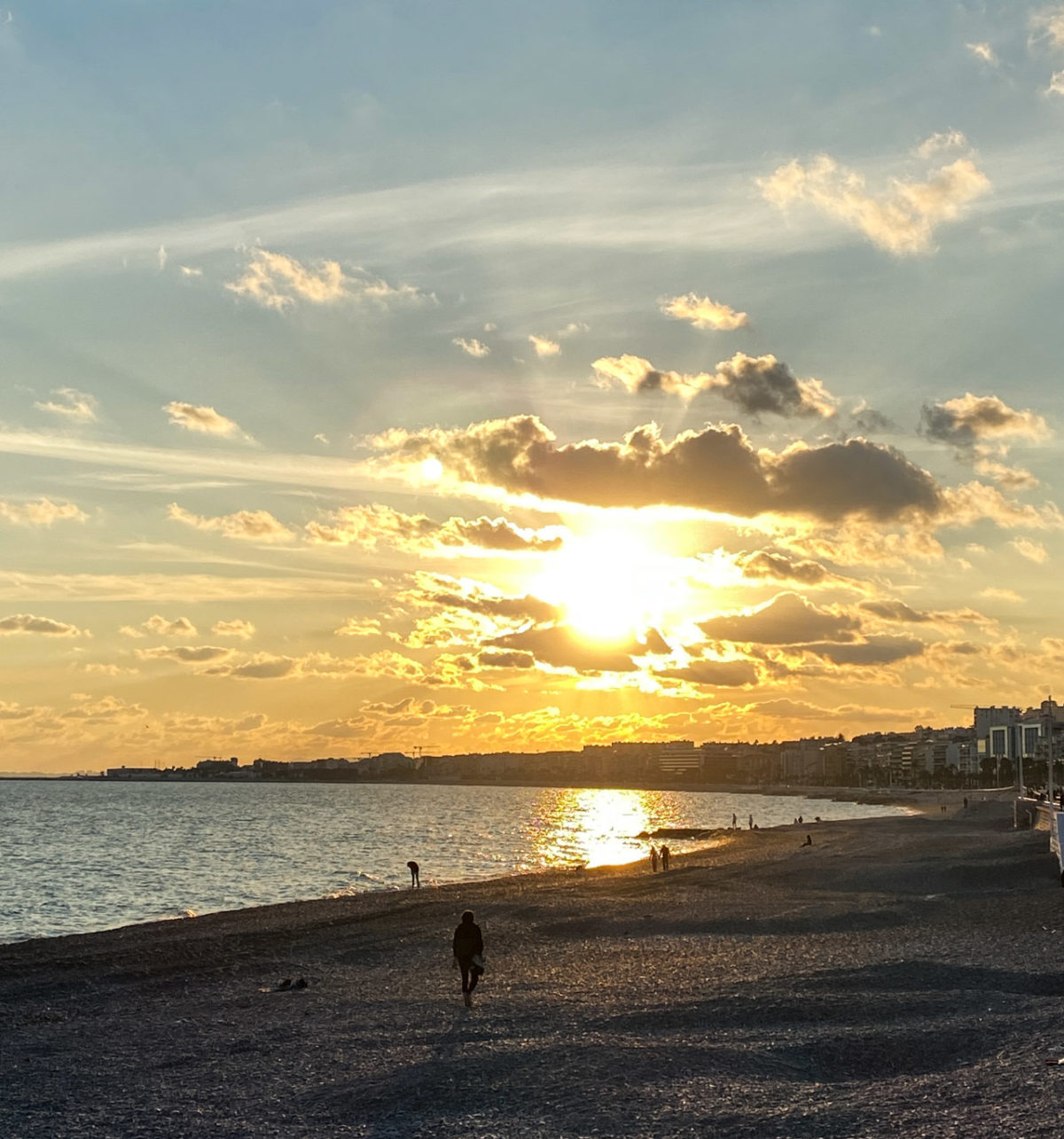 Bisous Tonja