(Werbung aus Leidenschaft)
Nachdem ich gestern einen Post über ein trostloses Saint Tropez veröffentlicht habe, gibt es Neuigkeiten zum Thema Saint Tropez.
Ab nächster Woche wird der Markt wieder mehr zu dem Markt, wie wir Touristen ihn lieben. Die Nonfood-Artikel kehren zurück, was heißt Kleidchen-Alarm. Ich finde, man bekommt auf dem Markt so super schöne Klamotten. Viele Sachen sind sehr individuell und werden auch nur auf den Märkten verkauft. Ich liebe es samstags über den Markt zu schlendern. Auch meine Besucher sind immer ganz scharf darauf, dass wir dienstags oder samstags zum Markt fahren, einschließlich meiner Mutter. Dafür stehen übrigens alle unsere Gäste im Urlaub freiwillig ganz früh auf. Leider gibt es keinen ähnlichen Markt in der Umgebung von Nizza. Der Markt in Saint Tropez ist schon besonders.
Außerdem habe ich heute in der Zeitung gelesen, dass auch im Golf von Saint Tropez Delfine und ein Wal gefilmt worden sind. Ich verlinke hier mal das Video aus dem Nice Matin. Ob man gleich zu ihnen ins Wasser hüpfen muss, weiß ich jetzt nicht, andererseits habe ich mal in einem tollen Buch gelesen, dass Delfine sehr gerne spielen und vermutlich ist ihnen auch egal welcher komische Fisch da rumschwimmt. Das Buch könnte ich eigentlich nochmal lesen. Ich verlinke es unter dem Post, falls jemand daran Spaß hat.
Sonst kann ich nur erzählen, dass der Sommer jetzt so richtig da ist. Die Einhörner und Flamingos erobern so langsam wieder den Strand, leider auch größere Gruppen von Menschen. Die Polizei fährt allerdings auf dem Wasser Patrouille und wird hoffentlich den Einen oder Anderen durch bloße Anwesenheit an ABSTAND erinnern.
---
(advertising with passion)
After I published a post yesterday about a desolate Saint Tropez, there are news about Saint Tropez.
From next week on the market will be more like the market we tourists love. The non-food articles are coming back, which means dress alert. I think you can get such super nice clothes at the market. Many things are very individual and are only sold at the markets. I love strolling around the market on Saturdays. Also my visitors are always keen on us going to the market on Tuesdays or Saturdays, including my mother. By the way, all of our guests get up early in the morning during their holidays. Unfortunately, there is no similar market in the surroundings of Nizza. The market in Saint Tropez is already special.
I also read in the newspaper today that dolphins and a whale have been filmed in the Gulf of Saint Tropez. I link here the video from the Nice Matin. I don't know if you have to jump into the water with them, but on the other hand I read in a great book that dolphins love to play and probably they don't care about the strange fish swimming around. I could actually read the book again. I will link it under the post, if someone has fun with it.
Otherwise I can only tell you that summer is really here now. The unicorns and flamingos are slowly conquering the beach again, unfortunately also larger groups of people. But the police patrol the water and hopefully will remind some people of DISTANCE by mere presence.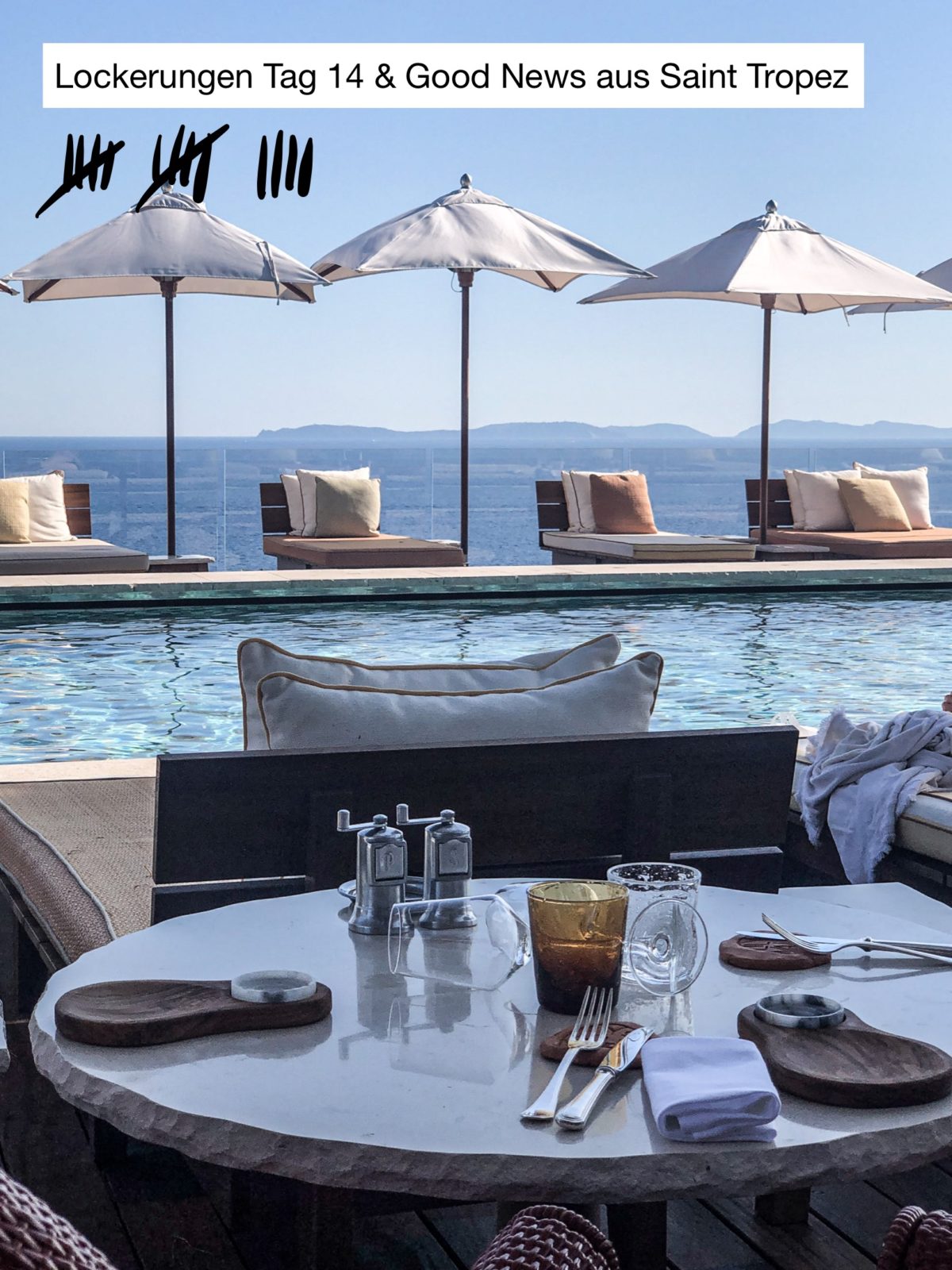 Bisous Tonja
(Werbung affiliate Link)