(Werbung aus Leidenschaft)
Wir haben wirklich ein Traumwetter zurzeit. Ich bin sicher, am Strand war richtig viel los heute. Für Strand habe ich aber gerade keine Zeit und der Gedanke an Beachlife fühlt sich auch noch sehr komisch an. Obwohl es genügend Platz gibt und Abstand kein Problem ist, sagt der Bauch immer noch: auf dem Balkon ist auch schön. Aber für den hatte ich heute auch nur bedingt Zeit.
Ich habe in der Küche die letzten Streicharbeiten erledigt und weil es so warm war, habe ich in T-Shirt und Unterbuchse (wie der Sauerländer so schön sagt) gestrichen. Die Fensterläden habe ich zur Sicherheit mal geschlossen…
Danach habe ich noch die Holzarbeitsplatte der Modulküche geölt, die hatte es auch bitter nötig und einen Haufen Sachen verpackt, die Sommerschlaf im Keller halten sollen.
Die Arbeitsplatte babt noch ein bisschen und deshalb warte ich noch mit dem Einräumen der Küche. Hier sieht es prächtig aus wie ihr euch vorstellen könnt.
Am Nachmittag war ich noch in meinem Lieblingsblumenladen und habe ein paar Kräuter für den Balkonkasten geholt und mir ein kleines Sträußchen binden lassen. Ich mag die Art wie Juli, die Blumen bindet so sehr. Es sieht so natürlich aus. Als ich im Laden war, hat sie gerade für eine Bestellung einen riesigen Strauß gebunden. Der war einfach gigantisch, leider hatte ich mein Handy nicht dabei. Ein Traum.
Ich hoffe so sehr, dass die 100 km Regelung bald aufgehoben wird. Ich kann es kaum erwarten zu Sandra zu fahren. Wir haben einiges zu tun und vor. (Wie diese Bilder hier.) Am Donnerstag wird bekannt gegeben, wie es weitergehen wird. Drückt die Daumen.
PS: Und vielleicht wissen wir dann auch, ab wann man bei Sandra "Fontaine de Cérier" dann wieder buchen kann.
---
(advertising with passion)
We really have a dream weather right now. I'm sure the beach has been really busy today. But I don't have time for the beach right now and the thought of beach life feels very strange. Although there is enough space and distance is not a problem, my stomach still says: on the balcony is also nice. But I had only limited time for it today.
I did the last painting work in the kitchen and because it was so warm, I painted in T-shirt and under-jacket (as the Sauerlander says so nicely). I closed the shutters for security reasons…
After that I oiled the wooden worktop of the modular kitchen, which was in dire need of it and packed a bunch of stuff to keep summer sleep in the basement.
The worktop still babbles a little bit and so I wait with the packing of the kitchen. Here it looks splendid as you can imagine.
In the afternoon I went to my favourite flower shop and got some herbs for the balcony box and had a little bouquet tied. I like the way July binds flowers so much. It looks so natural. When I was in the shop, she was tying a huge bouquet just for one order. It was just gigantic, unfortunately I didn't have my cell phone with me. A dream.
I hope so much that the 100 km rule will soon be lifted. I can't wait to go to Sandra's. We have a lot to do and we have plans. (Like this pictures.) On Thursday we will announce how it will continue. Keep your fingers crossed.
translated with DeepL (free version)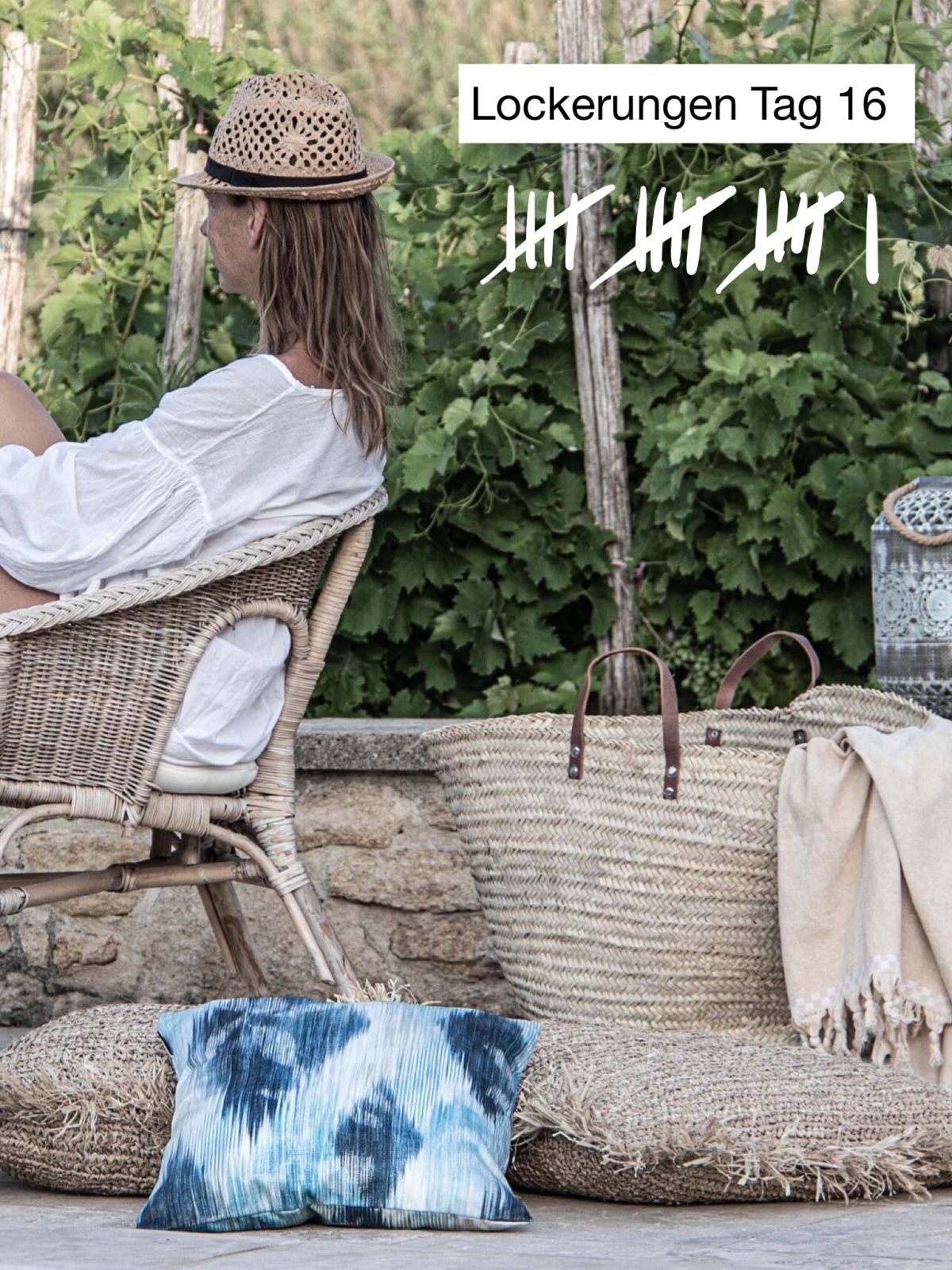 Bisous Tonja