(Werbung aus Leidenschaft)
7:00 Uhr: Hellwach.
8:00: Uhr: Als Erstes habe ich meine Eltern aus dem Bett geschmissen, ich hatte vergessen, dass es noch so früh ist. Ich wollte ihnen nur sagen, dass wir uns heute eigentlich in San Sebastian getroffen hätten und dann gemeinsam weiter nach Cap Breton gefahren wären. Dort wären am Abend vermutlich noch Sandra @fontainedecerier und Yves samt Night dazugekommen. Wir hätten in einem wunderschönen Haus in den Dünen mit Meerblick unseren Family-Holiday eingeläutet. Vermutlich hätten wir unseren ersten gemeinsamen Abend an einem langen Tisch mit Wein und leckerem Essen verbracht. Aber alles Gejammere nützt nichts, es ist nunmal wie es ist. (Bilder vom letzten Jahr auf Ibiza habe ich hier gepostet)
9:30 Uhr: Apropos Yves und Sandra. Anders als geplant, haben wir uns nicht in Cap Breton getroffen, sondern Yves war kurz da, um noch ein Baustellen Detail mit mir zu besprechen. So kann es gehen und statt Urlaub habe ich nächste Woche nun eine Baustelle und freue mich darüber auch, wenn auch nicht ganz so dolle wie ich mich über den Urlaub gefreut hätte.
10:00 Uhr: Von da an habe ich mich, statt Urlaub zu machen, ausschließlich mit Erledigungen befasst. So furchtbar spannenden Dingen wie: Sachen aus der Reinigung holen, die ich vor zwei Monaten dort abgegeben habe und natürlich war ich auch einkaufen und einen hübschen Blumenstrauß habe ich mir auch geholt…
16:00 Uhr: Spaziergang an der Promenade. Auch dem Meer tat es wohl Leid, dass ich meinen Urlaub nicht antreten konnte. Jedenfalls hat das Mittelmeer heute Atlantik für mich gespielt. Mit riesigen Wellen und einer ganz anderen Farbe als noch vor zwei Tagen hat es mich heute begrüßt. An der Prom war auch mächtig was los, aber man kann sich ganz gut aus dem Weg gehen.
17:00 Uhr: Und das absolute Highlight des Tages ist die Nachricht, auf die ich die ganze Zeit gelauert habe: Einige Strände, darunter auch der von Nizza, werden an diesem Wochenende wieder freigegeben. Allerdings mit einer besonderen Einschränkung: am Strand liegen, sich Sonnen und Picknicks sind verboten. Erlaubt hingegen sind Strandspaziergänge und sportliche Betätigungen auch schwimmen. Das ist doch schon mal was, auch wenn ich mich gerne mit Wein, Baguette und Käse an den Strand setzen würde. Aber nach den Bildern aus Paris von der "Big Party an der Seine" am Montag wissen wir, warum diese Verbote nötig sind. Der Strand wäre von morgens bis tief in die Nacht knallvoll mit Picknickern.
17:10 Uhr: Ich denke wir werden auch in Kürze mal von unseren 100 Kilometern Gebrauch machen. Mal schauen.
18:00 Uhr: Die Zeitungen haben auch nicht viel zu berichten. Monaco plant nächste Woche alle Einwohner und "Arbeiter" (auf freiwilliger Basis) auf Corona zu testen. Da bin ich mal gespannt.
PS: Die Bilder stammen alle vom letzten Family-Holiday auf Ibiza
---
(advertising with passion)
7 a.m. wide awake.
8:00 a.m.: The first thing I did was kick my parents out of bed, I had forgotten that it was still so early. I just wanted to tell them that we were supposed to meet in San Sebastian today and then continue on to Cap Breton together. There in the evening probably Sandra @fontainedecerier and Yves including Night would have joined us. We would have rung in our Family-Holiday in a beautiful house in the dunes with sea view. Probably we would have spent our first evening together at a long table with wine and delicious food. But all whining is useless, it is just the way it is. (I posted pictures from last year in Ibiza here)
9:30 a.m. Speaking of Yves and Sandra. Contrary to plan, we did not meet in Cap Breton, but Yves was there briefly to discuss a construction site detail with me. So it can go and instead of vacation I have next week now a building site and I am happy about it, even if not as much as I would have been happy about the vacation.
10:00 a.m.: From then on, instead of going on holiday, I dealt exclusively with errands. Such terribly exciting things like: picking up things from the dry-cleaning, which I dropped off there two months ago and of course I also went shopping and got myself a nice bouquet of flowers…
4:00 p.m.: walk along the promenade. Also the sea was probably sorry that I could not start my vacation. Anyway, the Mediterranean Sea played Atlantic for me today. With huge waves and a completely different colour than two days ago it welcomed me today. At the prom there was also a lot going on, but you can avoid each other quite well.
5:00 p.m.: And the absolute highlight of the day is the message I was waiting for the whole time: Some beaches, including Nice, will be open this weekend. But with a special restriction: lying on the beach, sunbathing and picnics are forbidden. But it is allowed to have a walk on the beach and to do some sports and swimming. That's something, even if I would like to sit on the beach with wine, baguette and cheese. But after the pictures from Paris from the "Big Party at the Seine" on Monday we know why these bans are necessary. The beach would be packed with picnickers from morning till late at night.
5:10 p.m.: I think we will soon make use of our 100 kilometers. We'll see.
6:00 p.m.: The newspapers don't have much to report either. Monaco plans next week to test all inhabitants and "workers" (on a voluntary basis) on Corona. There I am curious.
PS: The pictures are all from the last Family-Holiday on Ibiza
translated with DeepL (free version)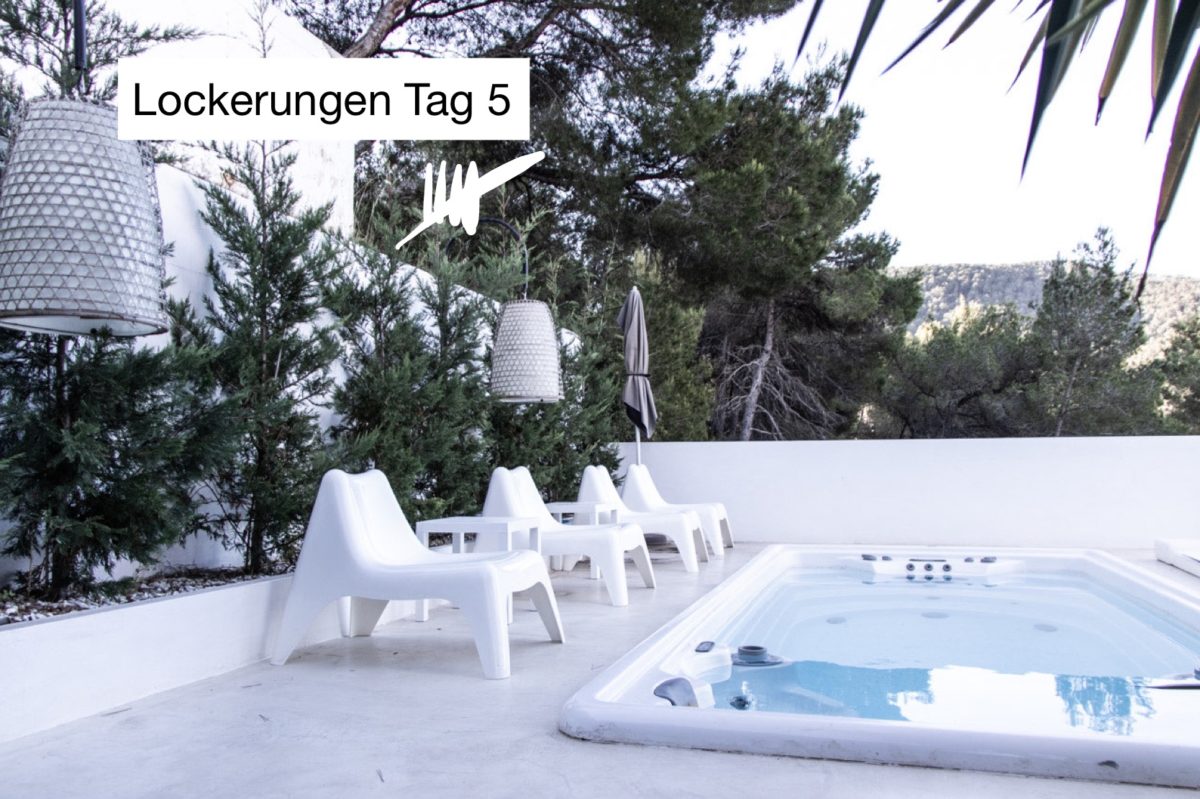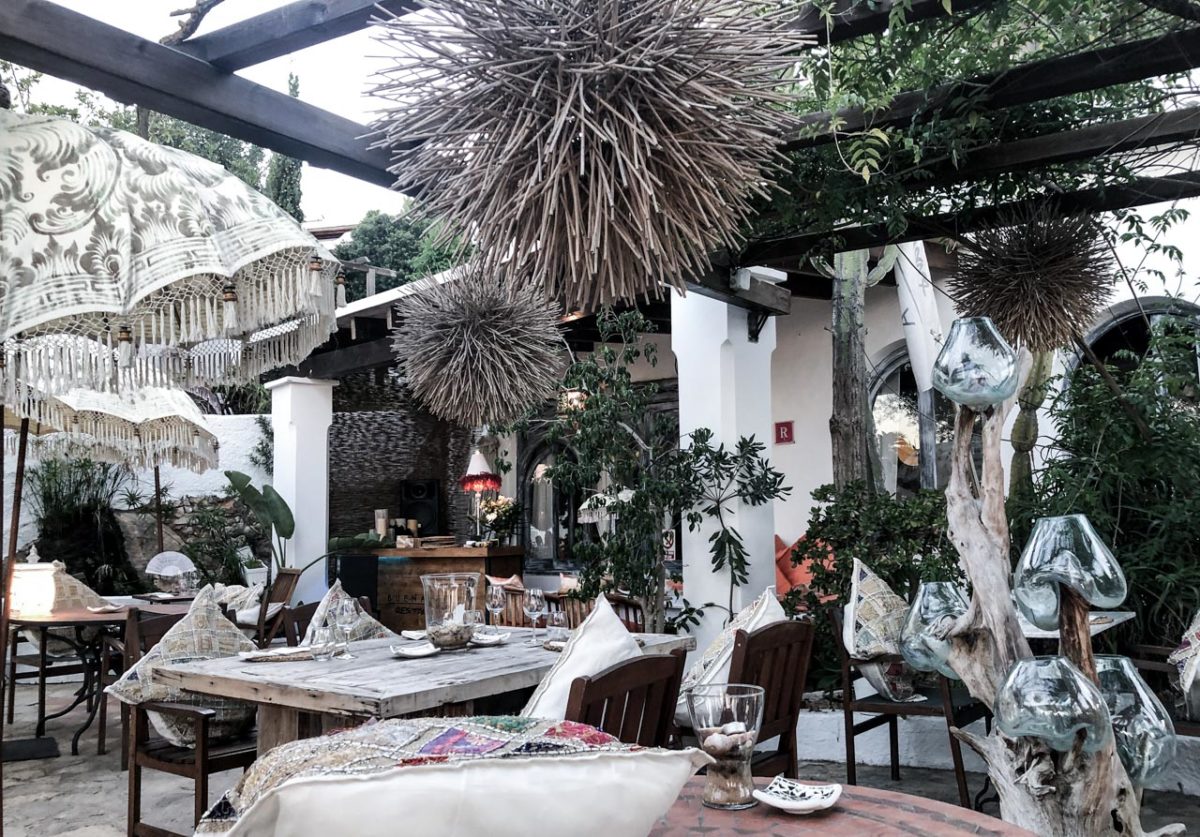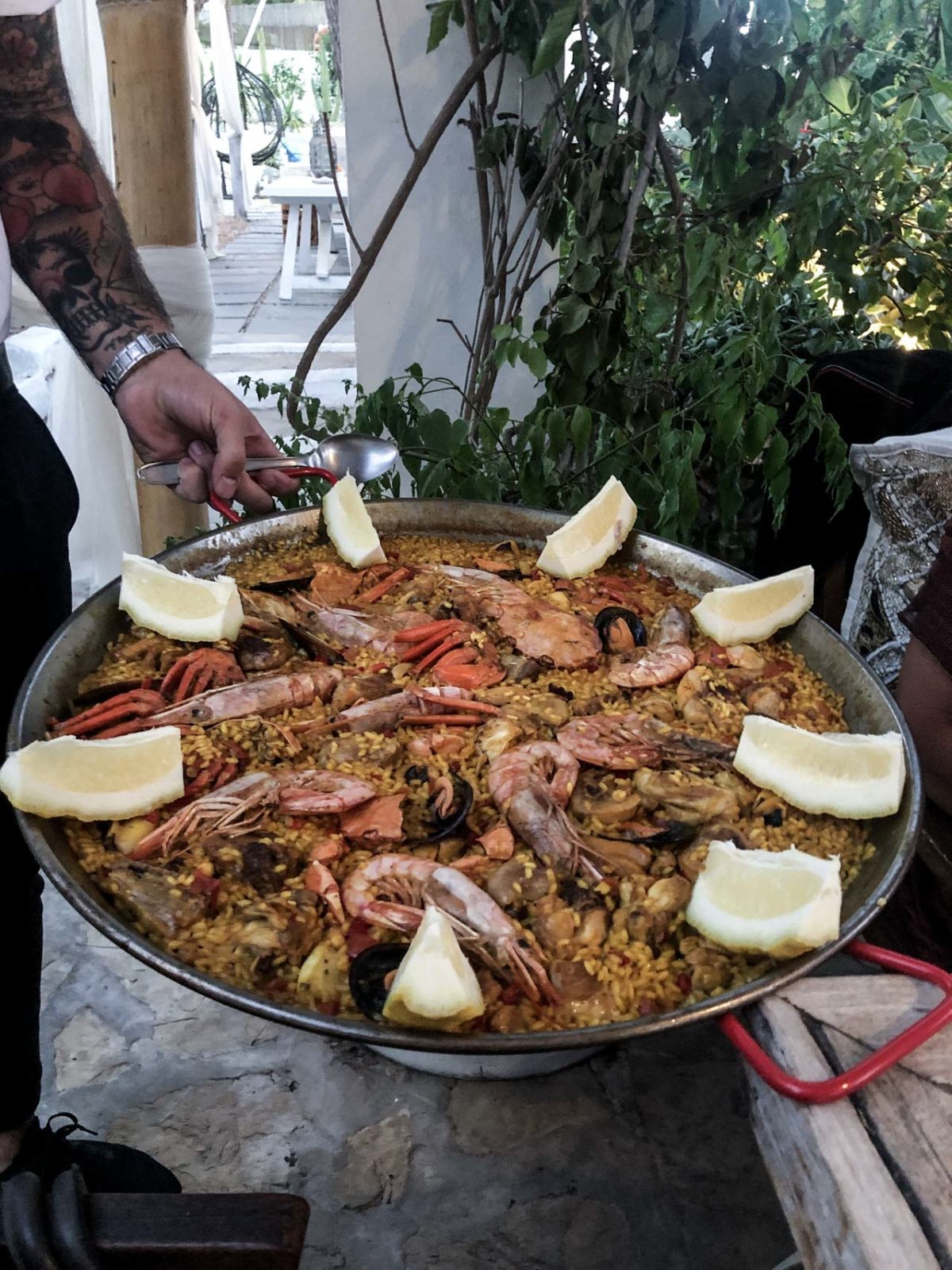 Bisous Tonja