(Werbung/Anzeige)
Heute gibt es nur einen kurzen Gruß, denn heute gibt es hier etwas zu feiern. Wären wir verheiratet, dann hätten wir heute, nämlich unseren Hochzeitstag. Wir sind aber nicht verheiratet und so zelebrieren wir heute unseren "Nicht-Hochzeits-Tag", wie wir ihn spaßeshalber nennen.
Das der Tag meist (dieses Jahr nicht) auf die Sommersonnenwende fällt, finde ich sehr schön. Ich mag es, wenn Tage, die für mich etwas besonders sind, auf besondere Kalendertage fallen. Mein Geburtstag zum Beispiel fällt auf den Valentinstag…
Habt ihr auch solche Tage, die für euch wichtig sind und die auf einen besonderen Kalendertag fallen?
PS: Ich habe sogar ein paar Blümchen bekommen, die unglaublicherweise perfekt zu meinem Kleid von "Shahè Lèlè" passen. Allerdings muss ich zugeben, dass ich die Blumen mehr aus Zufall bekommen habe, denn Blumen kaufen ist normalerweise mein Metier. 😂🙈
---
(advertising)
Today there is only a short greeting, because today there is something to be celebrate. If we were married, we would have our wedding day. But we are not married and so today we celebrate our "non-wedding day", as we call it for fun.
The fact that the day usually (this year not) falls on midsummer, I find very beautiful. I like it when days that are special to me fall on special calendar days. My birthday for example falls on Valentine's Day…
Do you also have days that are important to you and that fall on a special calendar day?
PS: I even got some flowers that incredibly fit to my "Shahè Lèlè" dress perfectly. But I must admit that I got the flowers more by chance, because buying flowers is usually my metier. 😂🙈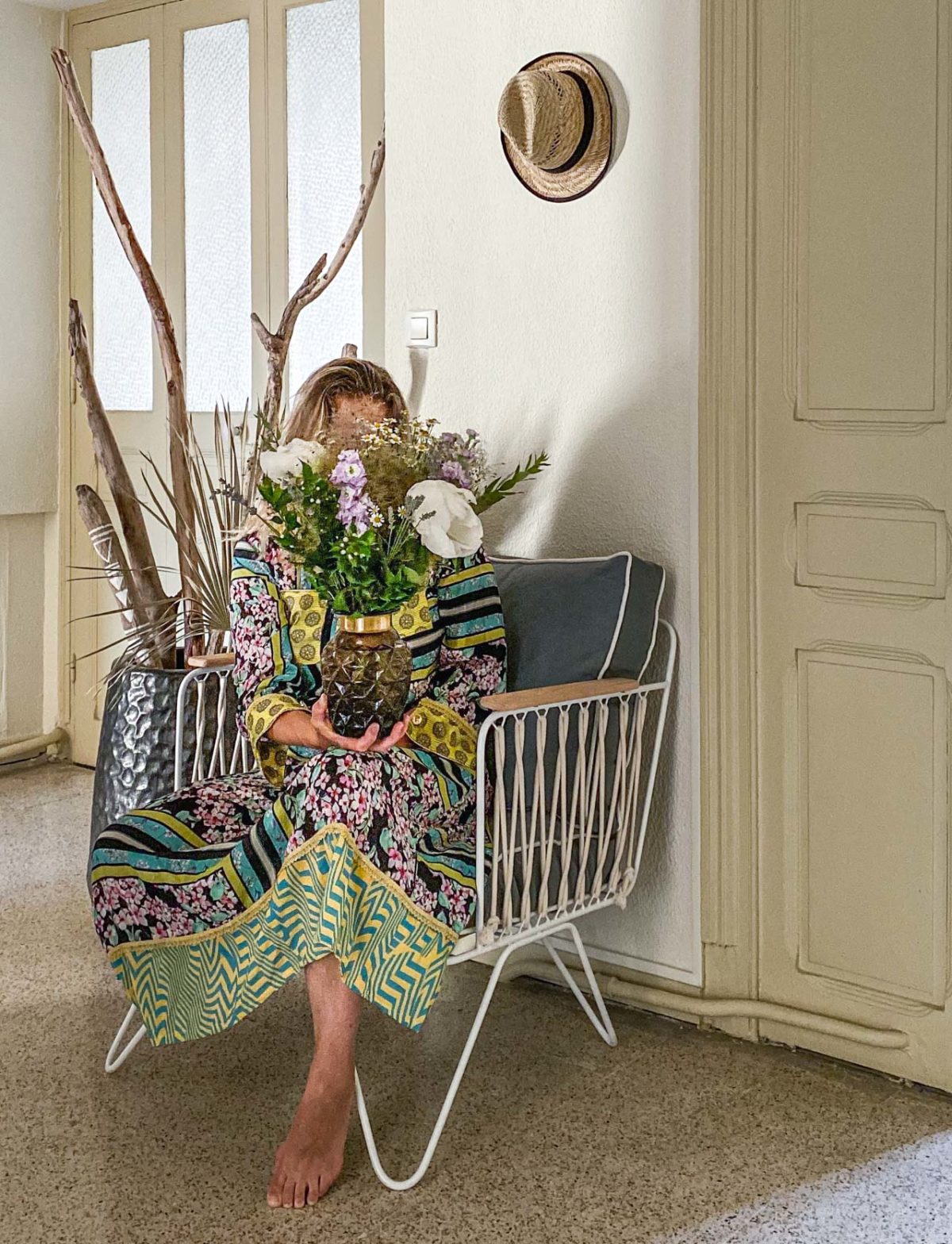 Bisous Tonja
Werbung (gesponserter Artikel)
Shahè Lèlè auf Instagram
Shahè Lèlè auf Facebook