So langsam finde ich mich mit der Situation ab. Am Freitag war dieser erneute strenge Lockdown irgendwie nicht wirklich bis in mein Bewusstsein vorgedrungen, erst am Samstag konnte ich mich innerlich ein wenig damit abfinden.
Zurzeit wird alles noch relativ locker gehandhabt, was bedeutet, dass es keine Kontrollen für Spaziergänger etc. gibt, was wir ein wenig ausgenutzt haben. Ab Montag, wenn die Schule wieder beginnt, soll der Lockdown mit aller Konsequenz durchgesetzt werden. Leider gab es in der vergangenen Nacht trotz Ausgangssperre viele Halloween-Partys mit Verhaftungen und auch Verletzten und vermutlich auch mit Neuinfektionen. Dennoch ist es auf den Straßen sehr ruhig und im Großen und Ganzen hält man sich an die Vorschriften.
Ich habe mich nun eingerichtet: Ich habe mir meine "Attestation-Zettel" vorbereitet und auch den Kühlschrank noch ein wenig aufgefüllt. In unserem Supermarkt gibt es alles wie immer zu kaufen. Alle Regale sind gefüllt, auch Mehl, Nudeln und Toilettenpapier sind zu haben, aber das war hier schon während des ersten Lockdowns kein Problem.
Ab morgen werde ich die Sache dann mal auf mich wirken lassen. Für heute puste ich mal die Badewanne auf (ich berichtete hier darüber) und werde ein wenig relaxen, vielleicht gönne ich mir sogar ein Gläschen Prosecco dazu.
---
I am slowly coming to terms with the situation. On Friday this new strict lockdown had somehow not really reached my consciousness, only on Saturday I was able to come to terms with it inwardly.
At the moment everything is still handled relatively loosely, which means that there are no controls for walkers etc., which we took advantage of a little. From Monday, when school starts again, the lockdown is to be enforced with the utmost consistency. Unfortunately, despite the curfew, there were many Halloween parties last night with arrests and also injured and probably also with new infections. Nevertheless, the streets are very quiet and by and large people are following the rules.
I have now settled in: I have prepared my "Attestation" and also filled up the fridge a little bit. In our supermarket you can buy everything as usual. All shelves are filled, also flour, noodles and toilet paper are available, but that was no problem here during the first lockdown.
From tomorrow on I will let it sink. For today I'll blow up the bathtub (i wrote here about my bathtub) and relax a bit, maybe even treat myself to a glass of Prosecco.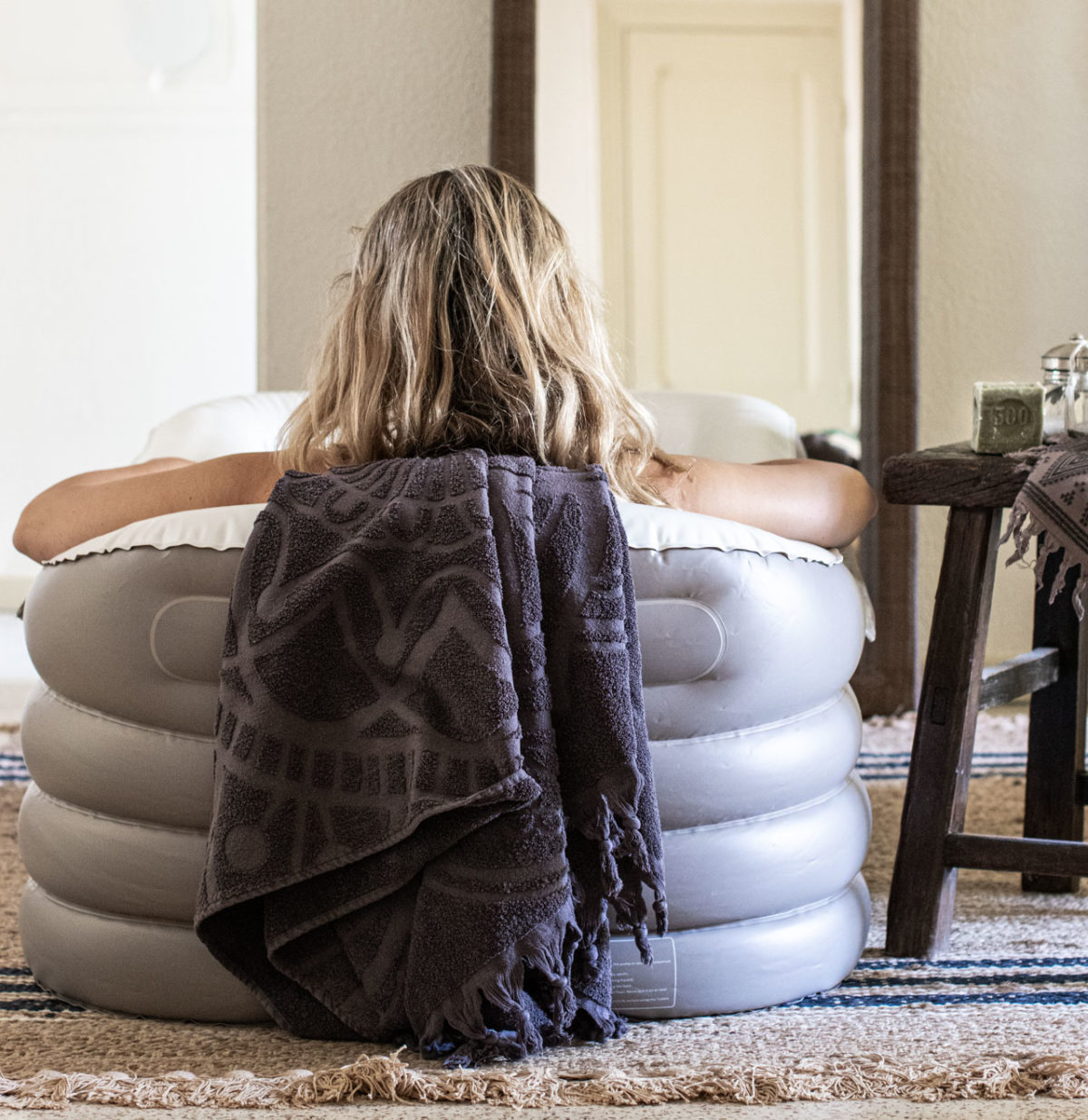 Bisous Tonja