(Werbung aus Leidenschaft)
Unser Tag begann heute um 6:40 Uhr. Das war ganz schön früh, weil wir nämlich gestern noch meinen Geburtstag nachgefeiert haben. Dank der Ausgangssperre habe ich zum ersten Mal Geburtstag mit einer Freundin bei sommerlichen Temperaturen gefeiert.
Wir sind so früh aufgestanden, weil wir einige Fotos zu machen haben. Leider ist das Wetter etwas unsicher, was die Sache mit den Fotos etwas erschwert. Eigentlich hatten wir auf ein paar gute Bilder im Morgenlicht gehofft, was aber wegen grauem Himmel erstmal flach gefallen ist. Der von der Wetter-App angesagte Wind blieb Gott sei Dank aus.
Karl Lagerfeld wurde nachgesagt, dass er bei schlechtem Wetter so lange fotografiert haben soll, bis die Bilder aussahen als wäre das perfekte Shooting Wetter gewesen. Das haben wir heute auch gemacht. Wir hatten allerdings etwas Glück, denn das Wetter hat ein bisschen mitgeholfen. Wir sind super happy mit unserer heutigen Foto-Ausbeute, die ihr aber noch nicht zu sehen bekommt.
Unsere Mittagspause haben wir im letzten Foto-Set verbracht. Sandra hat den leckersten Salat der Welt gezaubert. Das Salatdressing war so unfassbar lecker, dass wir sogar die Schüssel ausgeschlürft haben. Nach dem Mittag hätten wir gerne noch weitere Fotos geschossen, aber leider kam dann der vorhergesagte Wind…
Aber fürs Erste finden wir unsere Foto-Ausbeute ziemlich gut.
In Frankreich ist jetzt Apéro-Time, der wir jetzt auch widmen werden. Fotos sind heute leider nicht mehr möglich, weil es viel zu windig ist und in der ferne grummelt.
---
(Advertising out of passion)
Our day began today at 6:40. That was quite early, because we celebrated my birthday yesterday. Thanks to the curfew I celebrated my birthday with a friend for the first time in summer temperatures.
We got up so early because we have to take some pictures. Unfortunately the weather is a bit uncertain, which makes it a bit difficult to take the photos. Actually we had hoped for some good pictures in the morning light, but because of grey sky this fell flat for now. Thank god the wind announced by the weather app didn't appear.
About Karl Lagerfeld was said to have taken photos in bad weather until the pictures looked like the perfect shooting weather. We did that today, too. But we were a bit lucky, because the weather helped a little bit. We are super happy with today's photo yield, but you won't get to see it yet.
We spent our lunch break in the last photo set. Sandra has conjured the most delicious salad in the world. The salad dressing was so incredibly delicious that we even slurped the bowl. After lunch we would have liked to take some more pictures, but unfortunately the predicted wind came…
But for now we think our photo yield is pretty good.
In France it is now aperitif time, which we will now also dedicate to. Unfortunately, photos are not possible today, because it is much too windy and grumbles in the distance.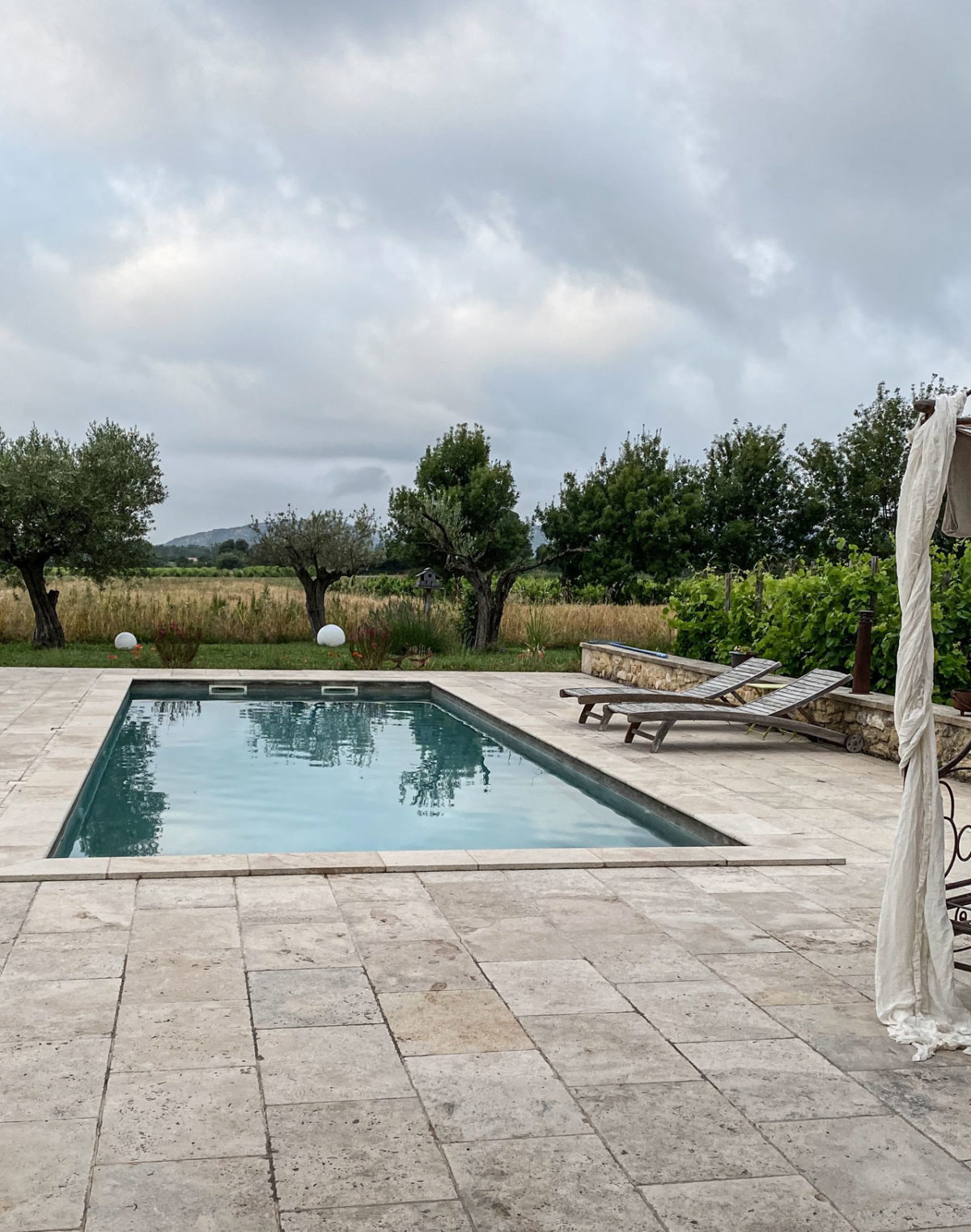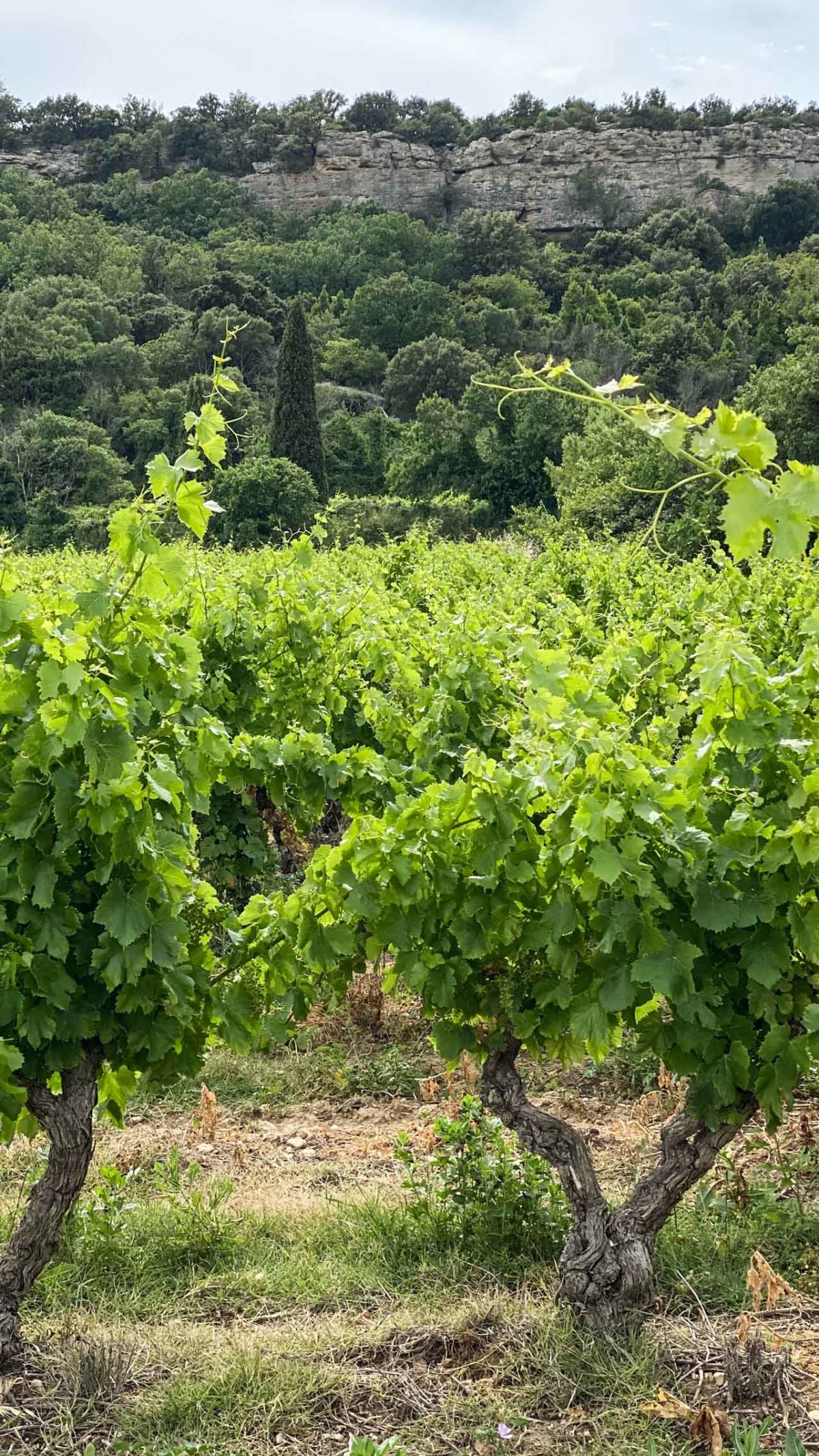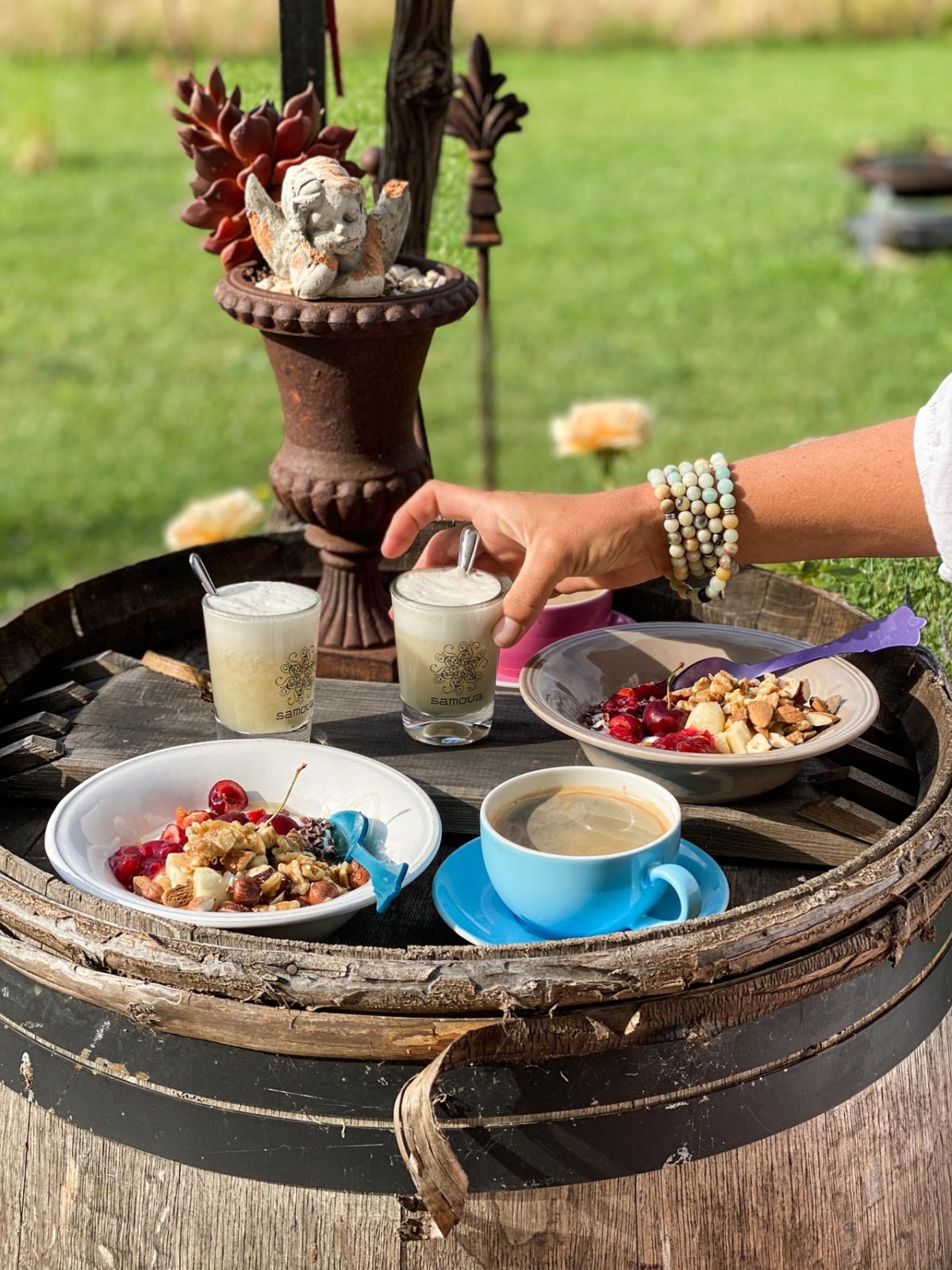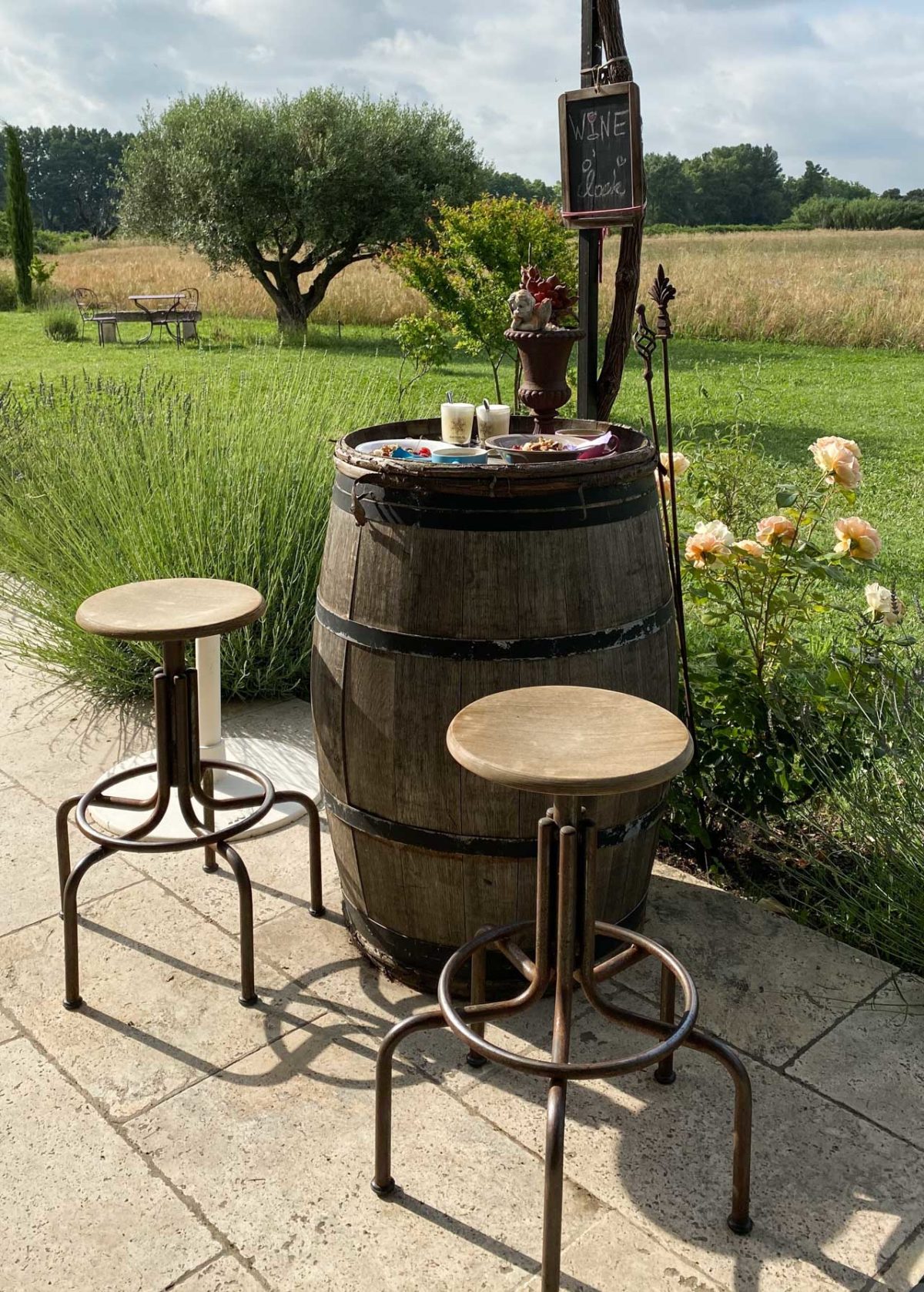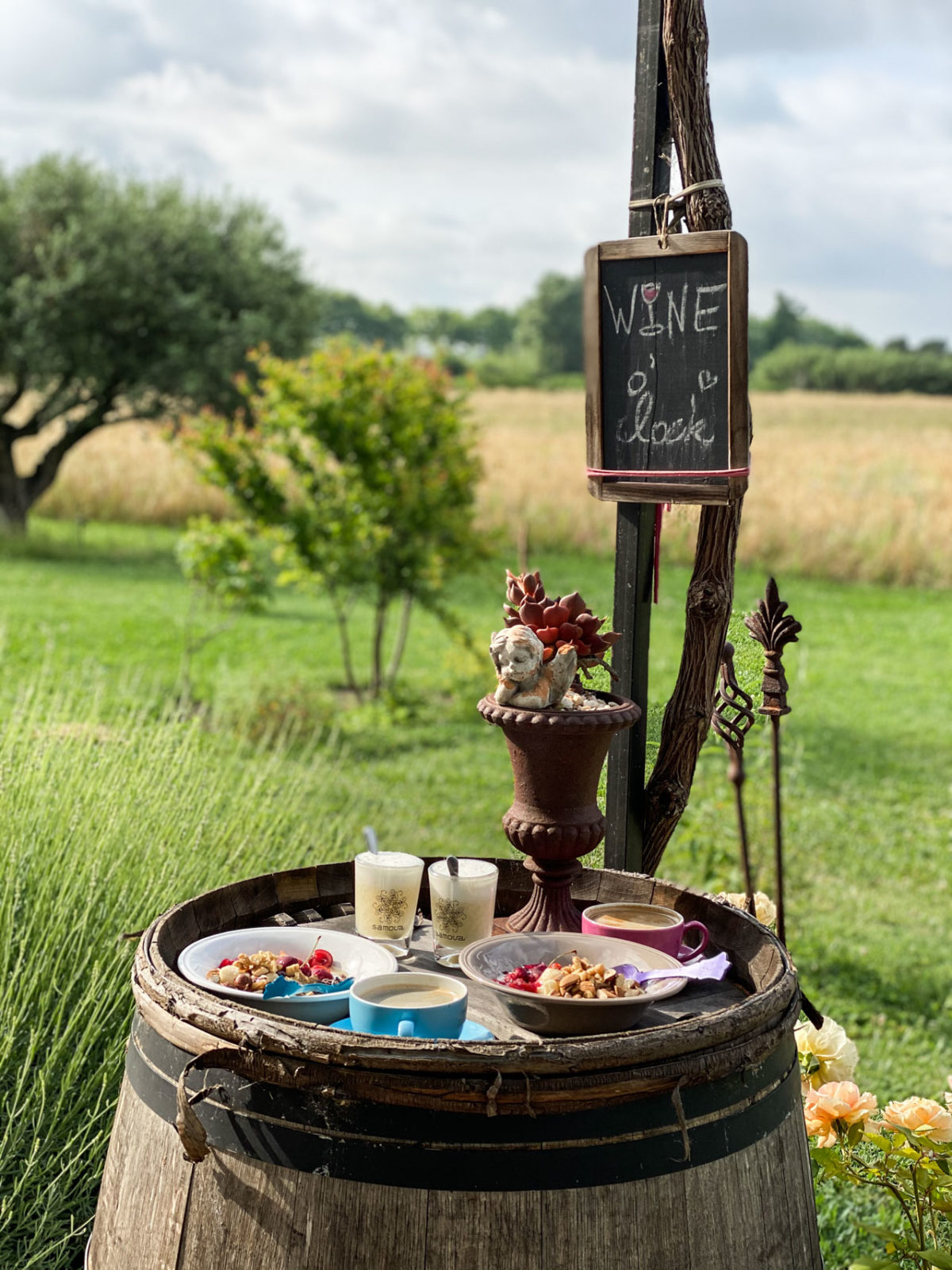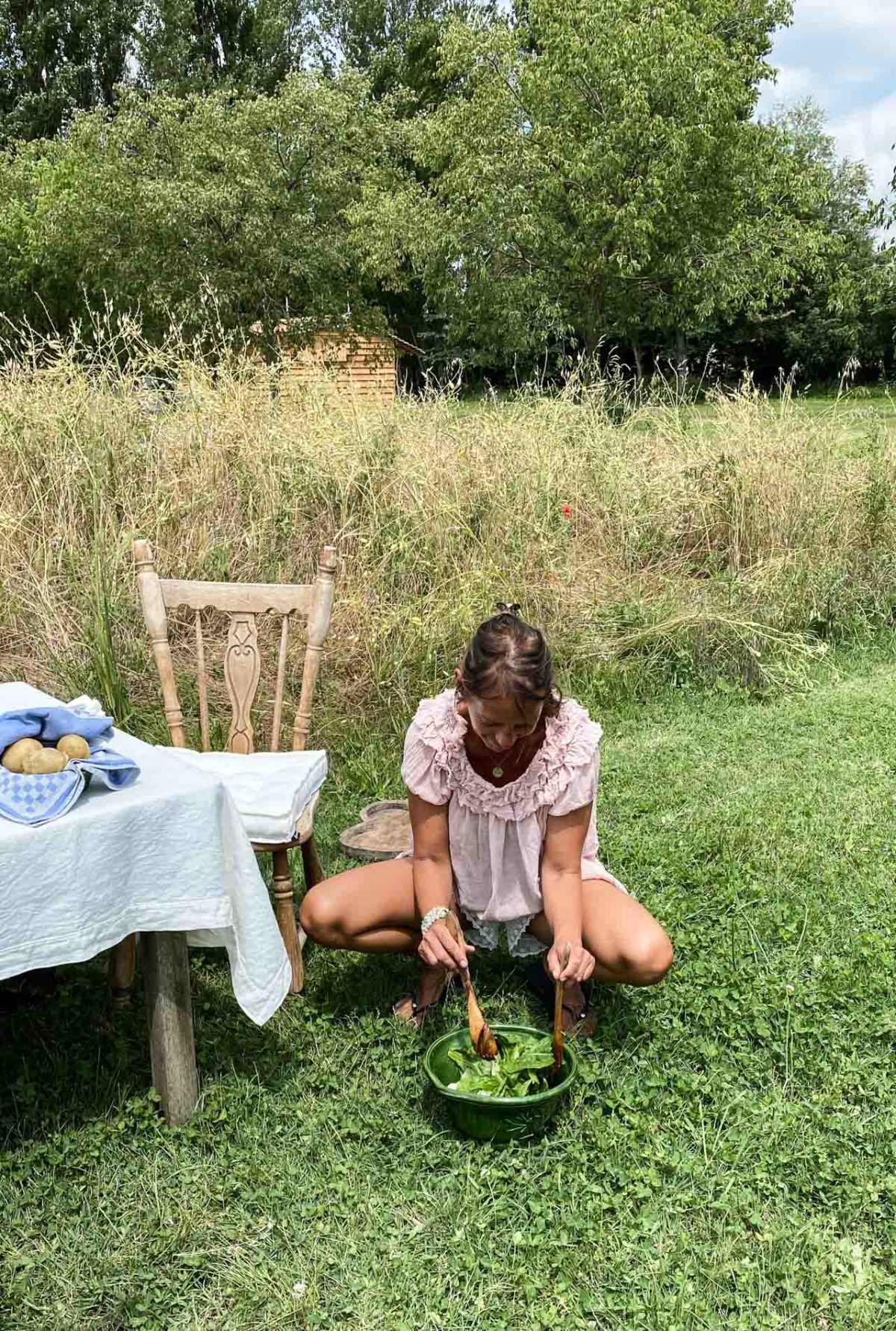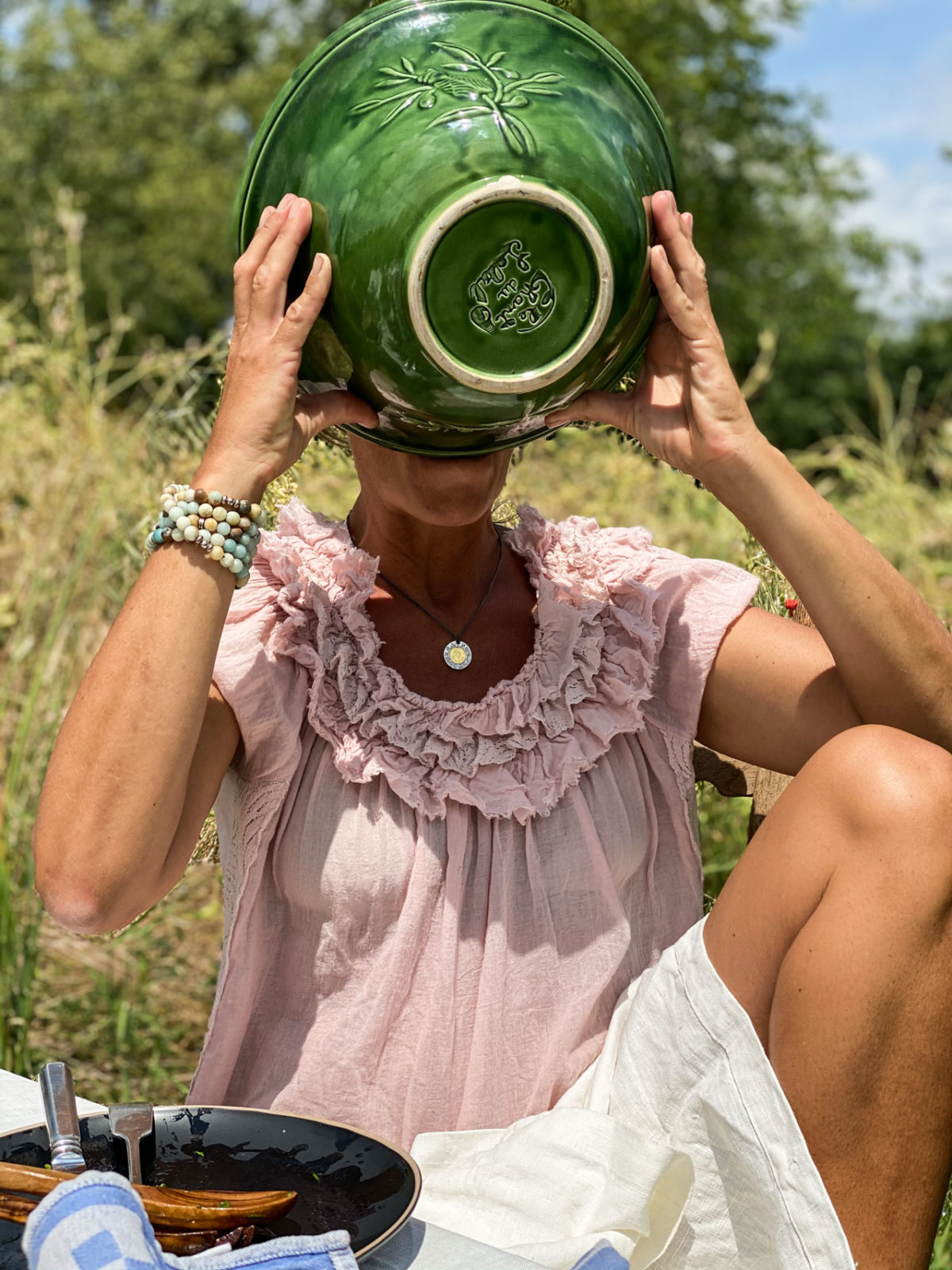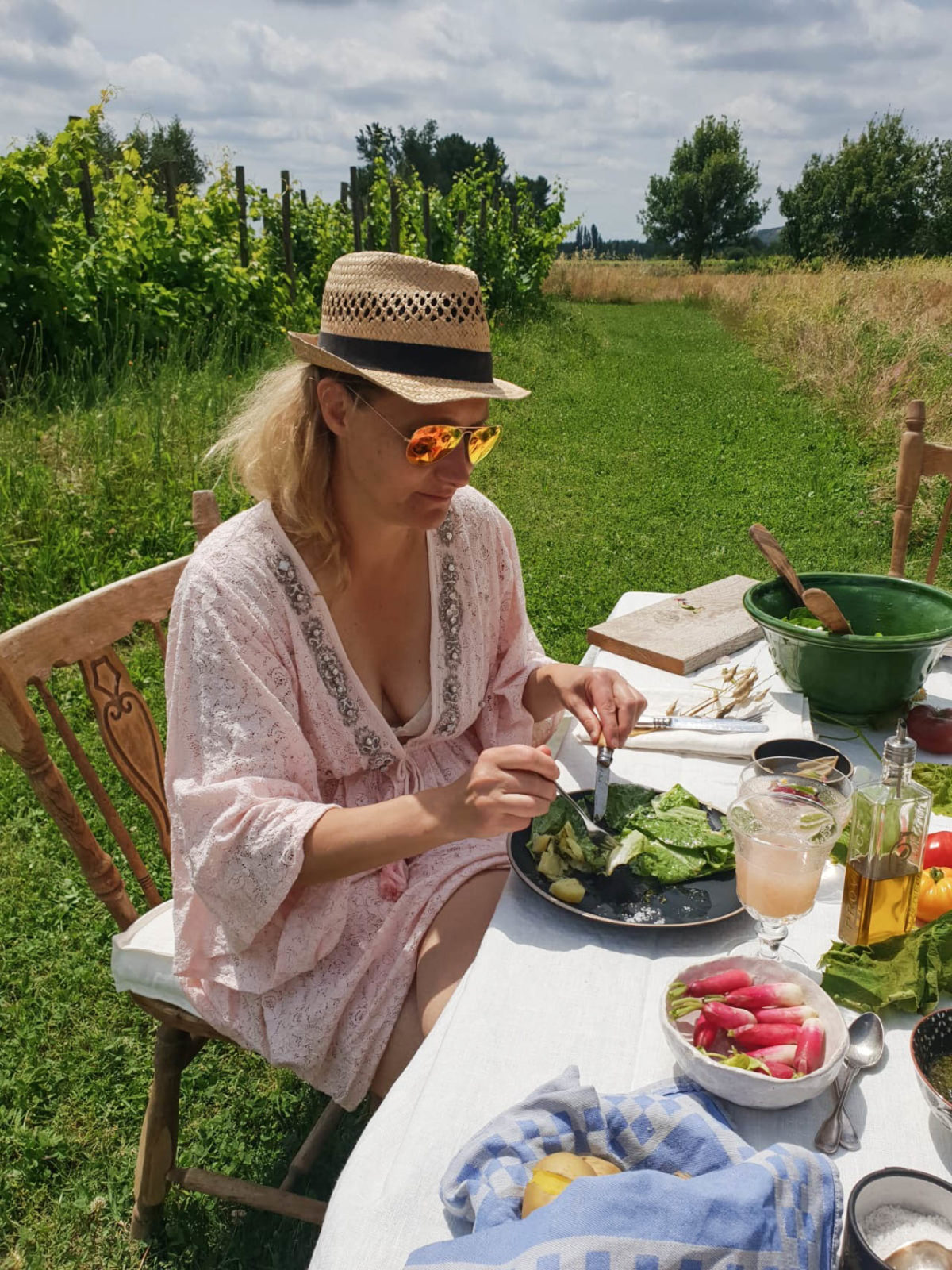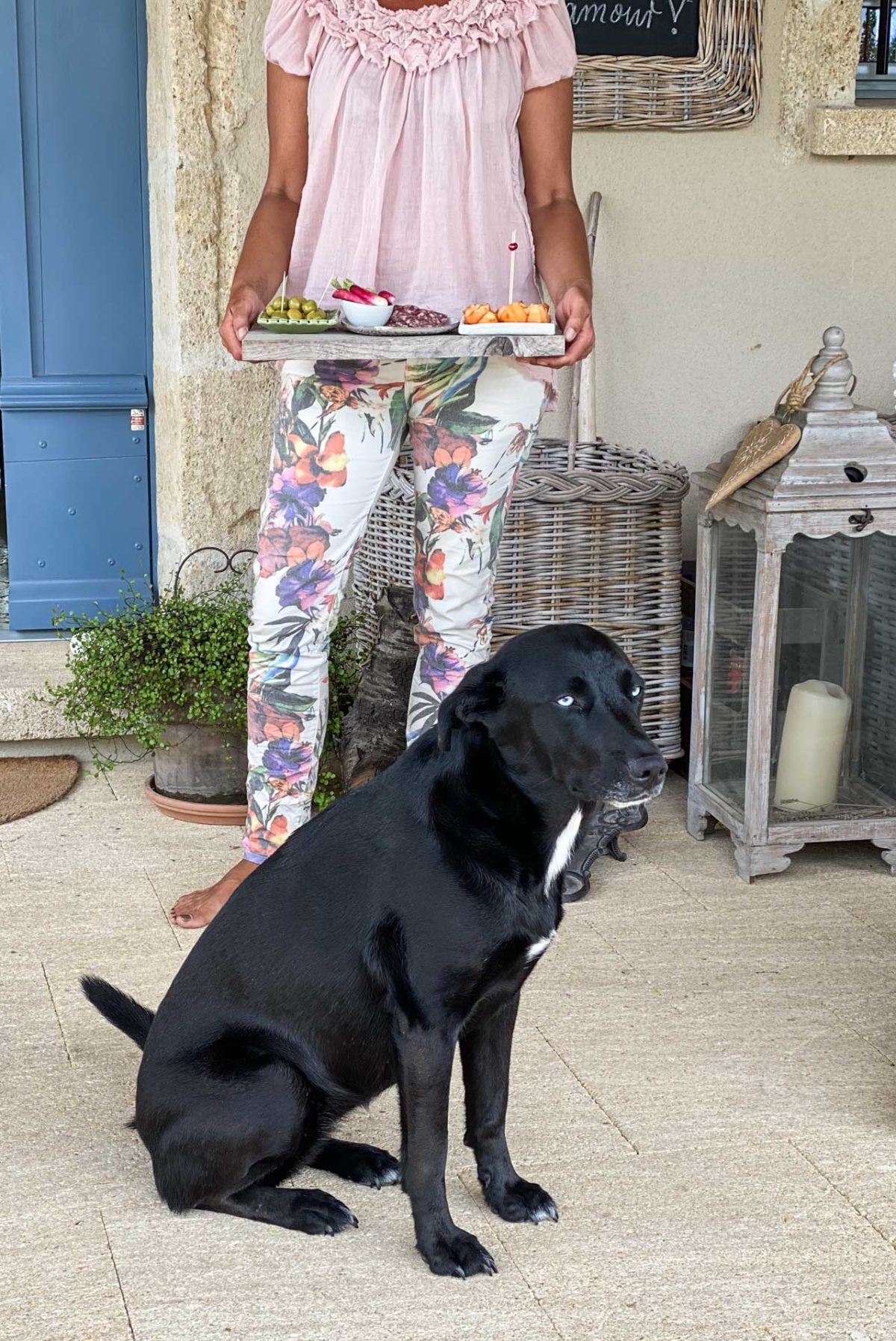 Bisous Tonja