Nizza hat nun zum dritten Mal einen Wochenend-Lockdown aufgebrummt bekommen. Wochenend-Lockdown heißt weiterhin, dass nur essenzielle Geschäfte geöffnet sind und dass wir nur mit Ausgangsbescheinigung einkaufen dürfen und eine Stunde pro Tag spazieren oder einer sportlichen Aktivität nachgehen können. Weiterhin dürfen wir uns maximal fünf Kilometer von zu Hause entfernen.
Allerdings ist der Lockdown dieses Wochenende viel besser zu ertragen, denn die Promenade und der Strand sind nicht gesperrt. Außerdem wurde die dreispurige Straße an der Promenade für den Autoverkehr gesperrt, damit Radfahrer, Jogger und Fußgänger Abstand halten können. Eine vernünftige Maßnahme, denn auf dem schmalen Fußweg war das schier unmöglich, weshalb wir die letzten Wochenenden zu Hause geblieben sind.
Ich kann gar nicht sagen, was für einen Unterschied es für das Wohlbefinden macht, wenn man am Meer spazieren gehen kann, um das tolle Wetter zu genießen.
Das Meer hatte heute eine unglaublich schöne Farbe: So Türkis … und auch ohne den Straßenlärm war es an der Prom heute ganz besonders schön, vermutlich weil man so das Meeresrauschen viel besser hören kann.
---
Nice has now been imposed a weekend lockdown for the third time. Weekend lockdown still means that only essential stores are open and that we are only allowed to go shopping with a certificate of exit and that we can go for a walk or engage in a sporting activity for one hour per day. Furthermore, we are allowed to move a maximum of five kilometers away from home.
However, the lockdown is much more bearable this weekend because the promenade and the beach are not closed. In addition, the three-lane road along the promenade has been closed to vehicular traffic so that cyclists, joggers and walkers can keep their distance. A sensible measure, as it was almost impossible on the narrow footpath, which is why we stayed at home the last few weekends.
I can't tell you what a difference it makes to your well-being to be able to walk by the sea and enjoy the great weather.
The sea had an incredibly beautiful color today: so turquoise … and even without the street noise it was especially nice on the promenade today, probably because you can hear the sound of the sea much better.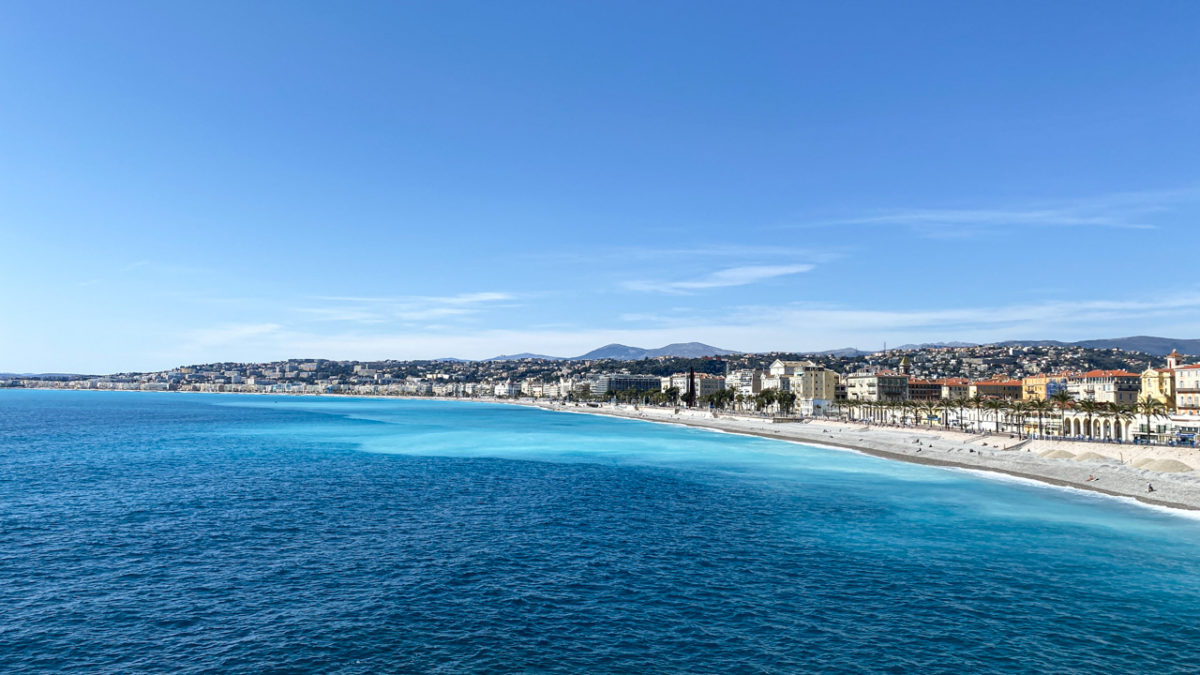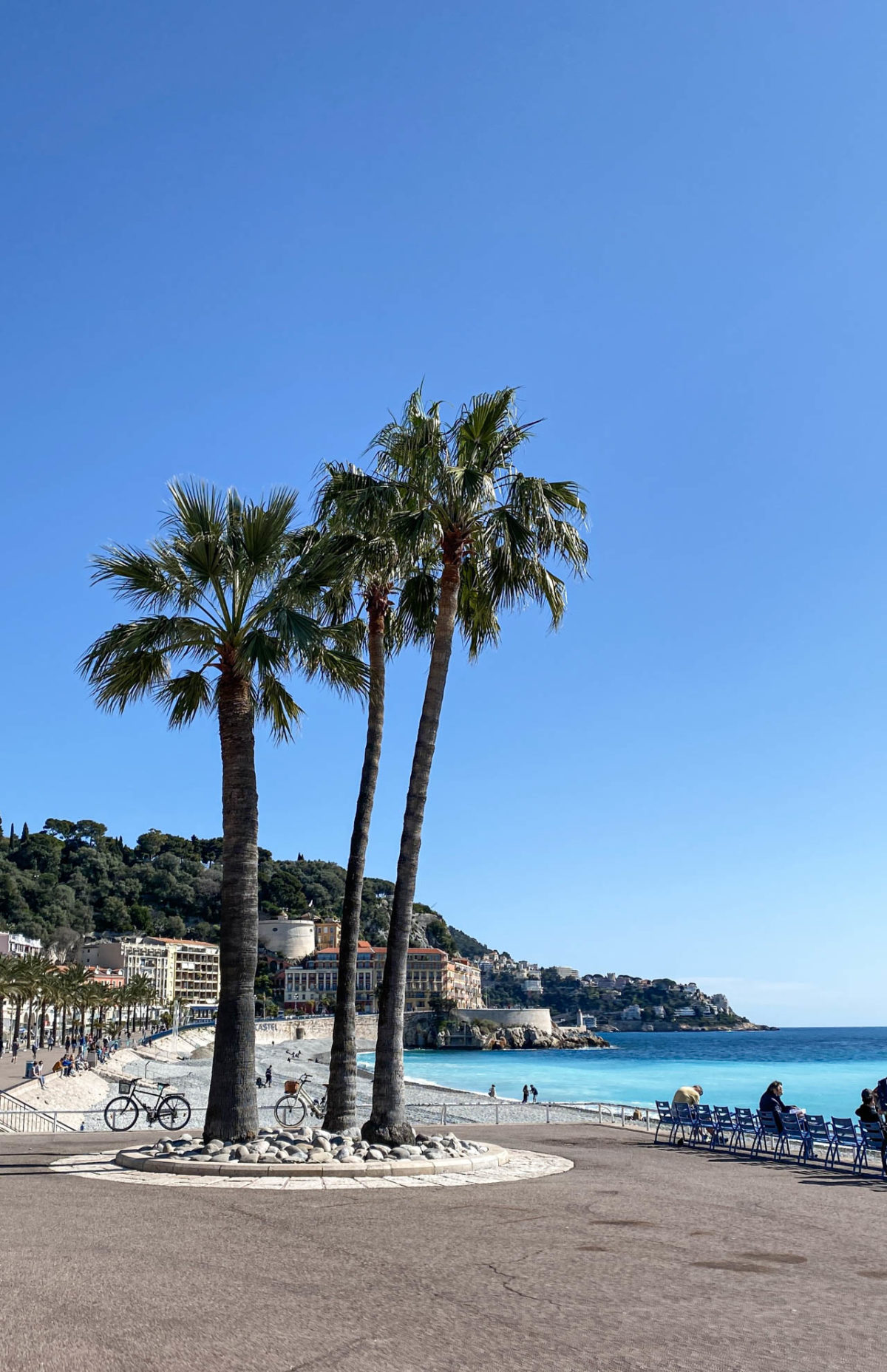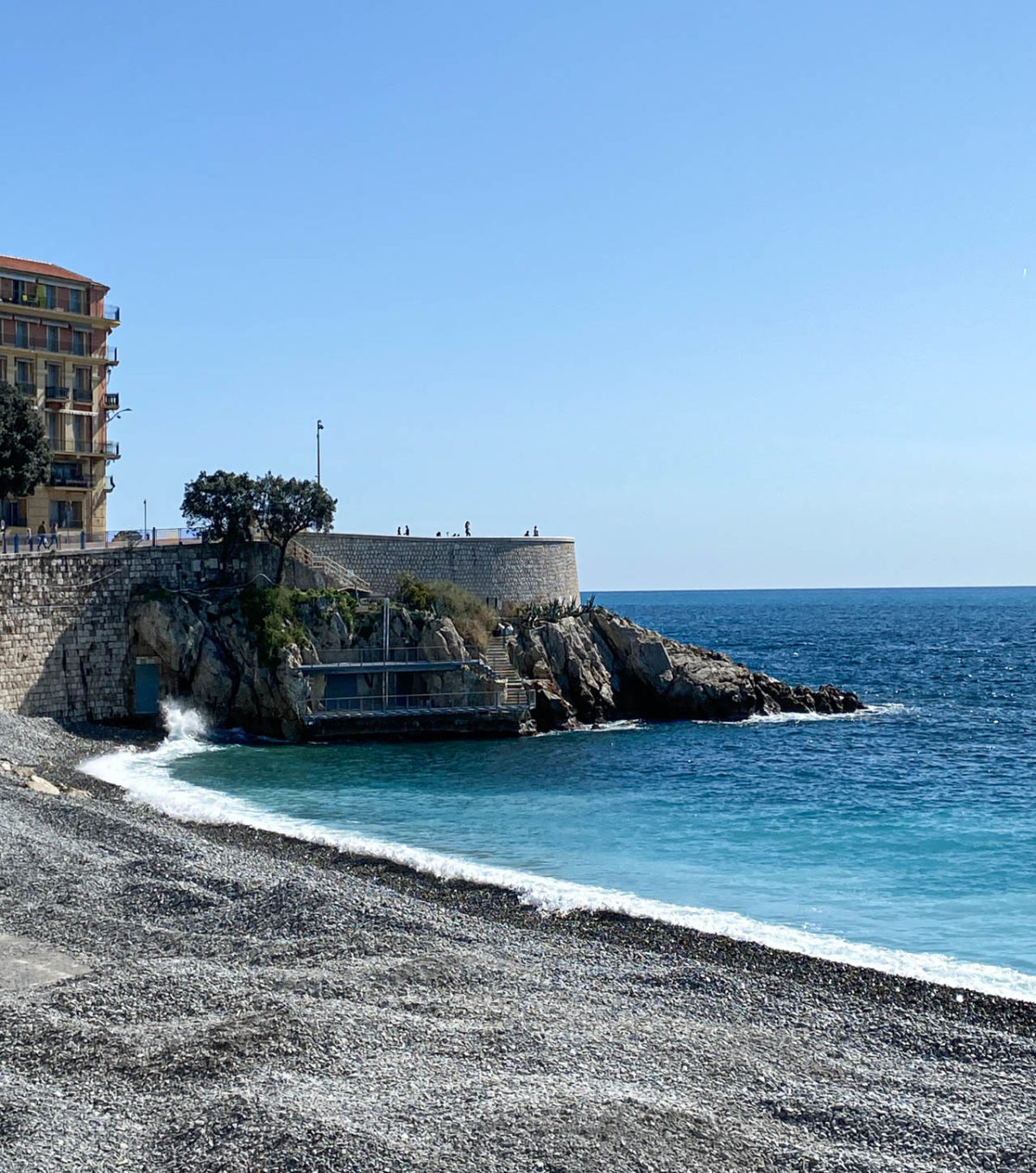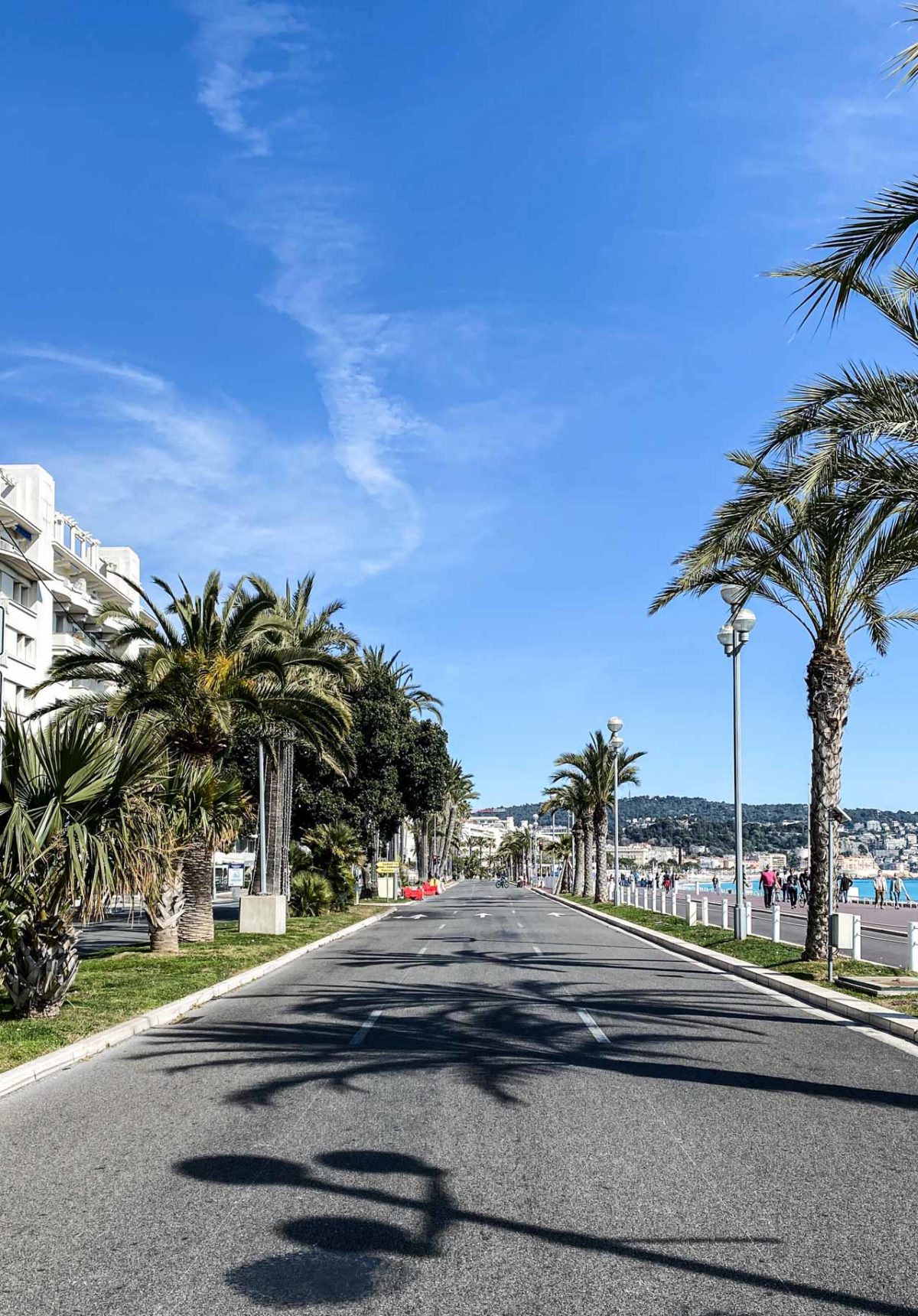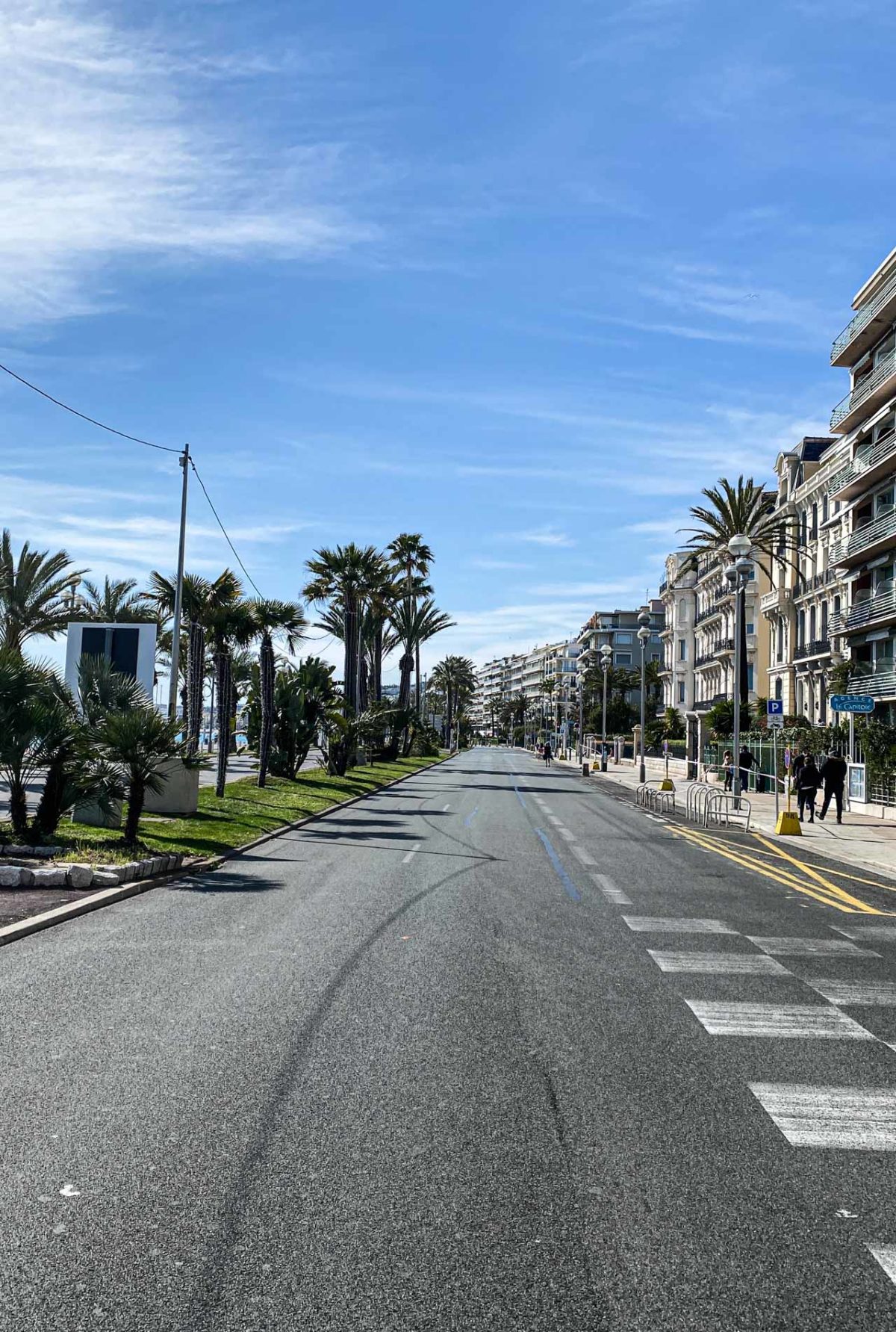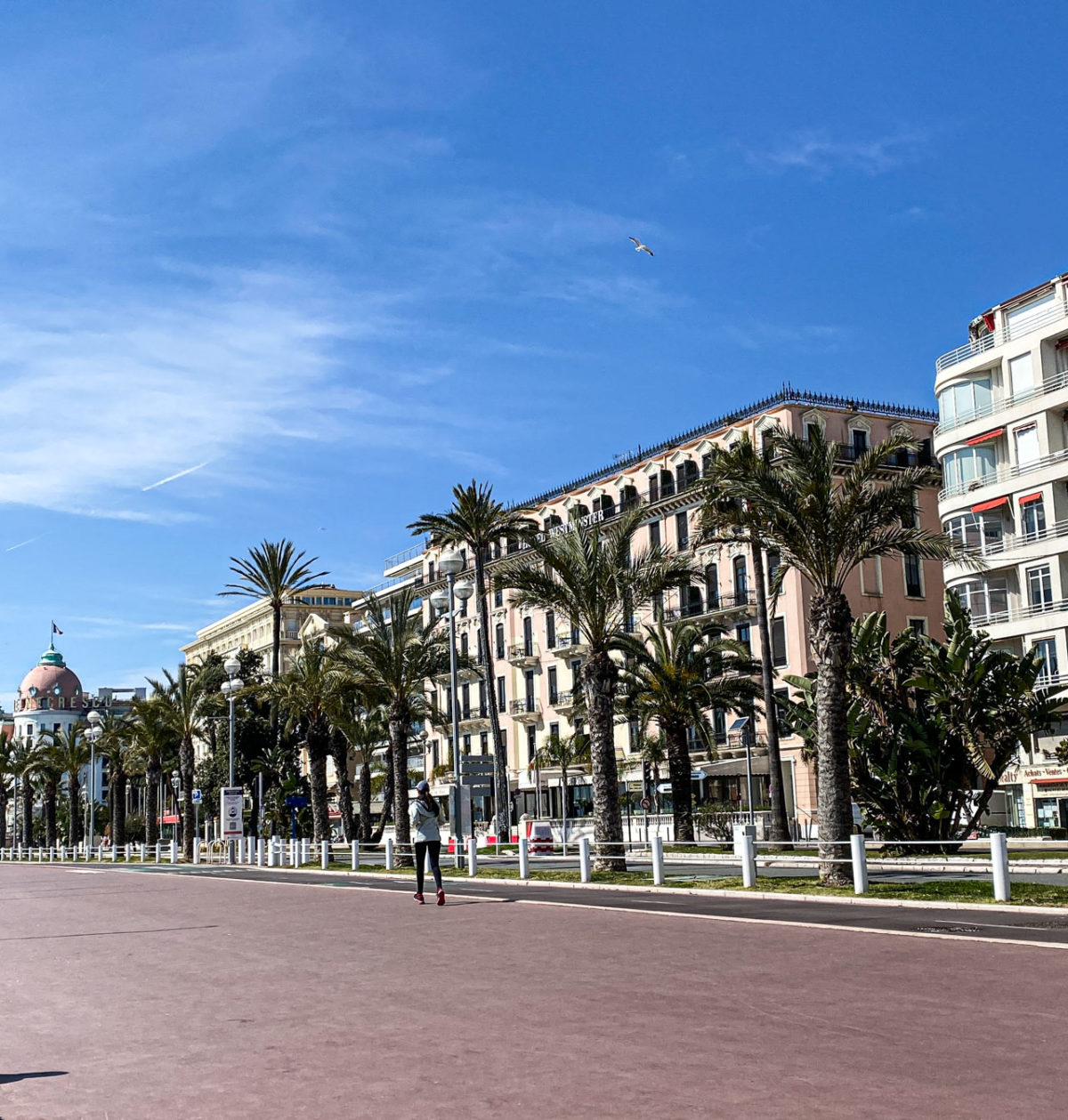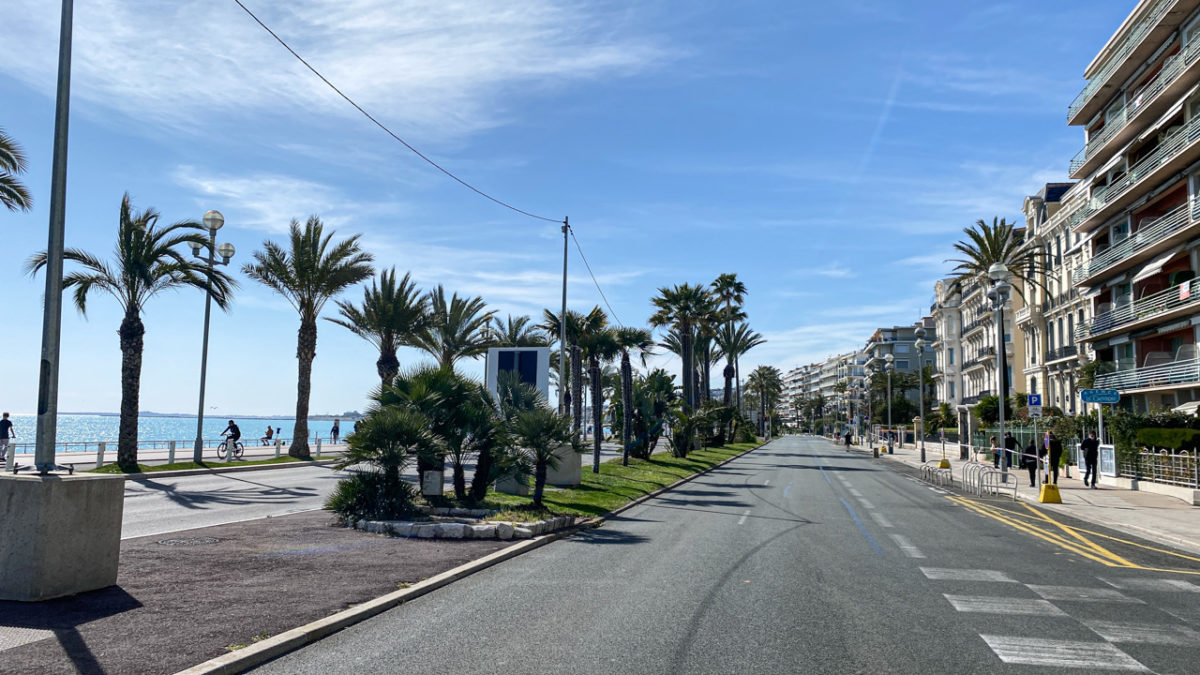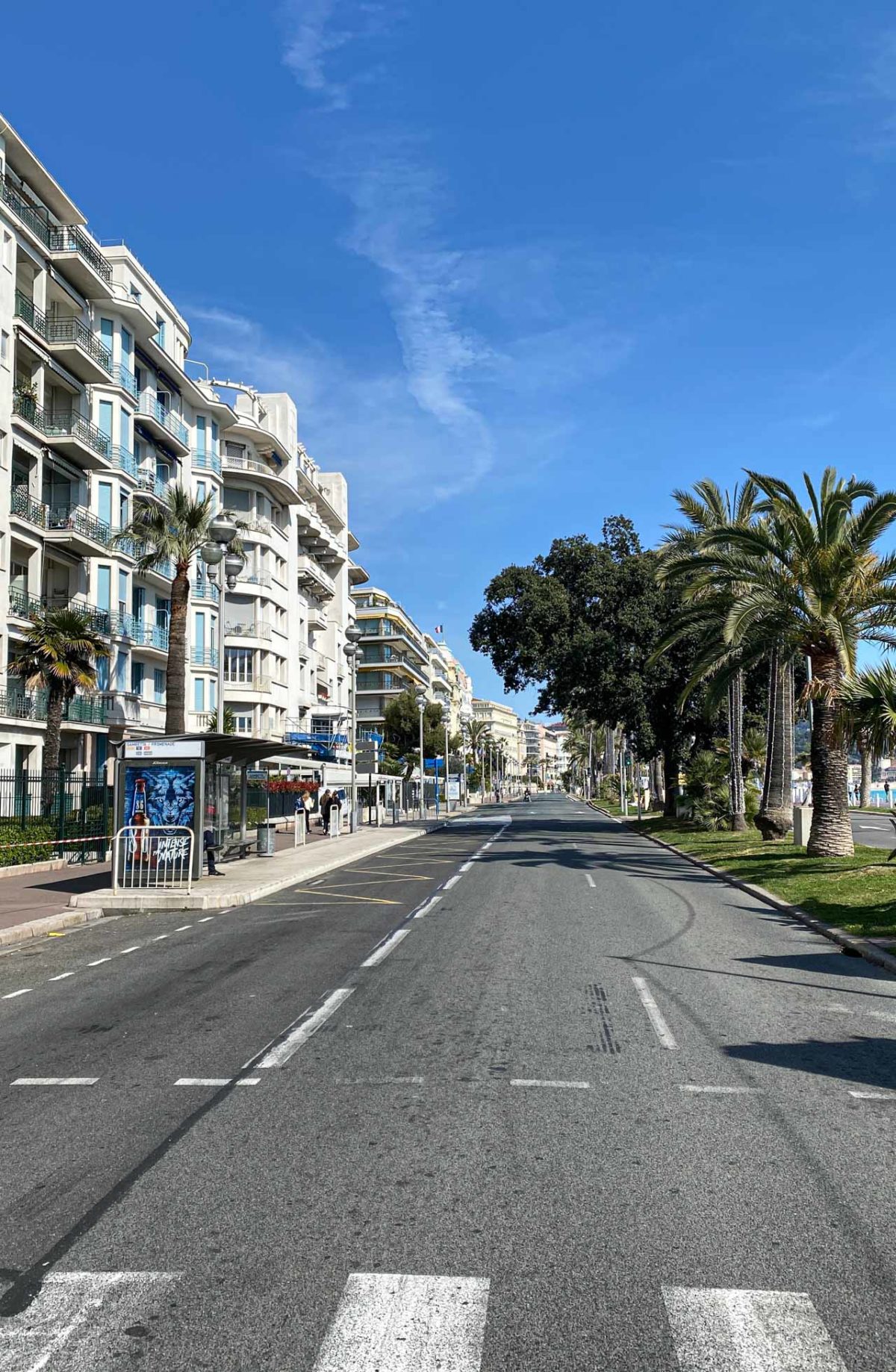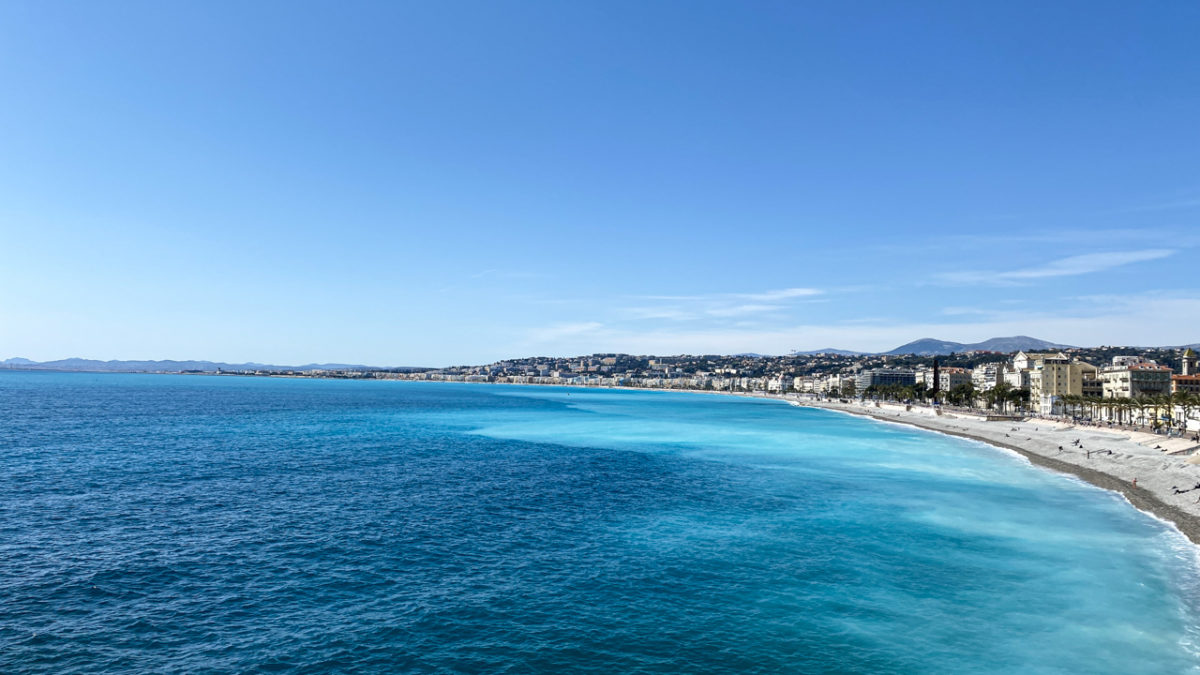 Bisous Tonja