(Werbung aus Leidenschaft)
Manchmal habe ich das Gefühl, dass hier in Nizza "Corona" einfach abgeschafft wurde, es ist quasi einfach nicht mehr vorhanden, zumindest benehmen sich viele Menschen so.
Vor ein paar Tagen hat sich beim Gemüsehändler eine Dame ohne Maske direkt neben mich gestellt und ihr Gemüse auf den Tresen geknallt. Als sie dann noch mein Gemüse wegschieben, sprich angrabschen wollte, ist mir die Sicherung rausgeflogen und ich habe ihr sehr deutlich mitgeteilt, dass sie den Abstand zu respektieren hat. Sie hat mich angeschaut, als käme ich vom Mars, allerdings hat die Verkäuferin sich sofort auf meine Seite geschlagen und sie auch auf den fehlenden Abstand hingewiesen. Ein Gel stellen längst nicht mehr alle Geschäfte zur Verfügung, obwohl man dies längst überall wieder für kleines Geld kaufen kann.
In Italien ist das alles kein Problem, die meisten Menschen sind in Italien extrem diszipliniert.
Auch in Nizza wird das nun etwas anders.
Nach der wilden Party am Strand greift der Bürgermeister nun wieder hart durch: An diesem Wochenende ist das Betreten der Stände nach 22.00 Uhr verboten, was bedeutet, es gibt keine hemmungslosen Partys am Strand. Restaurants und Bars werden von nun an stärker kontrolliert, ob die Abstandsregeln eingehalten werden.
Nachtrag: Nicht ab ersten August, sondern ab Montag, den 20. Juli ist das Tragen der Mundschutzmaske in geschlossenen Gebäuden wie zum Beispiel in Supermärkten Pflicht. Am Montag wird eine Liste vorliegen, in der genau beschrieben sein wird, wo das Tragen des Mundschutzes obligatorisch sein wird.
Es gibt auch tolle Nachrichten. Zum Beispiel für Liebhaber klassischer Musik: Bis zum 18. Juli geben täglich vor der Oper in Nizza ab 12:00 Uhr (wenn die Mittagskanone abgefeuert wurde) einige Musiker ein kleines Konzert. Ihr könnt euch Bilder davon auf Instagram ansehen.
---
(advertising with passion)
Sometimes I have the feeling that here in Nizza, "Corona" was simply abolished, it is practically simply not there anymore, at least many people behave this way.
A few days ago, a lady without a mask stood right next to me at the greengrocer's and slammed her vegetables onto the counter. When she wanted to push my vegetables away, i.e. grab them, the fuse blew out and I told her very clearly that she has to respect the distance. She looked at me as if I came from Mars, but the shop assistant immediately took my side and pointed out the lack of distance. Not all shops offer gel anymore, although you can buy it everywhere for small money.
In Italy all this is no problem, most people are extremely disciplined in Italy.
Also in Nizza, things are now a little different.
After the wild party at the beach, the mayor now takes a hard line again: This weekend there will be no entering the stands after 10 pm, which means there will be no unrestrained parties on the beach. Restaurants and bars will from now on be more strictly controlled to ensure that the rules of distance are observed.
Addendum: Not from the first of August, but from Monday, July 20, the wearing of the face mask is obligatory in closed buildings such as supermarkets. On Monday a list will be available describing exactly where the wearing of the mouthguard will be compulsory.
There is also great news. For example, for lovers of classical music: until 18 July, every day from 12:00 noon (when the noon gun has been fired), some musicians will give a small concert in front of the opera in Nice. You can see pictures of it on Instagram.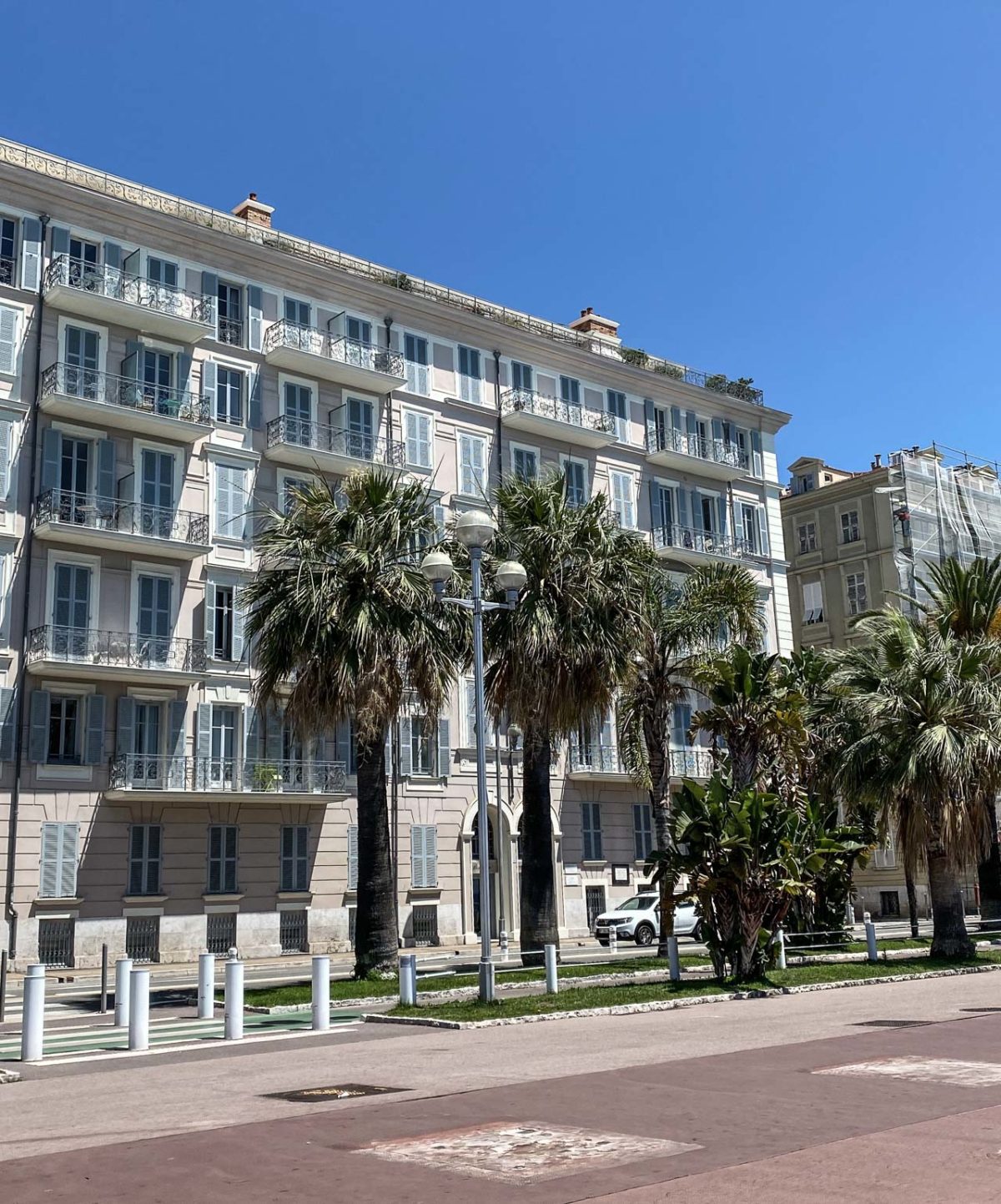 Bisous Tonja