(Werbung aus Leidenschaft)
Die wundersame Heilung meiner Rückenschmerzen über Nacht ist leider ausgeblieben. Ich hatte heute Morgen sogar das Gefühl, dass es schlimmer geworden ist.
Manchmal hilft ja Bewegung und so bin ich heute Vormittag in die Stadt gelaufen, was allerdings auch nicht der Brüller war. Als ich zurück war, habe ich wieder auf meiner Heizdecke vor mich hin geölt (Gott sei Dank ist sie waschbar) und ein bisschen Mimimi gemacht. Aber nur ganz kurz, dann habe ich das Internet wieder zurate gezogen, weil mir ein YouTube Channel eingefallen ist, der solche Themen behandelt.
Fünf Minuten nach meinem Mimimi-Anfall habe ich auf der Matte gestanden und ganz vorsichtig ein paar Übungen gemacht. Und das war die beste Idee des Tages. Die Rückenschmerzen sind nun natürlich nicht weg, aber deutlich besser.
Der YouTube-Channel ist der "Liebscher & Bracht" Channel und ich empfehle ihn hier mal bedingt, da die Ausbildung von "Roland" durchaus auch umstritten ist. In diesem Fall haben mir die Übungen jedenfalls geholfen und ich kenne sie letztendlich vom Sport und Yoga, also würde ich das erst mal nicht als kritisch betrachten. In so einem Fall muss ja immer jeder für sich selbst entscheiden.
Marketing mäßig hat er es auf jeden Fall drauf und schon einen Nr. 1 Bestseller geschrieben…
Wer noch ein paar Tipps für mich und meine Leidensgenossen hat, immer her damit. Am besten direkt unten in die Kommentare.
PS: Und was das Bild betrifft: da hätte ich jetzt Lust drauf. Ich hoffe ich kann bald wieder ein paar Bilder machen.
---
(Advertising with passion)
Unfortunately, the miraculous healing of my back pain overnight did not happen. I even had the feeling this morning that it had gotten worse.
Sometimes exercise helps and so I walked into town this morning, but that was not the best. When I was back I oiled on my electric blanket again (thank God it is washable) and did a little Mimimi. But only for a moment, then I consulted the internet again, because I came up with a YouTube channel that handles such topics.
Five minutes after my Mimimi attack I stood on the mat and did some exercises very carefully. And that was the best idea of the day. The back pain is not gone now of course, but it's much better.
The YouTube channel is the "Liebscher & Bracht" channel and I recommend it here only conditionally, since the education of "Roland" is quite controversial. In this case the exercises helped me anyway and I know them from sports and yoga, so I wouldn't consider it critical at first. In such a case everyone must always decide for himself.
In terms of marketing, he's definitely got what it takes and has already written a No. 1 bestseller…
If you have any tips for me and my fellow sufferers, keep them coming. Preferably directly below in the comments.
PS: And about the picture: I'd like to have it now. I hope I can take some pictures again soon.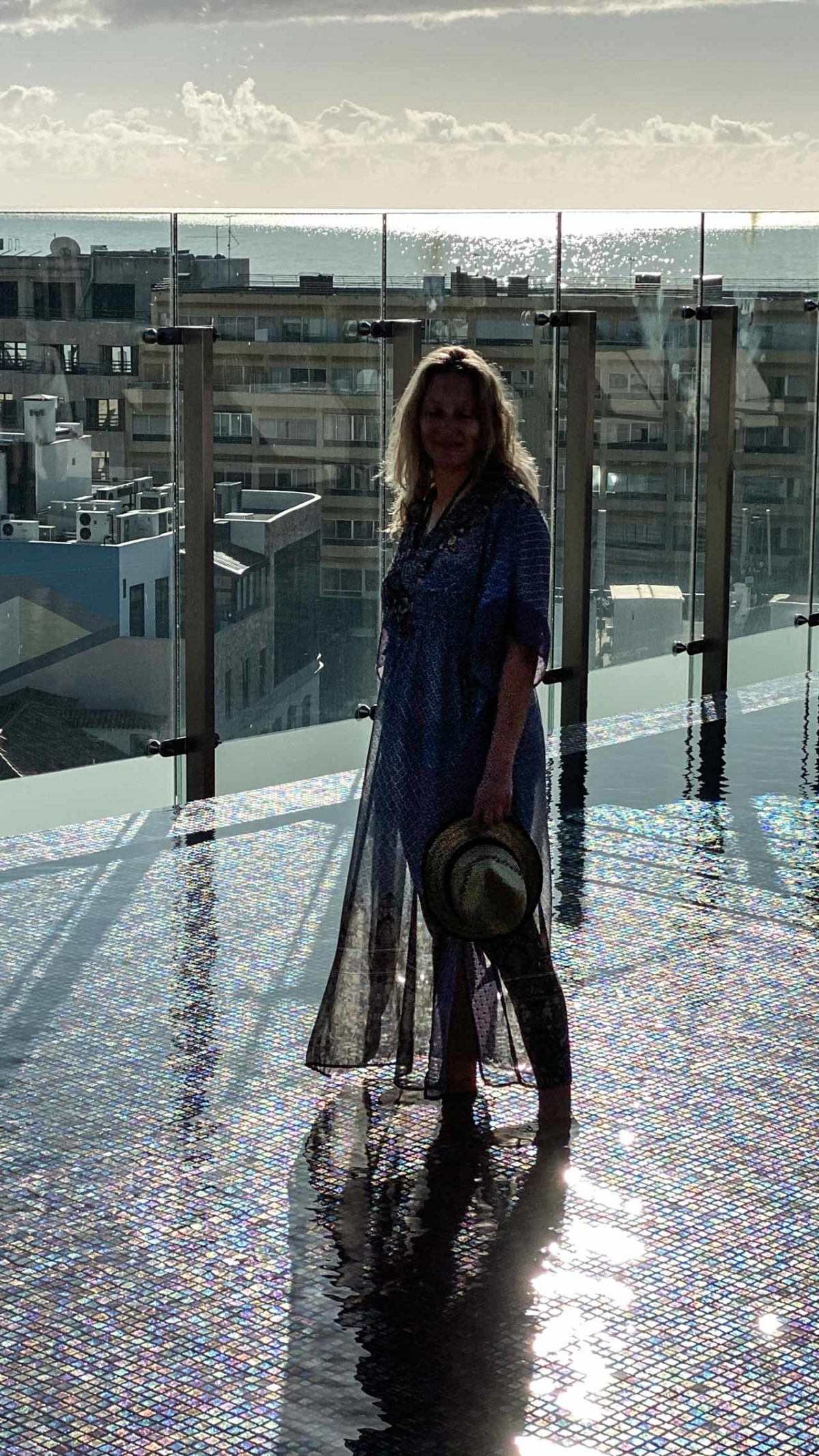 Bisous Tonja