(Werbung aus Leidenschaft & Affiliate Link)
Erinnert ihr euch noch an den Hype mit diesen süßen Metallic Flash Tattoo? Mir sind meine Überbleibsel dieses Hypes letztens wieder in die Hände gefallen und ich dachte, dass man sich durchaus mal wieder so ein süßes Flash-Tattoo aufkleben könnte.
Nun mögen mich die tätowierten Ärmelinhaber belächeln, aber es geht mir schließlich nicht darum, tätowiert zu sein. Mir gefällt einfach das Geglitzer.
So ein Metallic-Tattoo ist wie Schmuck, man kann es einfach ablegen, wechseln und passend zum Kleidchen tragen. Außerdem kann man es mit seinem Schmuck kombinieren. Und ihr müsst zugeben, dass dieses Glitzerzeugs auf gebräunter Haut mehr als nur nett aussieht.
Als wir gestern an einem Beachclub zum Dinner waren, haben mehrere Mädels mein glitzerndes "Abziehbildchen" bewundert und liebevoll gestreichelt. Ich würde mal sagen, noch immer absolut salonfähig.
---
(advertising with passion & affiliate link)
Do you remember the hype with these cute metallic flash tattoos? My remnants of this hype fell into my hands again the other day and I thought that you could stick on such a cute flash tattoo again.
Now the tattooed sleeve owners may smile at me, but I'm not about being tattooed after all. I just like the glitter.
Such a metallic tattoo is like jewelry, you can easily take it off, change it and wear it to match your dress. Plus, you can match it with your jewelry. And you have to admit that this glitter stuff looks more than nice on tanned skin.
When we were at a beach club for dinner yesterday, several girls admired and lovingly caressed my glittery "decal". I would say still absolutely presentable.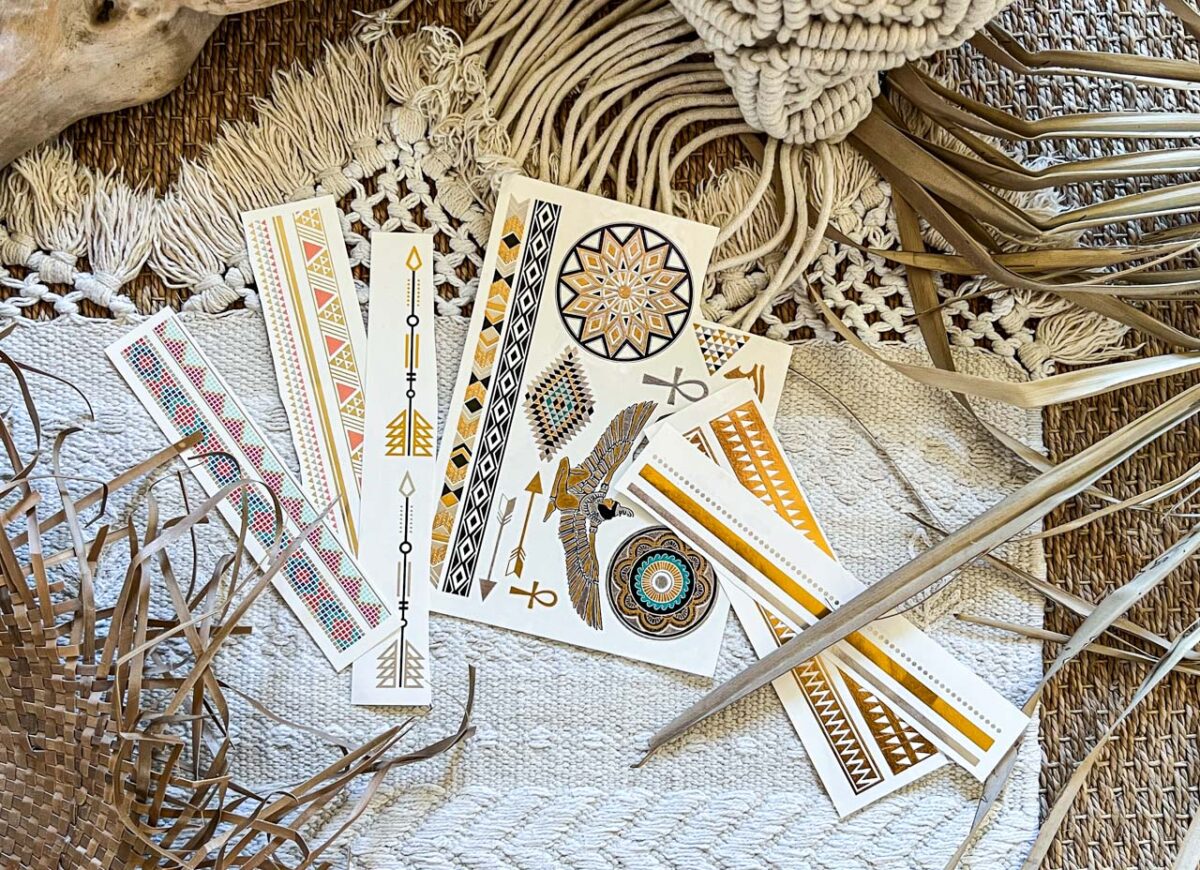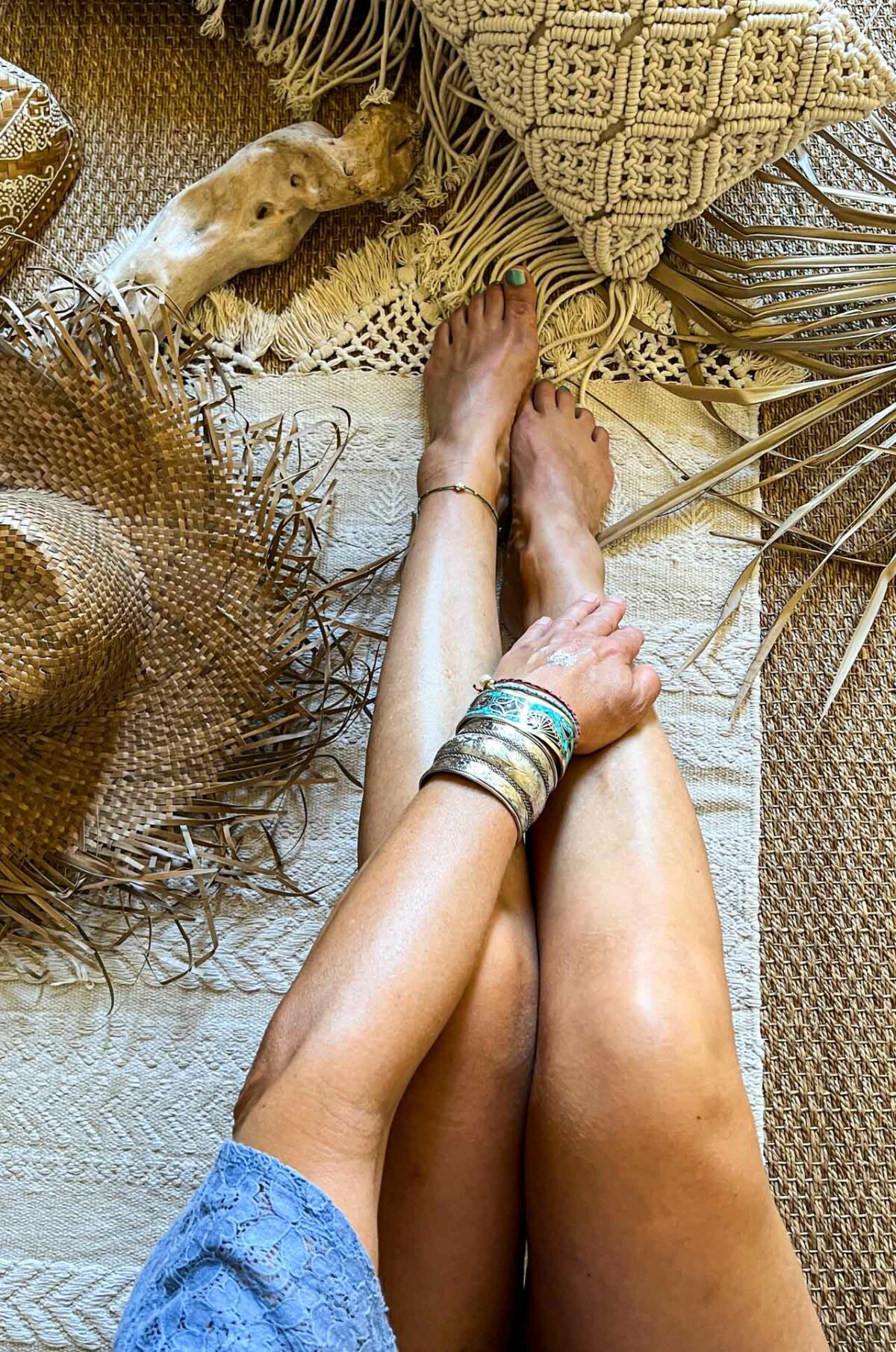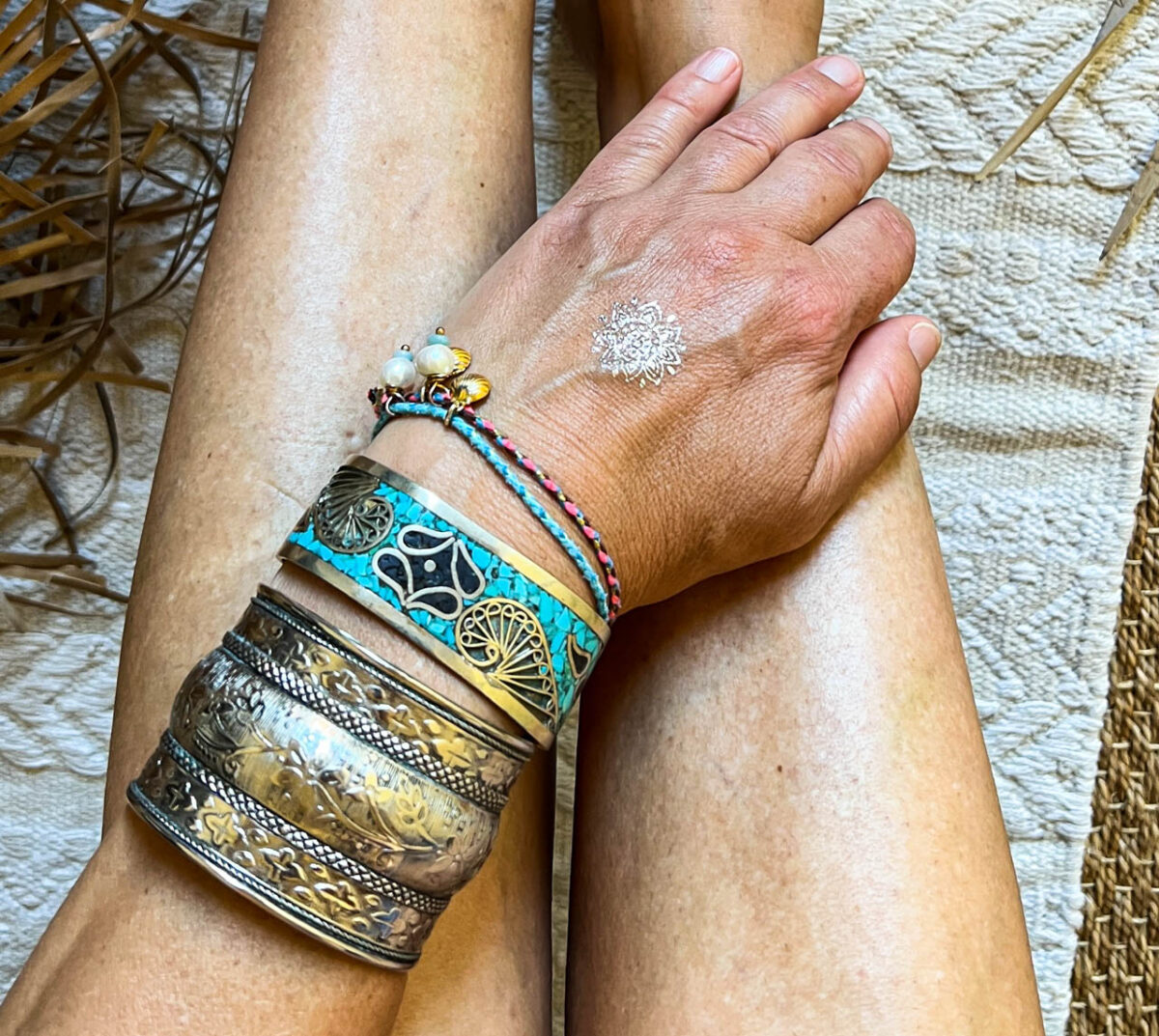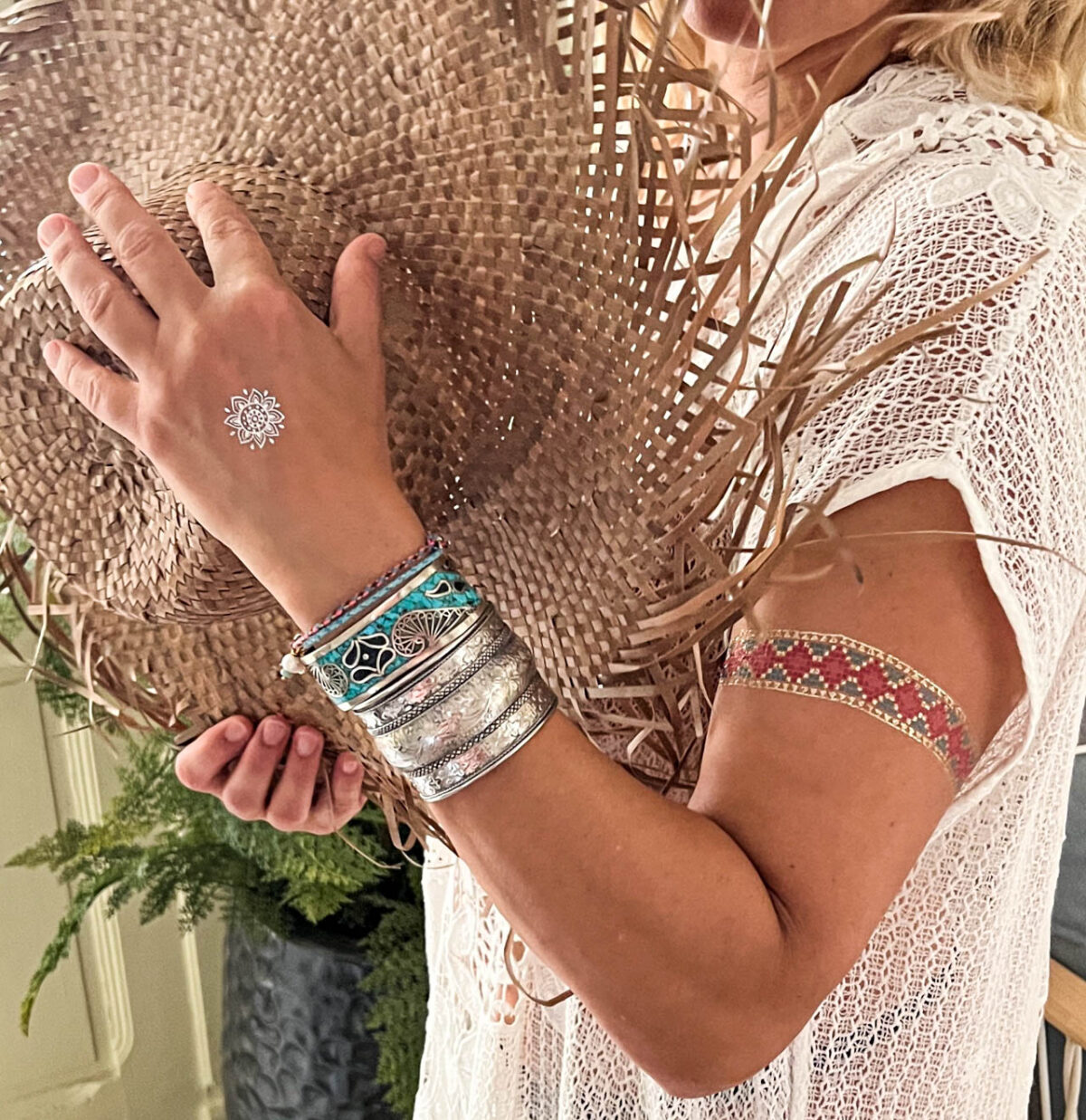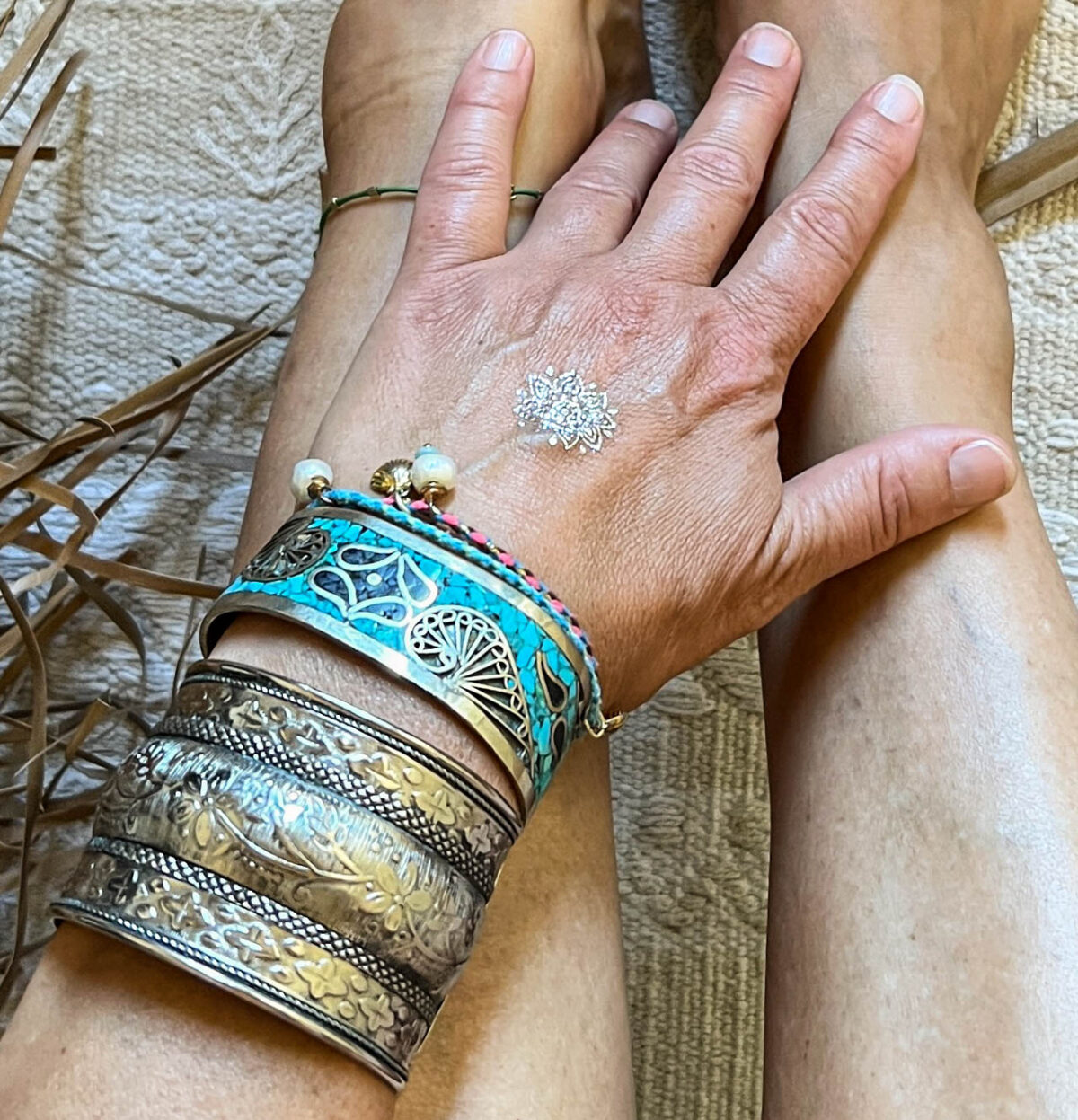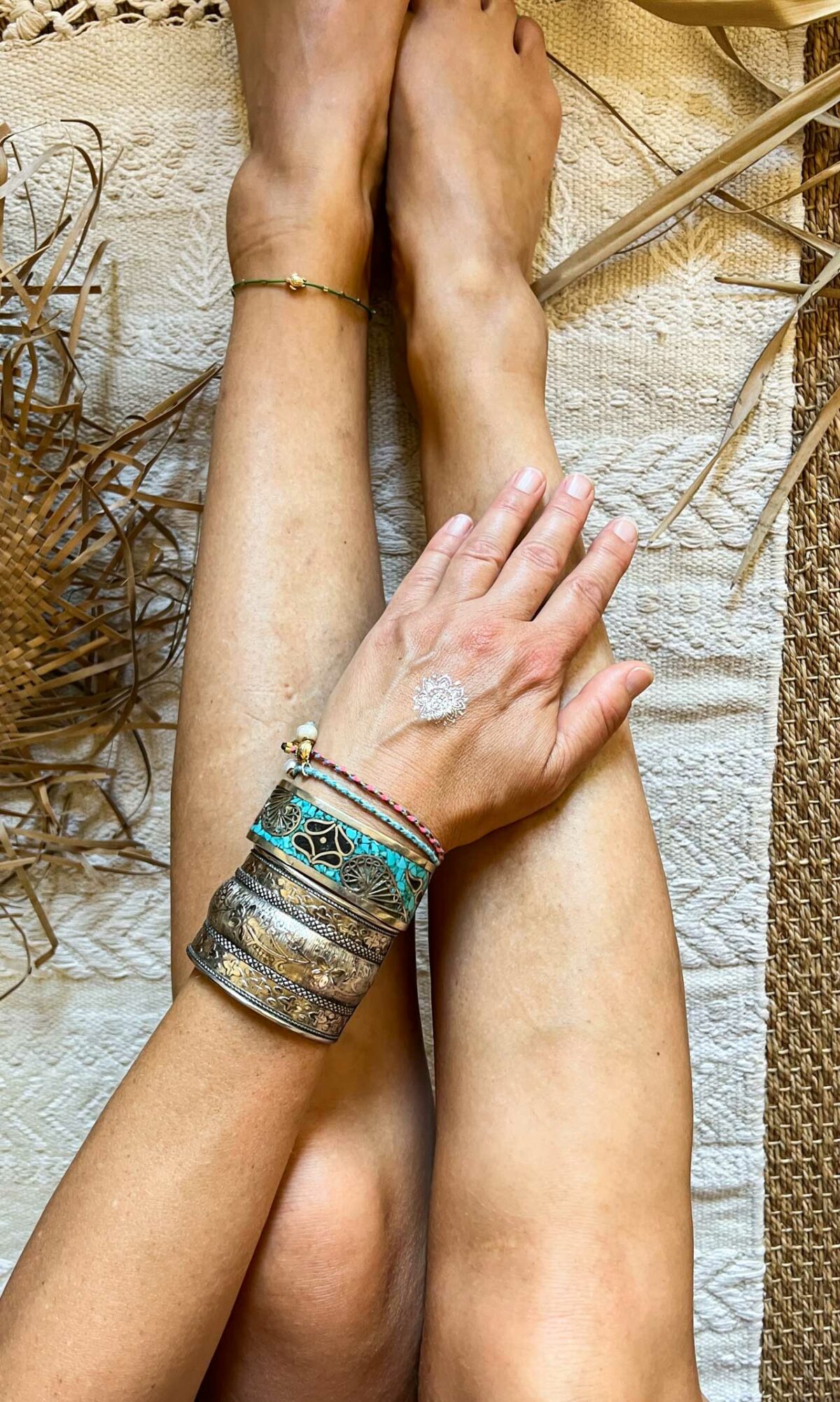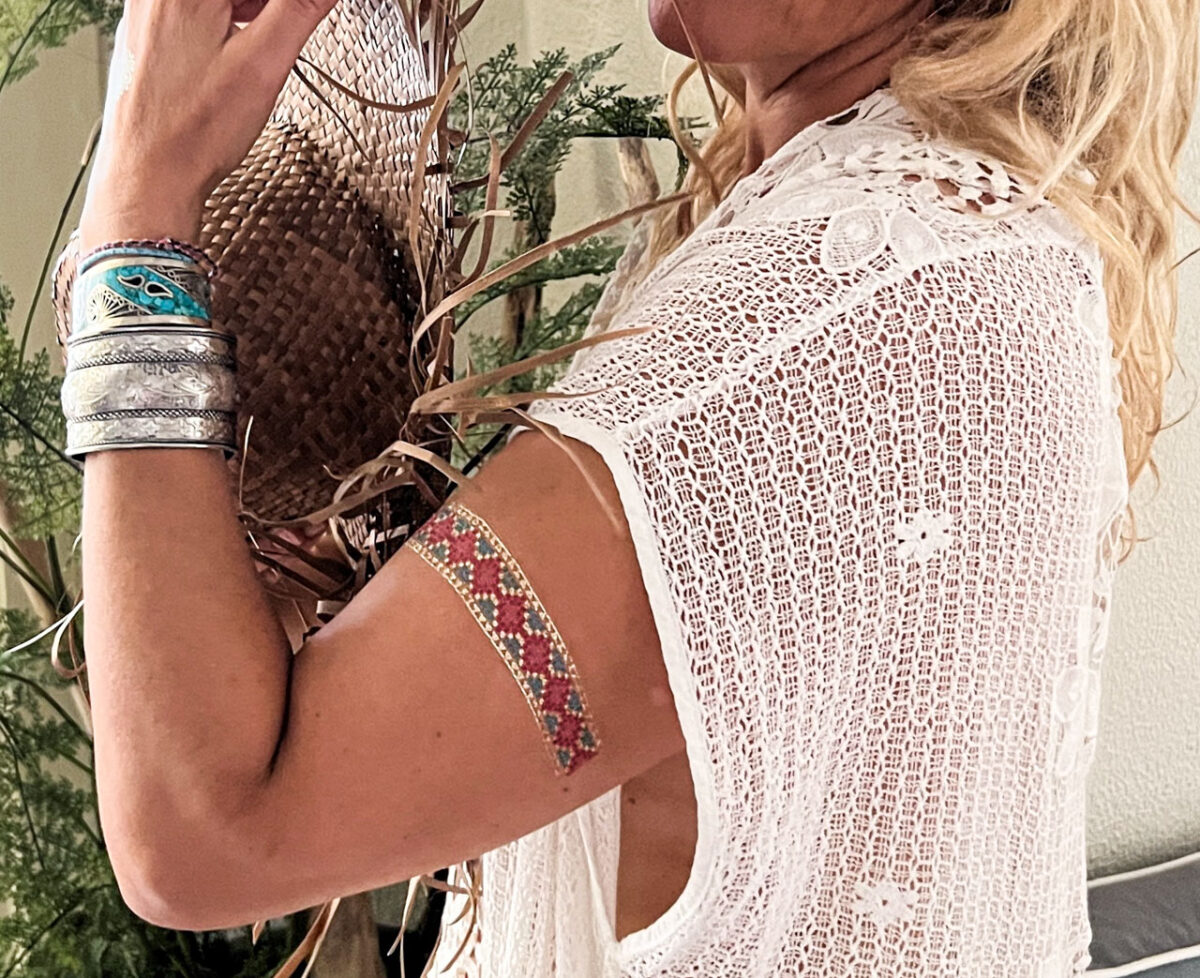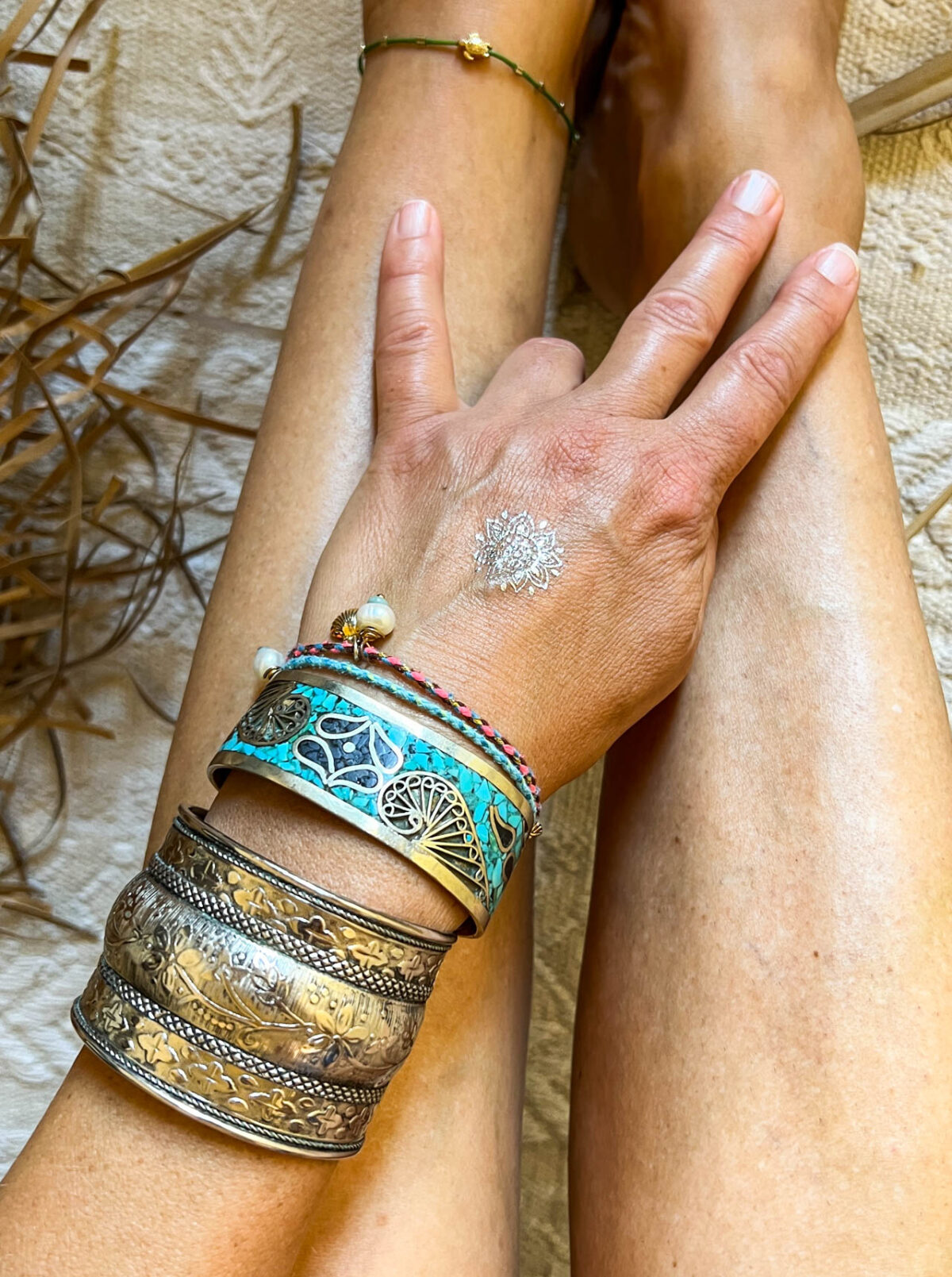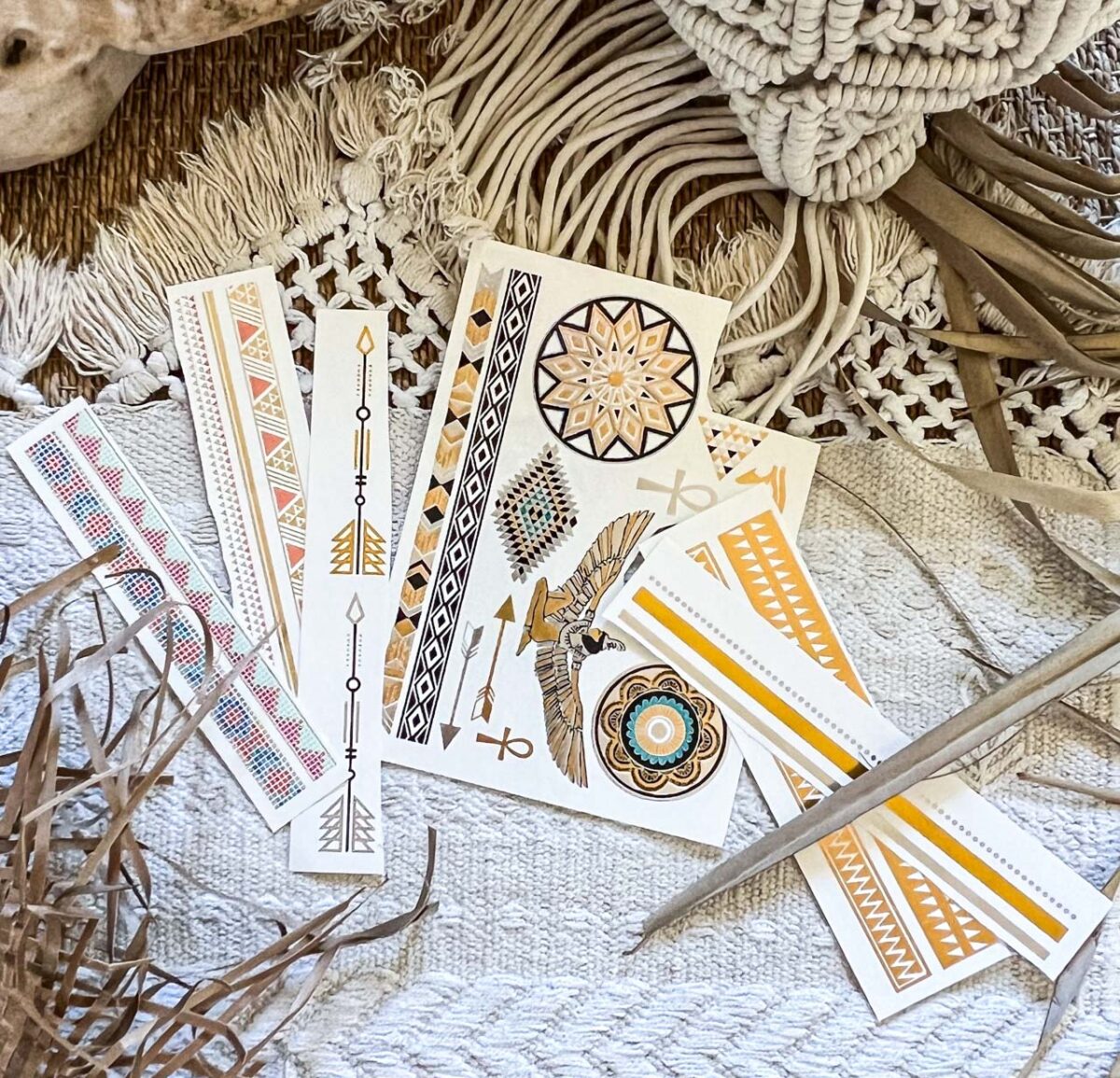 Bisous Tonja
Werbung
Metallic Flash Tattoos via Amazon (Affiliate Link)
Metallic Flash Tattoos via Amazon (Affiliate Link)
Armbänder & Fußkette by Alexfeinwerk (15% mit Code Zeitgeist15)