(Werbung aus Leidenschaft)
Wusstet ihr, dass man als alt gilt, wenn man sich auf einer Party über seinen Thermomix unterhält? Tja, willkommen im Club.😈
Und glaubt mir es ist sicher nicht besser, wenn man auf seinem Blog über Putzmittel philosophiert. Na, ich habe Glück, die Zeit hat für mich gearbeitet: Alt bin ich ganz von selbst geworden. Ich darf also ganz entspannt darüber schreiben. Tatsächlich habe ich auch schon früher übers Putzen auf dem Blog geschrieben. Mein Lieblingspost zu diesem Thema ist der, in dem ich die Wahrheit über Putzpartys lüfte.😂🙈 Den Post über die ganze Wahrheit zu den Putzpartys könnt ihr übrigens hier nachlesen.
Nun muss ich es unbedingt wieder tun. Ich schreibe also erneut übers Putzen. Alles begann in dem tollen Ferienhaus, das wir in Capbreton gemietet hatten.
In dem Haus in Capbreton hatte ich ein Fläschchen entdeckt, aus dem ich gerne mal ein Schlückchen genommen hätte oder mit dessen Inhalt ich unter der Dusche geplanscht hätte. Ich sage nur Rhubarb, ein ganz zarter Rhabarber-Duft. Dummerweise stand das schicke Glasfläschchen aber in der Küche bei den Putzmitteln und es war ganz eindeutig, dass nur Geschirr damit planschen durfte. 😩 Wenig später habe ich noch ein weiteres Fläschchen im Badezimmer entdeckt: Rosemary, Lemon and Juniper Berry Aroma. Damit durfte ich aber auch nicht duschen, nein, die Fliesen, das Waschbecken und der Rest vom Badezimmer waren diejenigen, die damit verwöhnt werden sollten. Menno. Ich hatte mal ganz kurz in Erwähnung gezogen, nur noch von Hand zu spülen oder gar einen gründlichen Frühlingsputz in dem Haus durchzuführen. Das Haus war allerdings blitzblank, ich war wohl nicht die Erste mit dieser Idee.
Colt&Willow stand auf den Flaschen und bei meiner Recherche hatte ich ganz schnell raus, dass es sich um umweltfreundliche Putzmittel handelt. Colt and Willow ist ein kleines Familienunternehmen, dass diese umweltfreundlichen und pflanzen basierten Reinigungsmittel herstellt. Die Reinigungsmittel sind biologisch abbaubar und duften einfach himmlisch. Ich hatte ja schon das Vergnügen in dem Haus mal einen Kochtopf damit zu shampoonieren und auch das Waschbecken hatte ich zwischendurch mal liebevoll damit zum Glänzen gebracht. 🤭
Ich wusste also dieses Mal schon, dass die Colt and Willow Produkte gut sind und bin kein großes Risiko eingegangen, als wir ein Starter-Set bestellt hatten. Die Reinigungsmittel riechen so gut, wie ich sie in Erinnerung hatte. Ich würde behaupten, das sind die besten Reinigungsmittel, die ich je hatte.
Ich feier die Tage mit Sandra @fontainedecerier Geburtstag nach. Ich glaube, ich veranstalte ne Putzparty. 🤣🍾🥂🍹
---
(advertising with passion)
Did you know that if you talk about your Thermomix at a party, you're considered old? Well, welcome to the club.😈
And believe me, it's certainly no better if you philosophize about cleaning products on your blog. Well, I'm lucky, time has worked for me: I got old all by myself. So I'm allowed to write about it in a relaxed way. In fact, I've written about cleaning on the blog before, too. My favorite post on the subject is the one where I air the truth about cleaning parties.😂🙈 By the way, you can read the post about the whole truth about cleaning parties here.
Now I really need to do it again. It all started in the amazing vacation home we rented in Capbreton.
In the house in Capbreton I had discovered a bottle from which I would have liked to take a sip or with whose contents I would have liked to splash in the shower. I only say Rhubarb, a very delicate rhubarb scent. Unfortunately, the fancy glass bottle was in the kitchen with the cleaning products and it was quite clear that only dishes were allowed to splash with it. 😩 A little later I discovered another bottle in the bathroom: Rosemary, Lemon and Juniper Berry Aroma. But I wasn't allowed to shower with it either, no, the tiles, the sink and the rest of the bathroom were the ones to be pampered with it. Menno. I had once very briefly considered only washing dishes by hand or even doing a thorough spring cleaning in the house. The house was spotless though, I guess I wasn't the first with that idea.
Colt&Willow was written on the bottles and during my research I quickly found out that these are environmentally friendly cleaning products. Colt and Willow is a small family business that makes these eco-friendly and plant-based cleaning products. The cleaning products are biodegradable and smell simply heavenly. I already had the pleasure in the house times to shampoo a saucepan with it and also the sink I had in between times lovingly brought to shine with it. 🤭
So this time I already knew that the Colt and Willow products were good and didn't take a big risk when we ordered a starter set. The cleaners smell as good as I remembered. I would argue they are the best cleaners I have ever had.
I'm celebrating after birthday with Sandra @fontainedecerier the days, I think I'll arrange a cleaning party.🤣🍾🥂🍹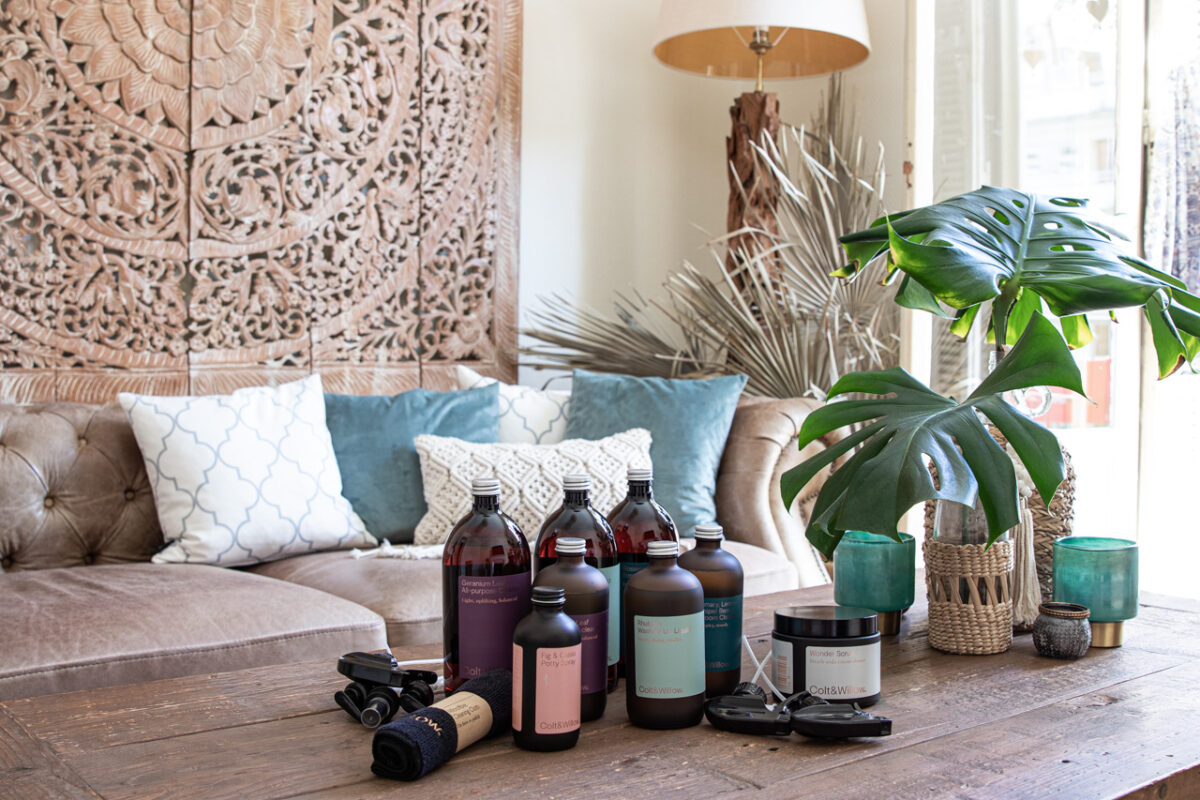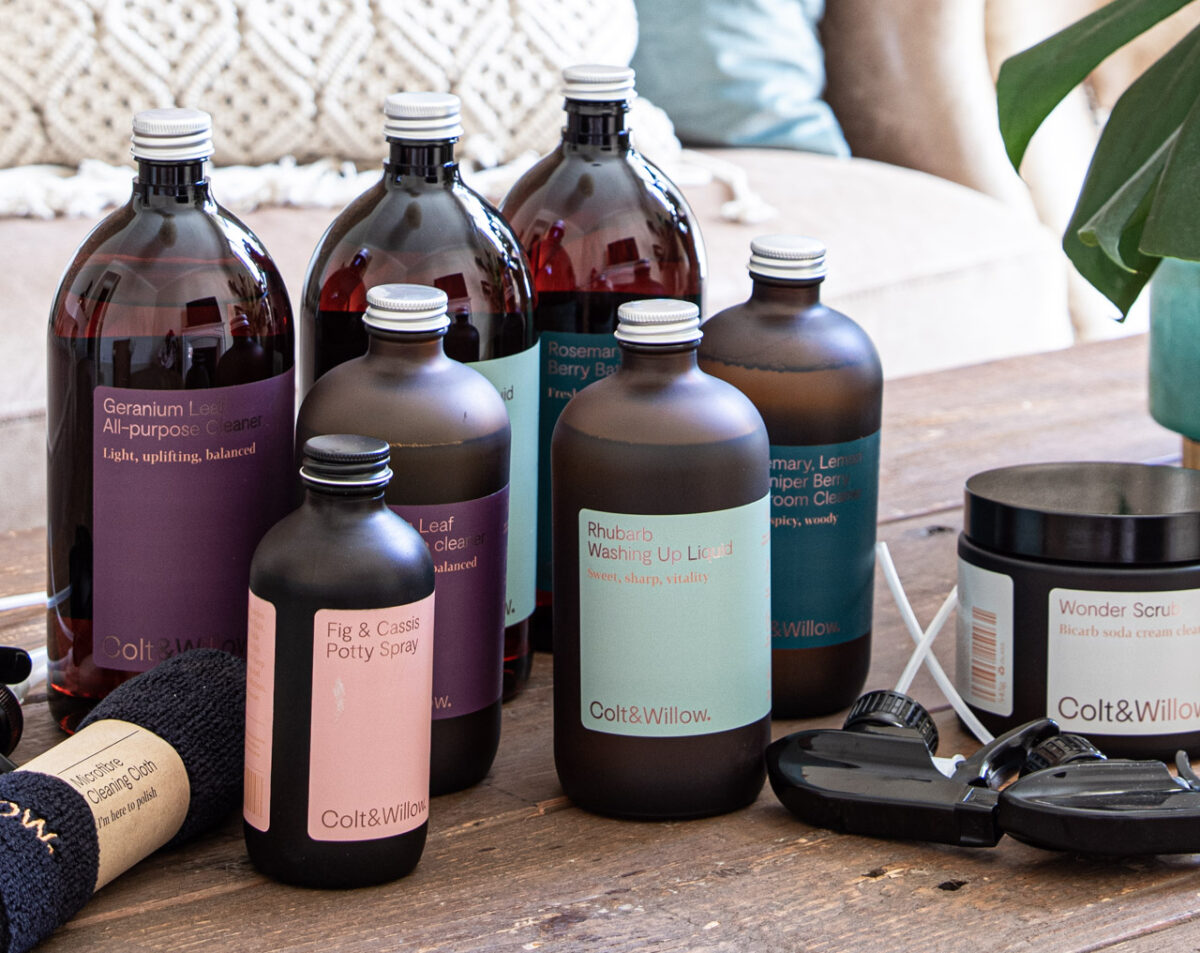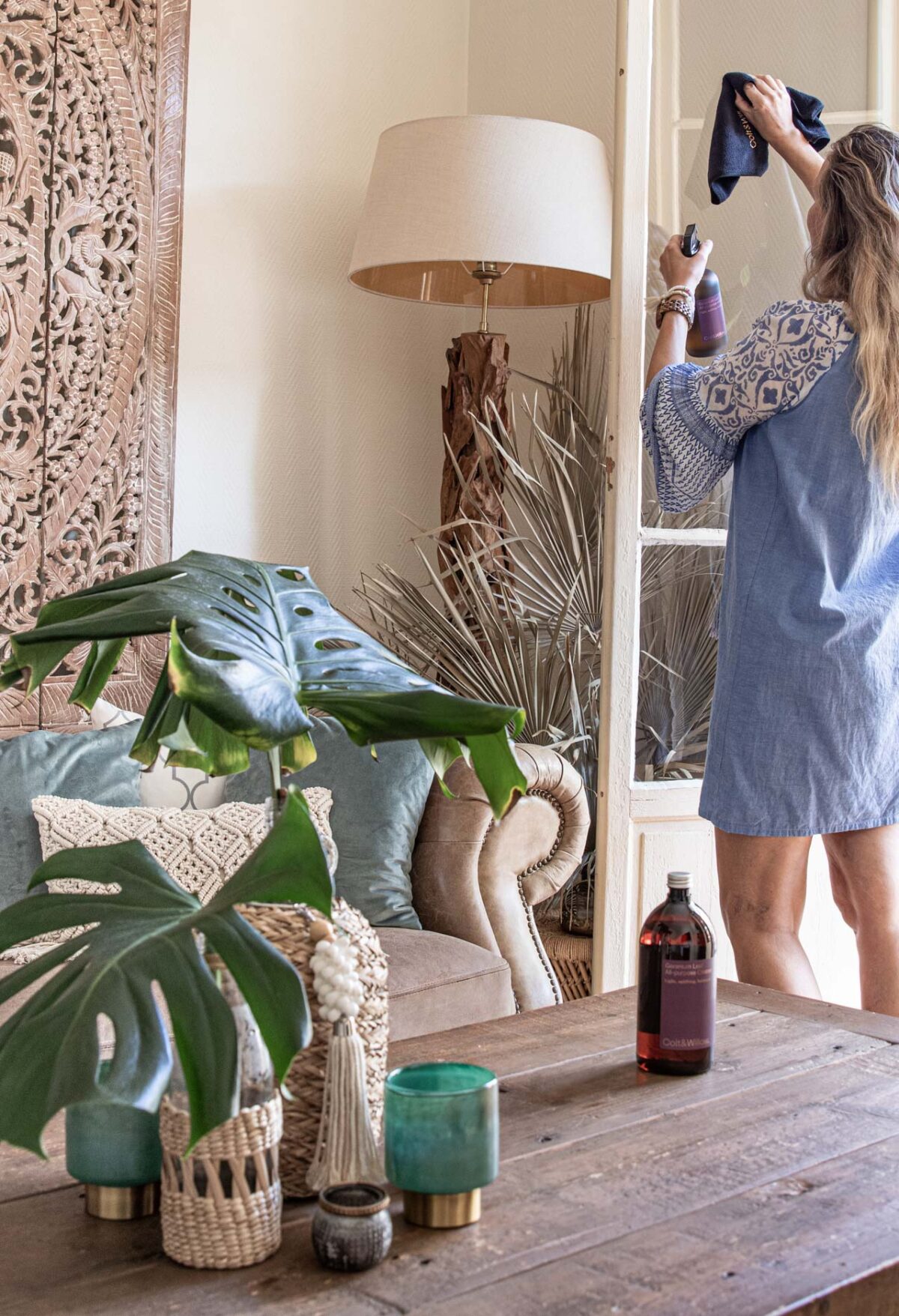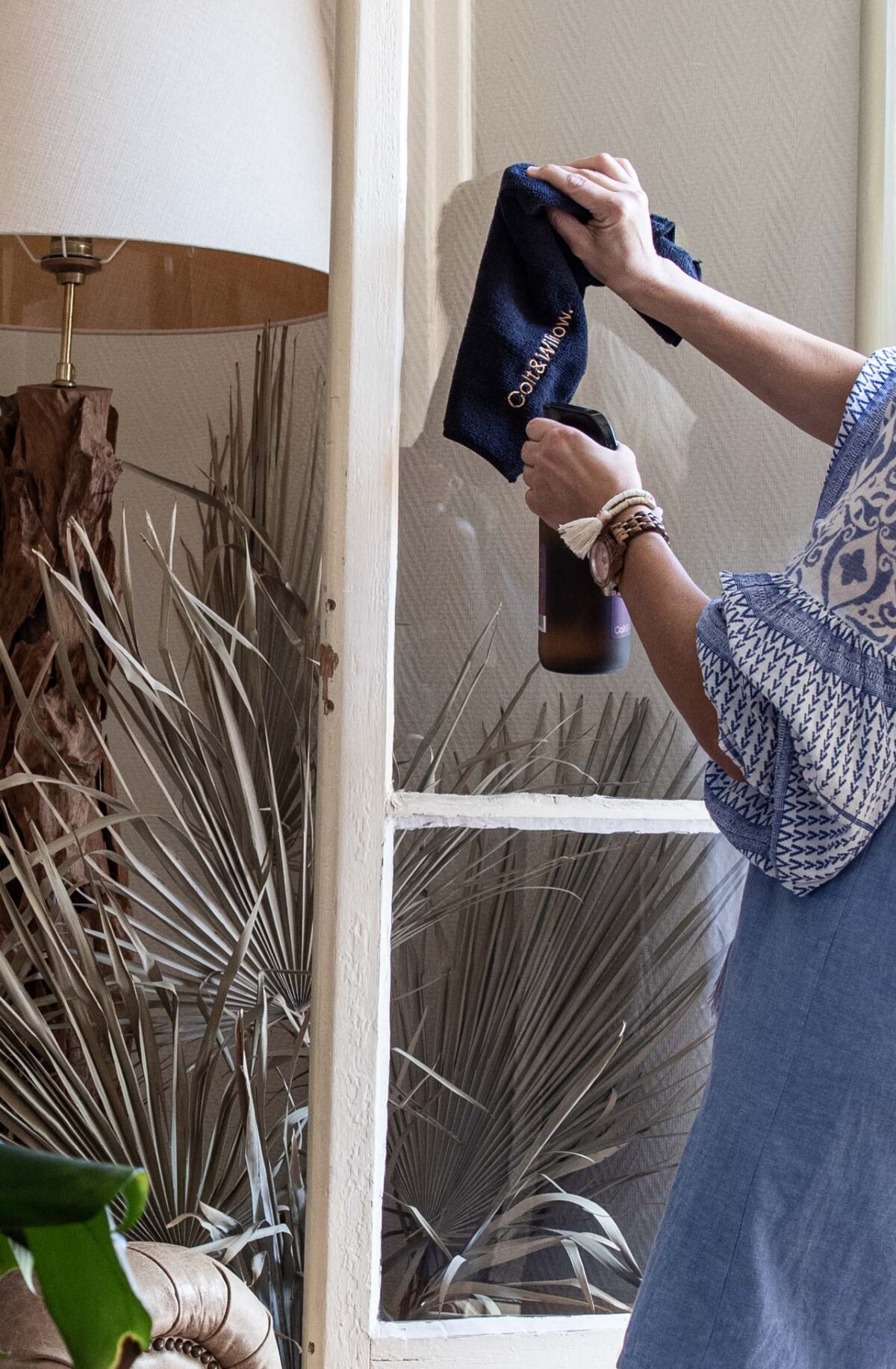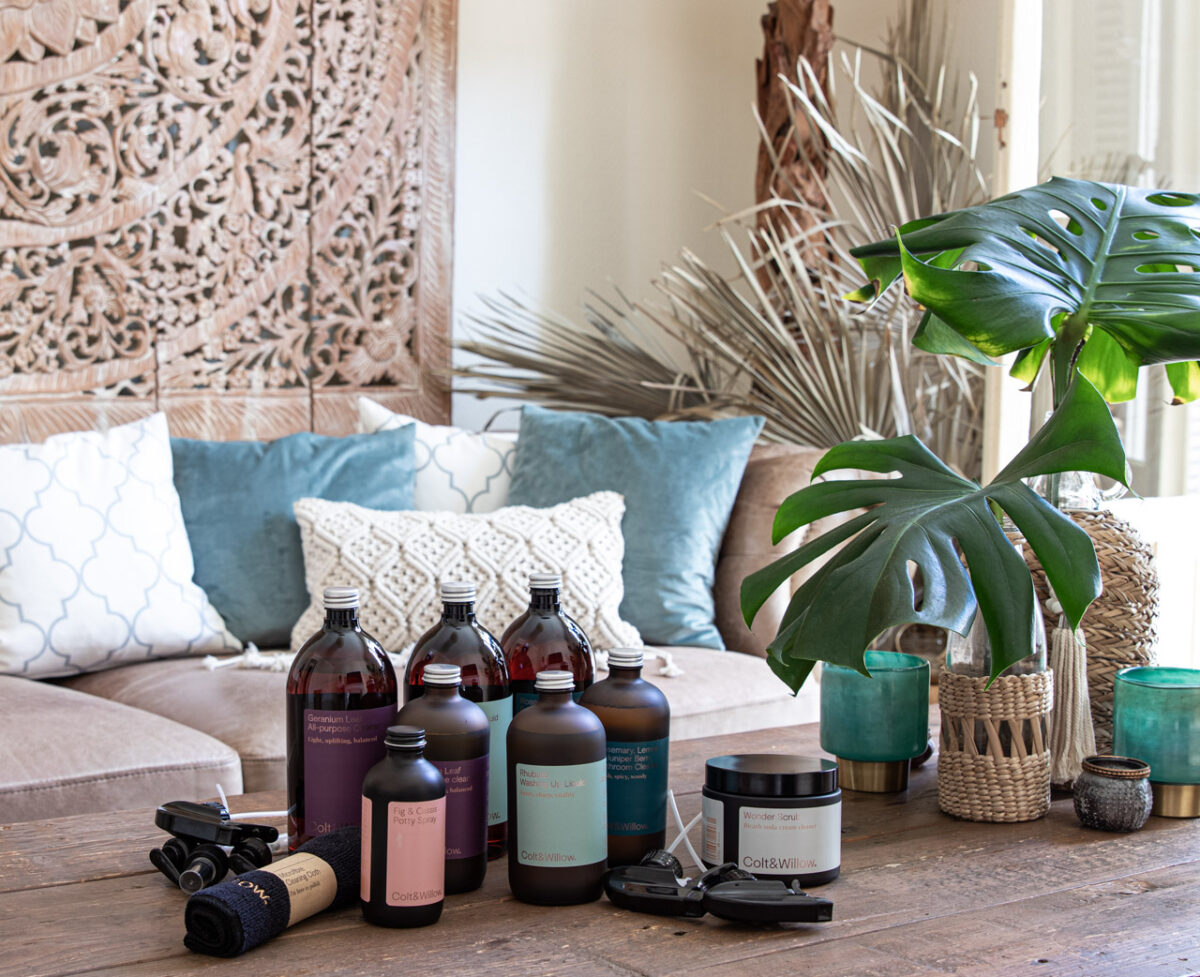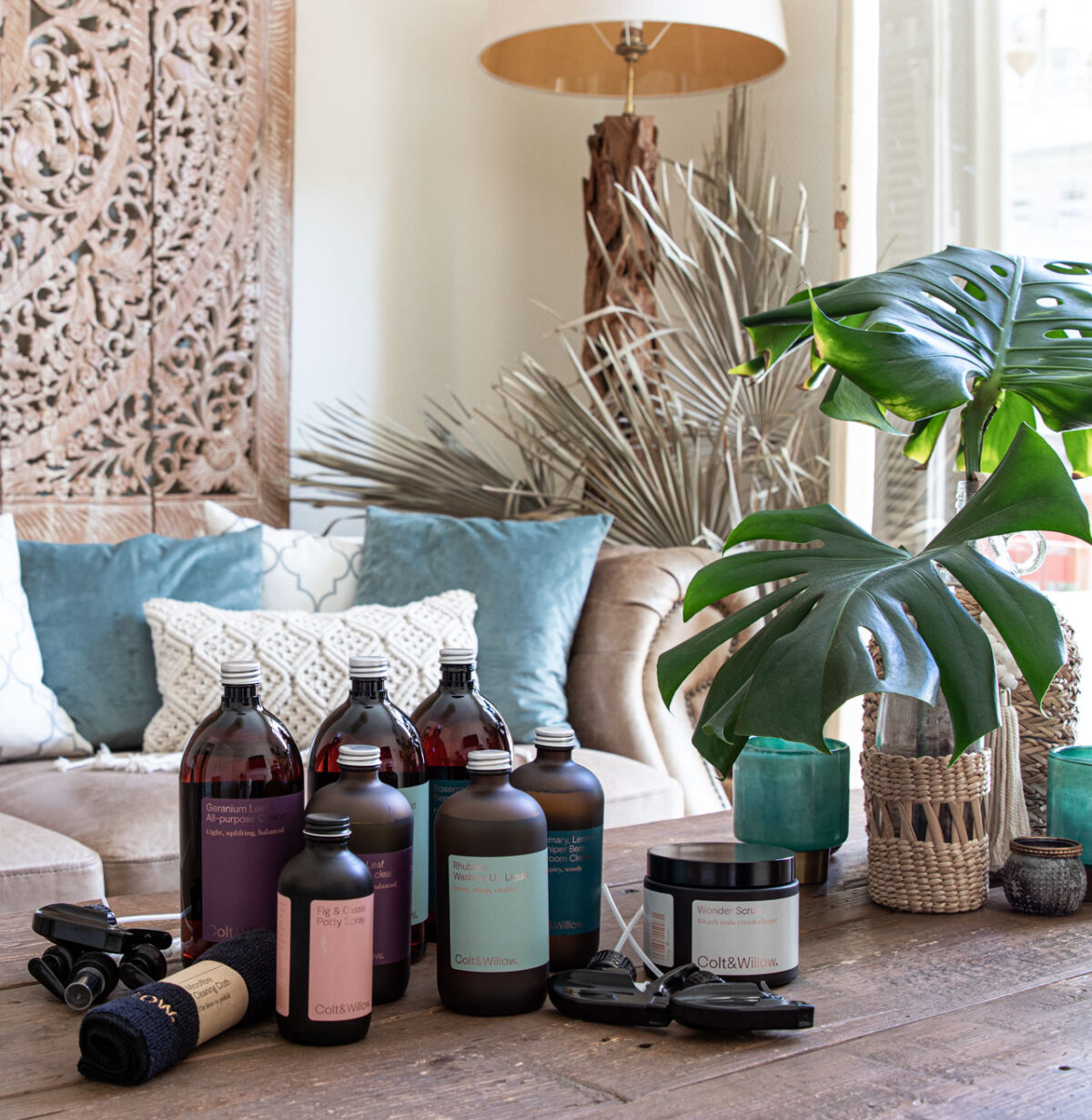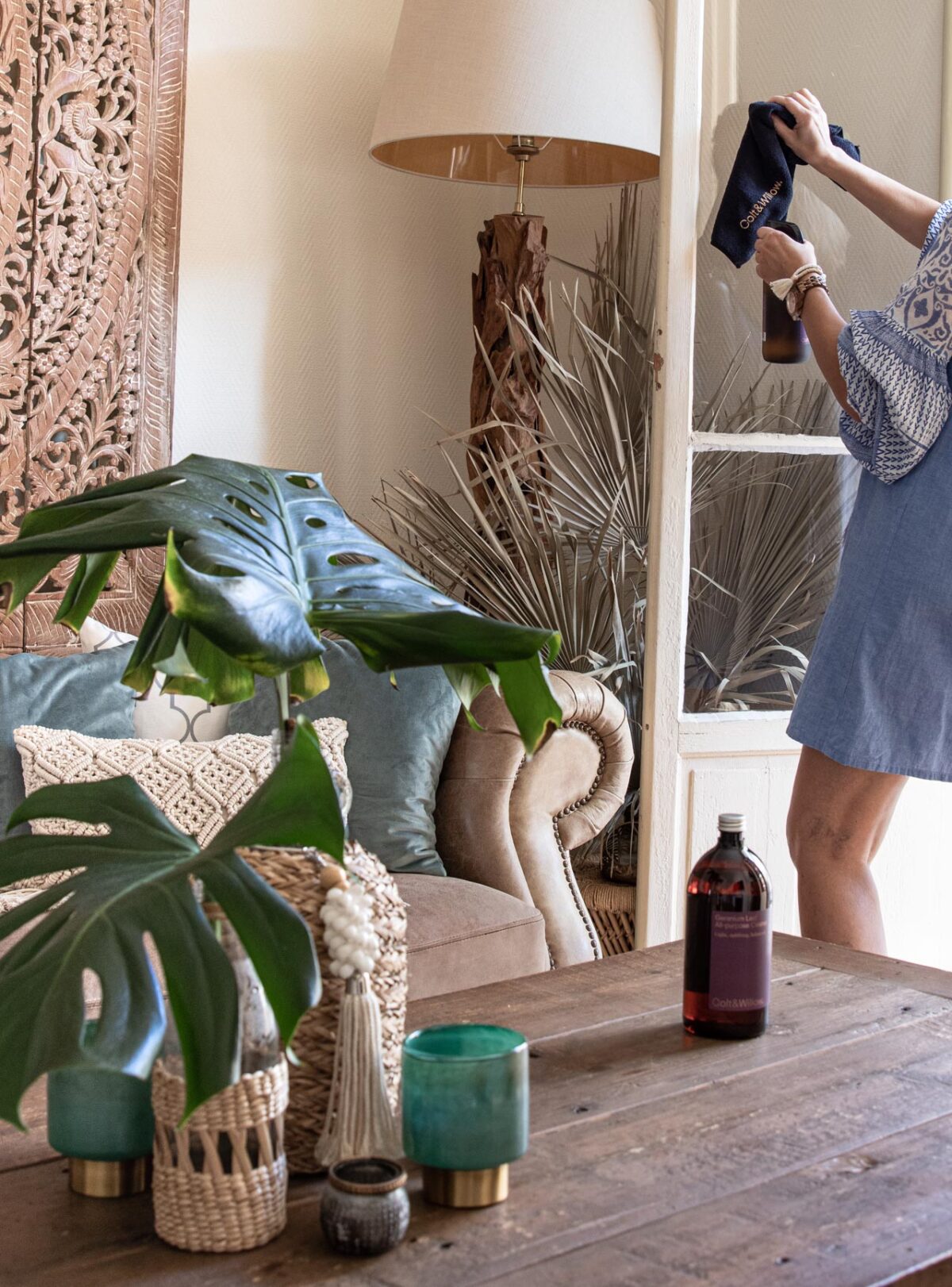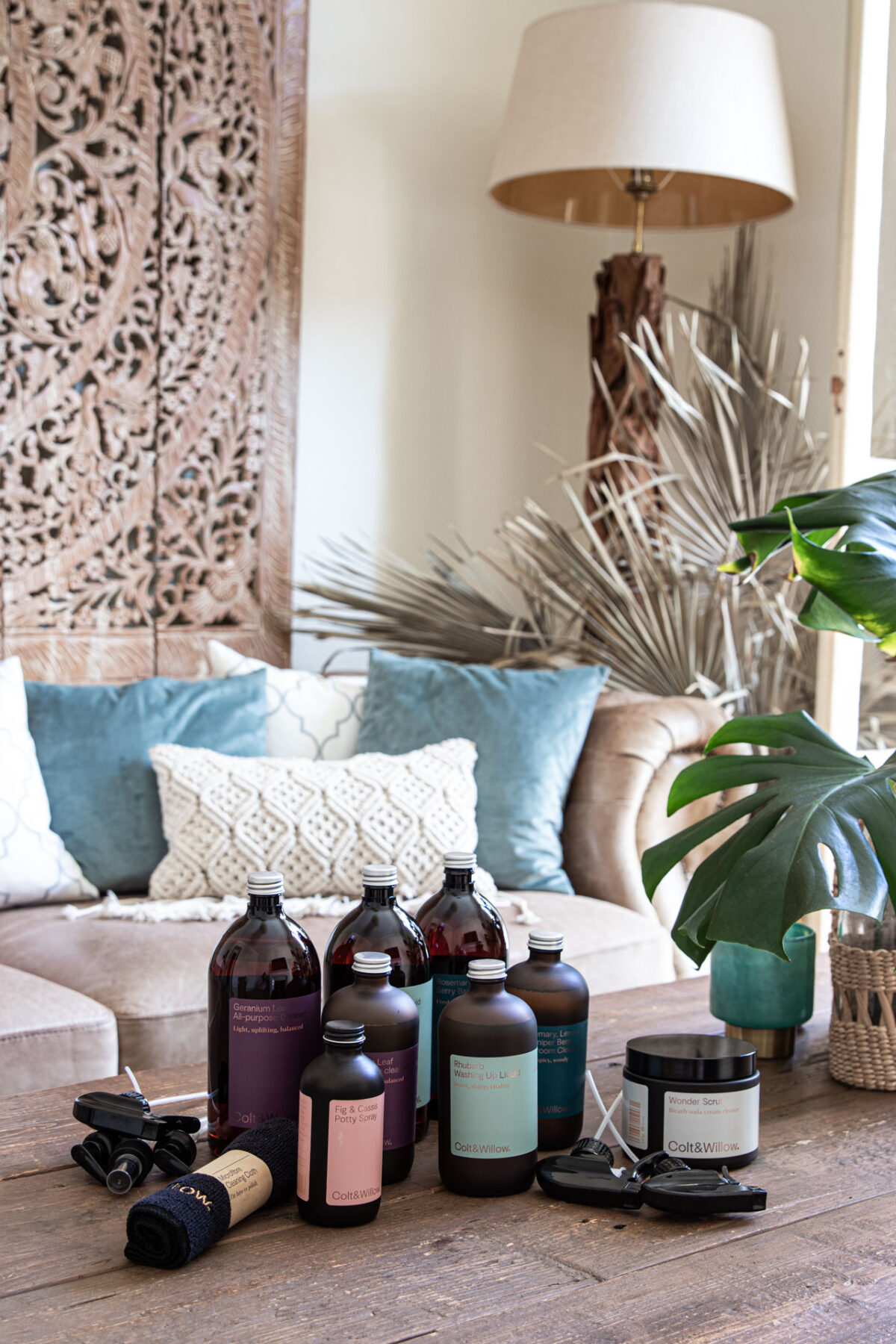 Bisous Tonja
Werbung
Colt and Willow