(Werbung & affiliate Links)
In Deutschland ist es zwar mittlerweile auch oft ziemlich heiß, aber vermutlich ist diese Schlafplatz-Version weiterhin den Menschen in den südlichen Ländern vorbehalten. Für mich kommt so ein Traum-Outdoorbett allerdings nirgendwo infrage, weil ich mich zusätzlich in Moskitonetze hüllen müsste und so ganz traue ich den Dingern von Netzen nicht über den Weg, auch wenn mein Stichheiler mich vor dem Schlimmsten bewahrt. (Mehr über meinen heiligen "Brutzler" Stichheiler erfahrt ihr in diesem Post.)
Für alle Deko-Fans ist dieses Traum-Outdoorbett, das im Übrigen in der Provence bei meiner Freundin Sandra (Fontaine de Cérier) steht, vielleicht trotzdem eine Inspiration, denn es sieht bestimmt auch drinnen schön aus. Die Leinenbettwäsche von Dekoria ist es etwas grober und fester als die Bettwäsche, die ich vor Kurzem in einem anderen Post vorgestellt habe, aber auch sehr schön. Sandra gefällt sie für die Provence sogar besser.
Und die pinken Samtkissen liebe ich ja ohnehin heiß und innig. Sie sehen einfach überall toll aus und obwohl es Rosatöne sind, sieht die Deko nicht aus, als hätte Barbie zum Dekorieren vorbeigeschaut 🙈😂. Ganz wichtig, wenns um Rosa geht!
---
(advertising & affiliate links)
In Germany it is meanwhile also often really hot, but this sleeping place version is probably still reserved for people in southern countries. For me, however, such a dream outdoor bed is nowhere in question, because I would have to additionally wrap myself in mosquito nets and so quite I do not trust the things of nets over the way, even if my stab healer saves me from the worst. (Learn more about my holy "Brutzler" stab healer in this post).
For all you decor fans, this dream outdoor bed, which incidentally is in Provence at my friend Sandra's house (Fontaine de Cérier), may still be an inspiration, because it certainly looks beautiful indoors. The linen bedding from Dekoria is a bit coarser and firmer than the bedding I recently presented in another post, but also very nice. Sandra even likes it better for Provence.
And the pink velvet pillows I love hot and hearty anyway. They just look great everywhere and even though they are shades of pink, the decor doesn't look like Barbie stopped by to decorate 😂🙈. Very important when it comes to pink!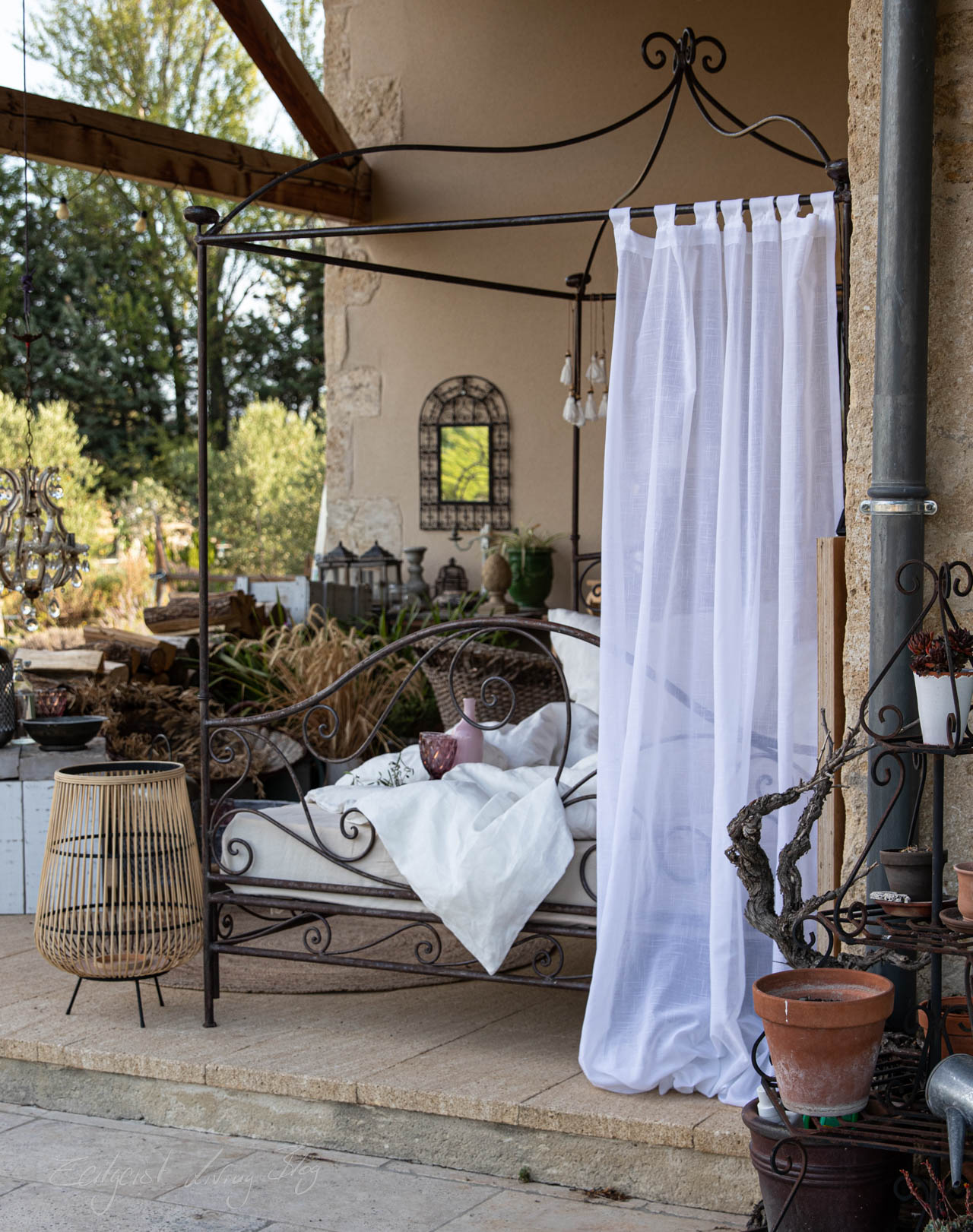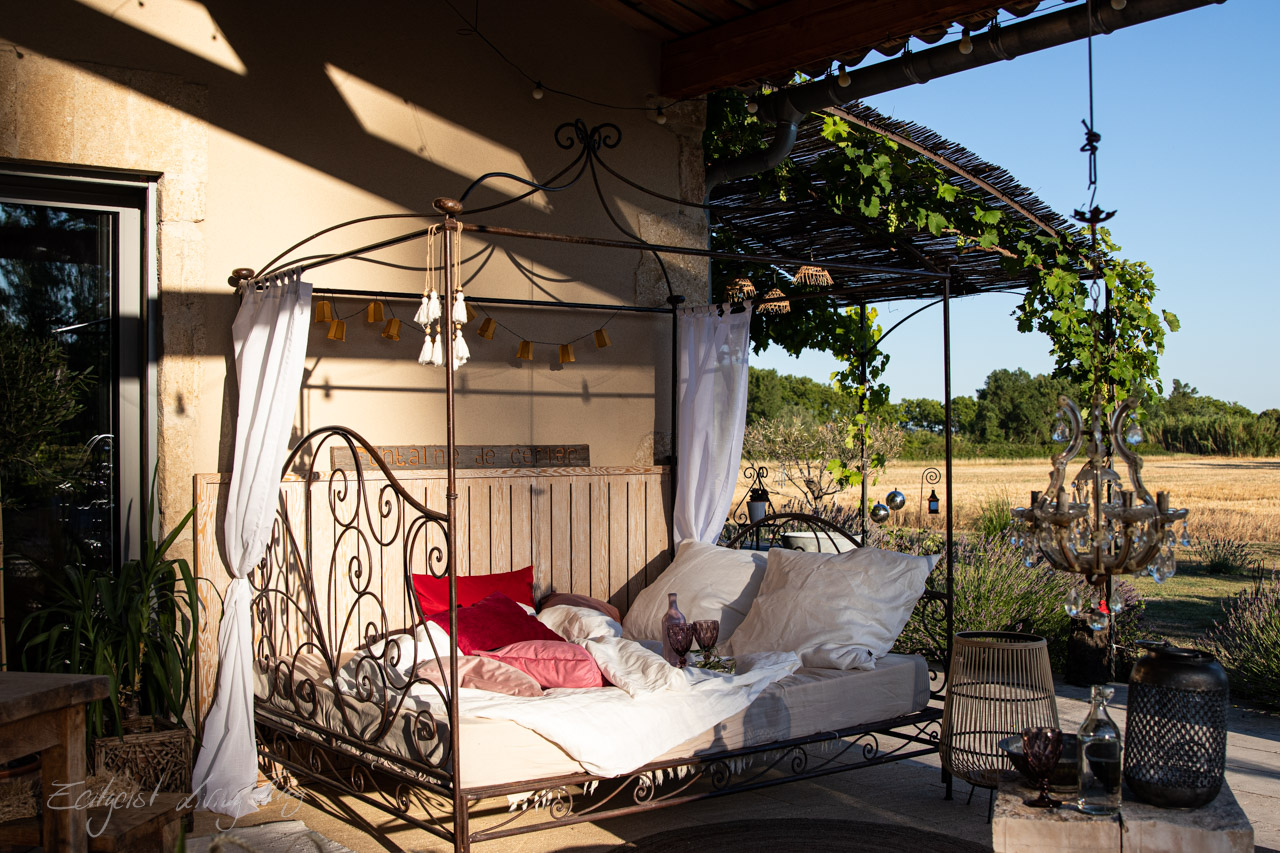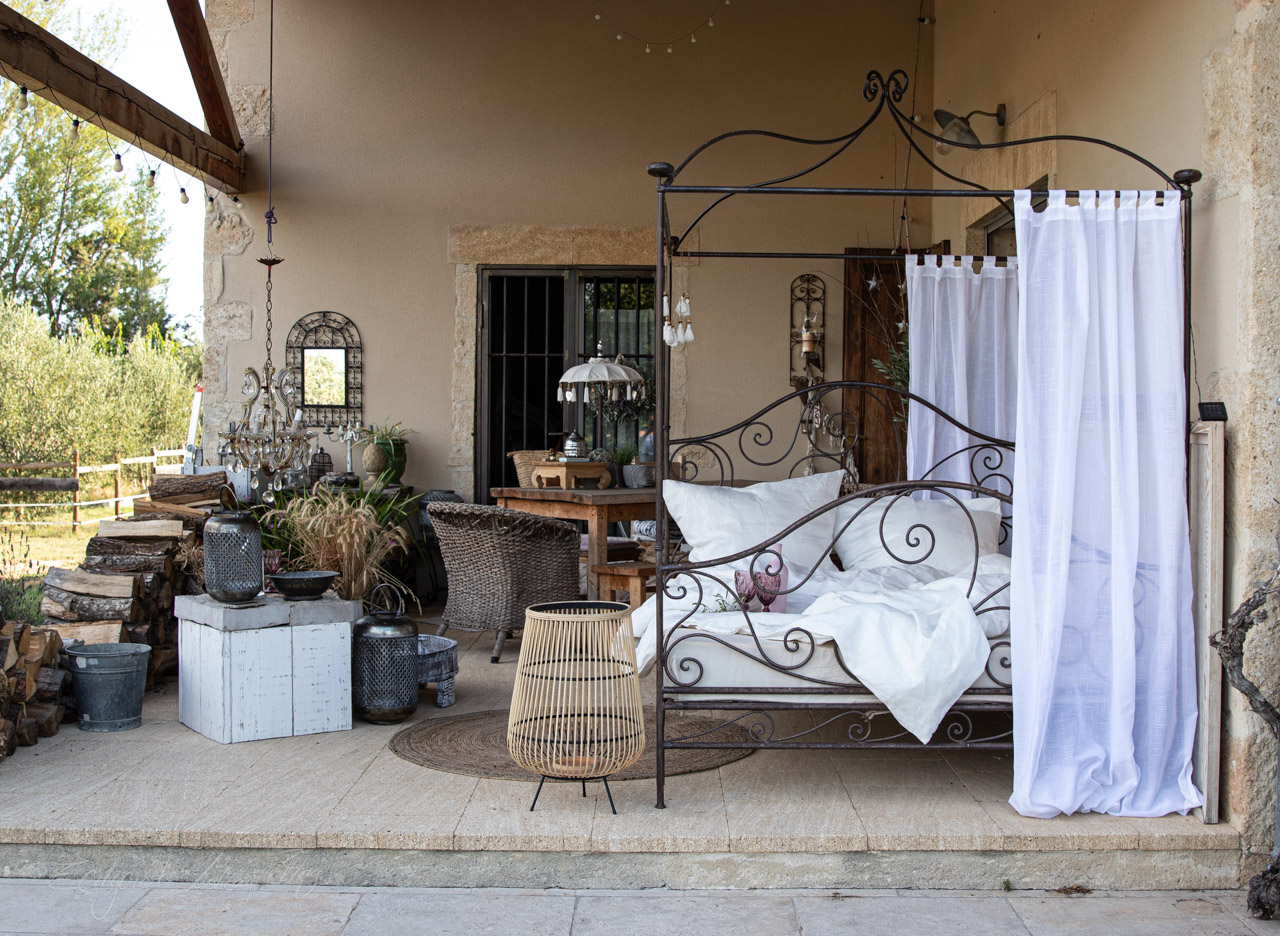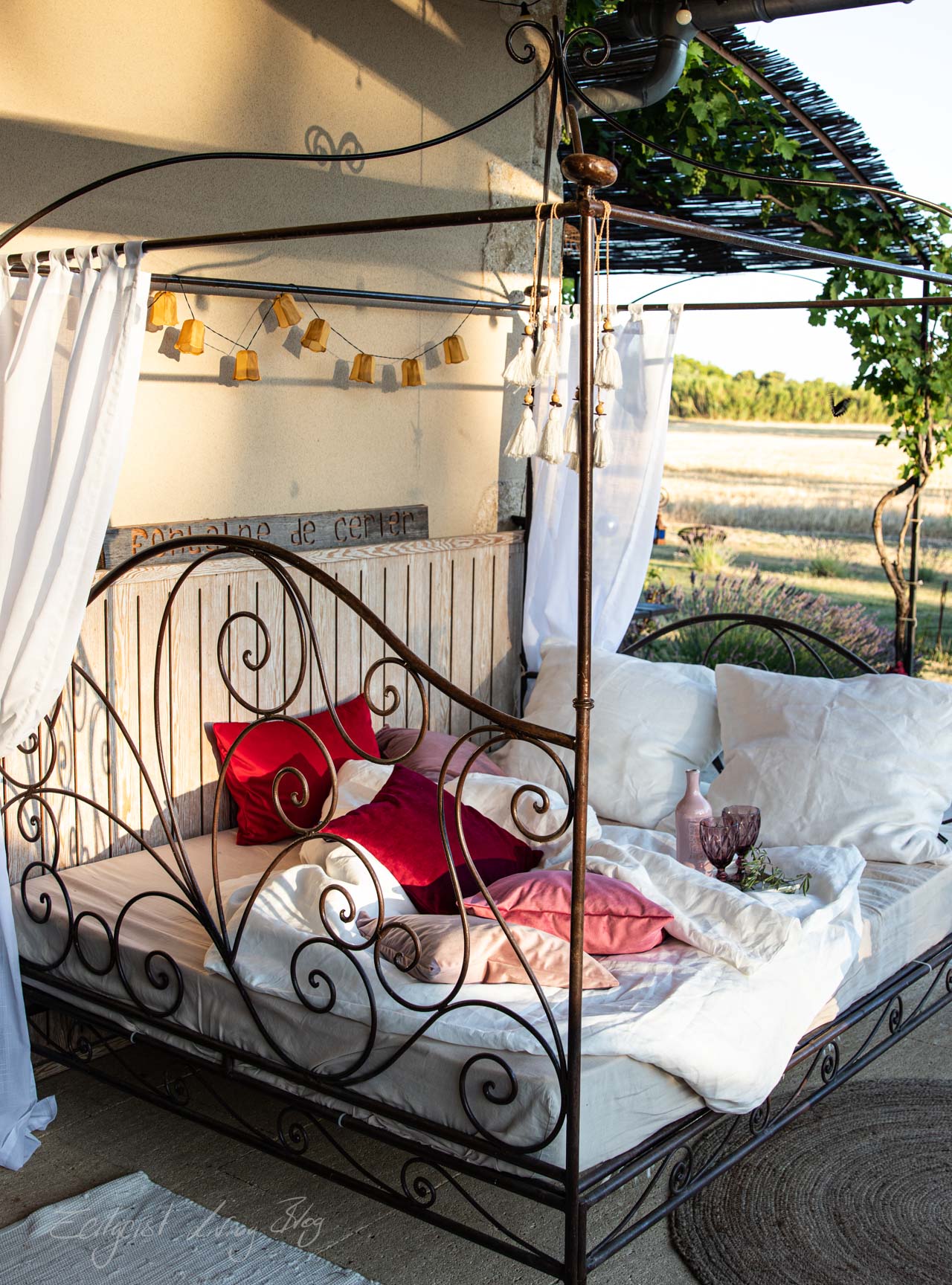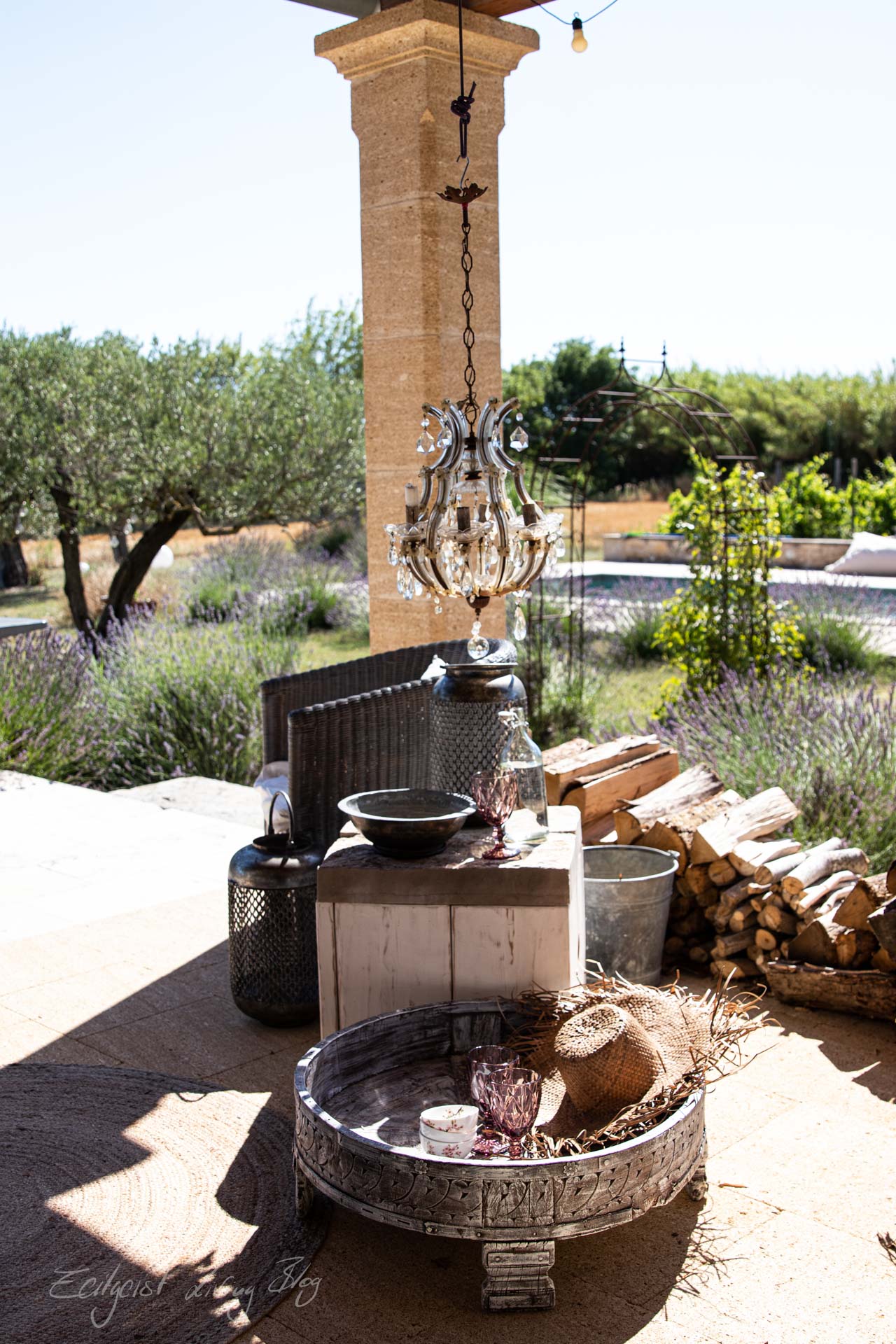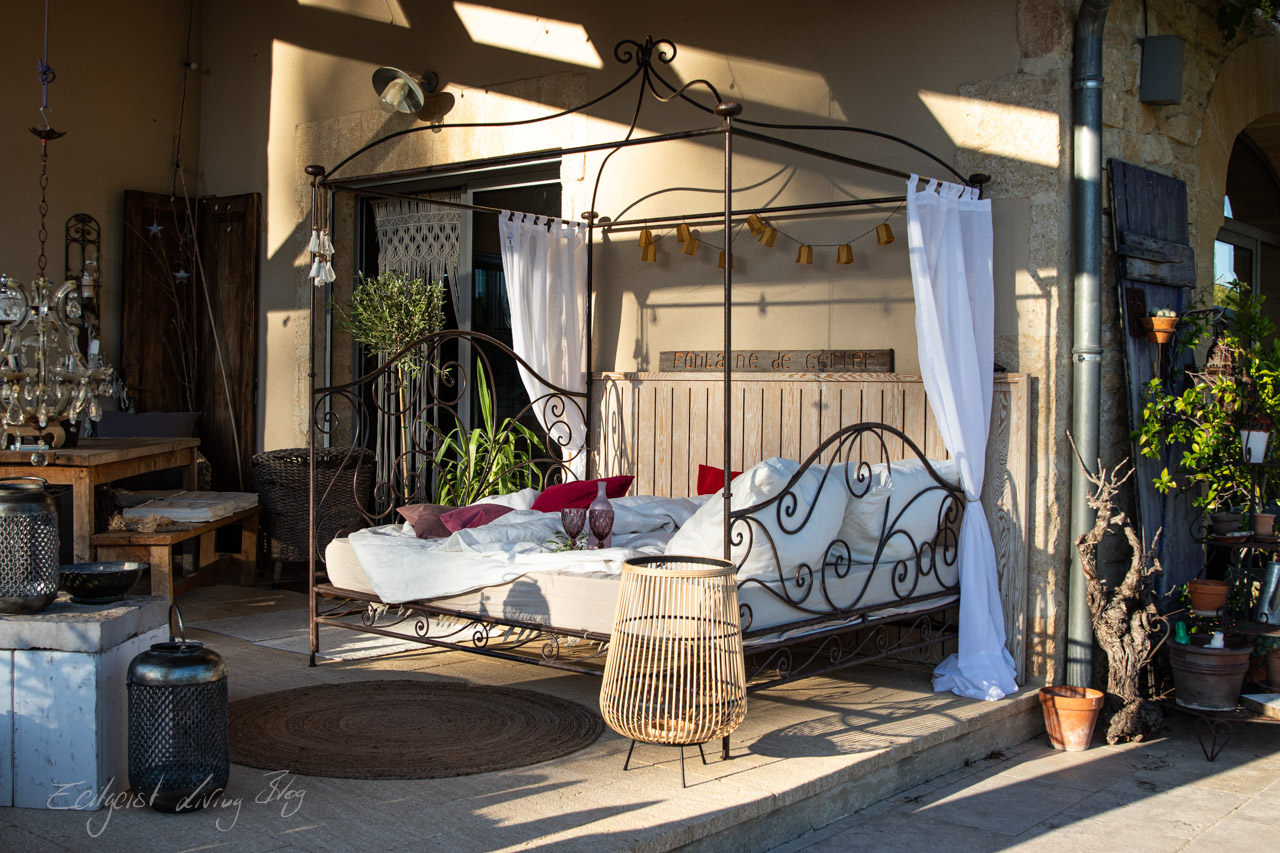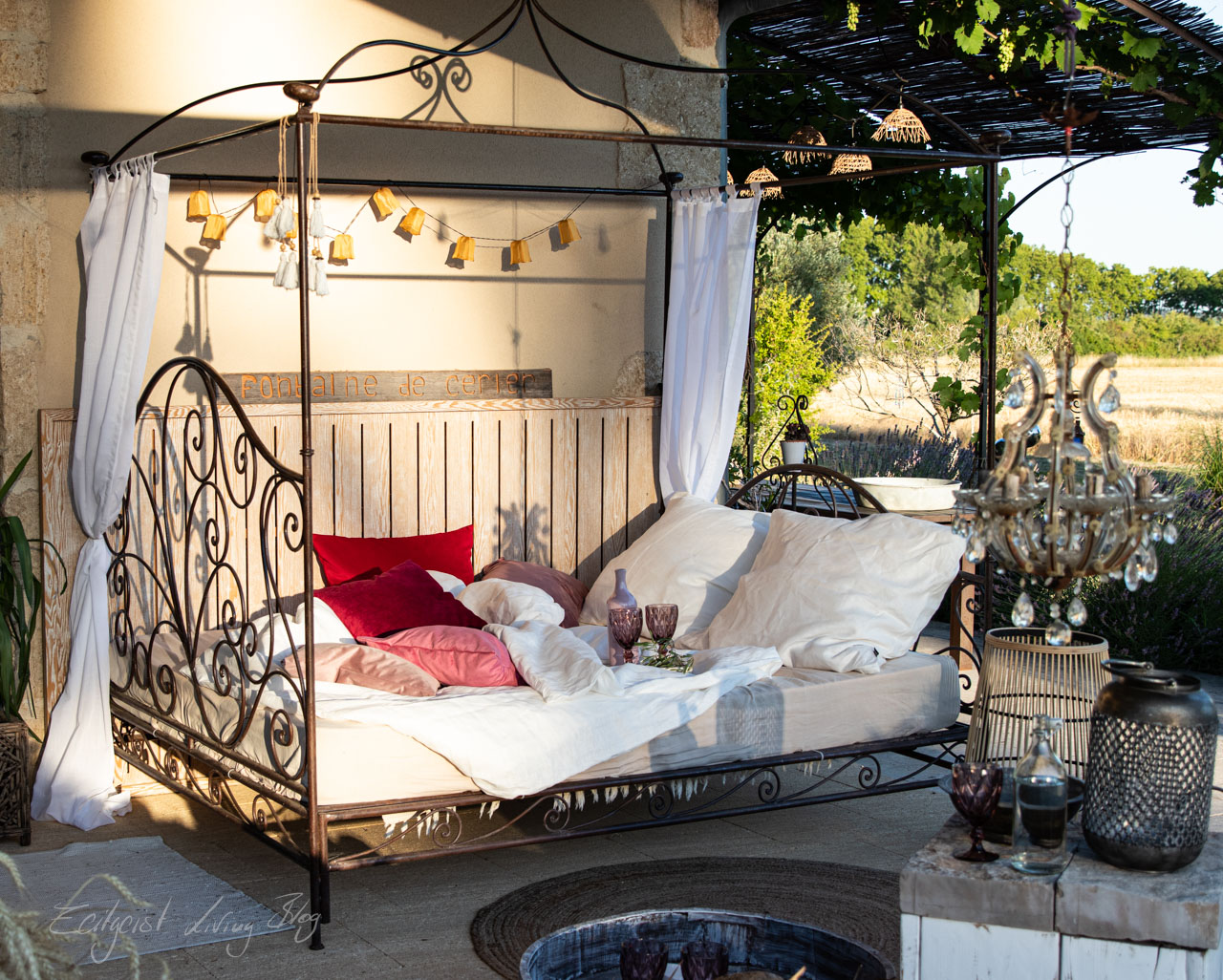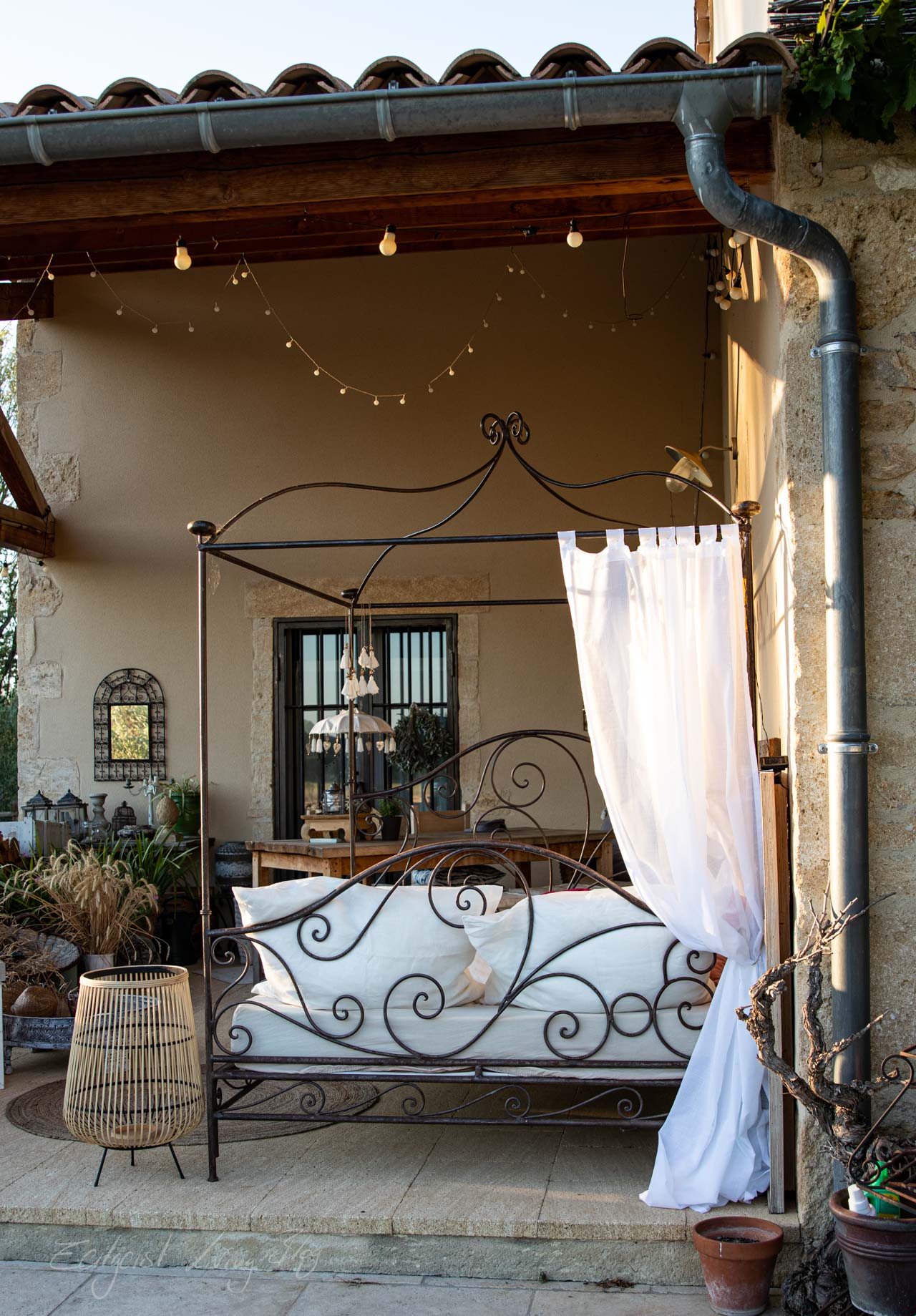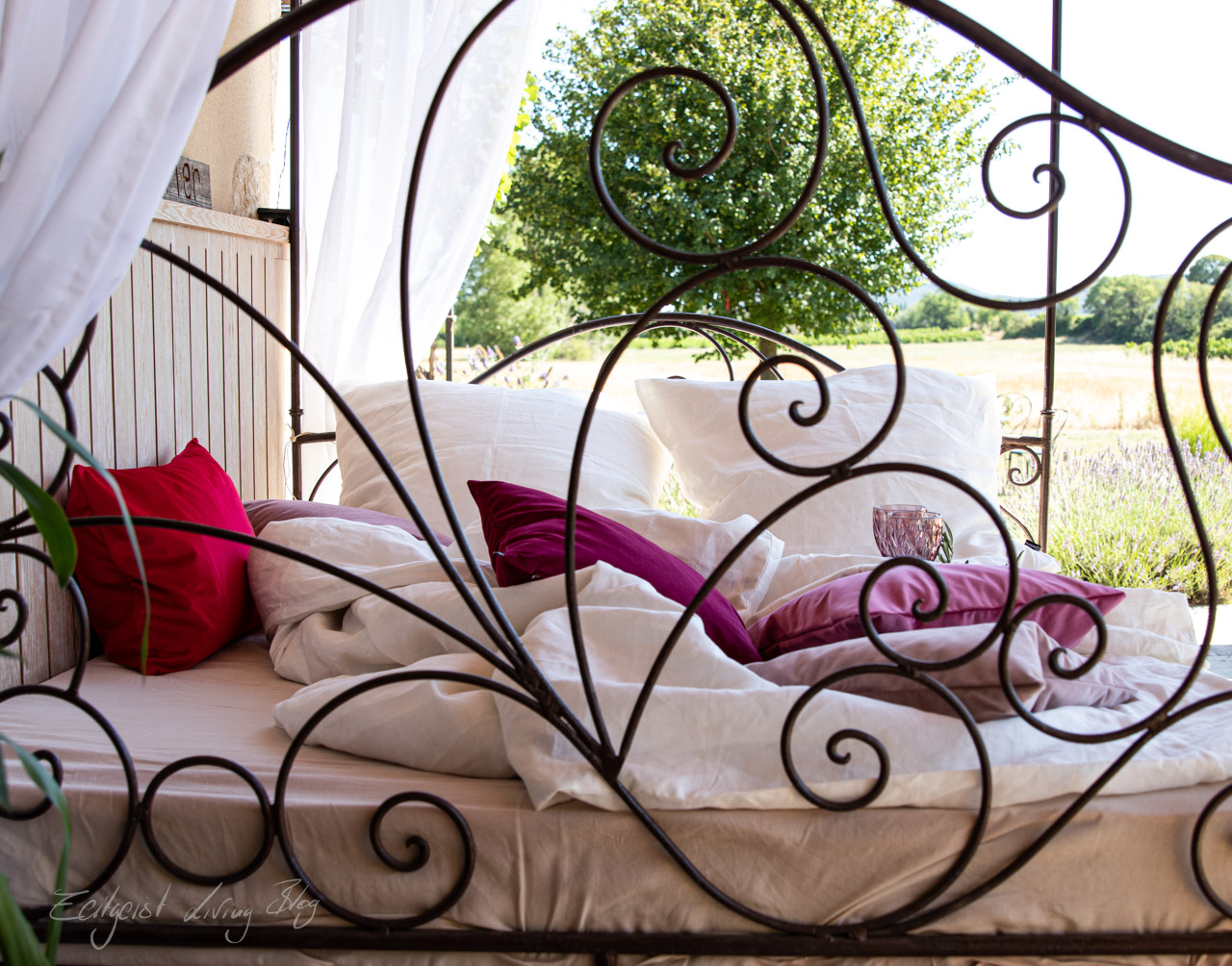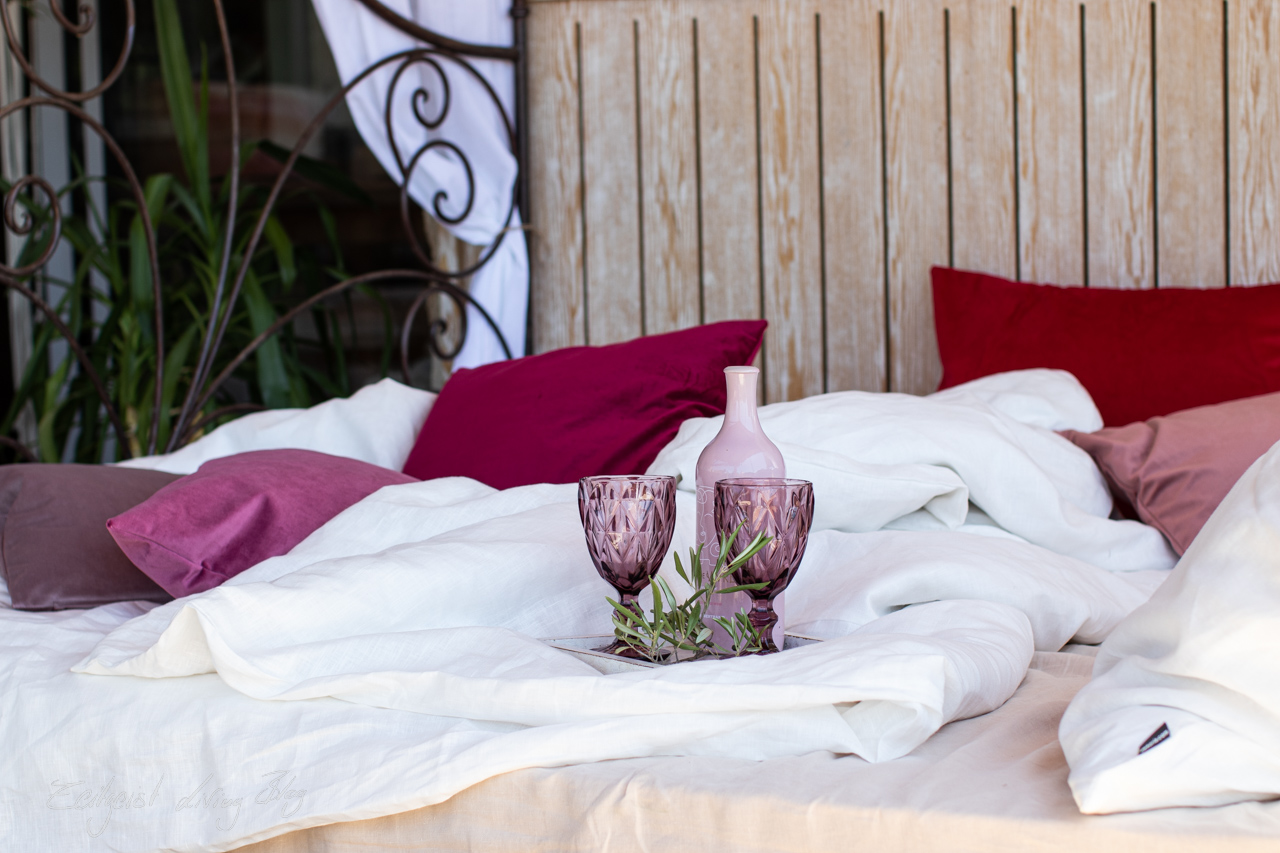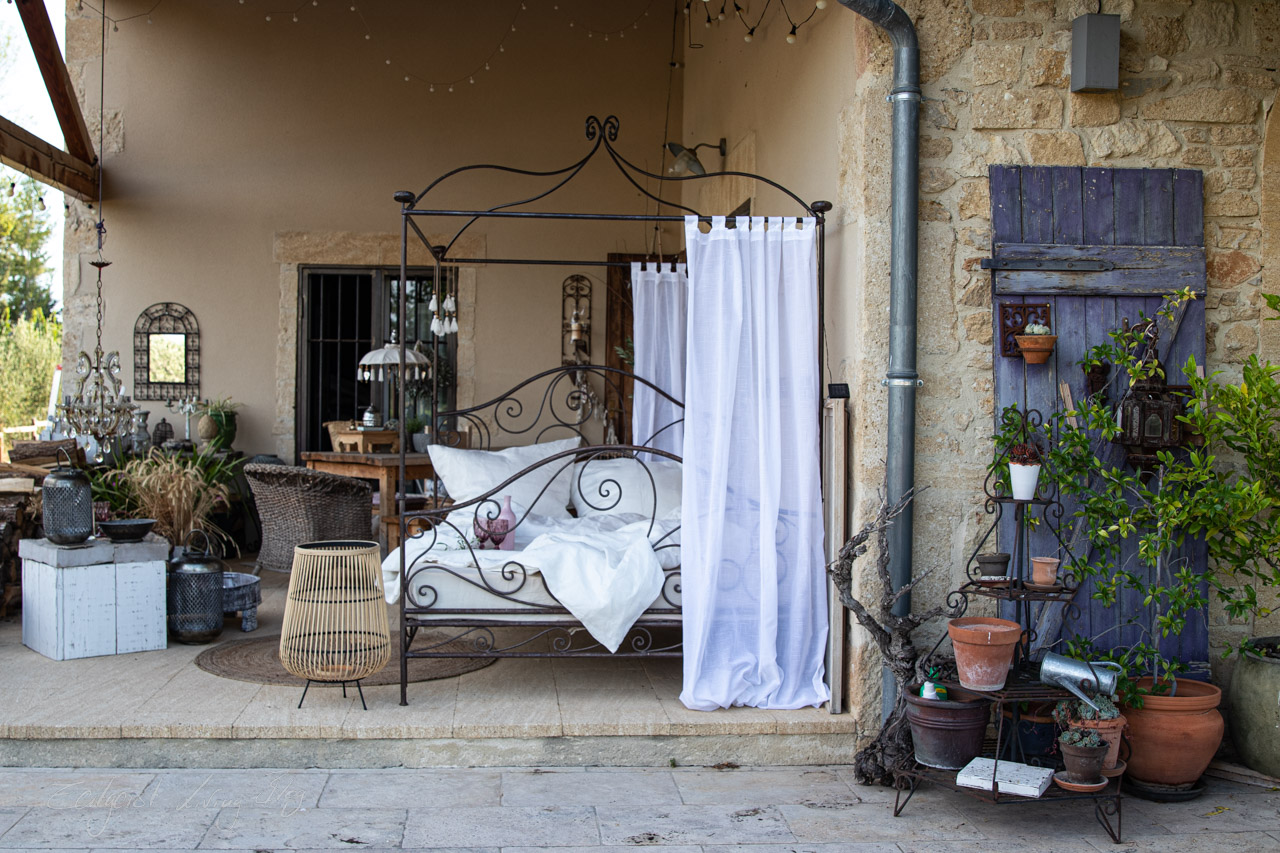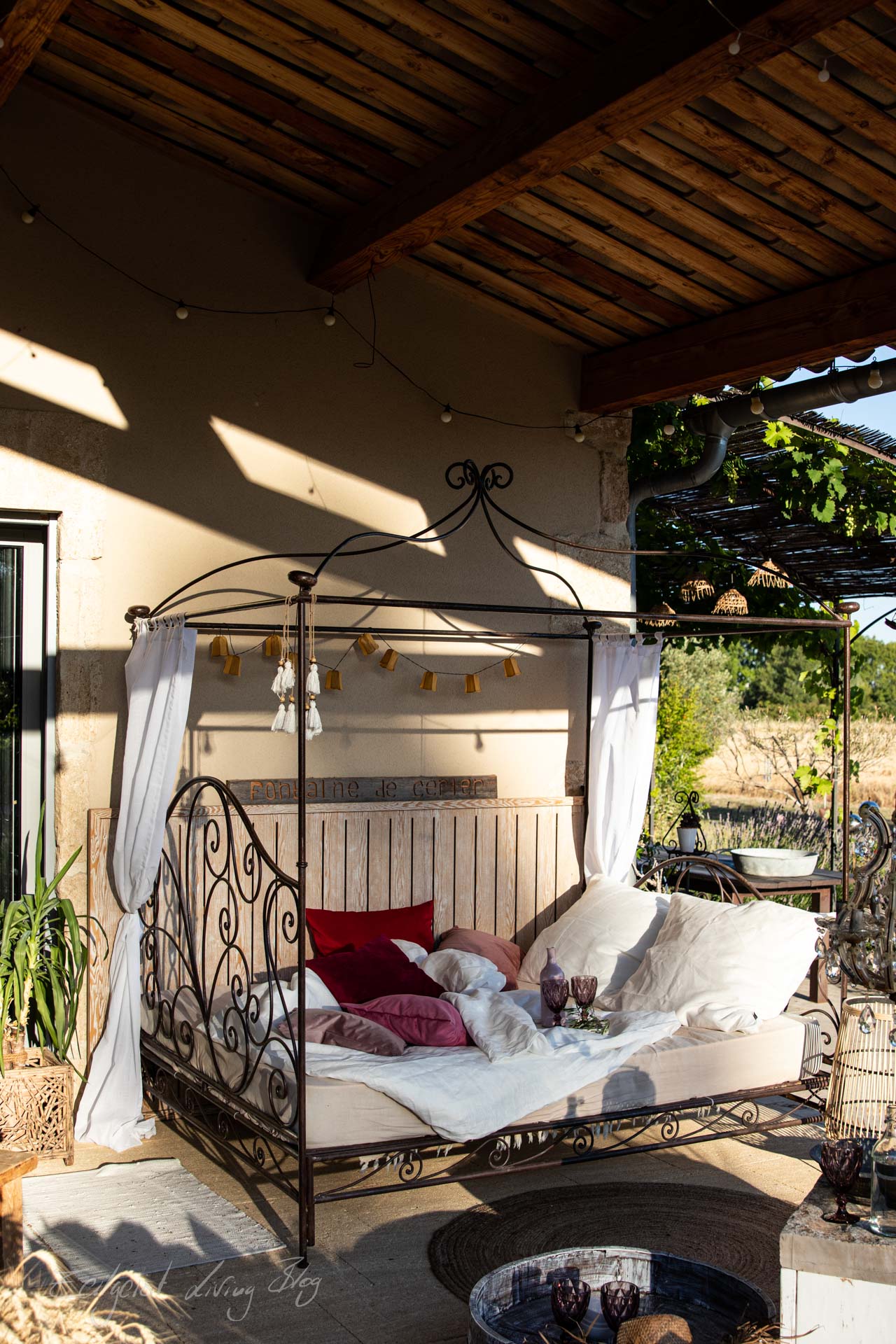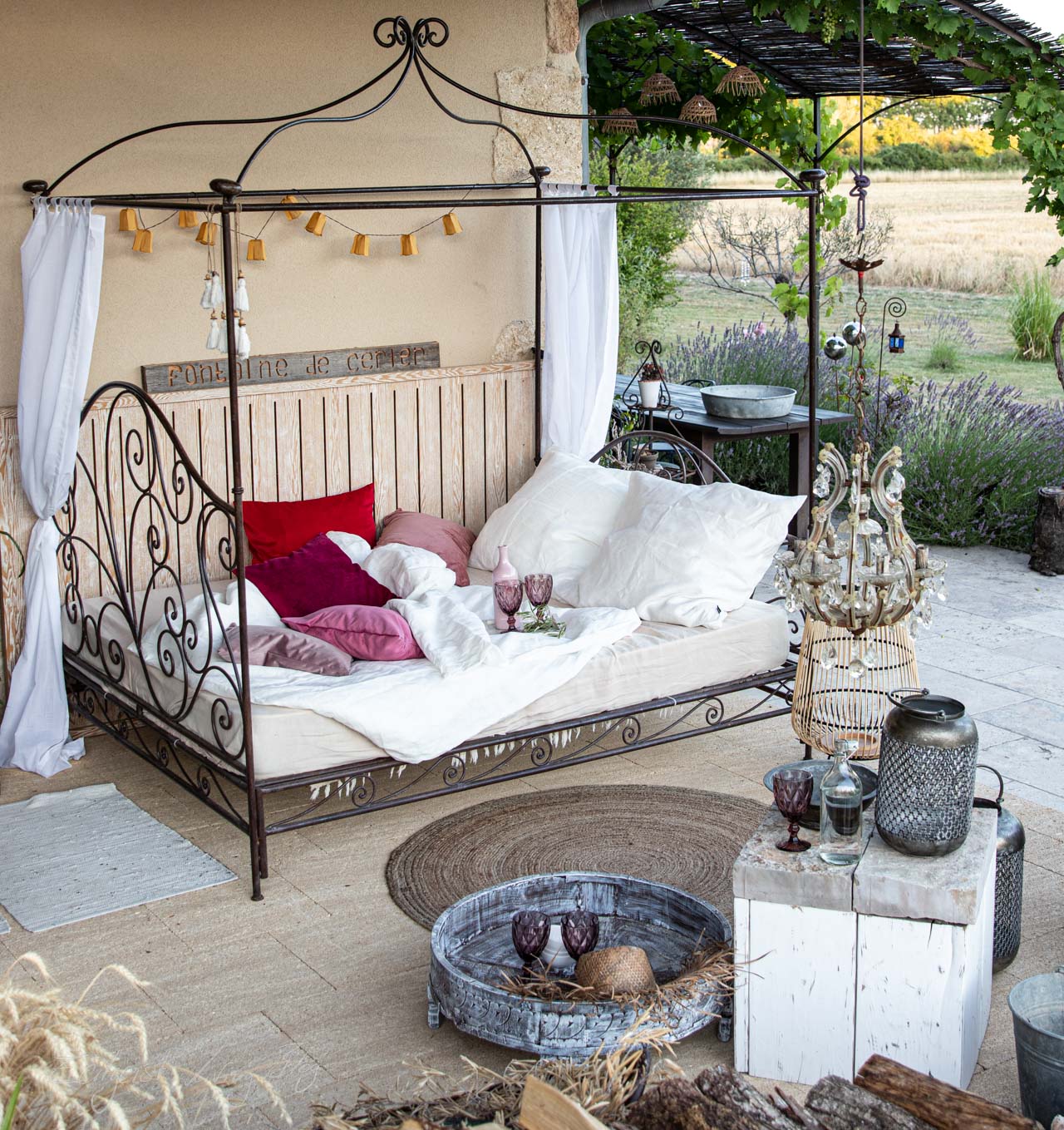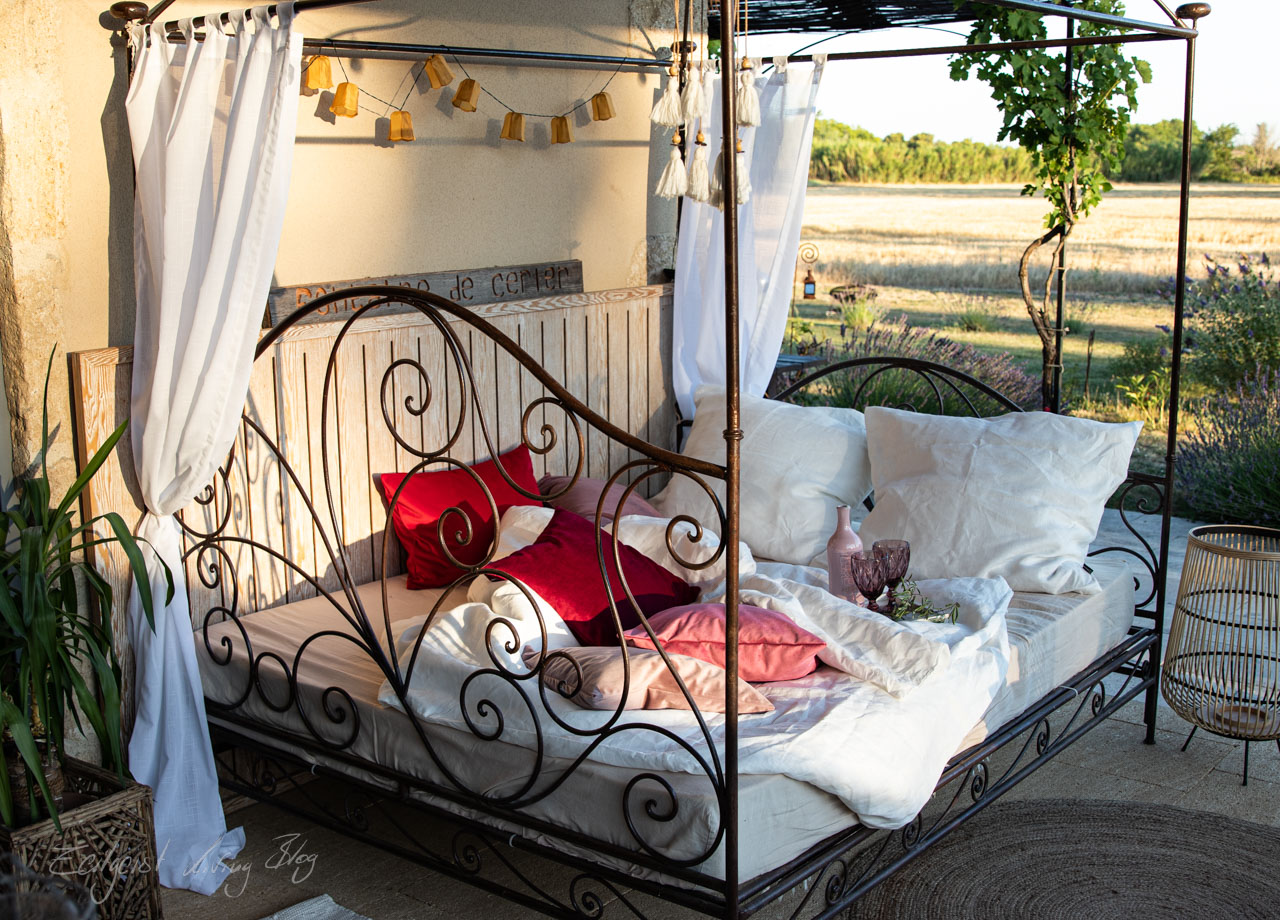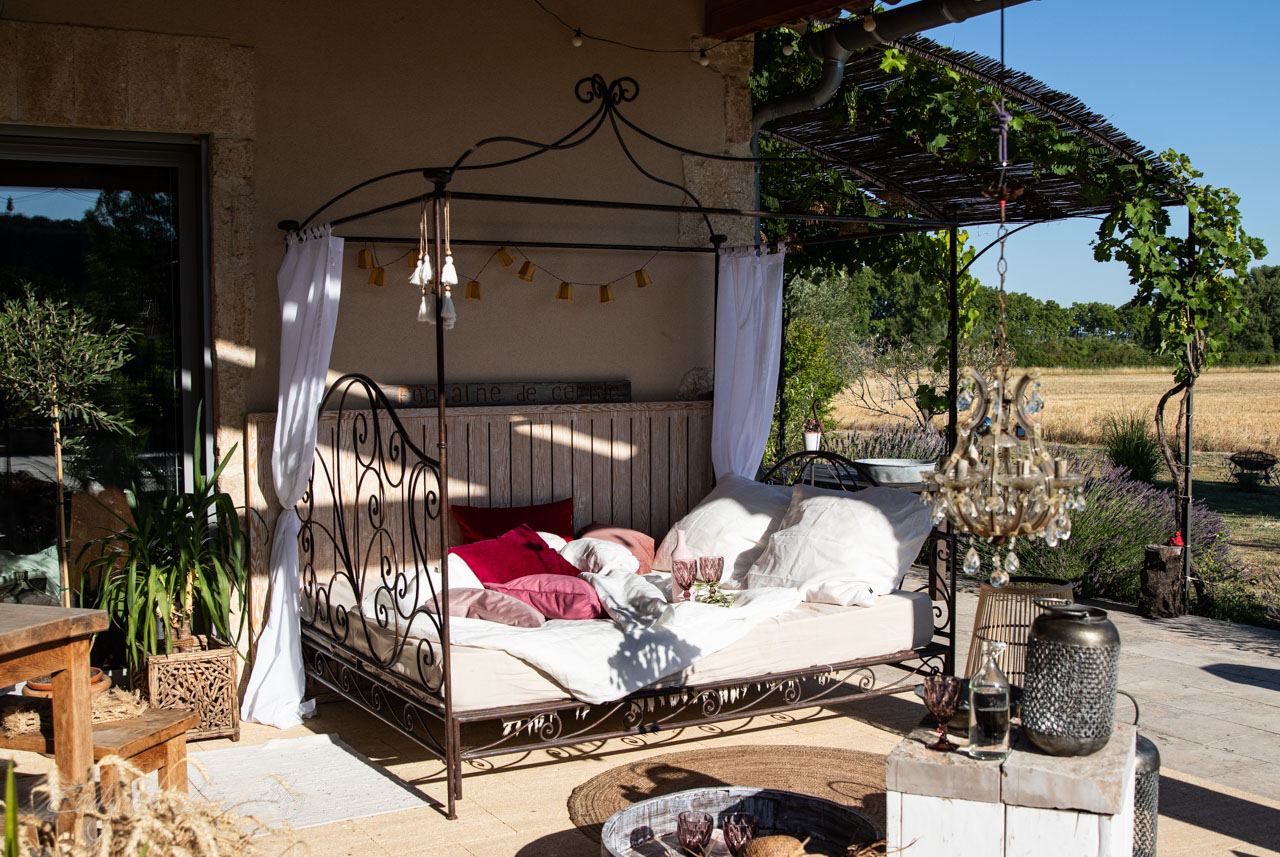 Bisous Tonja
Werbung
Dekoria Leinenbettwäsche (*affiliate Link)
Dekoria Samtkissen (*affiliate Link)
Dekoria Laterne (*affiliate Link)