(Werbung aus Leidenschaft für das Bed & Breakfast einer Freundin und für ein gesponsertes Kleid)
Die letzten Tage habe ich in der Provence bei Sandra @fontainedecerier verbracht. Nirgendwo hätte ich diese heißen Tage besser aufgehoben sein können als in Sandras Paradies. Tagsüber herrschten Temperaturen über 40 Grad. Wahnsinn. Anfangs hatte es sich Nachts noch recht gut abgekühlt, so das man gut schlafen konnte, aber das ist mittlerweile auch vorbei. Nun klettern die Temperaturen in der Provence schon am frühen Morgen auf 30 Grad. In Frankreich wurde ein Klima- Notstand ausgerufen und leider gibt es auch die ersten Brände.
Während meines Besuchs konnten wir unseren Morgen- Kaffee noch draußen in der aufgehenden Sonne genießen. Ab dem späten Morgen haben wir uns im Schatten versteckt und uns zwischendurch immer mal wieder im Pool abgekühlt. Ein paar kleine Unternehmungen waren auch drin, aber für größere Ausflüge war es einfach zu heiß. Einkäufe und jegliche Art Arbeit haben wir auf den Morgen und Abend verlegt. Es war herrlich. Danke Sandra für diese tolle Zeit.
Diese wunderschönen Fotos von Sandra habe ich übrigens kurz nach Sonnenaufgang gemacht.
---
(Advertising with passion for the Bed & Breakfast of a friend and for a sponsored dress)
The last days I spent in the Provence at Sandra @fontainedecerier. Nowhere could I have spent these hot days better than in Sandra's paradise. During the day temperatures were over 40 degrees. Awesome. In the beginning it had cooled down quite well at night, so that we could sleep well, but that is now also over. Now the temperatures in Provence already climb in the early morning to 30 degrees. In France a climate emergency was declared and unfortunately there are also the first fires.
During my visit we could enjoy our morning coffee still outside in the rising sun. From the late morning we hid in the shade and cooled down in the pool several times. A few small activities were also possible, but it was simply too hot for bigger excursions. We postponed shopping and any kind of work to the morning and evening. It was wonderful. Thank you Sandra for this great time.
I took these beautiful photos of Sandra by the way after sunrise.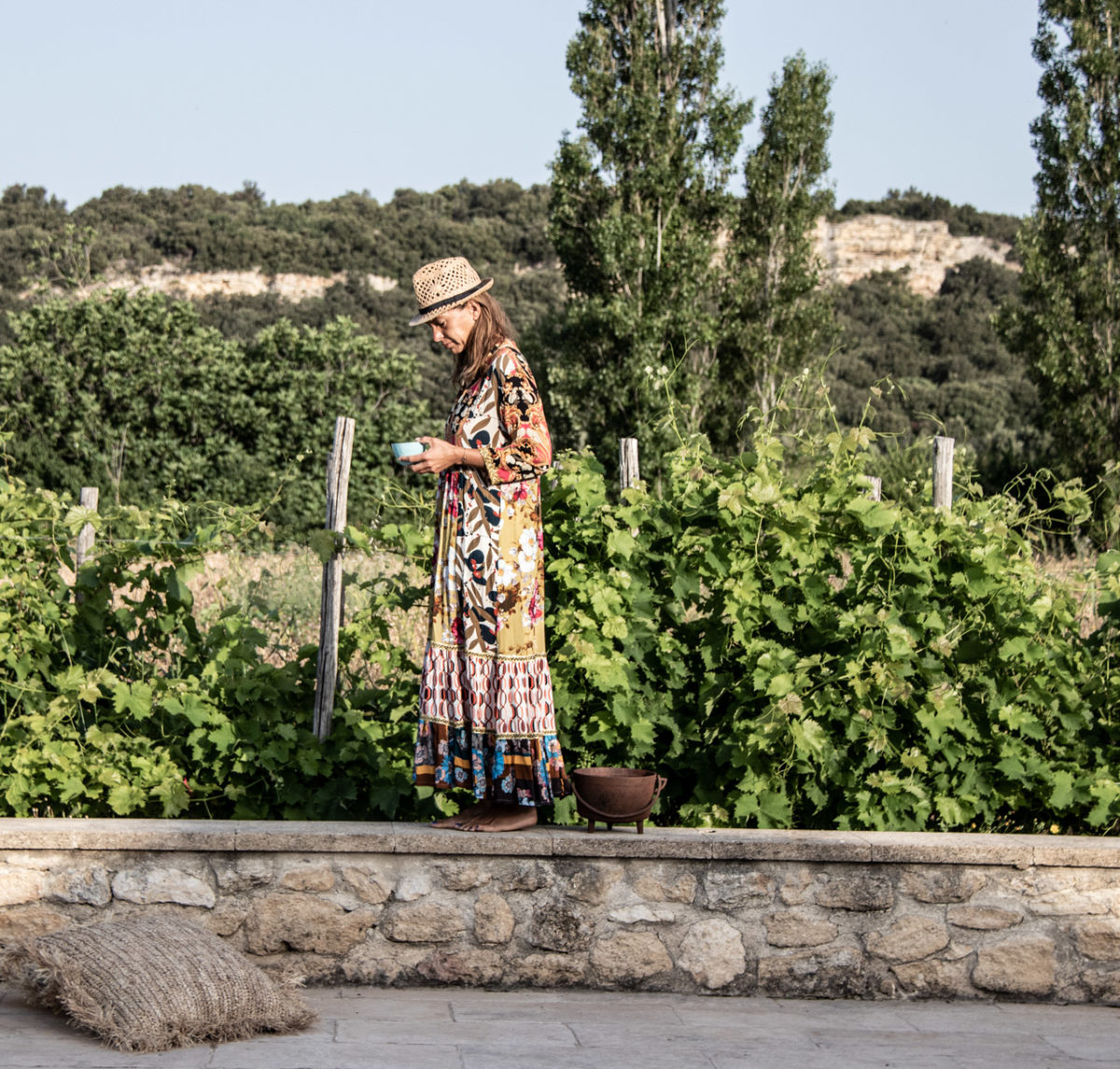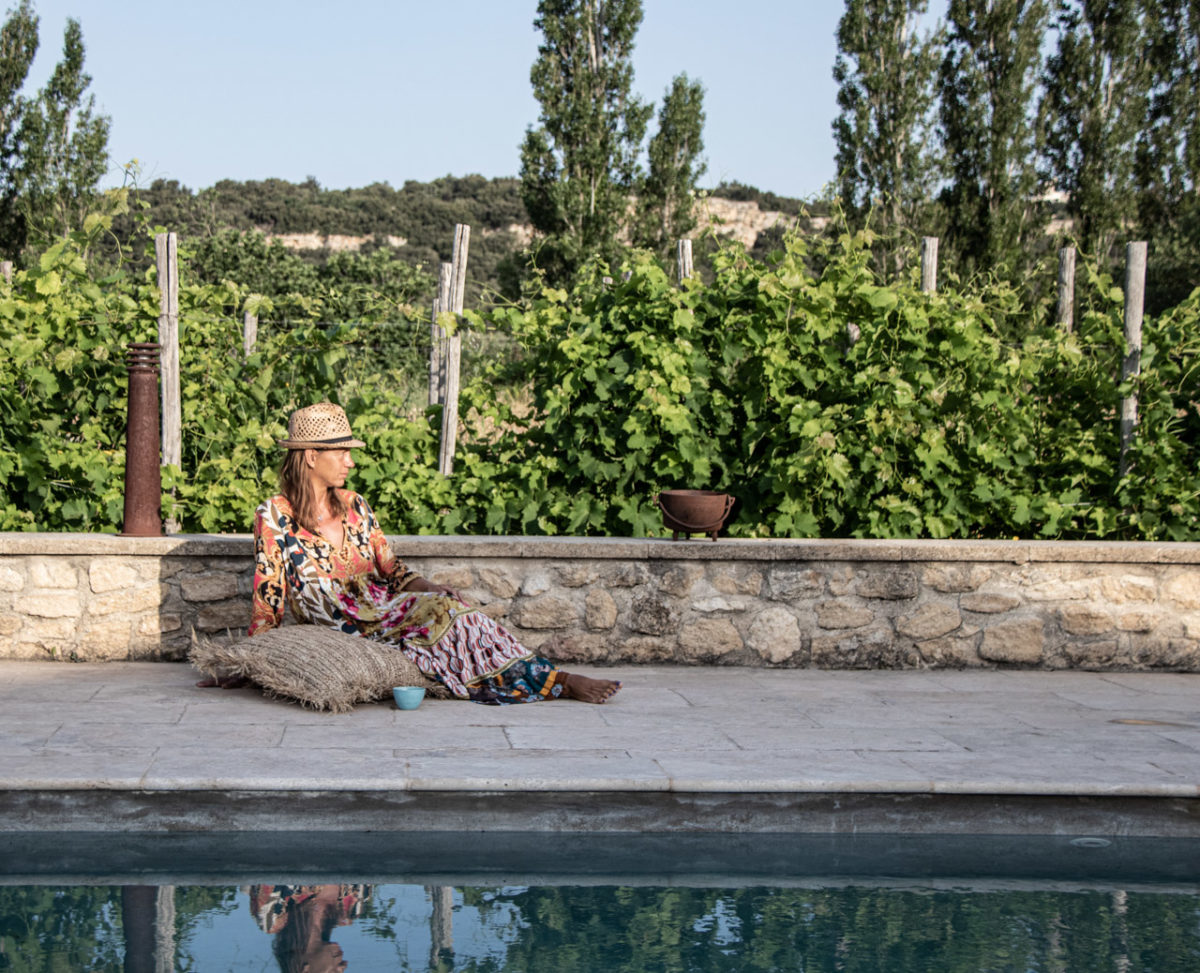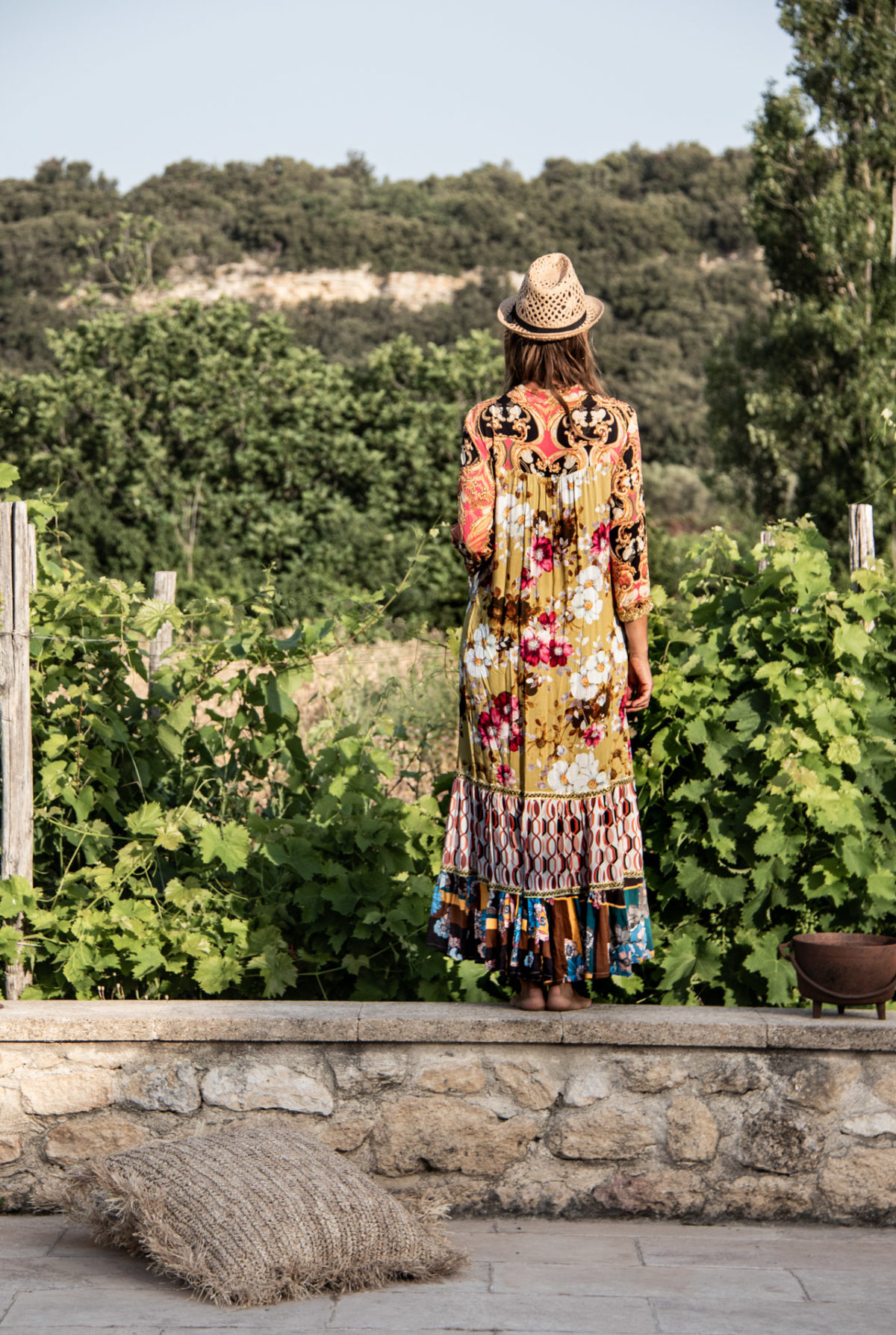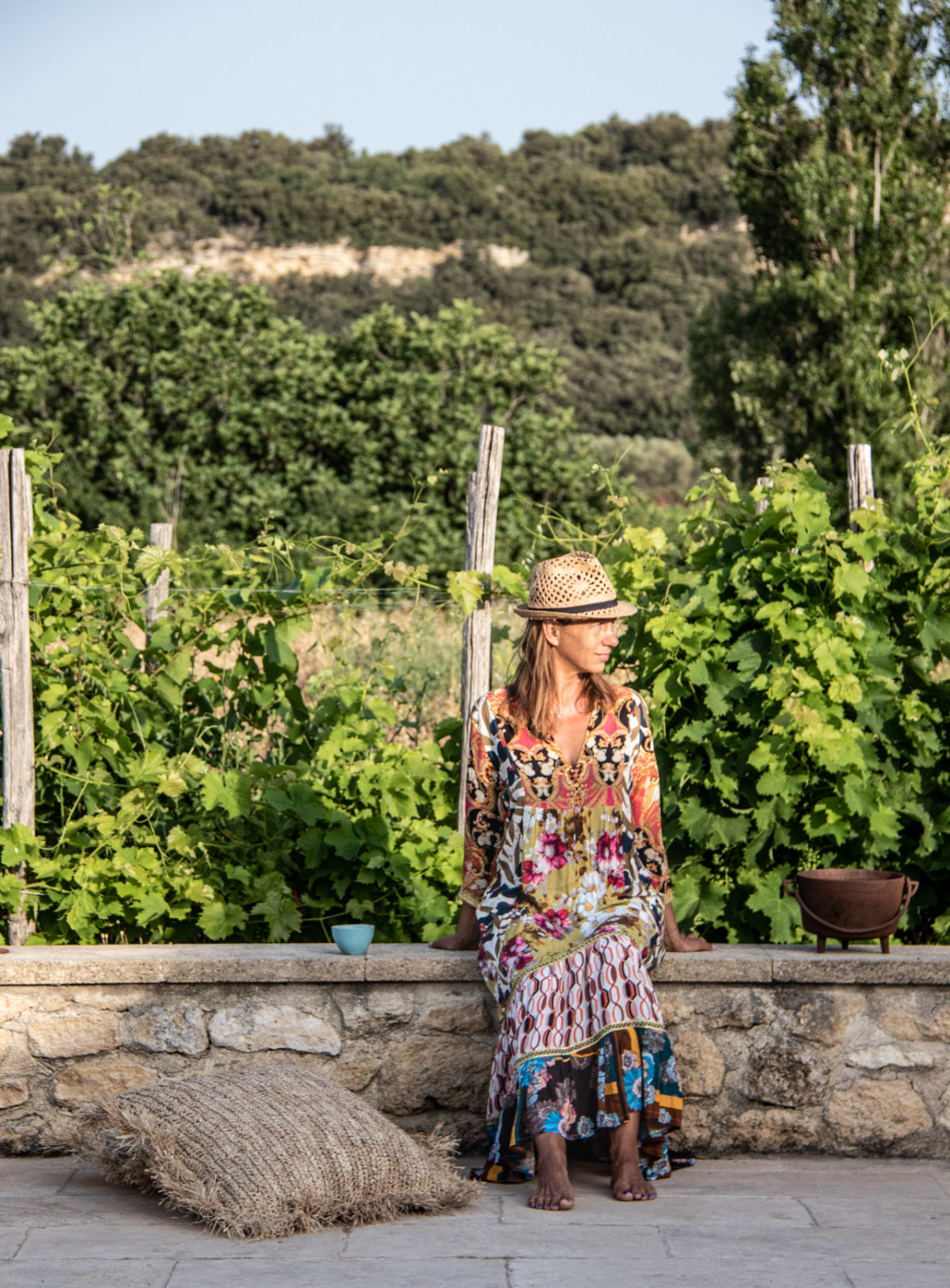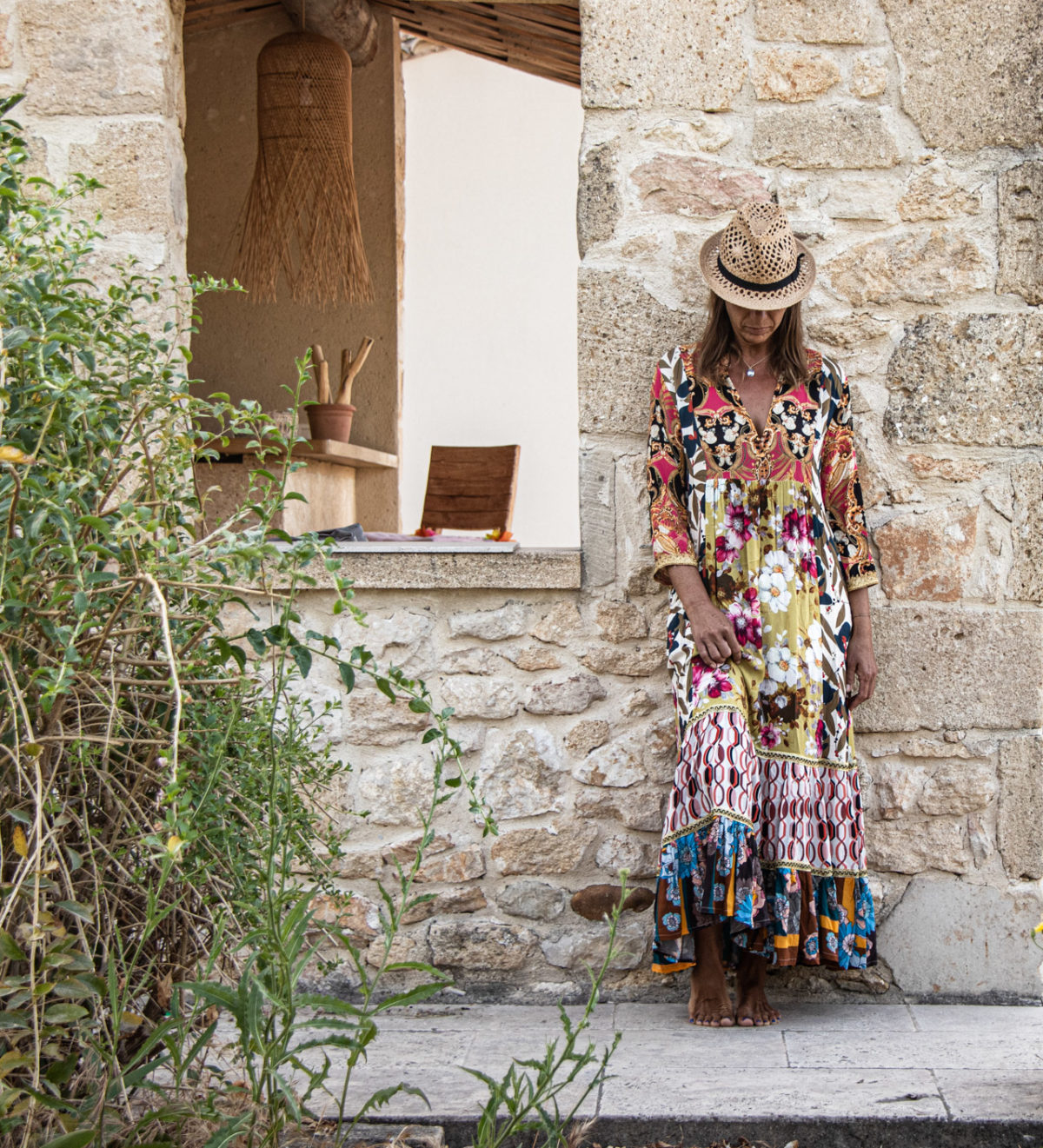 Bisous Tonja
Werbung:
Bed & Breakfast "Fontaine de Cérier" auf Instagram: @fontainedecerier
Kleid von "Shahè lèle": "@shahè lèle"auf Instagram (*gesponserter Artikel)
Our pool music, incredible for a night bath: