(Dieser Post entstand in Kooperation mit "Dekoria")
Nach unserer Rückkehr von Ibiza hat unser Wohnzimmer endlich das sommerliche Upgrade bekommen, dass ich mir schon länger vorgestellt hatte. Saftiges Grün und die frischen, leichten Kissen von "Dekoria" entsprechen genau meiner Vorstellung. Am liebsten würde ich noch überall ganz viele Palmen dekorieren, aber da ich viel unterwegs bin, kämpfen schon die Palmen die ich habe um ihr Leben. Deshalb nehme ich mir vom Markt jetzt öfter ein paar große Blätter mit, wie diese Monstera- Blätter. Die Monstera halten relativ lange und machen ganz schön was her. Ich habe sie statt in Vasen in leere Flaschen dekoriert. Ich finde das durchsichtige Flaschenvasen leicht wirken und das man mit den unterschiedlichen Höhen gut spielen kann. Benutzt ihr auch manchmal Flaschen zum dekorieren? Man könnte die Flasche ja noch bemalen oder mit Makramee verzieren, aber ich wollte es ganz schlicht.
---
(This post was made in cooperation with "Dekoria")
After our homecoming from Ibiza, our living room finally got the summer upgrade that I had imagined for a long time. Juicy green and the fresh, light cushions from "Dekoria" are exactly what I had in mind. I would like to decorate a lot of palm trees everywhere, but because I am so often on the road, the palm trees I have are already struggling for their existence. That's why I often take some big leaves from the market, like these Monstera leaves. The monstera keep very long and look spectacular. I decorated them in empty bottles instead of vases. I think the transparent bottle vases look light and you can play with the different heights. Do you sometimes use bottles to decorate? It is possible to paint the bottle or decorate it with macramé, but I wanted it simple.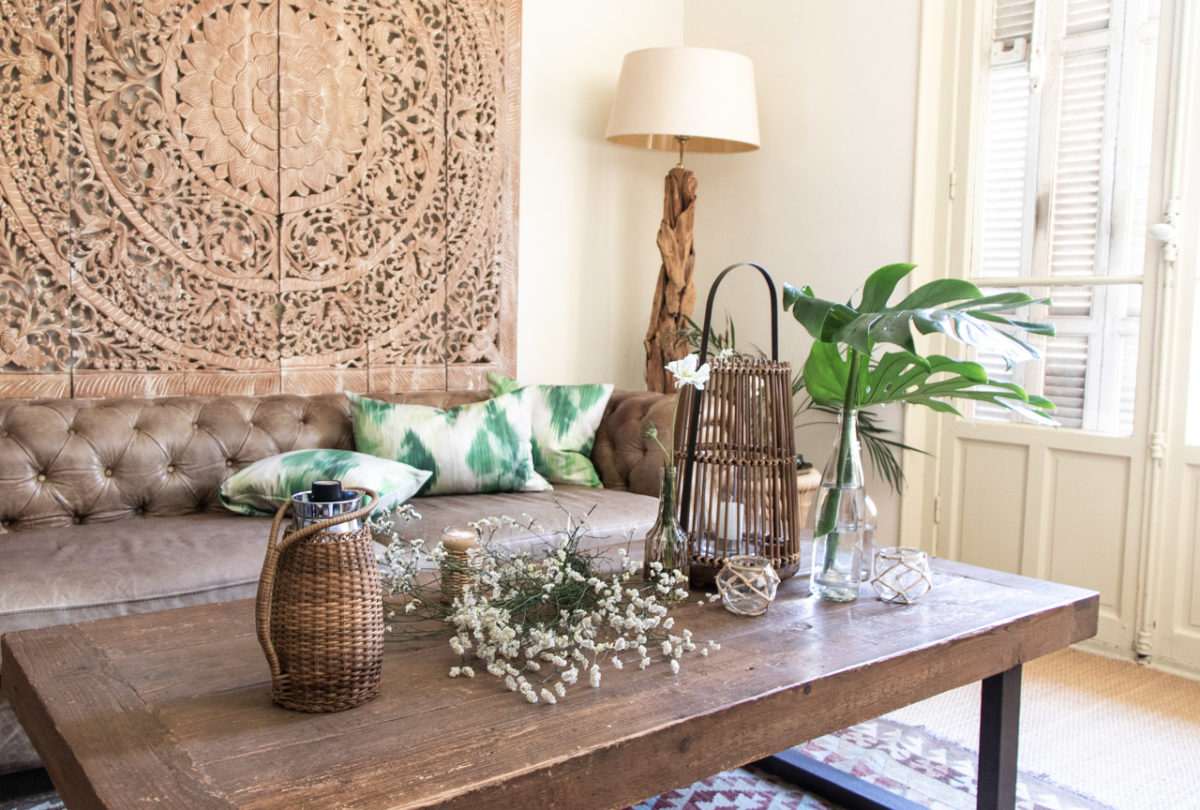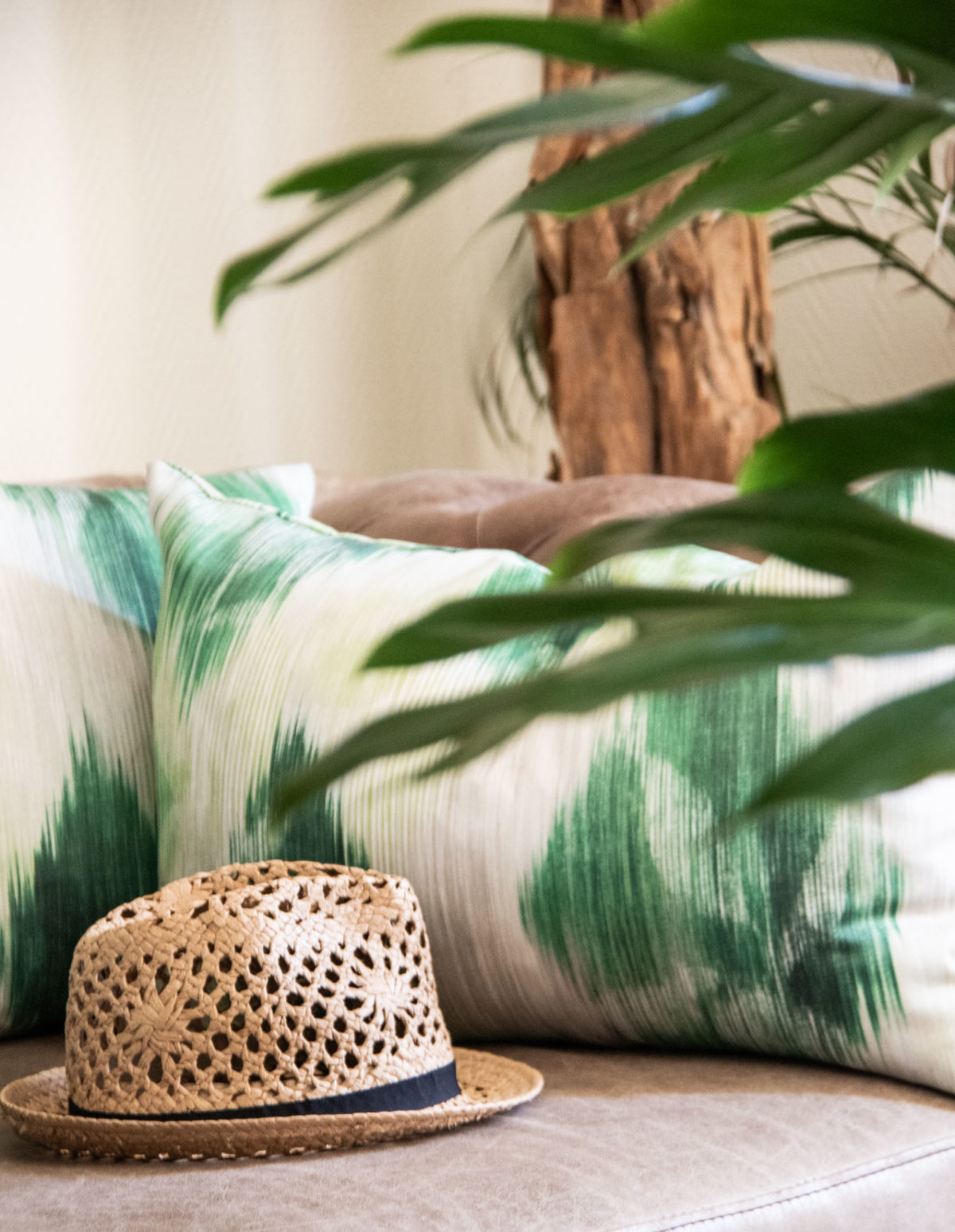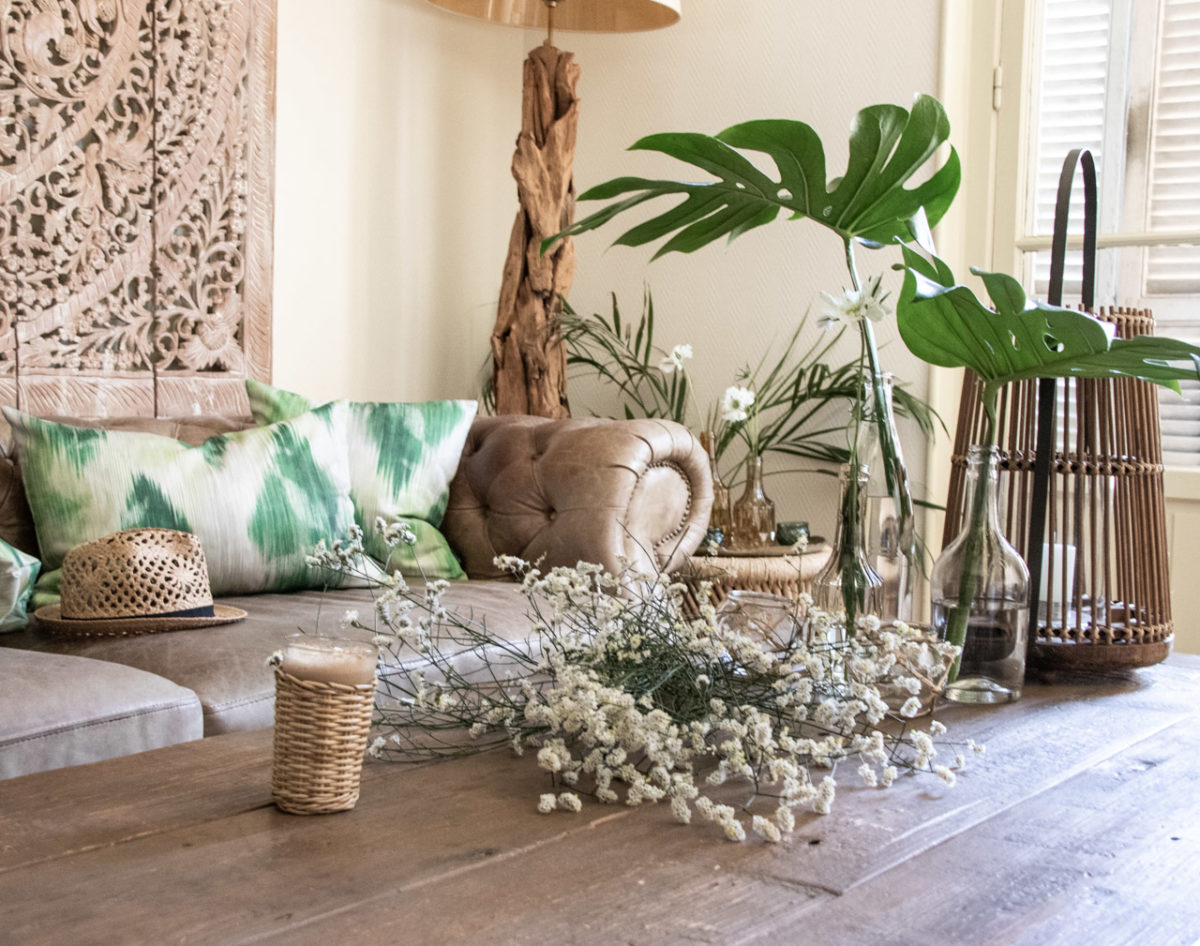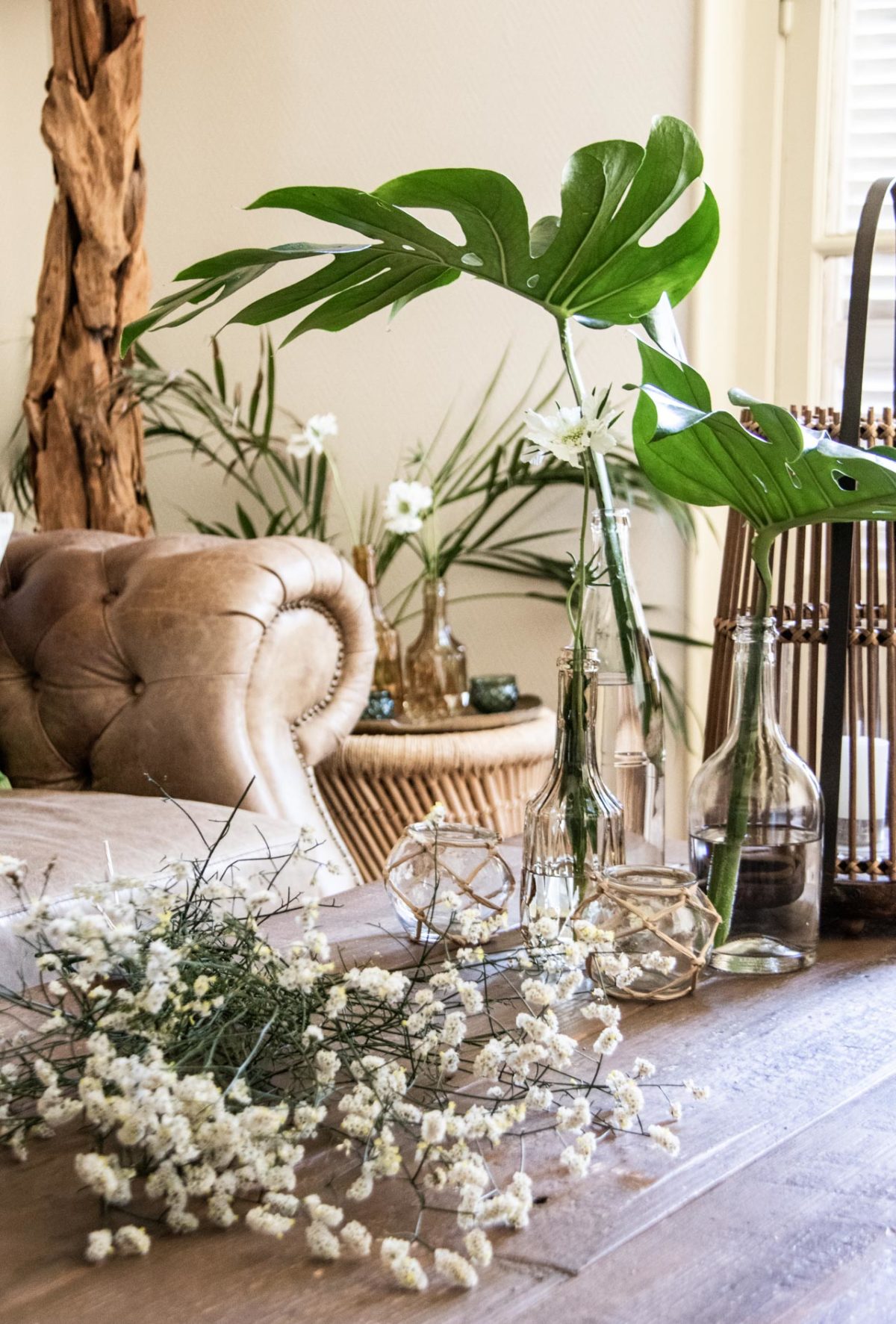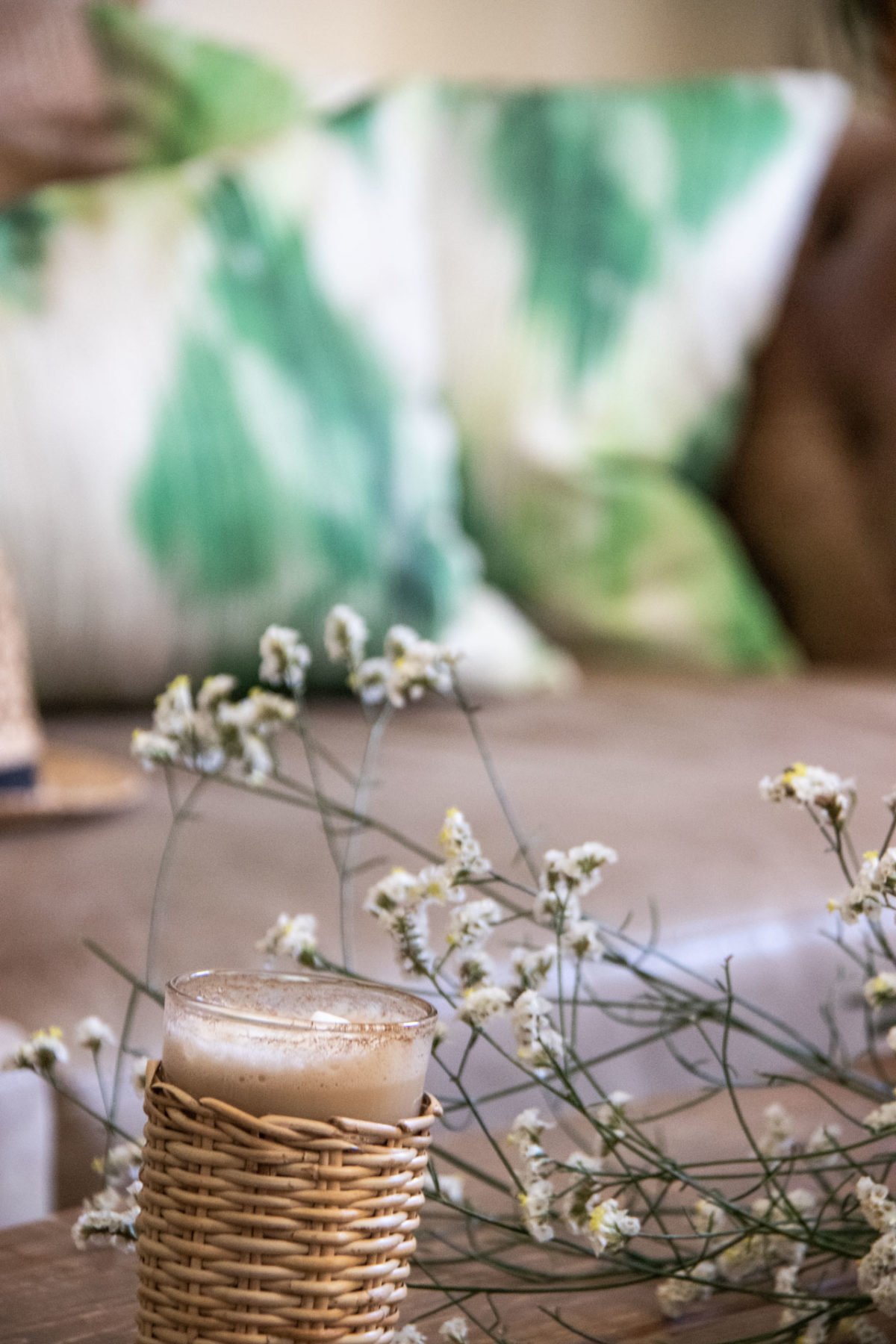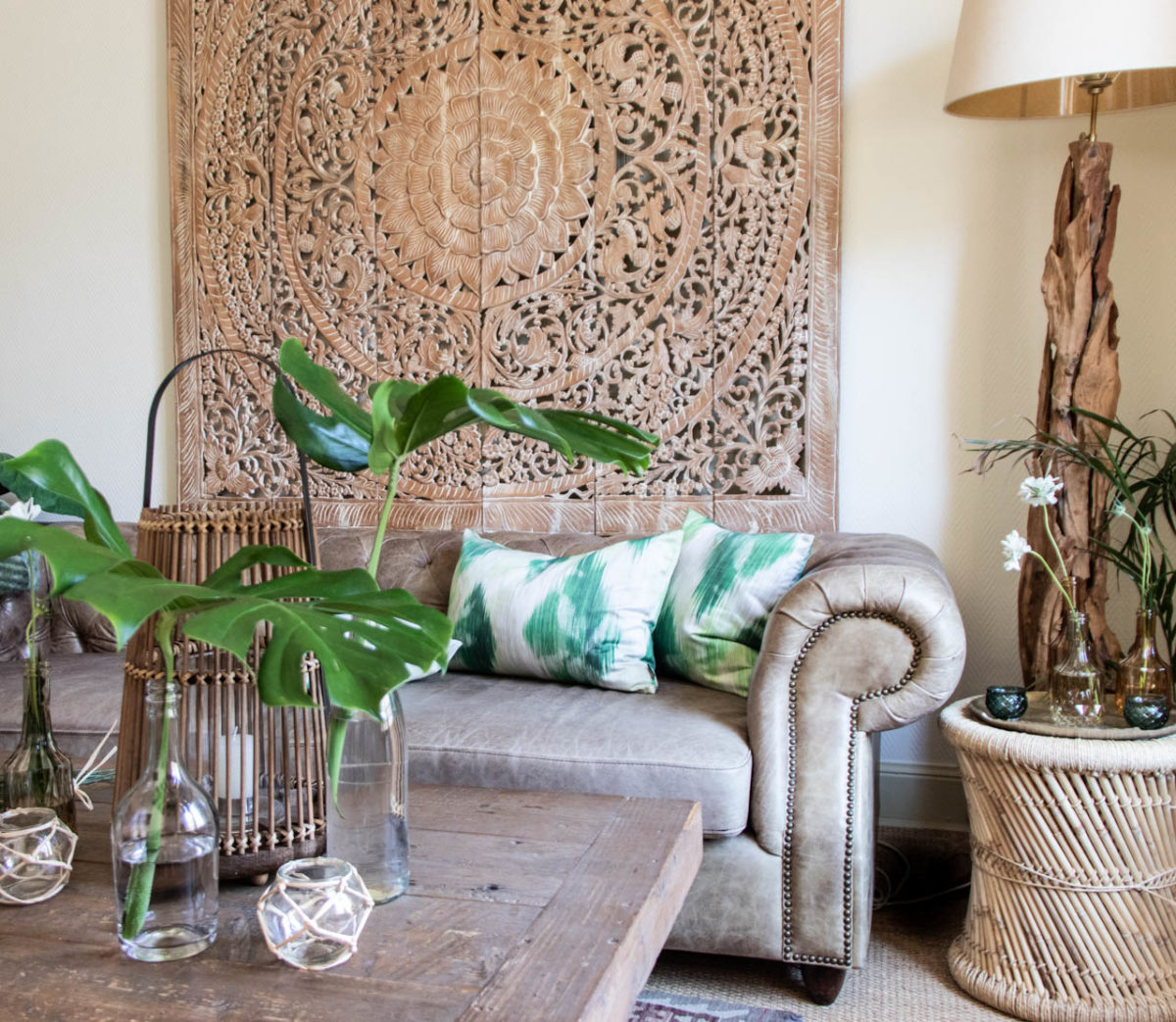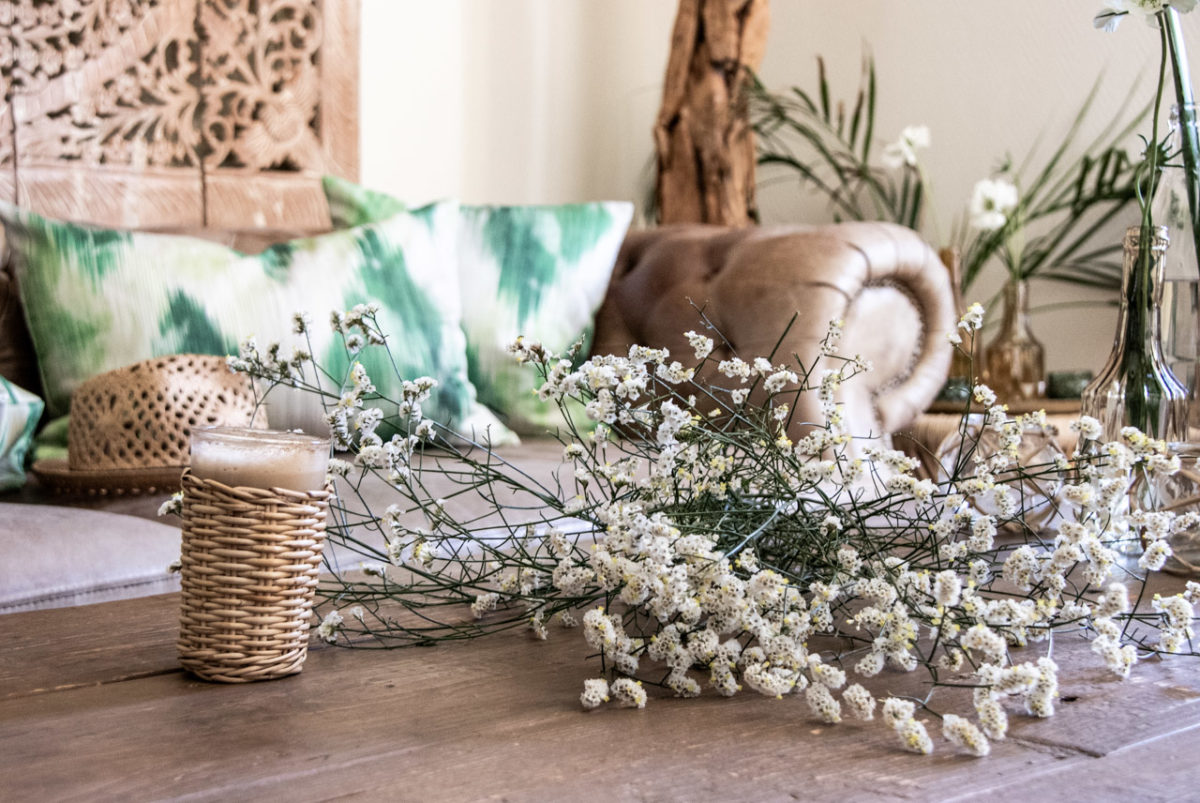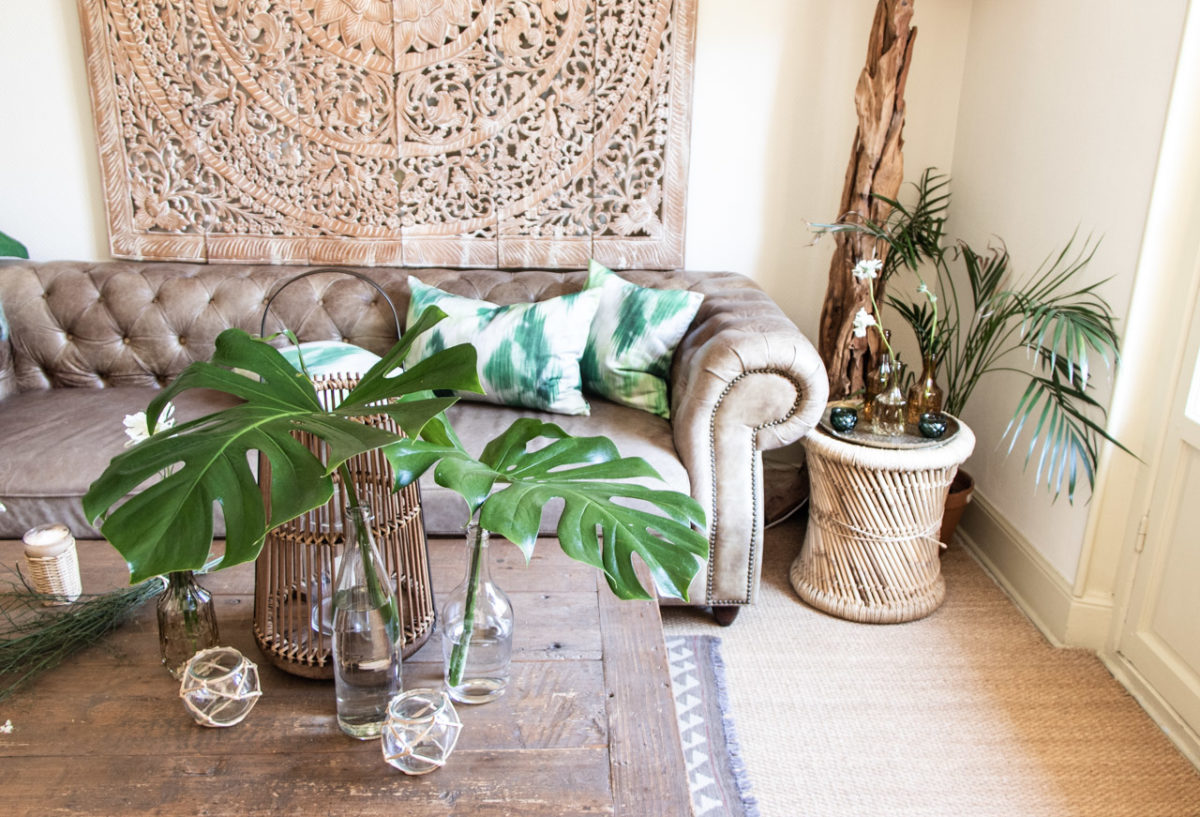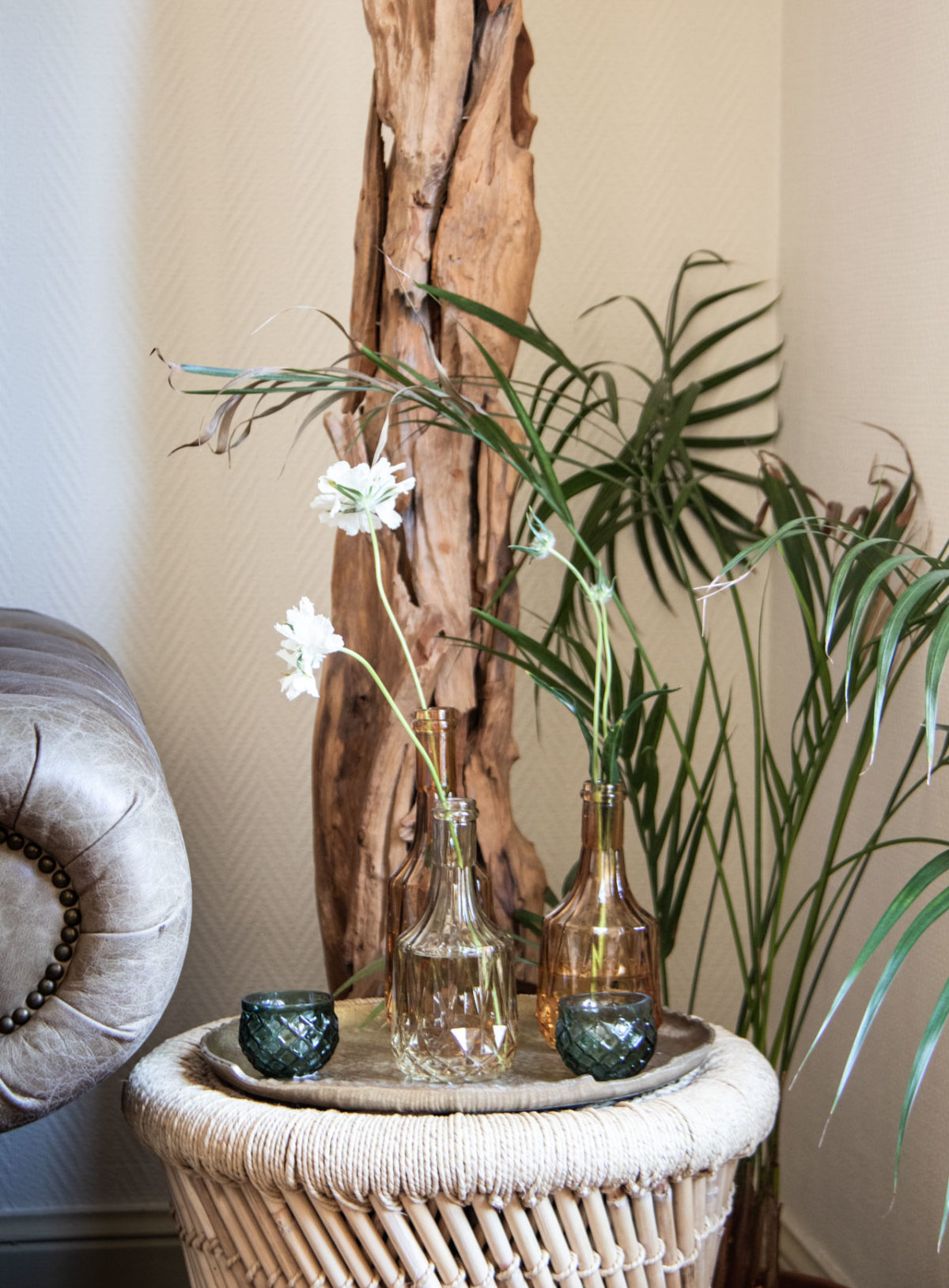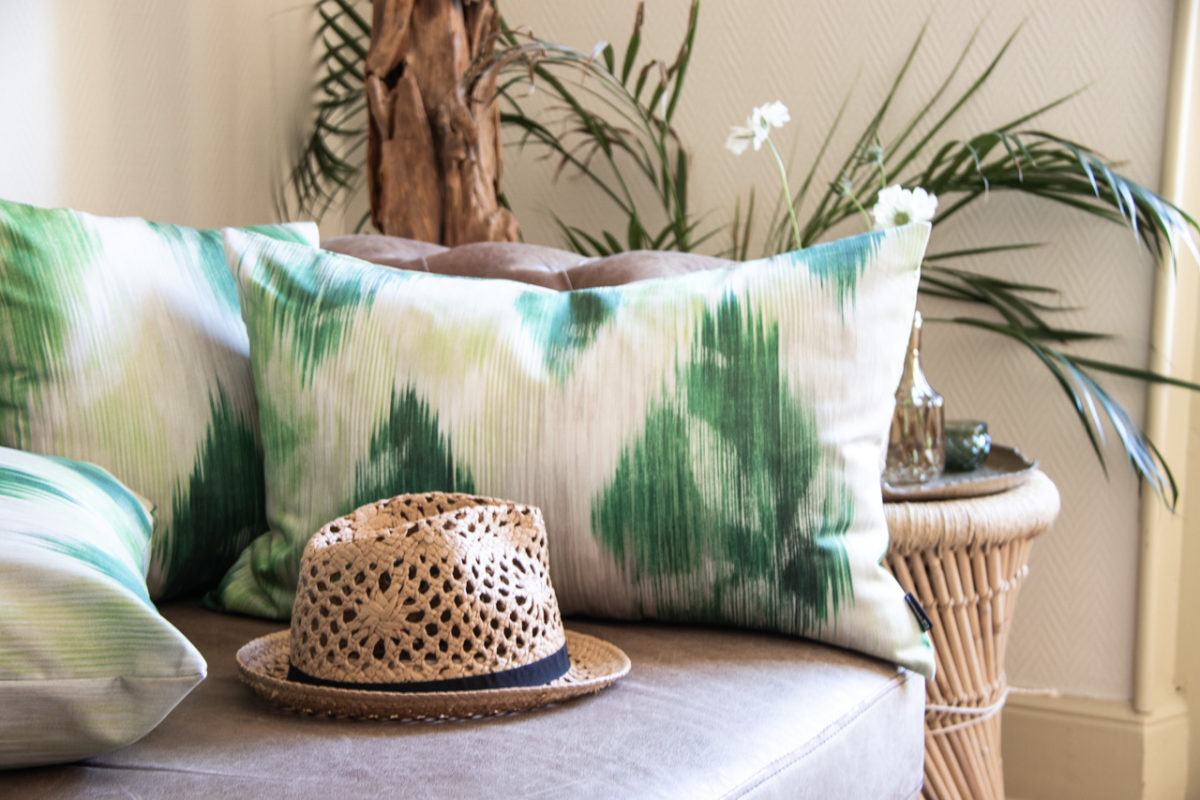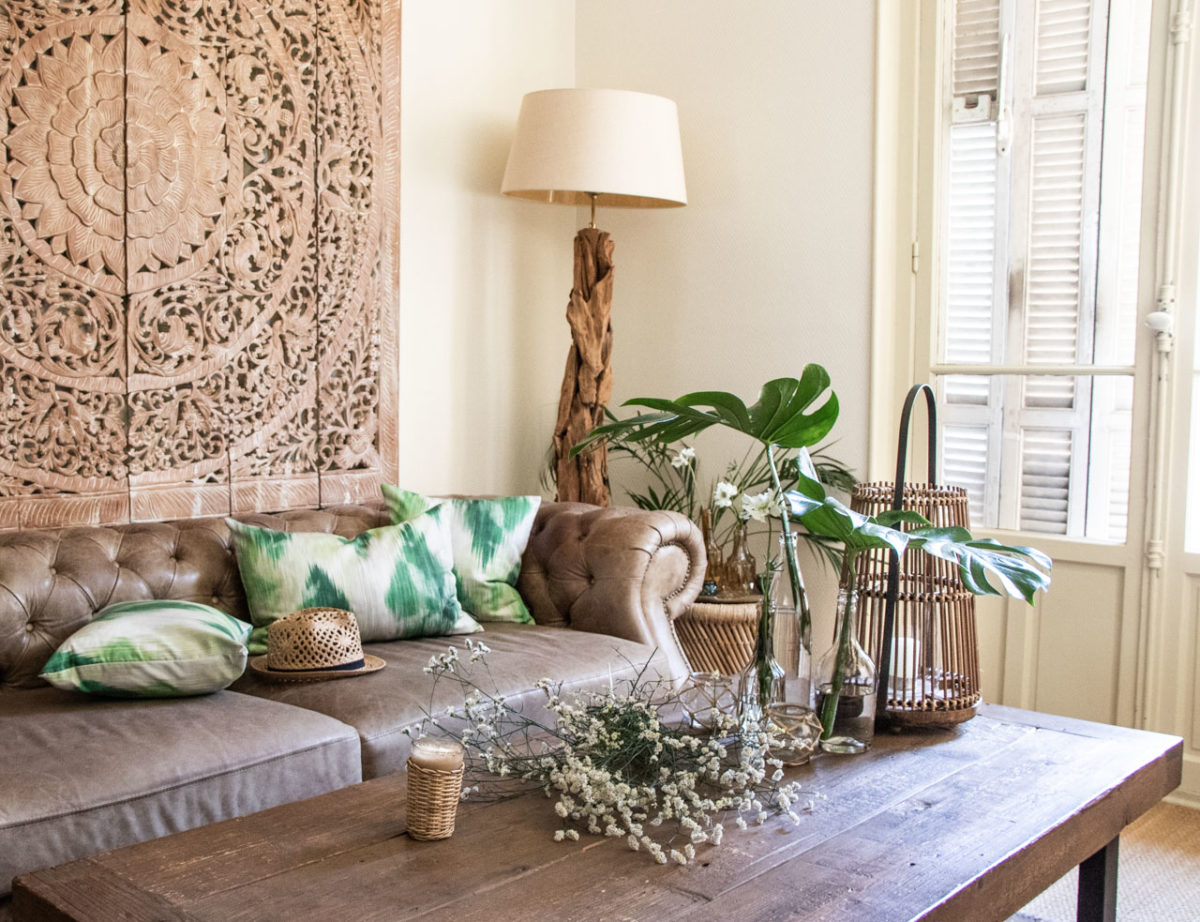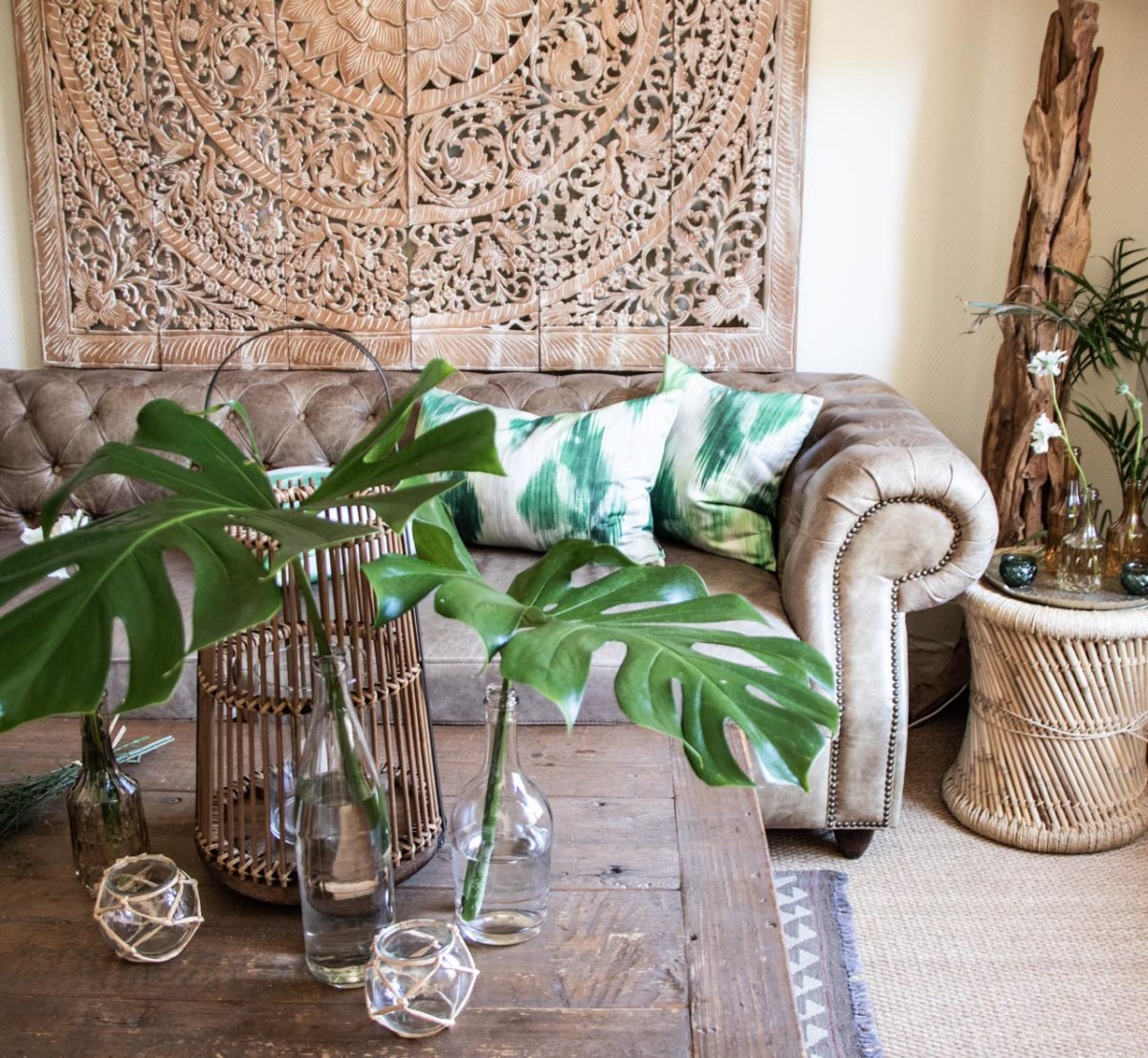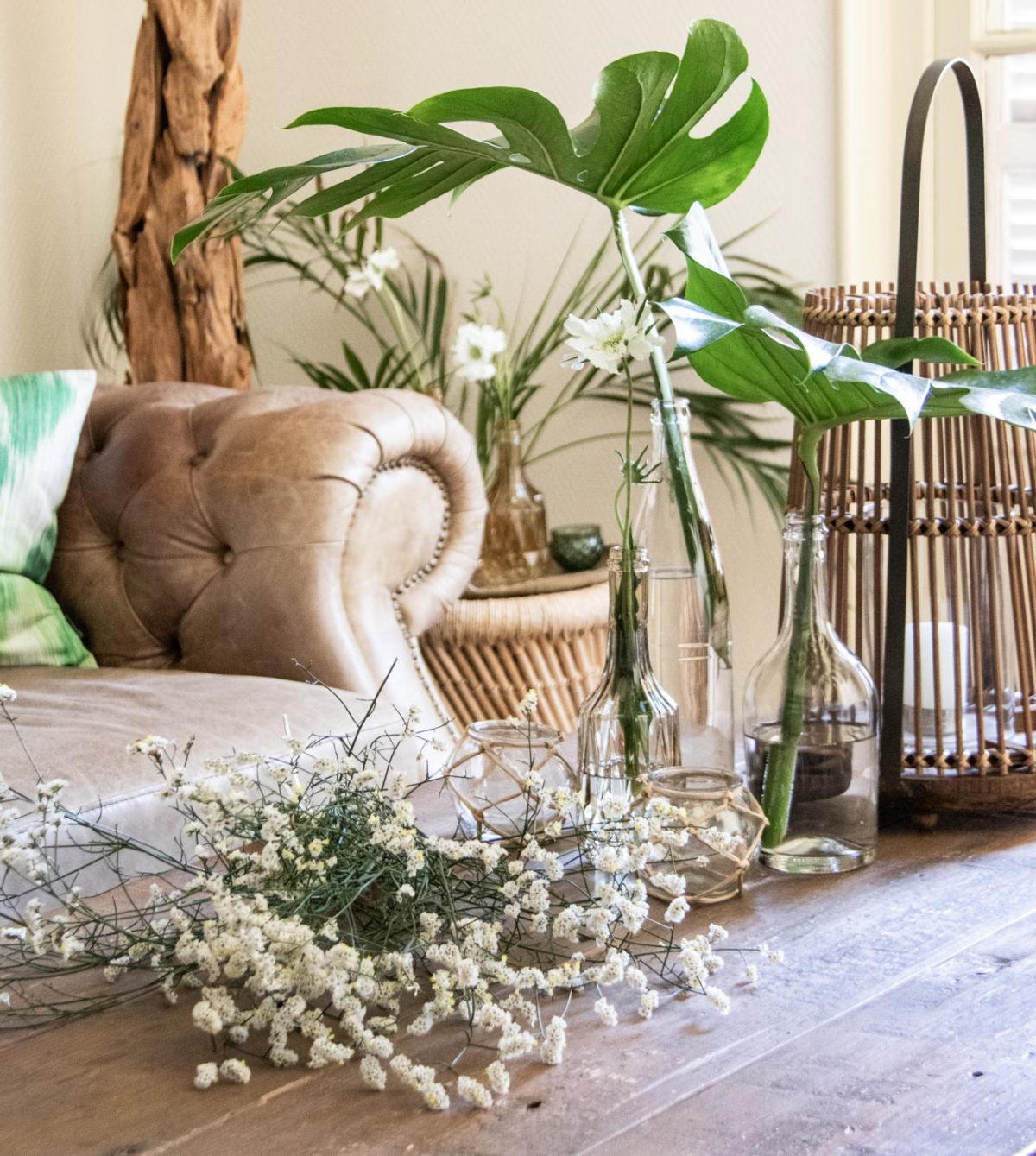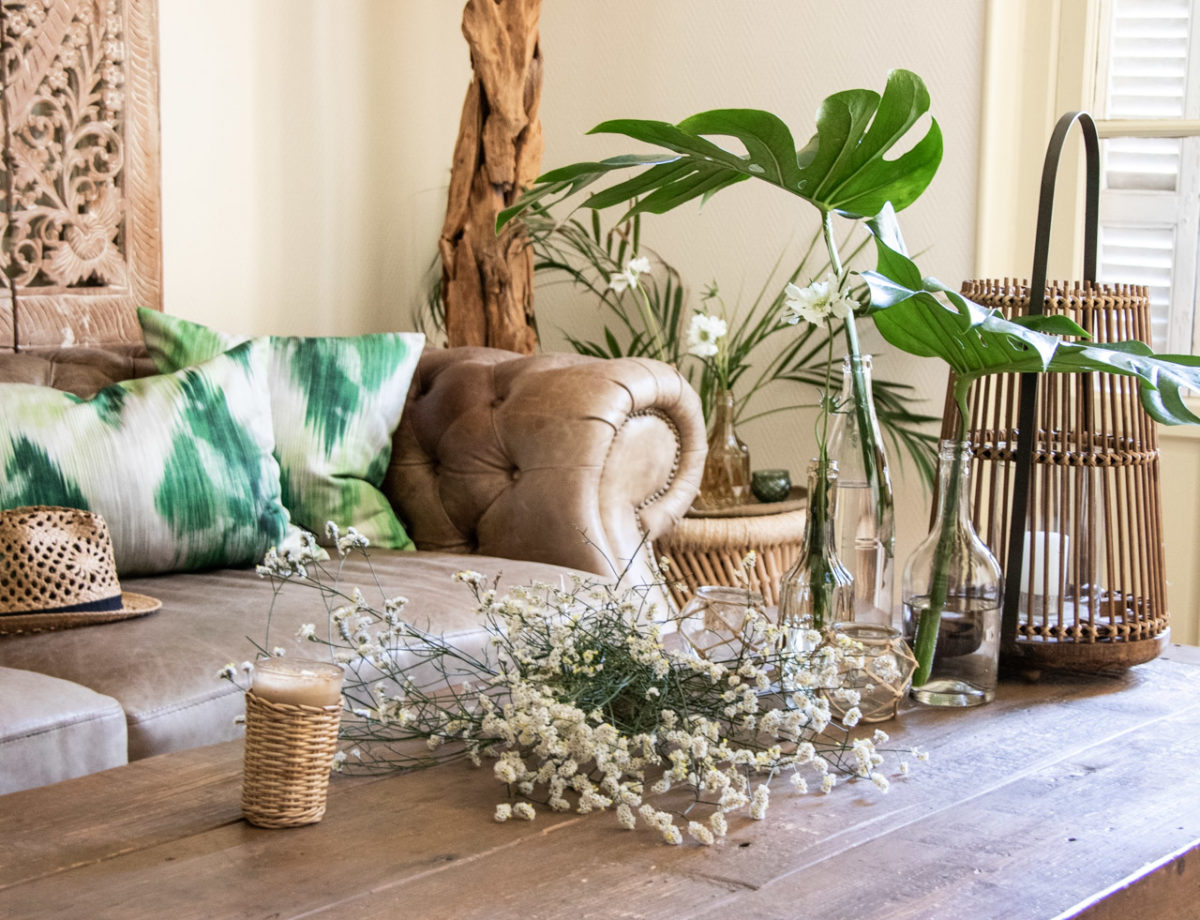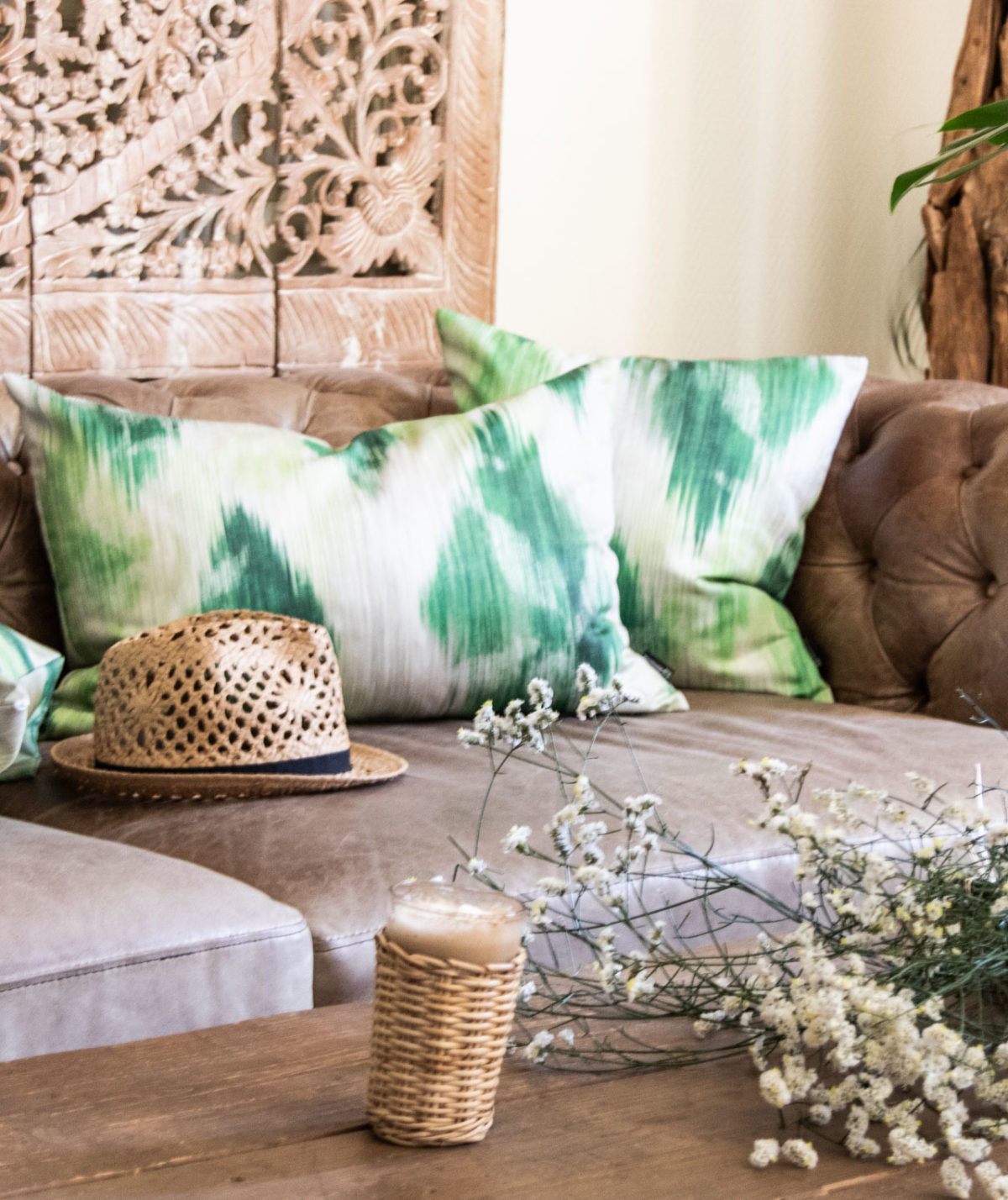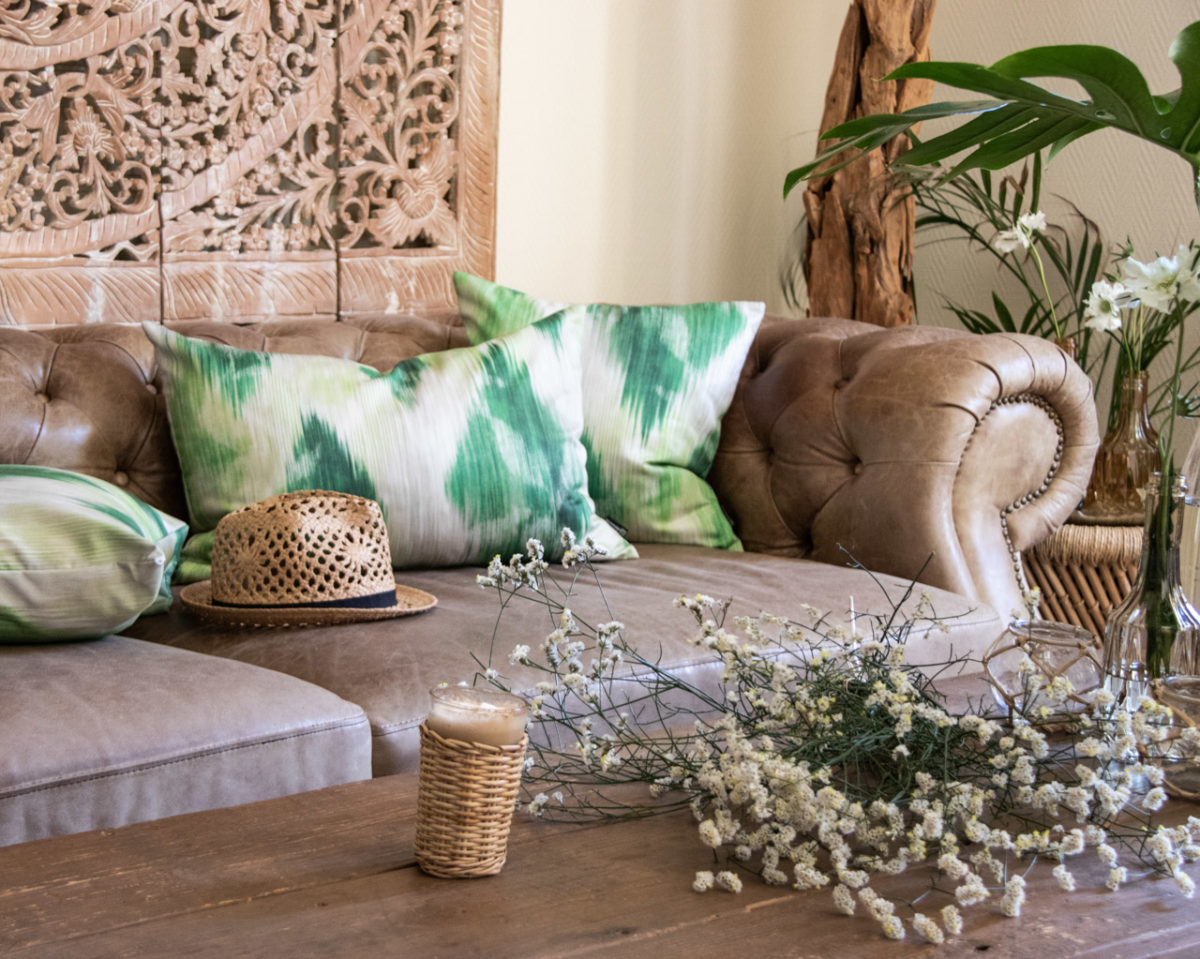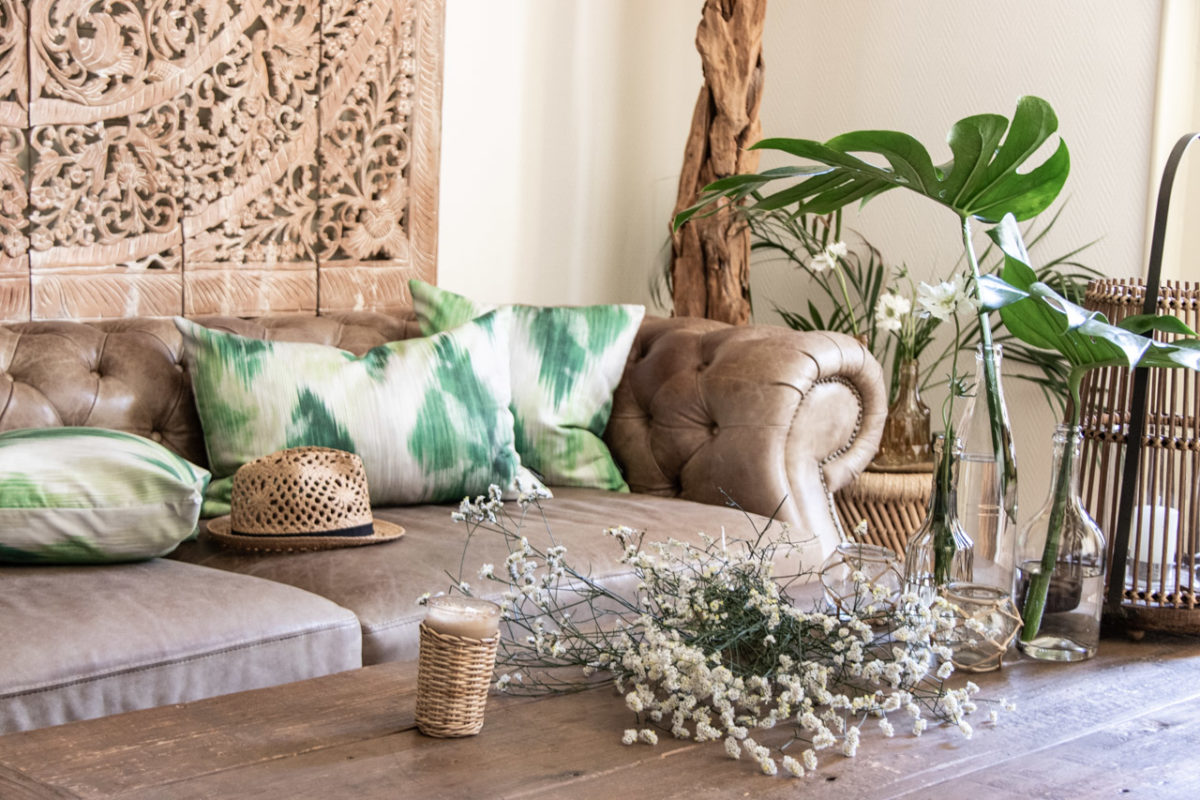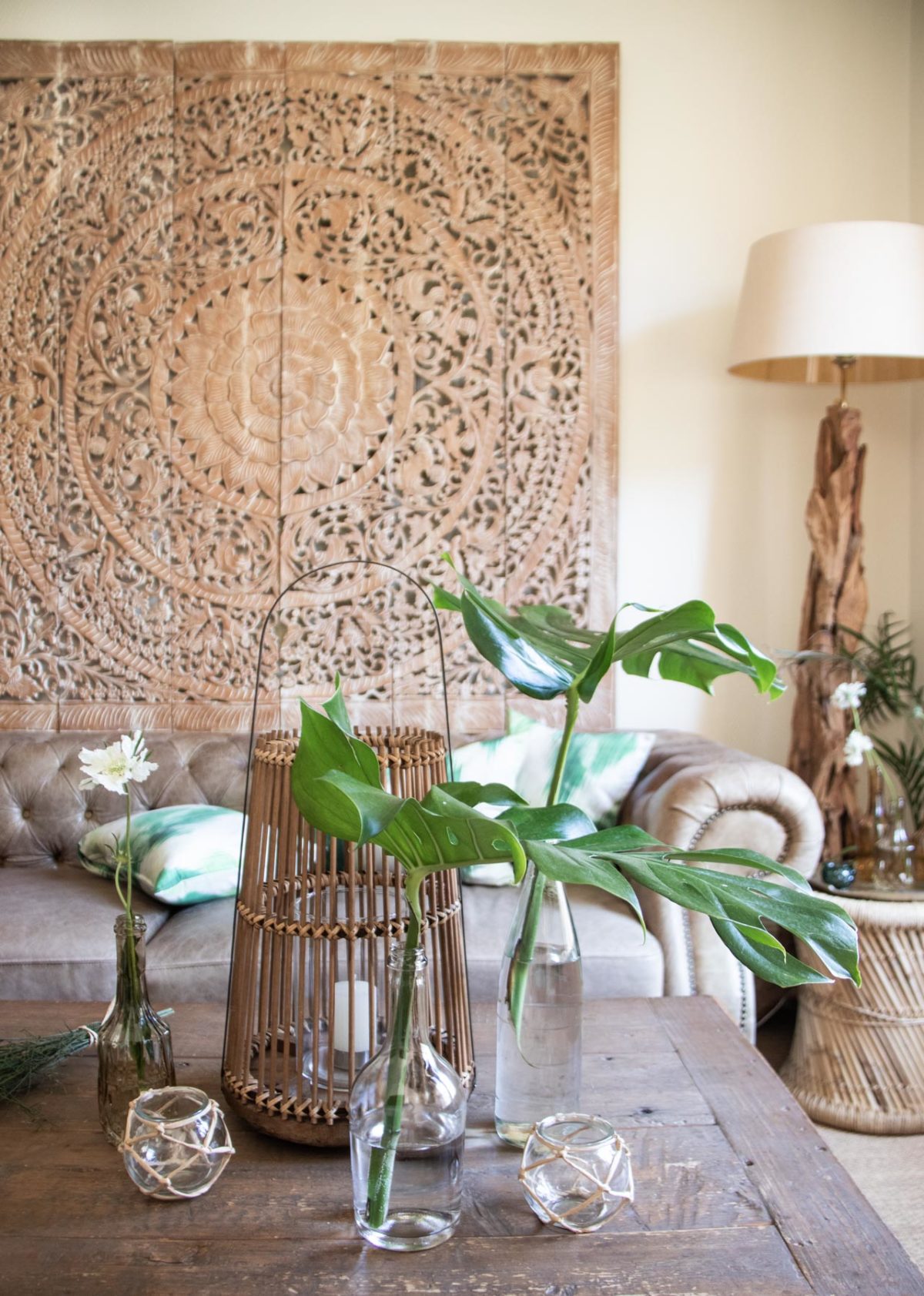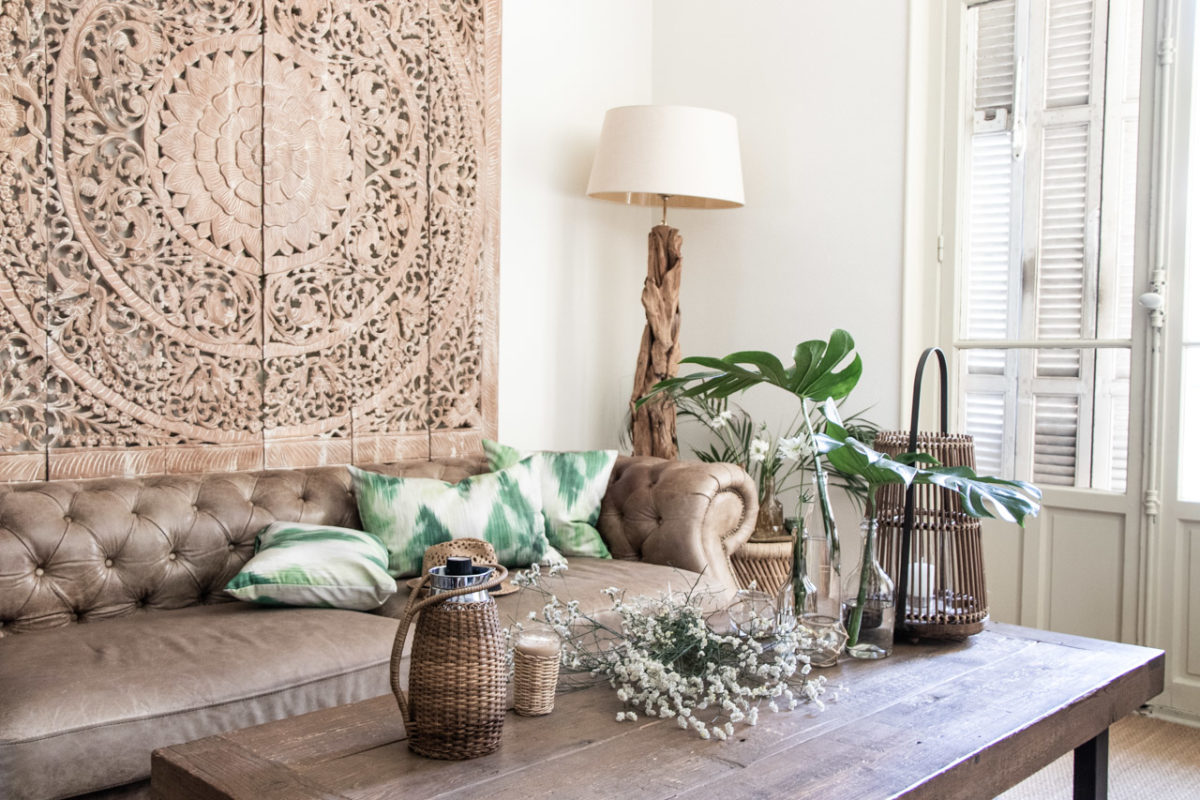 Bisous Tonja
Werbung für gesponserte Artikel: