(Werbung aus Leidenschaft)
Als wir in der Agafay Wüste unterwegs waren, haben wir an einem anderen Camp eine Teepause eingelegt. In erster Linie, weil ich mir das Camp ansehen wollte. Es sah von außen ziemlich beeindruckend aus. Glaubt mir, ich habe einen Riecher für so was. Ich bin quasi ein Awesome-Interior-Trüffelschwein. Und ich wurde nicht enttäuscht.
Das Kalyptus Luxury Desert Camp liegt idyllisch an einem See in der Agafay Wüste und ist unglaublich schön und perfekt. Wer in einem perfekten Camp wohnen möchte, ist hier ganz sicher gut aufgehoben. Das Kalyptus Desert Camp liegt in einer etwas anderen Gegend in der Agafay Wüste als in der, in der wir übernachtet haben, aber von Marrakesch aus dauert die Anfahrt auch nur ungefähr 1,5 Stunden.
Wir hatten spontan angehalten und gefragt, ob wir einen Tee bekommen könnten und wurden nicht enttäuscht. Die Mitarbeiter waren super nett und boten mir eine kleine Führung an. Ich hatte das Gefühl, dass alle sehr stolz auf ihren tollen Arbeitsplatz waren.
So sehr es mir auch in der White Camel Lodge gefallen hat, dieses Camp spielt noch mal in einer anderen Liga. Wie beschreibt man das am besten: Die White Camel Lodge ist der angesagte Ibiza Beach Club und das Kalyptus Luxery Desert Camp ist das Hideway. Das Kalyptus Camp ist noch relativ neu und ich befürchte, dass die Preise vermutlich irgendwann explodieren, wenn es erst mal richtig bekannt ist. Wir sollten unsere Chance wohl bald noch nutzen, bevor dieser Place es unbezahlbar ist.
PS: Ich hätte gerne so eine chillige Lounge-Hütte mitgenommen… Der Hammer oder?
---
(advertising with passion)
When we were traveling in the Agafay Desert, we took a tea break at another camp. In the first place, because I wanted to have a look at the camp. It looked pretty awesome from the outside. Believe me, I have a nose for this kind of thing. I'm kind of an Awesome-Interior-truffle pig. And I was not disappointed.
The Kalyptus Luxury Desert Camp is idyllically located on a lake in the Agafay Desert and is incredibly beautiful and perfect. If you want to stay in a perfect camp, this is definitely the place for you. The Kalyptus Desert Camp is in a slightly different area of the Agafay Desert than the one we stayed in, but it also only takes about 1.5 hours to get there from Marrakech.
We had spontaneously stopped and asked if we could get a tea and were not disappointed. The staff were super nice and offered me a little tour. I got the feeling that everyone was very proud of their great workplace.
As much as I enjoyed White Camel Lodge, this camp is in another league. How to describe it best: White Camel Lodge is the hip Ibiza Beach Club and Kalyptus Luxery Desert Camp is the Hideway. The Kalyptus Camp is still relatively new and I'm afraid prices will probably skyrocket eventually once it's really well known. We should probably take our chances soon before this place makes it unaffordable.
PS: I would have liked to take such a chill lounge hut… so amazing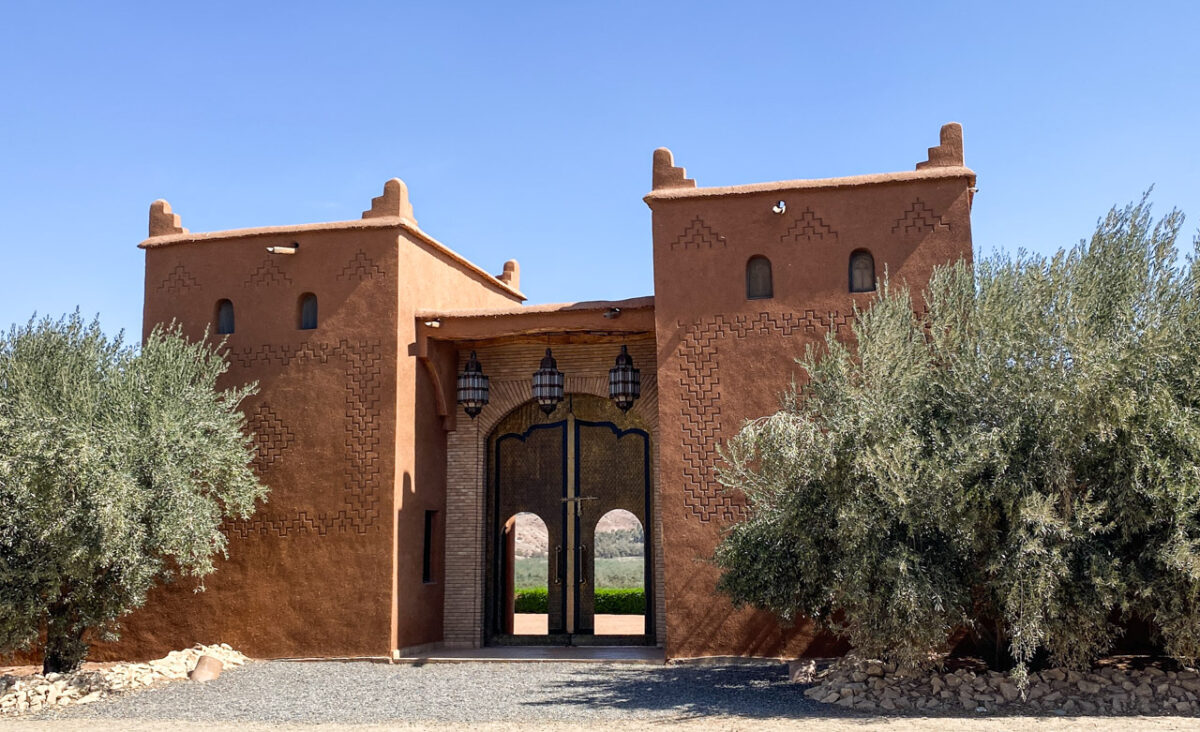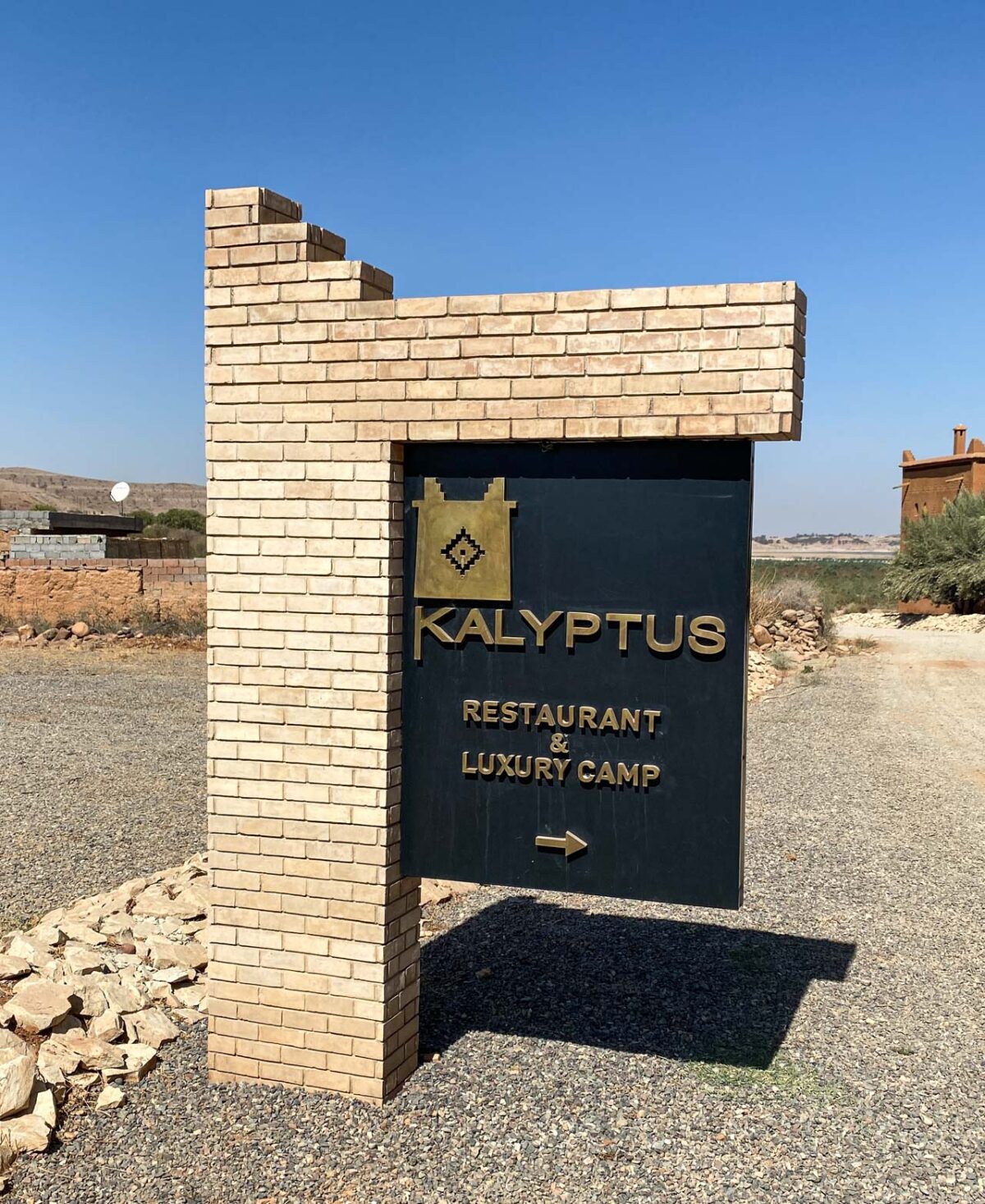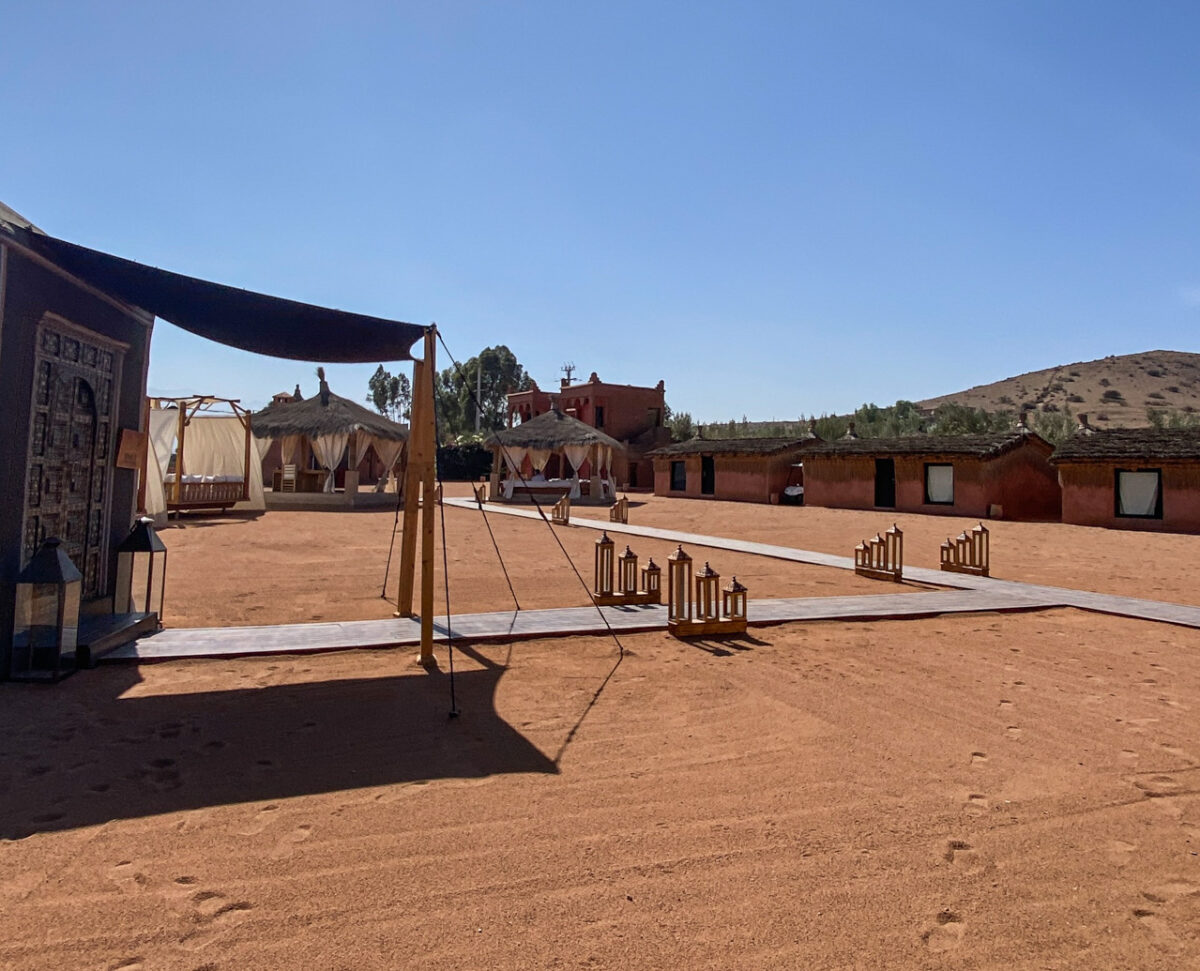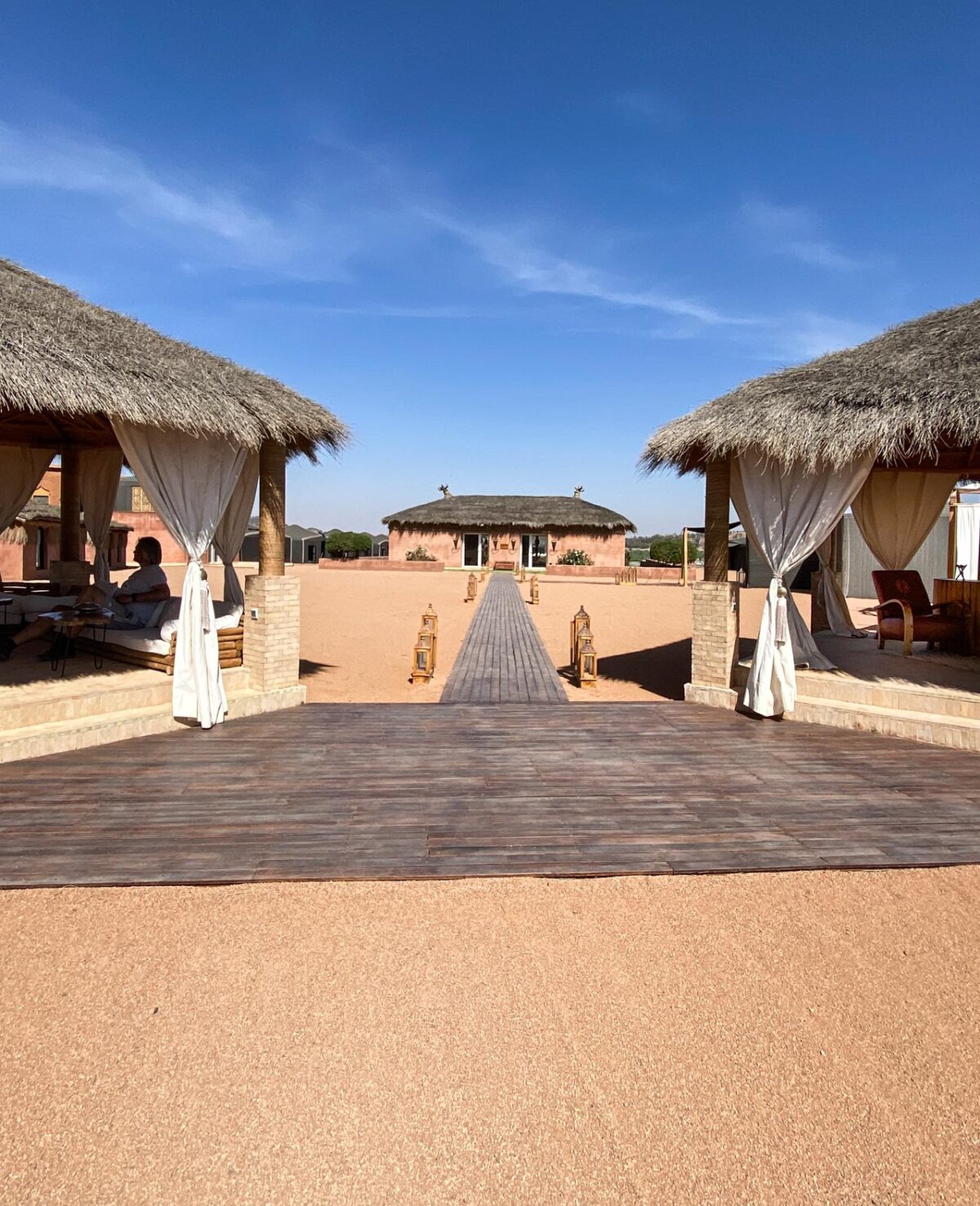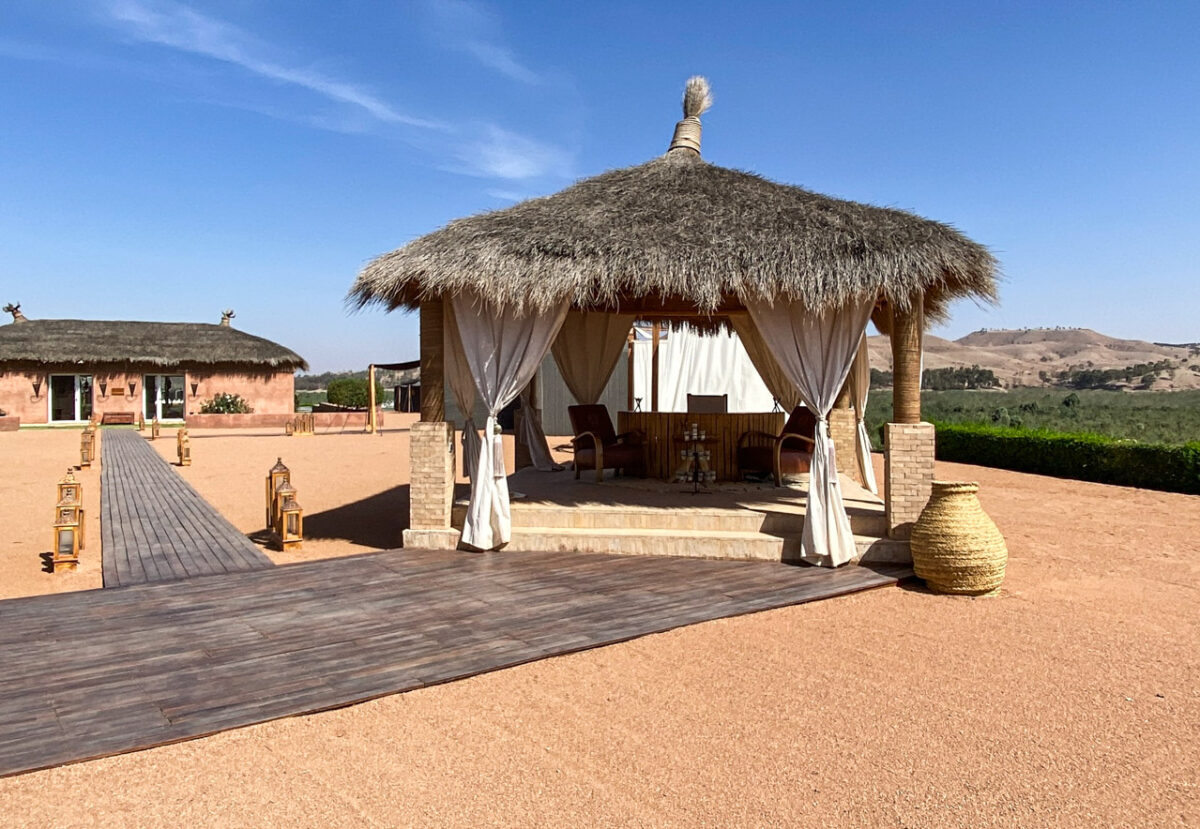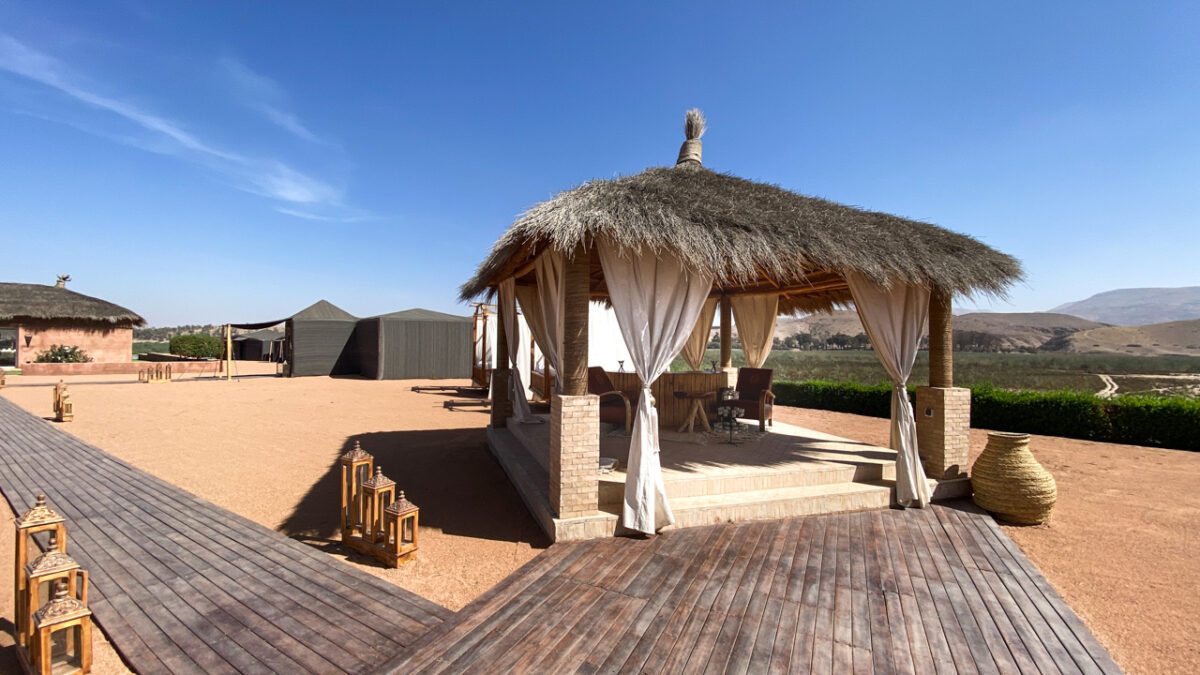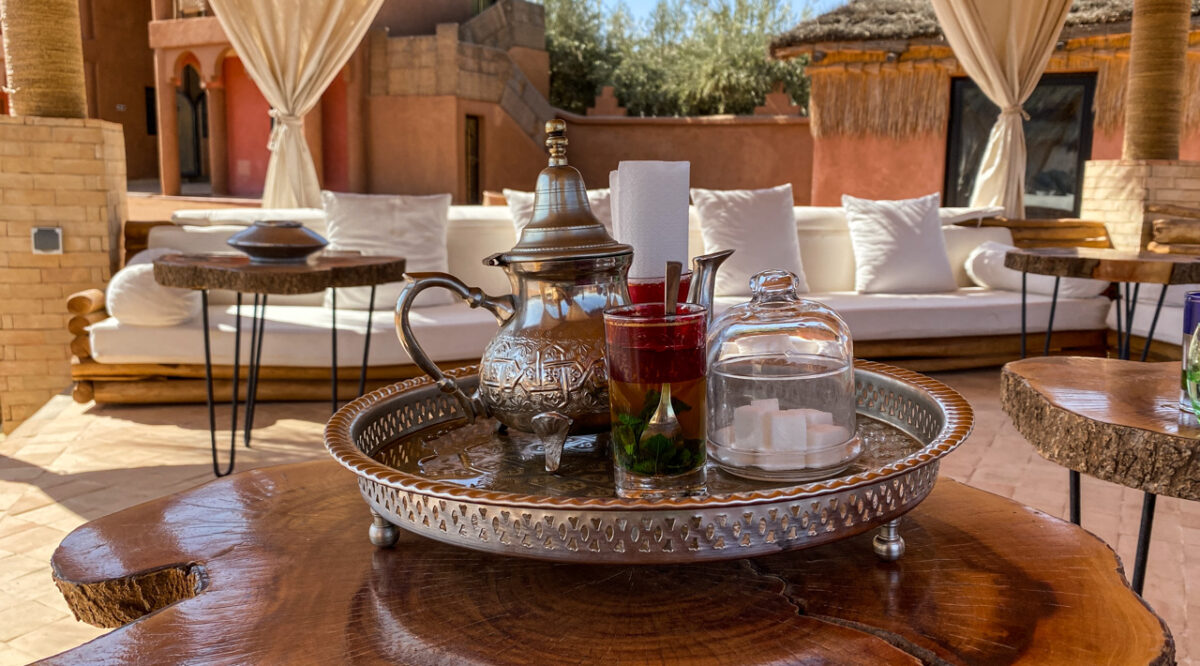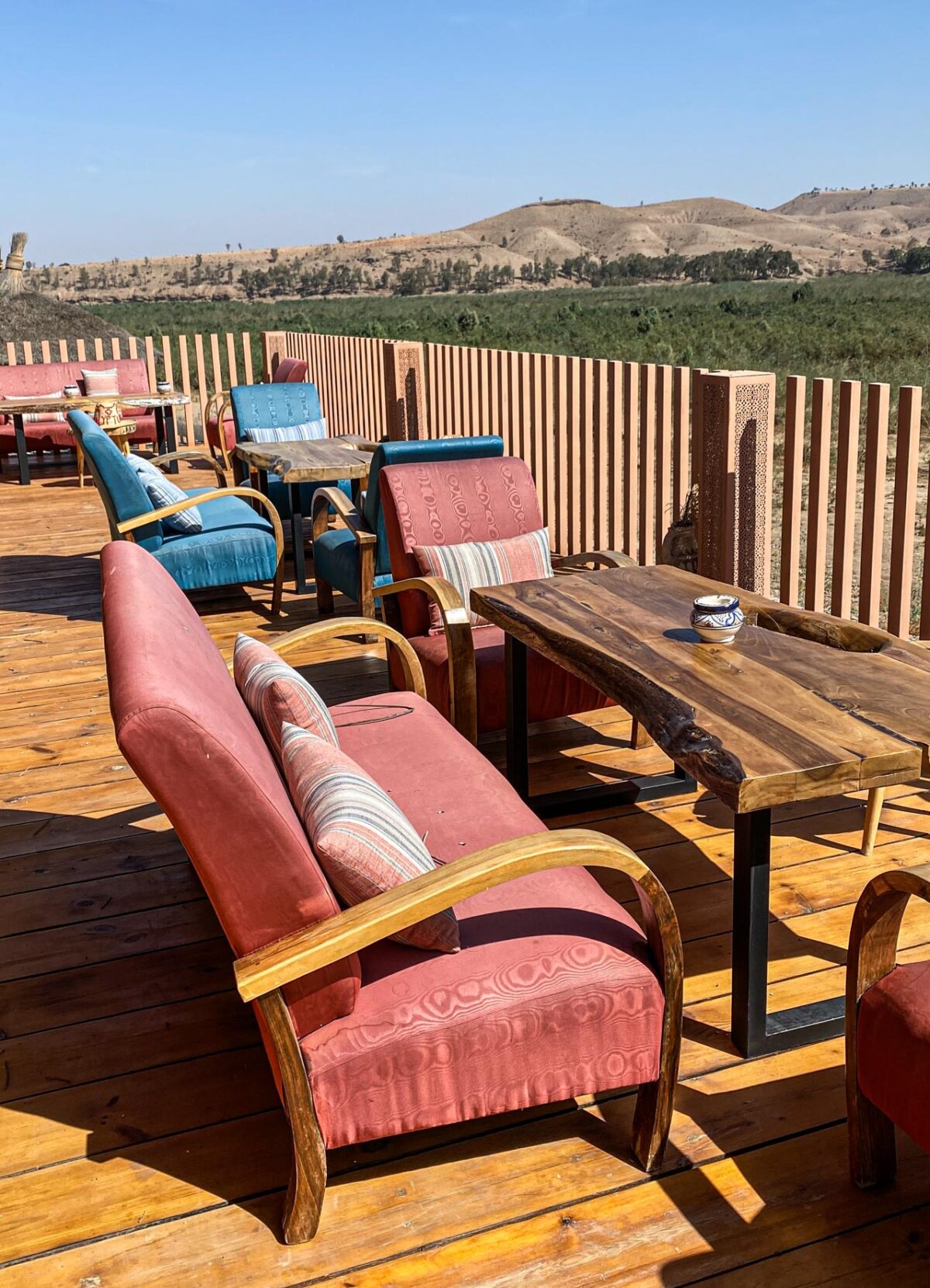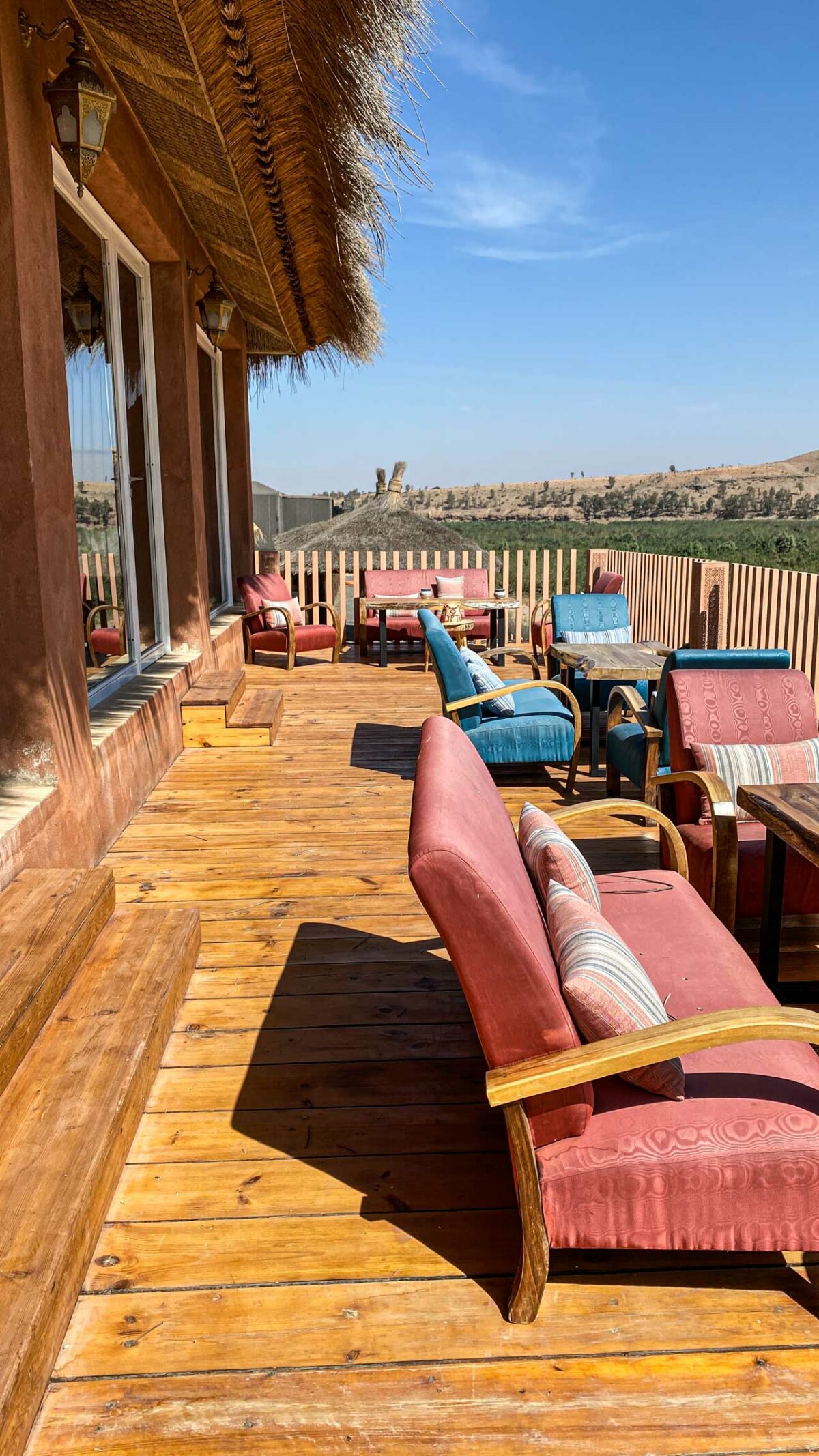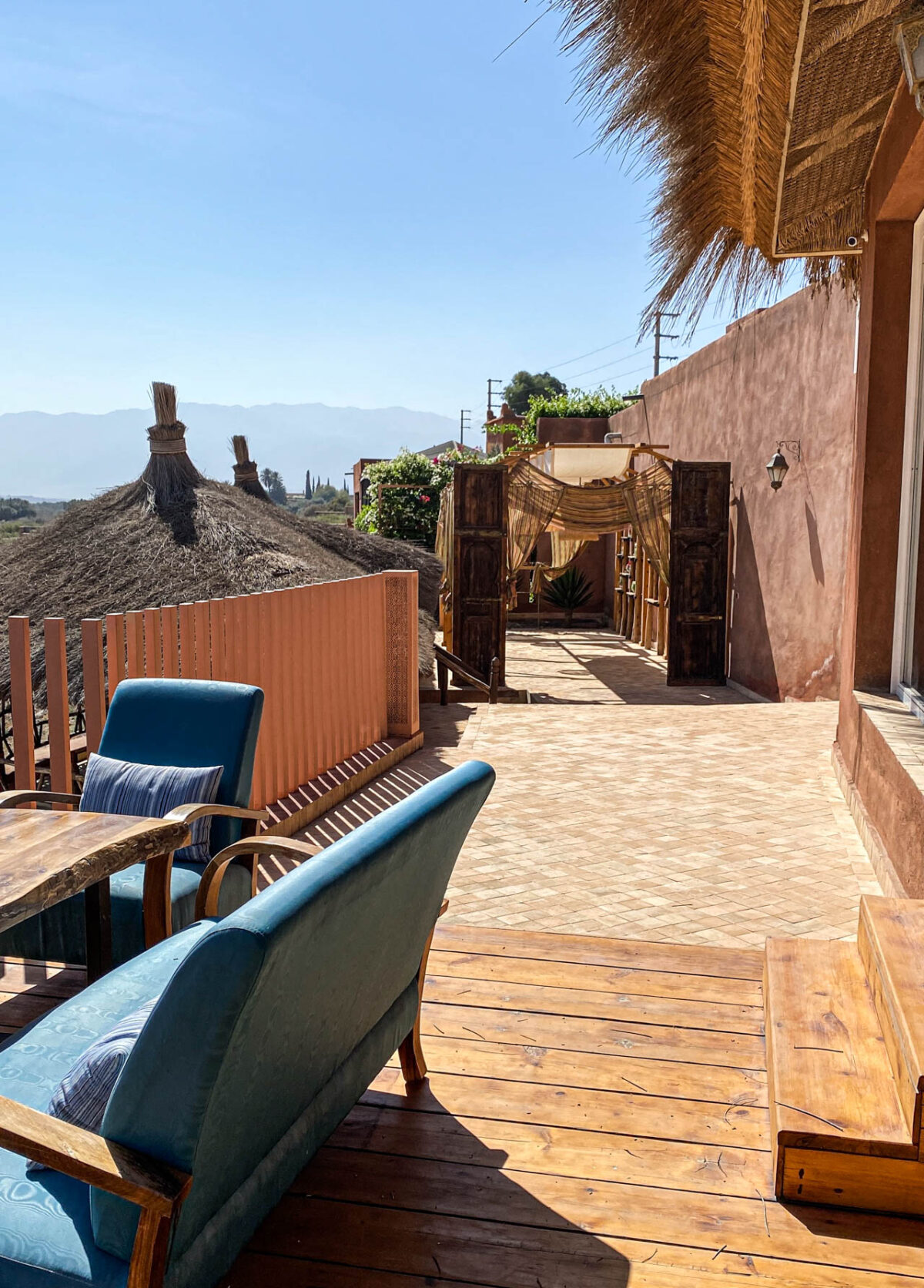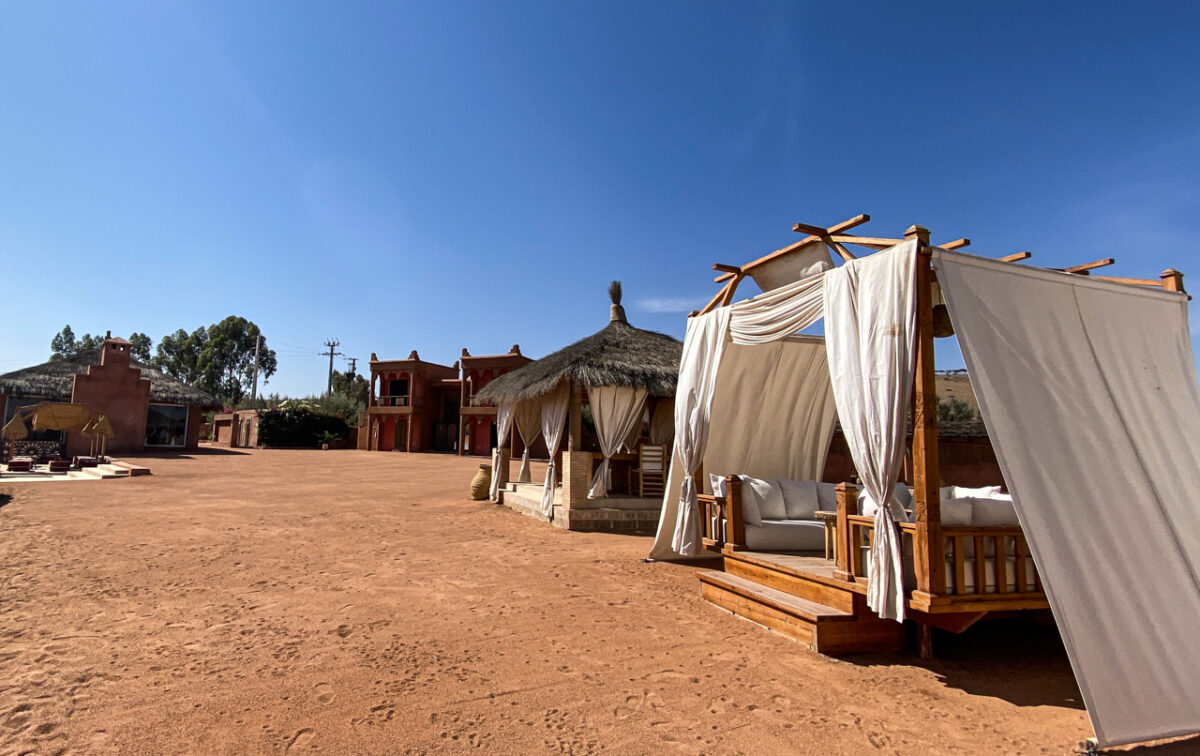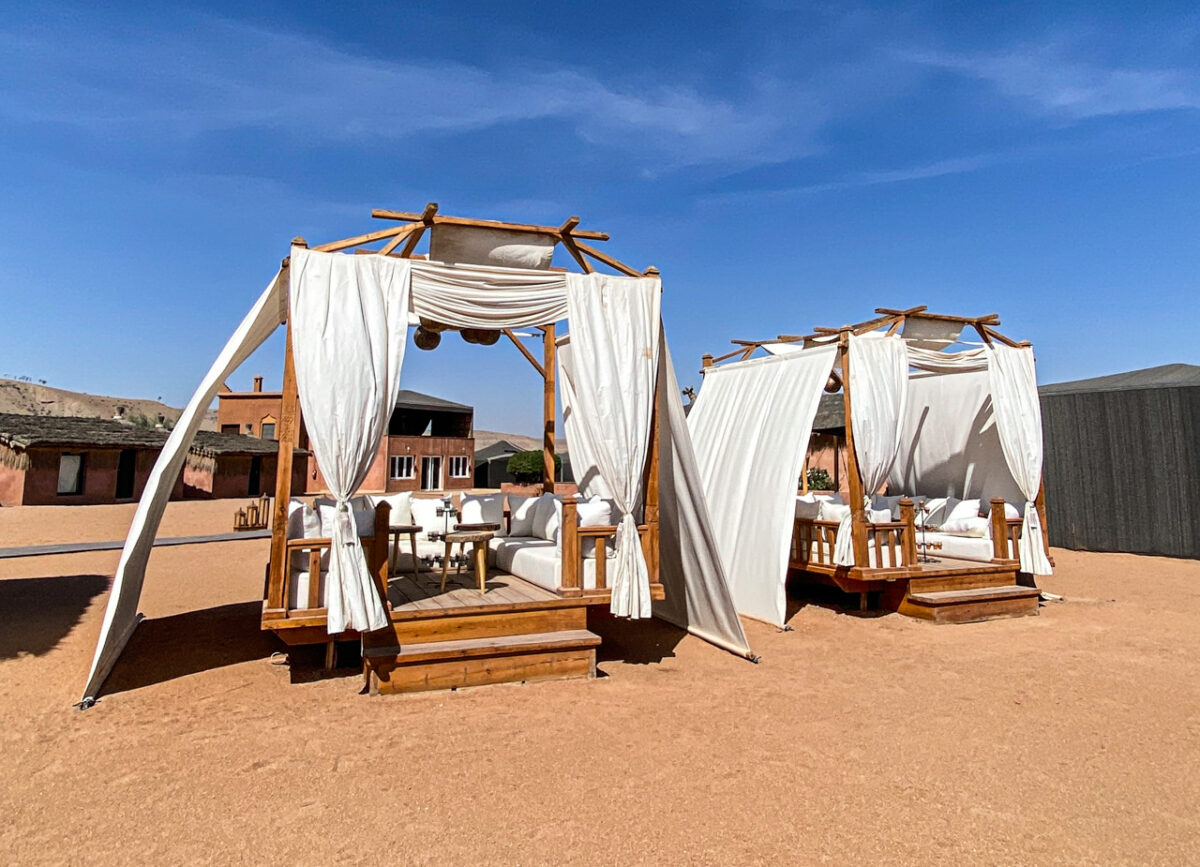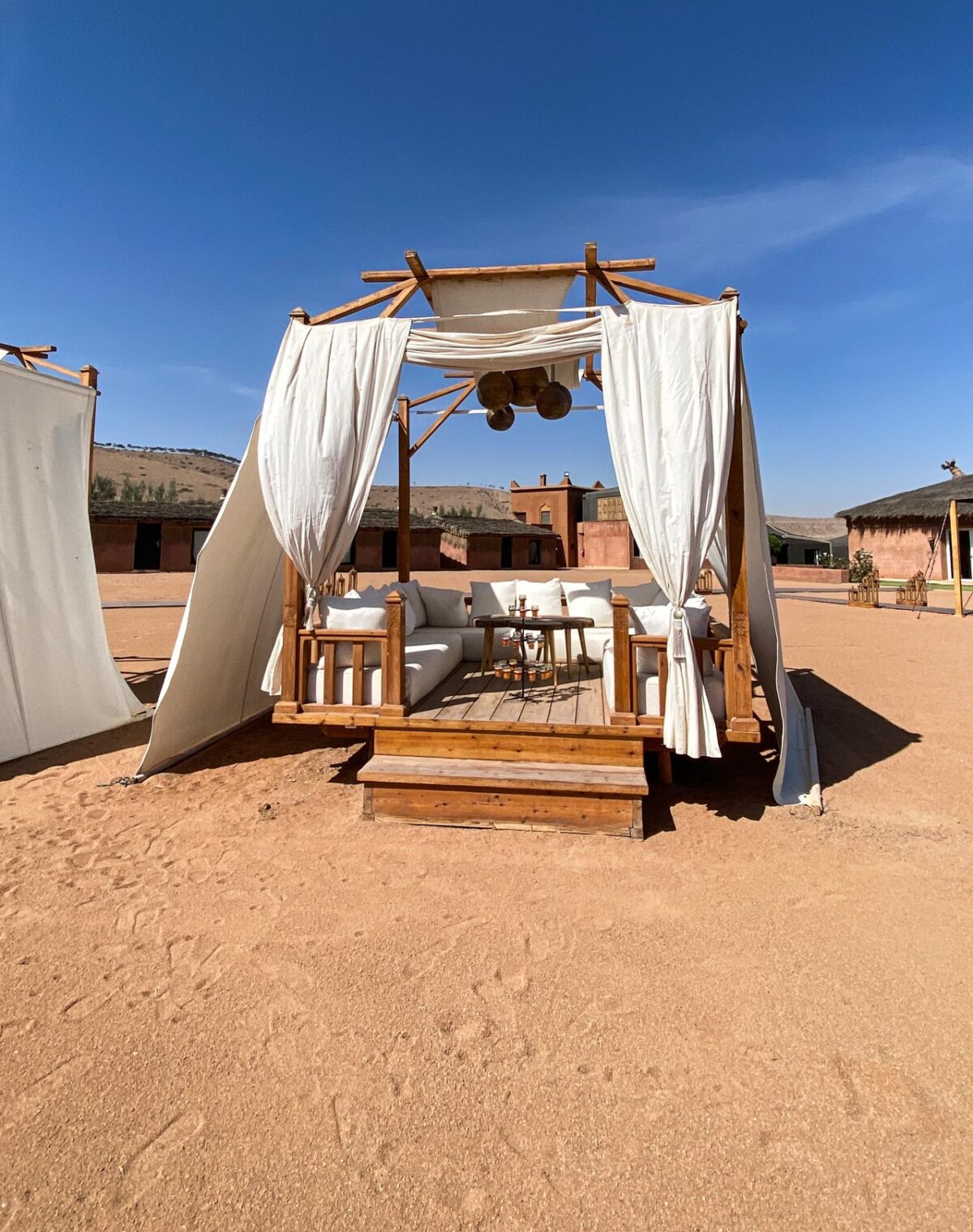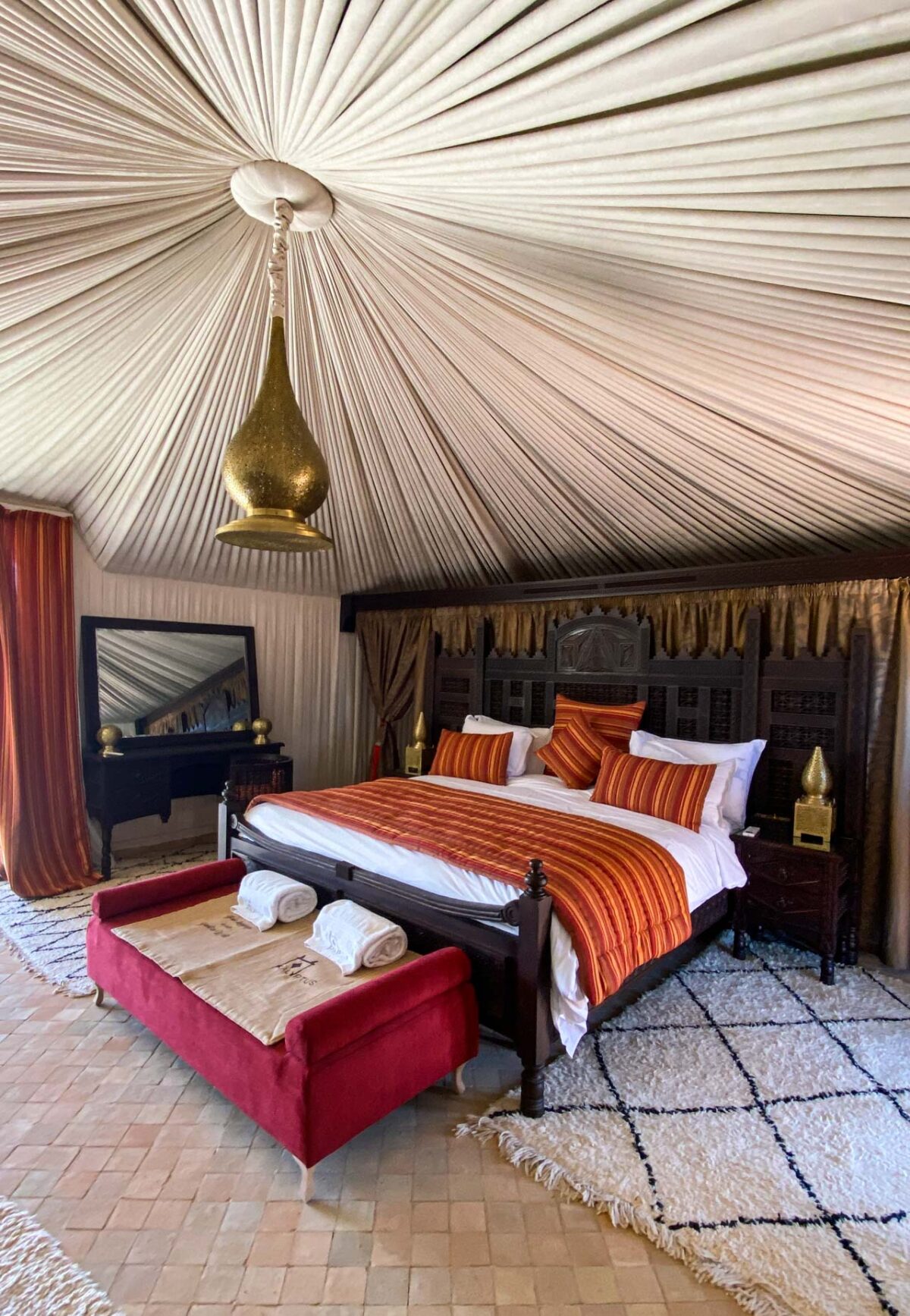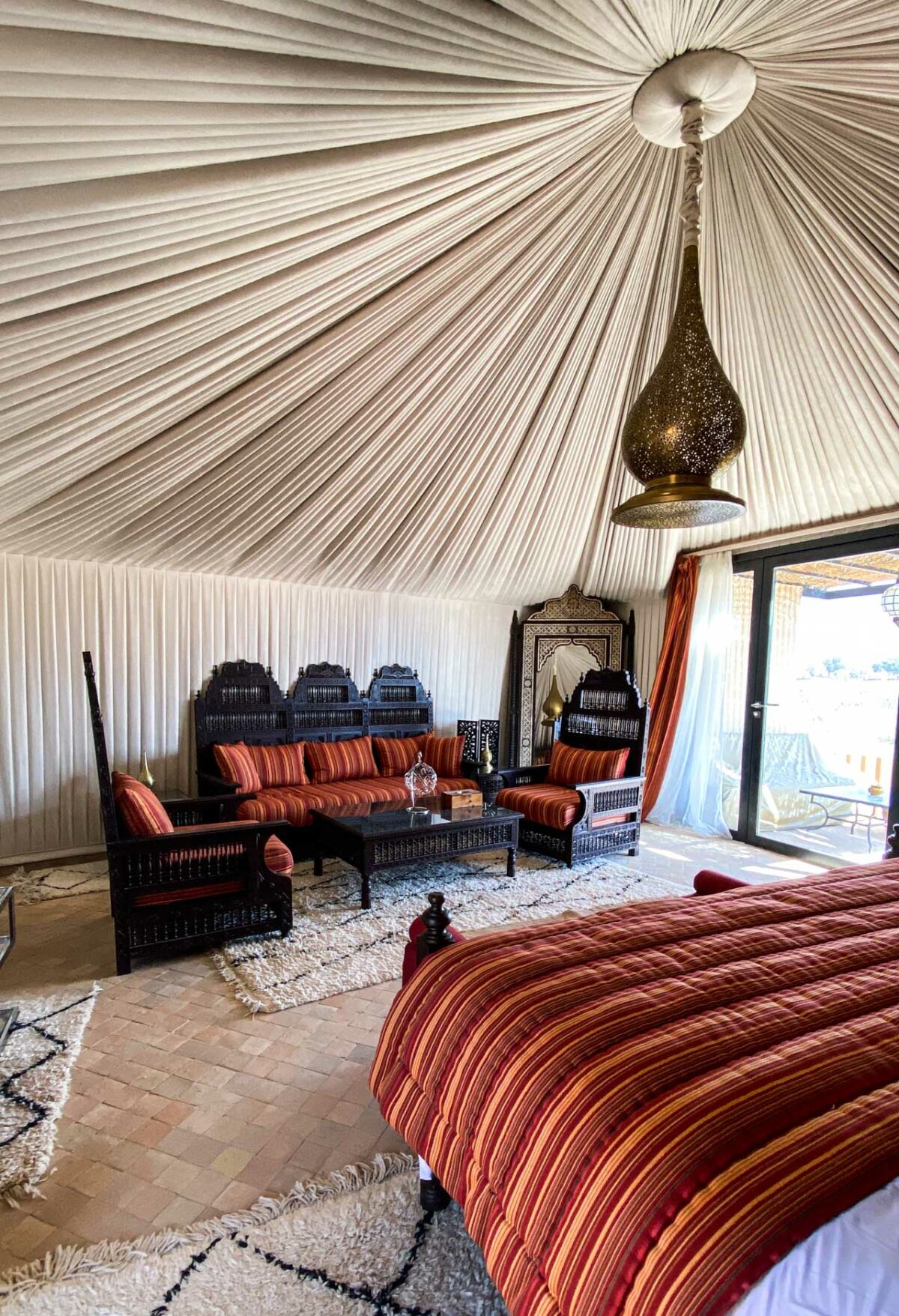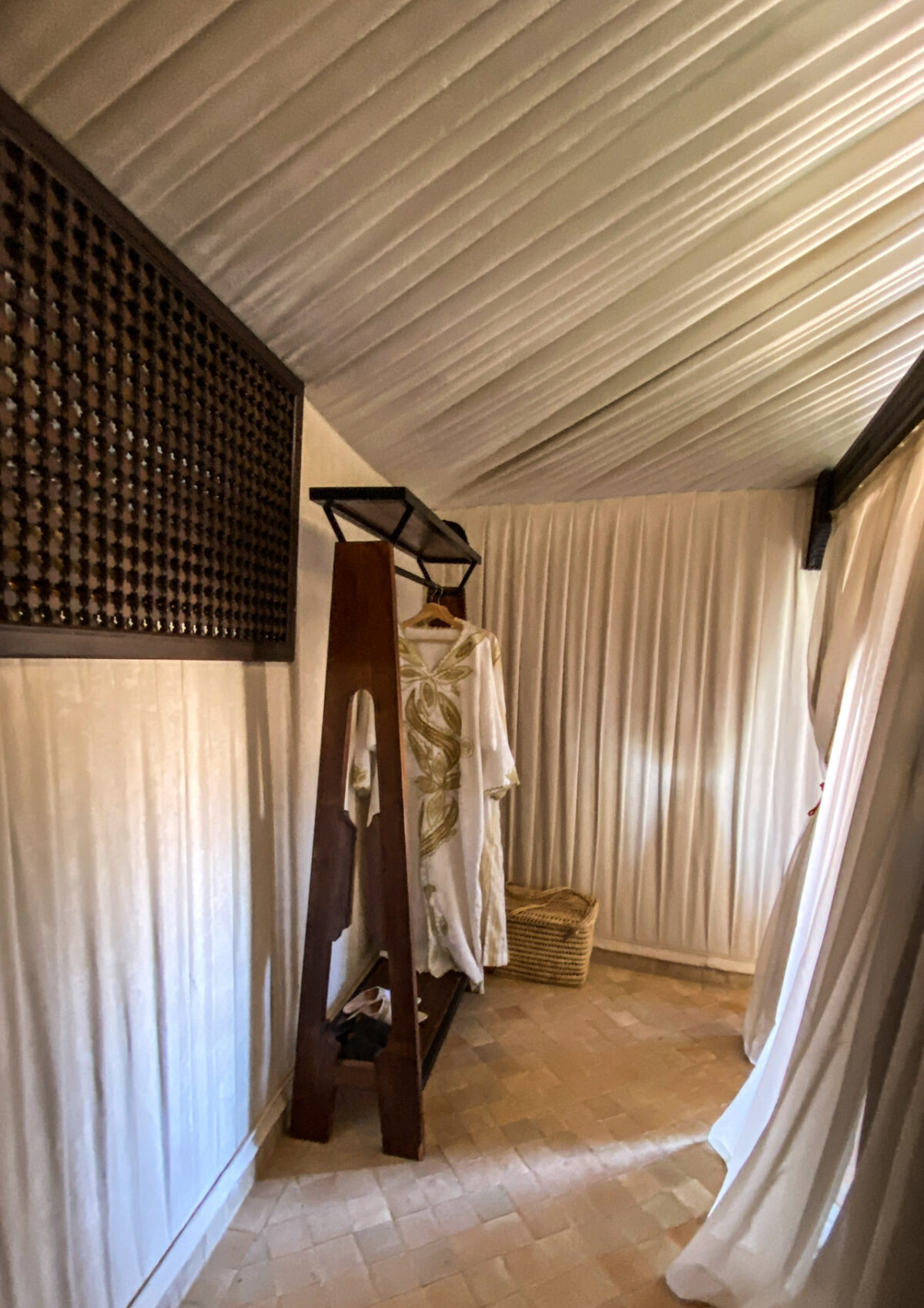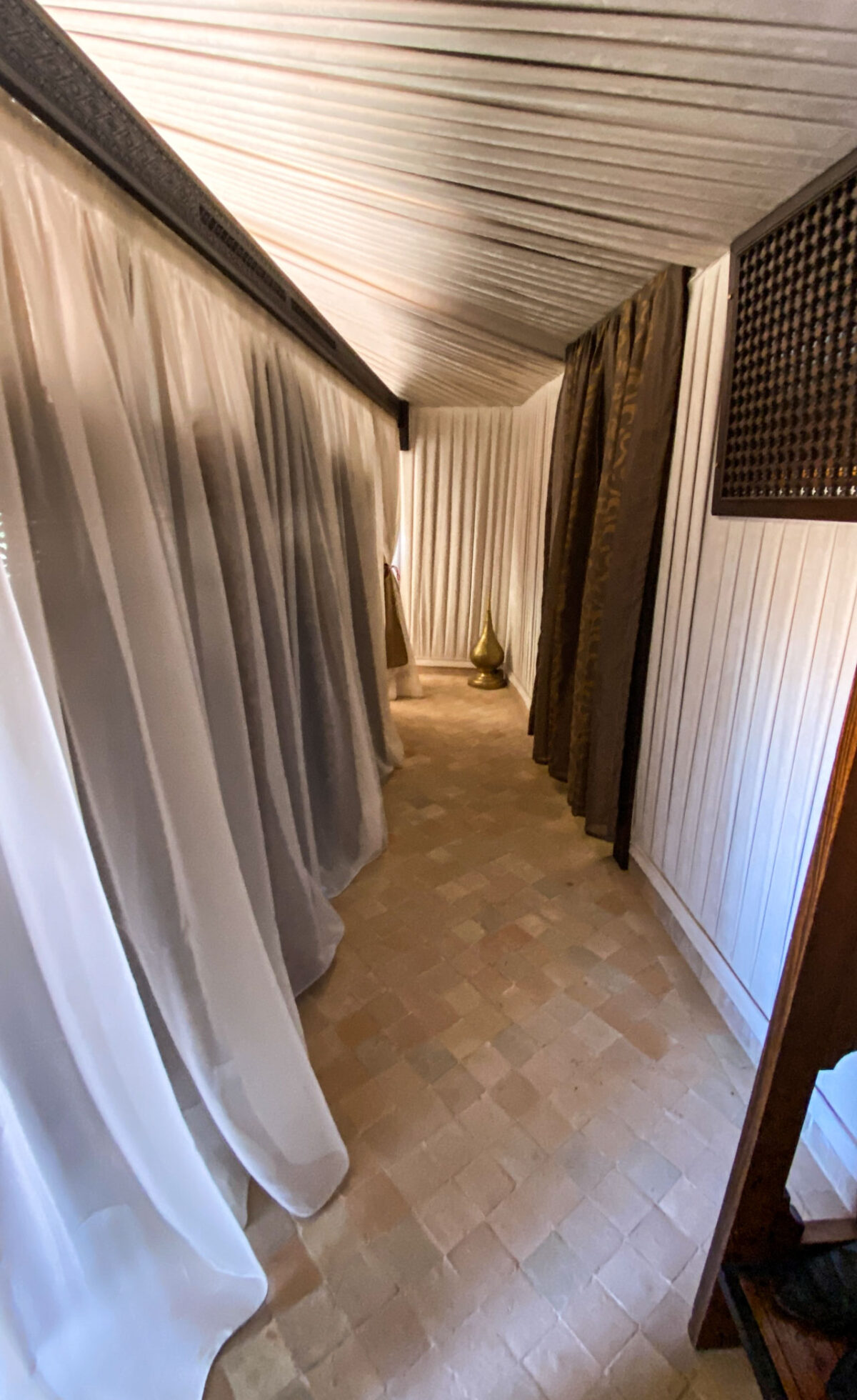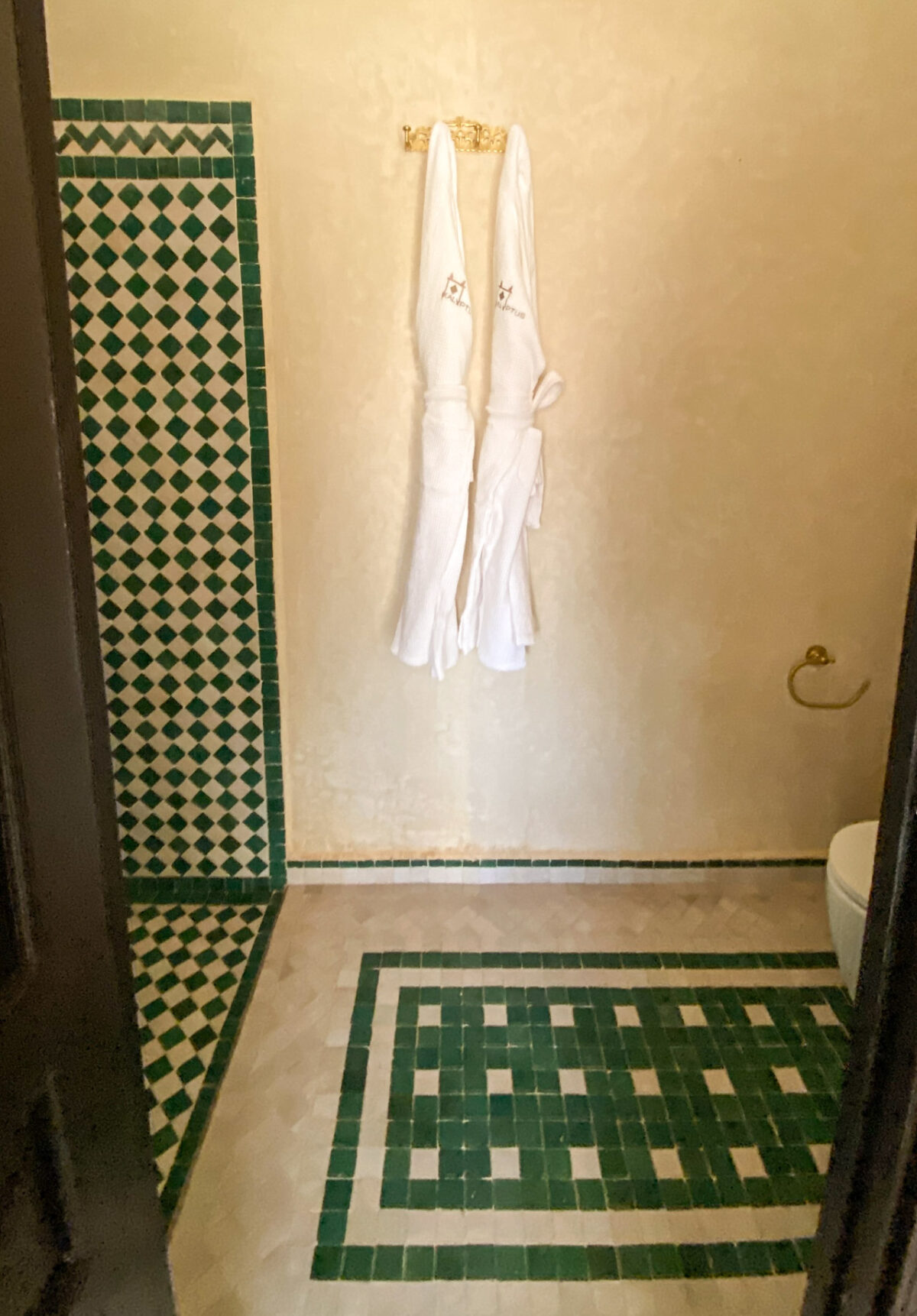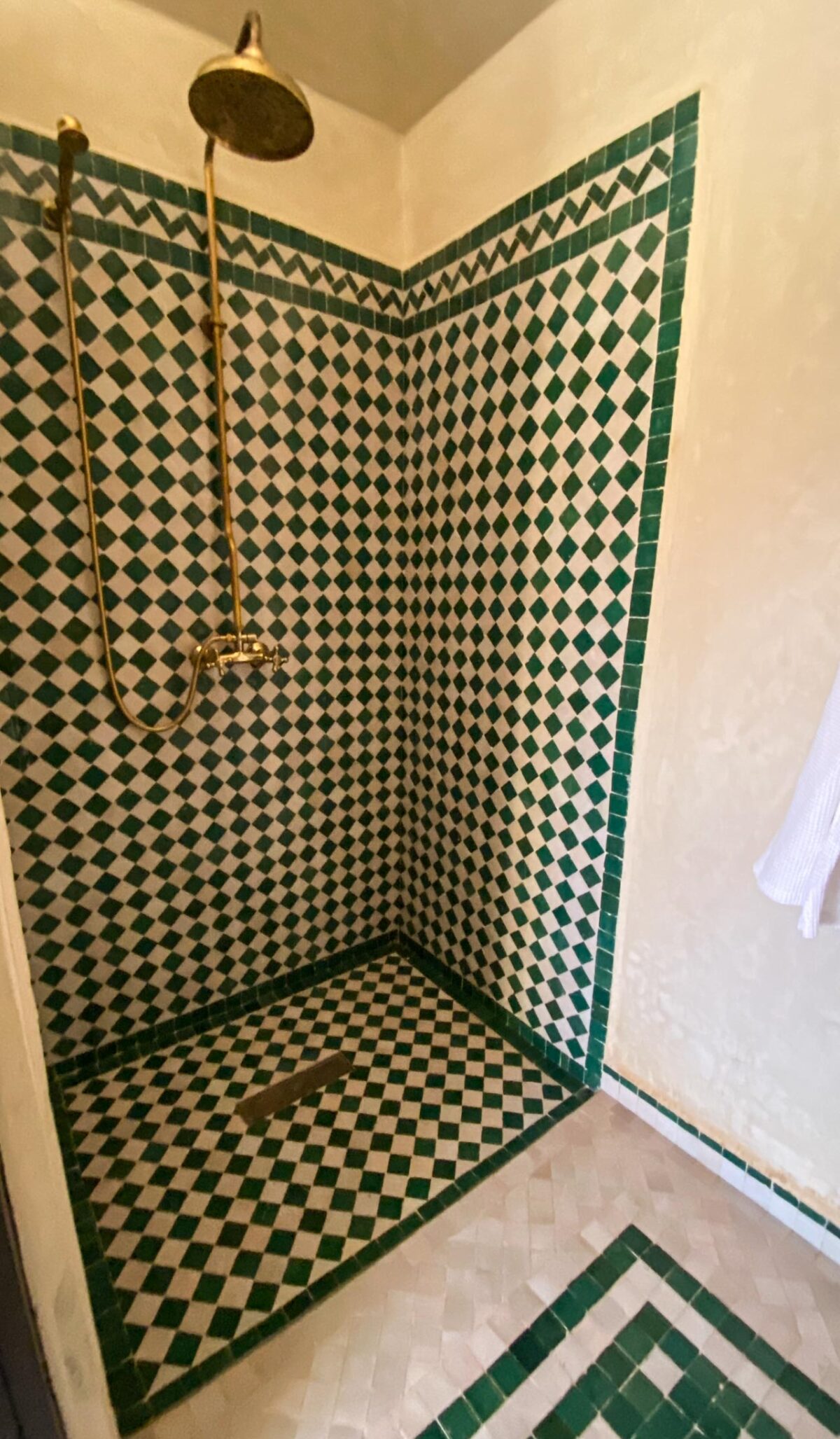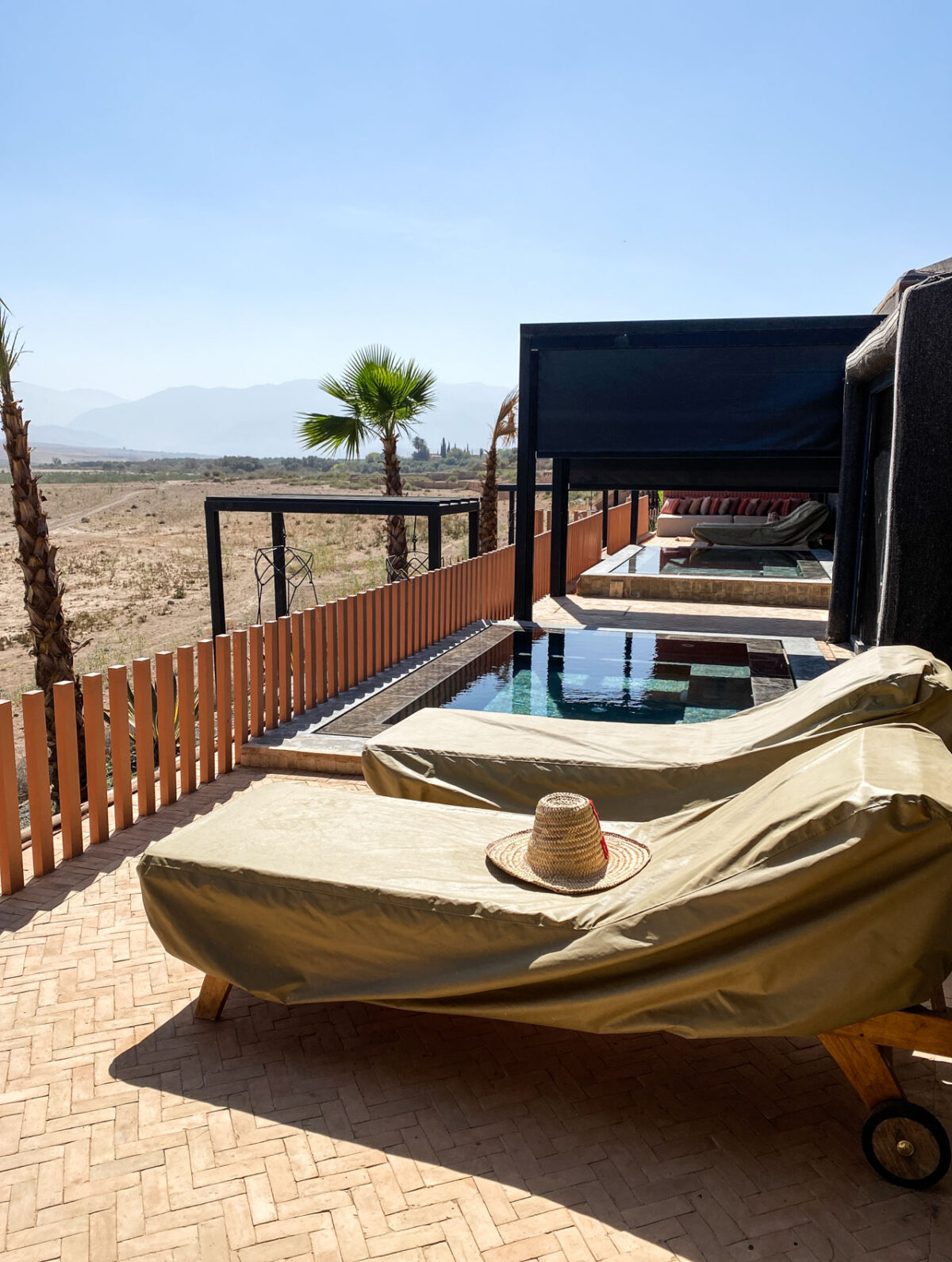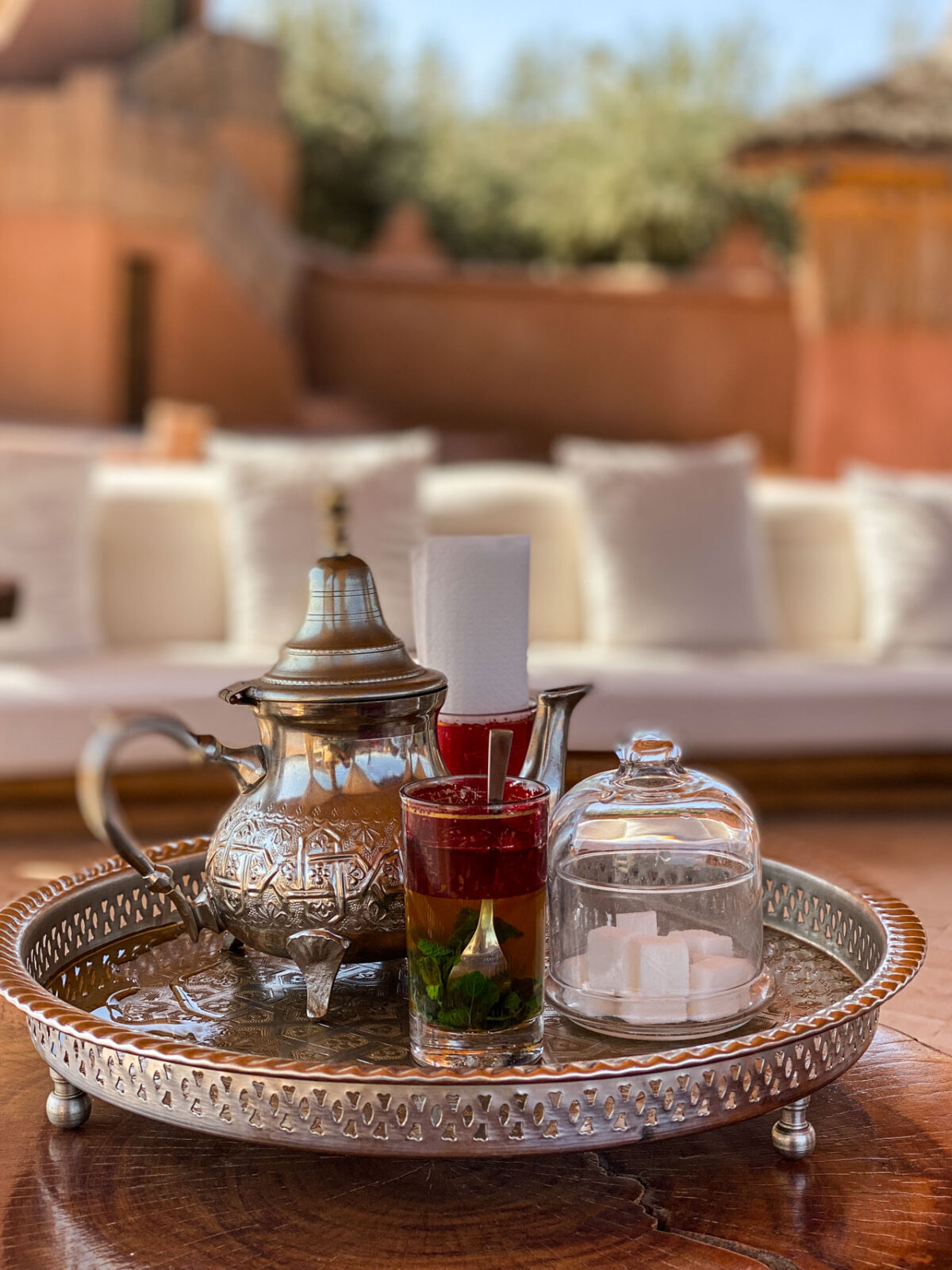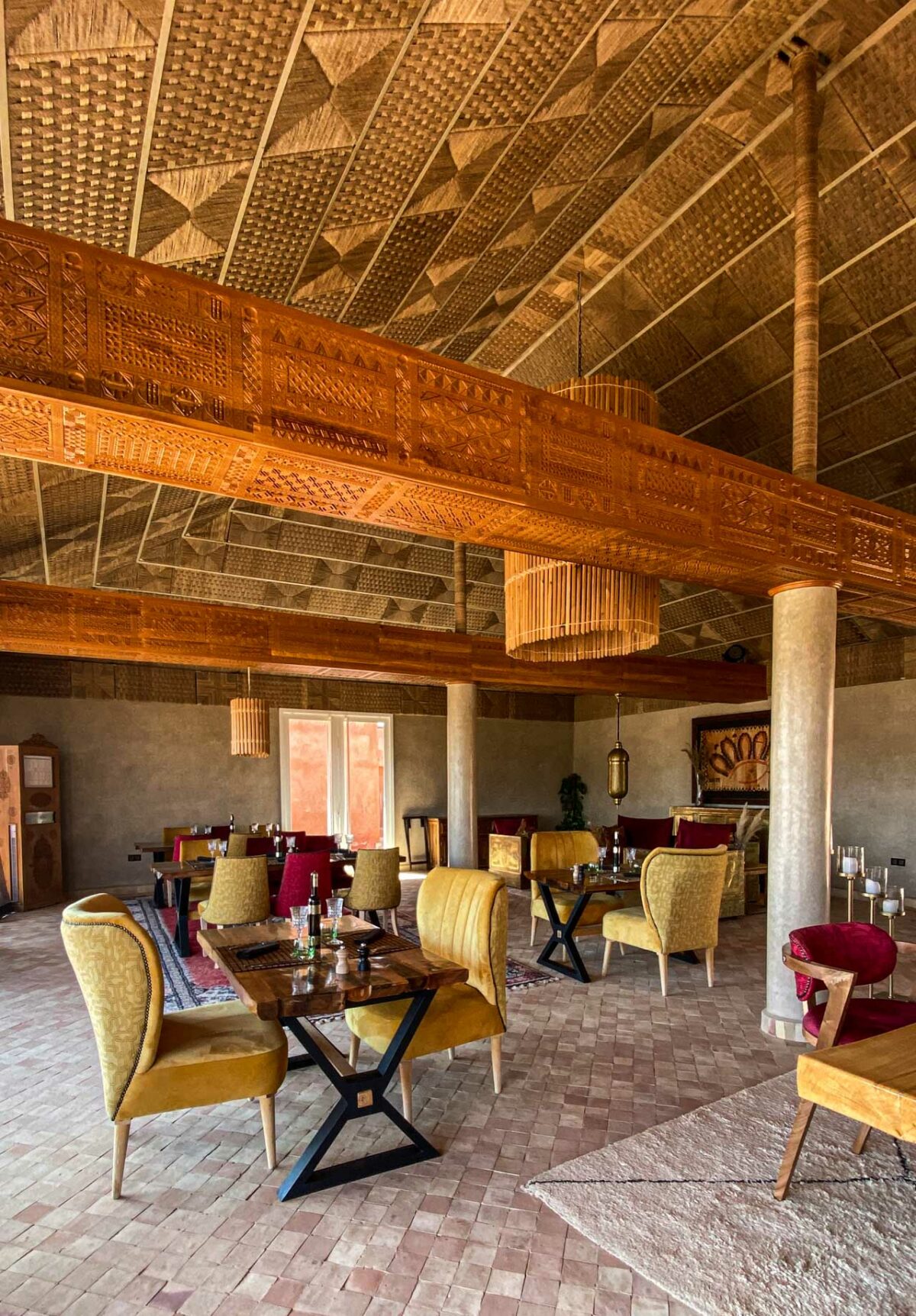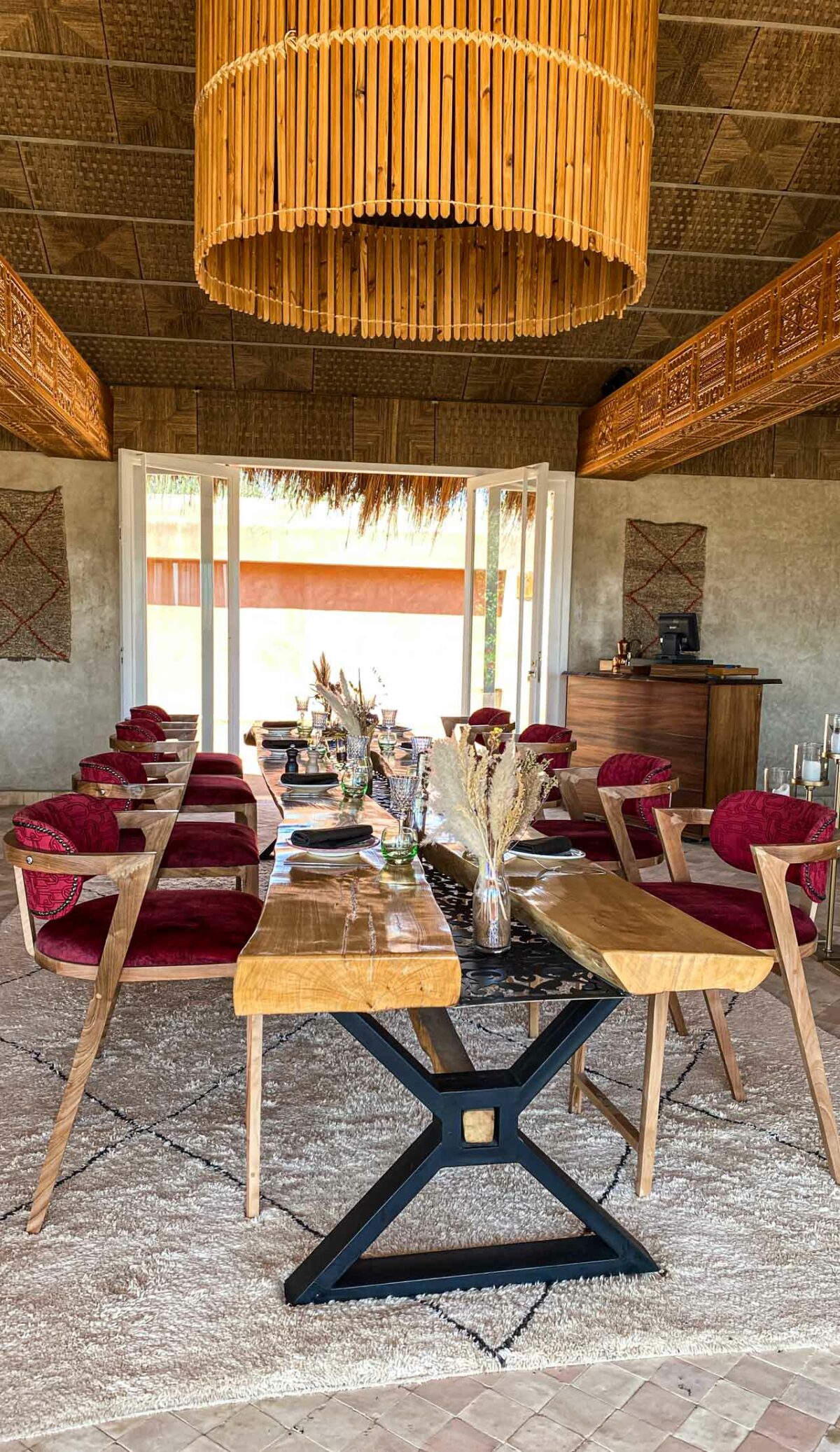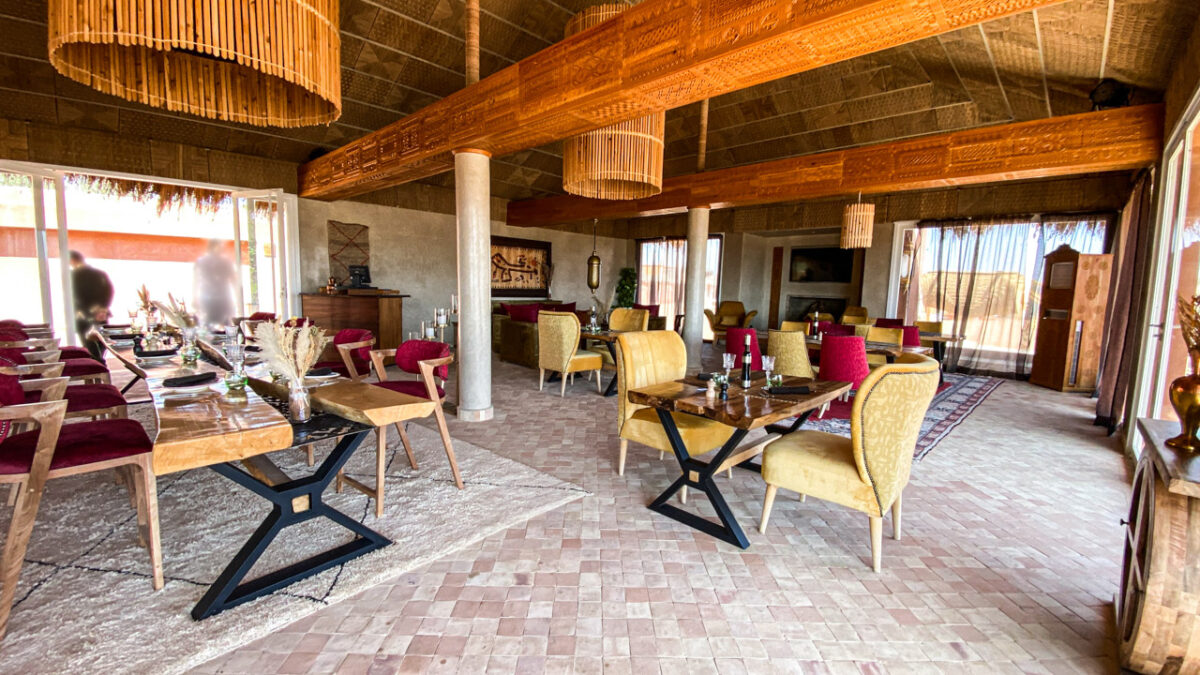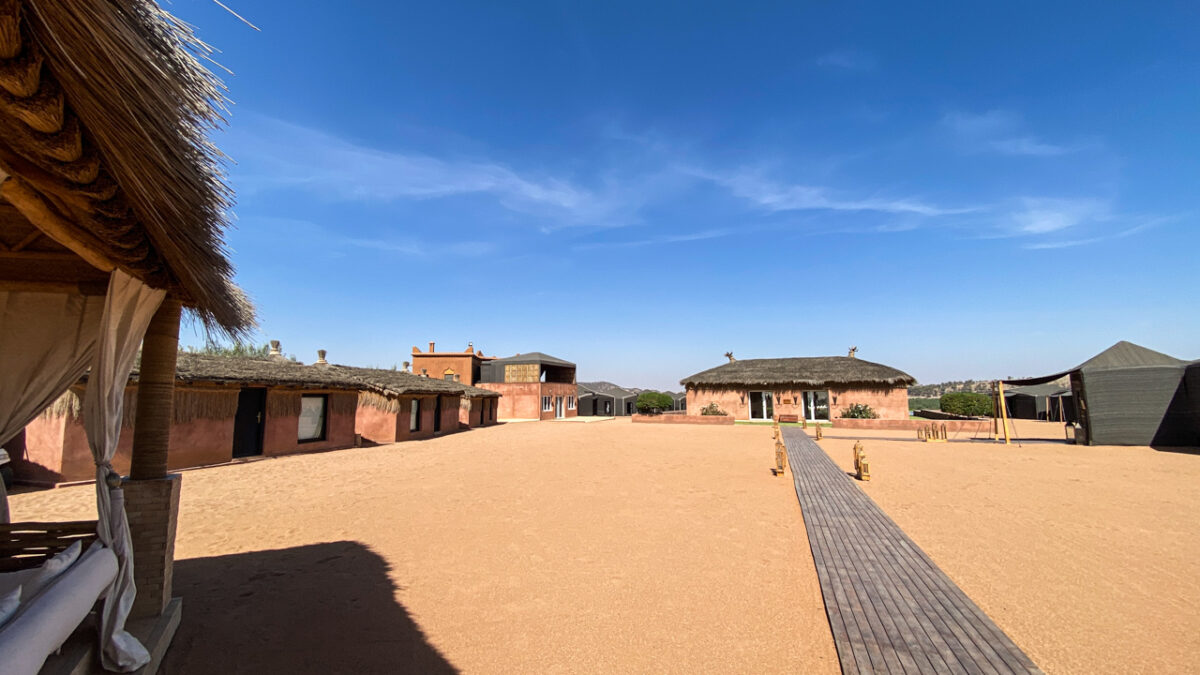 Bisous Tonja