(Werbung/ Anzeige)
Gehört ihr zu den Urlaubslangschläfern? Ich lasse mir im Urlaub selten einen schönen Sonnenaufgang entgehen. Sofern es möglich ist, krabbel ich im Urlaub am frühen Morgen mit einem Kaffee in der Hand auf Hoteldächern, an Rooftop-Pools, an Stränden oder auch auf Hügeln herum. Also versteht es sich von selbst, dass ich dies auch in der Wüste getan habe!
An einen Kaffee bin ich so früh in dem Camp in der Agafay Wüste zwar nicht gekommen, aber einen wunderschönen Sonnenaufgang samt einem Ballon am Himmel gab es in jedem Fall zu bewundern.
Meistens ist man zum Sonnenaufgang übrigens auch ganz allein und kann die Ruhe an den schönsten Plätzen der Welt genießen, es sei denn diese Orte sind ein Instagram-Sonnenaufgangs-Hotspot. Dann bleibe ich im Bett oder entscheide mich für den zweitbesten Sunrise-Spot 🙈😂.
Aber meistens ist diese Zeit des Tages die perfekte beziehungsweise einzige Zeit des Tages, um an Fotos von menschenleeren Hotspots zu kommen.
Für diesen Morgen hatte ich mich übrigens mit dem Kleid Graziella aus der aktuellen Shahe Lele Kollektion in Schale geworfen … Ist klar, dass auch dieses Kleid zu meinen Lieblingskleidern zählt oder?
---
(advertising)
Are you one of those vacation long sleepers? I never miss a beautiful sunrise when I'm on vacation. If its possible, I crawl around on hotel rooftops, rooftop pools, beaches, or even hills in the early morning on vacation with a coffee in hand. So it goes without saying that I did this in the desert too!
I didn't get a coffee so early in the camp in the Agafay desert, but there was a beautiful sunrise including a balloon in the sky to admire in any case.
Most of the time, by the way, you are also completely alone at sunrise and can enjoy the peace and quiet on the most beautiful places in the world, unless these places are an Instagram sunrise hotspot. Then I stay in bed or opt for the second best sunrise spot 🙈😂.
But most of the time, this time of the day is the perfect or rather the only time of the day to get photos of deserted hotspots.
By the way, for this morning I had dressed up with the dress Graziella from the current Shahe Lele collection … It's clear that this dress is also one of my favorites or?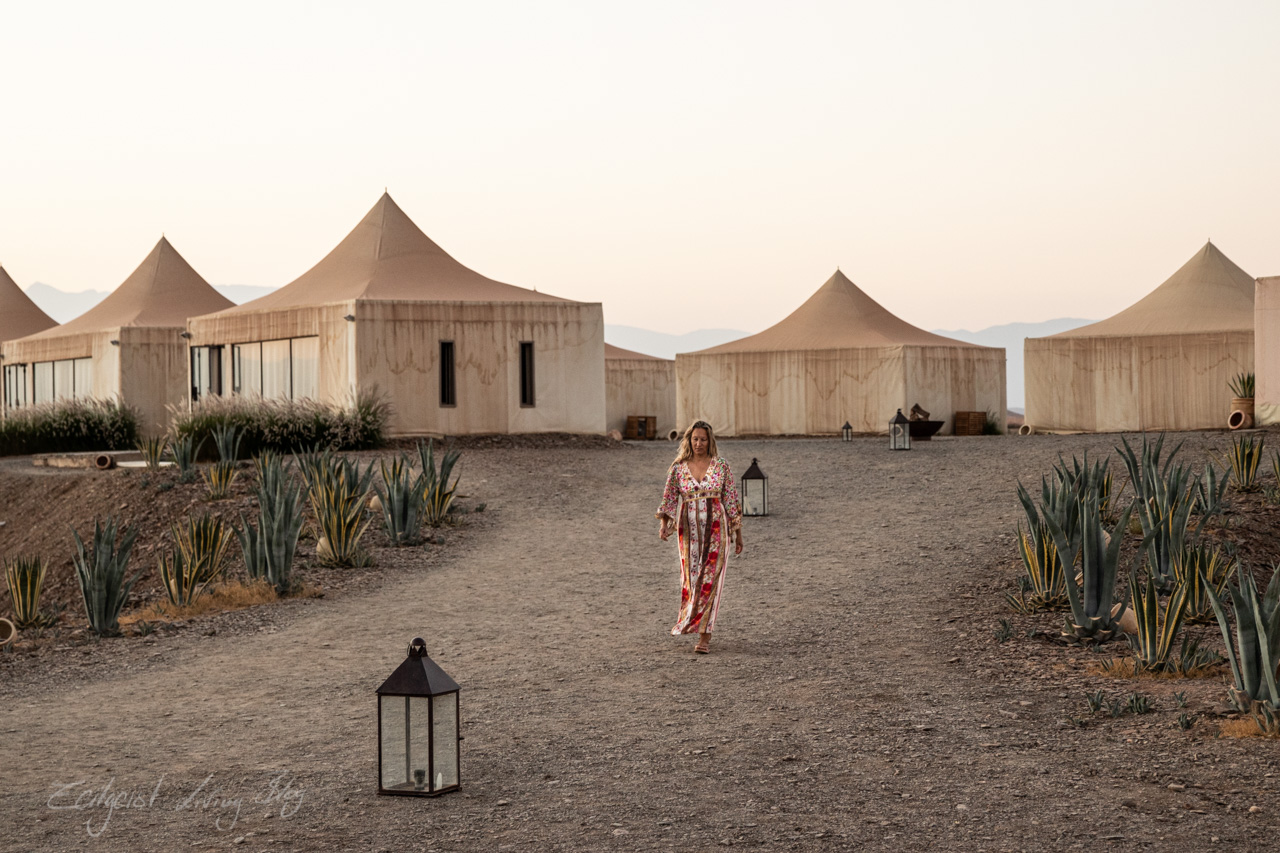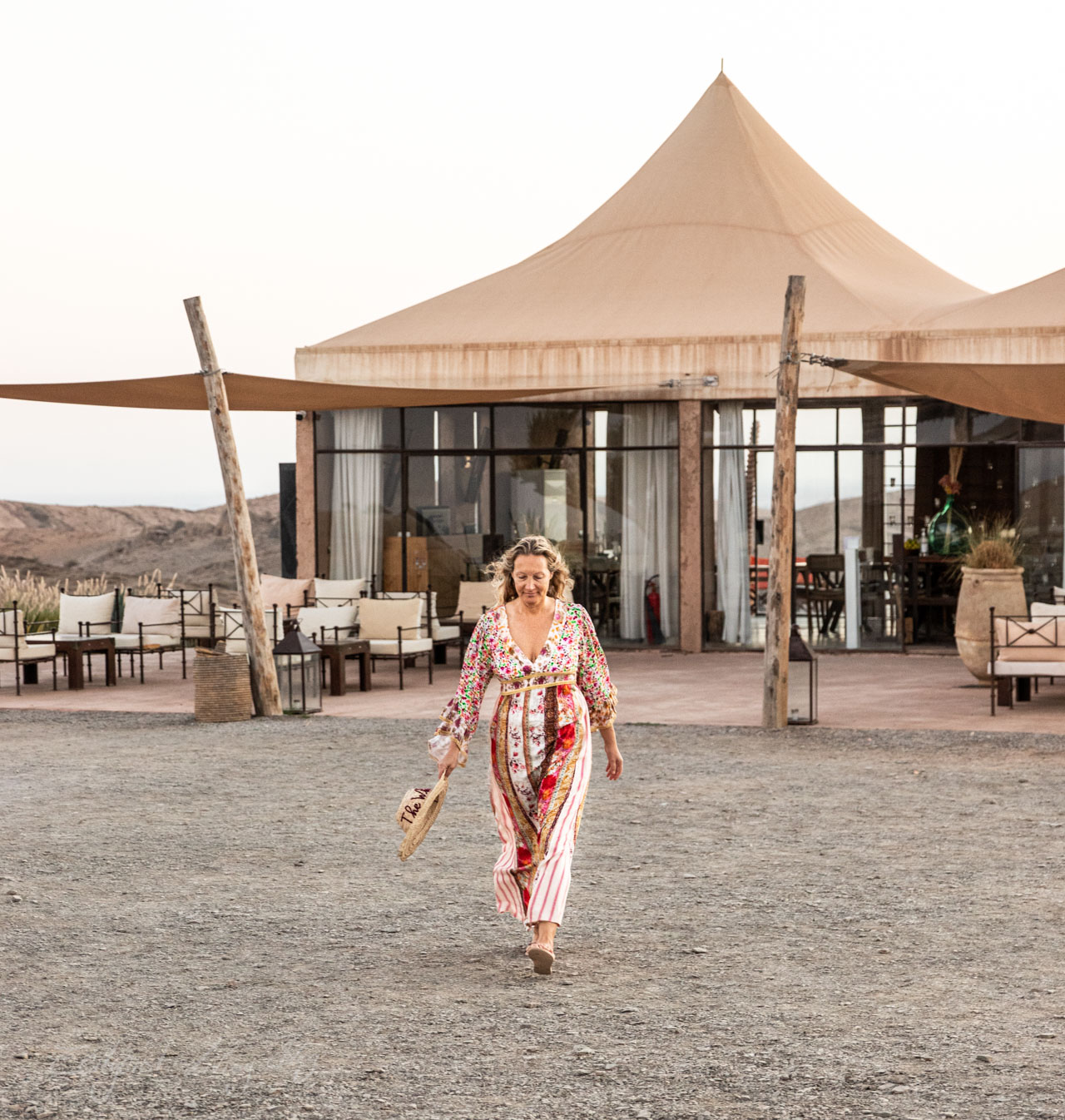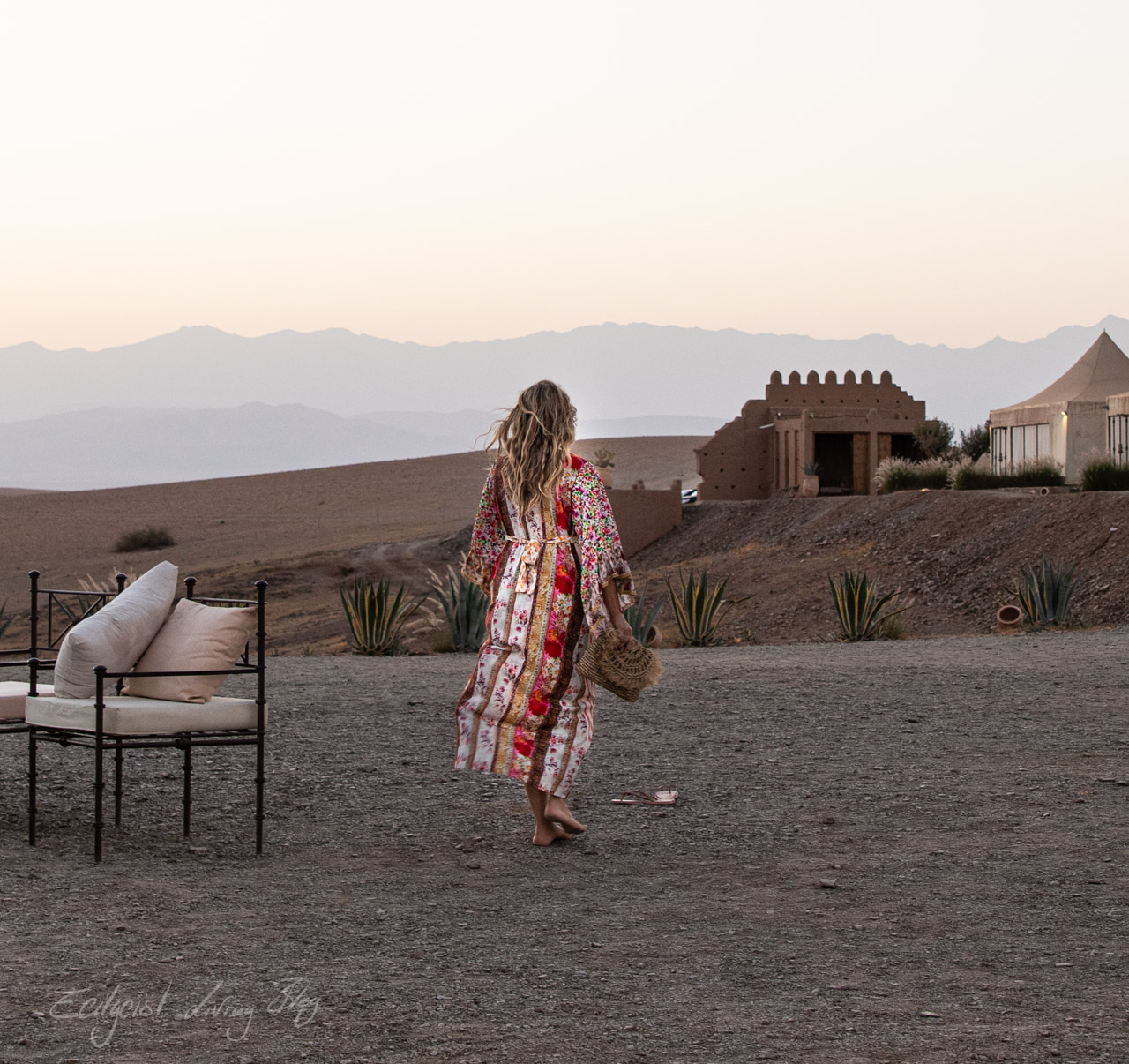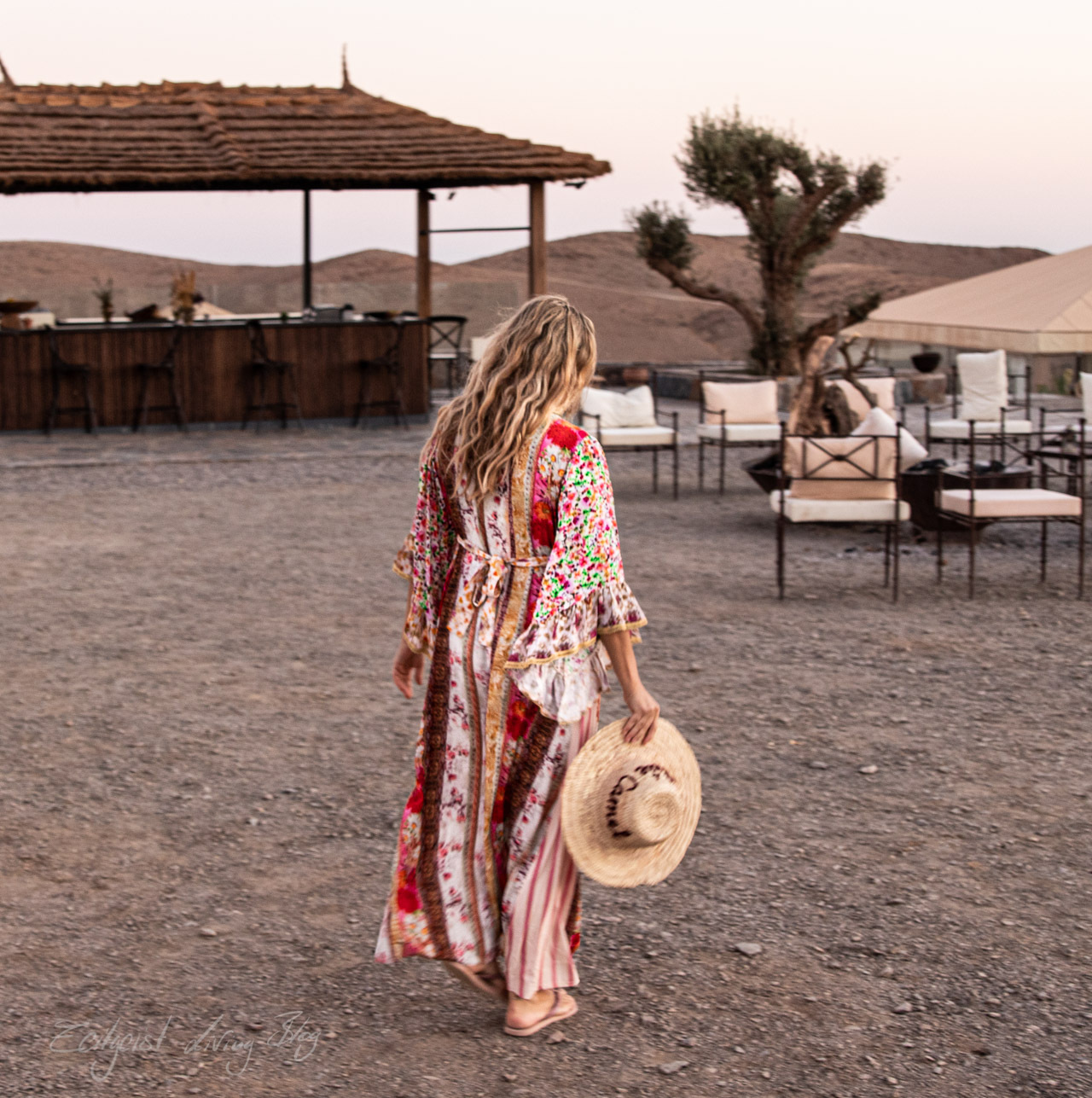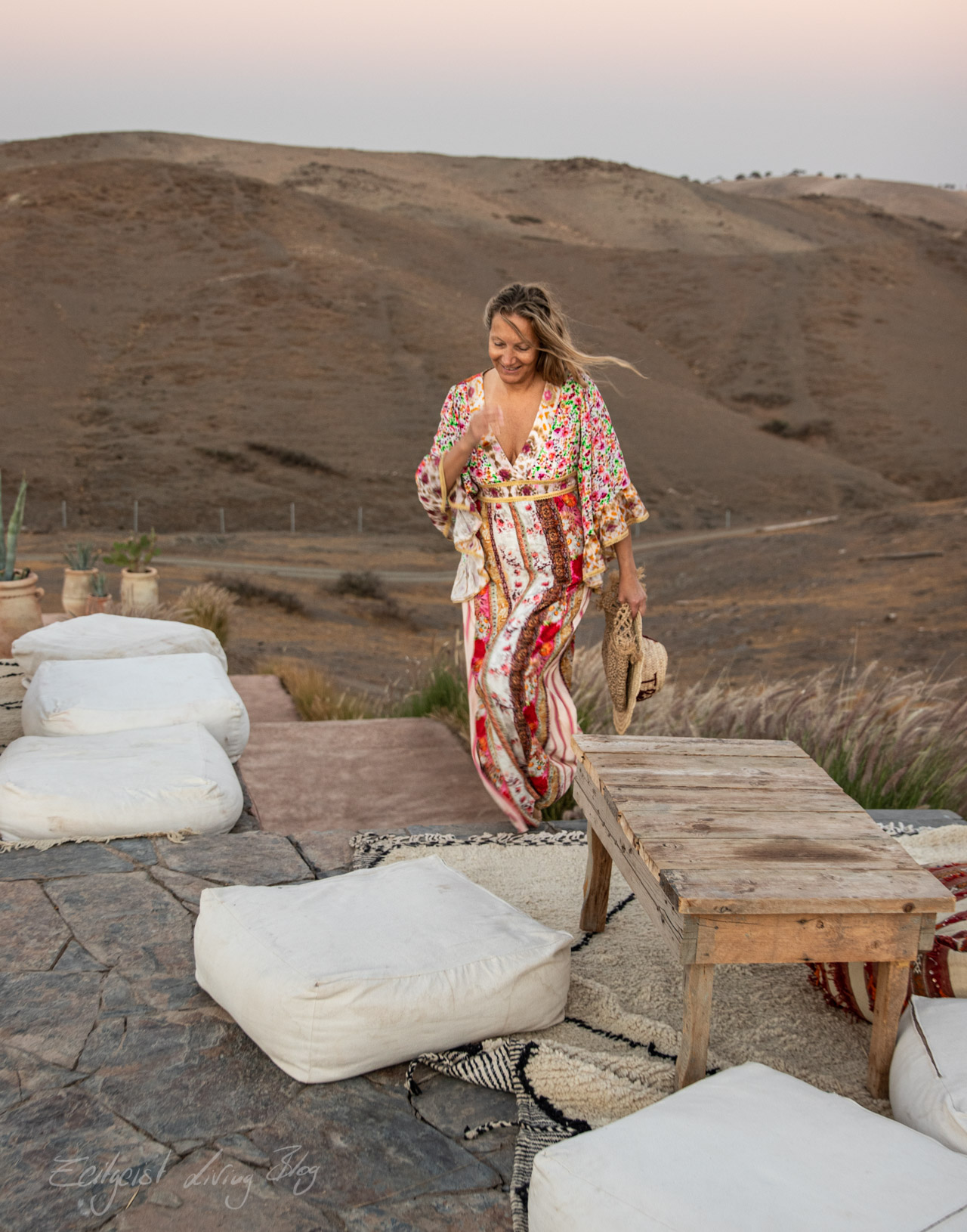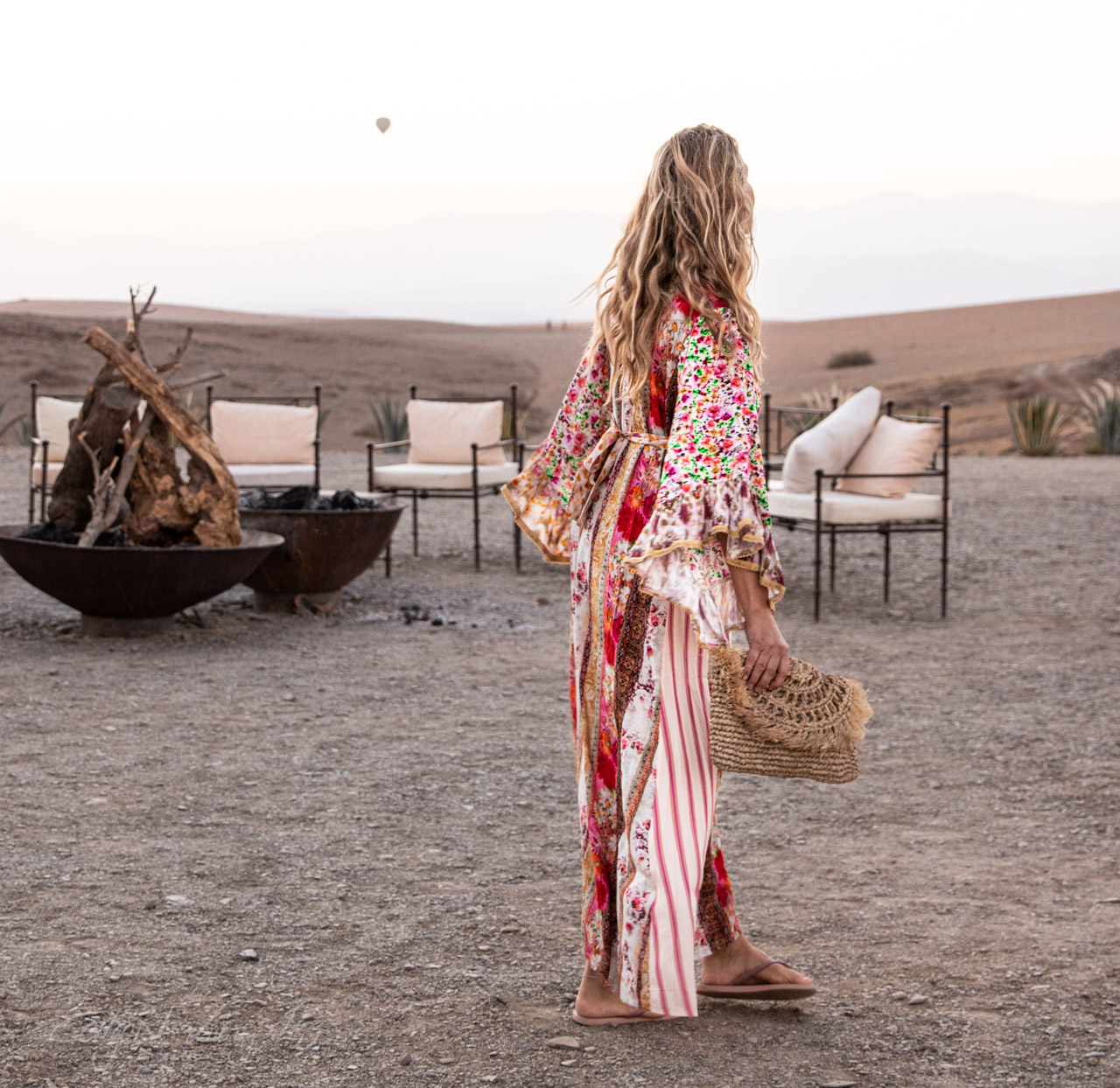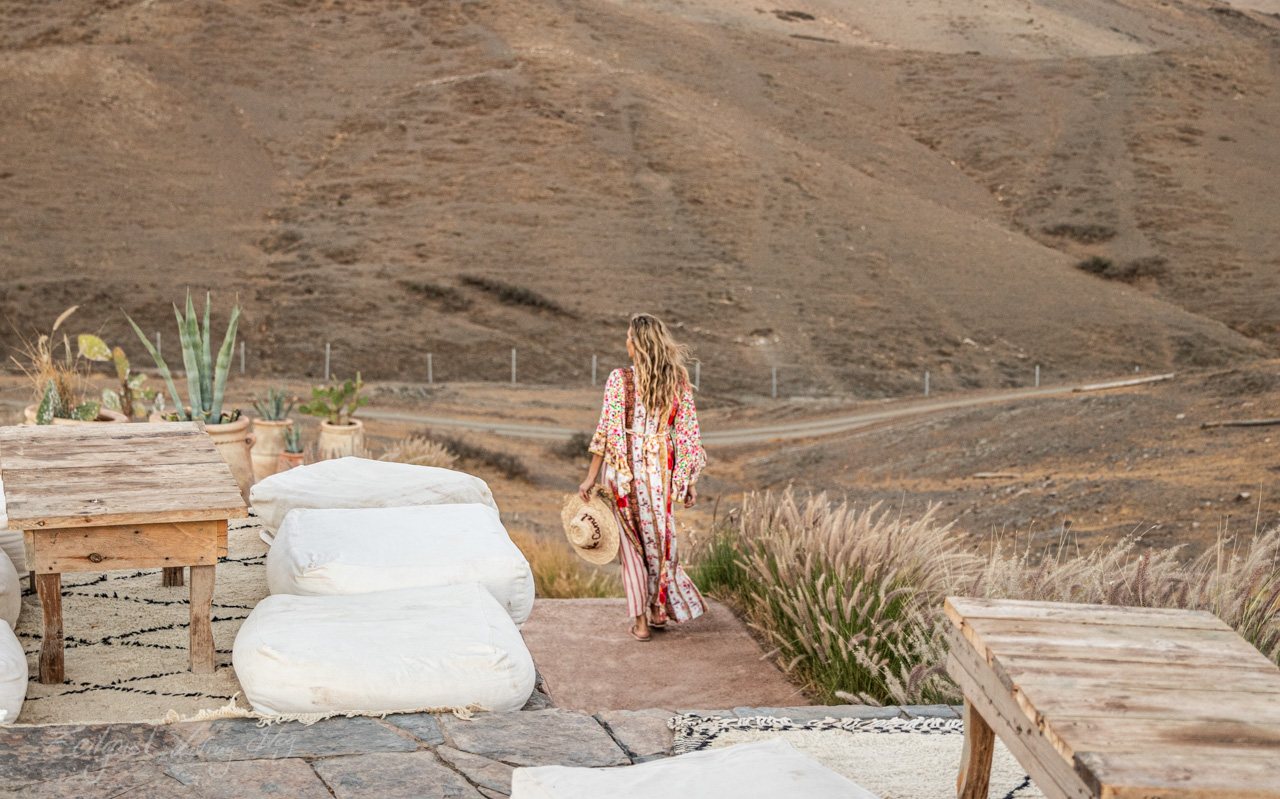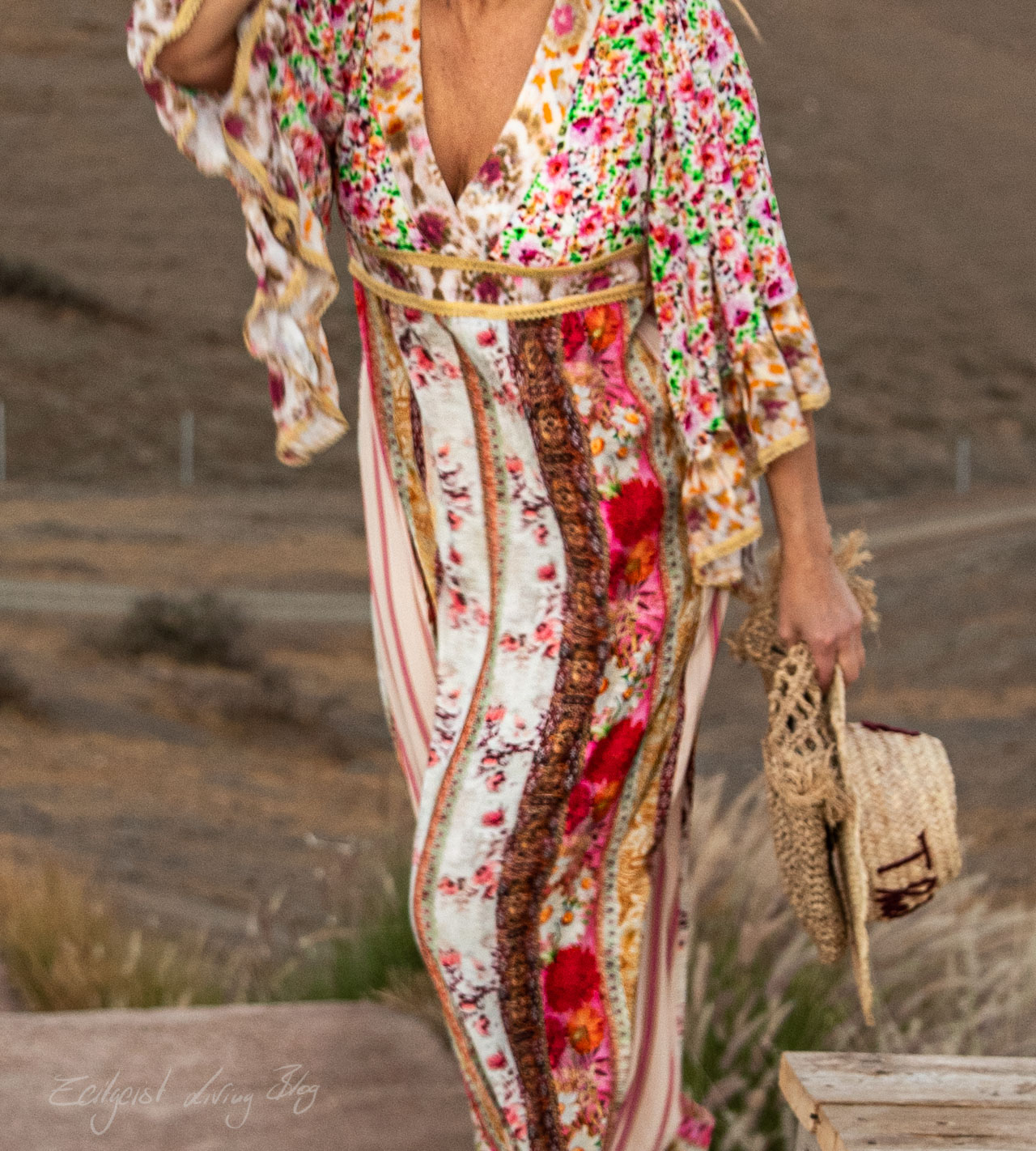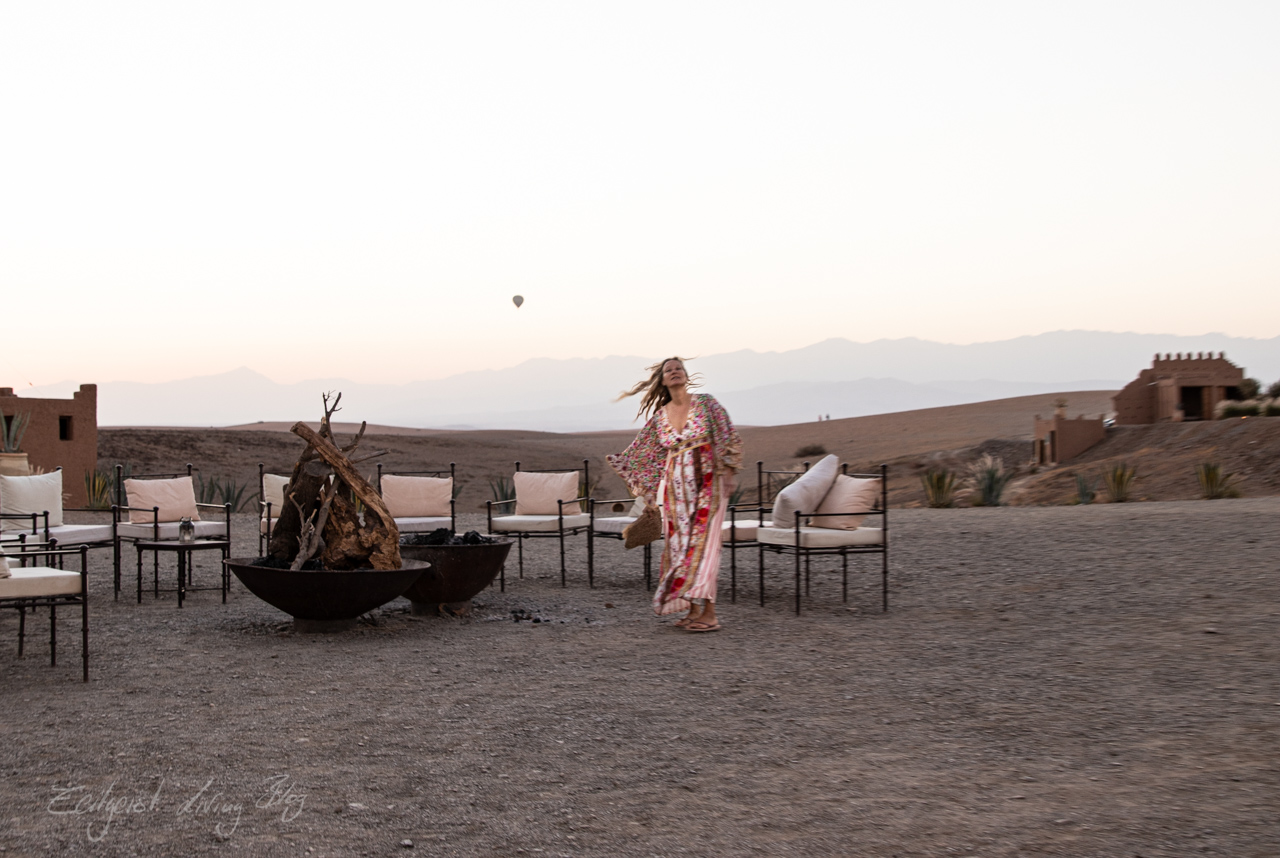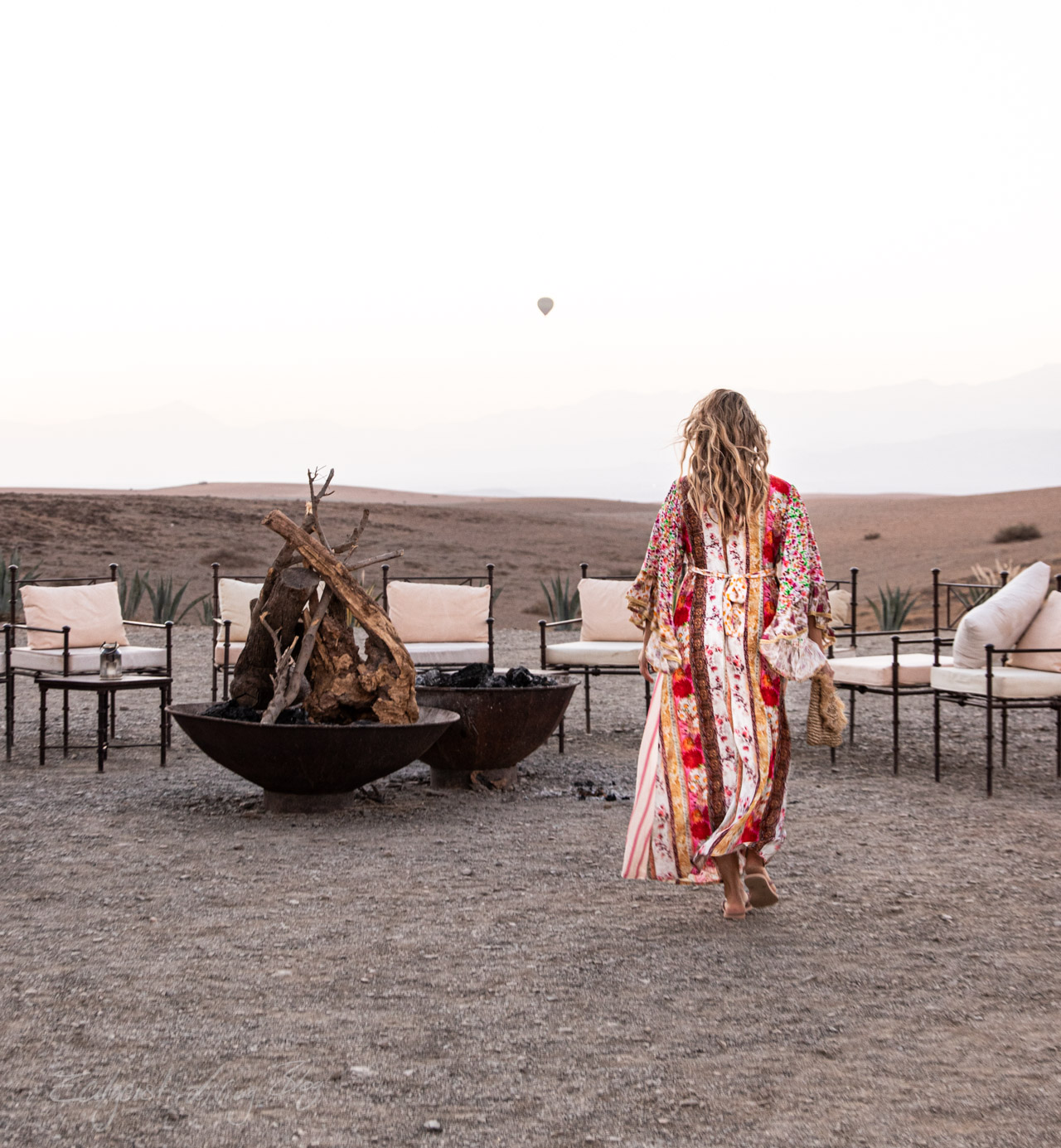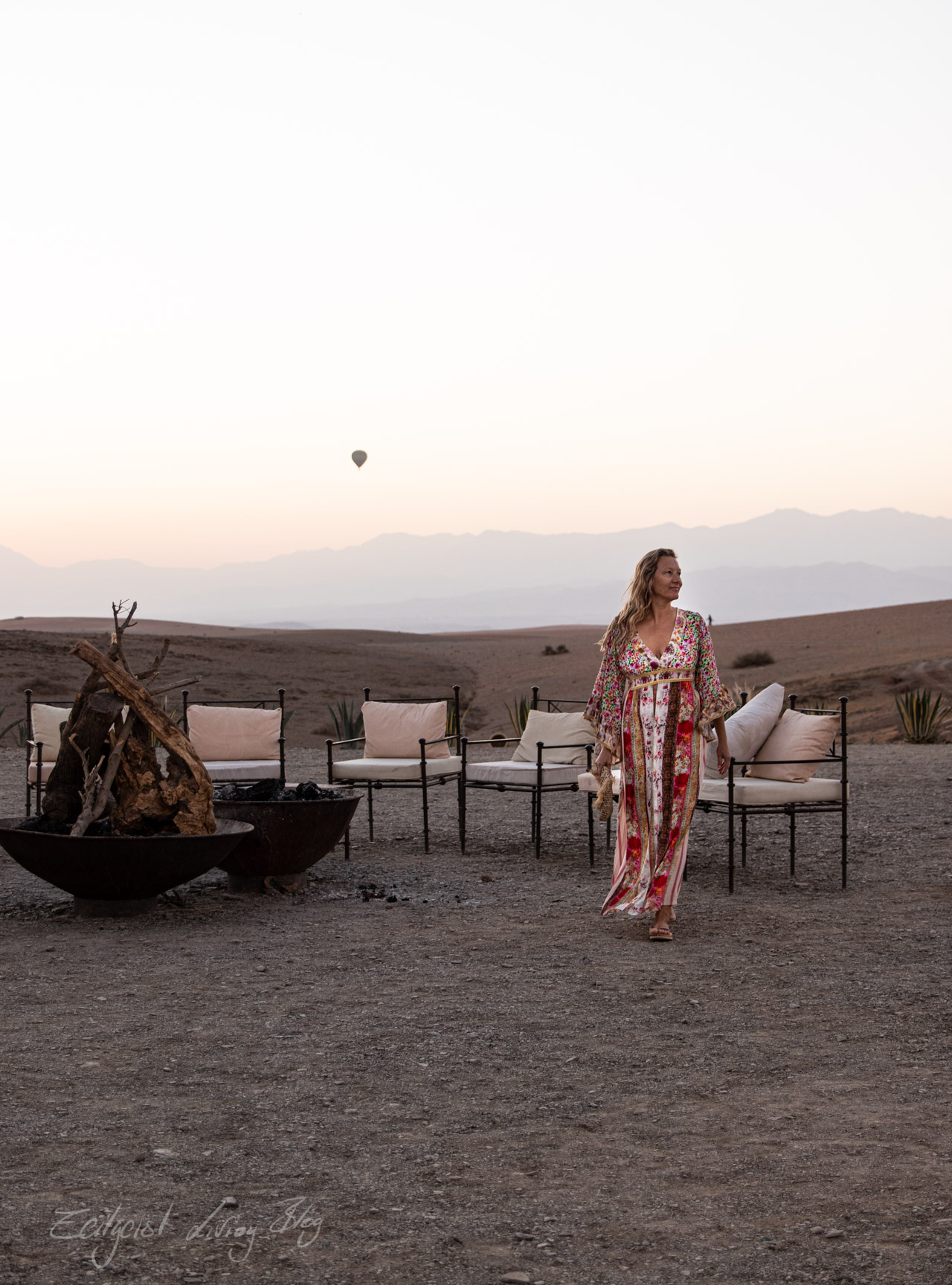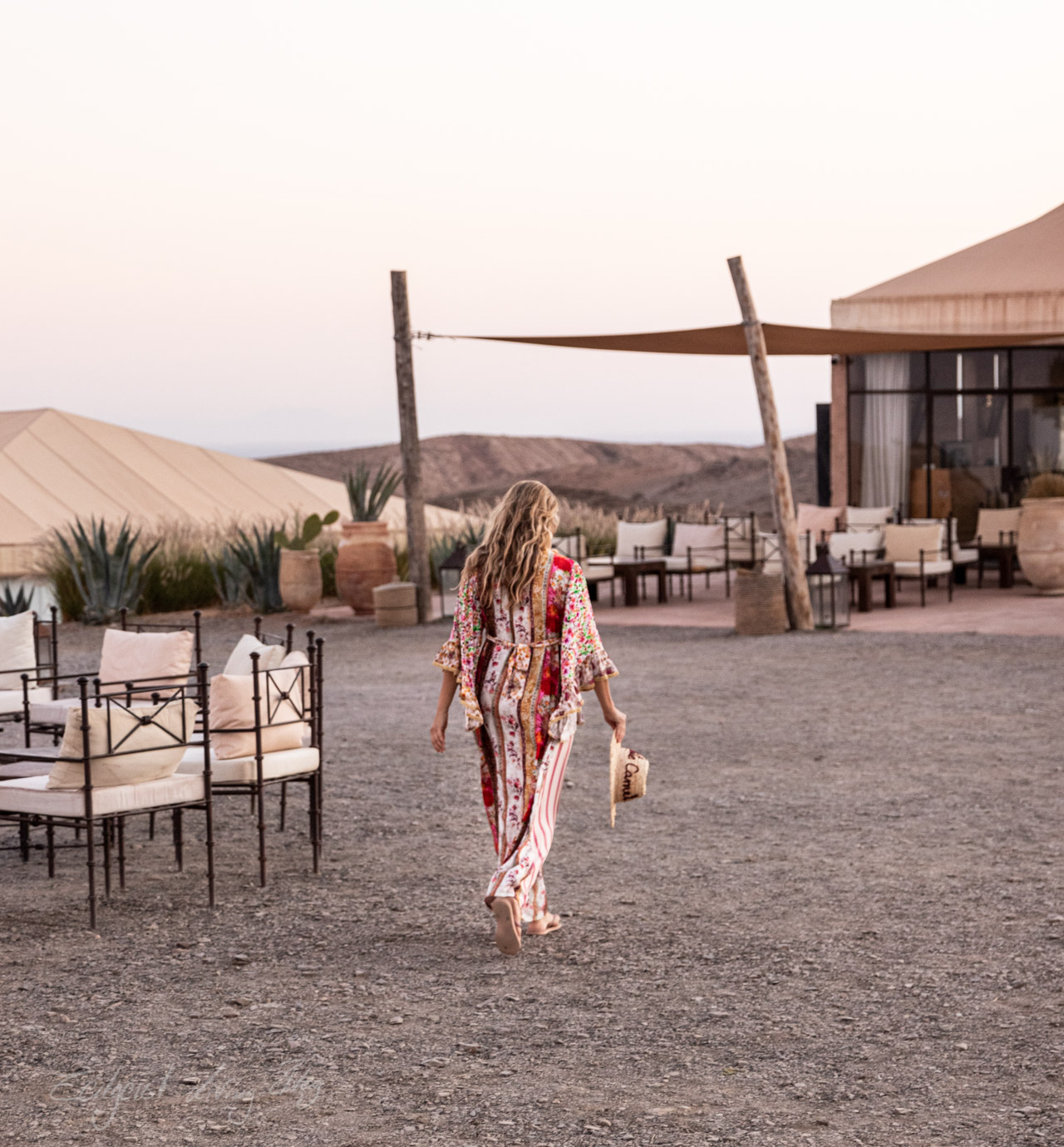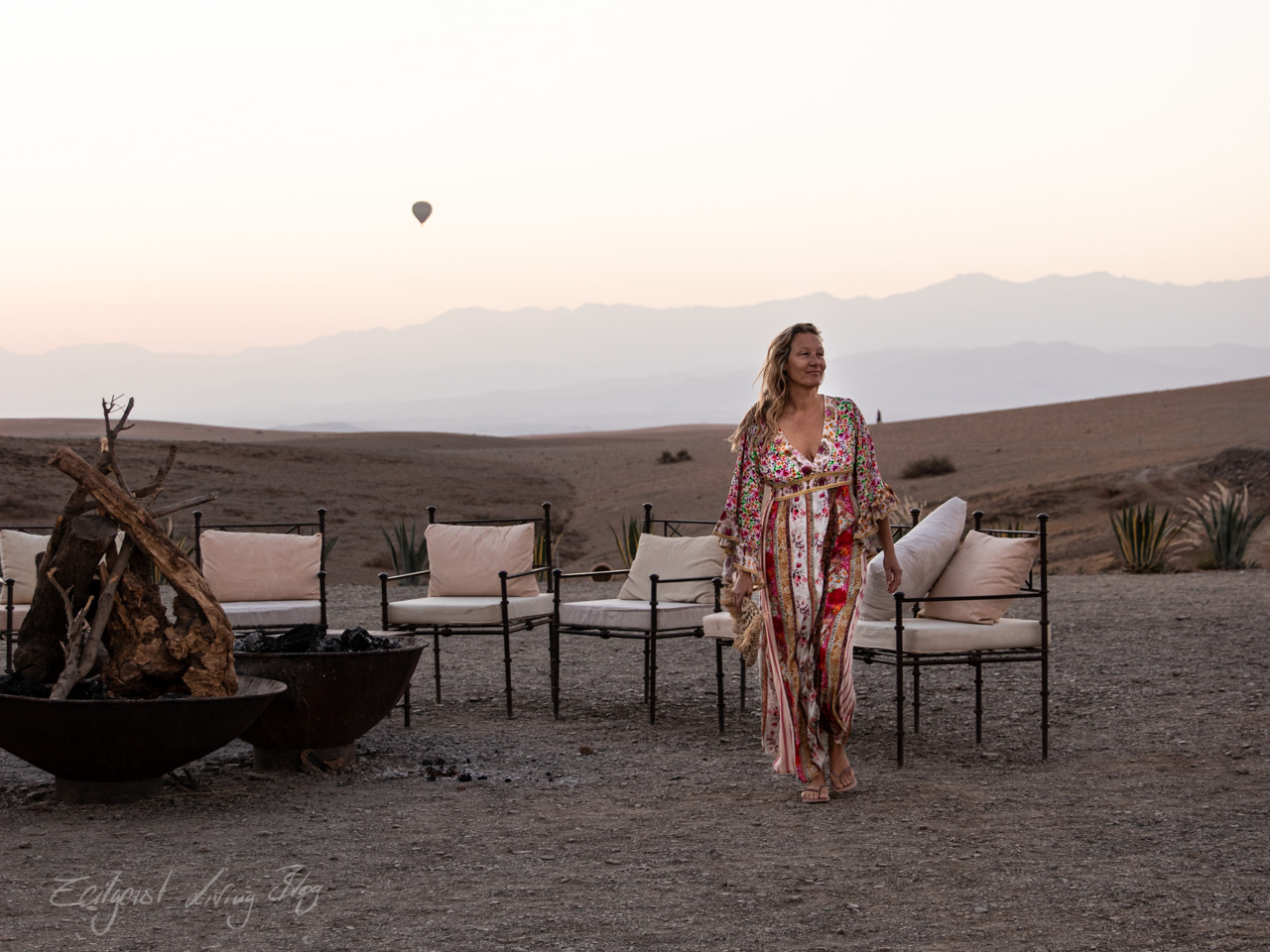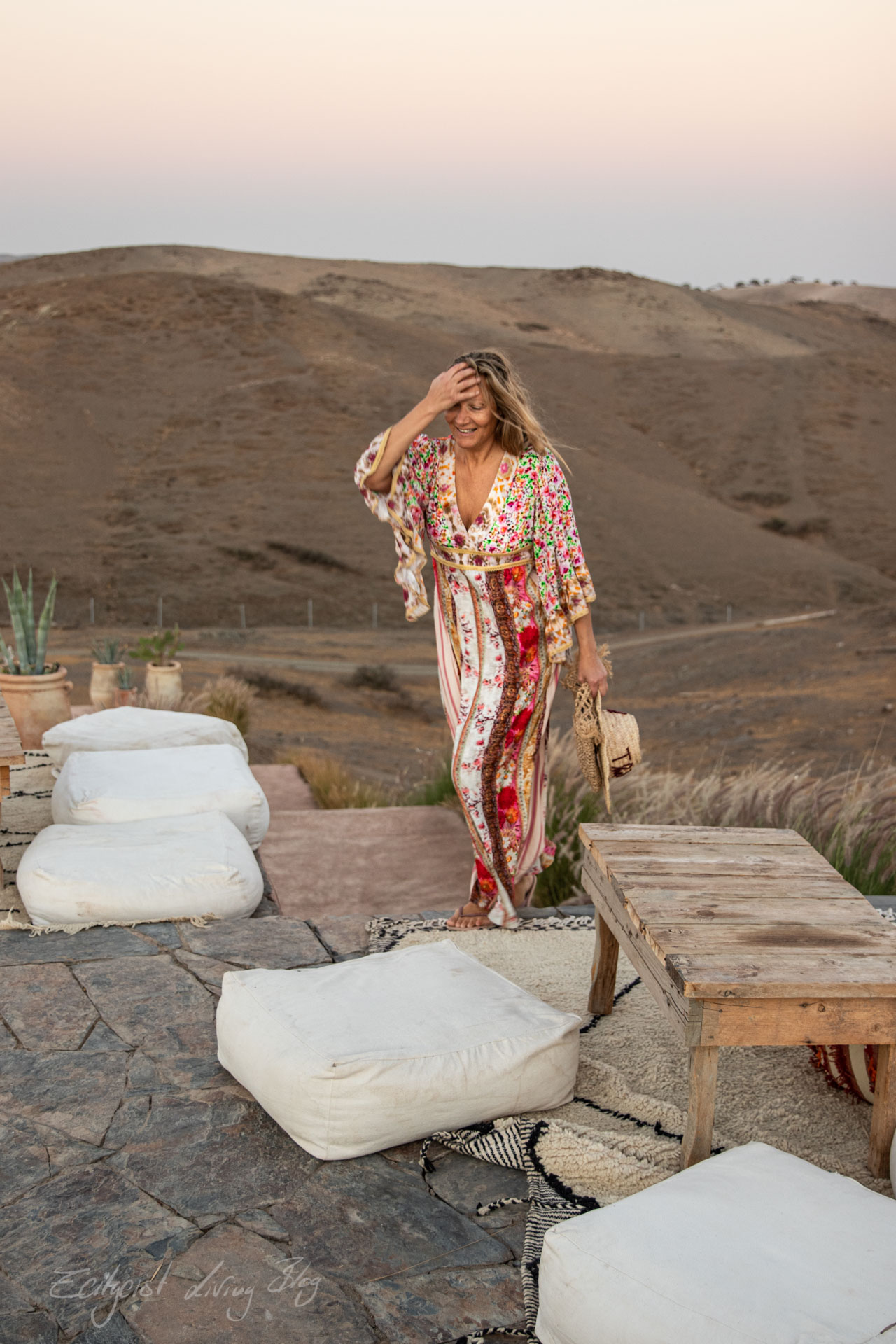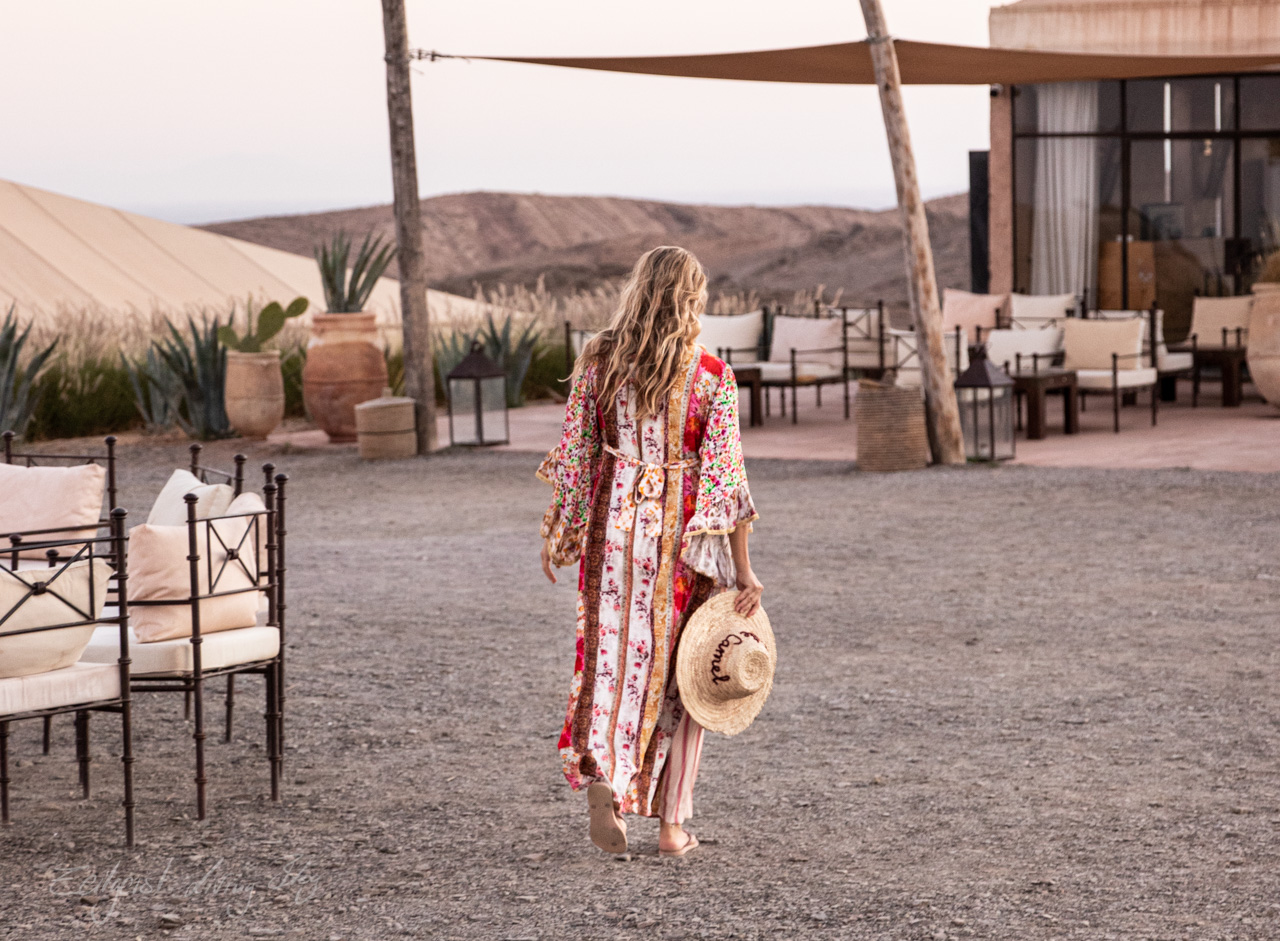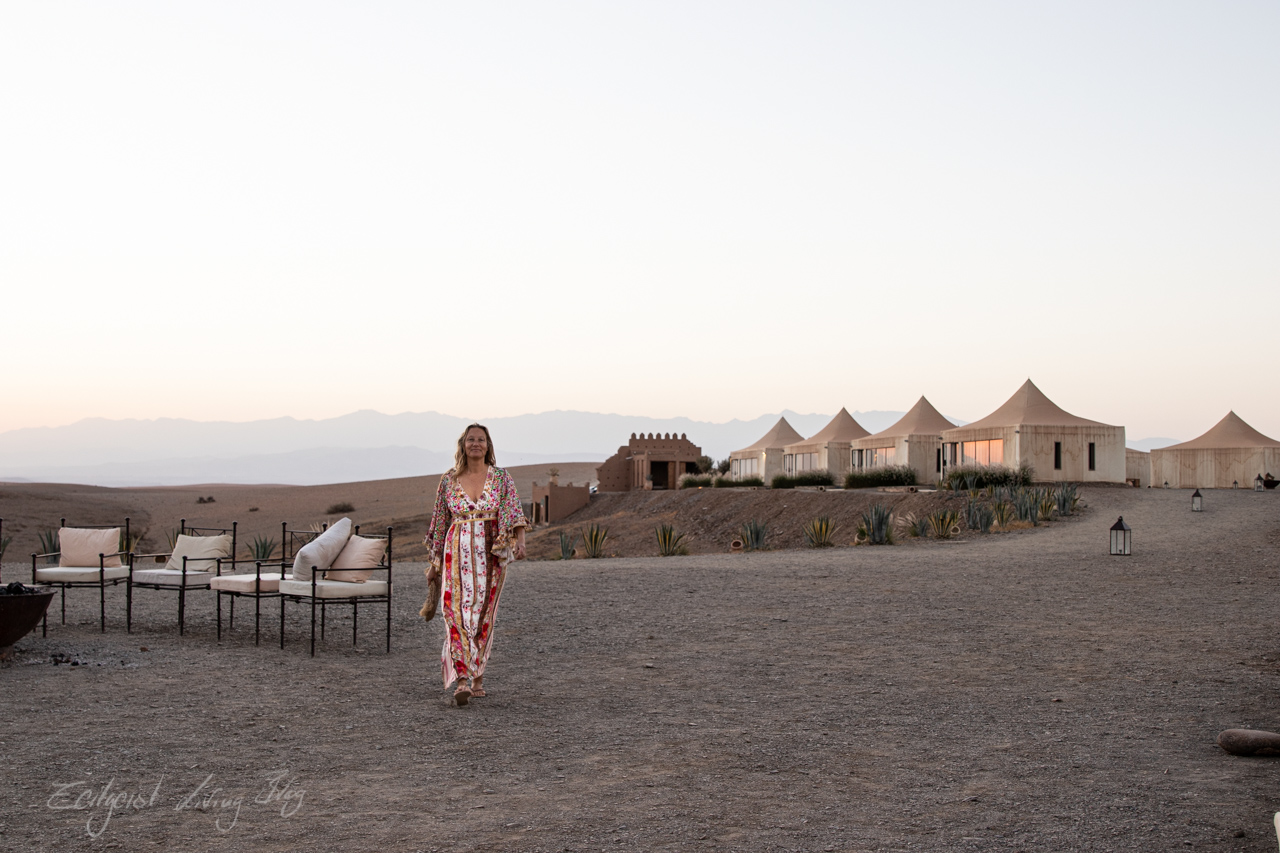 Bisous Tonja
Werbung/ Anzeige:
Dress Graziella by Shahe Lele (Shahe Lele auf Instagram)
Wüsten Camp: White Camel Lodge (ich berichte hier und hier)