(Werbung)
Heute zeige ich euch, wie ich den Seiden-Kimono von Hippie Moon tragen werde, sofern ich wieder richtig raus darf. (Ich berichtete bereits hier.) Dann werde ich ihn nach Saint Tropez und zum Strand nach Pampelonne ausführen. Und wenn ich Sandra @fontainedecerier endlich wieder besuchen darf, testen wir den Kimono ganz sicher auch auf Aperitif-am-Pool-Tauglichkeit und werden ausführlich darüber berichten. Ich kann es kaum erwarten.
Beim Fotografieren der unterschiedlichen Styles ist mir aufgefallen, wie sehr so ein bunter Farbklecks ganz easy den langweiligsten Style komplett verändert. Ich meine, eine olivfarbene Jeans und ein schwarzer Pulli sind echt kein Hingucker. Kimono drüber und fertig ist Look. Ganz ohne viel Tamtam.
Und was mir auf der anderen Seite aufgefallen ist, wie unterschiedlich der Kimono wirkt, je nachdem welche Farbe man drunter trägt. Wahnsinn. Und damit ihr auch wisst, wovon ich spreche, habe ich sicherheitshalber mal 22.364 Fotos davon gemacht.
---
(advertising)
Today I will show you how I will wear the silk kimono of Hippie Moon, if I am allowed to go out properly again. (I reported here.) Then I will take it to Saint Tropez and to the beach in Pampelonne. And when I can finally visit Sandra @fontainedecerier again, we will certainly test the kimono for aperitif-at-pool suitability and will report about it in detail. I can hardly wait.
While photographing the different styles, I noticed how much a colourful blob of paint can easily change the most boring style completely. I mean, an olive-coloured jeans and a black pullover are really not an eye catcher. Kimono over it and the look is finished. Without much tam-tam.
And what I noticed on the other side is how different the kimono looks depending on the colour you wear underneath. Awesome. And so that you know what I'm talking about, I took 22,364 photos of it.
Translated with www.DeepL.com/Translator (free version)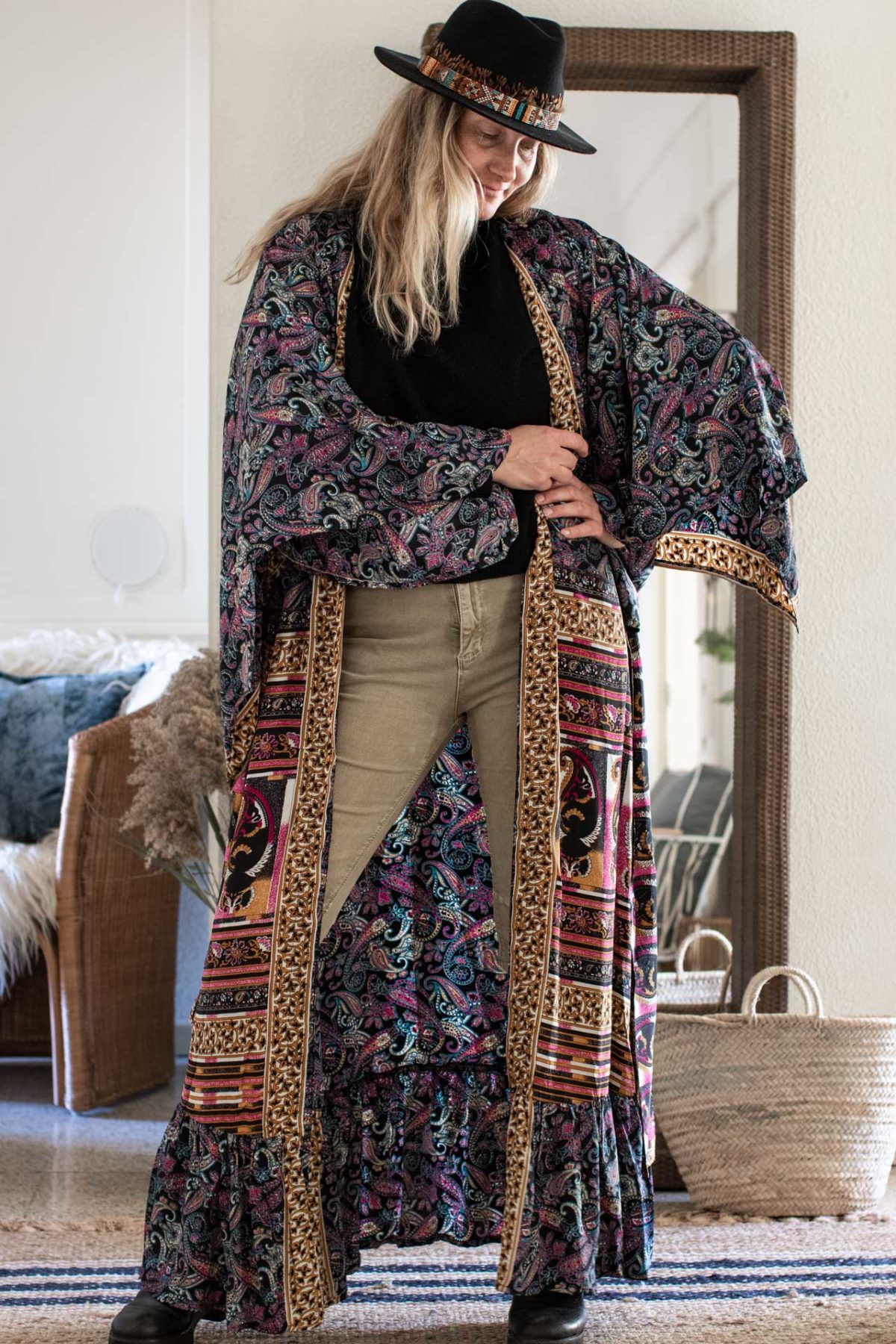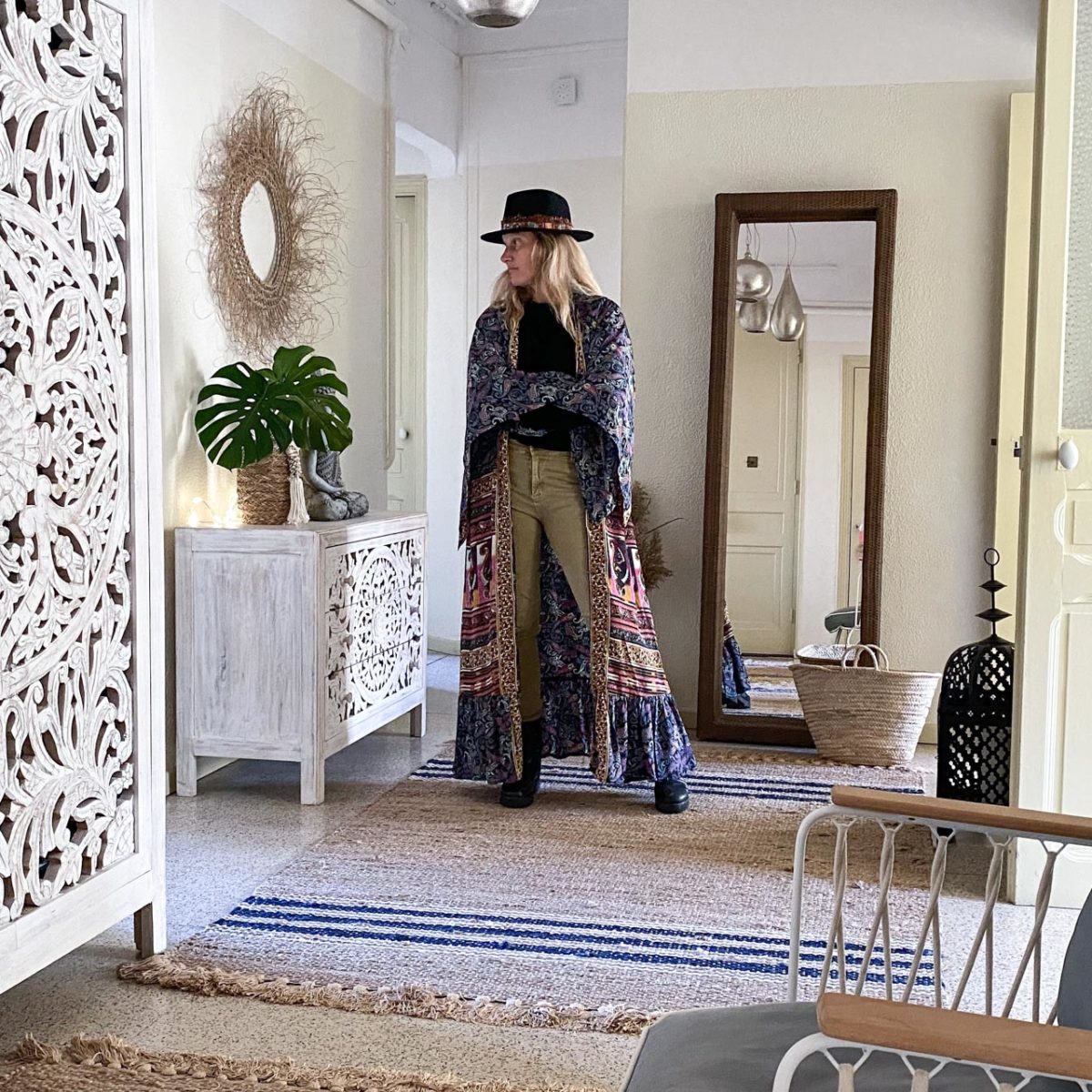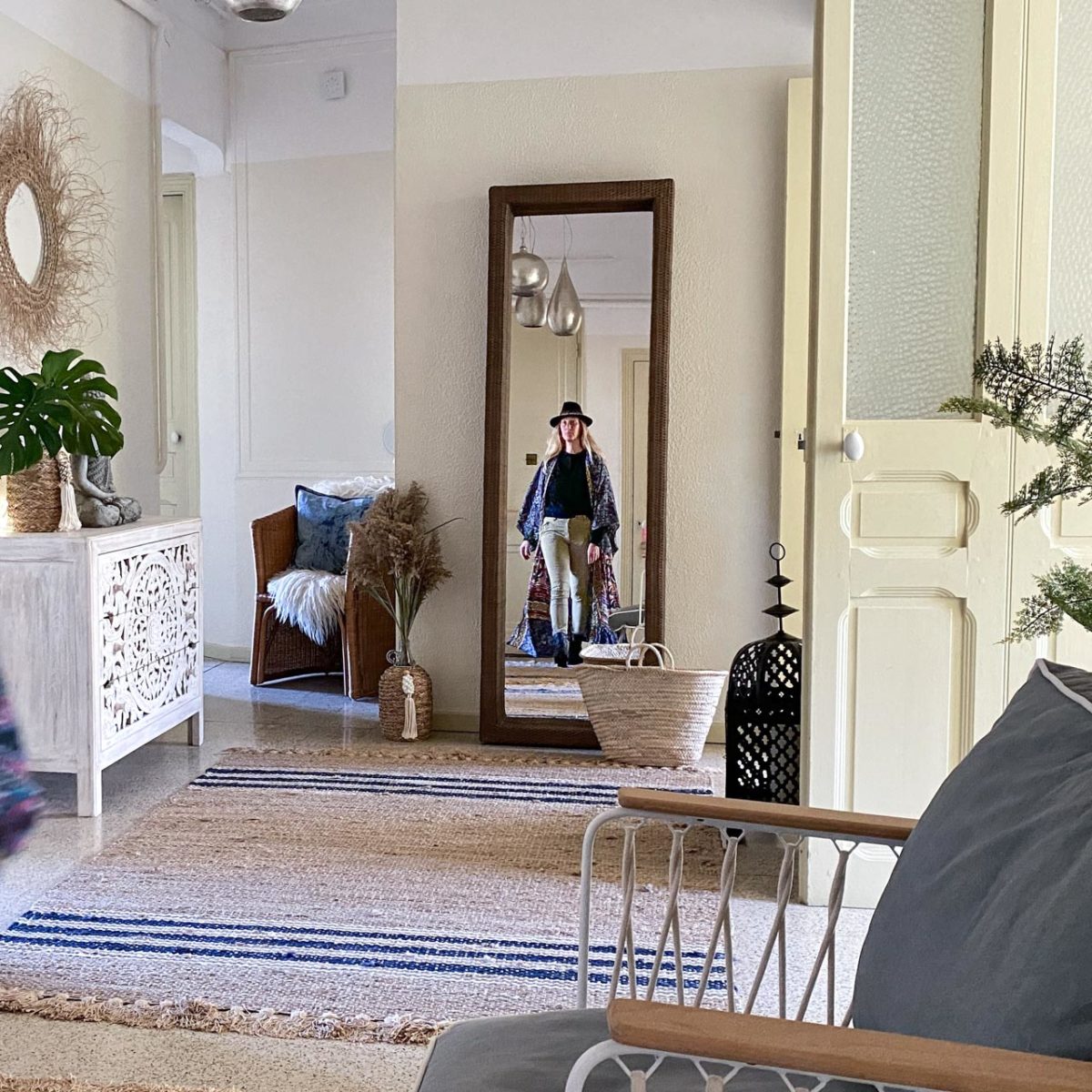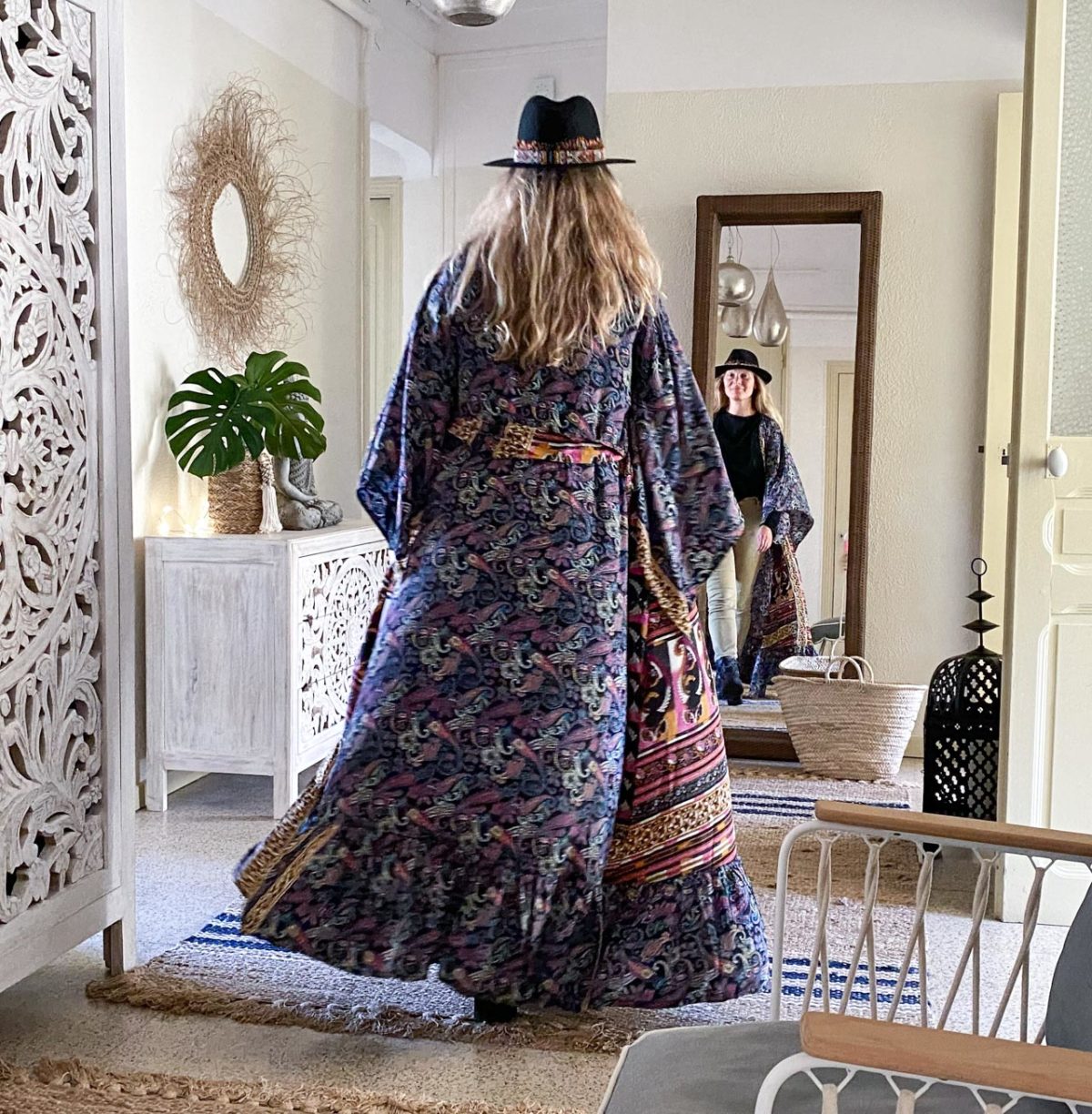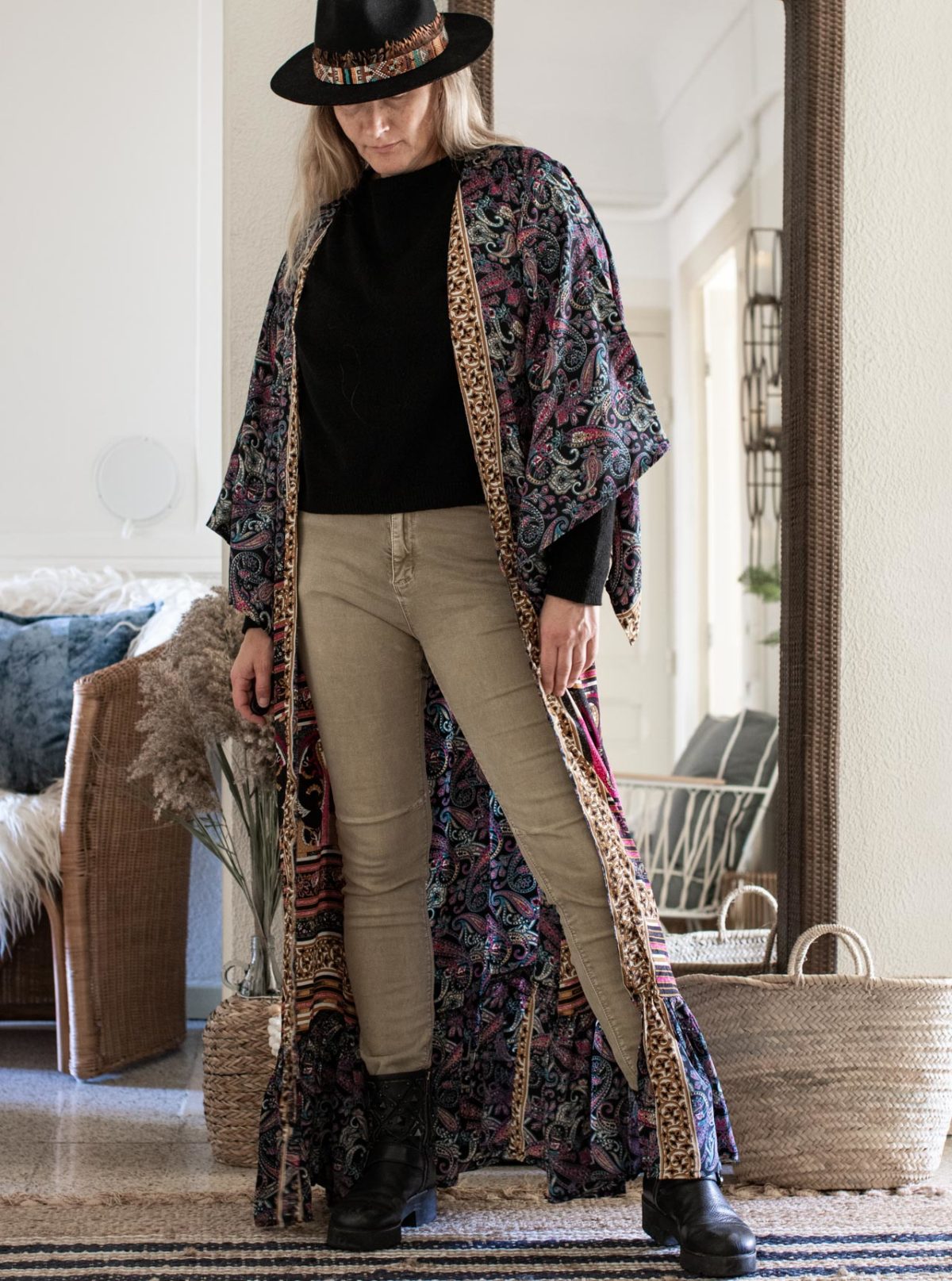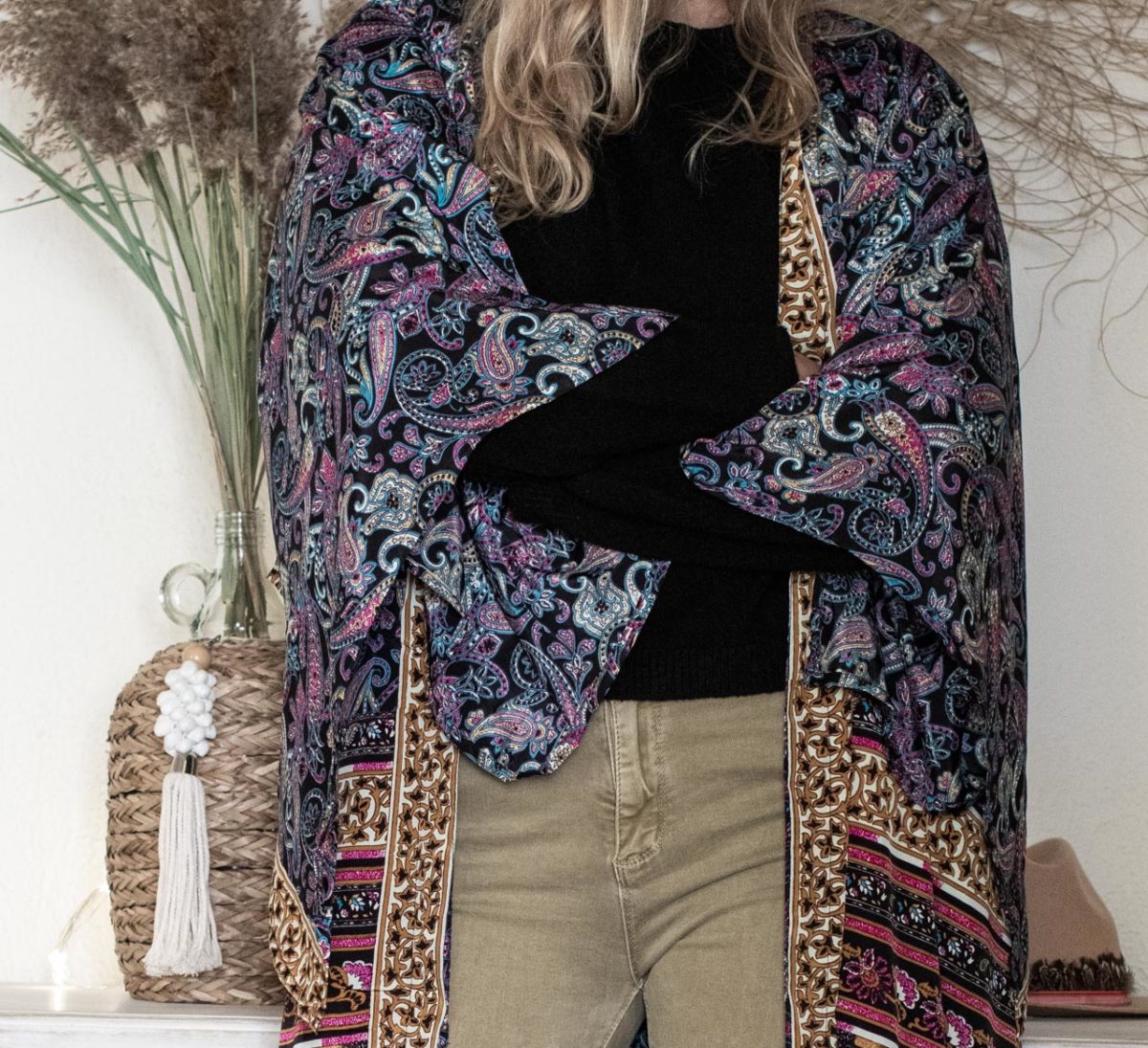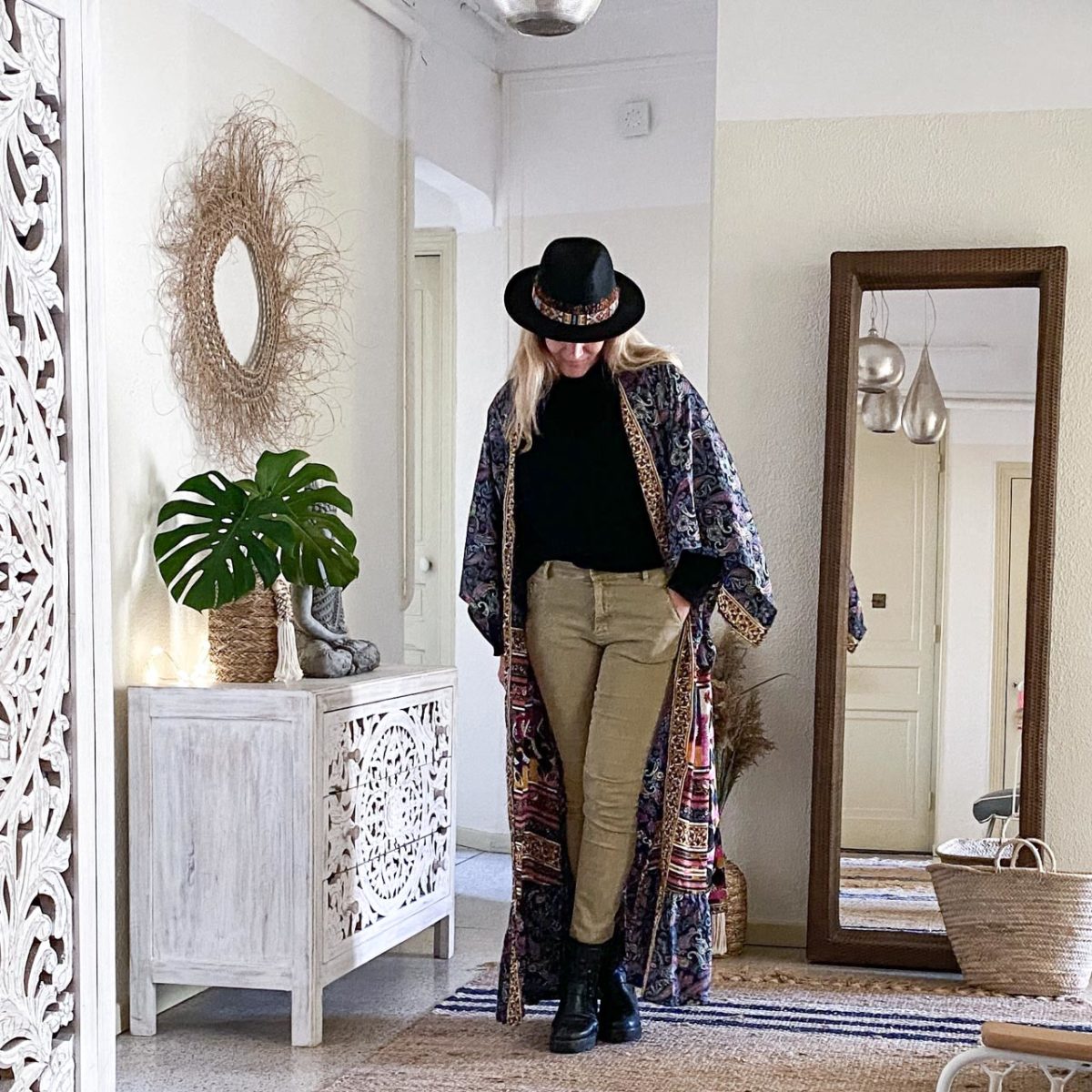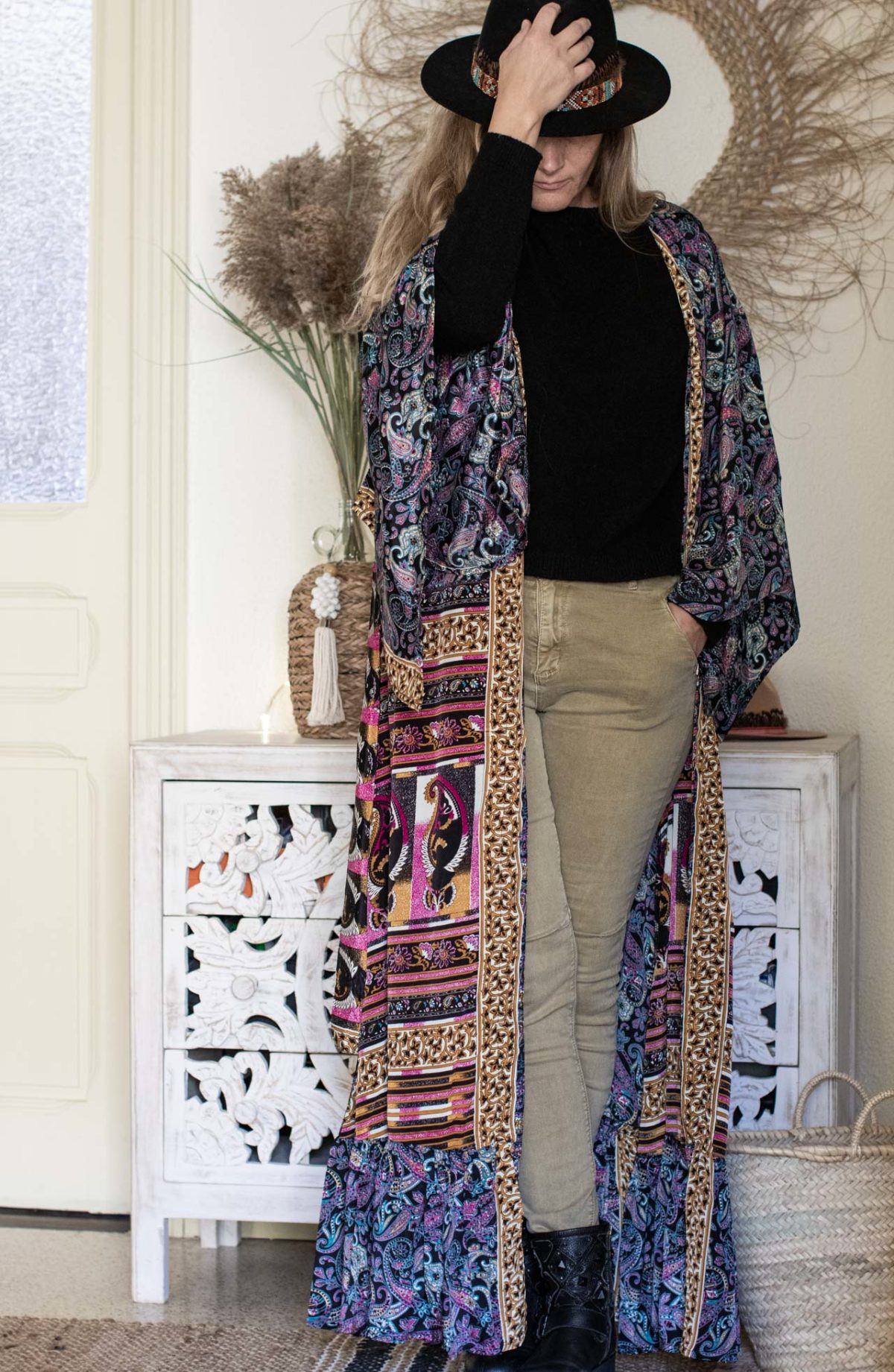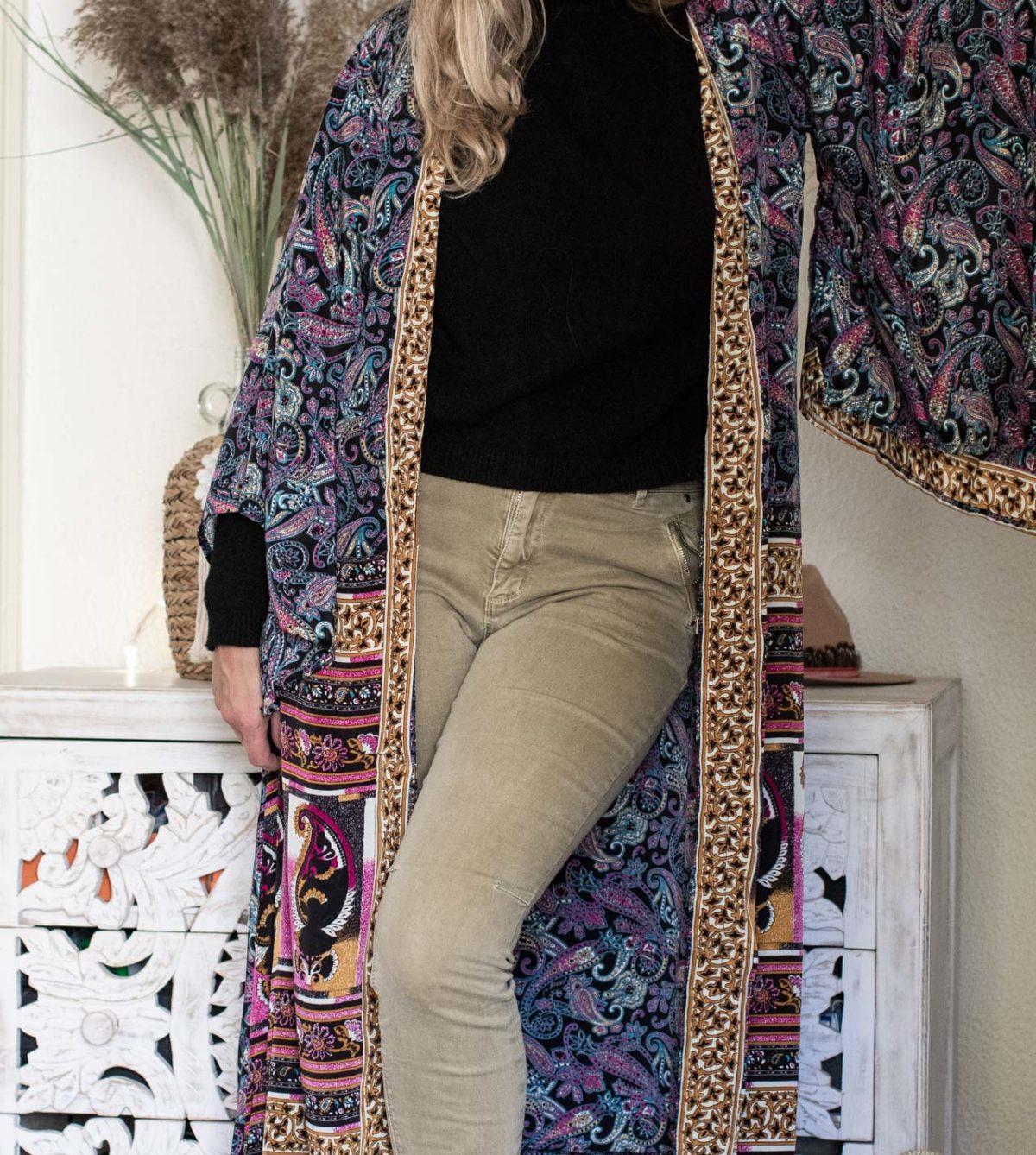 Zweiter Style
Sagt doch mal: Ist der Unterschied nicht frappierend? Und das nur durch die Kleidung, darunter?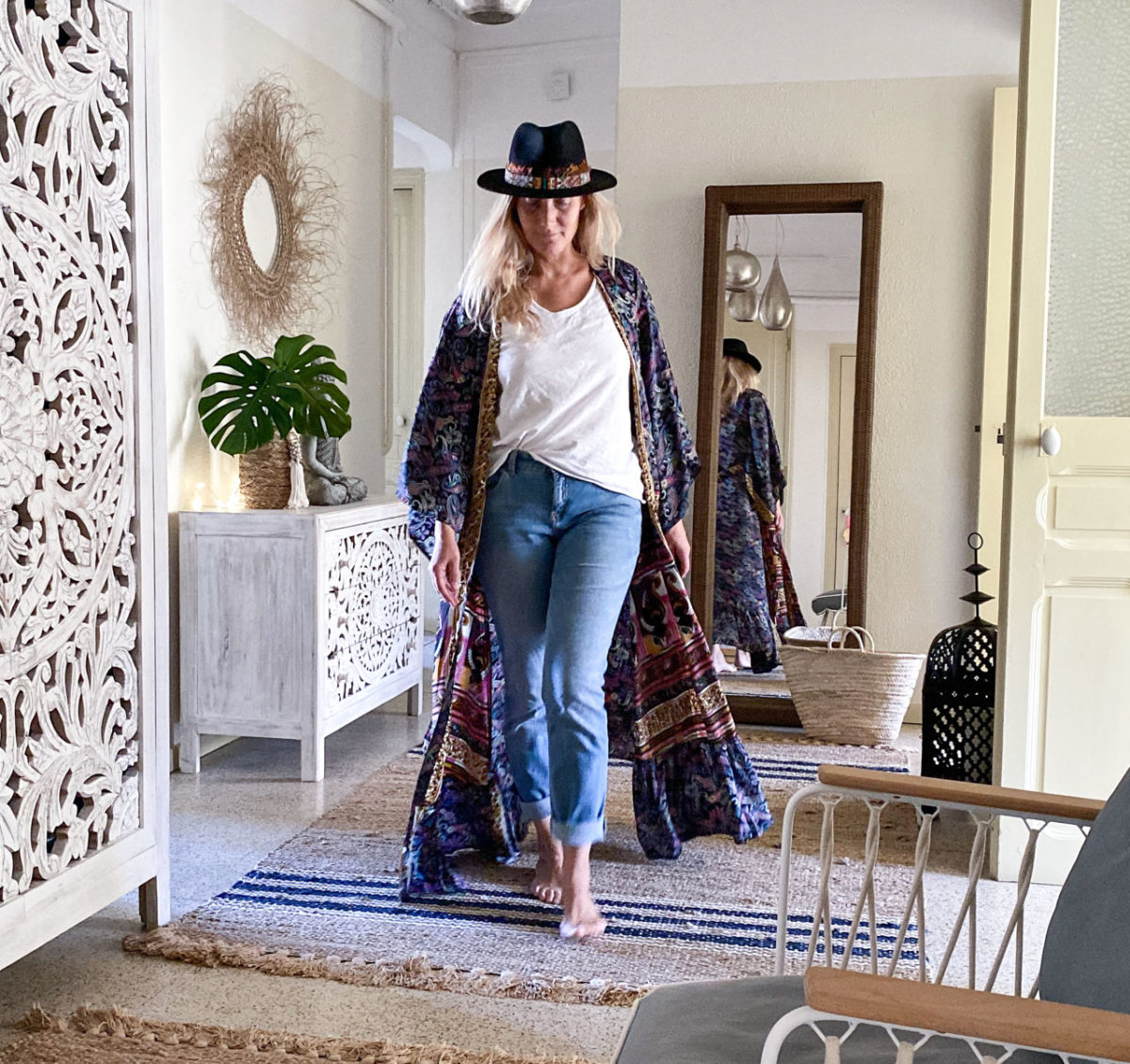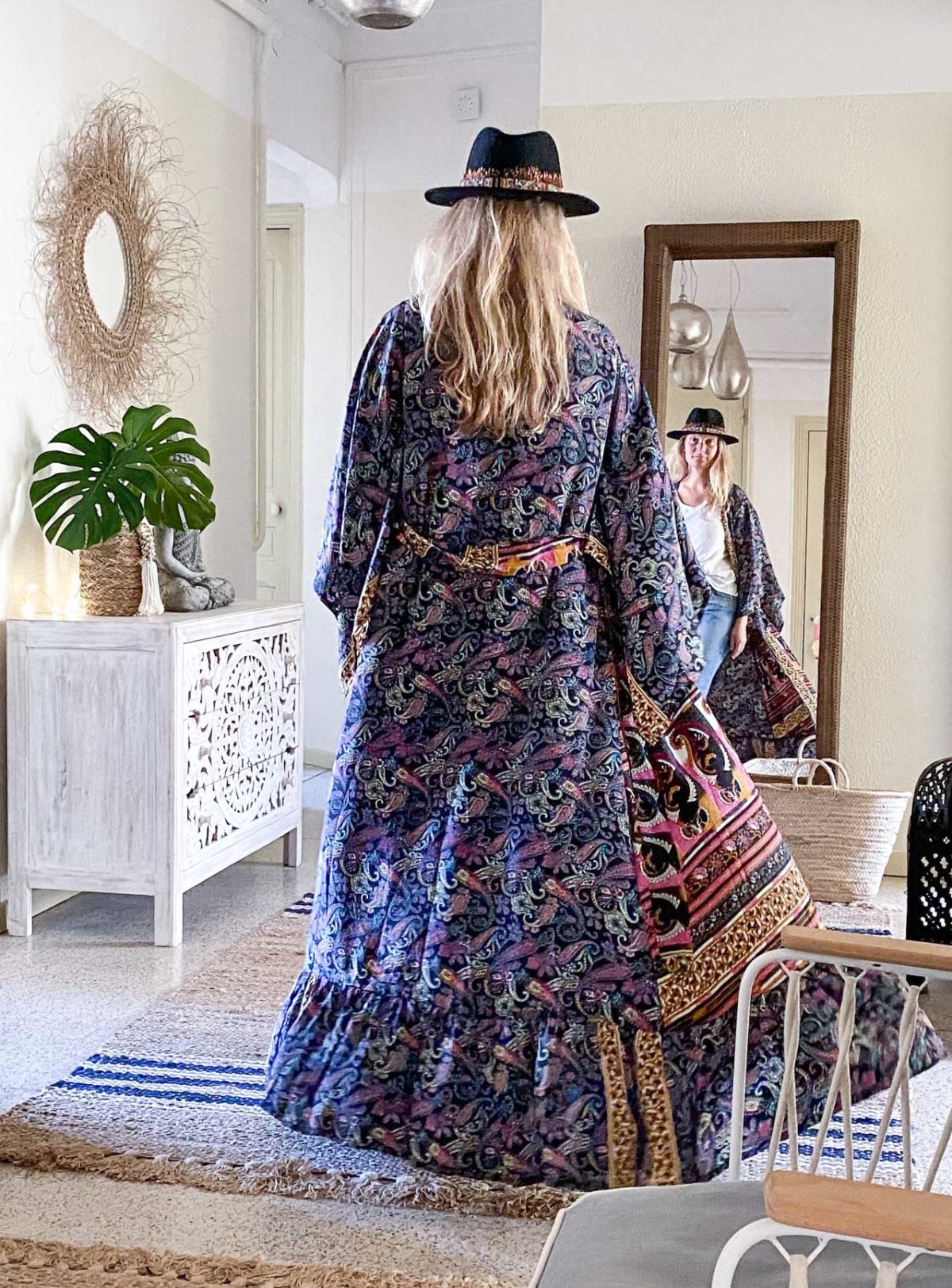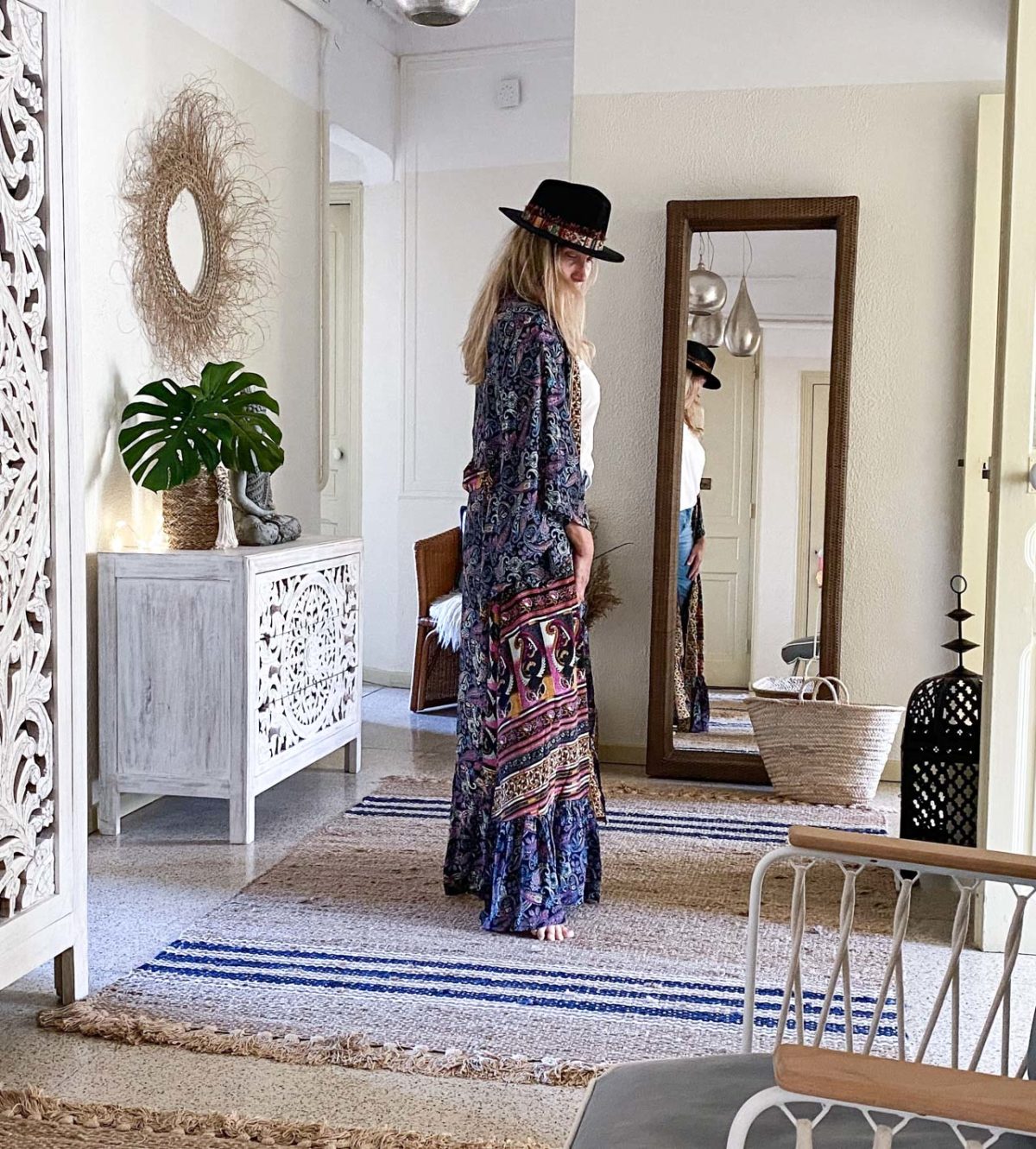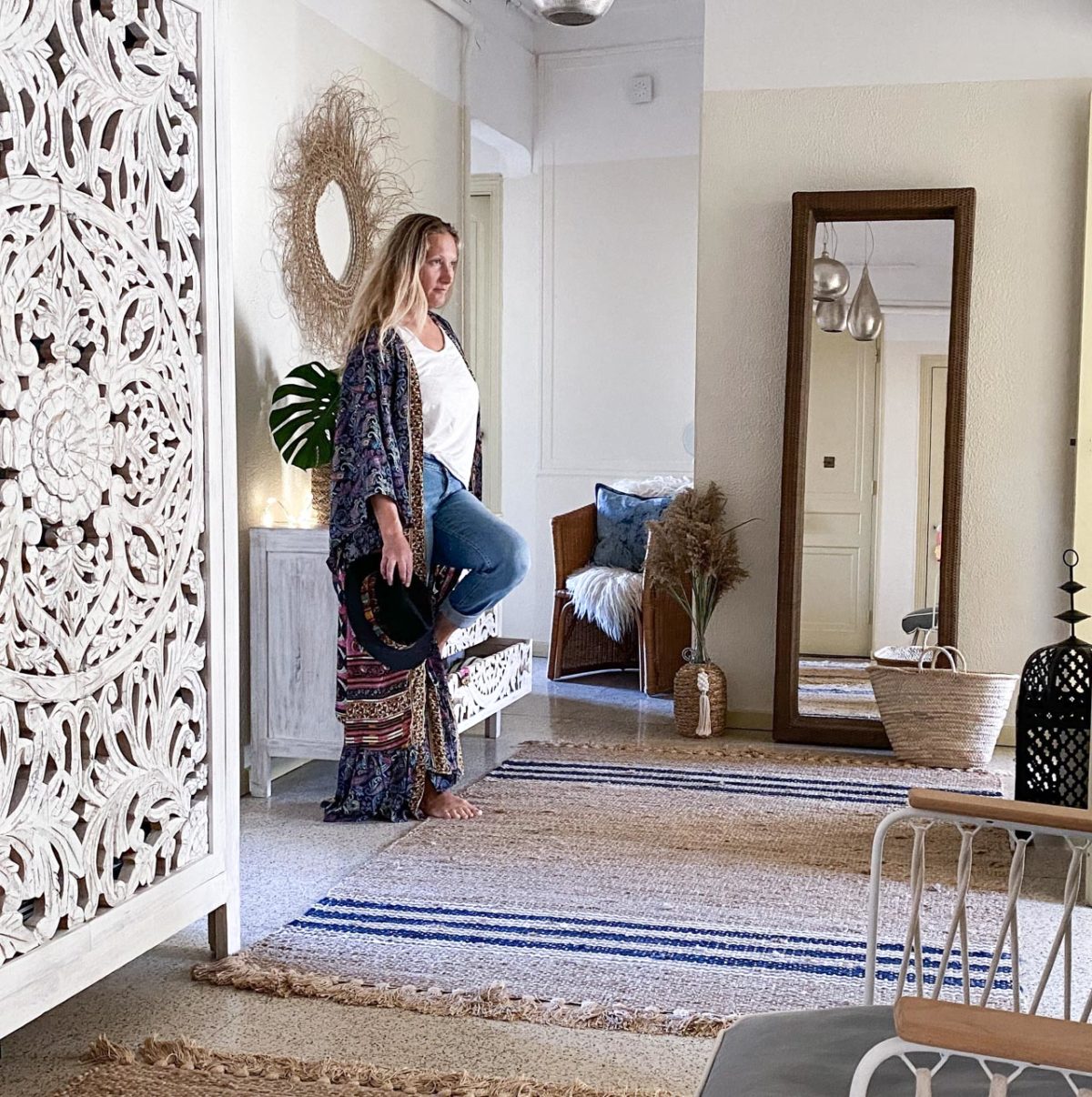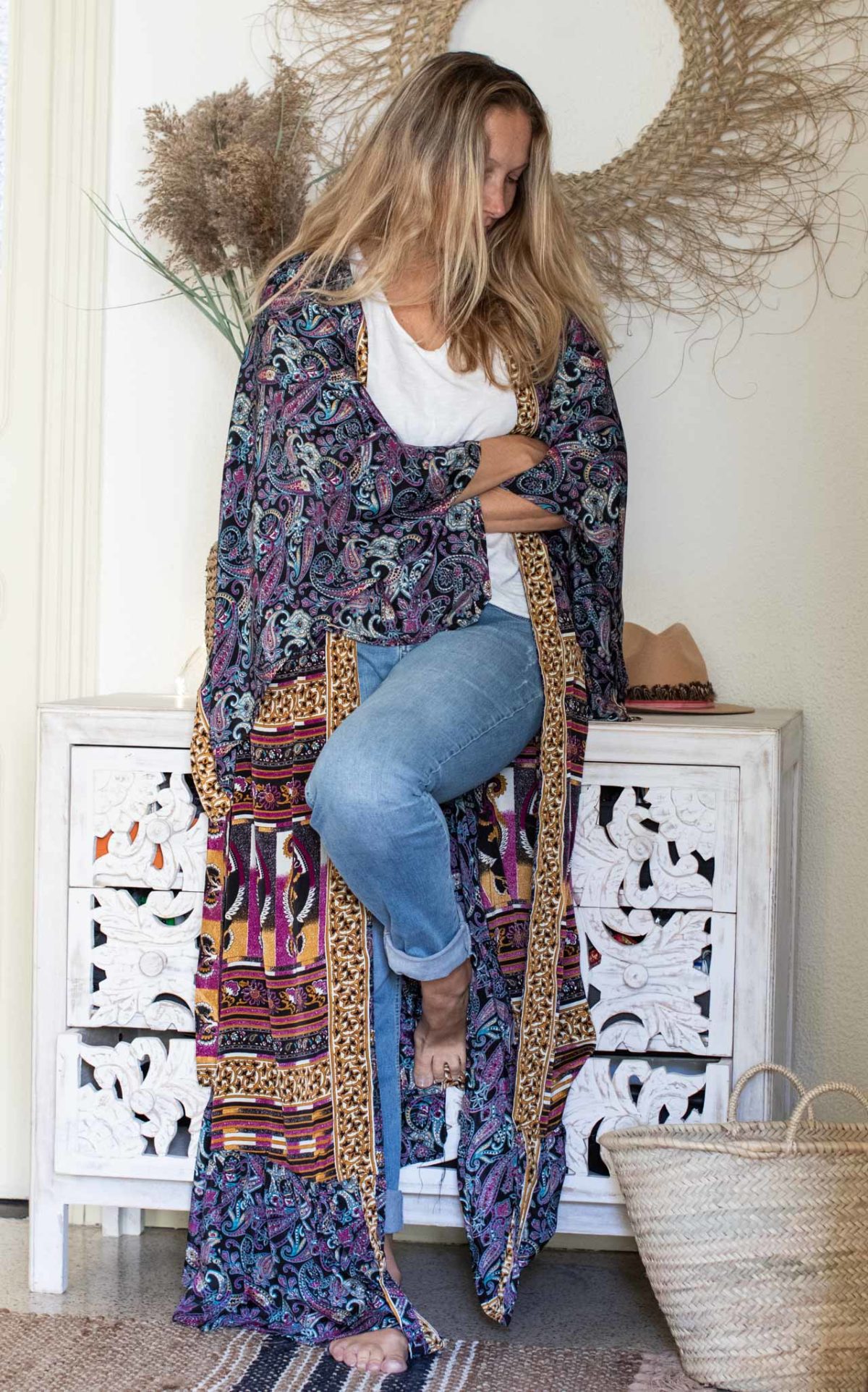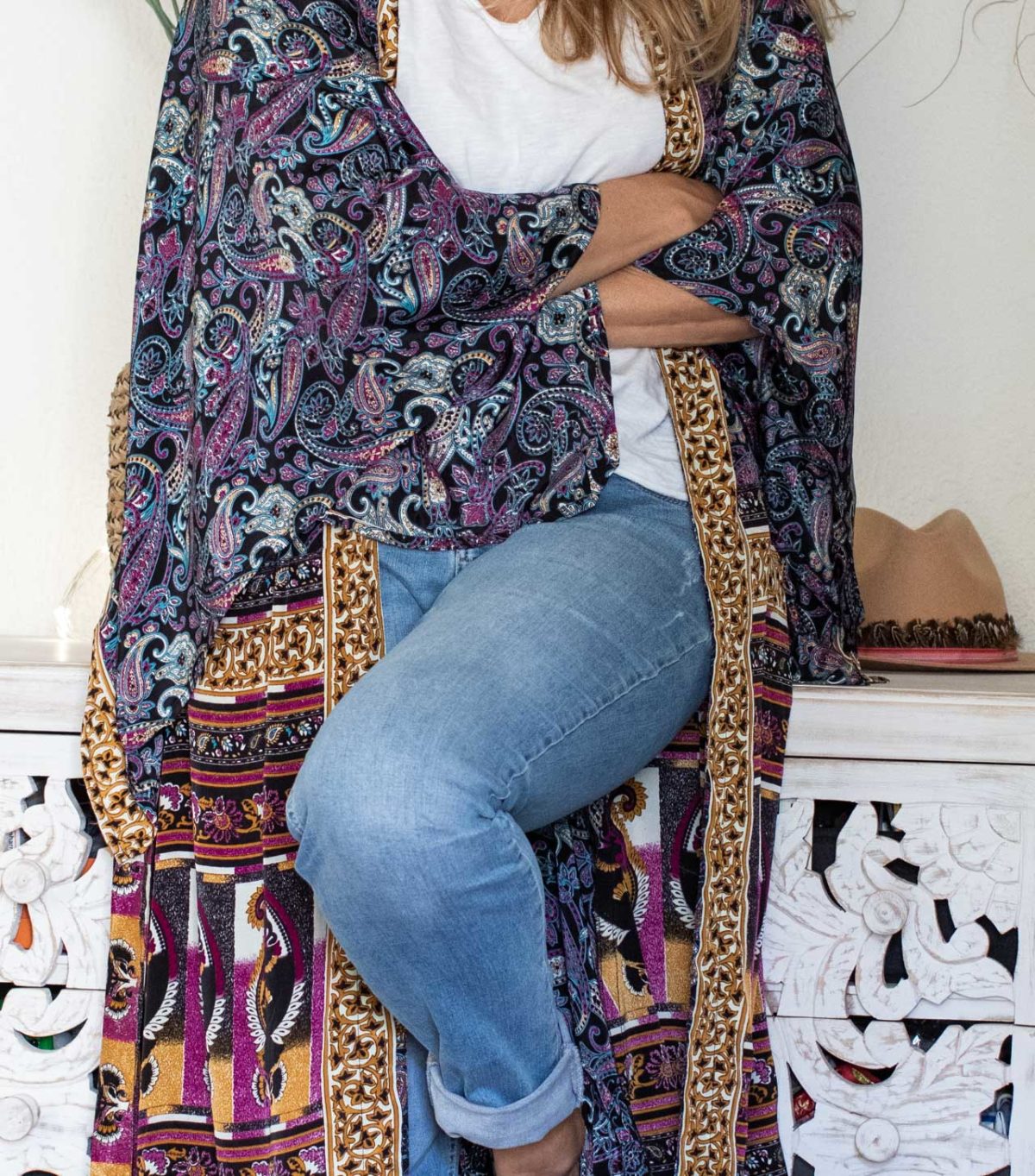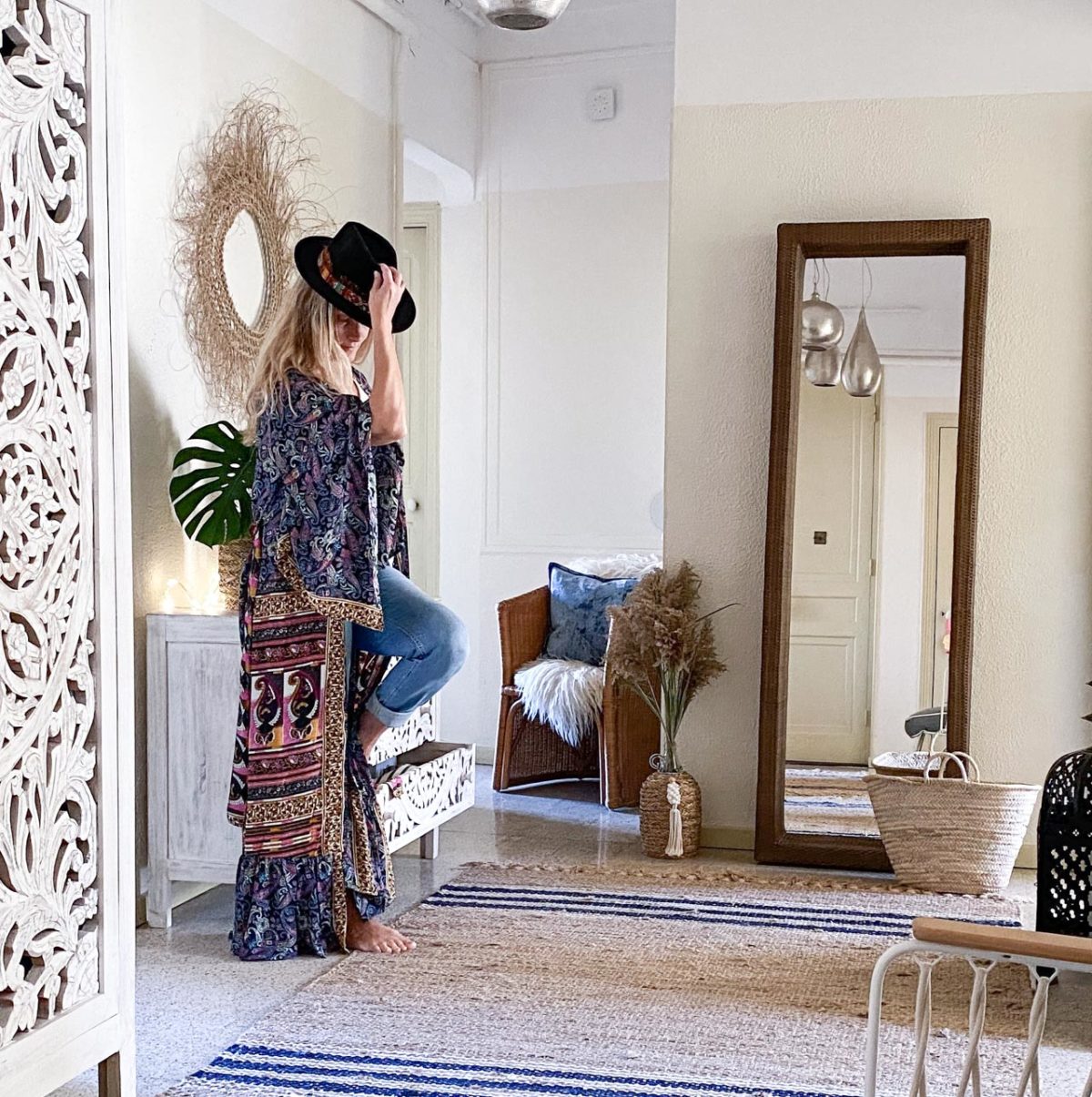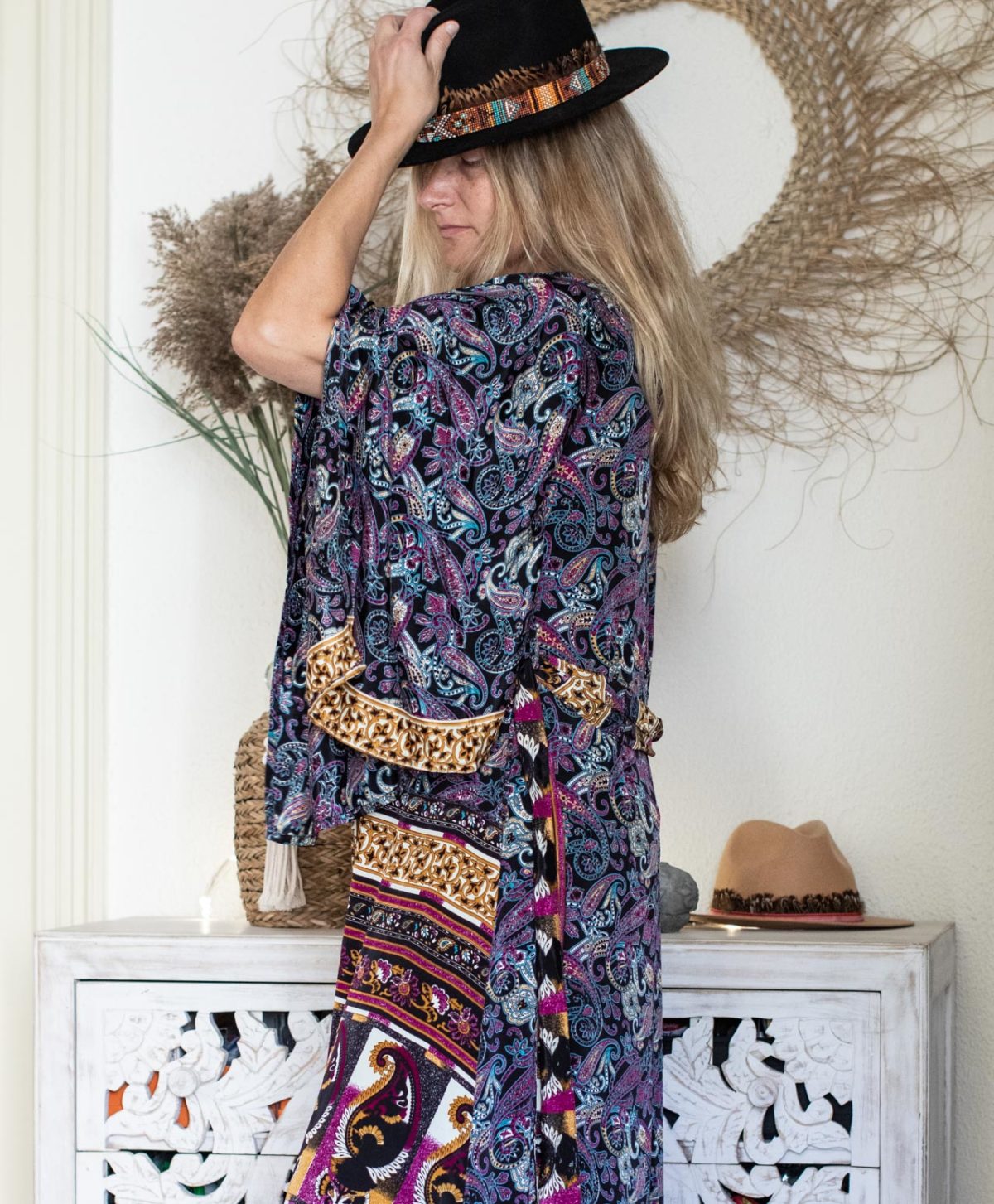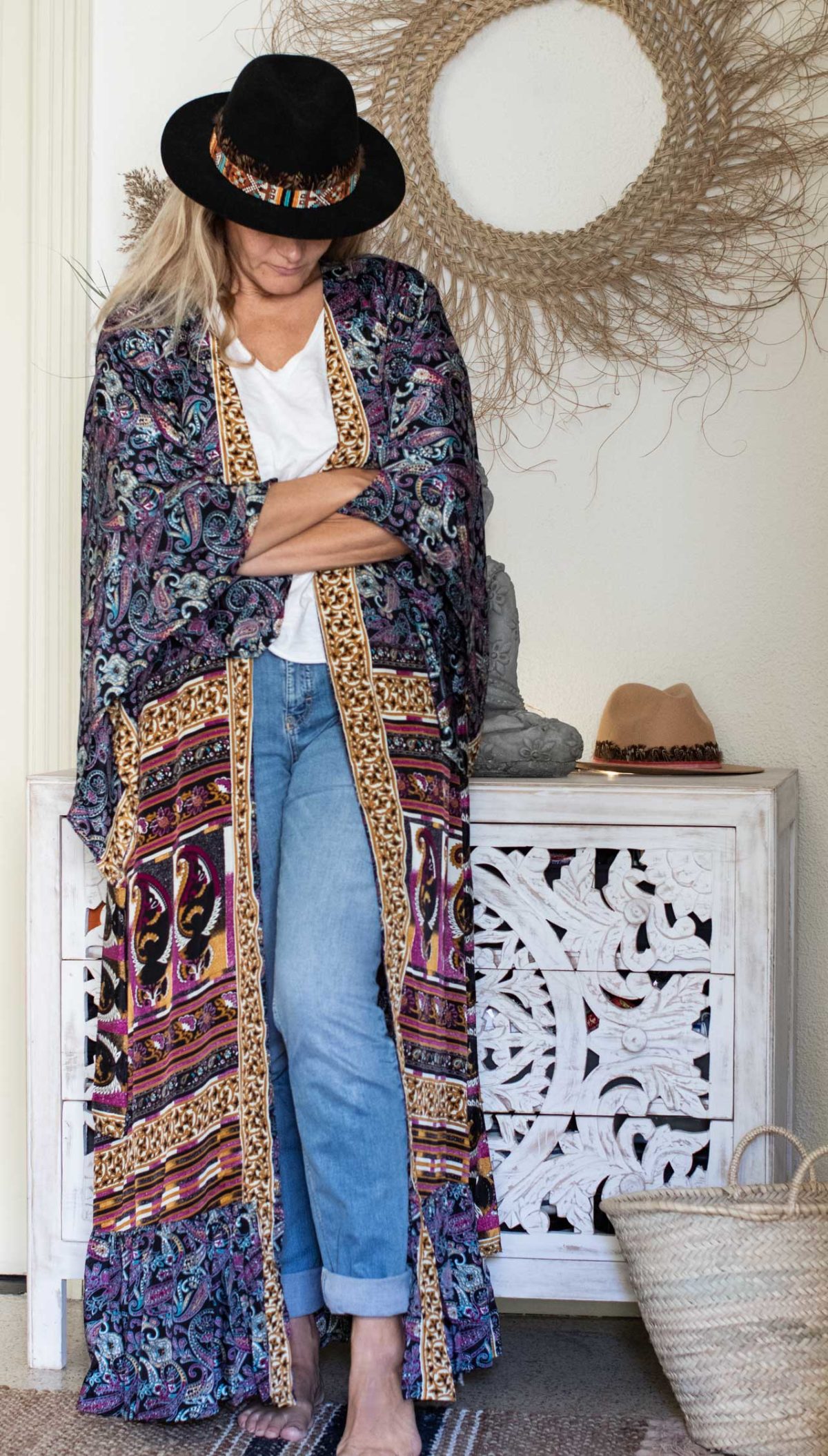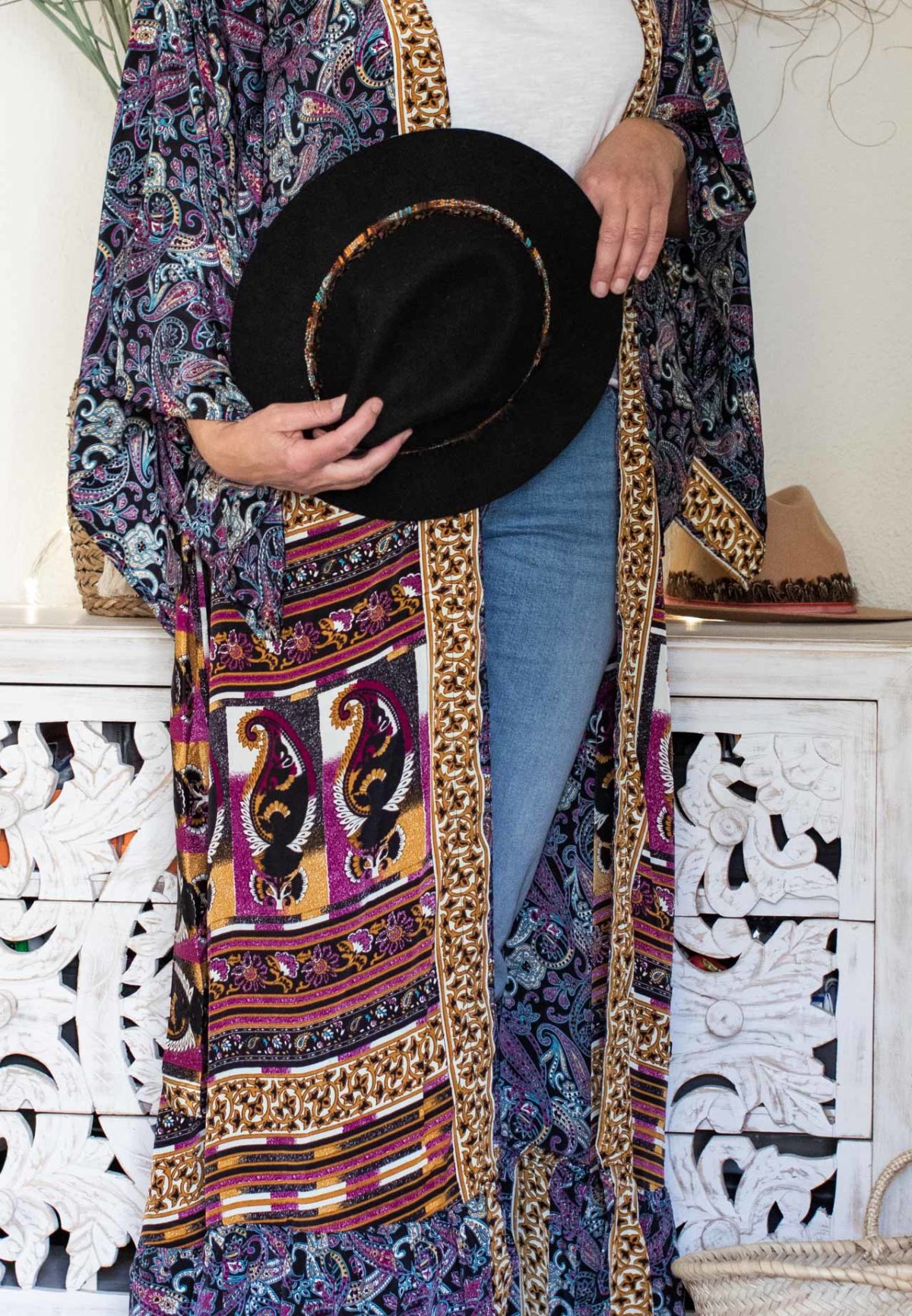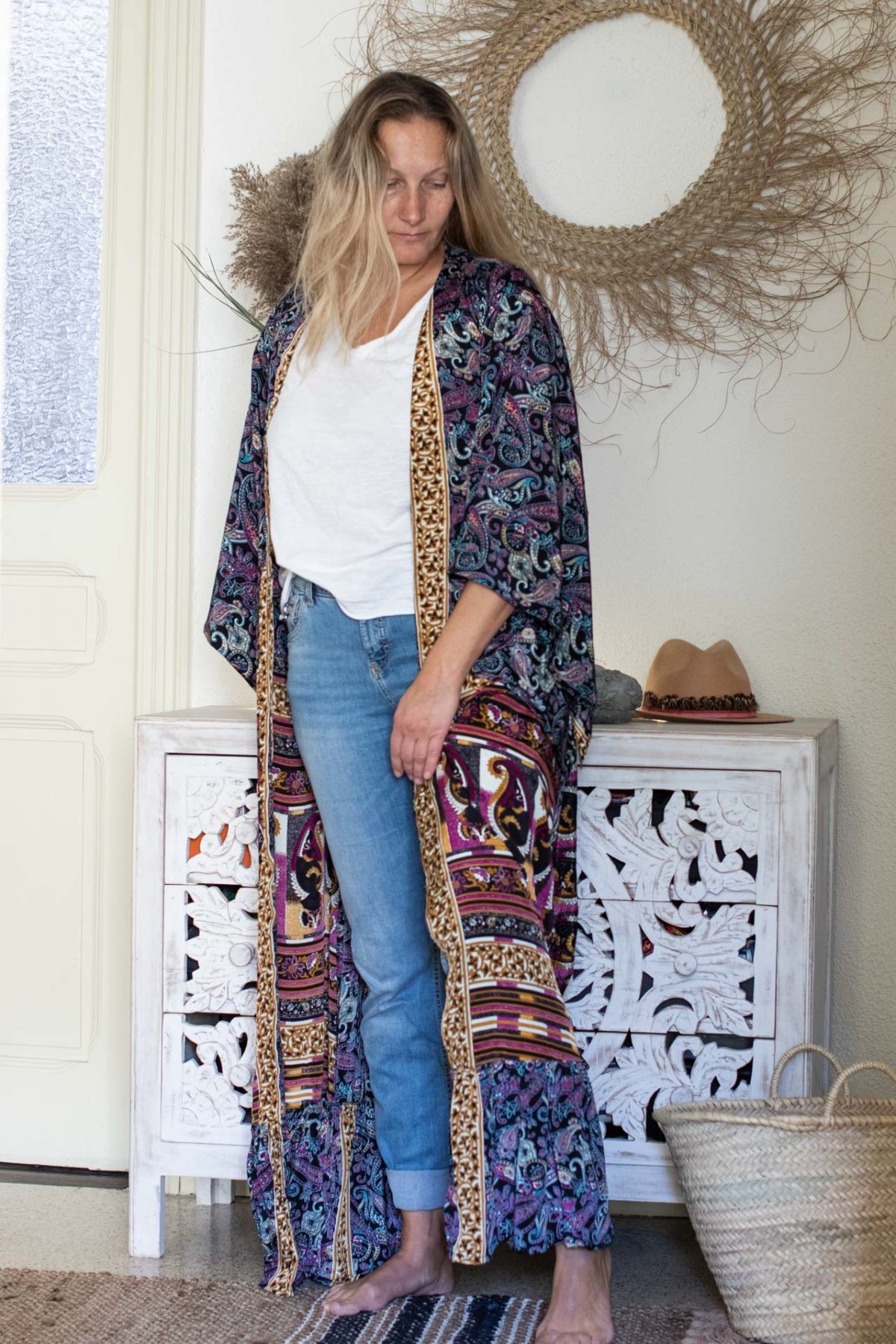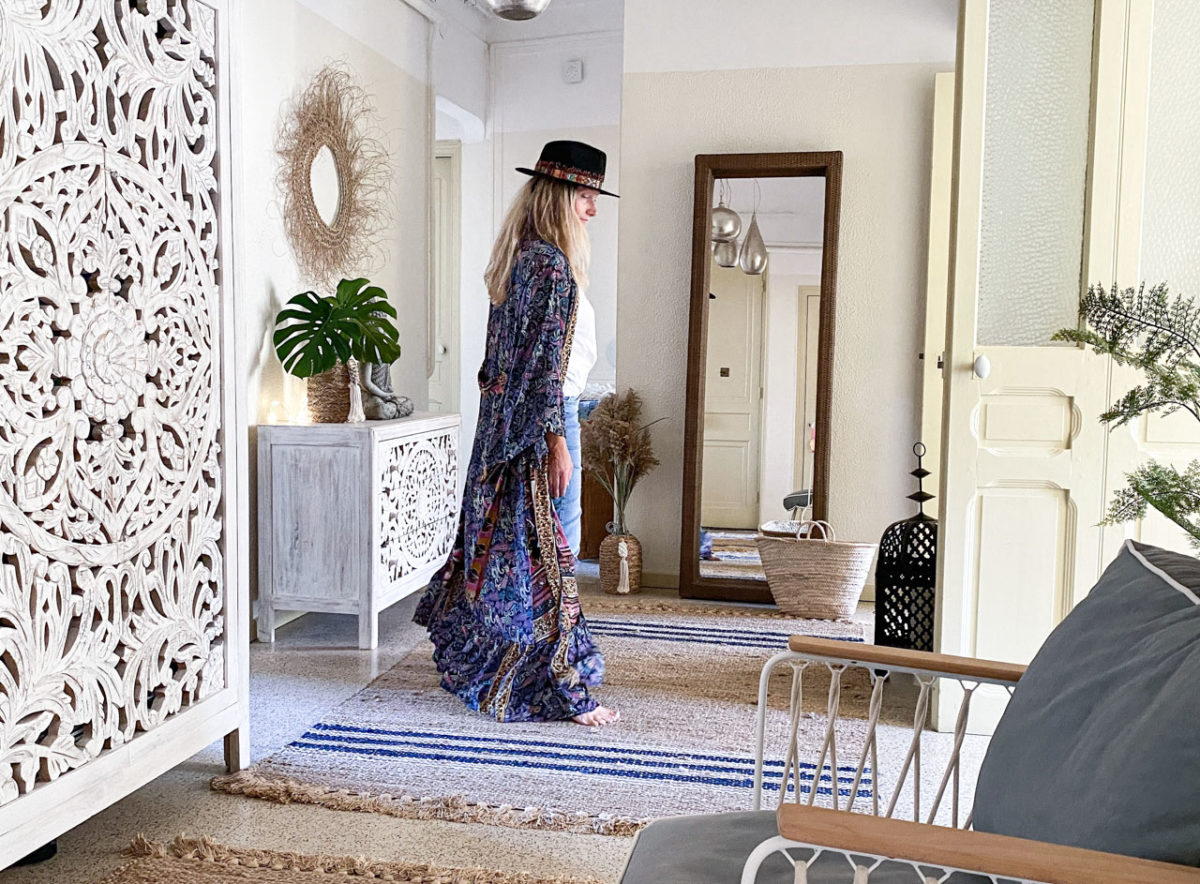 Bisous Tonja
(Werbung)
My Kimono (Elia) on the Hippie Moon Onlinestore
Hippie Moon Onlinestore
Hippie Moon on Instagram