(Werbung aus Leidenschaft)
Letzte Woche bot sich mir eine perfekte Gelegenheit, @fontainedecerier zu überraschen. Solche Gelegenheiten lasse ich mir um nichts in der Welt entgehen. 😈
Mein Besuch hatte sich gewünscht, die Provence zu sehen. Nichts lieber als das. Daraufhin habe ich bei Sandra (Fontaine de Cérier) ein Zimmer "für Bekannte" (zwei Frauen) auf den Namen meines Besuchs gebucht, habe die Kontakte weitergeleitet und mich bedeckt gehalten. Eine Woche lang habe ich mich diebisch auf den Moment gefreut, Sandra bei unserer Ankunft meinen Besuch vorzustellen. Und ich musste ganz schön aufpassen, dass ich mich nicht verquatschte.
Ihren Mann hatte ich kurz vorher eingeweiht und er hat dafür gesorgt, dass sie bei unserer Ankunft zu Hause war. Sie hatte daraufhin auf jemanden gewartet, der den Rasenmäher repariert. Ich wiederum hatte ihr erzählt, dass wir einen sehr langen Ausflug unternehmen.
Als wir bei ihr ankamen, hat sie sich riesig gefreut, dass wir unseren Ausflug in die Provence unternommen haben und bei ihr vorbeischauen. Und auch als ich ihr meinen Besuch vorgestellt hatte, hat es noch einen kleinen Moment gedauert, bis der Groschen gefallen war, aber dann war die Überraschung perfekt. Sie hat gelacht und du verrücktes Huhn oder so was gerufen. Besser hätte es nicht klappen können.
Ich bin mit meinem Besuch noch nach Uzès gefahrenen und ich befürchte, nach einer Stunde kannte man uns in jedem Laden. 🙈 Die restliche Zeit und den Abend haben wir natürlich mit Sandra verbracht. Ich bin sogar vor Sonnenaufgang mit Sandra zum Bäcker gefahren, denn das mache ich total gerne. Für die frühen Vögel gibt es nämlich den traumhaften Sonnenaufgang über den Weinfeldern, einen Blick auf die Pont du Gard und einen kleinen ersten Café.
Über Nacht hatten wir übrigens einen weiteren Gast in unserem Zimmer, der einfach viel zu schnell war, um ihn einzufangen. Aber er war ganz schön neugierig und auch am Morgen, als längst die Sonne schien, fand er es in unserem Zimmer noch spannend.
Wie immer war der Besuch zu kurz.
---
(advertising with passion)
Last week I had a perfect opportunity to surprise @fontainedecerier. I wouldn't miss such opportunities for the world. 😈
My visit had wished to see the Provence. Nothing I would like more than that. So I booked a room "for friends" (two women) at Sandra's (Fontaine de Cérier) in the name of my visitor, forwarded the contacts and stayed low. For a week, I looked forward thievishly to the moment when I would introduce my visit to Sandra on our arrival. And I had to be very careful not to slip up.
I had informed her husband shortly before and he made sure that she was home when we arrived. She had been waiting for someone to repair the lawnmower. I told her that we were going on a very long trip.
When we arrived at her place, she was very happy that we were going on our trip to Provence and that we were going to visit her. And even when I had introduced her my visitor, it still took a little while until the penny had dropped, but then the surprise was perfect. She laughed and called me crazy chicken or something. It couldn't have worked any better.
I went to Uzès with my visit and I'm afraid that after an hour they knew us in every shop. 🙈 Of course we spent the rest of the time and the evening with Sandra. I even drove to the bakery with Sandra before sunrise, because I love to do that. Because for the early birds there is the wonderful sunrise over the vineyards, a view of the Pont du Gard and a small first café.
By the way, overnight we had another guest in our room, who was simply much too fast to catch him. But he was quite curious and even in the morning, when the sun was already shining, he still found it exciting in our room.
As always the visit was too short.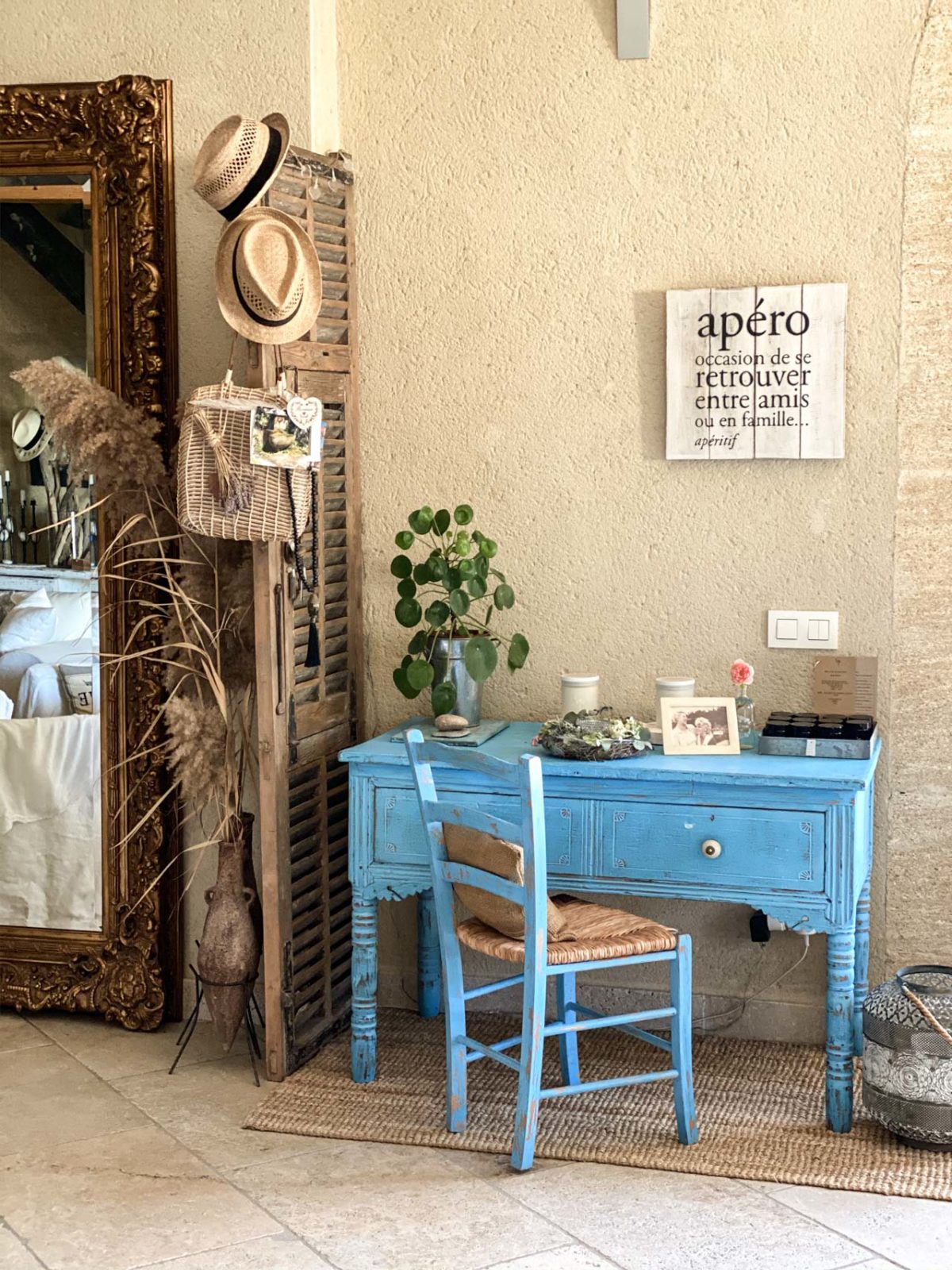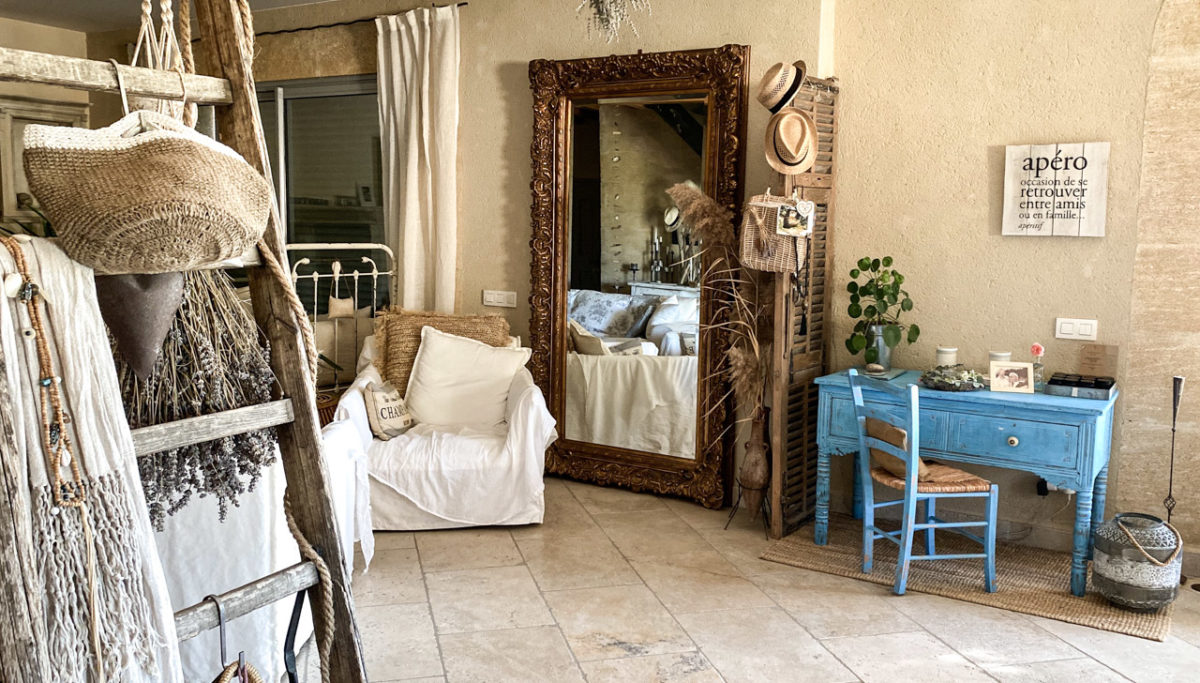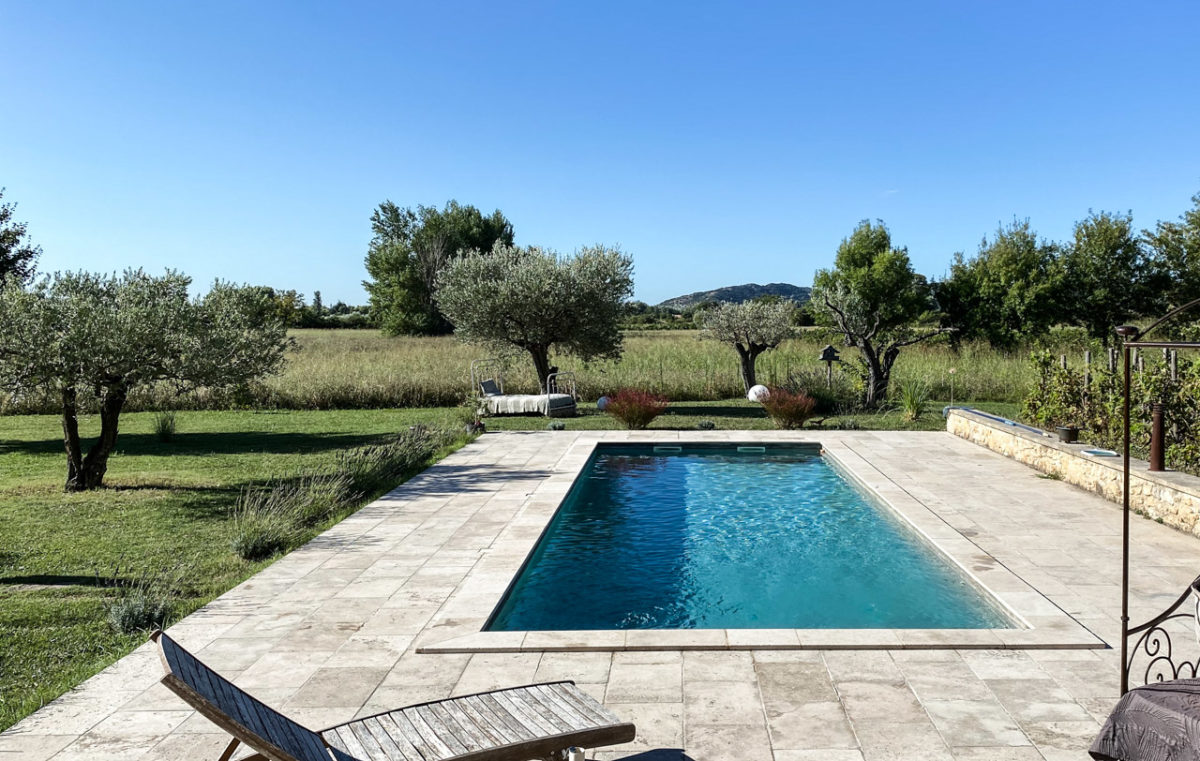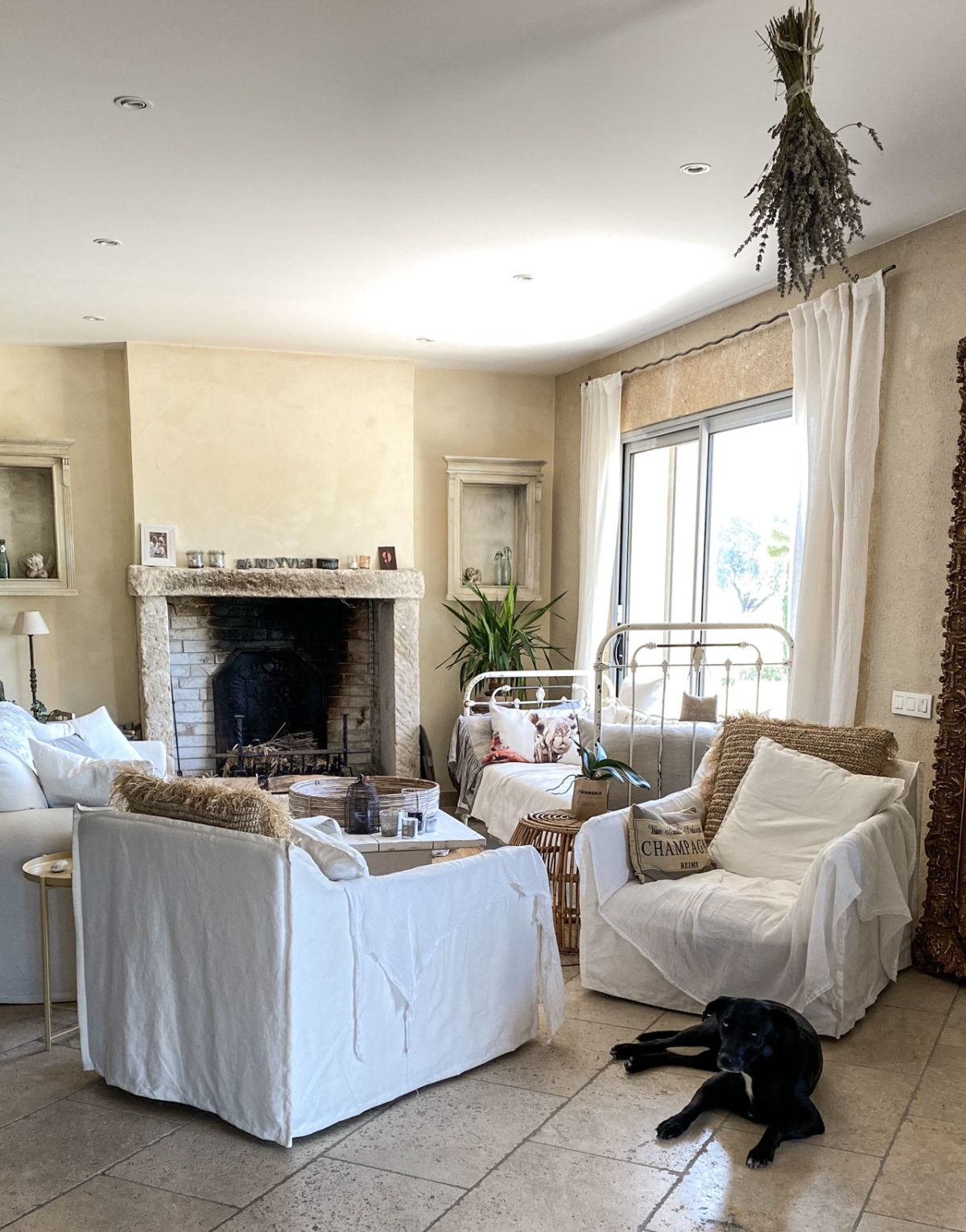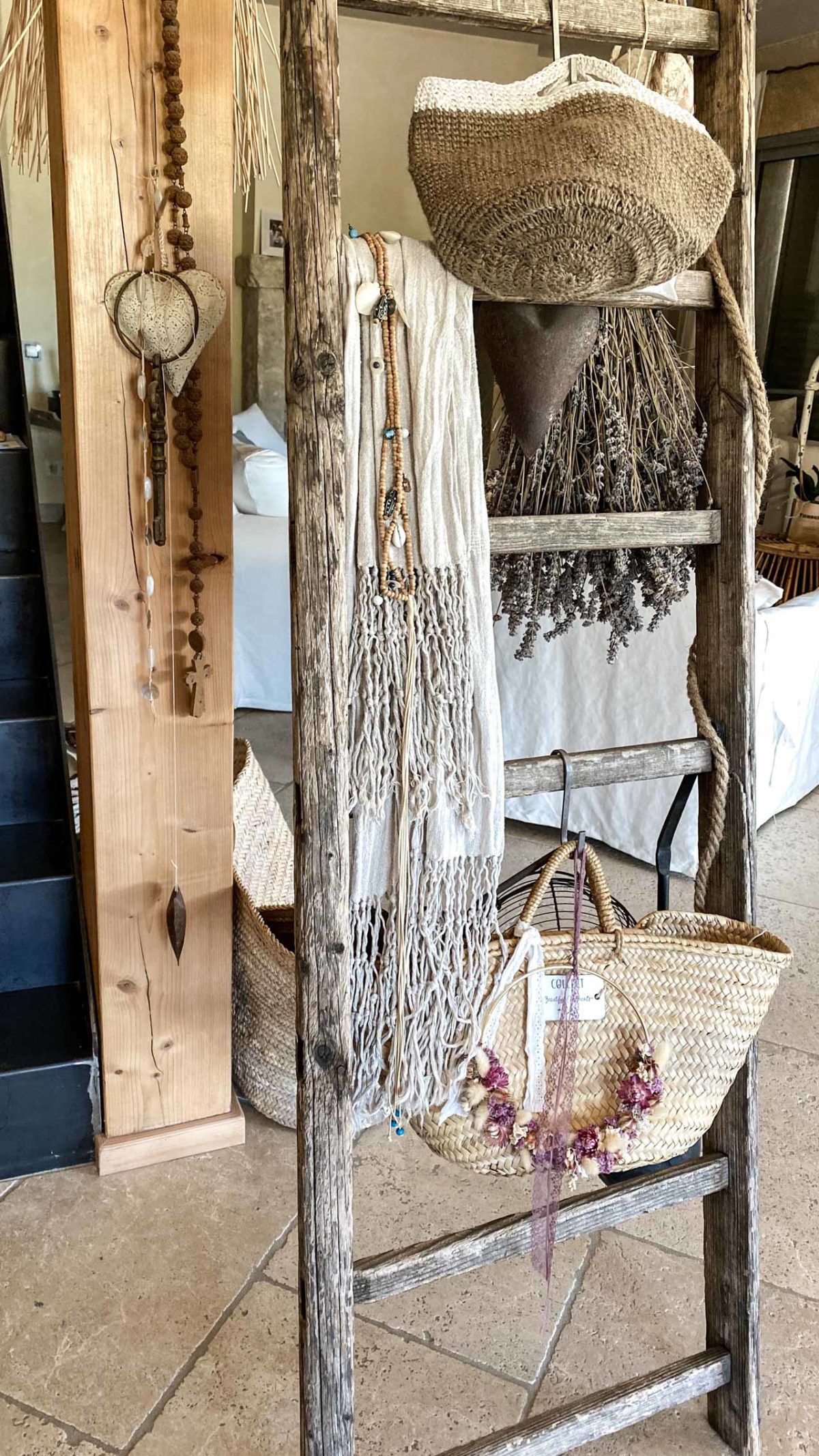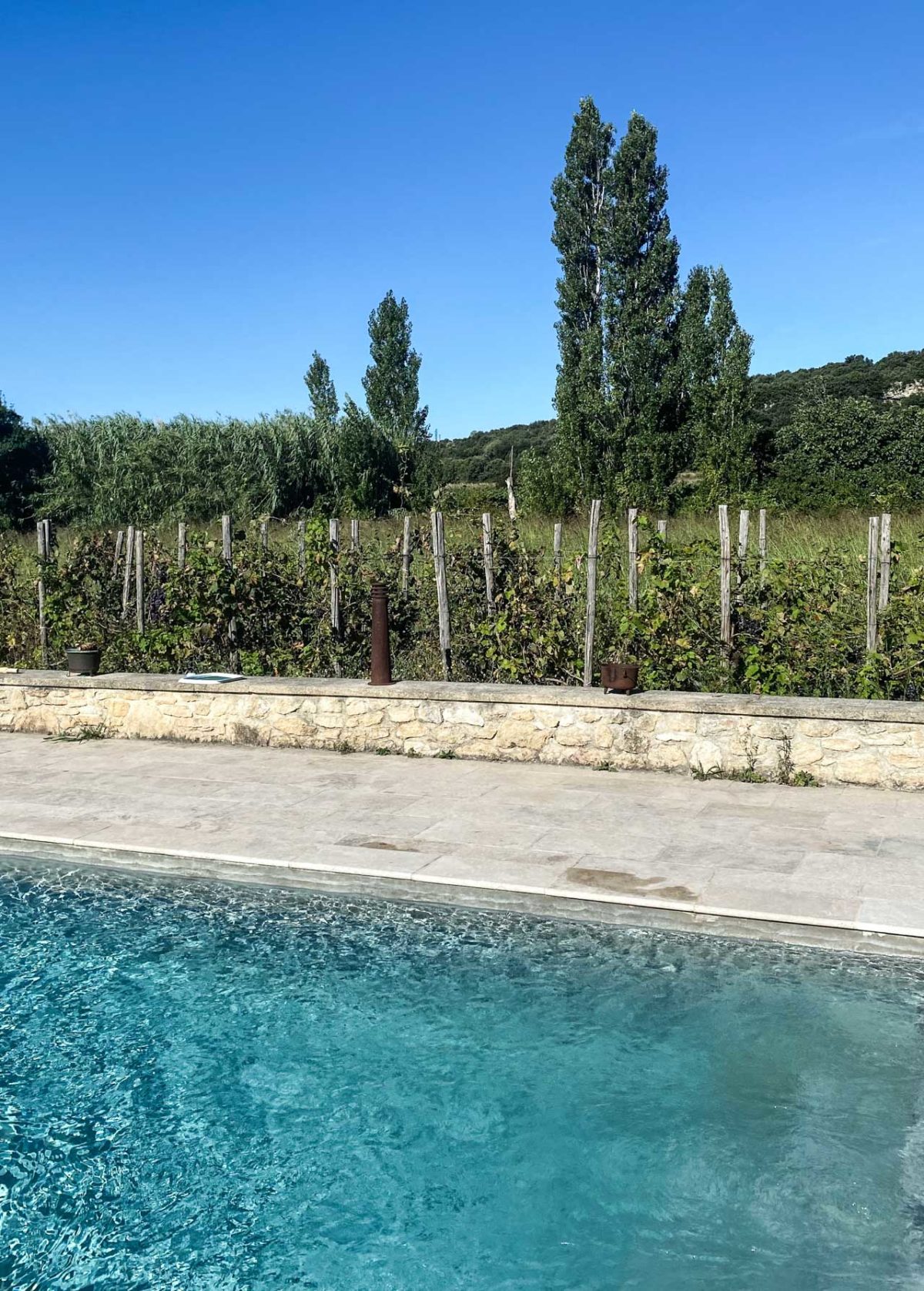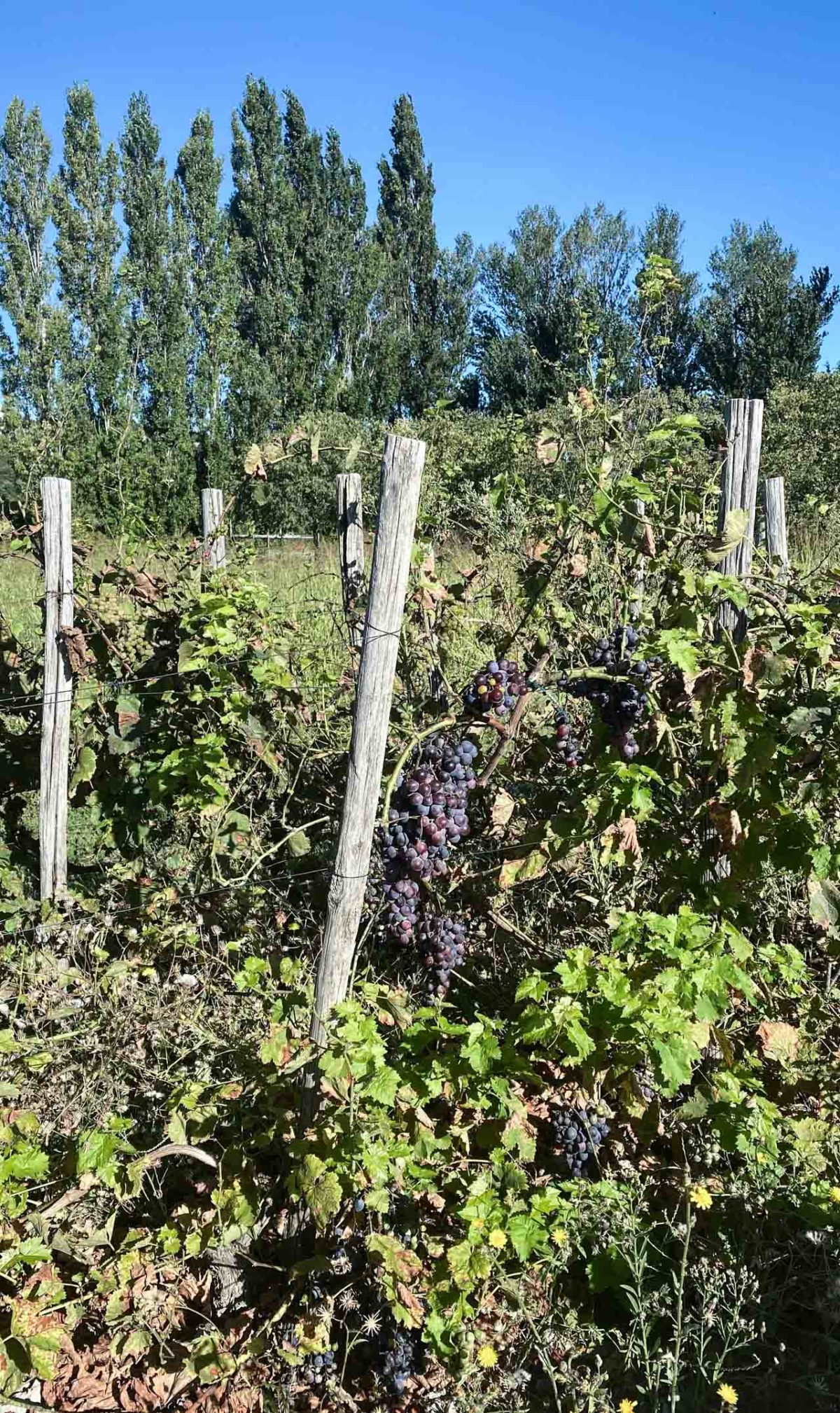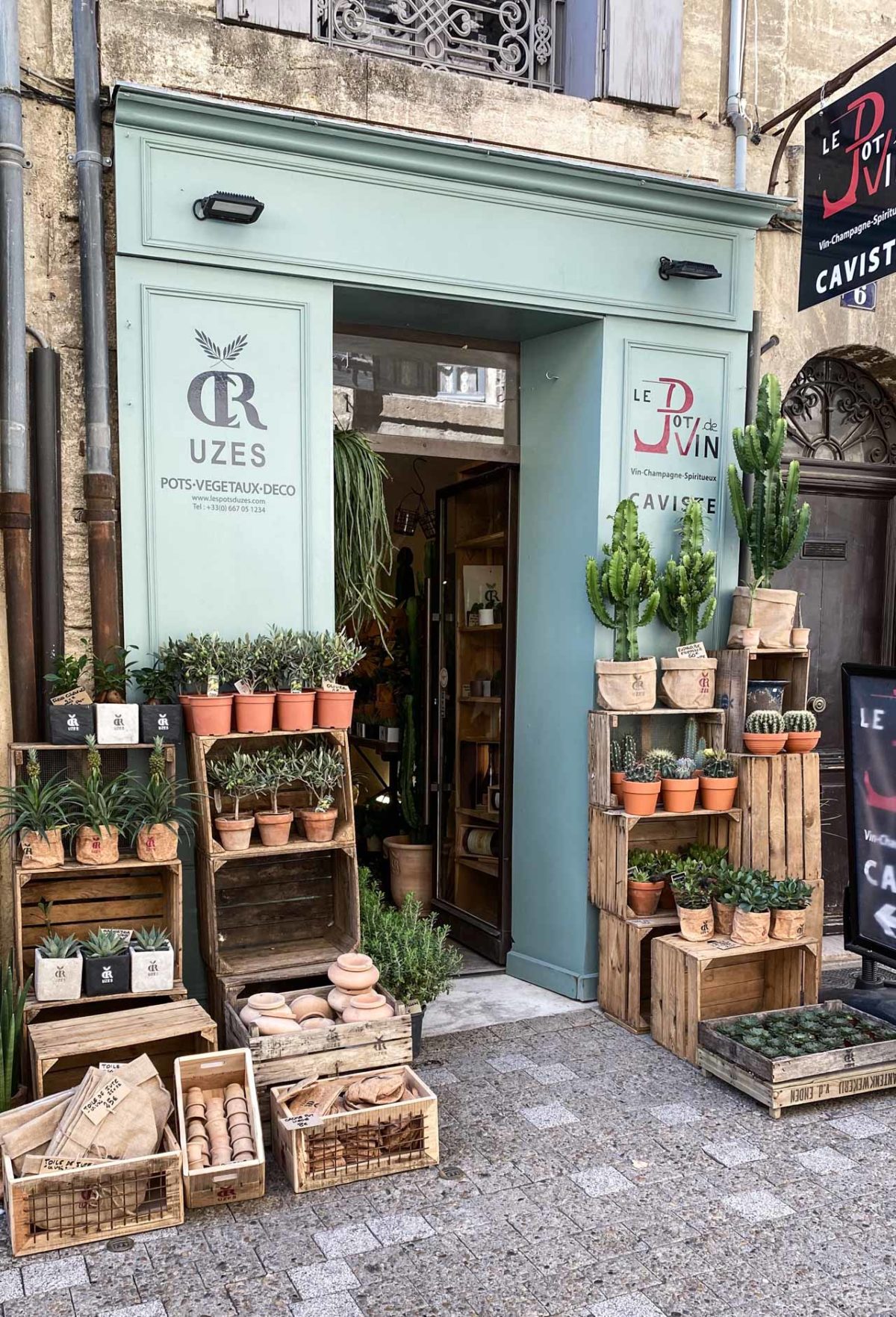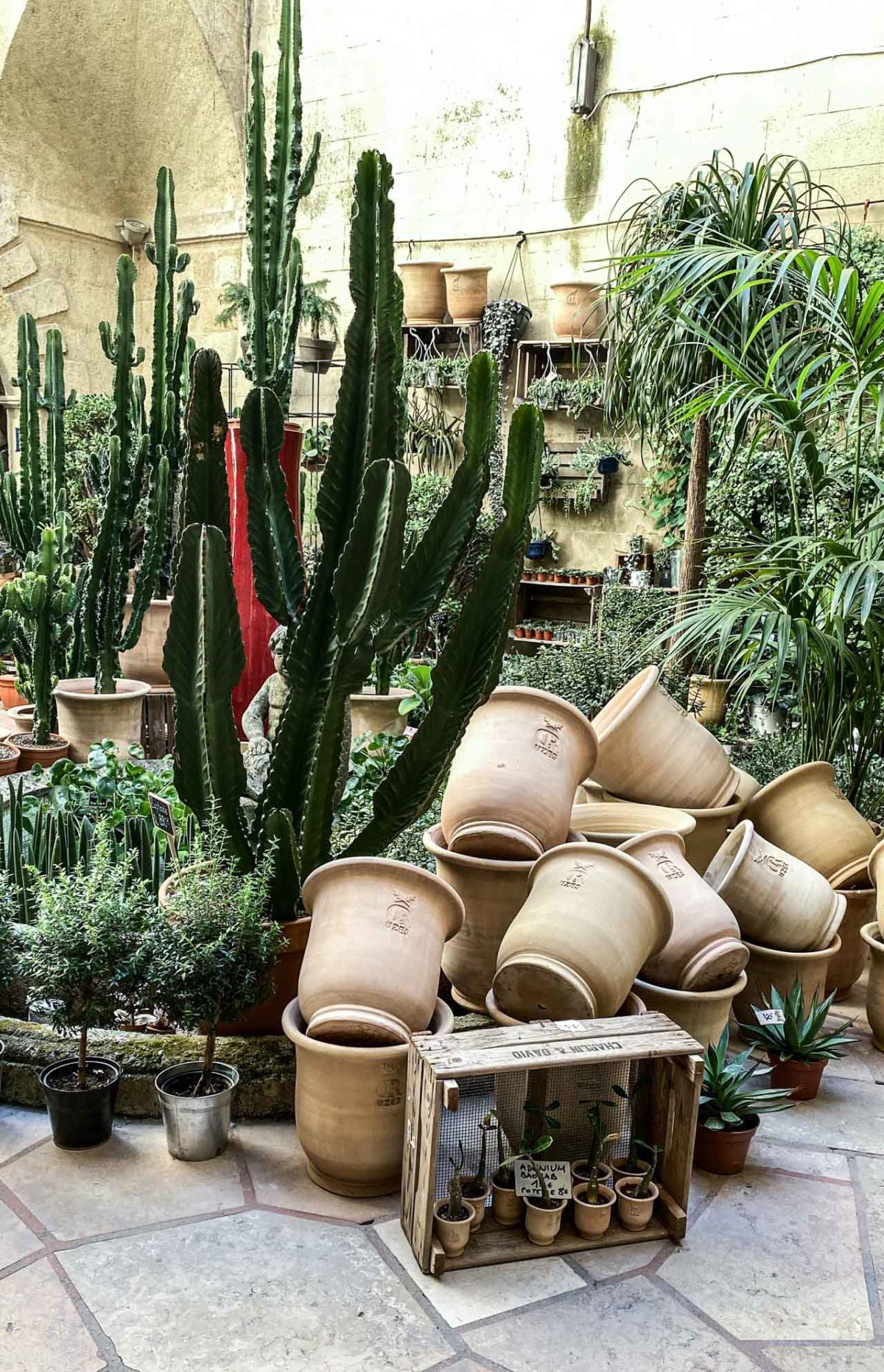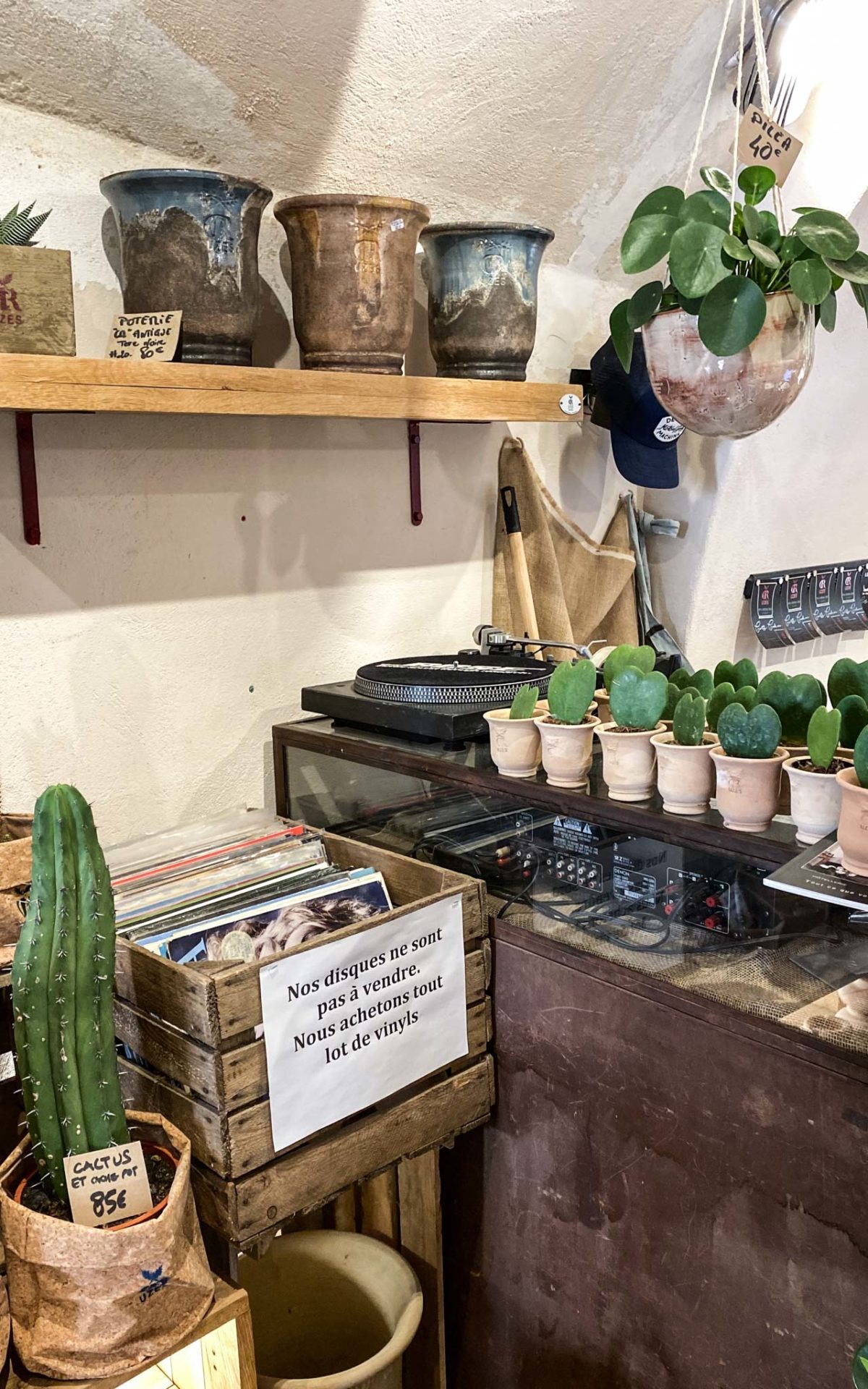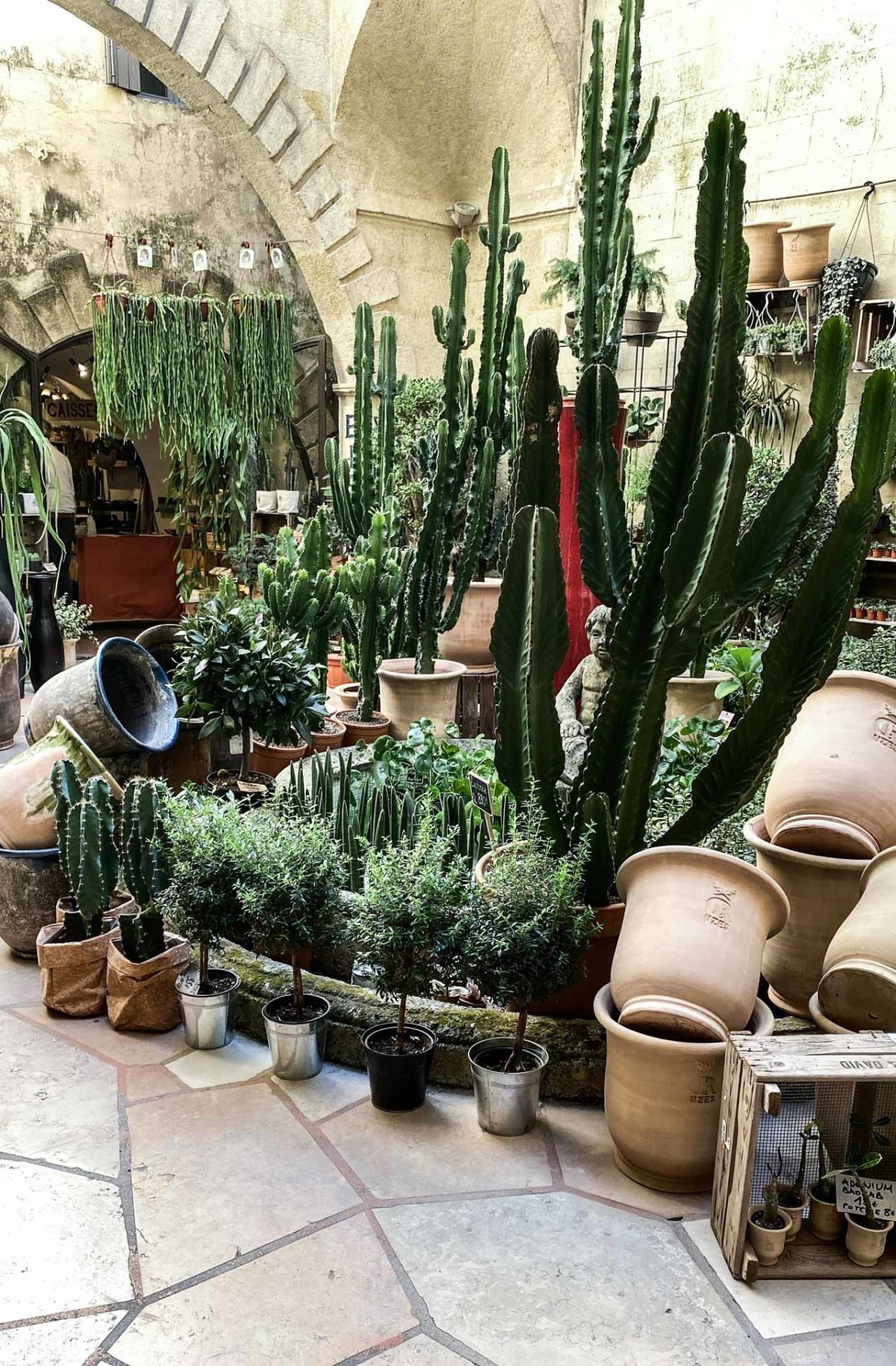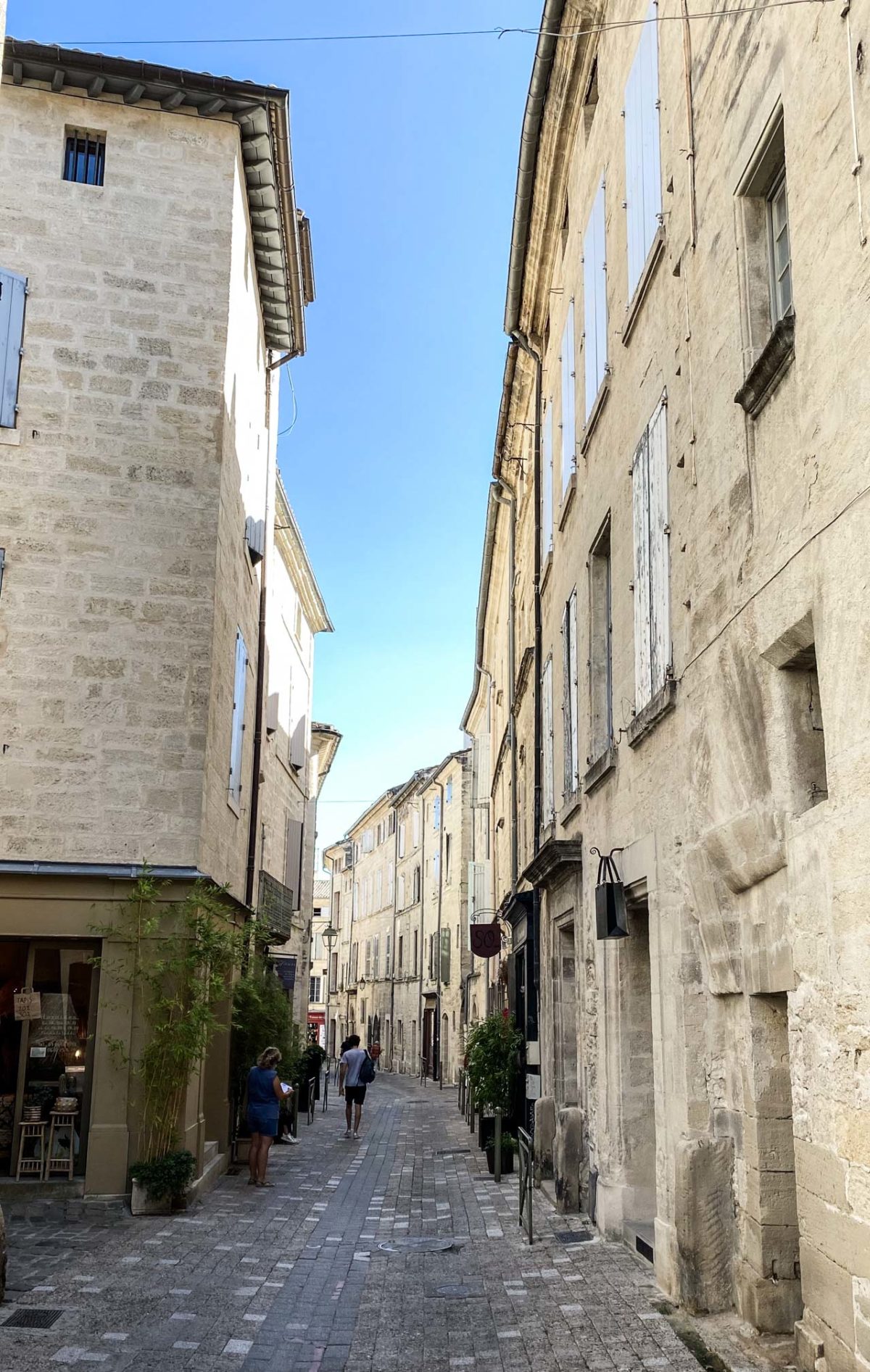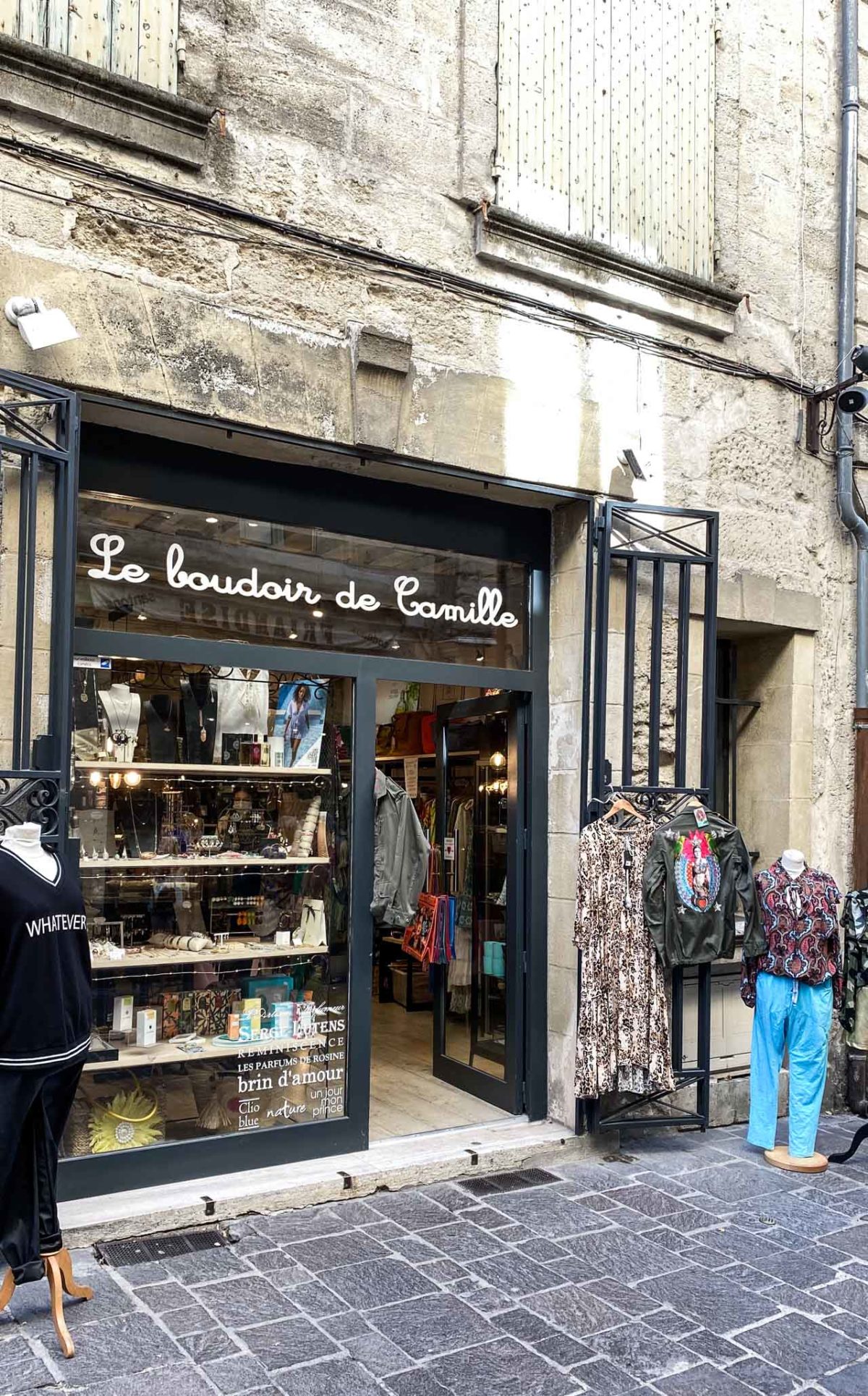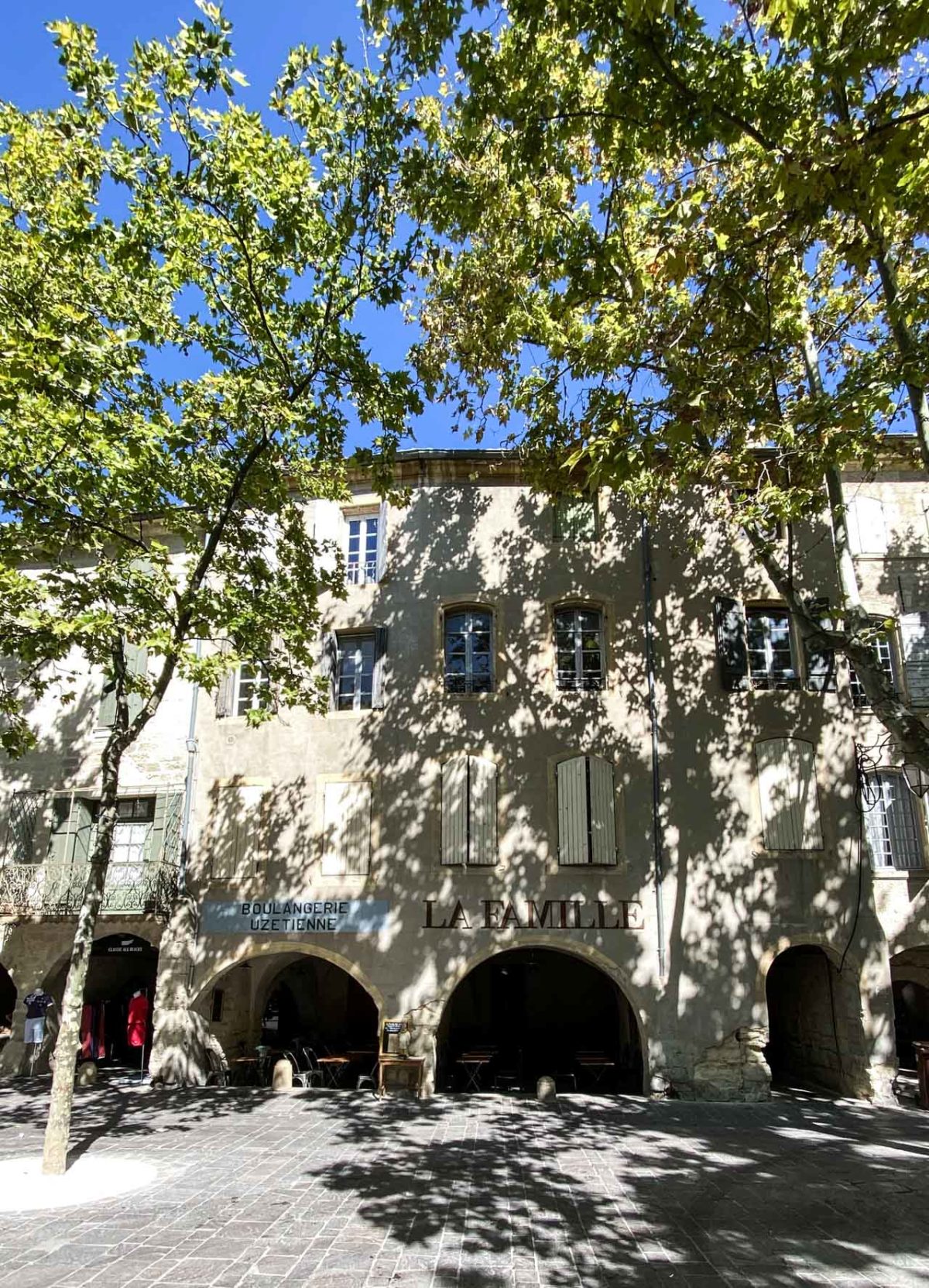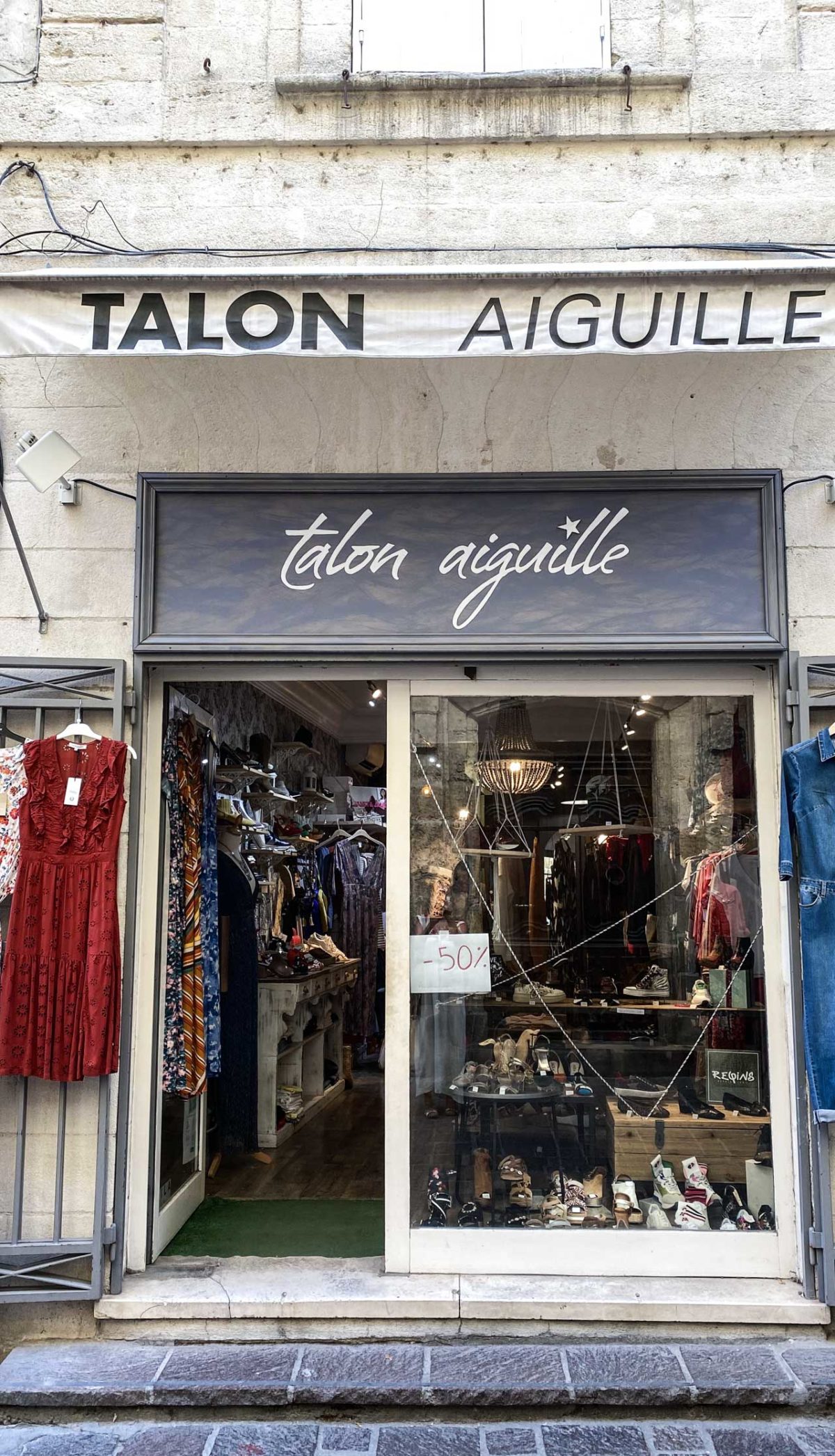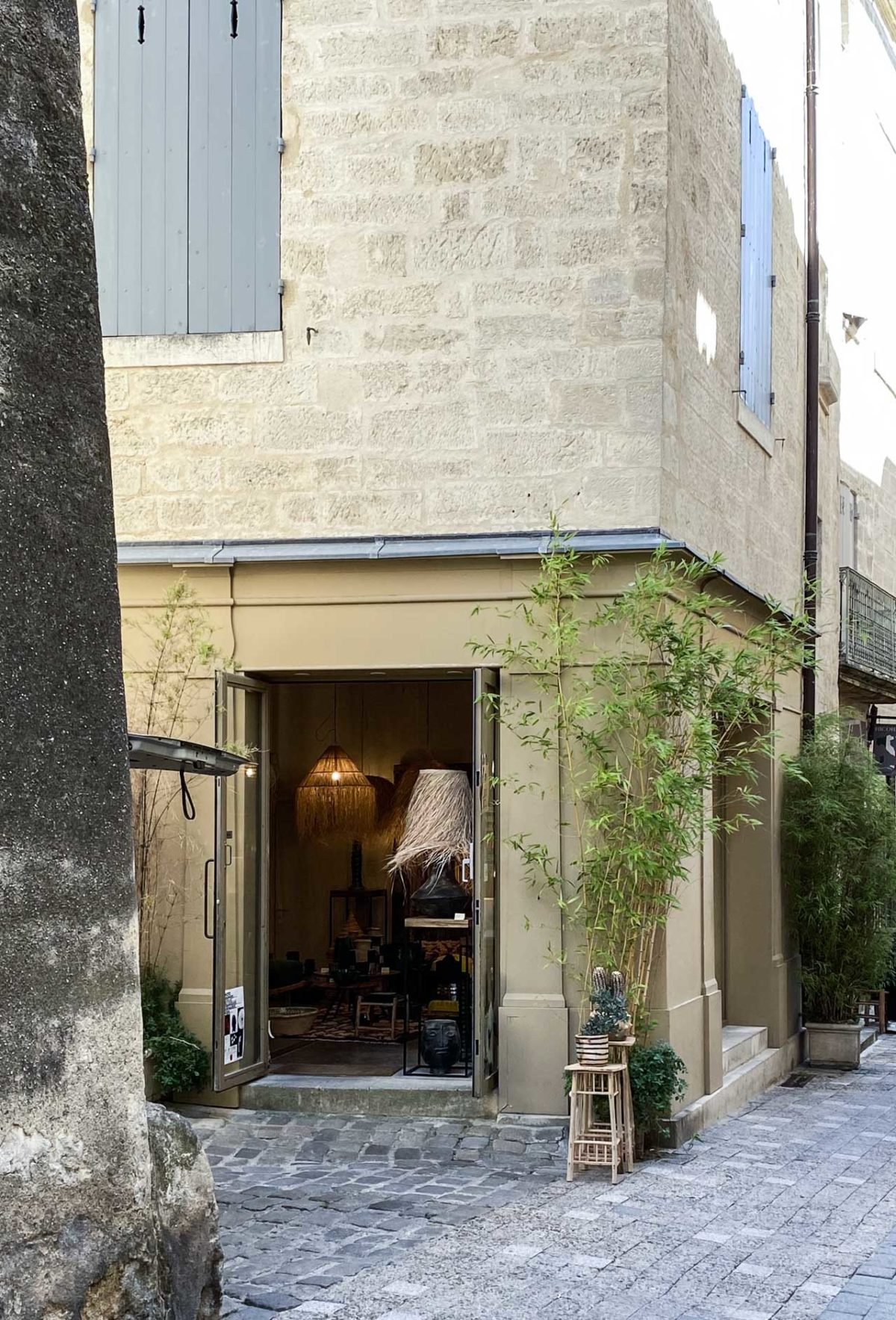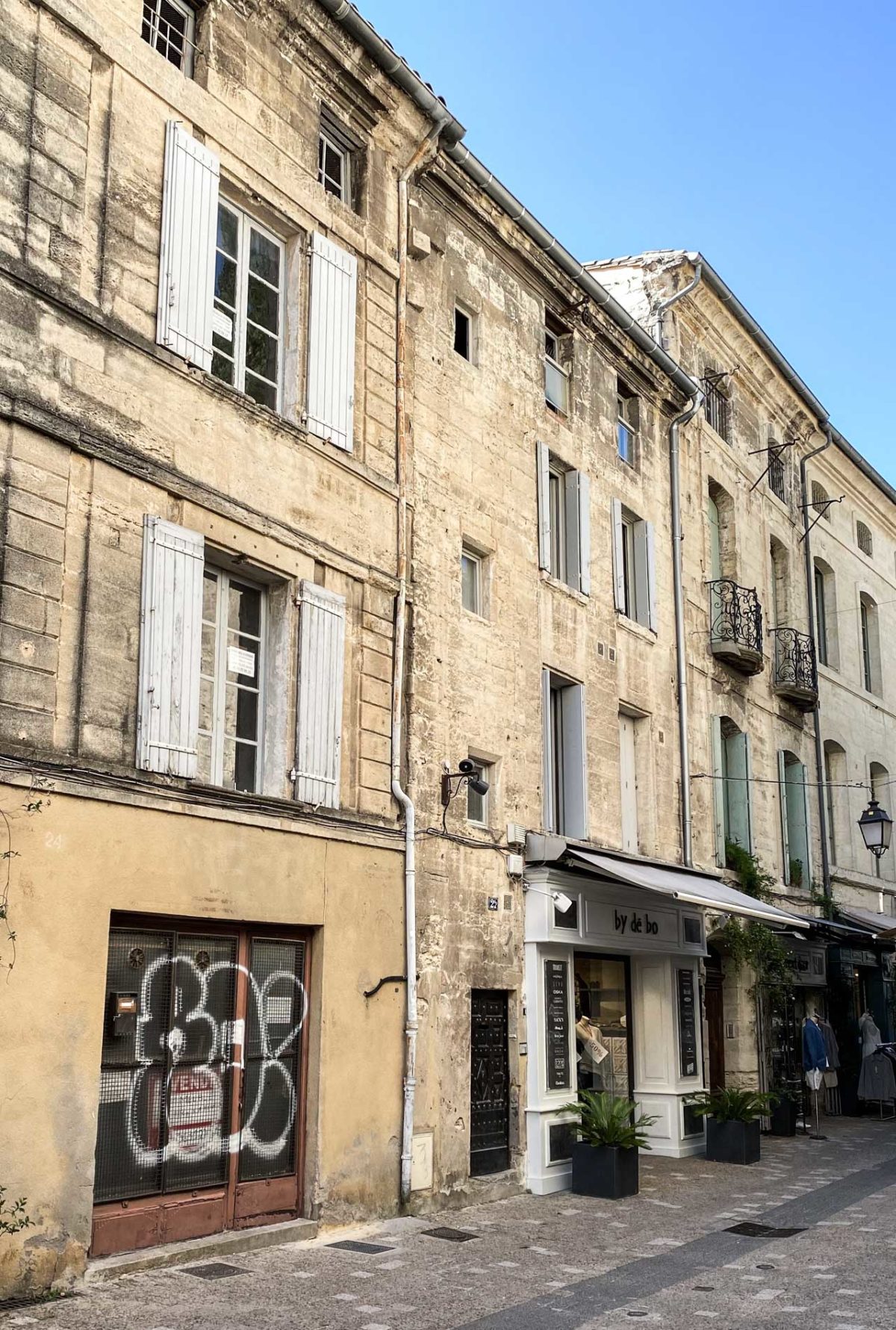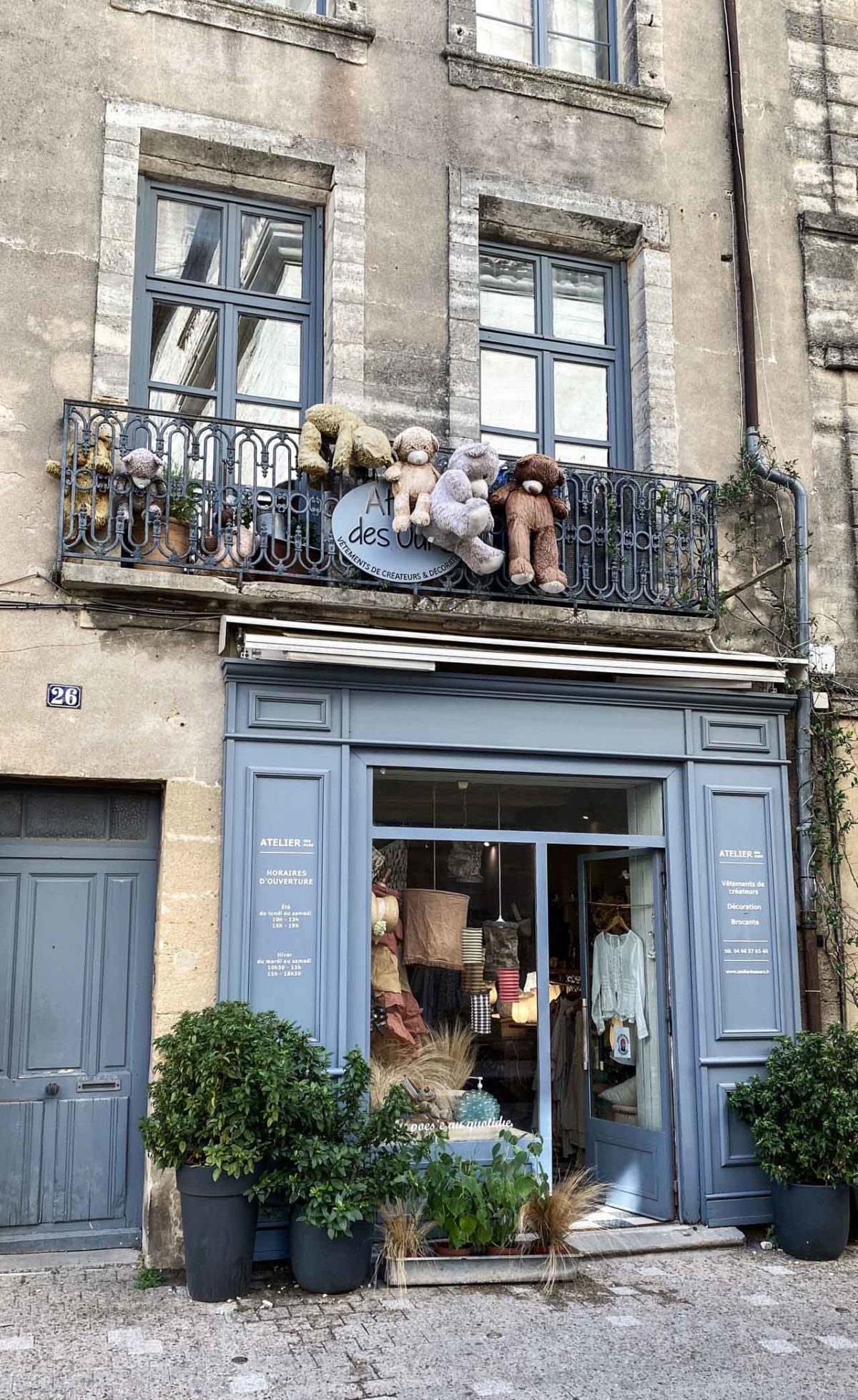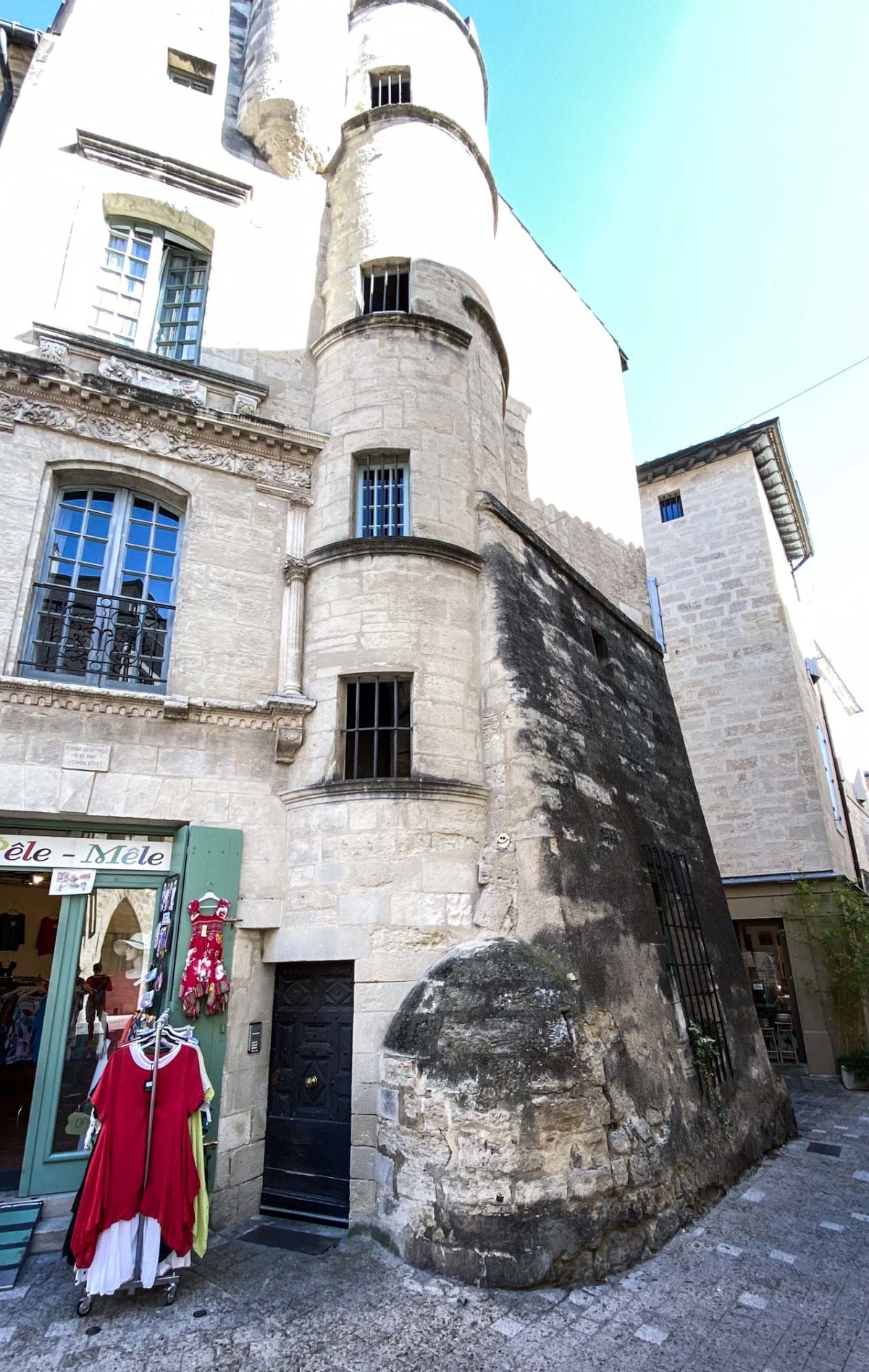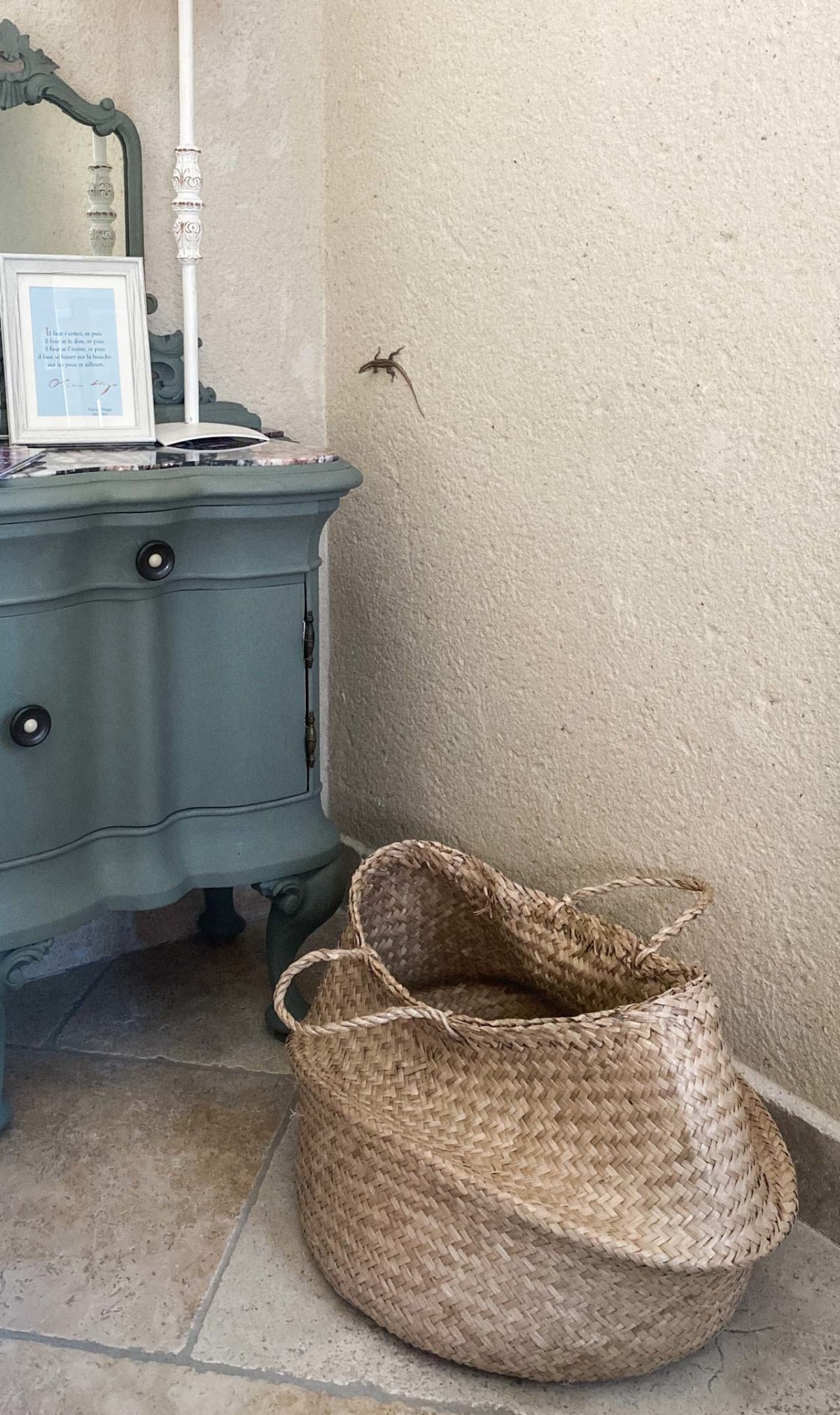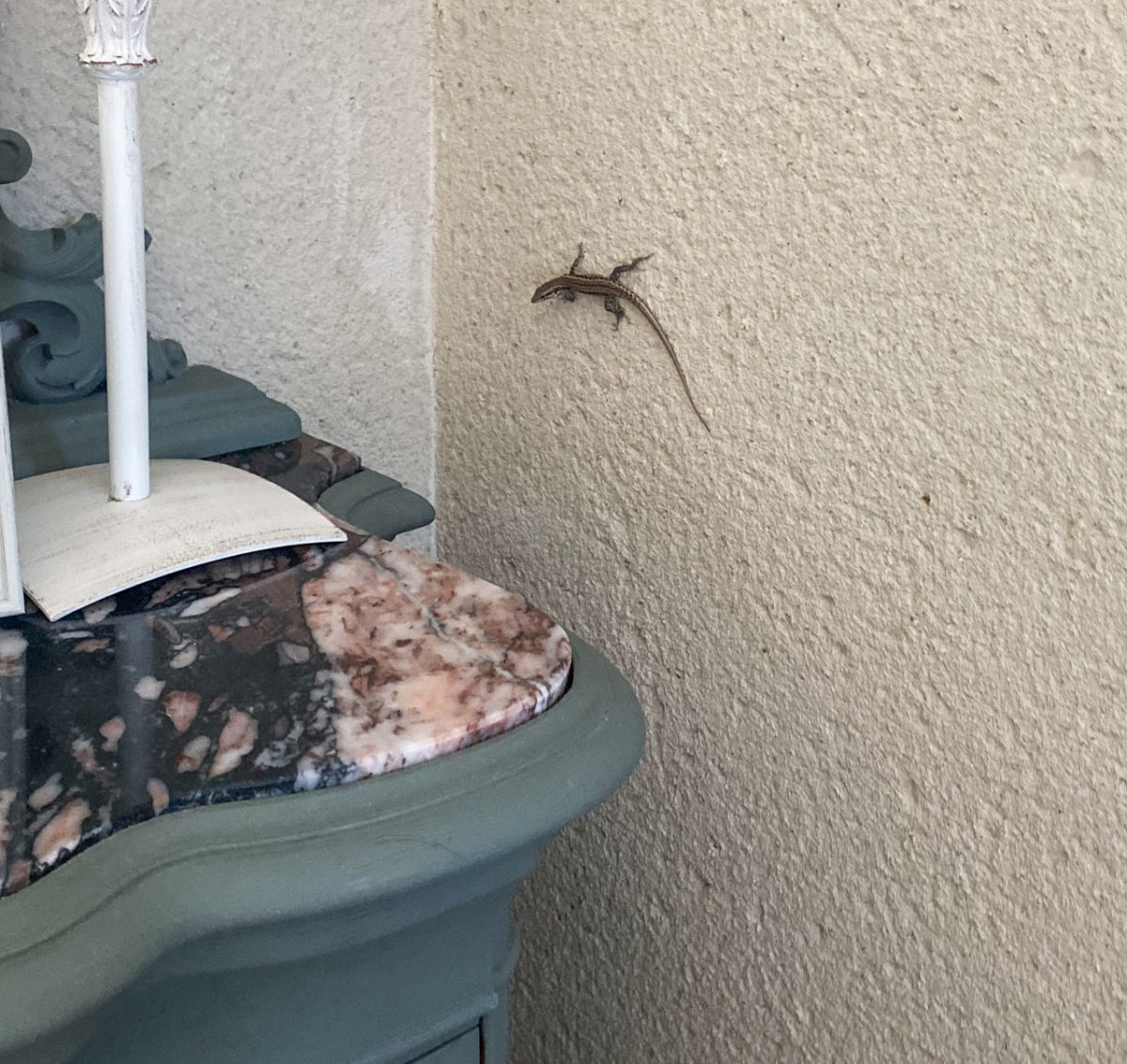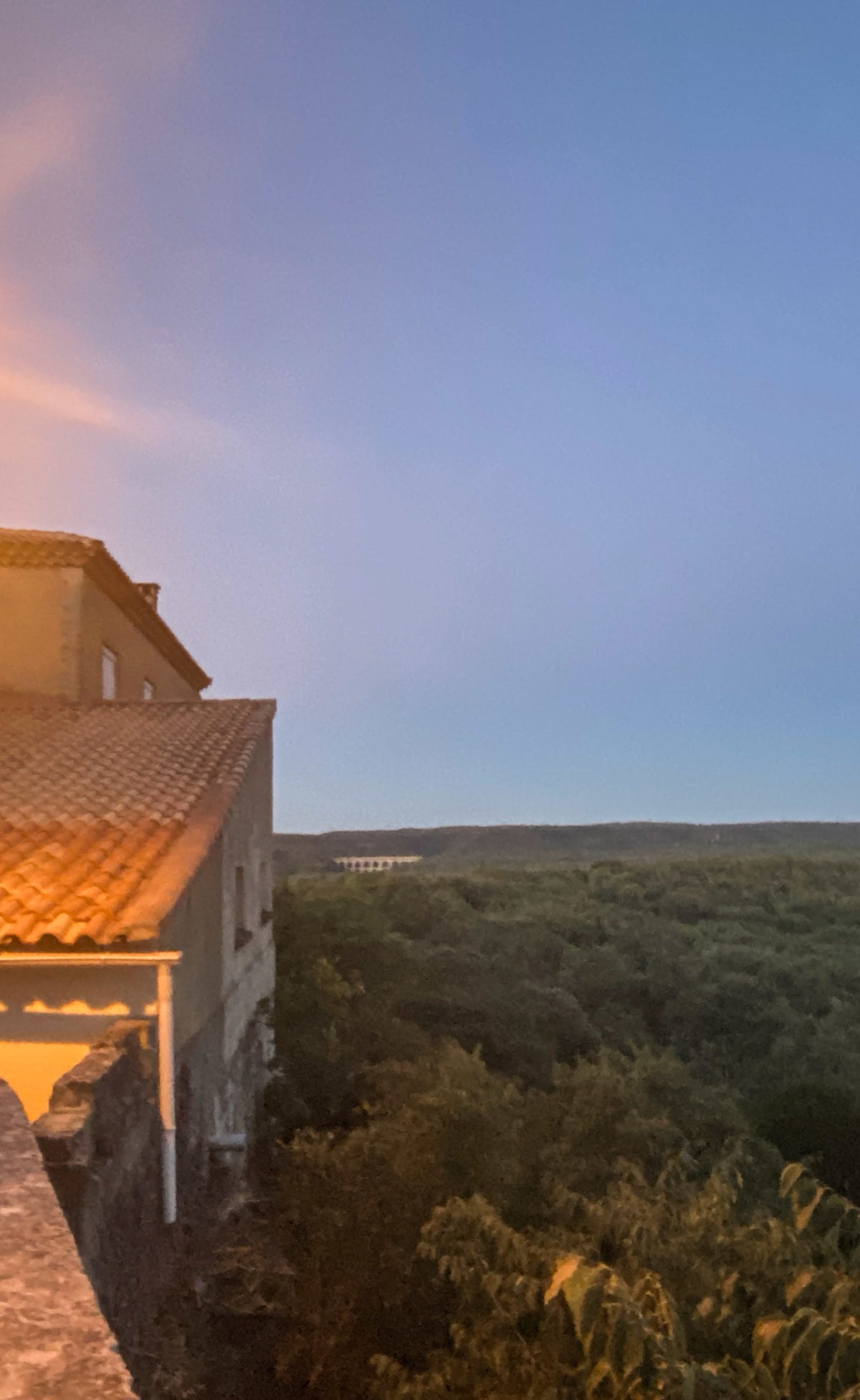 Bisous Tonja