(Werbung: Dieser Post entstand in Kooperation mit "Posterlounge")
Obwohl es nur ein Flur ist, ist dieser Raum einer meiner Lieblingsräume. Unser Flur ist riesig und mittlerweile sogar richtig gemütlich. Und obwohl wir wissen, dass es viel vernünftiger wäre, unseren Flur mit Dingen wie einer Garderobe zu bestücken, genießen wir ihn lieber als unser großes, luftiges Durchgangszimmer. Falls mal richtig viel Besuch anrückt, können wir unseren Esstisch einfach hier hin verfrachten und haben so ein weiteres Gästezimmer zur Verfügung. Aufgrund der Größe unseres Flurs haben wir dann auch noch samt der Gäste genügend Platz für eine große Runde am Esstisch. Auch für eine Party wäre dies das Zimmer unserer Wahl.
Nachdem ich im letzten Jahr endlich ein paar schöne Möbel für den Flur gefunden hatte, fehlten mir allerdings noch passende Bilder.
Nun bin ich in dem Online-Shop "Posterlounge" fündig geworden.
"Posterlounge" ist ein Online-Shop für Wandkunst, das finde ich übrigens sehr passend ausgedrückt, denn in dem Shop findet man eine Vielzahl verschiedenster Bilder von Künstlern aus aller Welt: Malereien, Fotografien, Illustrationen und jedes Motiv wiederum in verschiedensten Materialien und Formaten. Die Auswahl ist riesig. Einige Pflanzenmotive hatten es mir besonders angetan. In einer Vorschau kann man sich sehr viele Motive in den unterschiedlichen Materialien anschauen, was sehr hilfreich ist. So habe ich übrigens auch die hübschen Bilder aus Holz entdeckt. Relativ schnell sind mithilfe dieser Vorschau-Funktion drei Bilder übrig geblieben. Einige Motive sind auch herausgefallen, weil die Bilder auf Holz ganz anders aussahen, als beispielsweise auf Leinwand. Müsst ihr unbedingt mal ausprobieren. Ich habe also ein wunderschönes Monstera-Bild für meine Kommode gefunden und zwei kleinere für die andere Wand.
Ich bin sehr zufrieden mit meiner Auswahl. Am schönsten finde ich, dass man die Holzmaserung noch etwas durchscheinen sieht. Die Bilder komplettieren nun die Atmosphäre in unserem Flur und sorgen für noch mehr Gemütlichkeit.
---
(Advertising: This post was created in cooperation with "Posterlounge")
It is just a corridor, but this room is one of my favorite ones. Our corridor is huge and now even really cosy. And we know that it would be much more practical to equip our hallway with things like a wardrobe, but we prefer to enjoy this room, as our walk-through room. If we have lots of guests, we can simply move our dining table here and thus have another guest room available. As a result of the size of our corridor, we have enough space for a big round at the dining table together with our guests. Also for a party this would be the room of our choice.
After I had finally found some nice furniture for the hall last year, I was still missing some suitable pictures.
Now I found them in the online shop "Posterlounge".
"Posterlounge" is an online shop for wall art, which I find, by the way, very aptly expressed, because in the shop you can find a variety of different artworks by artists from all over the world: paintings, photographs, illustrations and each motif in turn in a wide variety of materials and formats. The choice is huge. Some plant motifs were particularly fascinating to me. In a preview you can see a lot of motives in the different materials, which is very helpful. By the way, this is also how I discovered the beautiful pictures made of wood. With the help of this preview function, three pictures were left relatively quickly. Some motives also fell out because the pictures looked completely different on wood than for example on canvas. You have to check it, it's great. So I found a beautiful monstera picture for my sideboard and two smaller pictures for the other wall.
I am very happy with my choice. I like most that you can still see the wood grain shining through a bit. The pictures now complete the atmosphere in our corridor and bring even more cosiness.
(translated with DeepL)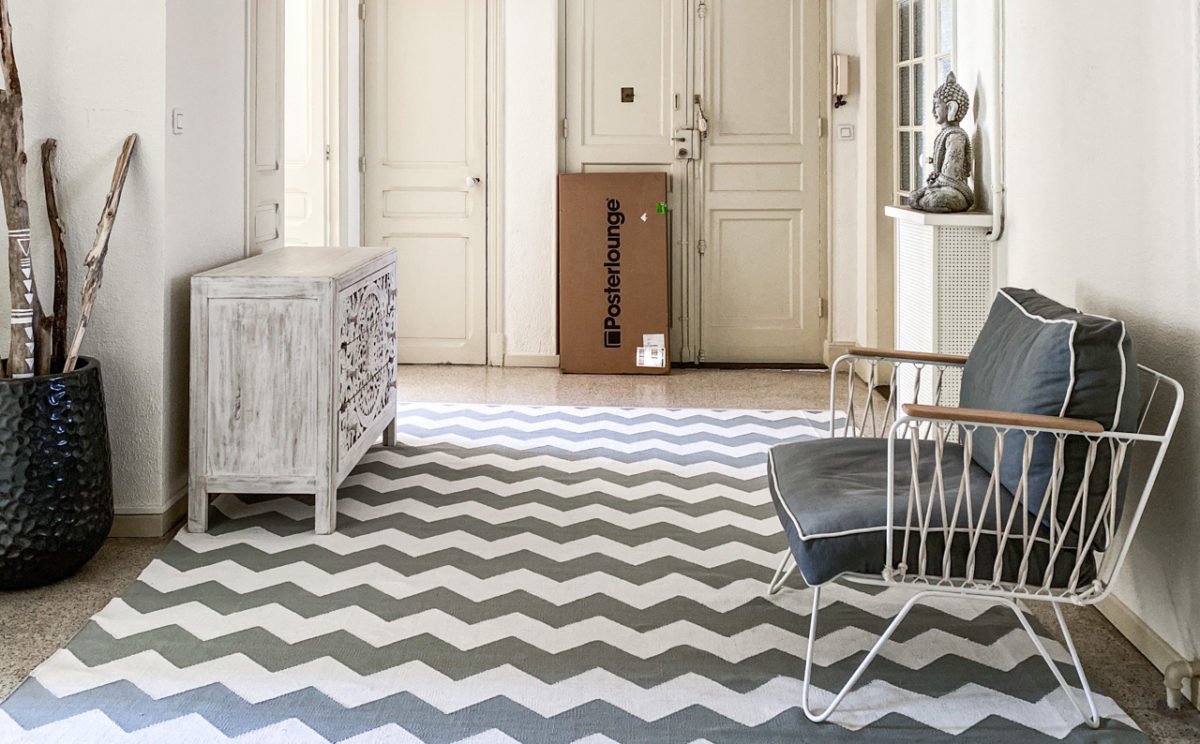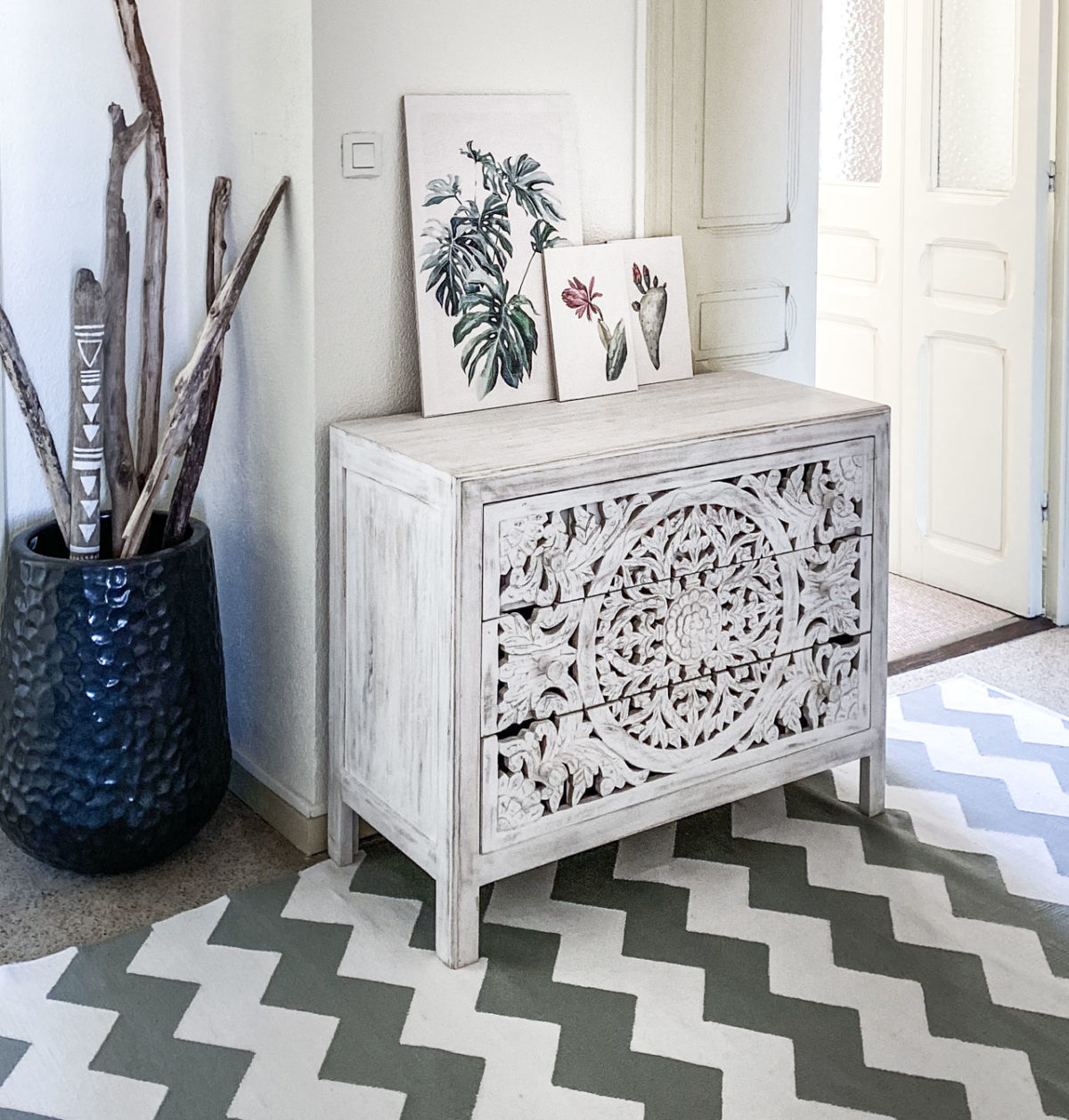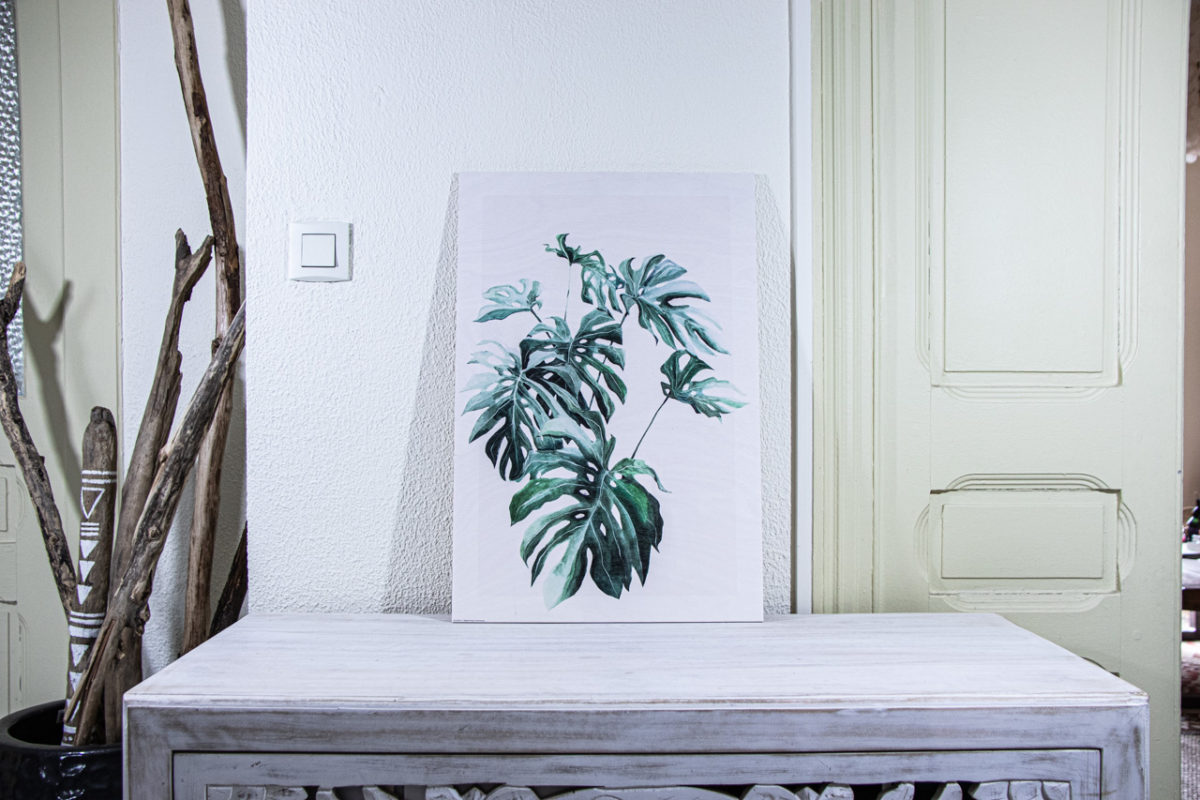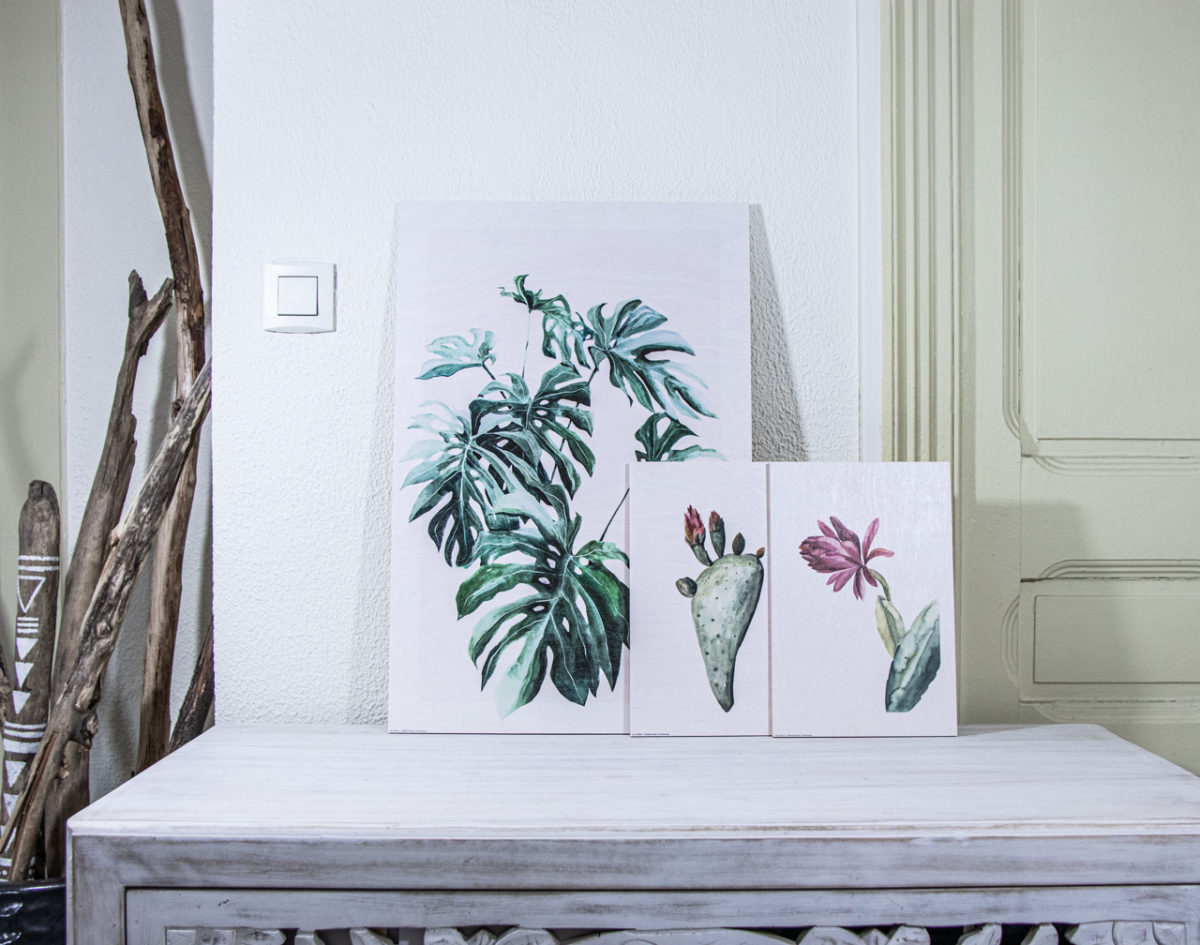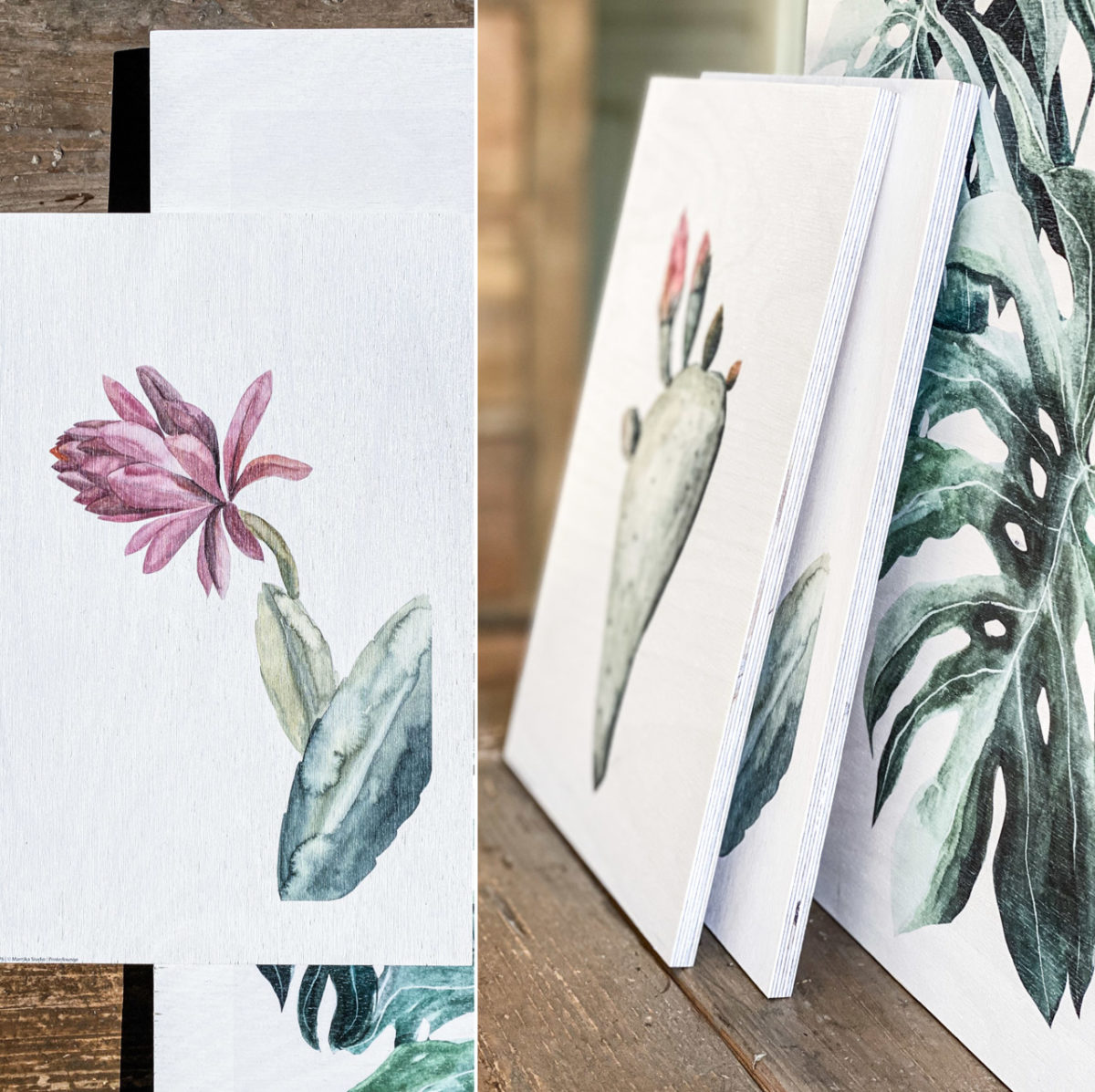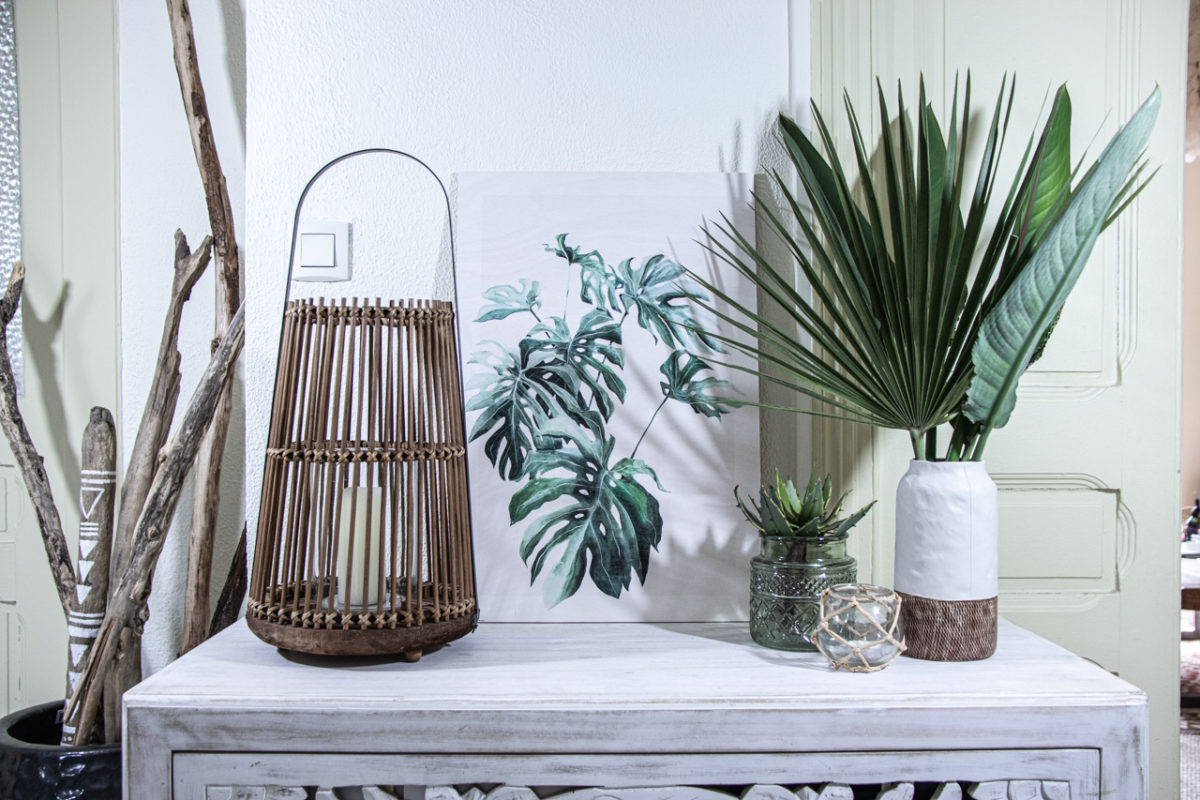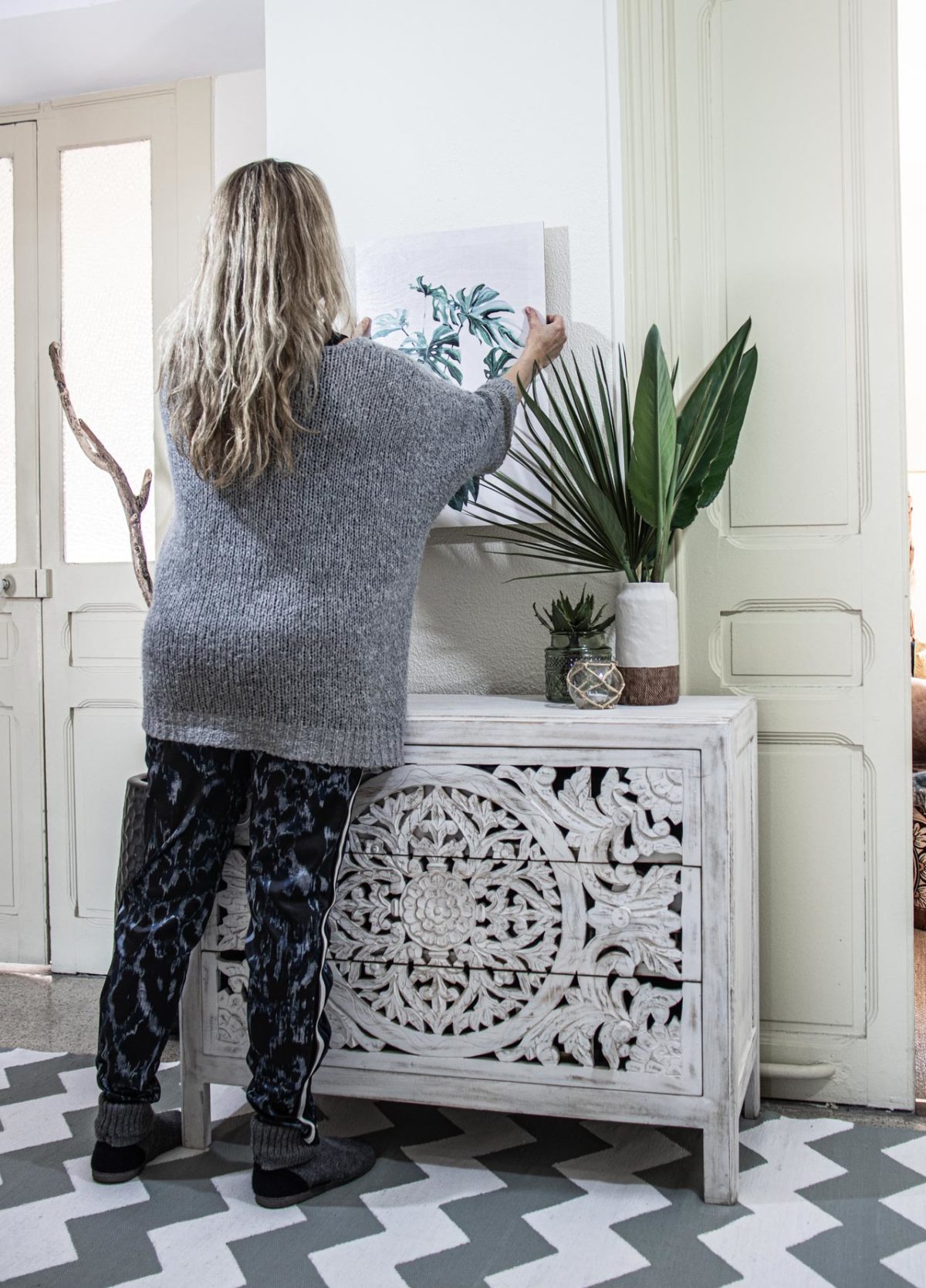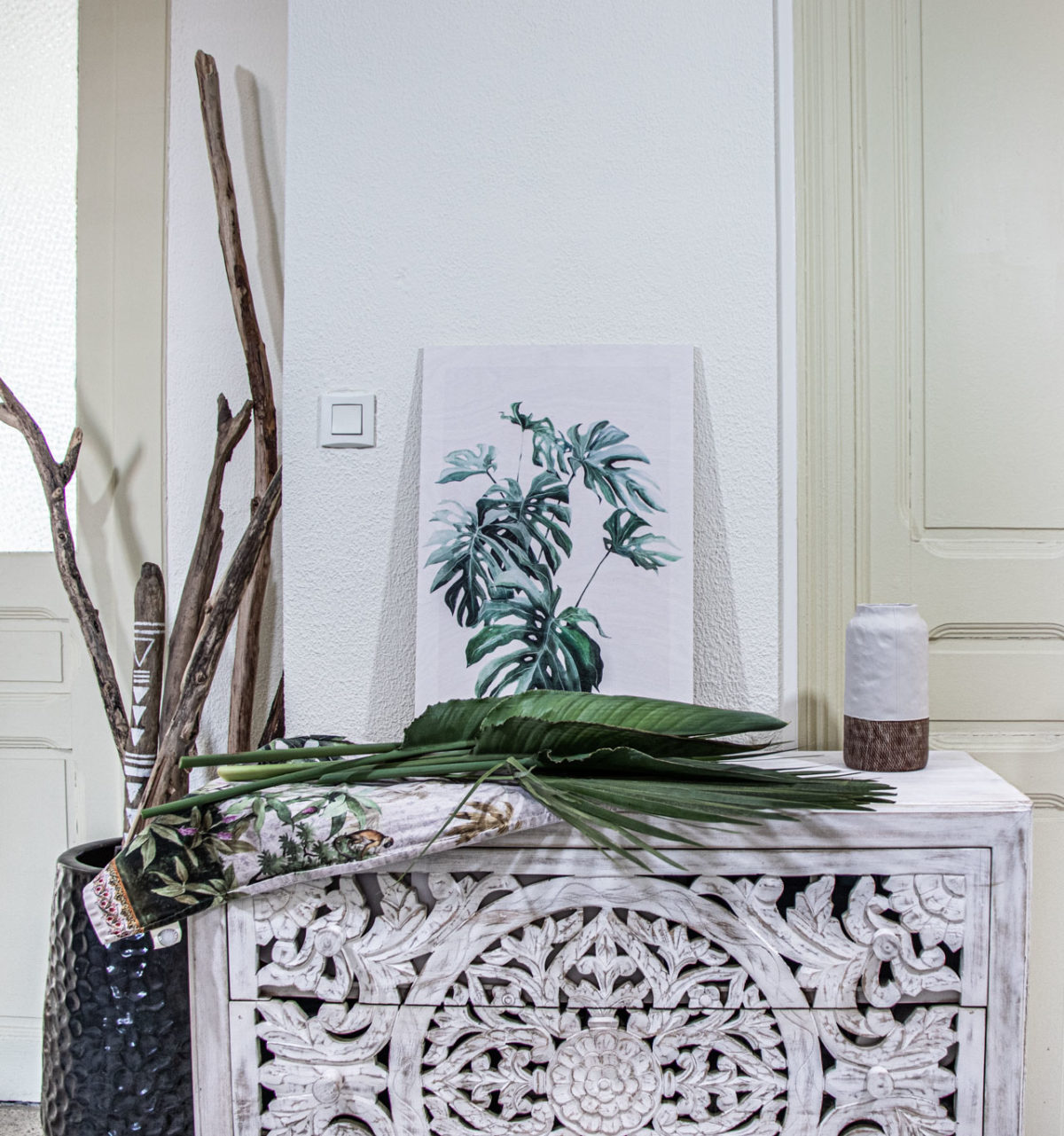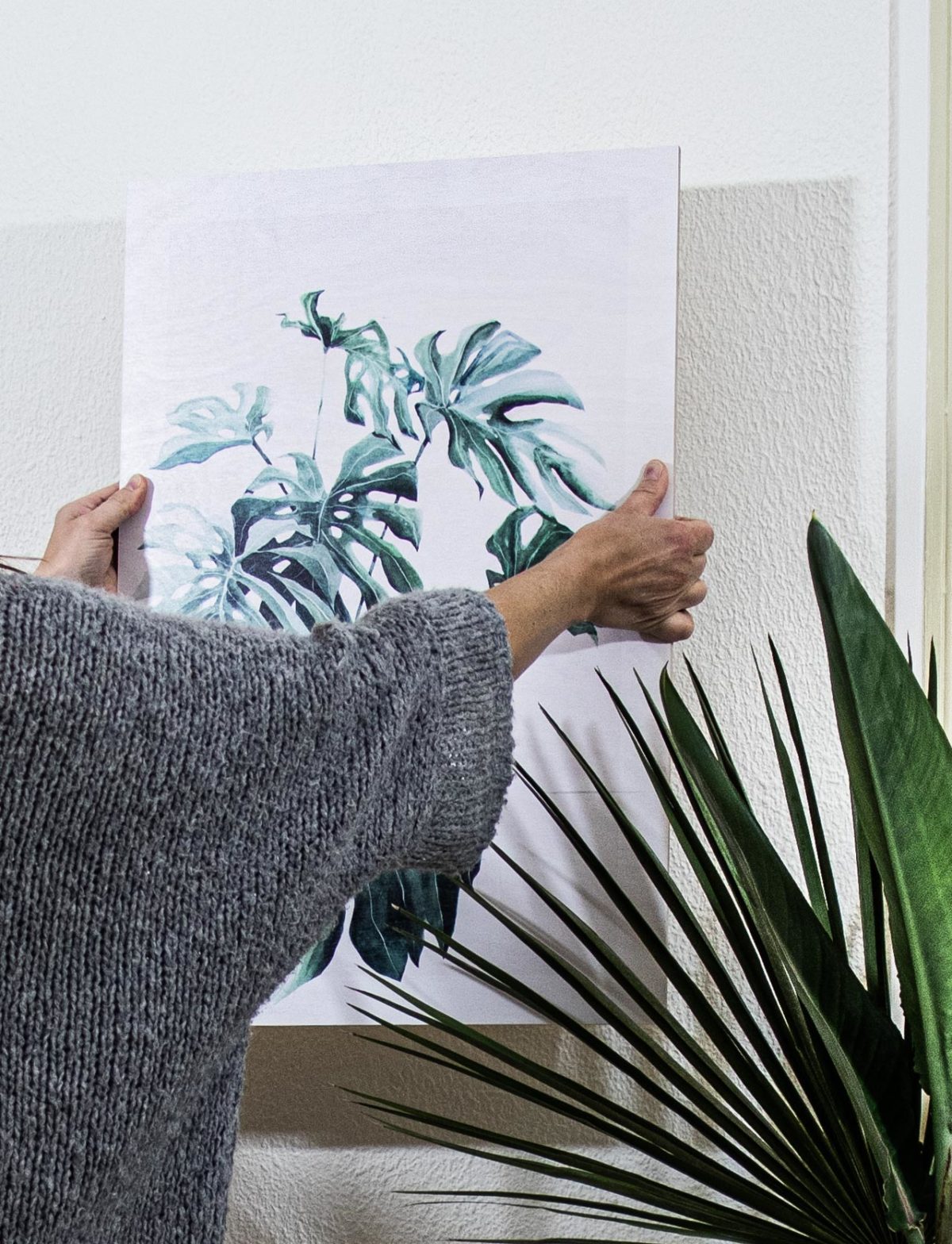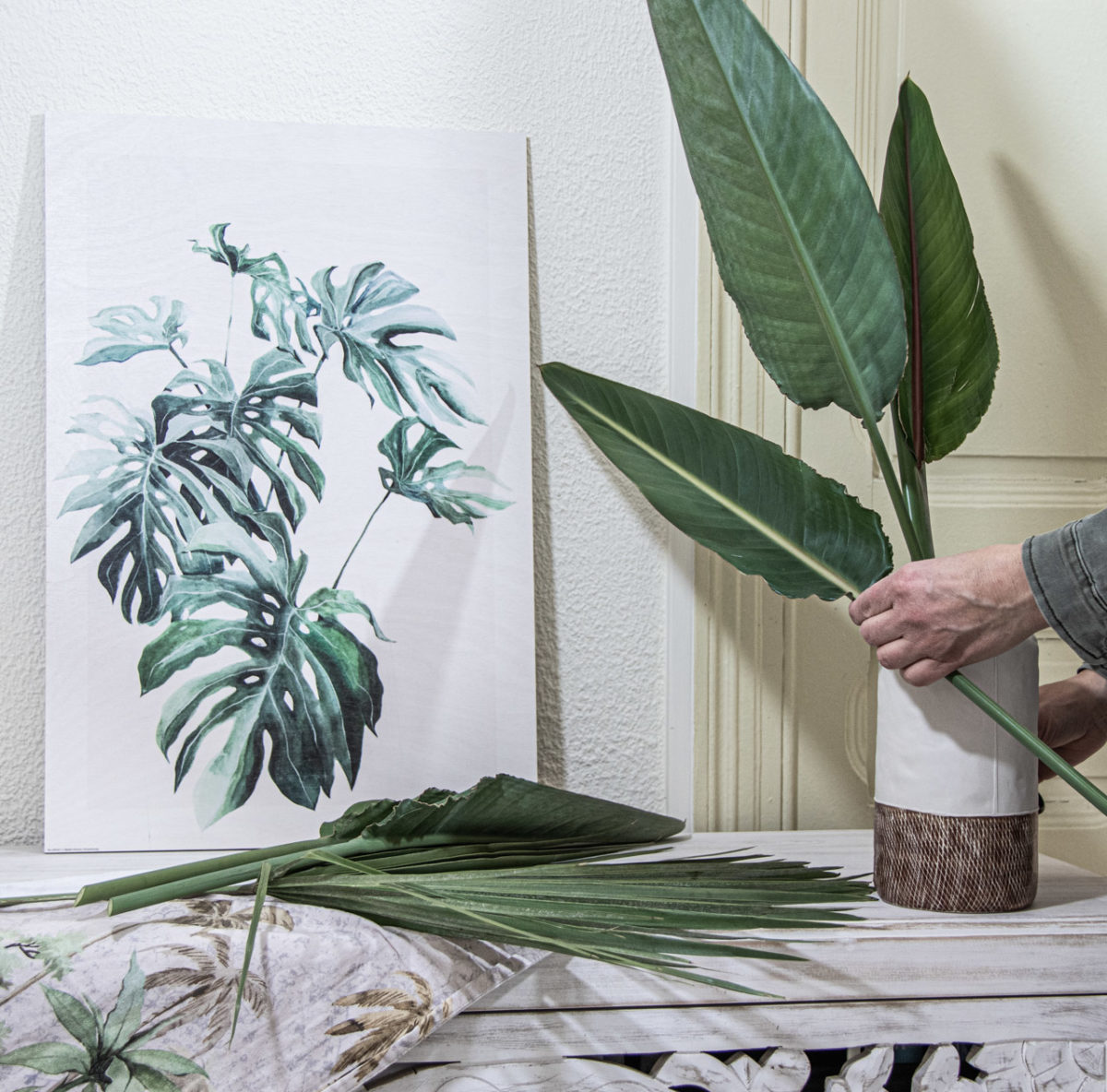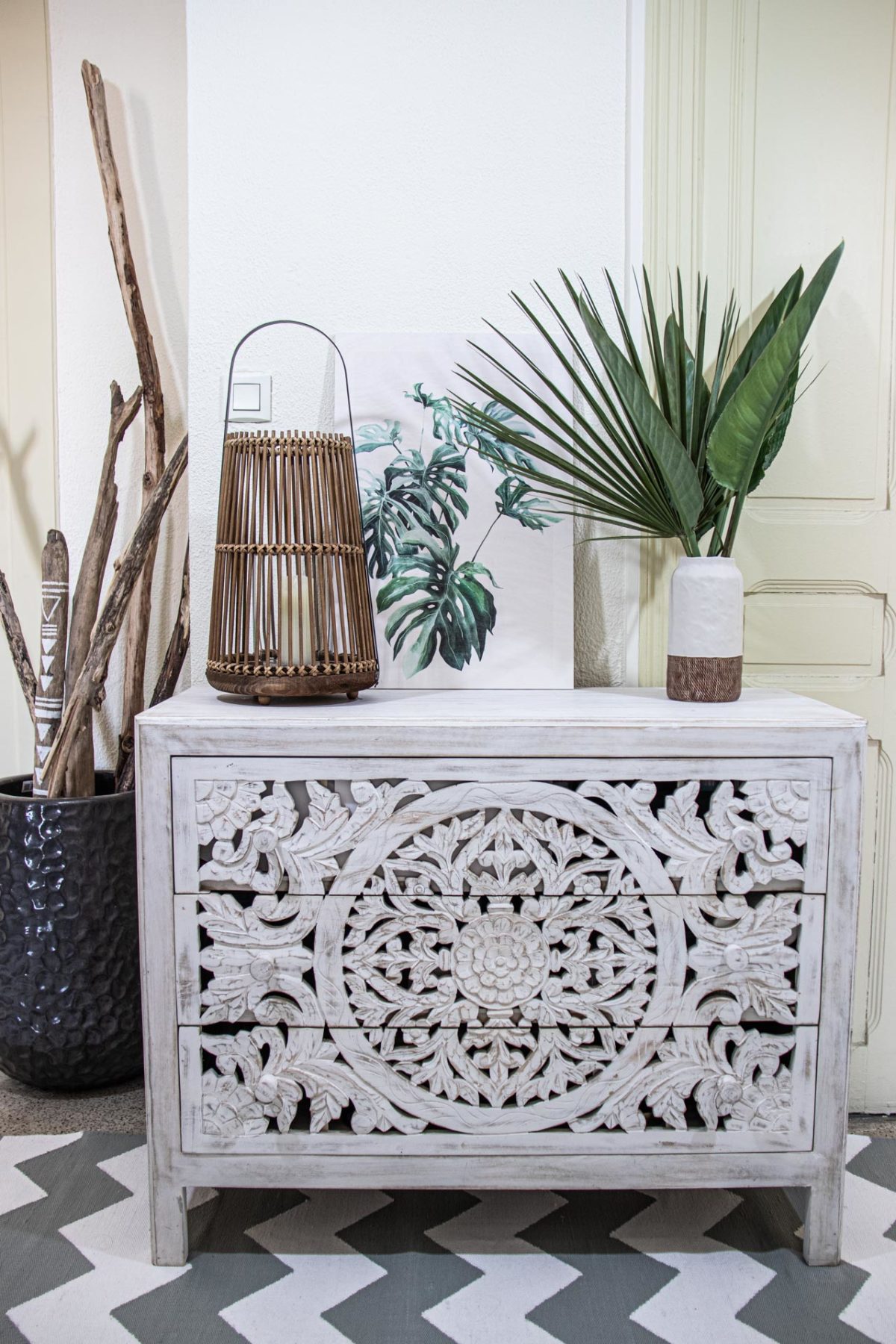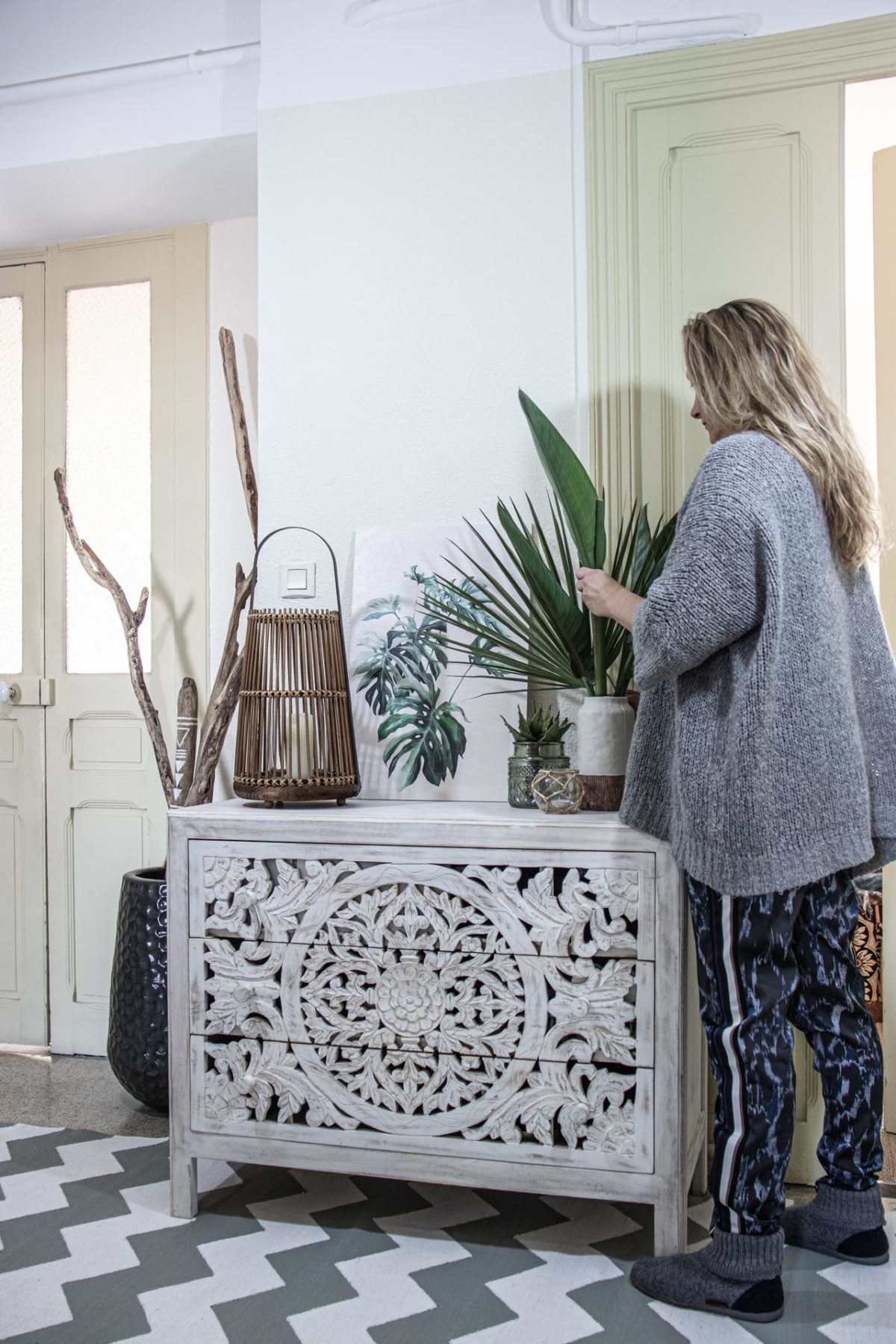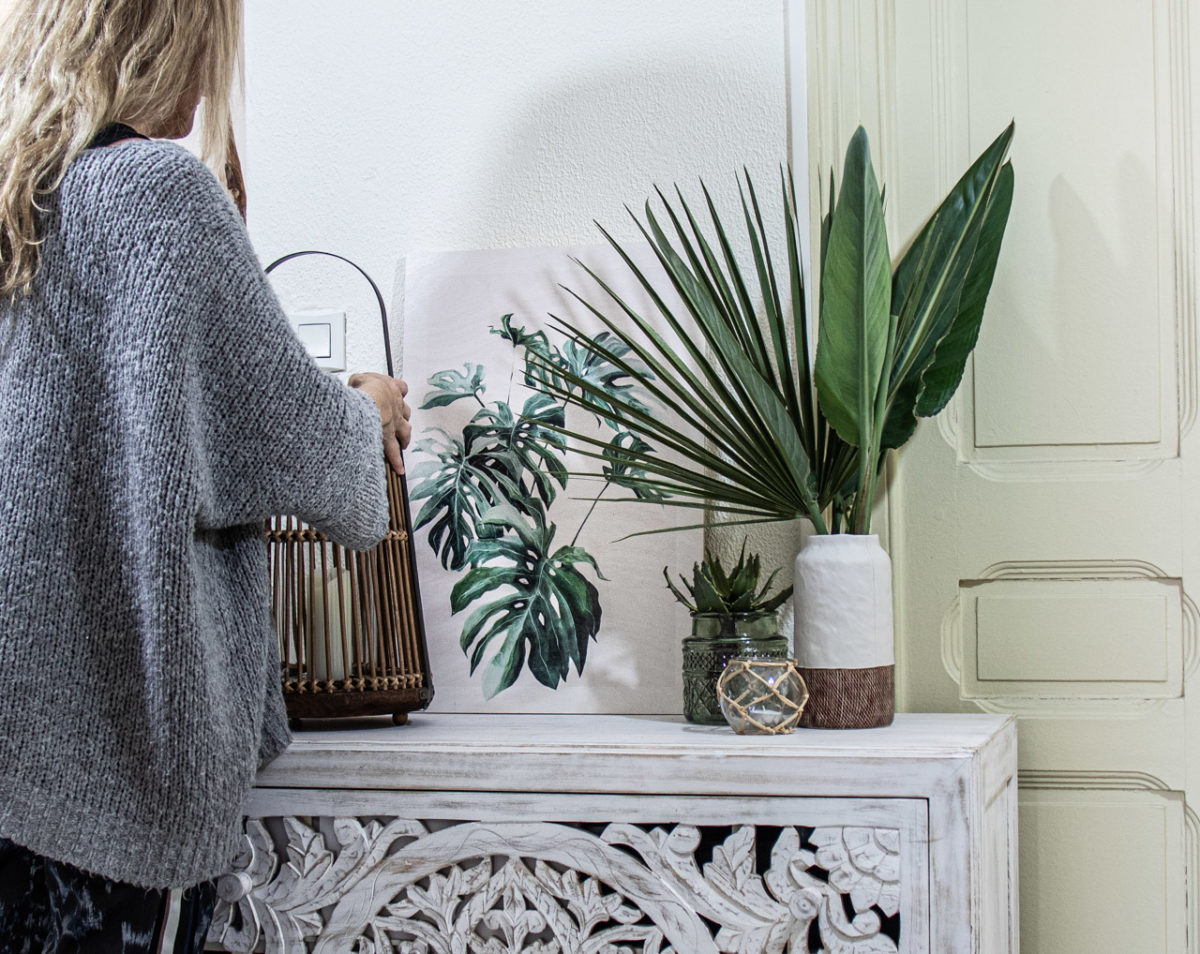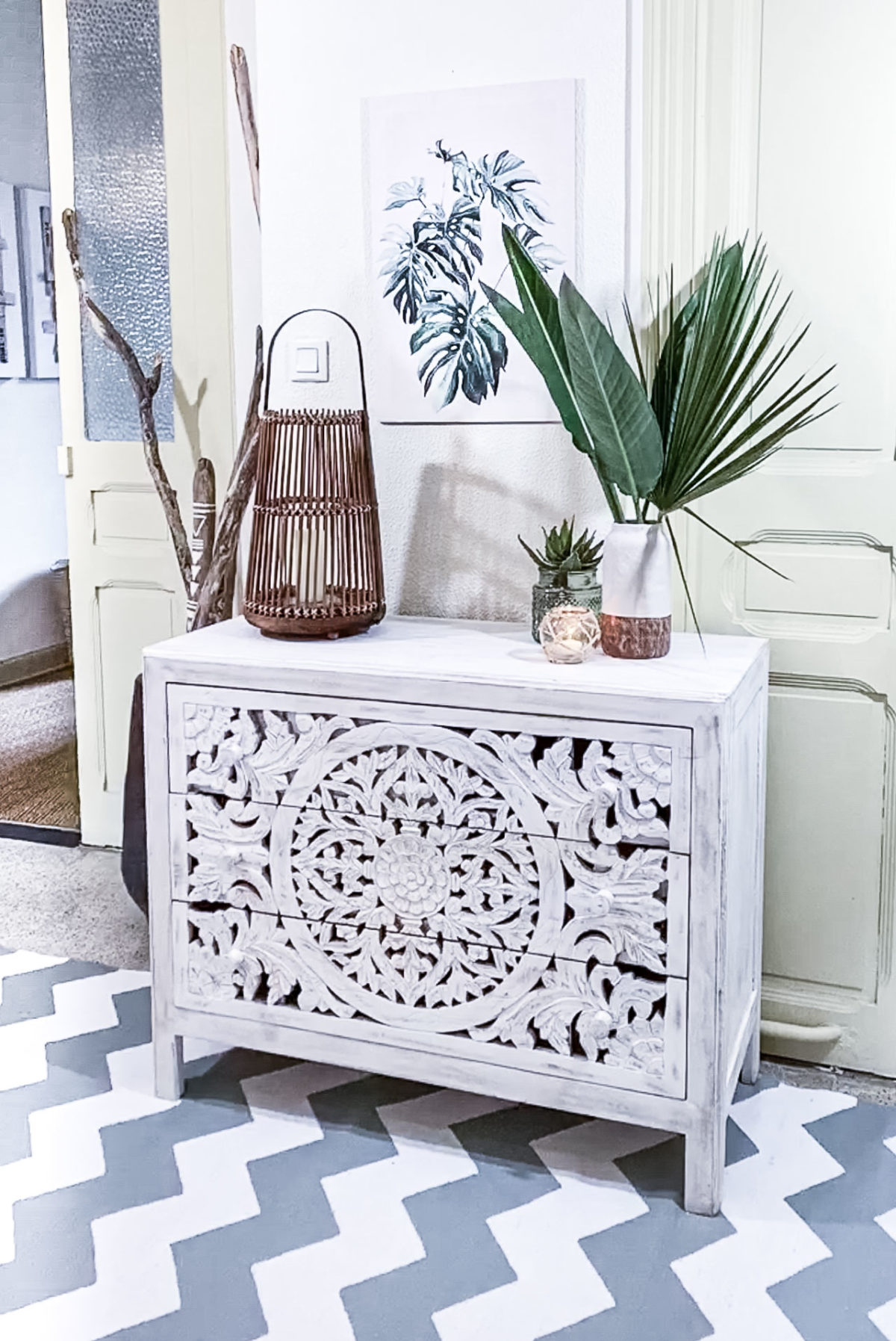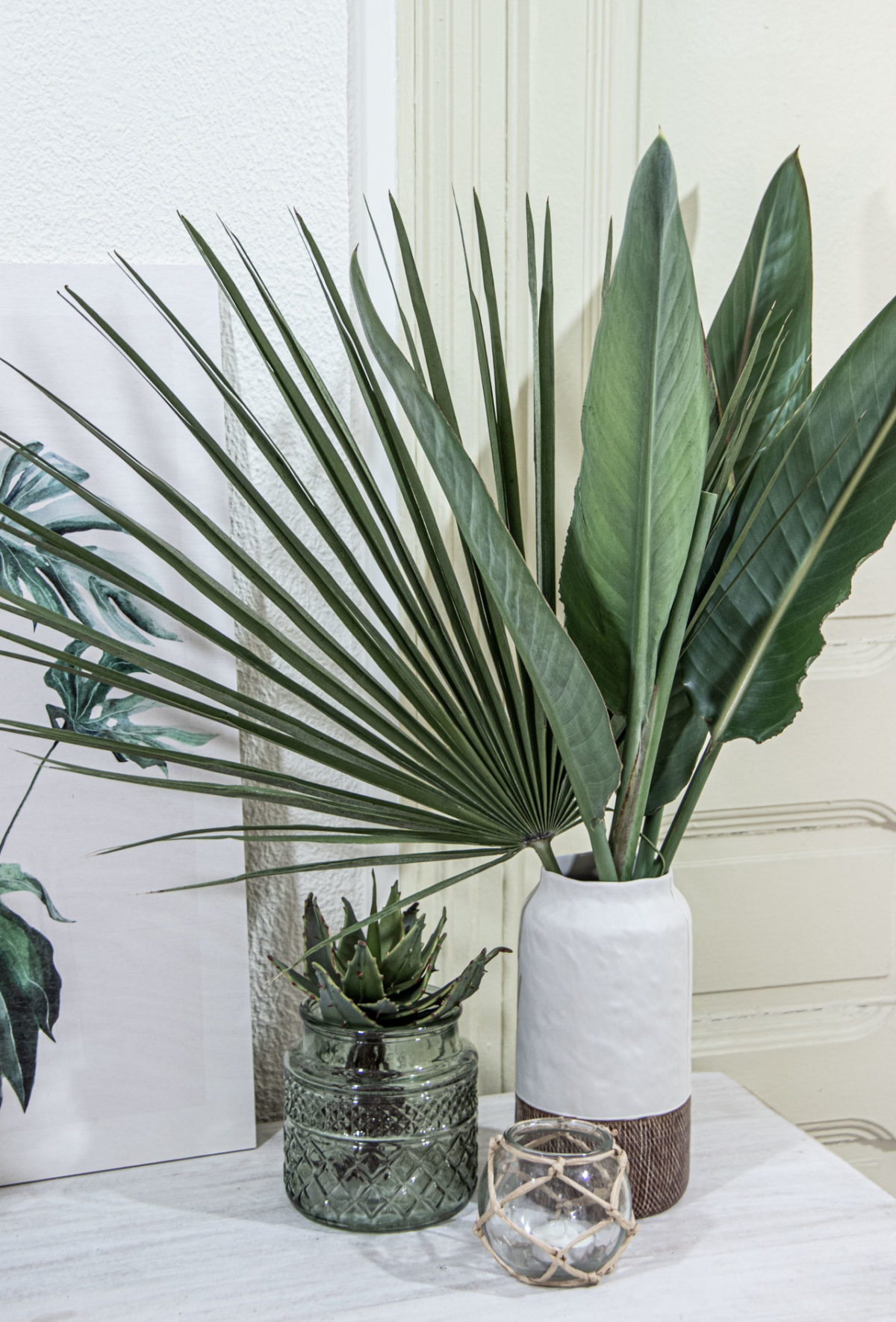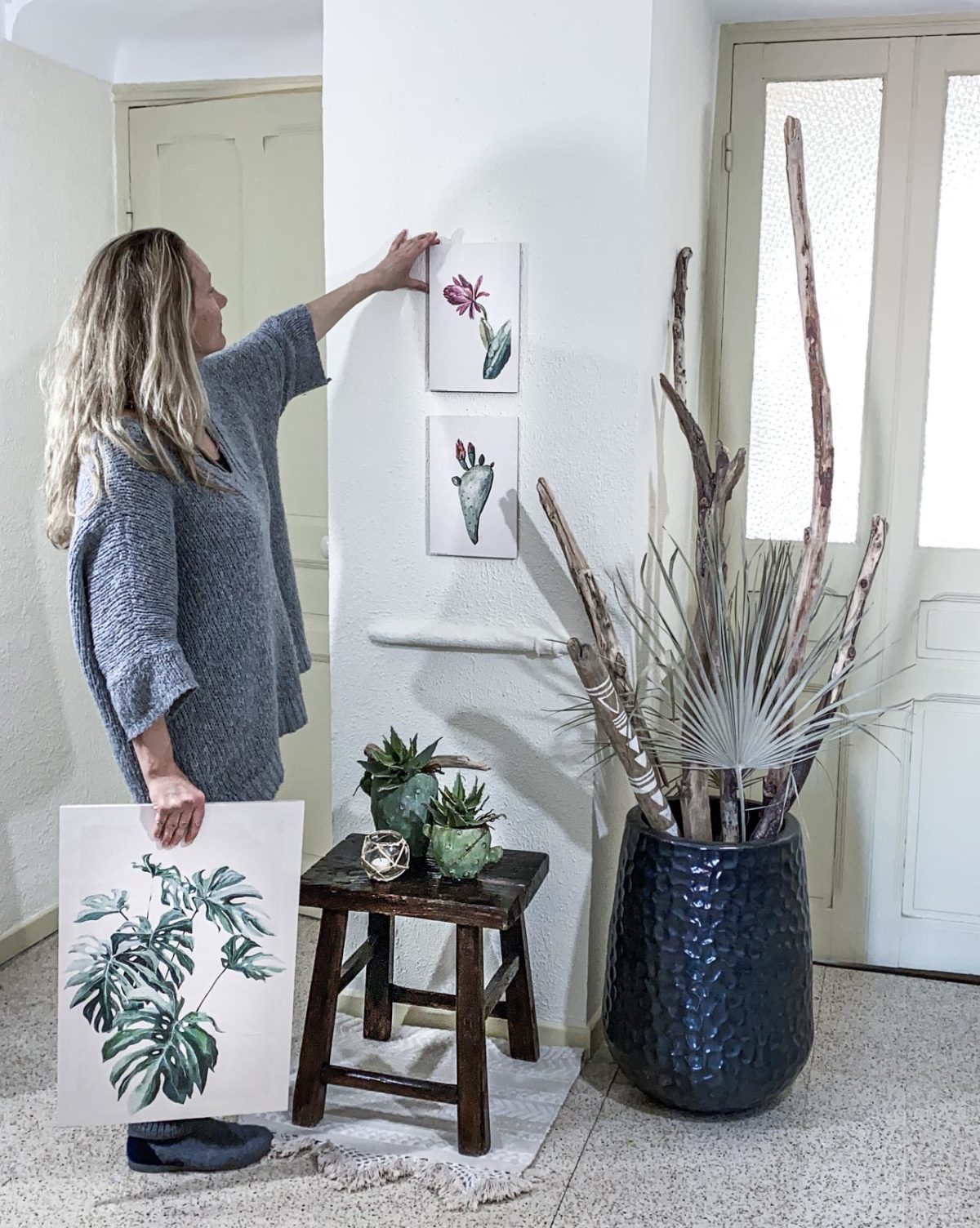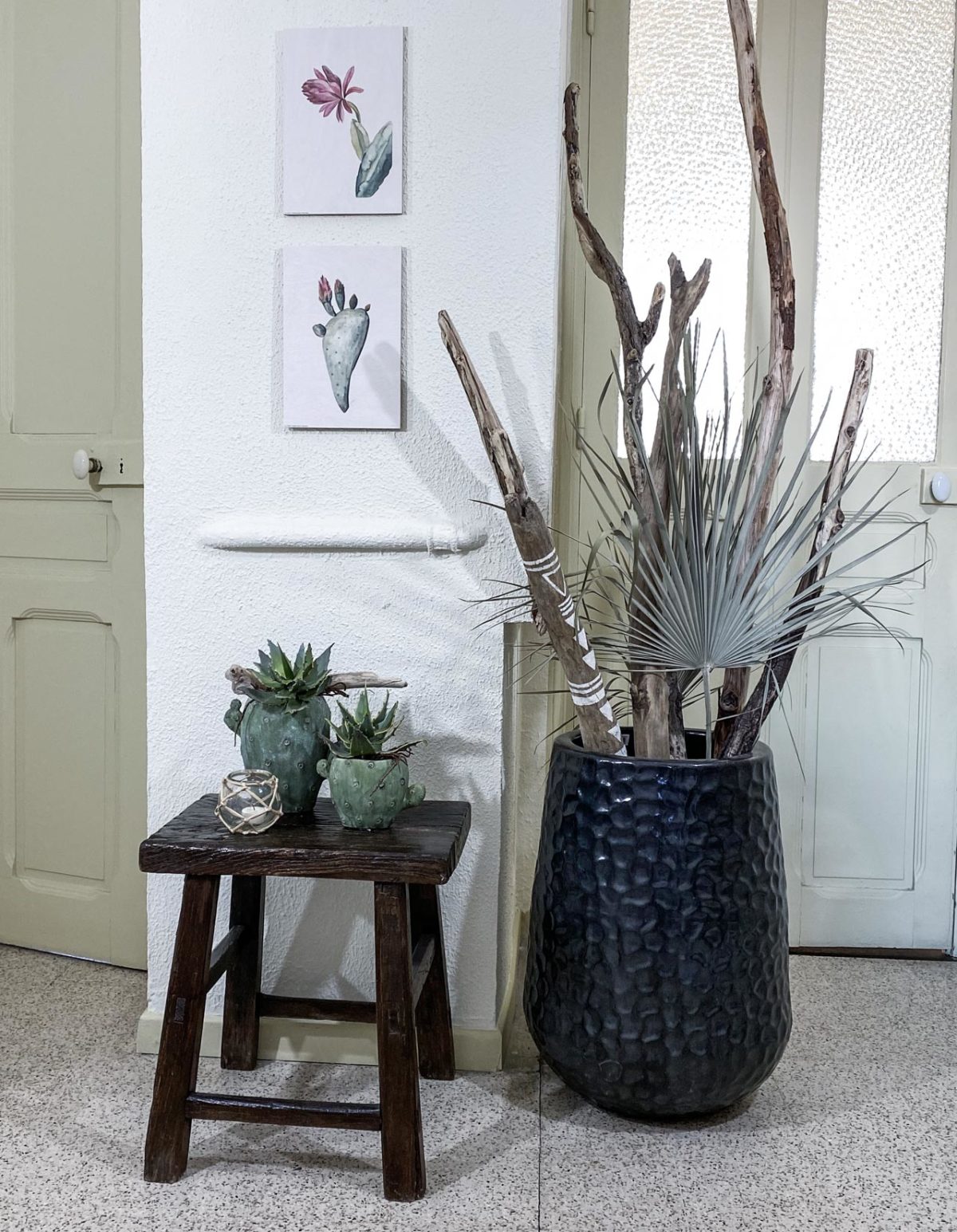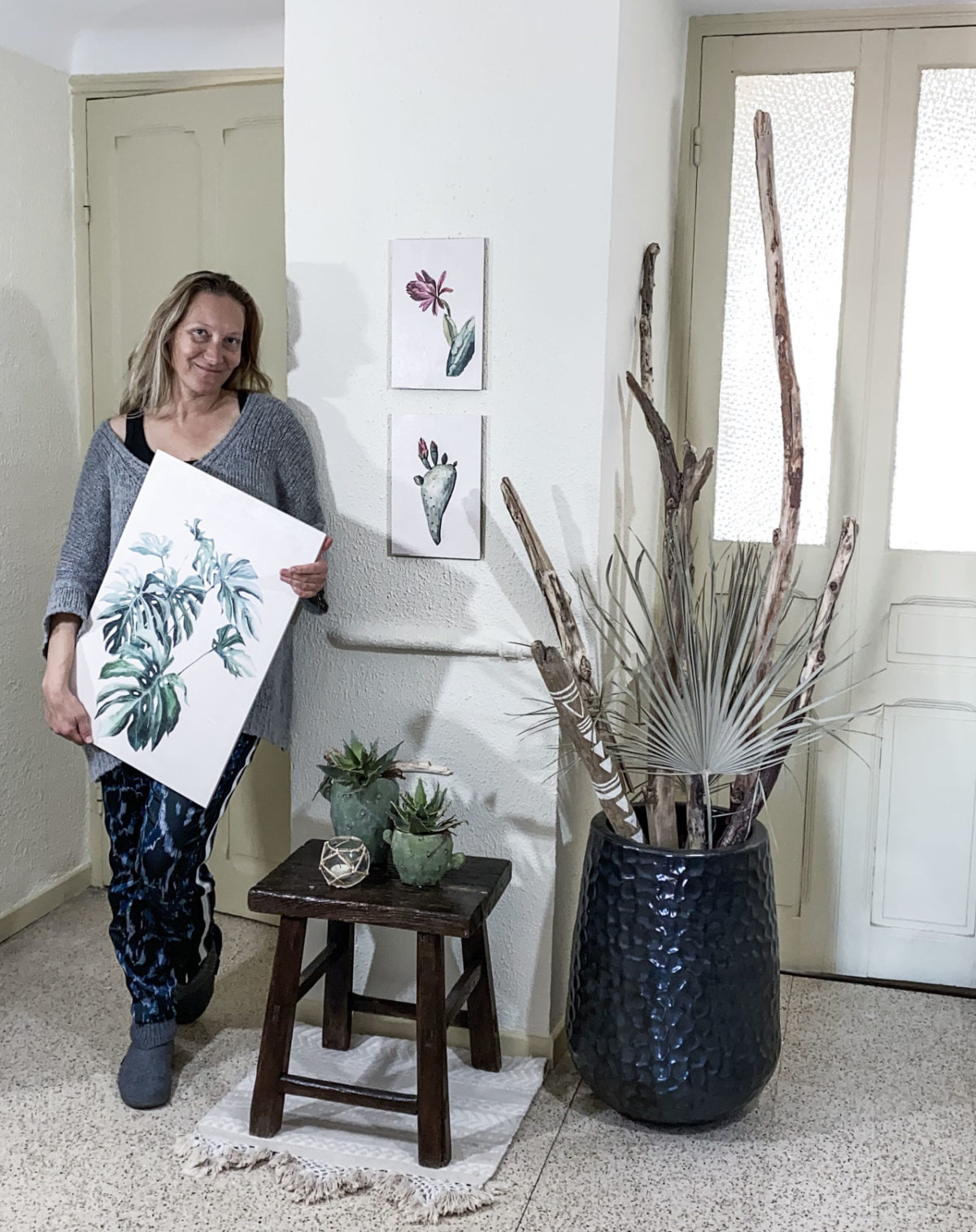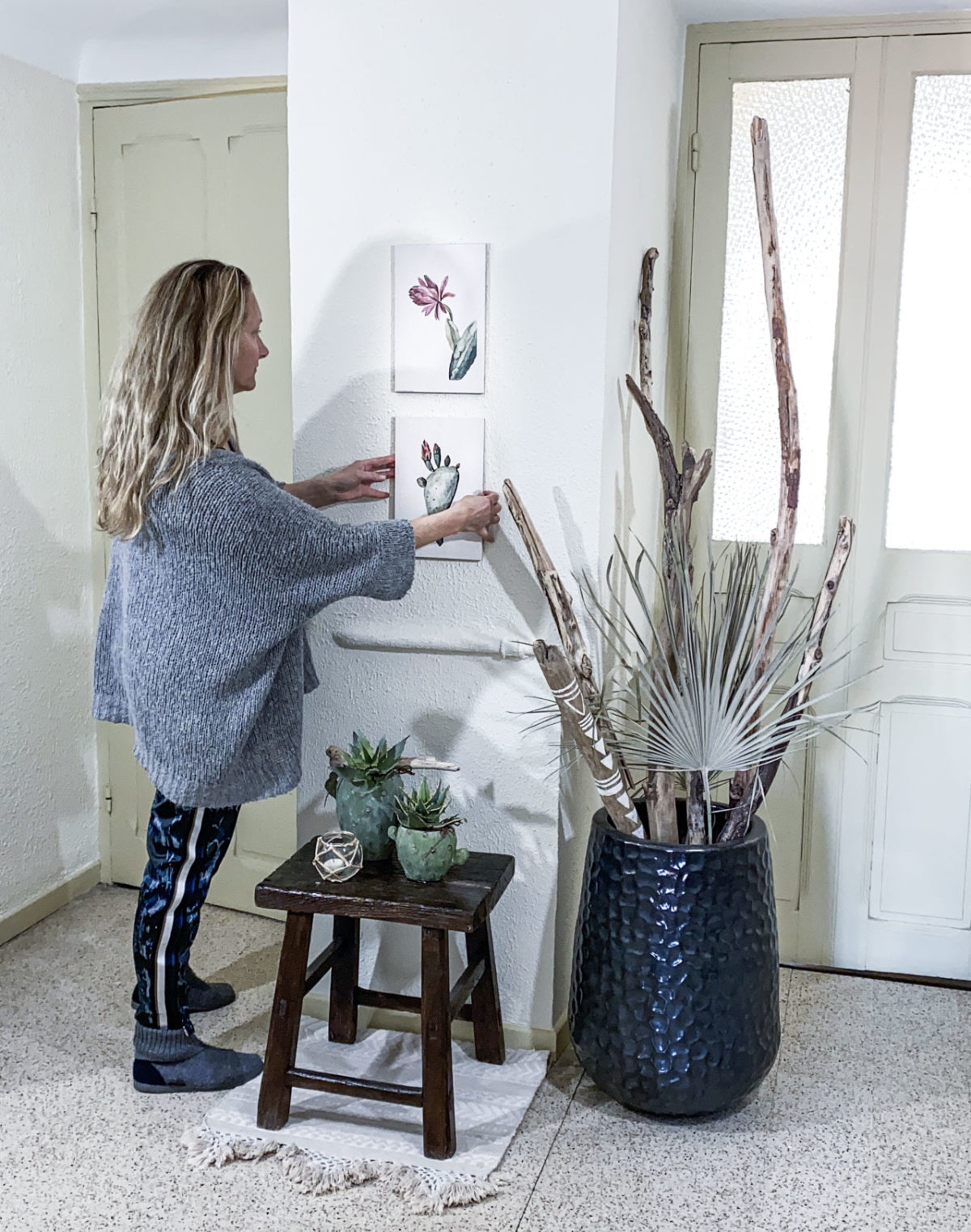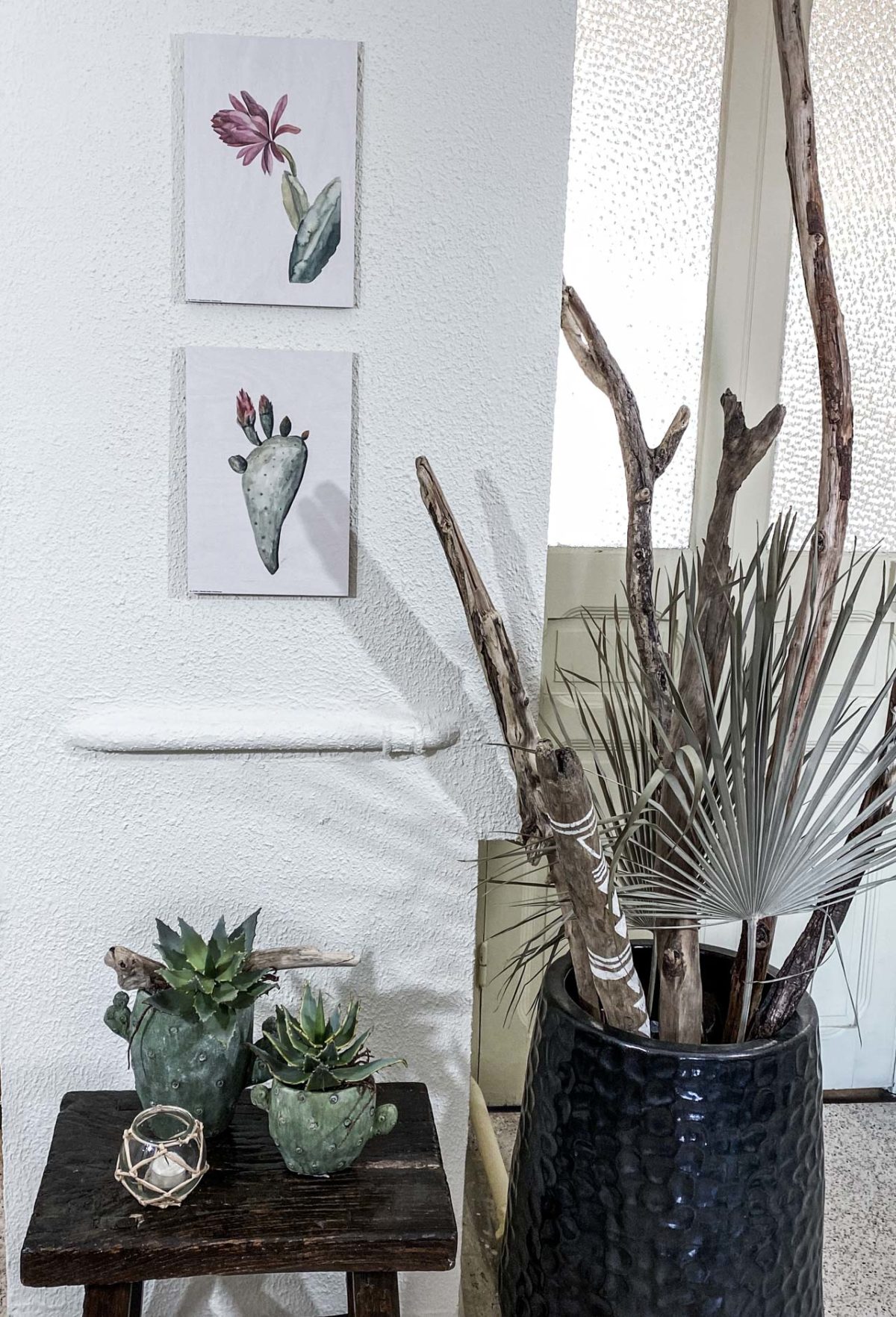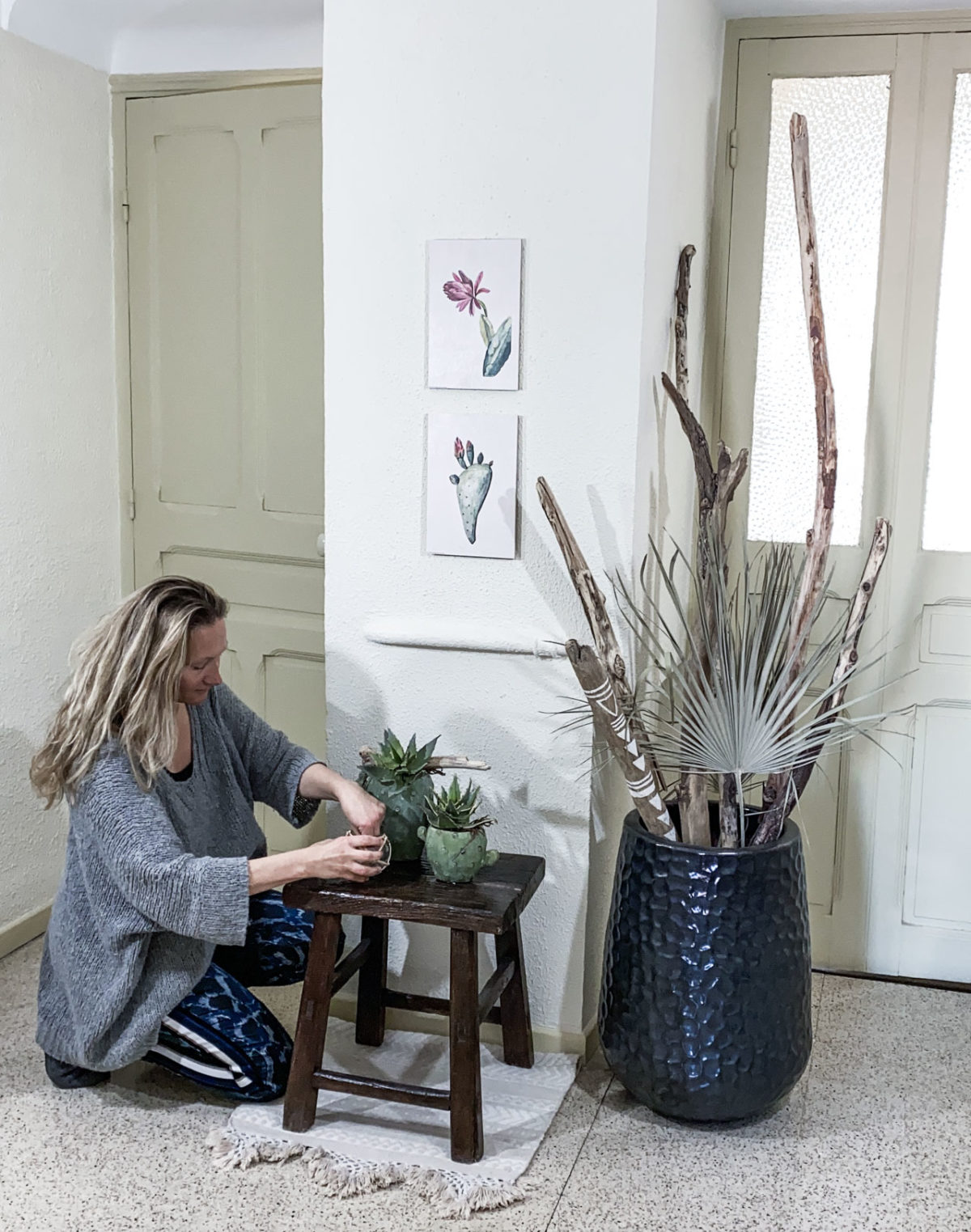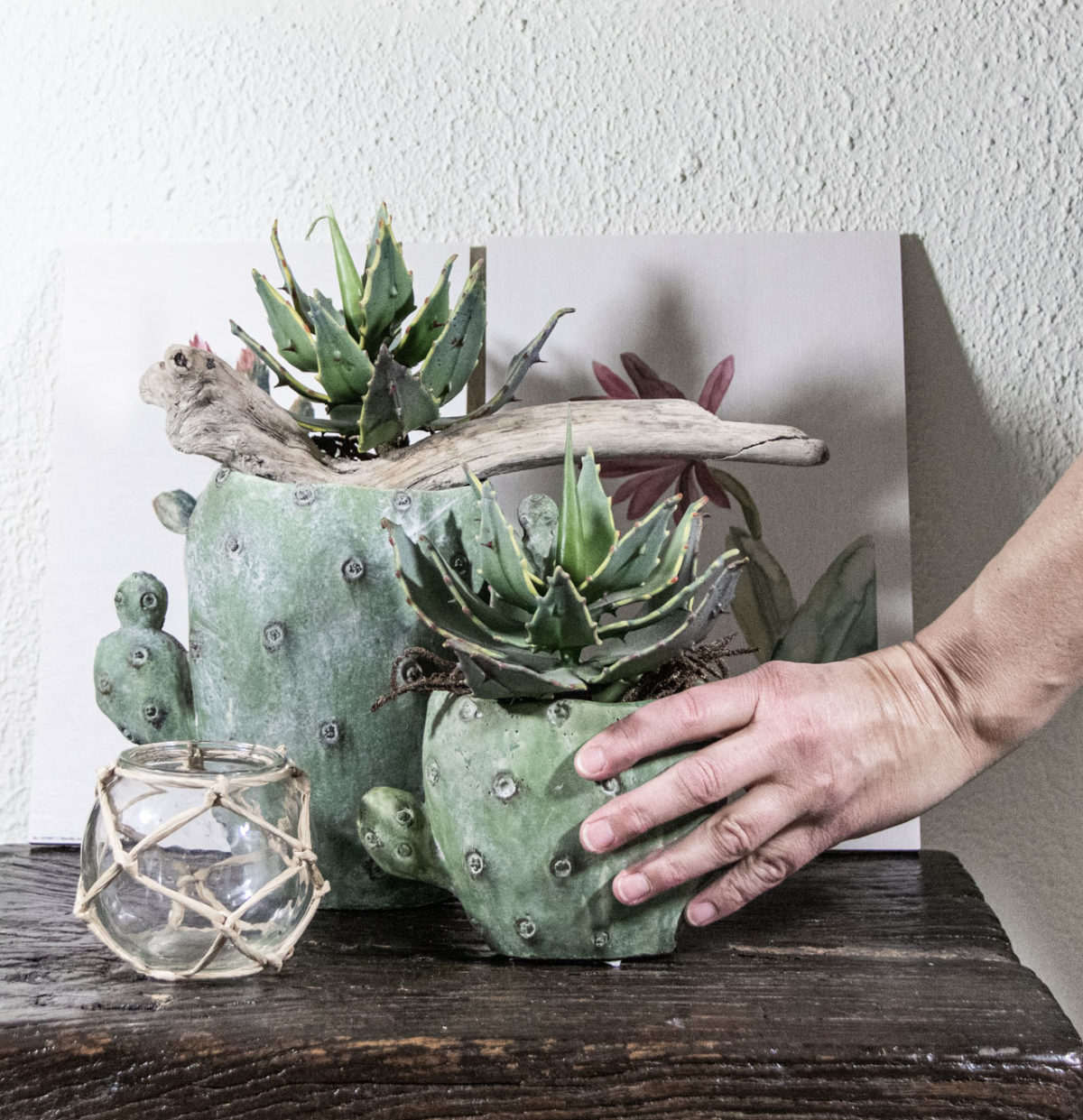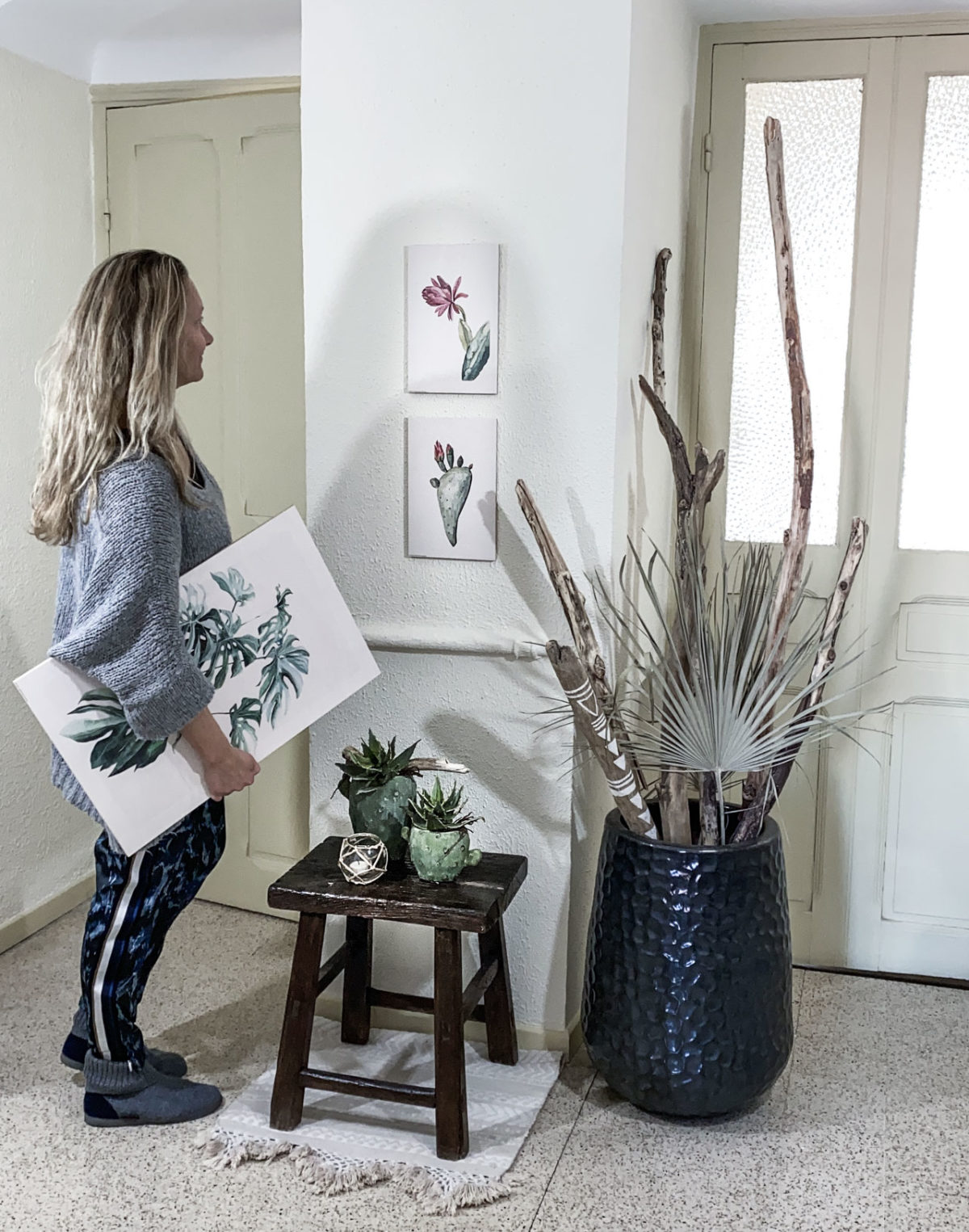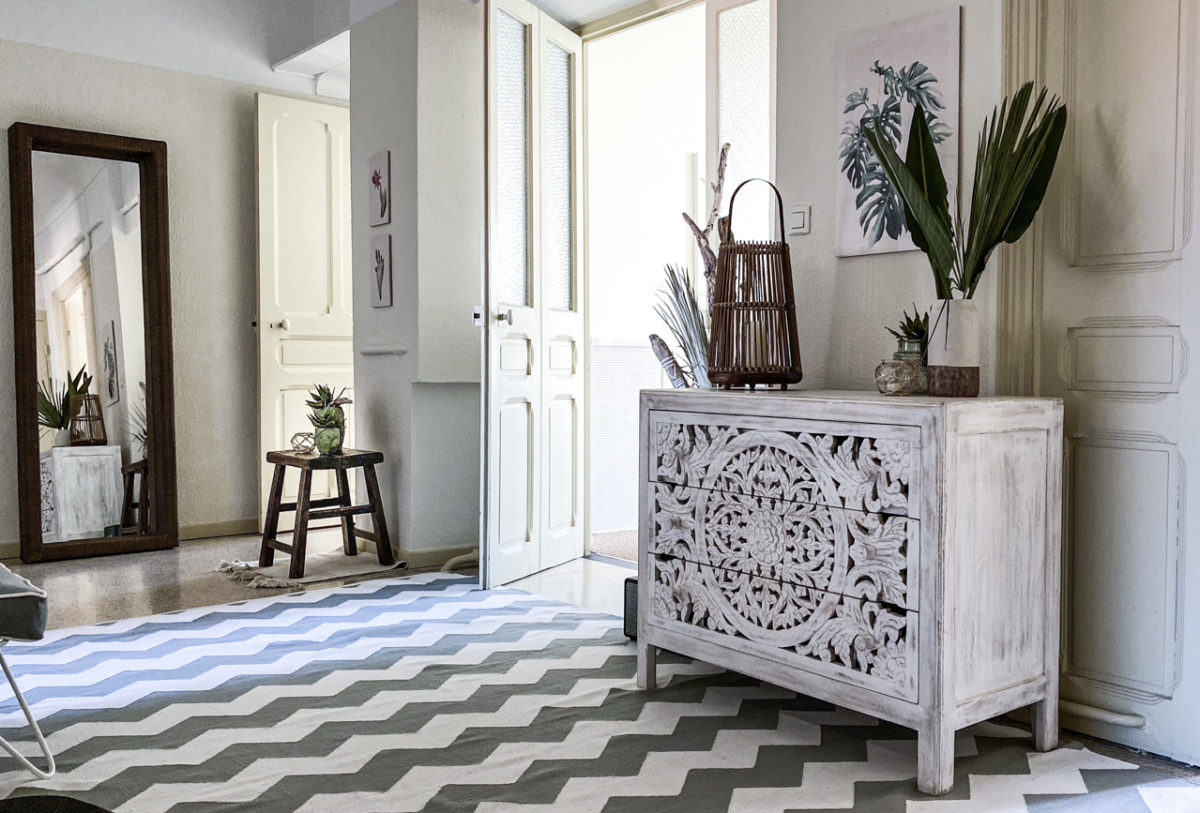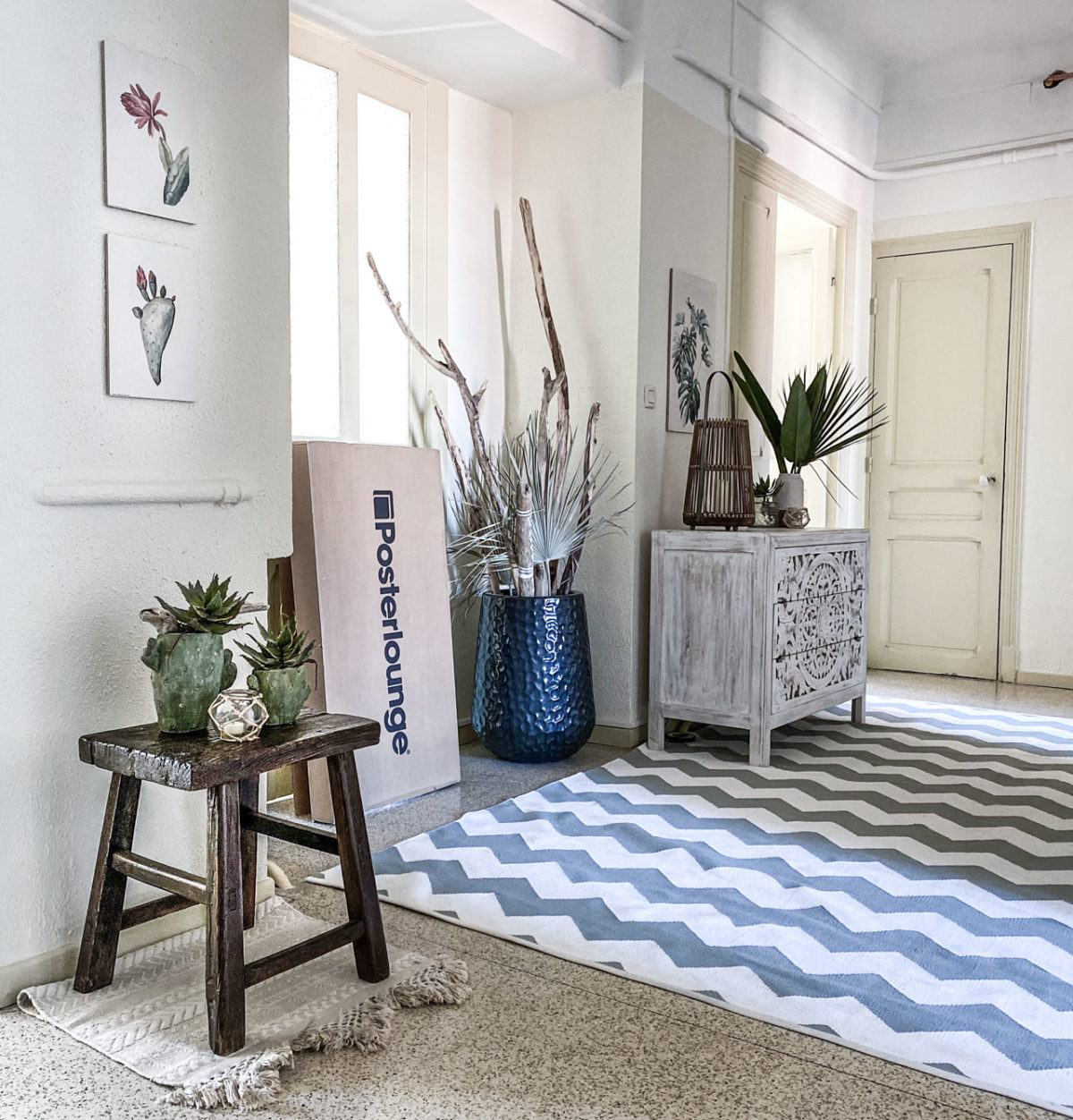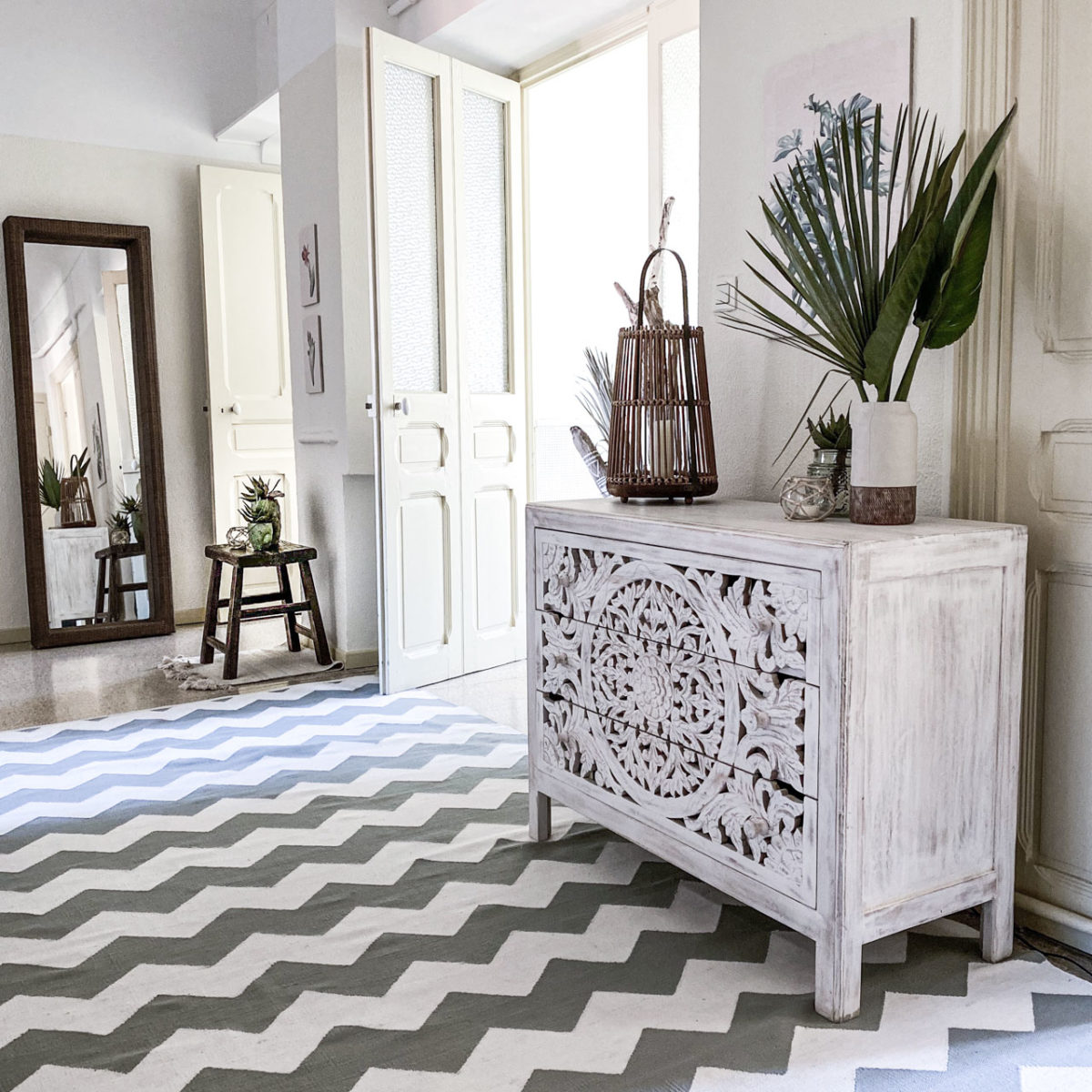 Bisous Tonja
Werbung
"Posterlounge" Onlineshop
"Posterlounge" auf Instagram
Bild "Monstera" auf Holz im "Posterlounge" Onlineshop
Bild 1 "Blühender Kaktus" auf Holz im "Posterlounge" Onlineshop
Bild 2 "Blühender Kaktus" auf Holz im "Posterlounge" Onlineshop