(Werbung aus Leidenschaft für einen Artikel, den ich von einer Freundin geschenkt bekommen habe)
Hamsa, vollkommen unfachmännisch ausgedrückt, ist die Hand Fatimas ein beschützendes, arabisches Symbol. Davon kann man ja zur Zeit nicht genug haben. Wobei ich gestehen muss, dass ich mein Leben und meine Gesundheit derzeit nicht allein in Fatimas Hand lege. Außerdem liebe ich dieses Symbol seiner Schönheit wegen. Schon von meiner ersten Marokko-Reise habe ich mir diverse Hamsa Souvenirs mitgebracht.
Dieses wunderschöne Hamsa-Passion-Armband von "Alex Feinwerk" Schmuck habe ich von @alexfeinwerk persönlich zu Weihnachten bekommen. Wie gut sie meinen Geschmack getroffen hat, obwohl wir uns bisher erst ein einziges Mal im wahren Leben getroffen haben. Aber das werden wir in diesem Jahr ganz sicher ändern, sofern das Reisen kein Problem mehr darstellt.
Mein Armband glänzt und funkelt, und die Perlen fühlen sich so toll an. Mittlerweile weiß ich, das dies an den wunderschönen Steinperlen liegt, die dafür verarbeitet werden und weil der Anhänger aus Silber gefertigt ist. Es fühlt sich einfach wunderbar hochwertig an. Zu meinem Armband habe ich noch einen zusätzlichen Anhänger bekommen, nämlich eine Mini-Quaste. Die Alex hat mich voll erwischt, den ich liebe kleine Quasten und Bommeln. Die Mini-Quasten kann man in verschieden Farben kaufen und so seine Armbänder pimpen, oder ein Bettelarmband daraus machen. Genial.
---
(Advertisement out of passion for an article I got as a present from a friend)
Hamsa, expressed completely unprofessionally, the hand of Fatima is a protective Arabic symbol. You can't get enough of that these days. Although I must confess that I am not currently laying my life and health in Fatima's hands alone. I also love this symbol for its beauty. Already from my first trip to Morocco I brought back several Hamsa souvenirs.
This beautiful Hamsa Passion bracelet of "Alex Feinwerk" jewellery I got from @alexfeinwerk personally for Christmas. How well she hit my taste, although we have only met once in real life so far. But we will definitely change that this year, as long as travelling is no longer a problem.
My bracelet shines and sparkles, and the pearls feel so great. By now I know that this is because of the beautiful stone beads that are used for it and because the charm is made of silver. It just feels wonderfully high-quality. To my bracelet I got an additional charm, namely a mini tassel. The Alex has hit me completely, because I love little tassels and pom-poms. You can buy the mini tassels in different colours and pimp your bracelets or make a charm bracelet out of it. Awesome.
(Translated with DeepL)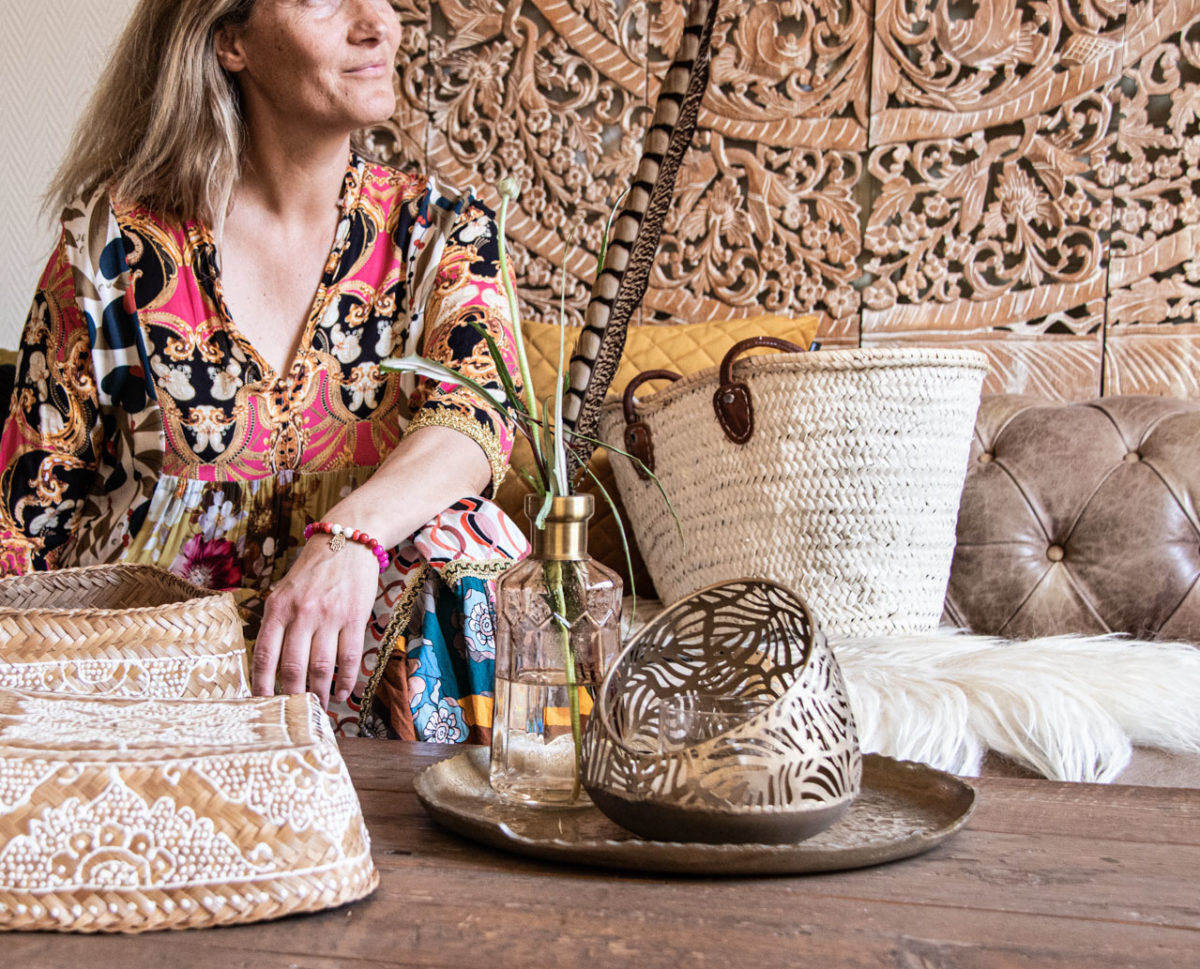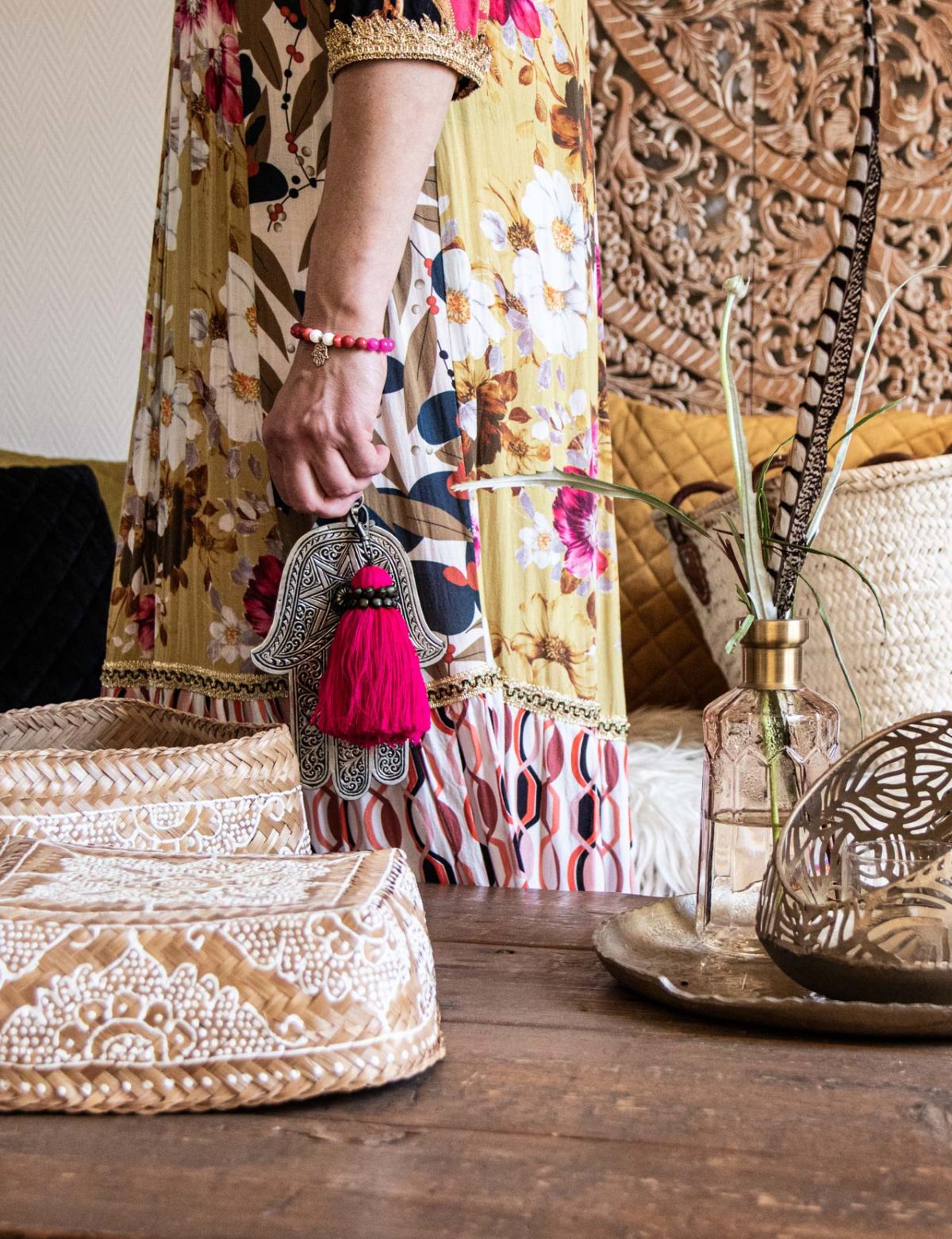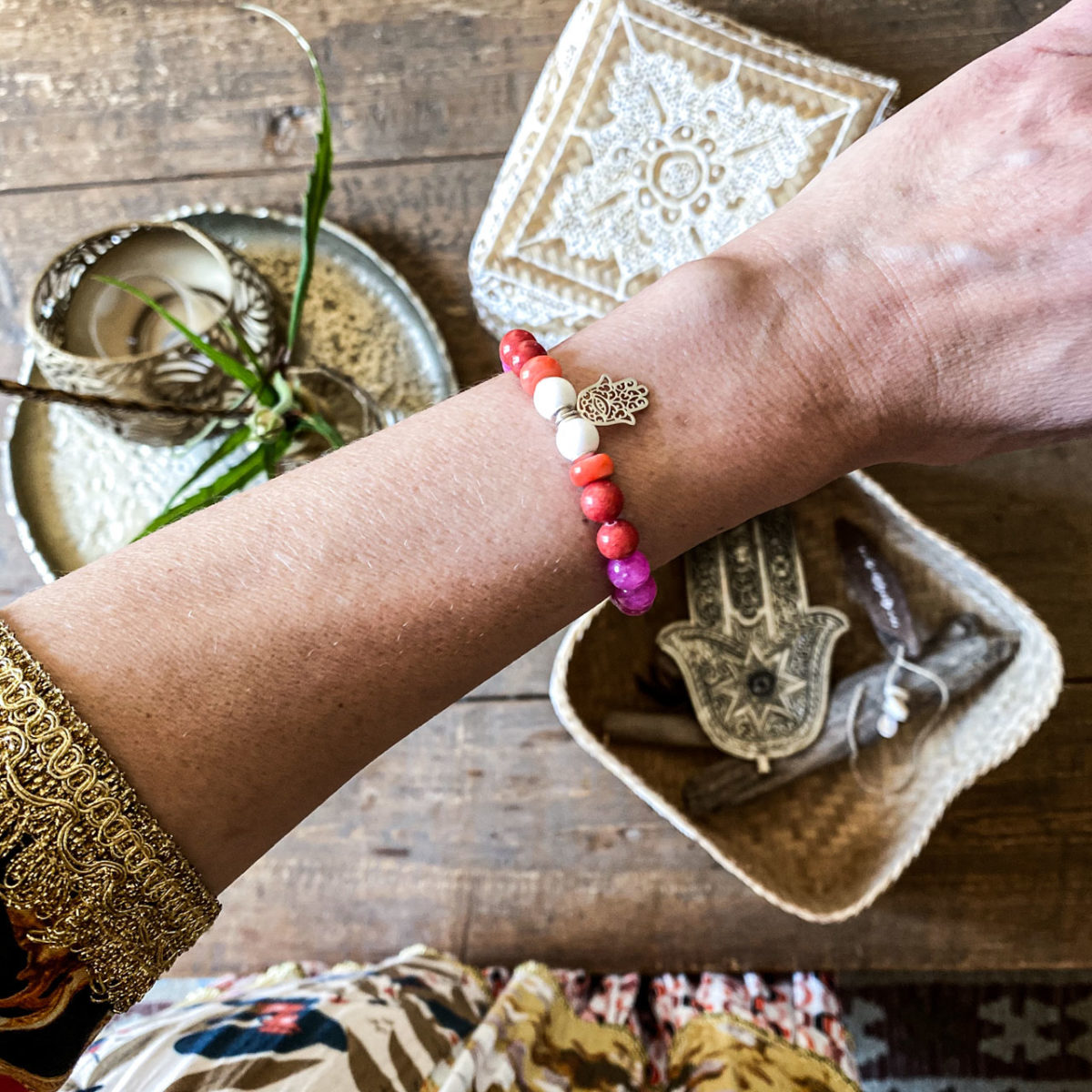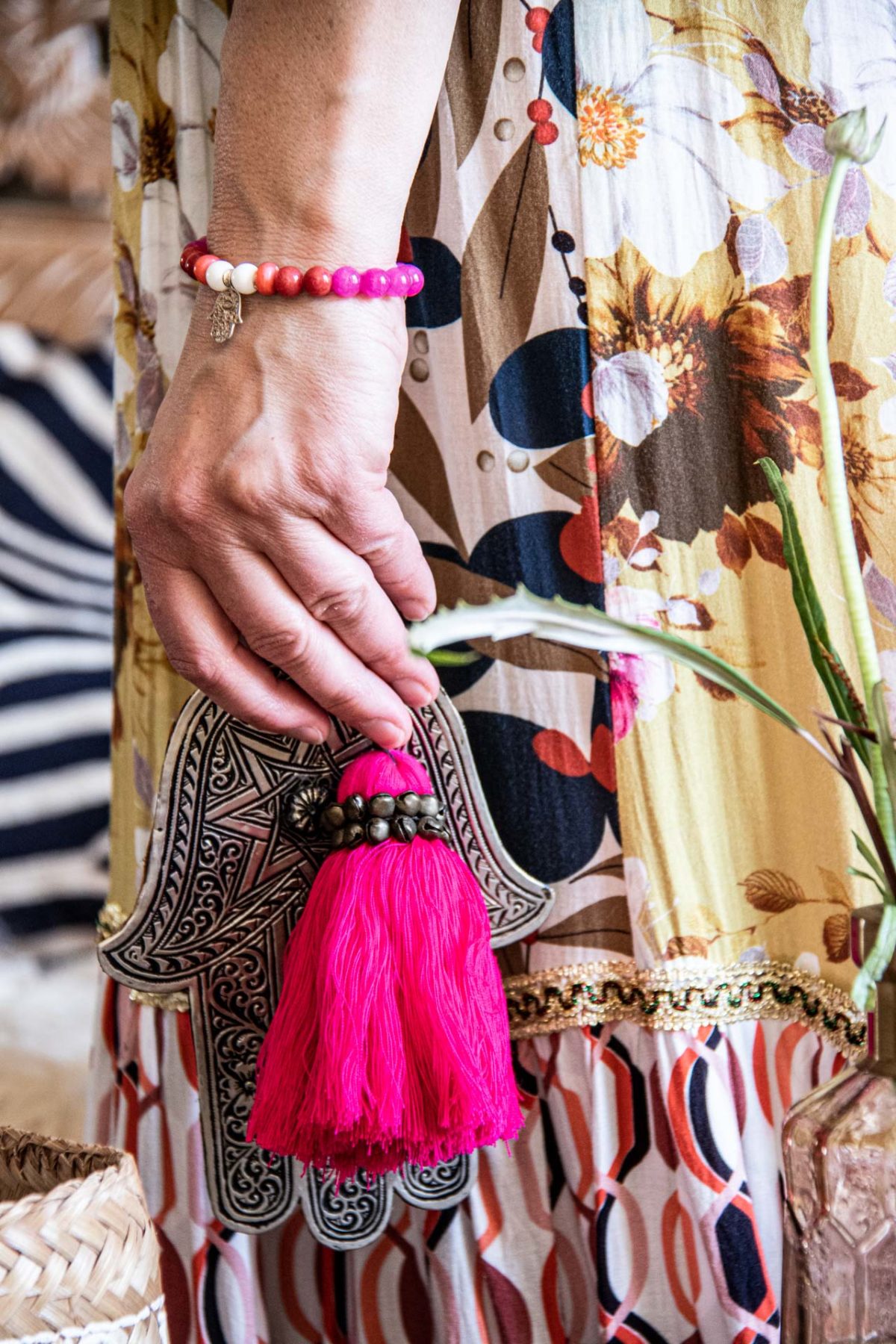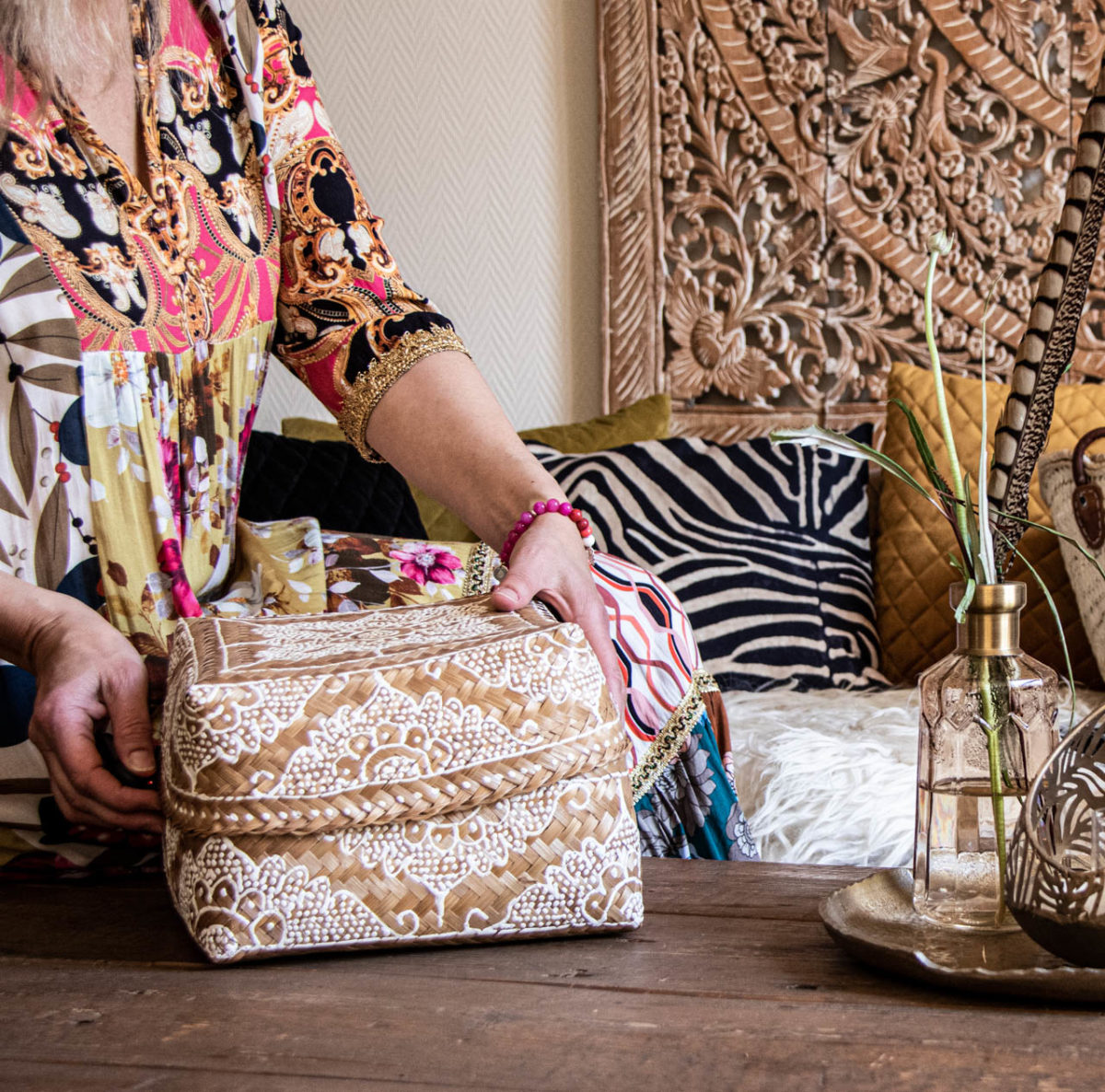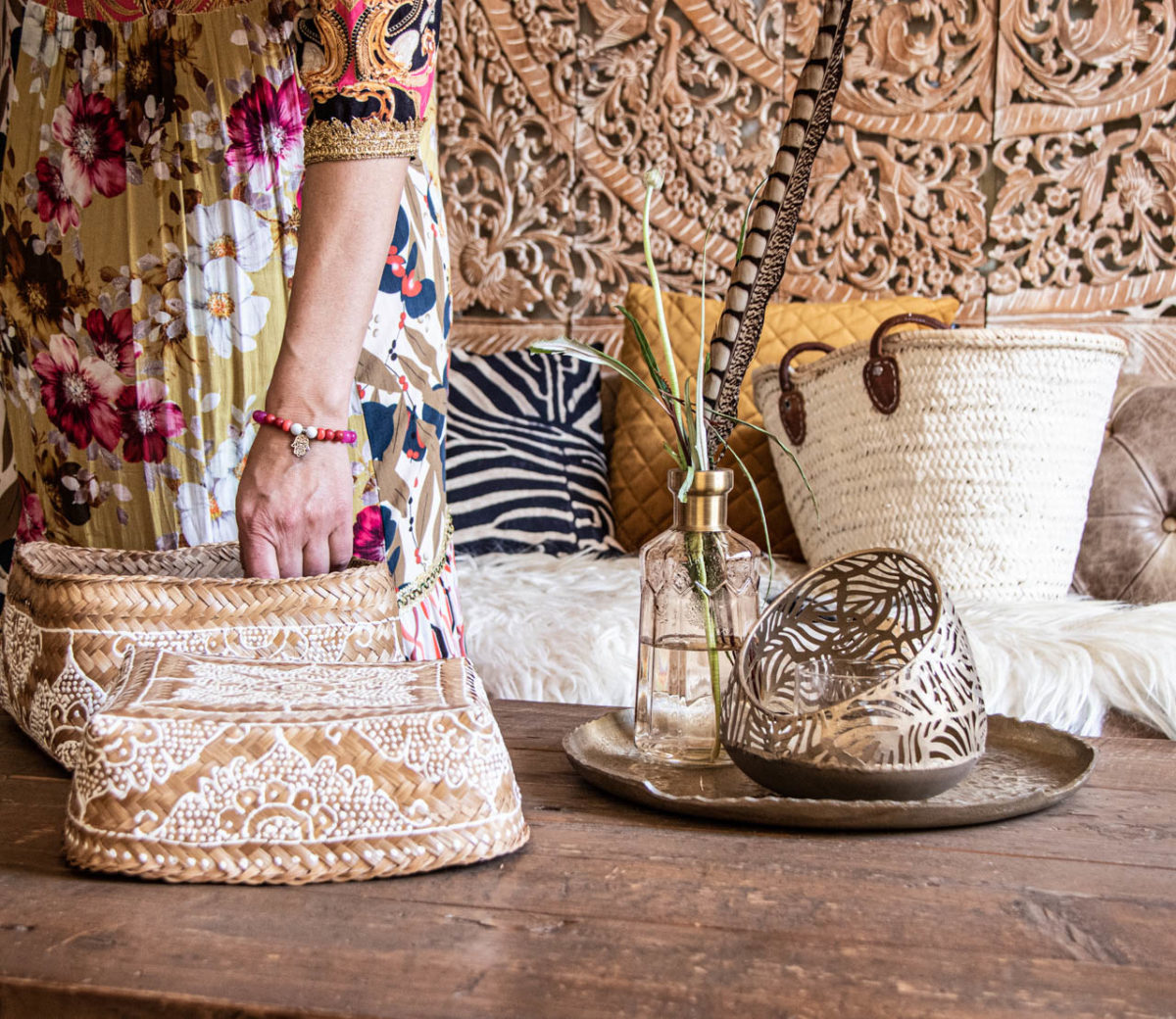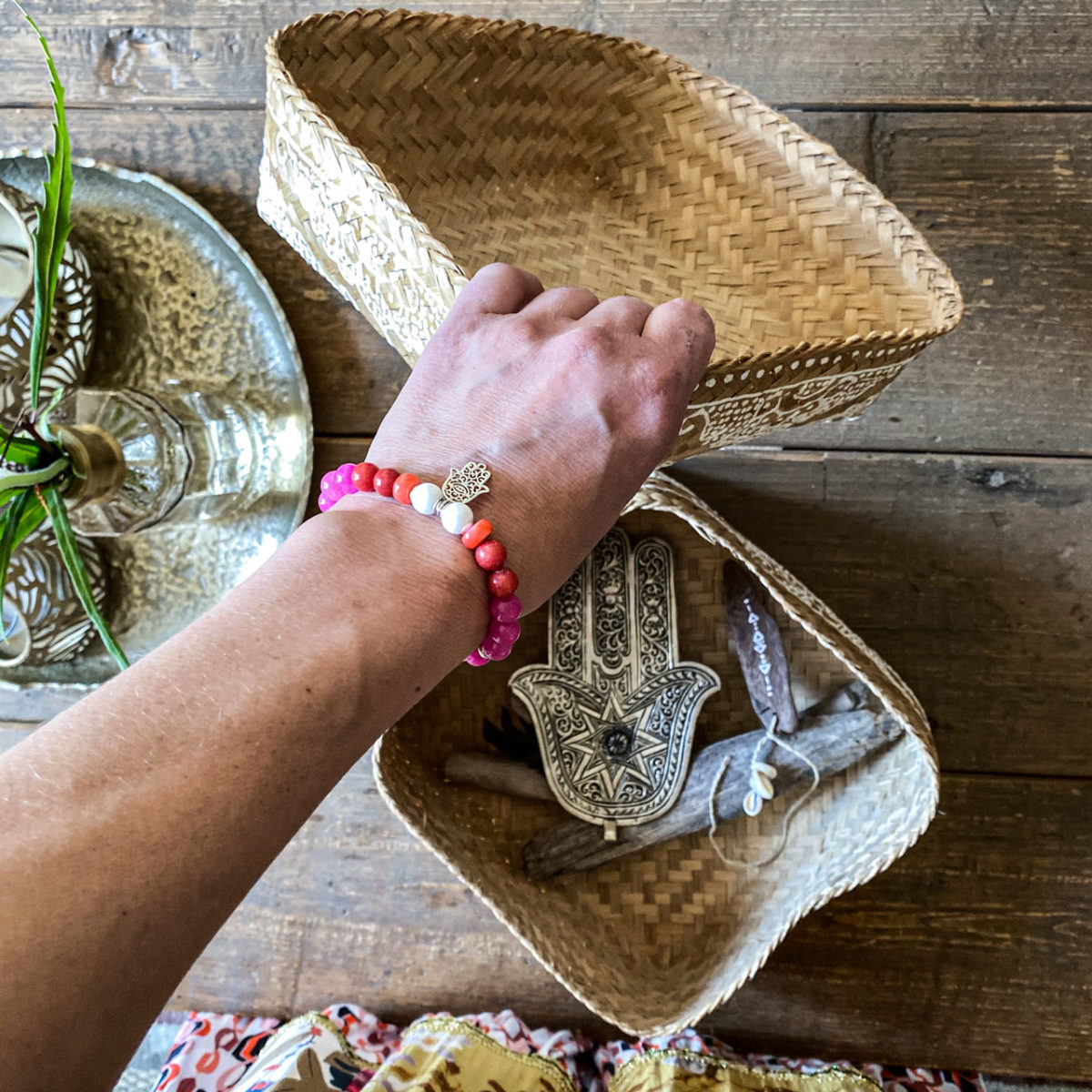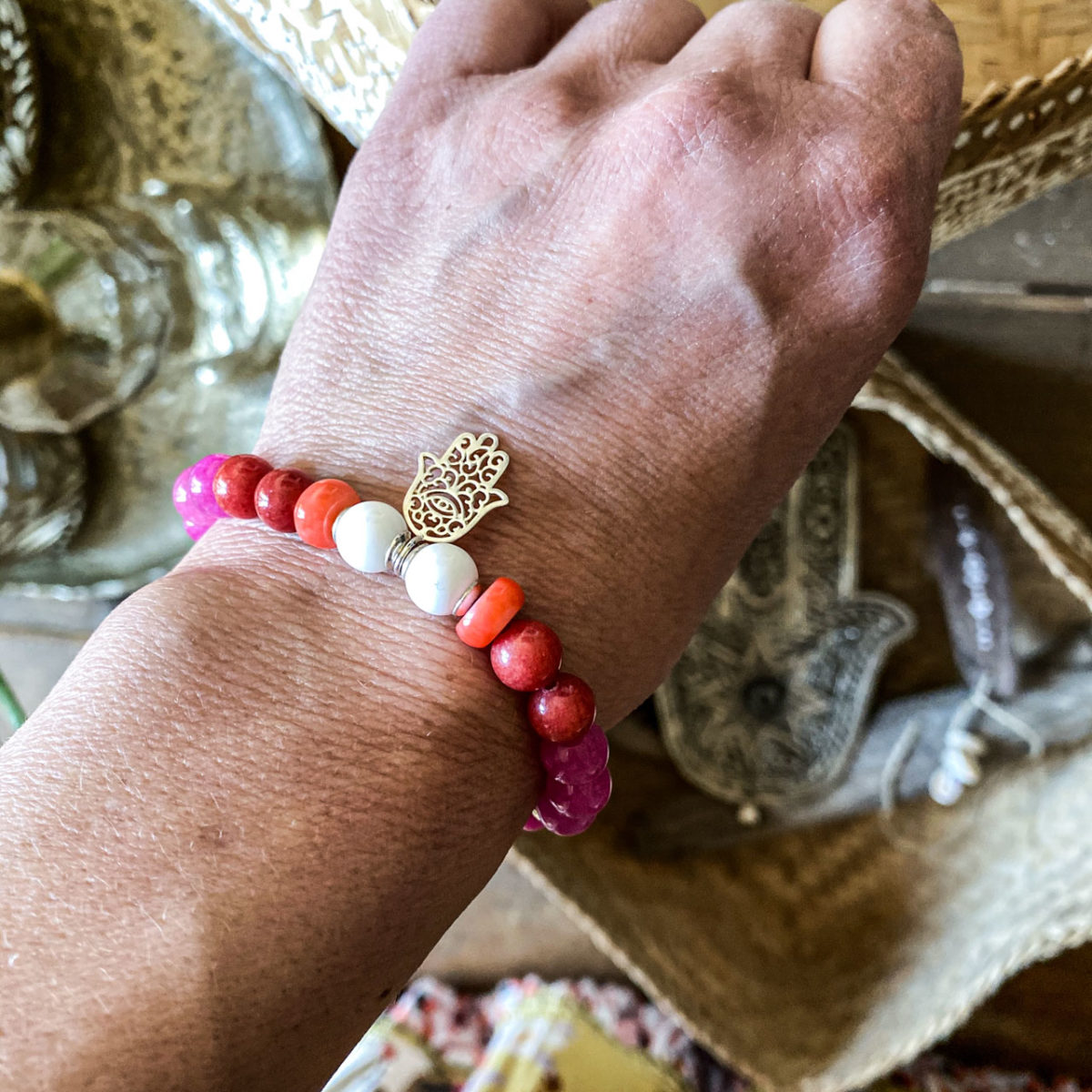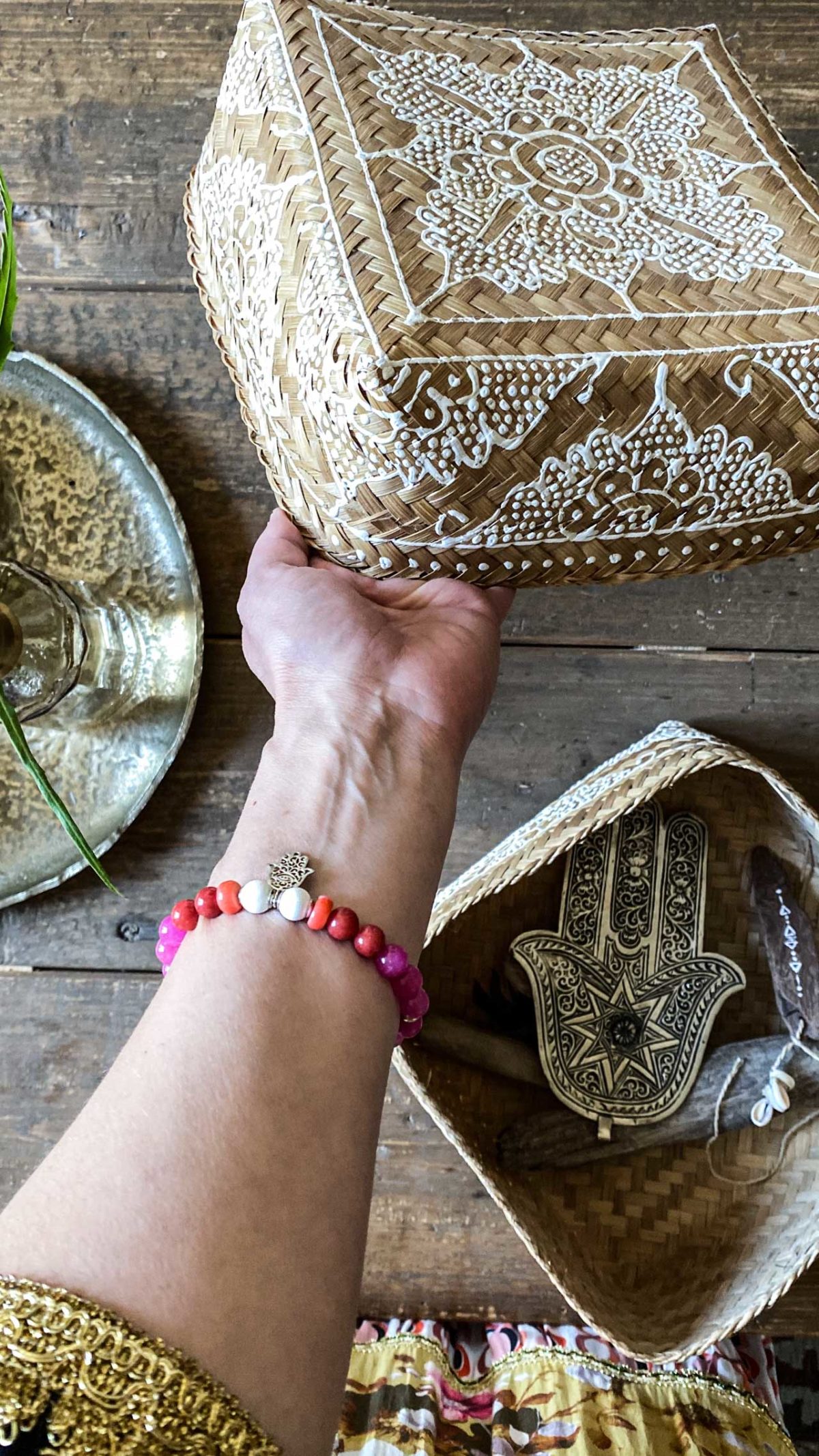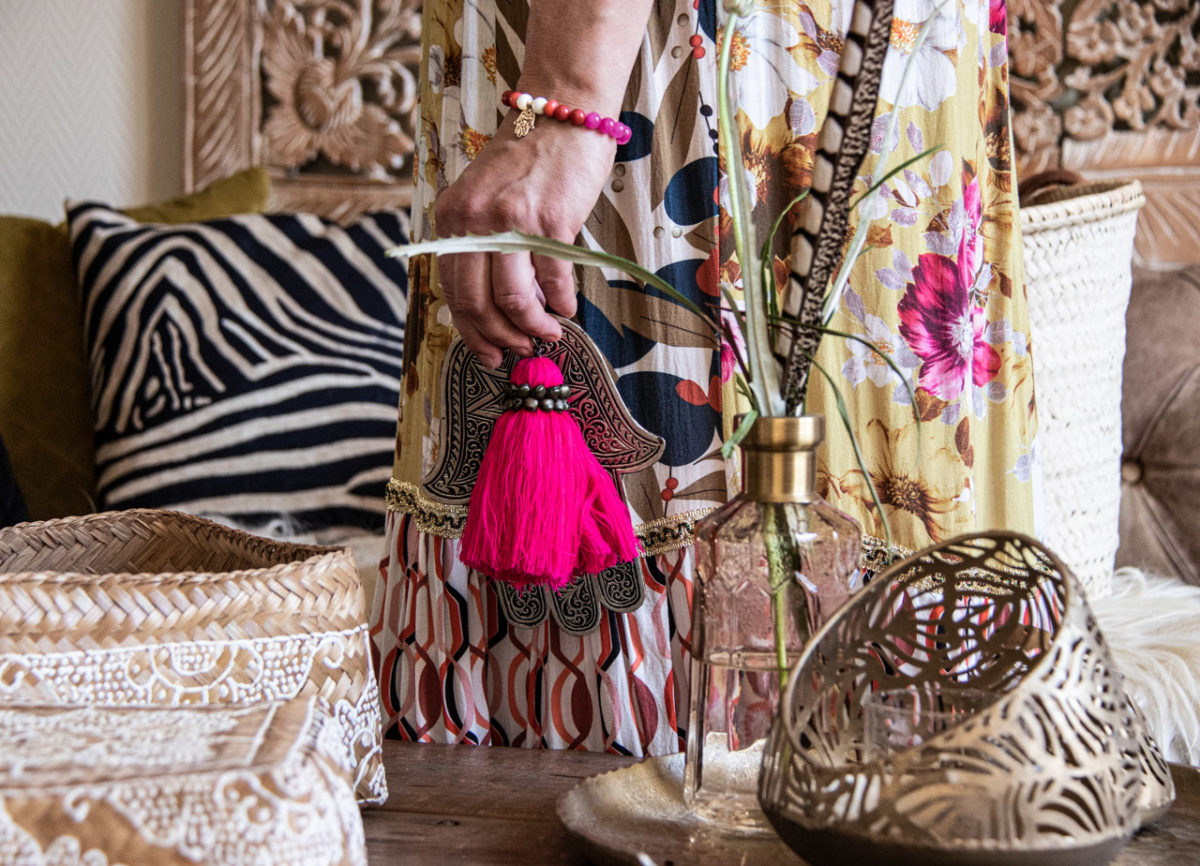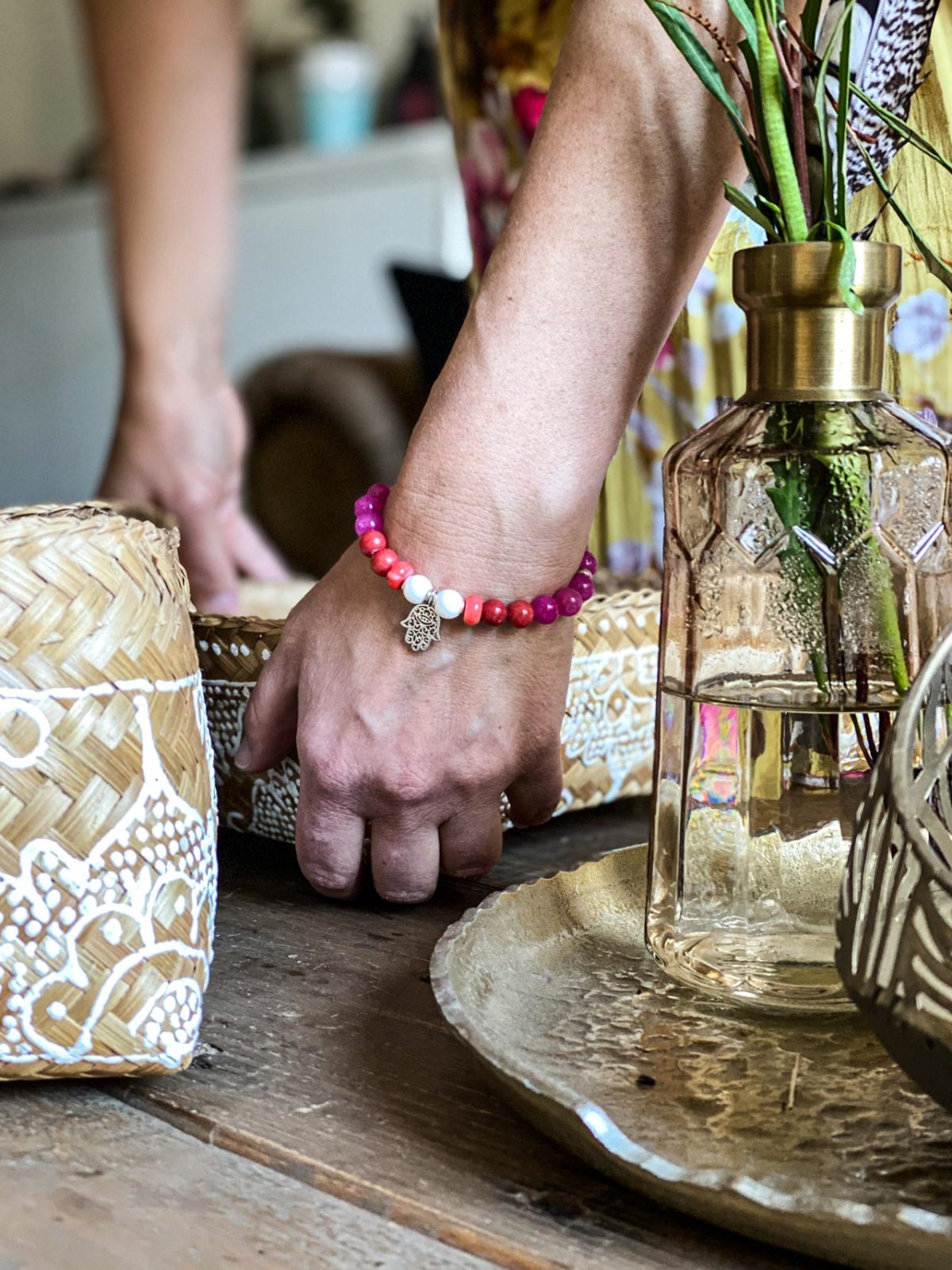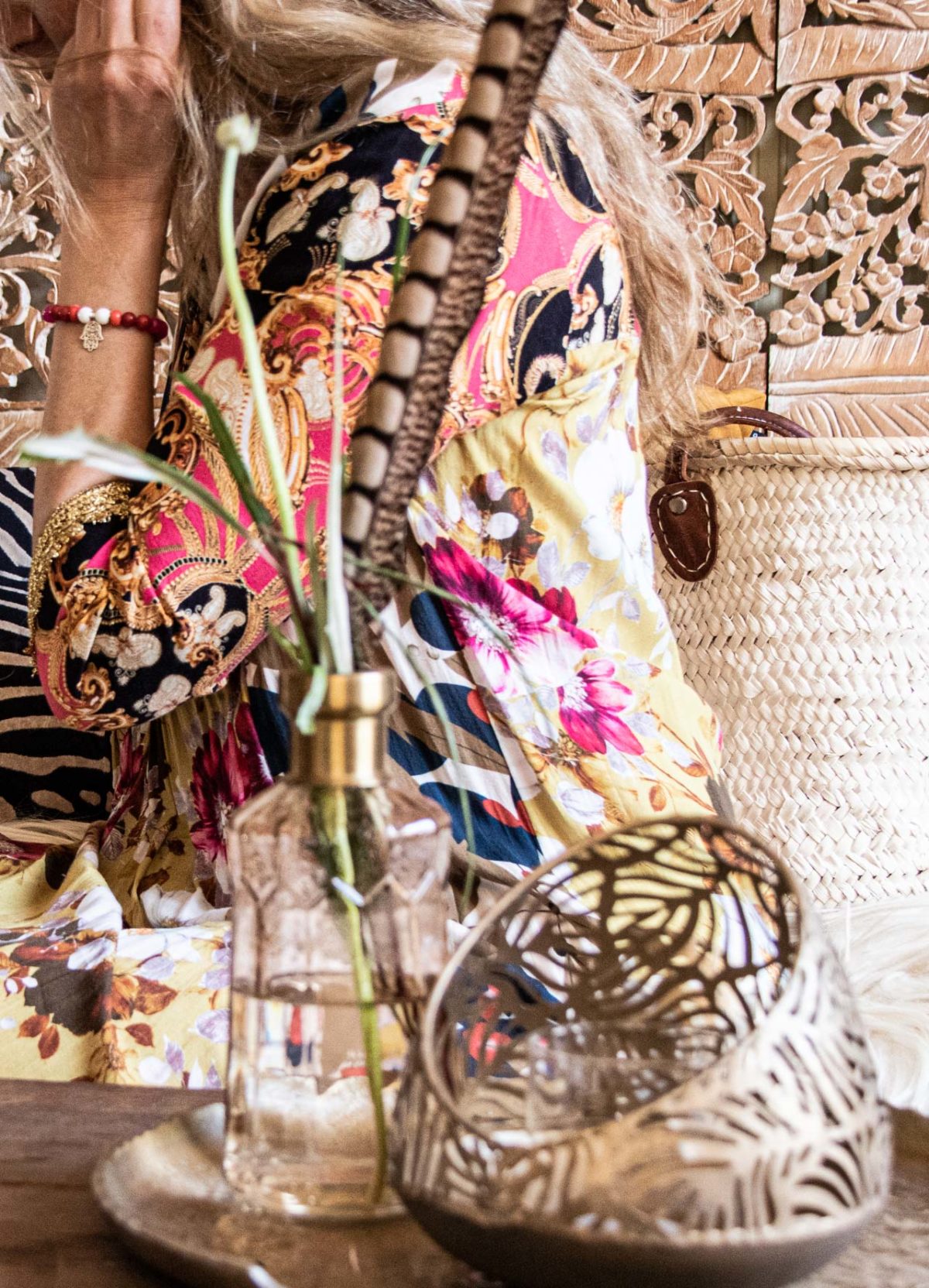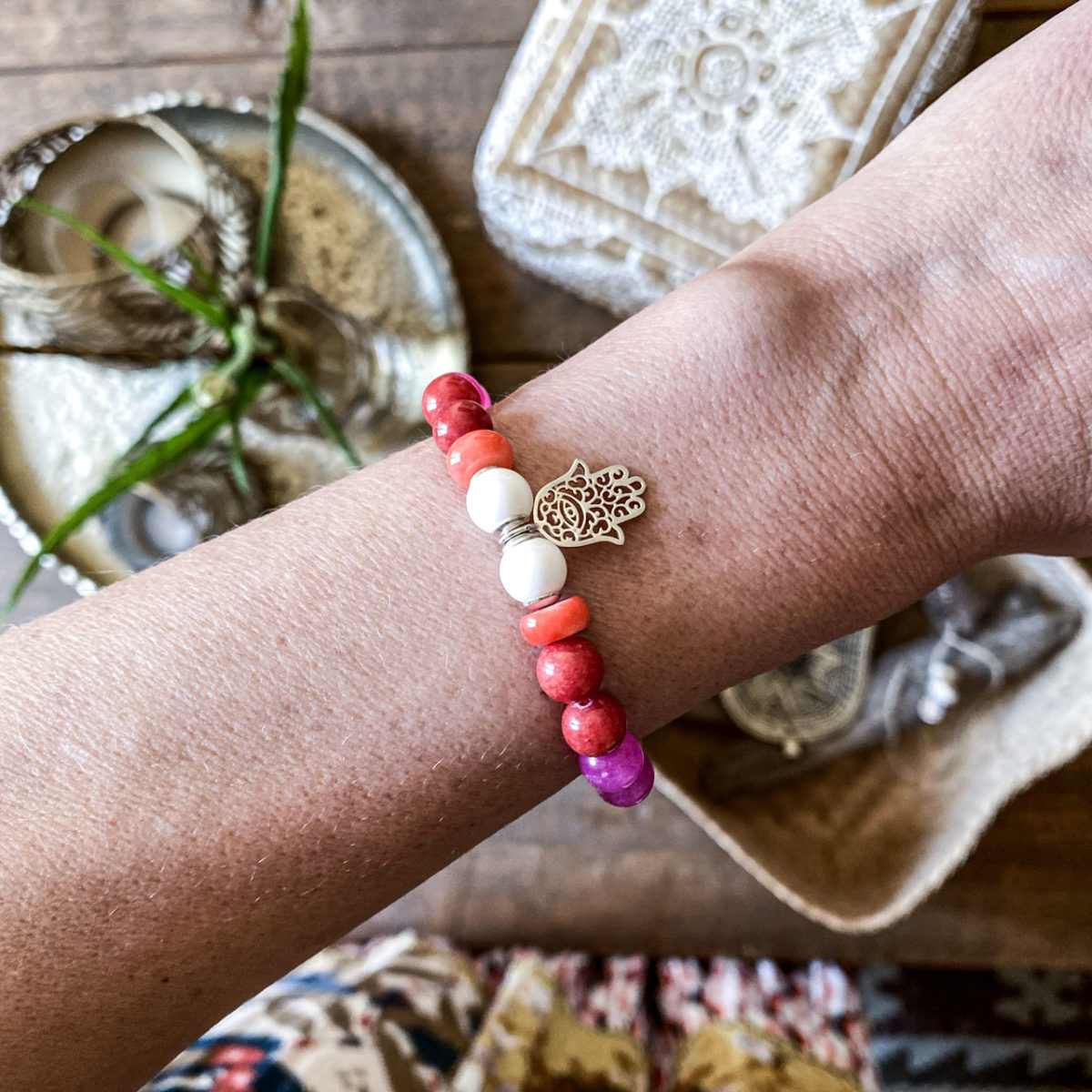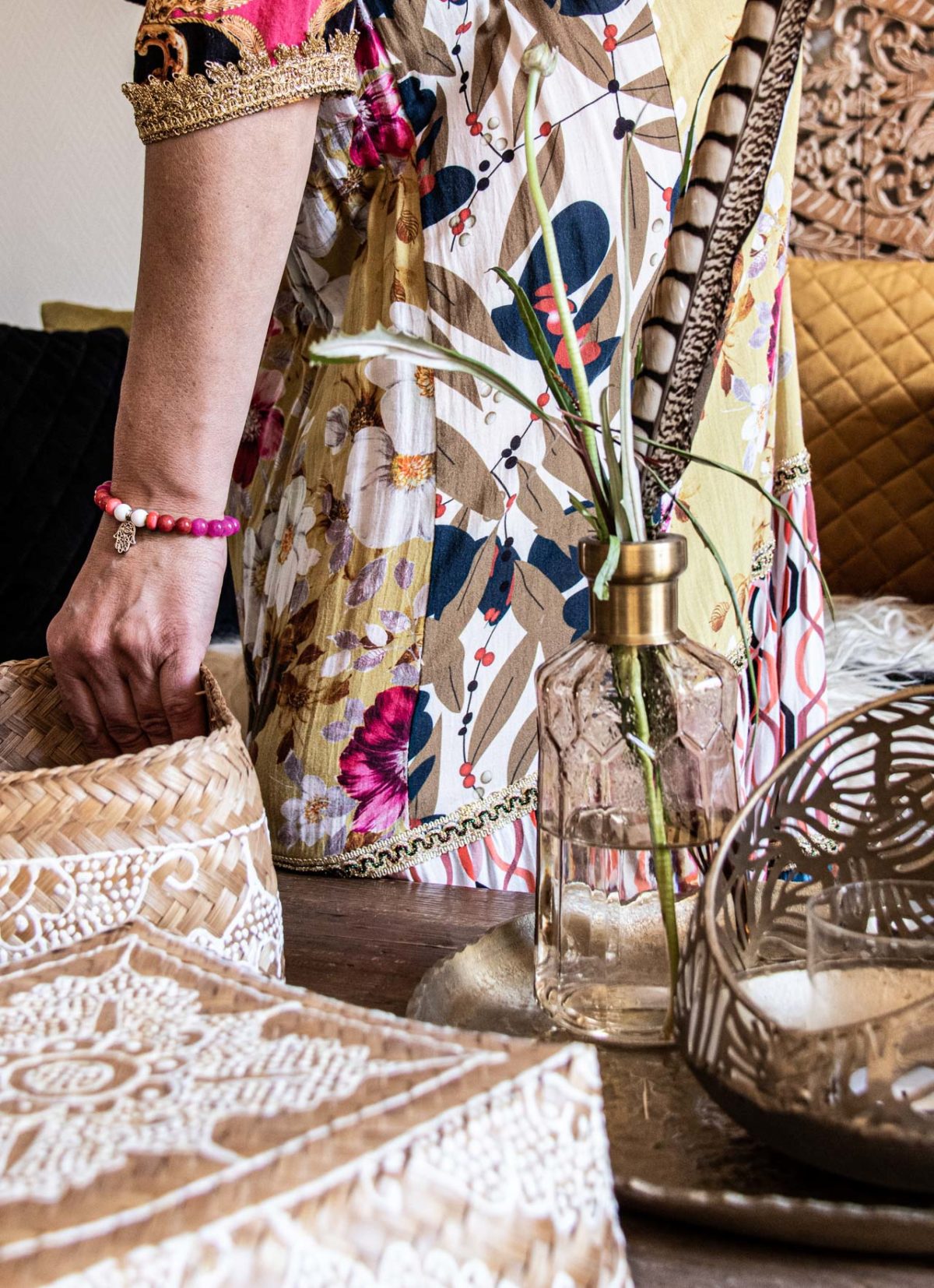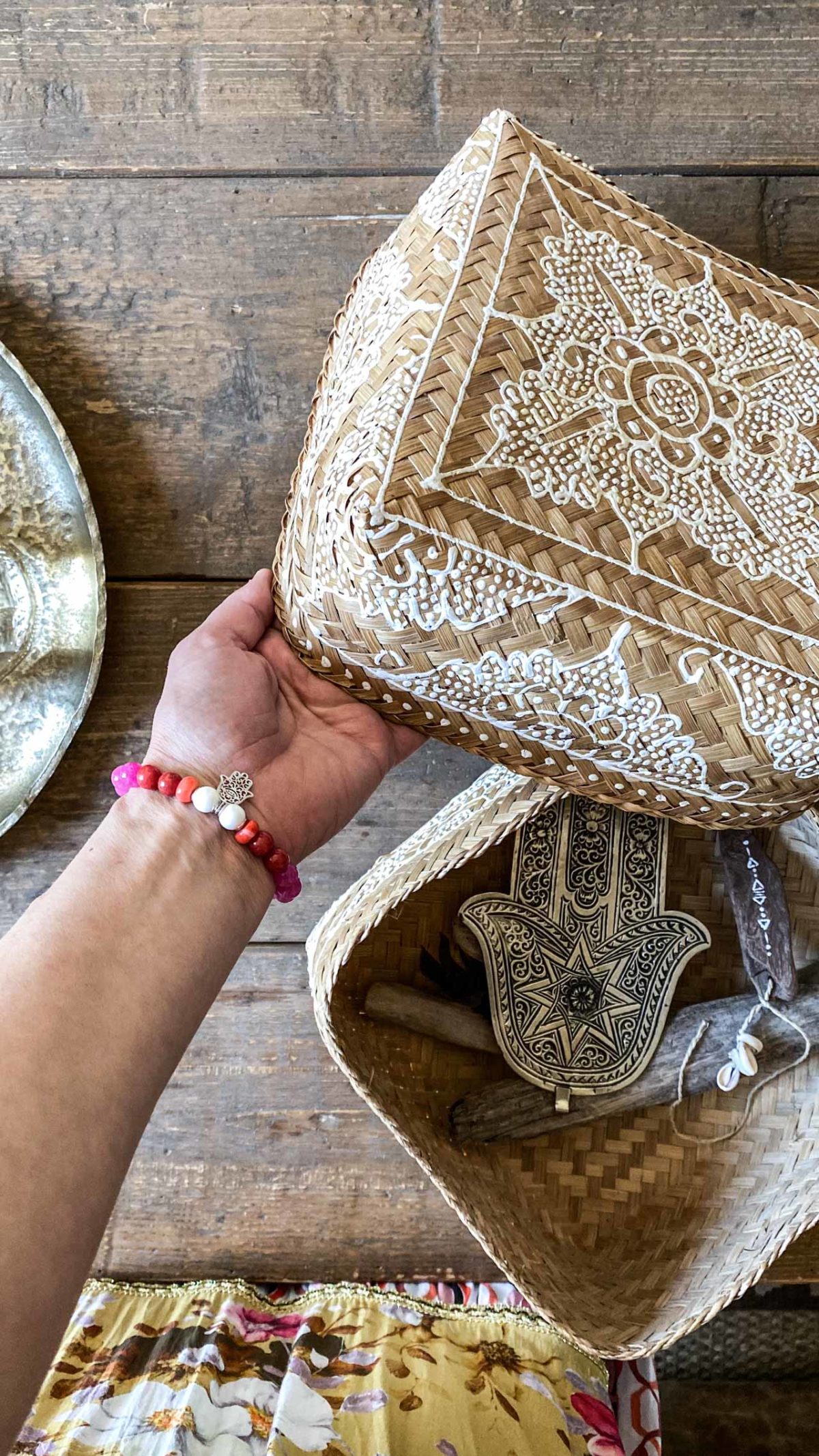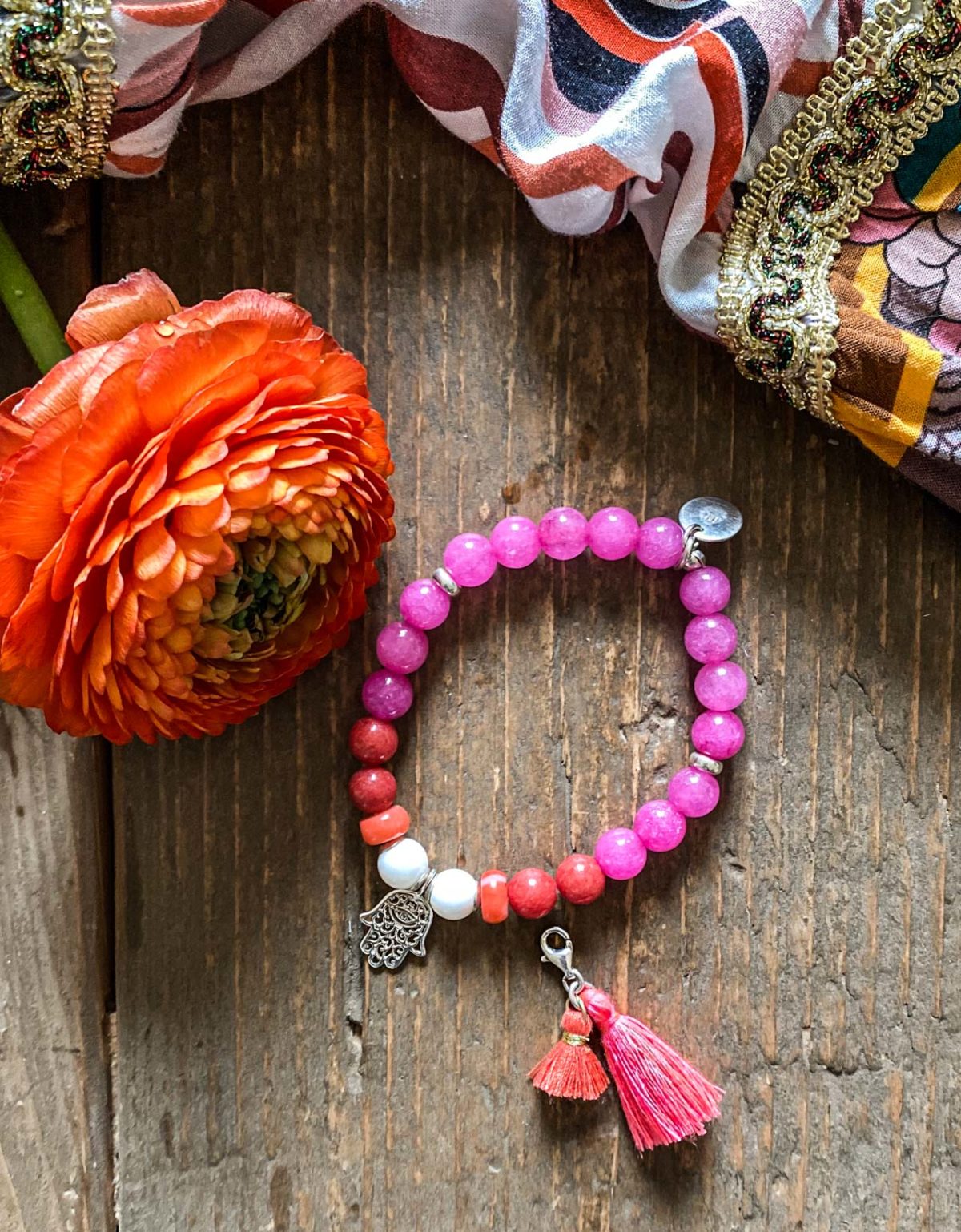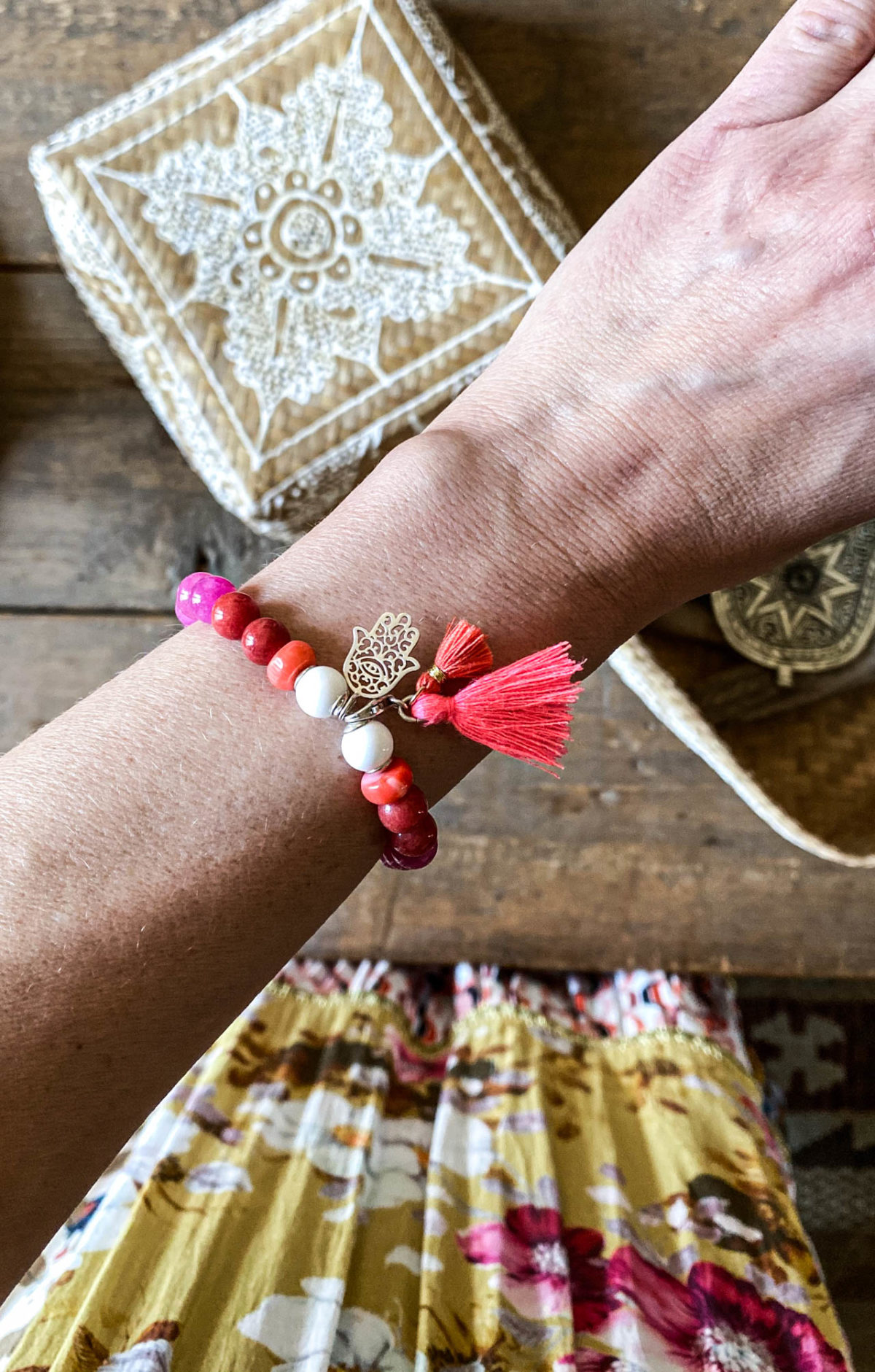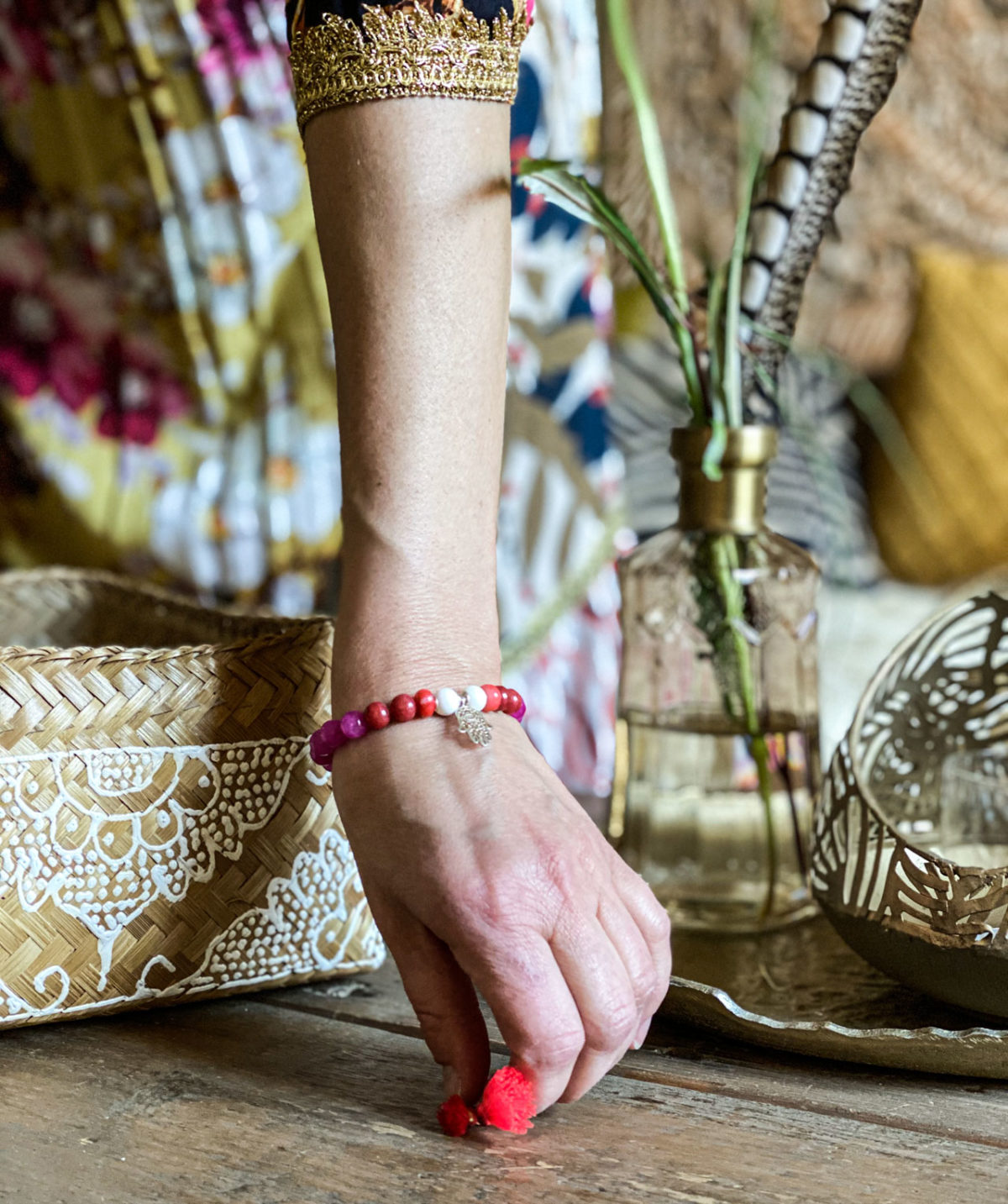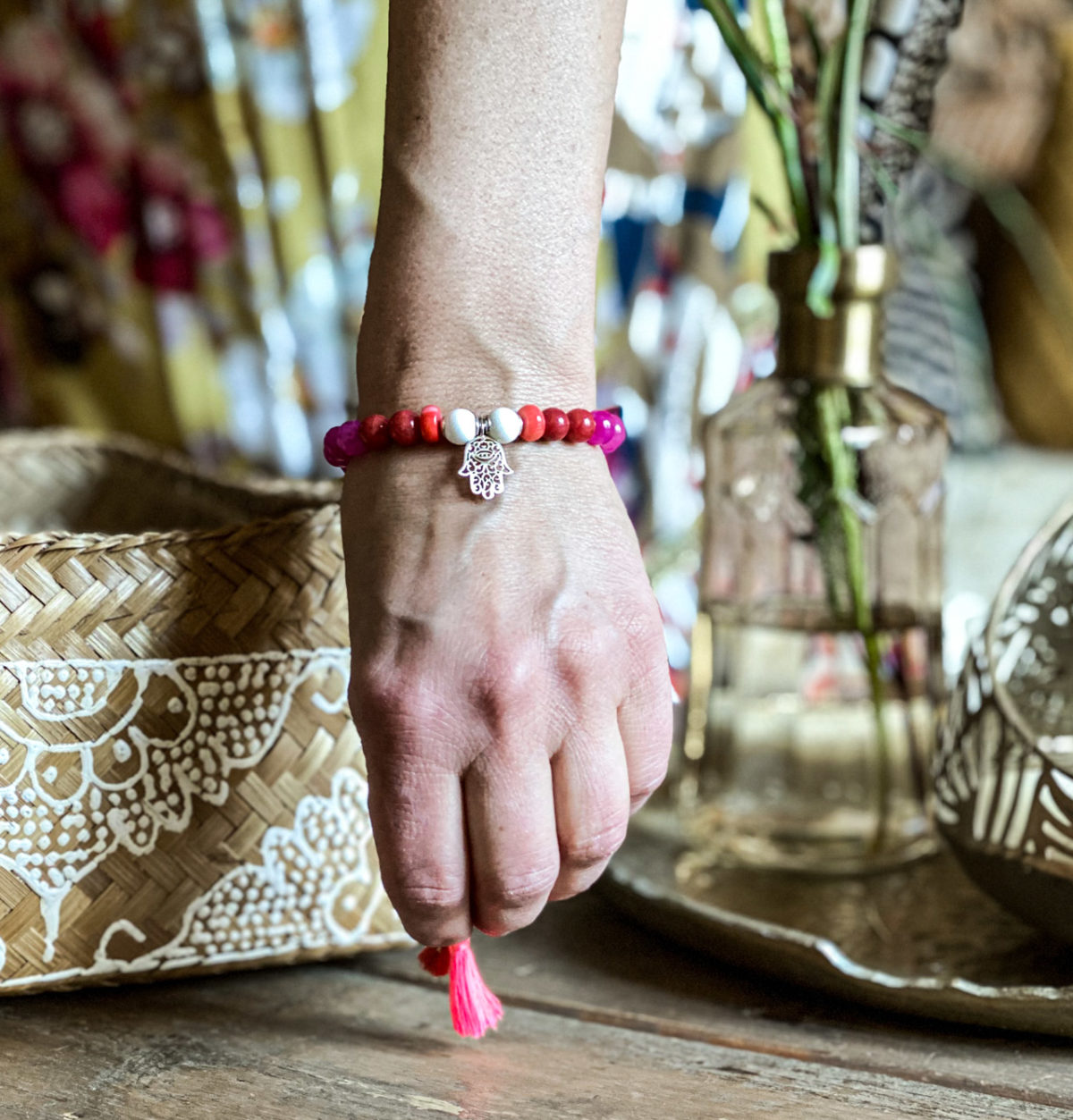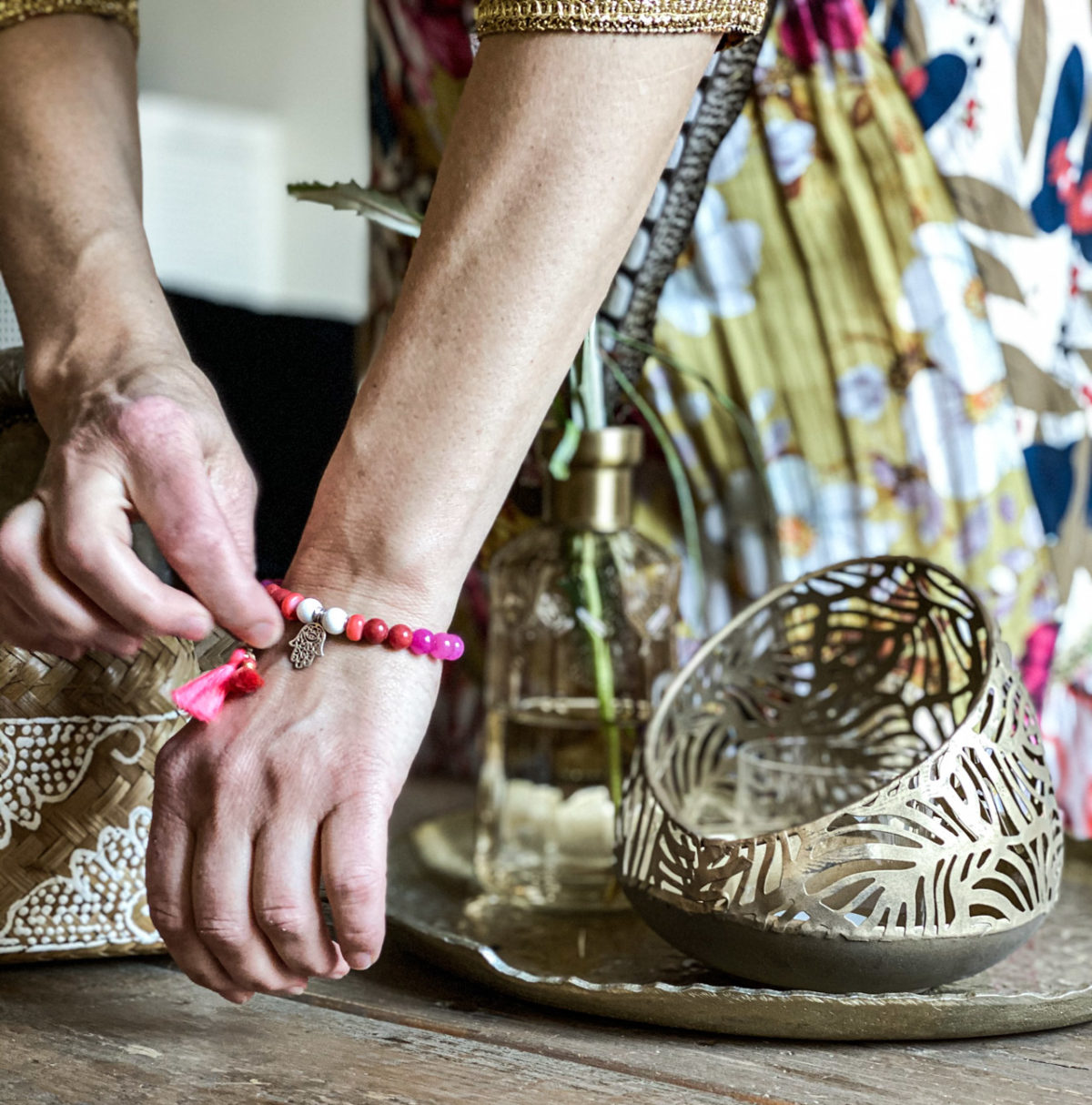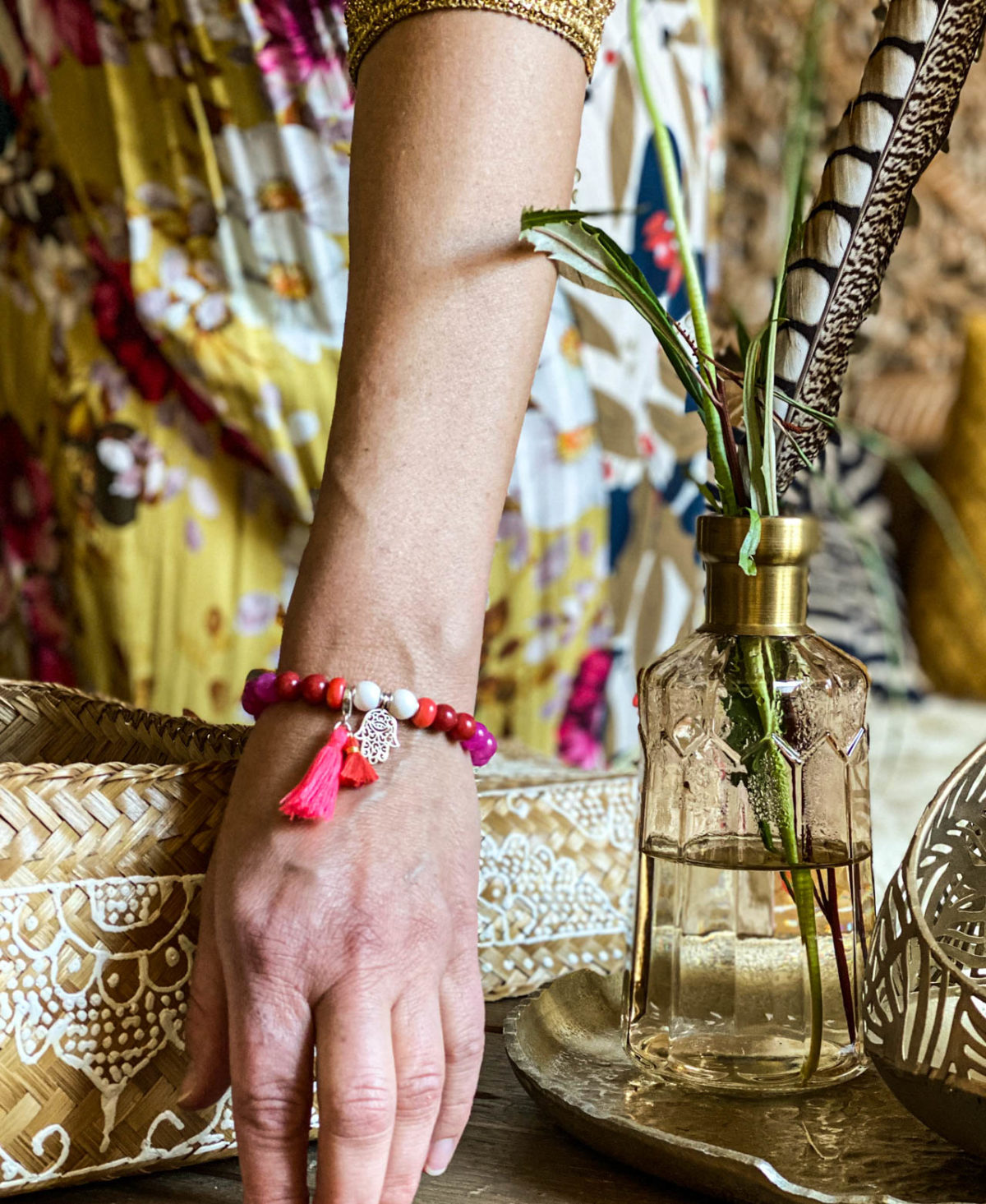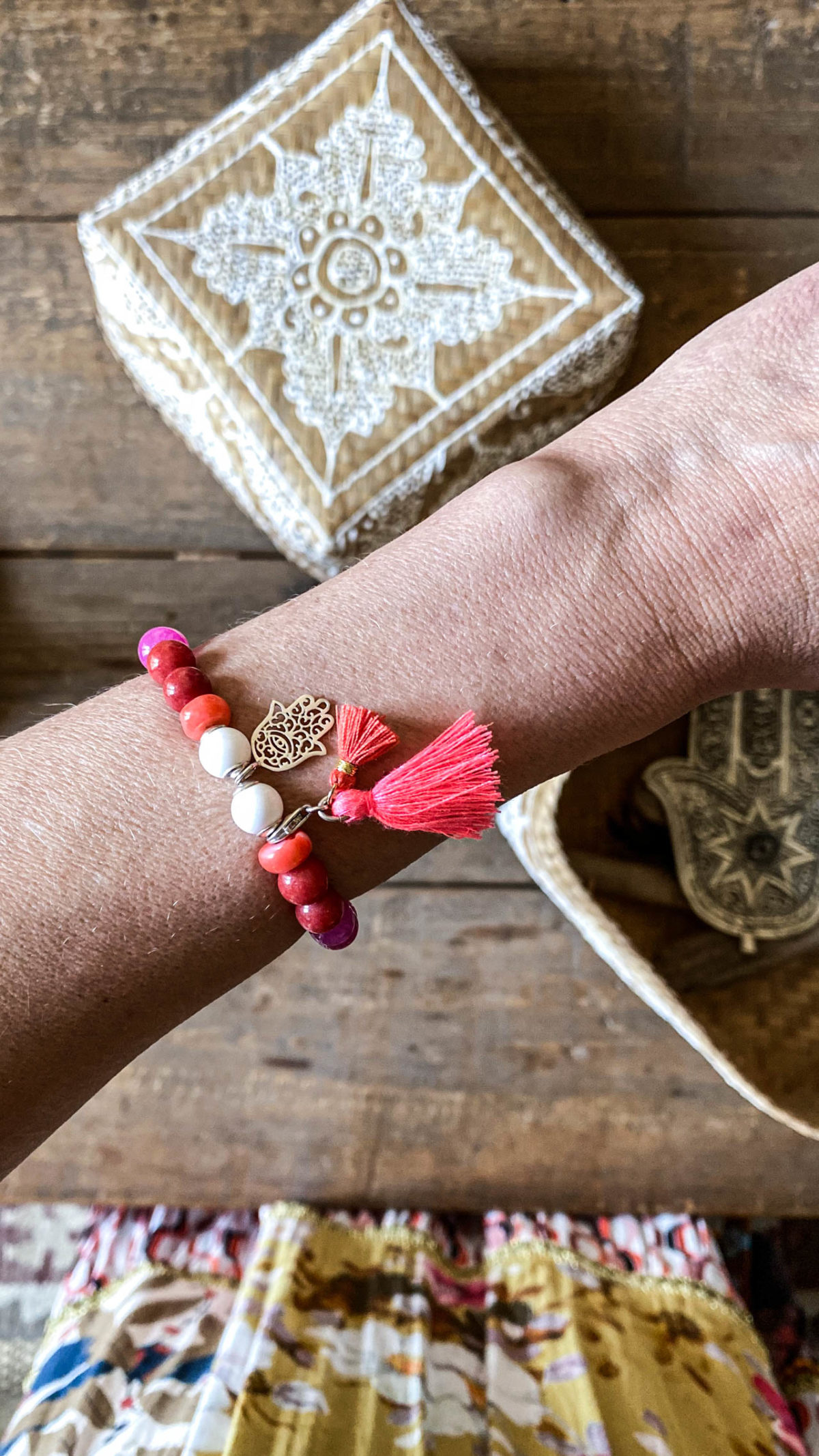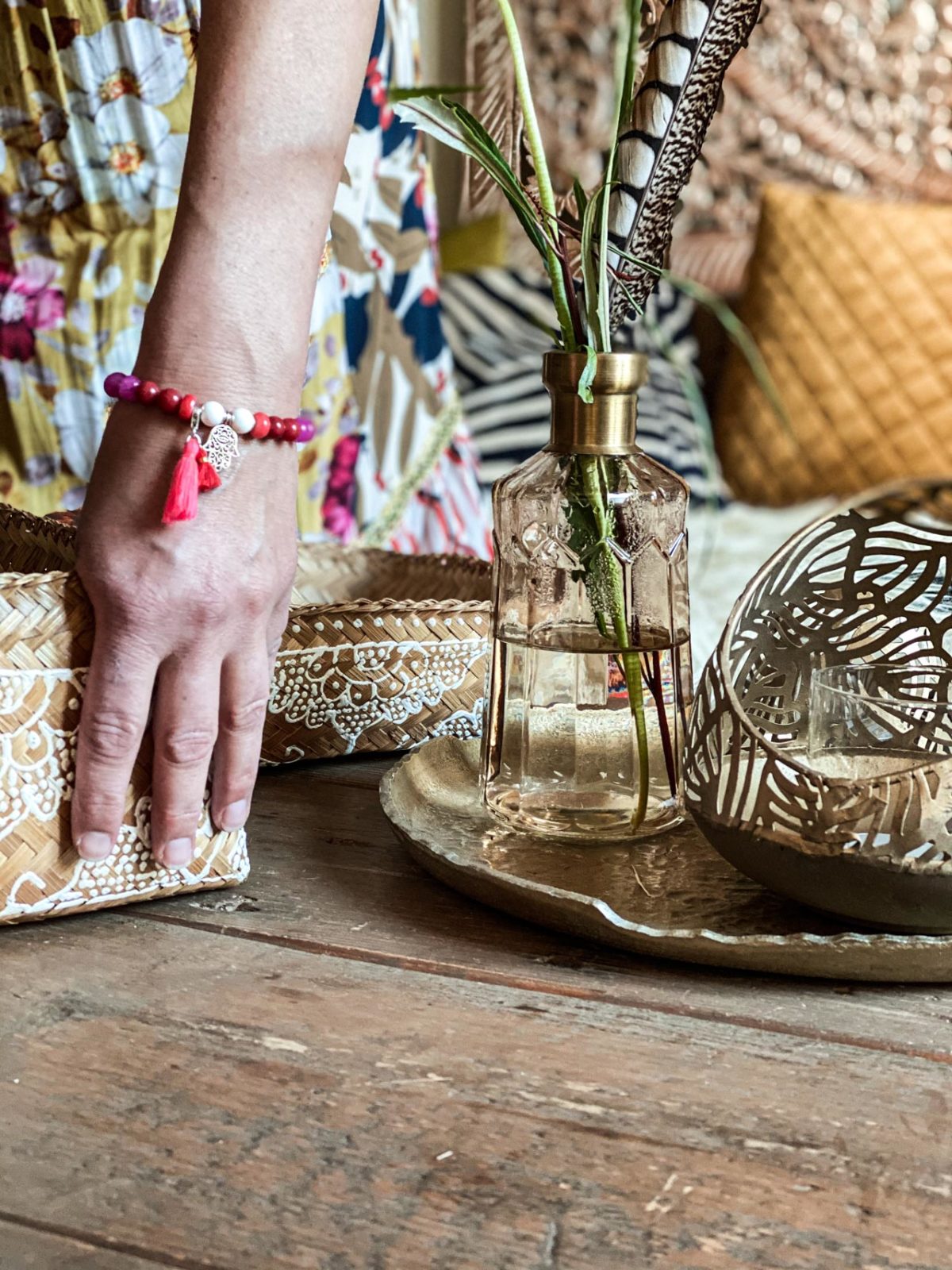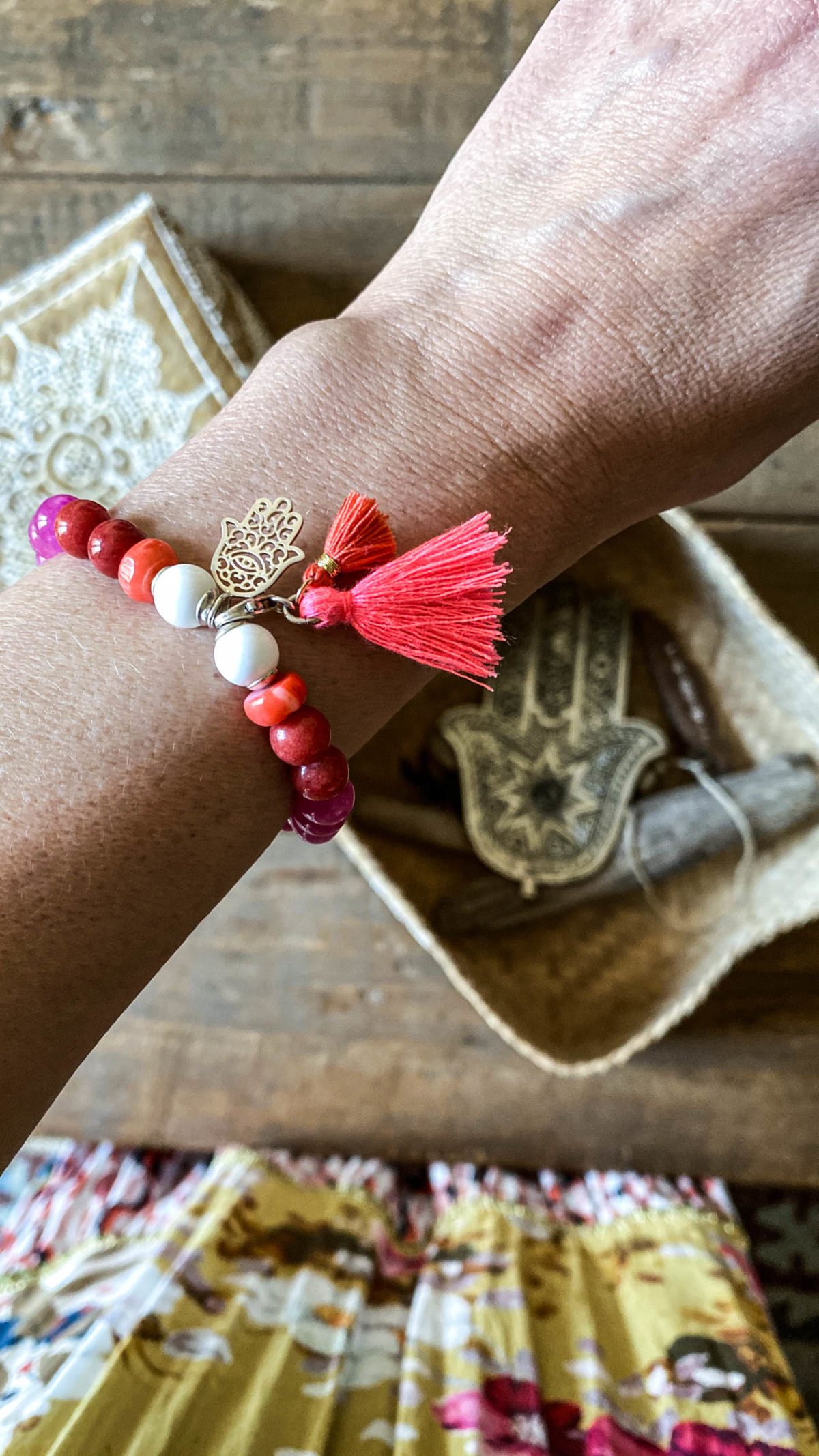 Bisous Tonja
Unbeauftragte Werbung für Produkte, die ich von einer Freundin geschenkt bekommen habe:
(Danke liebe Alex, ich liebe mein Armband)
Alex Feinwerk website
Alex Feinwerk auf Instagram @alexfeinwerk
Hamsa Passion Armband
Mini-Quaste