(Werbung aus Leidenschaft)
Nachdem wir an unserem ersten Wochenende in Venedig über einige Tische gezogen worden sind, hatten wir das Gefühl, bereit für eine weitere Touristen-Falle zu sein: für eine Gondelfahrt.
Überall in Venedig schaukeln die hübschen Gondeln in den Kanälen und die Gondolieri warten in ihren gestreiften Shirts auf Touristen. In Ermangelung der sonstigen Touristenmassen sind derzeit allerdings eine ganze Menge Gondeln ungenutzt und abgedeckt.
Trotz der schwierigen Zeit hatte ich allerdings das Gefühl, dass die meisten Gondolieri etwas lustlos bei der Sache sind. Viele telefonieren die ganze Zeit mit Kopfhörern, obwohl sie "Gäste" haben. Etwas ärgerlich, denn so eine dreißigminütige Gondelfahrt kostet satte 90,00 EUR.
Nichtsdestotrotz fand ich es herrlich und bereue keine Minute davon. In vielen der kleinen Kanäle waren wir vollkommen alleine und es war ganz still, man hörte nur das leise Plätschern des Wassers. Ich habe in den dreißig Minuten ungefähr tausend Fotos und fünfzig Videos gemacht. Ich würde es jederzeit wieder machen und kann es nur empfehlen.
---
(advertising with passion)
After we were ripped off on our first weekend in Venice, we had the feeling to be ready for another tourist trap : for a gondola ride.
Everywhere in Venice, the pretty gondolas are rocking in the canals and the gondolieri are waiting in their striped shirts for tourists. But because of the lack of the tourist masses, there are currently a lot of gondolas unused and covered.
But despite of the difficult time, I had the feeling that most of the gondolieri are a little listless in their work. Many gondolieri phone the whole time with headphones, although they have "guests". A little angry, as such a thirty minutes gondolieri trip costs a full 90,00 EUR.
However, I found it wonderful and I don't regret a single minute of it. In many of the small channels we were completely alone and it was very quiet, one only heard the soft splashing of the water. I took about one thousand photos and fifty videos in the thirty minutes. I would do it again any time.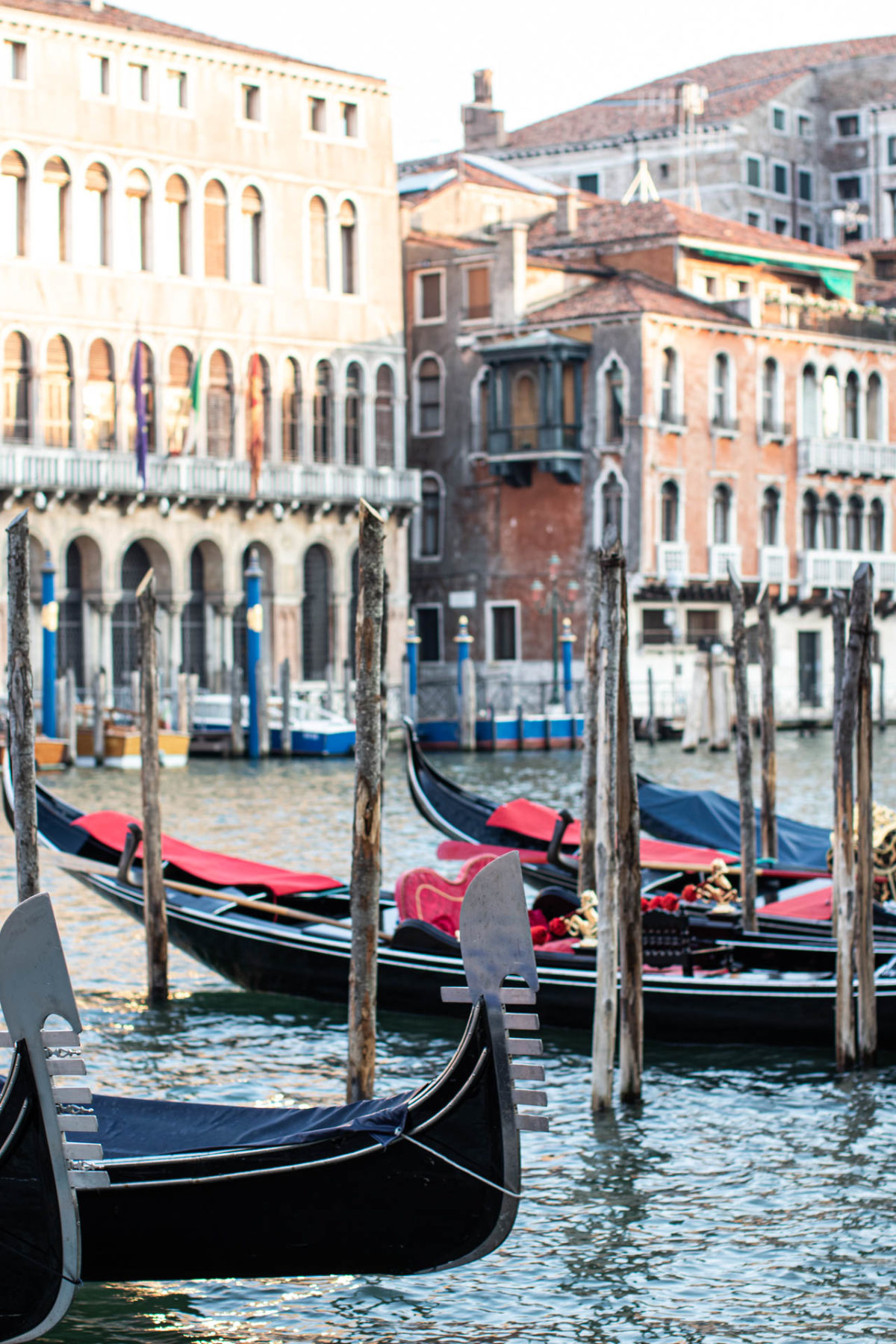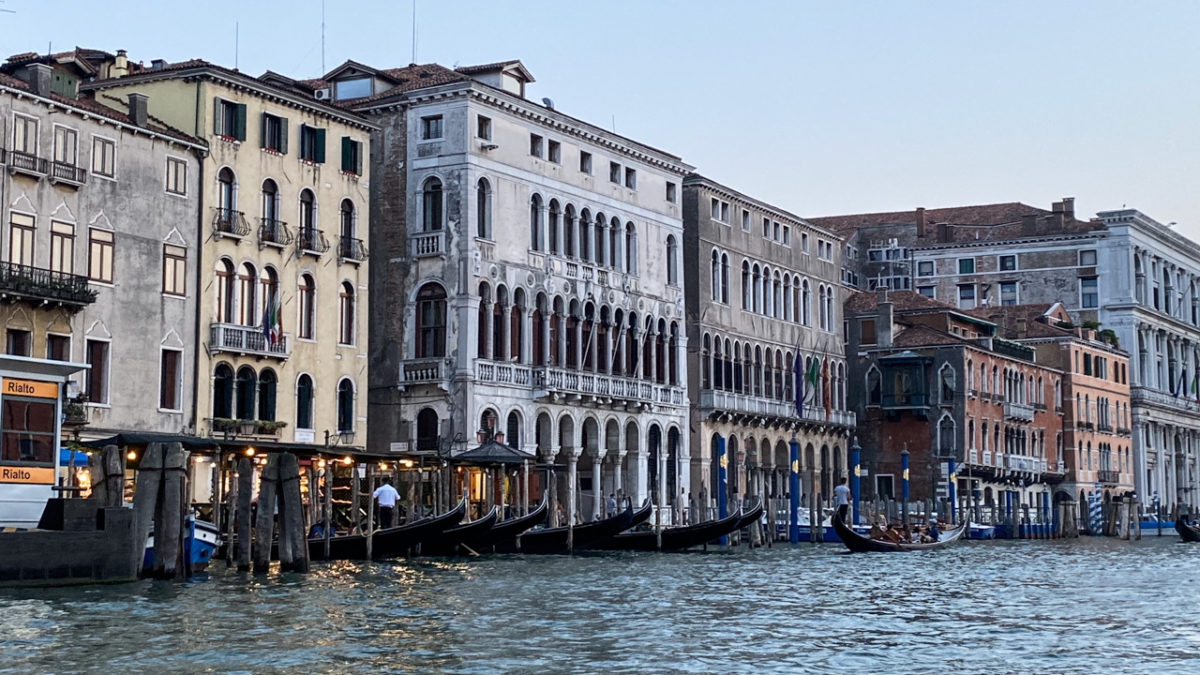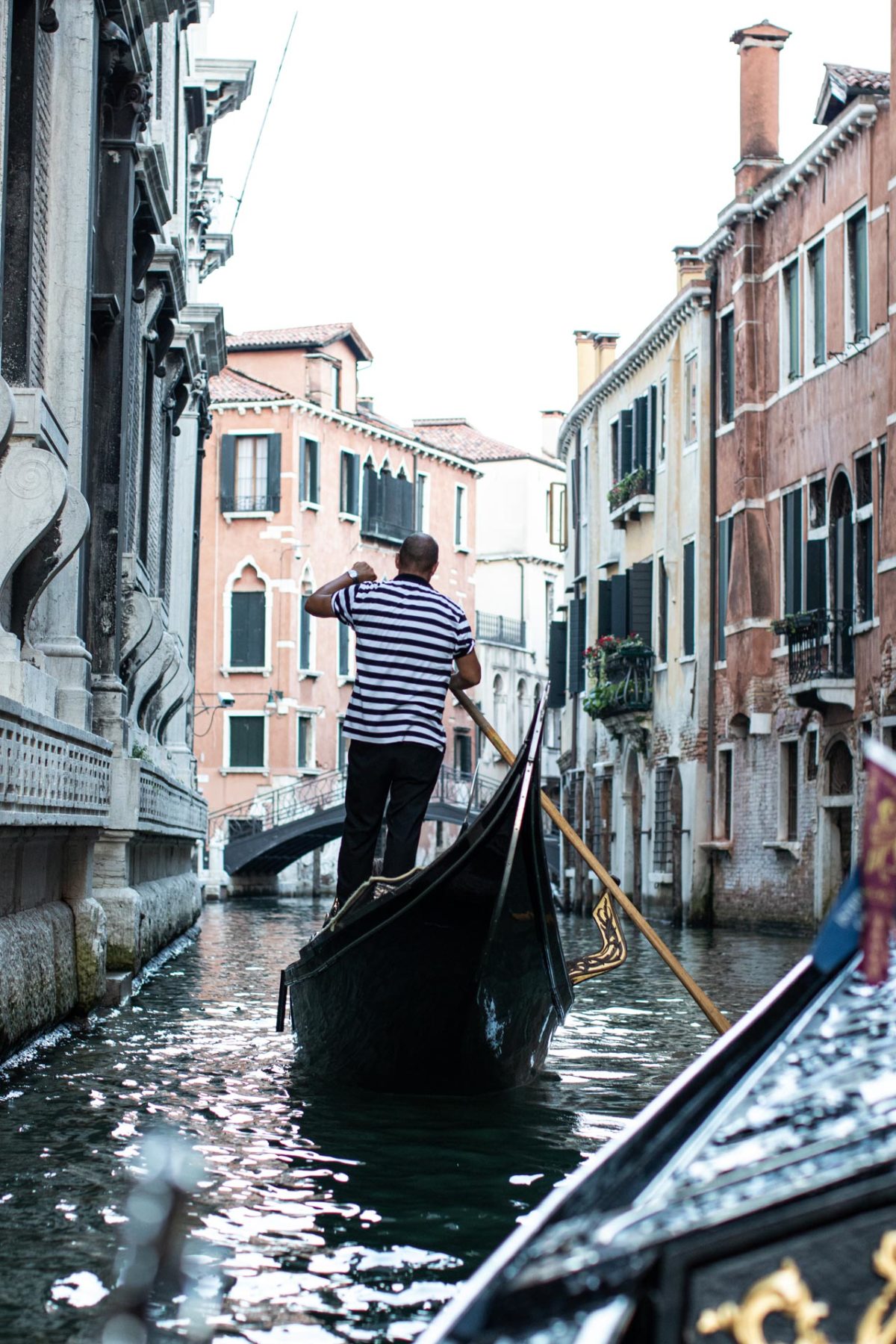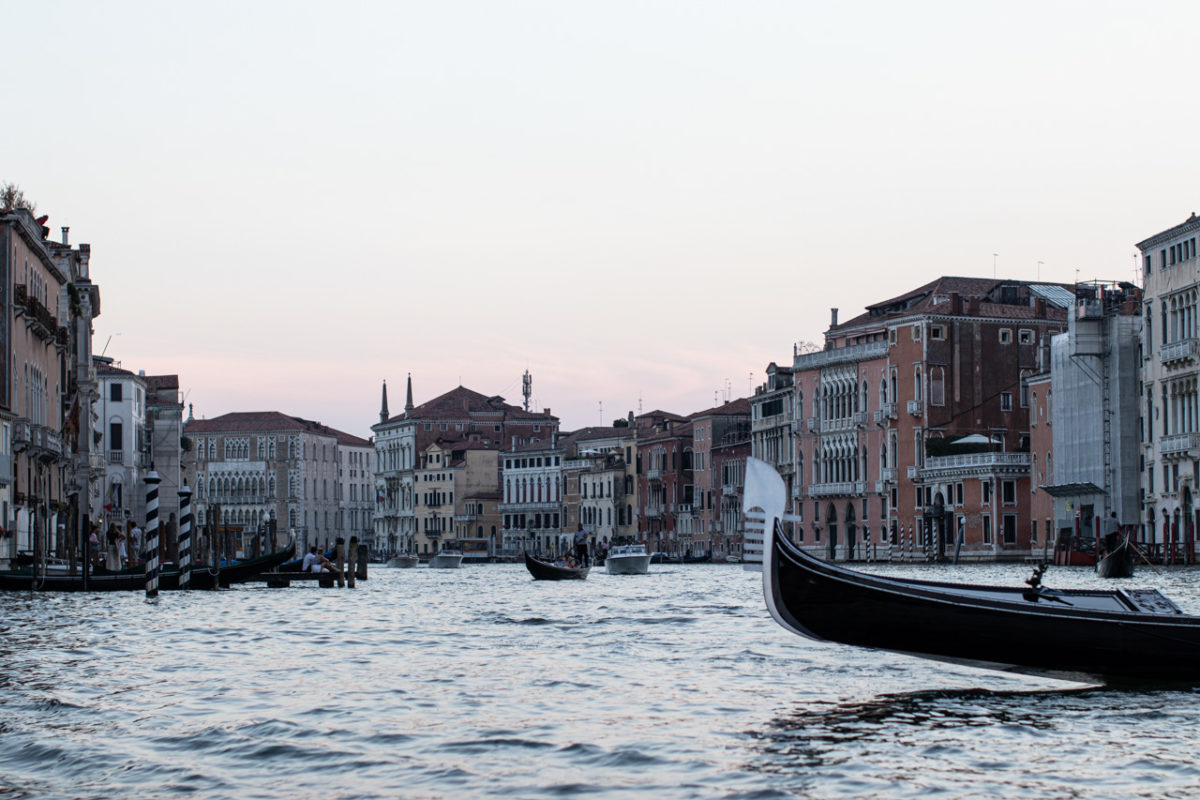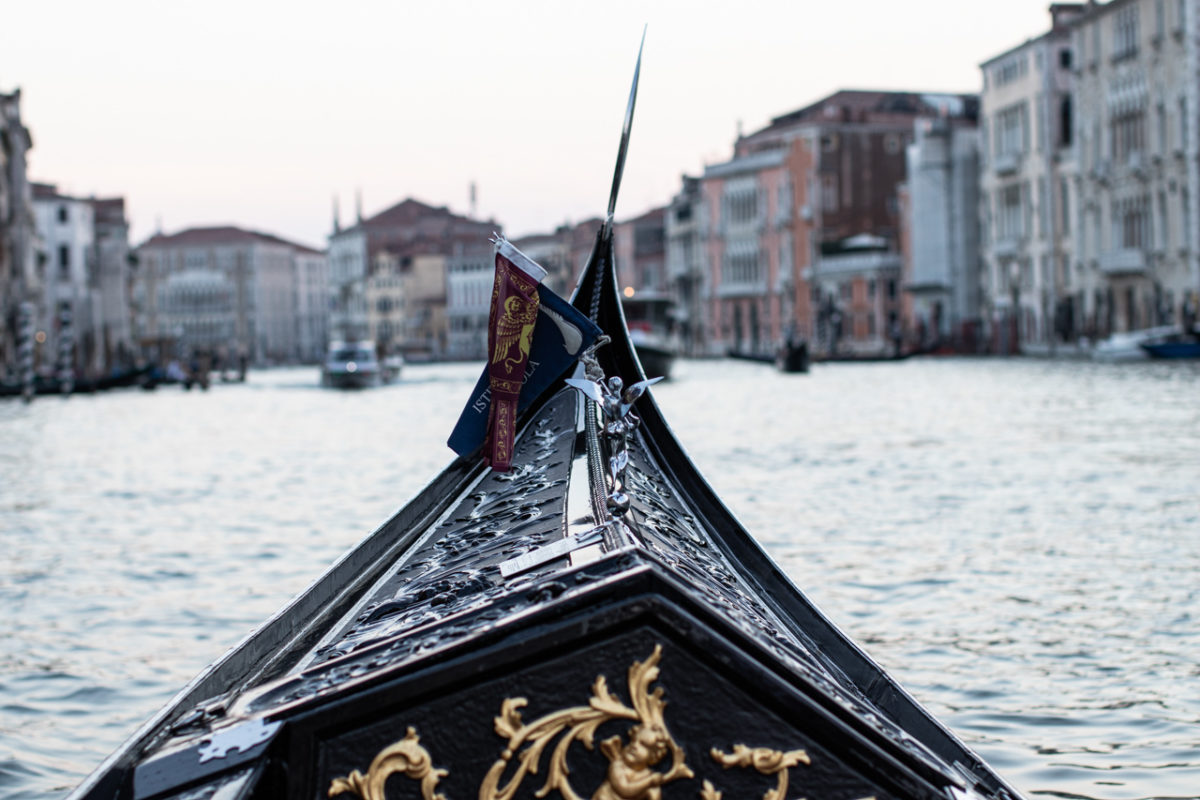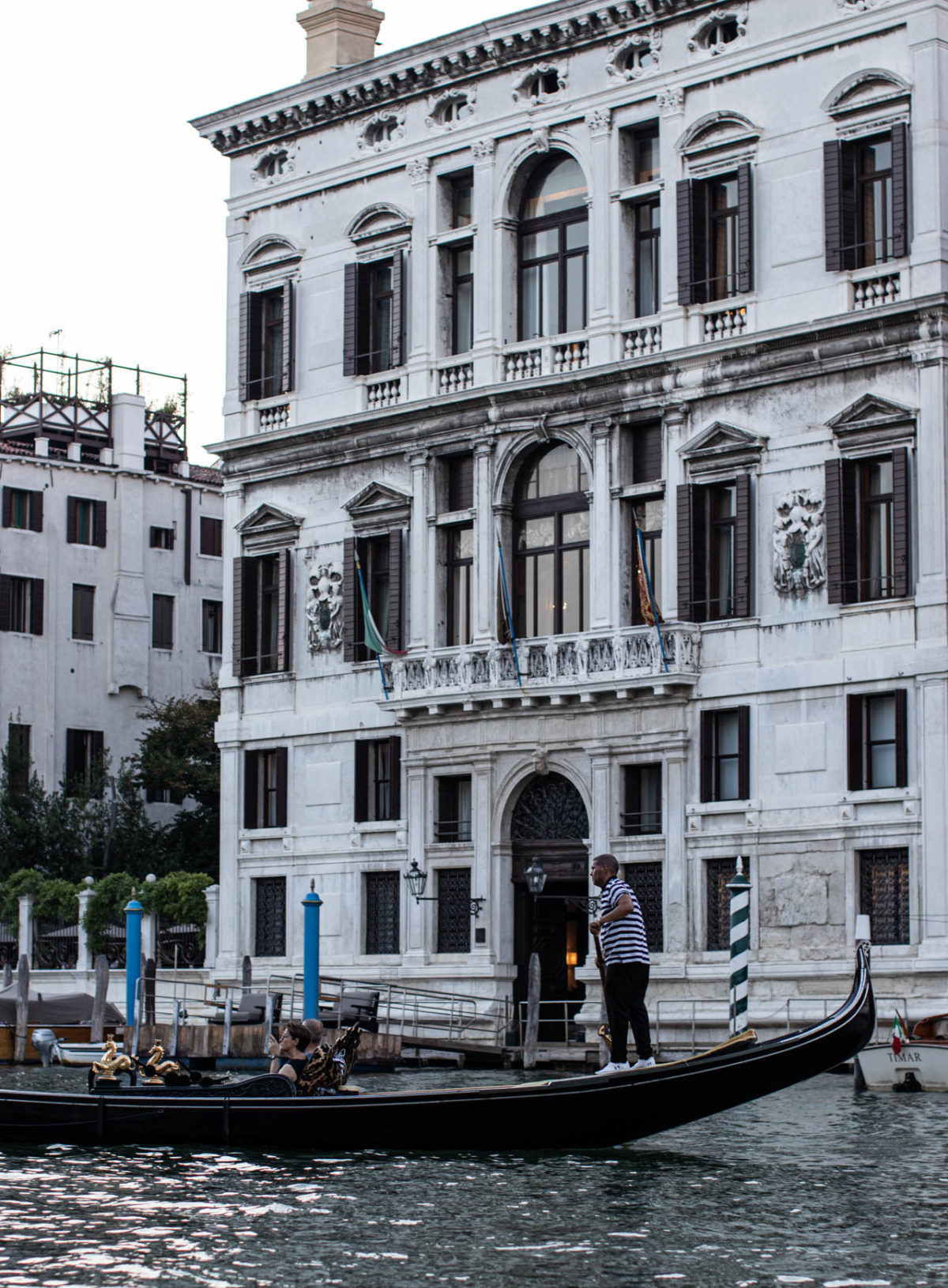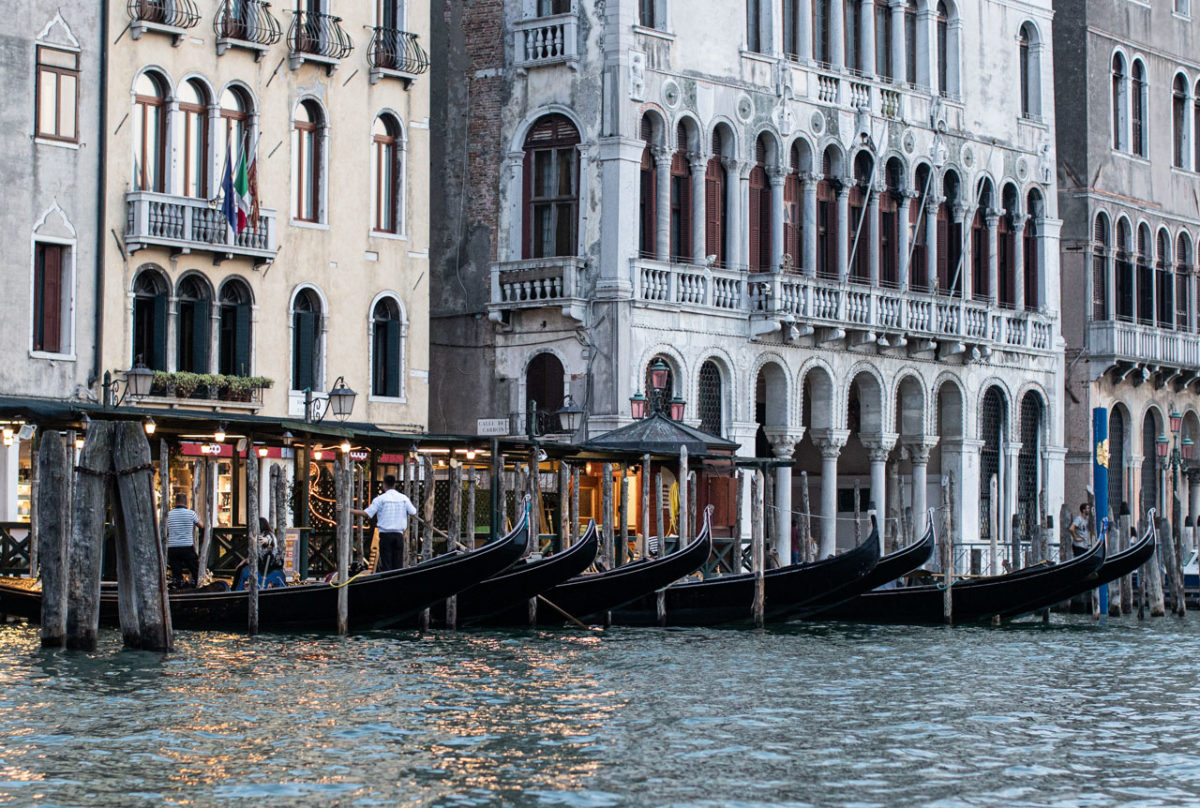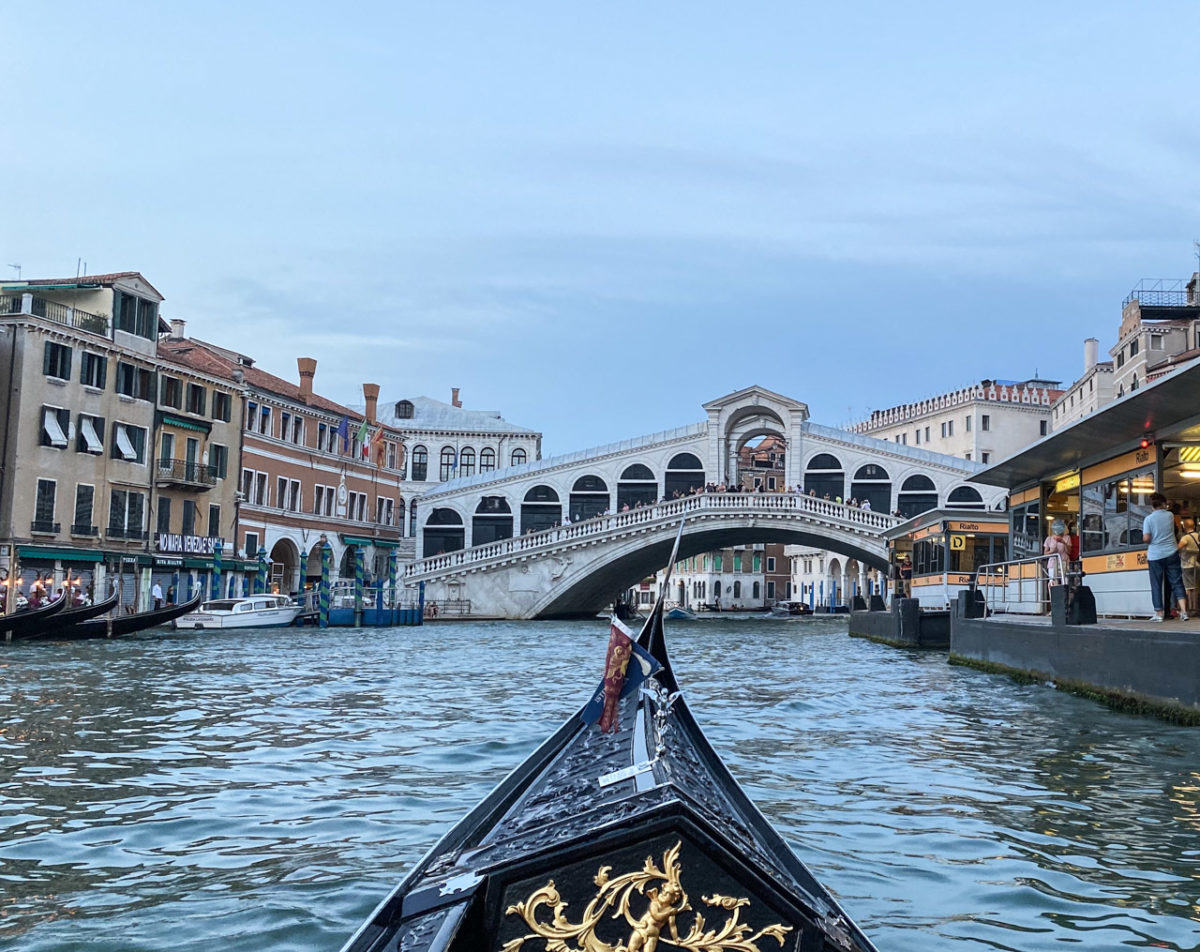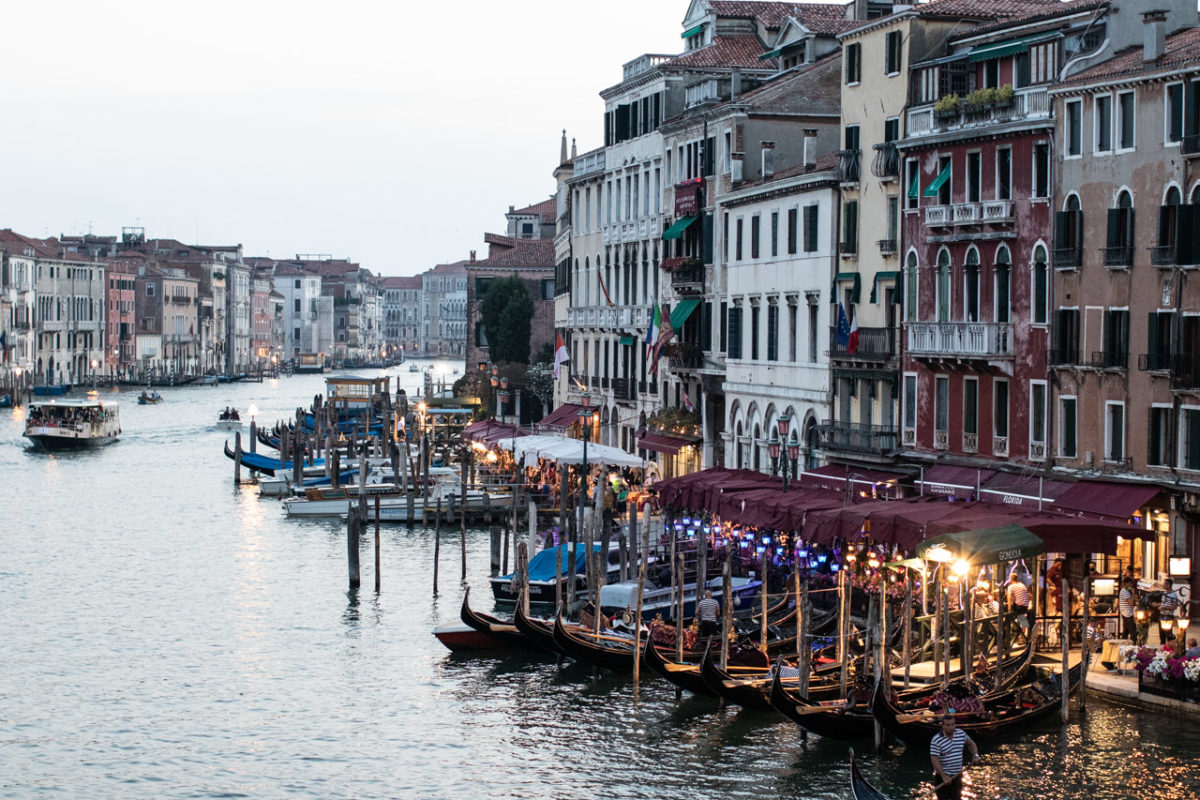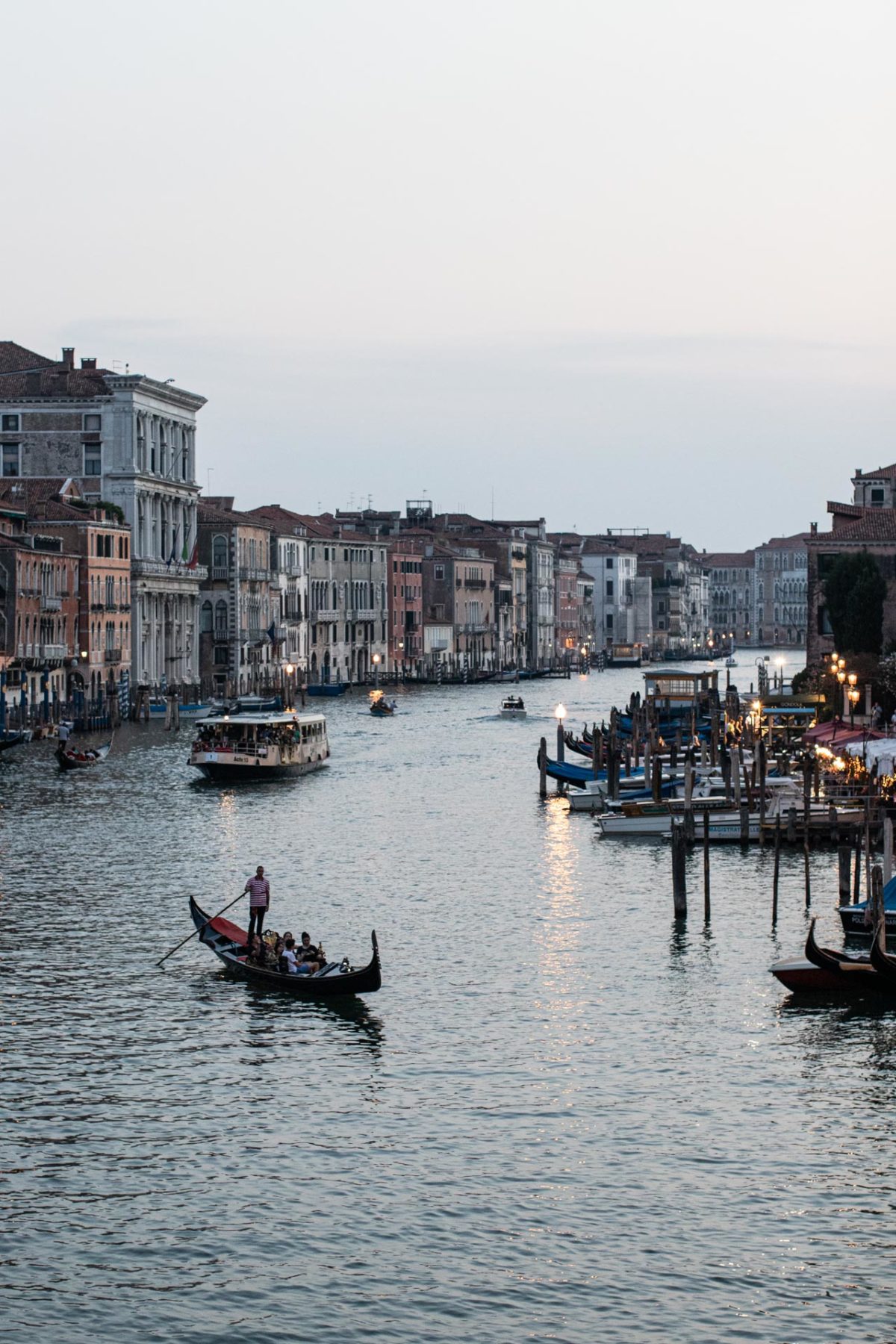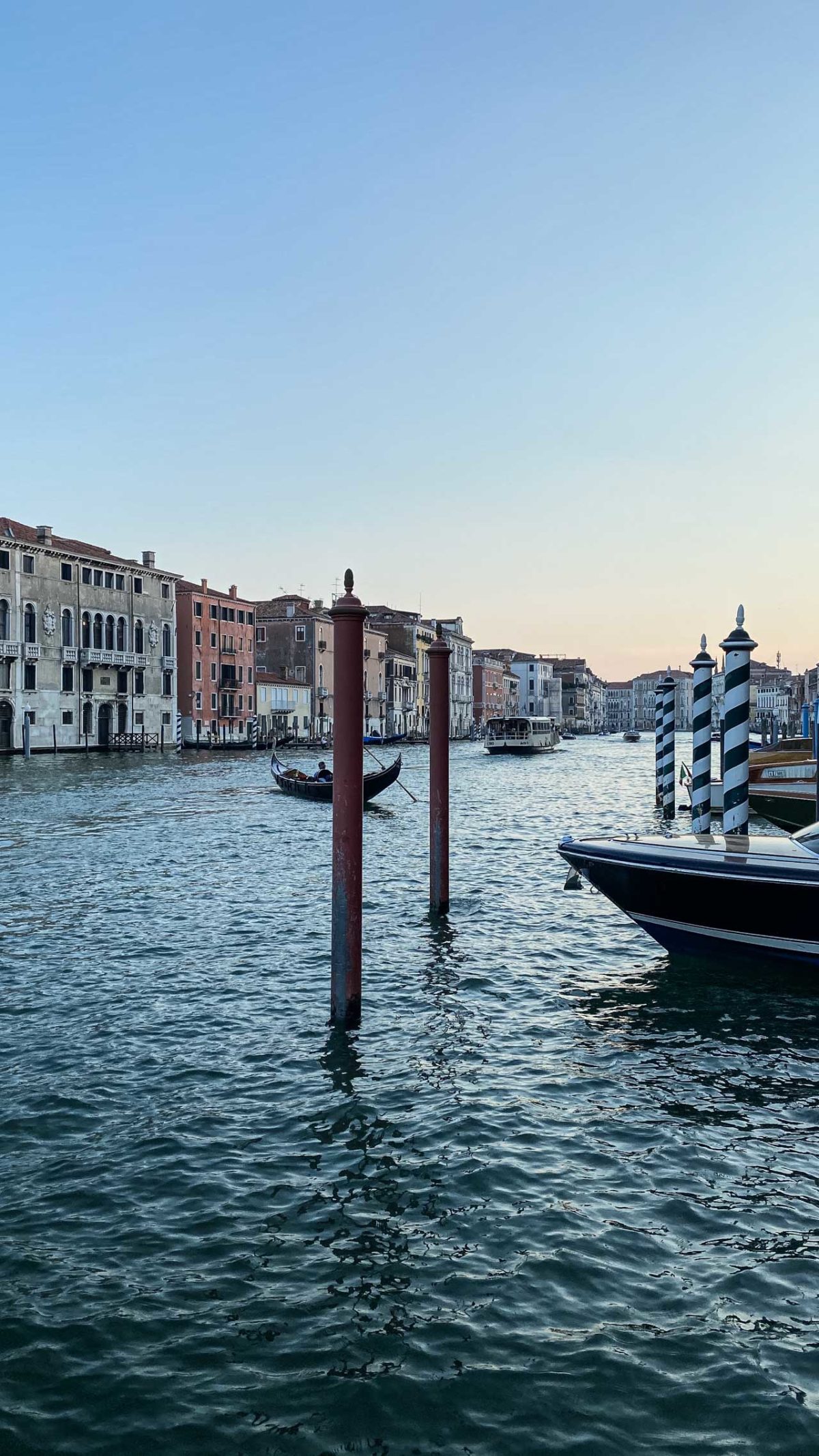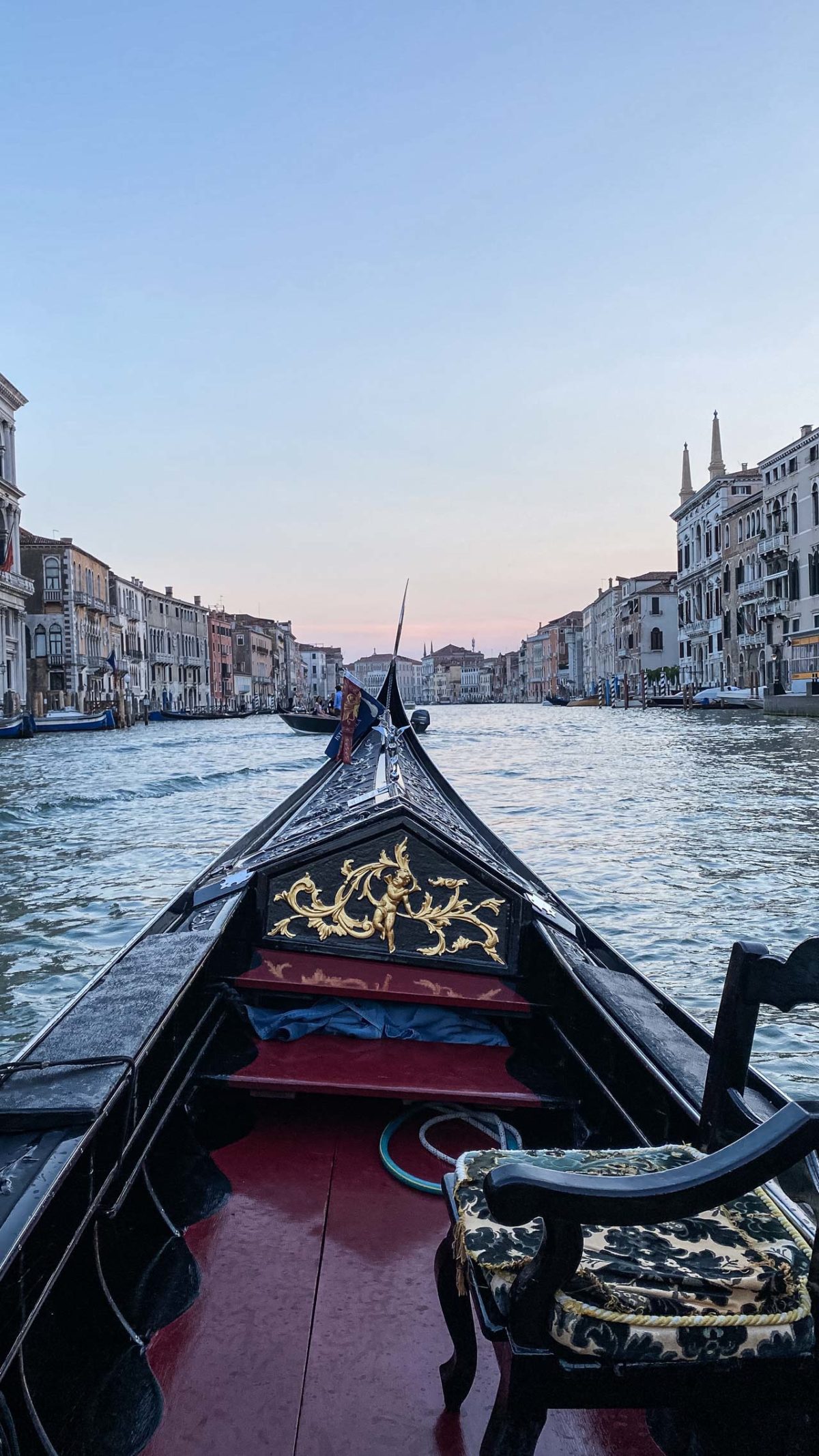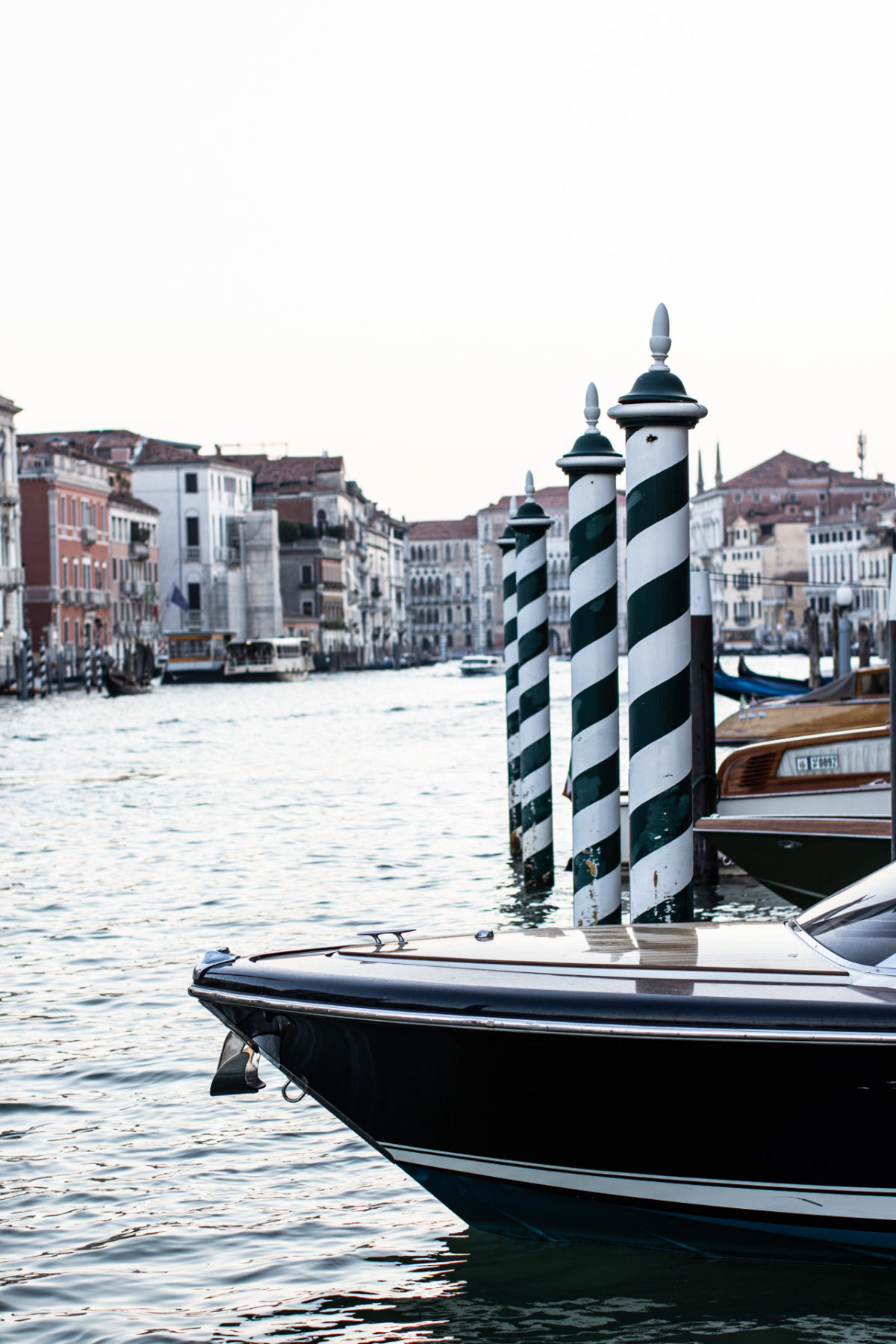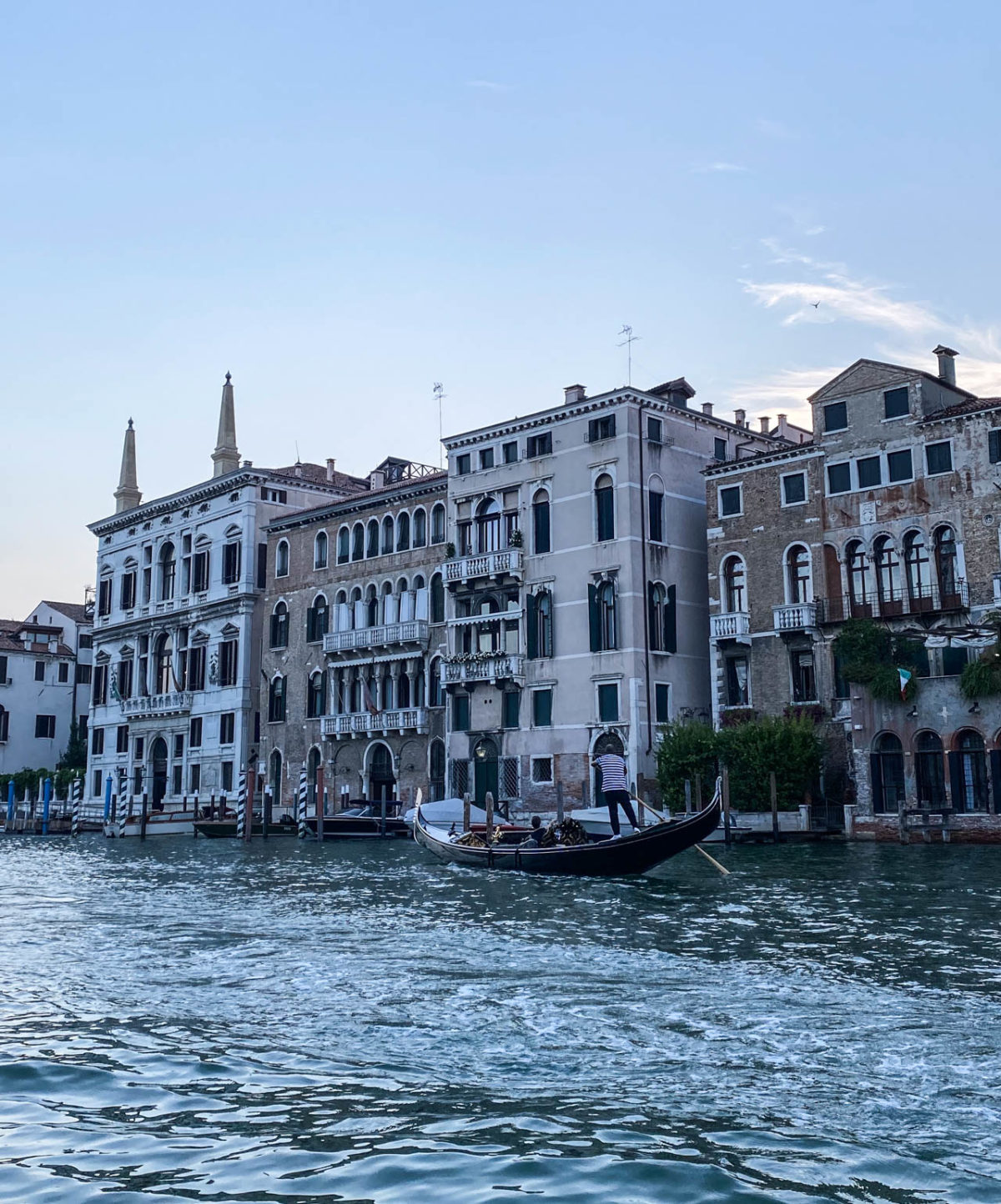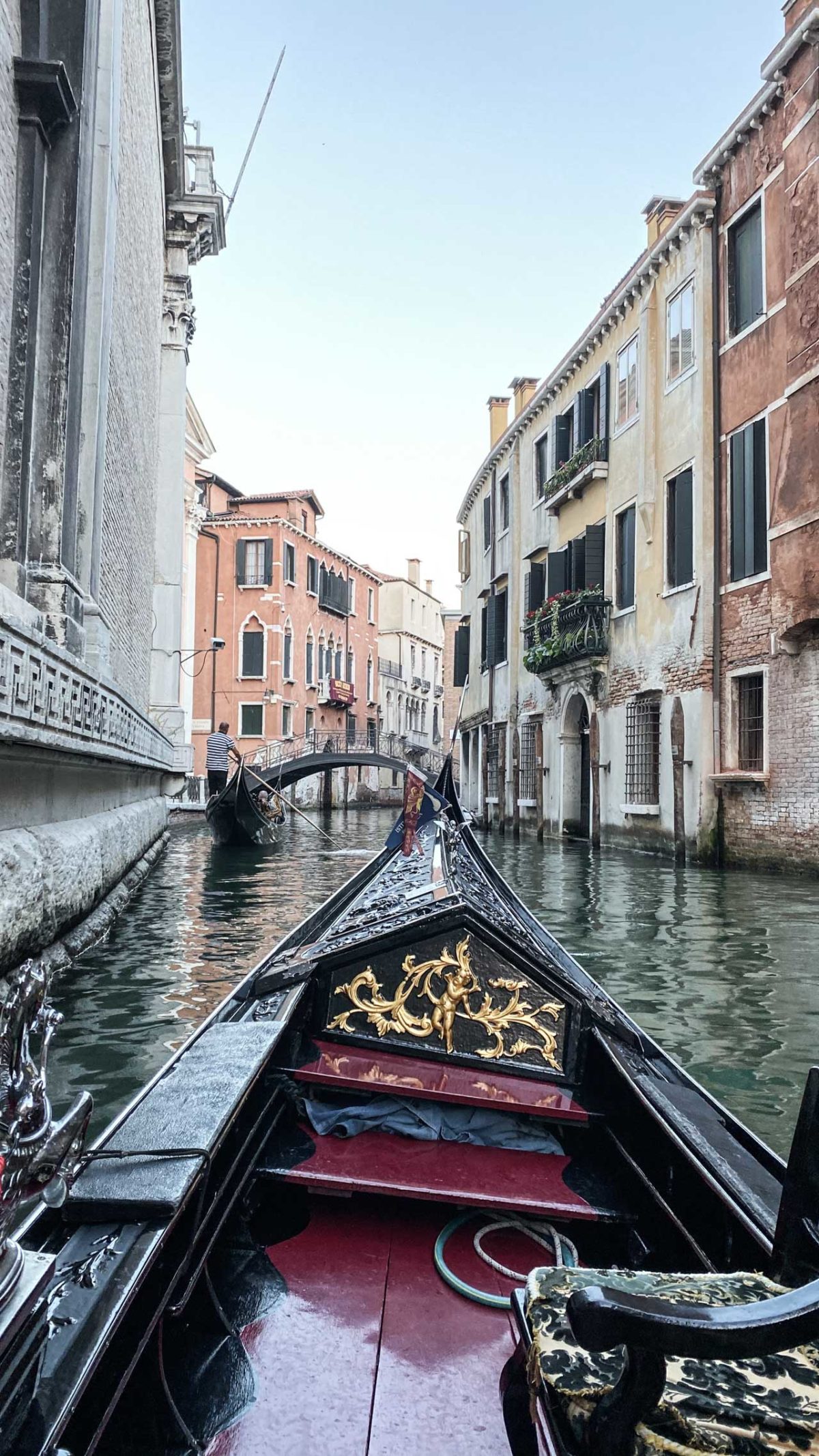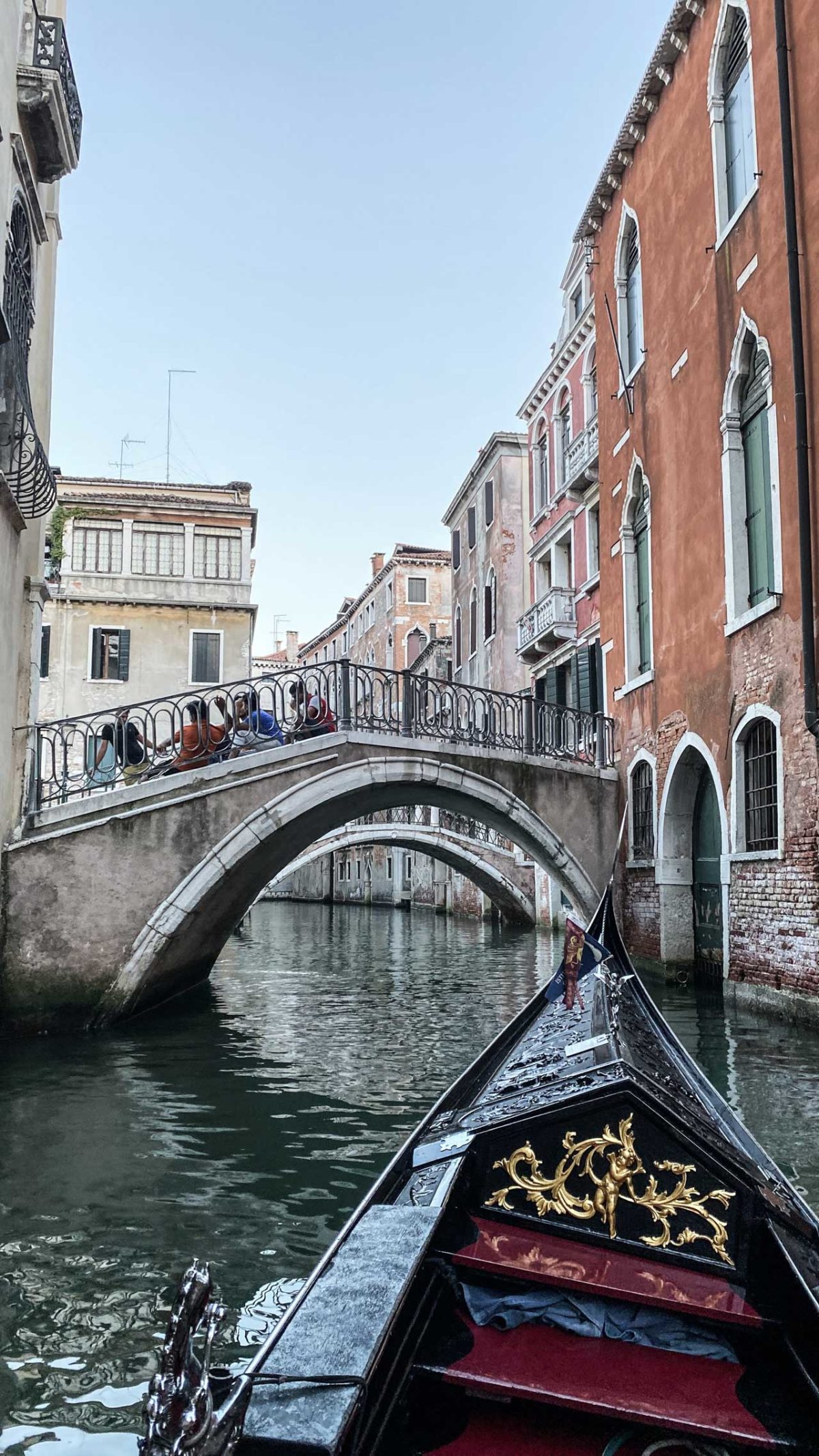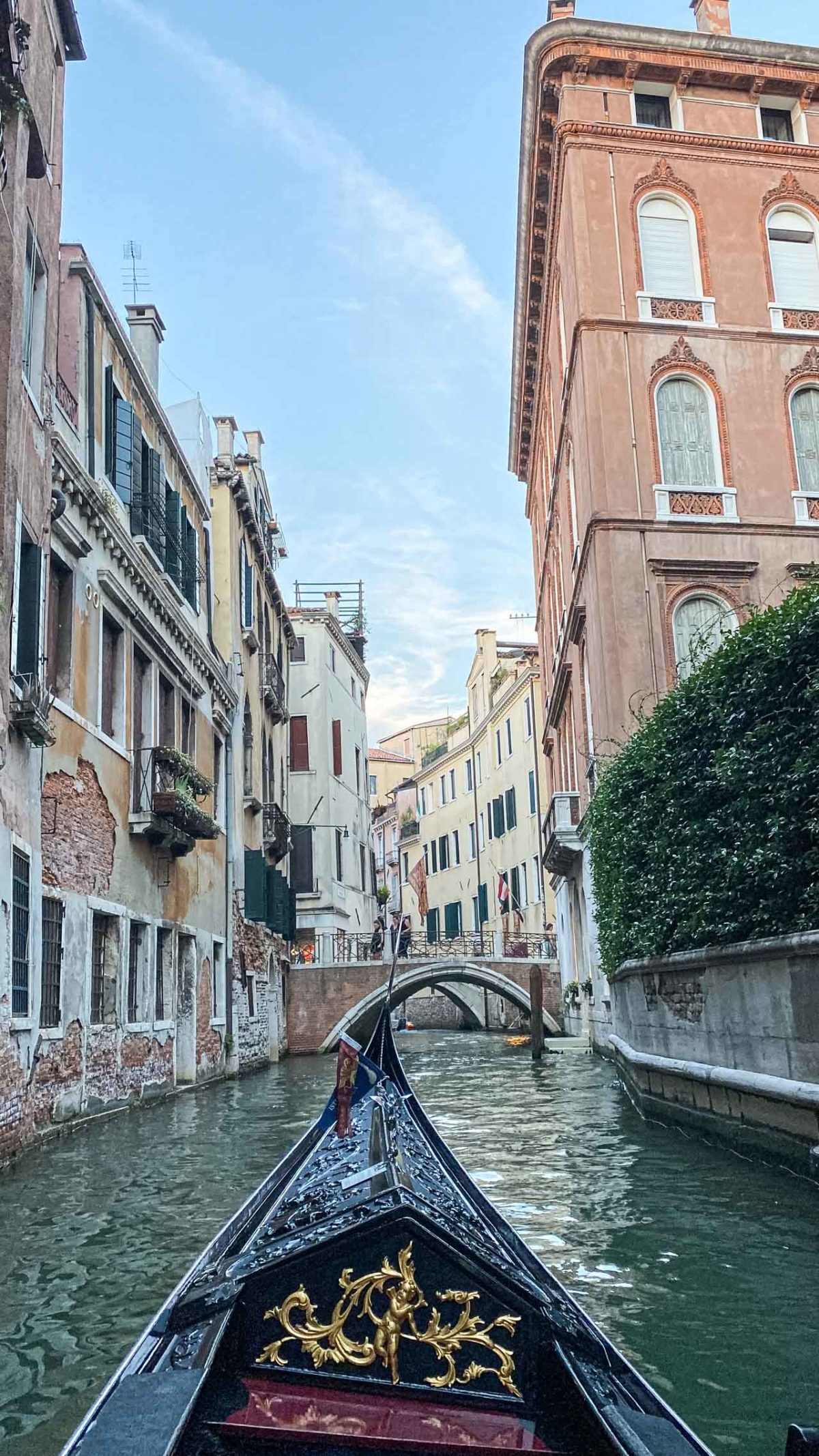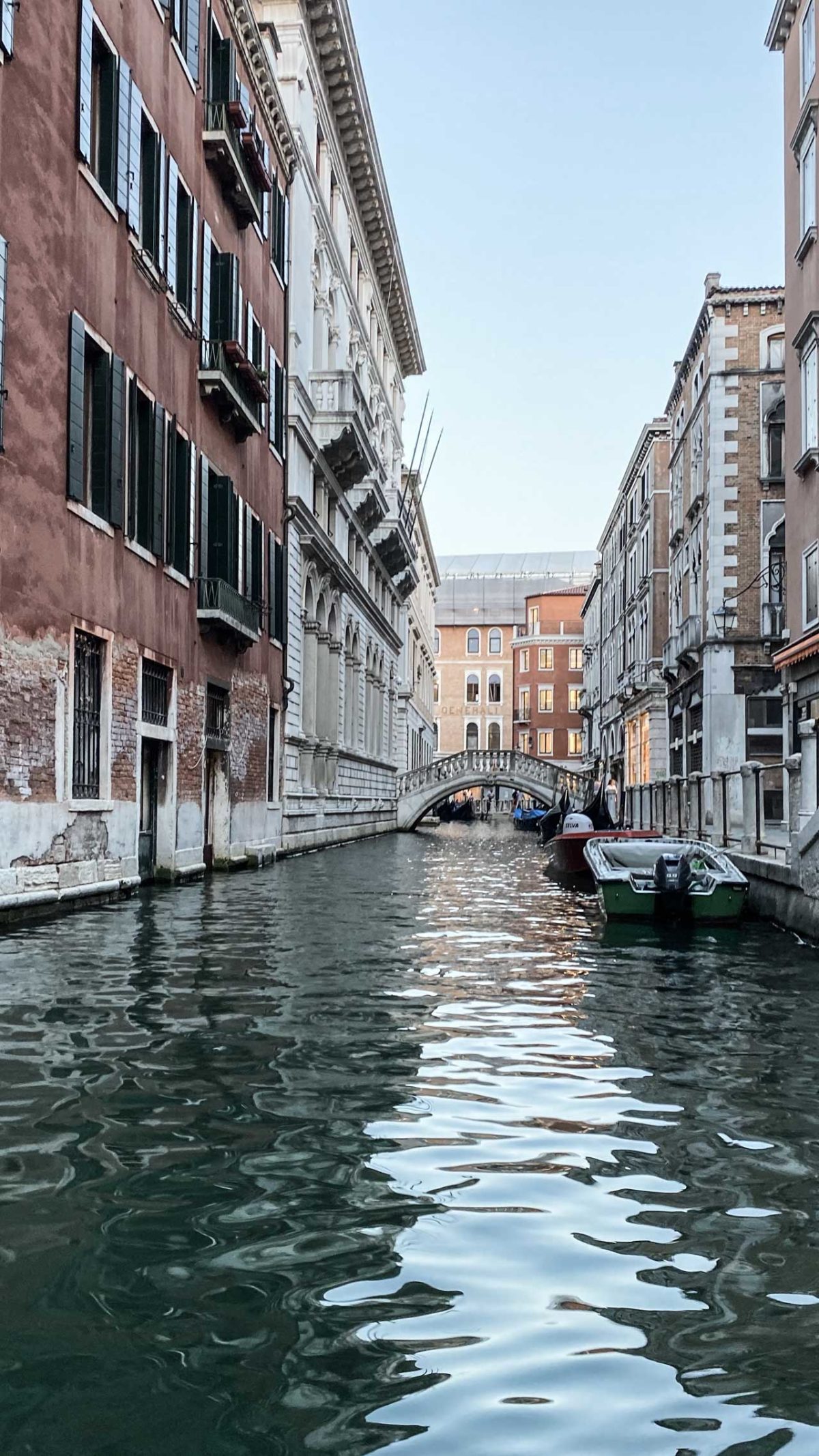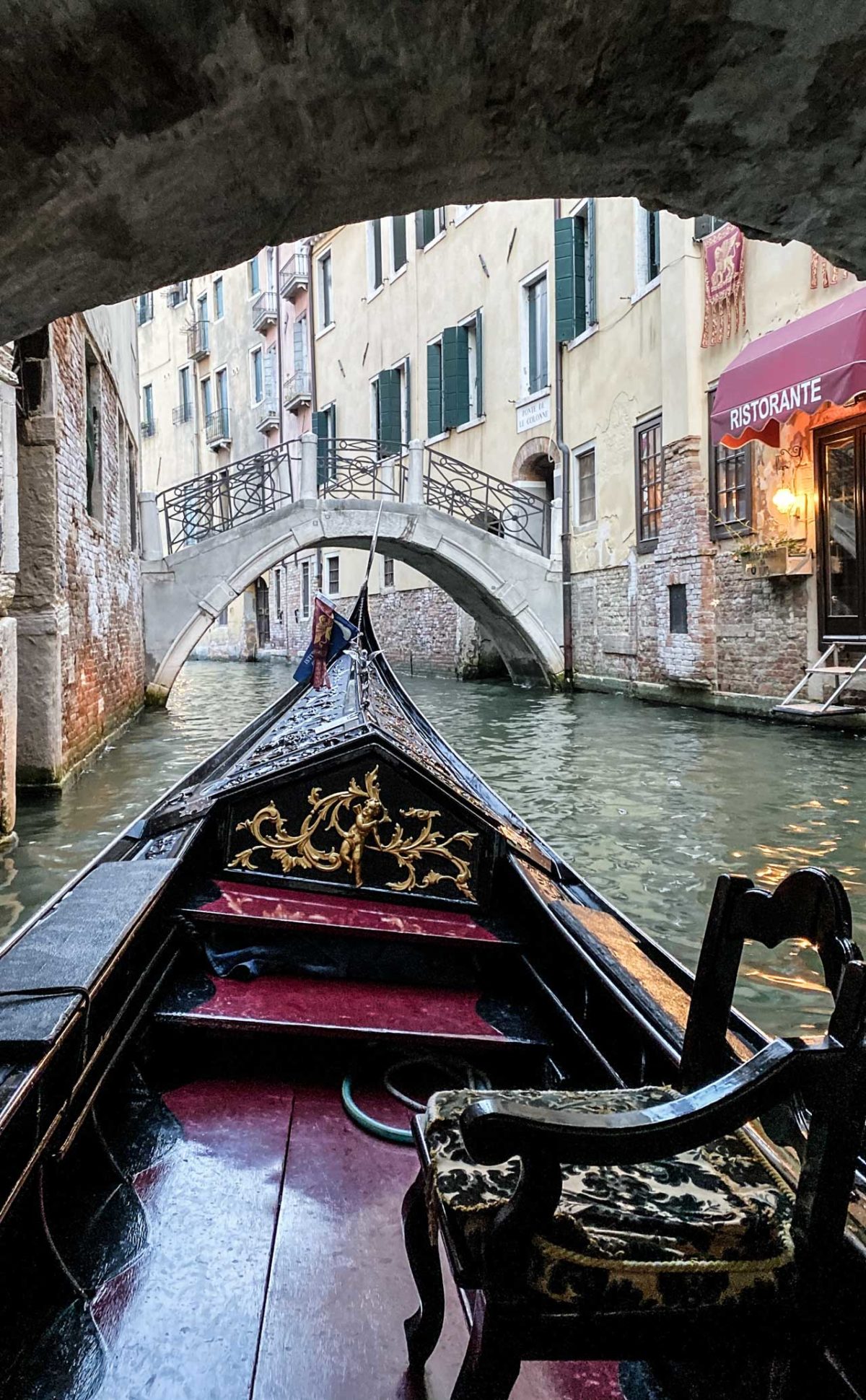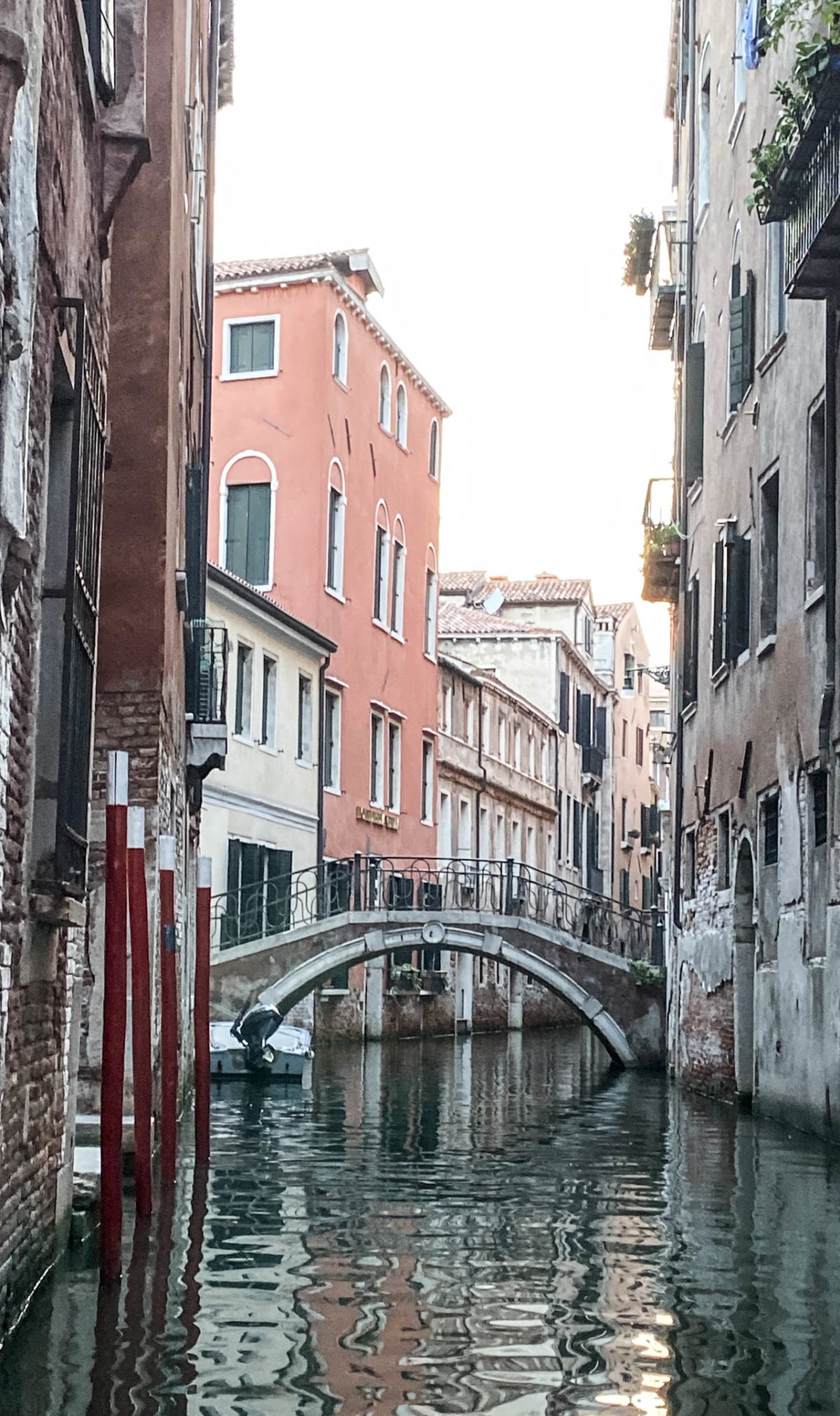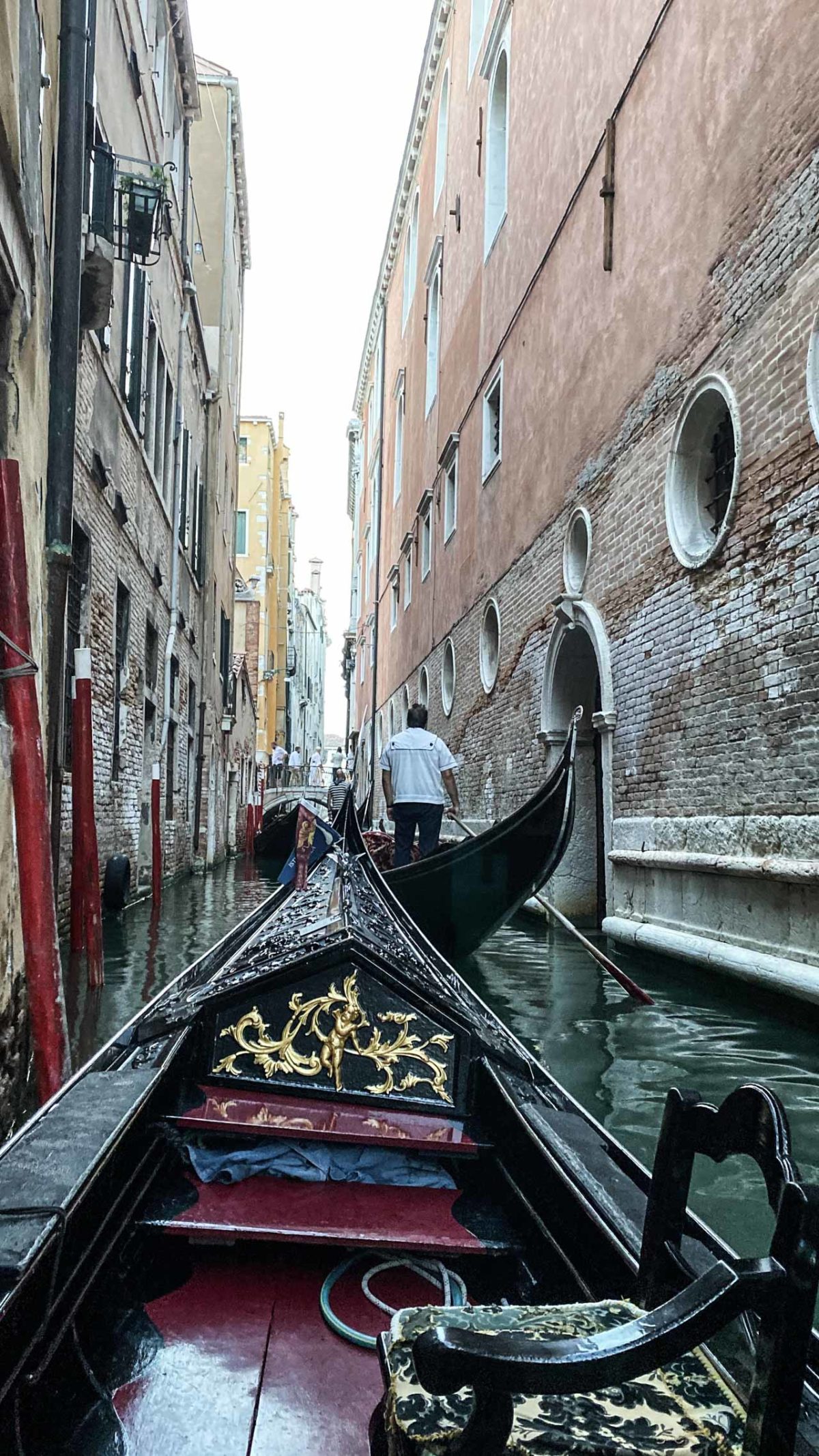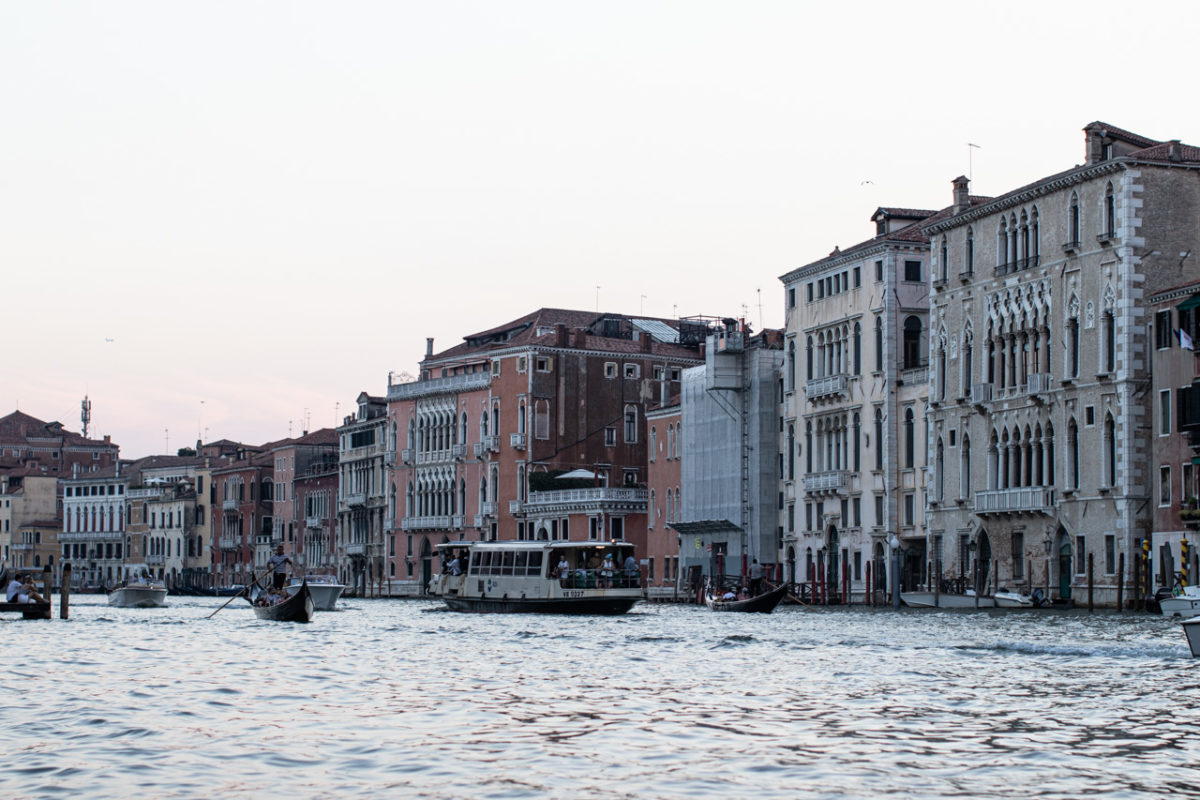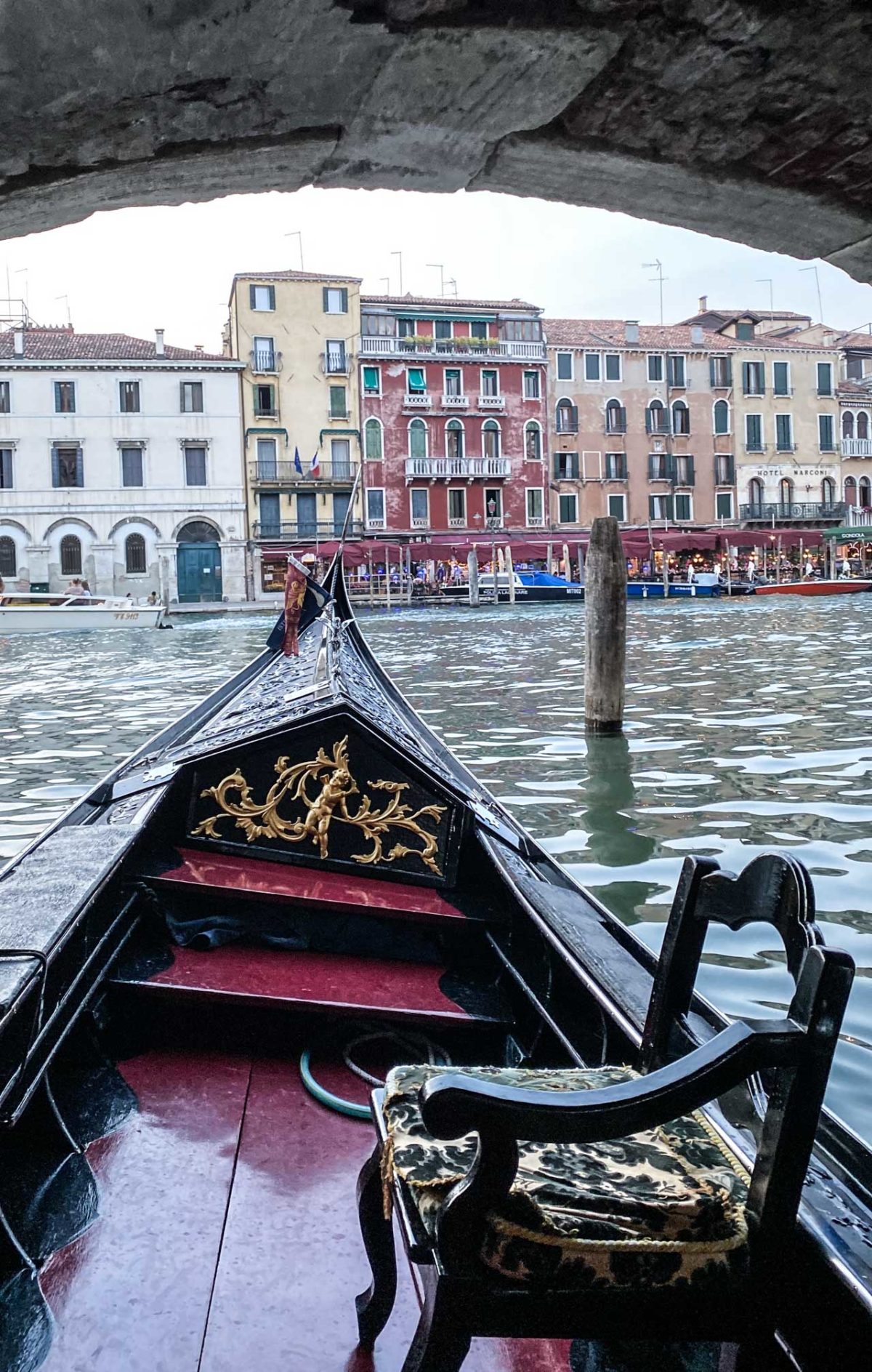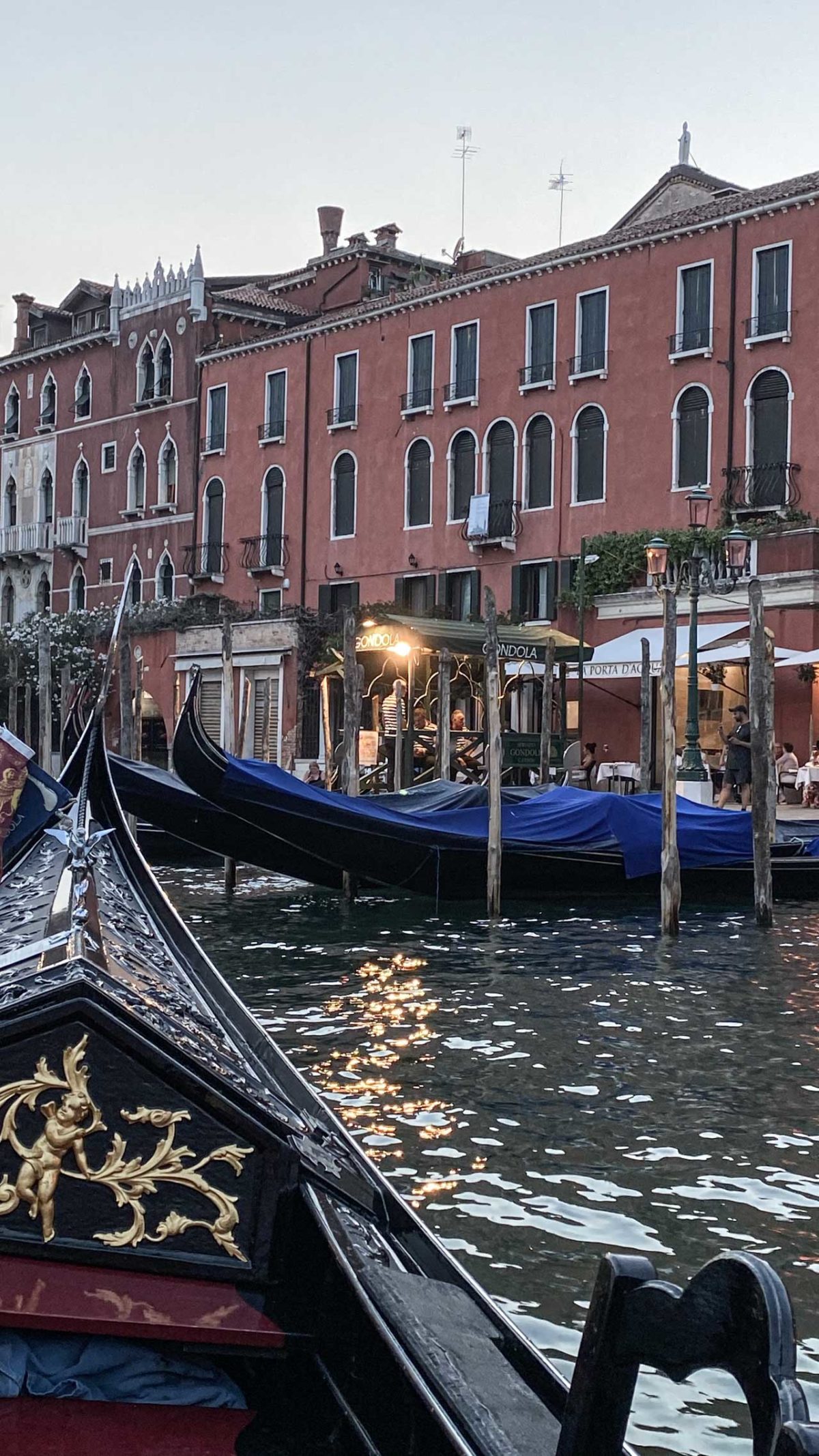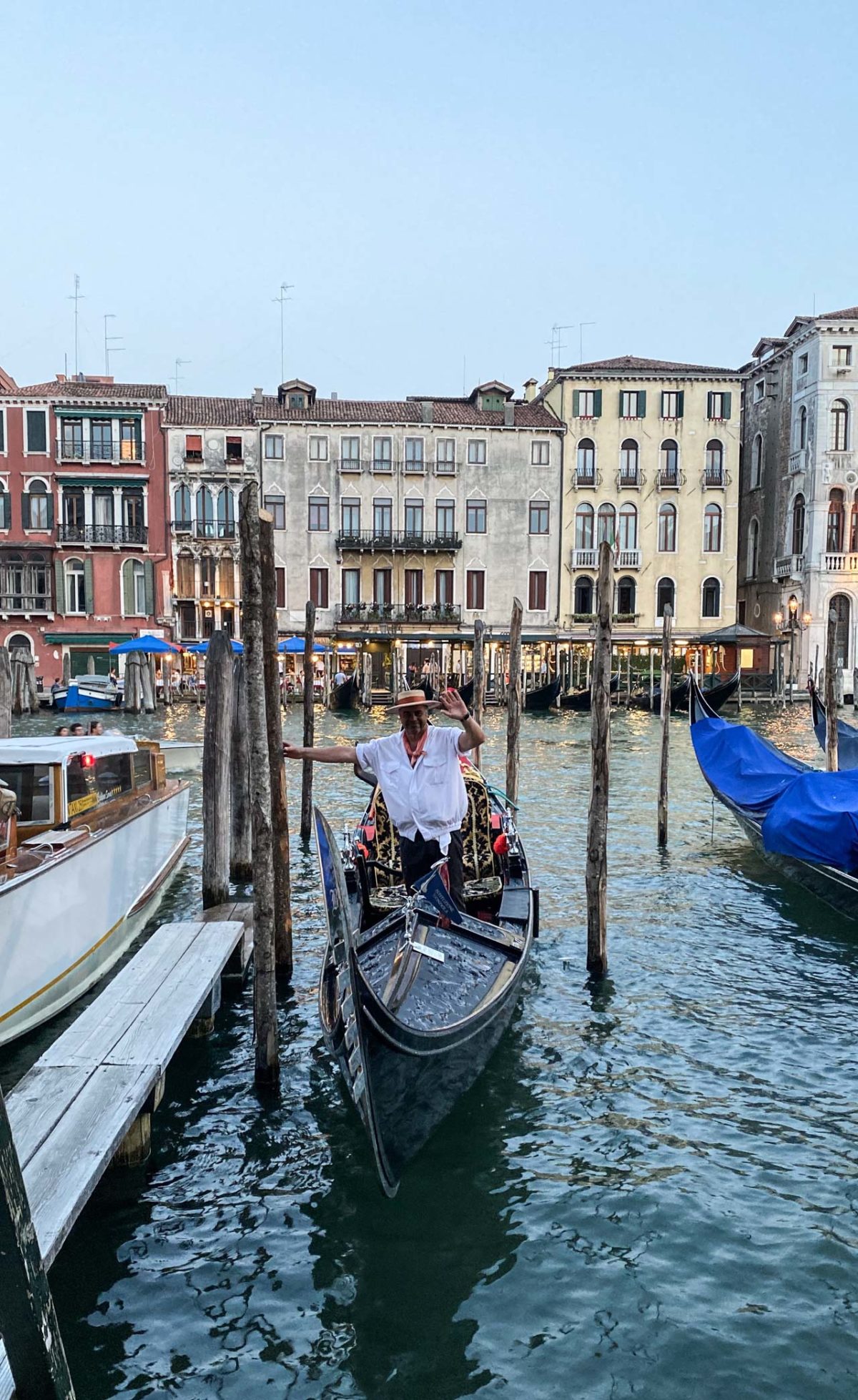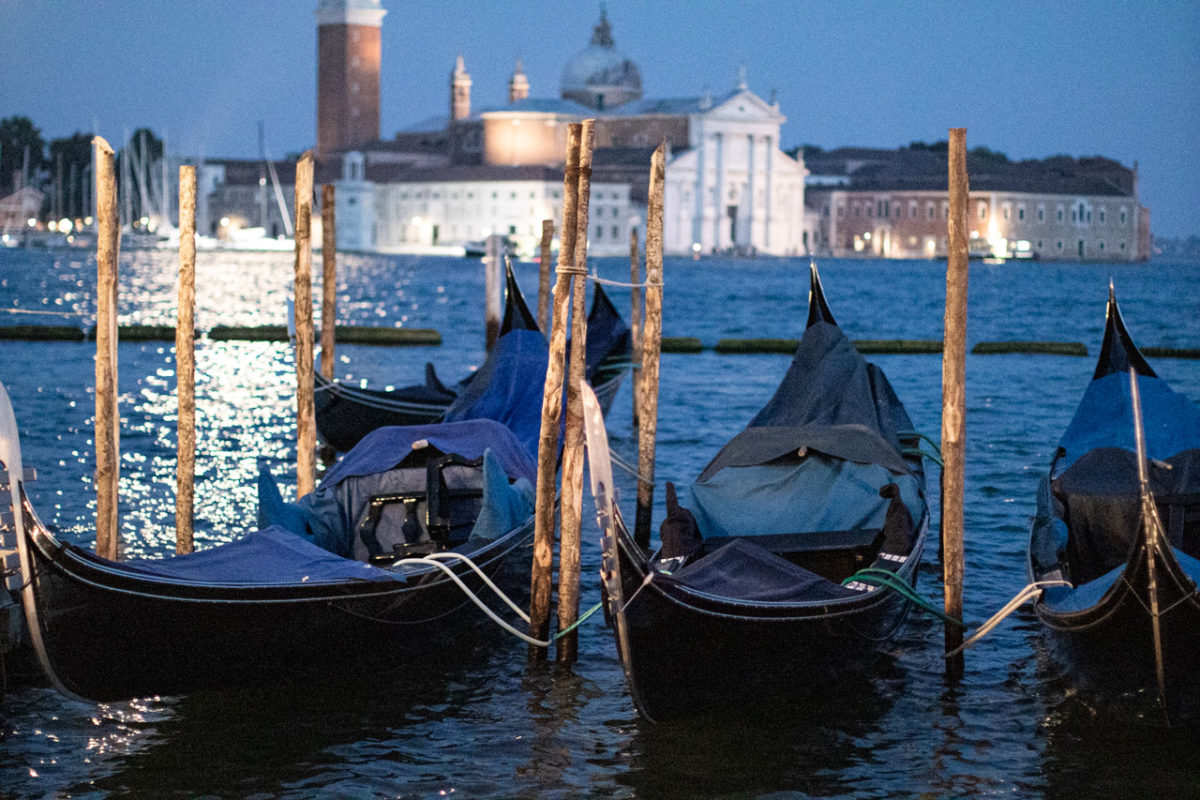 Bisous Tonja