(Werbung/Anzeige)
Ich muss ein euch Geständnis machen: Ich habe seit Wochen nur noch Jogginghosen und Sportbekleidung getragen, allerdings ohne dabei wirklich sportlich ausgesehen zu haben. Ich will nicht von Verwahrlosung sprechen, aber ich muss zugeben, Outfit-technisch hatte ich schon deutlich bessere Tage. So kann das nicht weitergehen ich habe ich nun beschlossen.
Natürlich schwebe ich von nun an, nicht in meinen schönsten Sommerkleidern durch die Wohnung, aber etwas mehr Zucht und Ordnung müssen hier dringend in die Sache kommen.
Ich zeige euch mal mein aktuelles Lieblingsoutfit für meinen Einkauf und den erlaubten Tausend-Meter Spaziergang. Die Gummihandschuhe und den Mundschatz lasse ich mal für das Foto weg.
Deutlich besser als der Jogger mit den Fellboots ist mein bequemer Jumpsuit mit meinen neuen Sneakers von "Schuhmoden Heimann". Die sind so unverschämt bequem einfach herrlich. Ich kann es kaum erwarten mit ihnen Nizza so richtig zu erobern.
Ich habe mit meinen unterschiedlich großen Füßen leider immer wieder Probleme bequeme Schuhe zu finden, darüber habe ich hier schon öfter gejammert. Wenn der Schuh an dem einen Fuß passt, drückt der andere Schuh im allgemeinen oder er schlackert eben. Das Ergebnis sind die schönsten Blasen und Fußschmerzen. Seit ich Ute von "Schuhmoden Heimann" in meiner alten Heimat "Neheim" wiedergetroffen habe ist das nun vorbei. Sie hat so viel Erfahrung mit Füßen wie meinen und kennt die besten Hersteller für Schuhe die passen und trotzdem cool sind. Ich bin so glücklich darüber. Und Gott sei Dank kann man bei "Schuhmoden Heimann" auch Online bestellen, was heißt, dass ich ein lokales kleines Unternehmen unterstützen kann, wann immer ich will. Ich bin wirklich dankbar dafür, auch wenn ich gerade nicht so viel laufen darf, aber blutige Blasen habe ich früher schon in dreihundert Metern geschafft. (Über das "Passformexperte-Schuhgeschäft" "Schuhmoden Heimann" aus meiner alten Heimat habe ich übrigens hier schon mal berichtet.)
---
(advertising)
I have a confession to make: I've been wearing only sweatpants and sportswear for weeks, but without really looking athletic. I don't want to talk about neglect, but I have to admit, outfit-wise I've had much better days. It can't go on like this I have decided now.
Of course, from now on I will not float through the apartment in my most beautiful summer dresses, but a little more breeding and order is urgently needed here.
Let me show you my current favourite outfit for my shopping and the permitted thousand metre walk. The rubber gloves and the mouth treasure I leave out for the photo.
Much better than the jogger with the fur boots is my comfortable jumpsuit with my new sneakers from "Schuhmoden Heimann". They are absolutely comfortable and simply great. I can hardly wait to conquer Nice with them.
Unfortunately I have problems with my different sized feet to find comfortable shoes, I have complained about that here several times. If the shoe fits on one foot, the other shoe generally press or it just flaps. The result is the most beautiful blisters and foot pain. Since I met Ute from "Schuhmoden Heimann" in my old home town "Neheim" this is over now. She has so much experience with feet like mine and knows the best manufacturers for shoes that fit and are still cool. I am so happy about it. And thank god you can order online at "Schuhmoden Heimann", which means that I can support a local small business whenever I want. I'm really grateful for that, even if I'm not allowed to run that much right now, but I've already managed bloody blisters in three hundred meters before. (By the way, I have already reported here about the "fit expert shoe shop" "Schuhmoden Heimann" from my old home country).
translated with DeepL (free version)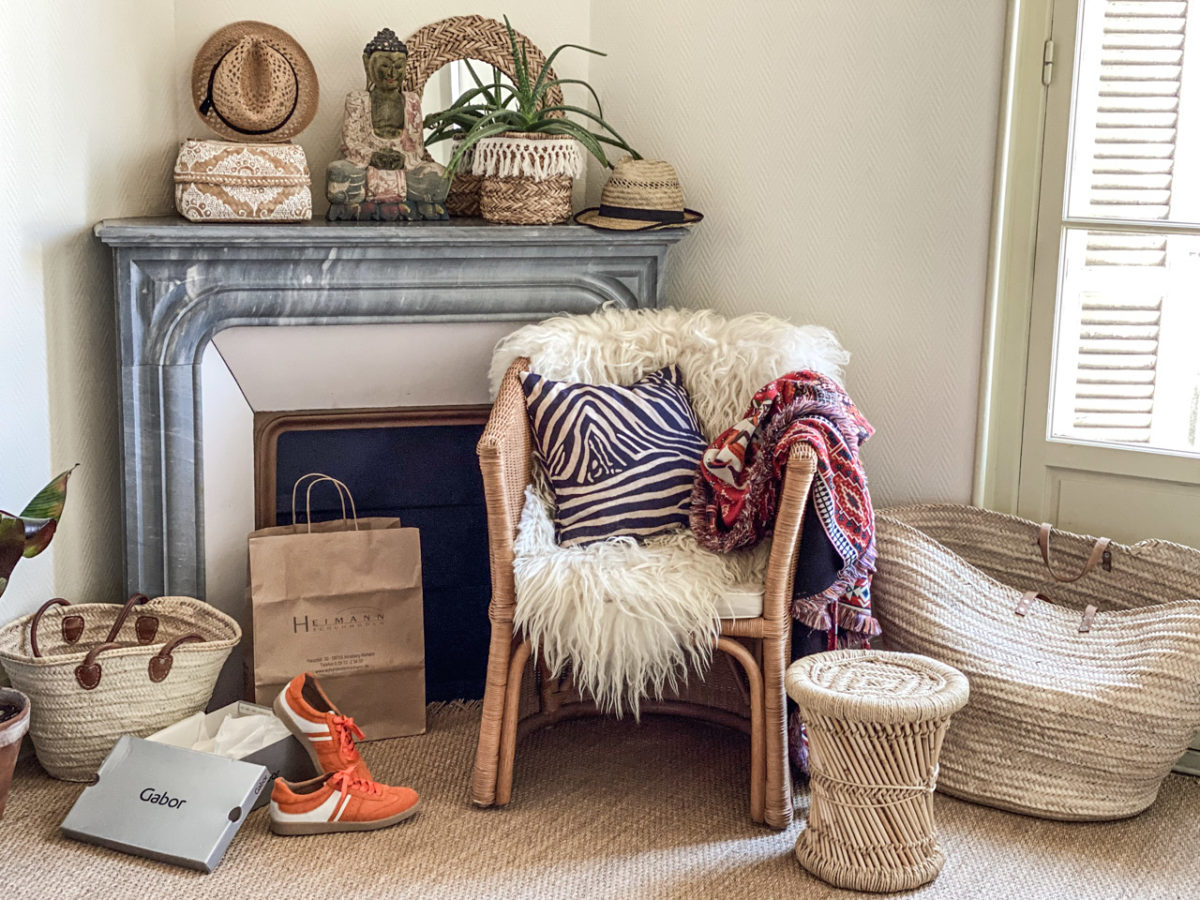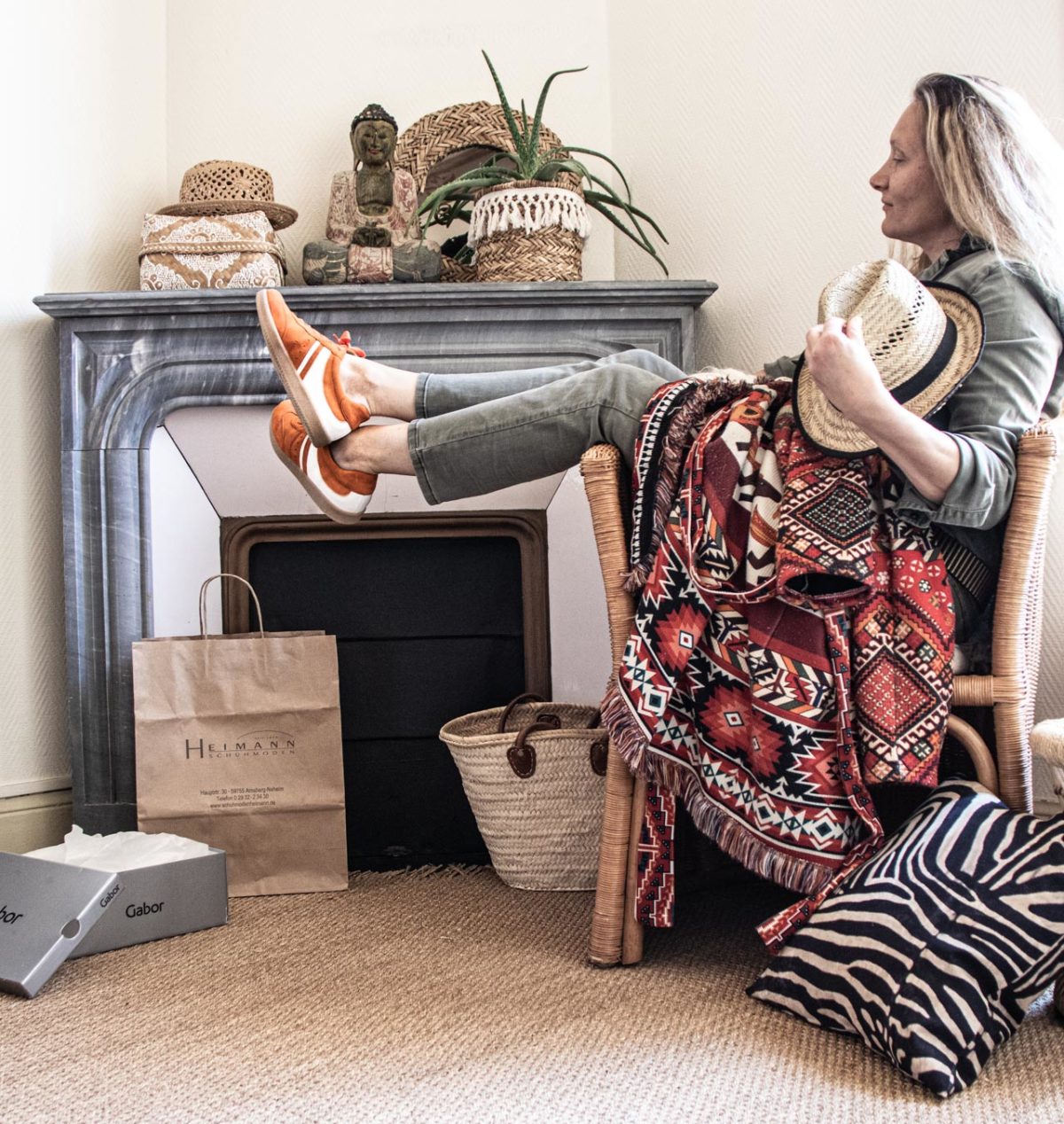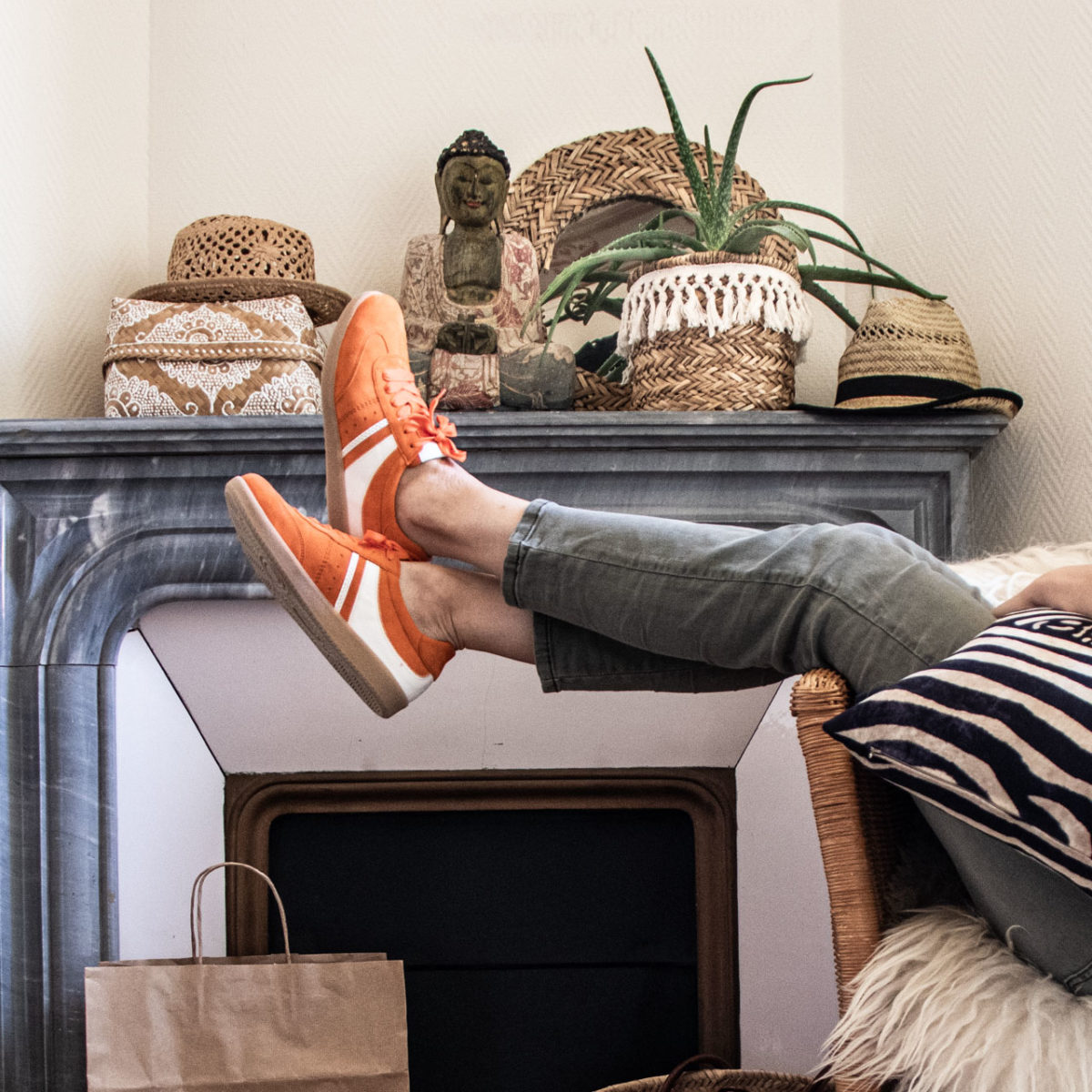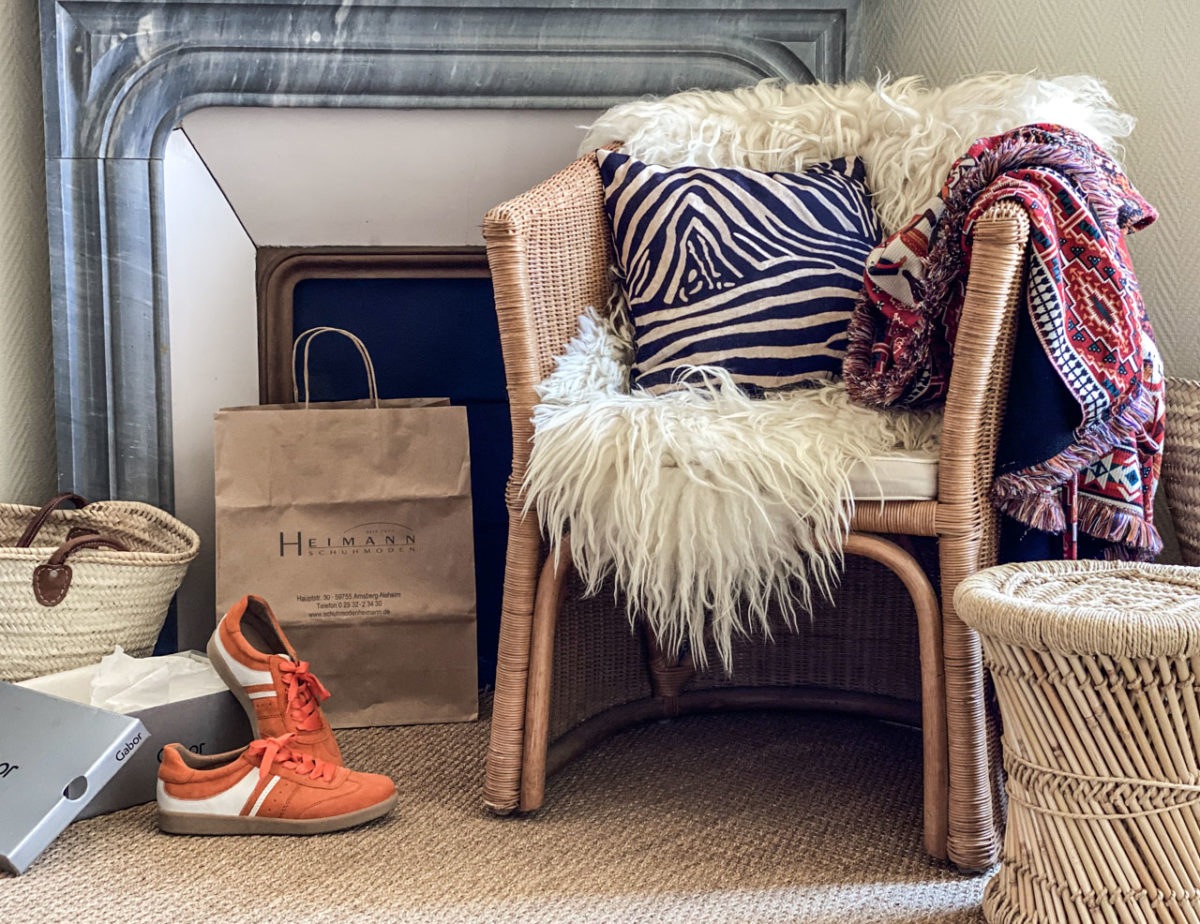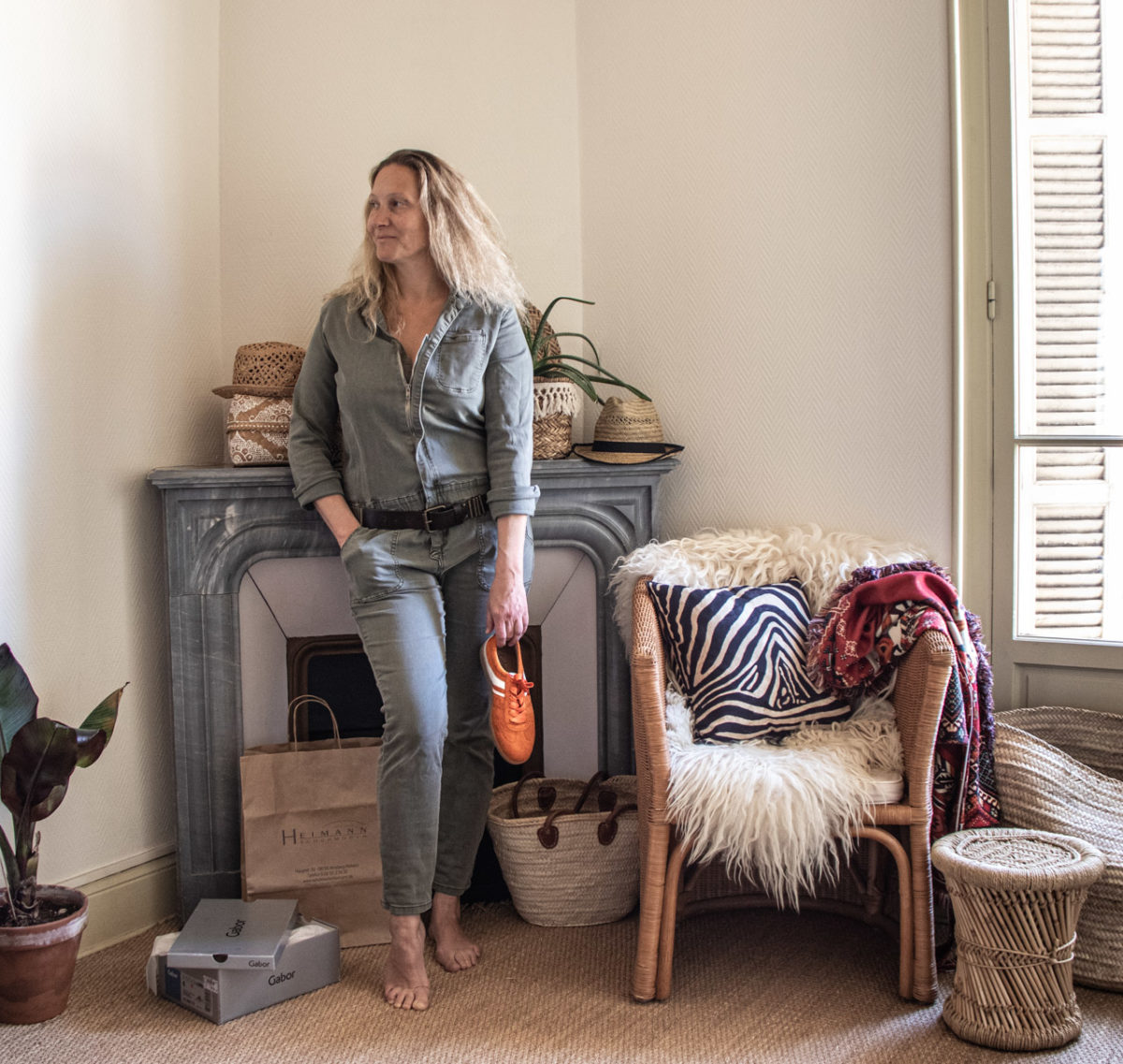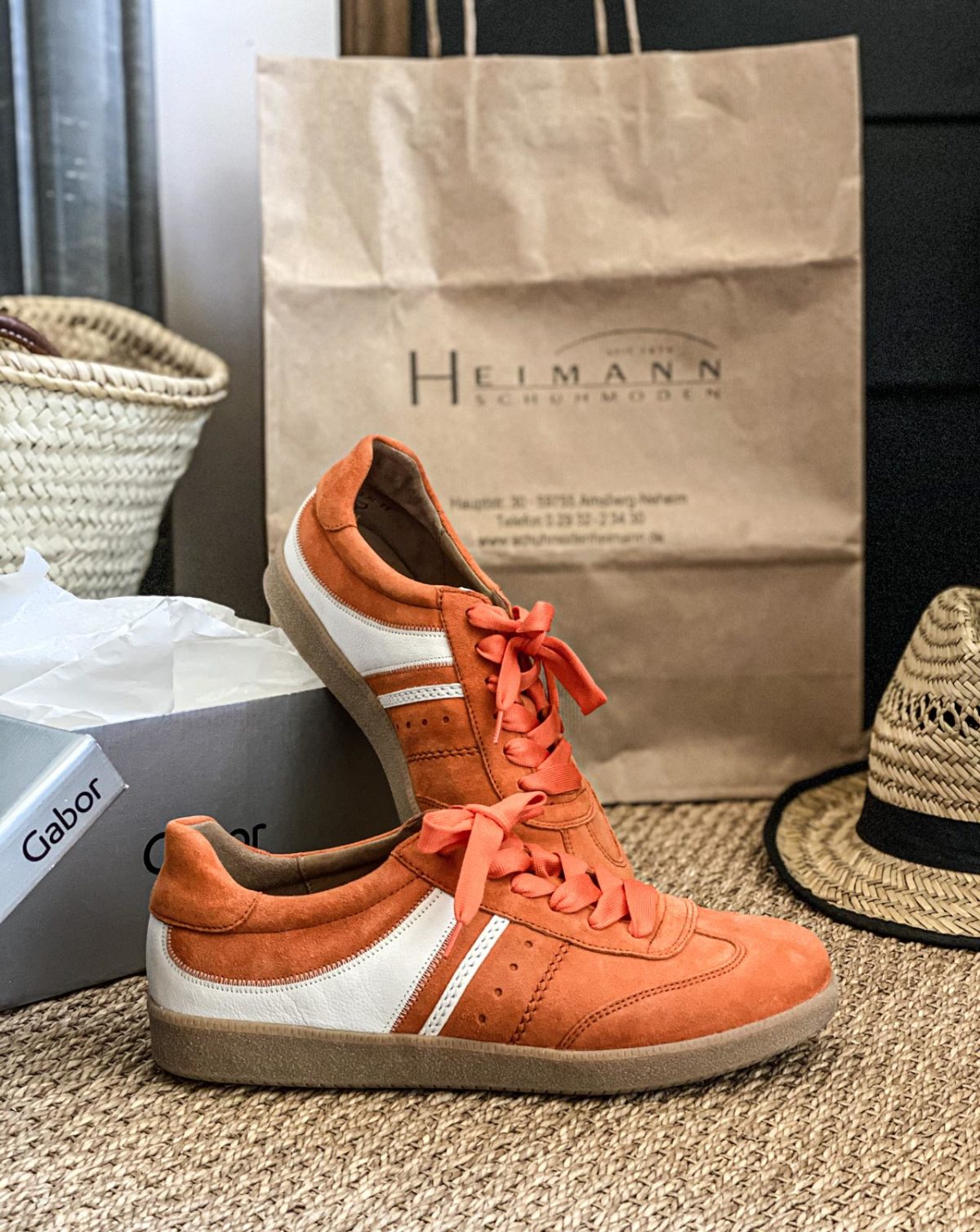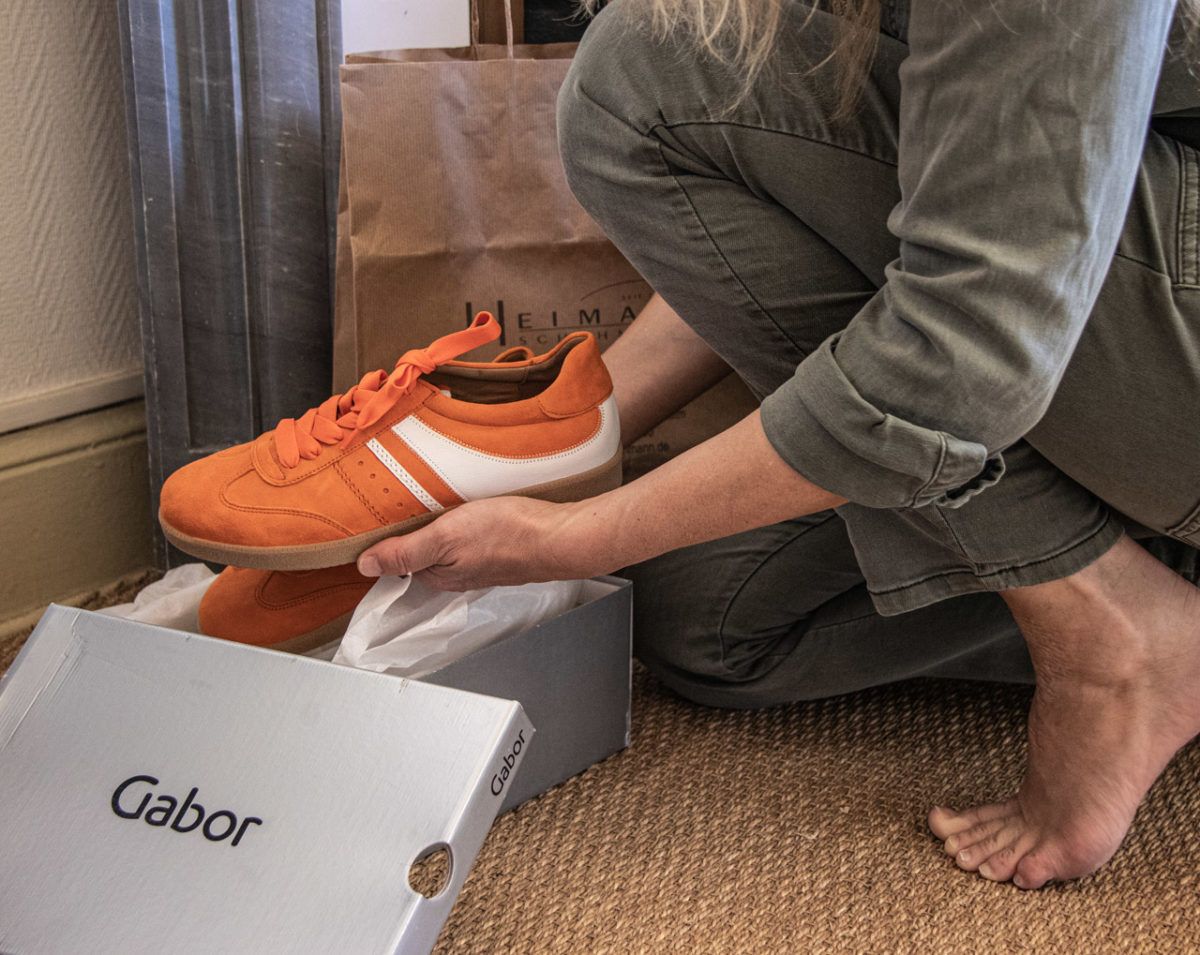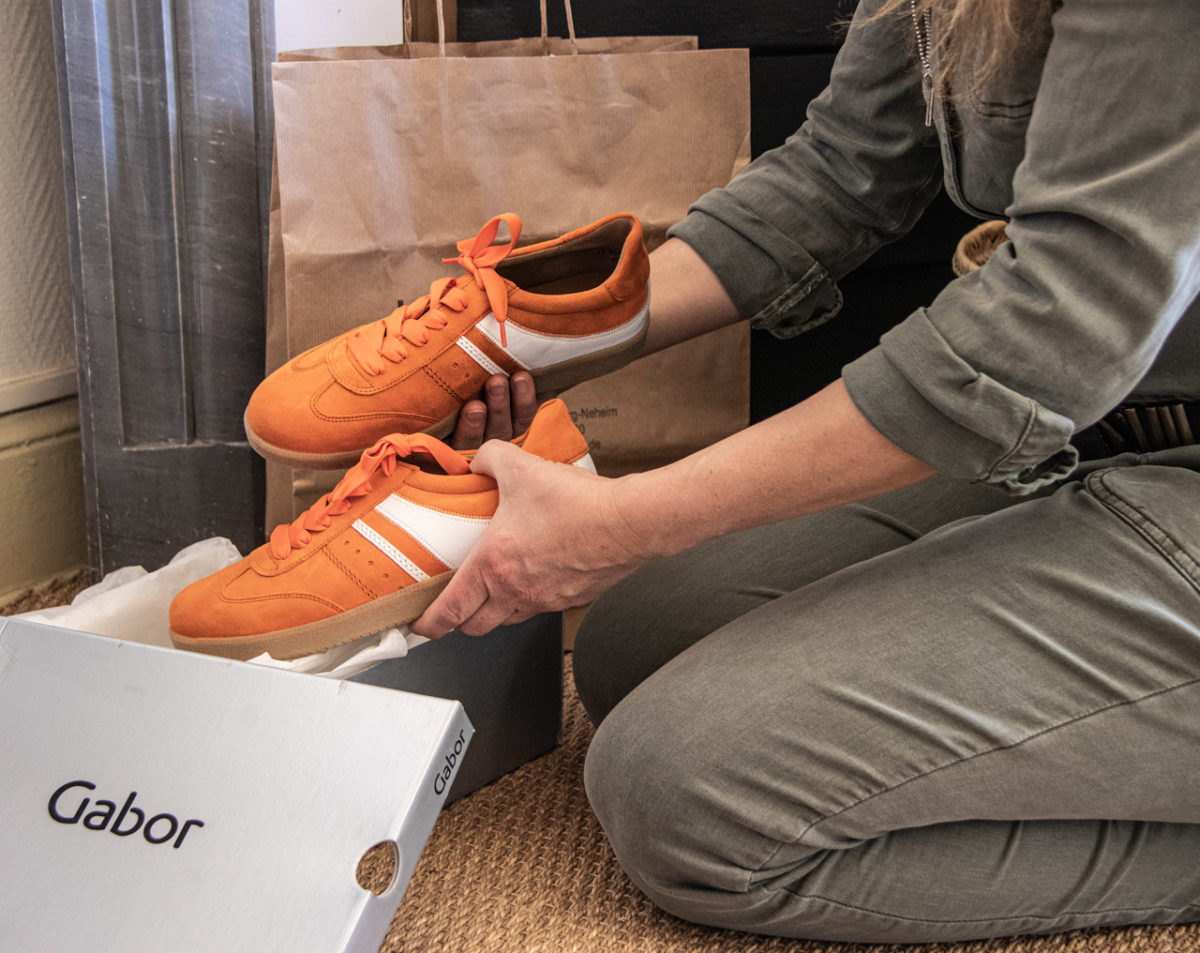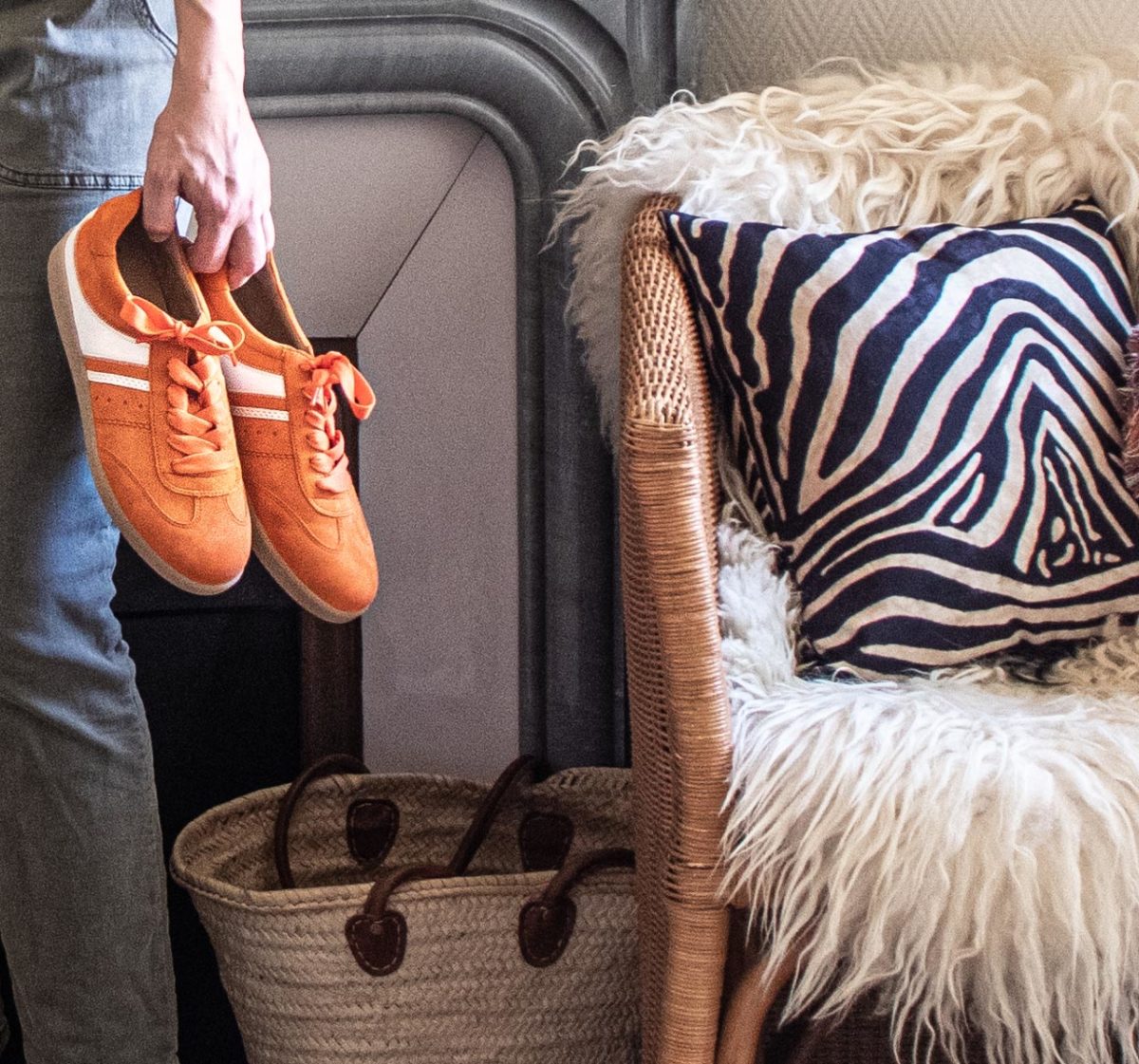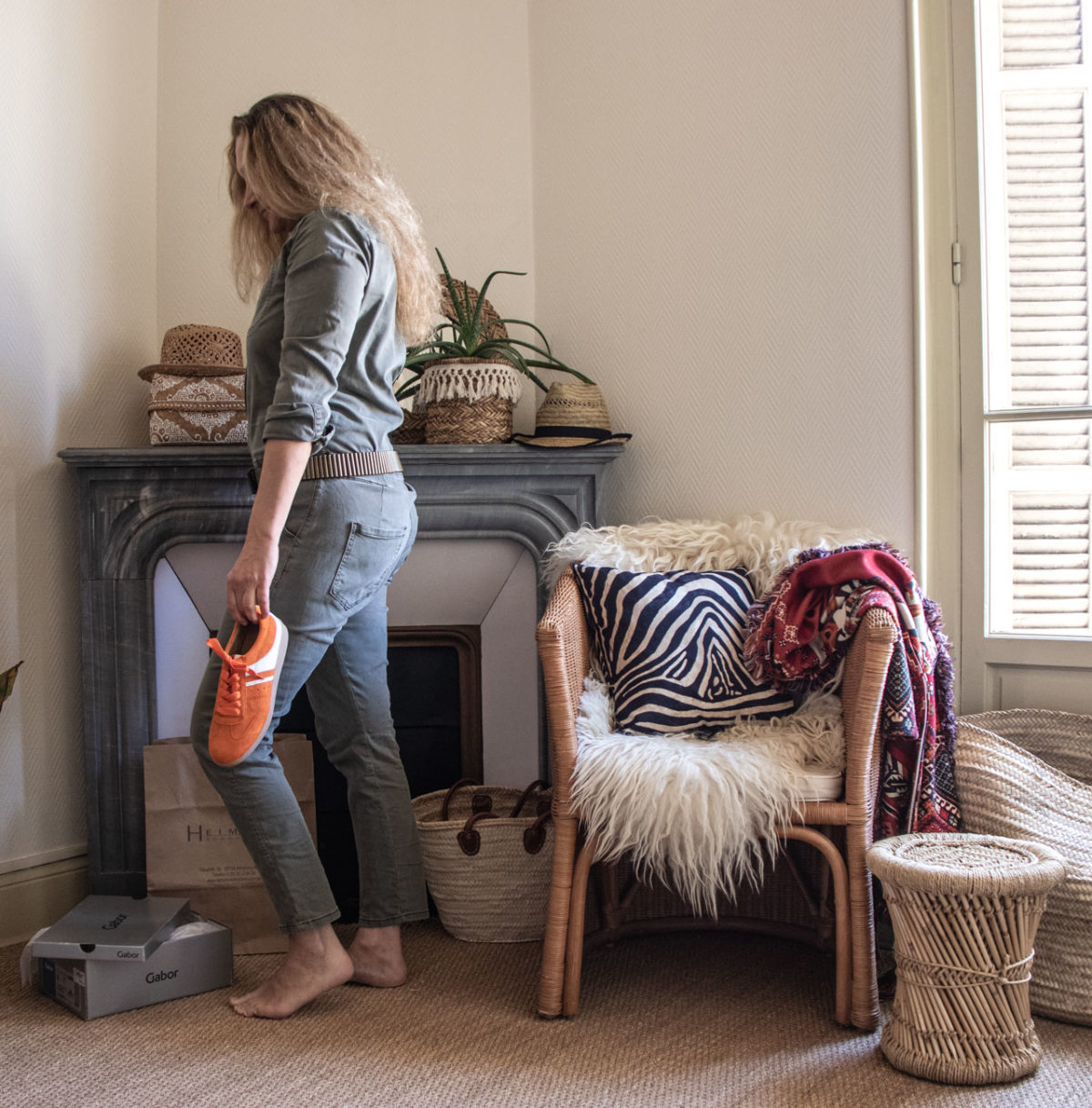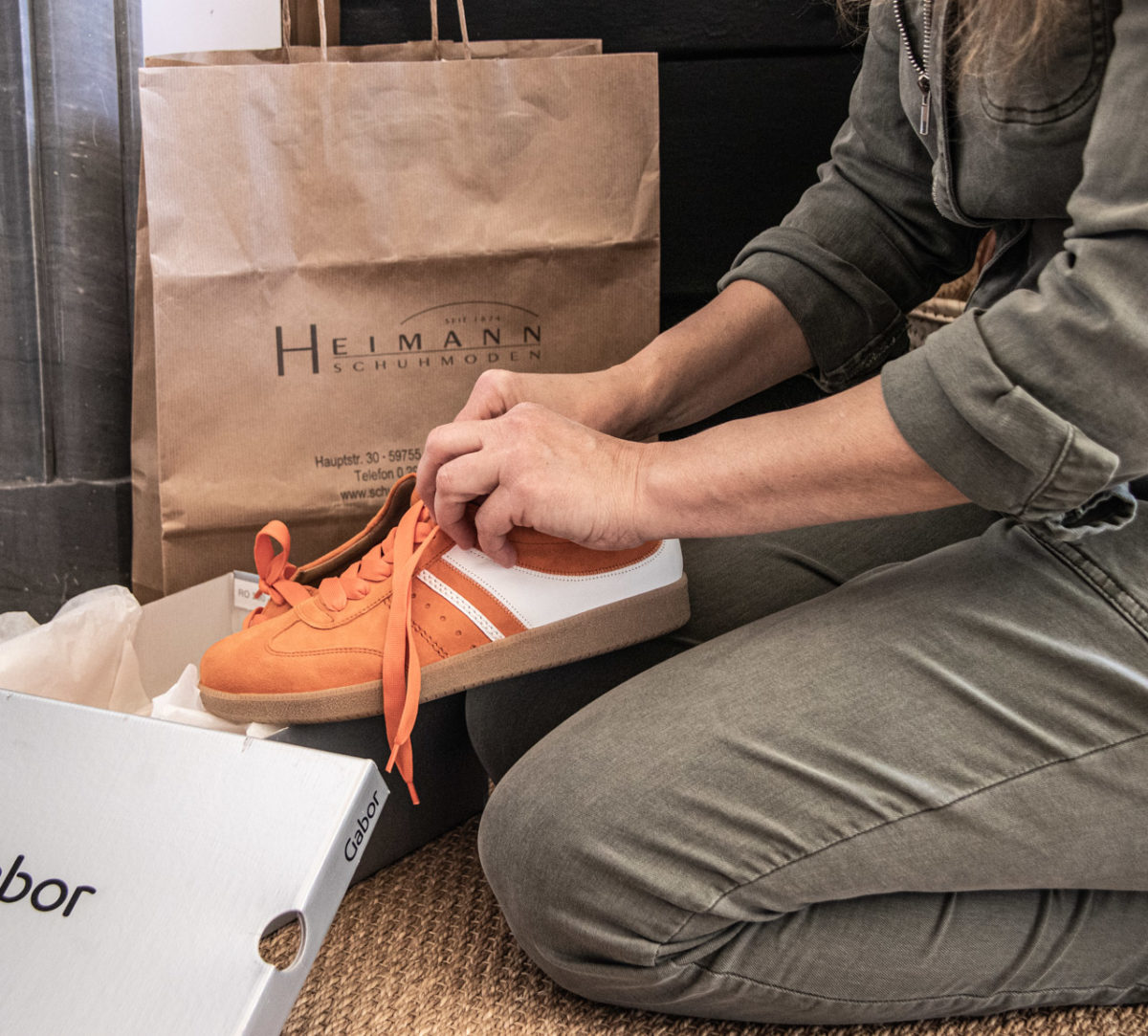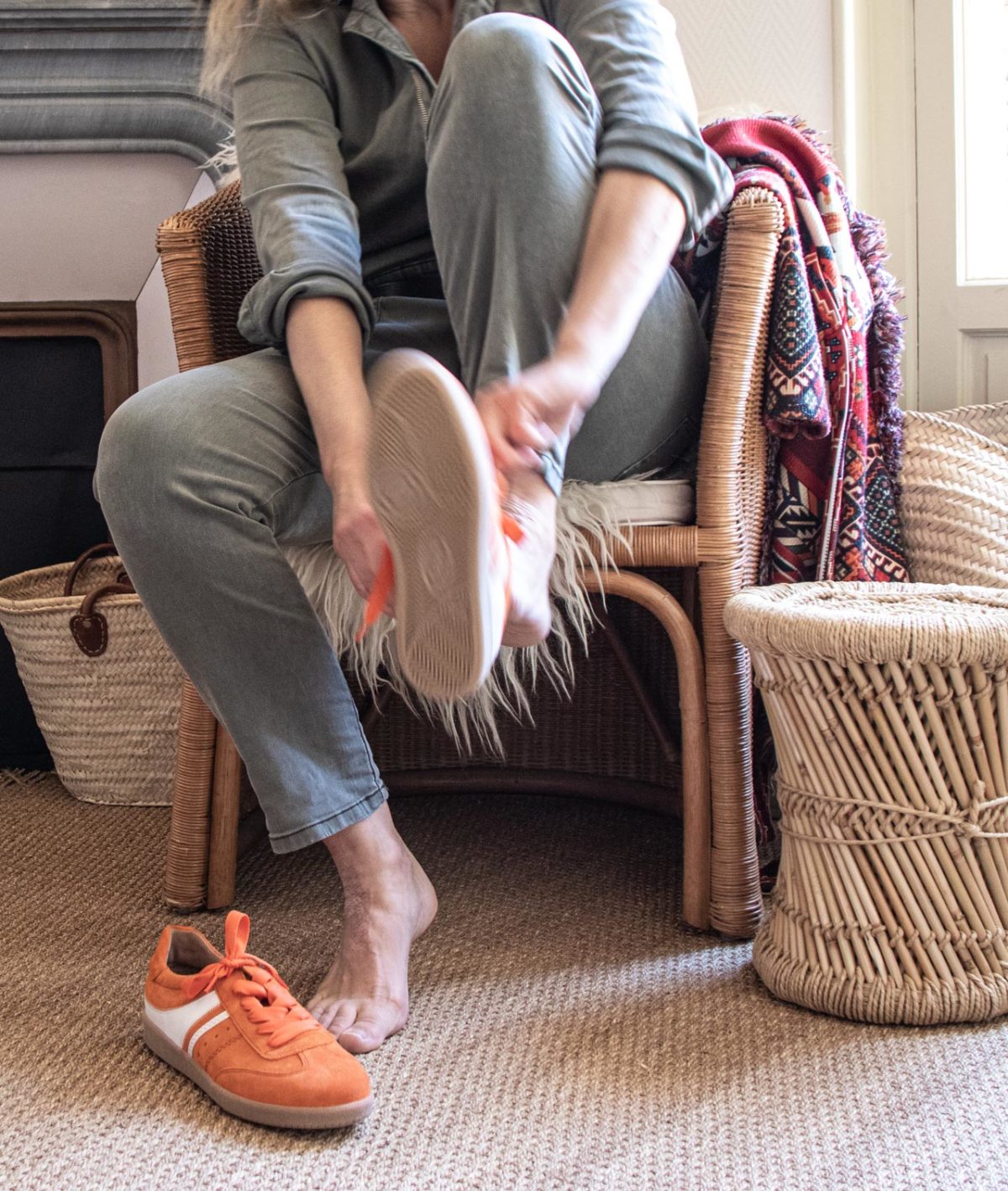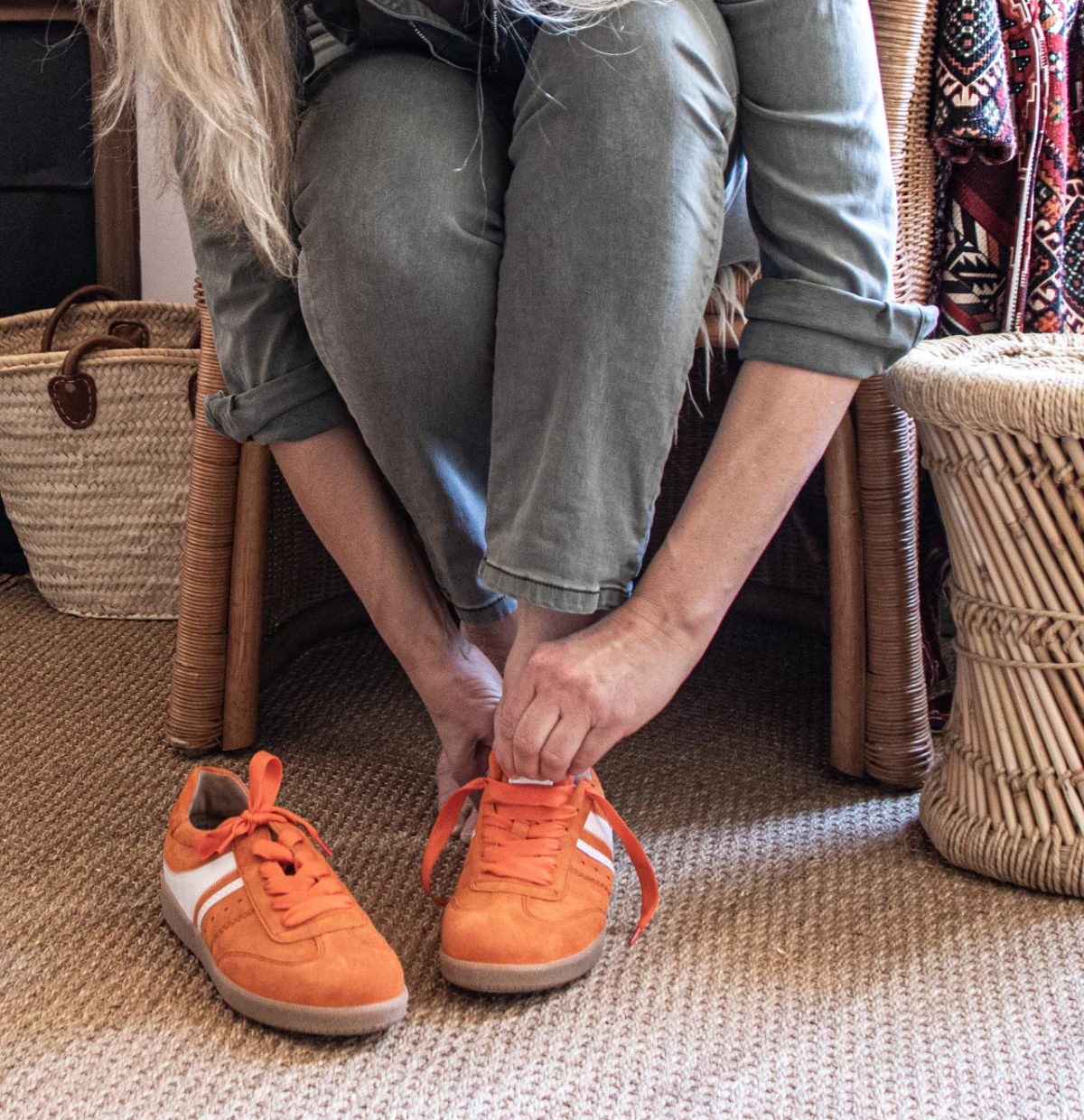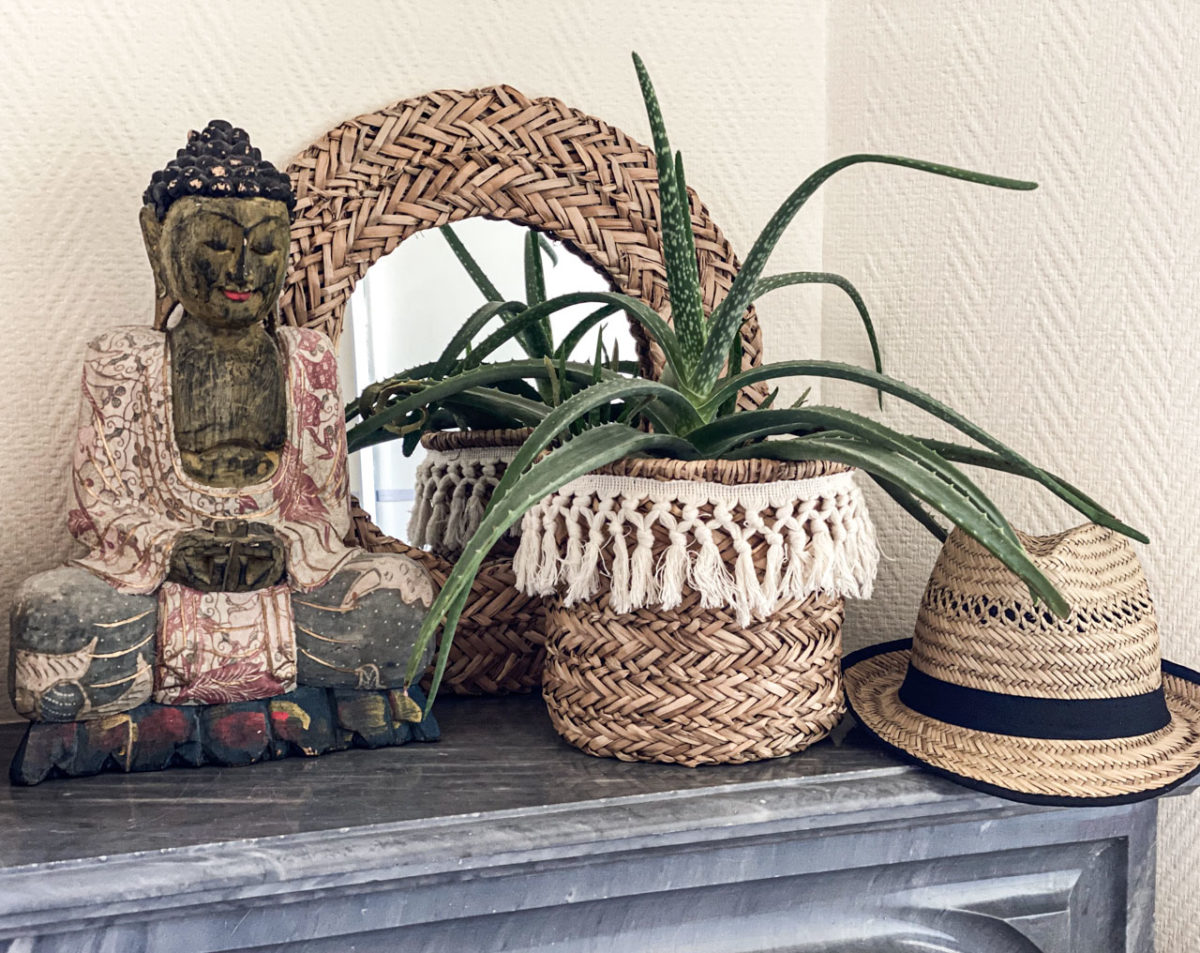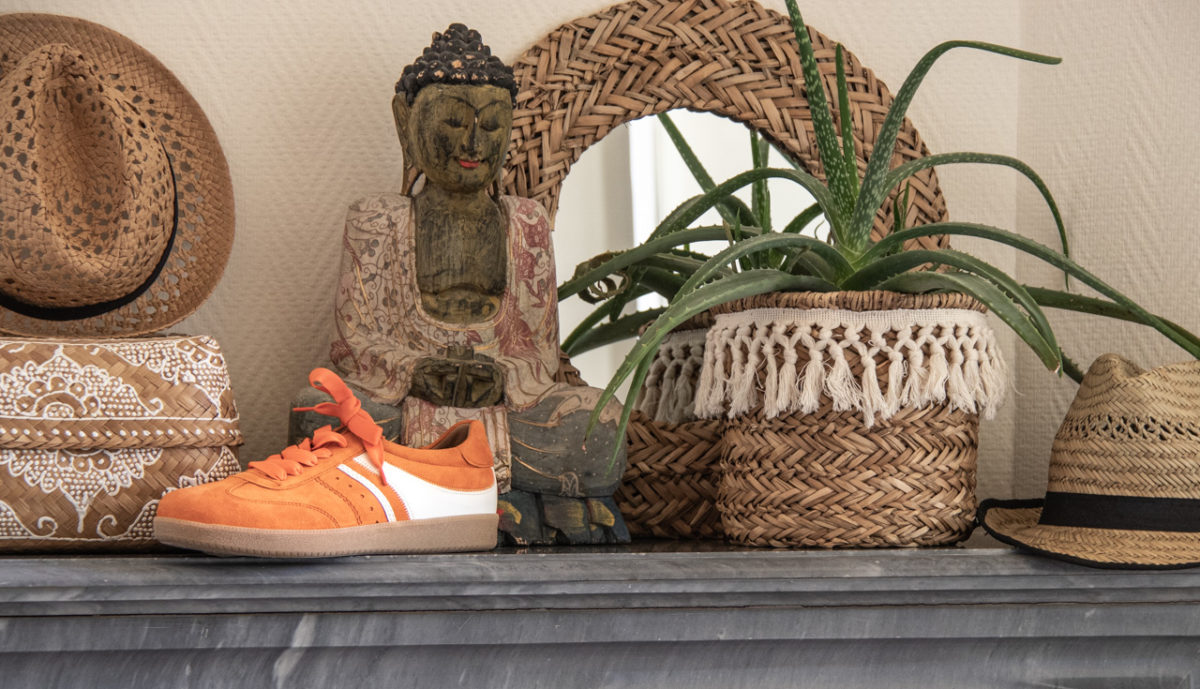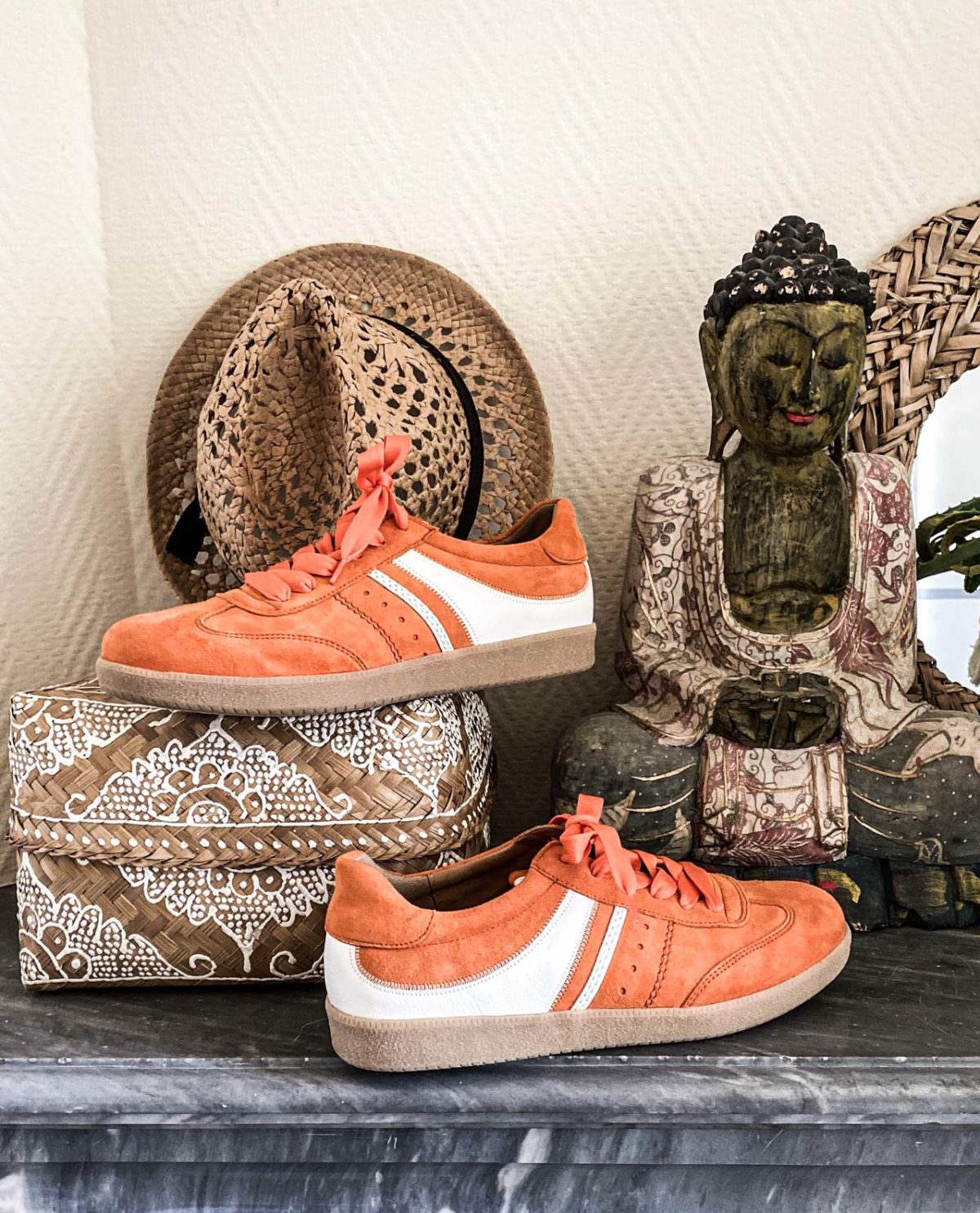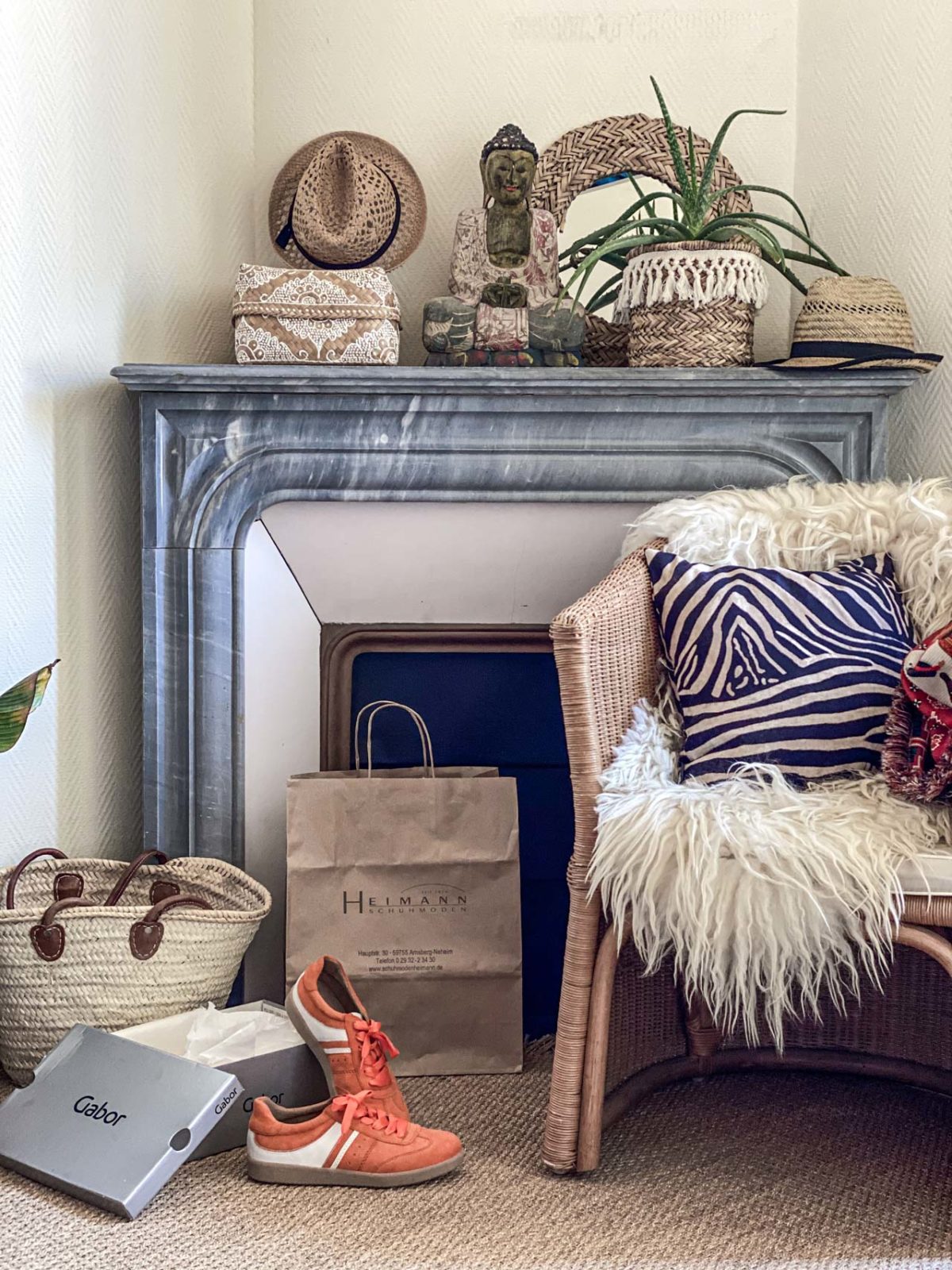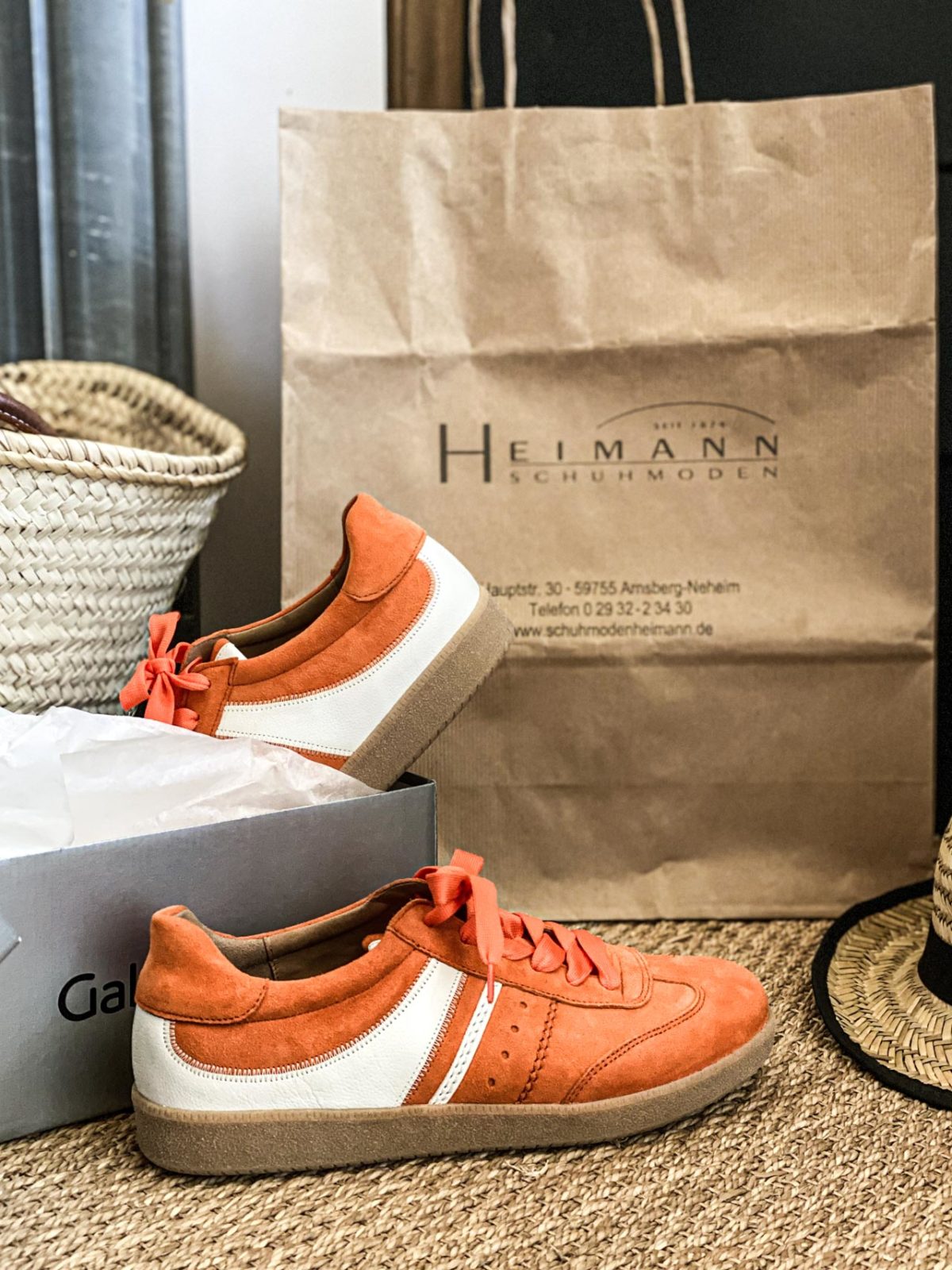 Bisous Tonja
(Werbung)
Schuhmoden Heimann Onlineshop
Schuhmoden Heimann meine neuen Sneakers (gesponserter Artikel)