(Werbung aus Leidenschaft)
Während des ersten Lockdowns hat sich ja die ganze Welt eine Nähmaschine zugelegt, schon allein, um Masken nähen zu können. Ich hatte auch darüber nachgedacht, mir wieder eine Nähmaschine zu kaufen, konnte mich dann aber nicht so auf die Schnelle entscheiden.
Mittlerweile bin ich aber fündig geworden und habe mein neues Schätzchen schon eine Weile daheim und auch schon fleißig benutzt.
Um die Nähmaschine soll es heute aber nicht gehen, sondern um einen Onlineshop, den ich komplett leer kaufen könnte. Alles Haben wollen!
Es handelt sich um den Onlineshop eines Herstellers für Näh-Accessoires. In dem Onlineshop, er heißt Vostex, gibt es die schönsten Gurtbänder, Borten und Bordüren, ich könnte wahnsinnig werden.
Bei Vostex hatte ich verschiedene Stretchbänder entdeckt, zu denen mir etwas eingefallen ist: Ich hatte noch einige uralte, aber megatolle Hosen im Schrank, von denen ich mich bisher einfach nicht trennen konnte. (Wenn das Marie Kondo wüste, aber die Hosen haben einfach noch viel zu viel Freude entfacht🙈) Einer der Hosen war ich quasi entwachsen und ich befürchte, auch wenn ich ab jetzt niemals mehr etwas essen würde, die Hose bliebe zu klein.
Als ich die Stretchbänder gesehen habe, wusste ich sofort, dass man sie super in die Hosenbeine zum "Weiter-Machen" einsetzen könnte. Man kann natürlich auch einfach eine Hose damit aufpimpen.
Und wenn ich ehrlich bin, muss ich auch erzählen, dass die Mami es genäht hat, als wir uns das letzte Mal gesehen haben. Meine Nähmaschine war nämlich noch nicht da, aber ich kann auch ganz gut nähen …
Ich will euch aber in erster Linie diesen tollen Onlineshop von Vostex zeigen, auch wenn ich Gefahr laufe, dass ich ab jetzt um die besten Knaller mit euch kämpfen muss, aber die Auswahl ist riesig. Die bestellte Ware (selbst ausgesucht und auch selbst bezahlt) kam rasend schnell.
---
(advertising with passion)
During the first lockdown, the whole world bought a sewing machine, if only to sew masks. I had also thought about buying a sewing machine again, but then I couldn't make up my mind so quickly.
But in the meantime I have found what I was looking for and have been using my new darling for a while at home and I have been using it a lot.
Today it's not about the sewing machine, but about an online store that I could buy completely empty. Want to have everything!
It is the online store of a manufacturer of sewing accessories. In the online store, called Vortex, you can find the most beautiful webbings, braids and borders, I could go crazy.
At Vostex I had discovered different stretch bands, about which I had an idea: I still had some very old, but great pants in my closet, which I could not part with until now. (If the Marie Kondo deserts, but the pants simply still sparked too much joy 🙈) One of the pants I had practically outgrown and I'm afraid that even if I would never eat anything again from now on, the pants would remain too small.
When I saw the stretch bands I knew immediately that they could be put into the legs of the pants to "keep on going". Of course you can also simply pimp a pair of pants with them.
And if I'm honest, I also have to tell you that Mommy sewed it the last time we saw each other because my sewing machine wasn't there yet, but actually I can sew quite well.
But first and foremost I want to show you this great online store from Vostex, even if I run the risk of having to fight for you with the best bangers from now on, but the choice is huge.
Translated with www.DeepL.com/Translator (free version)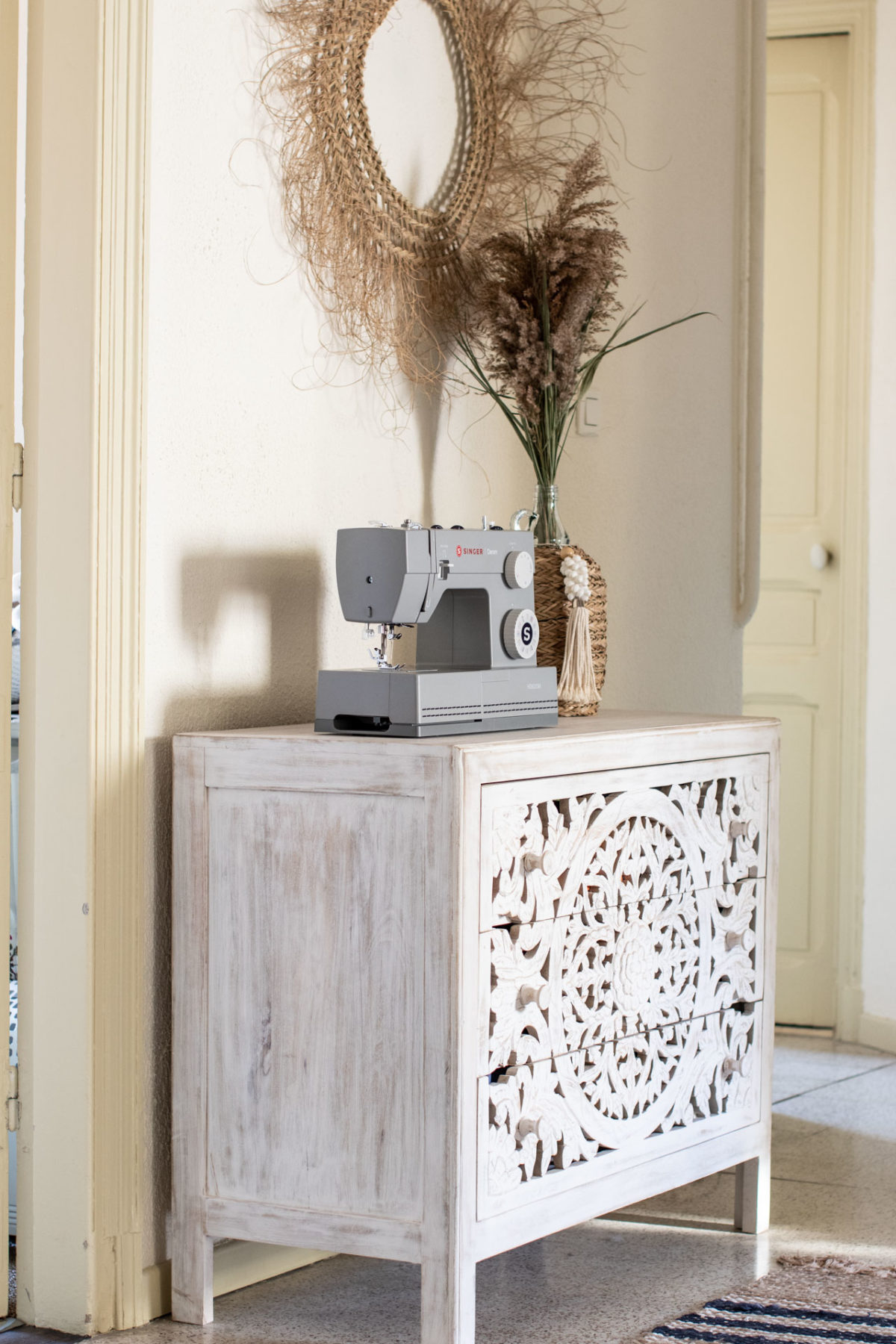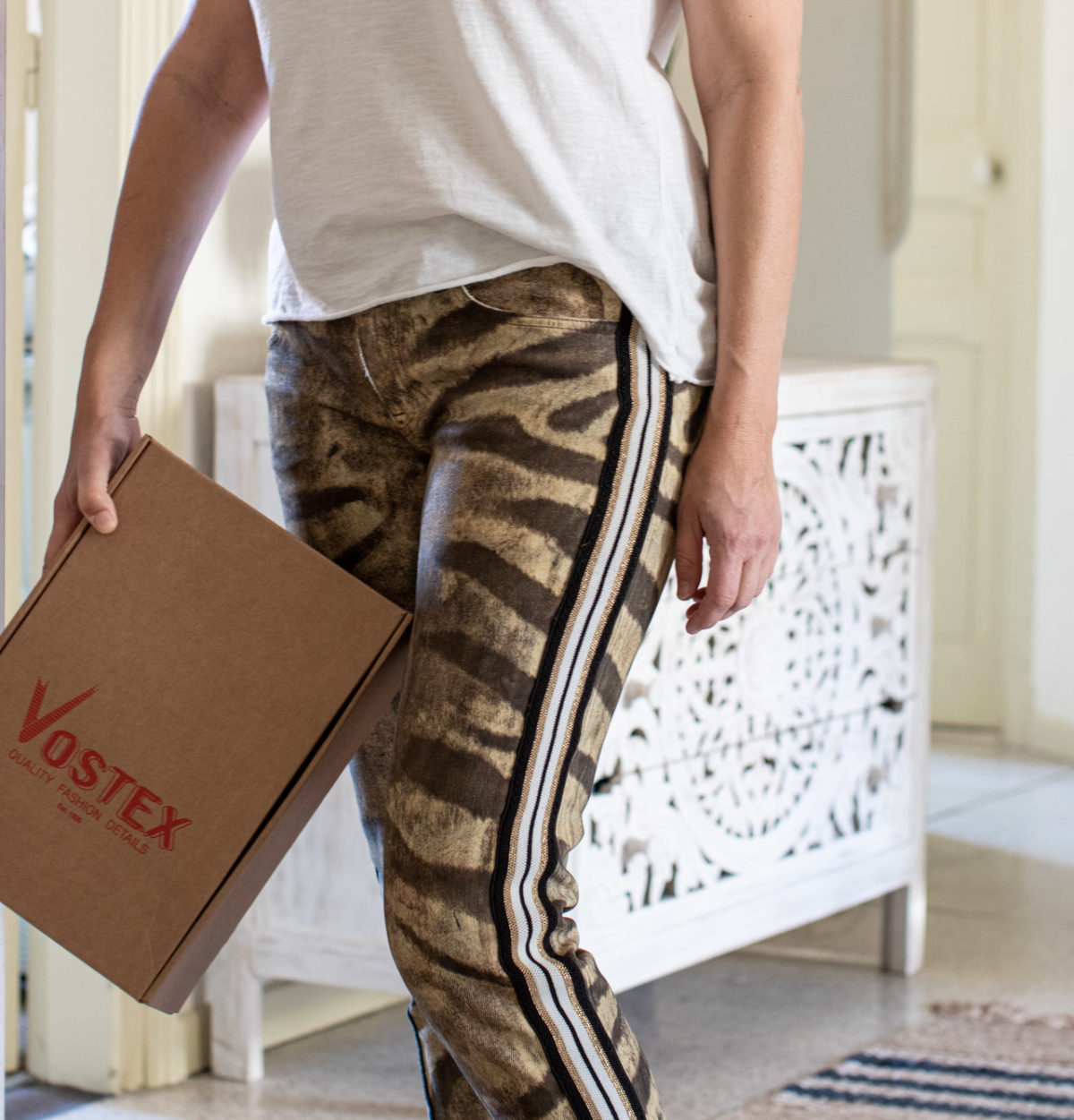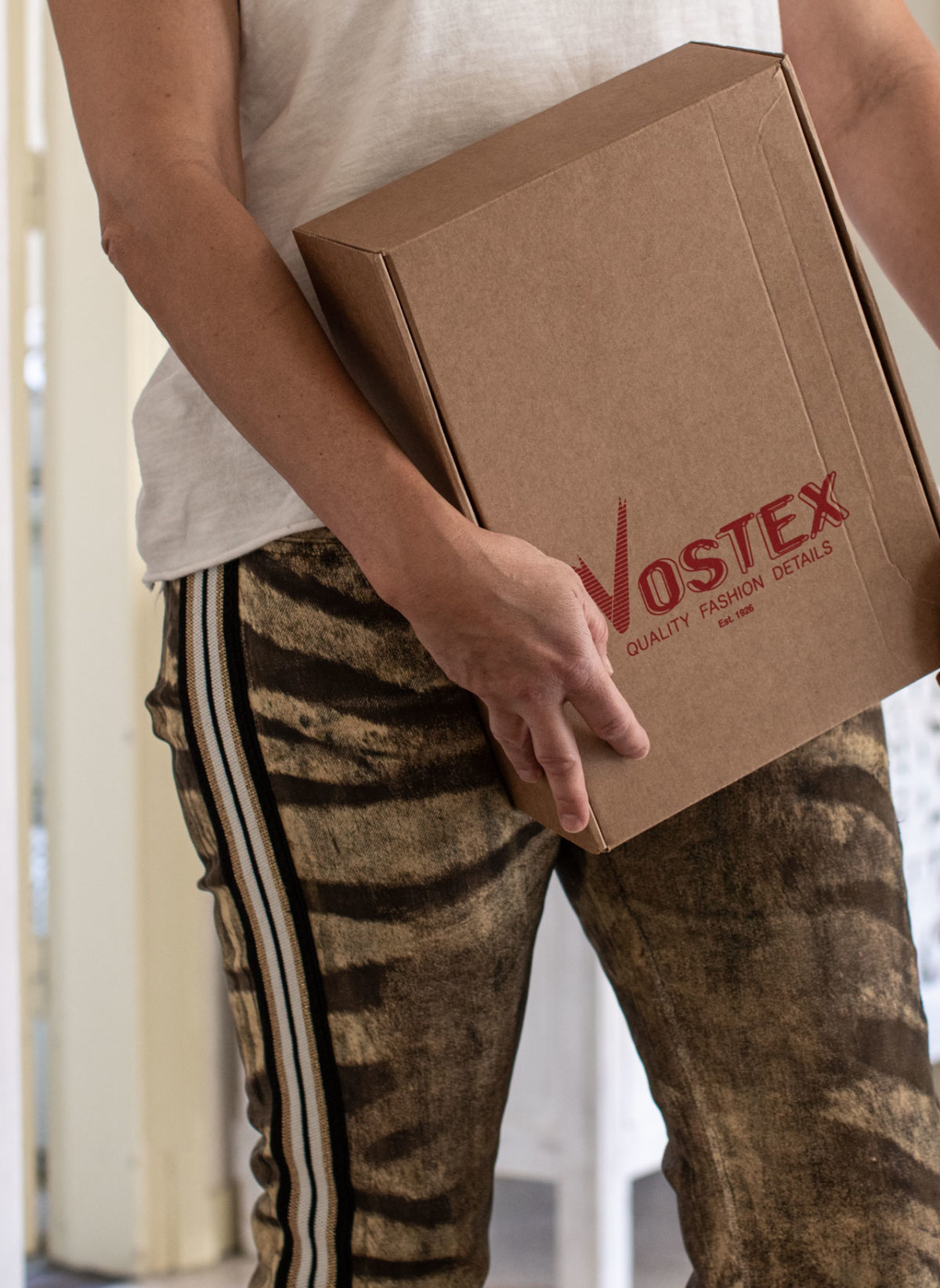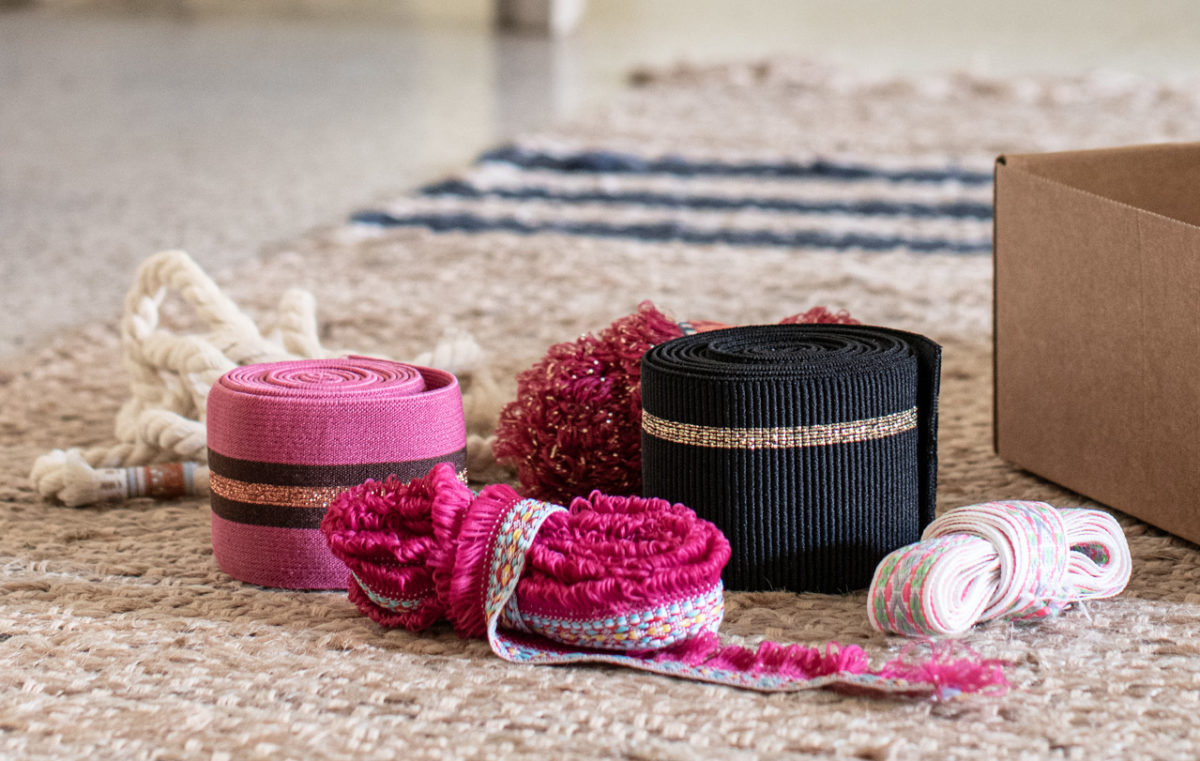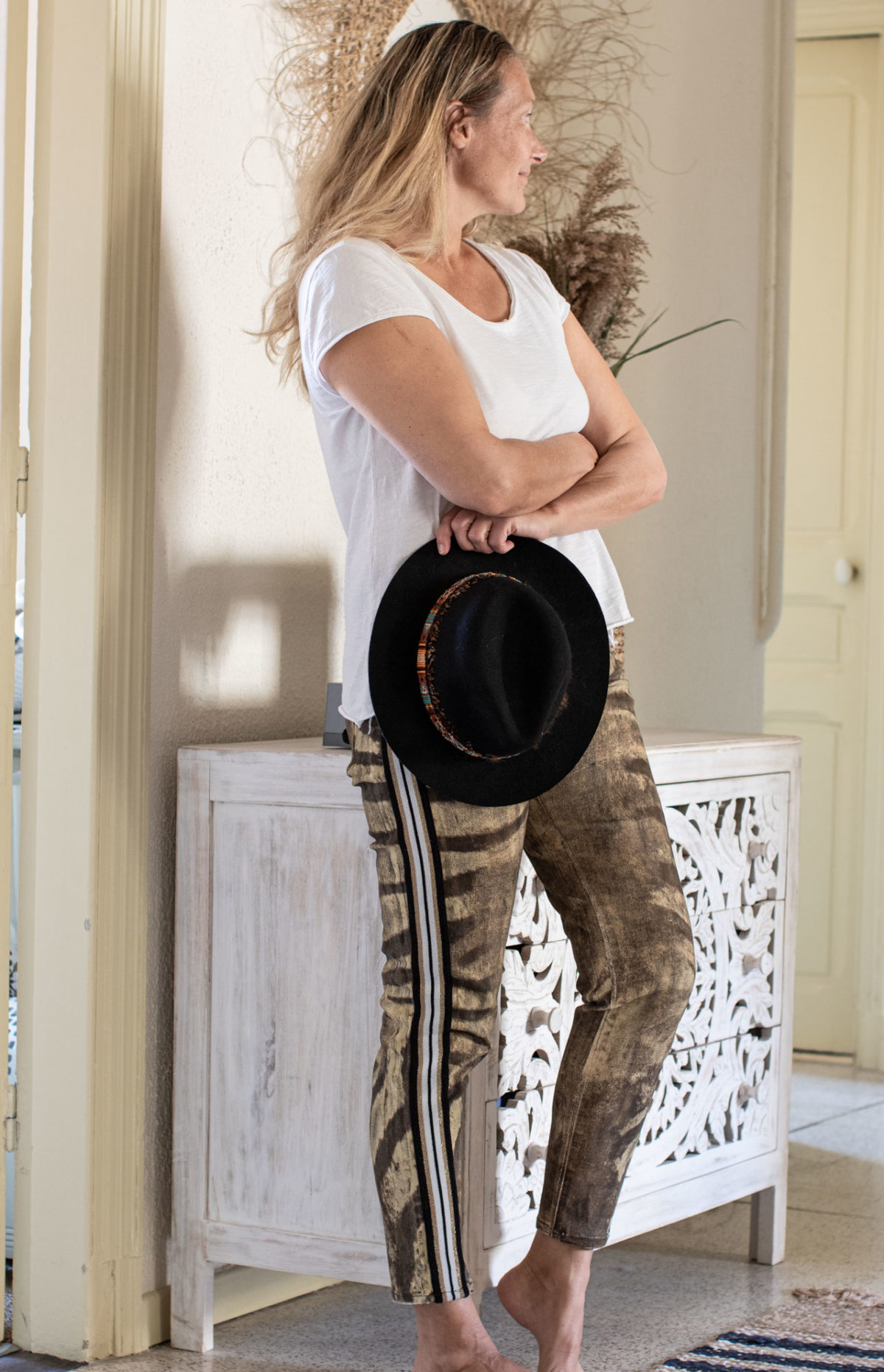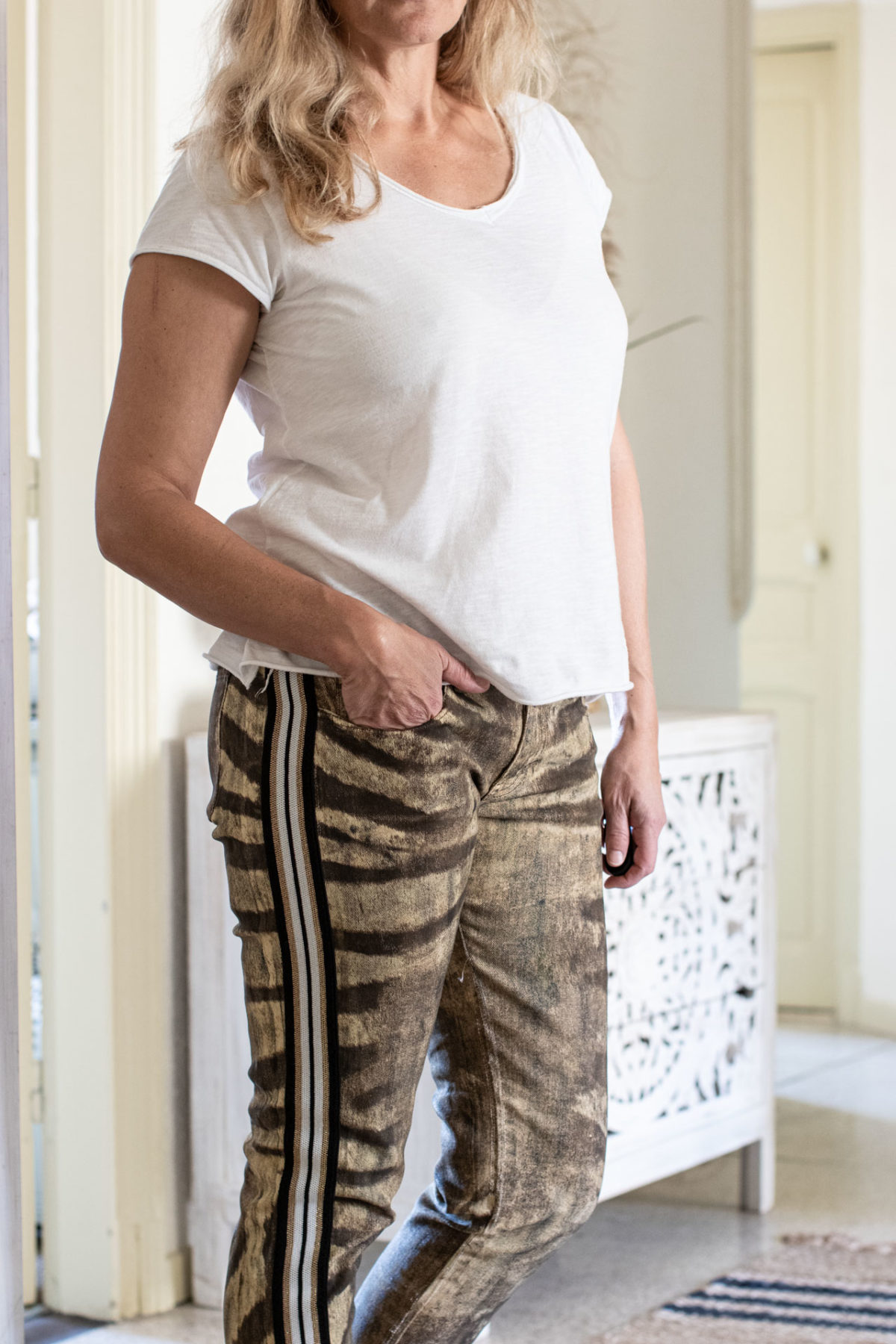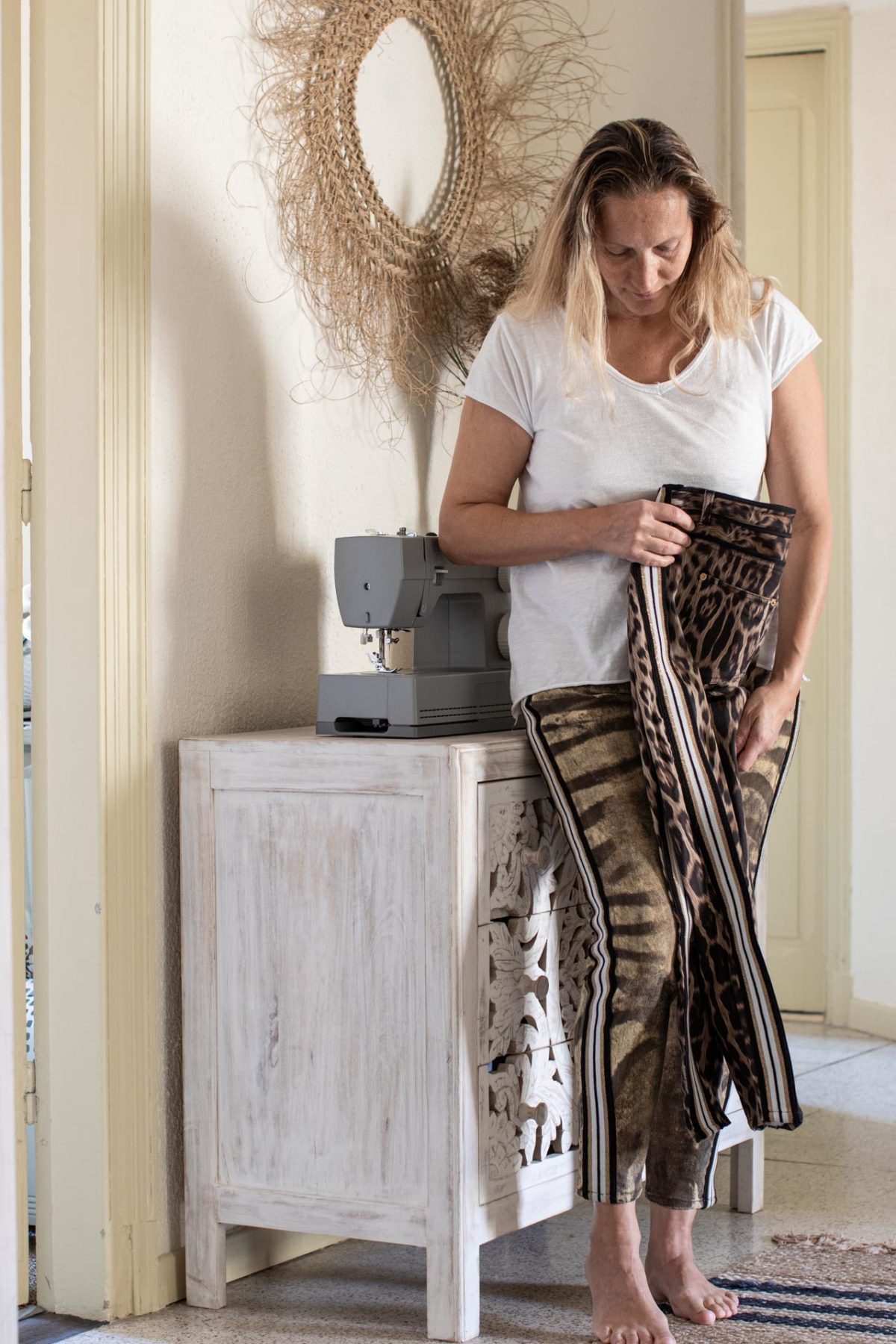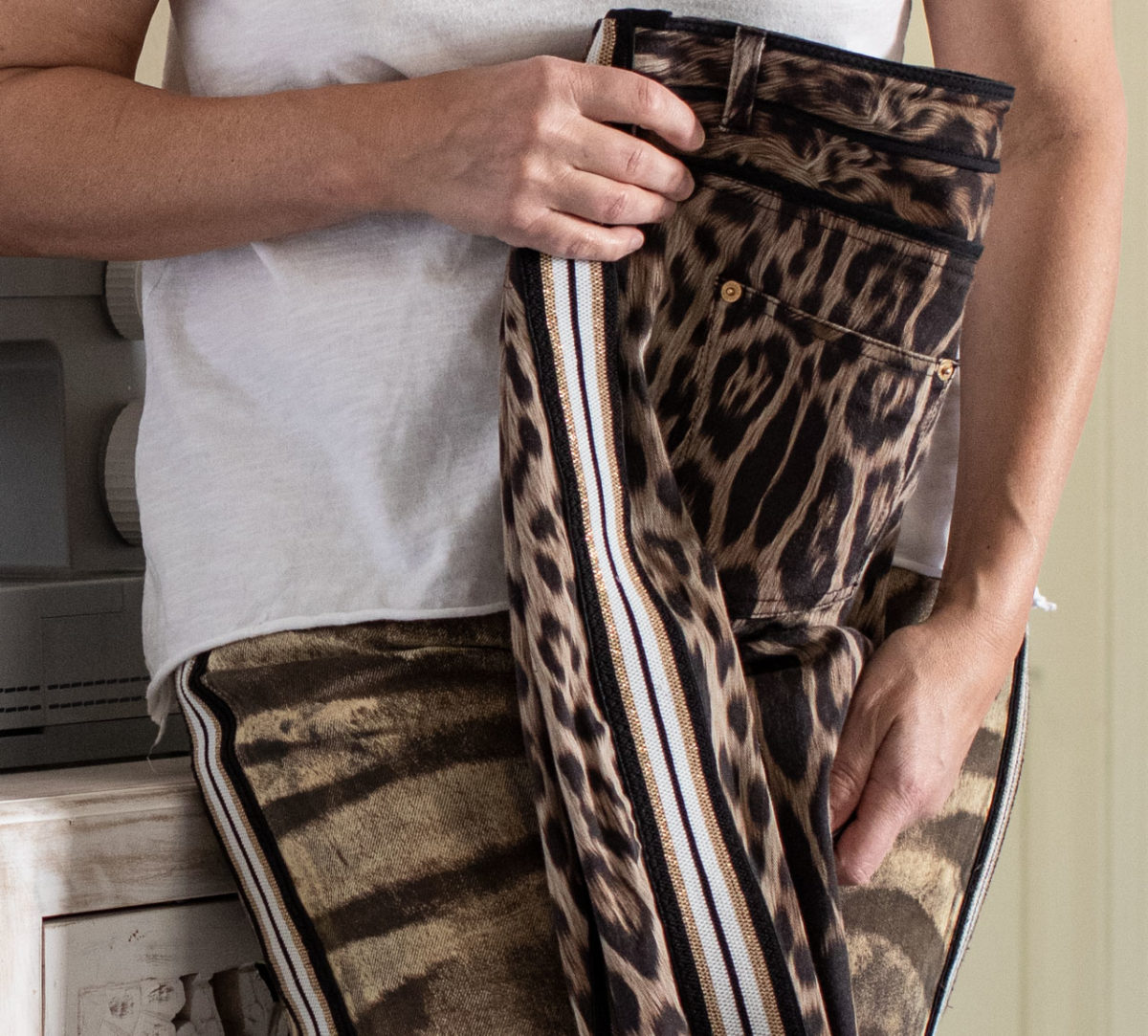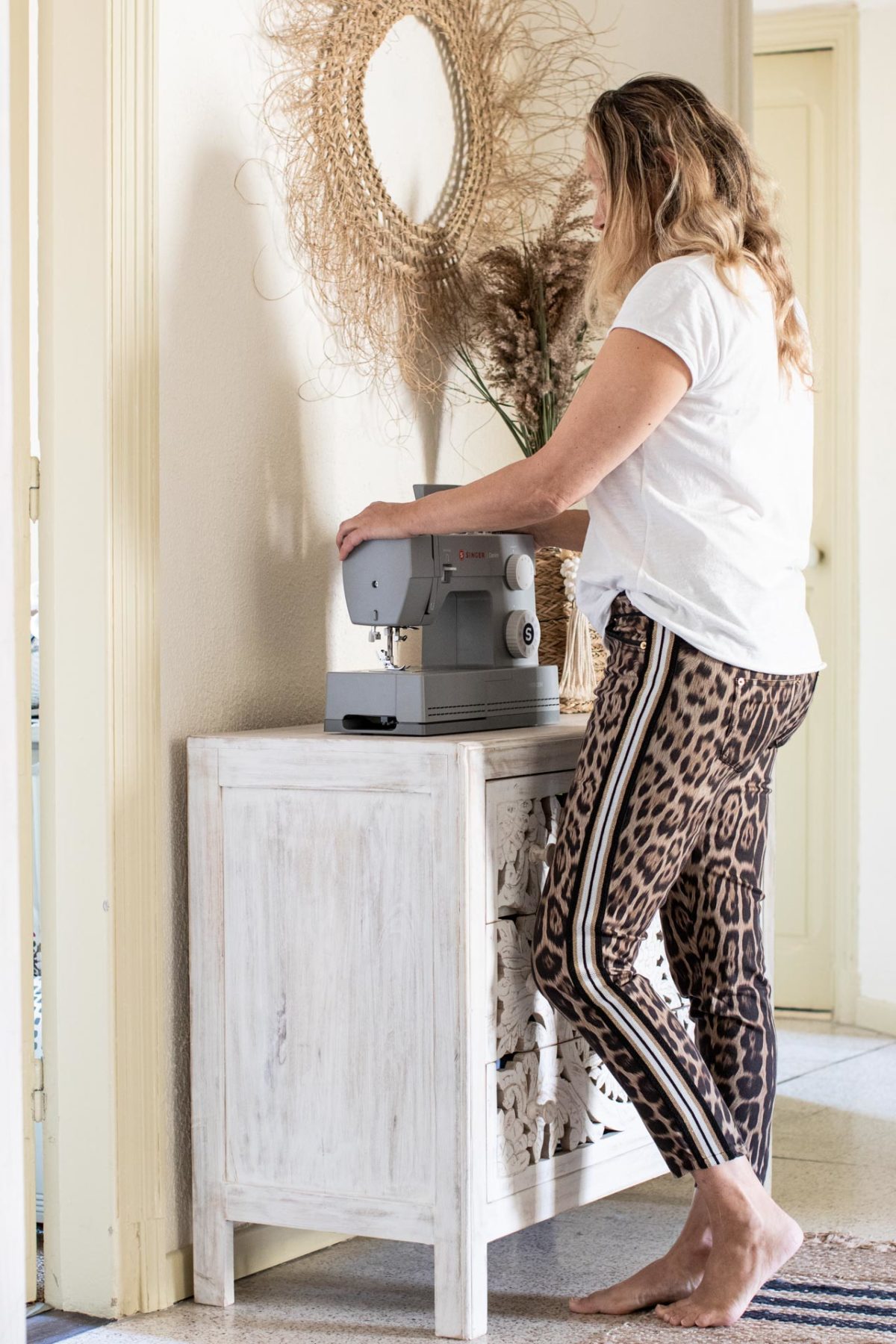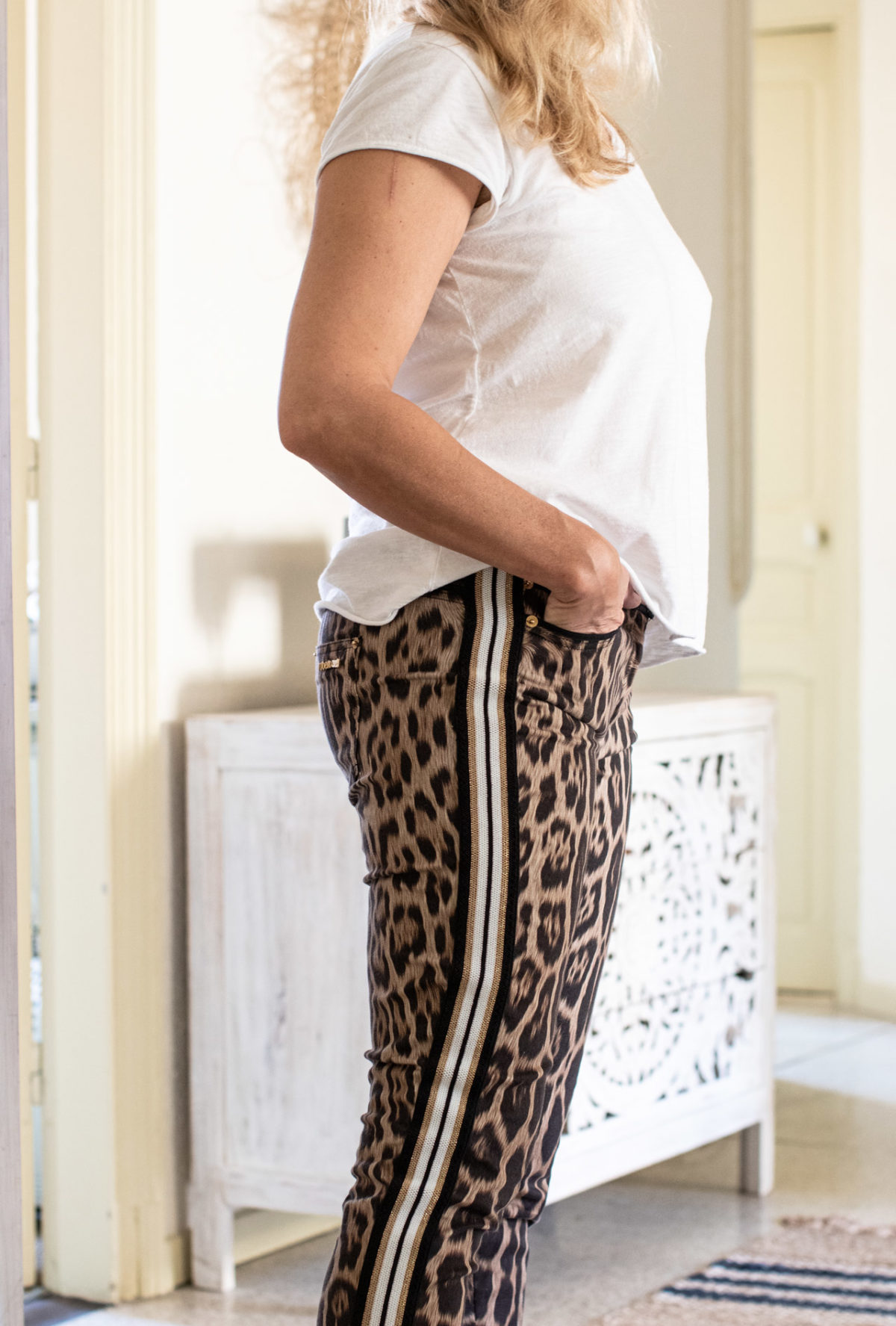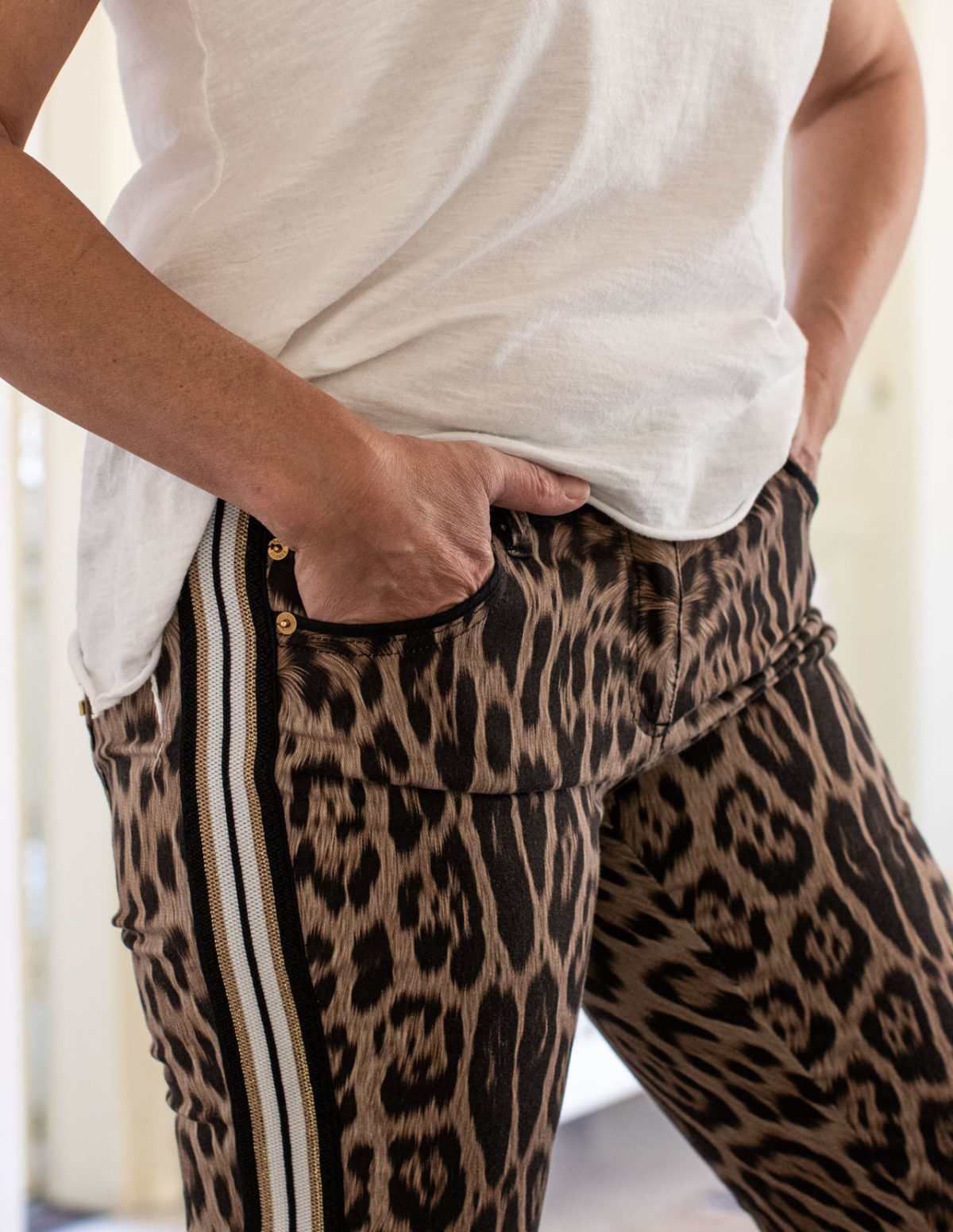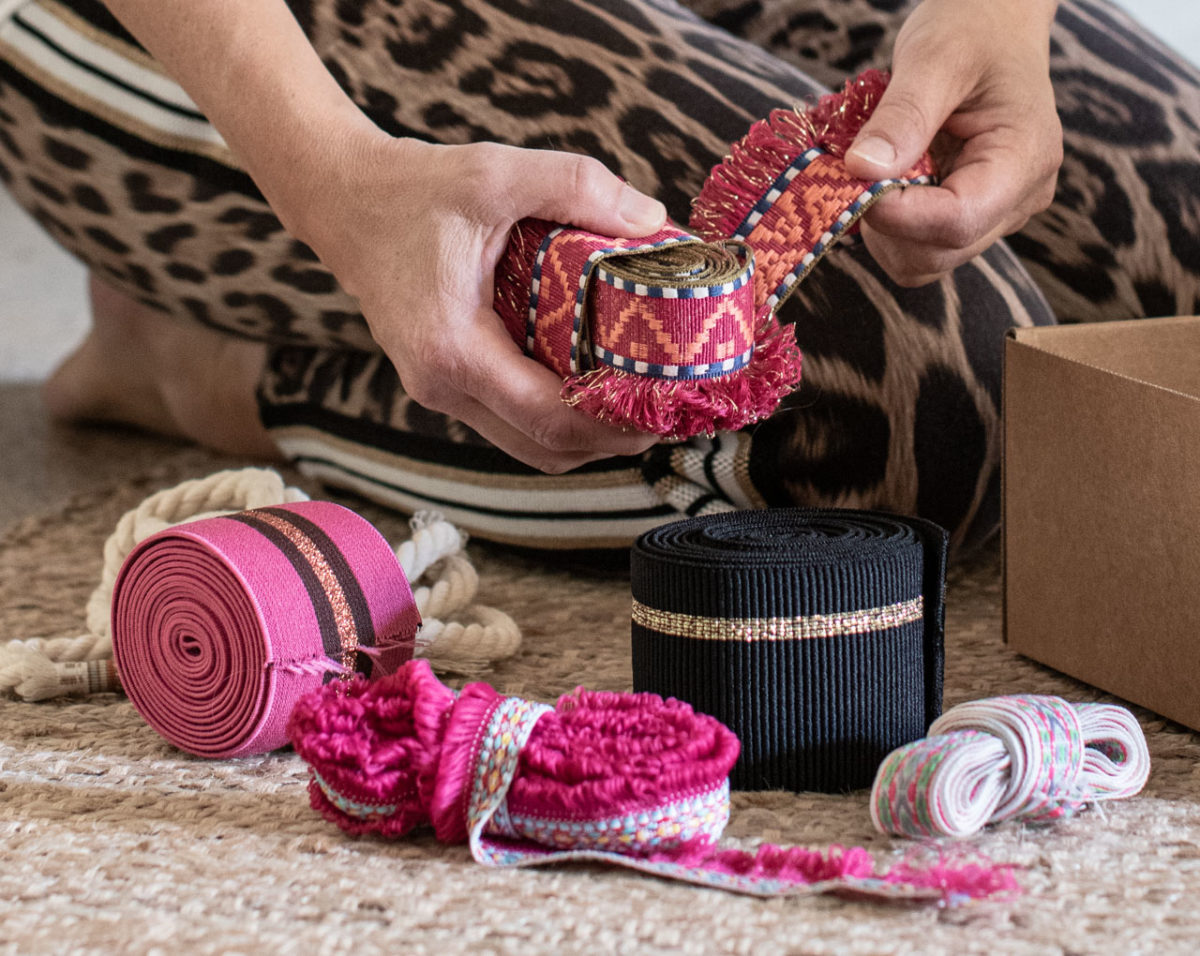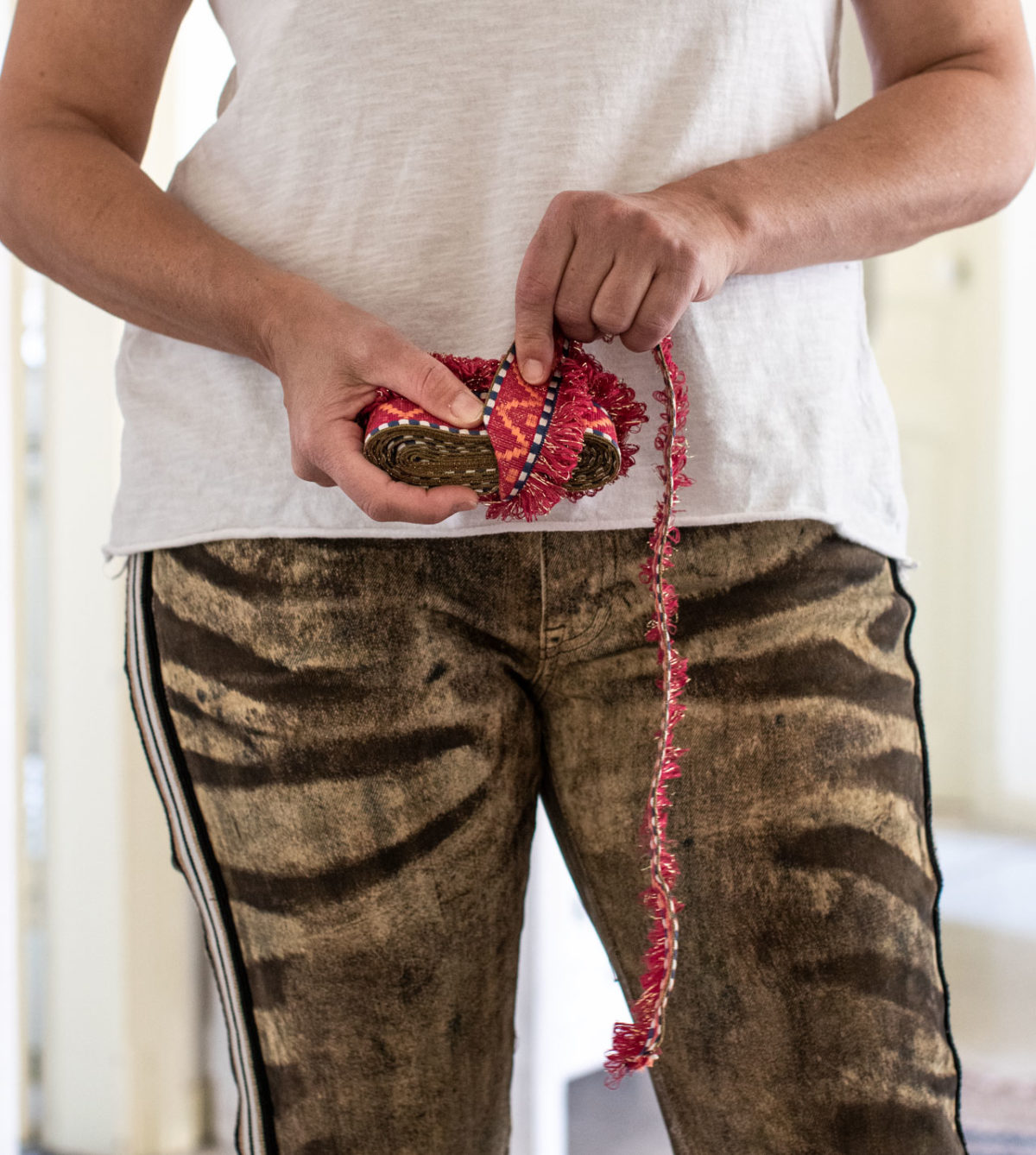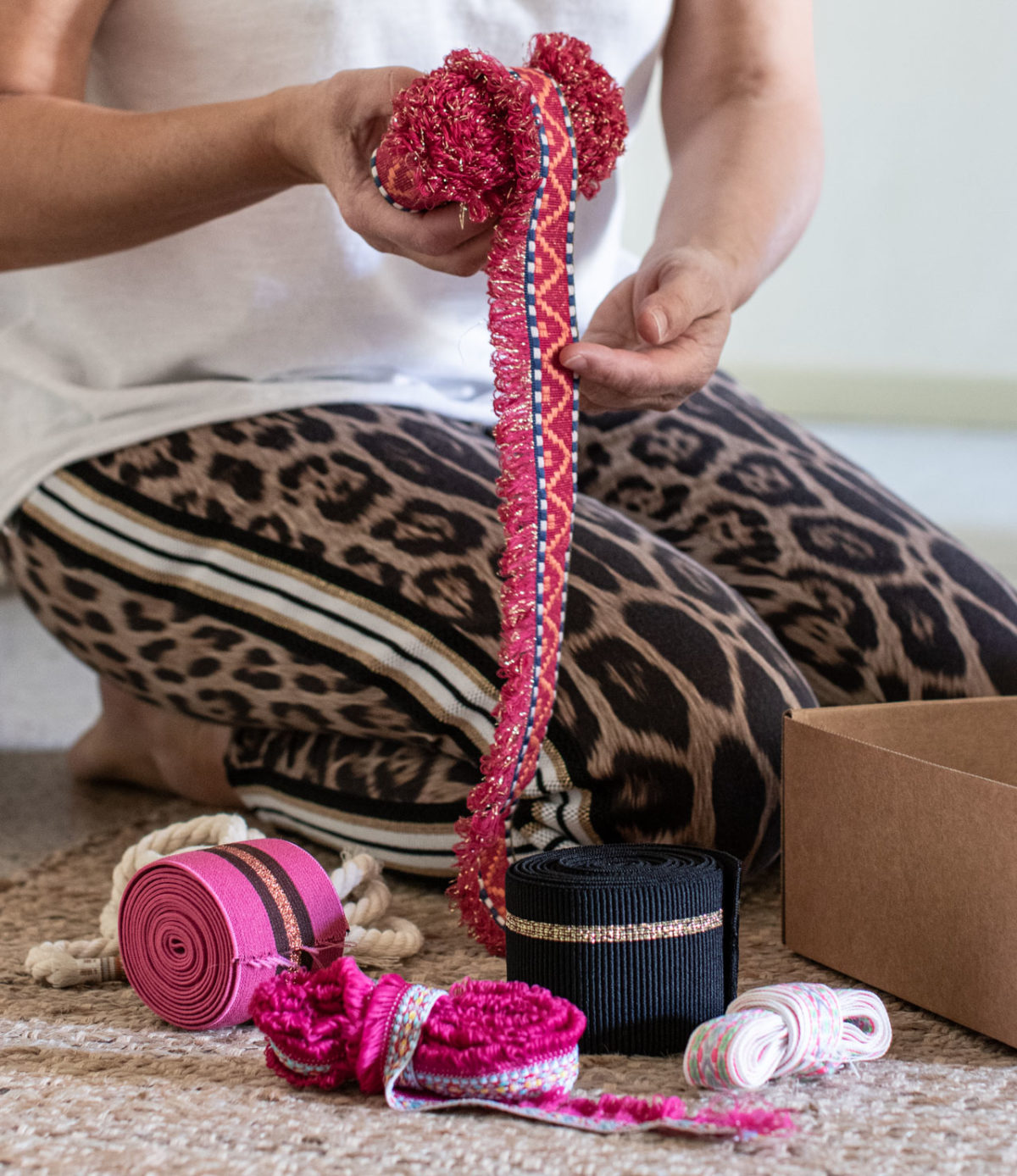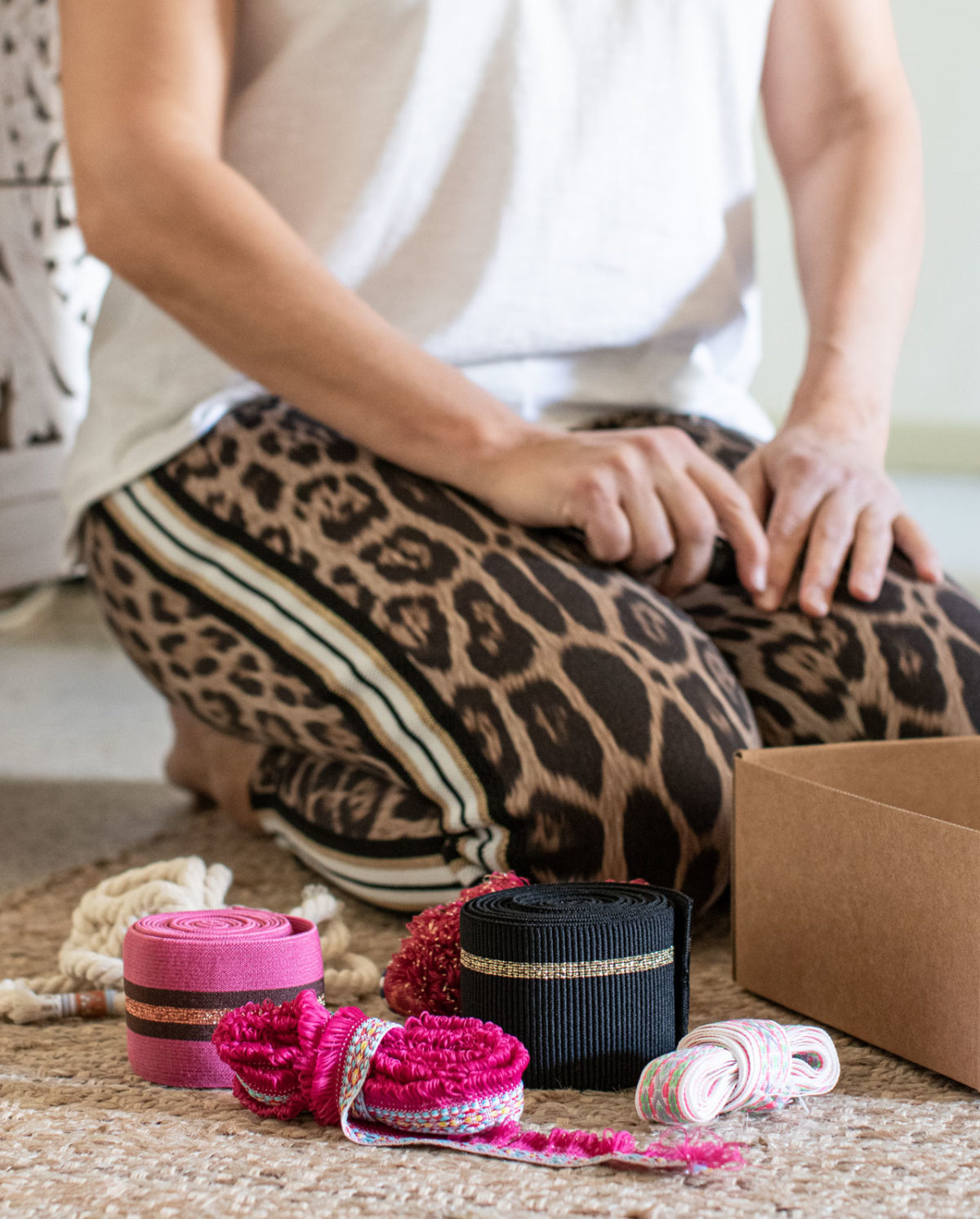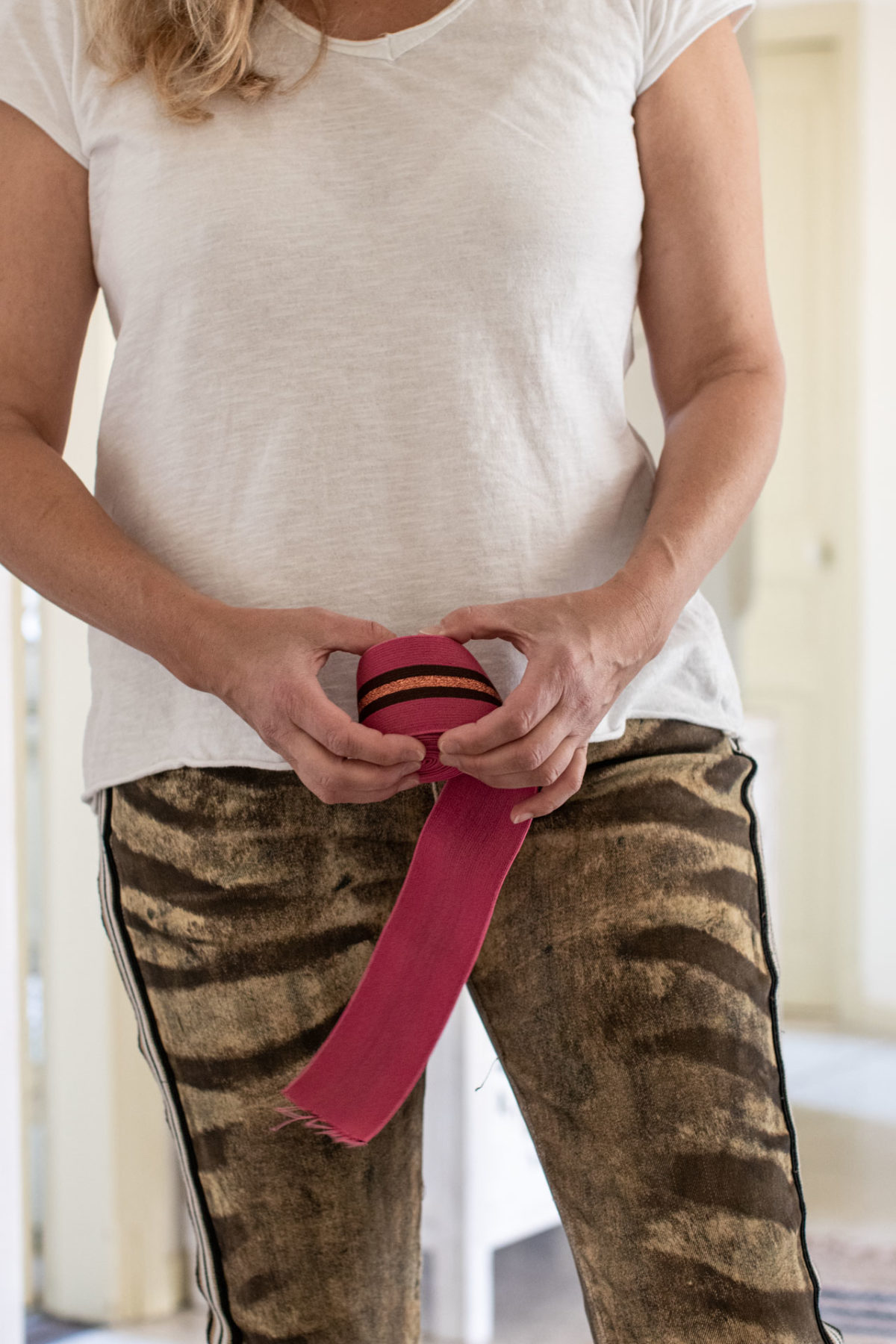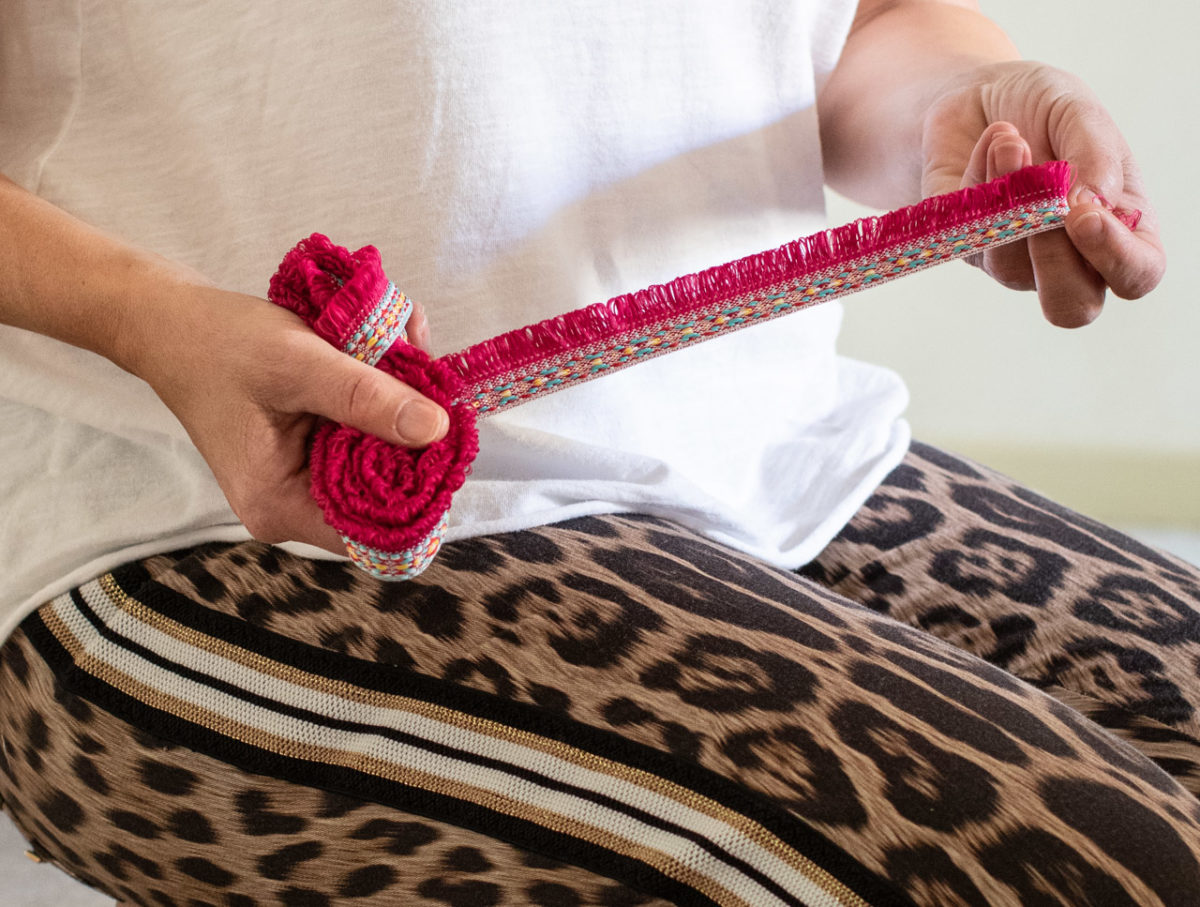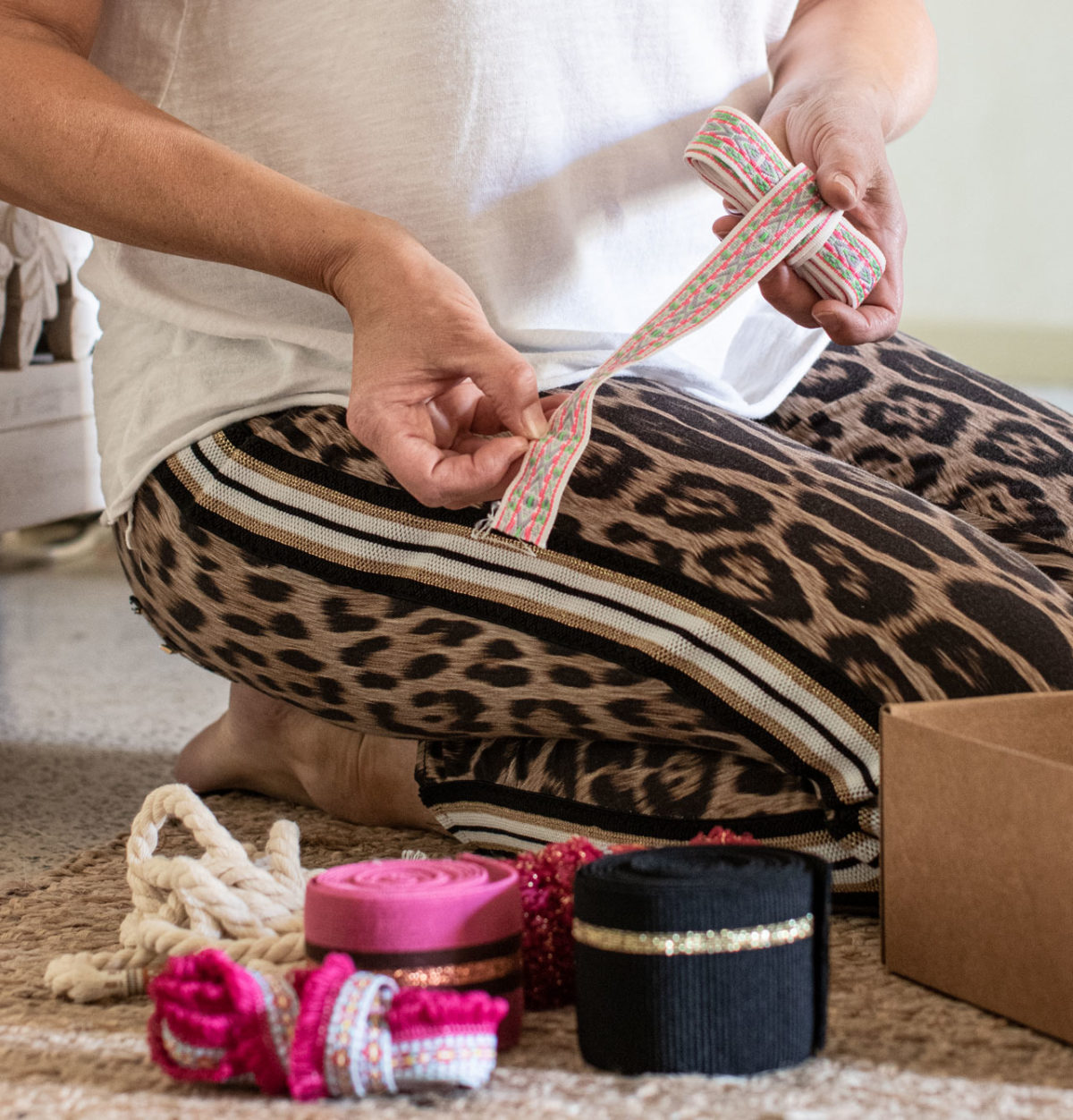 Bisous Tonja