(Werbung für gesponserte Artikel von Dekoria)
Ein paar Tage vor Weihnachten habe ich auch endlich weihnachtlich dekoriert. Überpünktlich. Aber während unseres ungeplanten Umbaus war an Weihnachtsdeko einfach nicht zu denken.
Weihnachtsdeko zwischen Schutt und Asche macht einfach keinen Sinn. Ich habe auch nur ein kleines bisschen dekoriert, denn irgendwie will sich dieses Jahr überhaupt keine weihnachtliche Stimmung bei mir einstellen. Das liegt vielleicht auch an dem Baustaub der sich hartnäckig hält und an den Löchern, die nun in den Wänden klaffen. So wird mir nächstes Jahr jedenfalls nicht langweilig.
Für das bisschen Deko, dass am Ende meiner Aktion stehen bleiben durfte habe ich jedenfalls ein ganz anständiges Chaos verbreitet. "Great Job" hätte ein Freund gesagt. Glaubt mir, ihr bekommt nur einen Bruchteil von dem Chaos zu sehen.
Außerdem hat das Wohnzimmer durch die neuen Kissen von "Dekoria" einen komplett neuen Style bekommen. Ich liebe die kräftigen Farben der Kissen. Einige Freunde hatten mich gewarnt, bloß kein Violett dazwischen, aber genau das finde ich super. Die gesteppten Samtkissen sind einfach genial und das Blumenkissen ist der Hammer. Zu dem Blumenkissen gibt es übrigens noch eine Tischdecke, die ist auch einfach so unglaublich schön, die bekommt ihr die Tage zu sehen.
---
(Advertising for sponsored articles of Dekoria)
A few days before Christmas I finally decorated my house for Christmas. Very well in time. But during our unplanned reconstruction, Christmas decoration was simply unthinkable.
Christmas decoration between rubble and ash simply doesn't make sense. I also decorated just a little bit, because somehow this year I don't want to get in the Christmas mood at all. Maybe this is also due to the building dust that persists and the holes that now gape in the walls. So next year I won't get bored.
For the little decoration that was allowed to remain at the end of my action, I have spread a quite decent chaos. A friend would have said "Great Job". Believe me, you only get to see a fraction of the chaos.
Also the living room got a completely new style with the new cushions from "Dekoria". I love the colours of the cushions. Some friends had warned me, no purple in between, but I think that's great. The quilted velvet cushions are just awesome and the flower pillow is awesome. There is also a tablecloth for the flower pillow, which is just so incredibly beautiful, you get to see the days.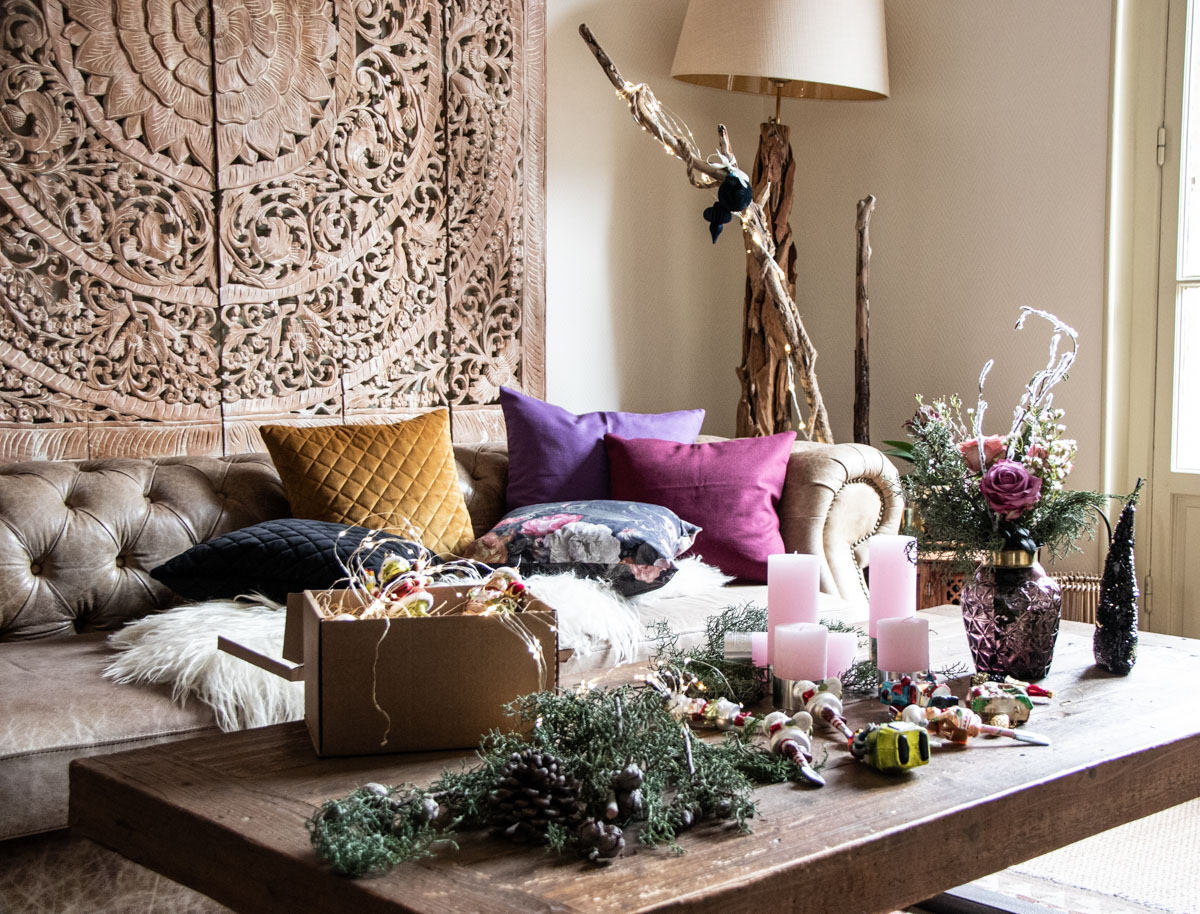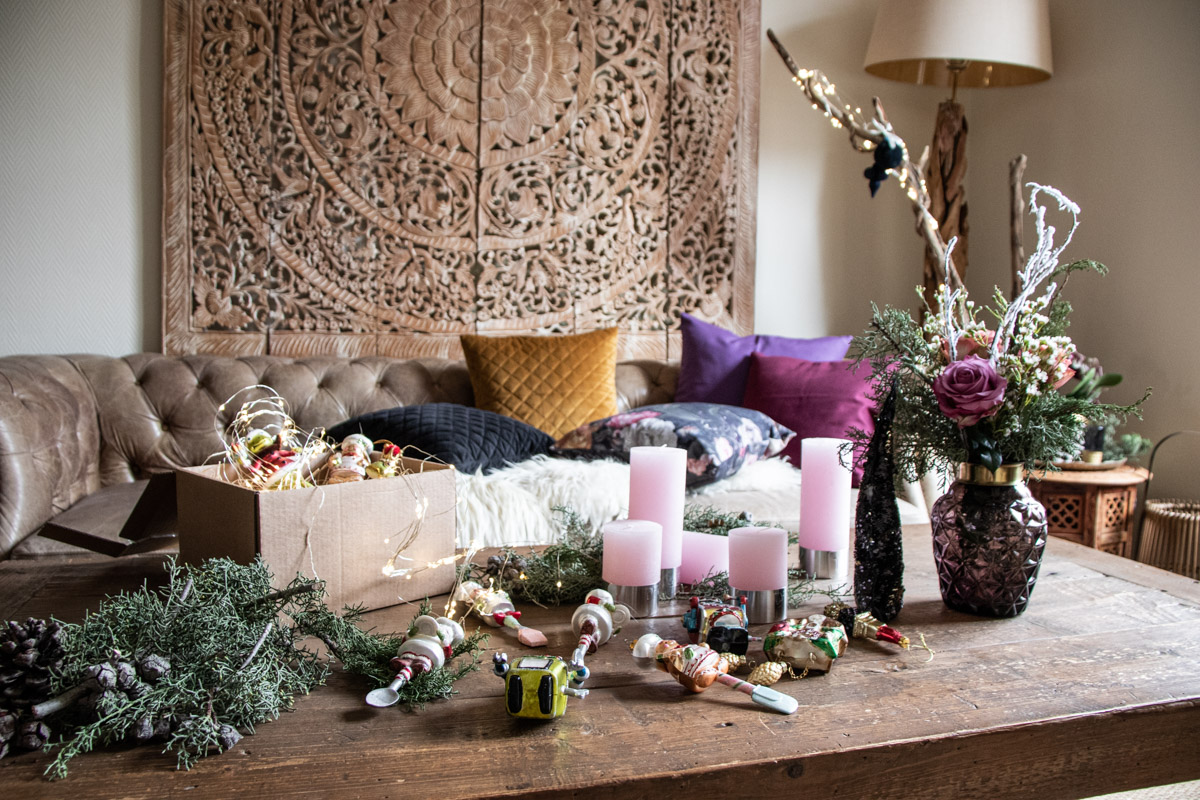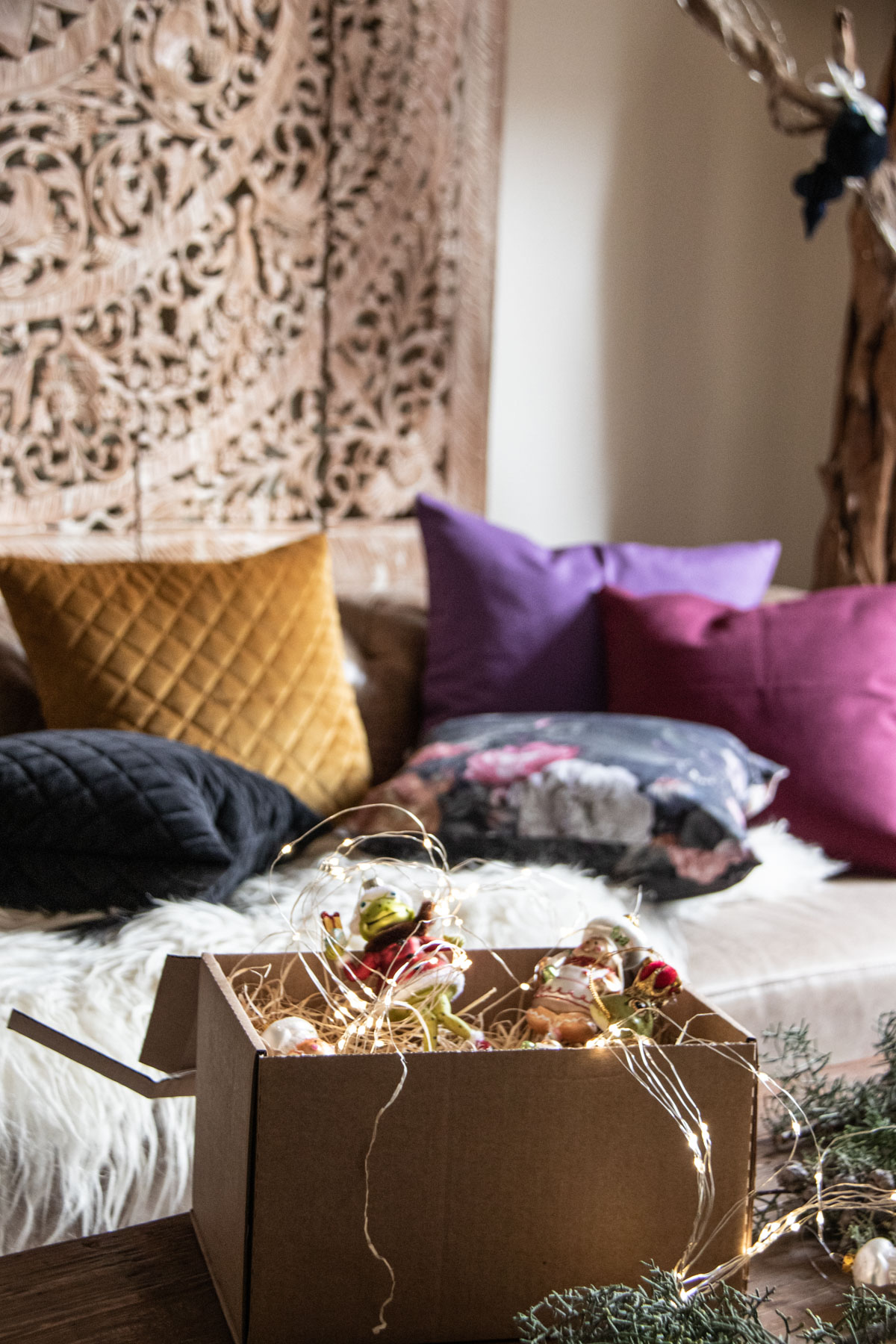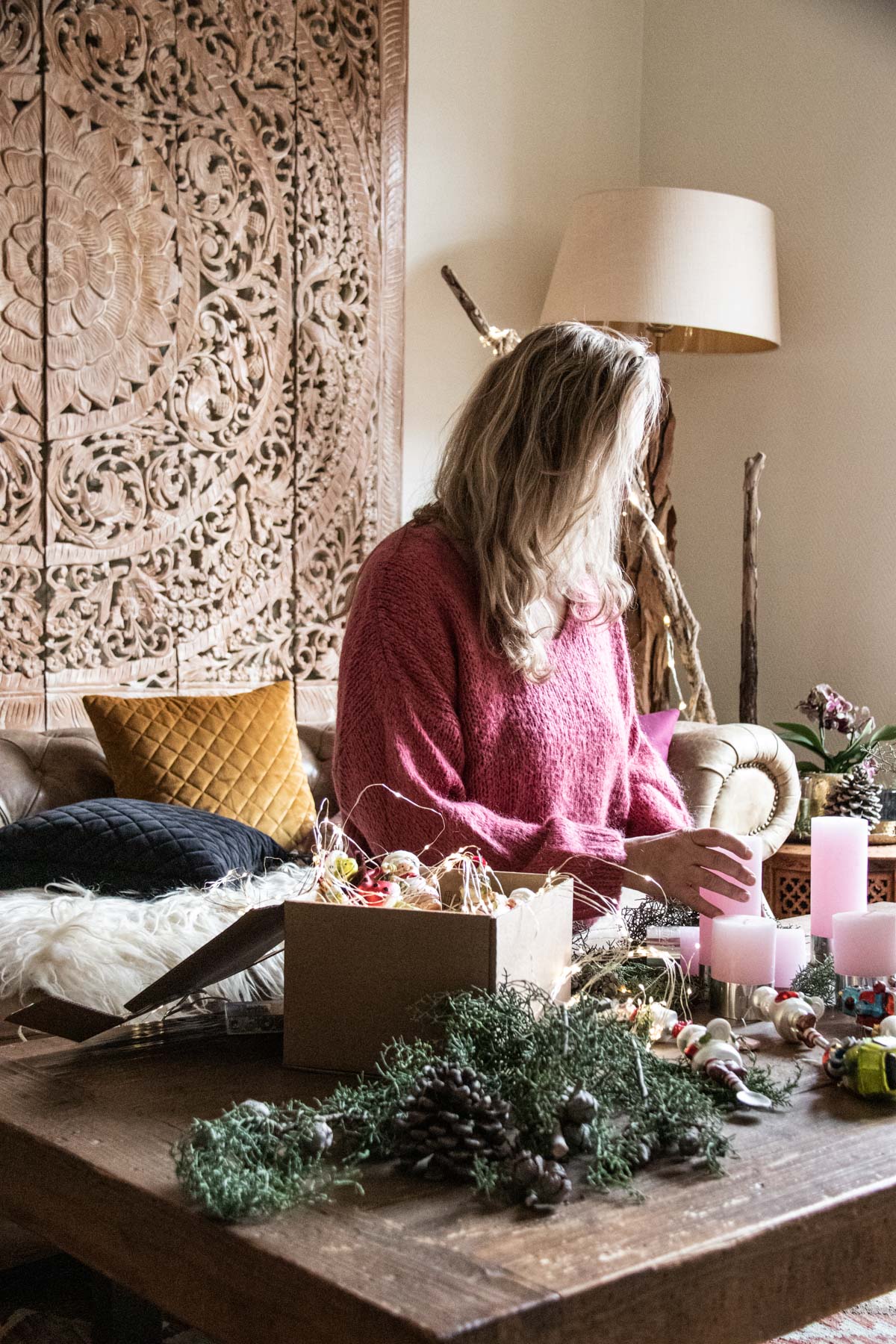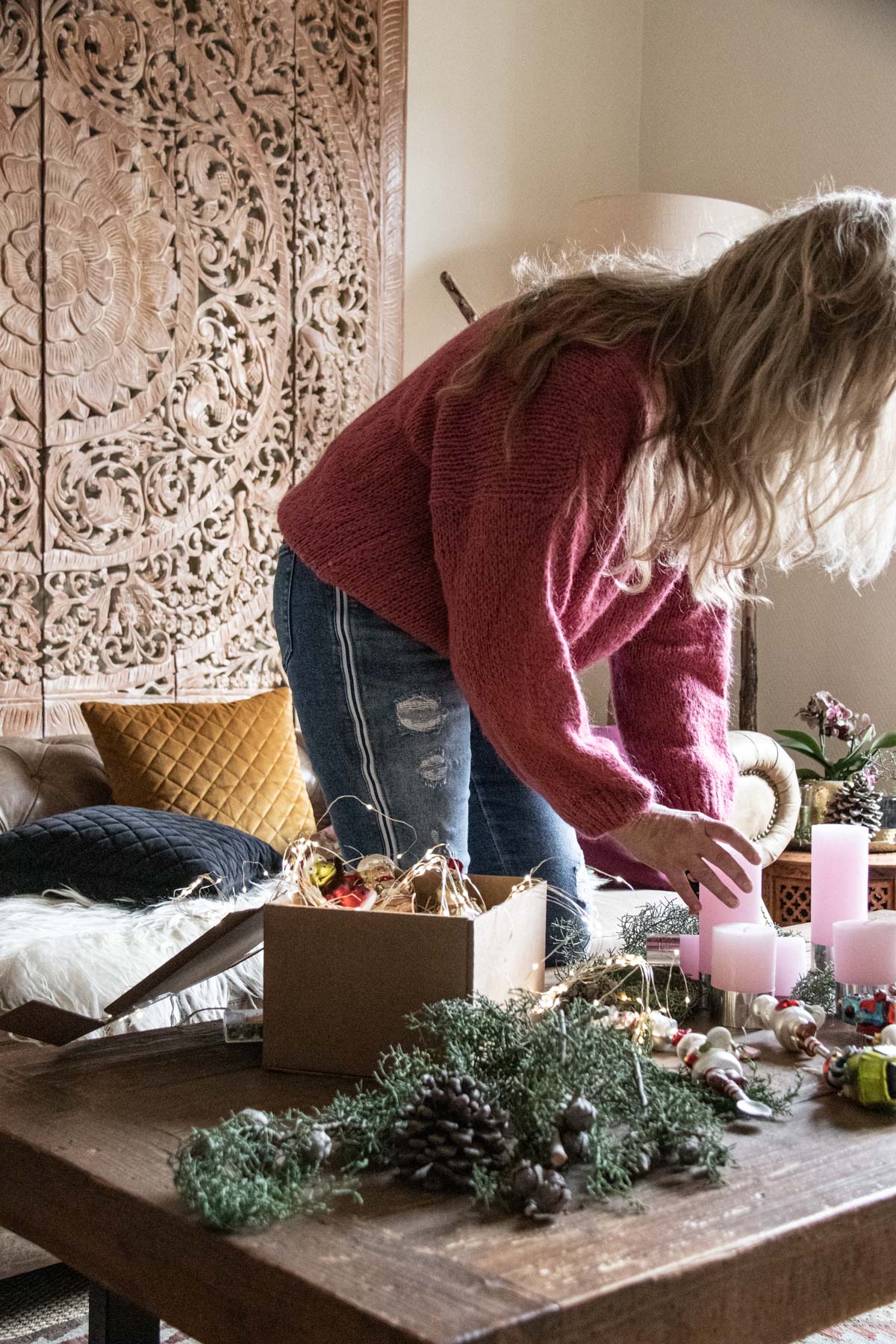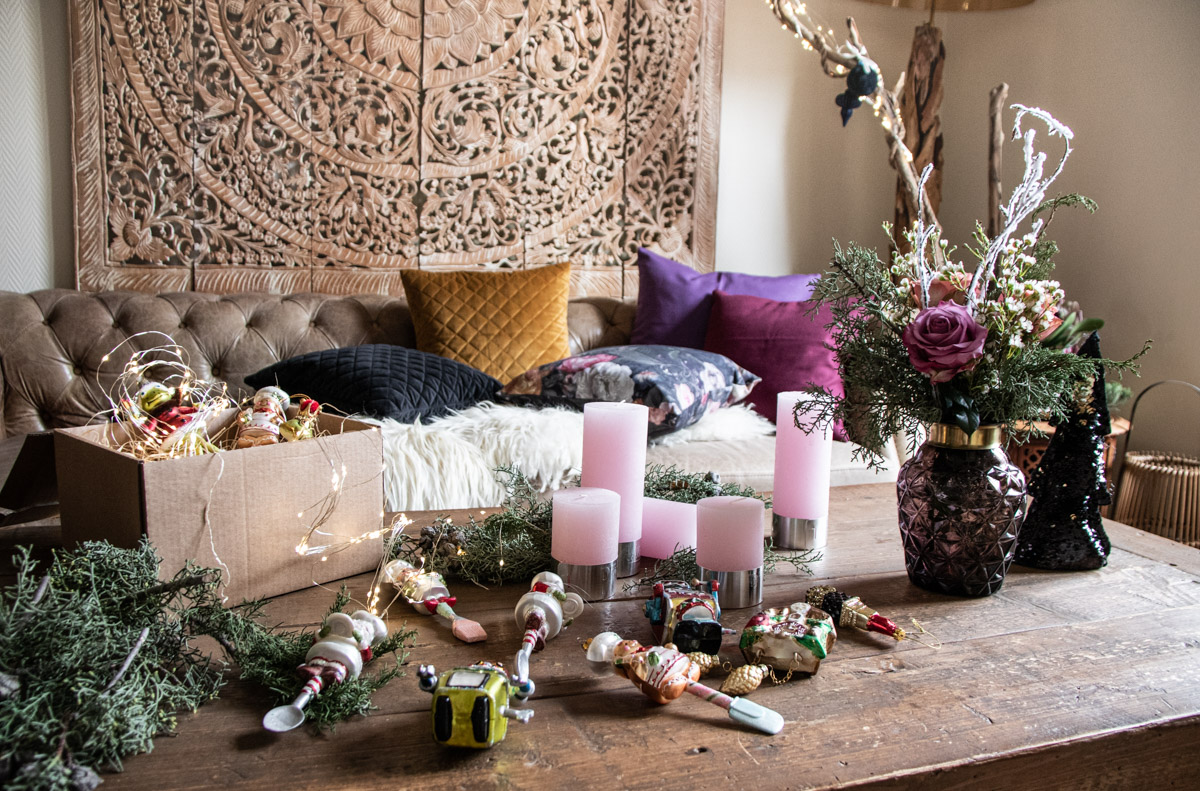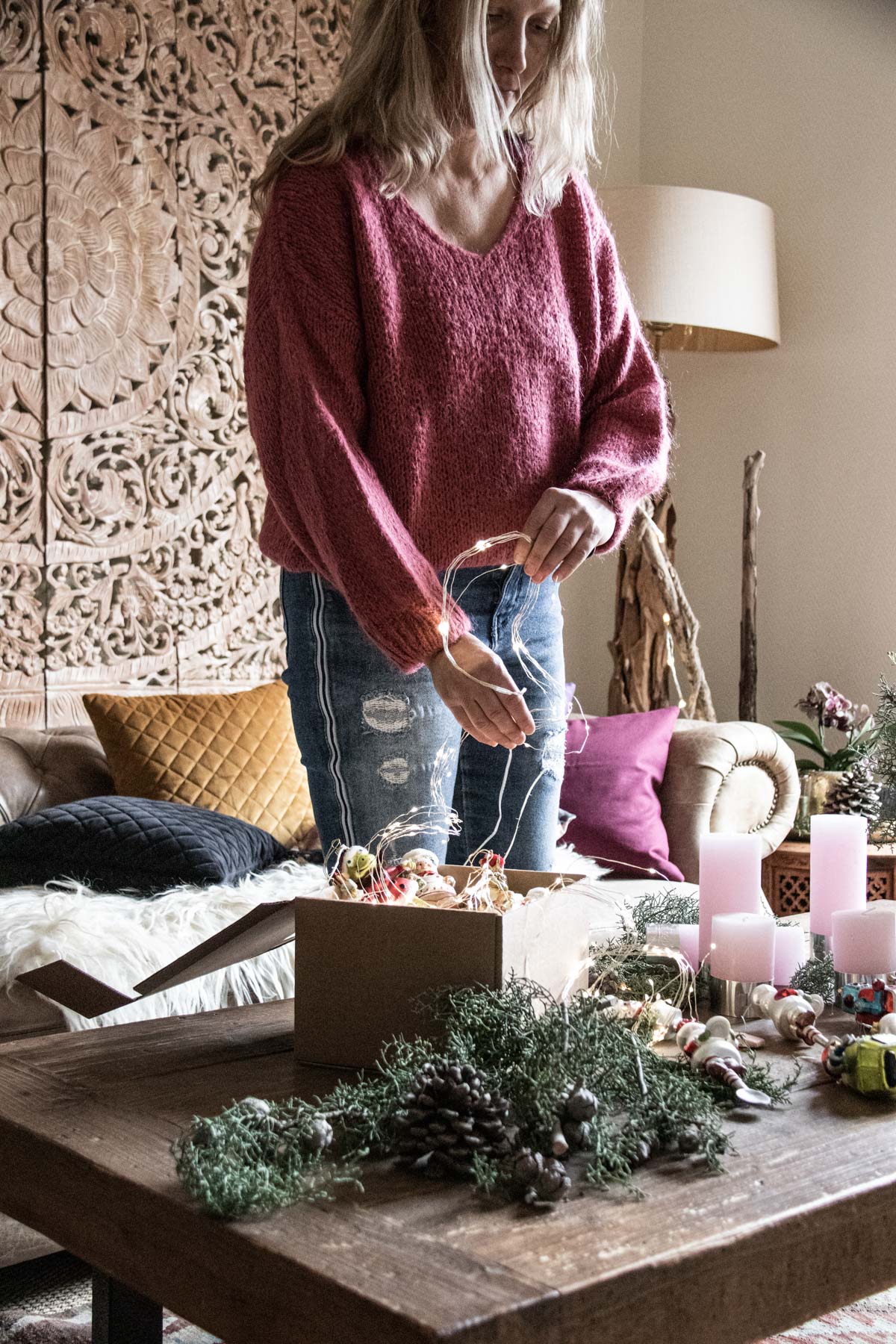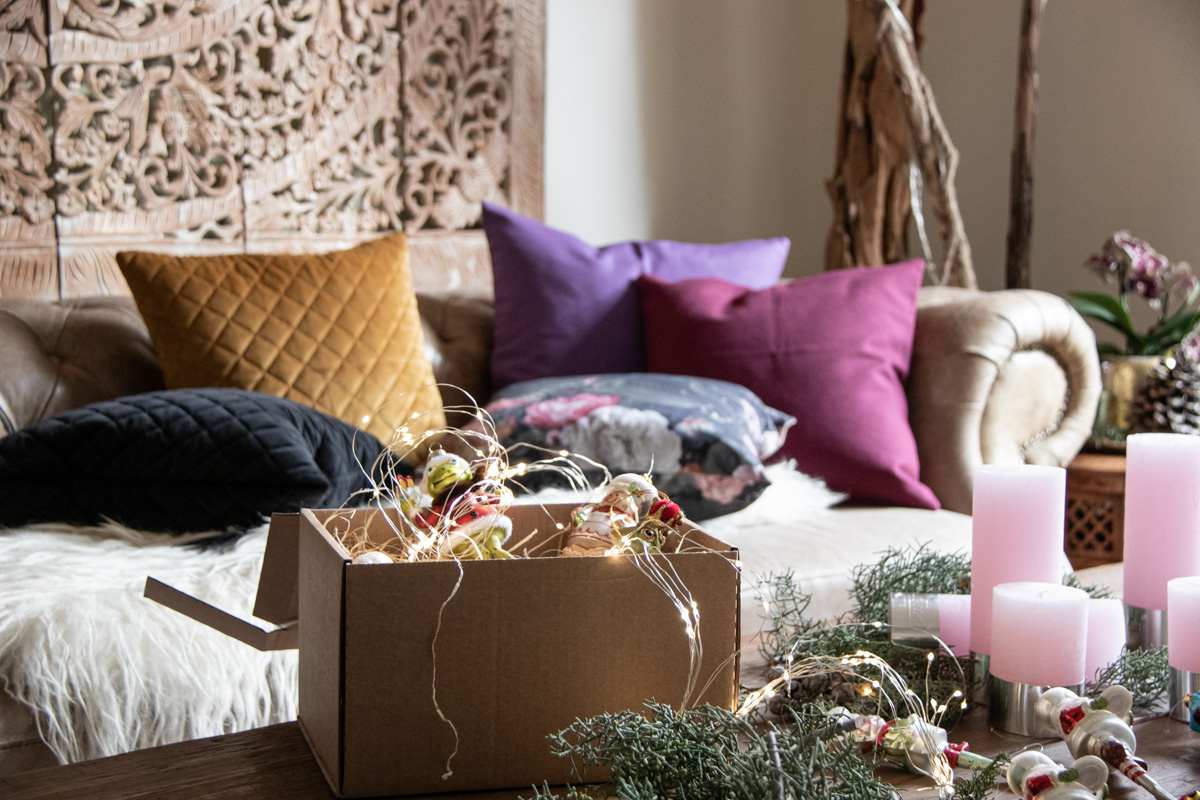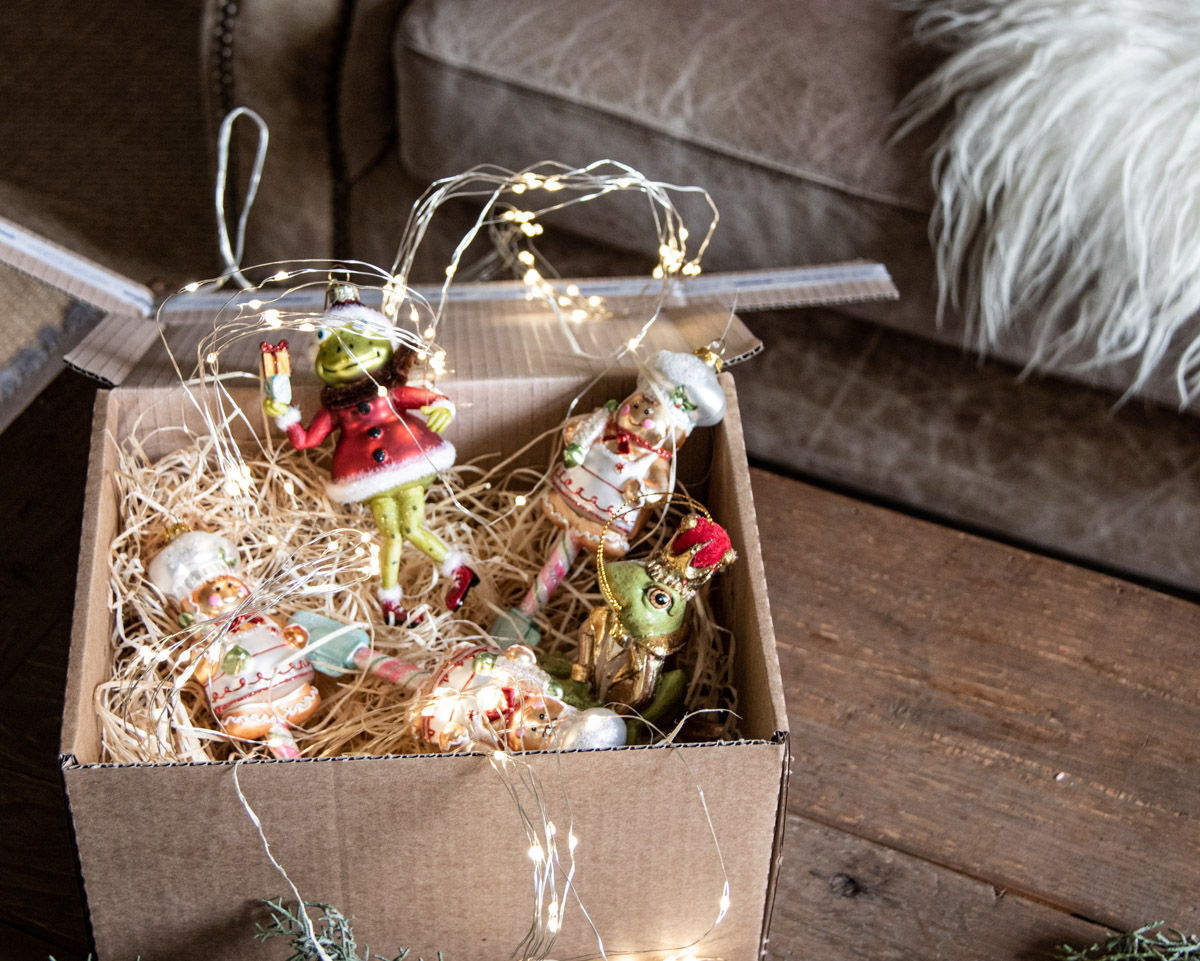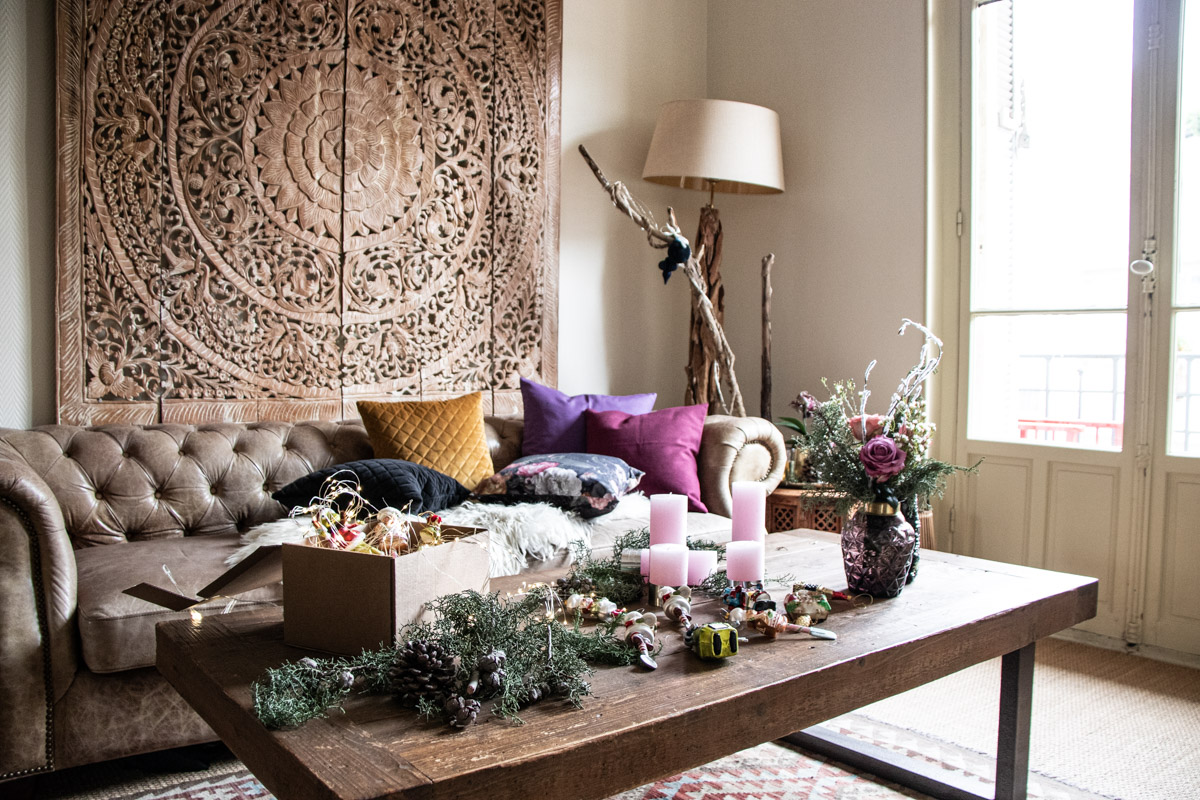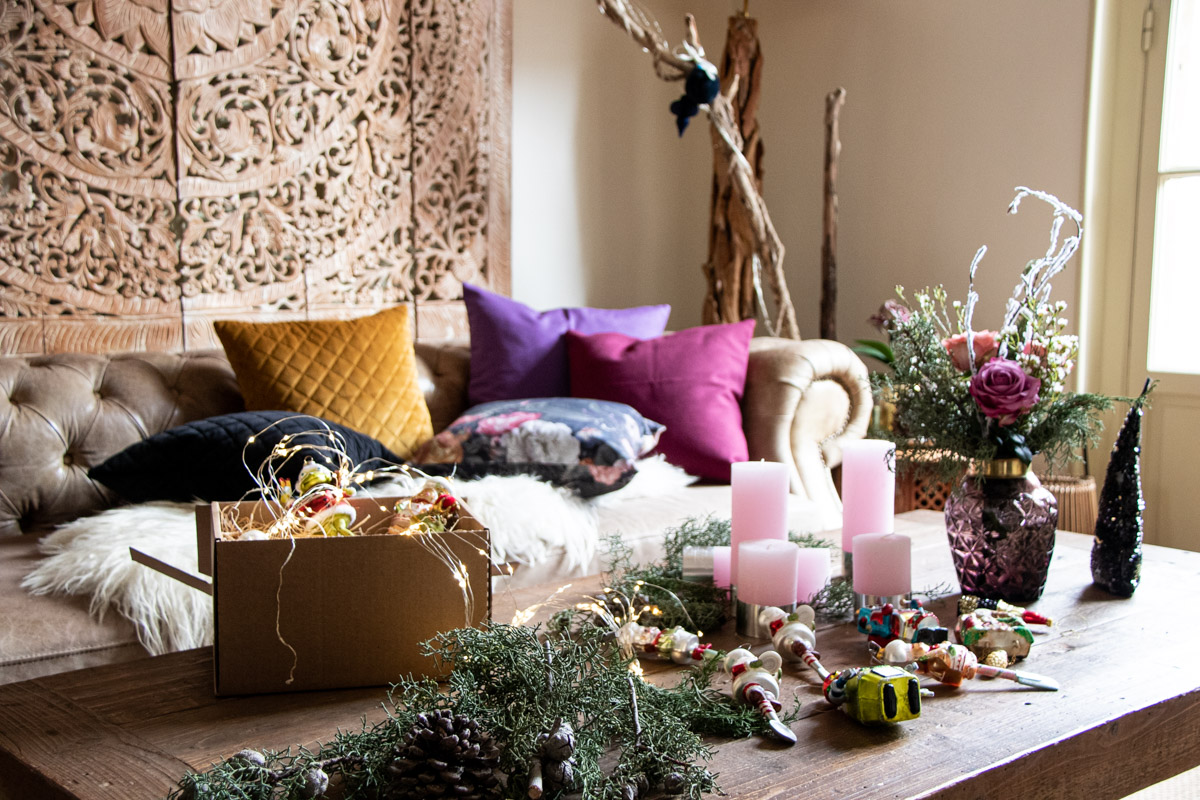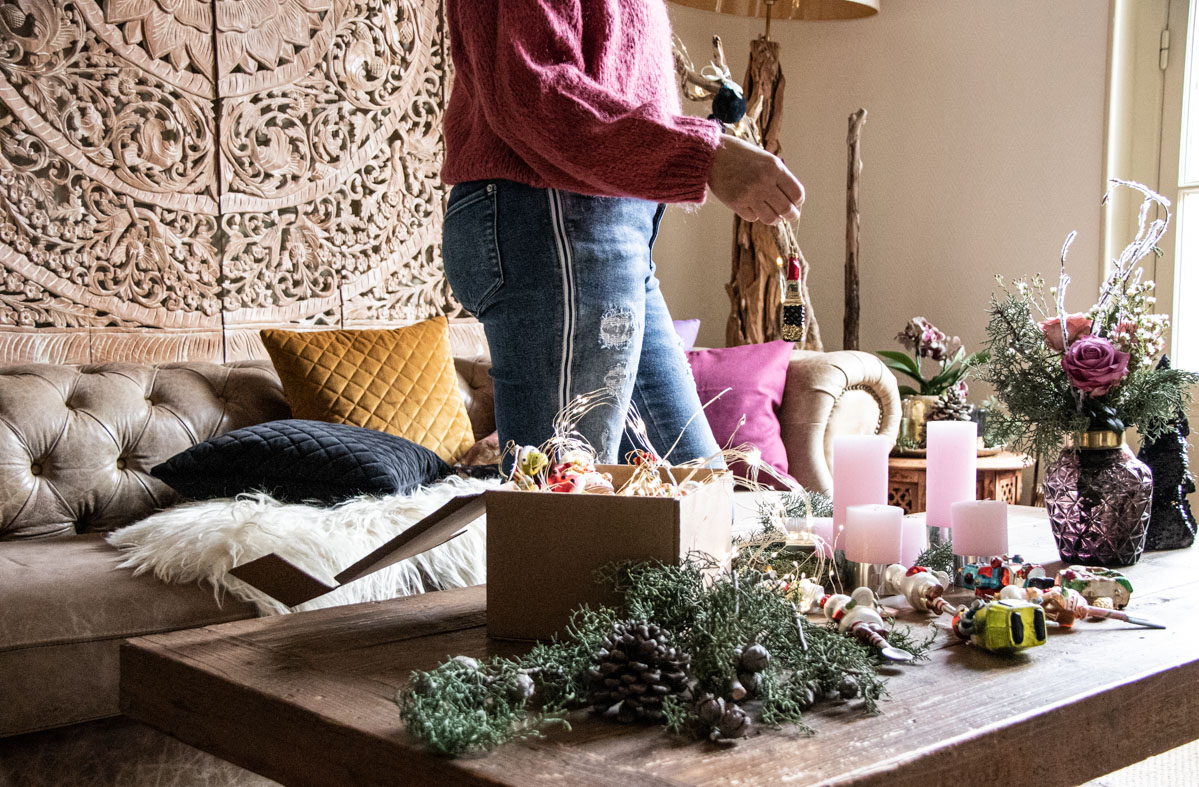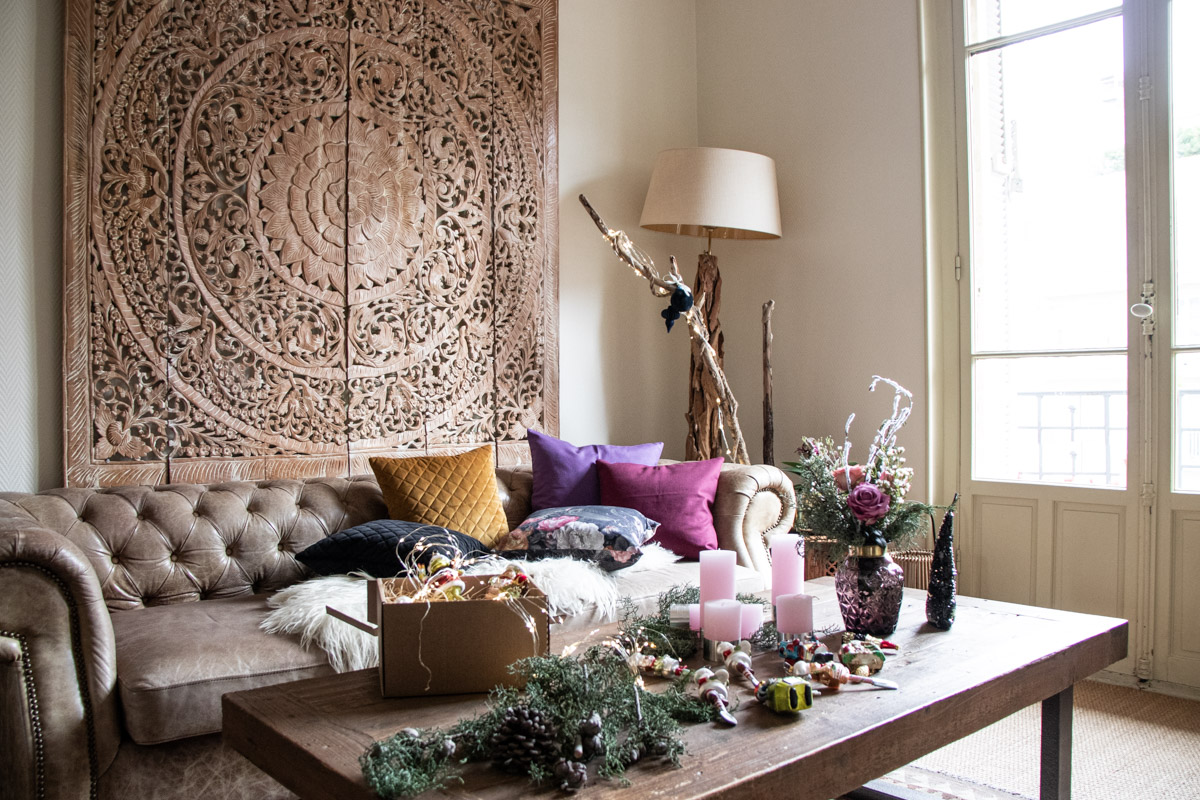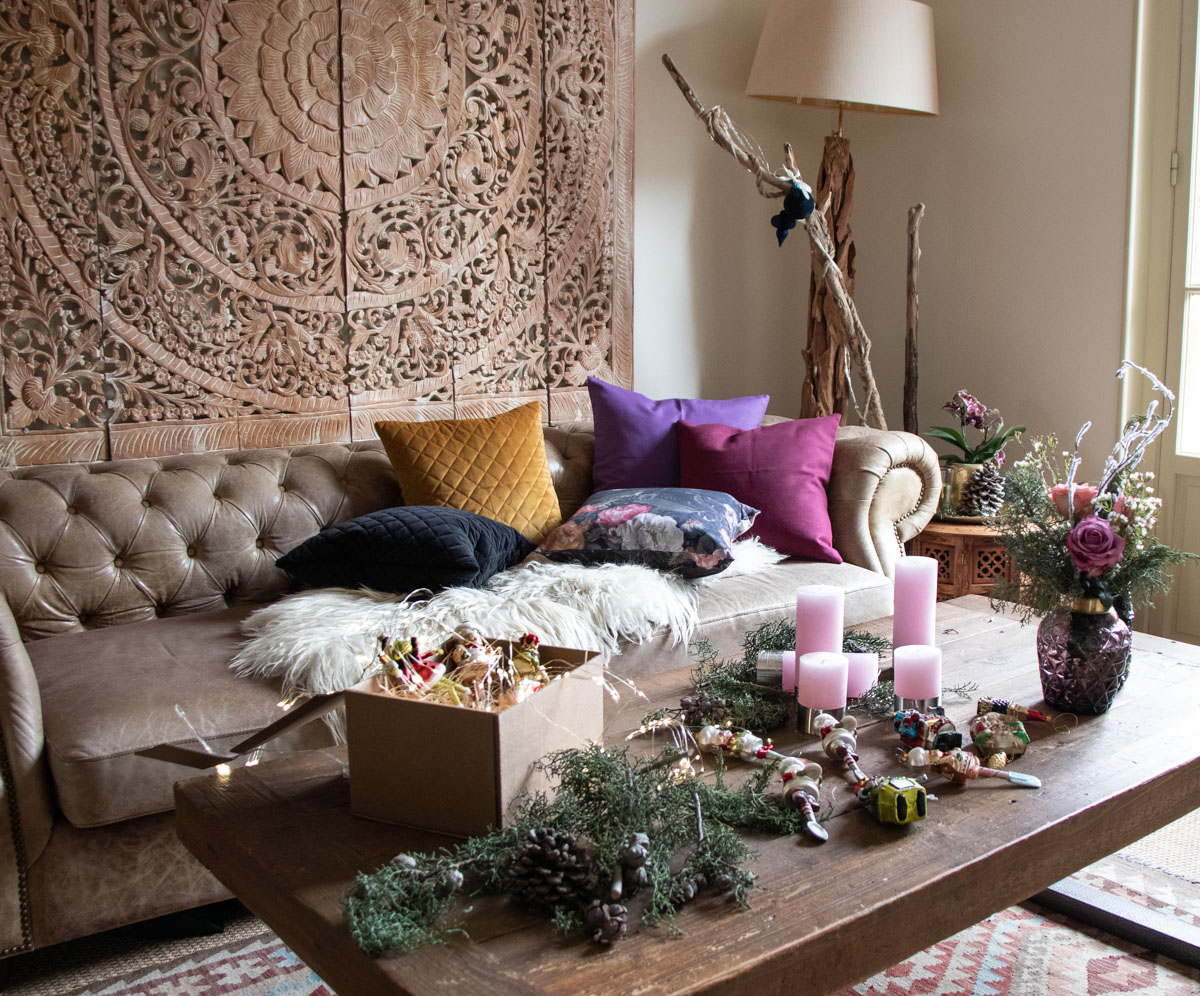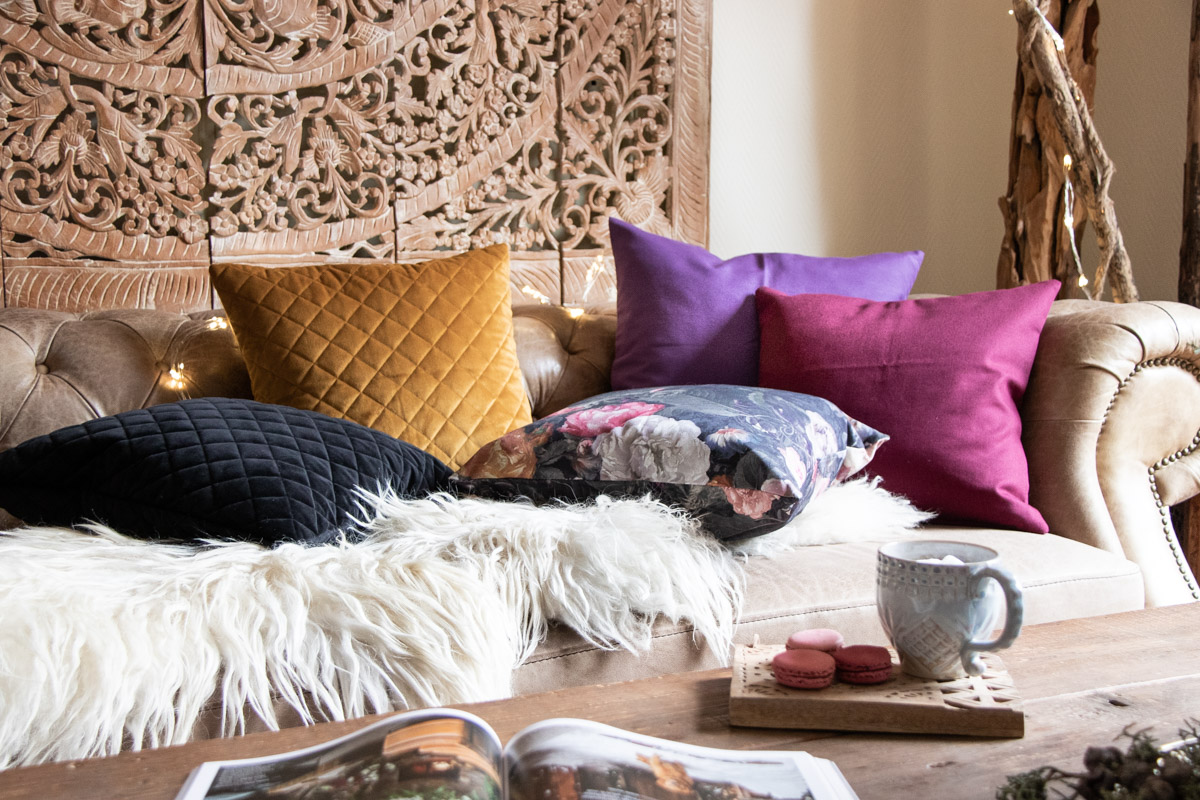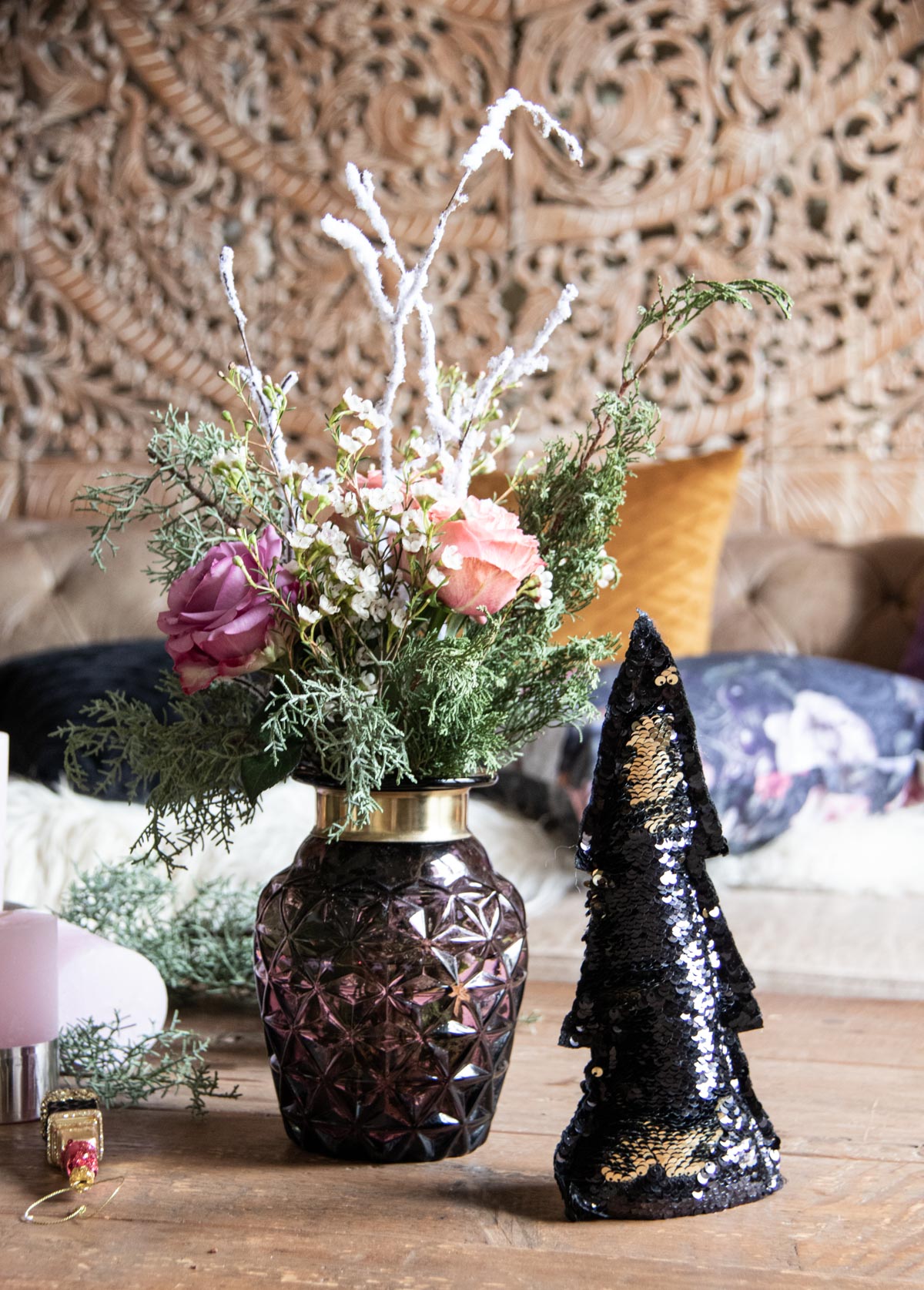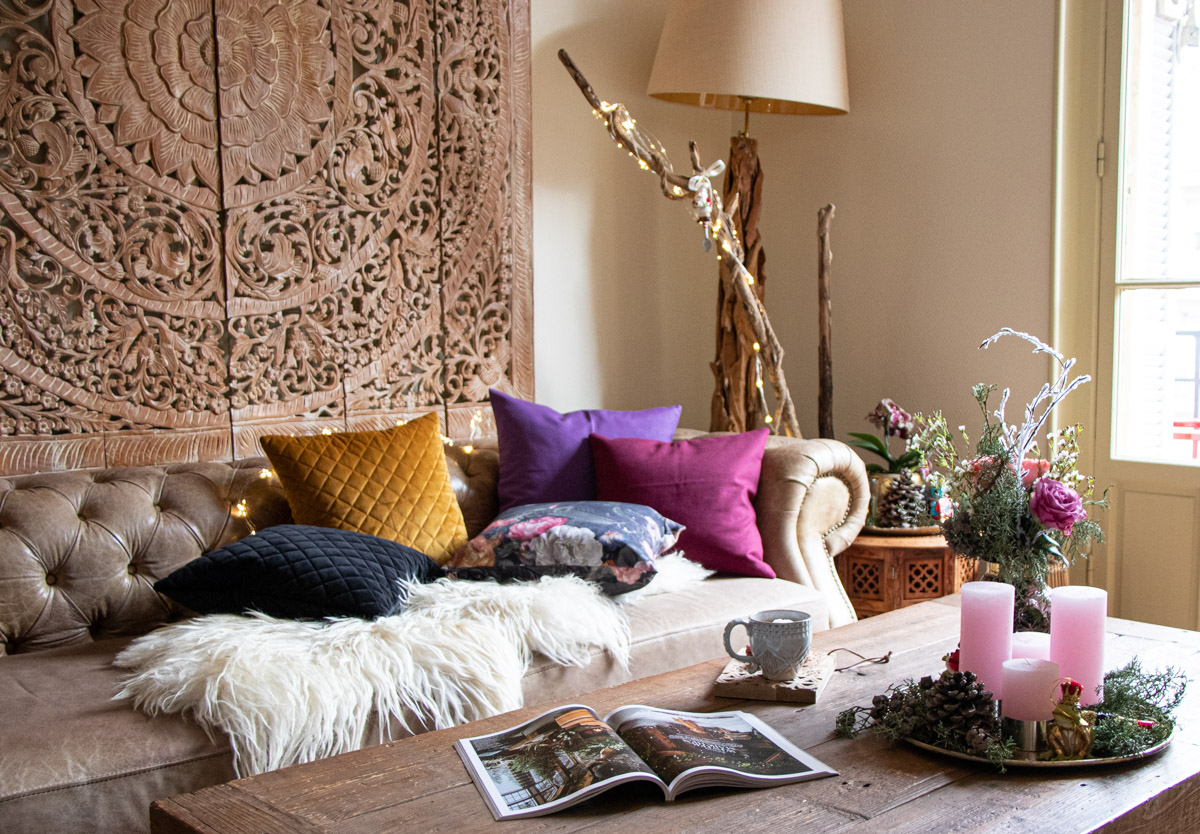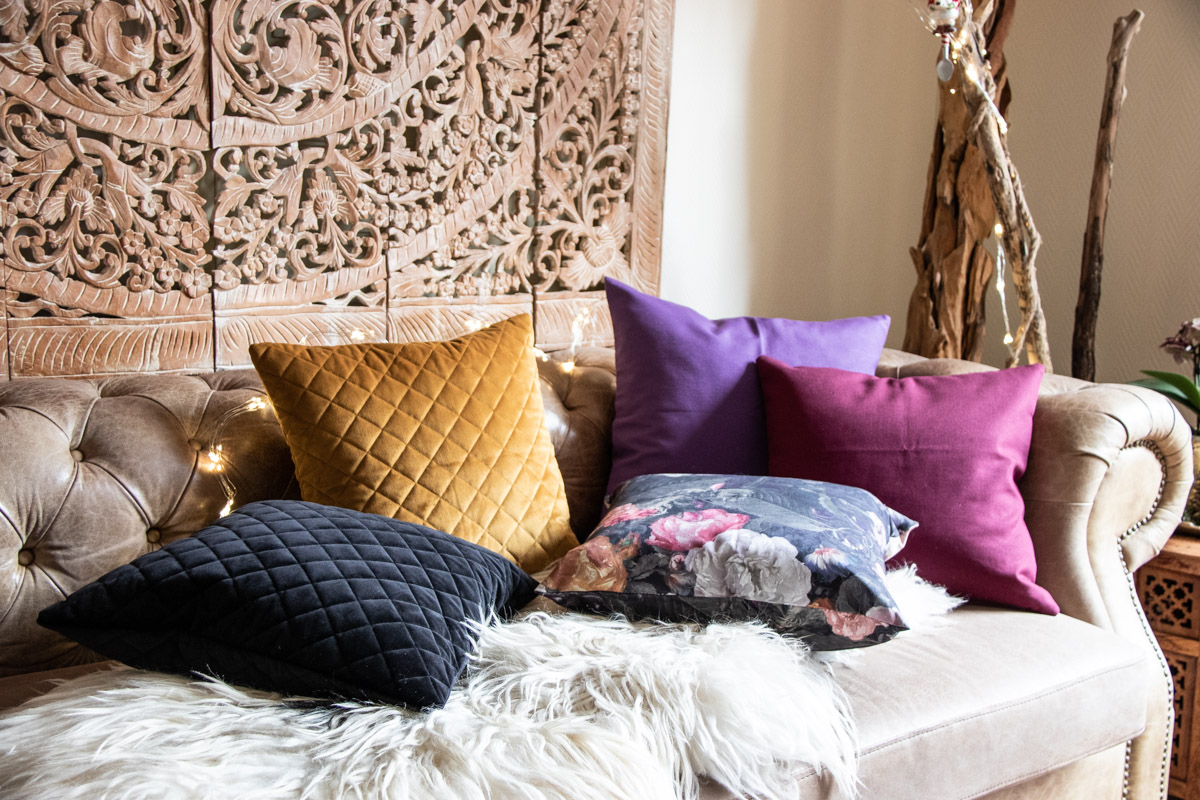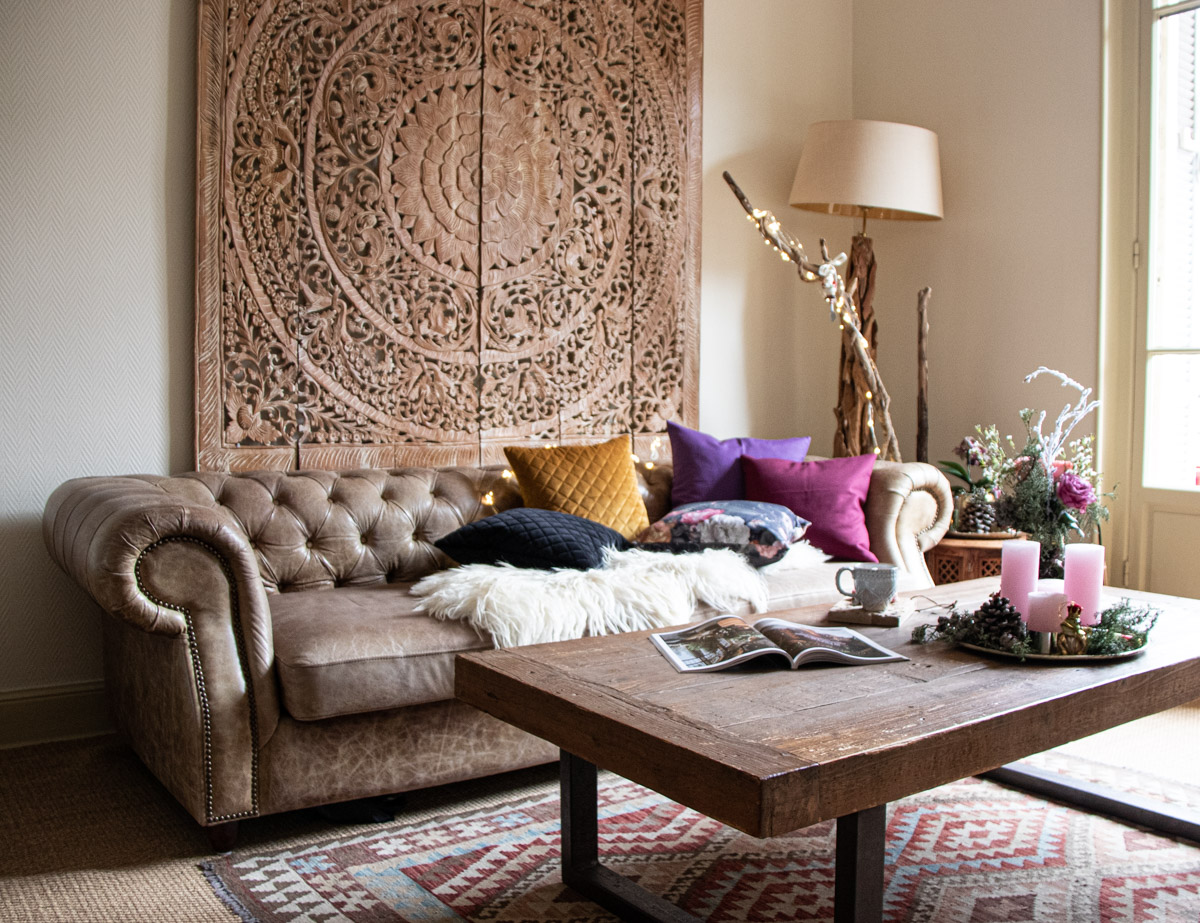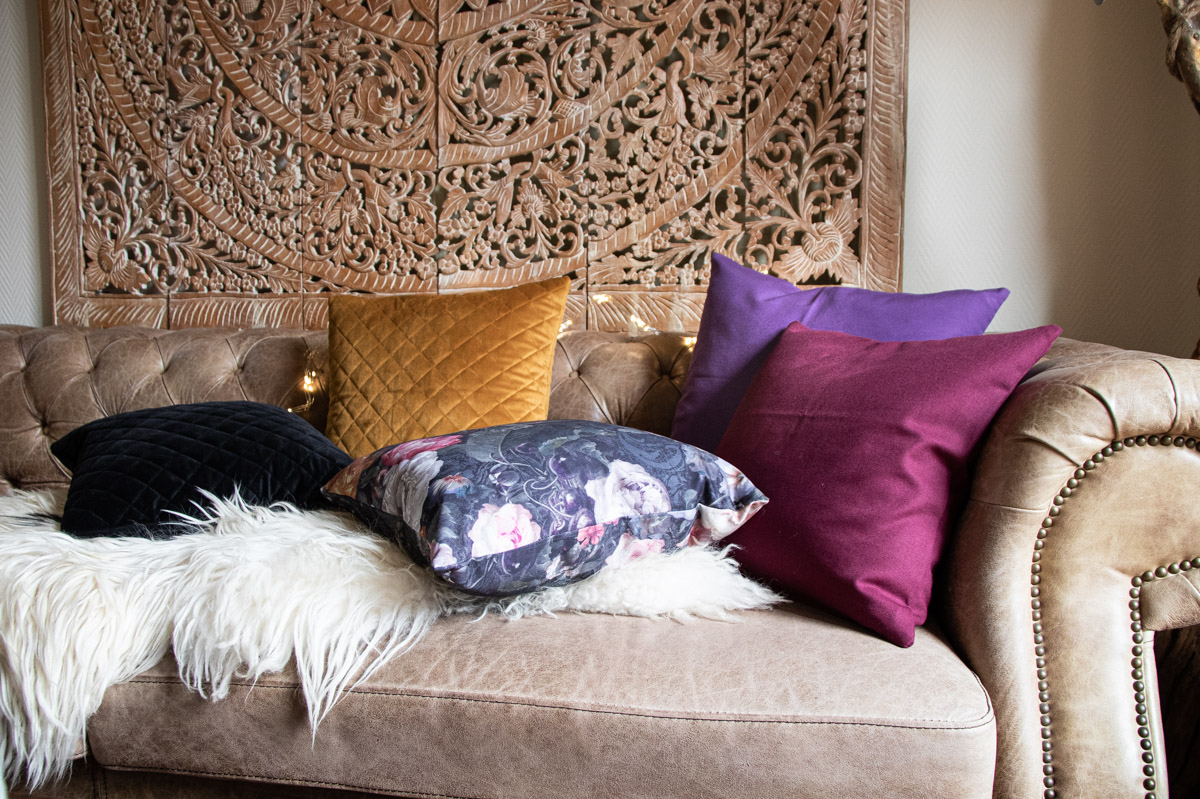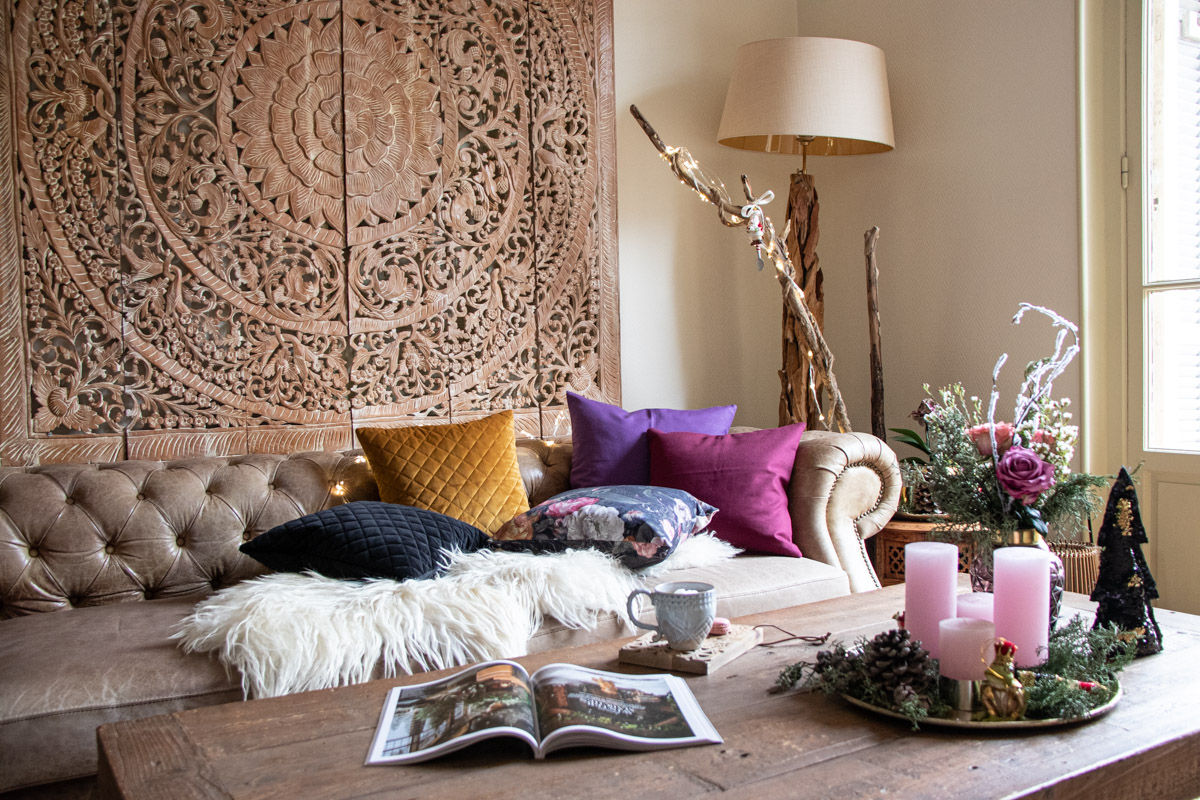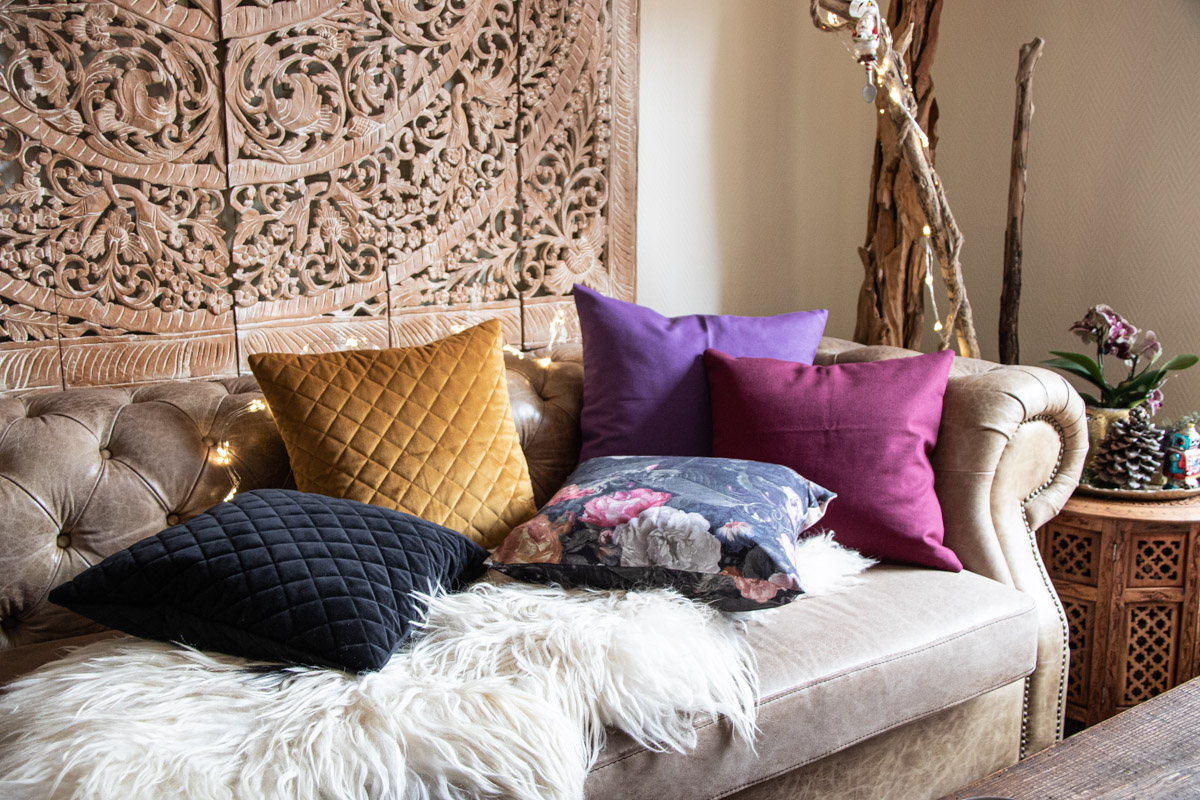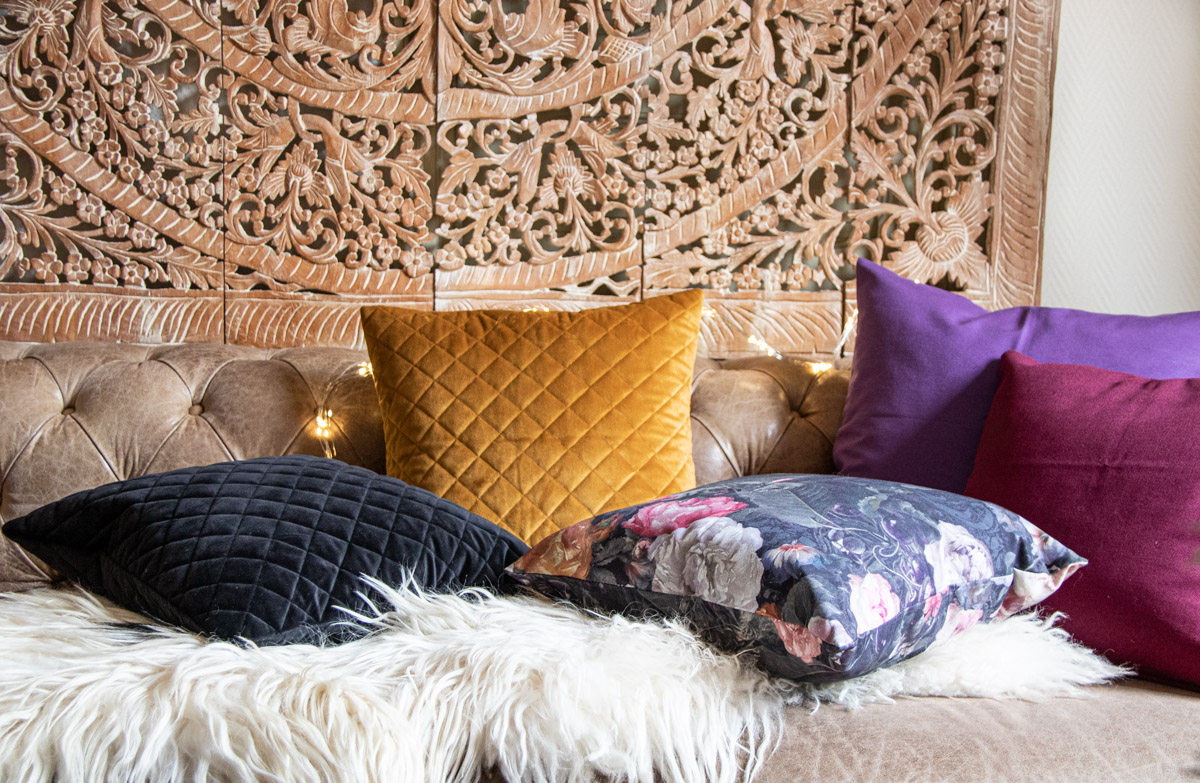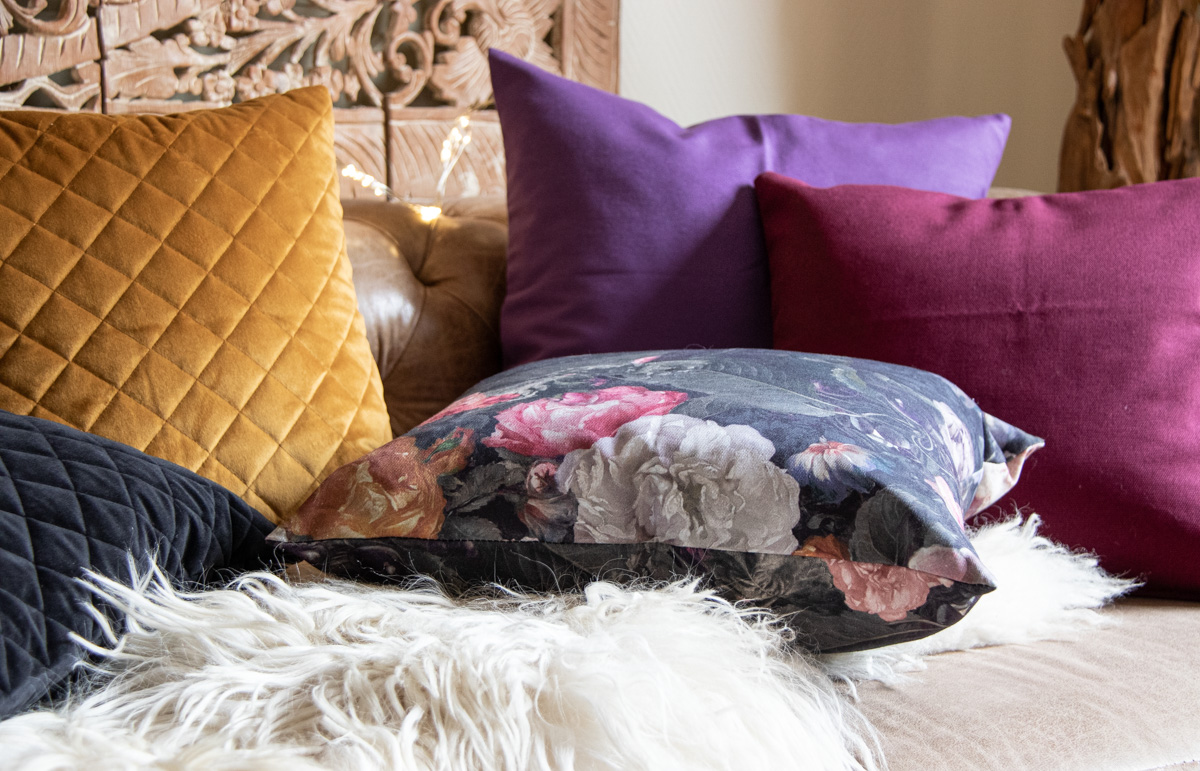 Bisous Tonja
Werbung für gesponserte Artikel
Kissen alle von "Dekoria"
gesteppte Samtkissen in vielen Farben von Dekoria
Blumenkissen von Dekoria
Dekoria auf Instagram