(Werbung aus Leidenschaft & ein Affiliate Link)
Das vierte Zwischenziel unserer Reise war "Merzouga", ein kleiner Wüstenort zu Füßen der Dünenlandschaft "Erg Chebbi".
Auch dort waren wir schon einmal (Meine Lieblingsbilder von damals findet ihr hier). Die klassische Touristen- Dromedar-Trekking- Tour mit Übernachtung im Wüstencamp haben wir wohlweislich ausgelassen. Die Temperaturen fallen in der Region nachts im Winter nämlich auf null Grad. Das ist uns viel zu kalt. Unterwegs haben wir massenhaft kranke Urlauber getroffen, die sich in den Camps erkältet haben. Aber wie in vorhergehenden Posts schon erwähnt, die nächste Marokko- Winterreise mache ich mit Wärmflasche im Gepäck.
Wie ihr sehen könnt, hatte ich mein süßes Elefantenarmband von Franzi (wer sie nicht kennt – hier auf Instagram) mit dabei. Ich fand den Gedanken einfach zu gut, Franzi mit "ein Elefant in der Wüste"- Bildern vollzuspamen. Die Bilder habe ich gemacht, aber die Internetverbindung in der Wüste via Satellit war einfach zu schlecht, um Franzi so richtig vollzuspamen. Deshalb müsst ihr euch jetzt die Bilder anschauen.
---
(advertising with passion & affiliate link)
The fourth stop of our journey was "Merzouga", a small desert village at the foot of the dune landscape "Erg Chebbi".
We have also been there before (you can find my favourite pictures from that time here). The classic tourist dromedary trekking tour with an overnight stay in a desert camp we omitted wisely. The temperatures in the region drop to zero at night in winter. That is much too cold for us. On the way we met a lot of sick travellers who got a cold in the camps. But as already mentioned in previous posts, the next Morocco winter trip I do with a hot-water bottle in my luggage.
As you can see, I had my cute elephant bracelet from Franzi (who doesn't know her – here on Instagram) with me. I thought it was just too good to spam Franzi with "an elephant in the desert" pictures. I took the pictures, but the internet connection in the desert via satellite was just too bad to spam Franzi. That's why you have to look at the pictures now.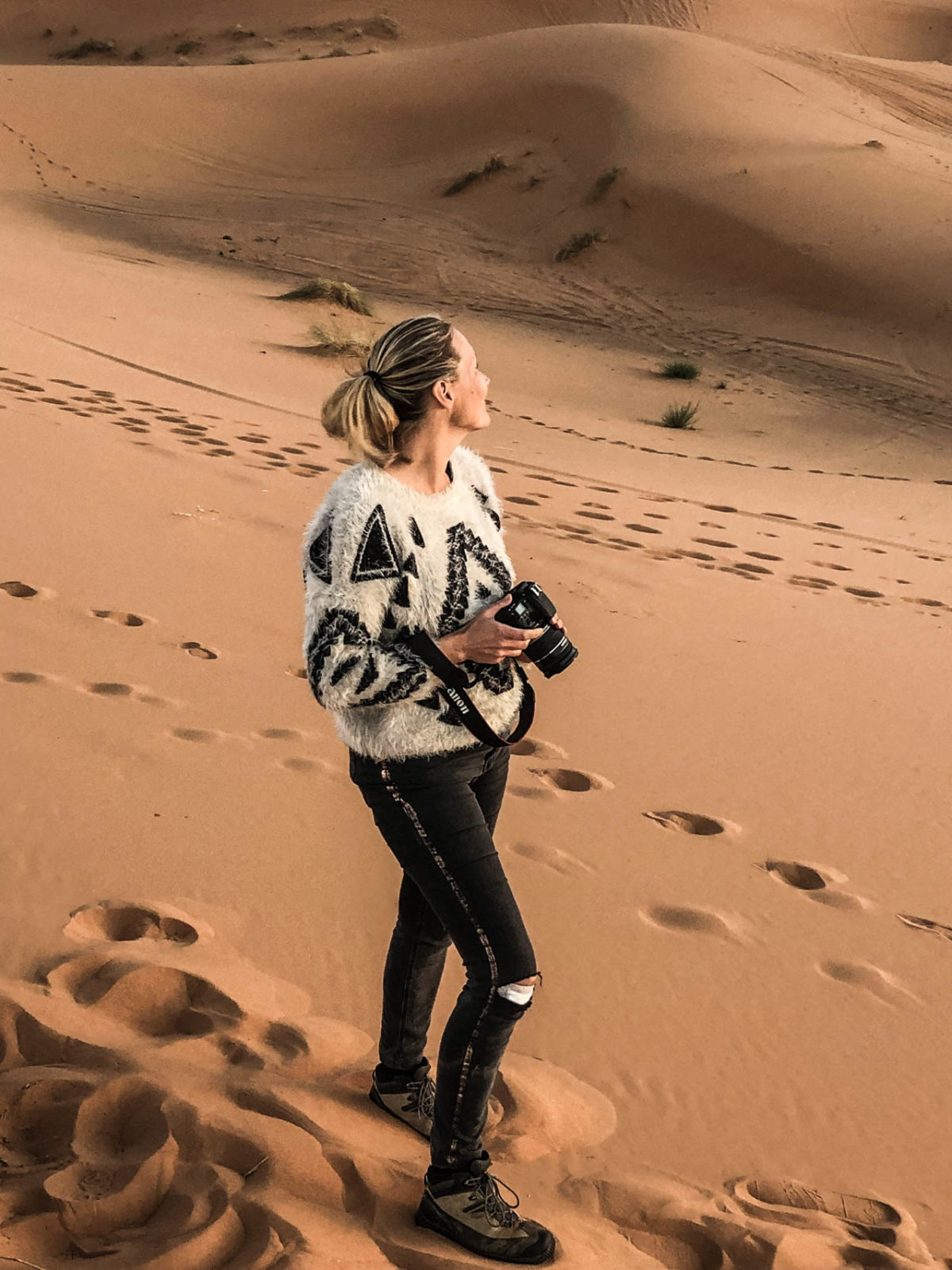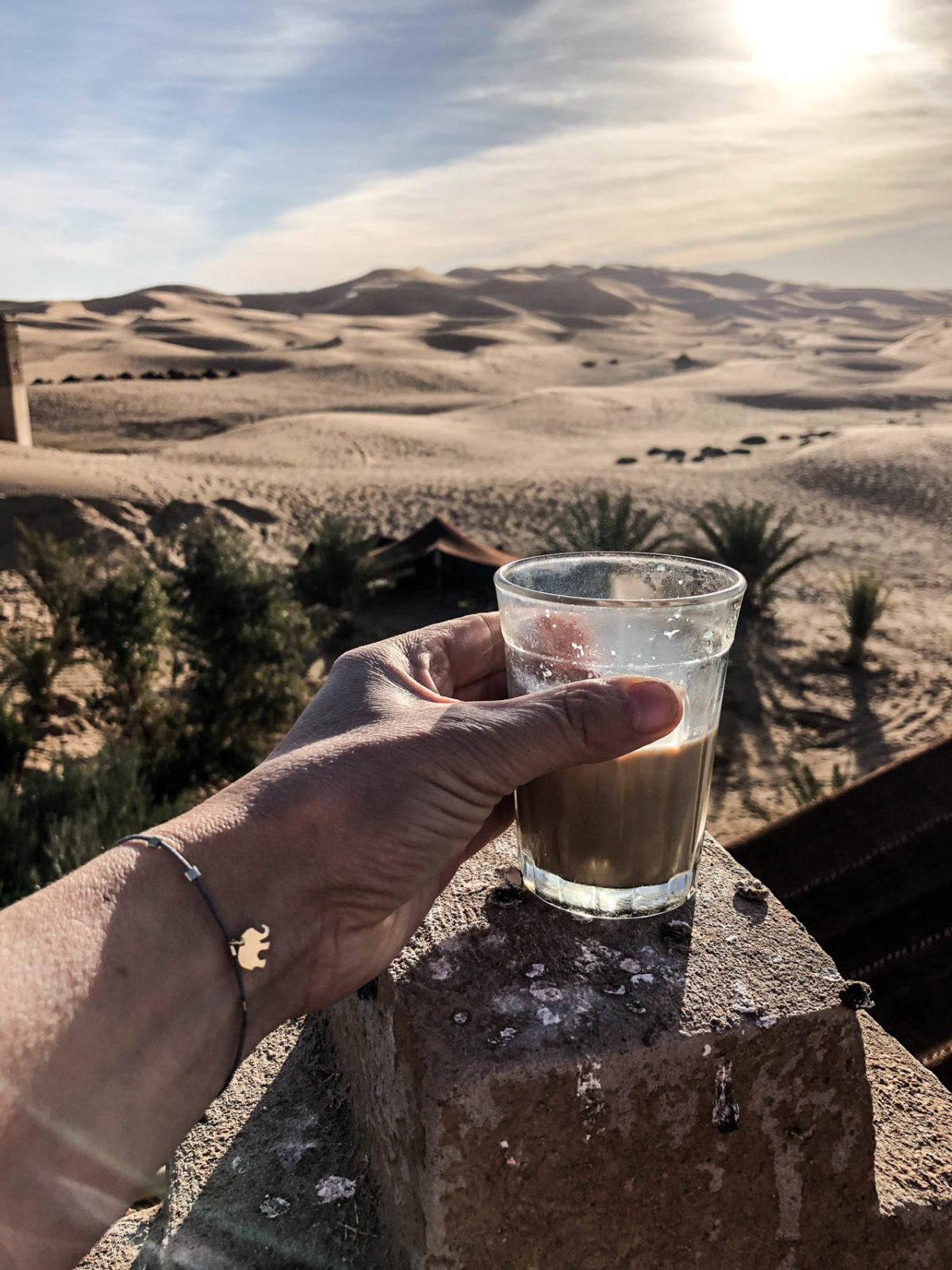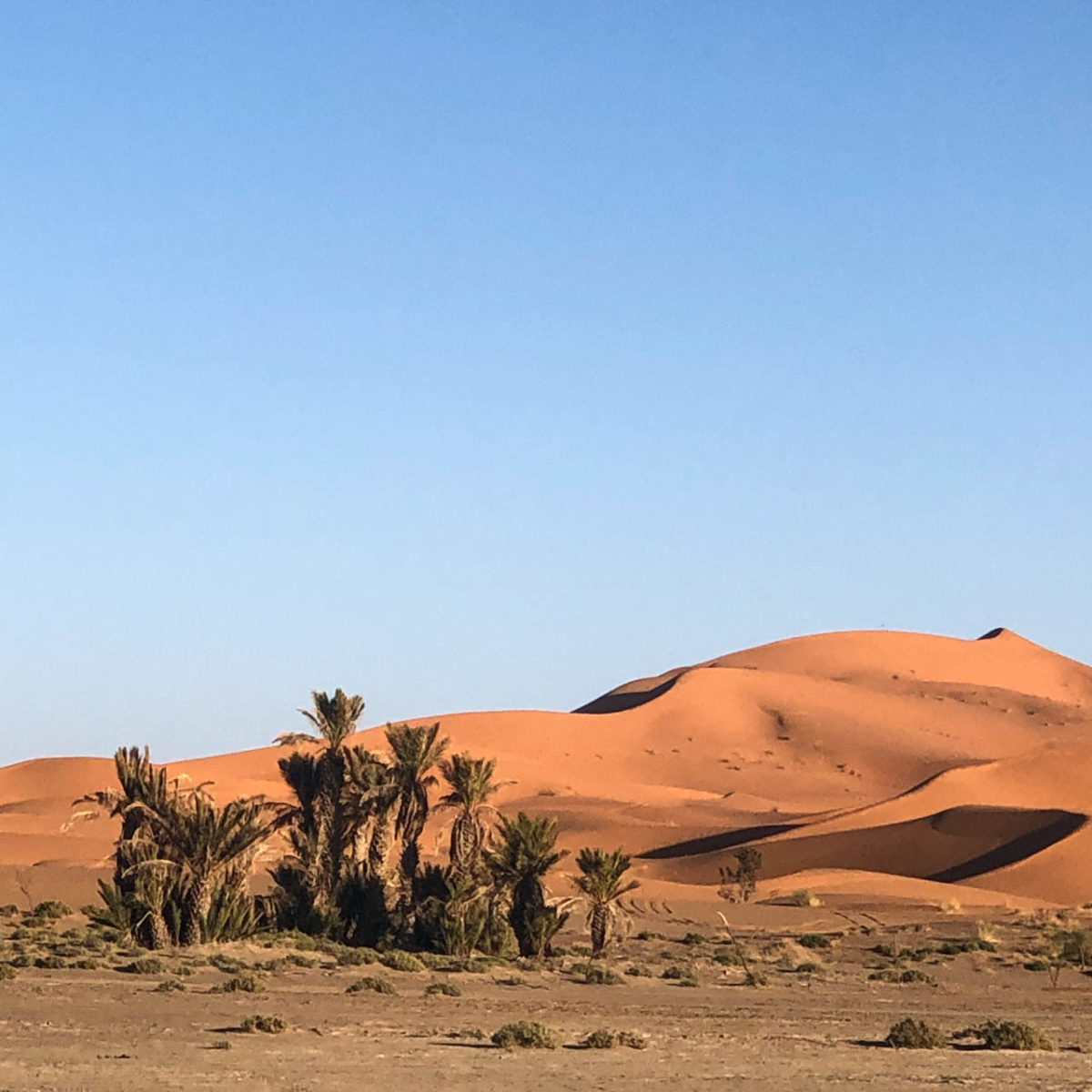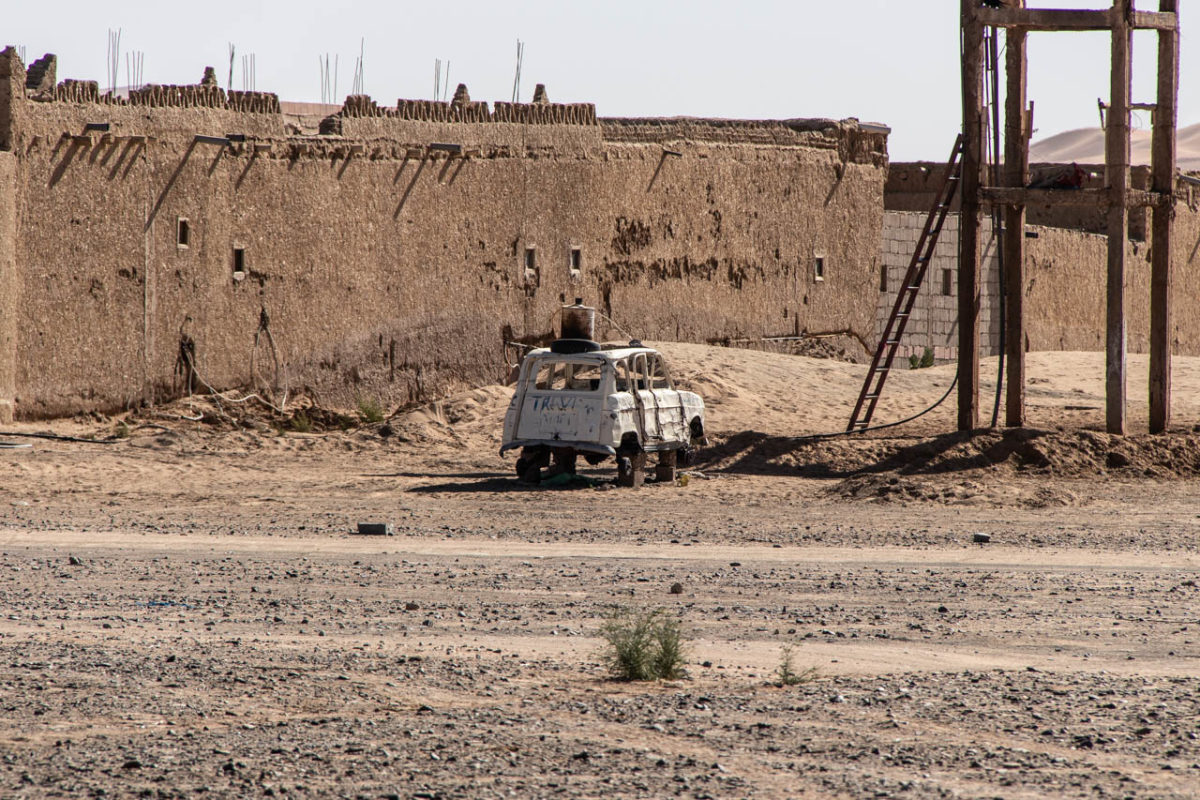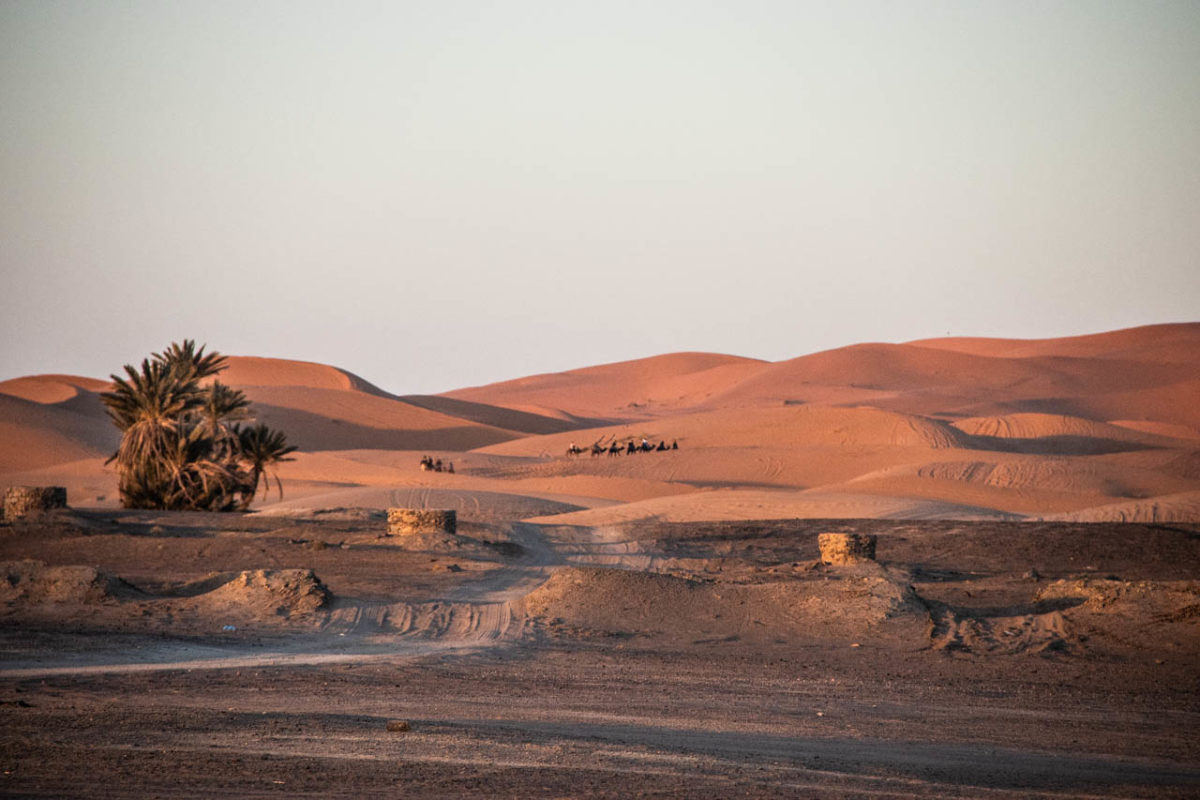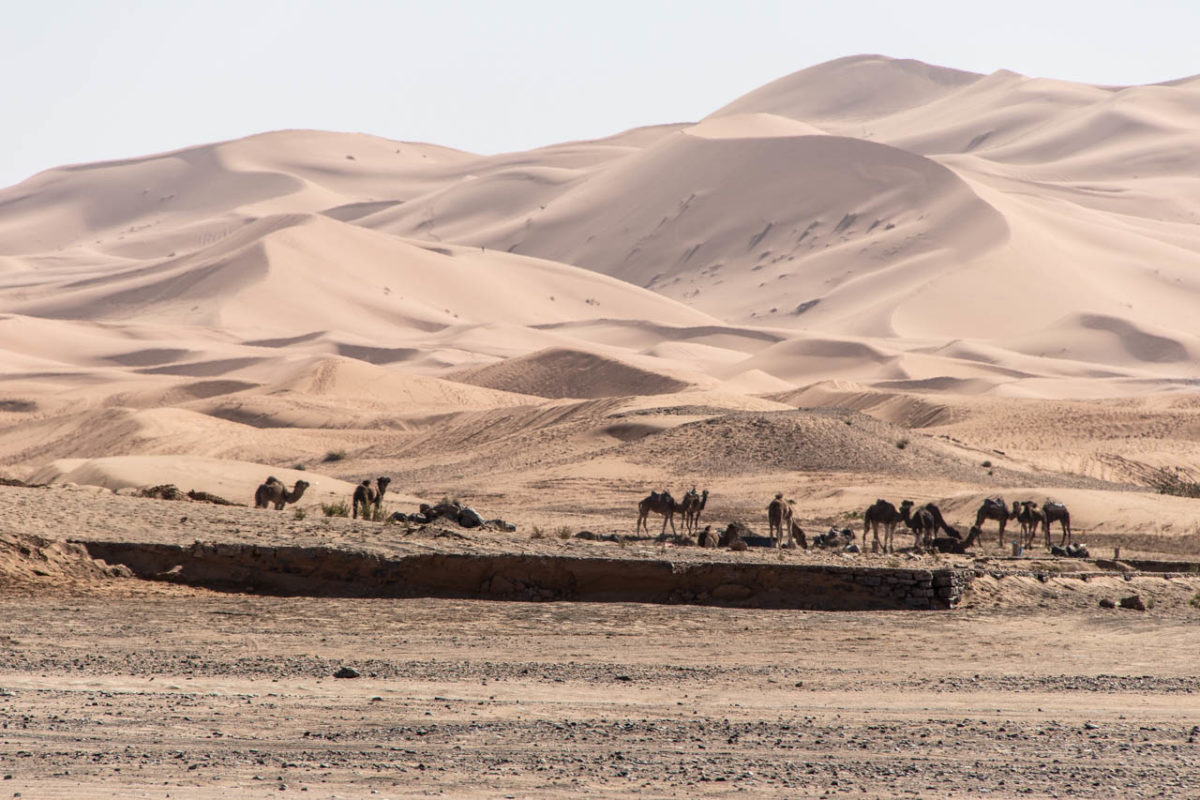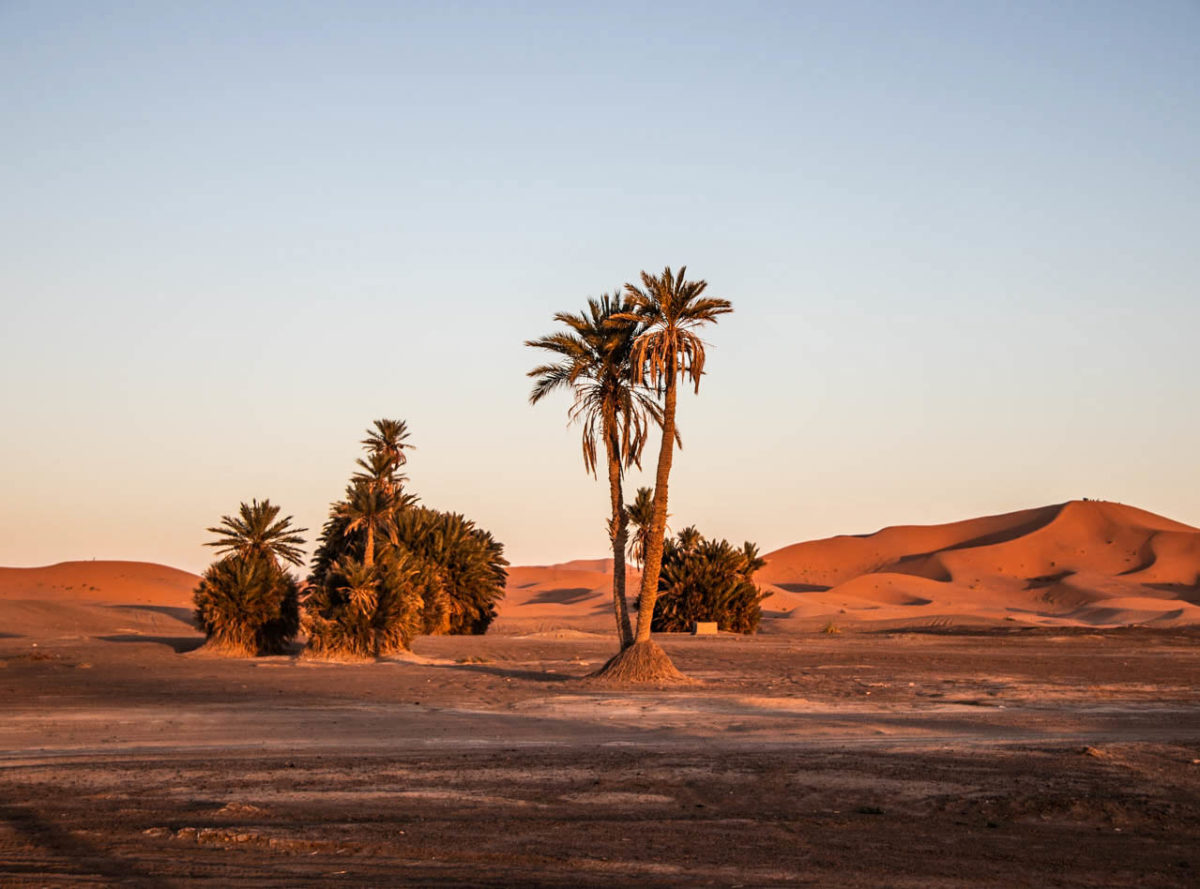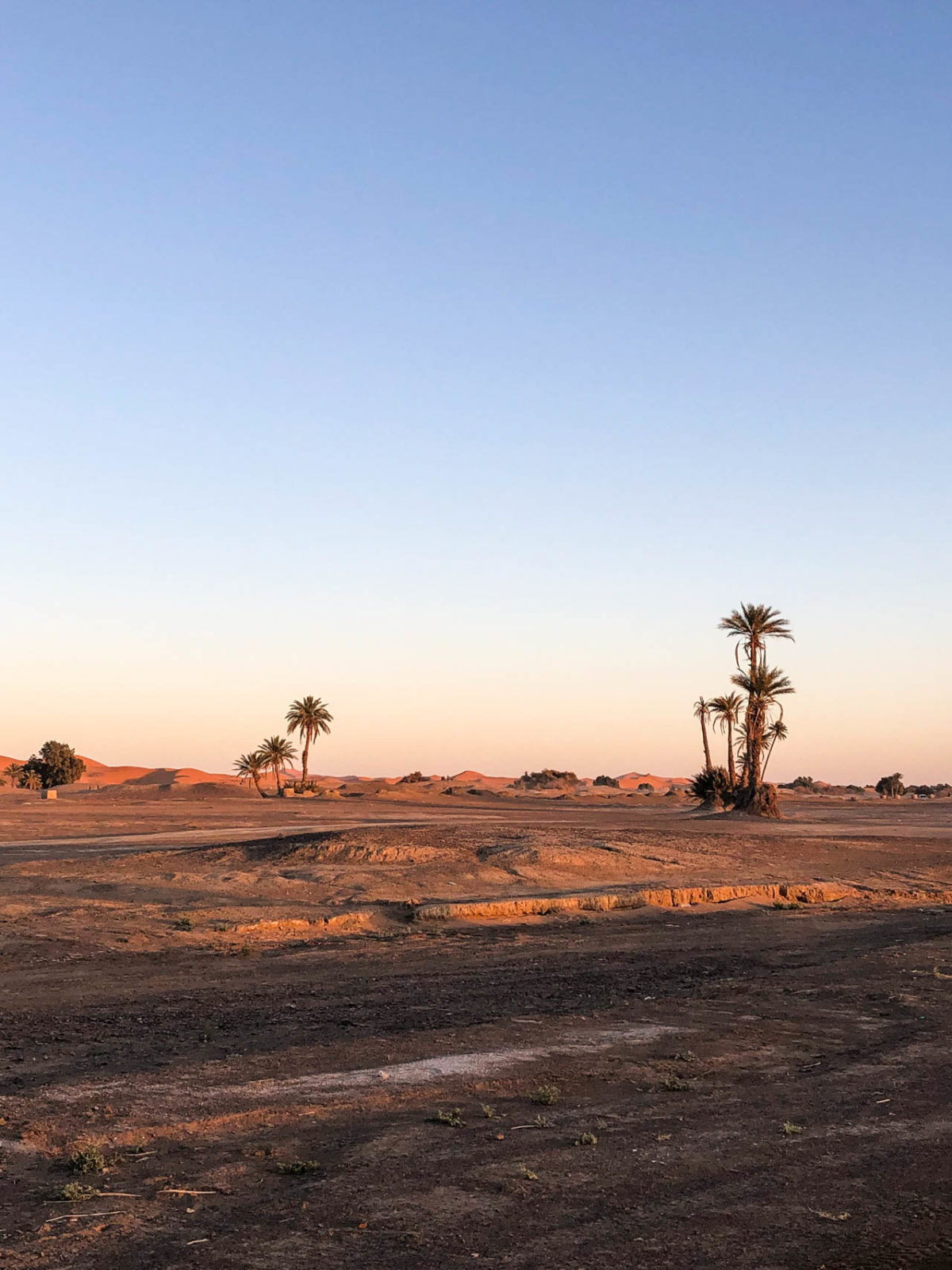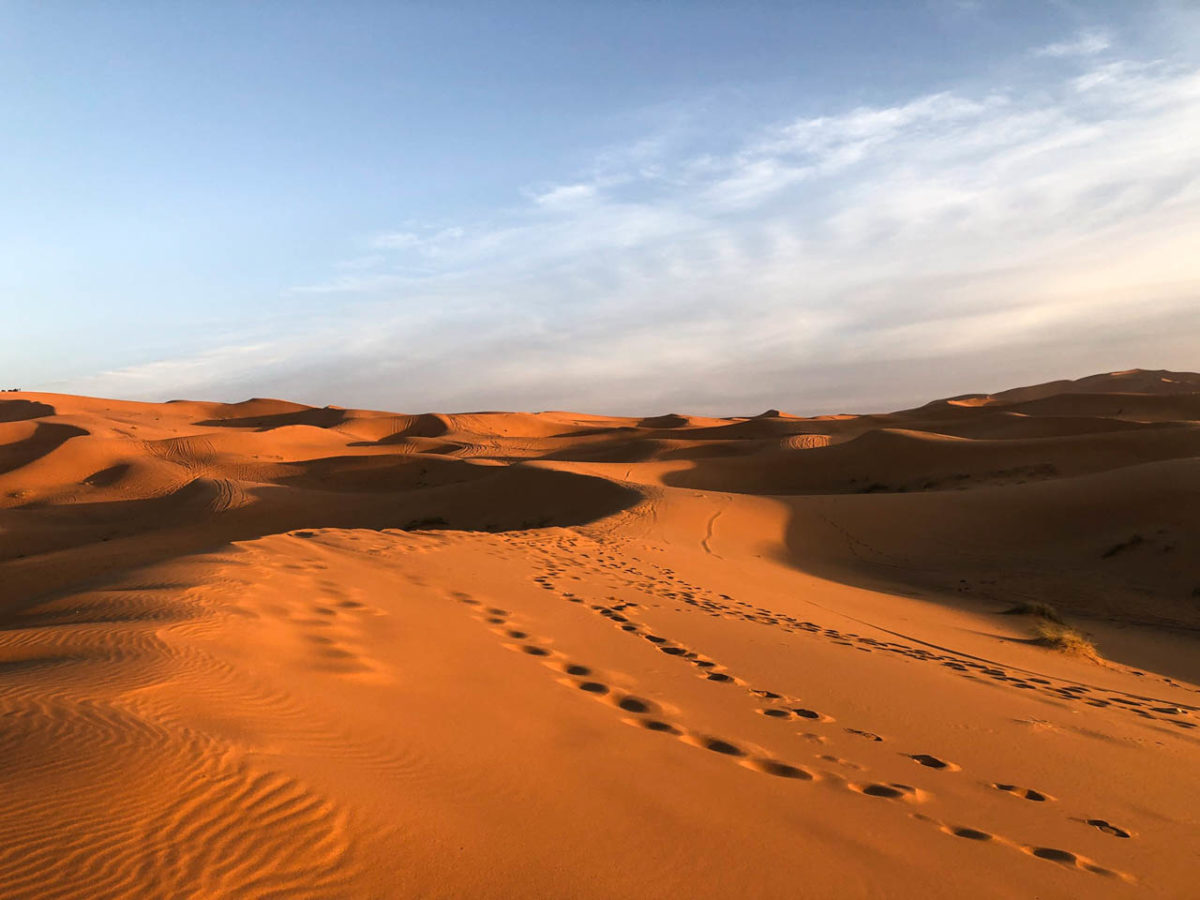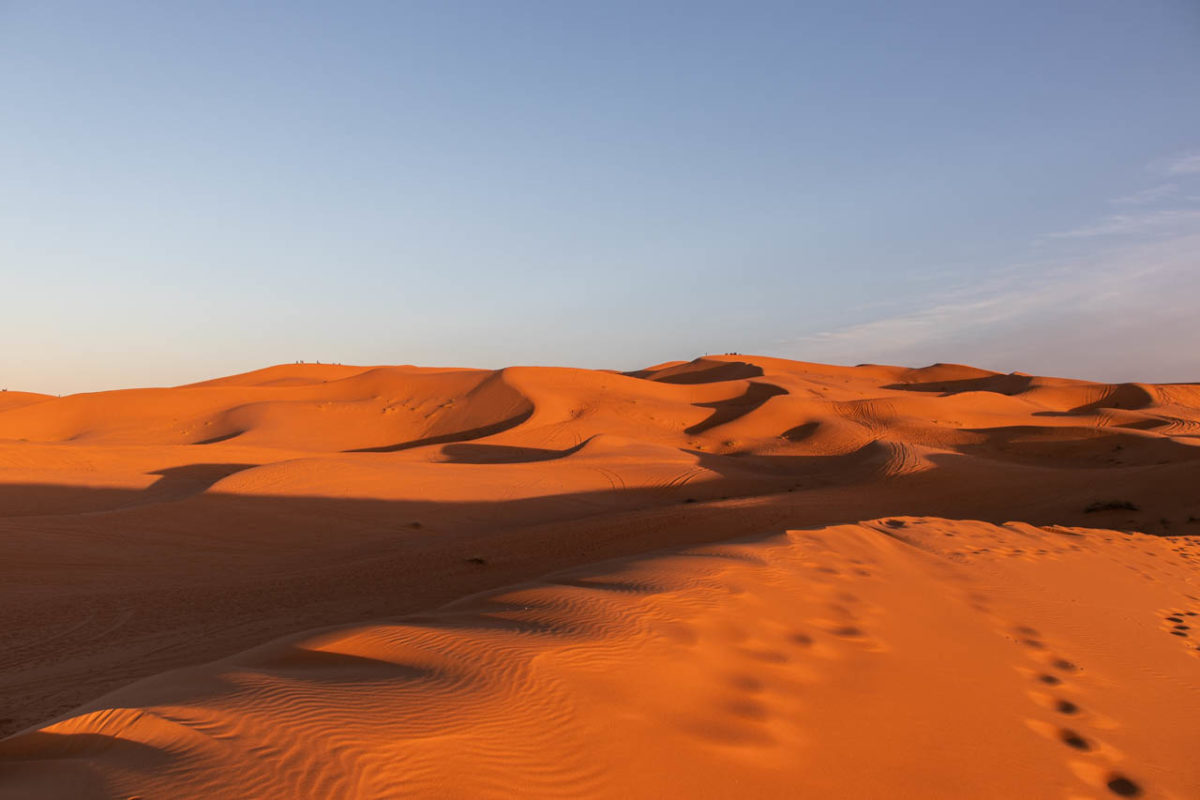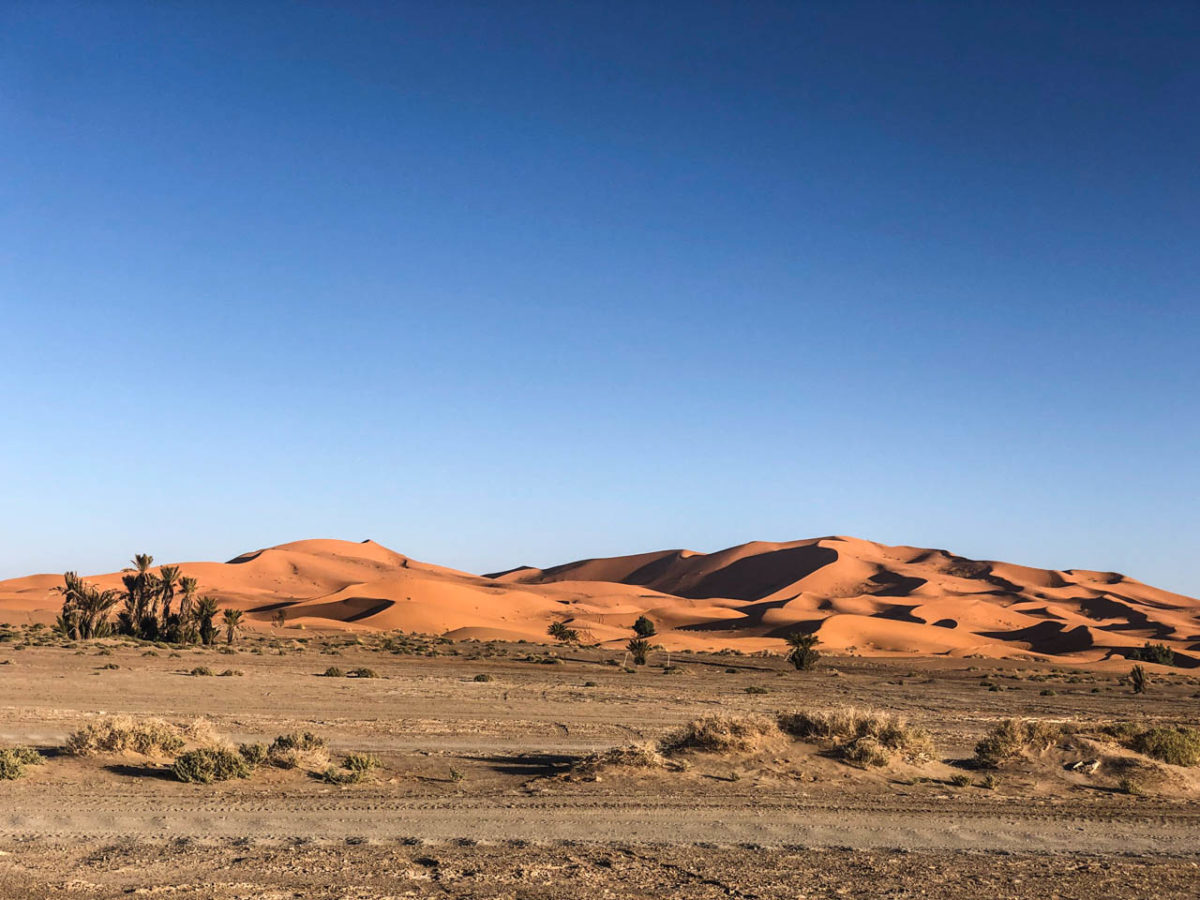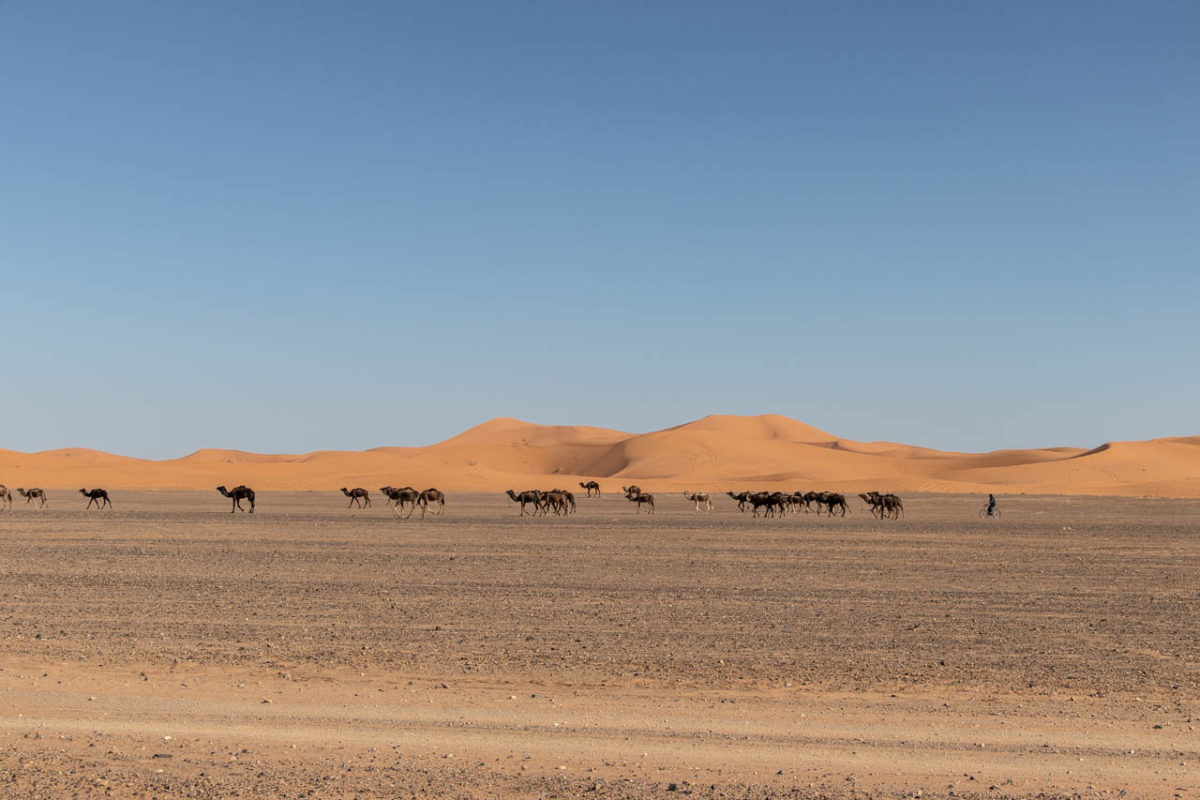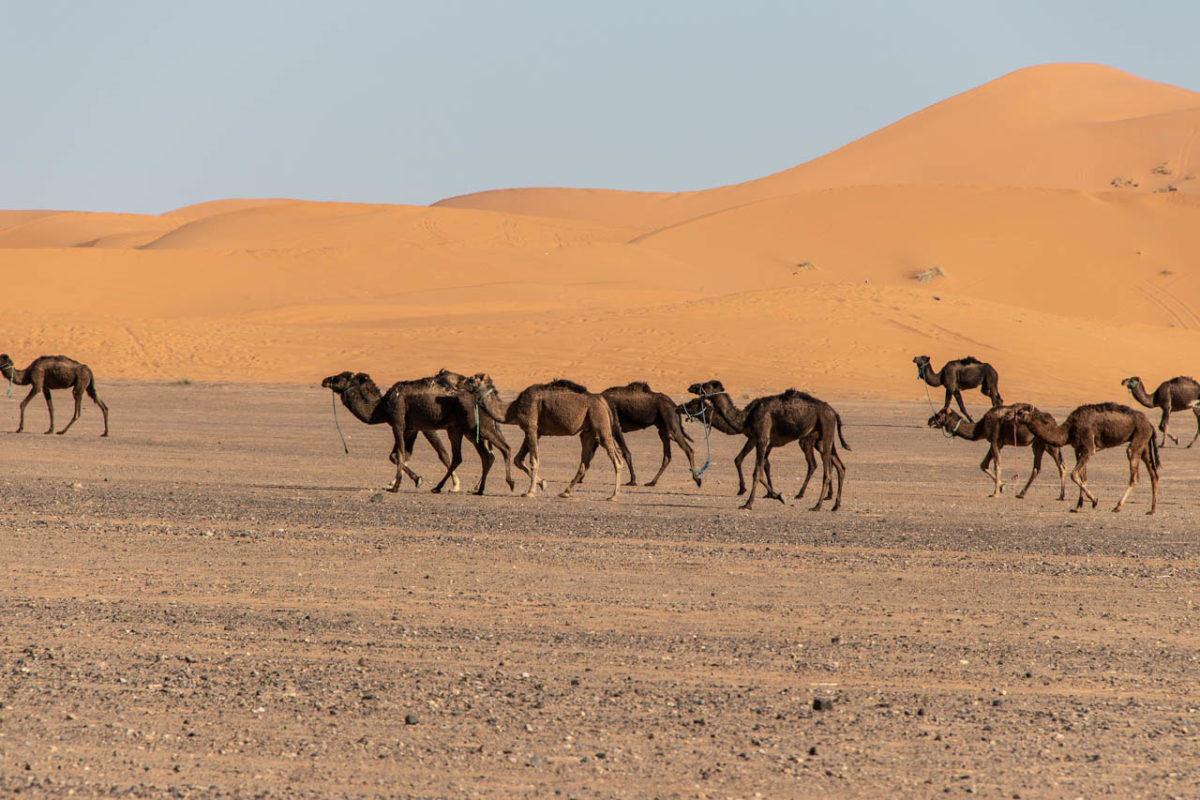 "Auberge du Sud" Merzuga
Da ich immer wieder nach dem Hotel gefragt wurde, will ich etwas genauer darauf eingehen.
Das Hotel besteht aus mehreren Komplexen: einem Gästehaus im Hauptgebäude, einem Camp (Zelte) in den Dünen gegenüber des Hauptgebäudes, einem weiteren Bereich mit Gästehäusern im Riad- Style und natürlich dem obligatorischen Wüstencamp. Auf unserem letzten Trip haben wir im Hauptgebäude gewohnt, was uns sehr gut gefallen hat, weil man mitten im Geschehen ist. Auf dieser Reise haben wir unbewusst den Riad- Style gebucht. Die Zimmer sind zwar hochwertiger eingerichtet, aber das Gebäude und die kleinen Gästehäuser liegen ein wenig abseits. Ich würde sagen: dort zu wohnen ist nicht ganz so kommunikativ. Reine Geschmackssache. Das Lagerfeuer am Abend ist für alle Gäste gleichermaßen und zu Abend essen auch alle gemeinsam im Hauptgebäude und im Sommer draußen am Pool. Nach dem Essen wird quasi im Berber- Style Musik gemacht, was allerdings sehr locker ist und keine einstudierte, touristische Vorführung. Dabei können sehr fröhliche Abende entstehen, wie wir selbst schon erlebt haben.
Ich würde immer wieder in diesem Hotel übernachten. Unter dem Post habe ich alles für euch verlinkt, weil man die unterschiedlichen Bereiche auch unterschiedlich bucht.
Because I was asked again and again about the hotel, I want to go into it a little more exactly.
The hotel was built in several complexes: a guesthouse in the main building, a camp (tents) in the dunes opposite the main building, another area with guesthouses in riad style and of course the obligatory desert camp. On our last trip we stayed in the main building, which we liked very much, because you are in the heart of the happening. On this trip we unconsciously booked the Riad style. The rooms are of a higher quality, but the building and the small guesthouses are a little off the beaten track. I would say: living there is not so communicative. Purely a matter of taste. The campfire in the evening is the same for all the guests and in the evening everybody dines together in the main building and in the summer outside at the pool. After dinner, there is music in Berber style, which is very relaxed and not a trained tourist demonstration. This can give rise to very funny evenings, as we have already experienced ourselves.
I would stay in this hotel again and again. Under the post I have linked everything for you, because you book the different areas differently.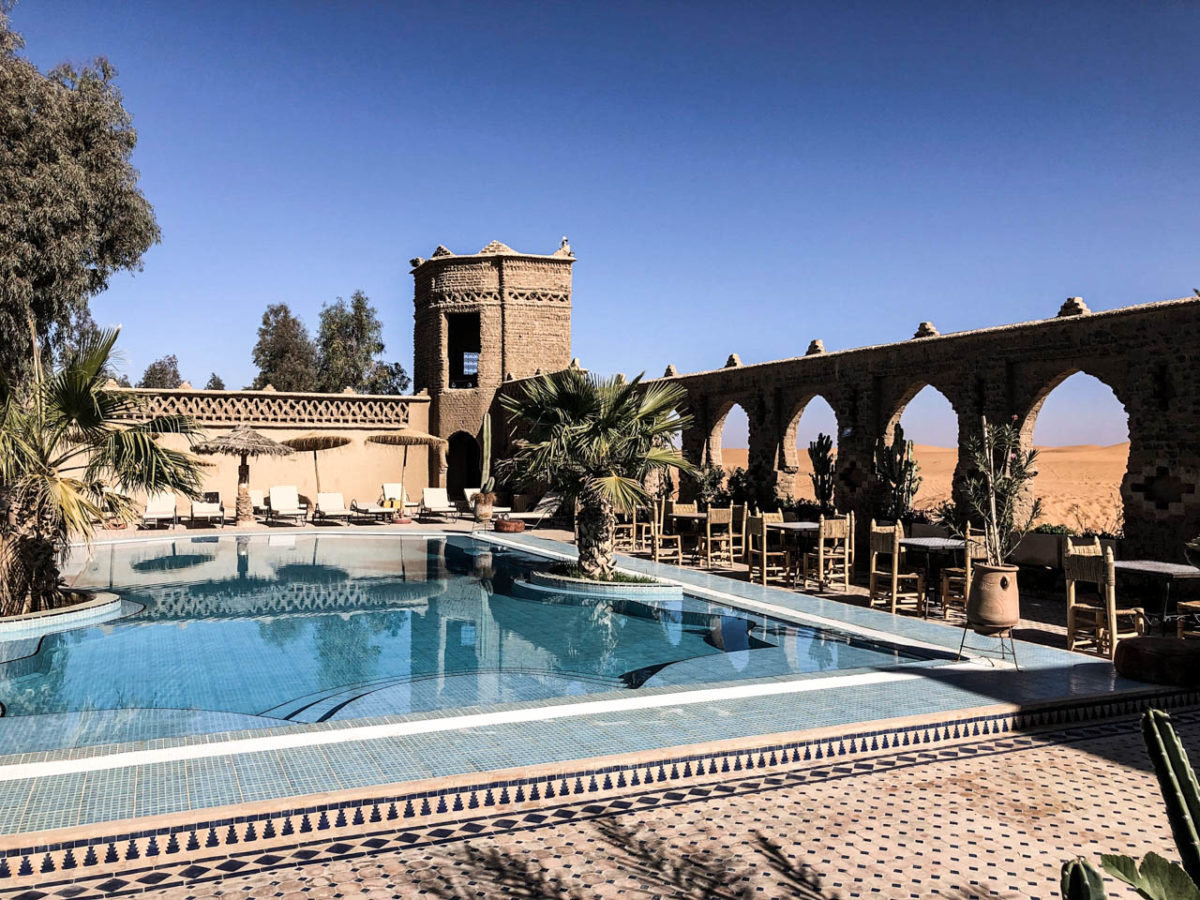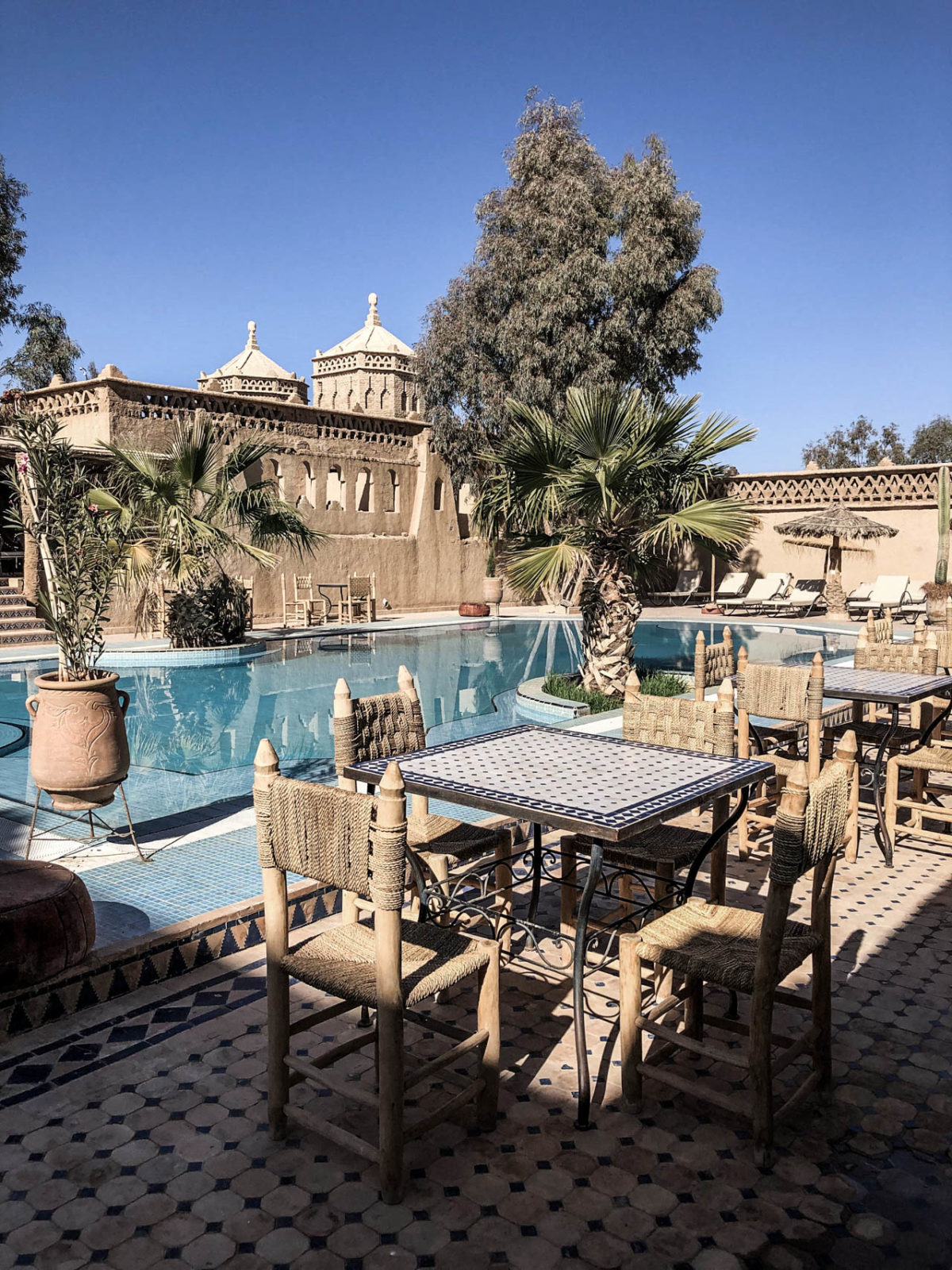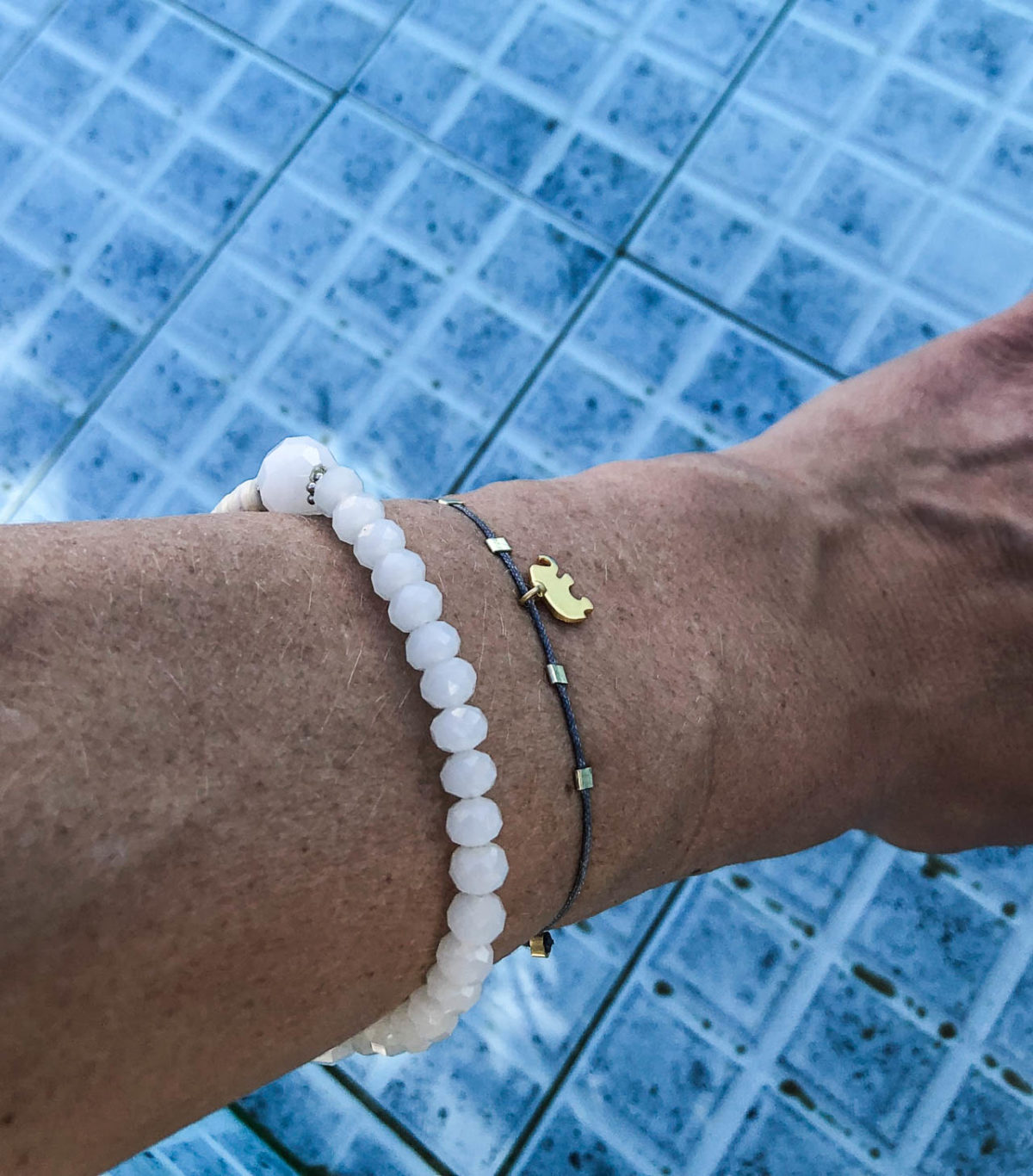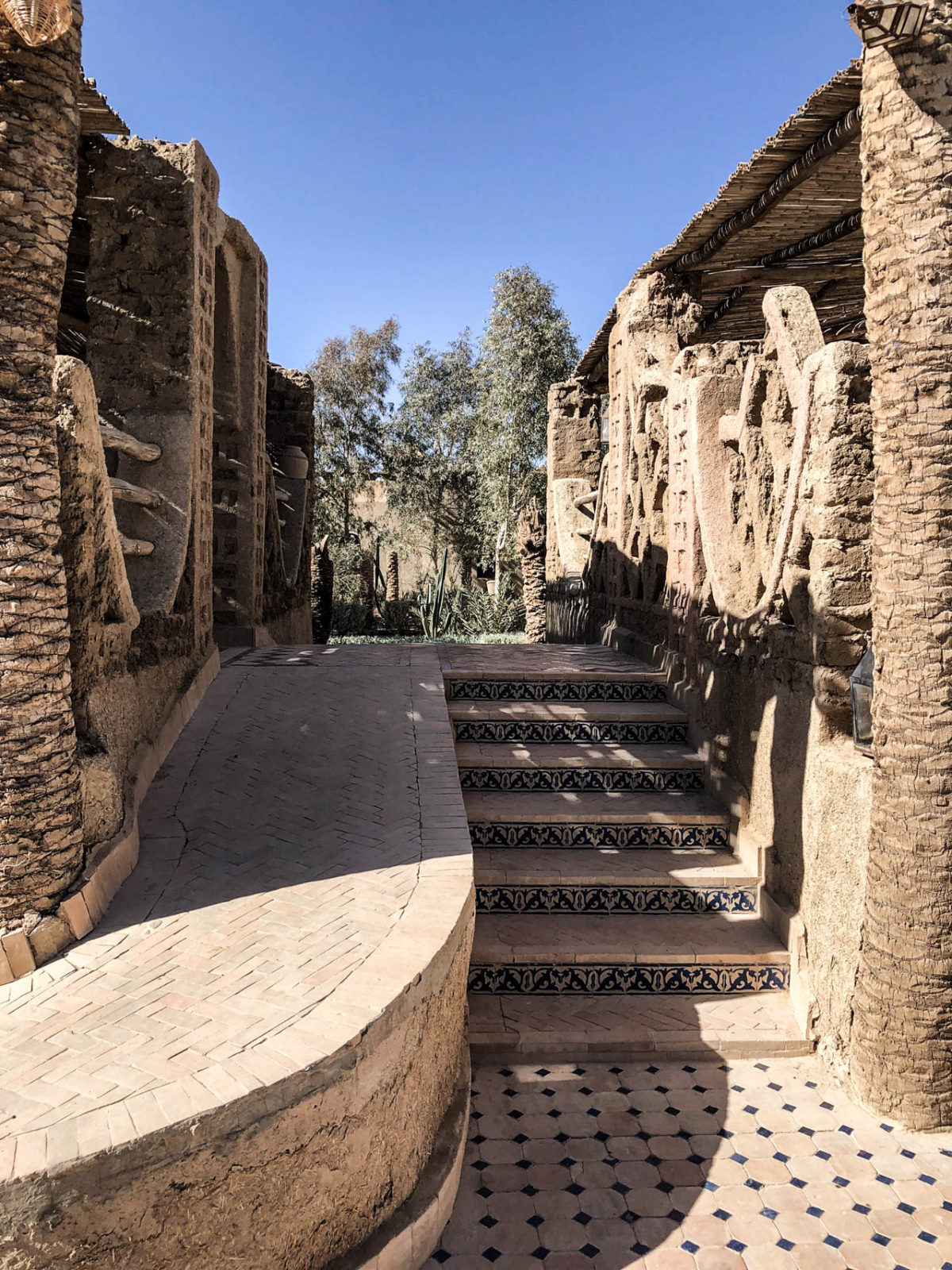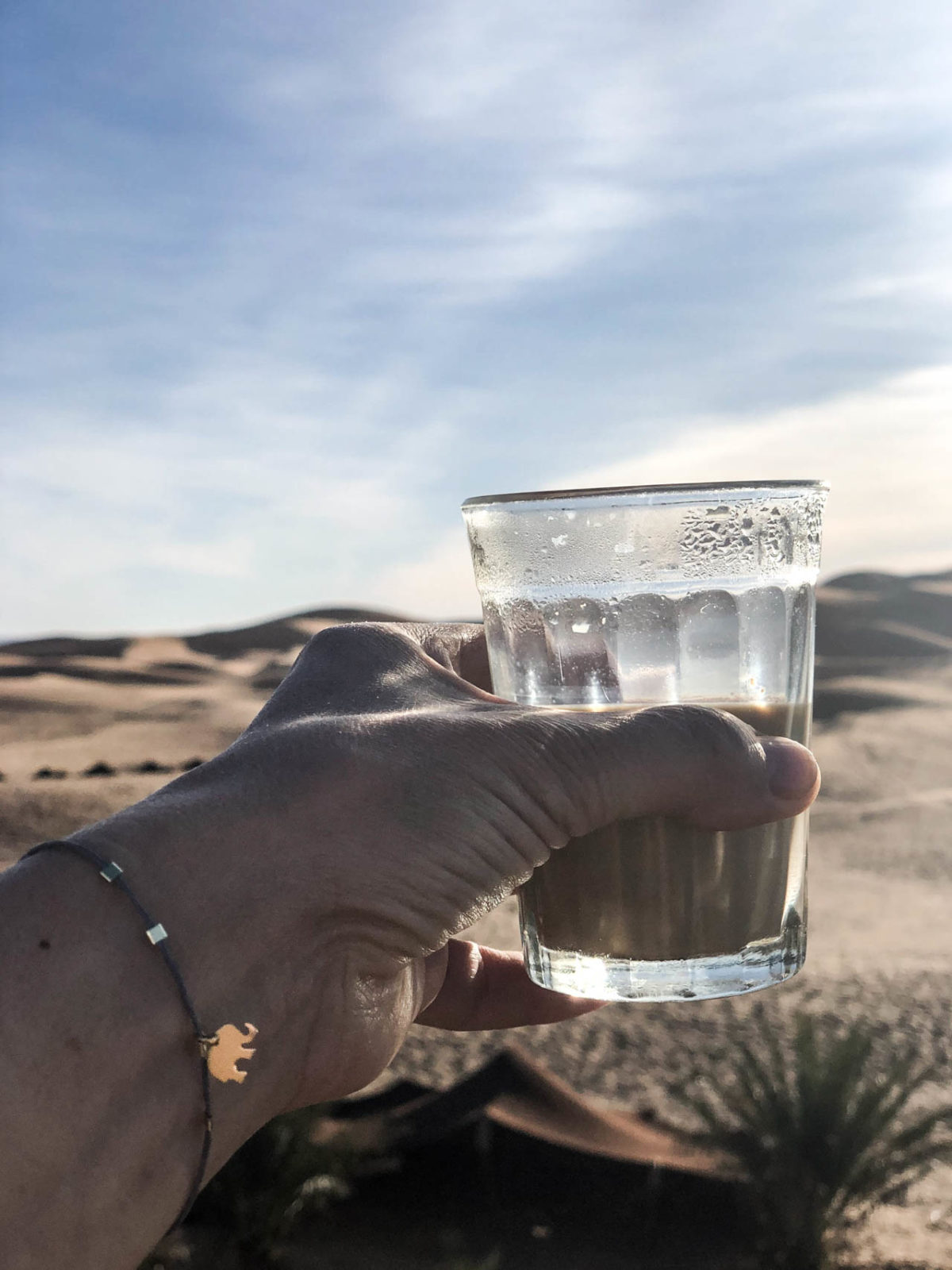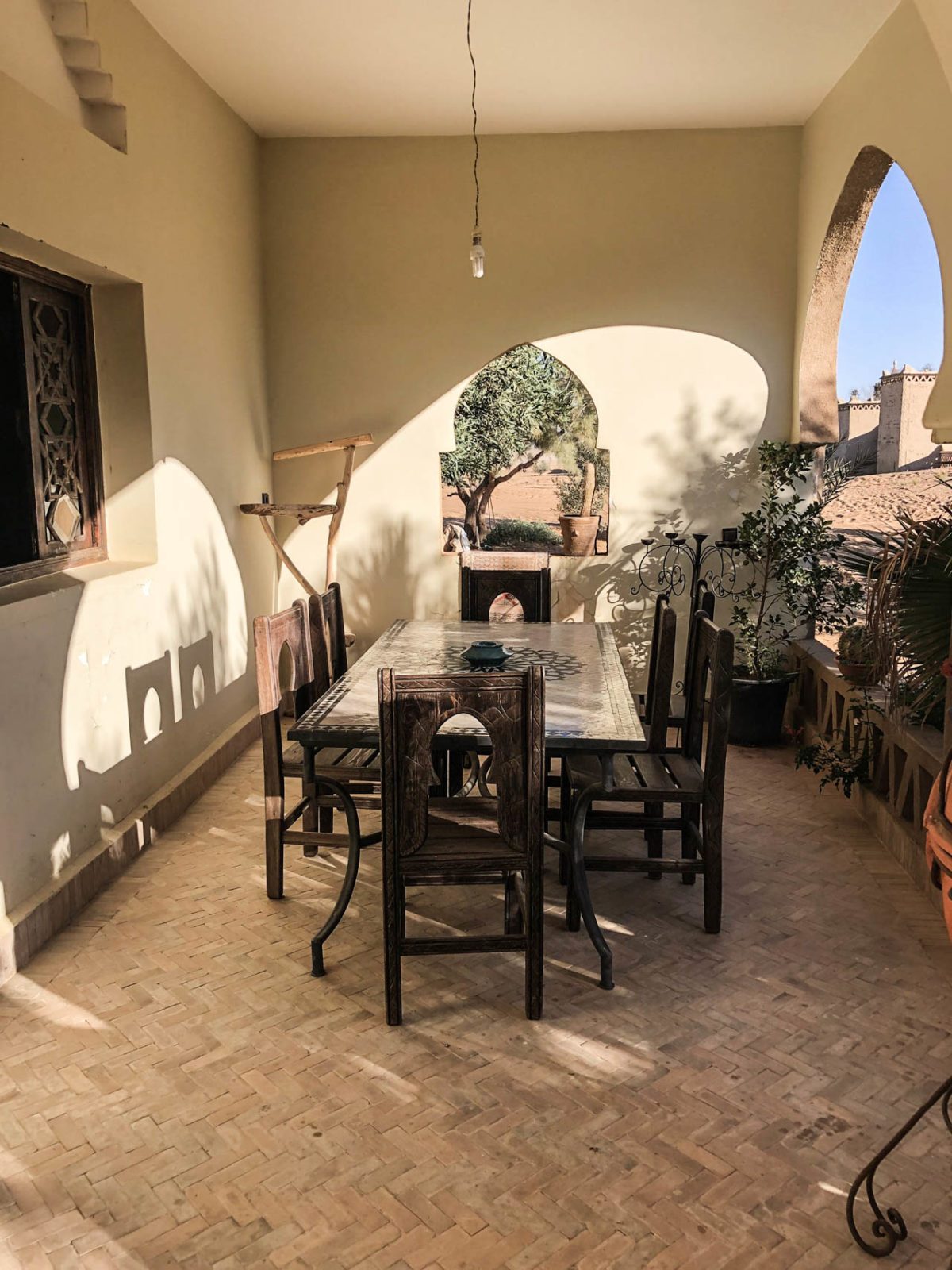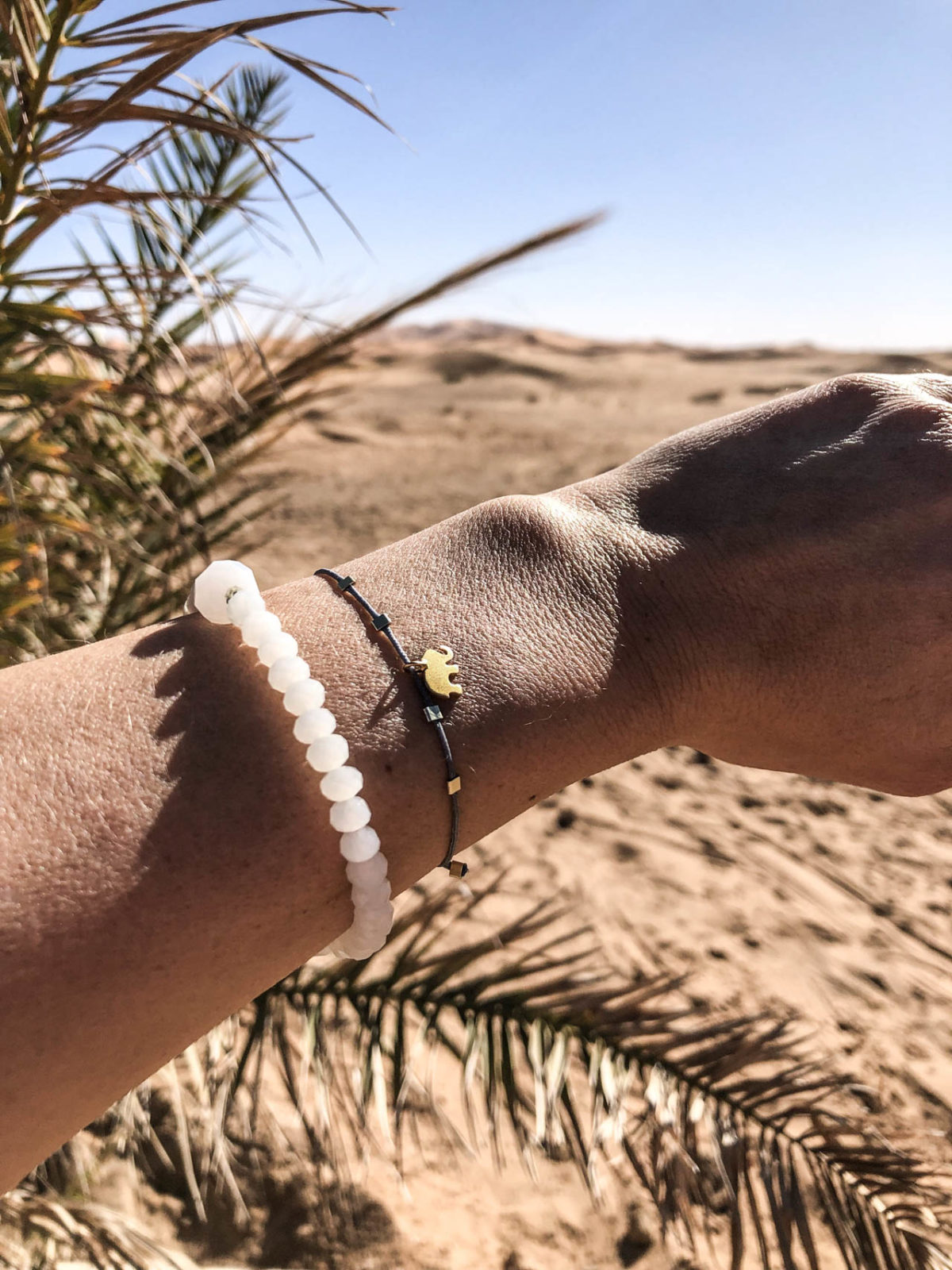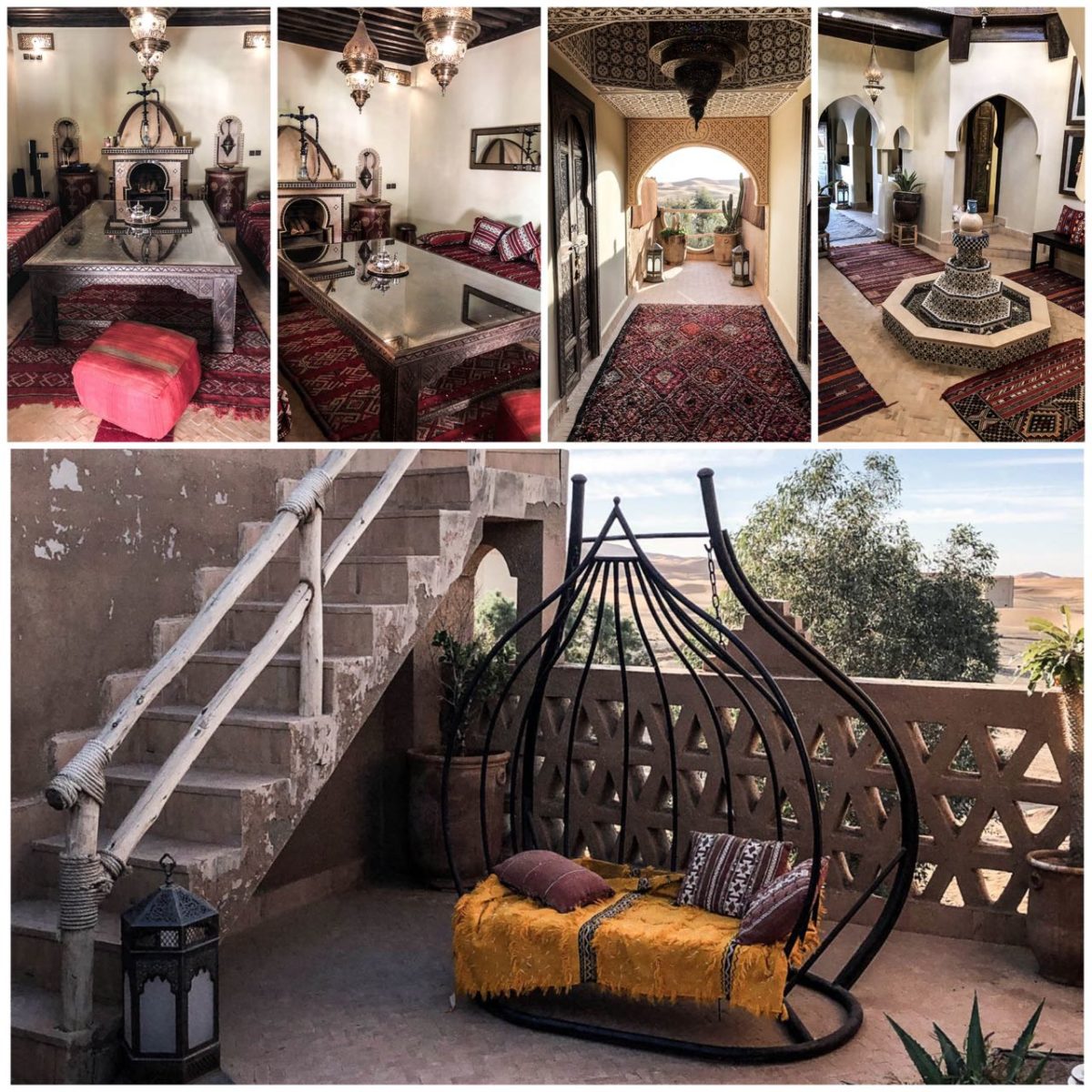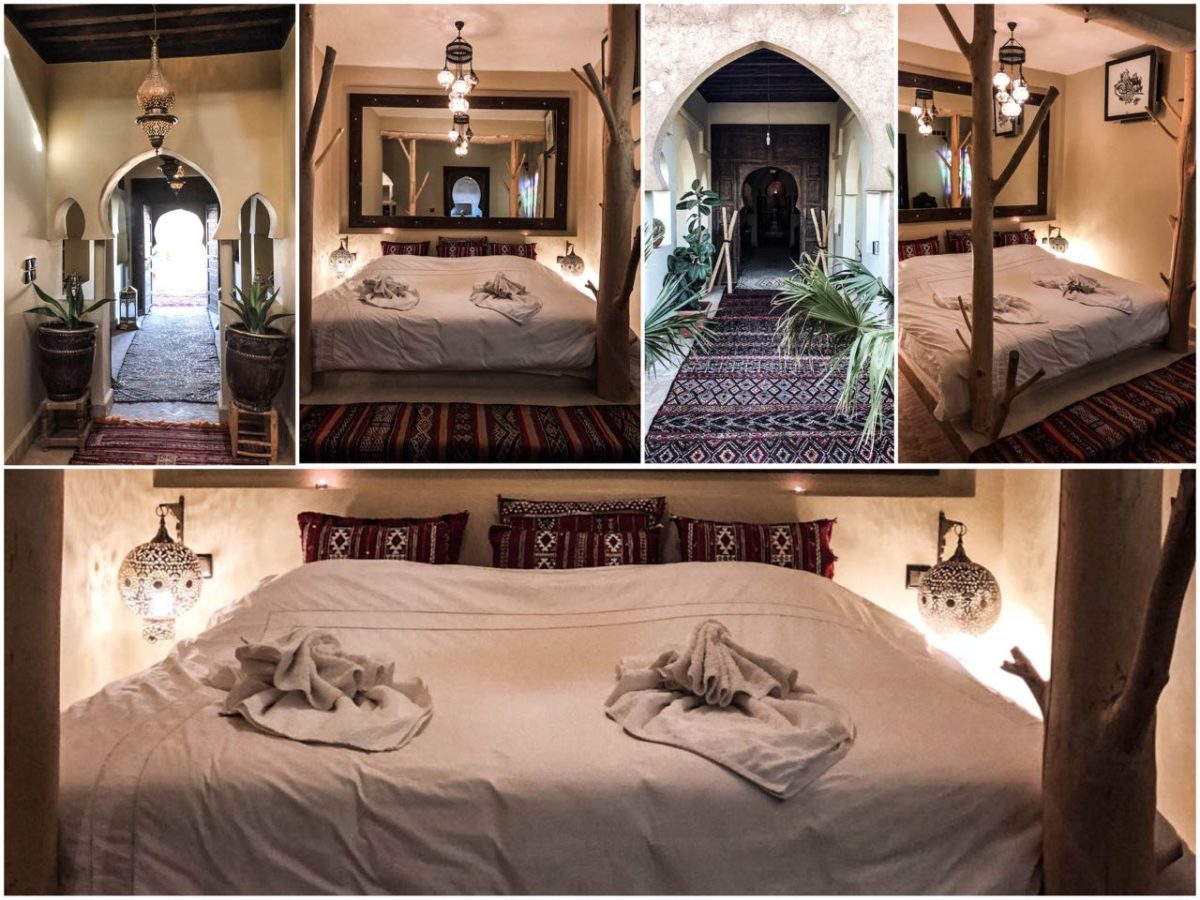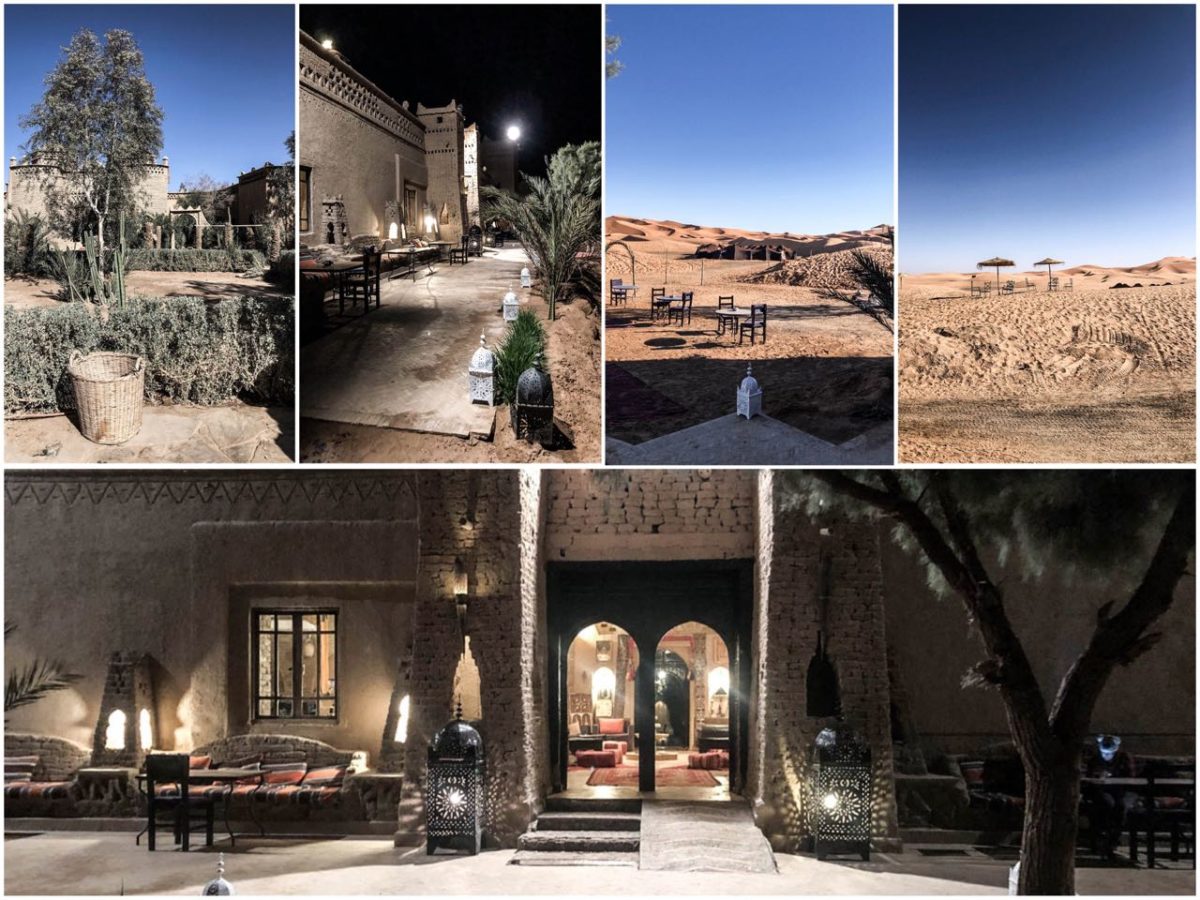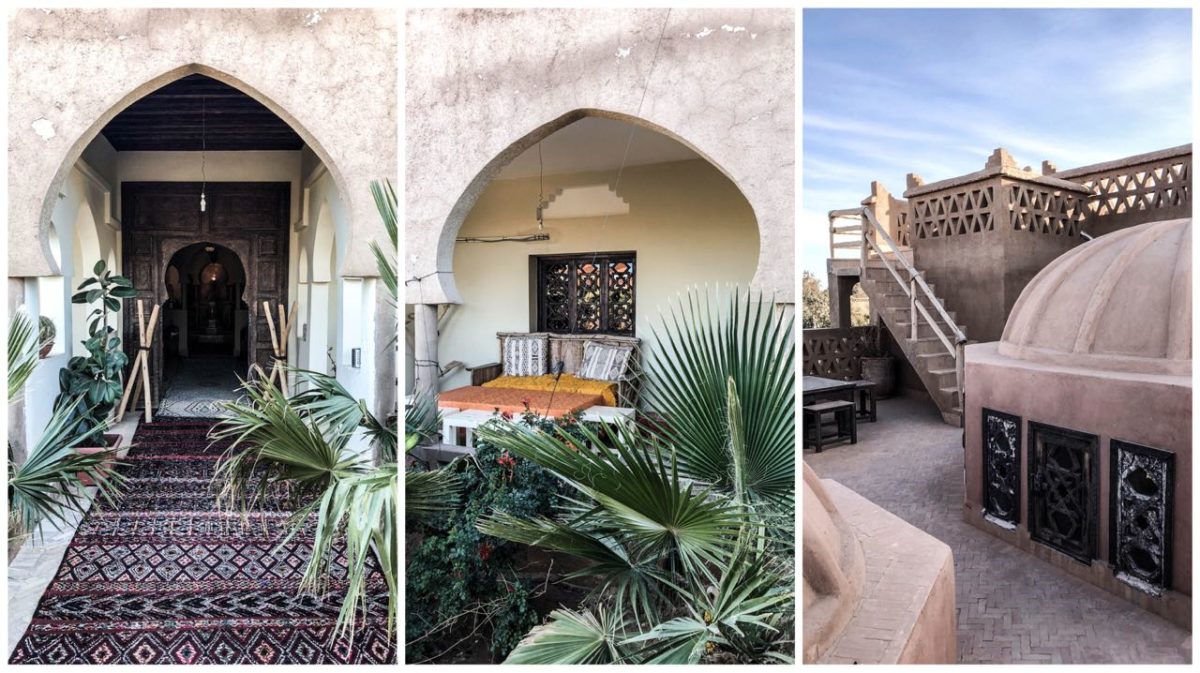 "Porte de Sahara" Ouzina
Wer ein bisschen Abgeschiedenheit sucht und mit einem 4×4 oder Cross Motorrad unterwegs ist, dem empfehle ich eine Tour zum Kasbah- Hotel "Porte de Sahara". Dieser Ort ist perfekt zum Mittagessen, für eine Teepause oder auch zum Übernachten. Für eine Übernachtung würde ich übrigens nicht im Dunkeln anreisen wollen, da es die Piste ganz schön in sich hat. Das ist auch der Grund, warum ich davon abrate, diese Tour mit einem normalen PKW zu unternehmen. Aber wer "Dakar-Feeling" sucht, ist dort genau richtig.
In dieser Gegend erlebt man Marokko, wie ich es ganz besonders liebe: wunderschöne weite Landschaft, die sich ständig ändert. Gefühlt sieht es nach jedem Hügel, den man erklommen hat anders aus. Dieses Land ist einfach so unglaublich schön.
If you are looking for a bit of seclusion and are travelling with a 4×4 or cross motorcycle, I recommend a tour to the Kasbah Hotel "Porte de Sahara". This place is perfect for lunch, for a tea break or for staying overnight. By the way, I wouldn't want to arrive in the dark for an overnight stay, as the piste is quite a tough one. This is also the reason why I advise against doing this tour with a normal car. But if you want a "Dakar" feeling, you are in the right area. In this area you can experience Morocco as I especially love it: beautiful wide landscape that is constantly changing. It feels different after every hill you have climbed. This country is just so incredibly beautiful.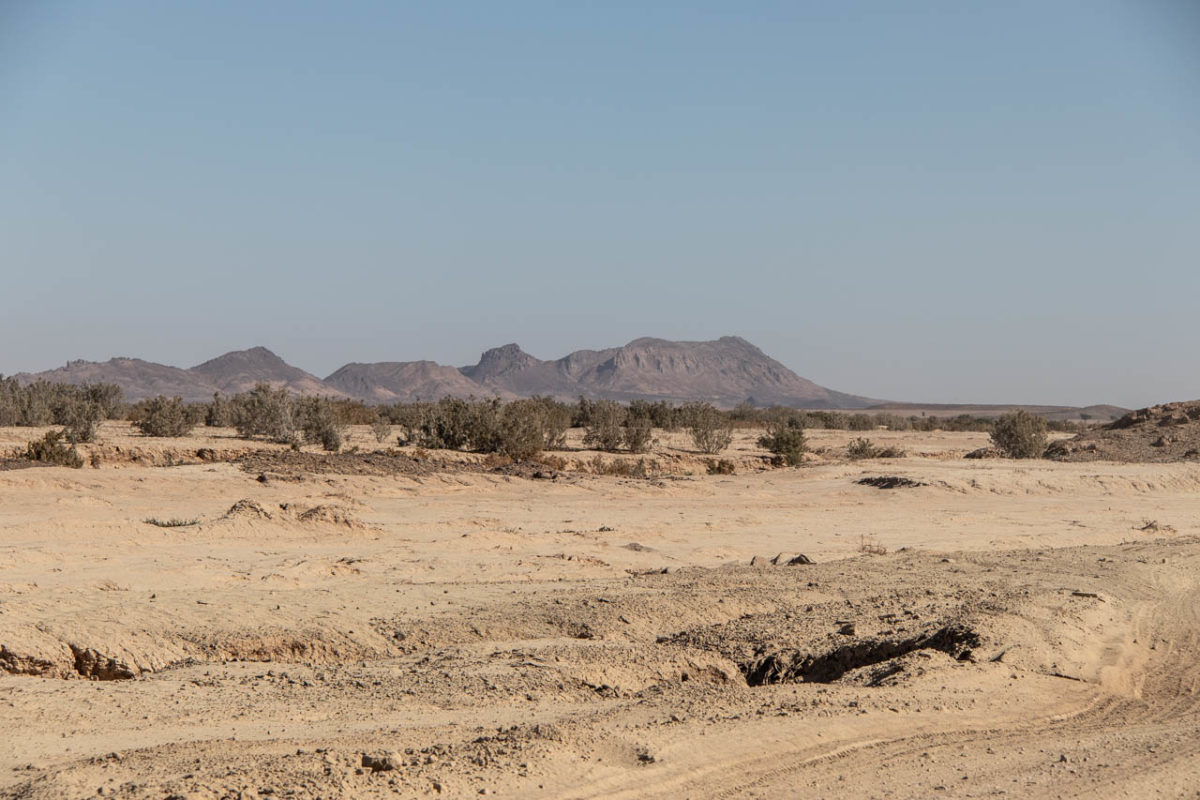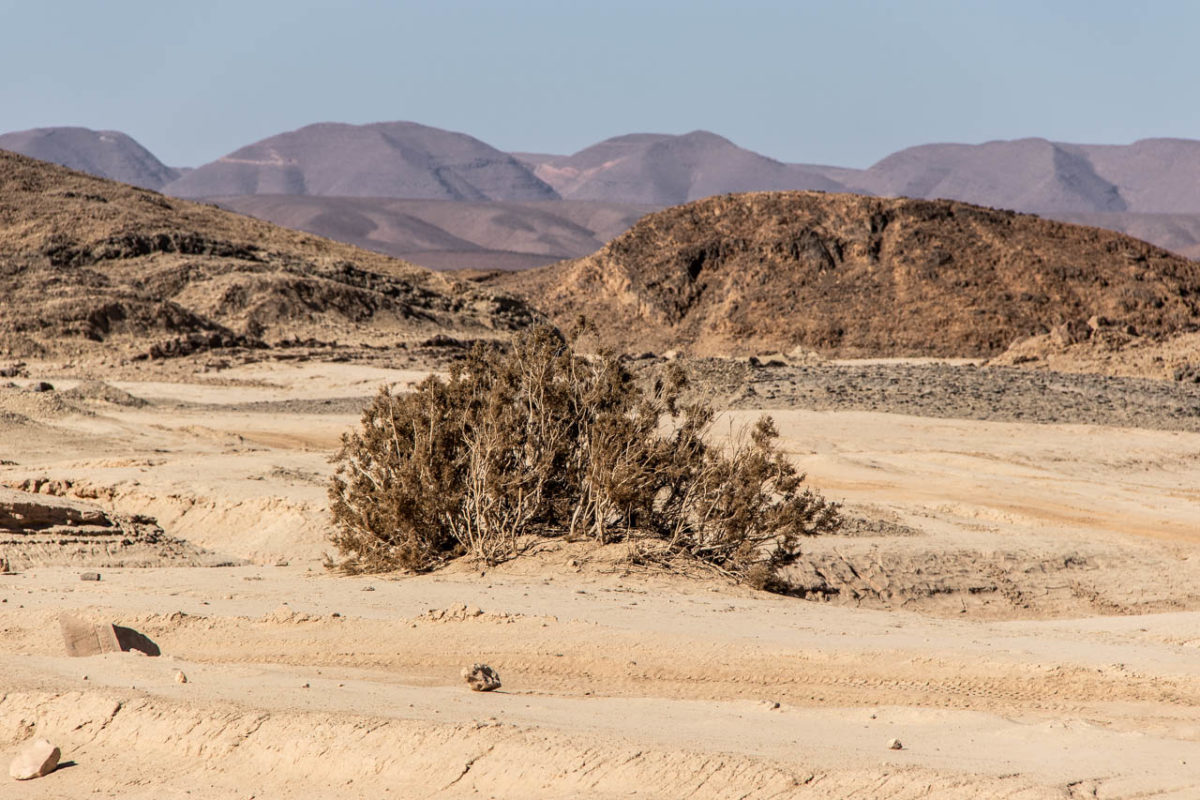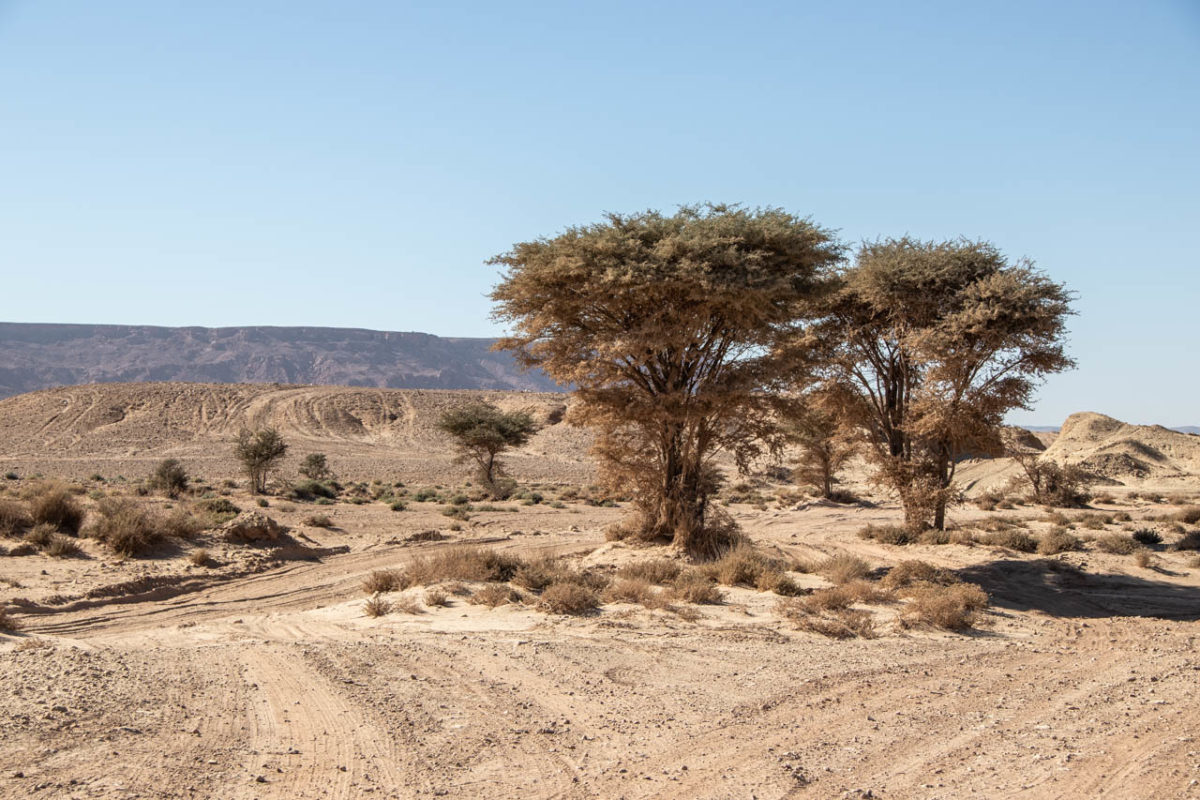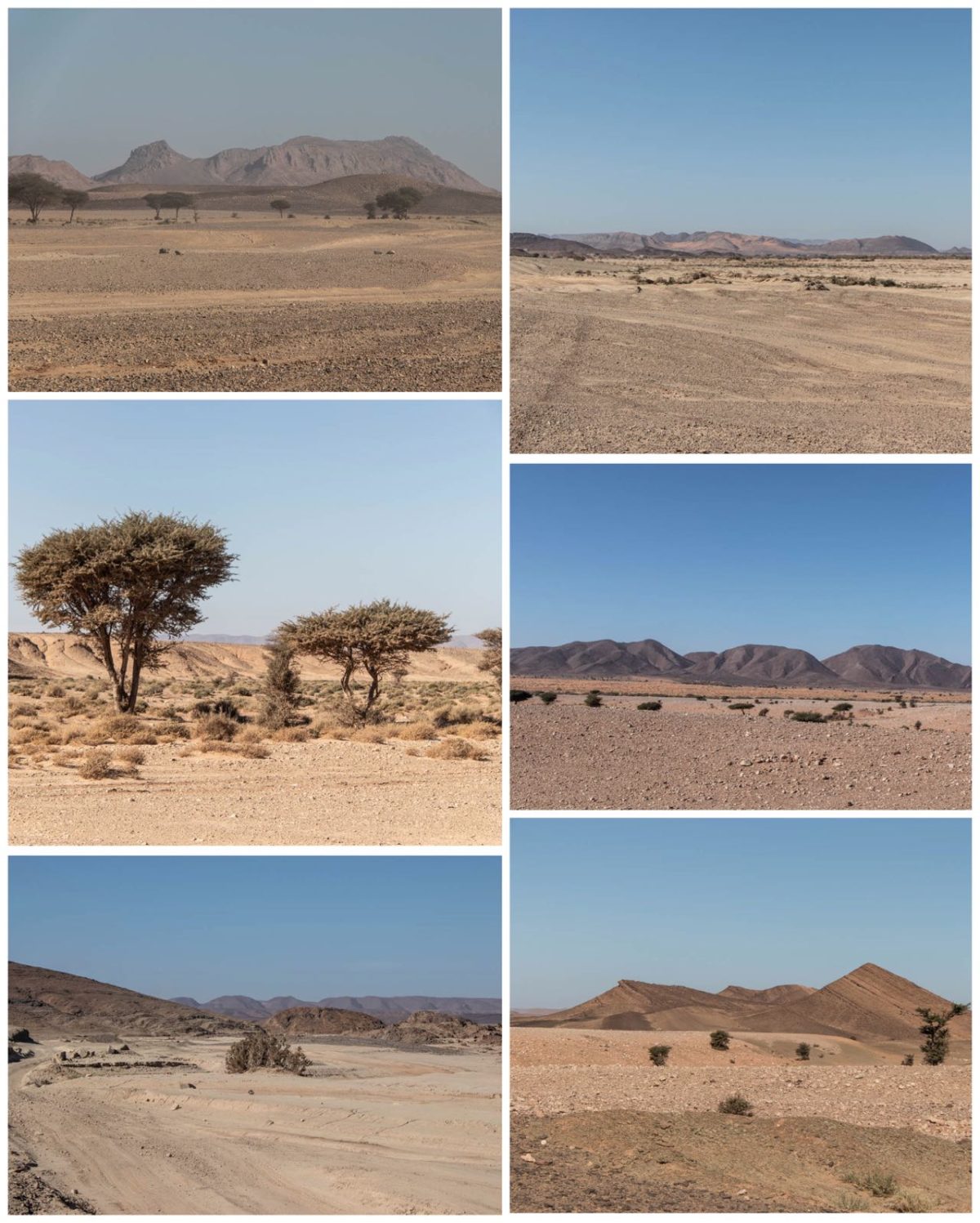 Bisous Tonja
Werbung/ Advertising:
Mein Armband "Elefant" stammt von "Alex Finewerk": Hier
"Porte de Sahara" Ouzina: Hier
"Auberge du Sud" und Camel Trekking/ Camp und mehr: Hier