(Werbung/Anzeige)
Wer jemals in Frankreich Urlaub gemacht hat, der hat auch mit sehr großer Wahrscheinlichkeit schon mal ein Boule Spiel beobachtet. Das ist das Spiel, bei dem die Menschen lachend und fluchend auf sandigen Plätzen, versuchen mit Metallkugeln eine kleinere Kugel zu treffen. Umstehende Zuschauer, auch Touristen, werden durchaus mal als Zeugen und Schiedsrichter ins Spiel einbezogen. Meistens ist auch ein Gläschen Pastis im Spiel. Eine wunderbare Atmosphäre.
Ich habe bisher noch nie Boule gespielt und ich kenne auch die Regeln nicht. Ich habe also von Tuten und Pusten keine Ahnung. Alles, was ich vorher geschrieben habe, kann in Wahrheit völlig anders sein.
Auch in der Provence ist Boule ein beliebter Zeitvertreib. Man sieht die Menschen, meist in der Nähe eines Cafés, auf idyllischen Plätzen unter riesigen Platanen stundenlang Boule spielen. Auch bei Sandra gibt es Boule Kugeln. Vielleicht schaffen wir bei meinem nächsten Besuch mal ein Spielchen mit einer kleinen Einführung in dieses französische Geheimnis. Auf Französisch fluchen kann ich schon ein bisschen. 😂🙈
Auch die perfekten festen Schuhe habe ich schon, falls mir die Kugel mal hinfällt. So eine Boule Kugel ist ganz schön schwer. Und ich als Anfänger…
Ich hatte im Herbst, bei meinem Schuhdealer des Vertrauens "Schuhmoden Heimann", die ultra bequemen und super leichten Merino Runner von Giesswein für mich entdeckt. (Hier könnt ihr den Post nochmal nachlesen.)
Jetzt habe ich mir noch ein paar "Merino Wool Knits" zugelegt. Natürlich – #shoplocal – auch von "Schuhmoden Heimann". Die Schuhe sind super leicht, atmungsaktiv und bequem. Wenn man sie einmal an hat, zieht man sie nie wieder aus. Das Model, dass ich mir ausgesucht habe, passt super zu allem, auch zu meinen ganzen Boho-Kleidern. Gerade jetzt, wo ich die öffentlichen Verkehrsmittel in Nizza meide, brauche ich bequeme Schuhe mehr denn je.
Und auch bei Sandra laufen wir mit dem Hund durch die Weinfelder über Stock und Stein. Ich liebe diese Schuhe.
Danke liebes Schuhmoden-Heimann-Team für diese Empfehlung.
---
(advertising)
Who ever has been on holiday in France has most probably watched a Boule match. This is the match where people laughing and cursing on sandy courts try to hit a smaller ball with metal balls. Visitors, even tourists, are sometimes involved as witnesses and referees. Most of the time there is also a glass of pastis in the match. A wonderful atmosphere.
I have never played Boule before and I do not know the rules.So I have no idea what to do. Everything I've written before can actually be completely different.
Boule is also a popular pastime in Provence. You can see people, mostly near a café, playing Boule for hours on idyllic places under huge plane trees. There are also Boule balls at Sandra's place. Maybe during my next visit we can manage a match with a little introduction to this French secret. I can already swear a little in French. 😂🙈
I also have the perfect sturdy shoes, in case the ball falls down. A Boule ball is quite heavy. And me, a beginner…
In autumn, I discovered the ultra comfortable and super light Merino Runner from Giesswein at my trusted shoe dealer "Schuhmoden Heimann". (Here you can read the post again)
Now I have bought some "Merino Wool Knits". Of course – #shoplocal – also from "Schuhmoden Heimann". The shoes are super light, breathable and comfortable. Once you have them on, you never take them off again. The model I chose fits perfectly to everything, also to all my Boho dresses. Especially now that I avoid the public transport in Nice, I need comfortable shoes more than ever.
And also with Sandra we walk with the dog through the wine fields over hill and dale. I love these shoes.Thank you dear "Schuhmoden Heimann team" for this recommendation.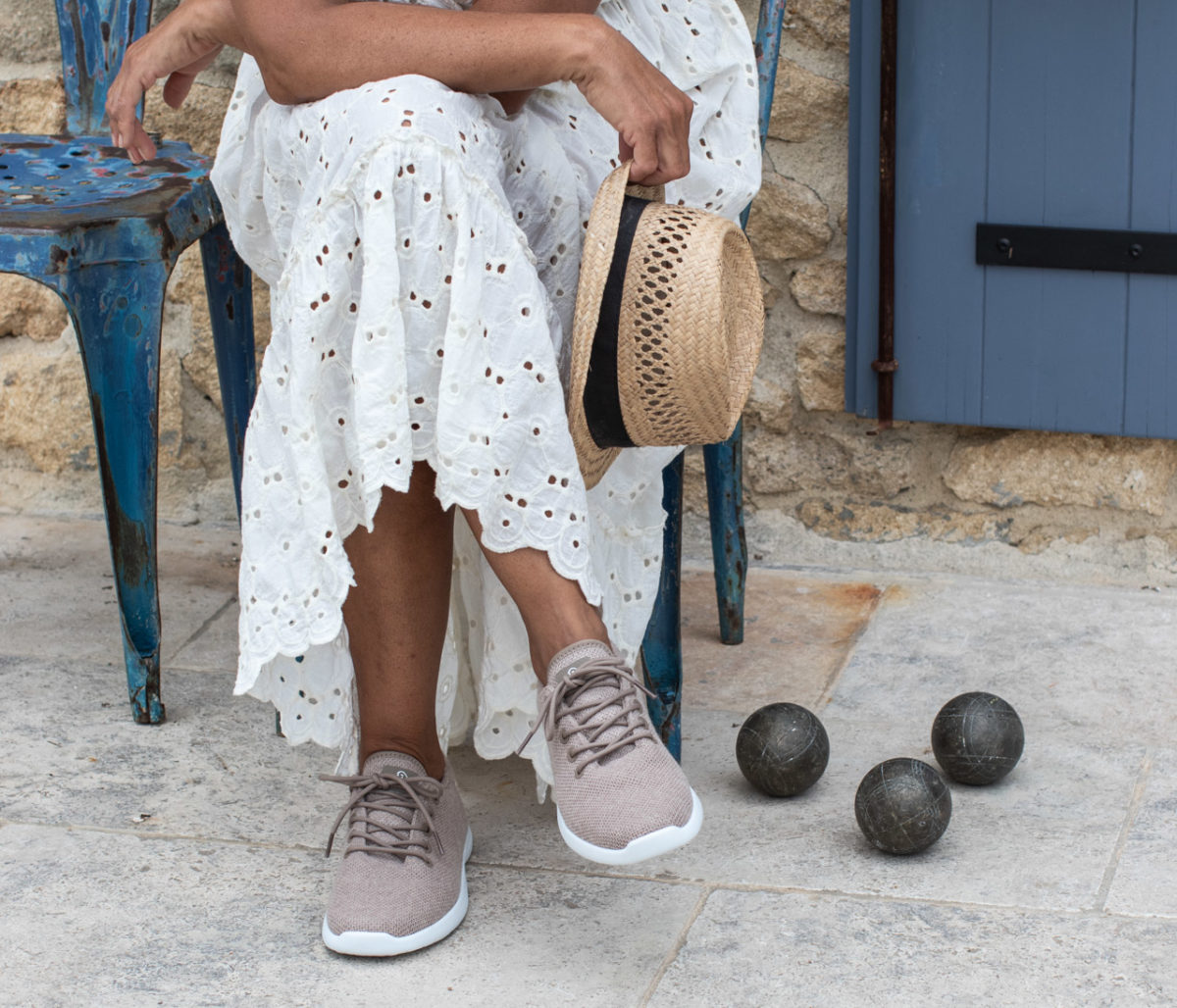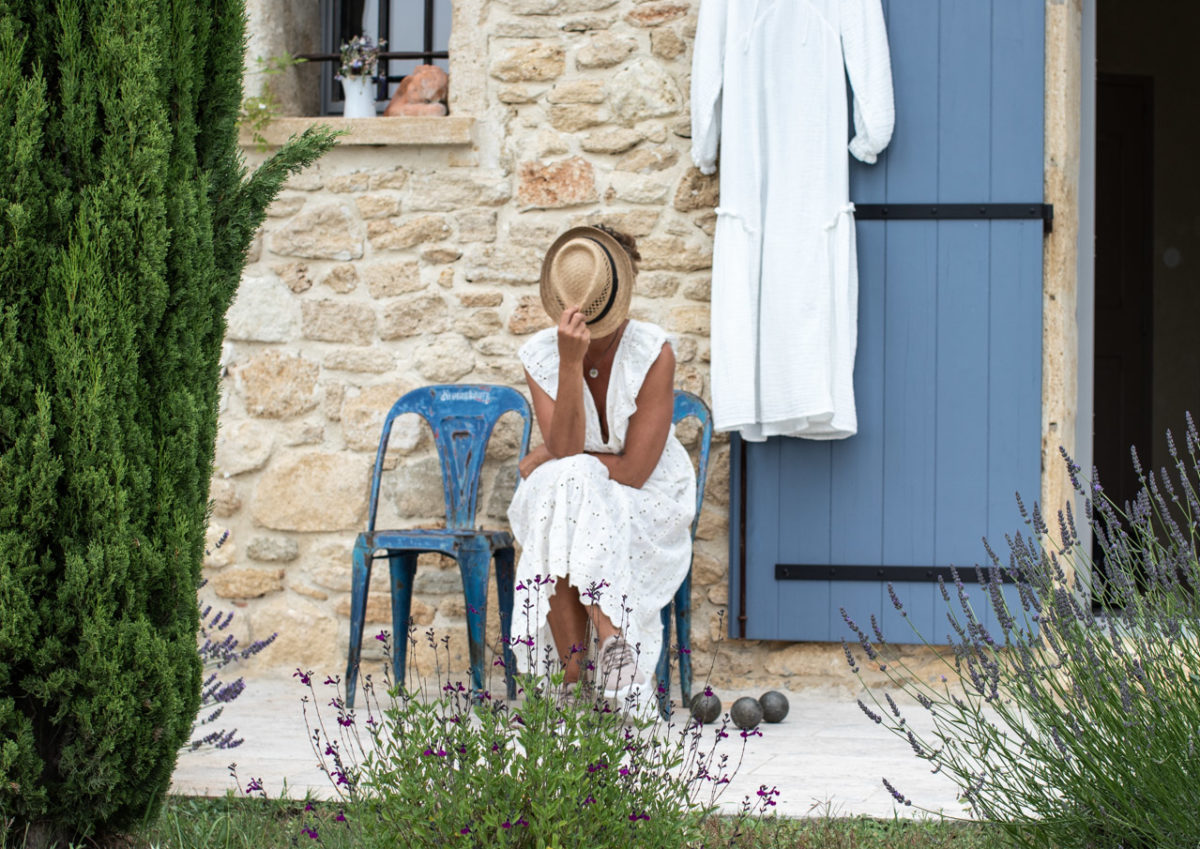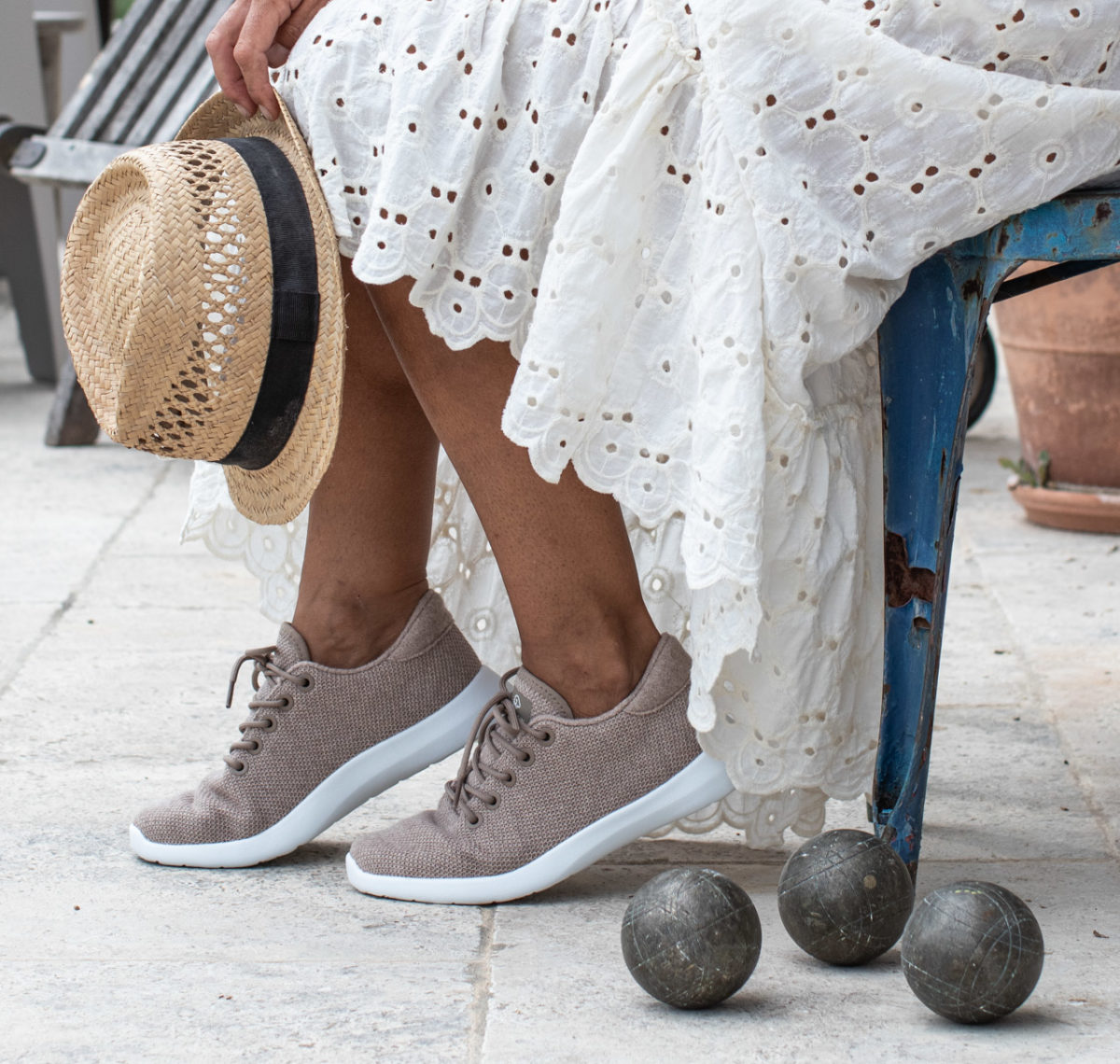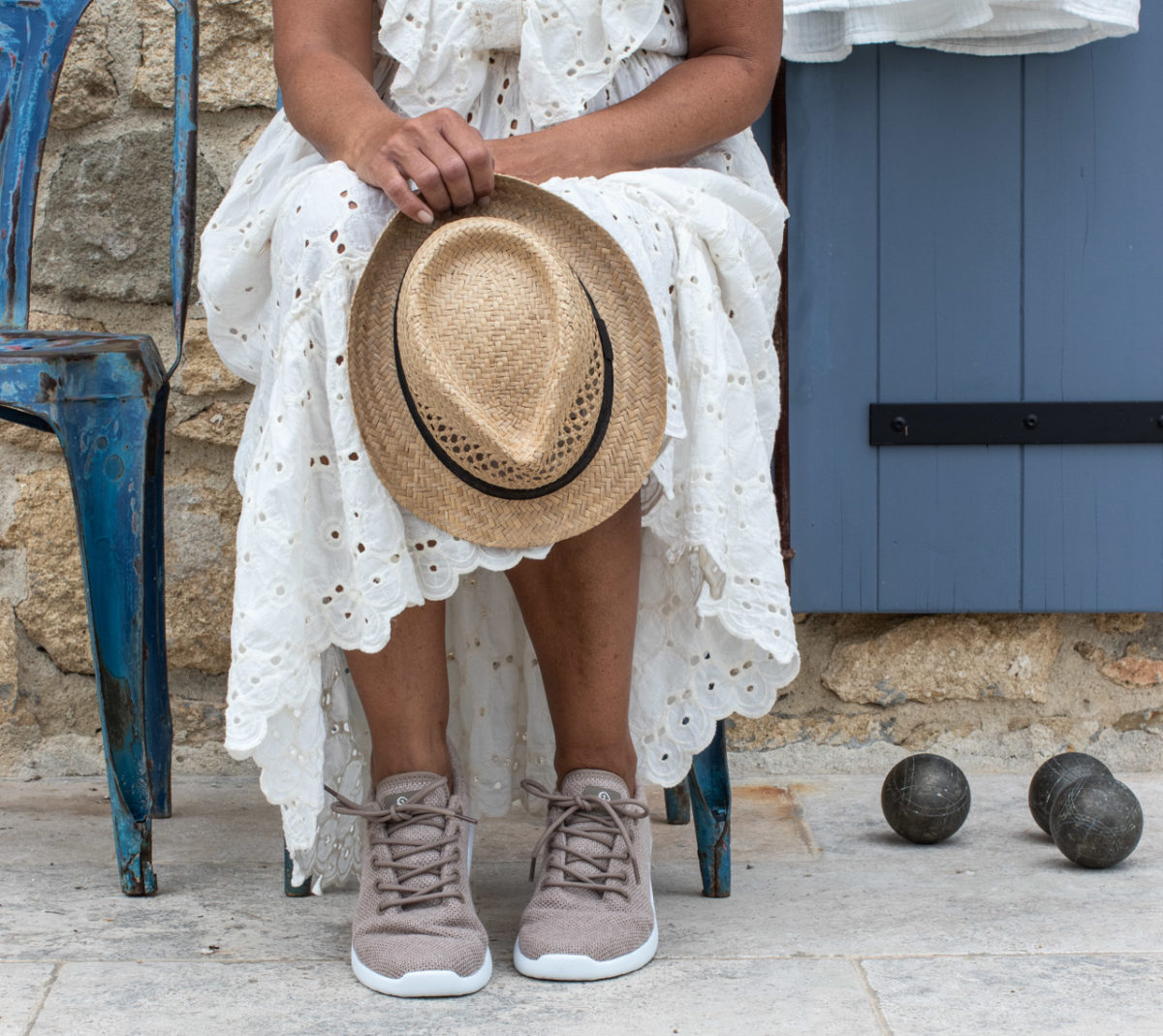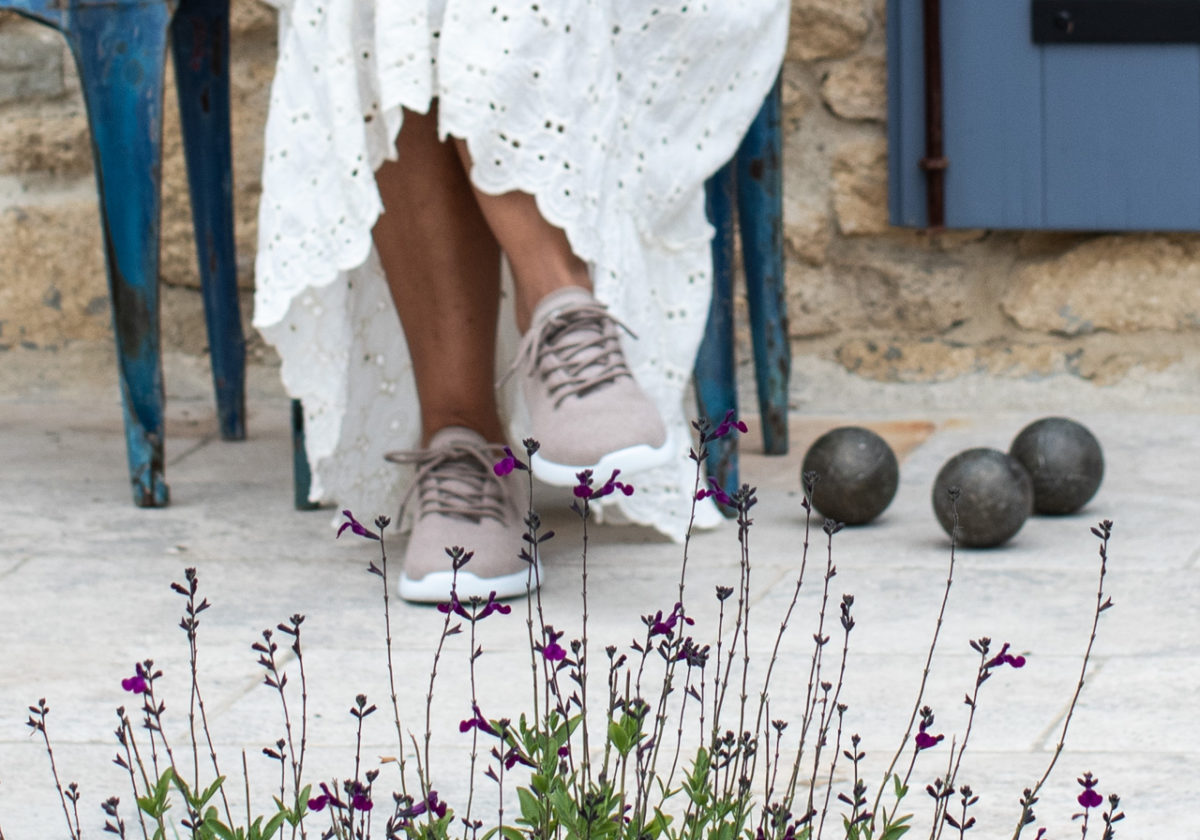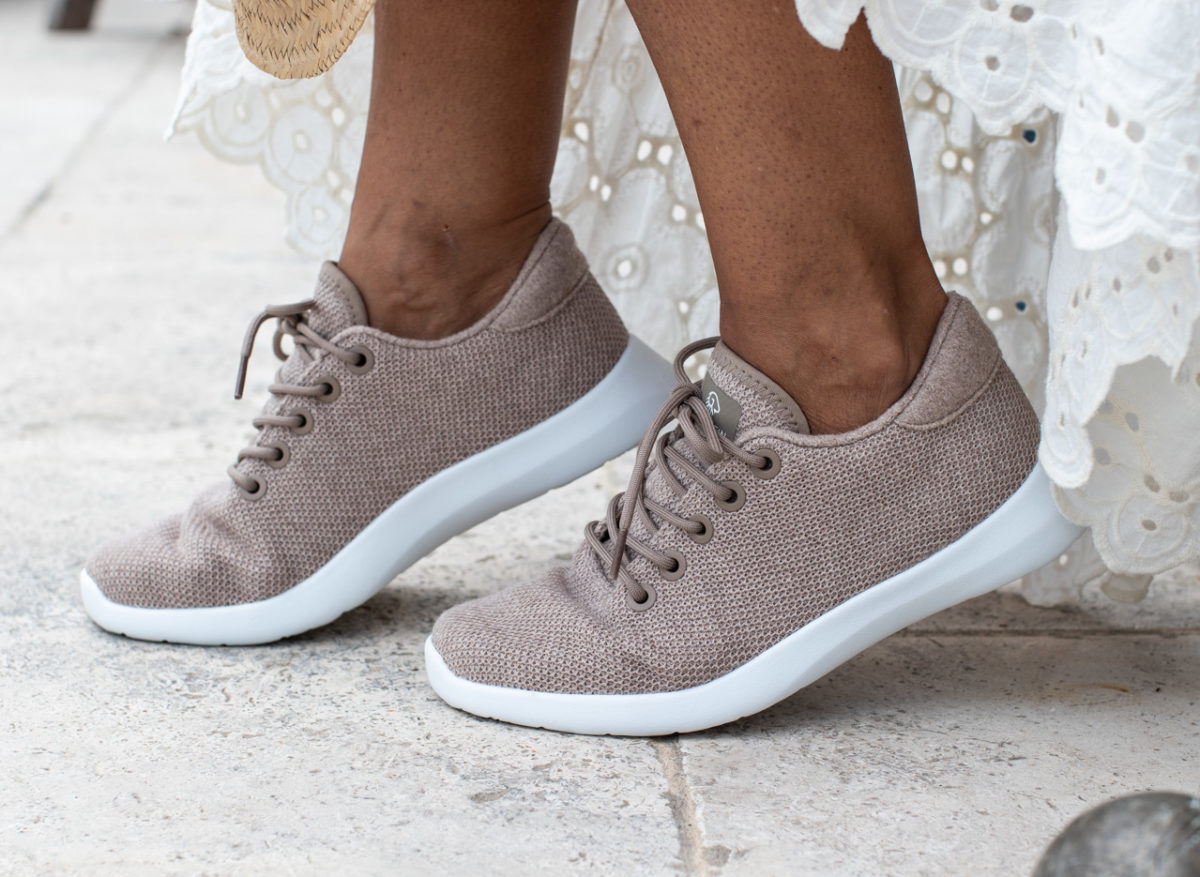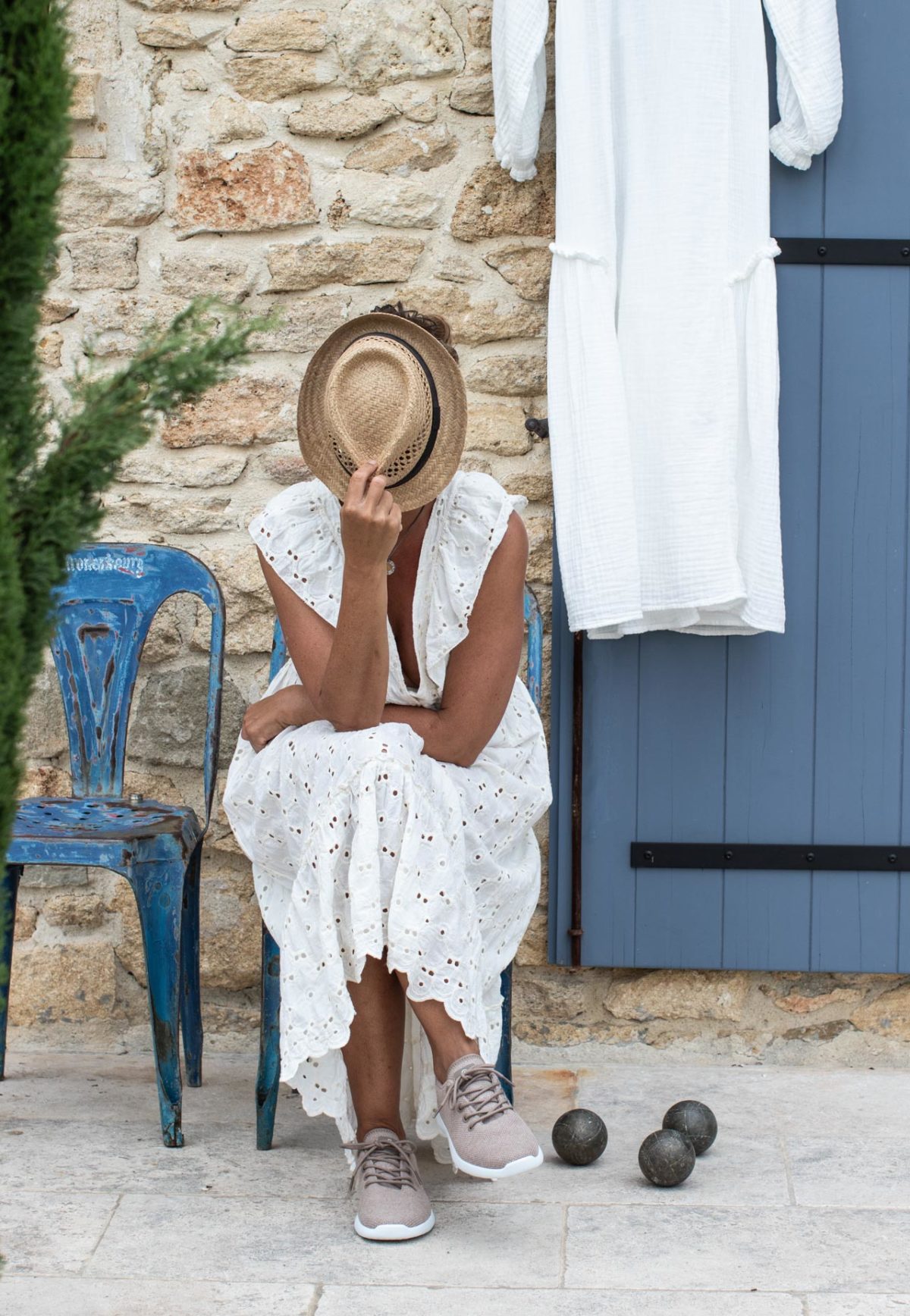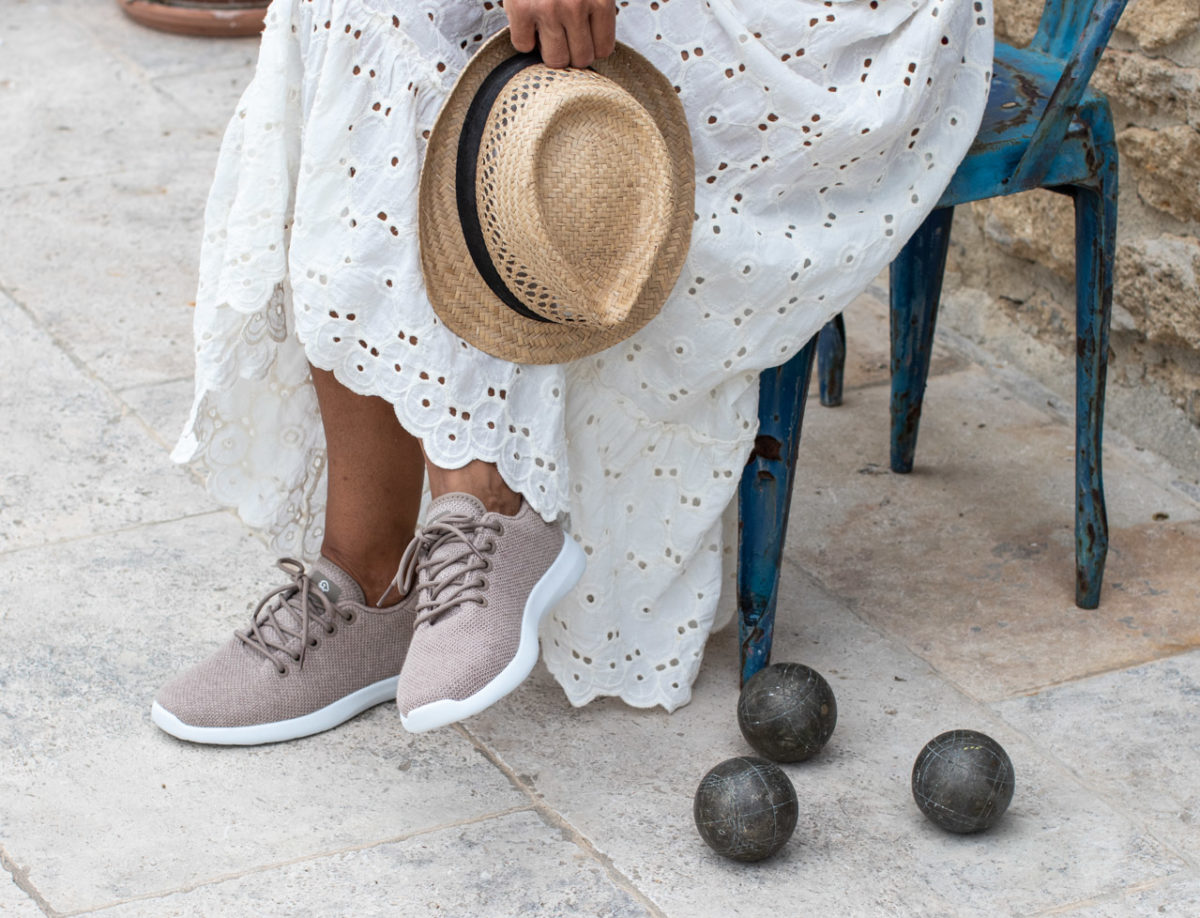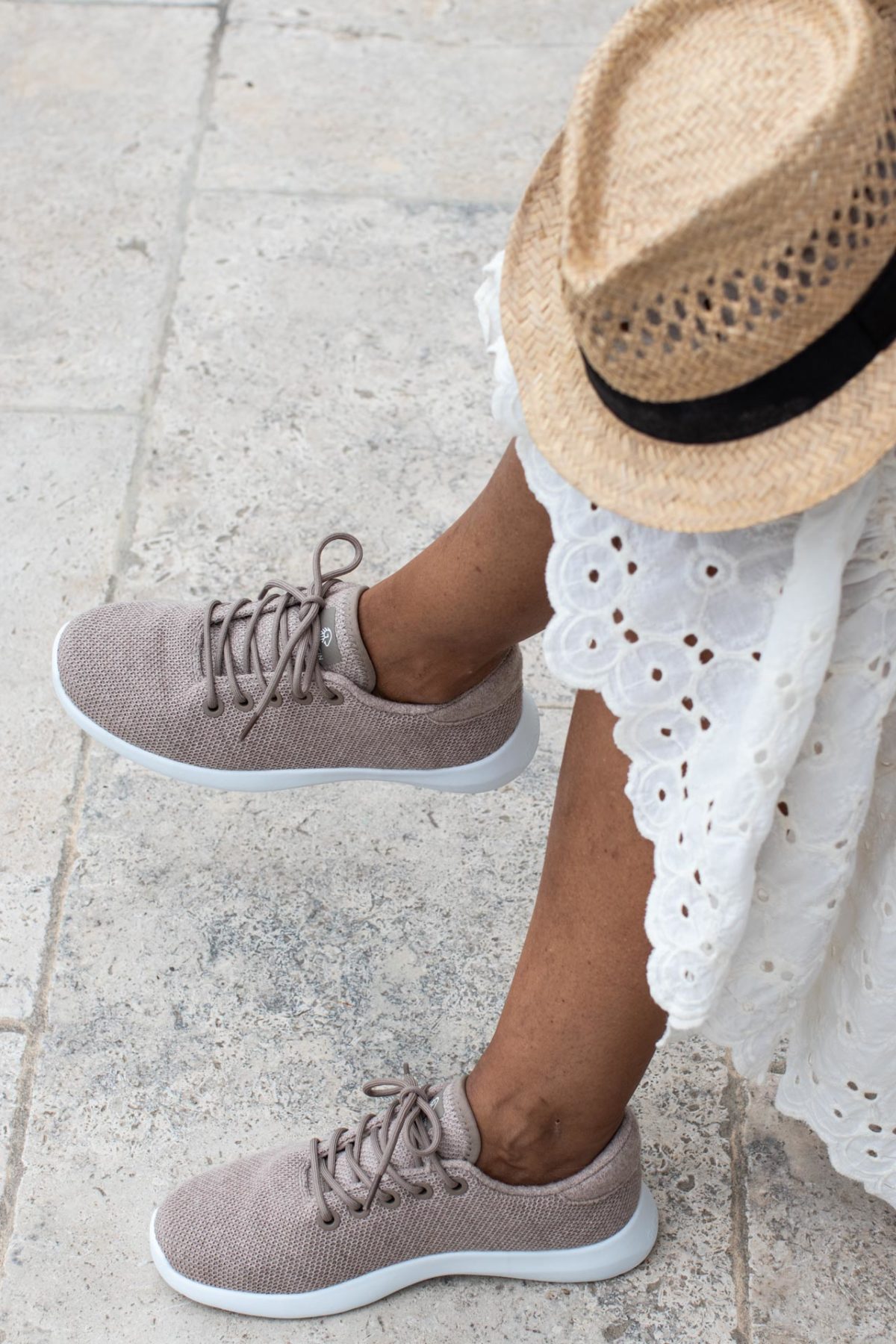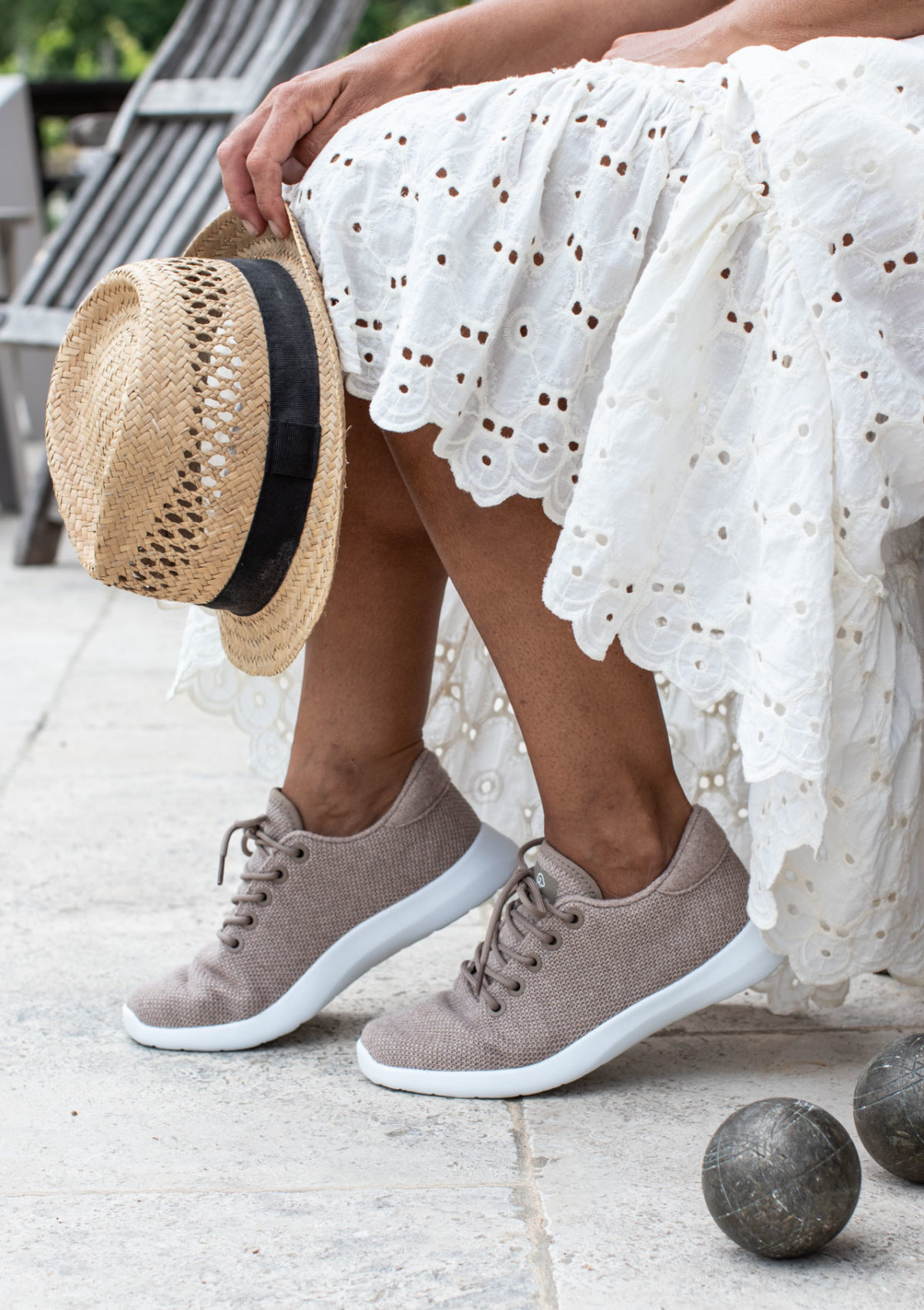 Bisous Tonja