(Werbung aus Leidenschaft für "de-bre Kerzenmanufaktur")
Was Dekoration und Home Accessoires angeht kann ich mich für fast nichts mehr begeistern als für Kerzen, die mich kurz nach dem Anzünden in Wellnessoasen oder ferne Länder beamen. Nur wenige Dinge fürs traute Heim finde ich großartiger als Duftkerzen. Du zündest eine Kerze an und schon nach kurzer Zeit strömt ein betörender Duft durch dein Haus. Genial. Duftkerzen stehen auch immer ganz weit oben auf meinen Wunschlisten.
Bei der Auswahl von Duftkerzen bin ich allerdings ausgesprochen wählerisch. Kerzenabteilungen in Supermärkten, Drogerieketten oder blauen Möbelhäusern ignoriere ich vollständig. An Duftkerzen dieser Art gefallen mir die Düfte nicht und erst recht nicht was drin ist. Mein Herz schlägt für Luxusduftkerzen.
Da Luxusduftkerzen aber auch luxuriöse Preise haben kaufe ich mir Duftkerzen ausschließlich von meinen Lieblingsdüften. Um Düfte zu testen oder um zu variieren benutze ich gerne Melts, die man in Aromalampen verwendet. Die Verwendung von Waxmelts ist übrigens auch ziemlich praktisch, da sich die Melts zwar verflüssigen, aber nicht vollständig verdampfen, wie Wasser und Öl. Das macht die Sache sehr sicher.
Auf Instagram habe ich schon vor längerer Zeit Petra @debre_kerzenmanufaktur entdeckt. In ihrer kleinen Kerzenmanufaktur stellt sie mit viel Leidenschaft Kerzen, Duftkerzen und Duftmelts aus natürlichen Rohstoffen her. Ich habe ihre Arbeit quasi über einen längeren Zeitraum beobachtet und mich nun endlich entschlossen einige ihrer Produkte zu testen. Sie hat mein Duftkerzenherz im Sturm erobert.
Petras besondere Aufmerksamkeit bei der Herstellung ihrer Kerzen liegt auf dem nachwachsenden Rohstoff Rapswachs.
Die Rohstoffe für ihre Rapswachs- Kerzen stammen aus Europa und sind reine Naturprodukte. Auch die Parfümöle und ätherischen Öle, die Petra für die Herstellung ihrer Duftkerzen und Melts verwendet sind EU zertifiziert und für Kosmetika zugelassen. Und selbstverständlich enthalten sie keine Erdölprodukte, sind frei von Tierversuchen, frei von Gentechnik und sind biologisch Abbaubar. Der Duft "Rosebud" wird sogar mit Parfümöl hergestellt, das nachweislich Antiallergen ist und auch von duftsensiblen Menschen vertragen wird.
Von Petra habe ich auch gelernt, dass Duftmelts intensiver als Duftkerzen sind, da durch das Verbrennen viel Duft verloren geht. Ein Melt dagegen wird nur geschmolzen und der Duftstoff wird so direkt an die Umgebung abgegeben. Man kann die Duftintensität insofern auch gut steuern, als dass man nur ein Stück eines Melts verwendet.
Petra hat eine riesige Auswahl an Düften. Einen Duft zu empfehlen ist ja immer so eine Sache, aber mir gefallen die Düfte "Cotton Fresh" und "Fresh Orange" besonders gut.
Die passenden "guten" Teelichte aus Rapswachs stellt sie übrigens auch her.
---
(advertising with passion for "de-bre candle factory)
As far as decoration and home accessories are concerned, I can't be more enthusiastic about almost nothing than candles that beam me shortly after lighting into wellness oases or distant countries. There are only a few things I find more great than scented candles. You light a candle and already after short time a stunning smell flows by your house. Ingenious. Scented candles are always at the top of my wish lists.
When selecting scented candles, however, I am extremely choosy. I completely ignore candle departments in supermarkets, drugstore chains or blue furniture stores. I don't like the scents of scented candles of this kind and certainly not which is inside. My heart beats for luxury scented candles.
But because luxury scented candles also have luxurious prices, I buy scented candles exclusively from my favorite scents. To test scents or to vary them I like to use melts that are used in aroma lamps. The use of Waxmelts is by the way also quite practical, since the Melts liquefy, but do not evaporate completely, like water and oil. That makes it very safe.
On Instagram I discovered Petra @debre_kerzenmanufaktur a long time ago. In her small candle factory she passionately makes candles, scented candles and scented melts from natural raw materials. I observed her work over a longer time and finally decided to test some of her products. She took my scented candle heart in storm.
Petra's special attention during the production of her candles lies on the renewable raw material rapeseed wax.
The raw materials for her rapeseed wax candles come from Europe and are pure natural products. The perfume oils and essential oils that Petra uses to make her scented candles and melts are also EU-certified and approved for cosmetics. And of course they contain no petroleum products, are free from animal testing, free from genetic engineering and are biodegradable. The fragrance "Rosebud" is even produced with perfume oil, which is proven to be anti-allergenic and is also tolerated by people who are sensitive to fragrances.
I also learned from Petra that scented melts are more intense than scented candles, because much of the scent is lost through burning. A melt, on the other hand, is only melted and the fragrance is released directly into the surroundings. You can also control the intensity of the scent by using only one part of a melt.
Petra has a huge selection of fragrances and to recommend a fragrance is always such a thing, but I like the fragrances "Cotton Fresh" and "Fresh Orange" especially well.
She also makes the matching "good" tea lights from rapeseed wax.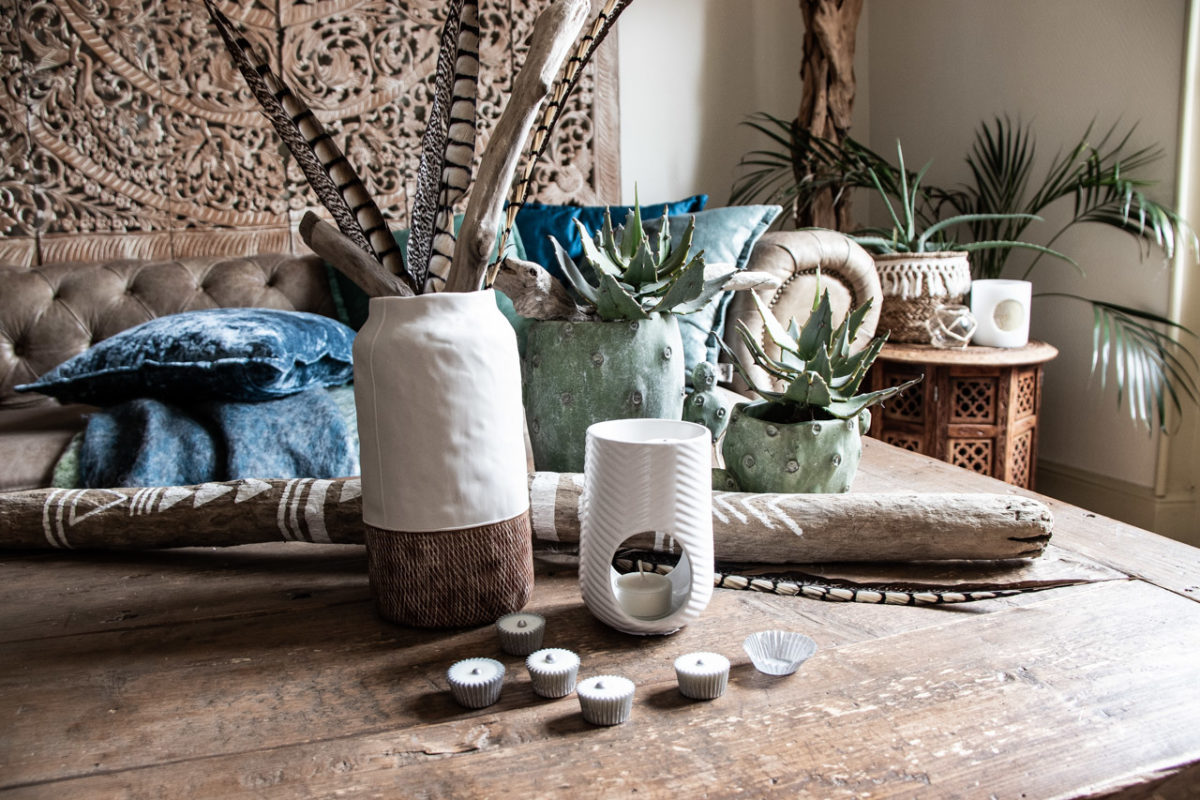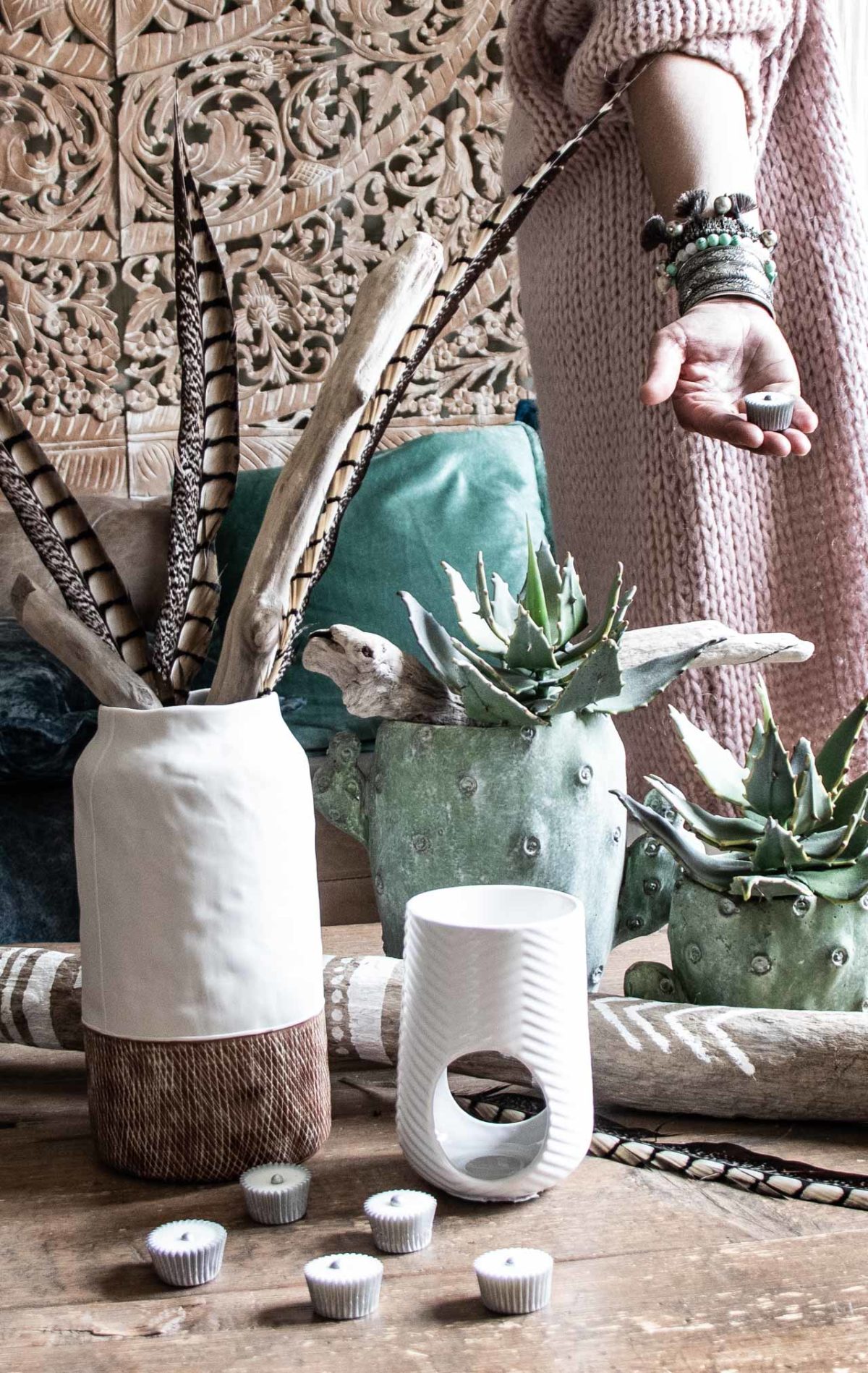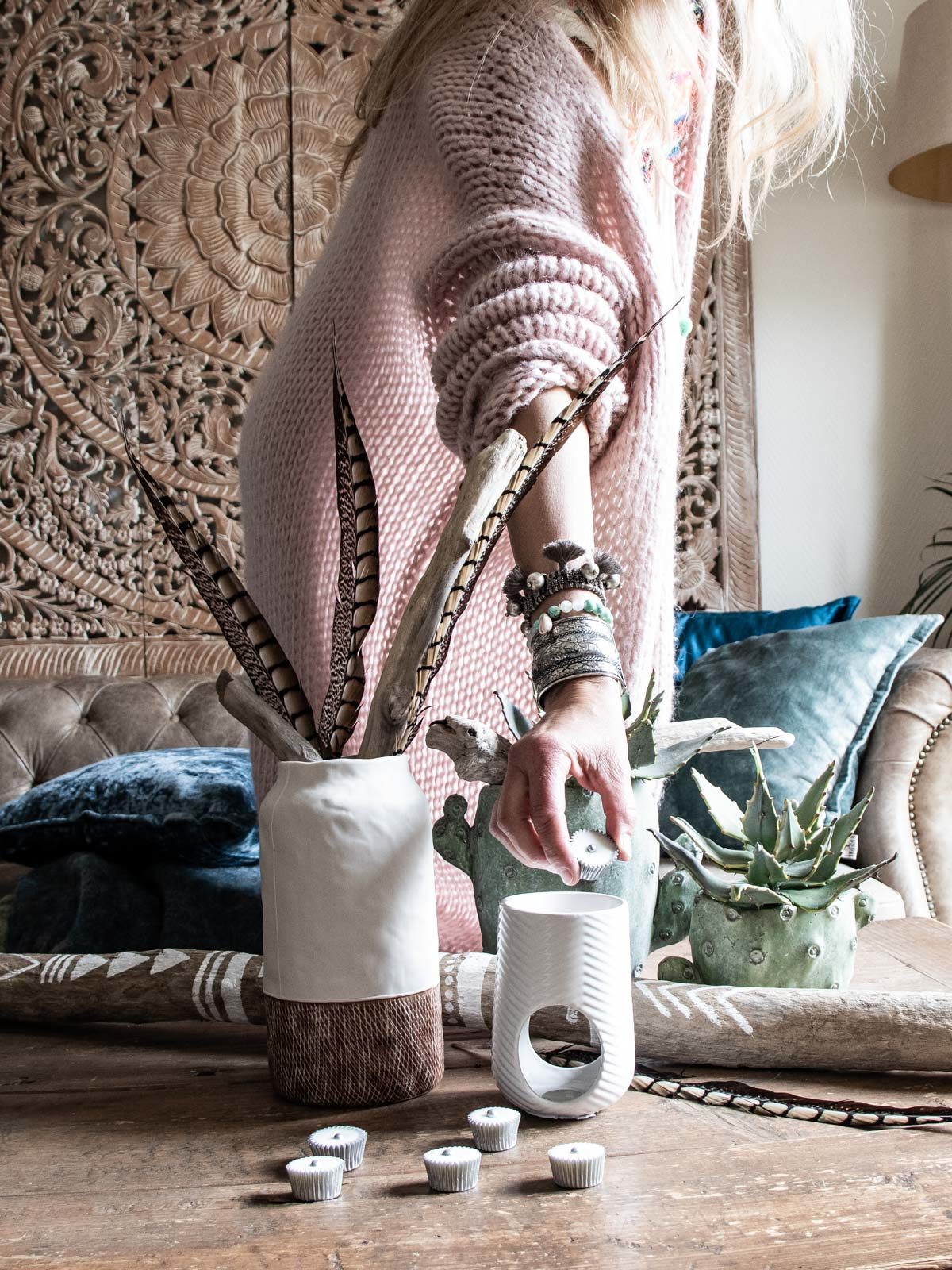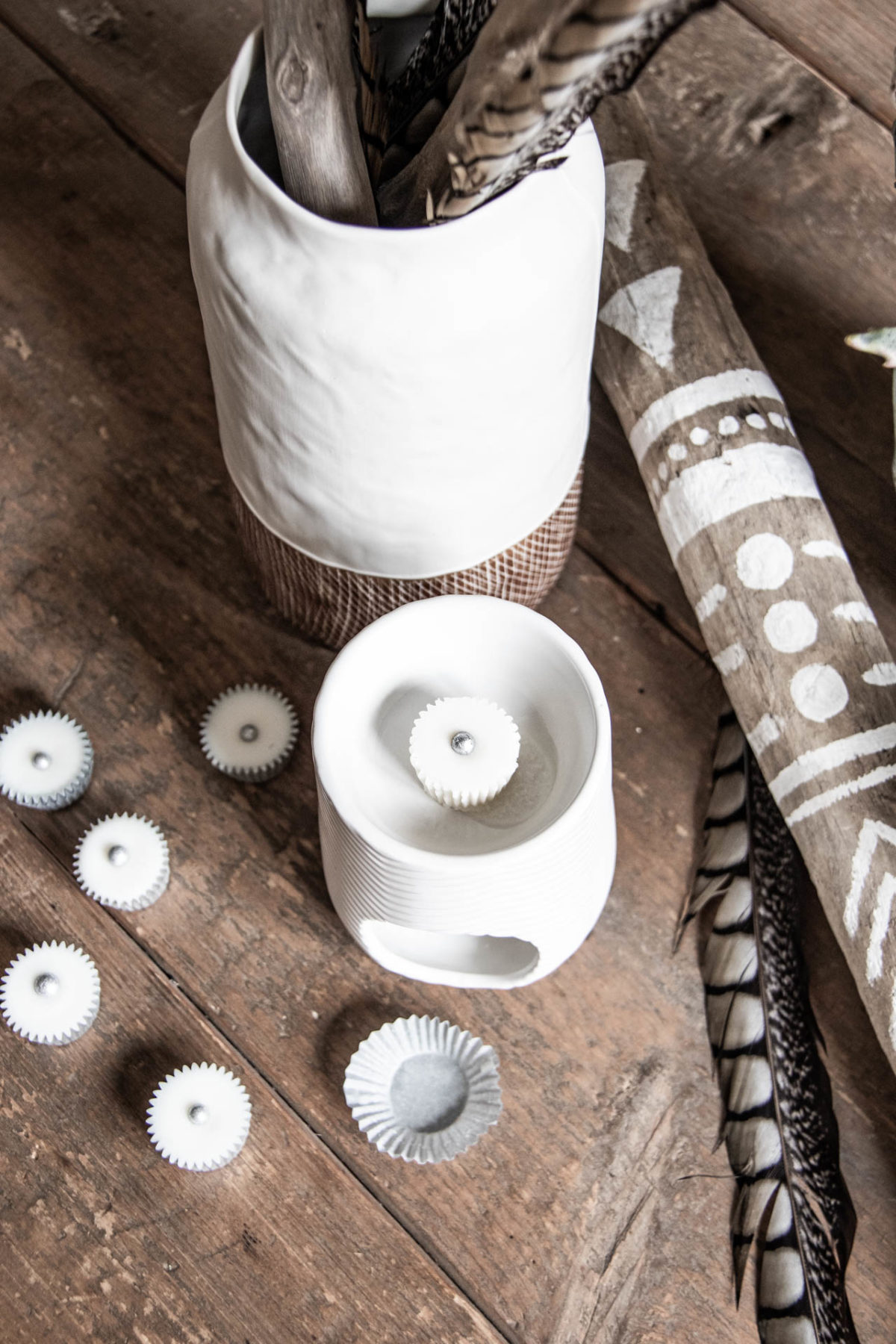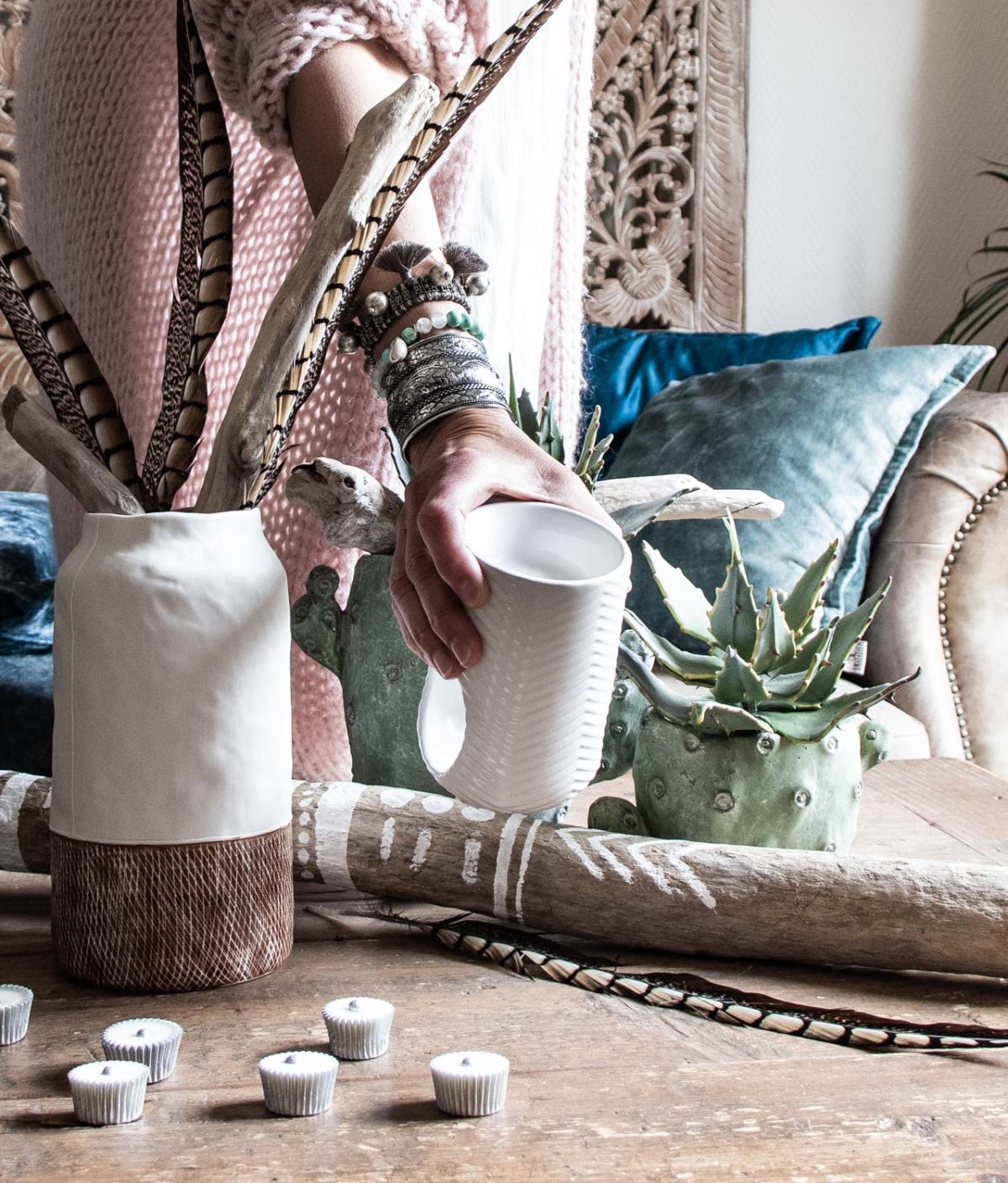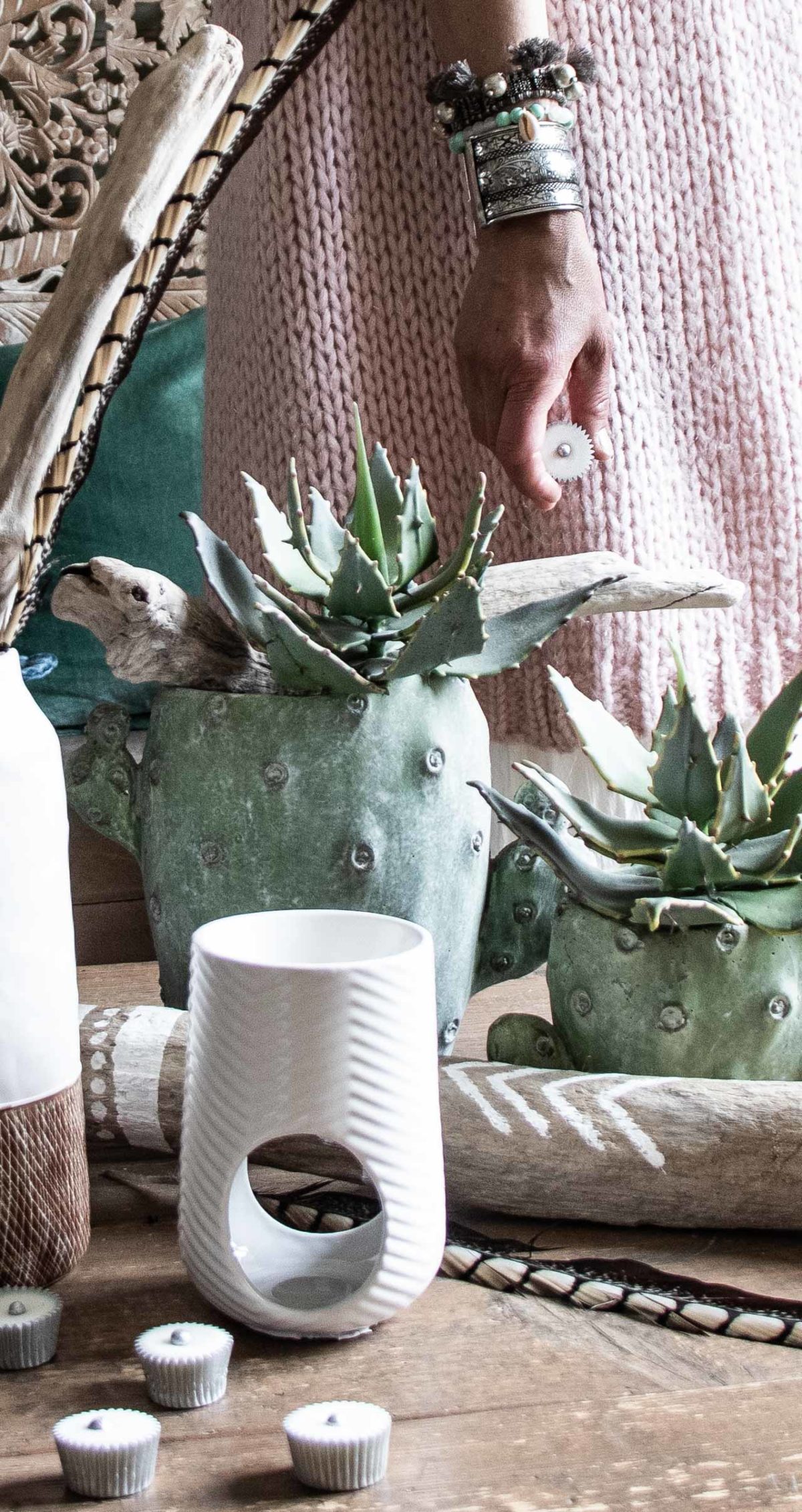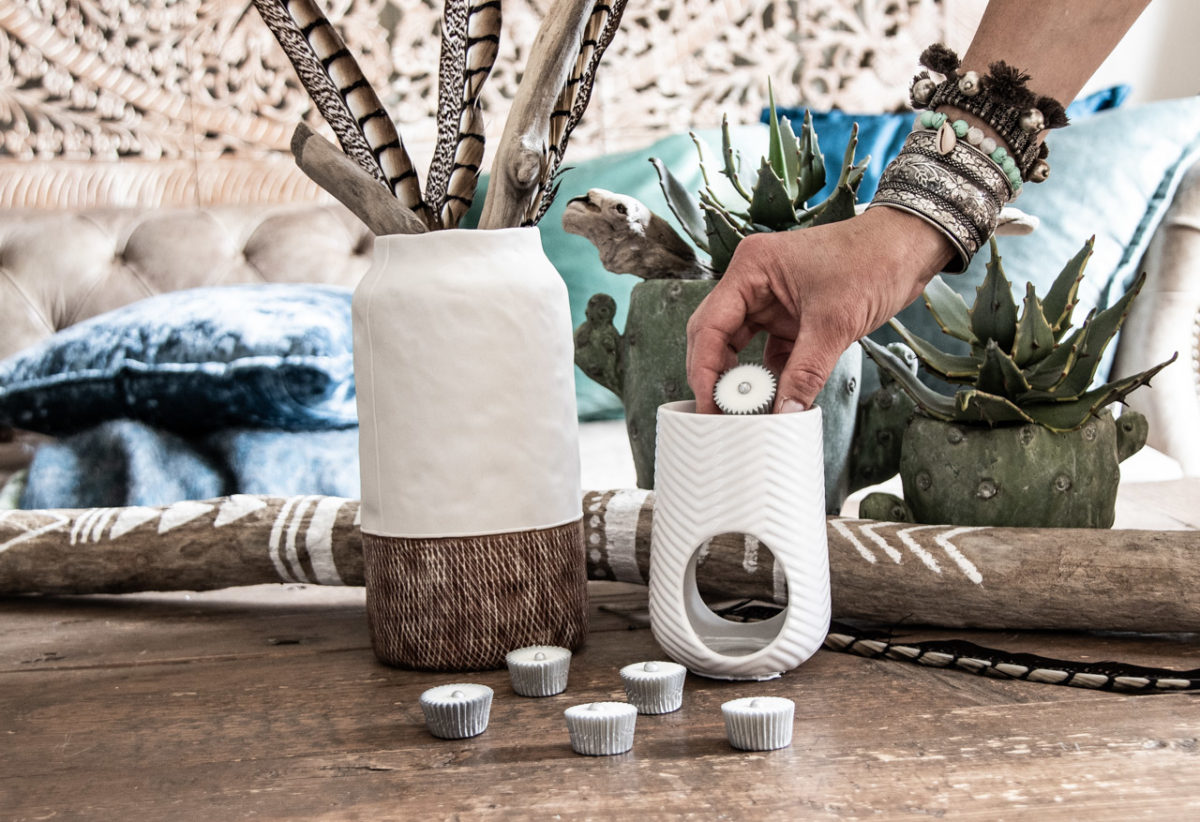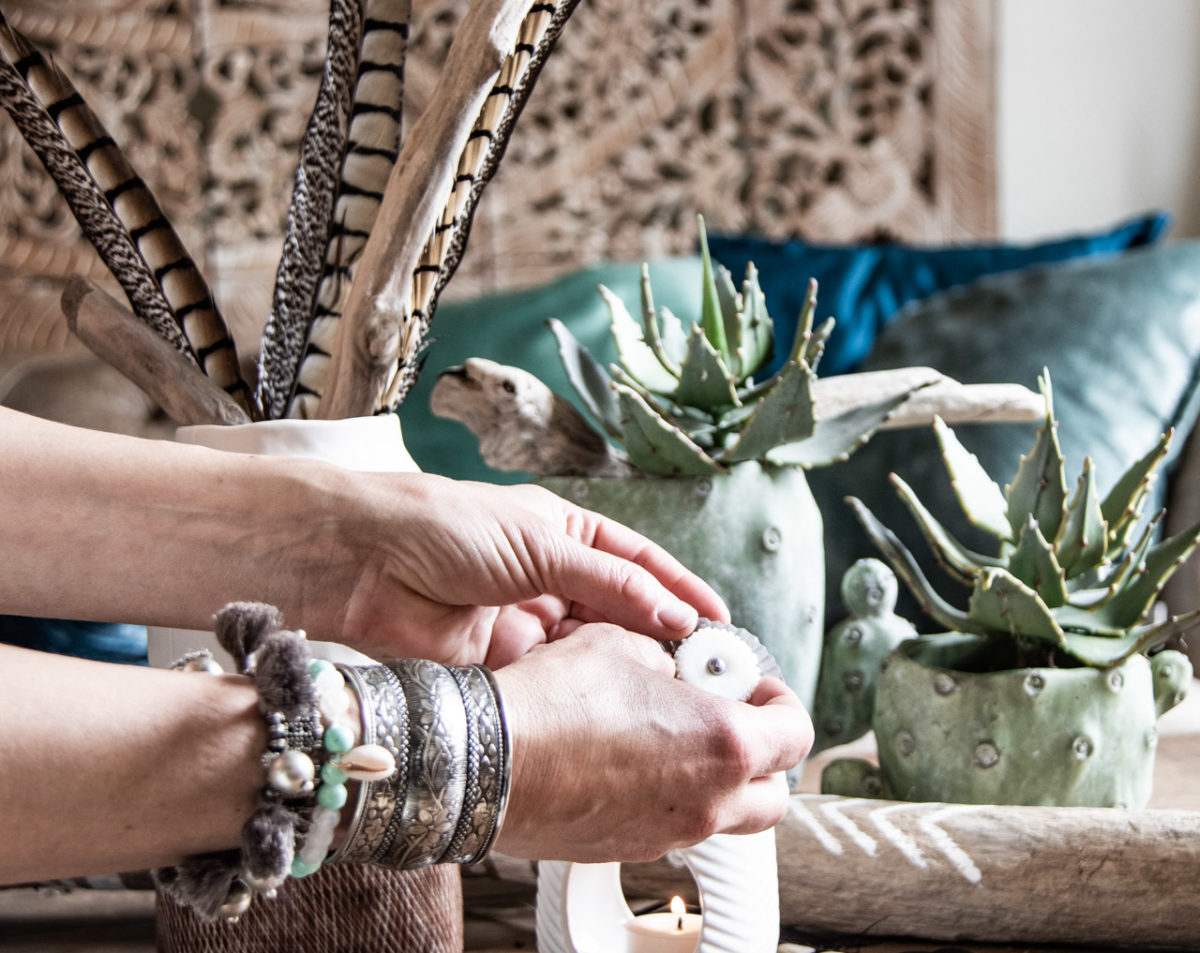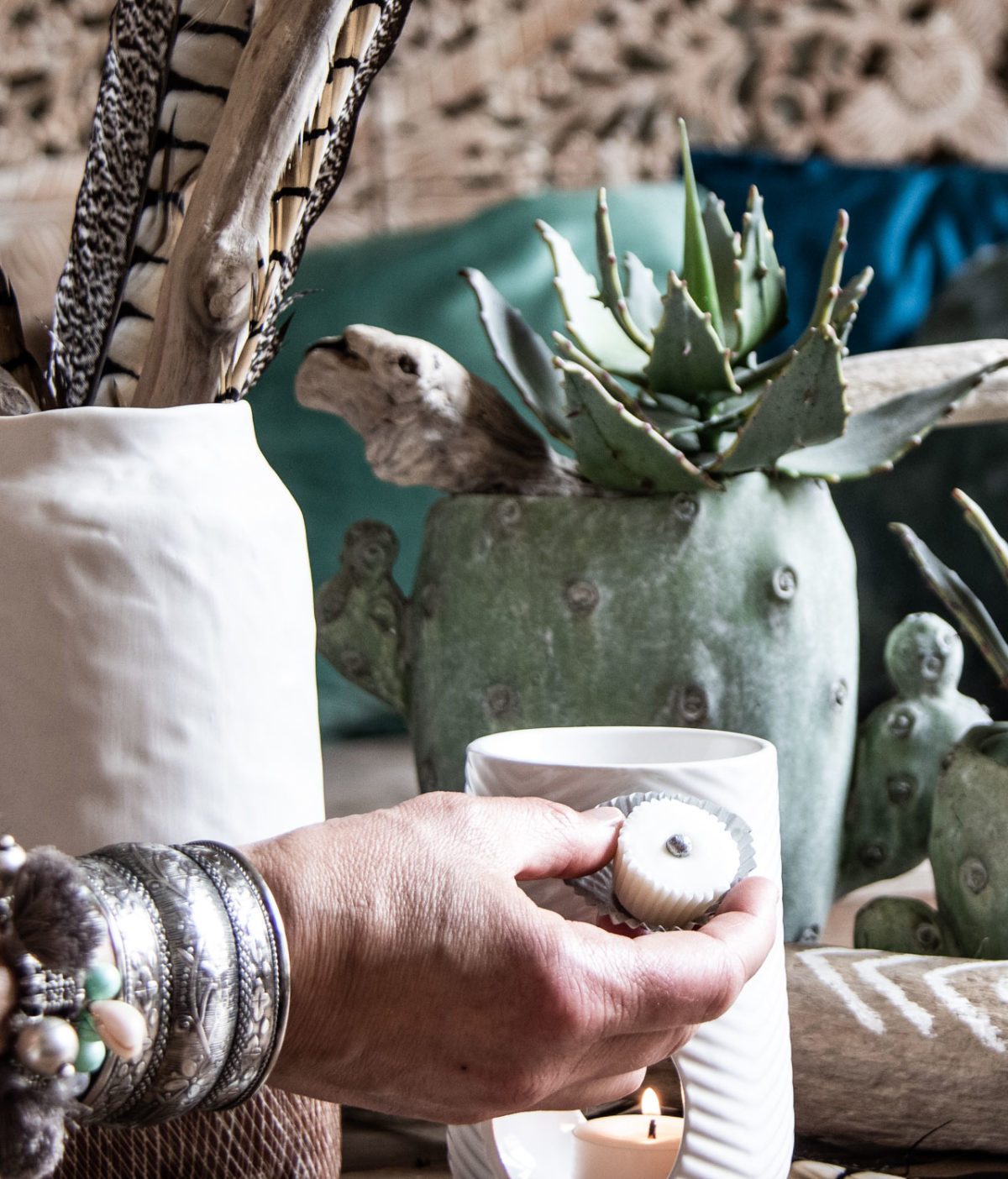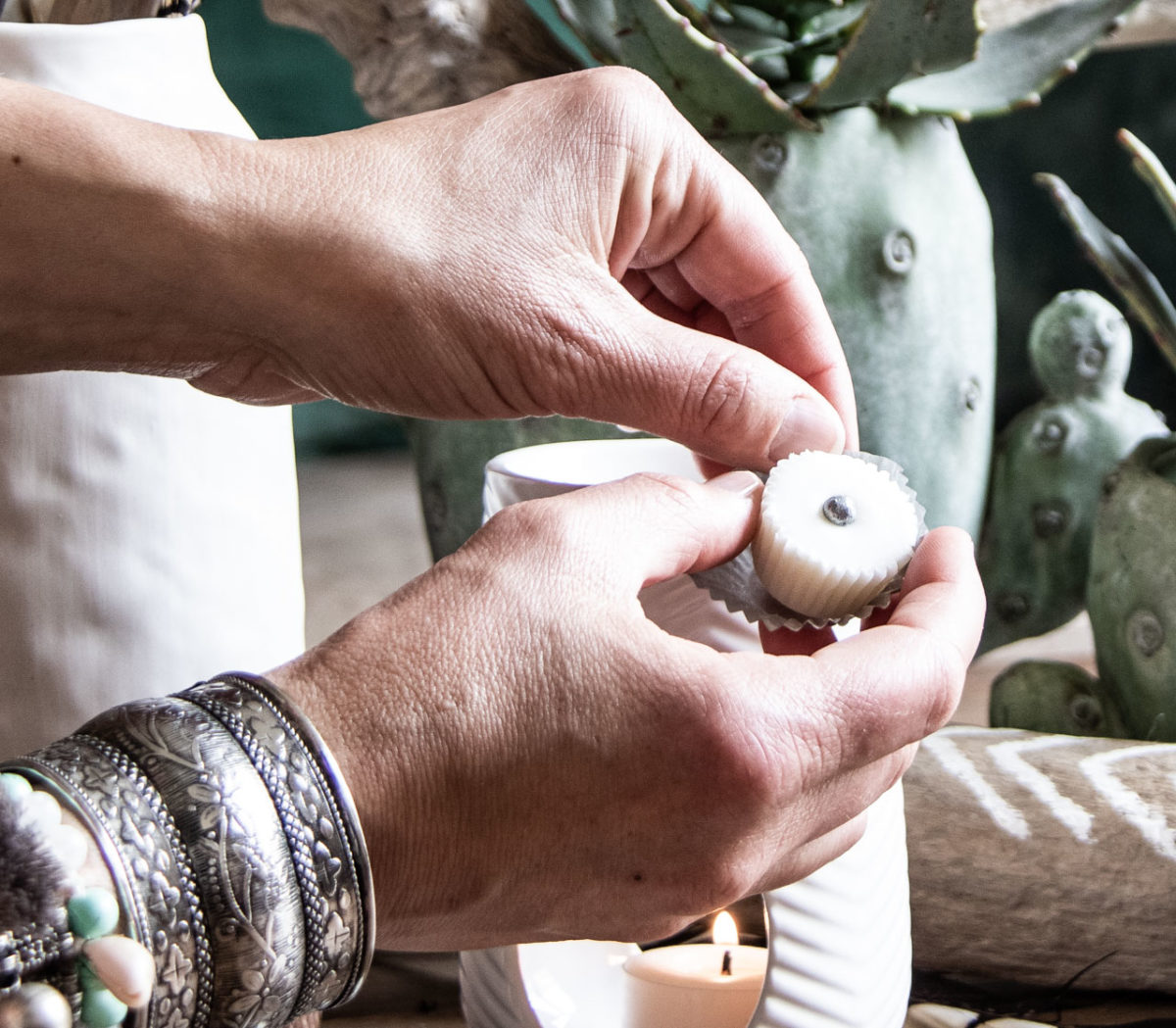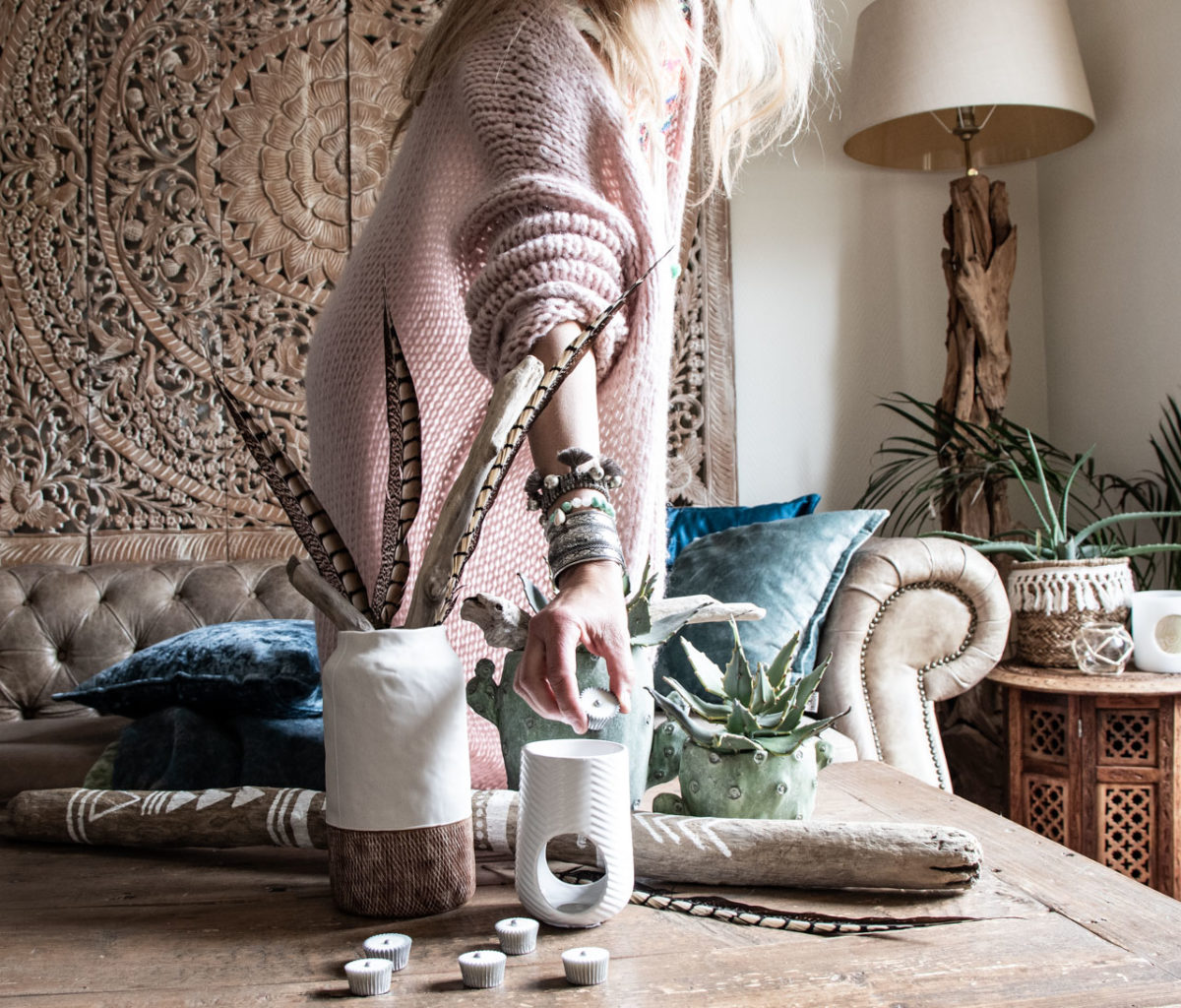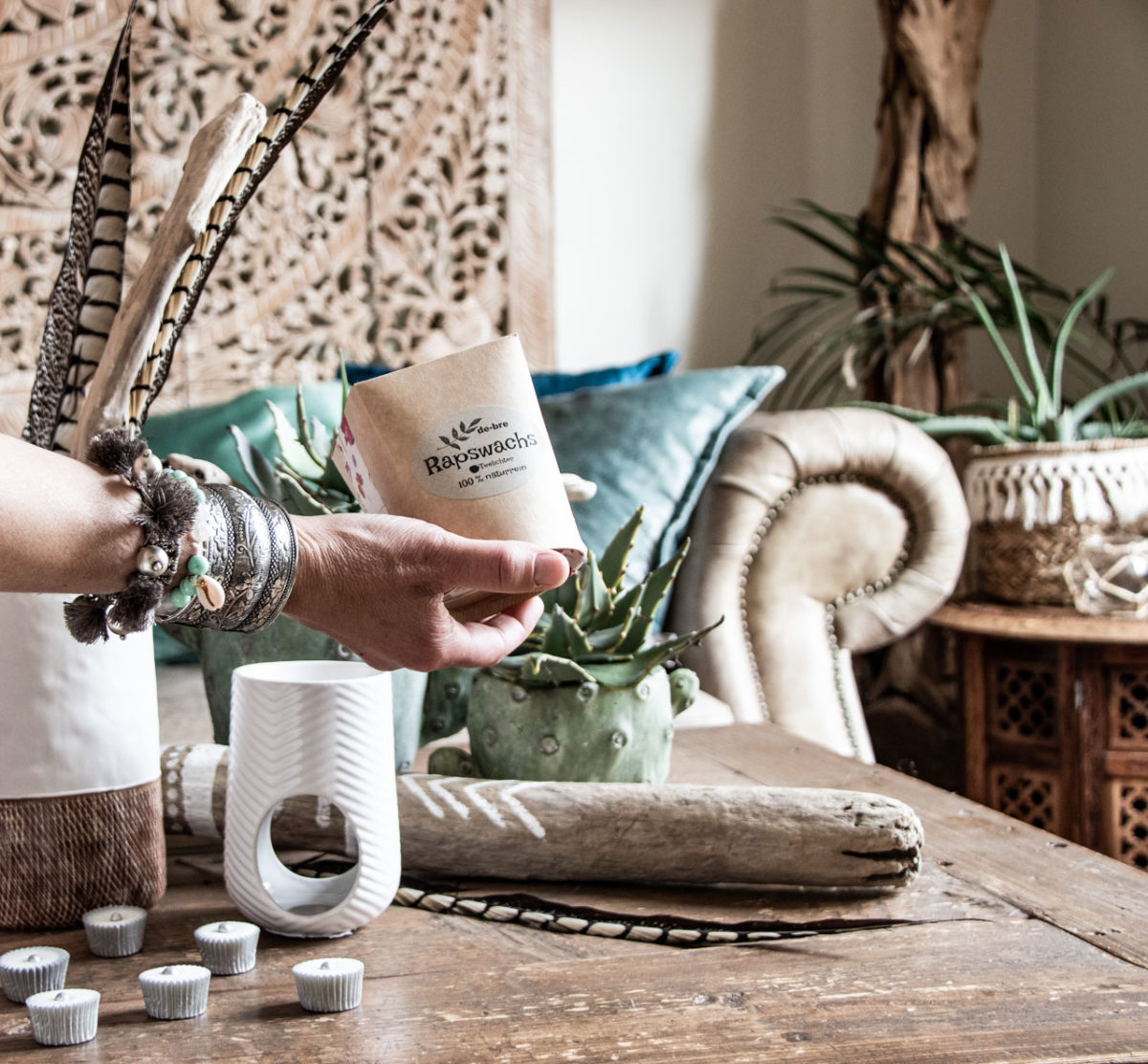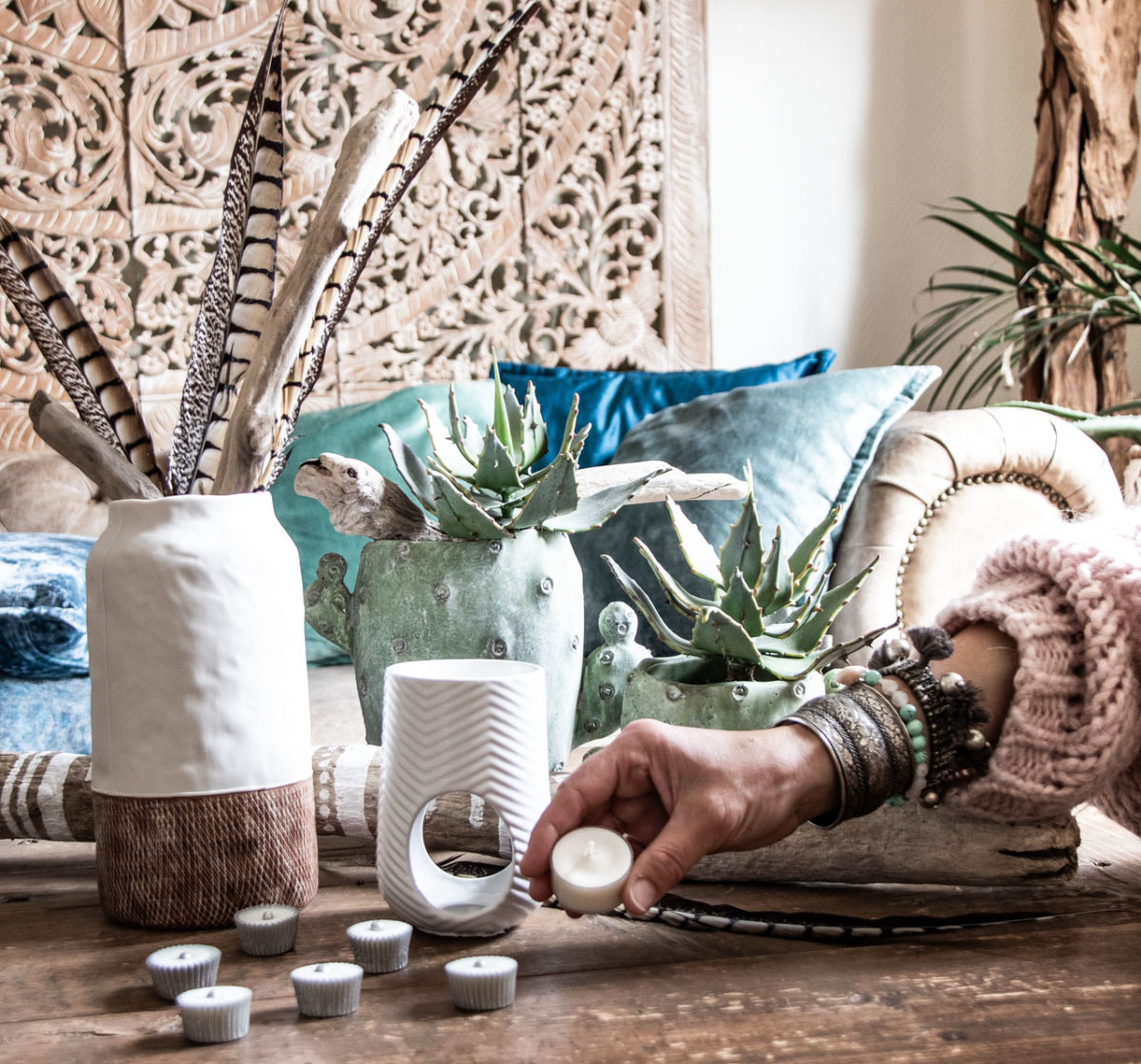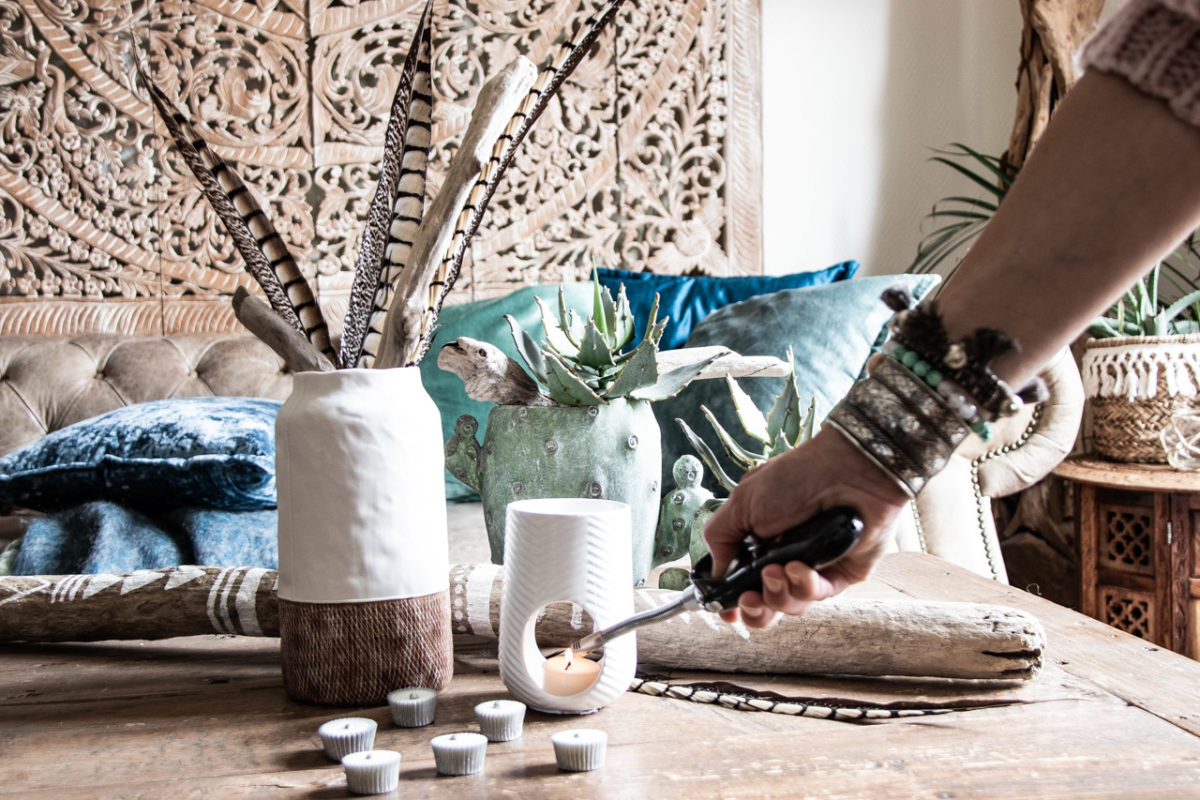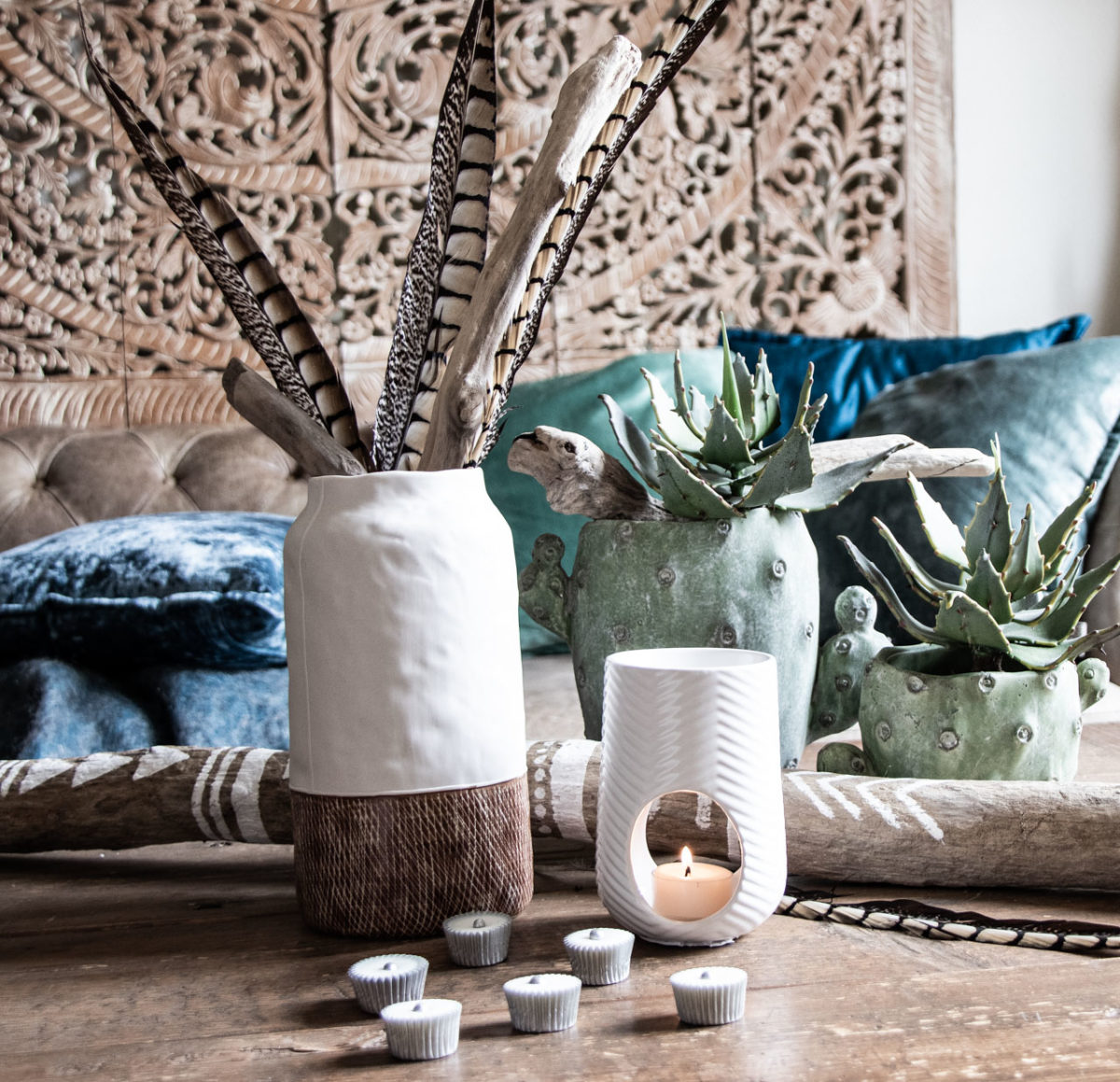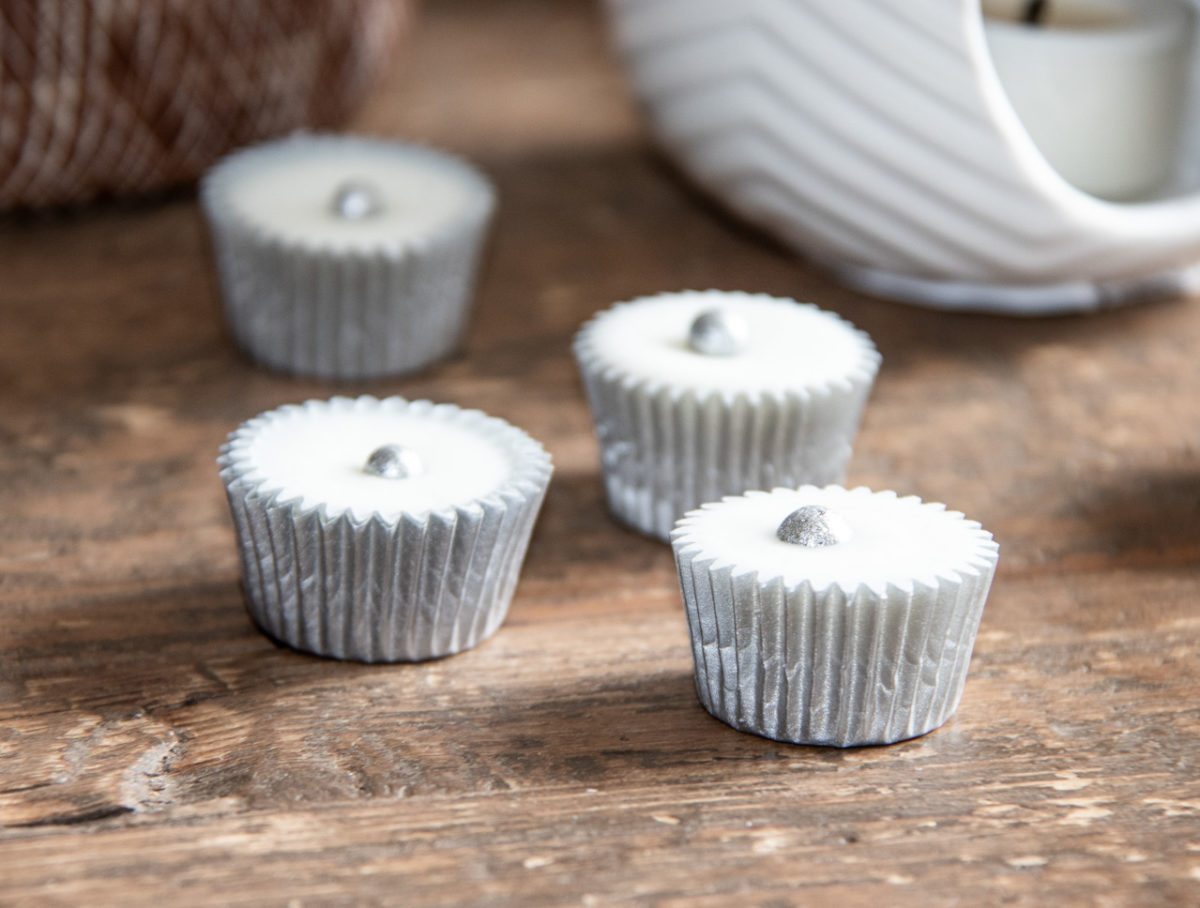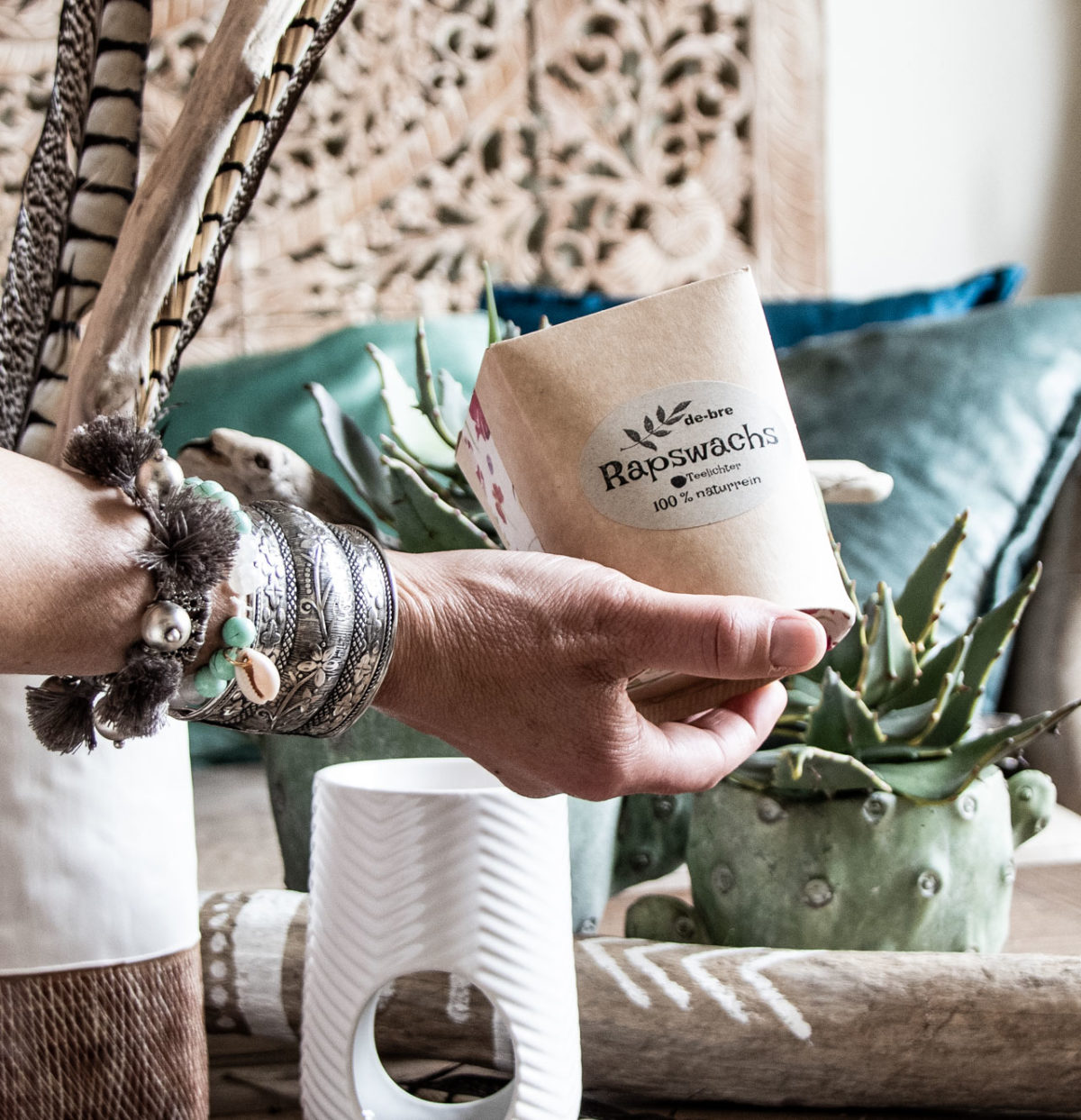 Bisous Tonja