(Werbung aus Leidenschaft & Affiliate Links)
Den Beginn des Jahres 2023 haben wir auf einem Andalusien-Roadtrip verbracht. Jeden Tag in einem anderen Ort, jede Nacht in einem anderen Hotel, dabei habe ich ein paar Tipps für euch gesammelt, die ich gerne mit euch teilen möchte. Gestartet haben wir unsere Tour in Sevilla. Sevilla war auch die einzige Stadt, für die wir etwas mehr Zeit eingeplant hatten.
Wie schön ist bitte Sevilla? Alle wissen es nur ich anscheinend nicht, denn Sevilla ist über Neujahr vor lauter Touristen quasi aus allen Nähten geplatzt.
Schon bei der Buchung eines Zimmers war mir aufgefallen, das die Auswahl nicht mehr besonders groß war und ich hatte mir eingebildet, ich wäre früh dran gewesen. Pustekuchen. Alles was schön war, hatte seinen Preis. Solltet ihr also einen Sevilla-Trip planen, bucht rechtzeitig.
Wir haben am Ende in einem wirklich tollen Apartment mit spektakulärem Blick auf die Kathedrale (affiliate Link) mitten im Zentrum gewohnt. Das Apartment hatte eine riesige Terrasse, auf der es sogar einen kleinen Pool gab. Wirklich toll. Ich habe es euch mal verlinkt.
Sevilla ist geprägt von unglaublich schönen alten Gebäuden, Parks, Palmen und Orangenbäumen. Man kann alle vorstellbaren Attraktionen buchen, die ein Touristenherz höherschlagen lassen: von Kutschfahrten bis hin zu einer herrlich kitschigen Ruderboot-Fahrt am Place de Espagne. Alles mit warten oder Schlange stehen, versteht sich. Einige Museen, wie zum Beispiel den Besuch der Kathedrale kann man online vorbuchen, was ich unbedingt empfehlen würde. (Tickets auf der offiziellen Seite buchen.)
Wir waren weder in der Kathedrale noch in einer anderen Sehenswürdigkeit, denn als wir in Sevilla waren, hatten die meisten Sehenswürdigkeiten wegen der Feiertage geschlossen. Aber wir haben die Zeit auch so gut rumbekommen. Ein wirklich toller Zeitvertreib war übrigens der, sich mit Churros vollzustopfen.
---
(avertising with passion & affiliate links)
We spent the beginning of 2023 on an Andalusia road trip. Every day in a different place, every night in a different hotel, I have collected a few tips for you, which I would like to share with you. We started our tour in Seville. Seville was also the only city for which we had planned a little more time.
How beautiful is Seville? Everyone knows it but me apparently not, because Seville was bursting at the seams with tourists over the New Year.
Already when booking a room, I had noticed that the selection was no longer particularly large and I had imagined that I would have been early. No such luck. Everything that was nice had its price. So if you are planning a trip to Seville, book early.
We ended up staying in a really great apartment with a spectacular view of the cathedral (affiliate link) right in the center. The apartment had a huge terrace where there was even a small pool. Really great. I've linked it to you guys.
Seville is characterized by incredibly beautiful old buildings, parks, palm trees and orange trees. You can book every imaginable attraction that makes a tourist's heart beat faster: from carriage rides to a wonderfully kitschy rowboat ride at Place de Espagne. All with waiting or standing in line, of course. Some museums, such as a visit to the cathedral, can be pre-booked online, which I would definitely recommend. (tickets online on the official website)
We didn't go to the cathedral or any of the other sights because when we were in Seville, most of the sights were closed for the holidays. But we got the time around just fine. By the way, a really great way to pass the time was to stuff ourselves with churros.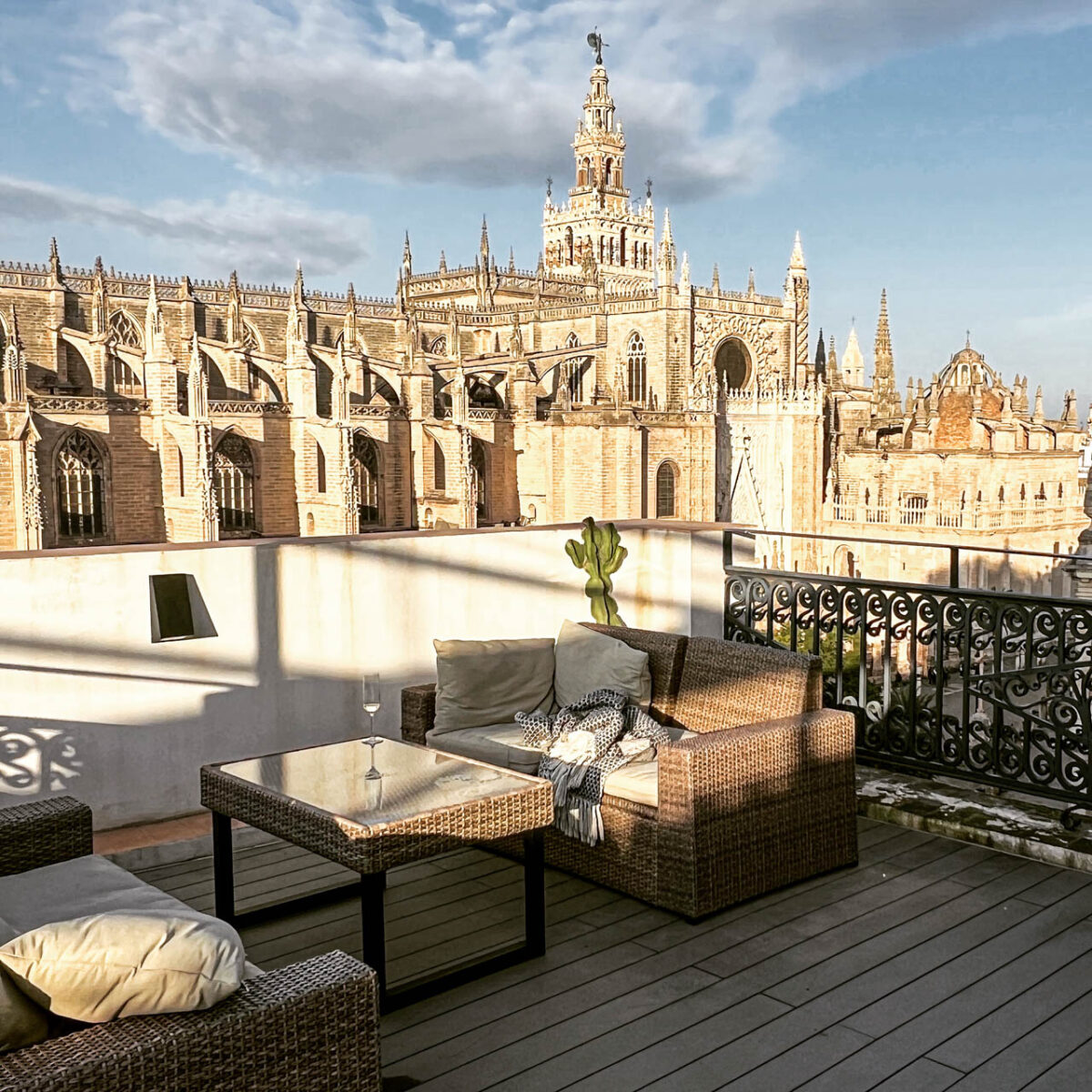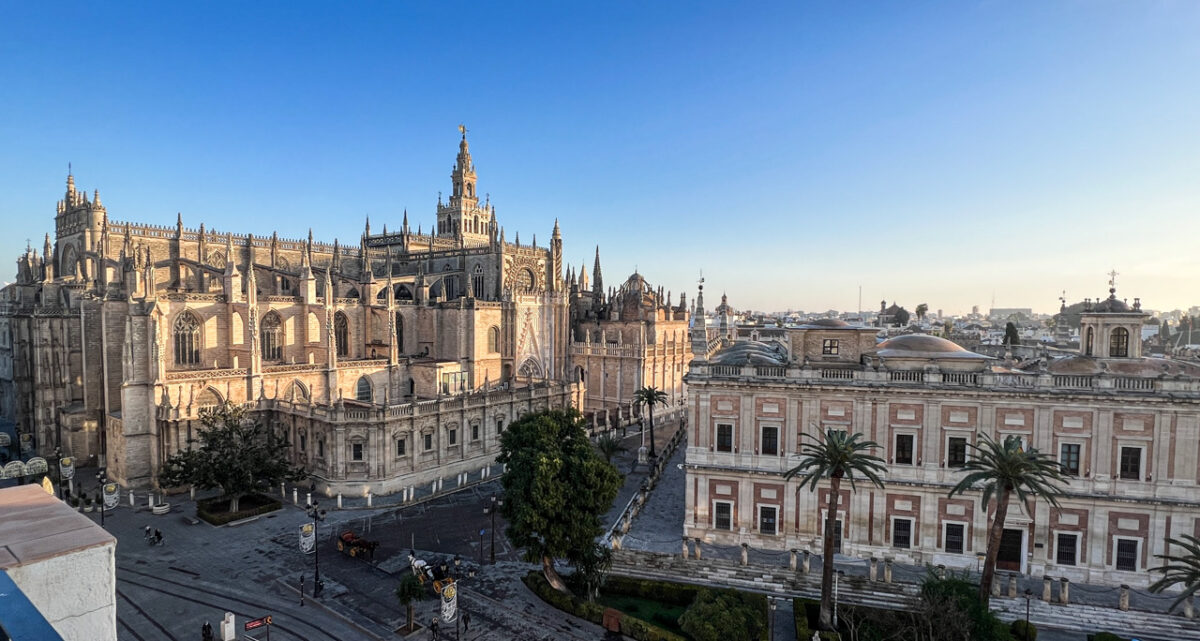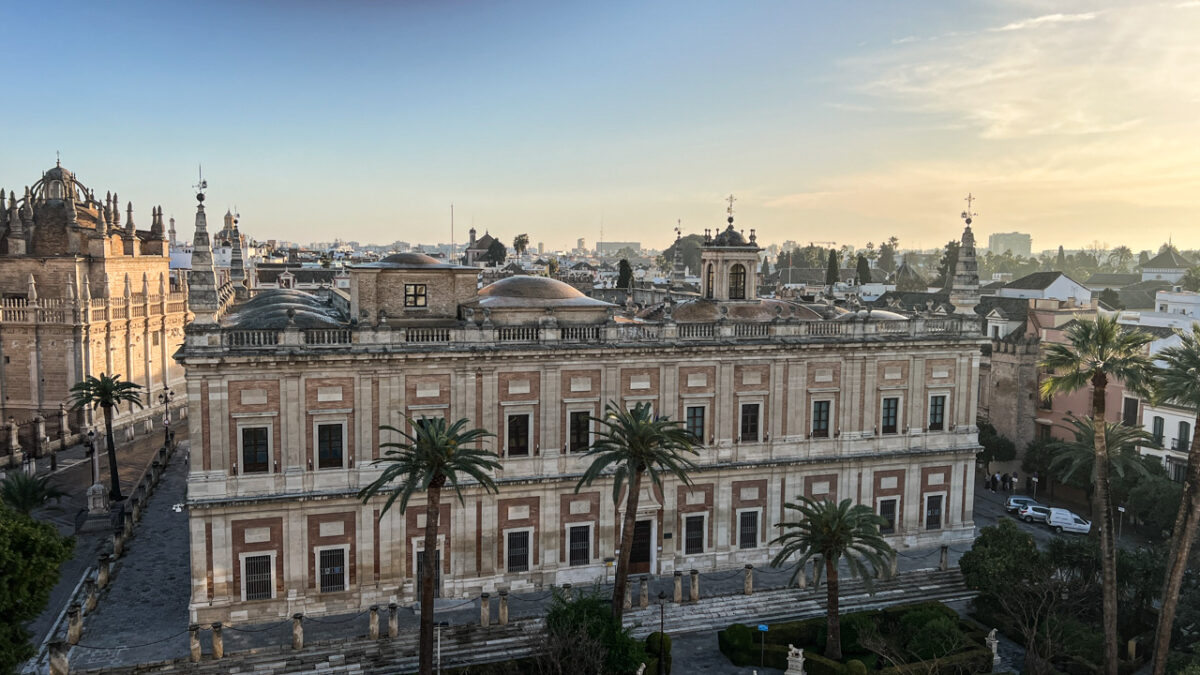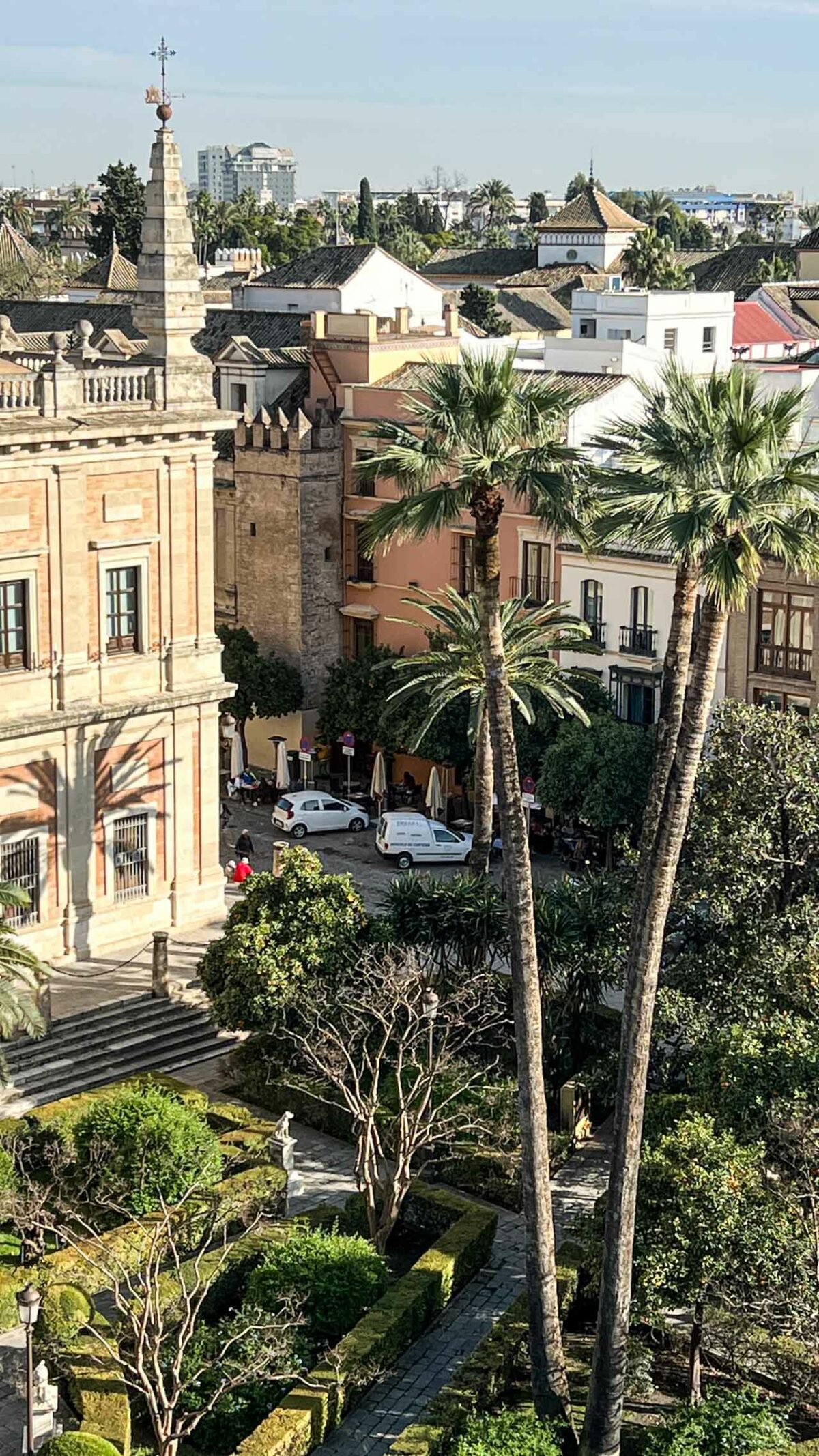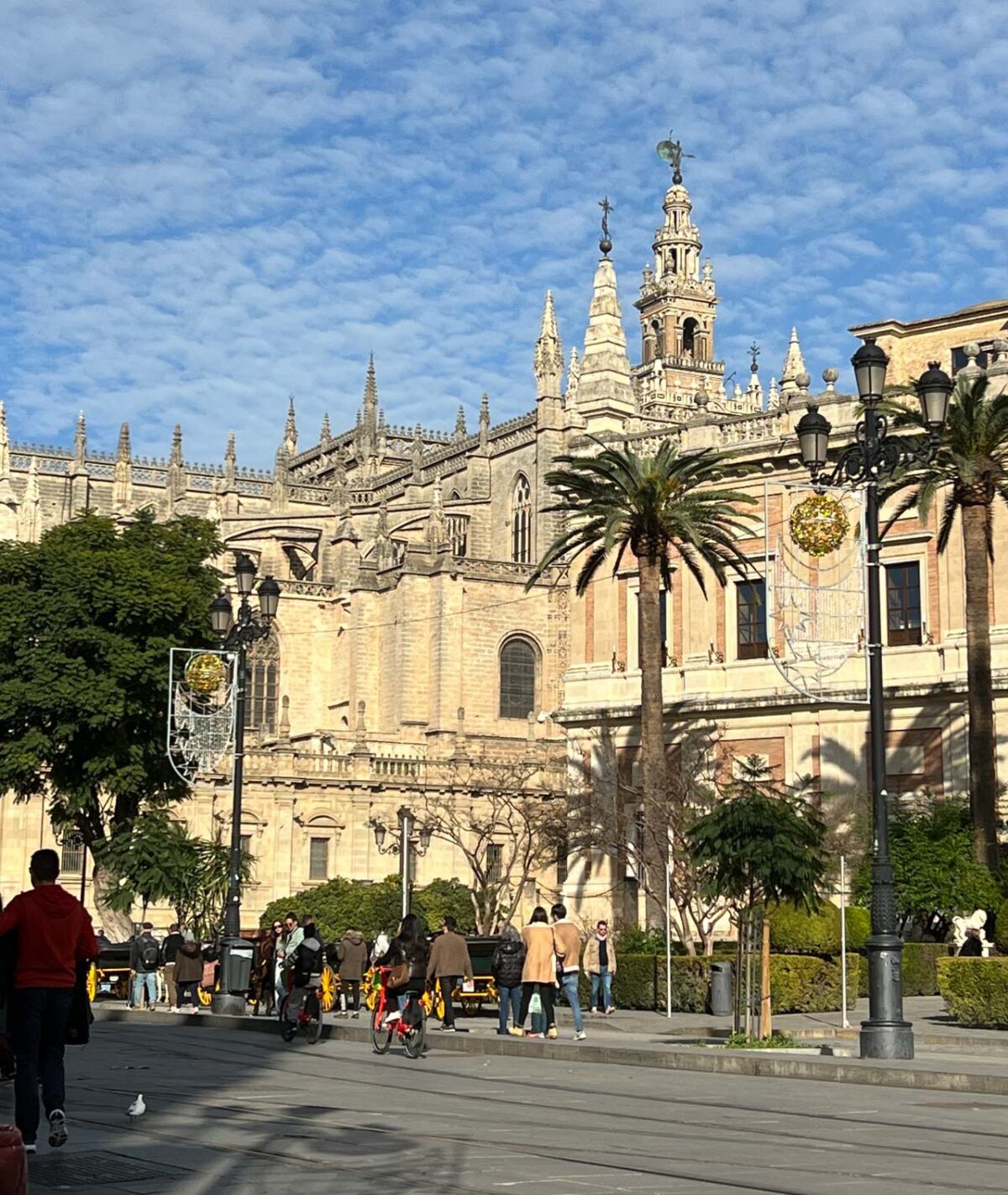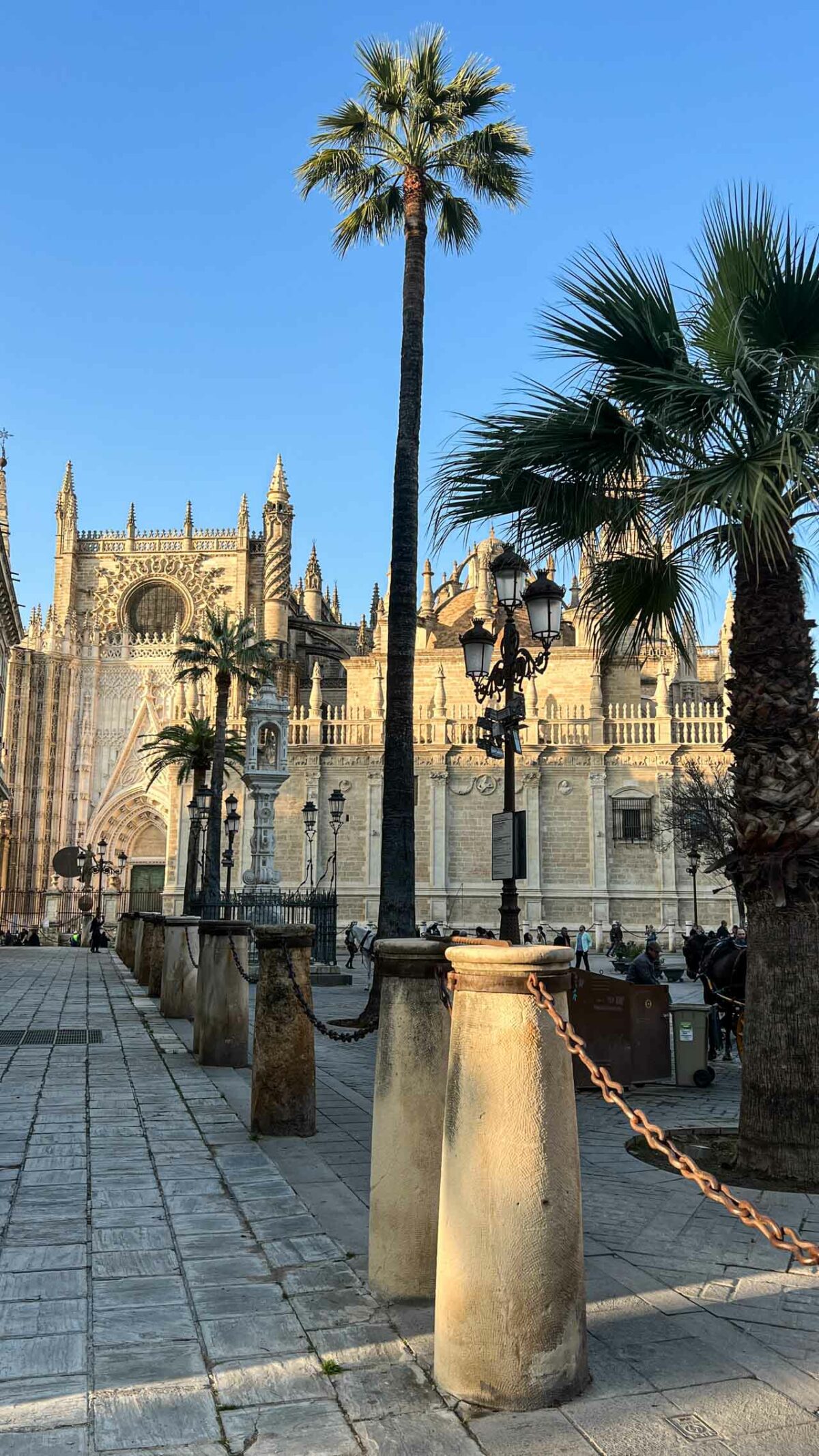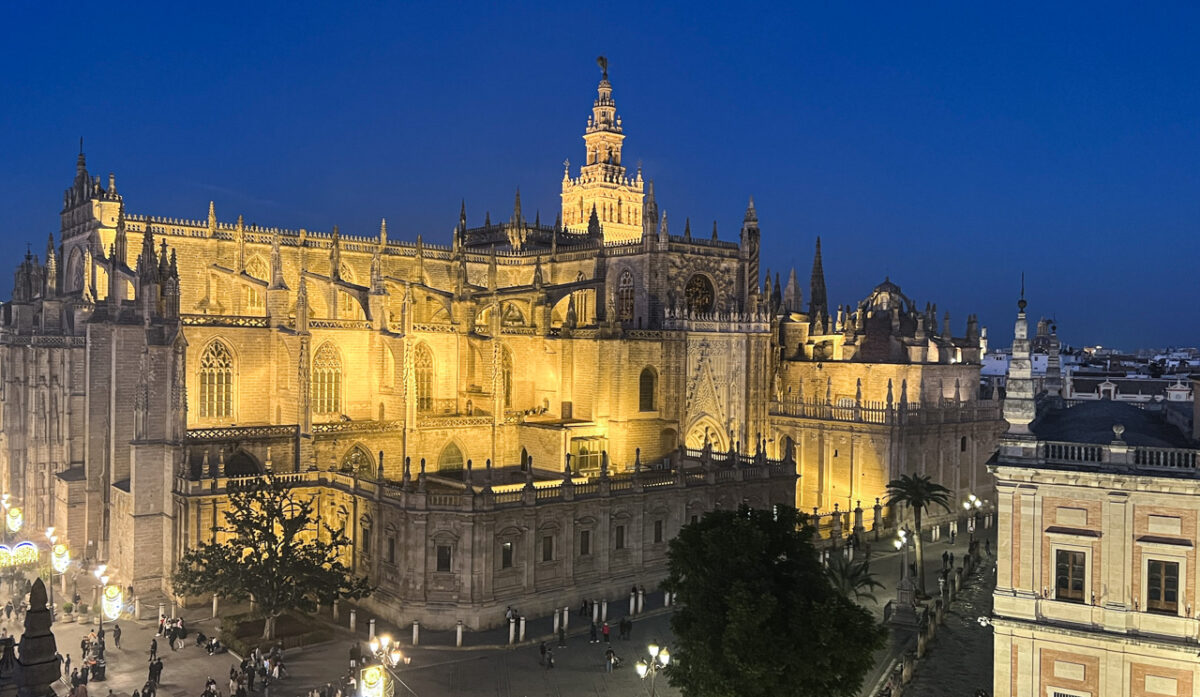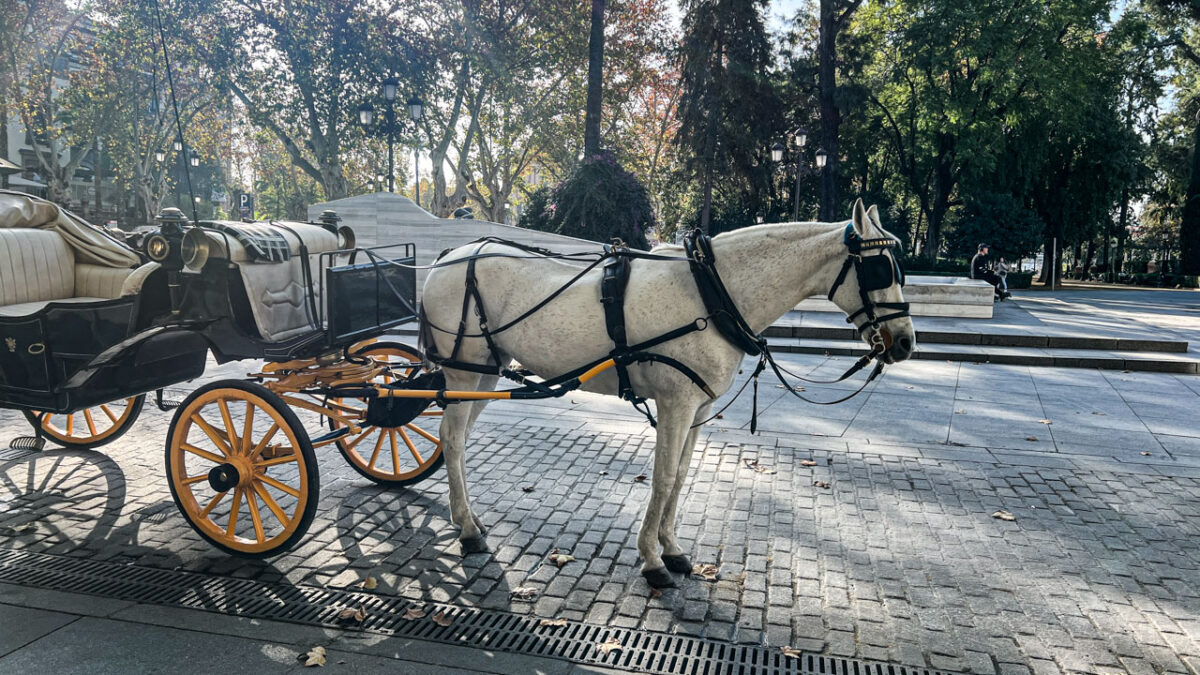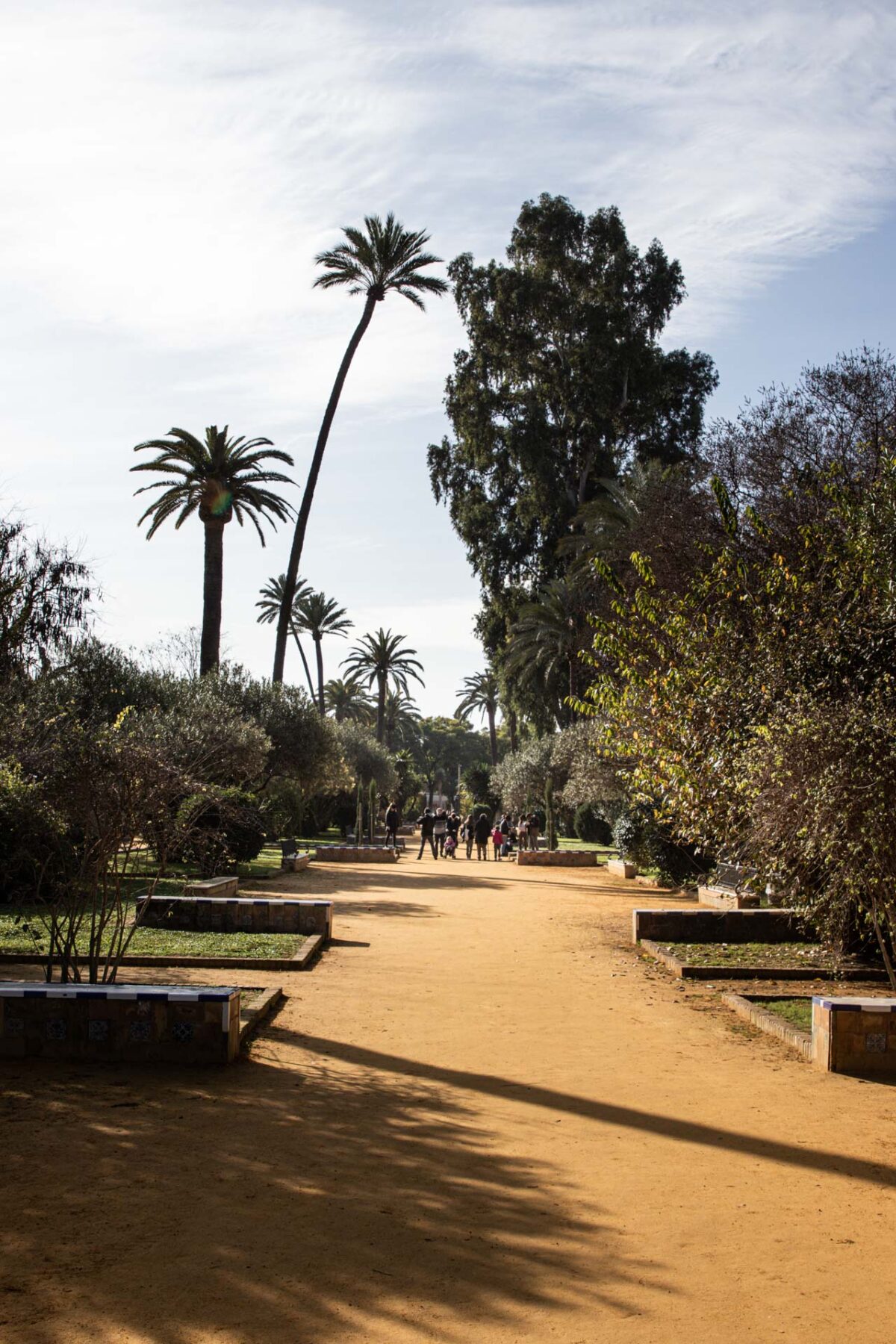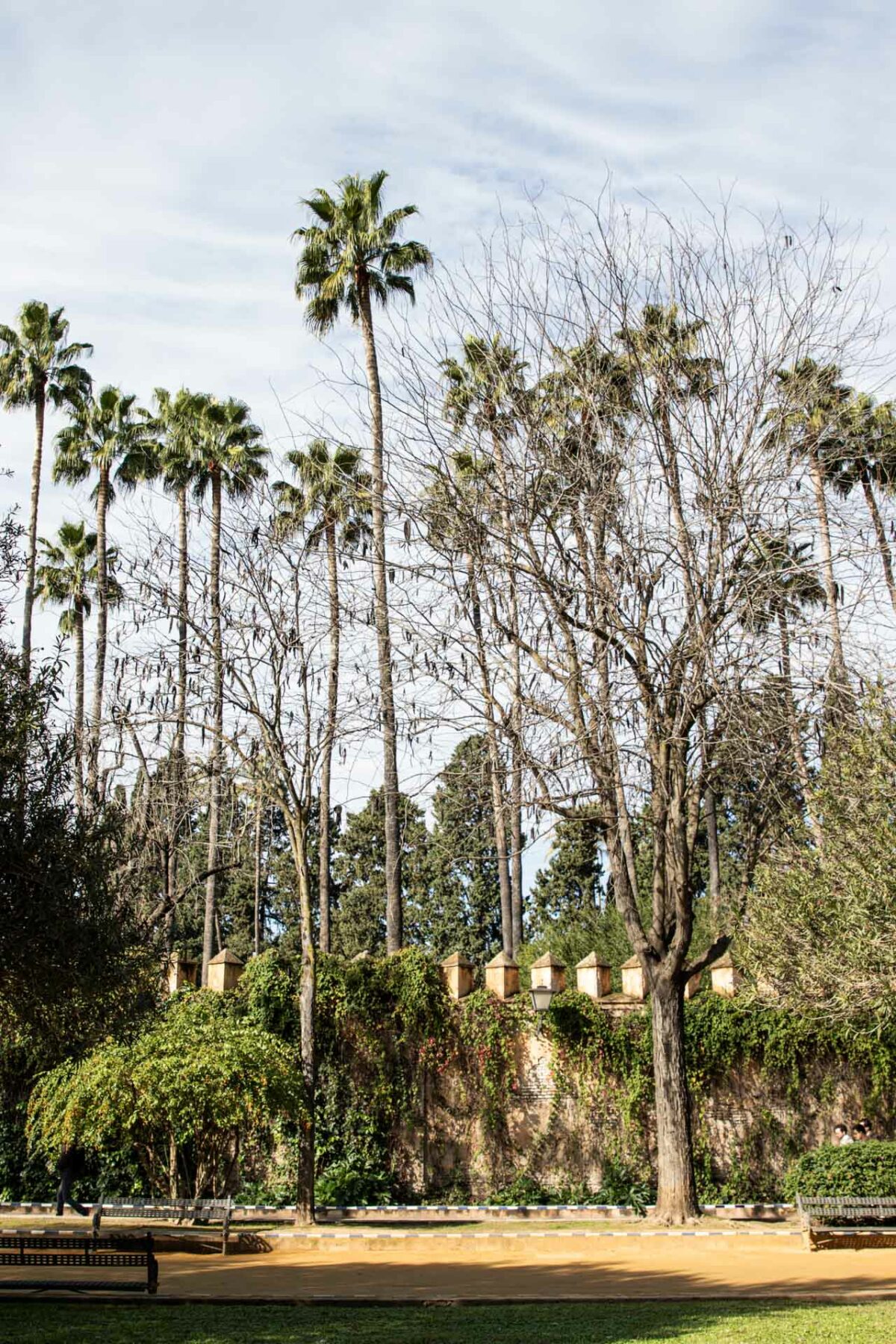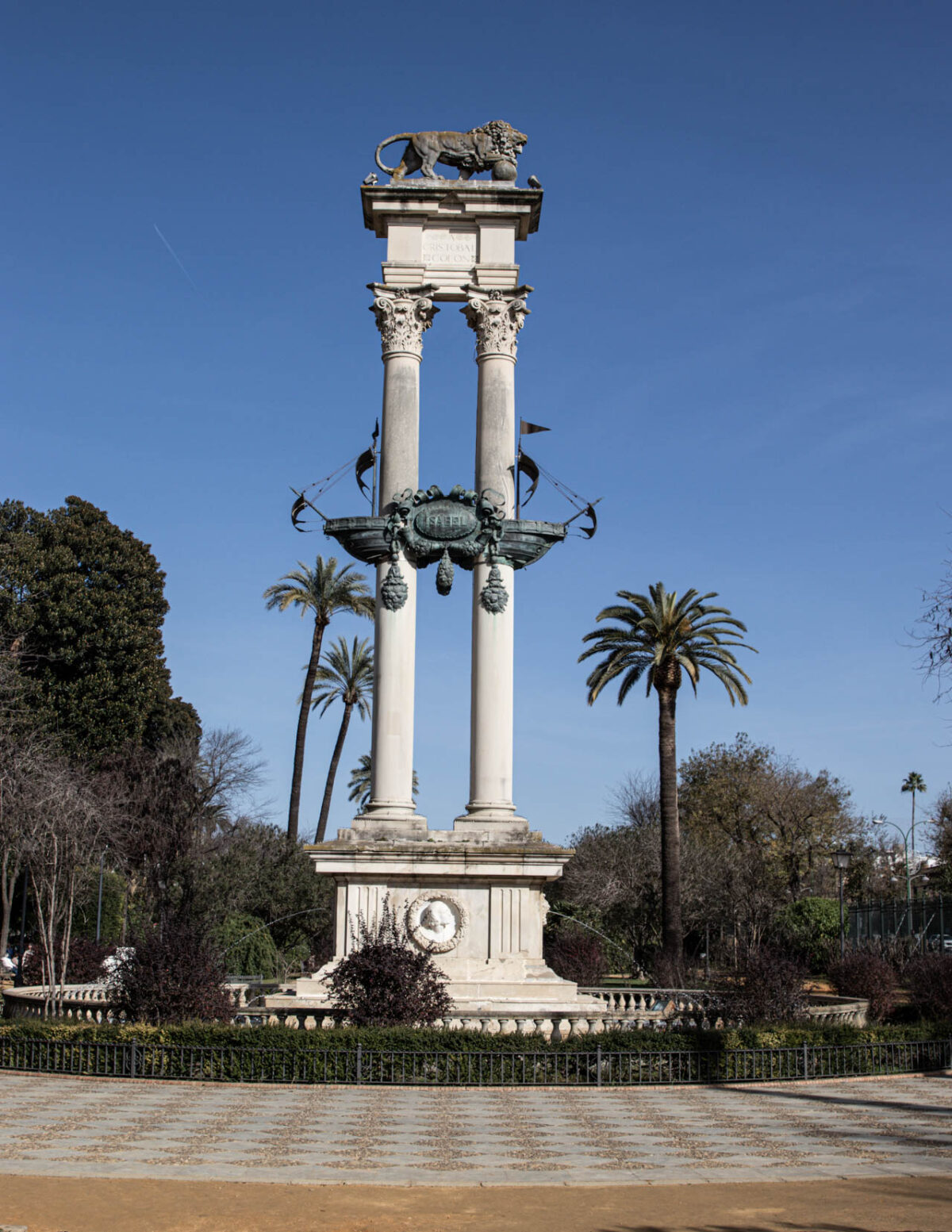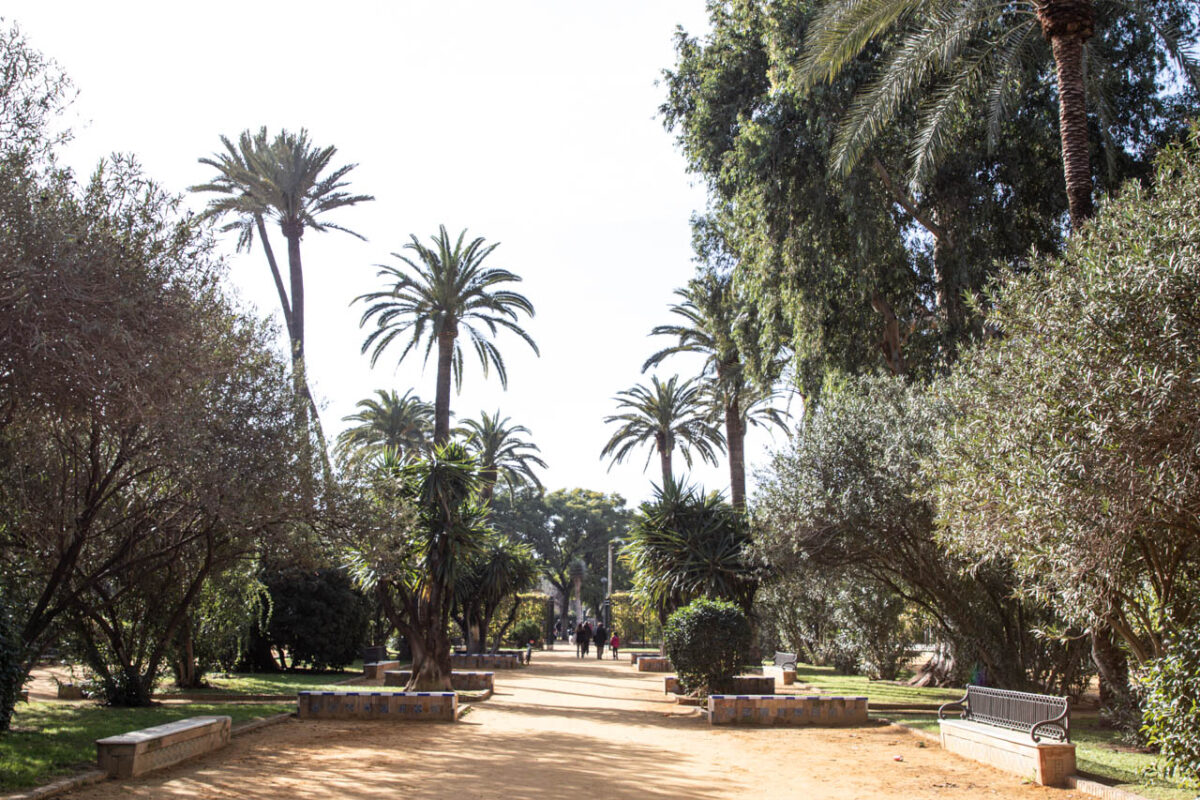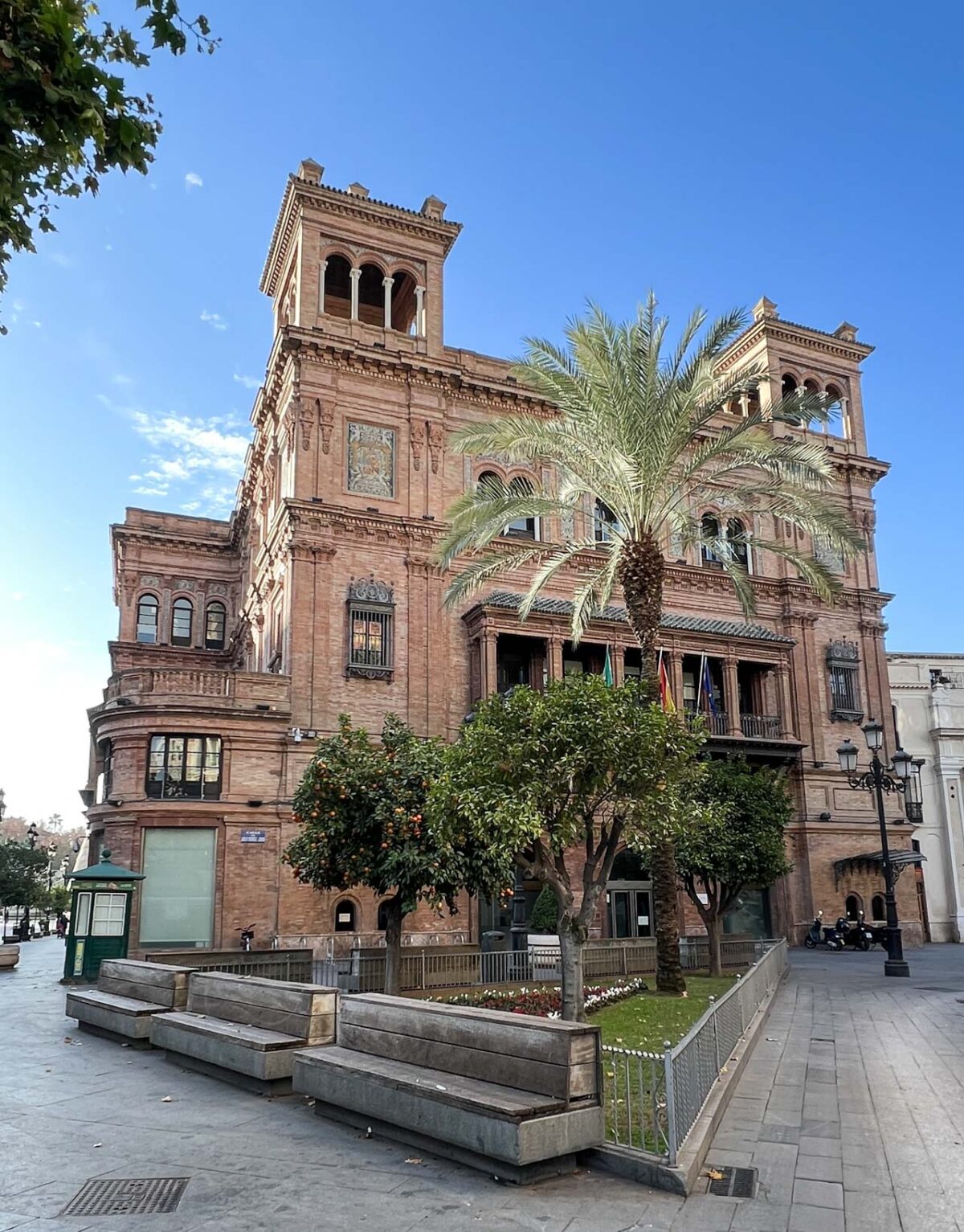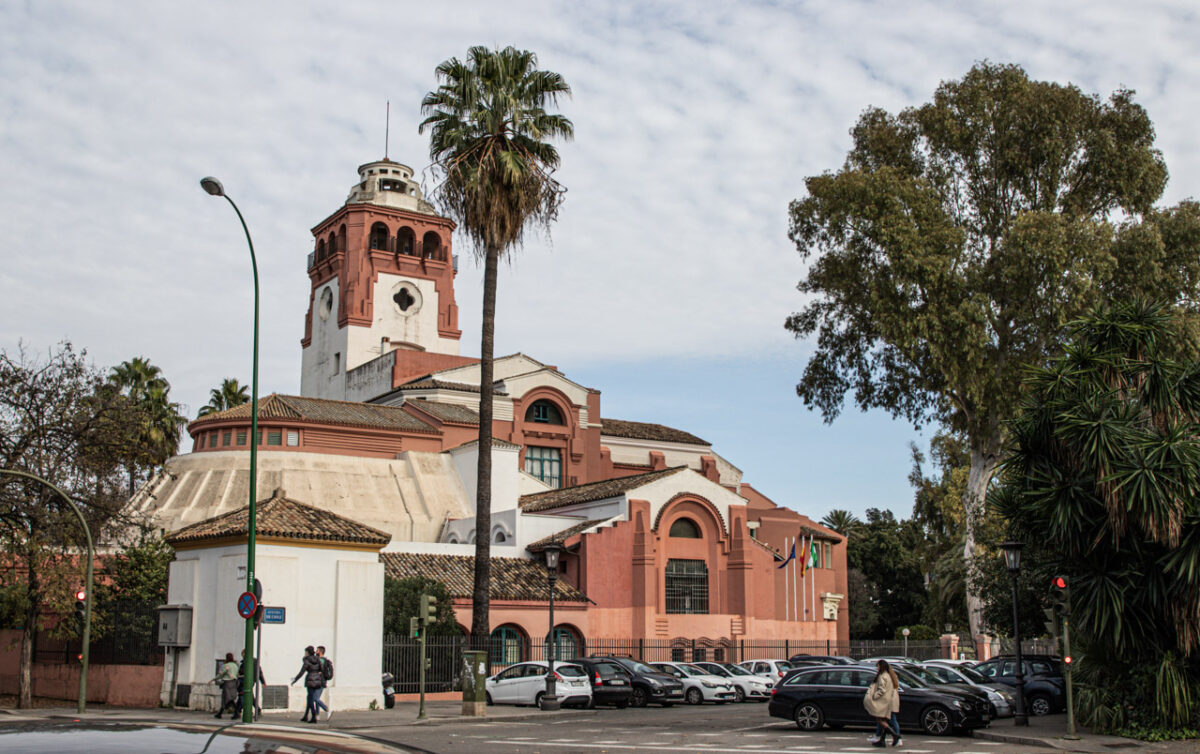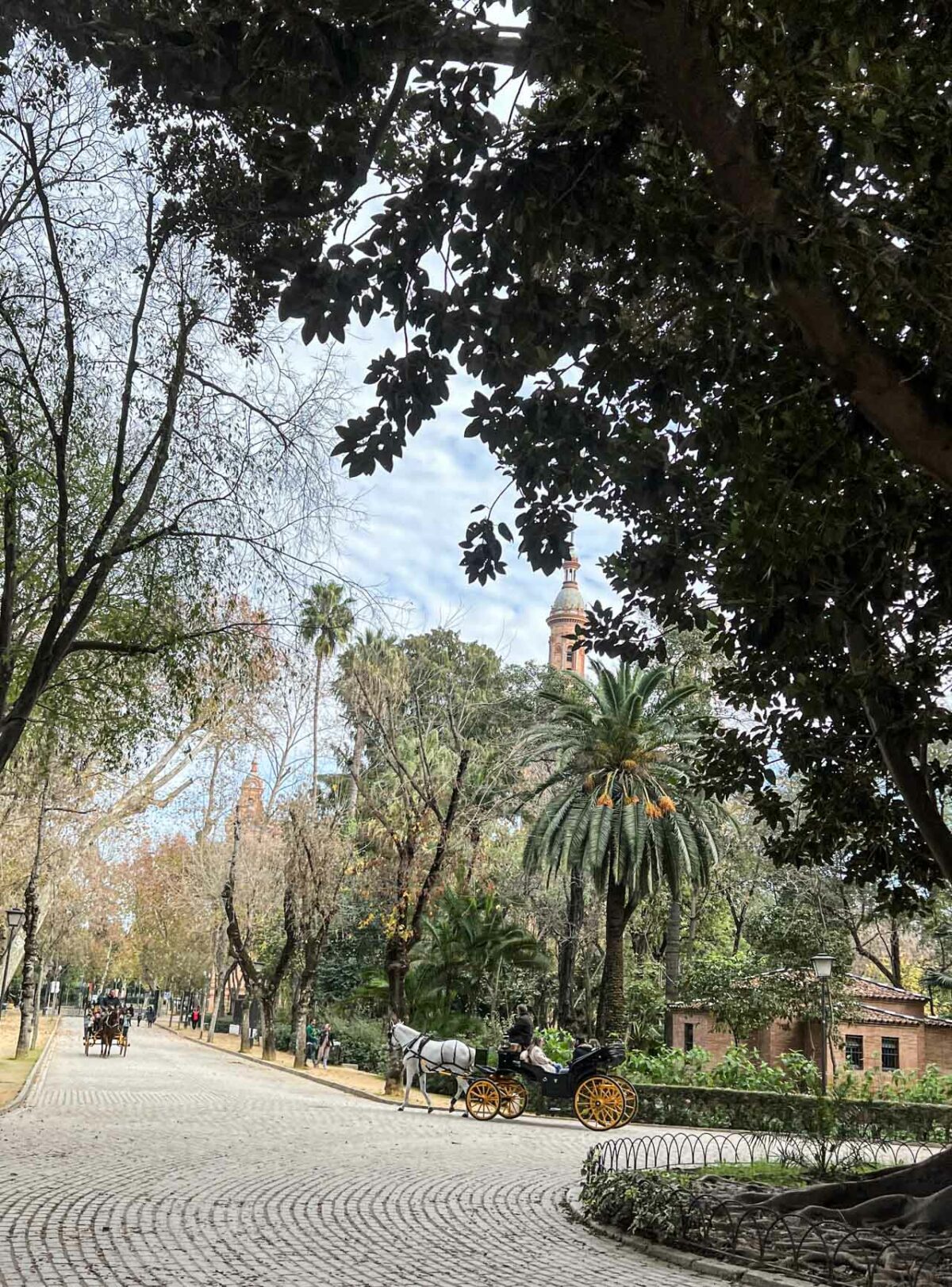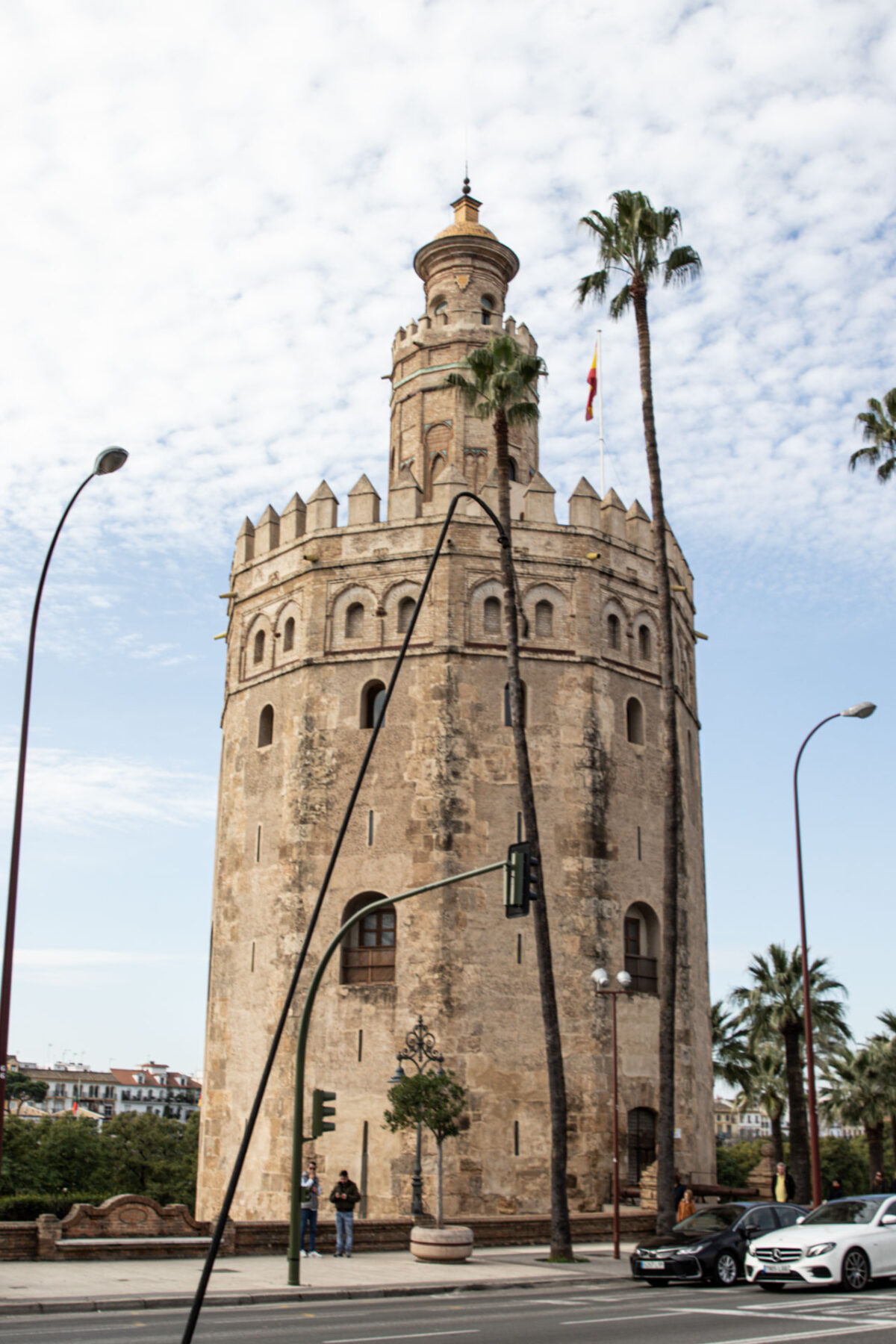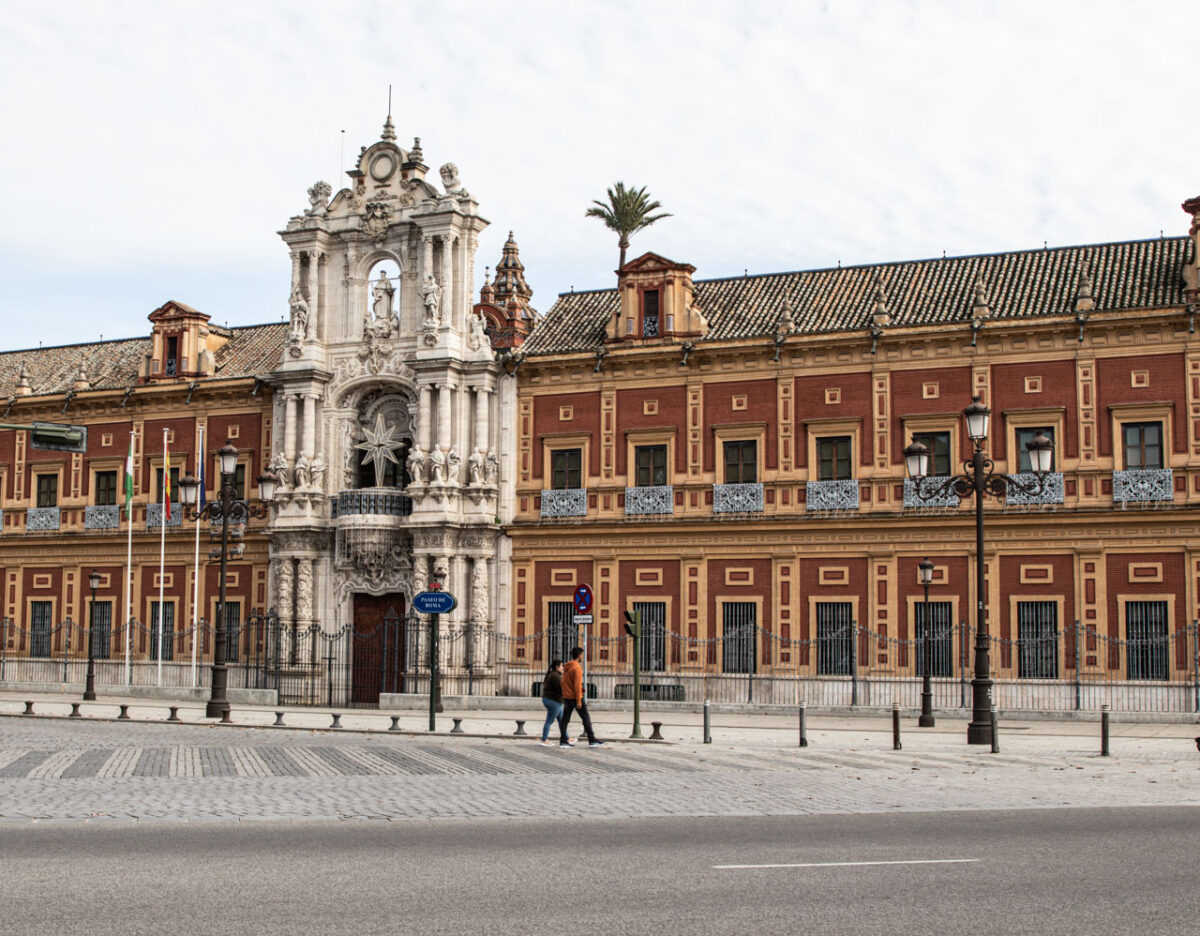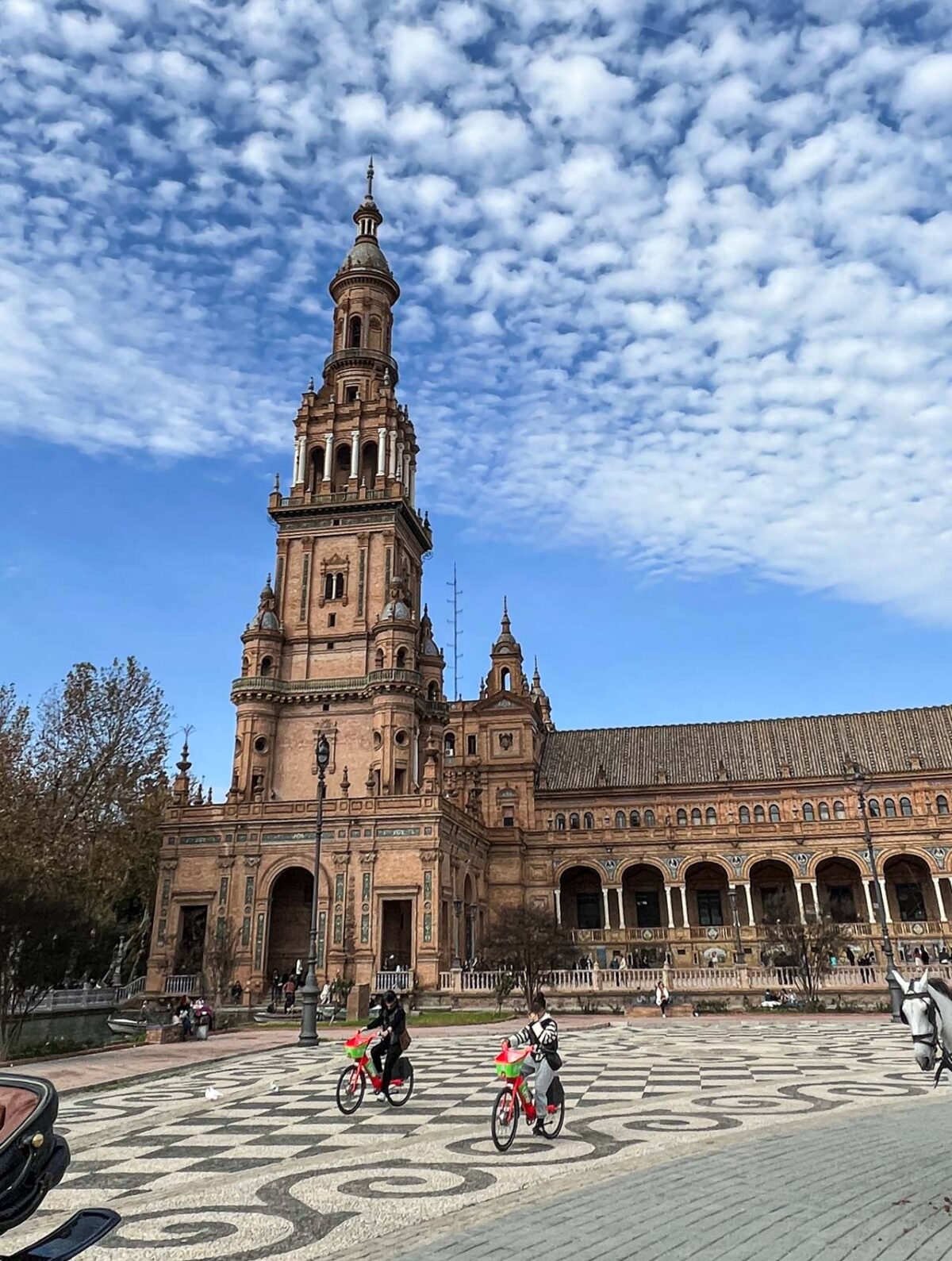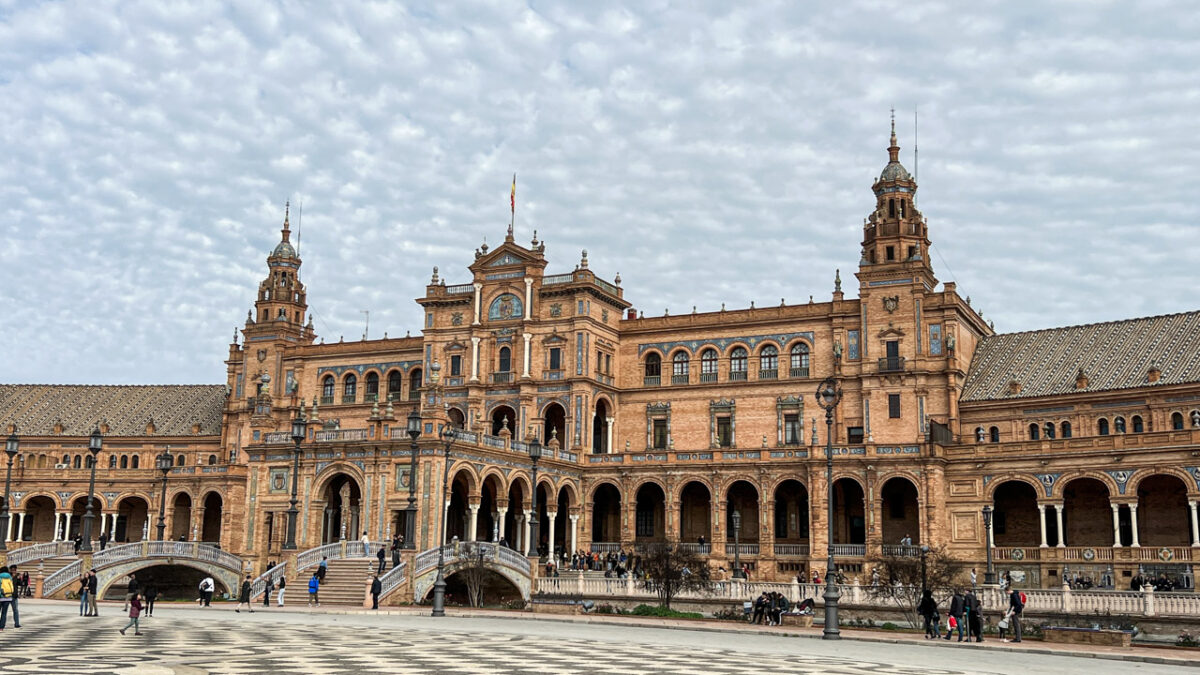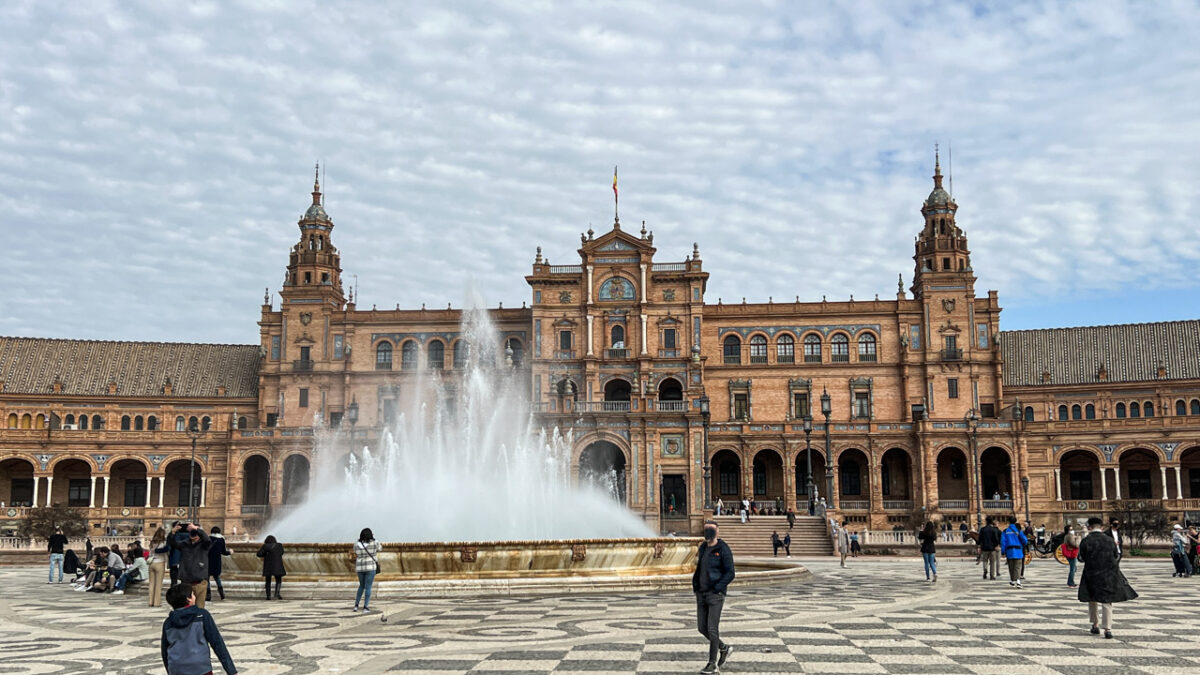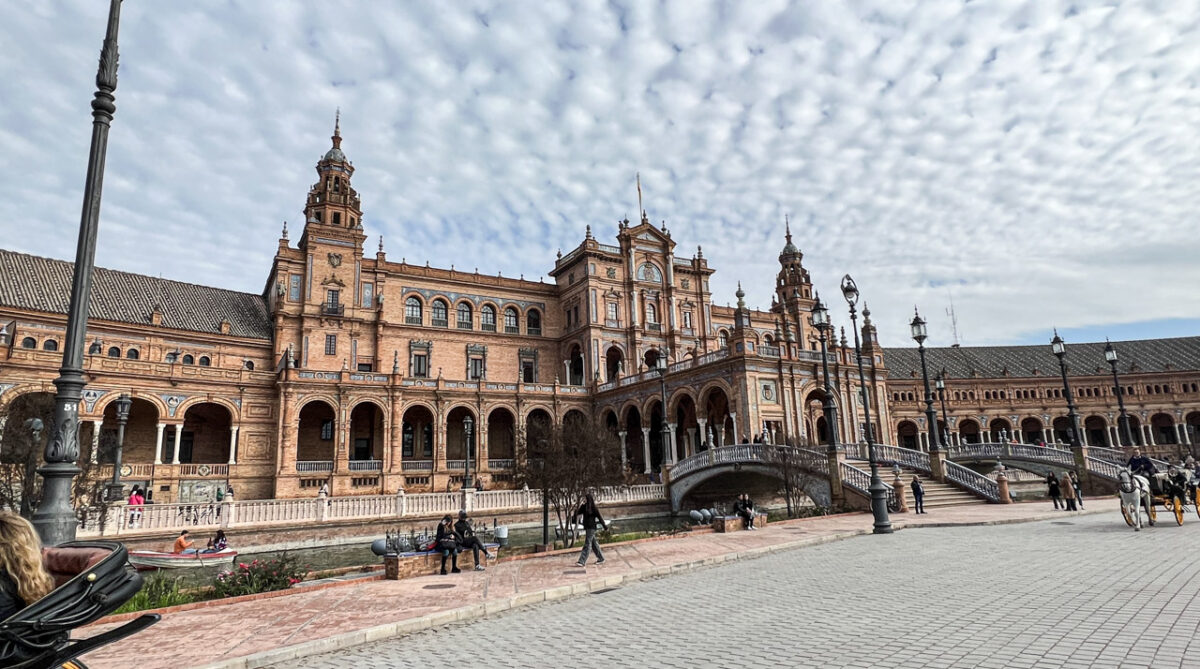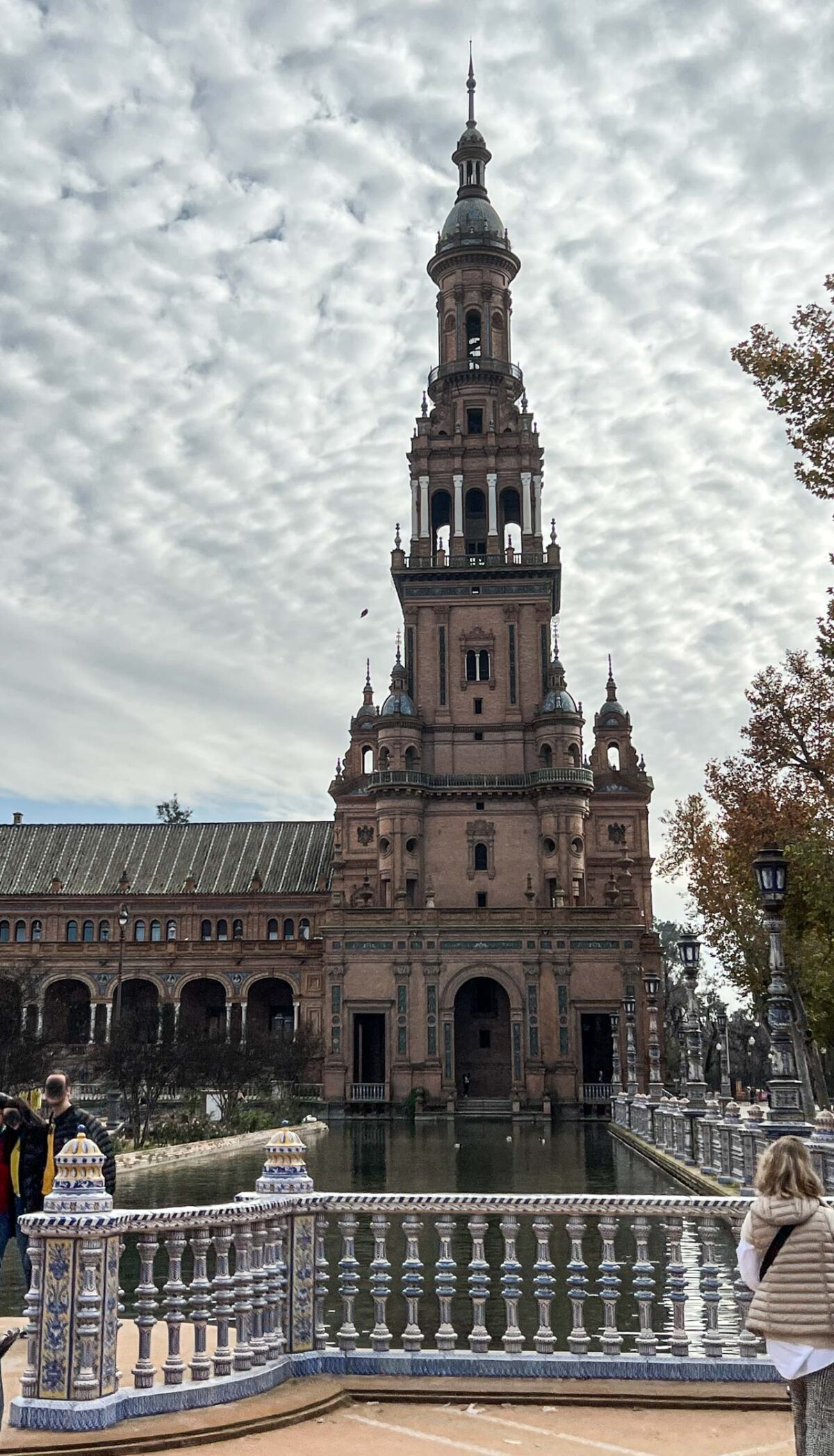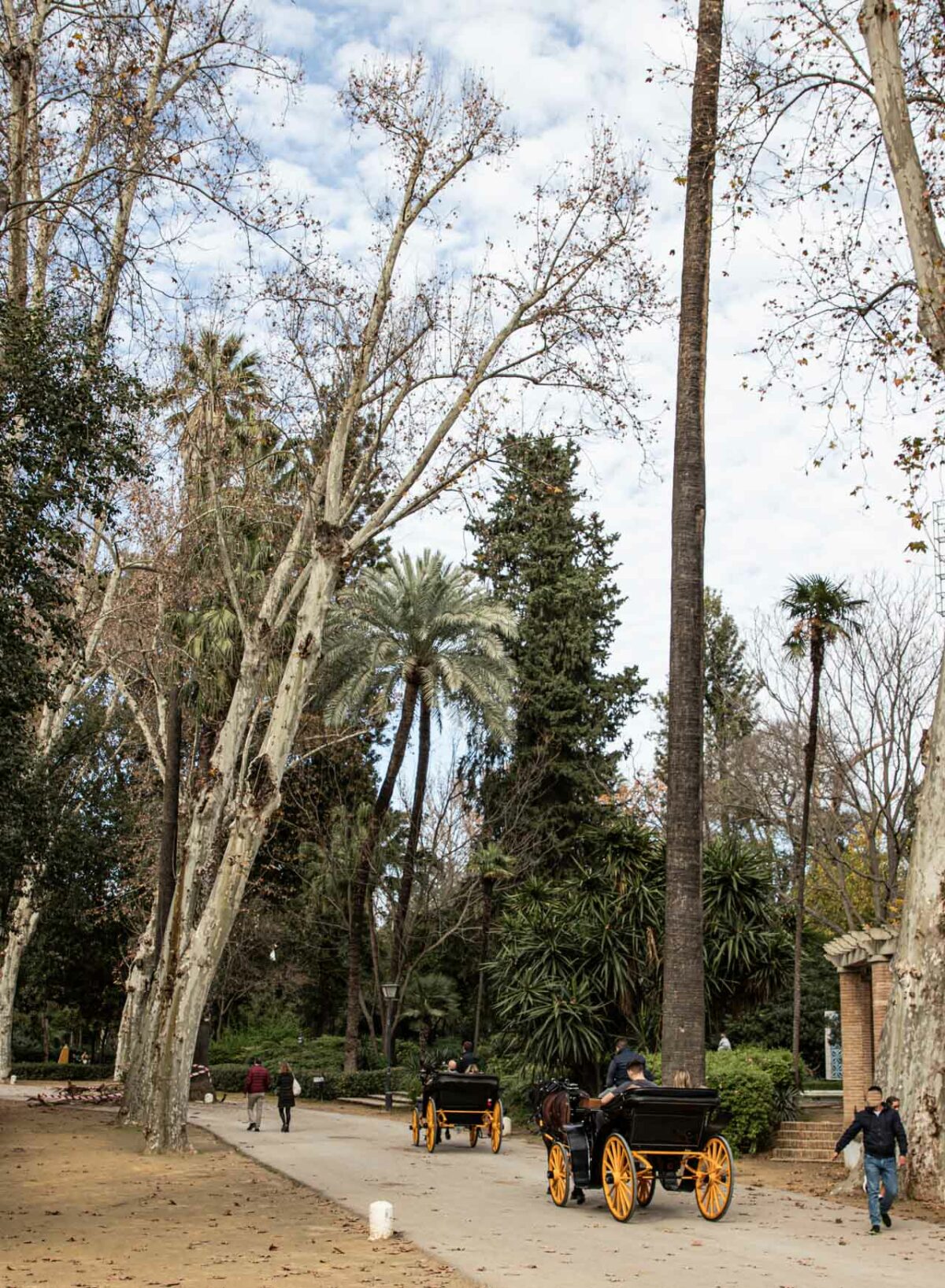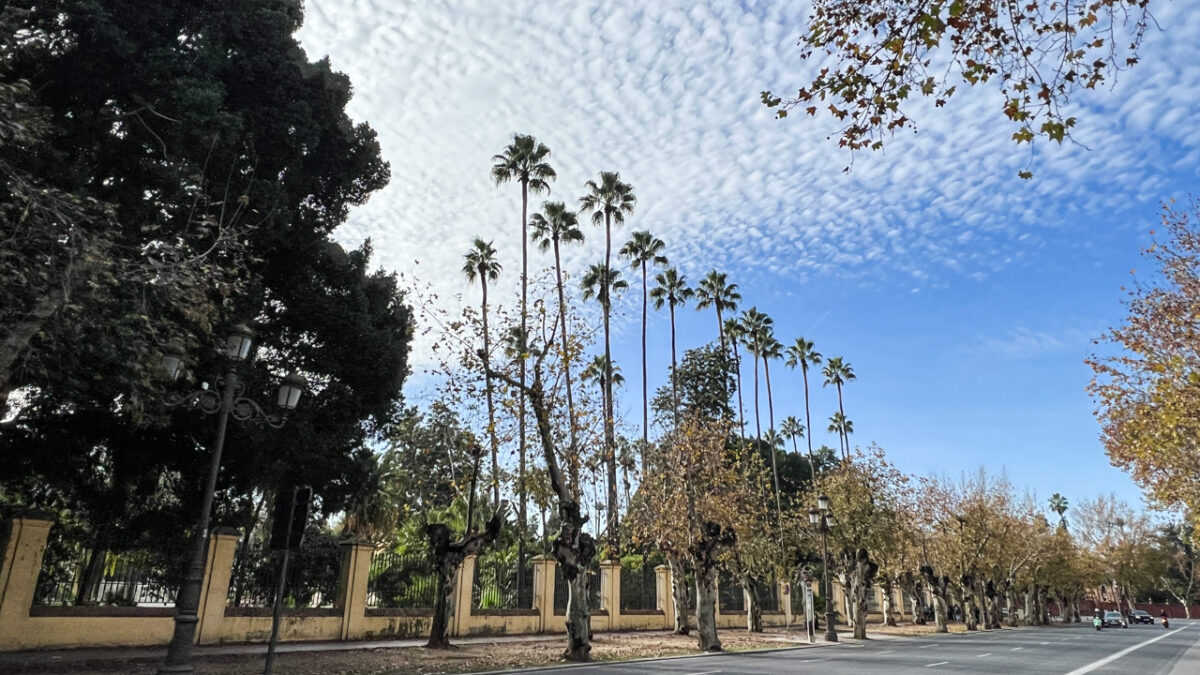 Apartment Sevilla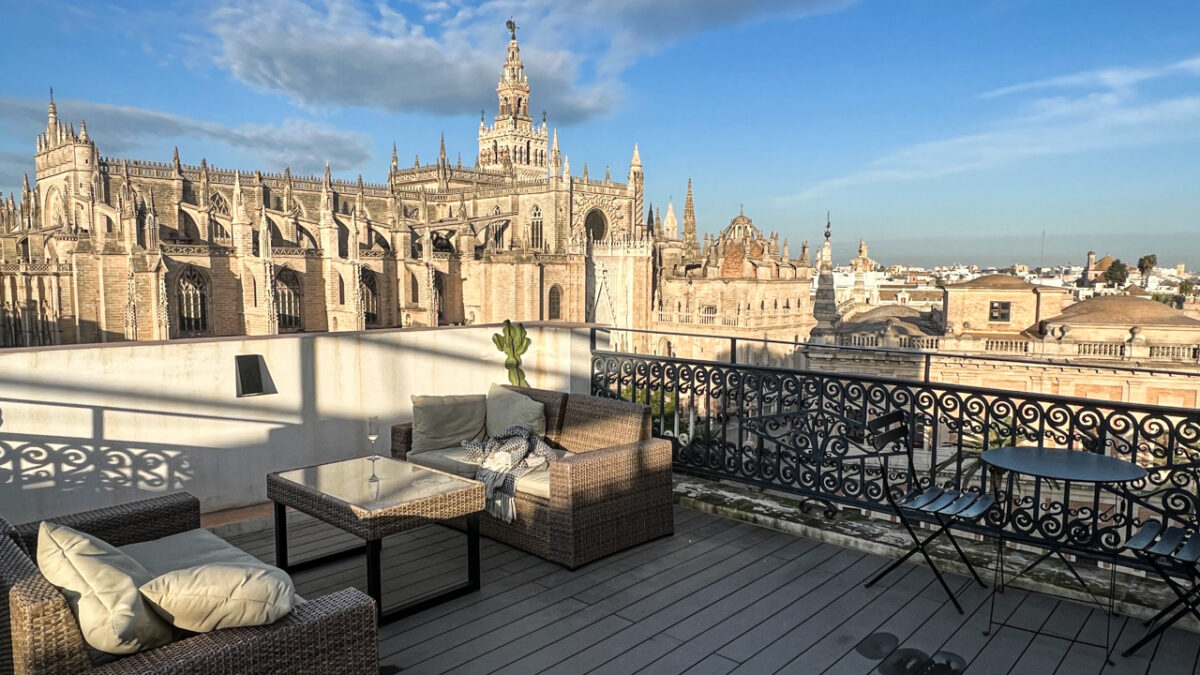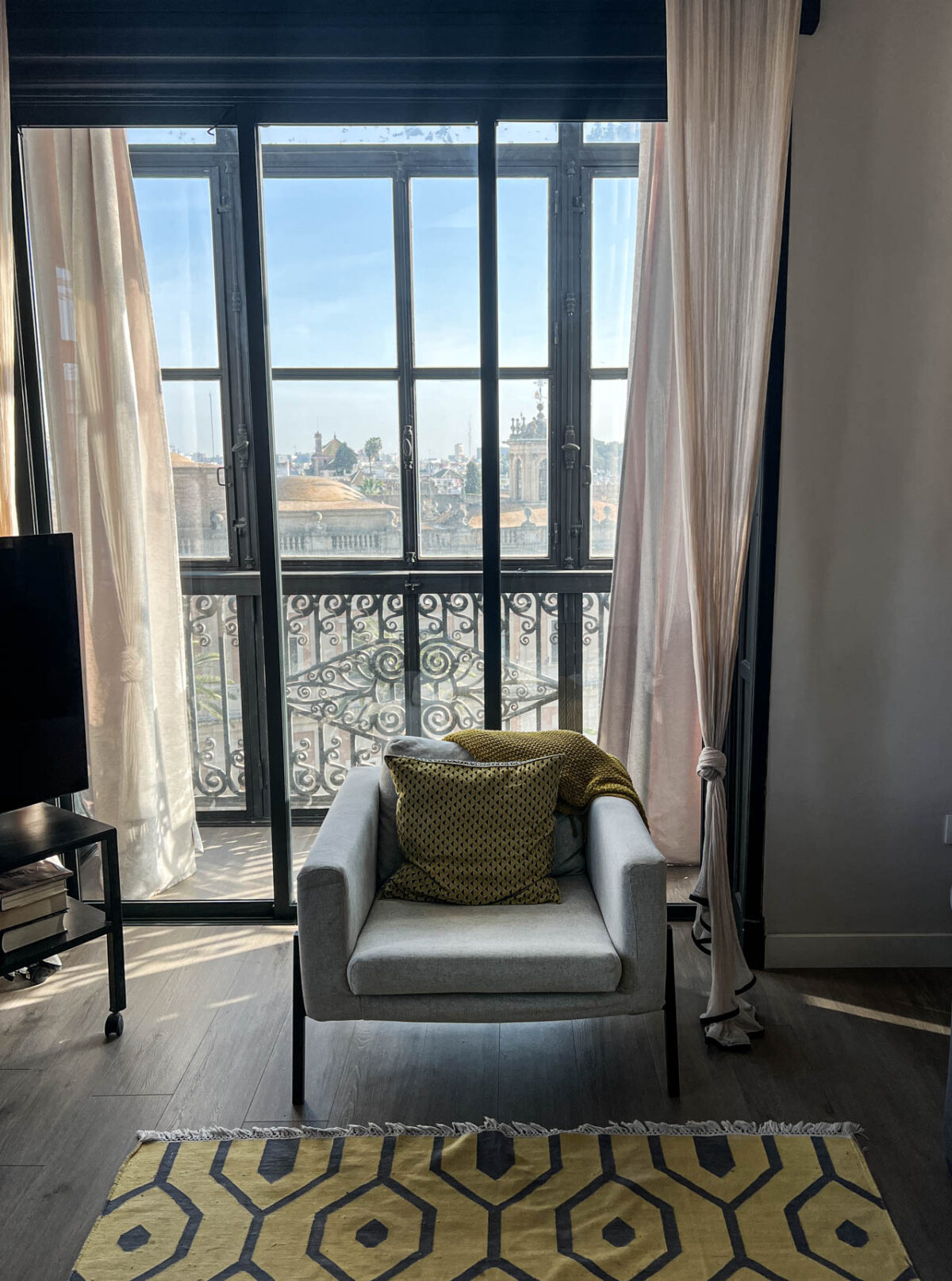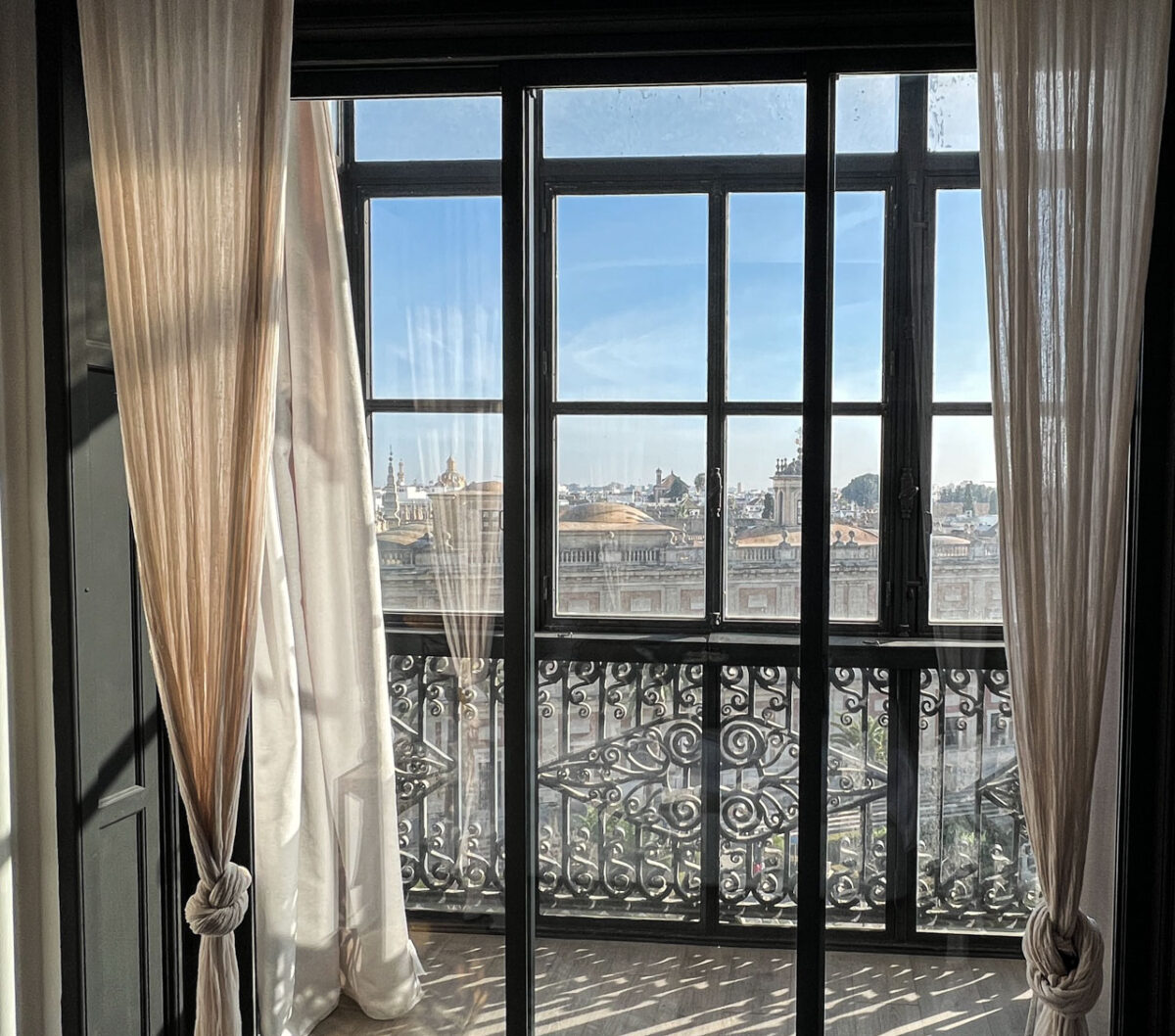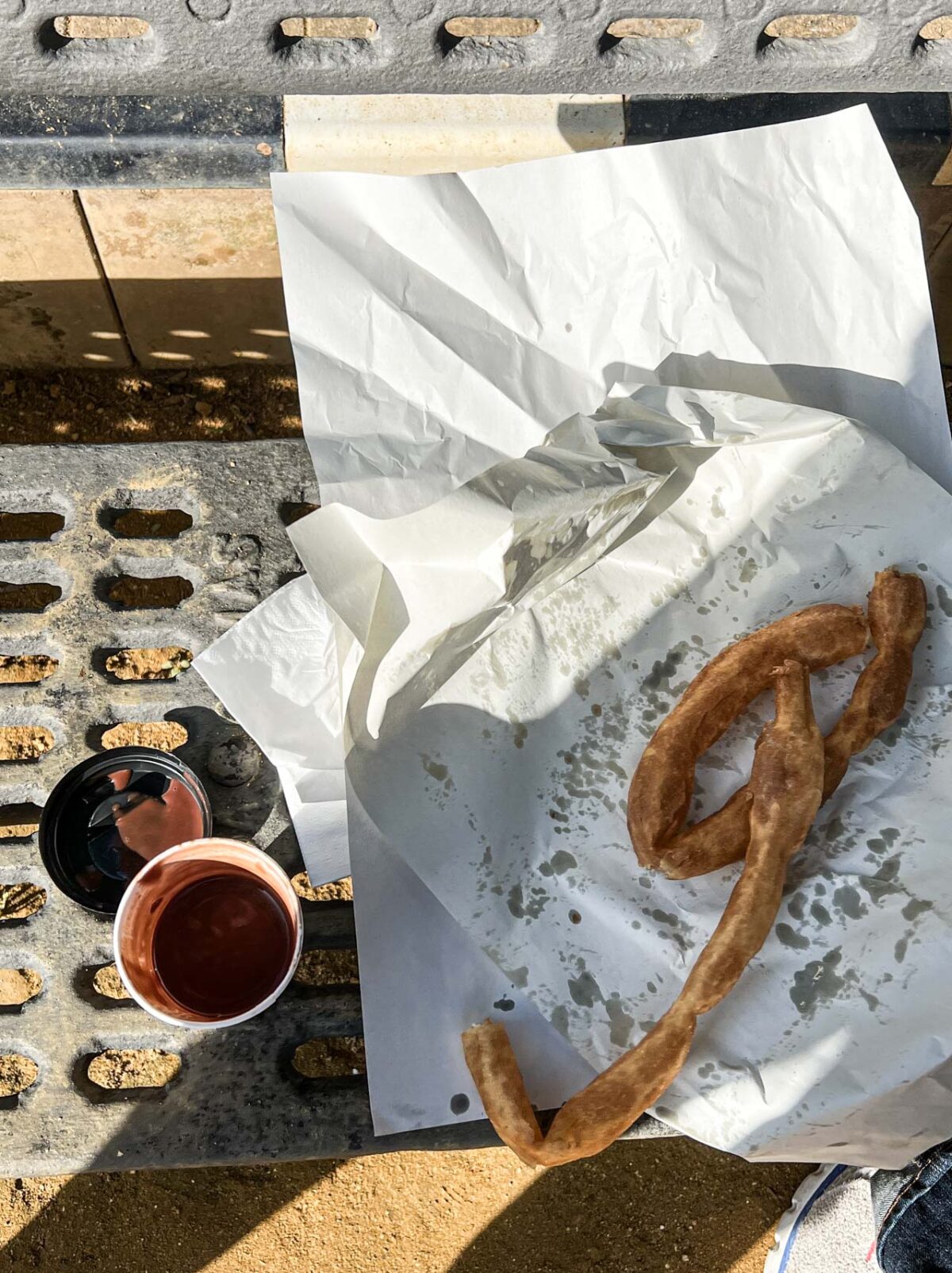 Bisous Tonja
Werbung
Apartment Sevilla via booking.com (affiliate link)