Update 2023: Der "La Gare du Sud" wurde geschlossen/ The "La Gare du Sud" is closed
(Werbung aus Leidenschaft)
Einer meiner Lieblingsplätze zum Lebensmittel einkaufen und verweilen in Nizza ist der "Le Marché de la Libération". Ich war vor vielen Jahren schon mal da, aber so richtig hat mir diesen Lieblingsplatz erst Sandra @fontainedecerier gezeigt.
Dort bekommt man alles was das Herz begehrt: frisches Obst, Gemüse, Eier, frischen Fisch, Olivenöl, Kräuter und sogar Blumen zu moderaten Preisen. In der kleinen Markthalle gibt es Käse, Fleisch und eine Bäckerei und den besten "Salade de Poulpe" der Stadt. Der Markt erstreckt sich zu beiden Seiten der Tram und reicht bis in die zahlreichen Seitenstraßen hinein. Die Auswahl an Produkten von Erzeugern und Händlern ist riesig.
Auf dem Fischmarkt kann der Austern-Liebhaber übrigens direkt am Fischstand frische Austern mit Zitrone schlürfen. Nicht meins, aber beliebt. Ich setze mich nach meinem Einkauf lieber in ein Café und trinke ein Glas Rosè oder einen Kaffee, je nachdem mit wem ich unterwegs bin.
Der Markt findet täglich von Dienstag bis Sonntag statt. Mir ist der Markt am Wochenende allerdings zu voll – ich gehe ausschließlich in der Woche dorthin.
"La Gare du Sud"
Der Markt befindet sich am ehemaligen Bahnhofsgebäude "La Gare du Sud". Das wunderschöne Bahnhofsgebäude sollte vor einigen Jahren abgerissen werden, was die Nizzaer aber durch Proteste verhindern konnten. Vor Kurzem ist der "La Gare du Sud" nun als eine Art Feinkosthalle, in der man hervorragend essen kann, wiedereröffnet worden. Wer gerne ißt und probiert kommt hier ganz auf seine Kosten.
---
(Advertising with passion)
One of my favourite places to buy some food and have a break in Nice is the "Le Marché de la Libération". I was there many years ago, but Sandra @fontainedecerier really showed me this special place.
There you get everything your heart desires: fresh fruit, vegetables, eggs, fresh fish, olive oil, herbs and even flowers for moderate prices. In the small market hall you will find cheese, meat and a bakery and the best "Salade de Poulpe" of the city. The market extends on both sides of the tram and reaches into the many side streets. The selection of products from producers and traders is huge.
At the fish market, oyster lovers can slurp fresh oysters with lemon directly at the fish stand. Not mine, but popular. After shopping, I prefer to sit down in a café and drink a glass of rosè or a coffee, depending with who I am out.
The market is every day from Tuesday to Sunday. However, the market is too crowded for me on weekends – I only go there during the week.
"La Gare du Sud"
The market is located at the old station building "La Gare du Sud". The beautiful station building was to be demolished a few years ago, but the locals were able to prevent this through protests. Recently the "La Gare du Sud" has been reopened as a kind of delicatessen hall, where you can eat excellently. Those who like to eat and try will get their money's worth here.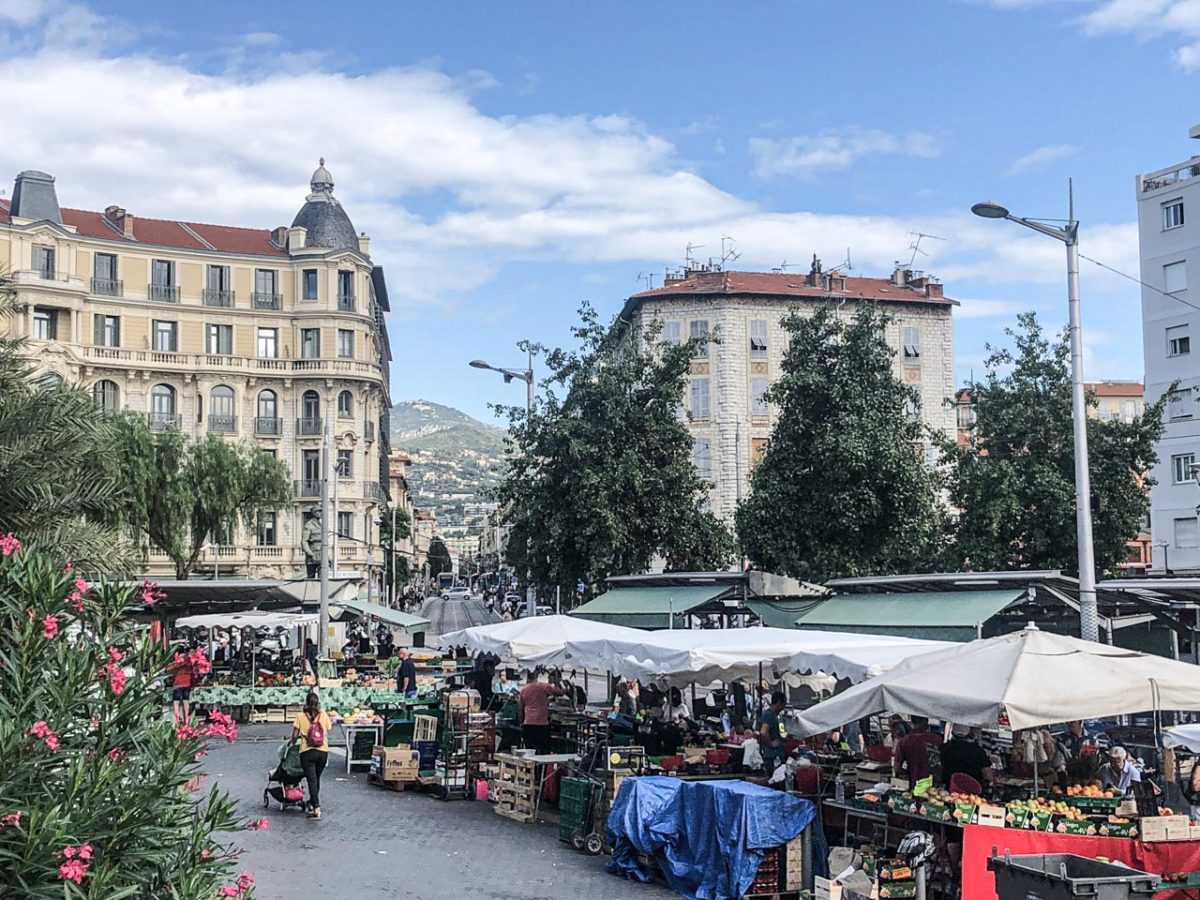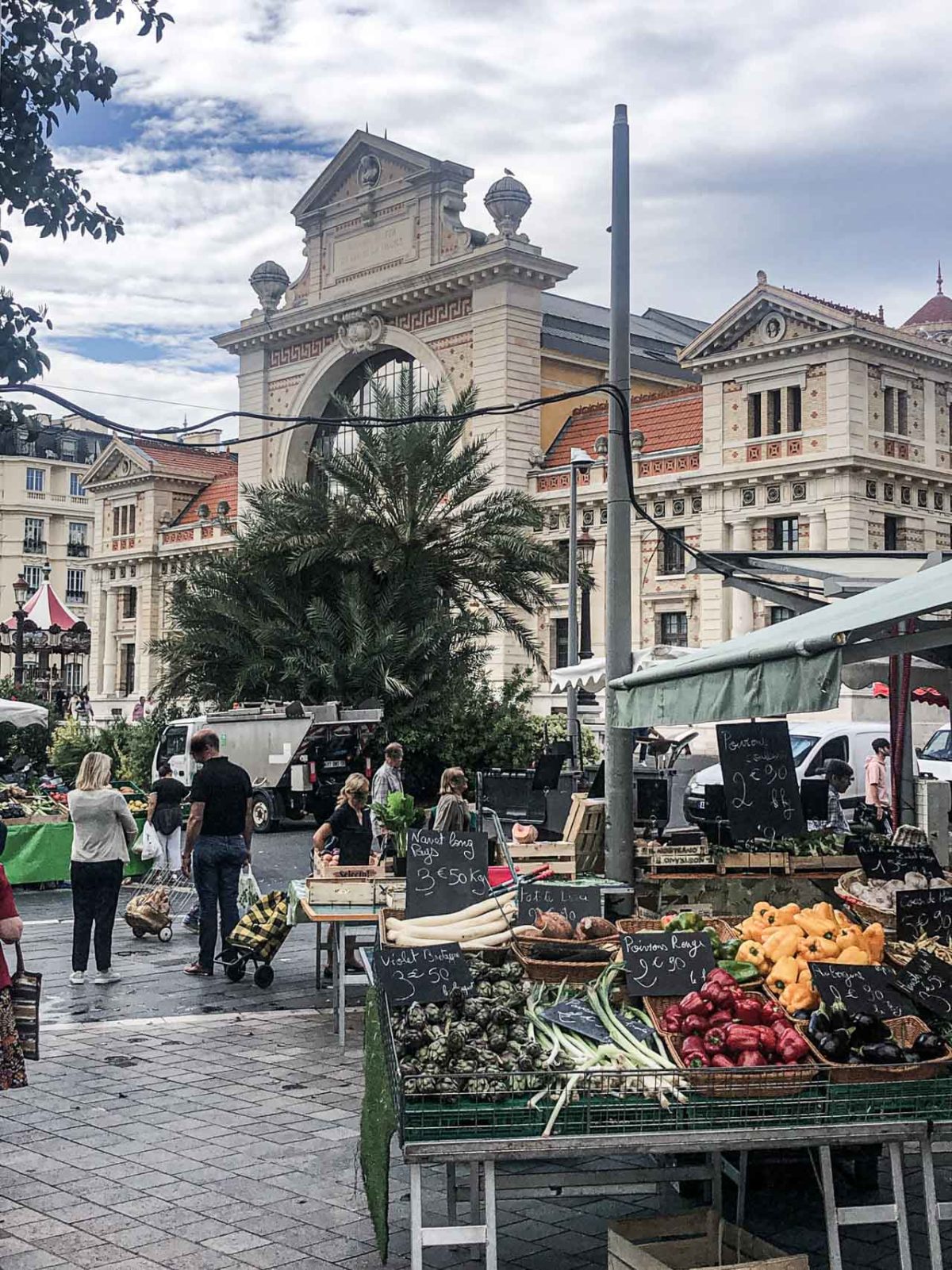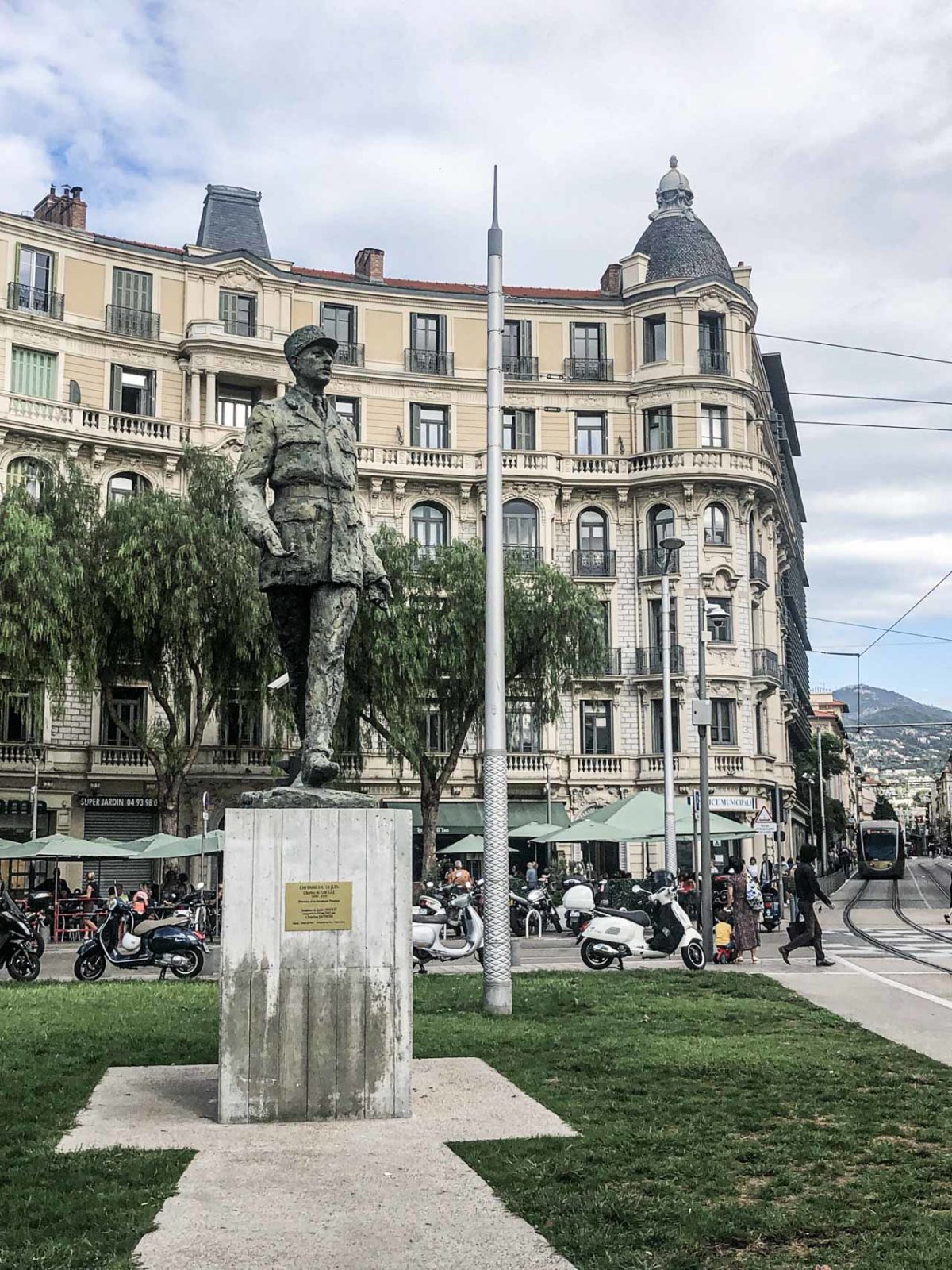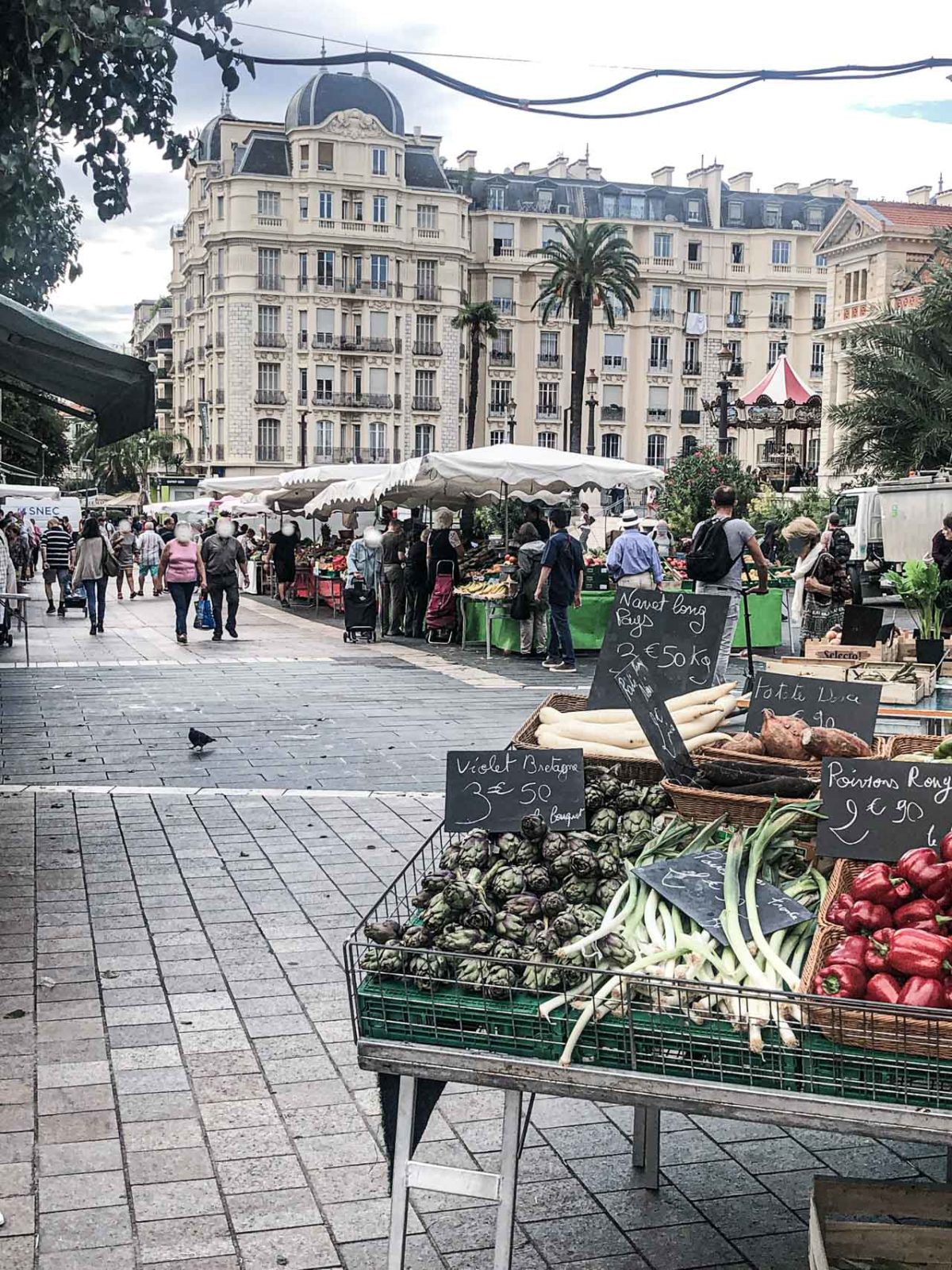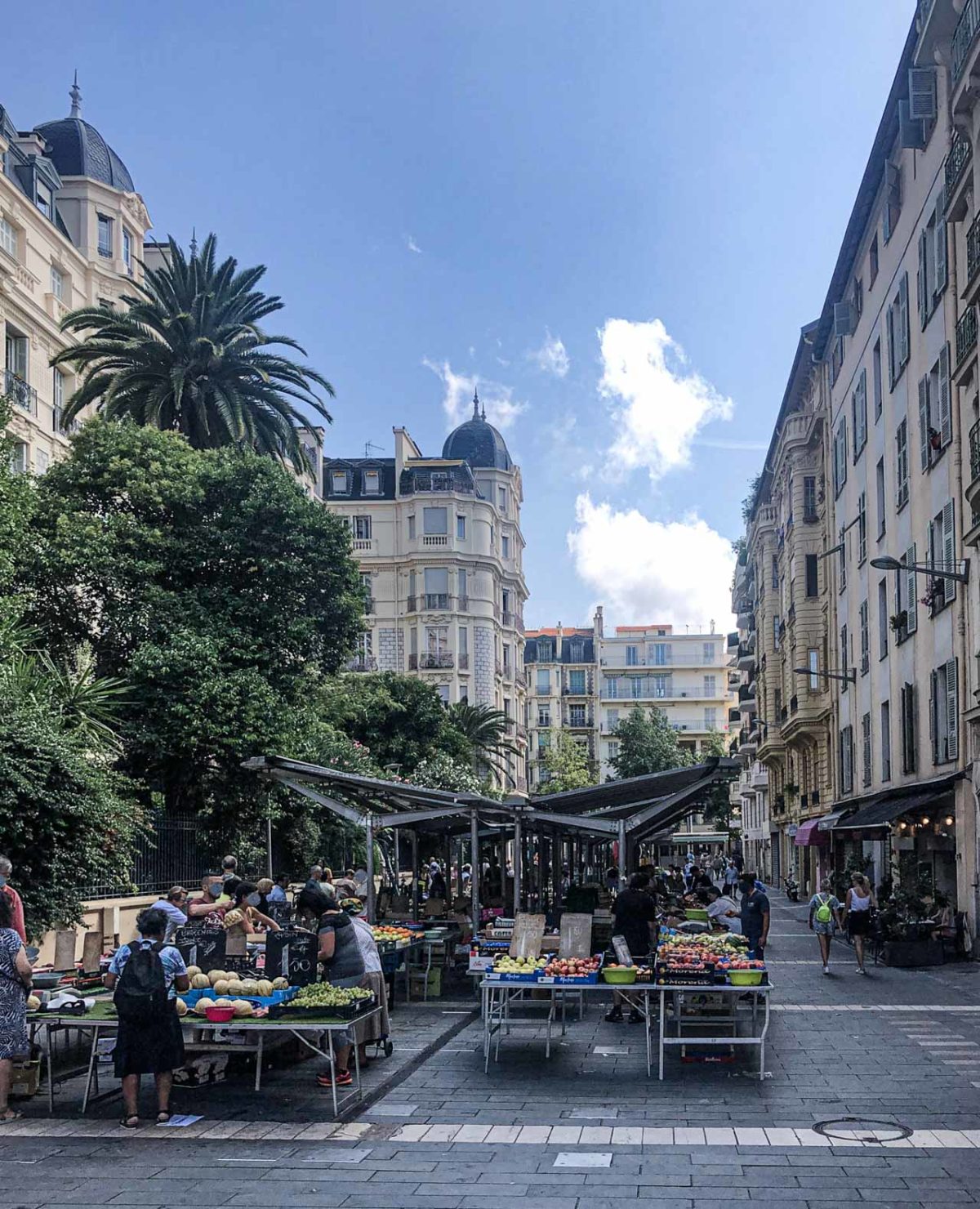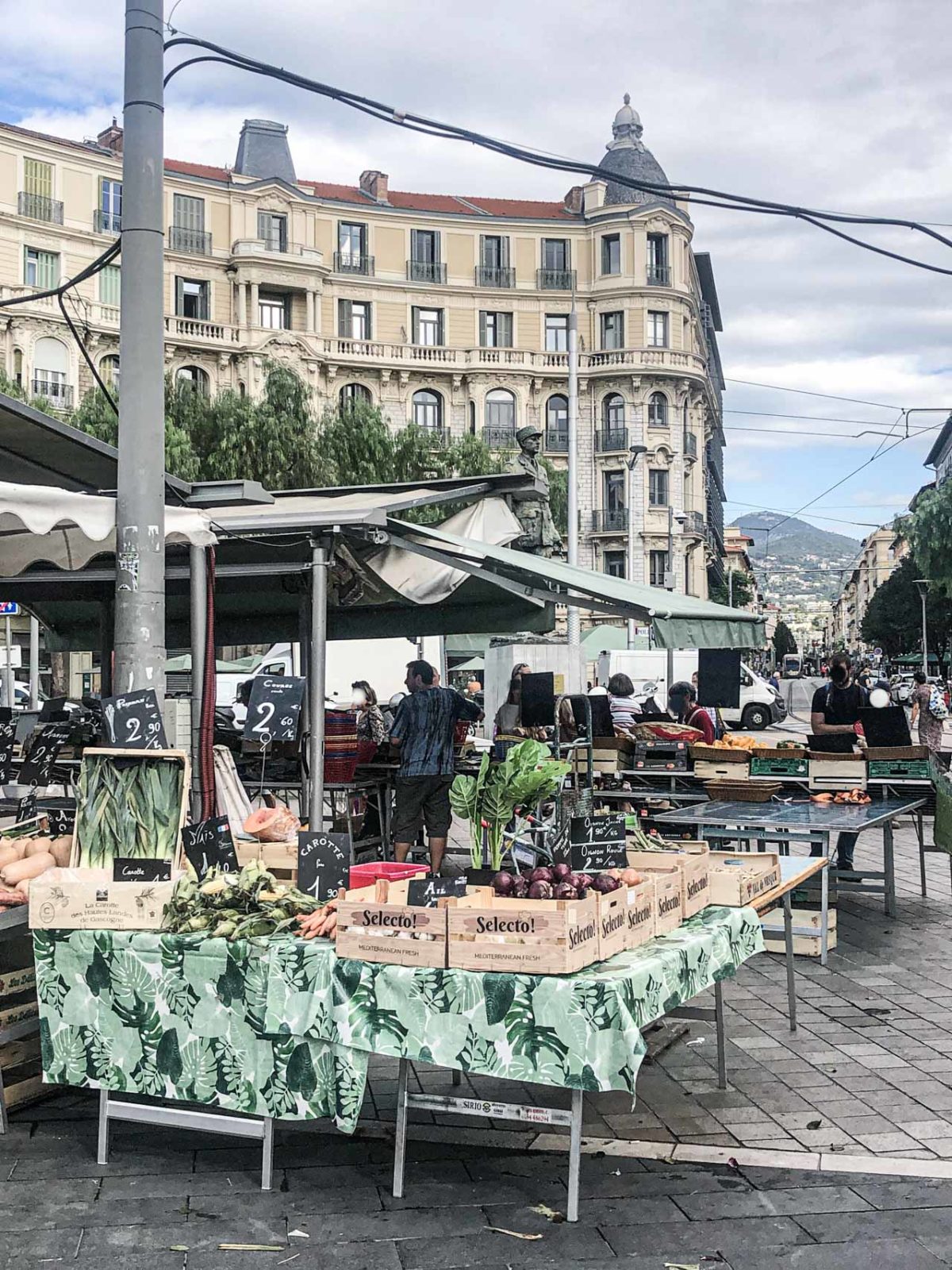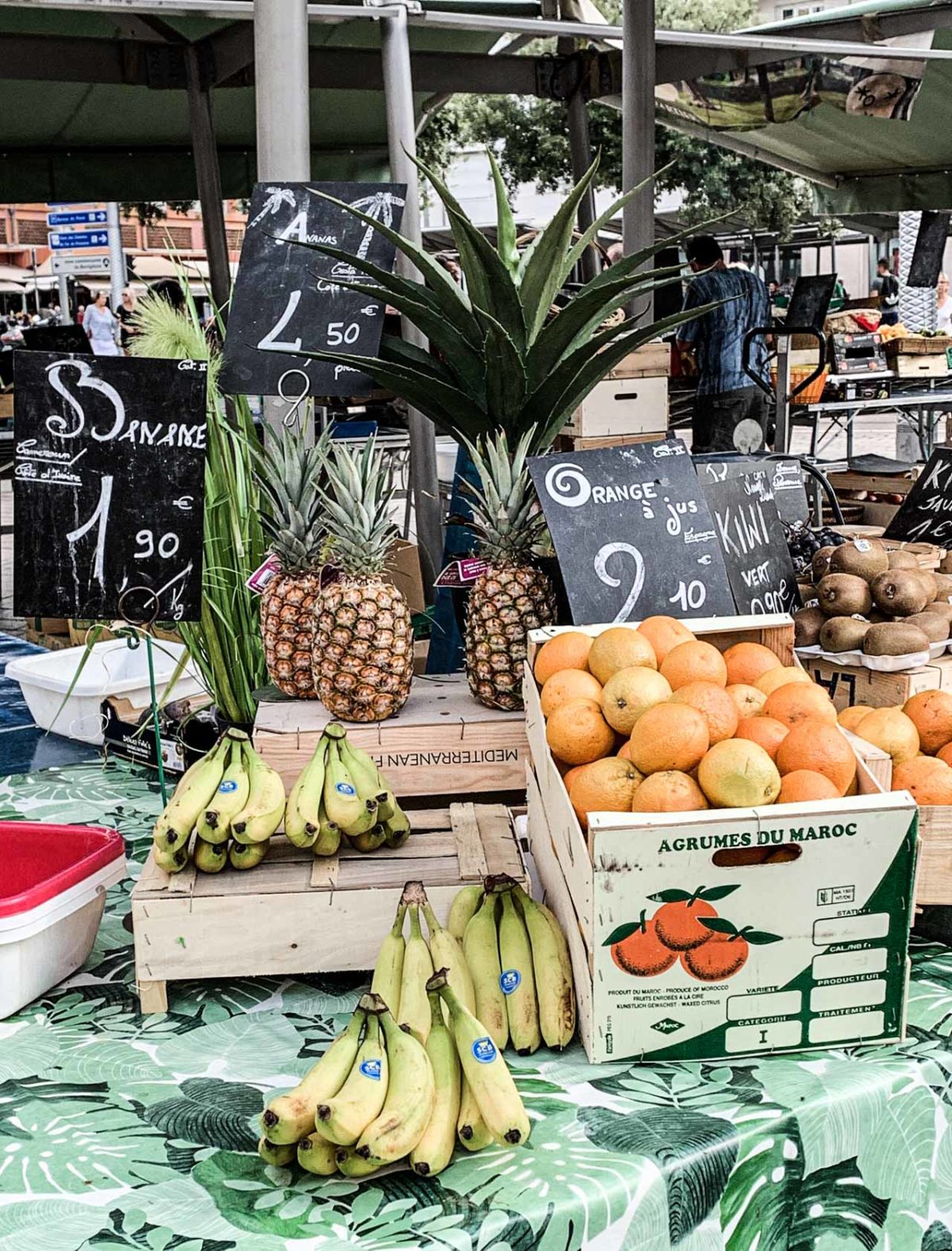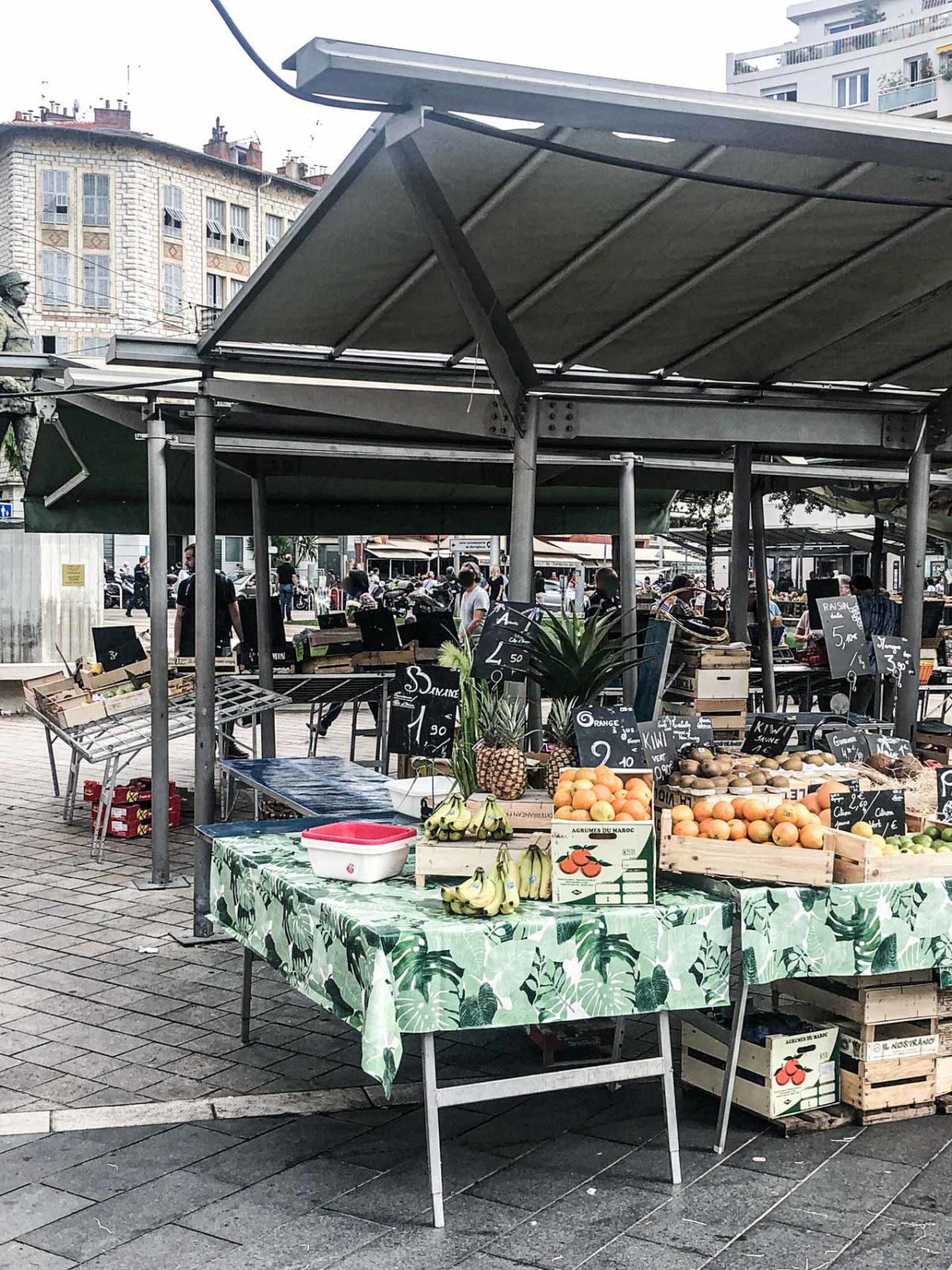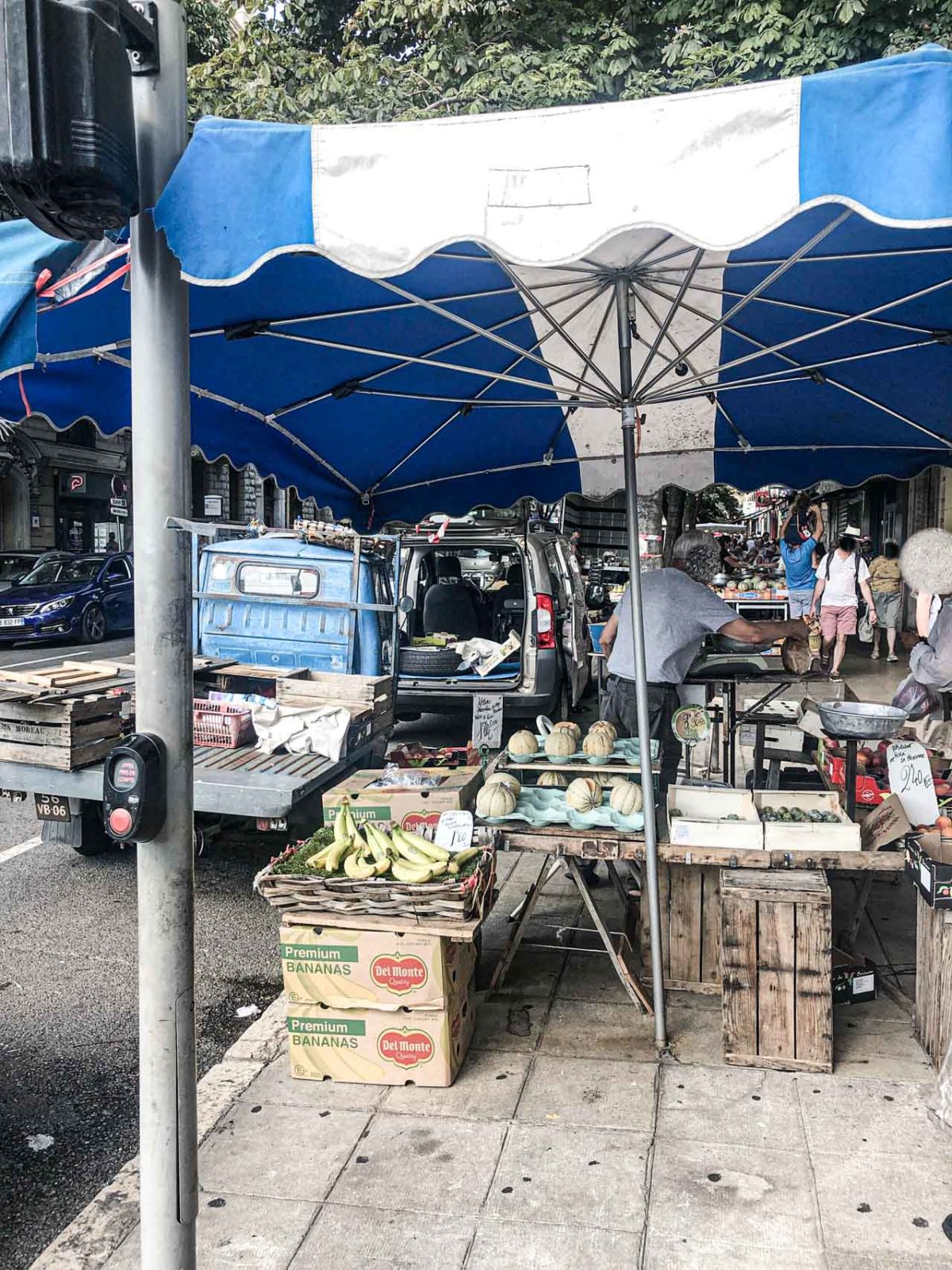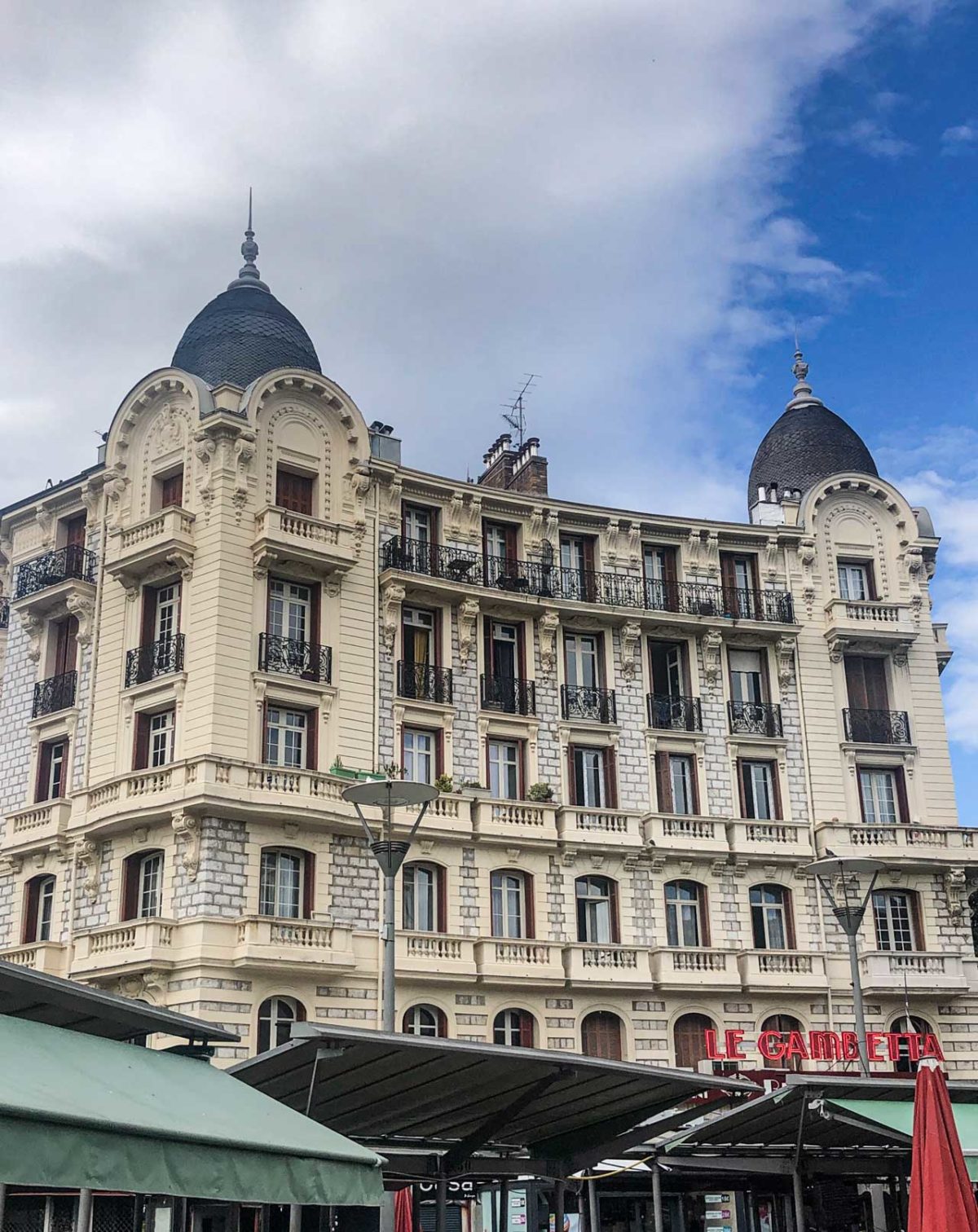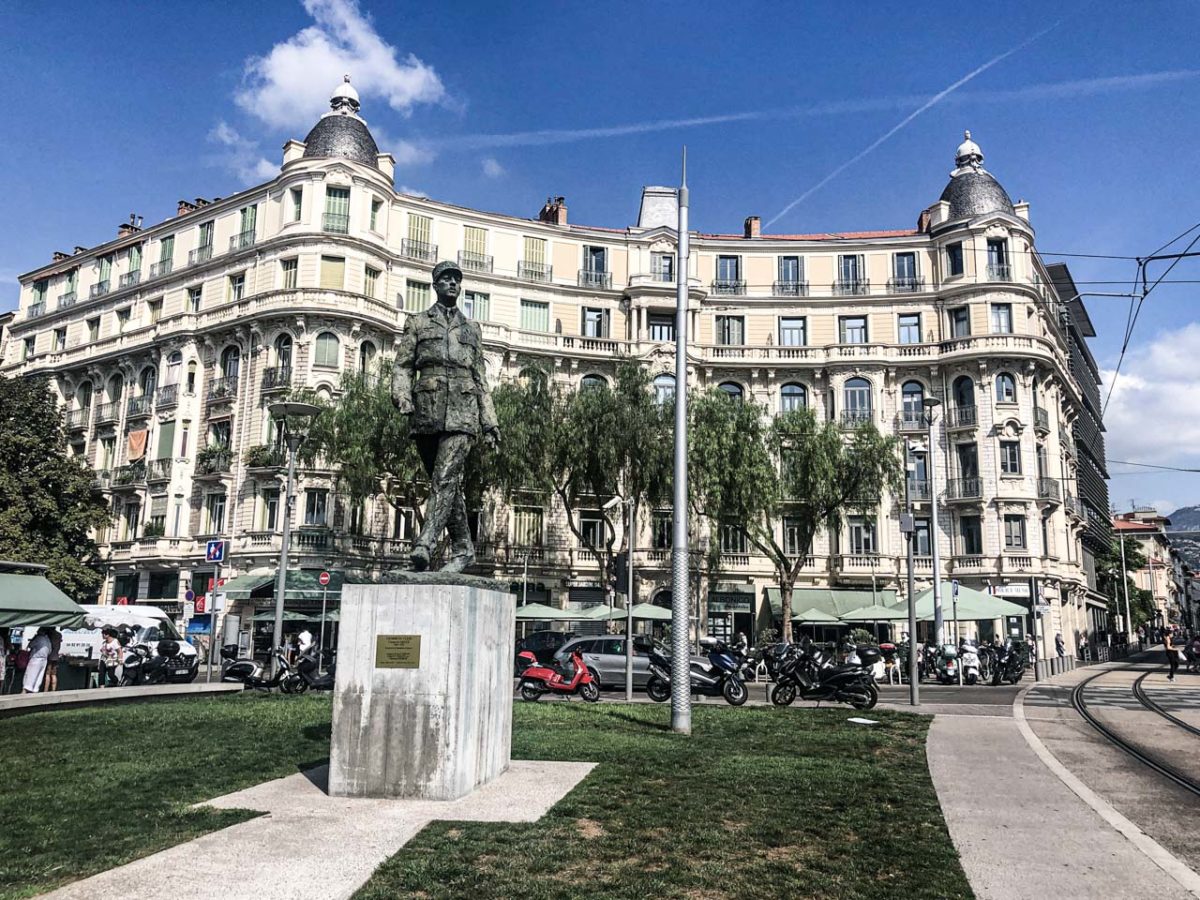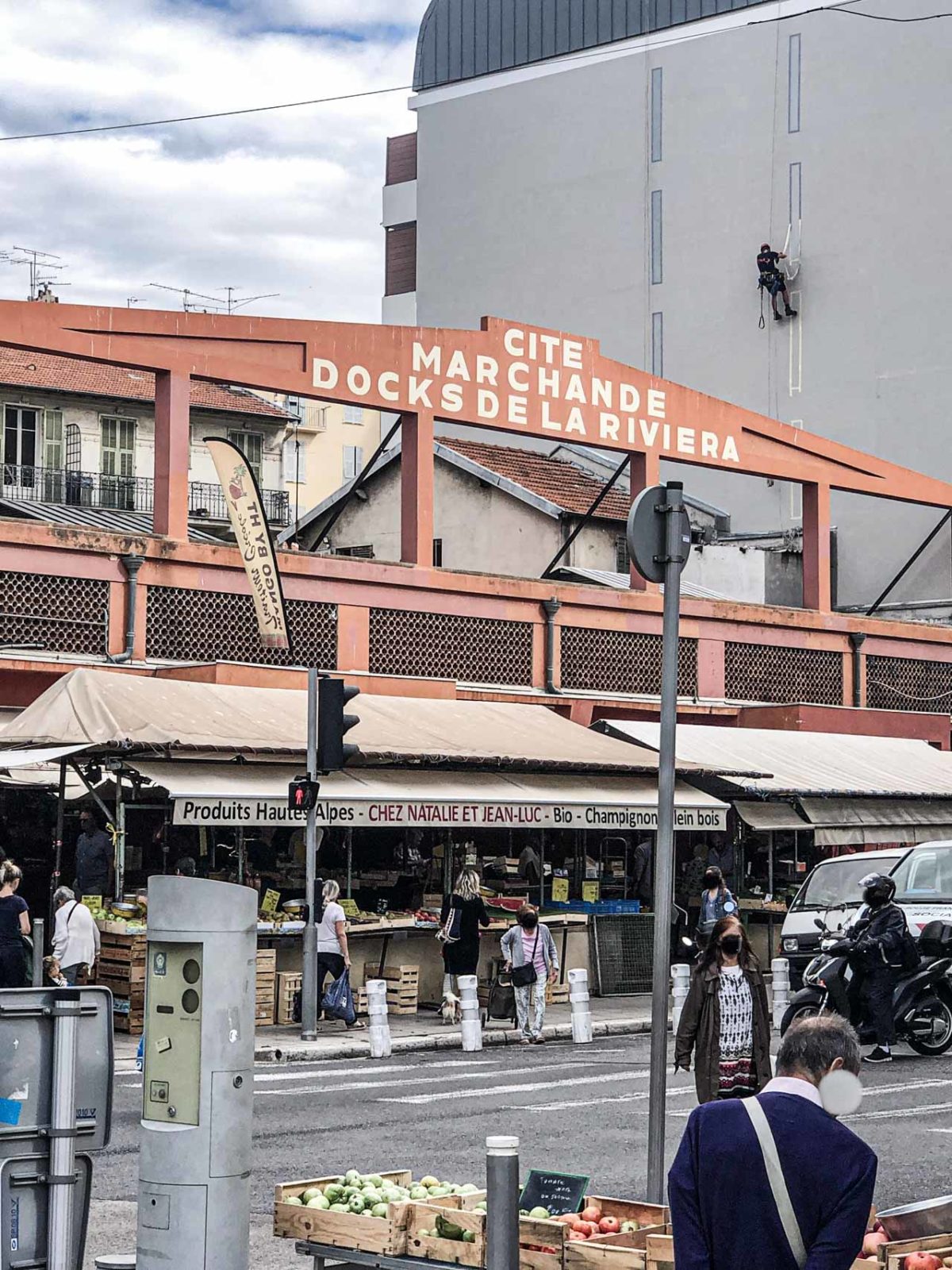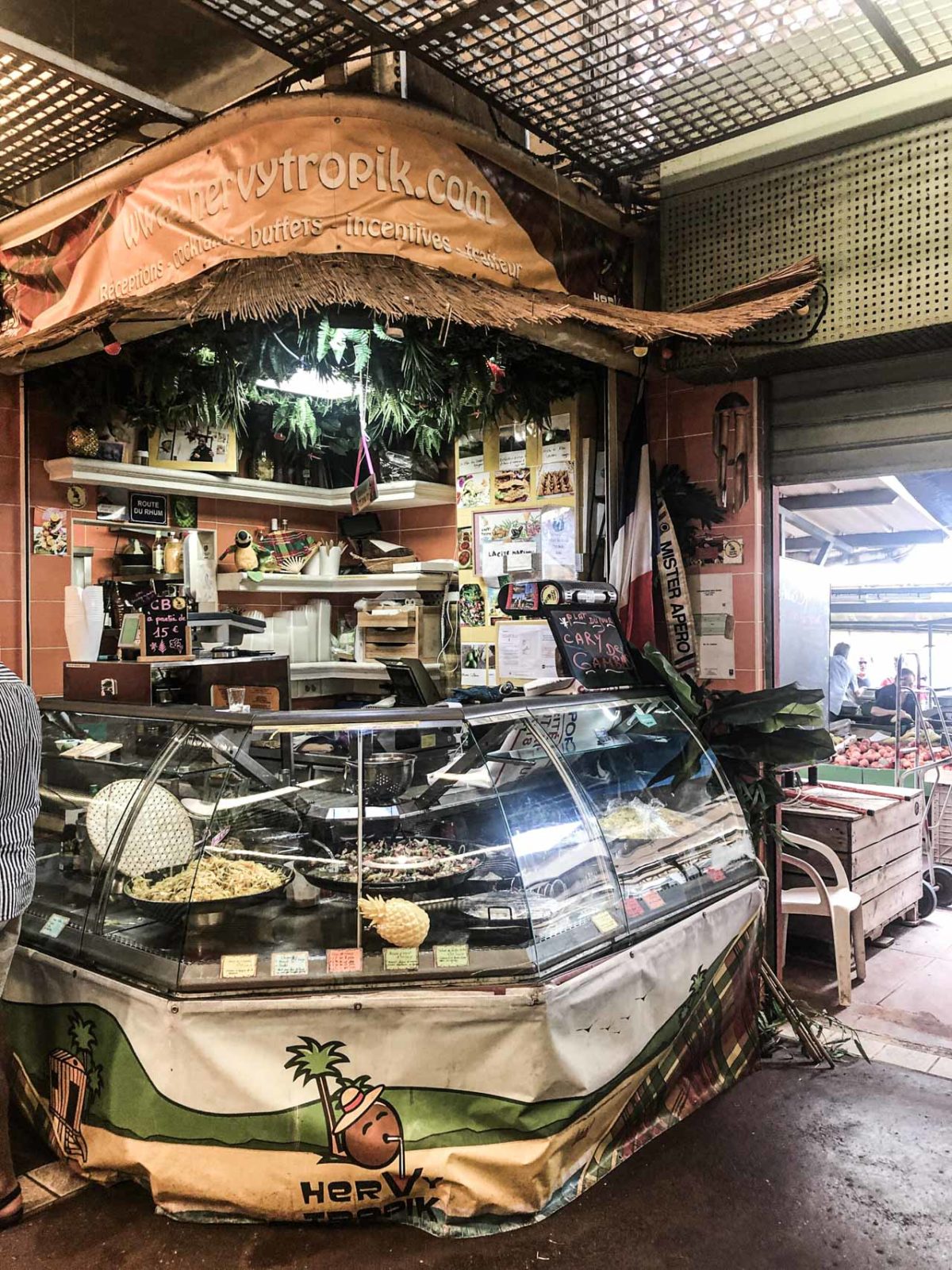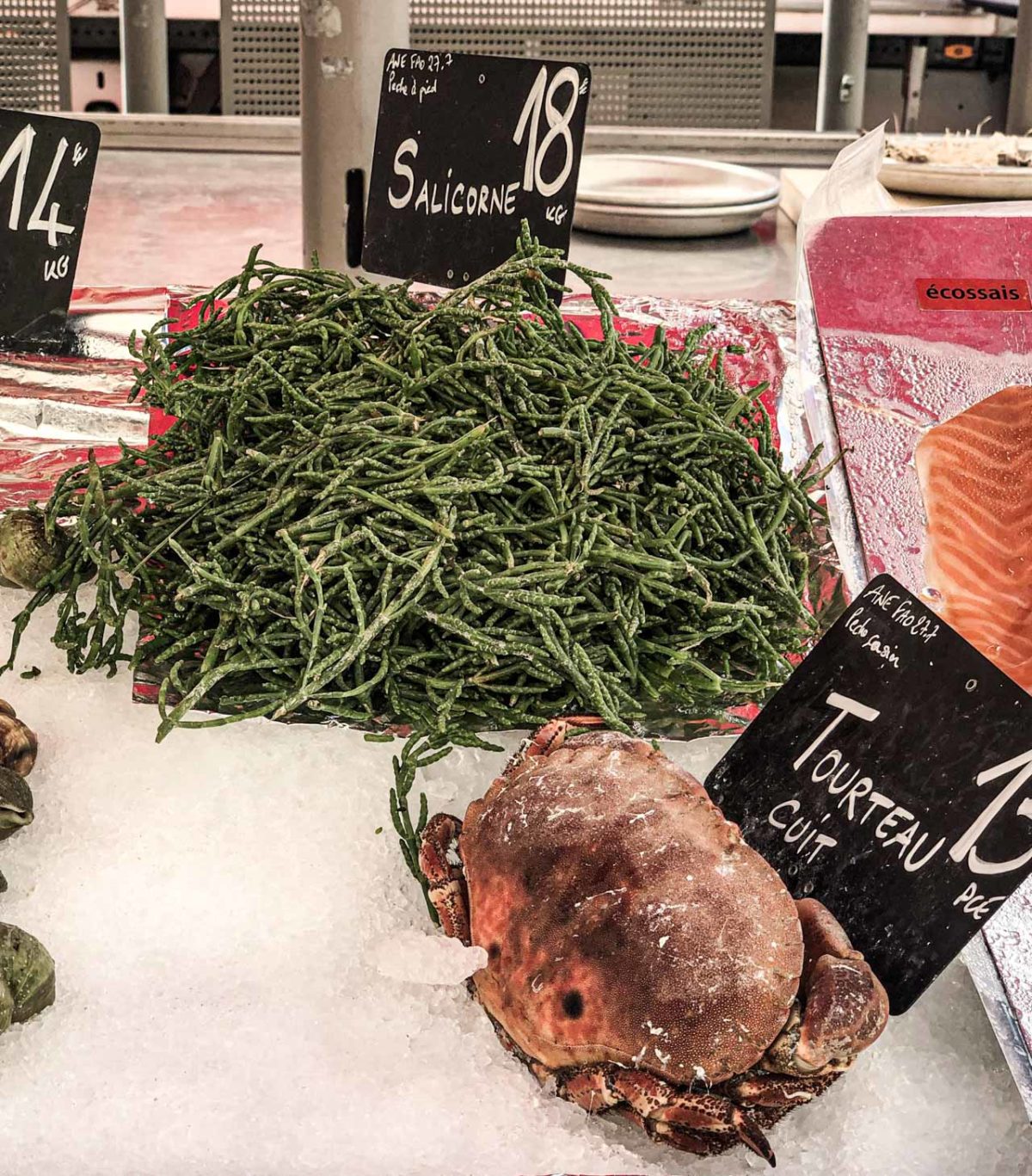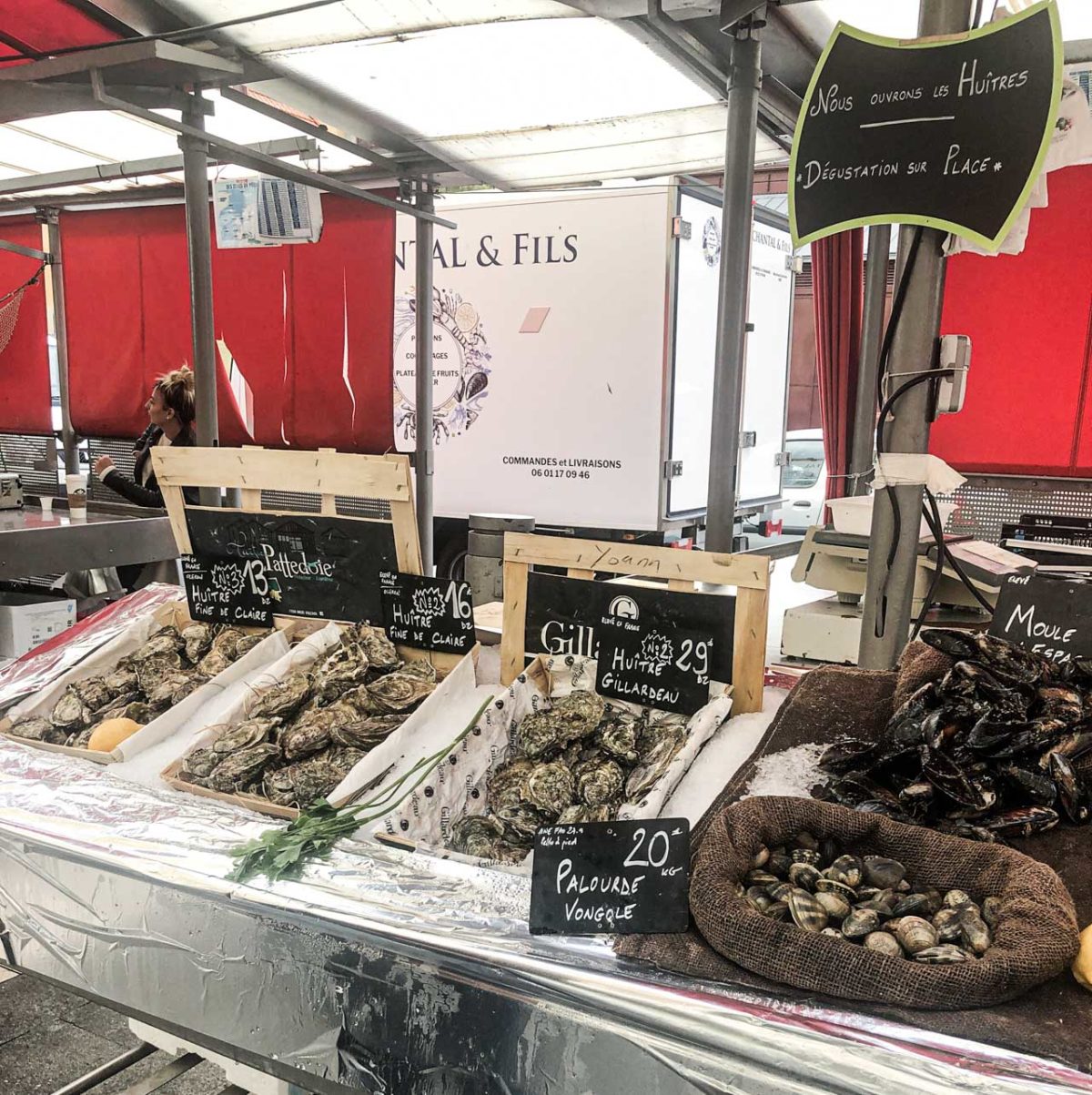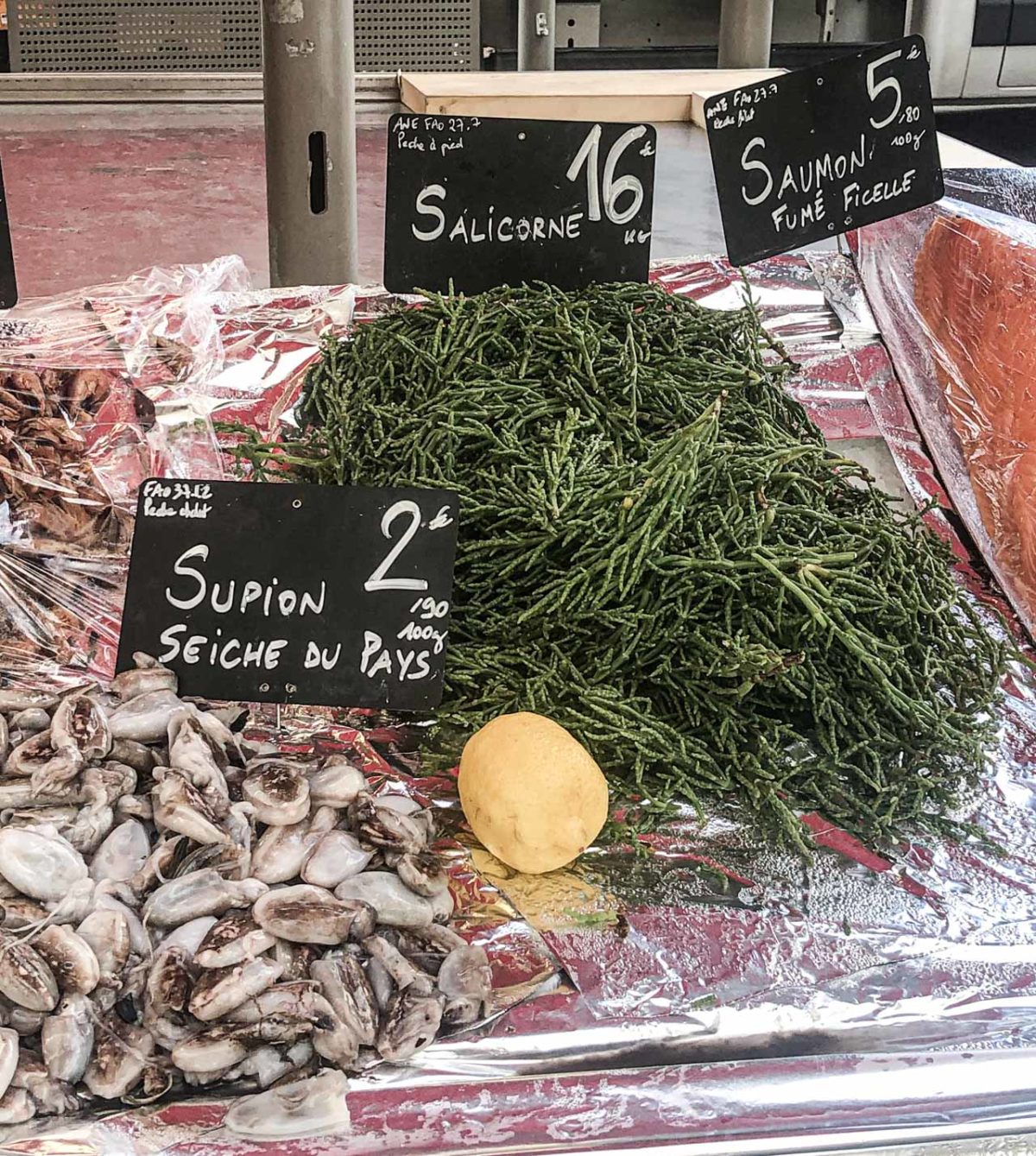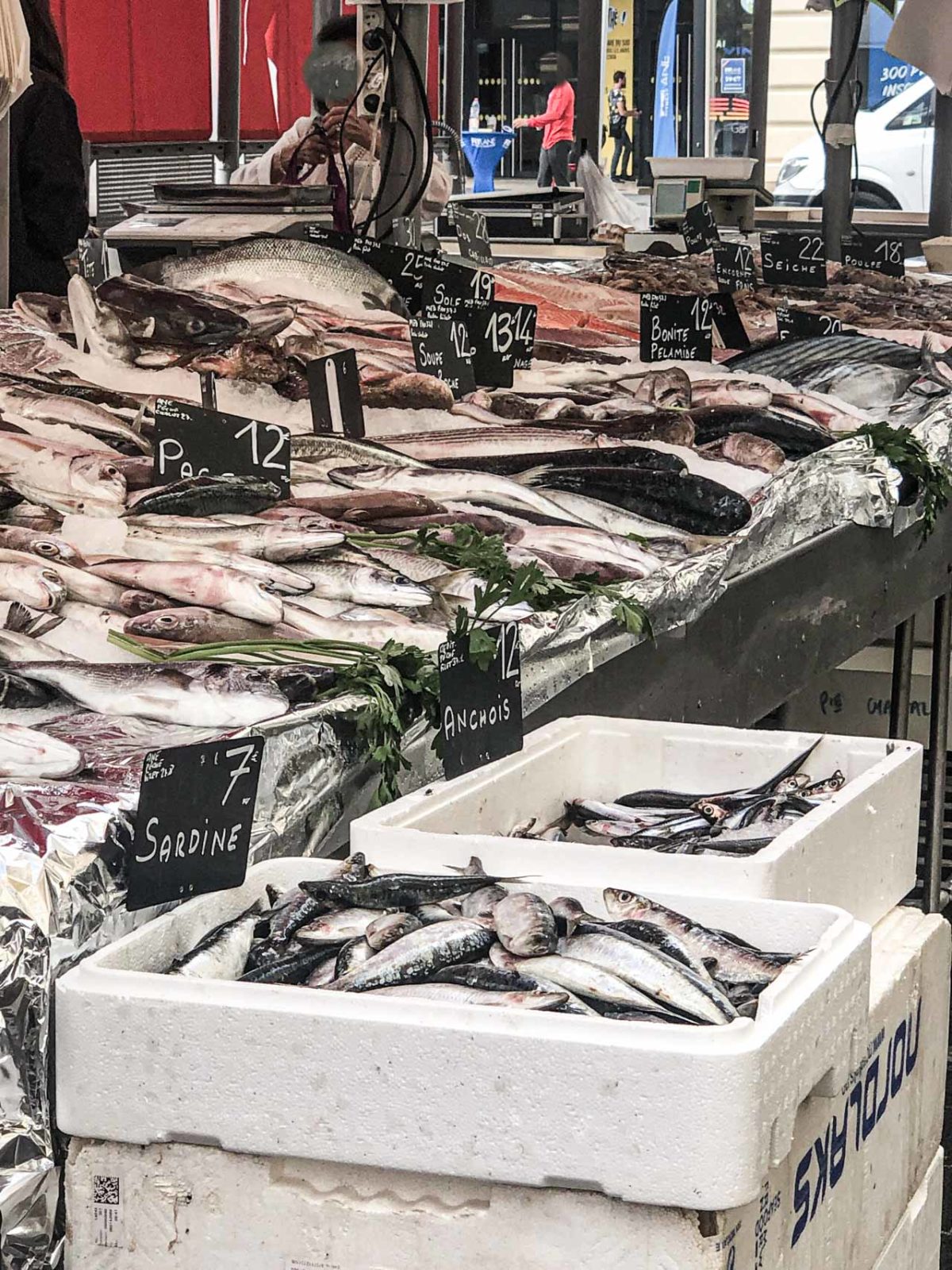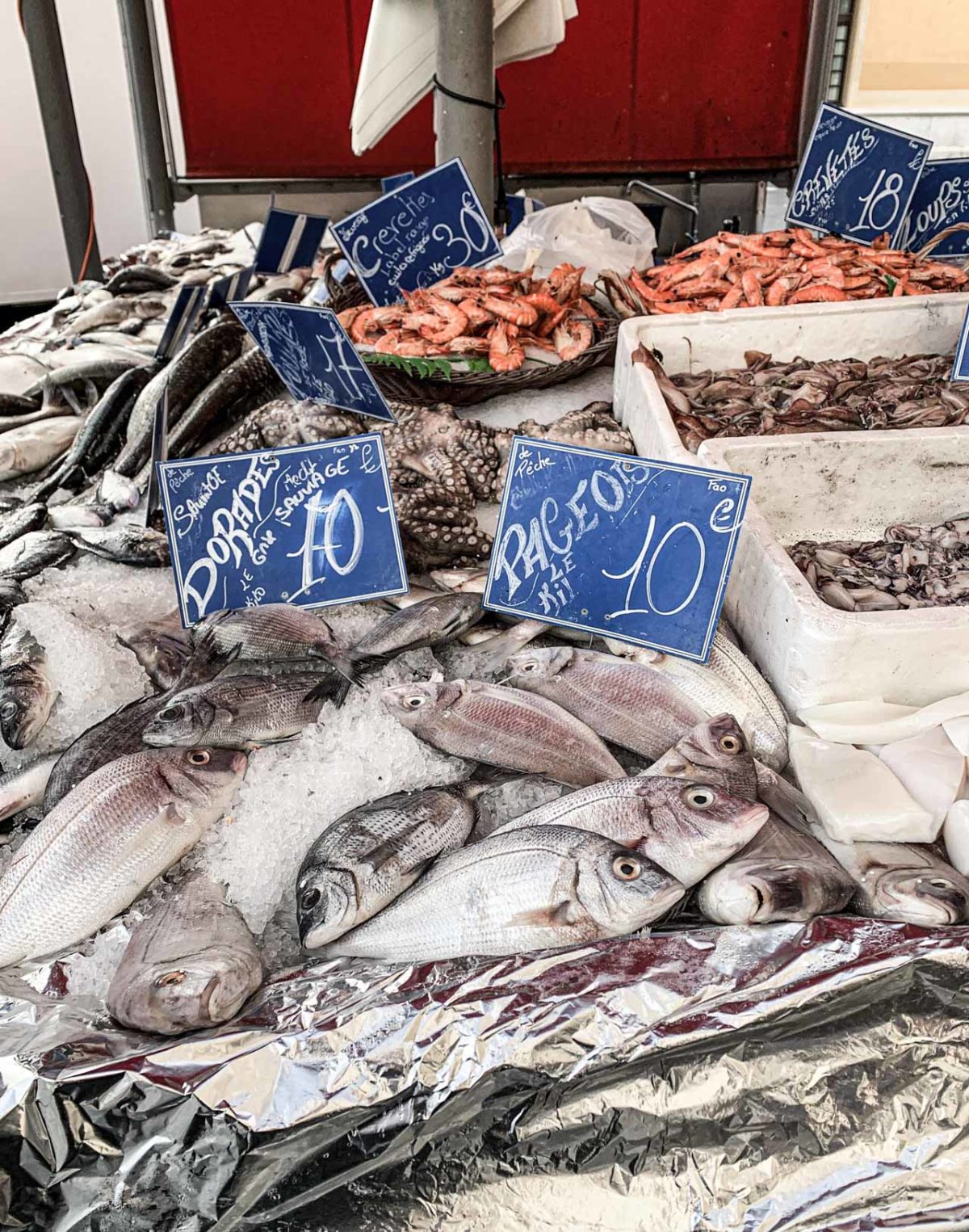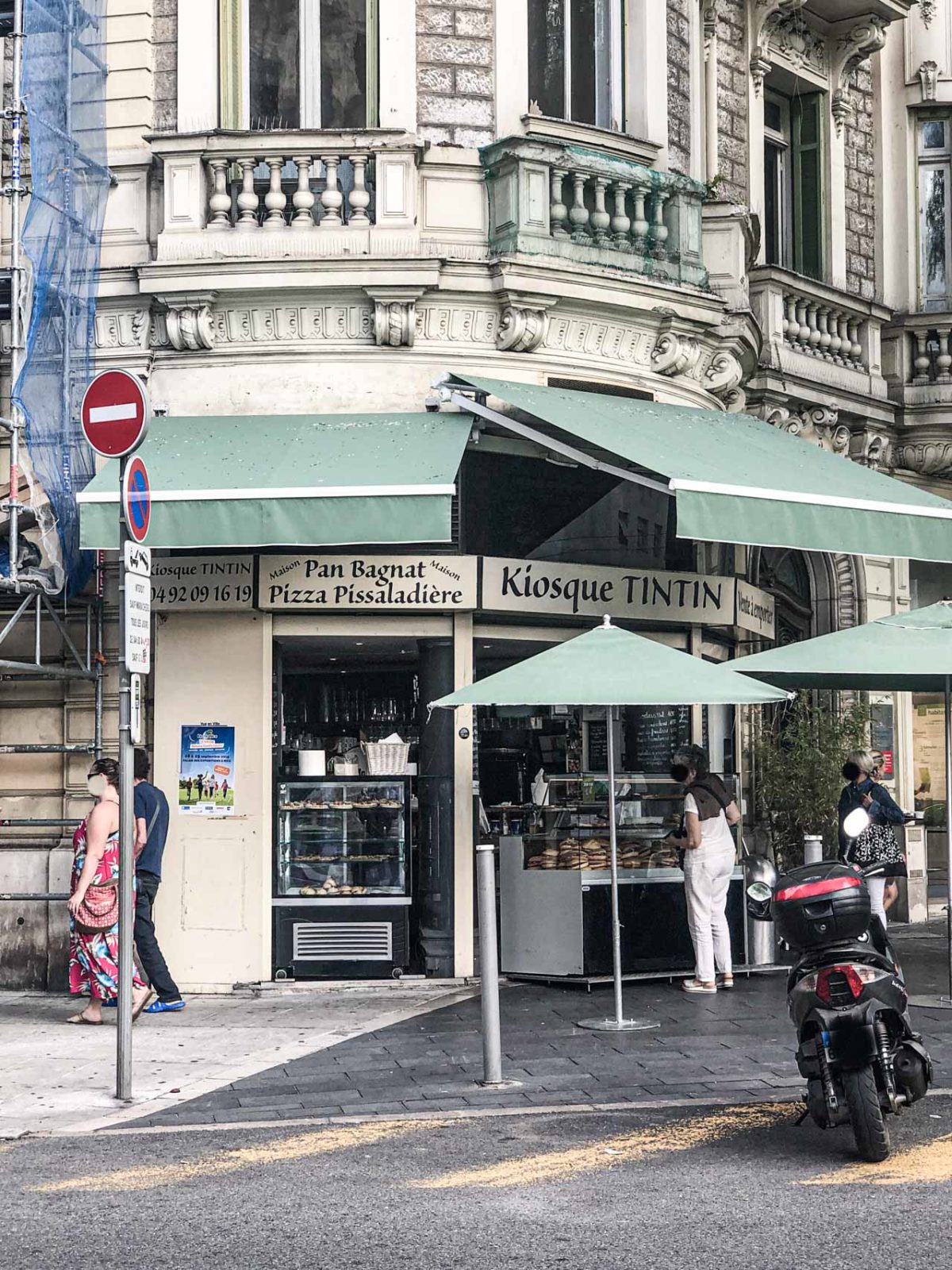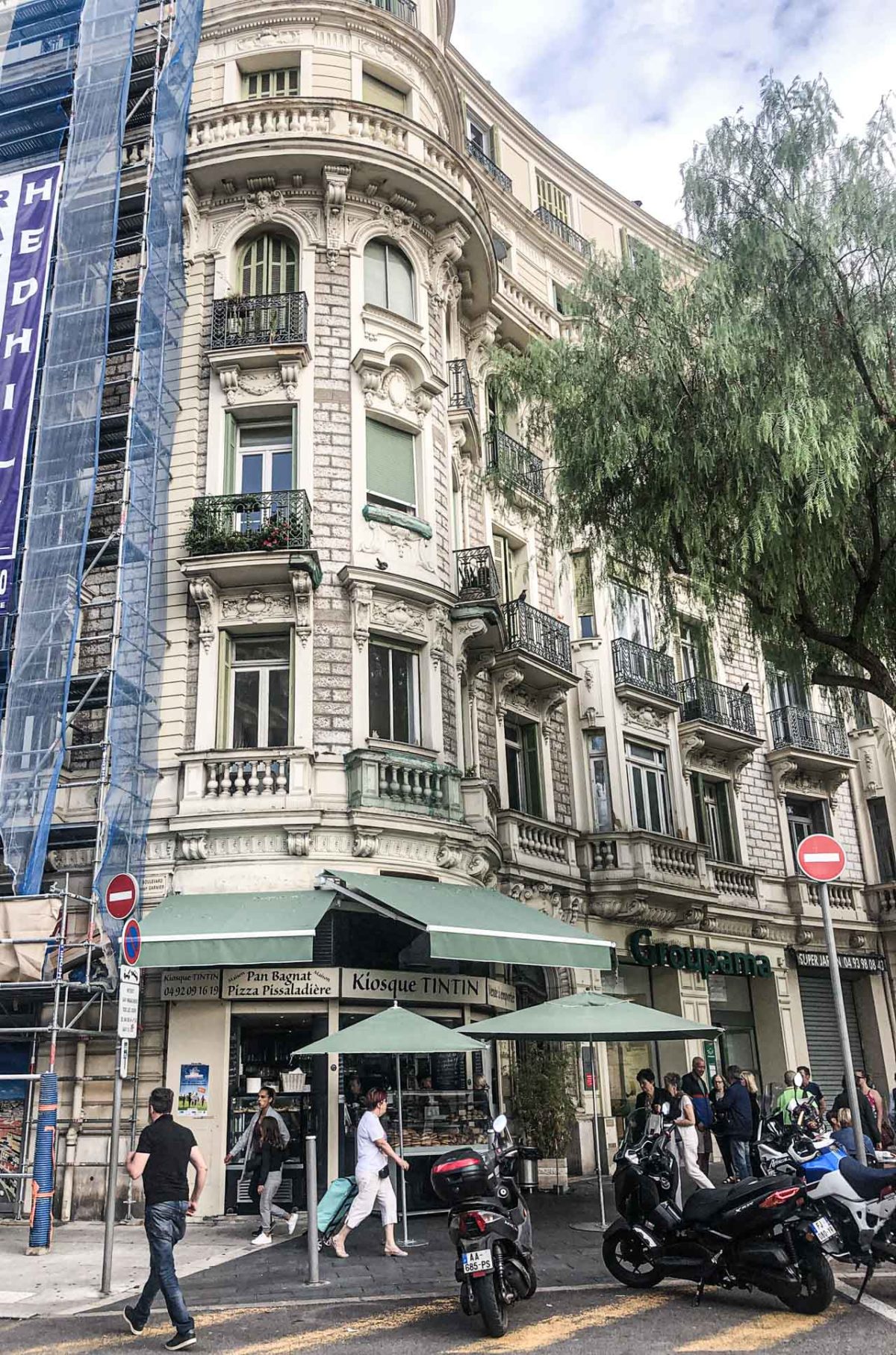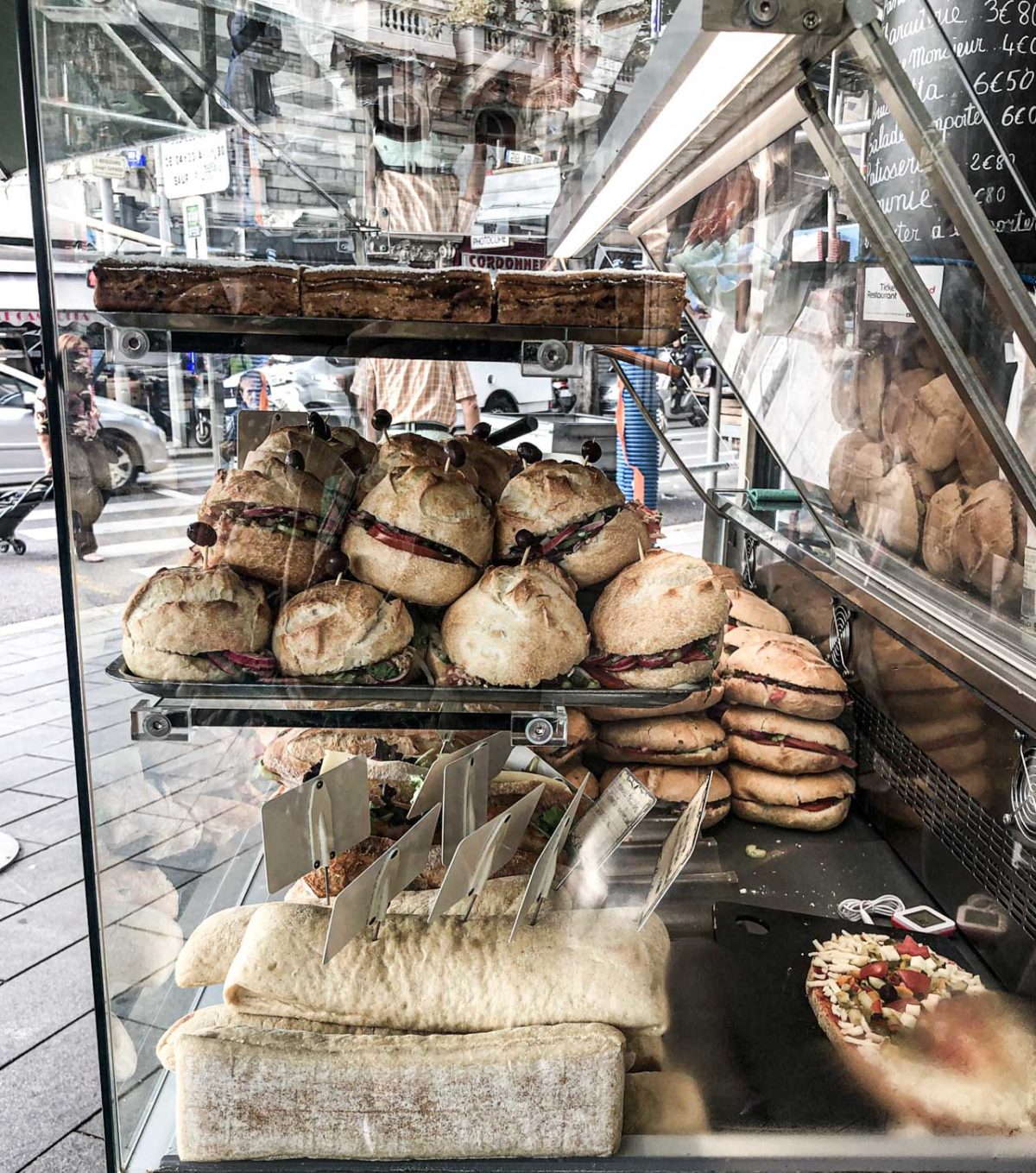 La Gare Du Sud Nice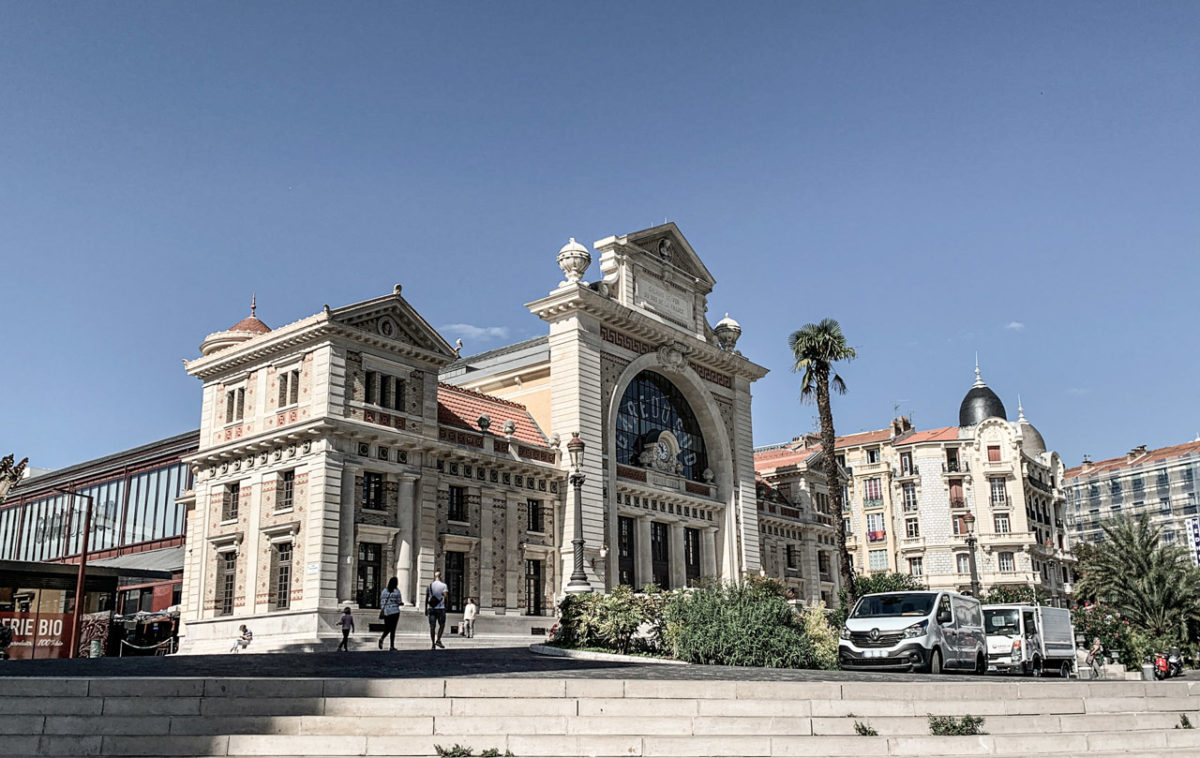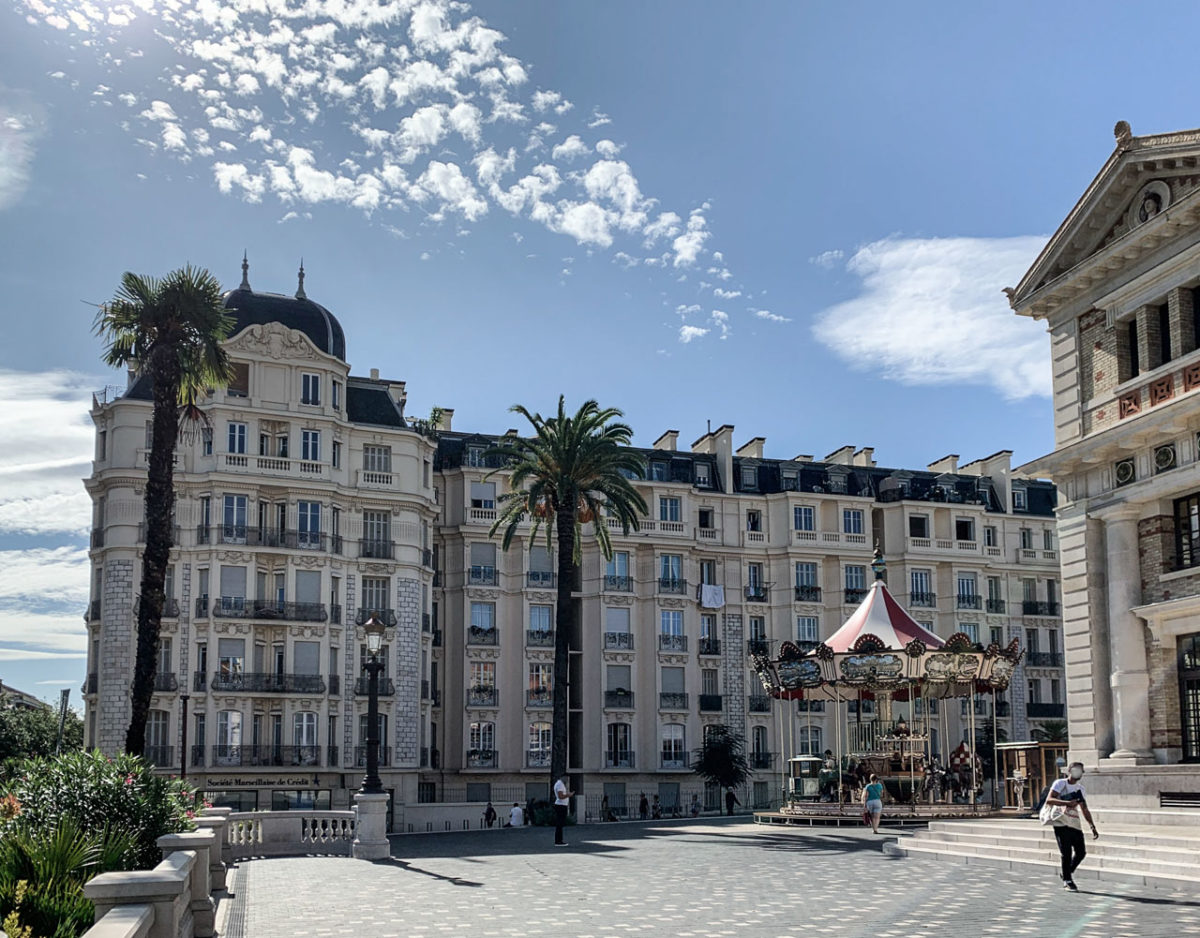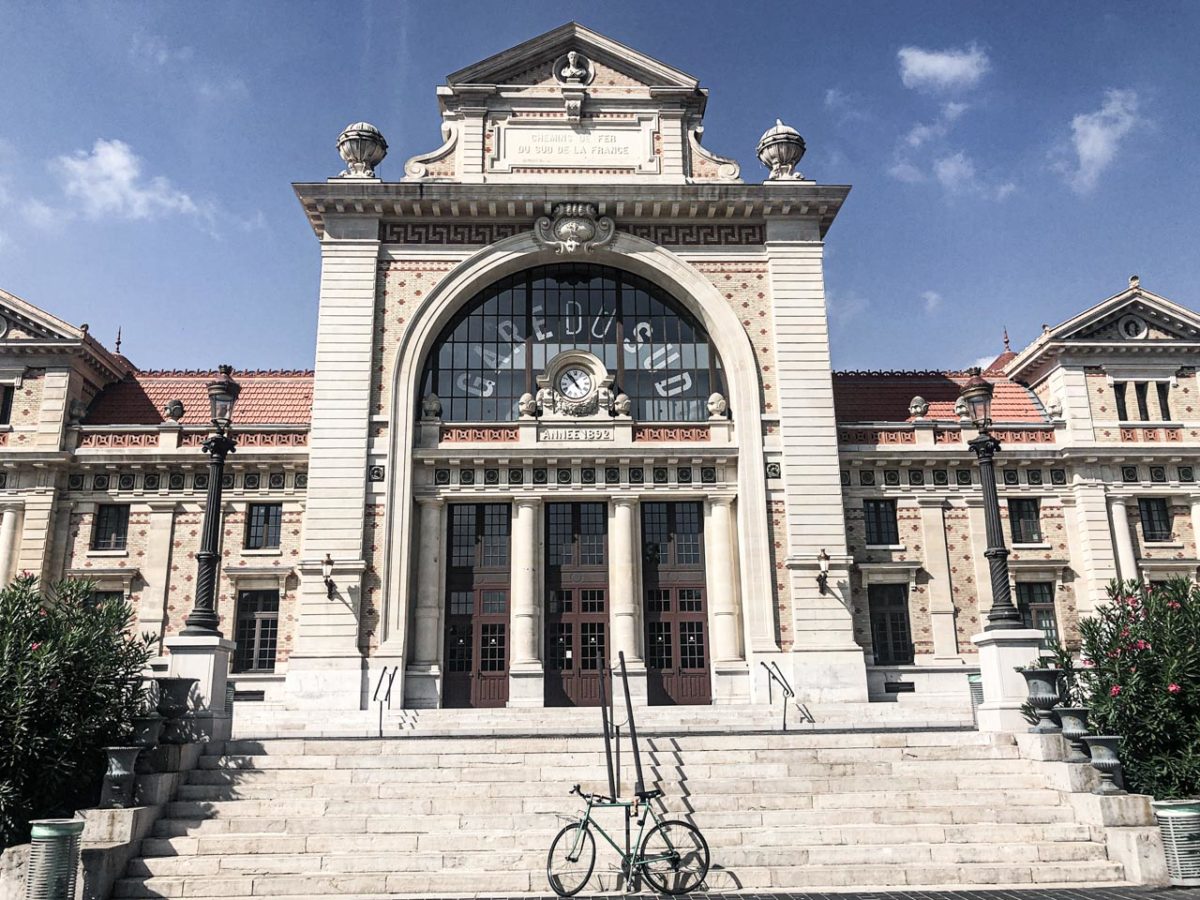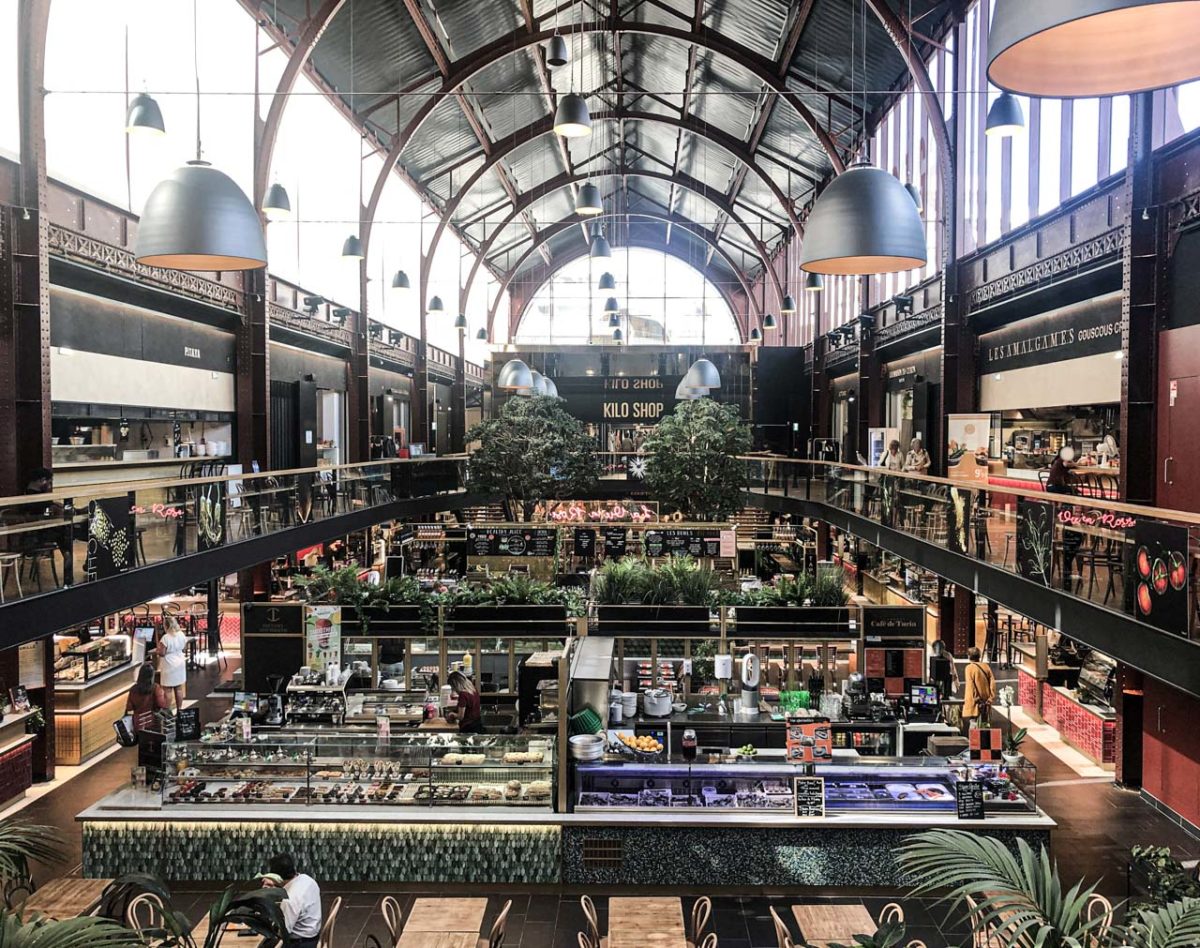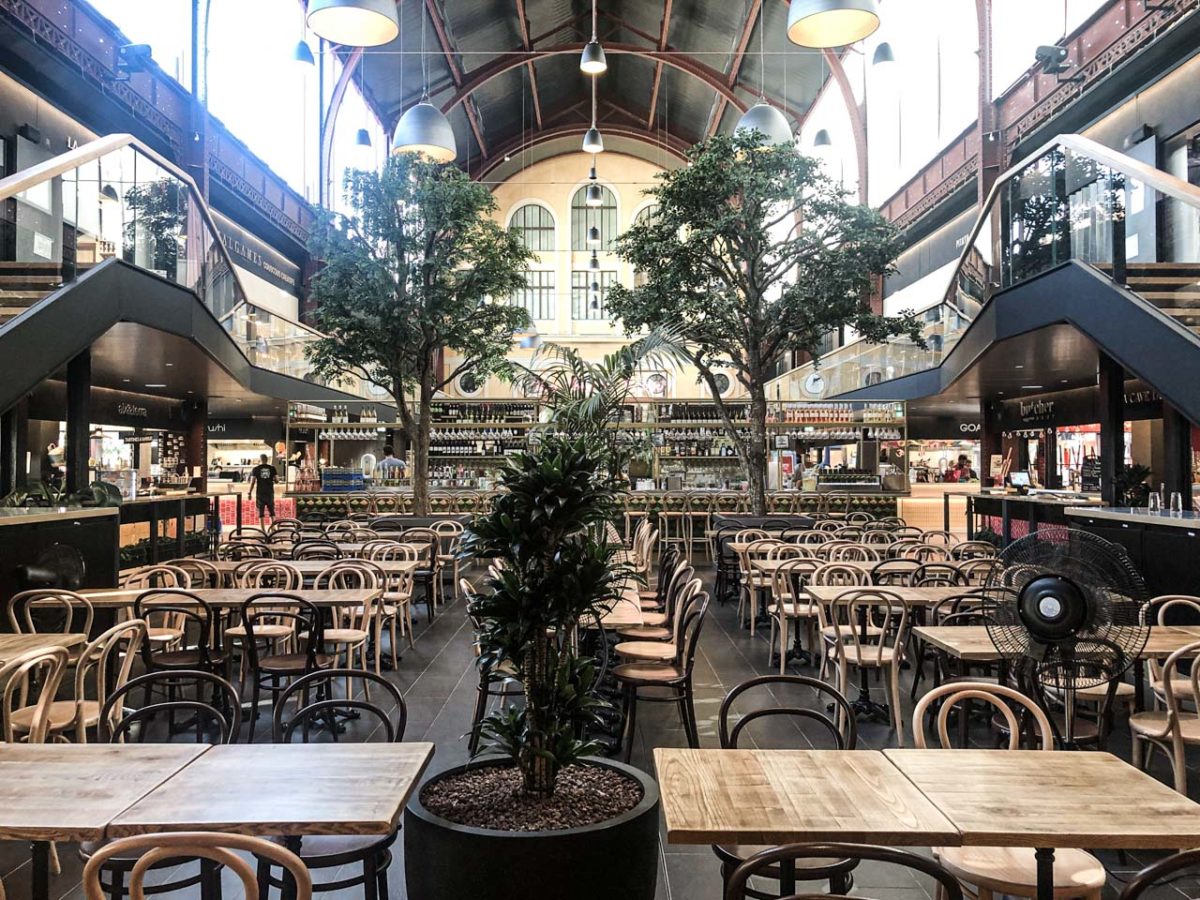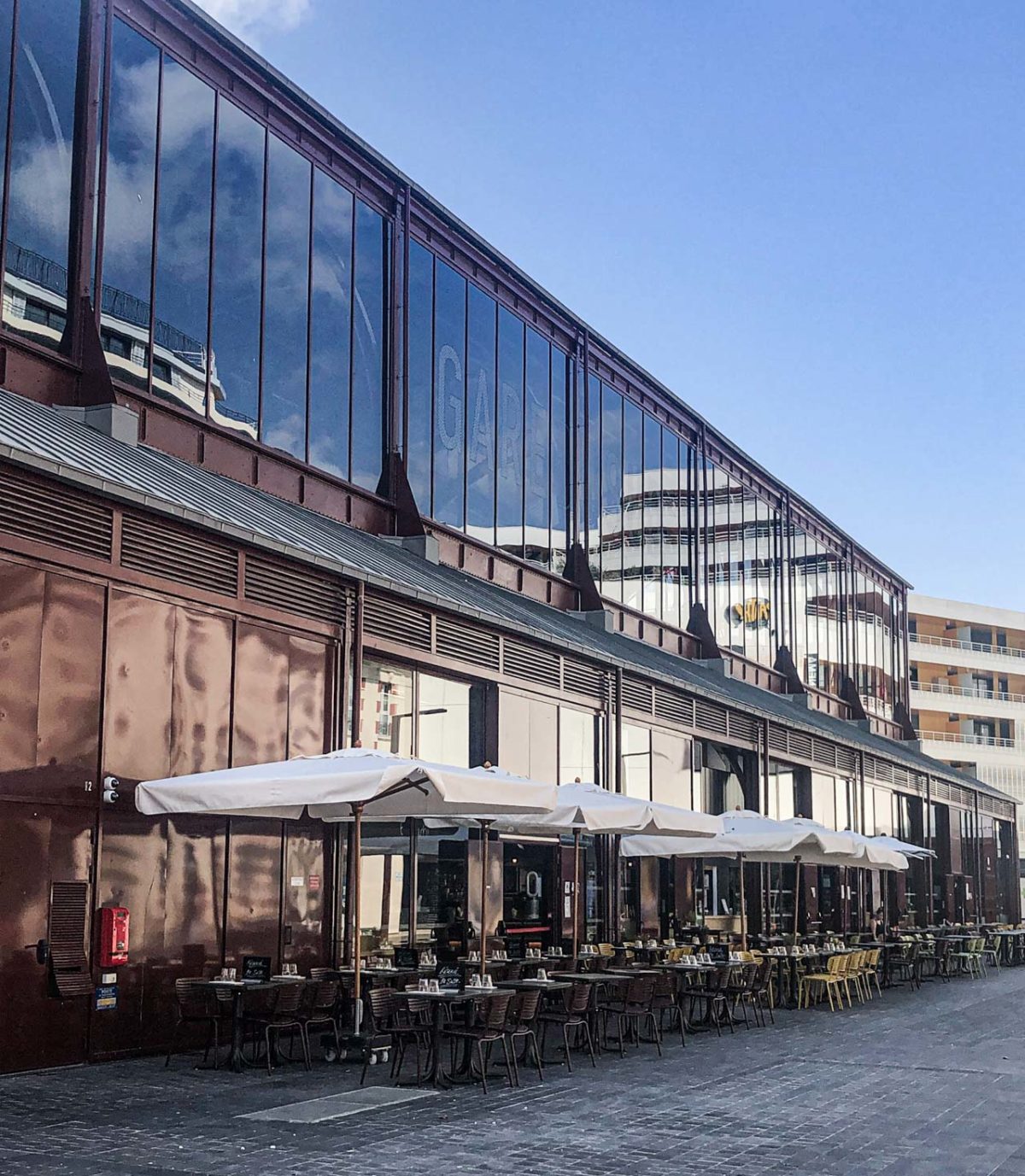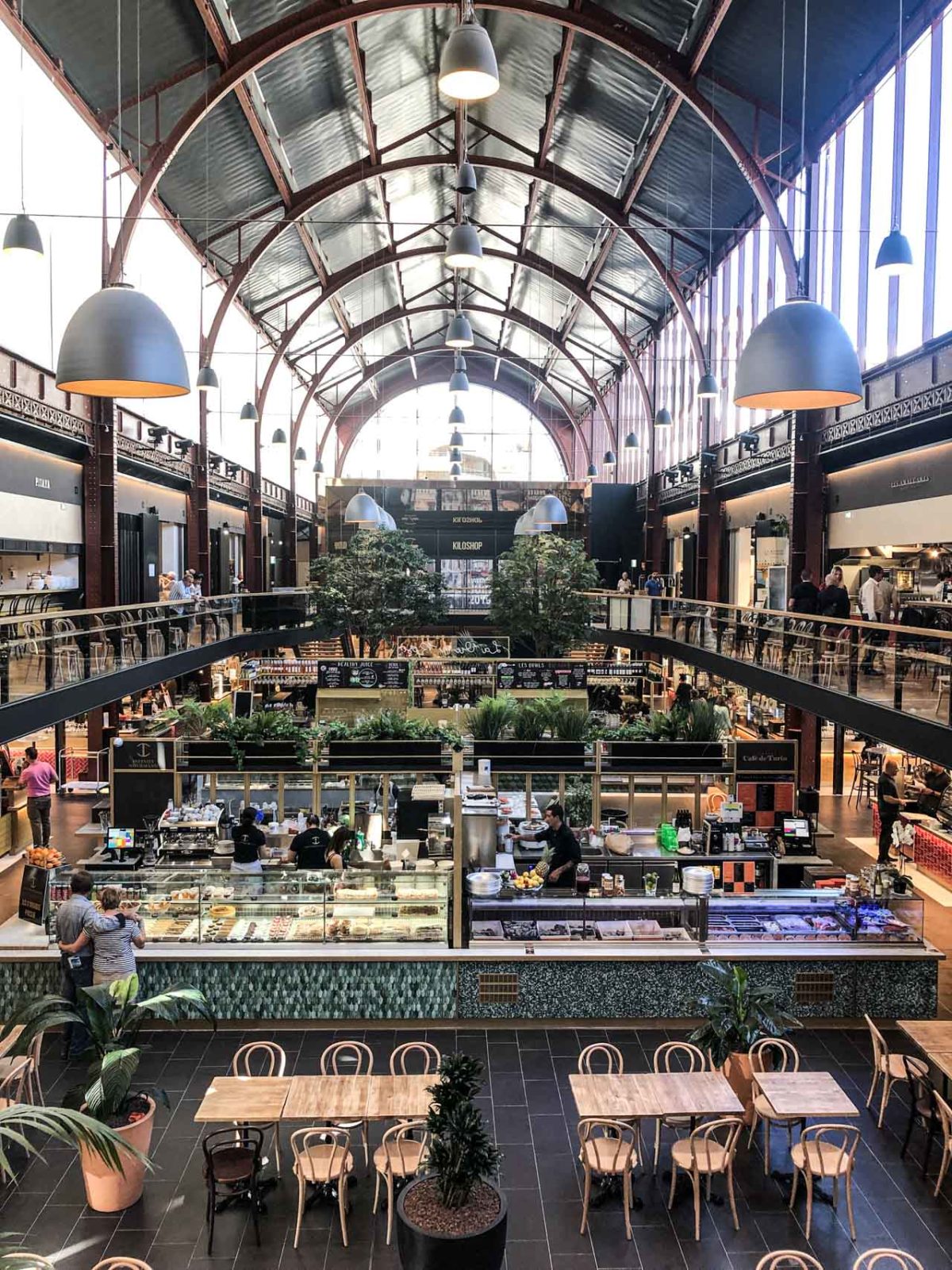 Bisous Tonja