(Werbung/ Anzeige)
Ich liebe es, dass meine Freundinnen Spaß daran haben, Kleider anzuprobieren und sich dann auch noch von mir durch die Gegend scheuchen lassen, damit ich sie fotografieren kann. Ich liebe es zu sehen, wie unterschiedlich Kleidung an verschieden Menschen aussieht.
Meine beste Freundin hat im Übrigen schon vor 20 Jahren den Spruch vom Stapel gelassen, dass jede Frau, die meine Wohnung betritt, sich irgendwann auszieht. Und zwar um irgend eins meiner Kleidungsstücke anzuprobieren. Keine Ahnung, warum das so ist, aber tatsächlich ist da was dran. Vermutlich schwärme ich von meinen Lieblingskleidungsstücken oder Lieblingsbrands und animiere meine Freundinnen dazu, die Teilchen unbedingt mal anzuprobieren. Meine beste Freundin wird natürlich nicht müde zu lachen: Geht das schon wieder los. Ein echter Running Gag von uns.
Sandra und ich können Kleidchen-Probieren im Übrigen auch sehr gut.
Und sieht Sandra @ƒontainedecerier nicht toll aus in dem roten Kleid von Aurobelle Ibiza? Sandra und ich sind uns absolut einig: Auch dieses Aurobelle Boho-Kleid hat das Zeug zum Lieblingskleid. Das Baumwollmaterial ist super weich und leicht. Der Schnitt ist einfach großartig und natürlich gibt es auch wunderschöne Boho-Quasten an dem Kleid…
PS: Die Aurobelle Ibiza Sachen werden übrigens fair und umweltfreundlich hergestellt.
---
(advertising)
I love that my friends have fun trying on clothes and then let me shoo them around so that I can photograph them. I love seeing how different clothes look on different people.
By the way, my best friend said 20 years ago that every woman who enters my apartment will take off her clothes at some point. And that to try on any of my clothes. I don't know why that is, but there's something to it. Probably I rave about my favorite clothes or favorite brands and encourage my friends to try on the pieces. Of course, my girlfriend never tires of laughing: Here we go again. A real running gag from us.
Sandra and I are also very good at trying on dresses.
And doesn't Sandra @ƒontainedecerier look great in the red dress from Aurobelle Ibiza? Sandra and I absolutely agree: this Aurobelle boho dress also has what it takes to be a favorite. The cotton material is super soft and light. The cut is just great and of course there are also beautiful boho tassels on the dress….
PS: By the way, the Aurobelle Ibiza stuff is made in a fair and eco-friendly way.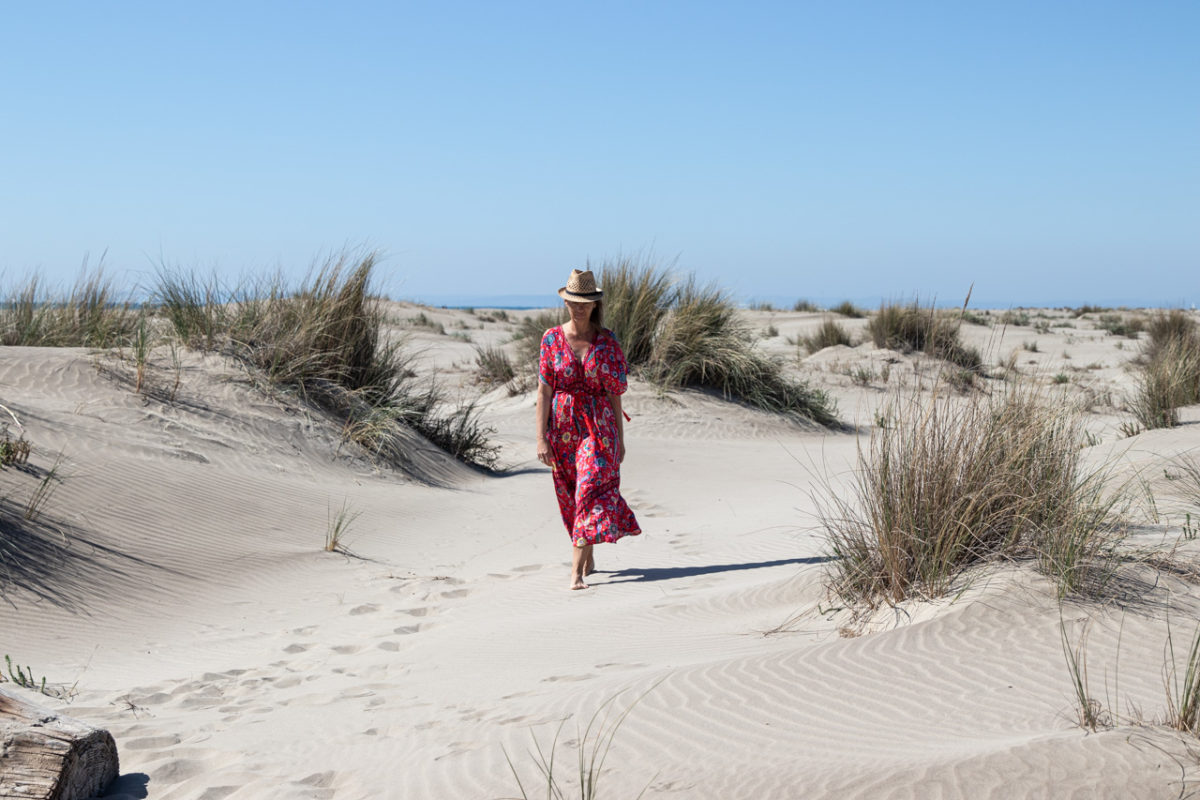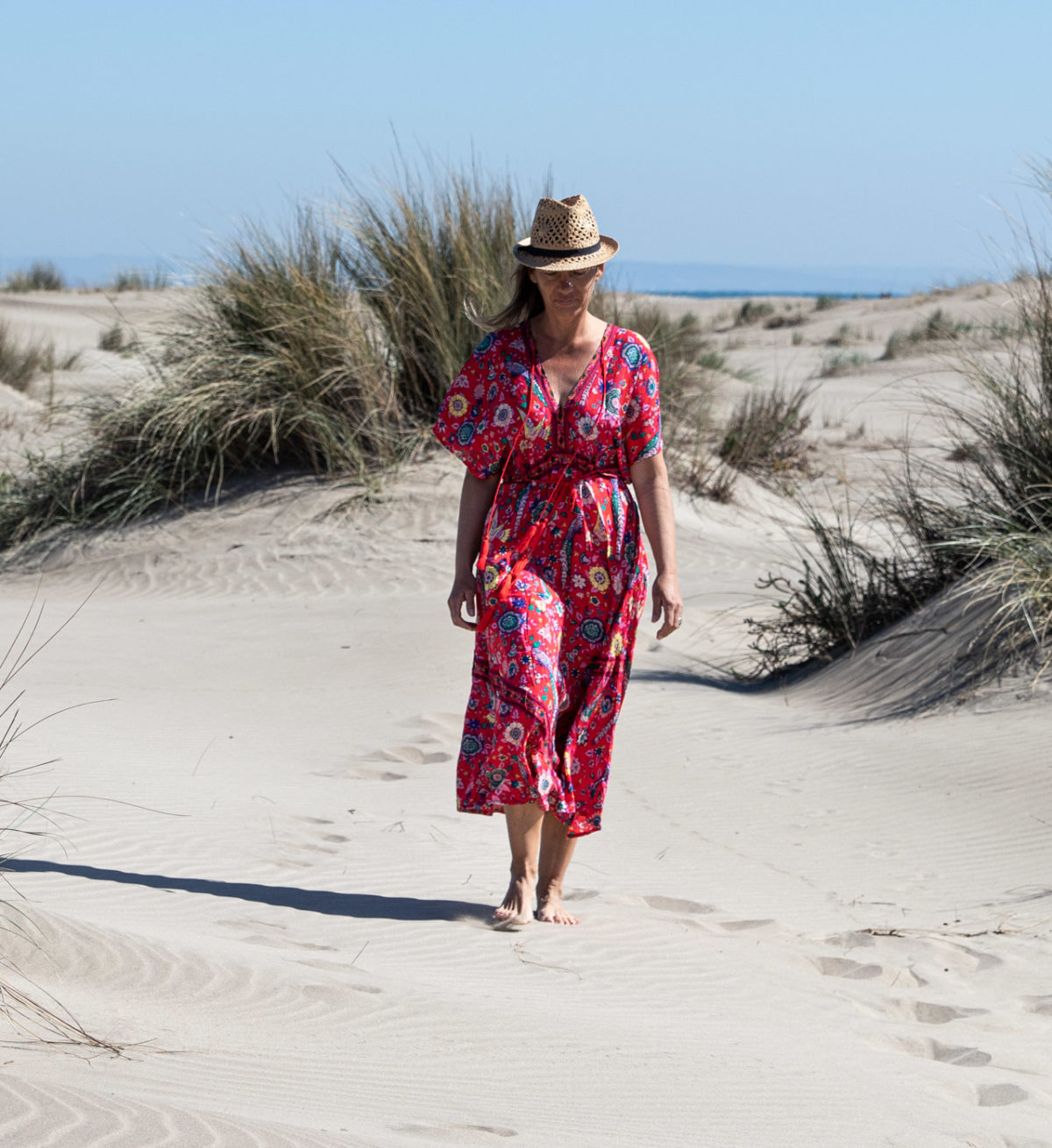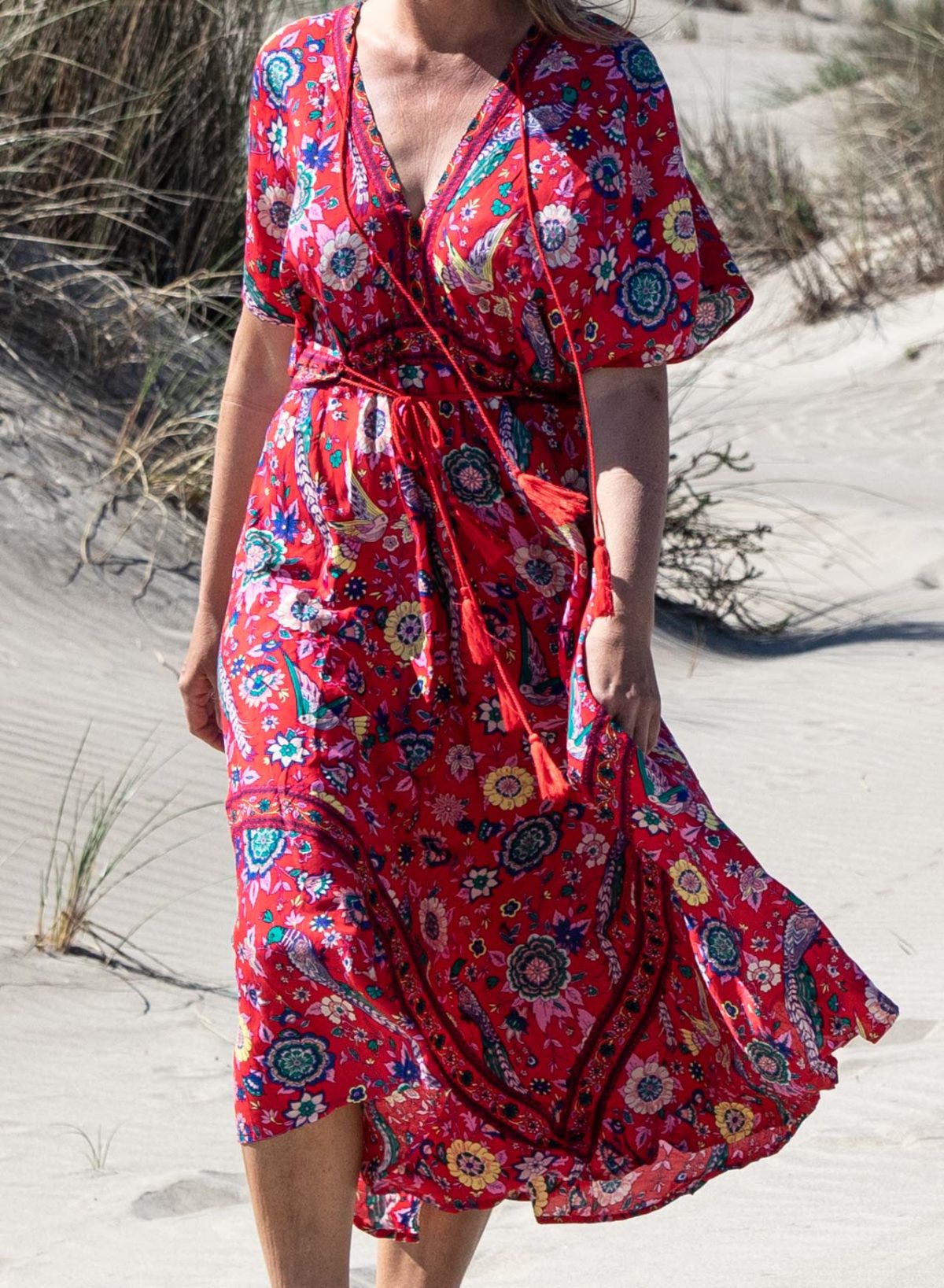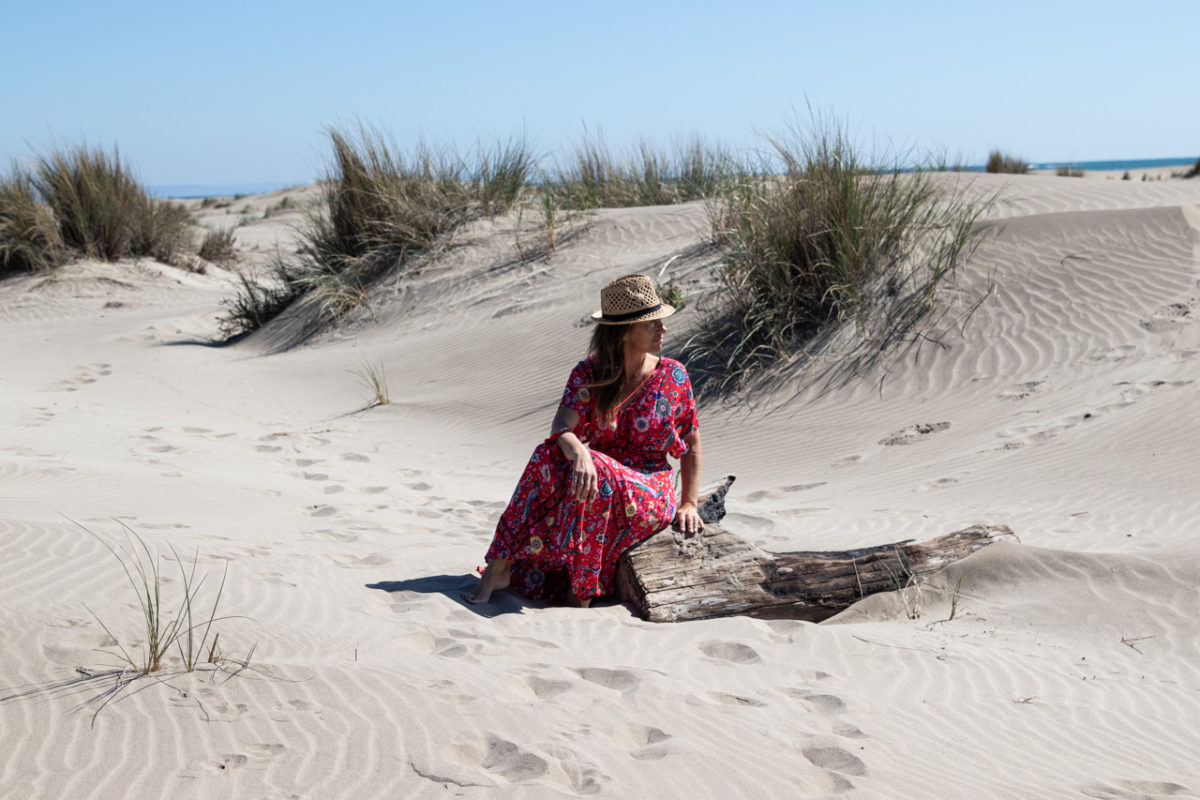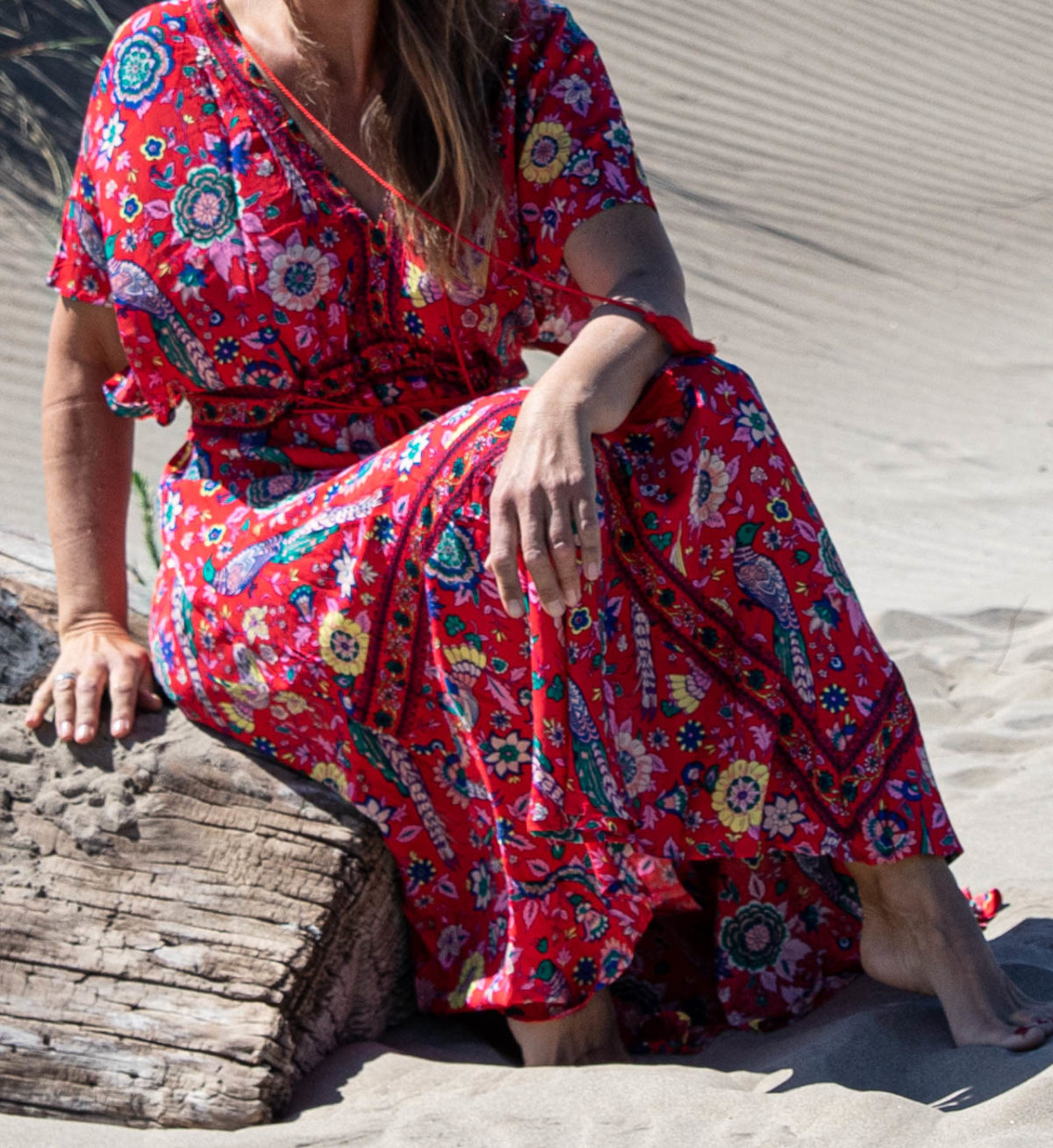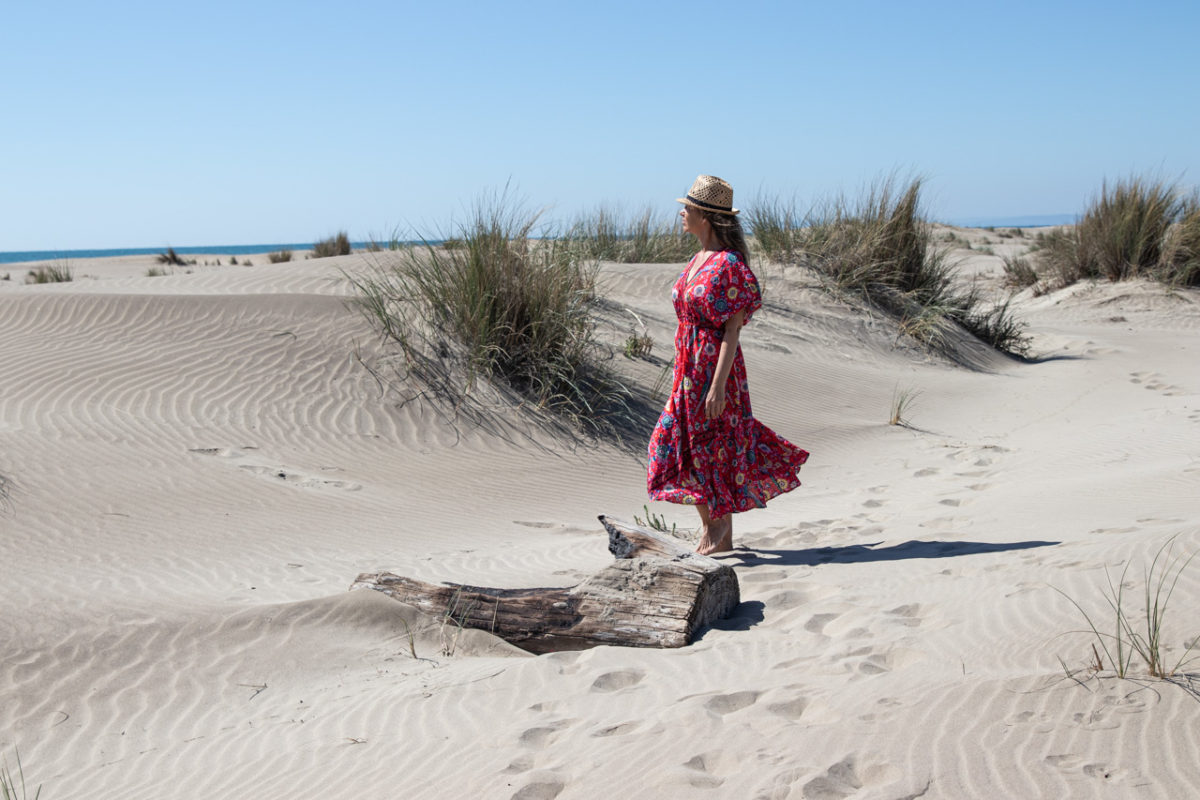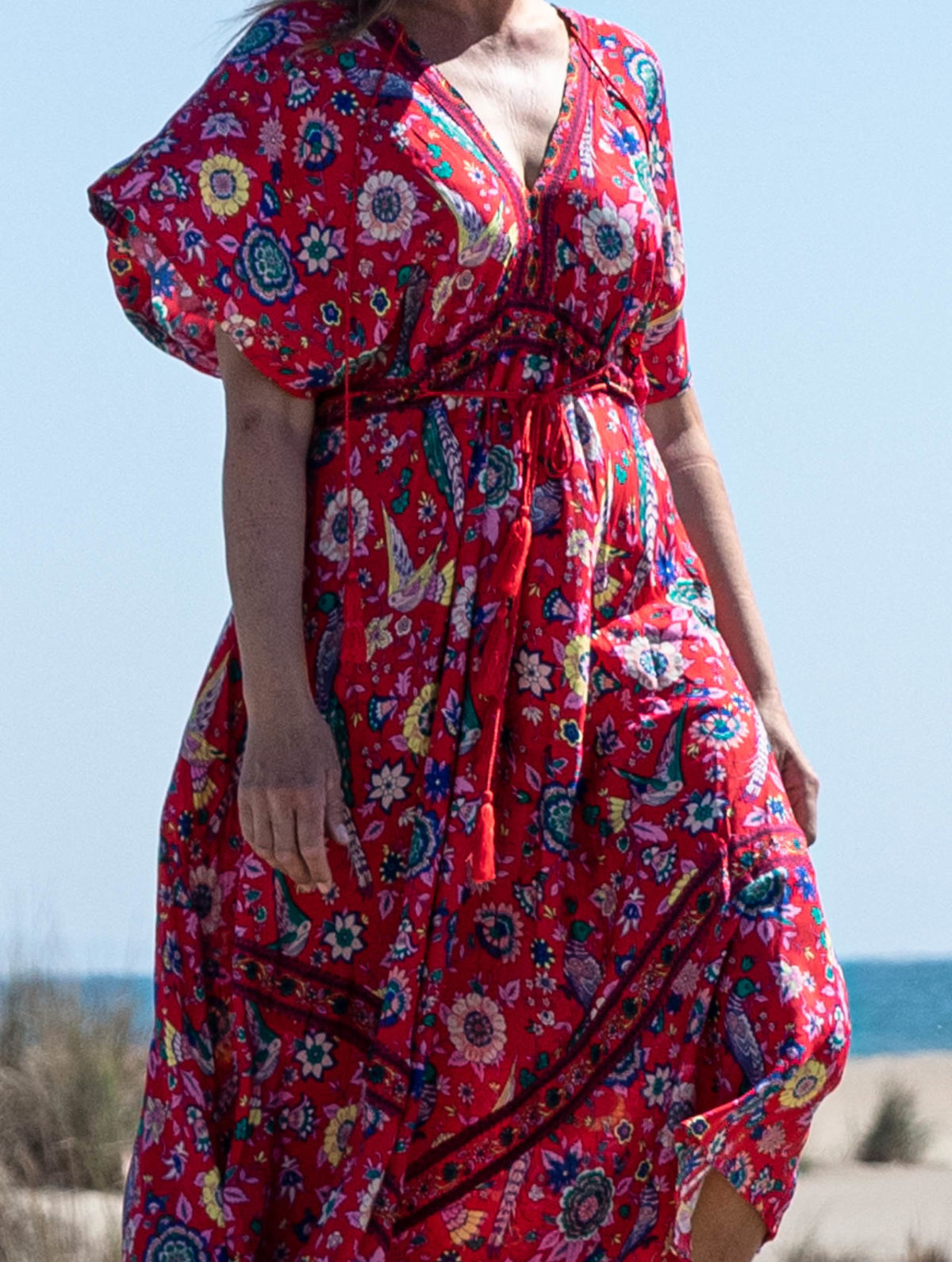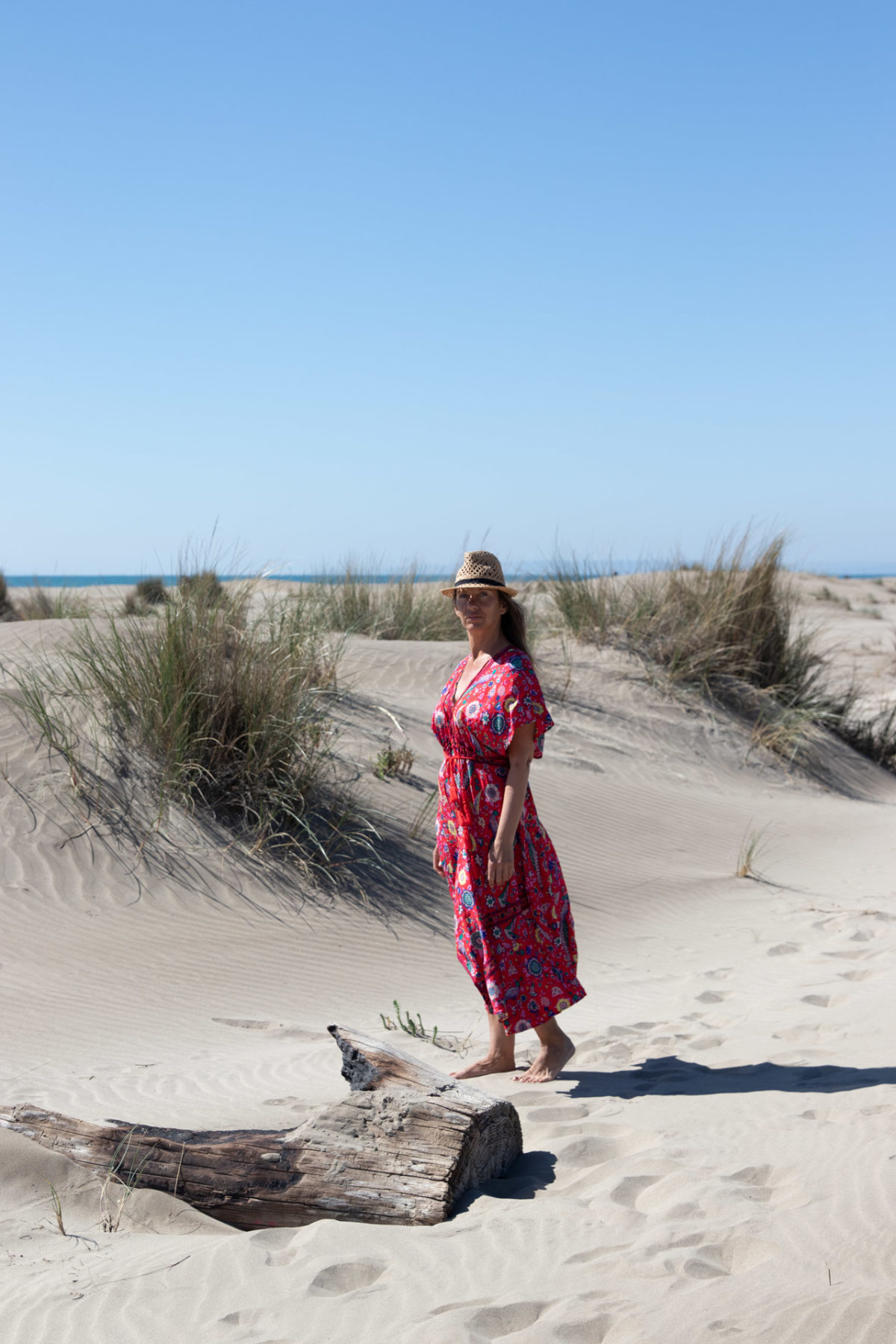 Bisous Tonja