(Werbung/Anzeige)
Urlaub ist einfach eine herrliche Angelegenheit. Wir verbringen unsere Tage auf Madeira sehr gechillt. Wir entdecken die Insel, wandern oder vertreiben uns die Zeit in Funchal. Alles ganz entspannt.
Da das Wetter hier auf Madeira zur Zeit ungewöhnlich gut ist, normalerweise regnet es auf Madeira sehr häufig, verbringe ich auch einige Zeit auf der Terrasse unseres Hotels. Unser Hotel hat nämlich eine tolle Rooftop-Terrasse mit zwei kleinen Infinity-Pools, einer Bar und einem Restaurant. Von der Terrasse hat man einen mega Blick auf das Meer und die Stadt. Die Terrasse empfehle ich übrigens auch Nicht-Hotelgästen für einen Kaffee oder Cocktail.
Die herrlichen Temperaturen hier sind außerdem perfekt um seinen Sommerlieblingen eine kleine Pause vom Winter zu geben. Schon den ganzen Sommer über und auch hier immer mit dabei sind meine Sommerlieblinge von @alexfinewerk. Diese Lieblingsstücke, die ich euch schon so lange mal richtig zeigen wollte sind meine "Turtles" von Alex Feinwerk aus der Tortuga Serie. Ich habe ein Armband und passend dazu ein Fußkettchen in meiner Lieblingsfarbe Türkis. Als ich Alex im letzten Jahr persönlich getroffen habe hat mein Turtle zusätzlich noch eine ozeanische Freundin bekommen, die Alex mir geschenkt hat. Eine Kauri. Kauris sind ein bisschen wie Pom Poms bei mir, die dürfen eigentlich überall dran sein.
Danke liebe Alex, das wollte ich schon lange mal sagen.
---
(advertising)
Vacation is simply a wonderful thing. We spend our days in Madeira very chilled. We discover the island, hike or spend our time in Funchal. Everything very relaxed.
As the weather here in Madeira is unusually good at the moment, normally it rains very often in Madeira, I also spend some time on the terrace of our hotel. Our hotel has a great rooftop terrace with two small infinity pools, a bar and a restaurant. From the terrace, one has a mega view to the sea and the city. By the way, I also recommend the terrace to non-hotel guests for a coffee or a cocktail.
The wonderful temperatures here are also perfect to give your summer darlings a little break from the winter. My summer favourites from @alexfinewerk have been here all summer long and are always with me. These favorite pieces I wanted to show you for so long are my "Turtles" by Alex Feinwerk from the Tortuga series. I have a bracelet and a matching anklet in my favourite colour turquoise. When I met Alex personally last year my Turtle got an oceanic girlfriend that Alex gave me as a present. A kauri. Kauris are a bit like pom-poms with me, they're supposed to be on everything.
Thank you dear Alex, I've been wanting to say that for a long time.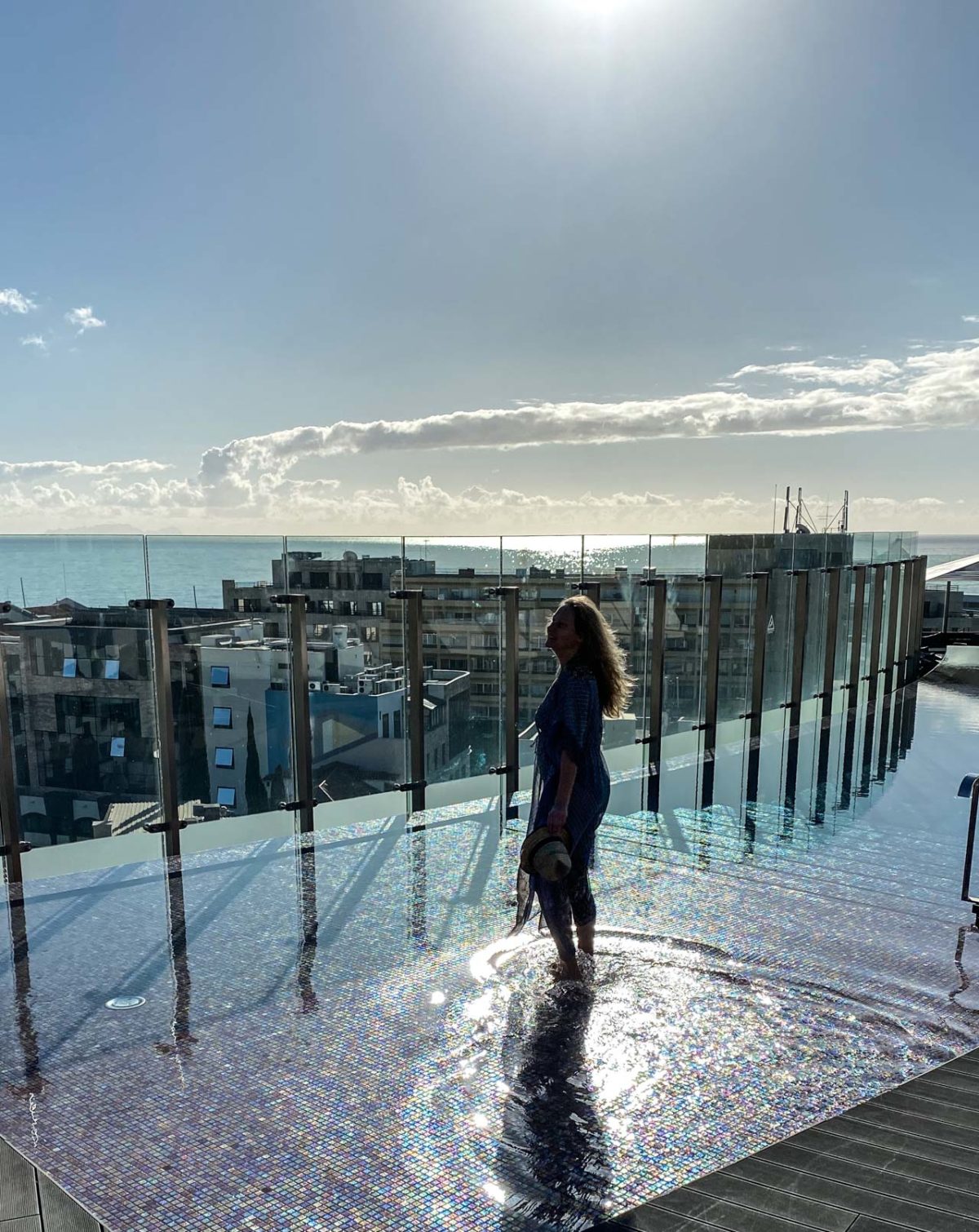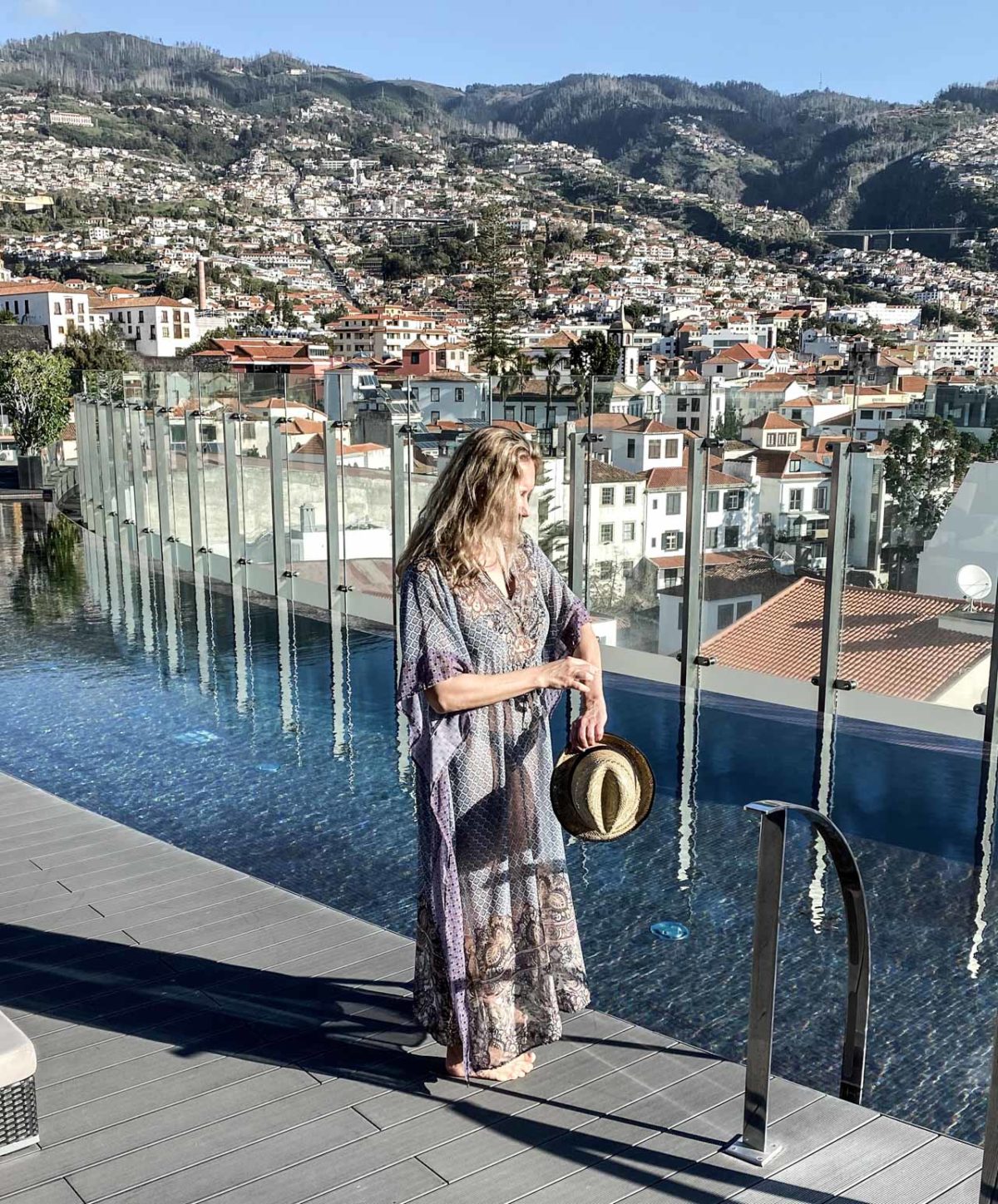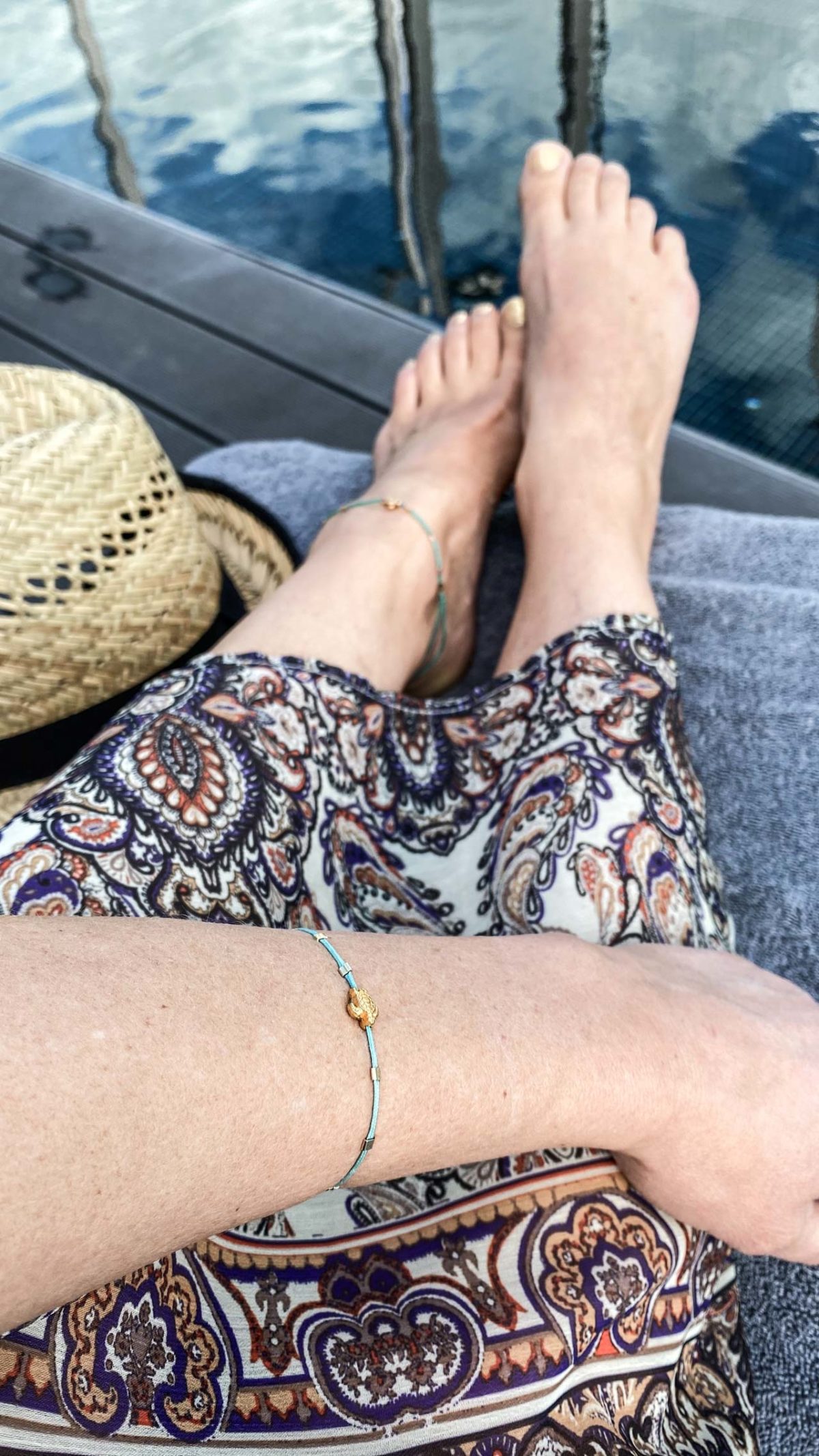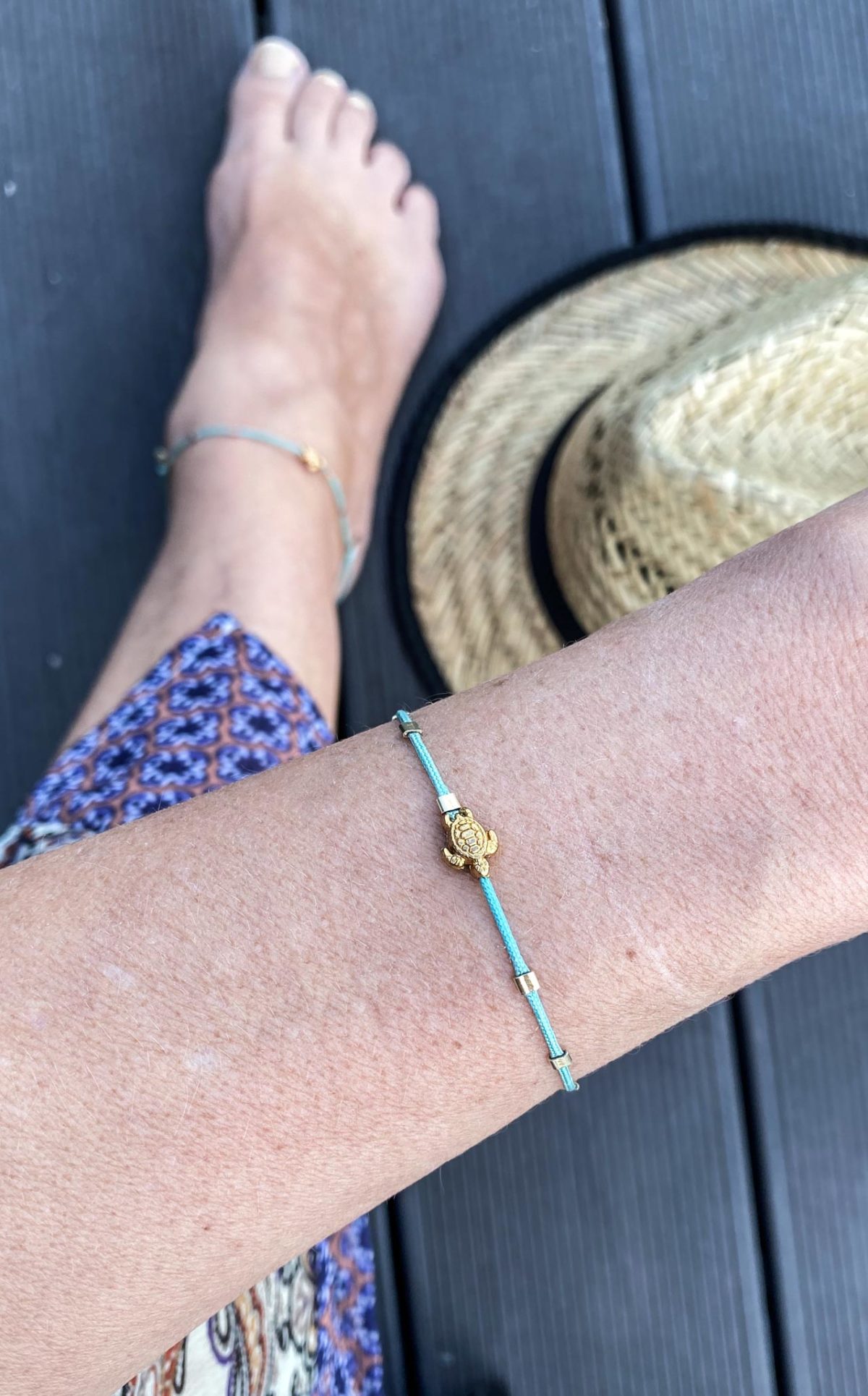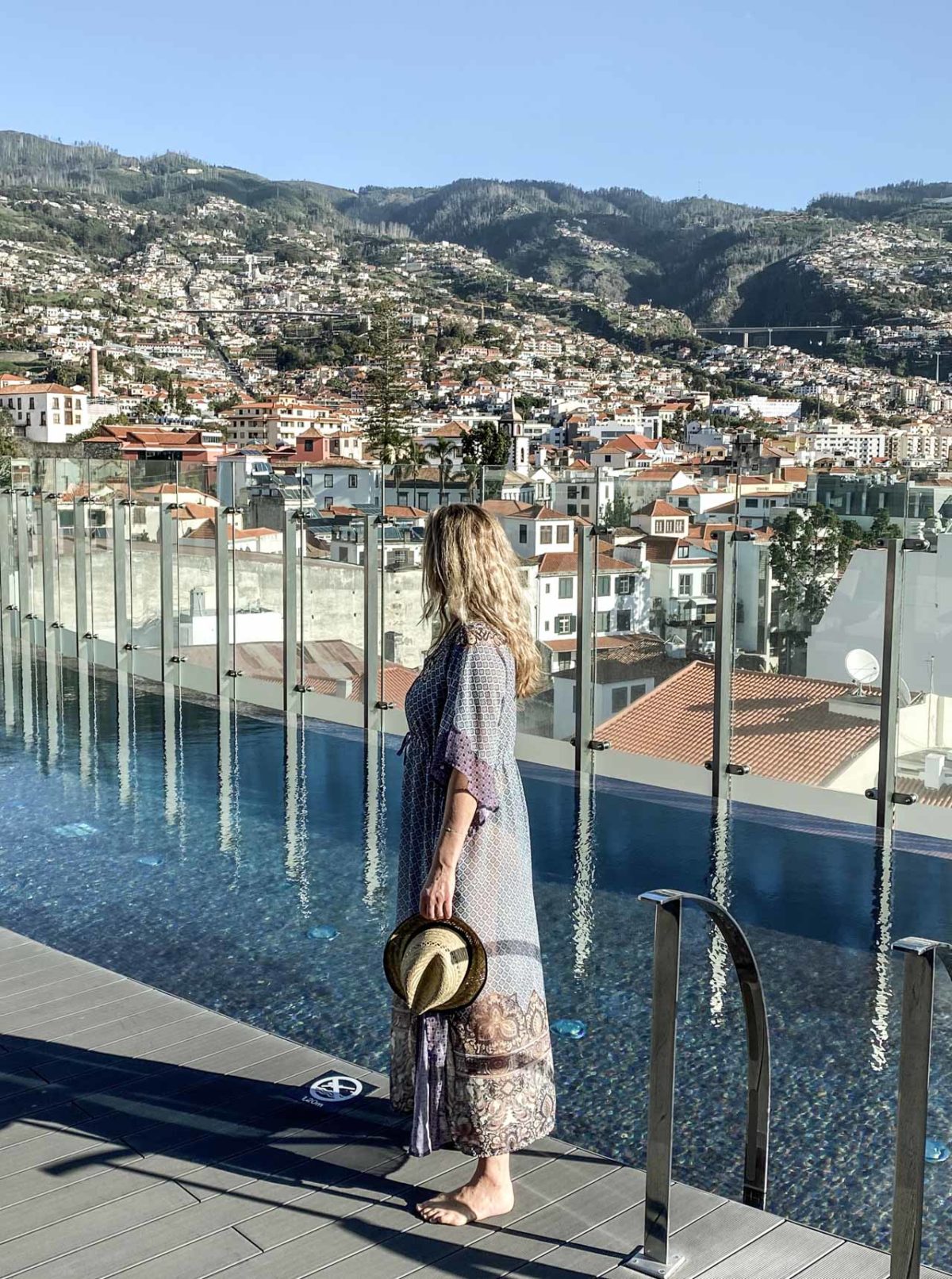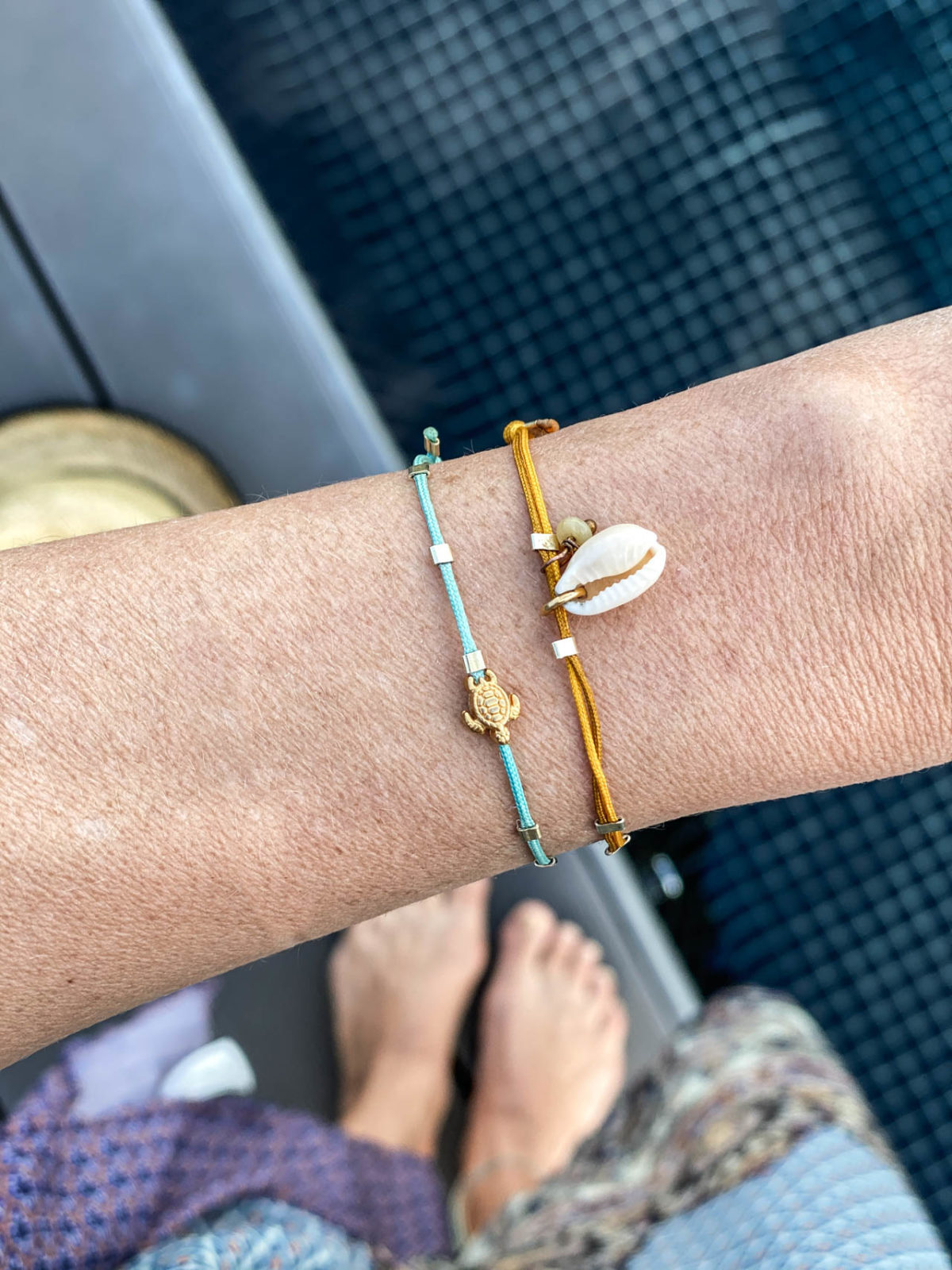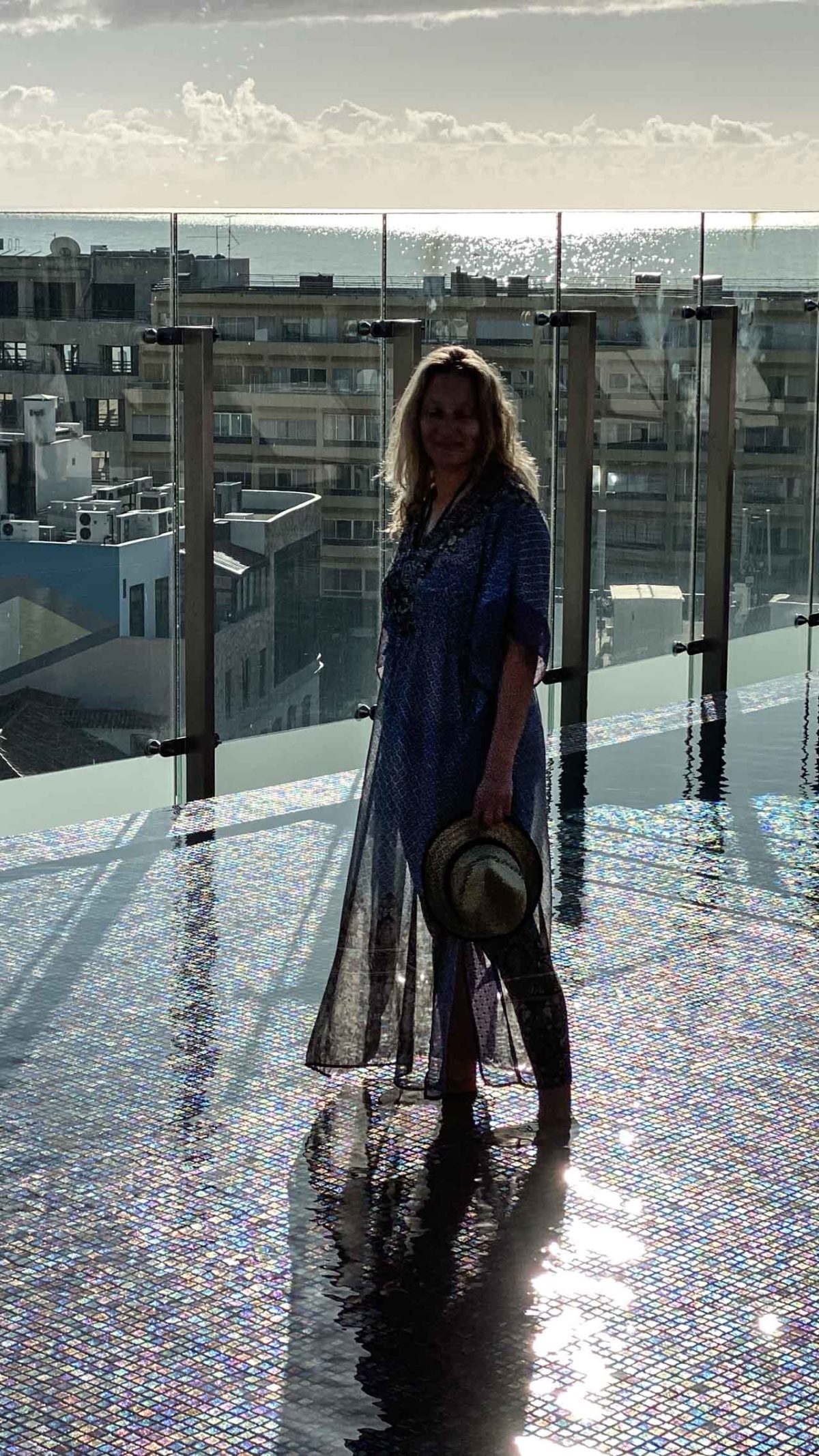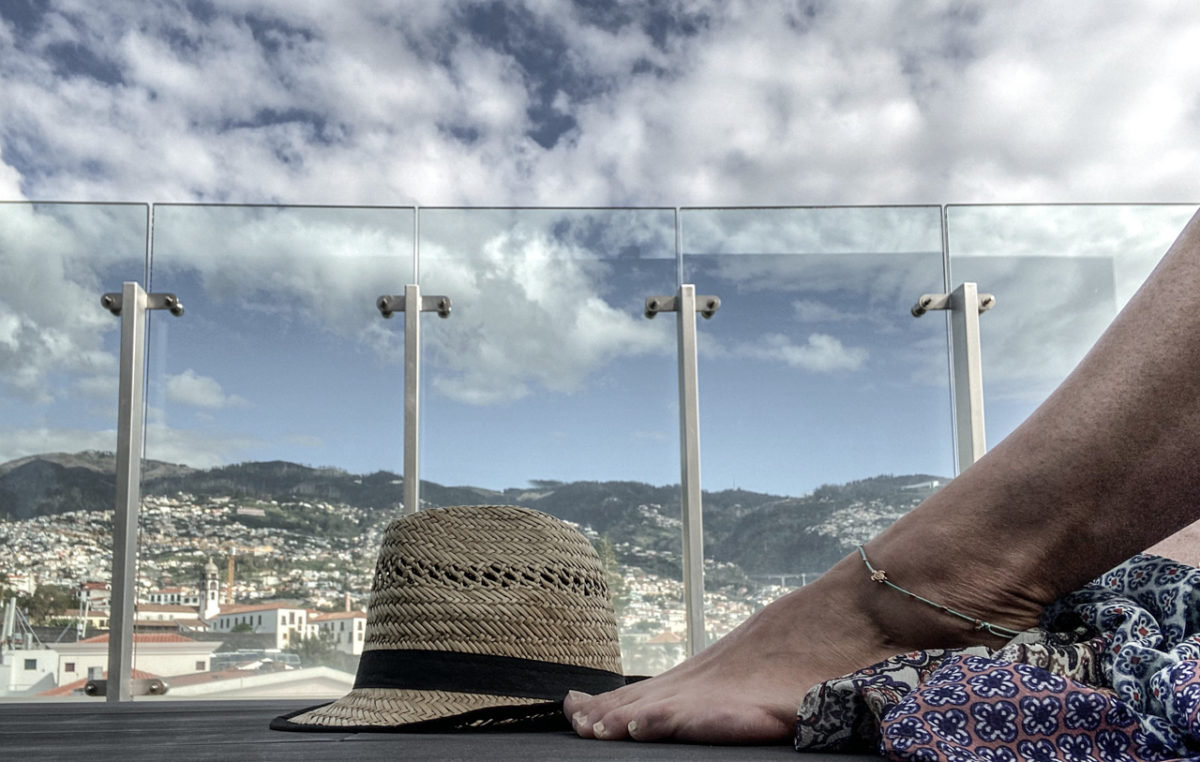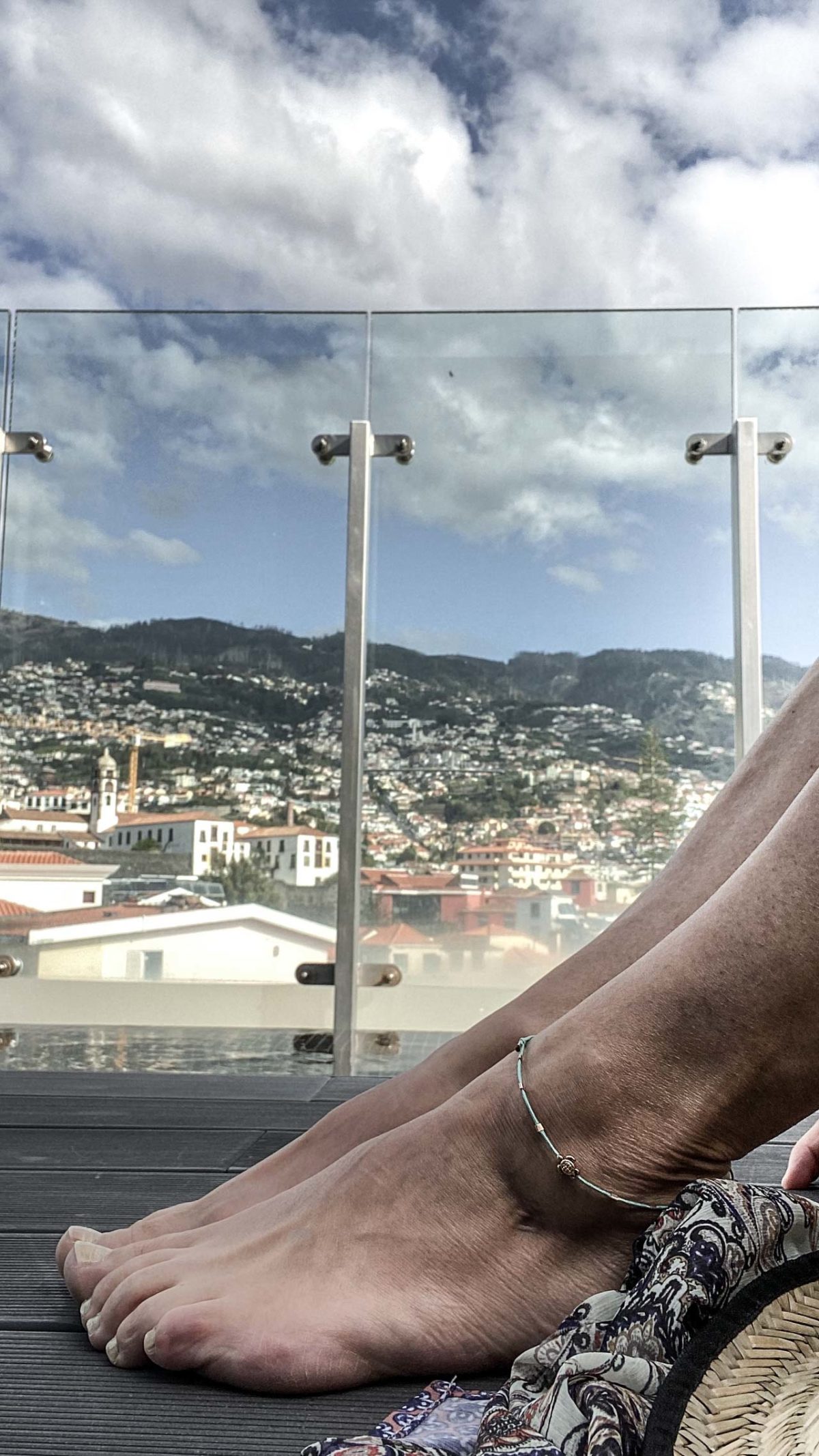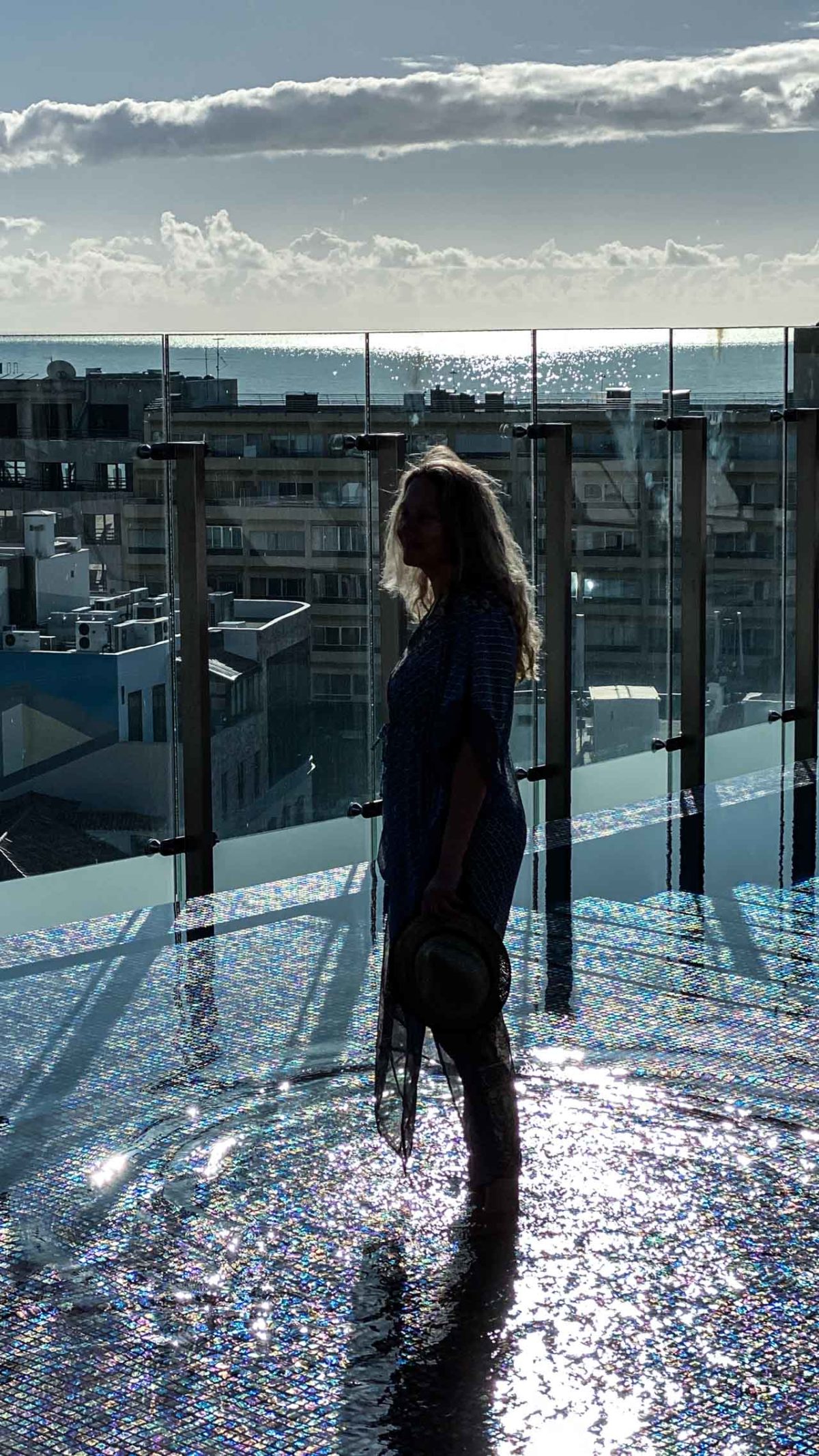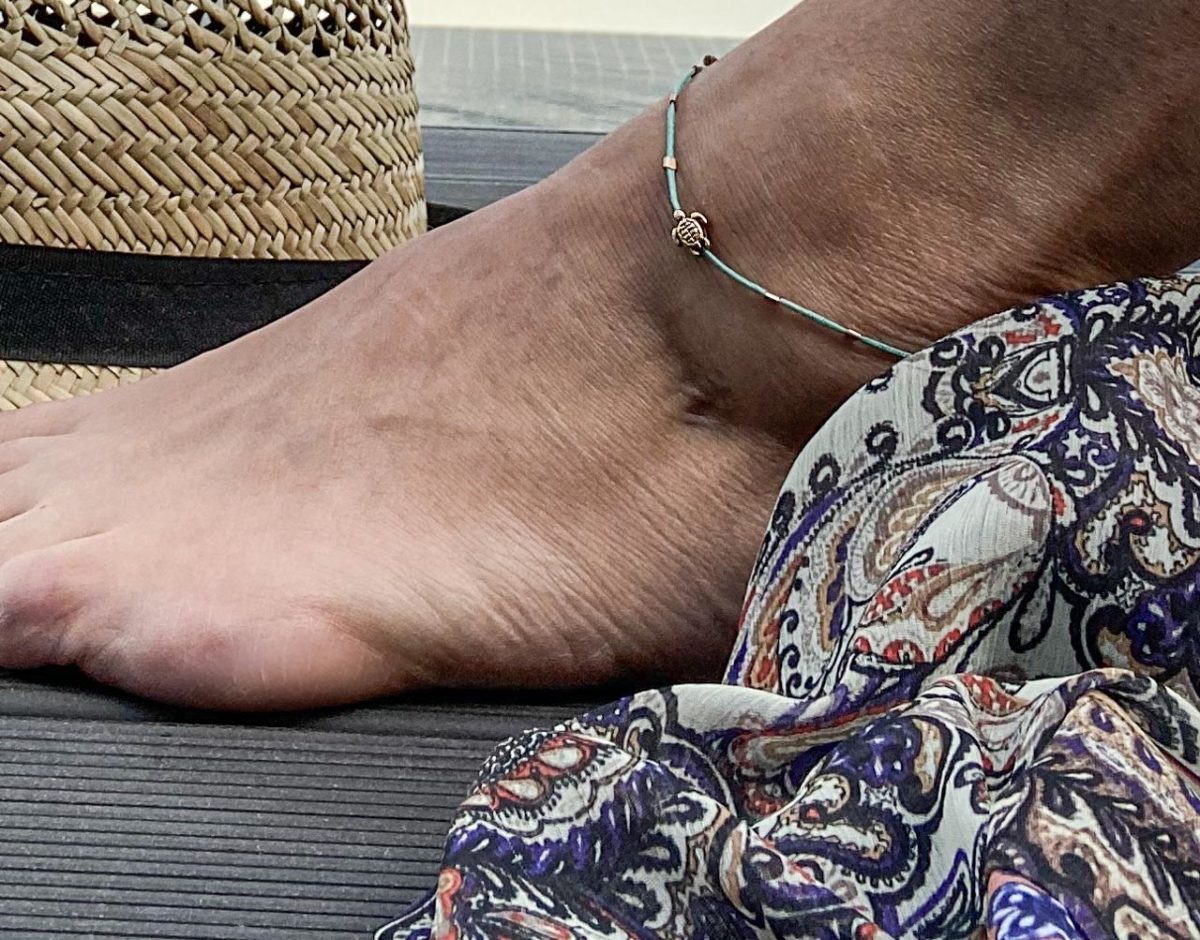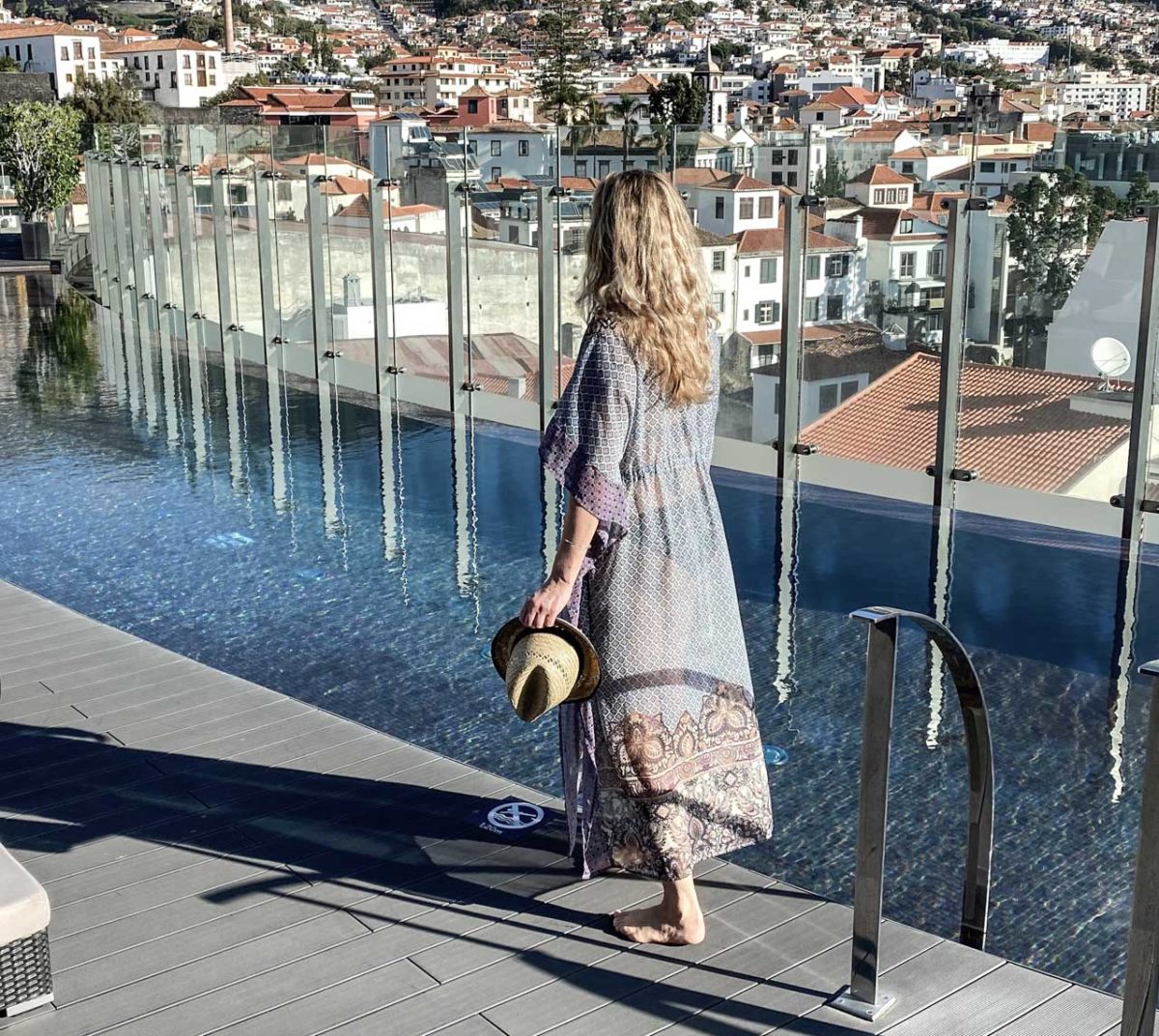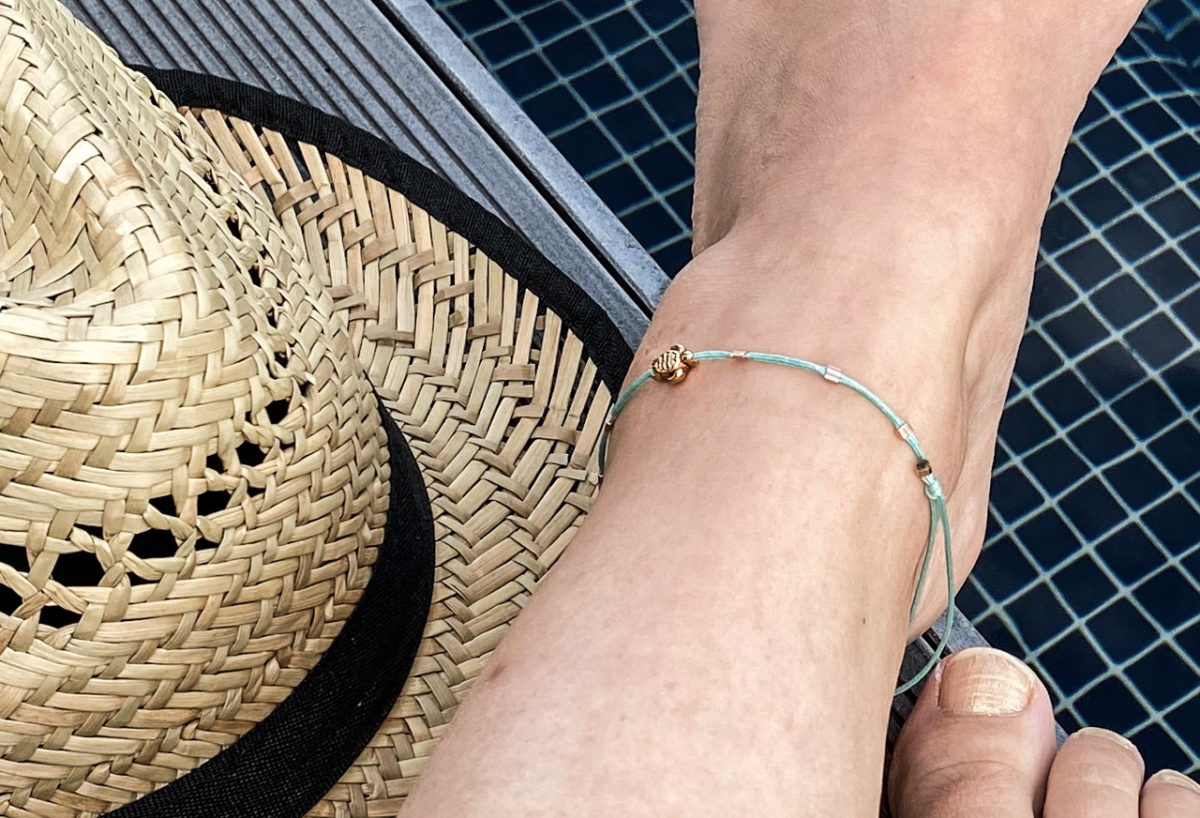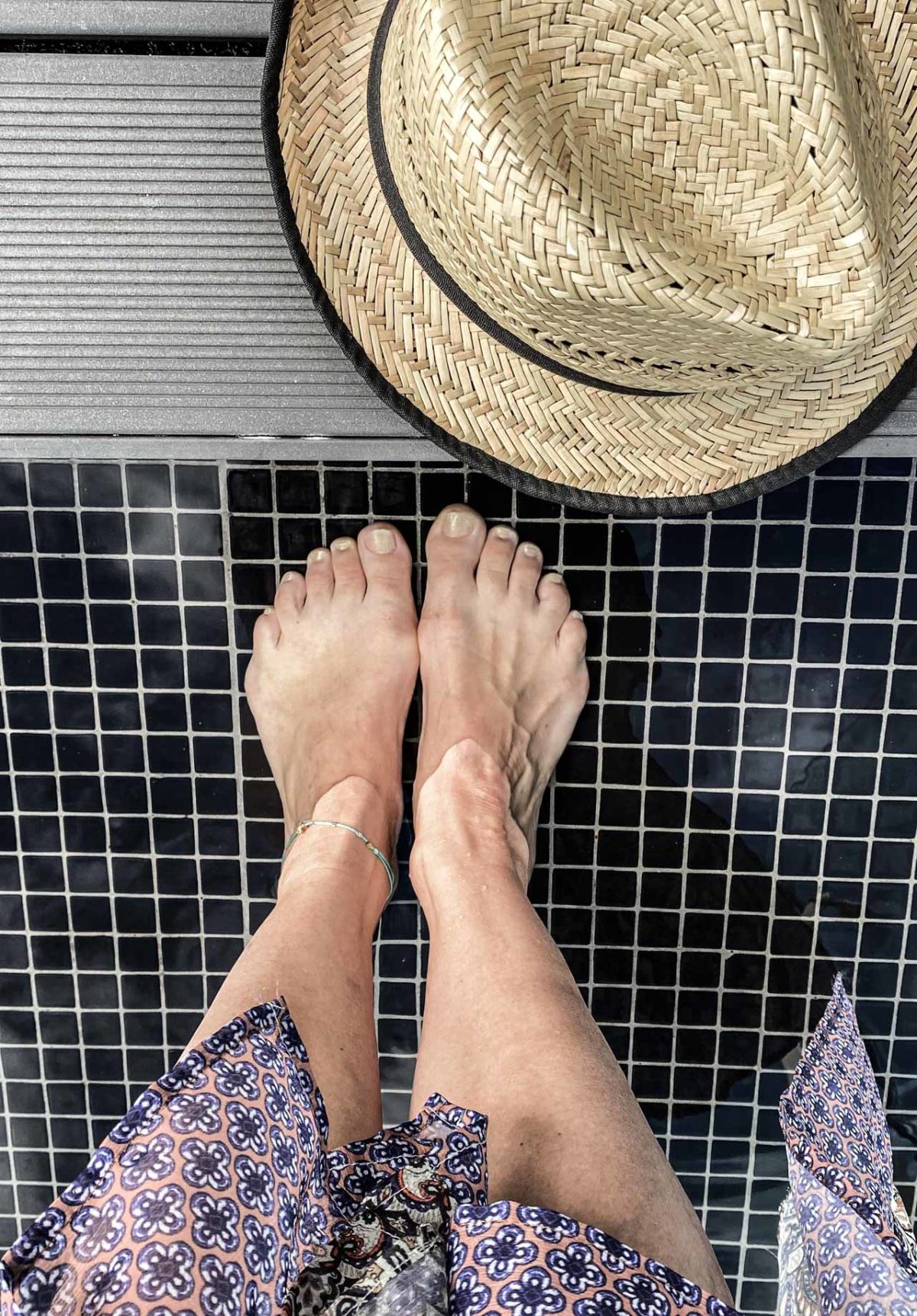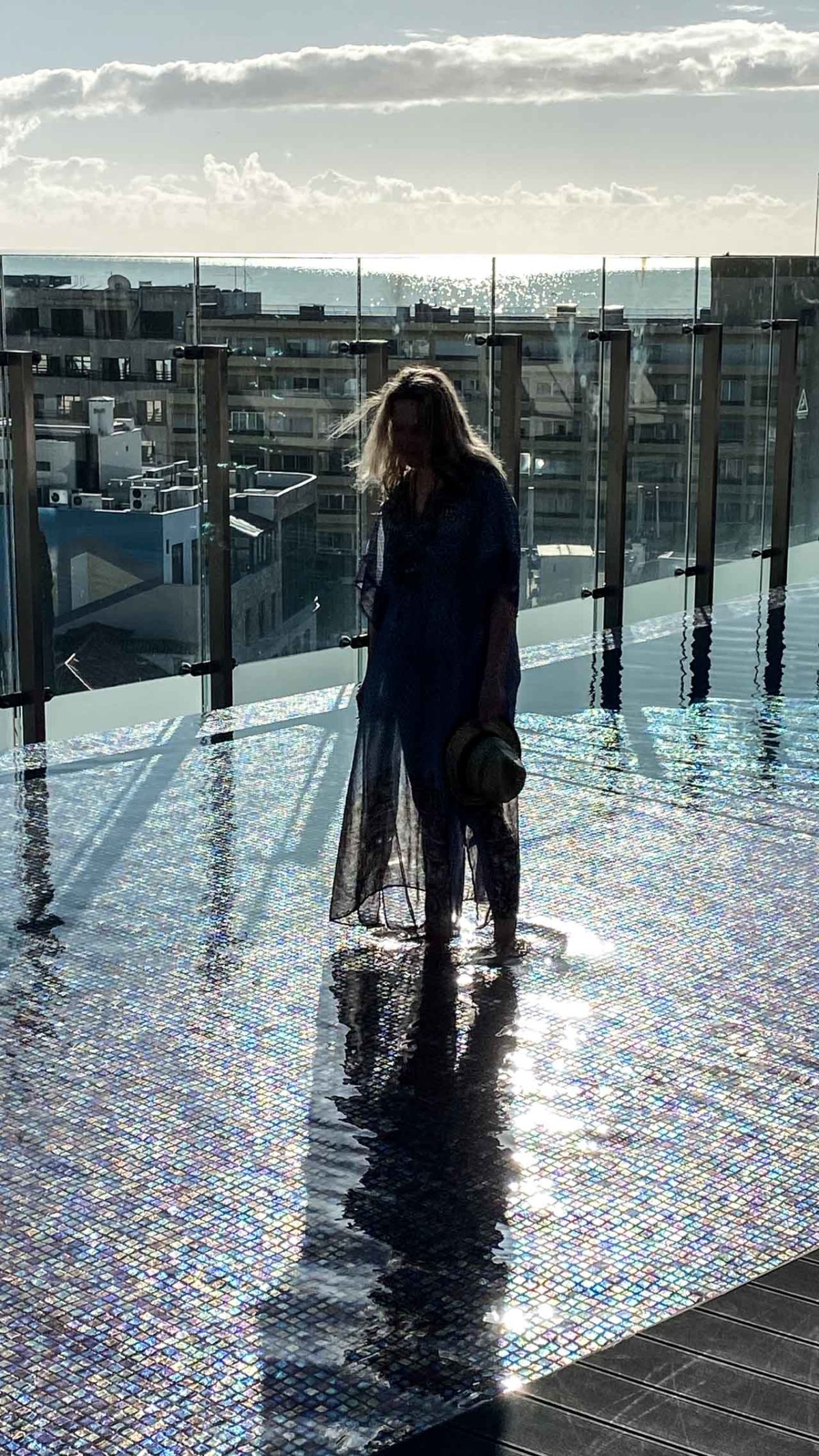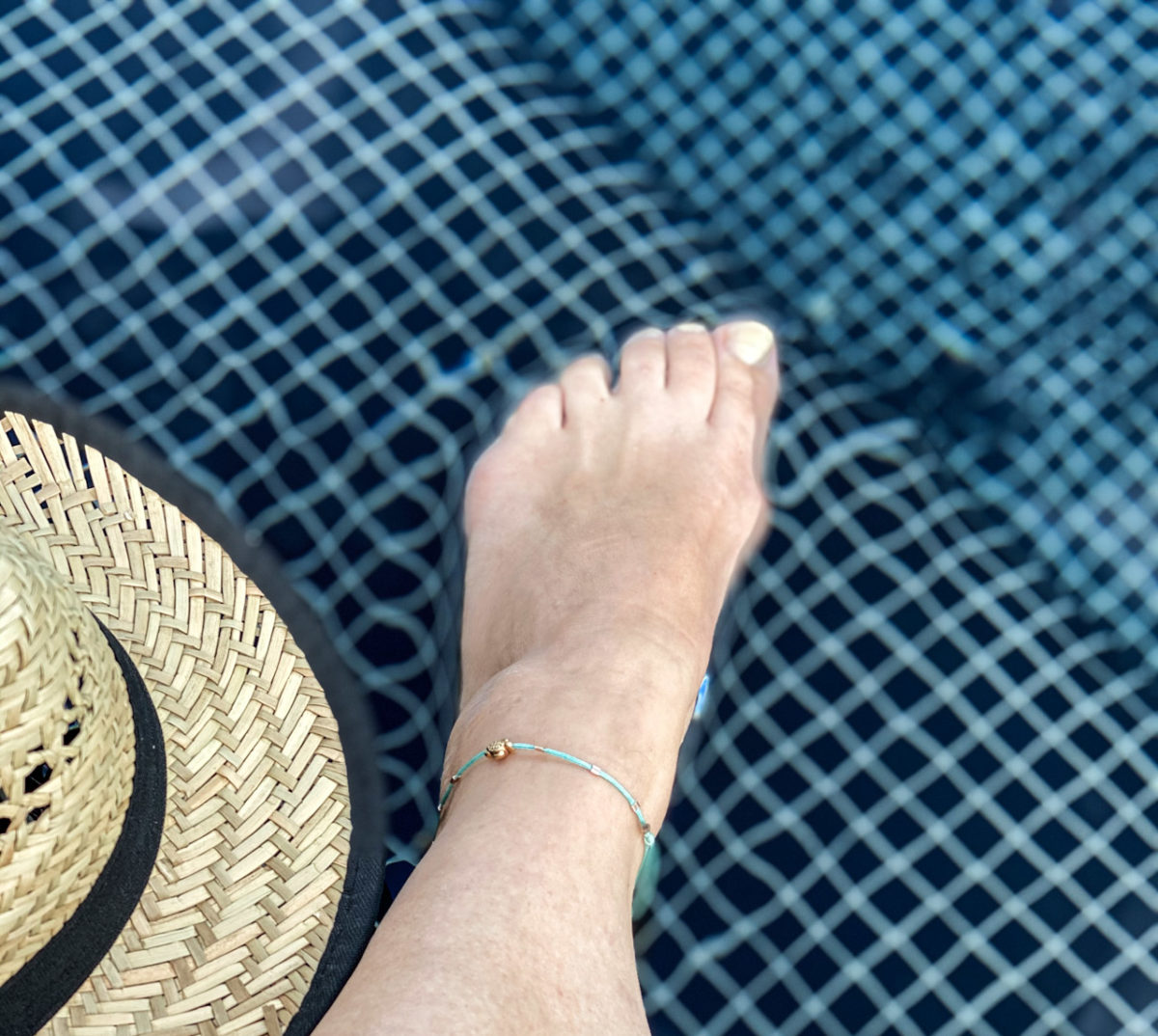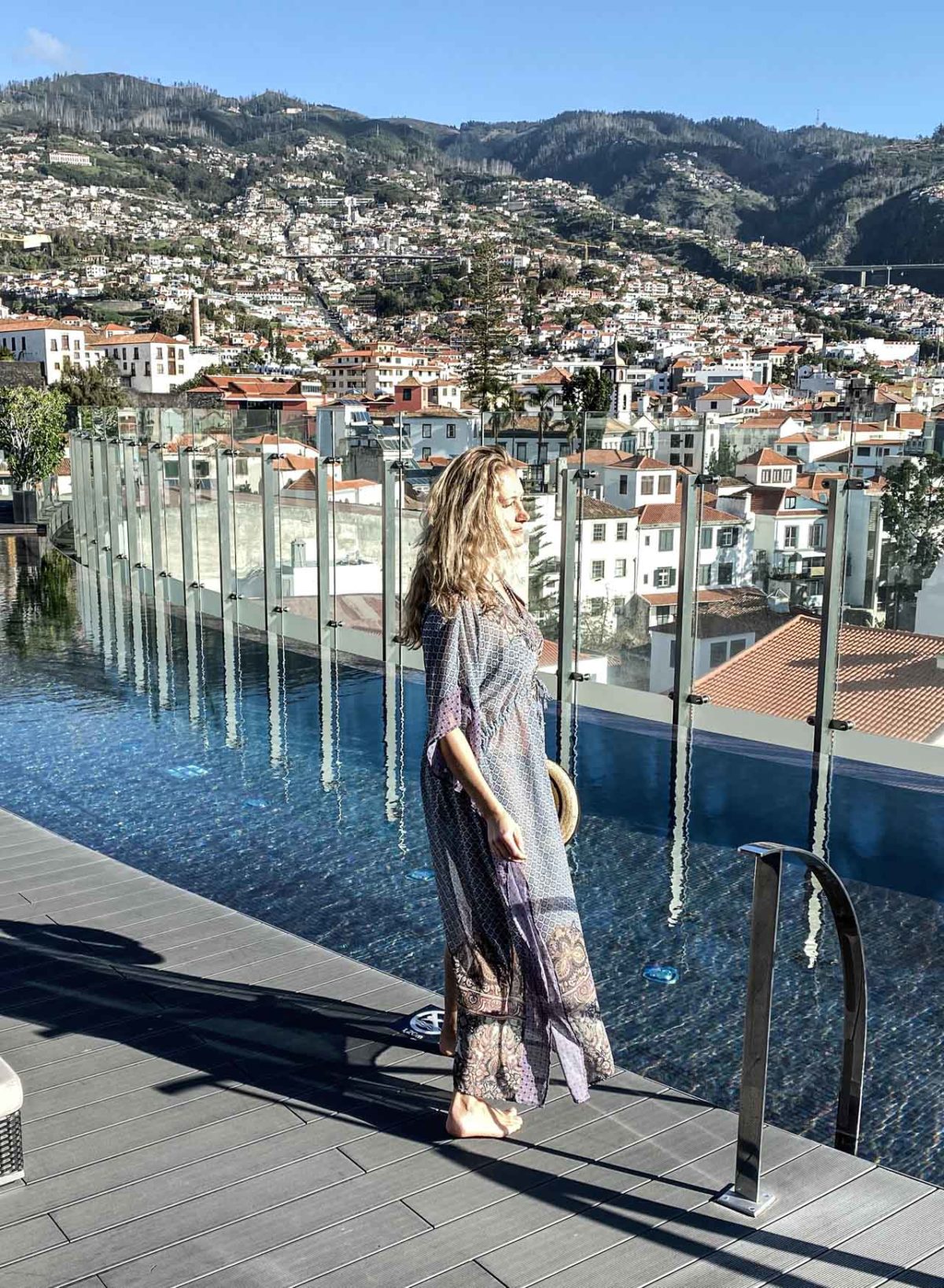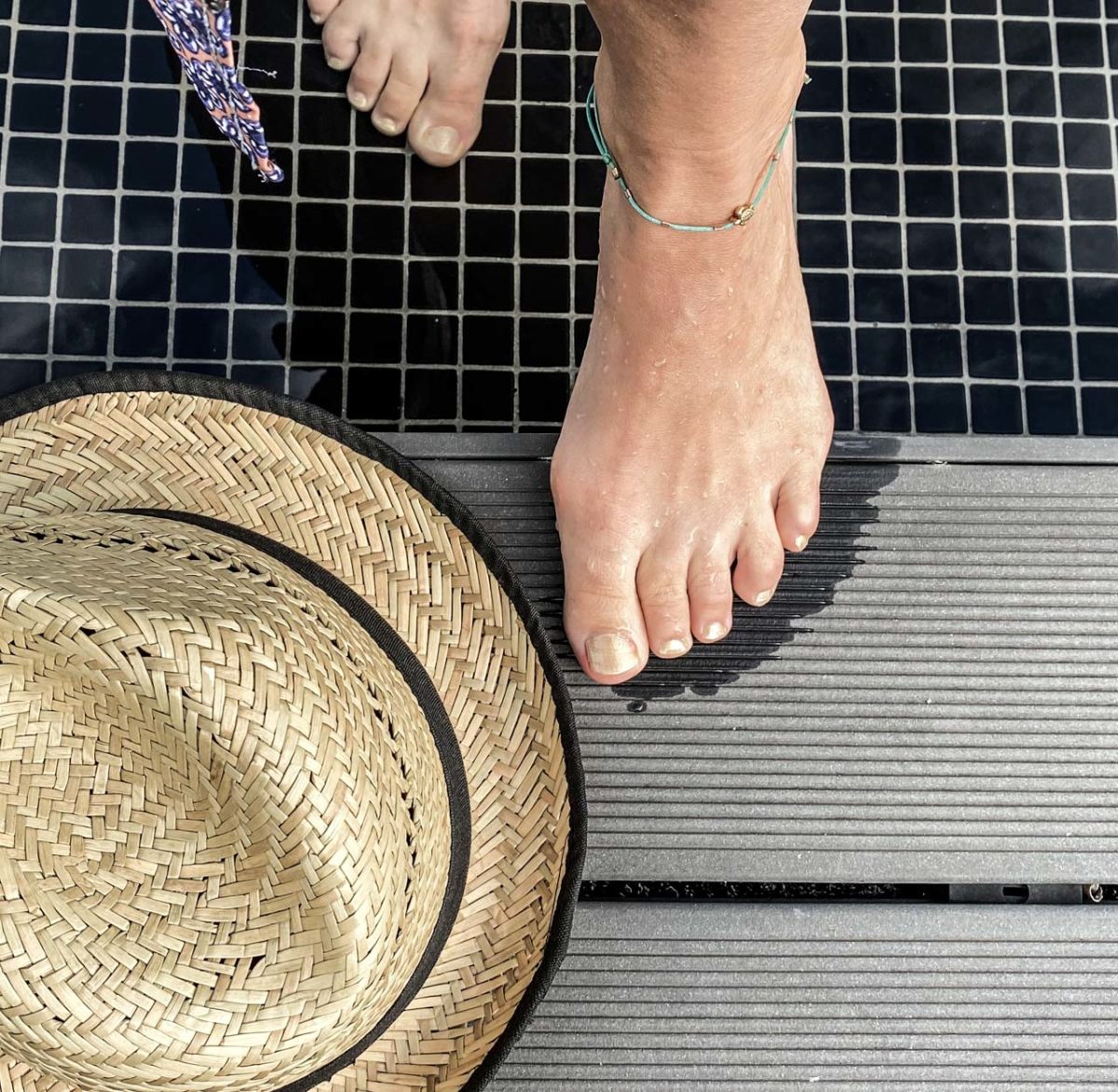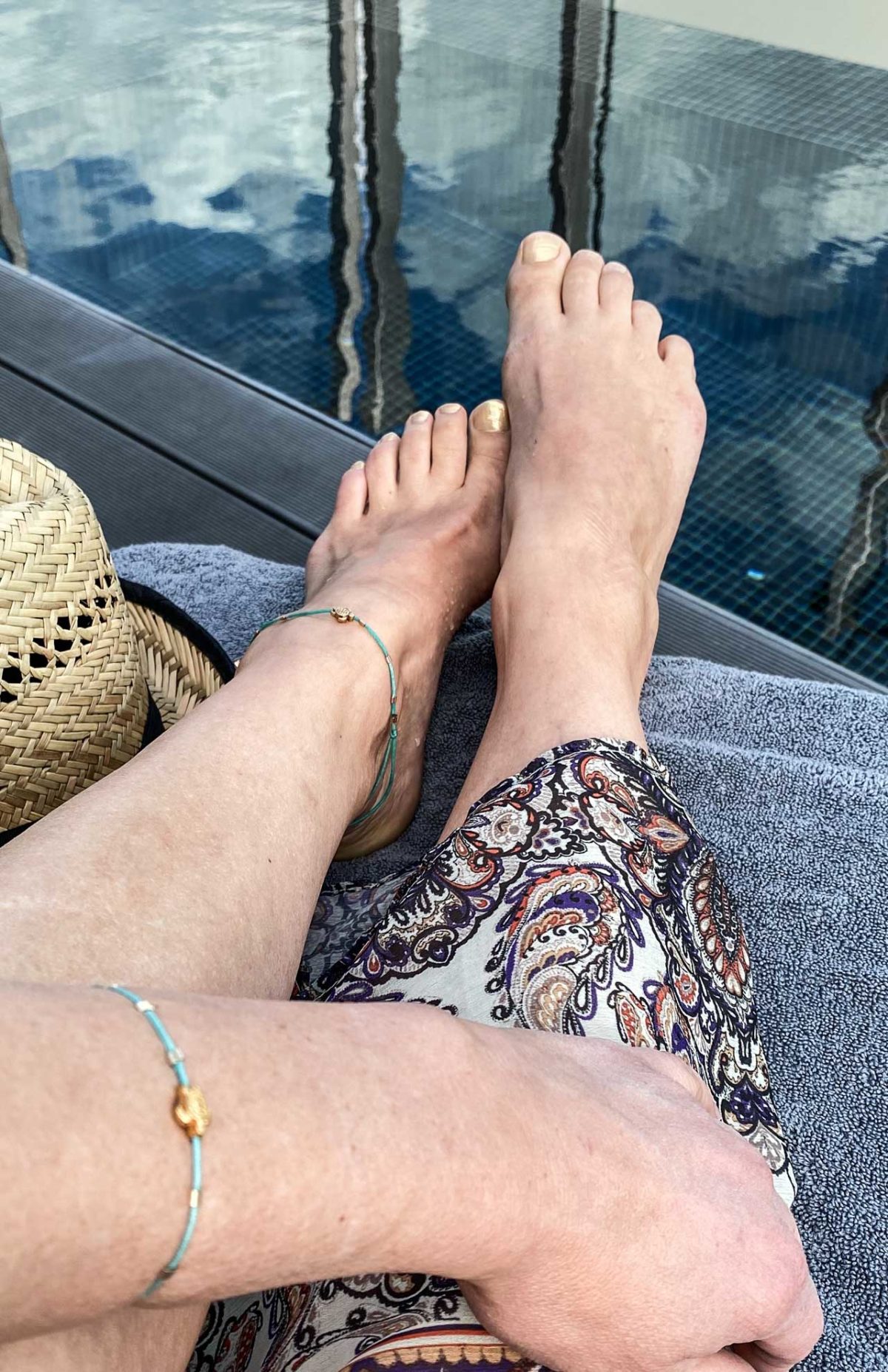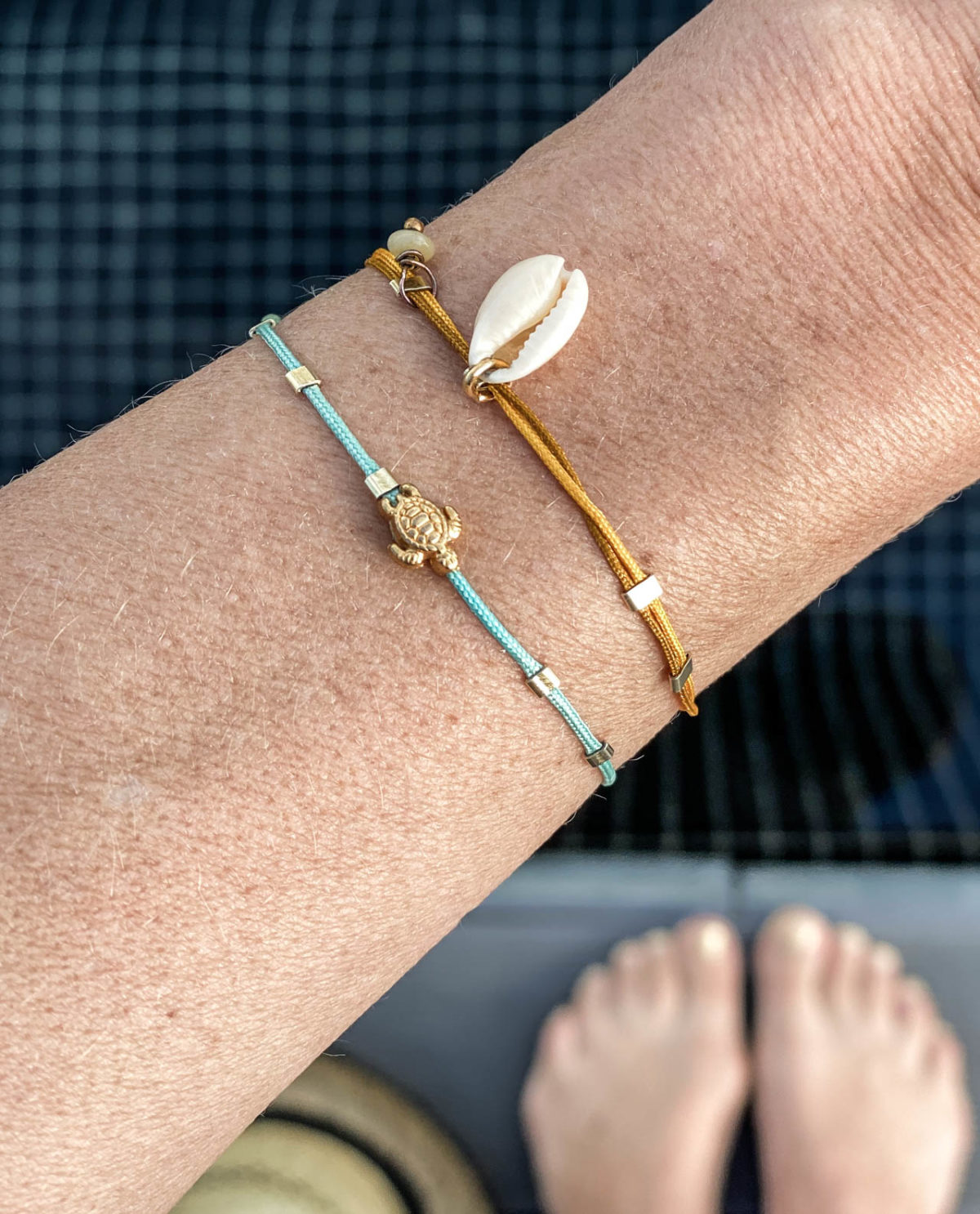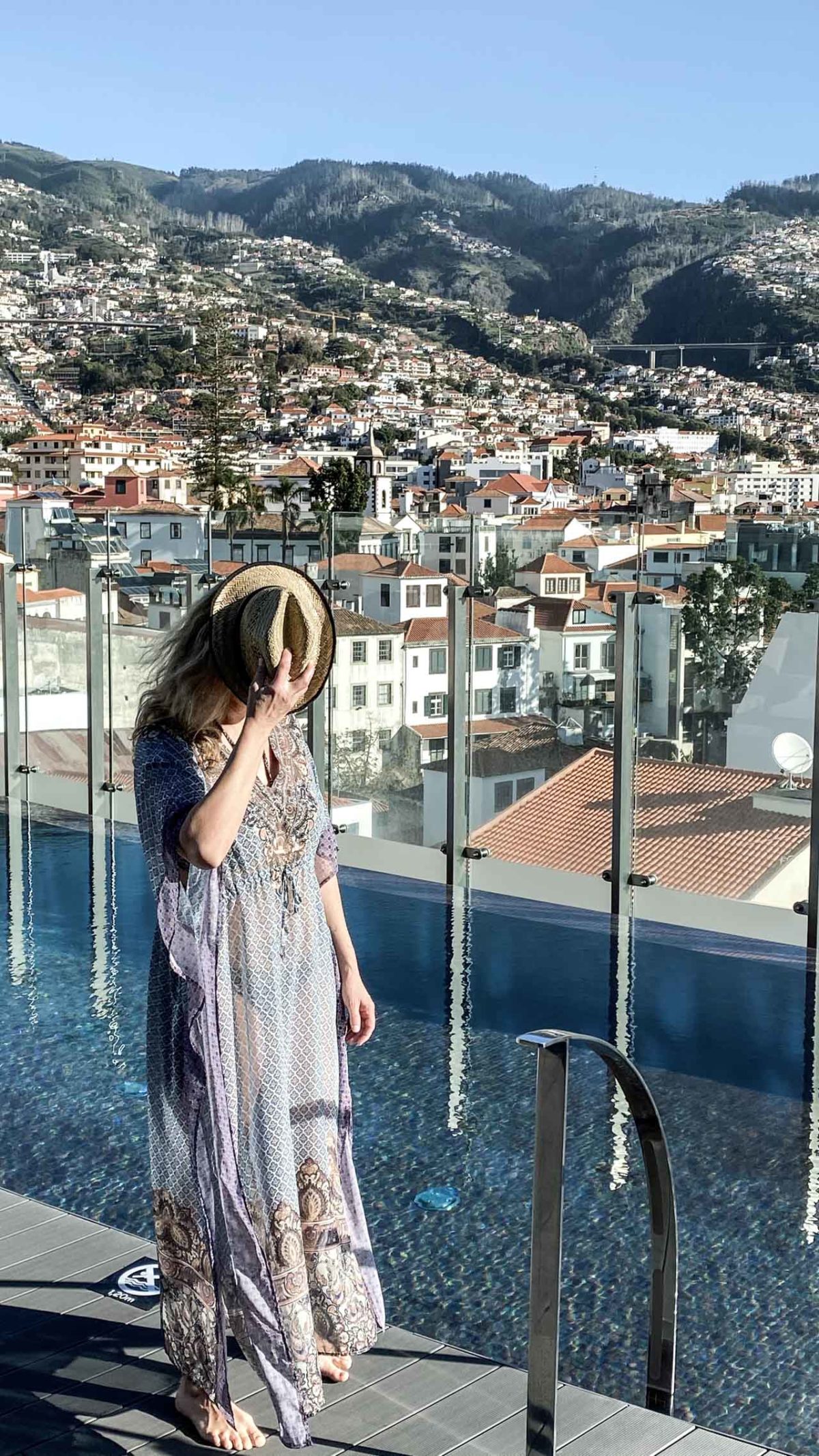 Bisous Tonja
Werbung
Meine Turtles findet ihr bei "Alex Feinwerk" unter Tortuga und unserer Hotel in Funchal heißt "The Vine"