(Werbung)
Das zweite Teil meines Hippie Moon Pakets ist ein Rock. Ein wunderschöner Seidenrock, um es genau zu sagen. Das Material ist wie auch schon bei dem Kimono (ich berichtete hier) einfach wunderbar. Eine hochwertige, feste, fließende Seide.
Hier in Frankreich gibt es auf den Märkten auch sehr häufig Röcke und Kleider aus Seide, die in Sachen Qualität aber nicht an meine Hippie Moon Errungenschaften heranreichen. Und glaubt ja nicht, dass die Sachen auf dem Markt ein Schnapper sind.
Wusstet ihr, dass Seide nicht knittert, was für einen Rock so viel bedeutet wie: Wenn man aufsteht, hat man keinen zerknitterten Rock und ein perfektes Teil für die Reise ist so ein Rock obendrein. Ein weiterer Vorteil von Seide ist die Temperatur-regulierende Eigenschaft, weshalb man in Seidenkleidung auch nicht so schwitzt.
Na, da kann der nächste Sommer ja kommen. Derzeit empfehle ich den Rock allerdings mit Pullover, denn bis zum nächsten Urlaub wirds wohl noch dauern.
PS: Den Seidenrock Paisley gibt es bei Hippie Moon übrigens in verschieden Farben.
---
(advertising)
The second part of my Hippie Moon package is a skirt. A beautiful silk skirt, to be precise. The material is like the kimono (I reported here) just wonderful. A high-quality, firm, flowing silk.
Here in France, there are also very often skirts and dresses made of silk on the markets, but in terms of quality they don't come close to my Hippie Moon booty. And don't think that the things on the market are a bargain.
Did you know that silk does not crease, which means for a skirt: When you stand up, you don't have a crumpled skirt and a perfect piece for travel is such a skirt too. Another advantage of silk is its temperature-regulating property, which is why you don't sweat as much in silk clothing.
Well, next summer can come. At the moment I recommend the skirt with a pullover, because it will probably take until the next holiday.
PS: The silk skirt Paisley is available at Hippie Moon in different colours.
Translated with www.DeepL.com/Translator (free version)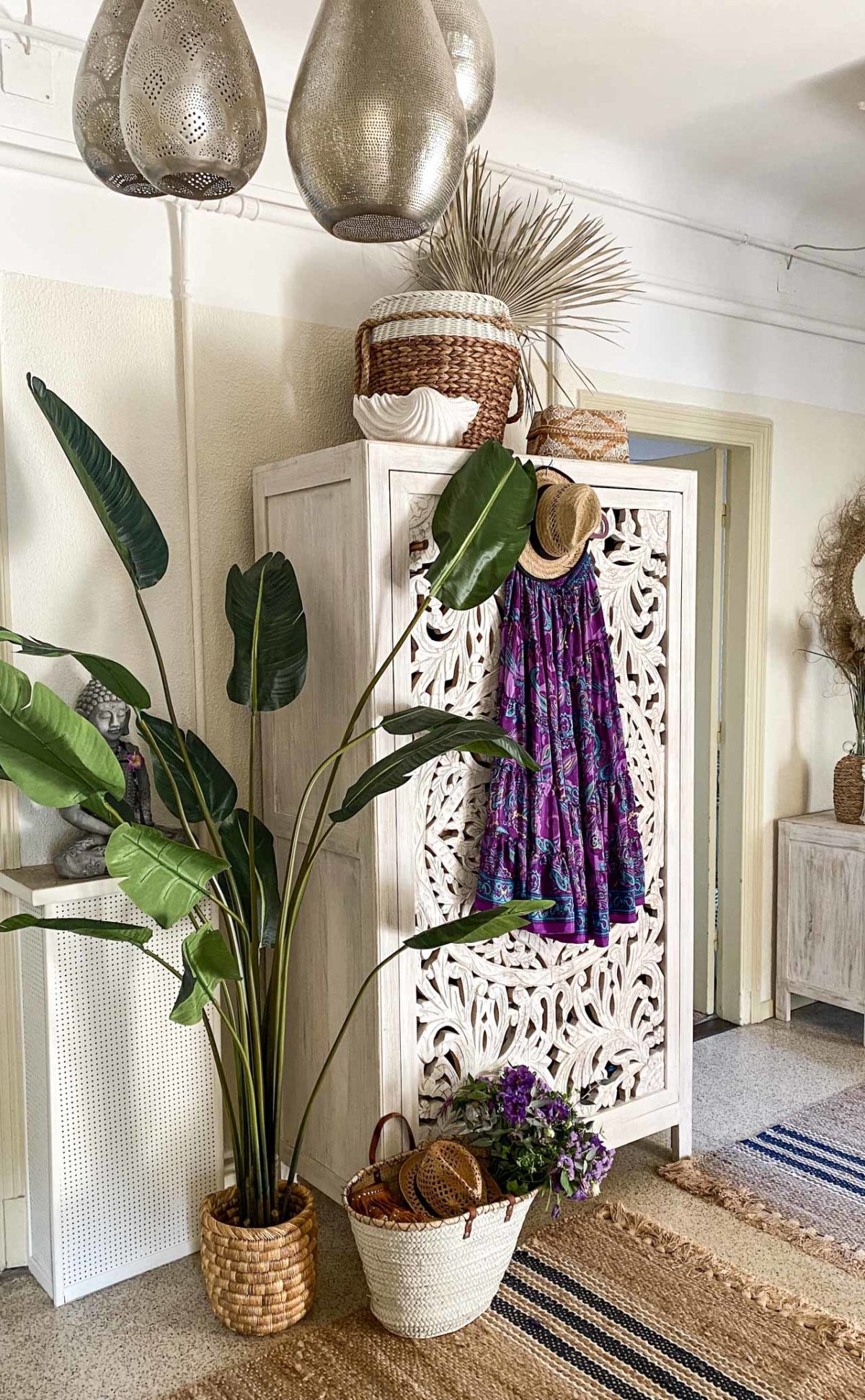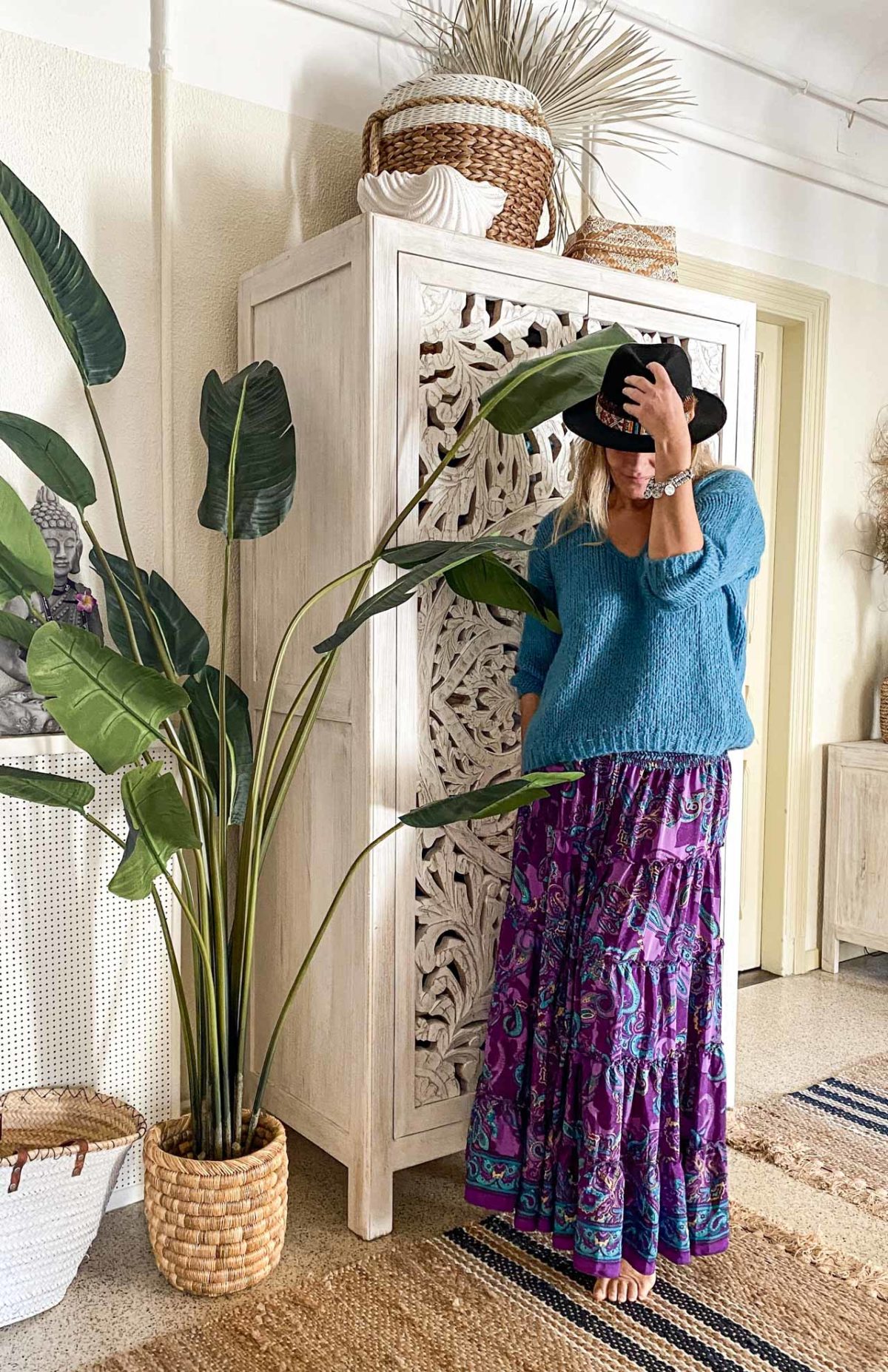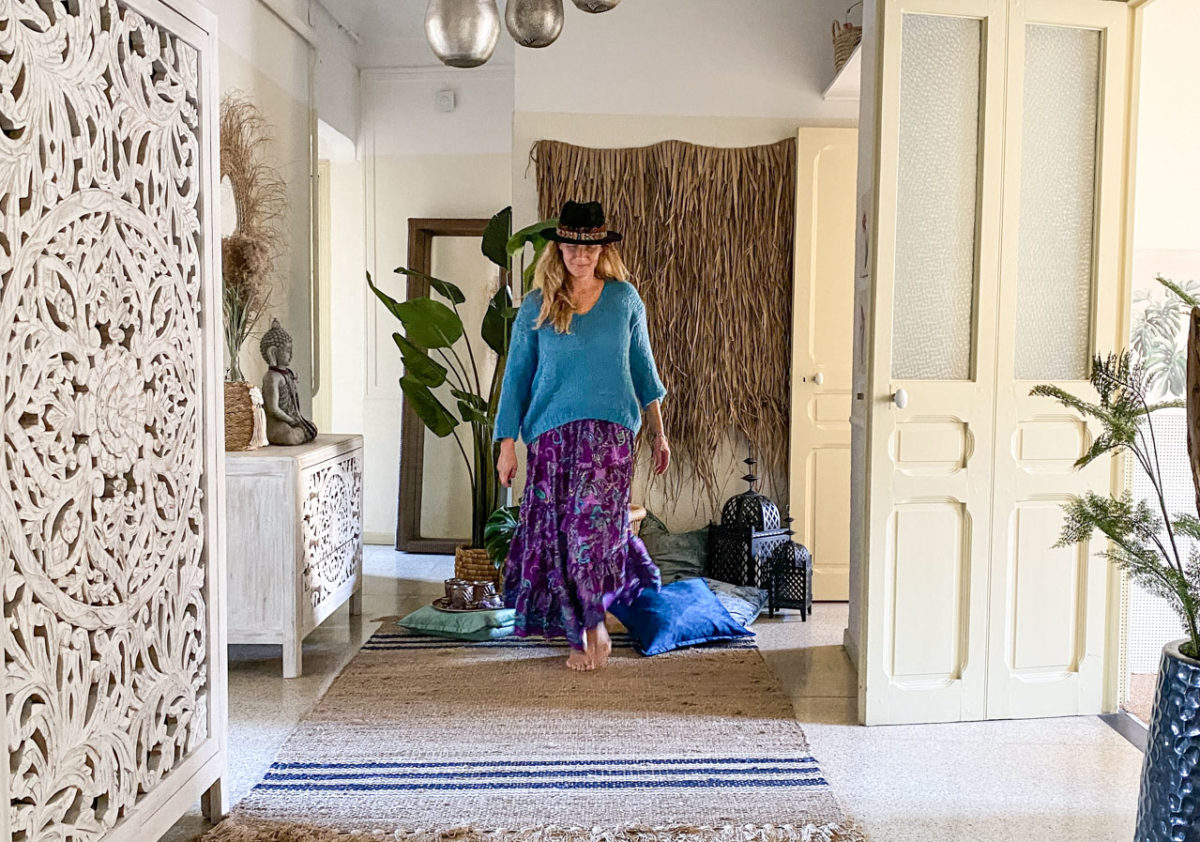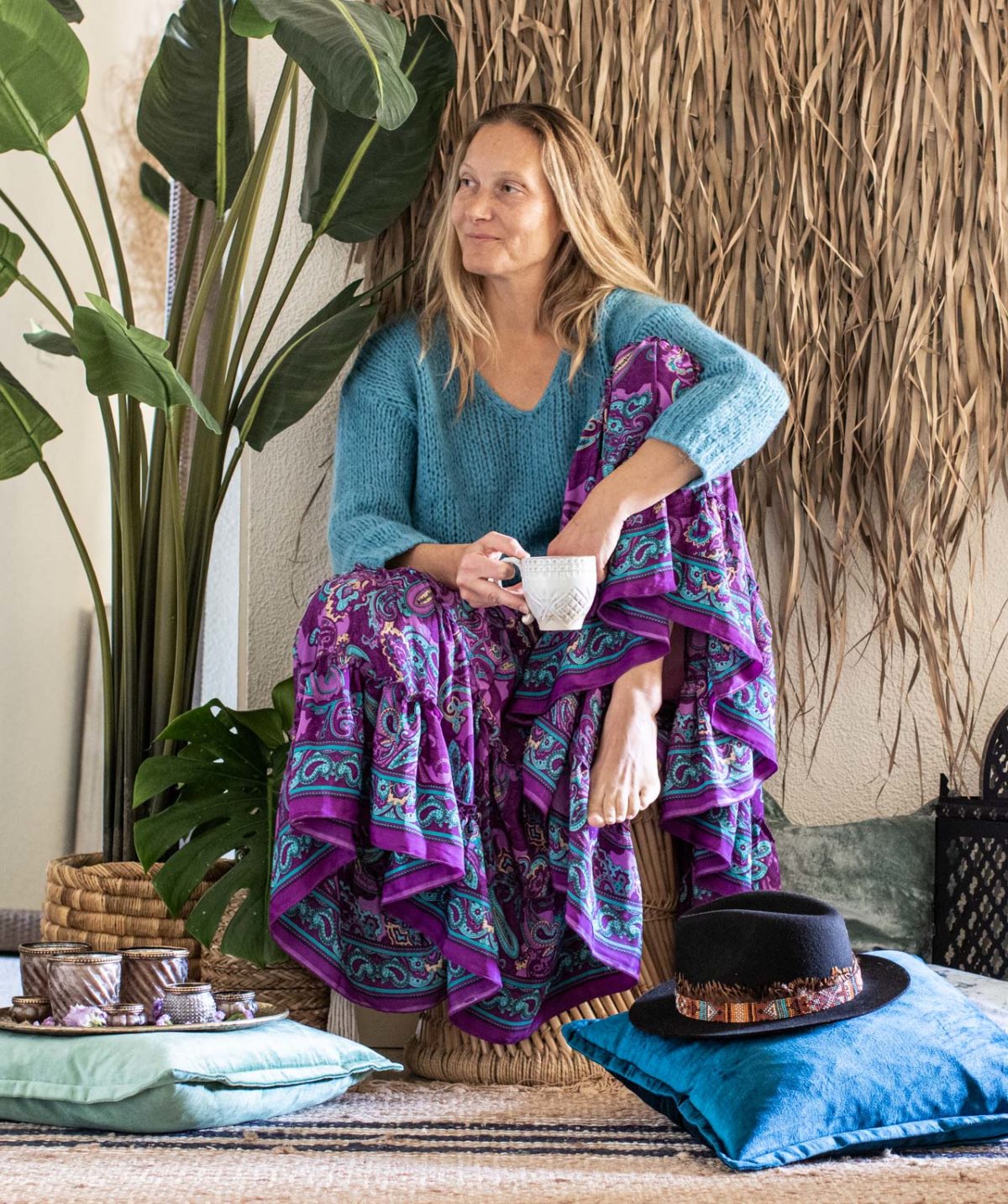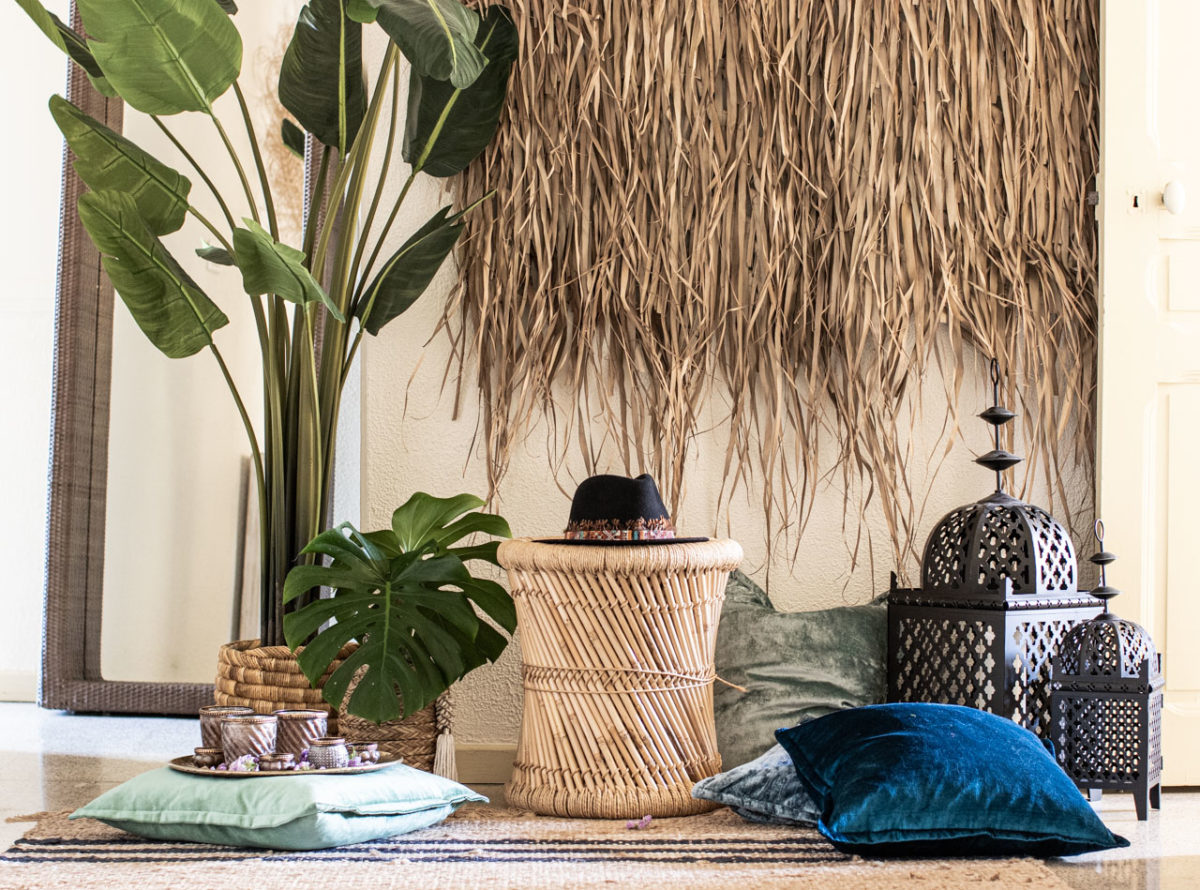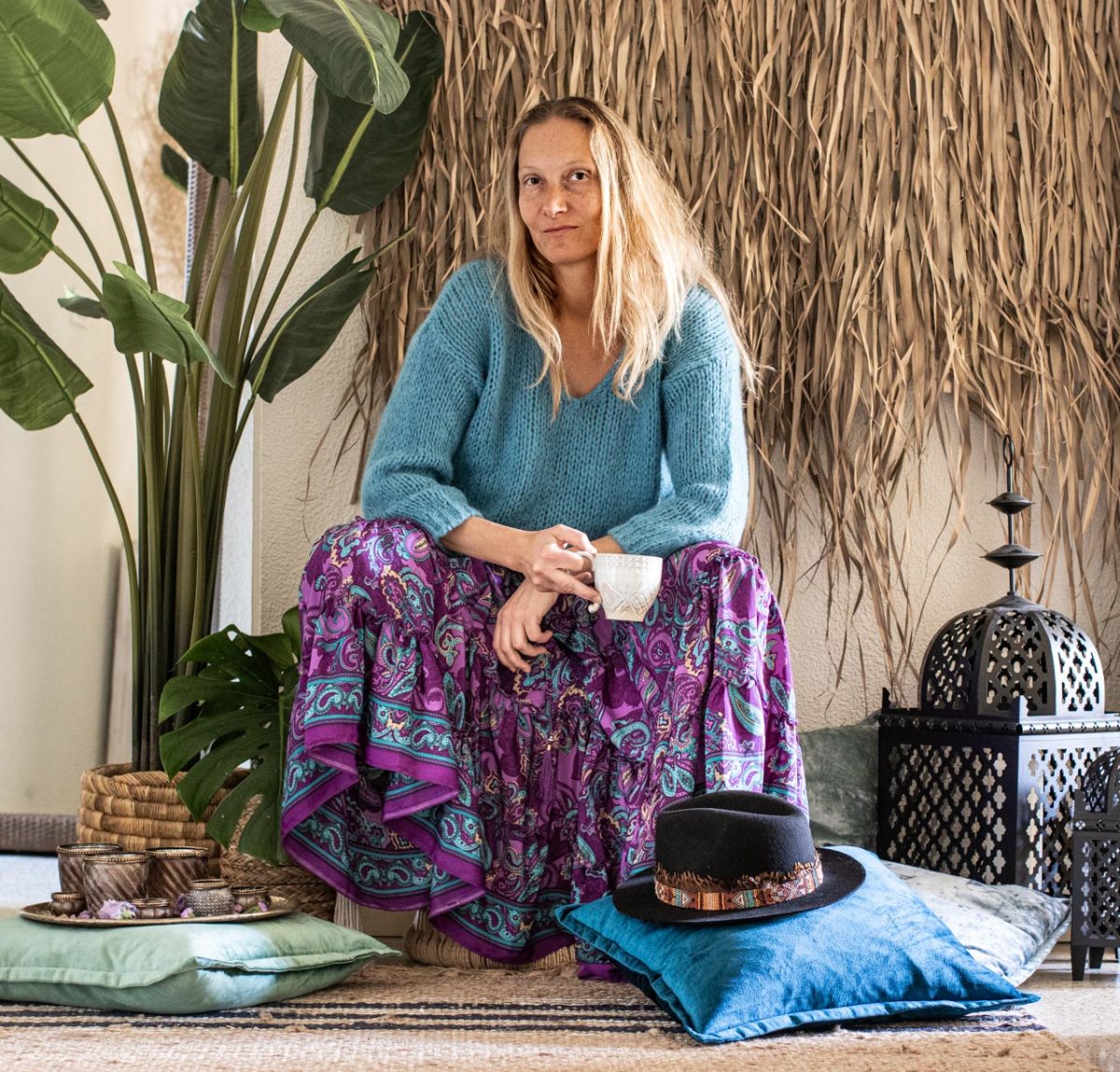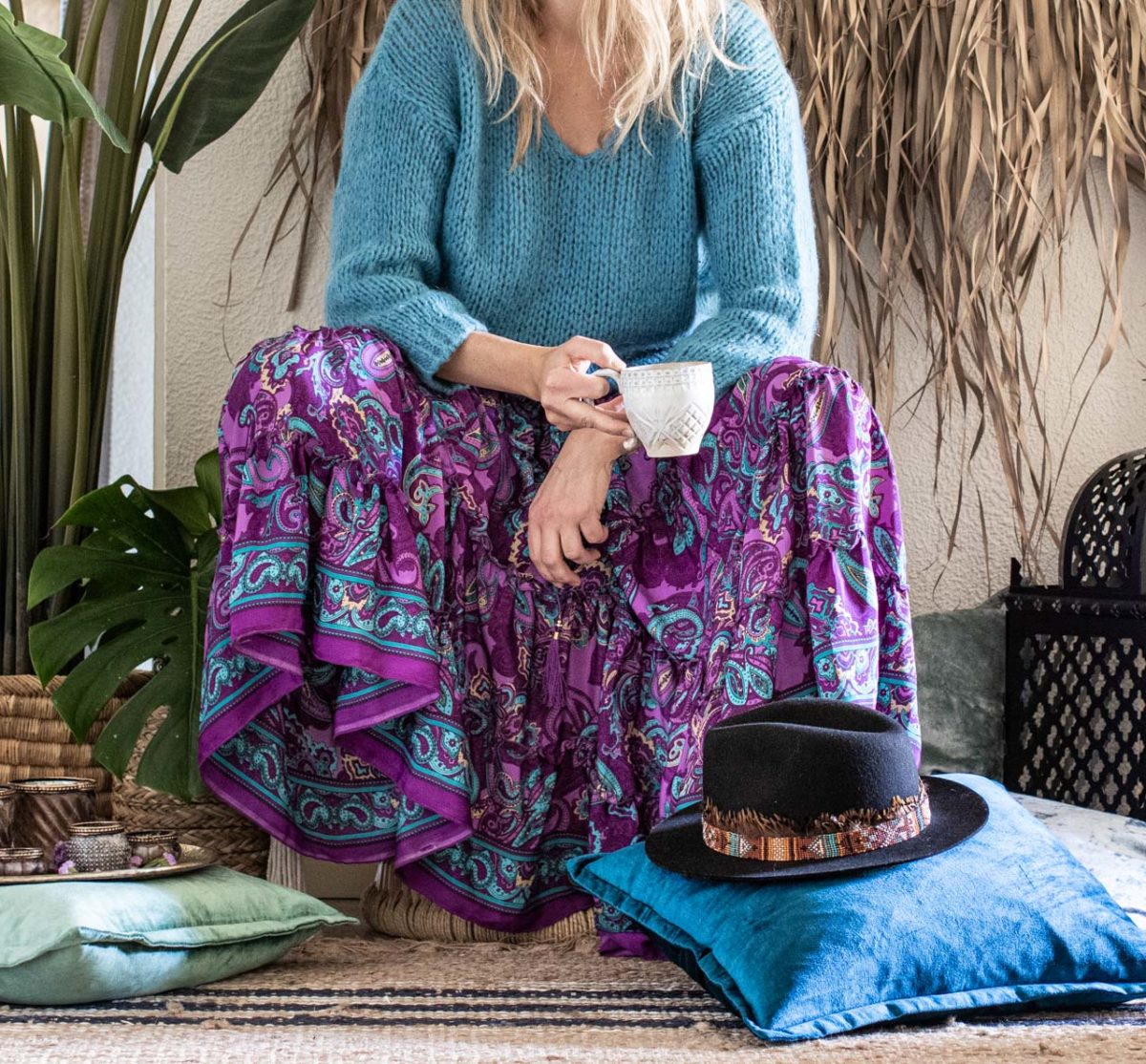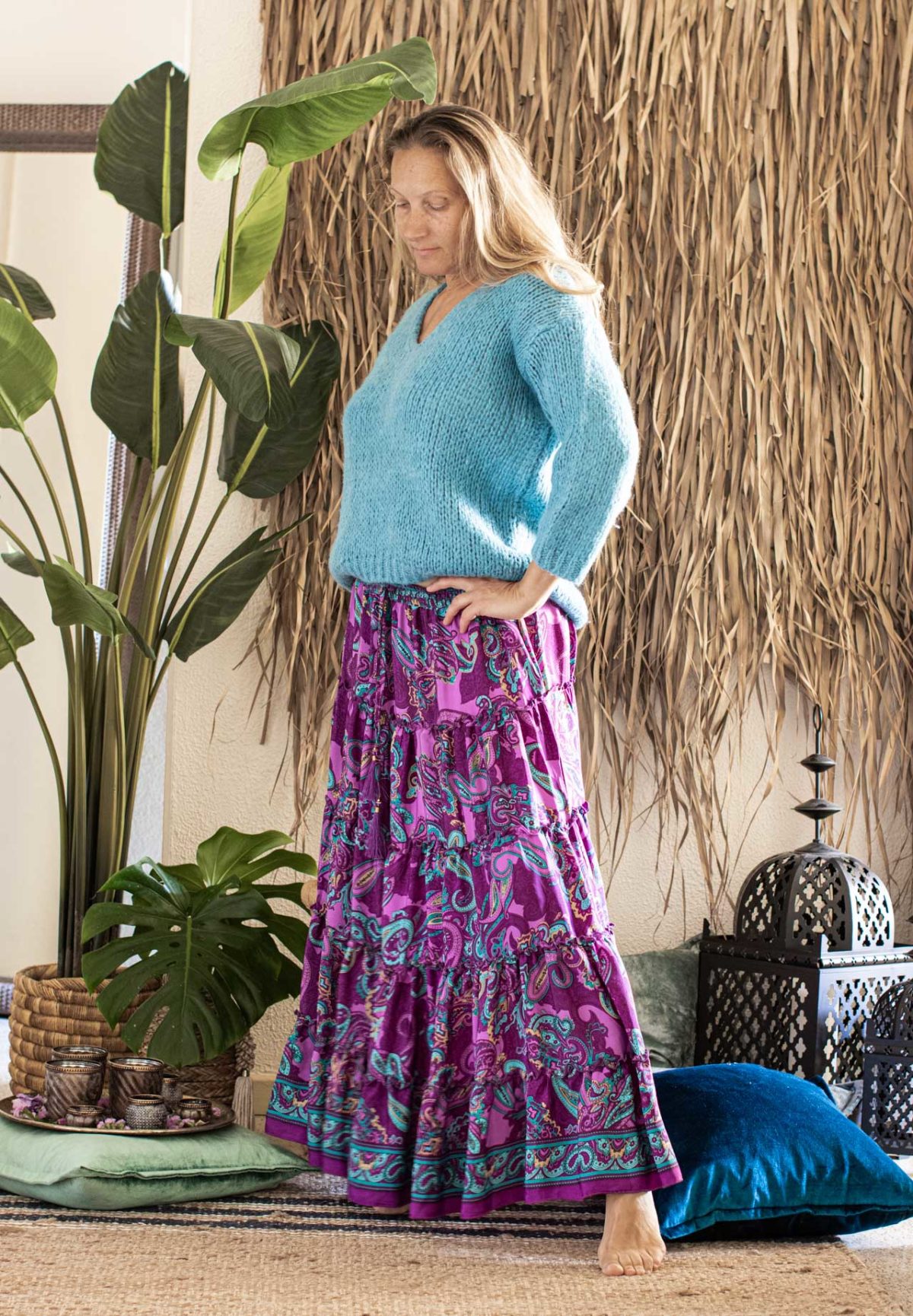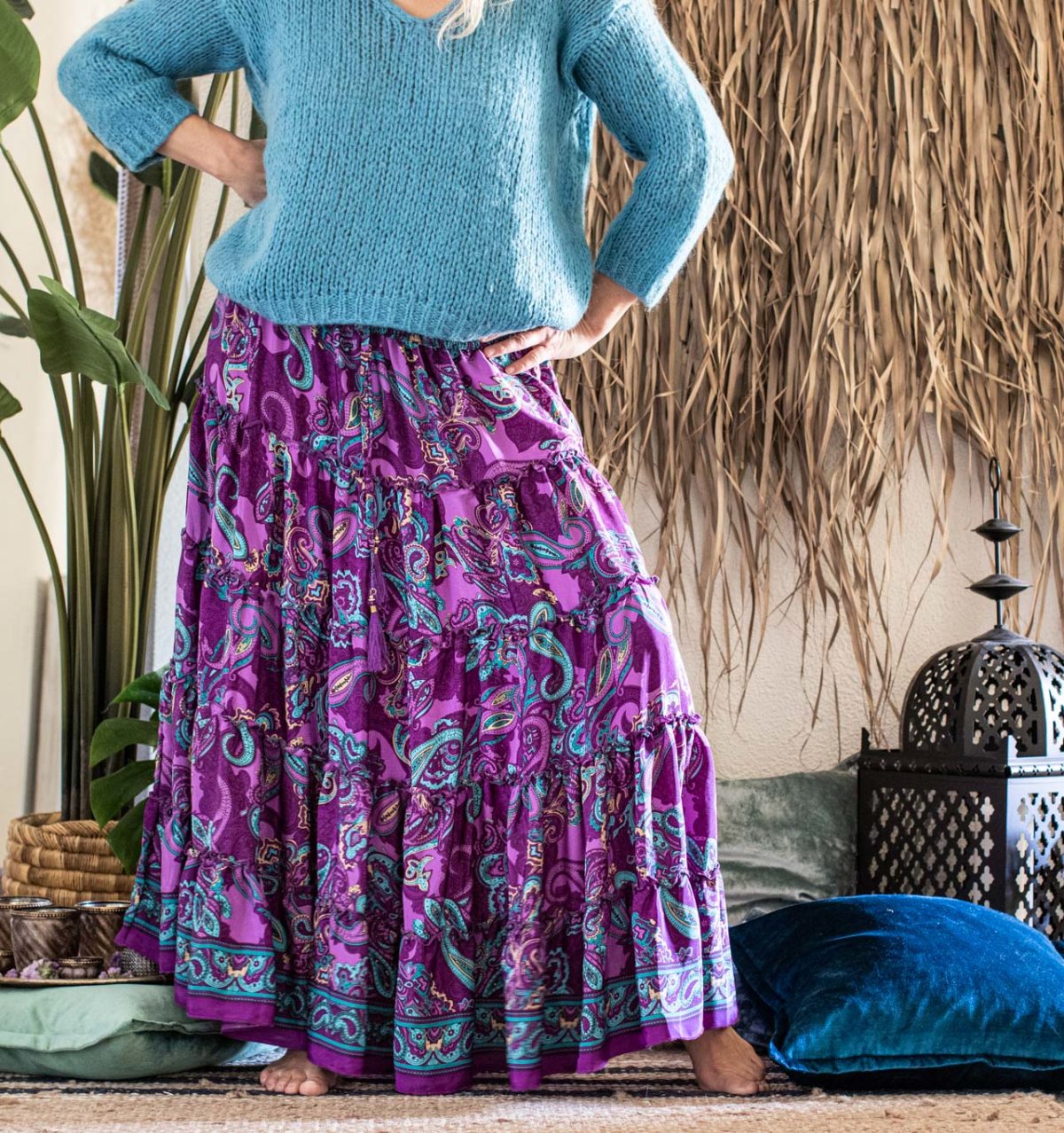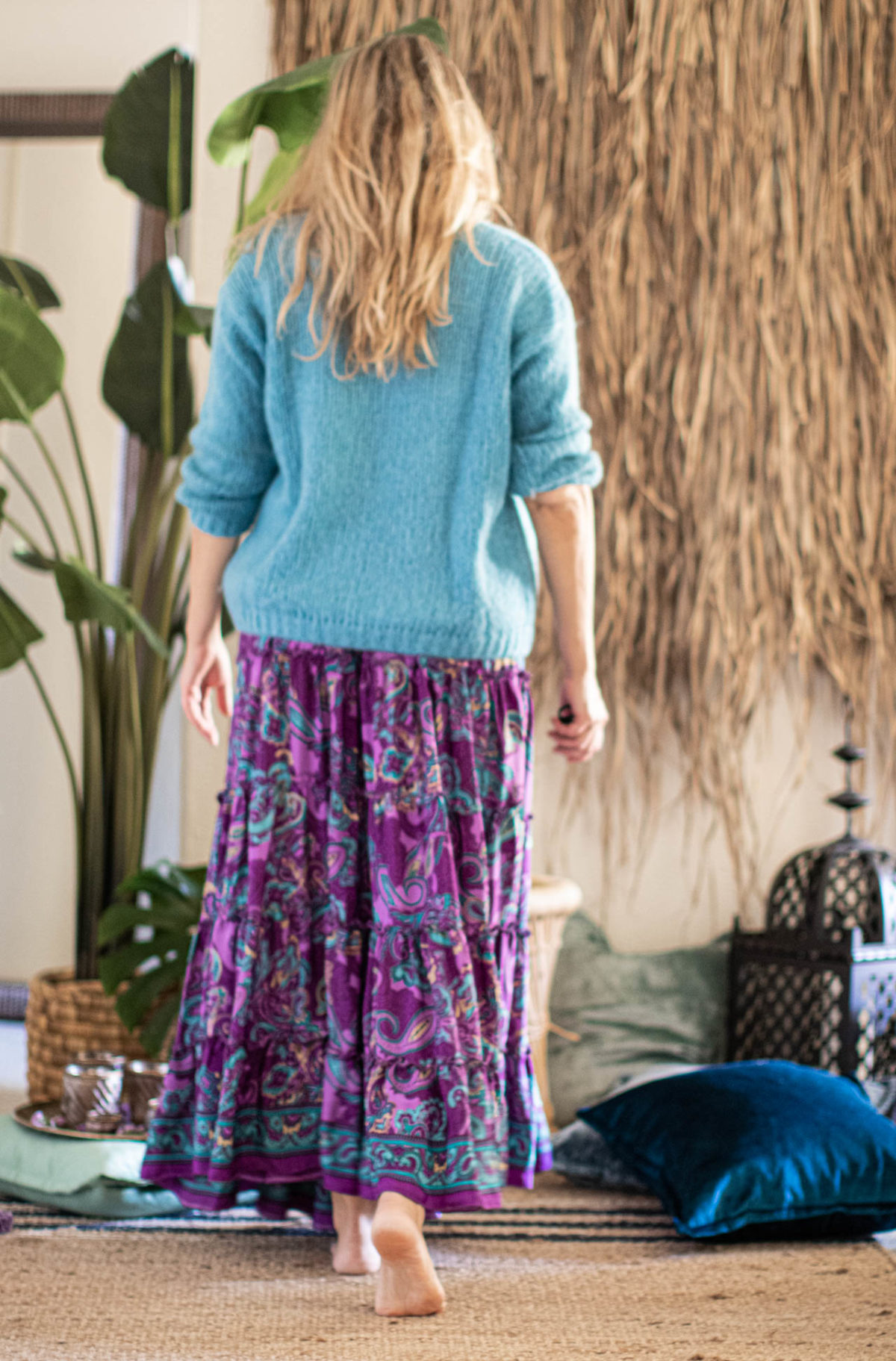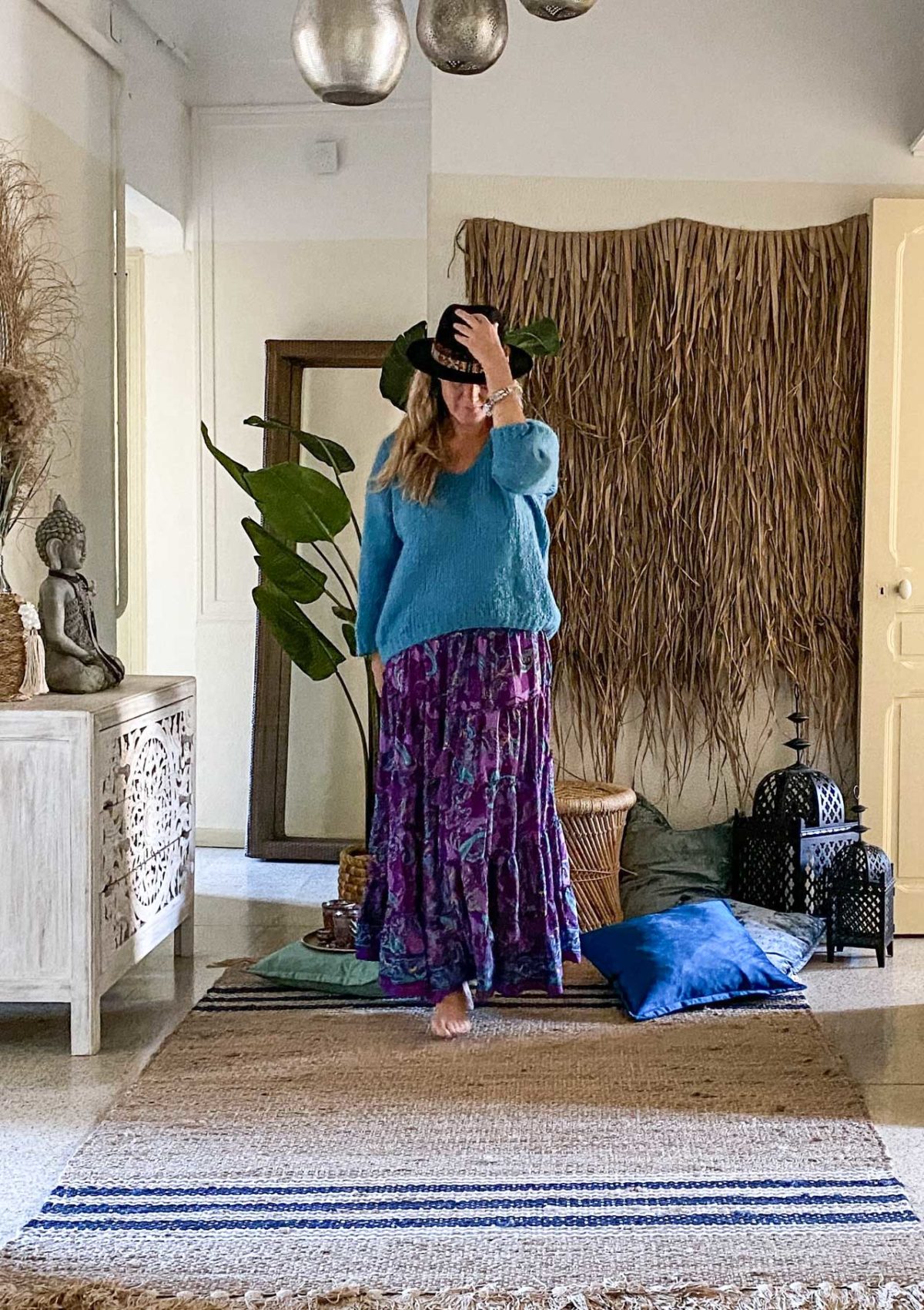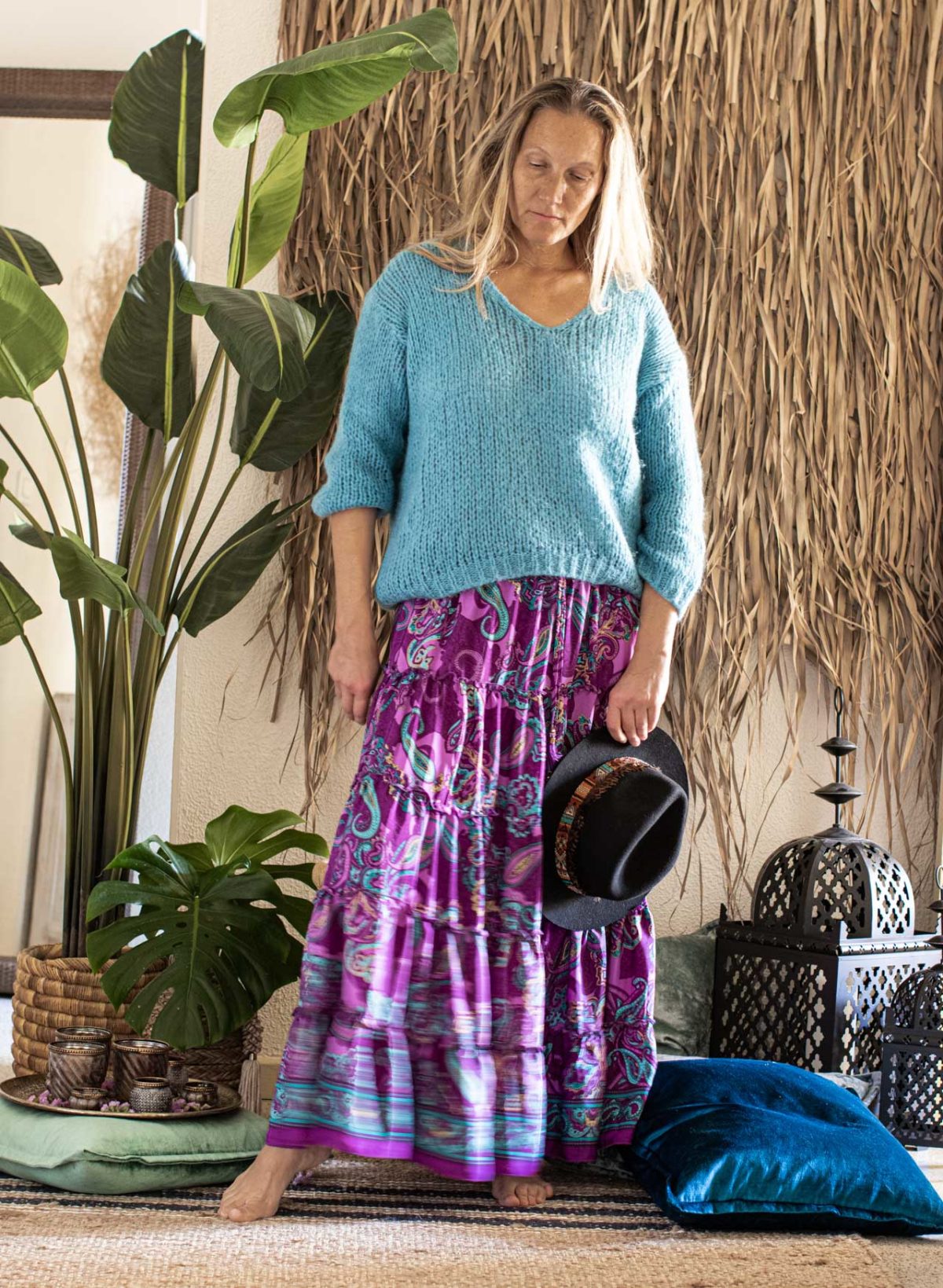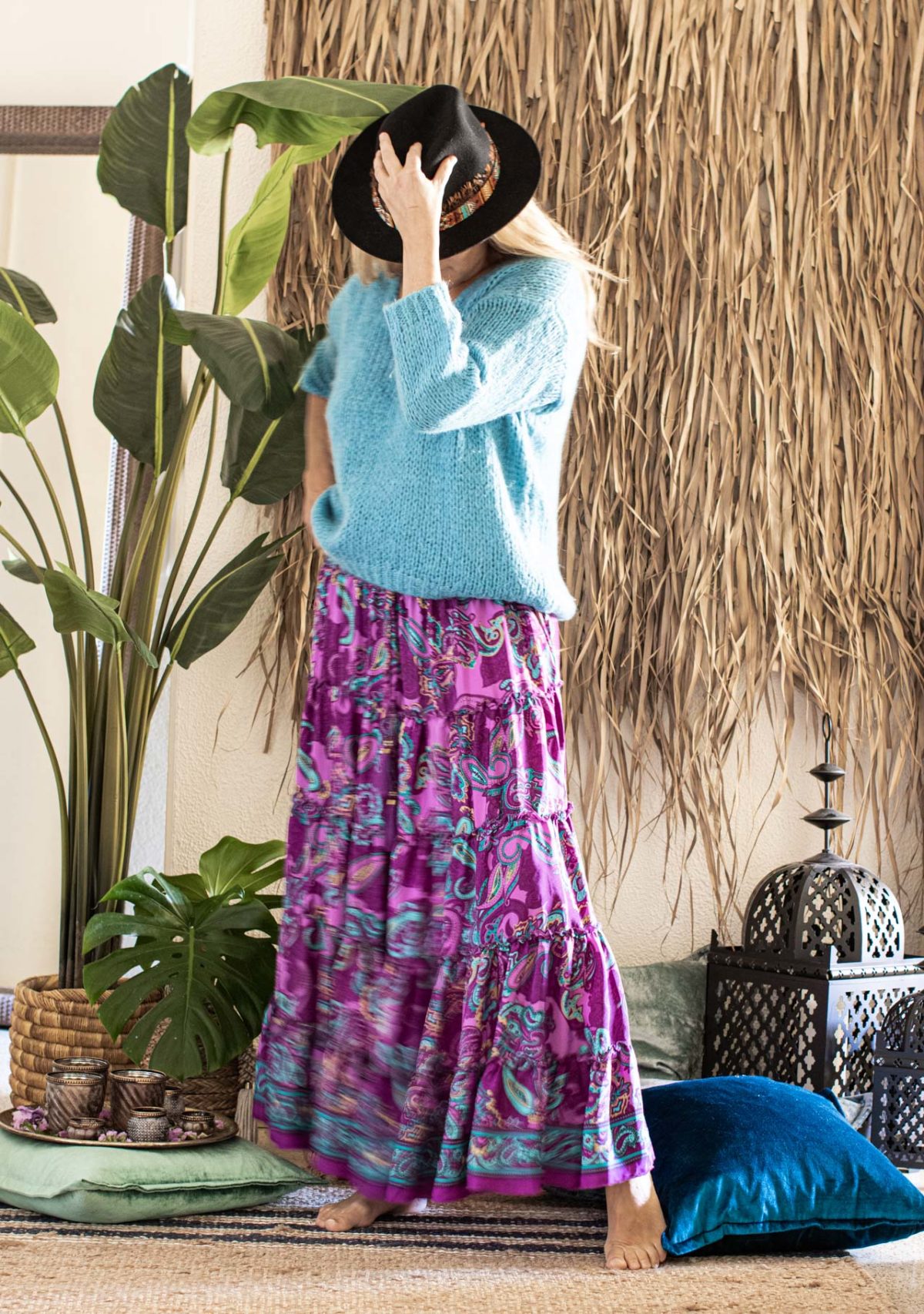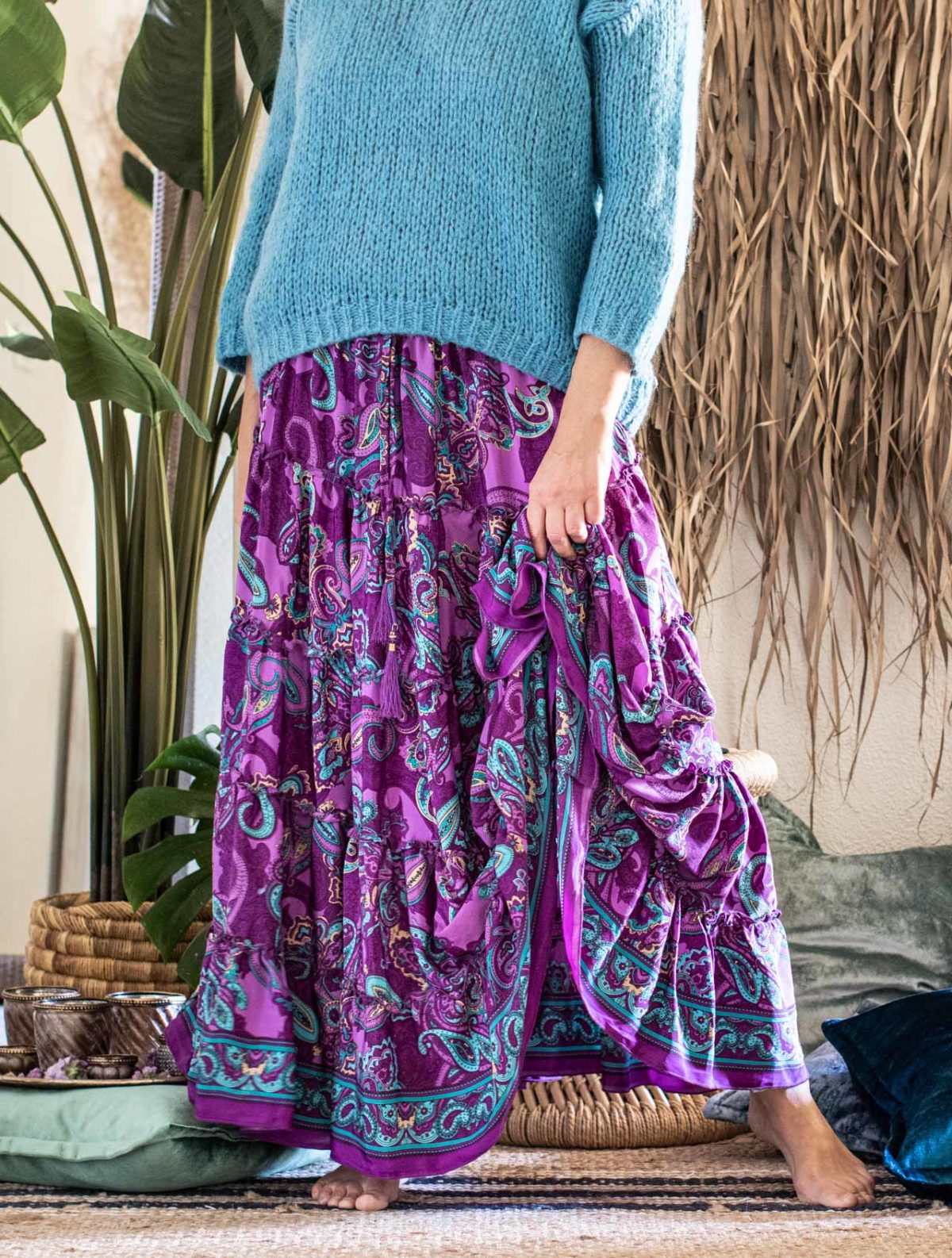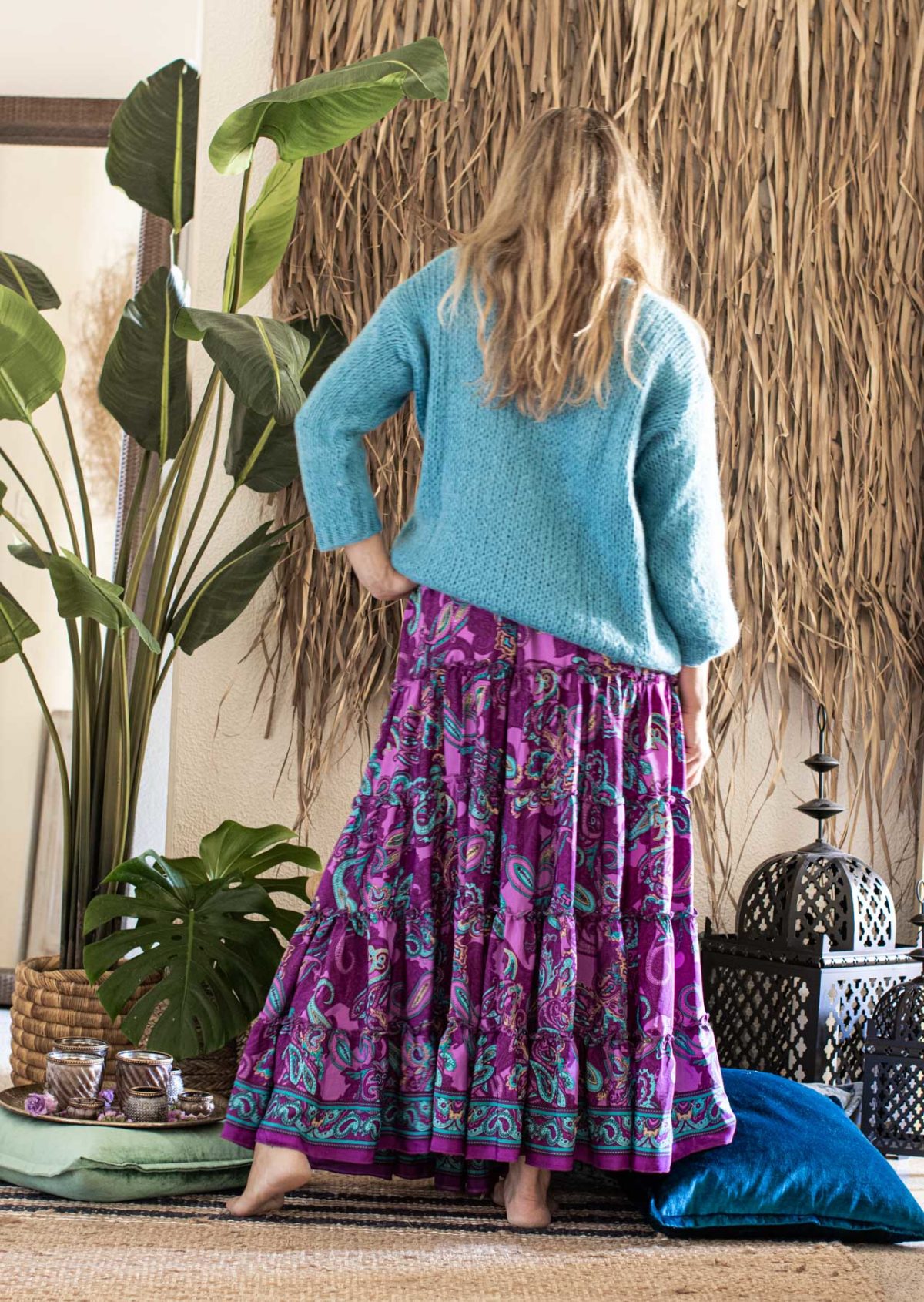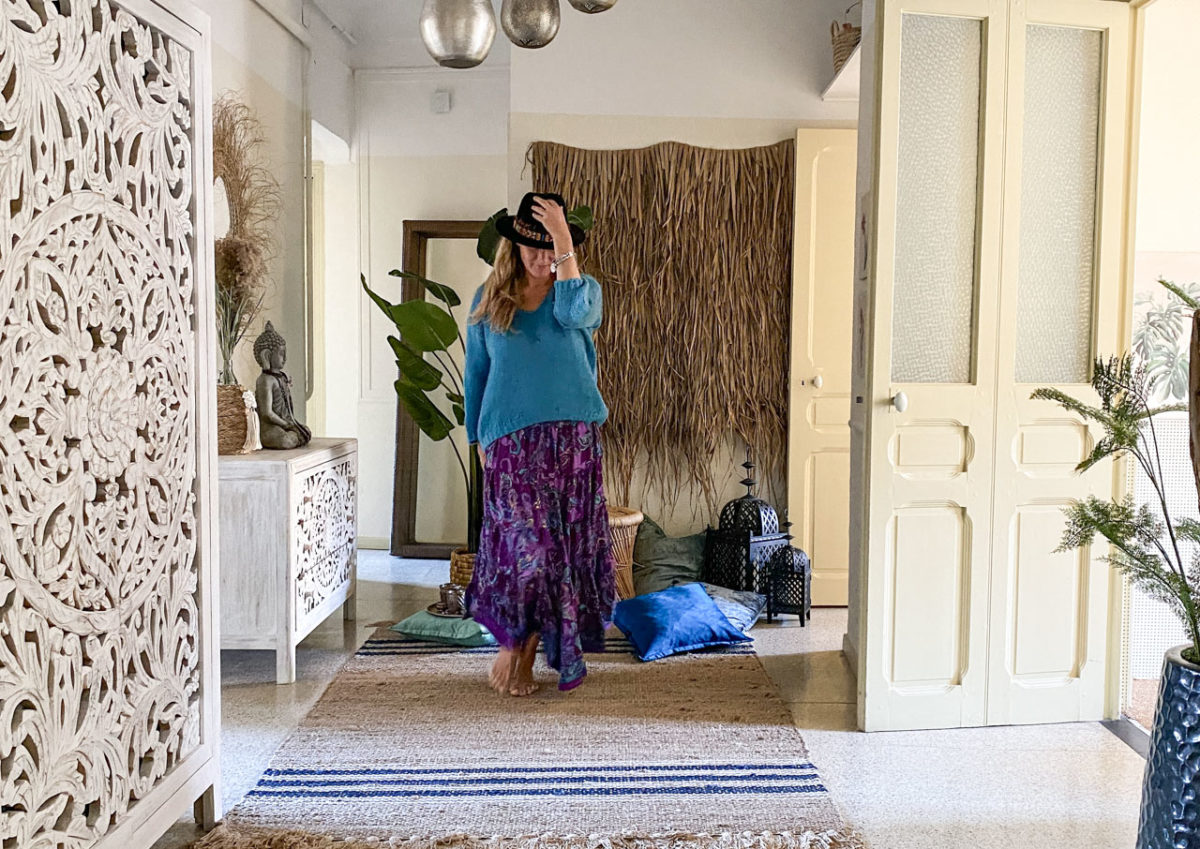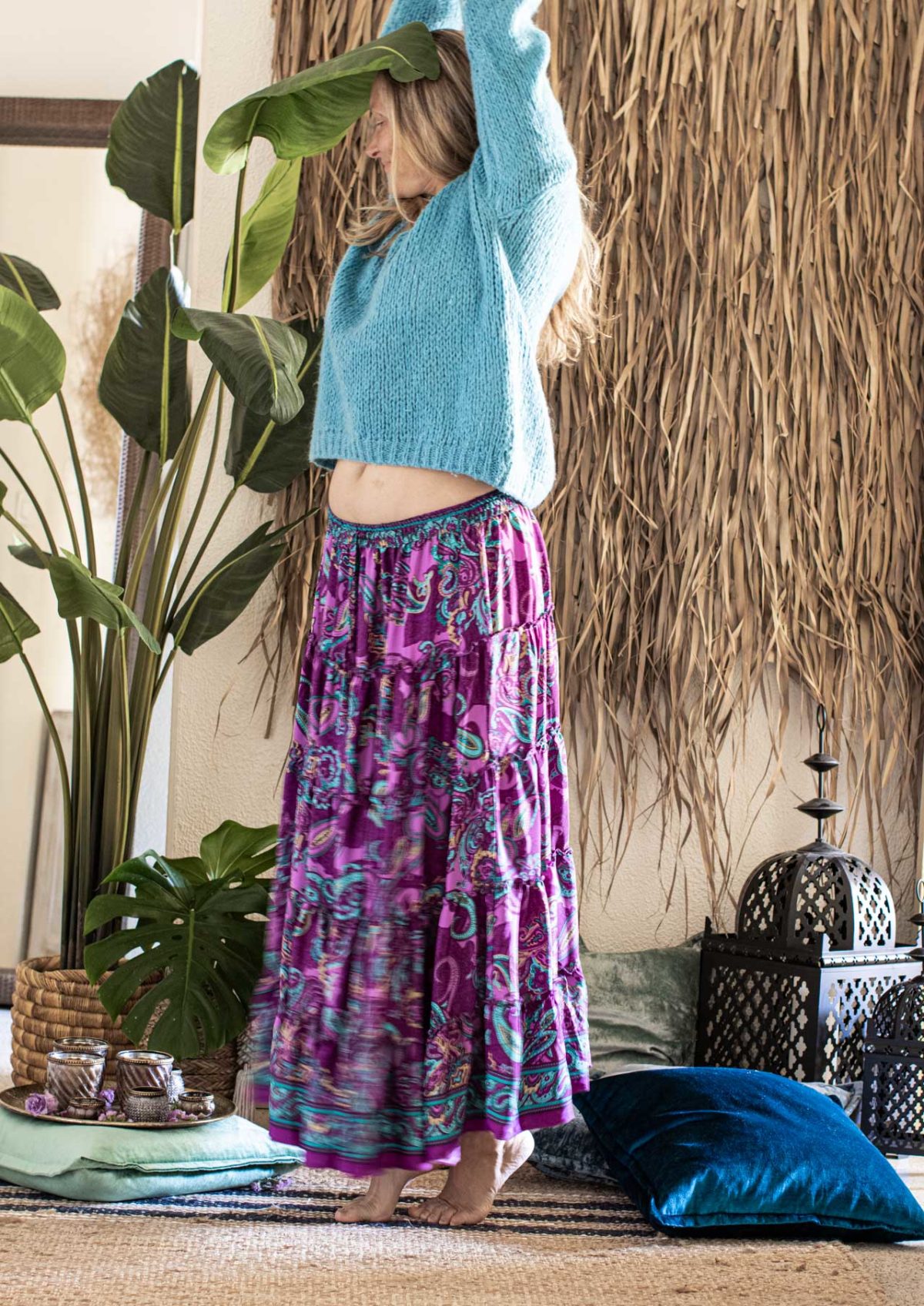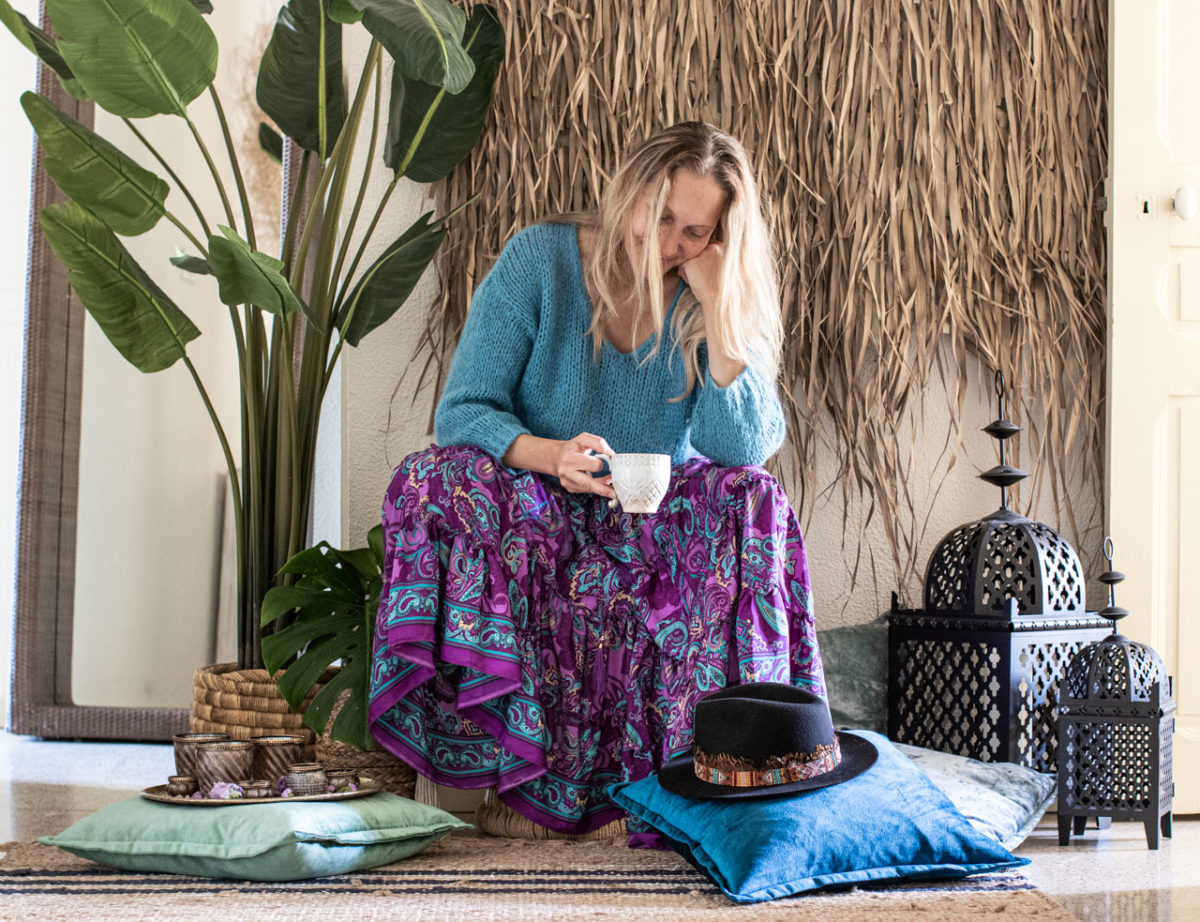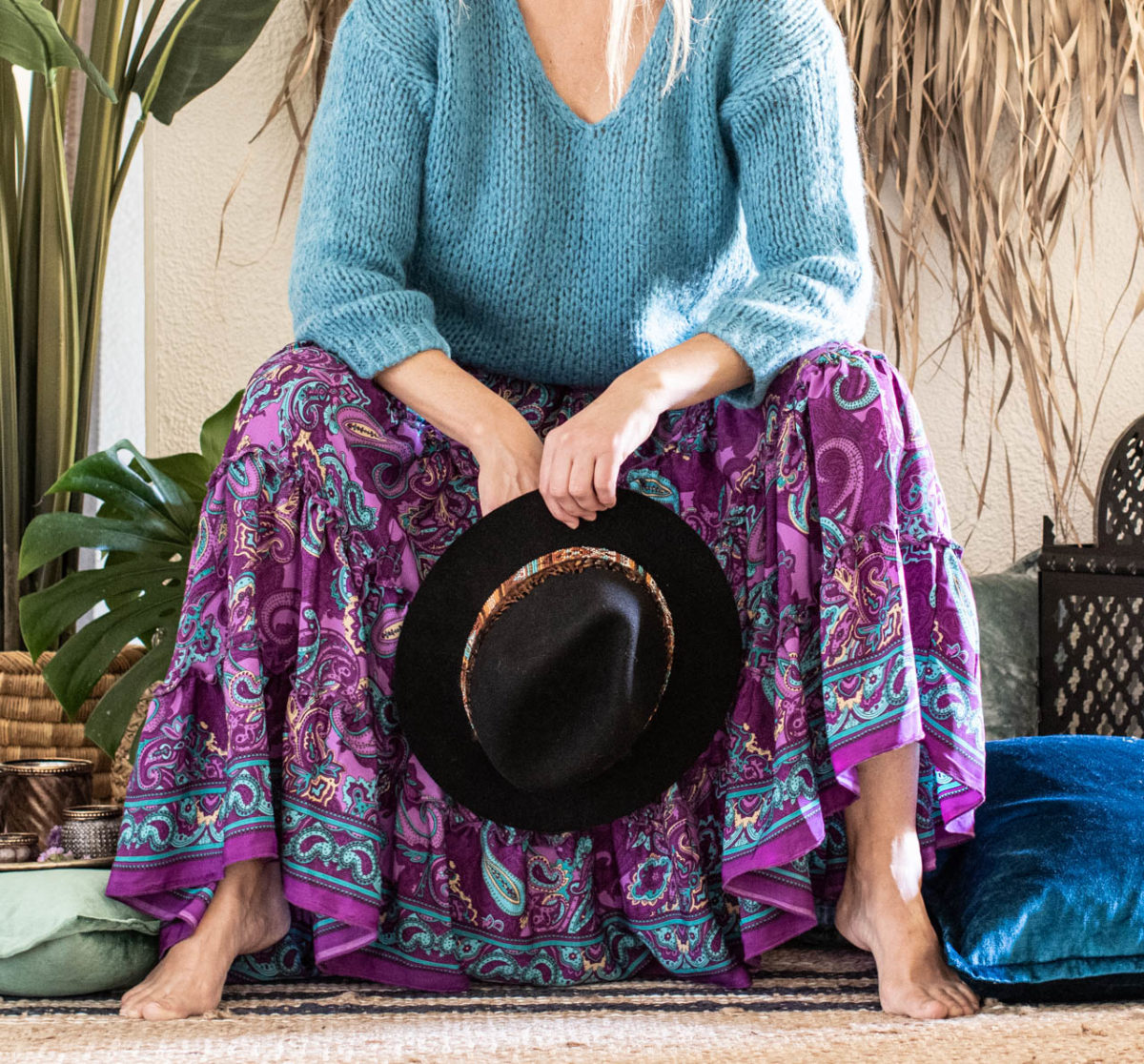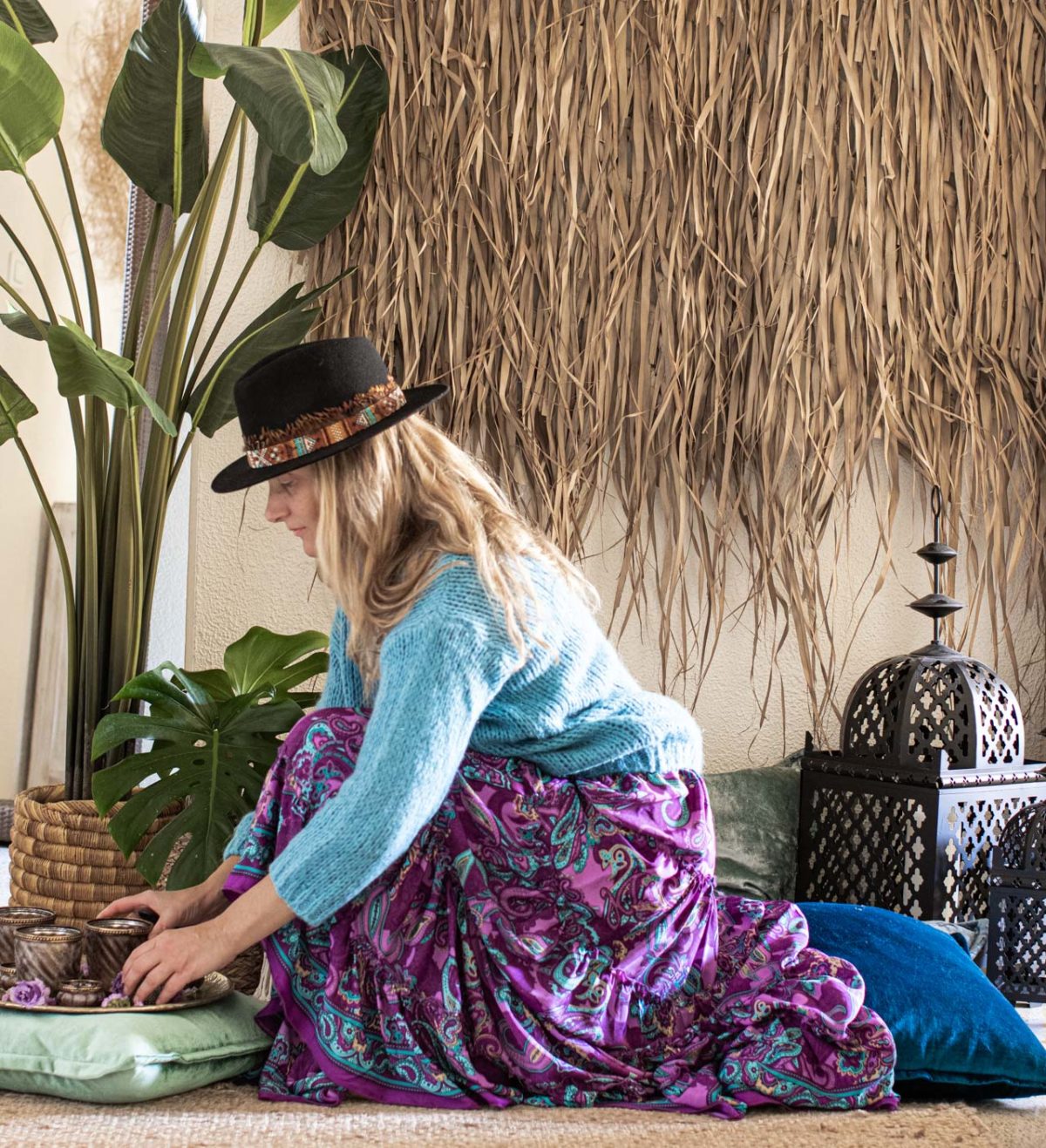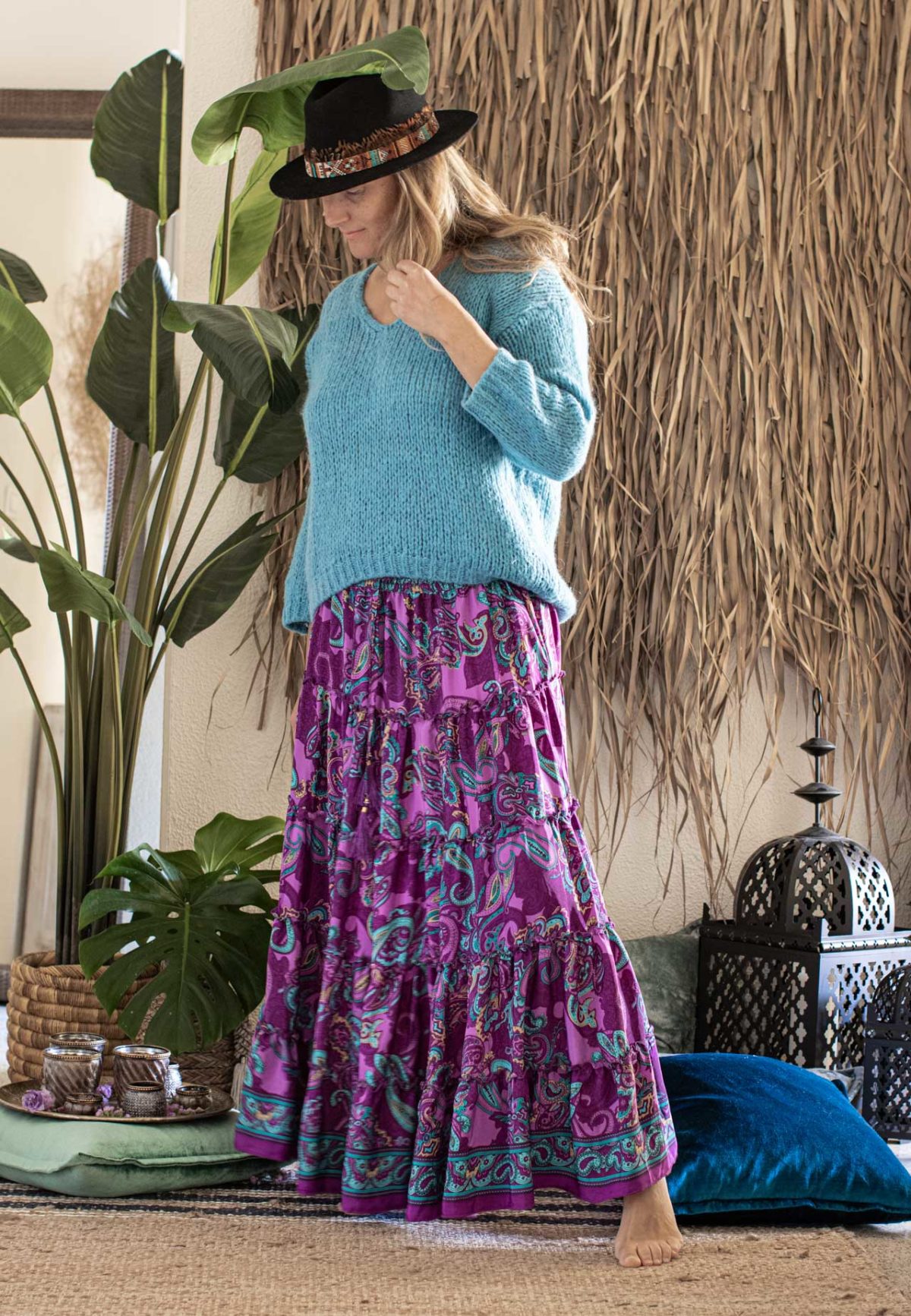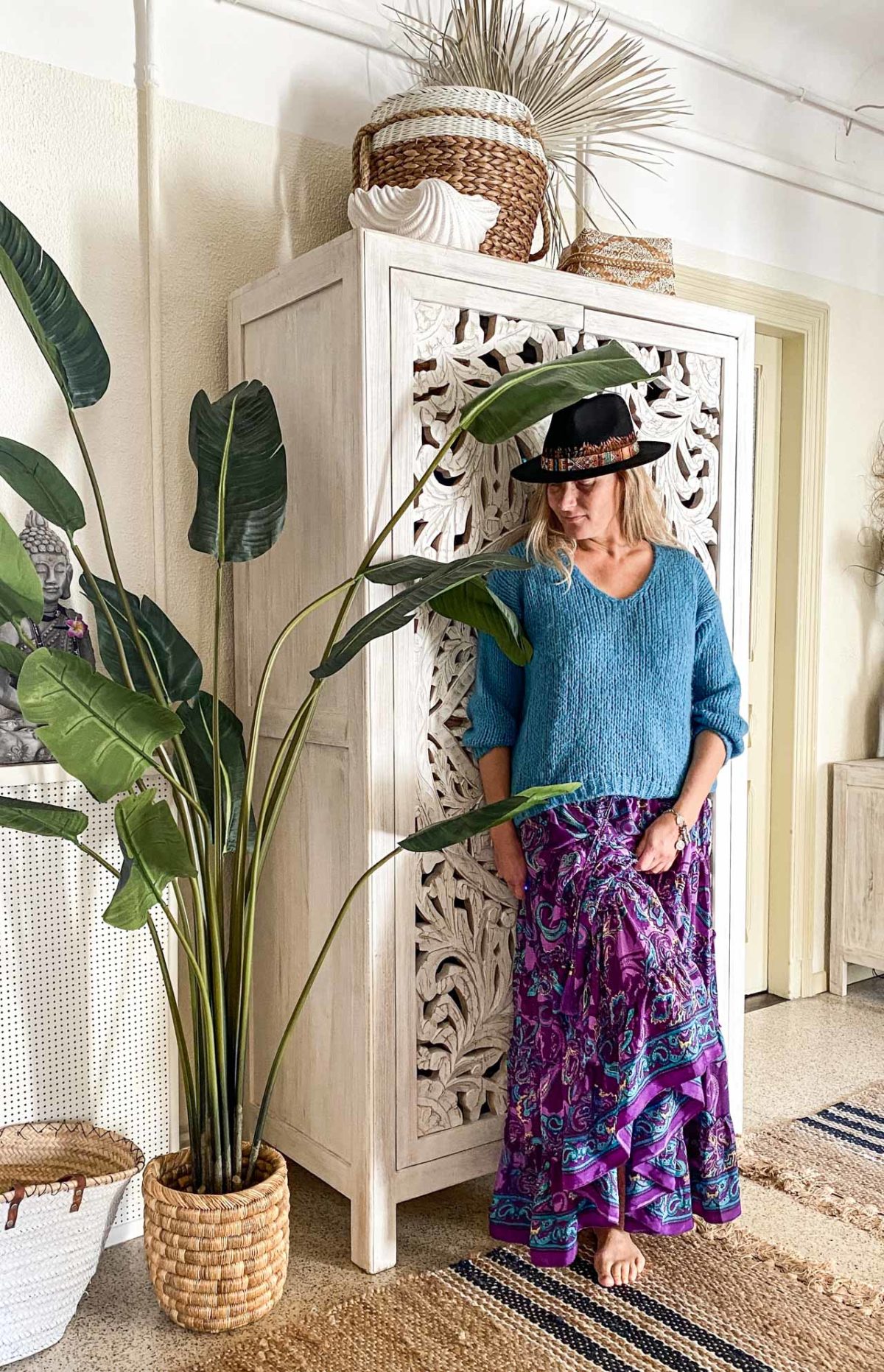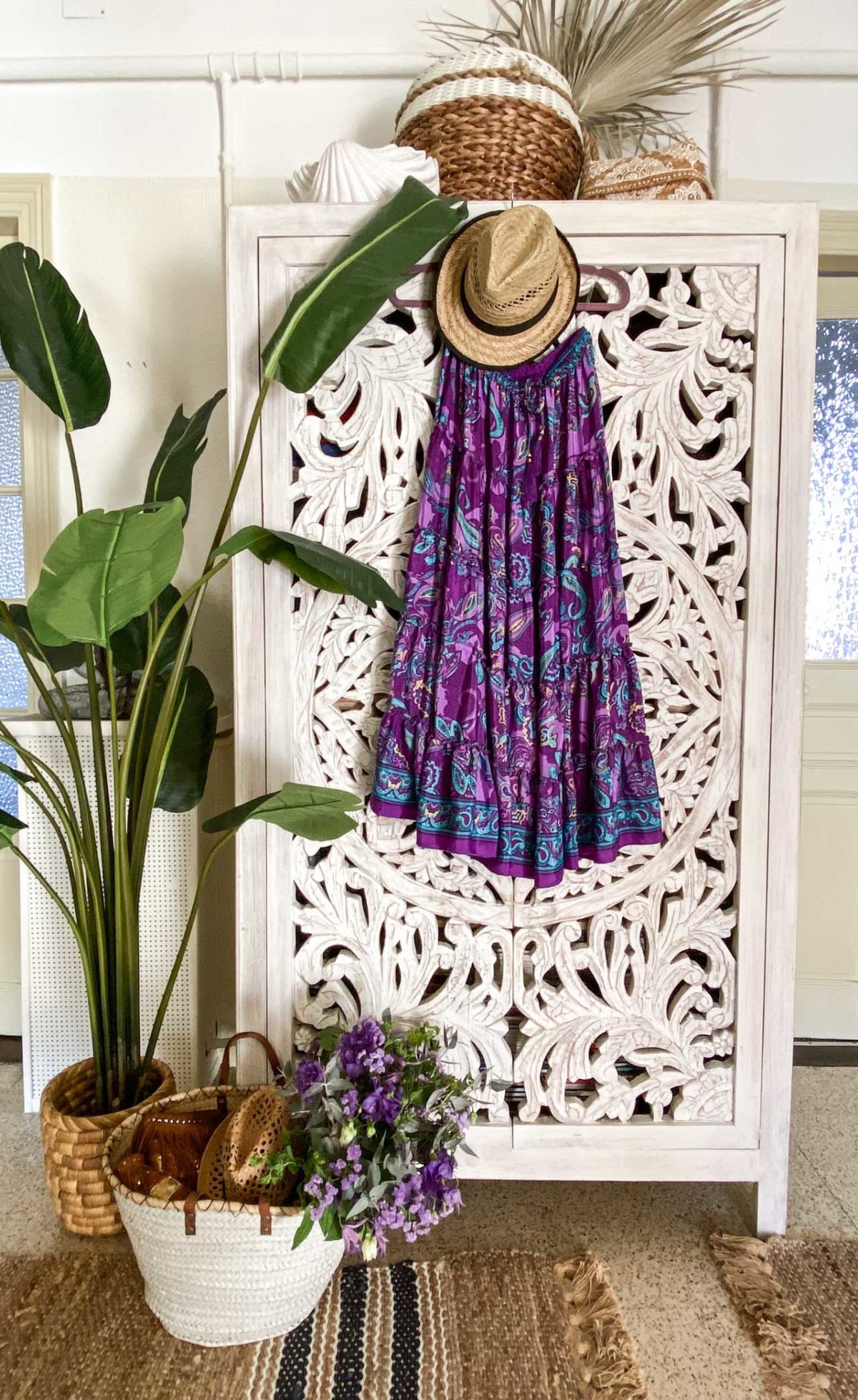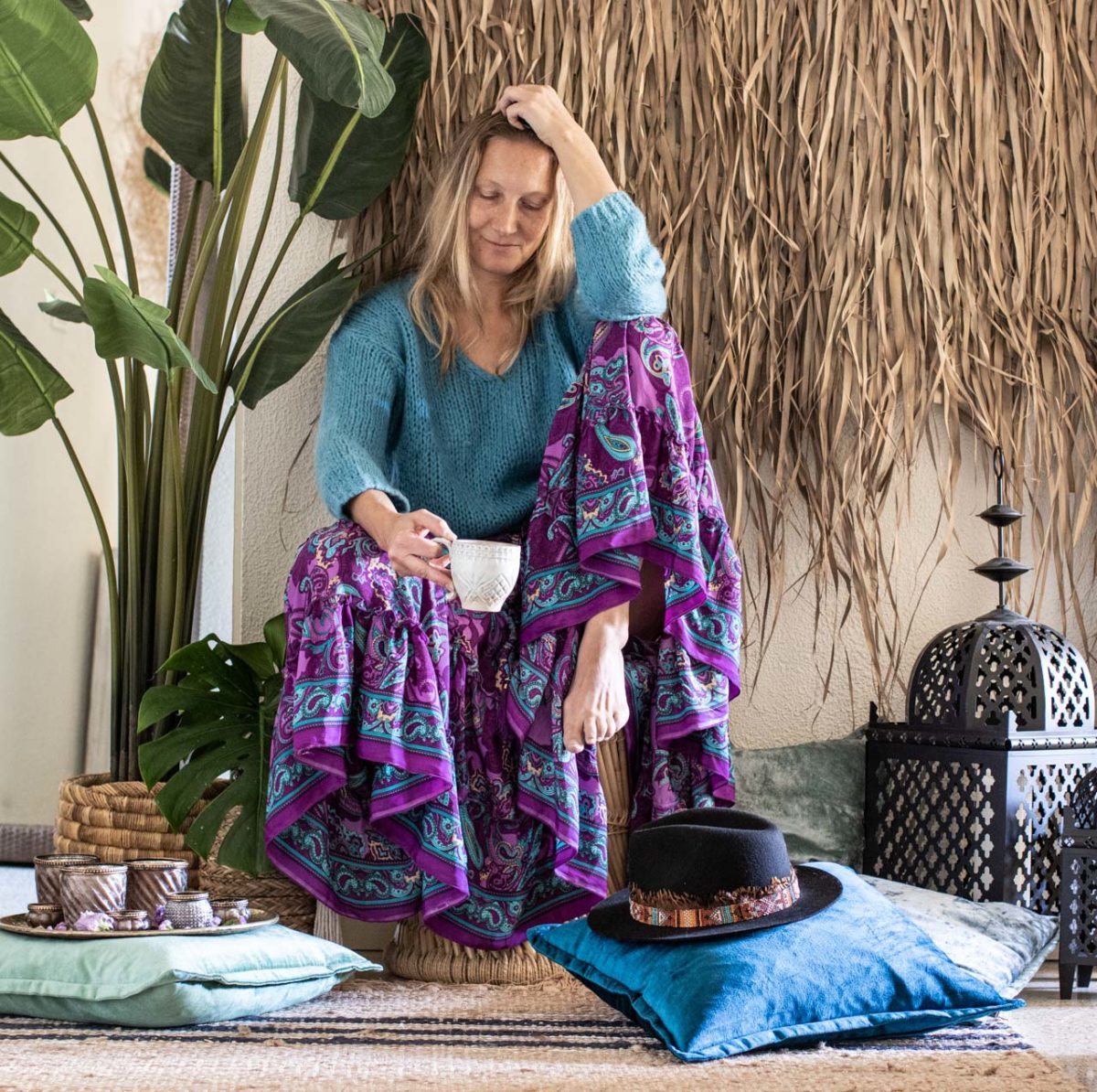 Bisous Tonja
(Werbung)
My Silk Skirt on the Hippie Moon Onlinestore
Hippie Moon Onlinestore
Hippie Moon on Instagram