(Werbung aus Leidenschaft)
Das Haus in Capbreton war das beste Haus oder Ferien-Appartement, oder wie auch immer, dass wir je gemietet haben. Es lag nur durch eine Düne getrennt direkt am Meer. Das Haus war einfach perfekt. Ich hätte es gerne behalten und einfach mitgenommen, mit all seinen schönen und auch umweltfreundlichen Details und kuscheligen Plätzchen.
Es war so durchdacht und mit Liebe eingerichtet und ausgestattet. Beispielsweise die Küche: Es gab tolles Geschirr und nicht so ein gruseliges Sammelsurium oder die üblichen abgezählten Teile eines Billig-Geschirrs. Man fühlte sich verantwortlich für all die hübschen Dinge und wir haben sie mit Liebe behandelt, ganz so wir unsere eigenen Teile zu Hause behandeln…
Auch sonst war in dem Haus alles vorhanden, was das Herz begehrt. Ich schätze mal, dass die Vermieter dort auch eine gewisse Zeit im Jahr leben und so war ein vollständiger Haushalt vorhanden. Der wahre Airbnb Gedanke sozusagen. Einige Dinge habe ich übrigens sogar fotografiert, weil ich sie nachkaufen möchte.
Der Hammer war natürlich auch, dass man mit dem Meeresrauschen beziehungsweise der Brandung einschlief und am Morgen davon geweckt wurde. Einfach atemberaubend und irgendwie konnte auch keiner von uns genug davon bekommen.
Genial war auch der im vorigen Post bereits erwähnte kurze Fußweg zu der tollen Strandbude, von der aus man den Surfern zuschauen konnte. Hin ca. 4 Minuten und zurück max. 7 Minuten🍷😂🙈.
Also wer ein tolles Haus mit Freunden an einem Atlantik-Surfspot sucht, dem kann ich dieses Haus nur ans Herz legen.
---
(advertising with passion)
The house in Capbreton was the best house or vacation apartment, or whatever, that we have ever rented. It was separated only by a dune directly on the sea. The house was just perfect. I would have loved to keep it and just take it with me, with all its beautiful and also eco-friendly details and cozy spots.
It was so thoughtfully furnished and equipped with love. For example, the kitchen: there were great dishes and not some creepy hodgepodge or the usual counted off pieces of cheap dishware. One felt responsible for all the pretty things and we treated them with love, much like we treat our own pieces at home…. The house also had everything else the heart could desire. I guess the owners also live there for a certain time of the year and so there was a complete household. The true Airbnb thought, so to speak. Some things, by the way, I have even photographed, because I want to repurchase them.
The hammer was of course also that you fell asleep with the sound of the sea or the surf and was awakened in the morning by it. Simply awesome and somehow none of us could get enough of it.
Ingenious was also the short walk mentioned in the previous post to the great beach bar, from which you could watch the surfers. Arriving about 4 minutes and returning max. 7 minutes 🍷😂🙈.
So who is looking for a great house with friends at an Atlantic surf spot, I can only recommend this house.
Translated with www.DeepL.com/Translator (free version)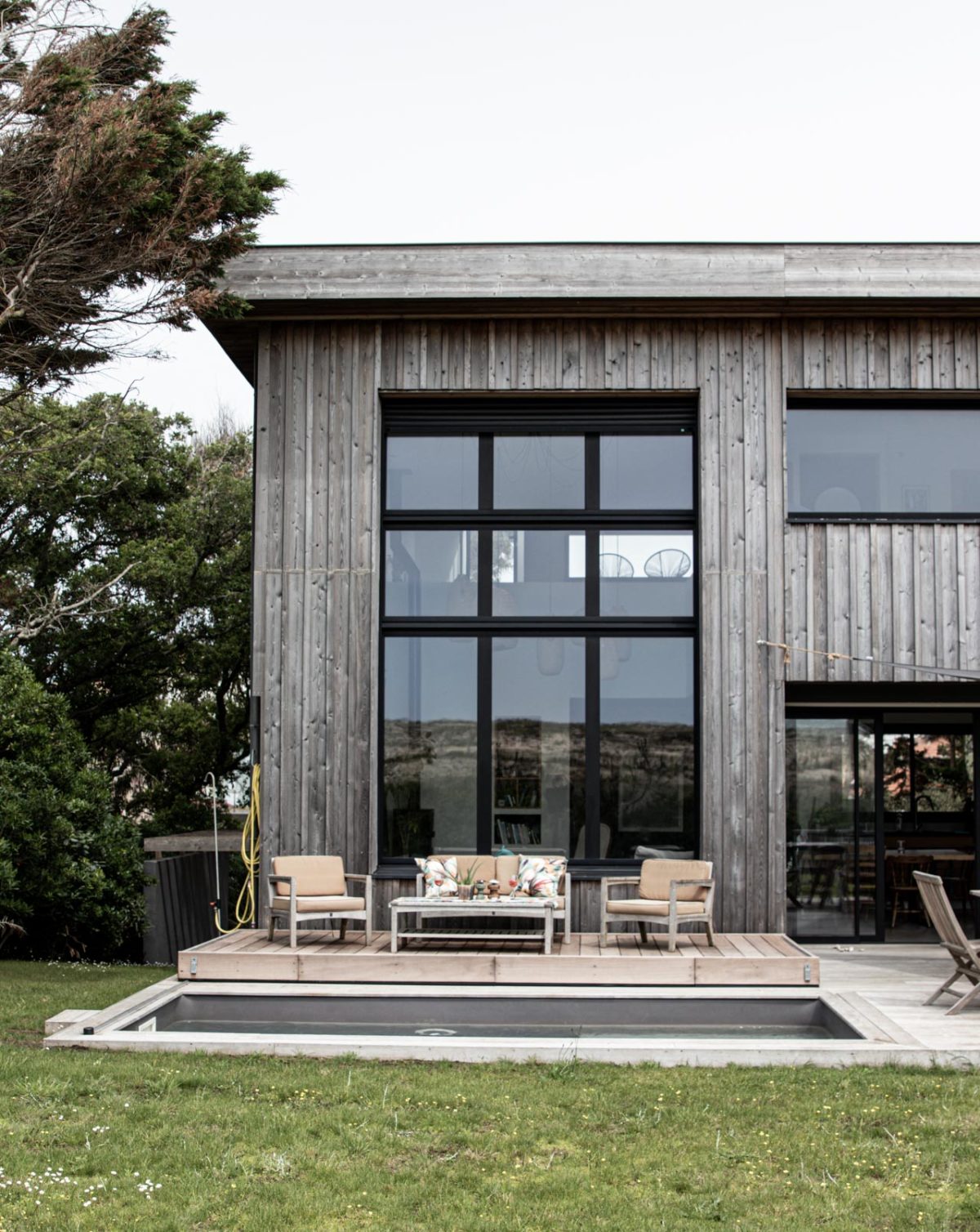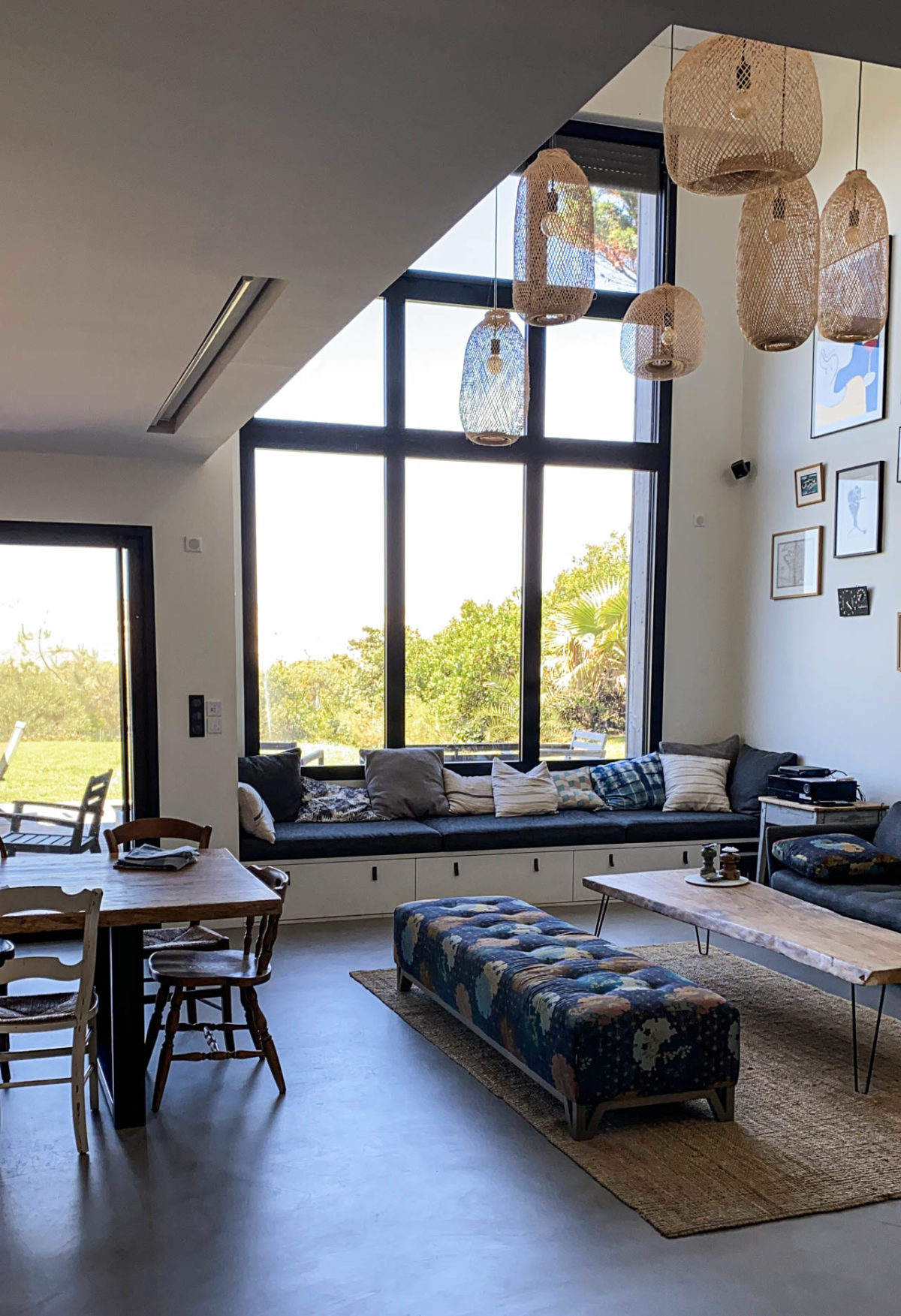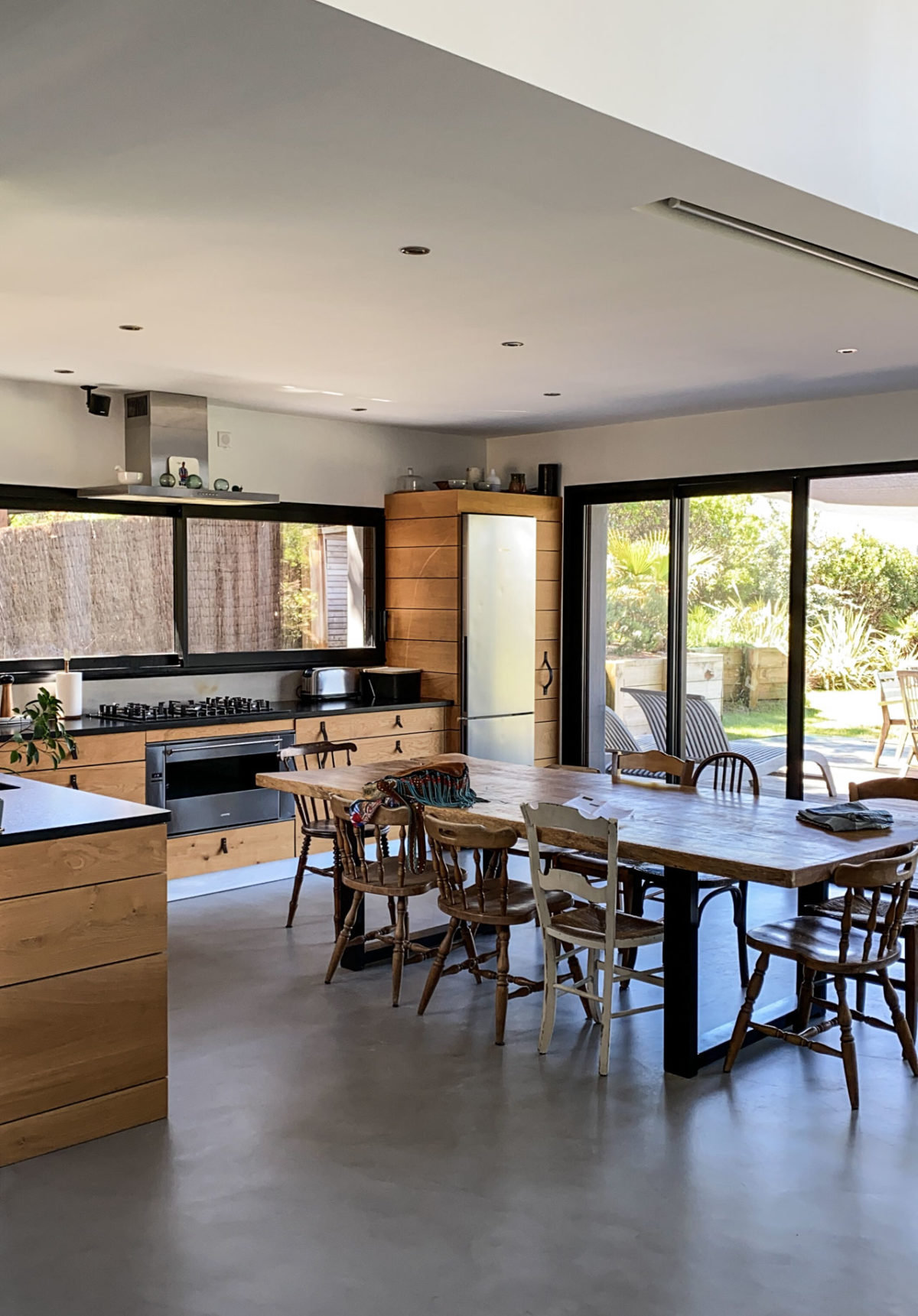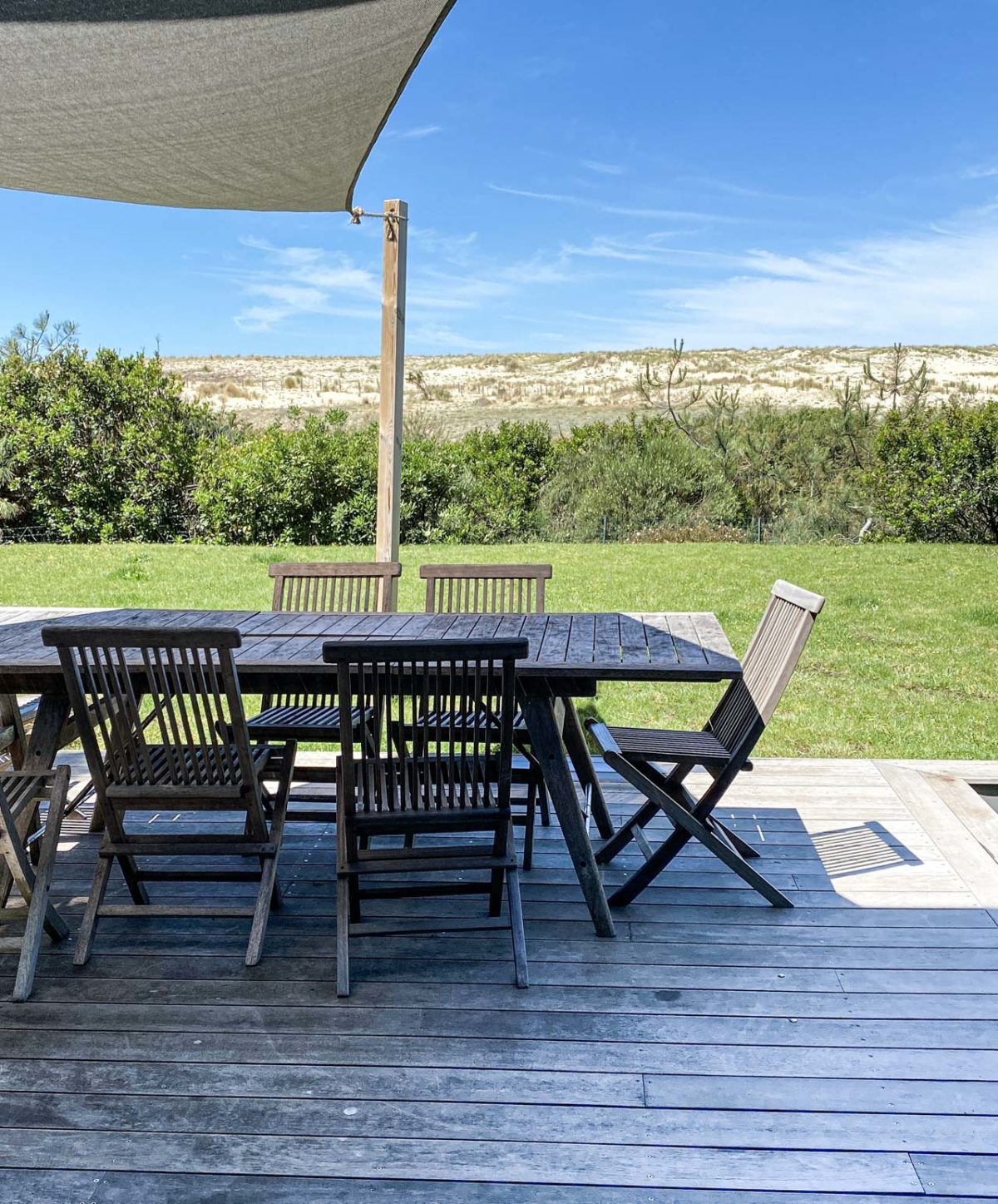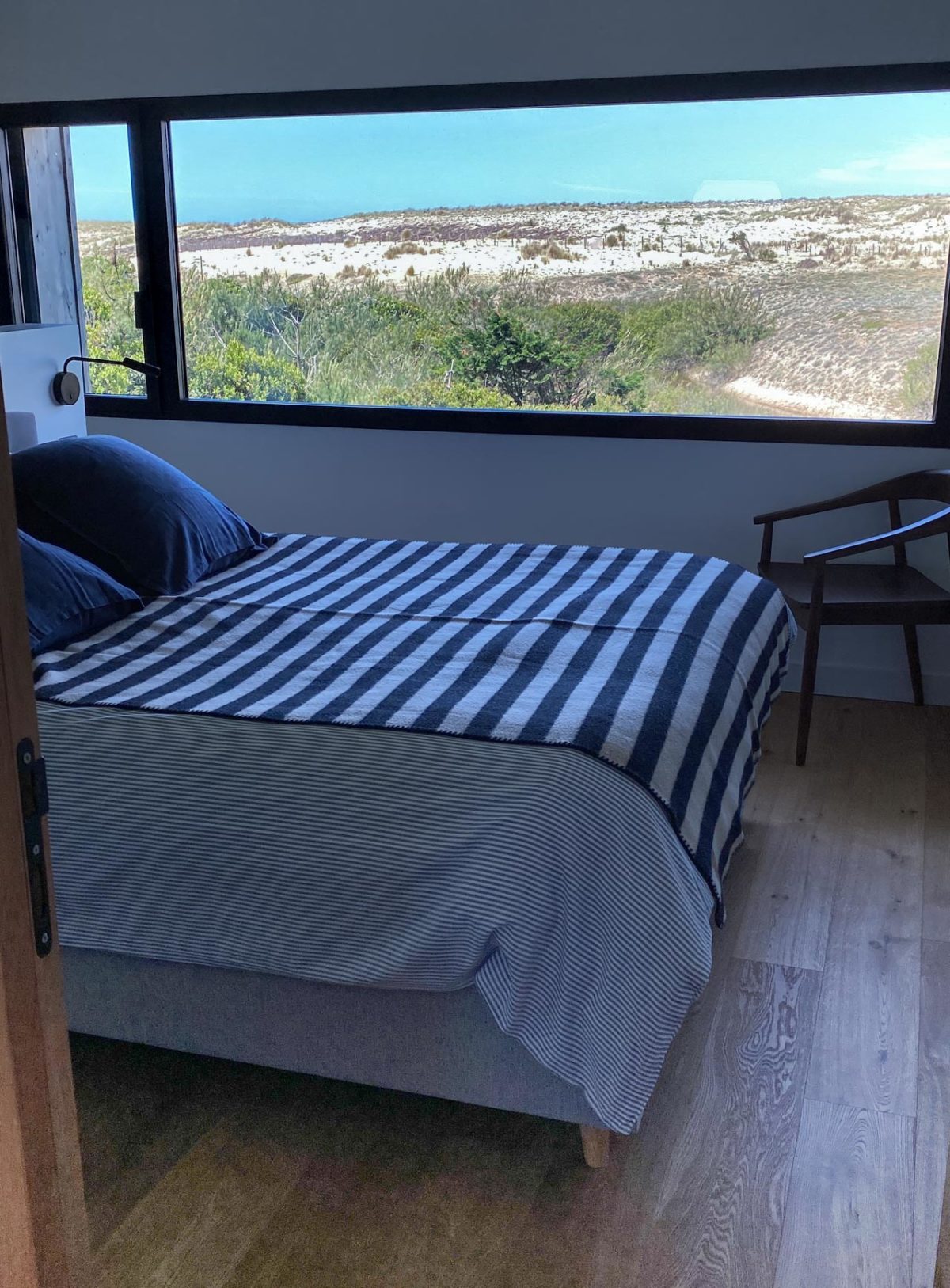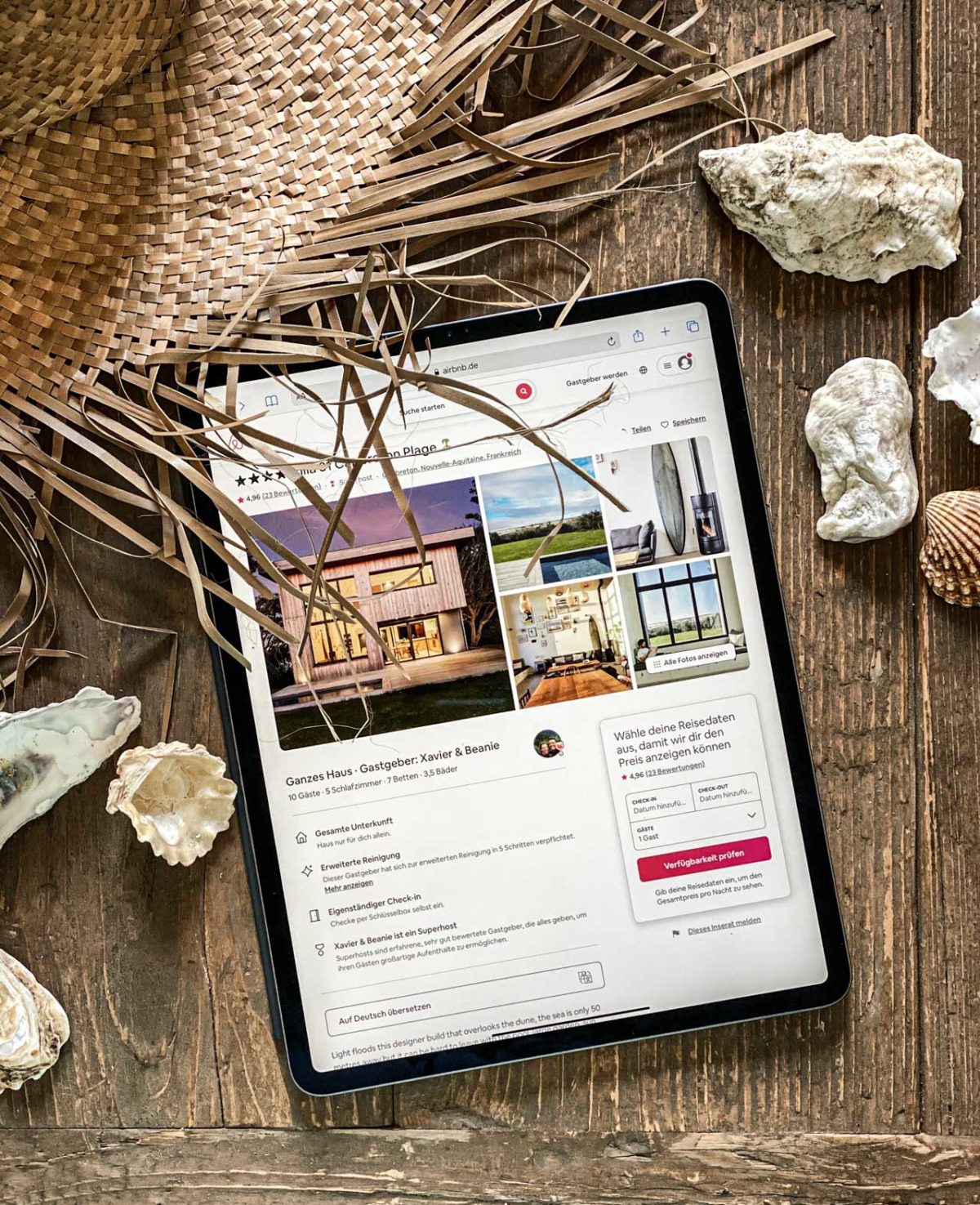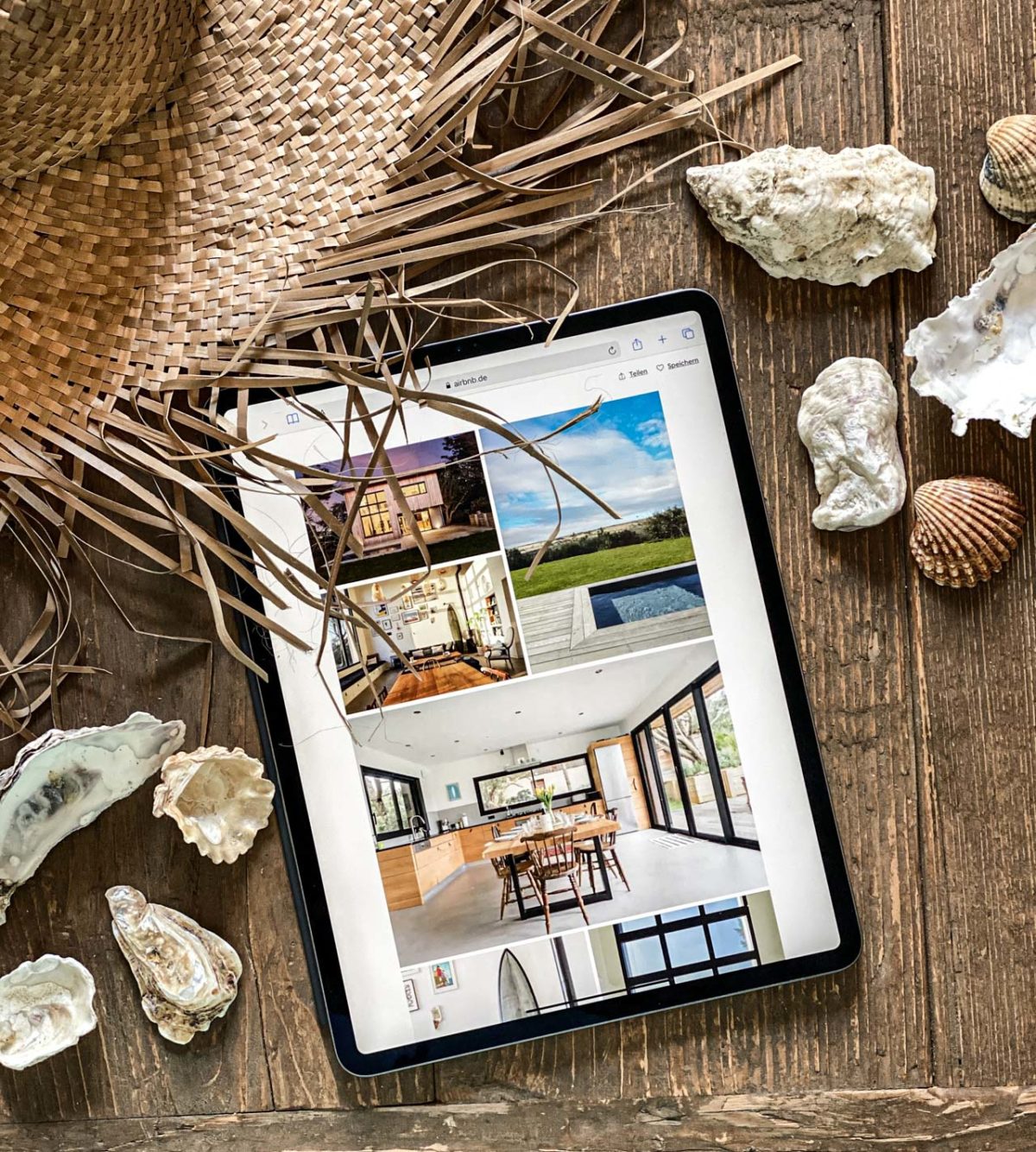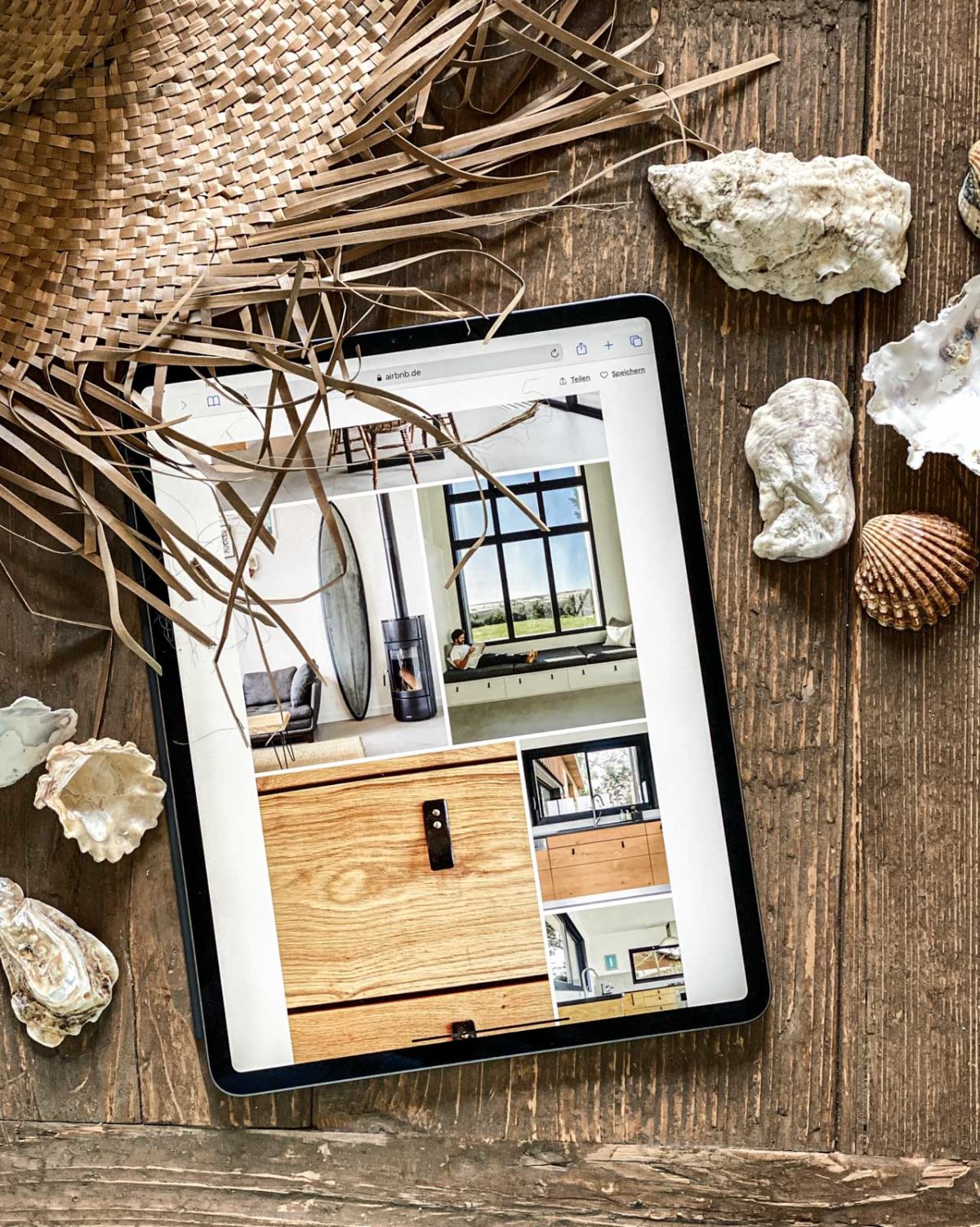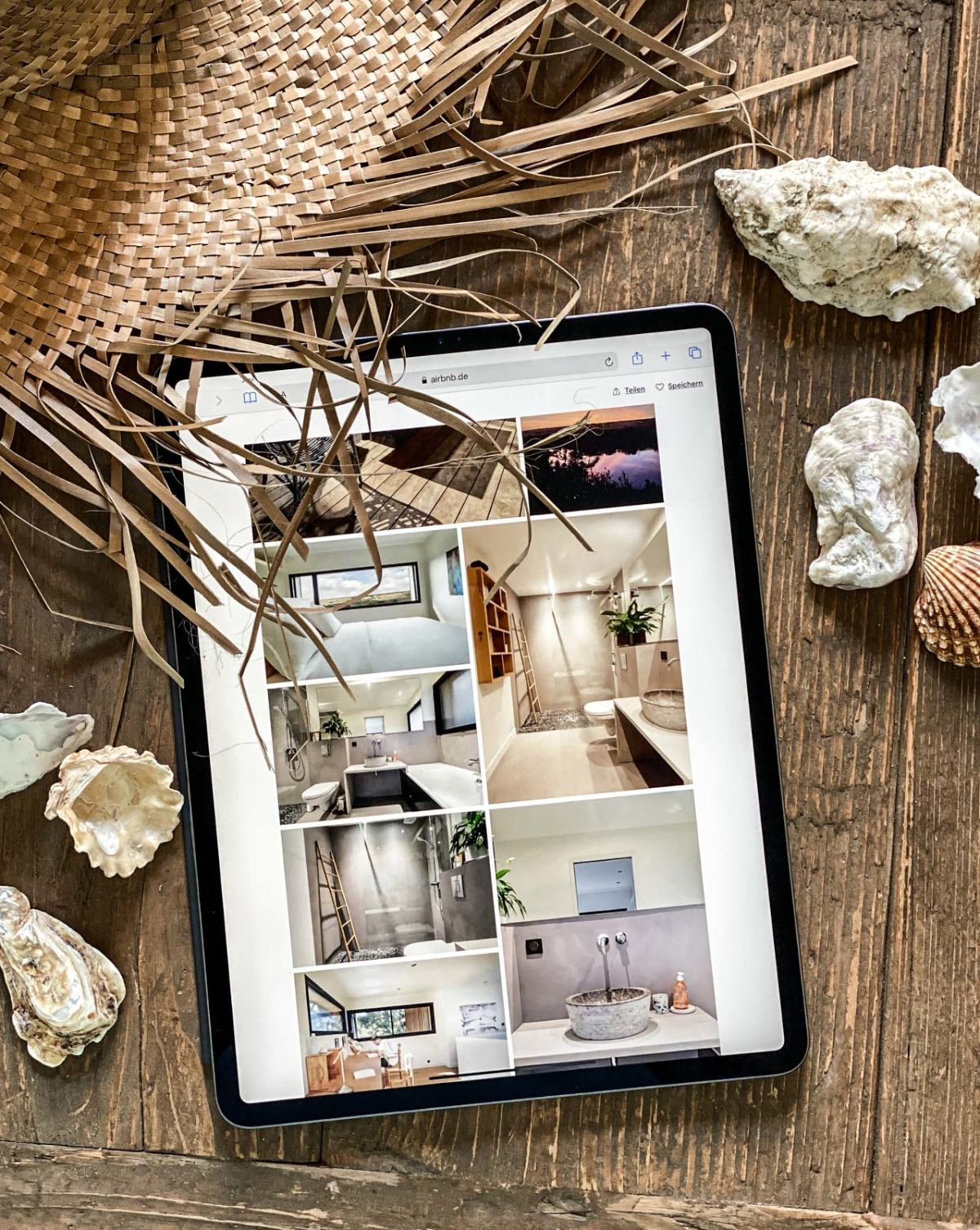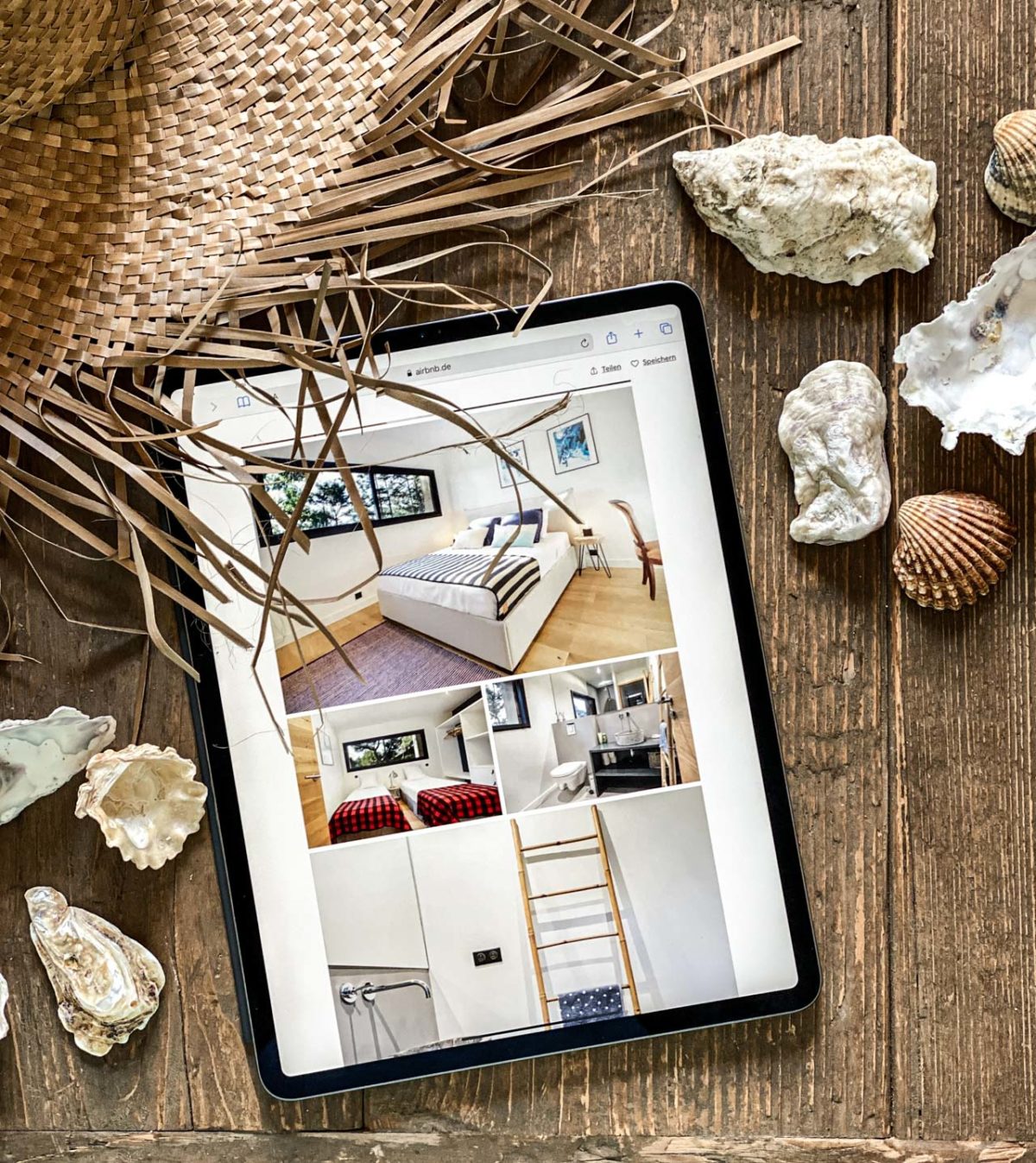 Bisous Tonja