(Werbung aus Leidenschaft)
Nachdem letzte Woche in Frankreich die Gerüchte um einen erneuten Lockdown zunahmen und ich spontan zu Sandra @fontainedecerier aufgebrochen bin, haben wir genauso spontan beschlossen, dass wir am besten noch einen schönen Ausflug unternehmen.
Der Nicht-Provence-Kenner denkt jetzt bei Châteauneuf-du-Pape direkt an Wein, was bedingt auch richtig ist. Ich gebe zu, ich selbst wusste lange nicht, dass Châteauneuf-du-Pape ein Ort beziehungsweise eine Gemeinde ist. Und damit kommen wir zu dem berühmten Wein, denn das sind die Weine, die in dieser Gemeinde produziert werden. Nur der Wein aus dieser Gegend darf sich so nennen.
Von Sandra habe ich gelernt, dass auch die Weine aus den Nachbargemeinden wie beispielsweise Tavel berühmt sind. Das Besondere an den Weinfeldern dieser Gegend sind die Steine, Galet-Steine, wie sie auch in Nizza am Strand liegen.
Erschreckenderweise waren wir in dem Dorf gefühlt die einzigen Touristen und das, obwohl in Frankreich Ferien waren. Kein Mensch in den Cafés, kein Mensch in den Restaurants und auch niemand in den Weinhandlungen und Épicerien.
Direkt als wir ankamen, haben wir eine wunderschöne Weinhandlung mit Degustation entdeckt, in der wir uns auf dem Rückweg ein Fläschchen Châteauneuf-du-Pape gönnen wollten. Ich muss dazu sagen, dass wir auf dem Hinweg wieder mal nur Augen für das Interieur hatten und nicht für die Preise der Weine. 🙈😂
Na jedenfalls, nach unserer Tour durch den Ort haben wir uns ein frisches Baguette besorgt und in der Épicerie neben jener schönen Weinhandlung etwas Käse und zwei Sorten Pâté gekauft. (Pâté oder Terrine ist übrigens das, was wir Pastete nennen.) Eine Pâté, das versteht sich von selbst – mit Châteauneuf-du-Pape und eine mit Lavendel. Ich bin nicht so ein Lavendel-in-meinem-Essen-Fan, aber Sandra liebt es und diese Terrine war wirklich lecker.
Danach haben wir uns zum Highlight unseres Einkaufs in die besagte Weinhandlung begeben und mussten lachen: die schönsten Flaschen Wein in schönstem Ambiente so um 280,00 Euro. Bravo Mädels, good Job. Wir haben gelacht und dem netten Inhaber erzählt, dass seine Cave wunderschön ist, aber das die Weine unser Budget sprengen. Er war soooo nett: Na, dann schauen wir doch mal, was ich für euch tun kann. Wir haben ihm erklärt, dass es natürlich ein Châteauneuf-du-Pape sein muss. Dafür hatte wirklich vollstes Verständnis. Daraufhin kramte er ein bisschen in seinem Lager und als er mit einer Flasche zurückkam, meinte er: Es macht mich nicht ärmer und nicht reicher und bot uns ein Fläschen für einen Preis an, der für uns erschwinglich war. 🤩
Natürlich haben wir zugeschlagen.
Nach unserem Einkaufserfolg sind wir zur Domaines Mousset gefahren, die Sandra kannte und auch dort waren wir die Einzigen weit und breit. Das Château des Fines Roches, das normalerweise ein Hotel ist, war geschlossen und wir waren die Einzigen in dem riesigen Shop. Wir sind ein bisschen um das Château geschlichen und haben die Aussicht auf die Weinfelder und auf den Mont Ventoux genossen. Wie gerne hätten wir auf der Terrasse des Hotels einen Café getrunken, aber das war ja leider nicht möglich. 🥴
---
(advertising with passion)
After last week in France the rumours of a new lockdown increased and I spontaneously left for Sandra @fontainedecerier, we decided just as spontaneously that the best thing to do is to go for a nice trip.
And so we went to Châteauneuf-du-Pape on Wednesday morning, complete with sackcloth, pack and dog. With bag and baggage is true, by the way, because we had planned something, but I will only report on it in the next post.
The non-Provence connoisseur now thinks directly about wine at Châteauneuf-du-Pape, which is partly true. I must admit that I didn't know myself for a long time that Châteauneuf-du-Pape was a place or a community. And this brings us to the famous wine, because these are the wines produced in this community. Only the wine from this region is allowed to call itself that.
I learned from Sandra that the wines from the neighbouring villages, such as Tavel, are also famous. The special thing about the vineyards of this area are the stones, Galet stones, as they are also found on the beach in Nice.
Frighteningly, we felt that we were the only tourists in the village, even though there were holidays in France. No one in the cafés, no one in the restaurants and no one in the wine shops and epiceries.
As soon as we arrived, we discovered a beautiful wine shop with tasting, where we wanted to treat ourselves to a bottle of Châteauneuf-du-Pape on the way back. I must say that on the way there, we were once again only interested in the interior and not in the price of the wines…
Anyway, after our tour through the village we bought a fresh baguette and in the Epicerie next to that nice wine shop we bought some cheese and two kinds of pâté. (Pâté or terrine, by the way, is what we call a pâté.) One pâté, of course – with Châteauneuf-du-Pape and one with lavender. I'm not such a lavender-in-my-meal fan, but Sandra loves it and this terrine was really delicious.
Afterwards we went to the aforementioned wine shop for the highlight of our shopping and had to laugh: the most beautiful bottles of wine in the most beautiful ambience for about 280,00 Euro. Bravo girls, good job. We laughed and told the nice owner that his cave is beautiful, but that the wines are beyond our budget. He was so nice: Well, let's see what I can do for you. We explained to him that of course it has to be a Châteauneuf-du-Pape. He was very understanding. So he did some digging in his storeroom and when he came back with a bottle, he said: It doesn't make me poorer or richer and offered us a bottle for a price we could afford.
Of course we struck a blow.
Afterwards we drove to the Domaines Mousset, which Sandra knew and there we were the only ones far and wide. The Château des Fines Roches, which is normally a hotel, was closed and we were the only ones in the huge shop. We sneaked around the Château a bit and enjoyed the view of the vineyards and the Mont Ventoux. We would have loved to have had a café on the terrace of the hotel, but unfortunately that was not possible.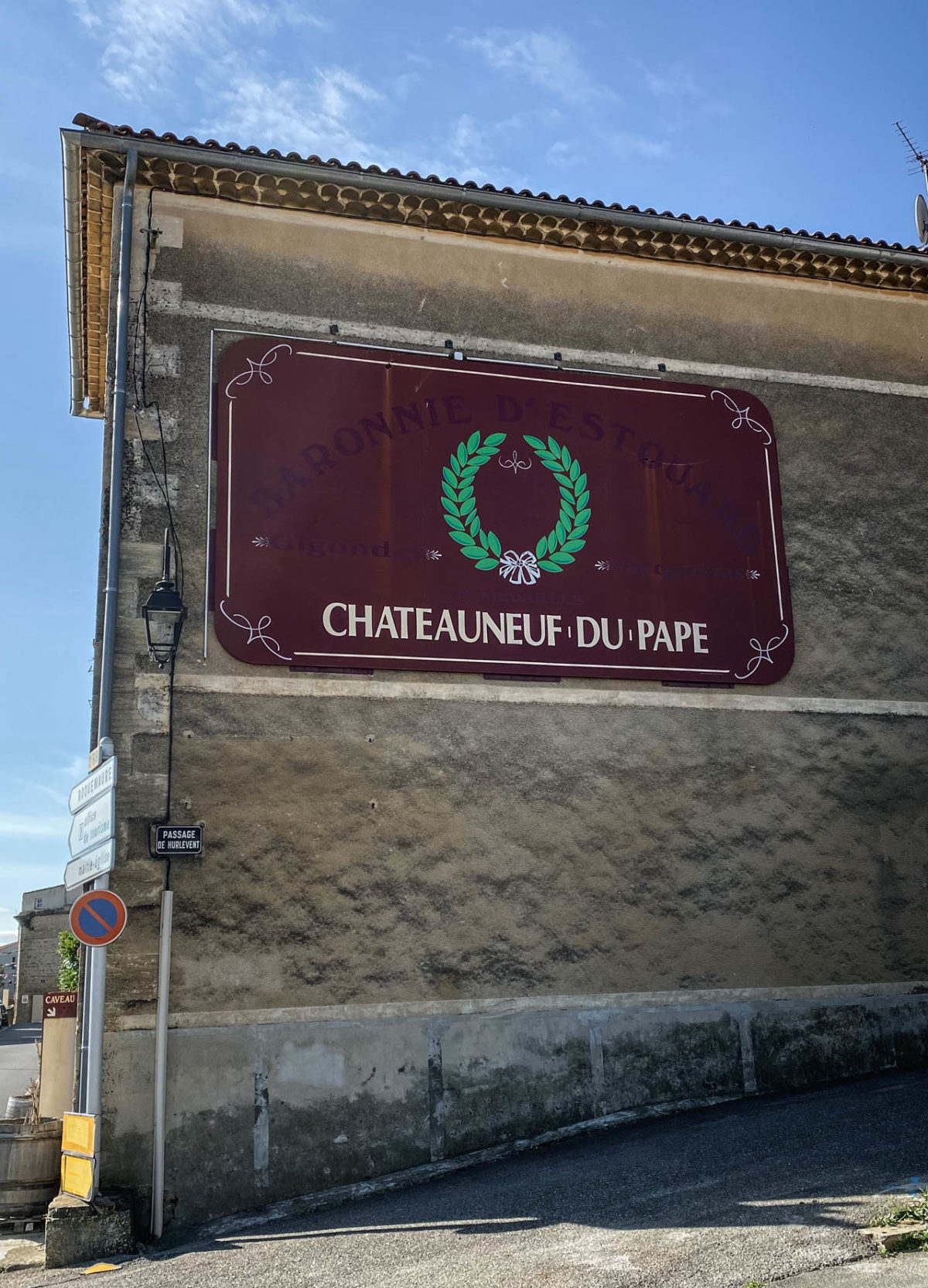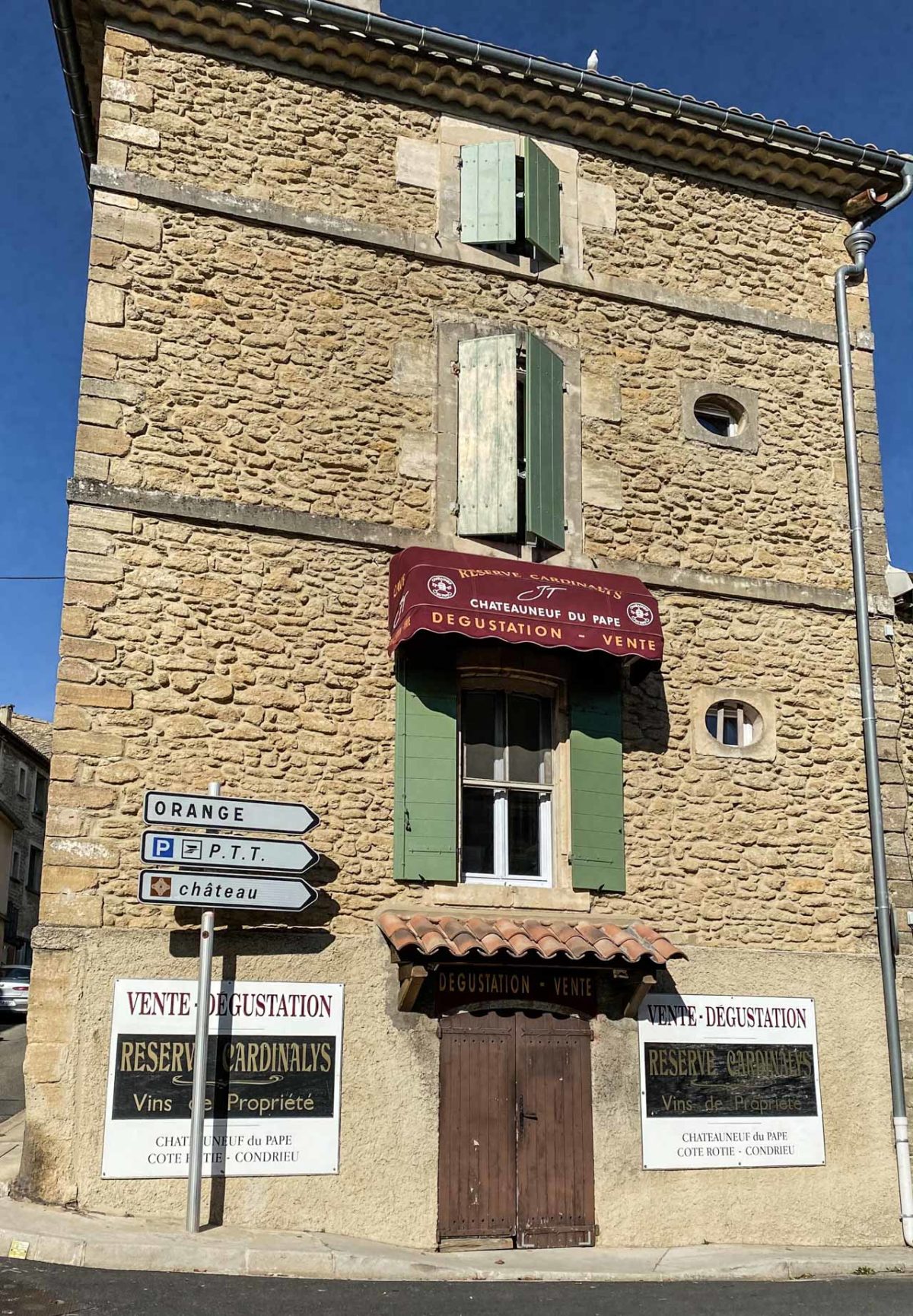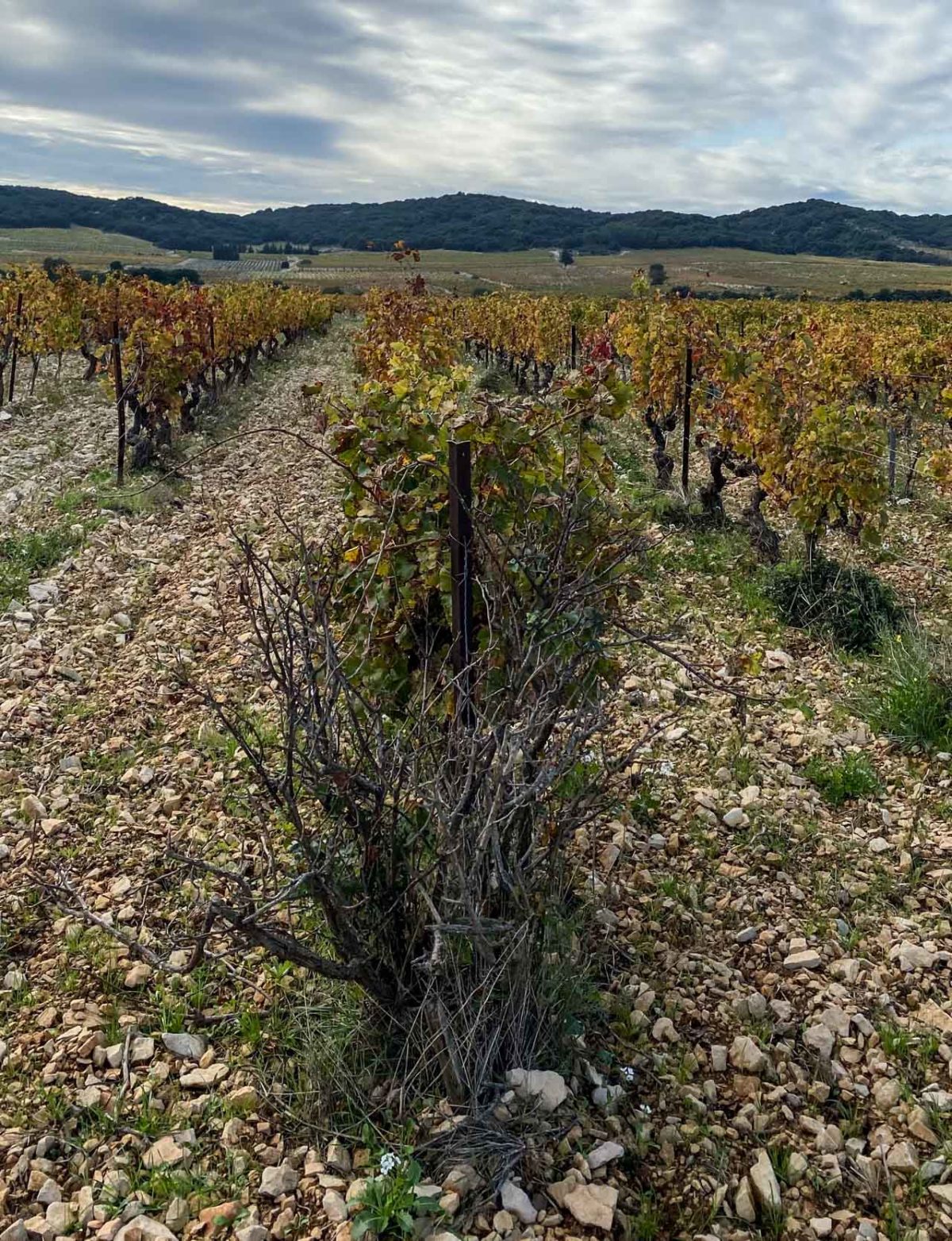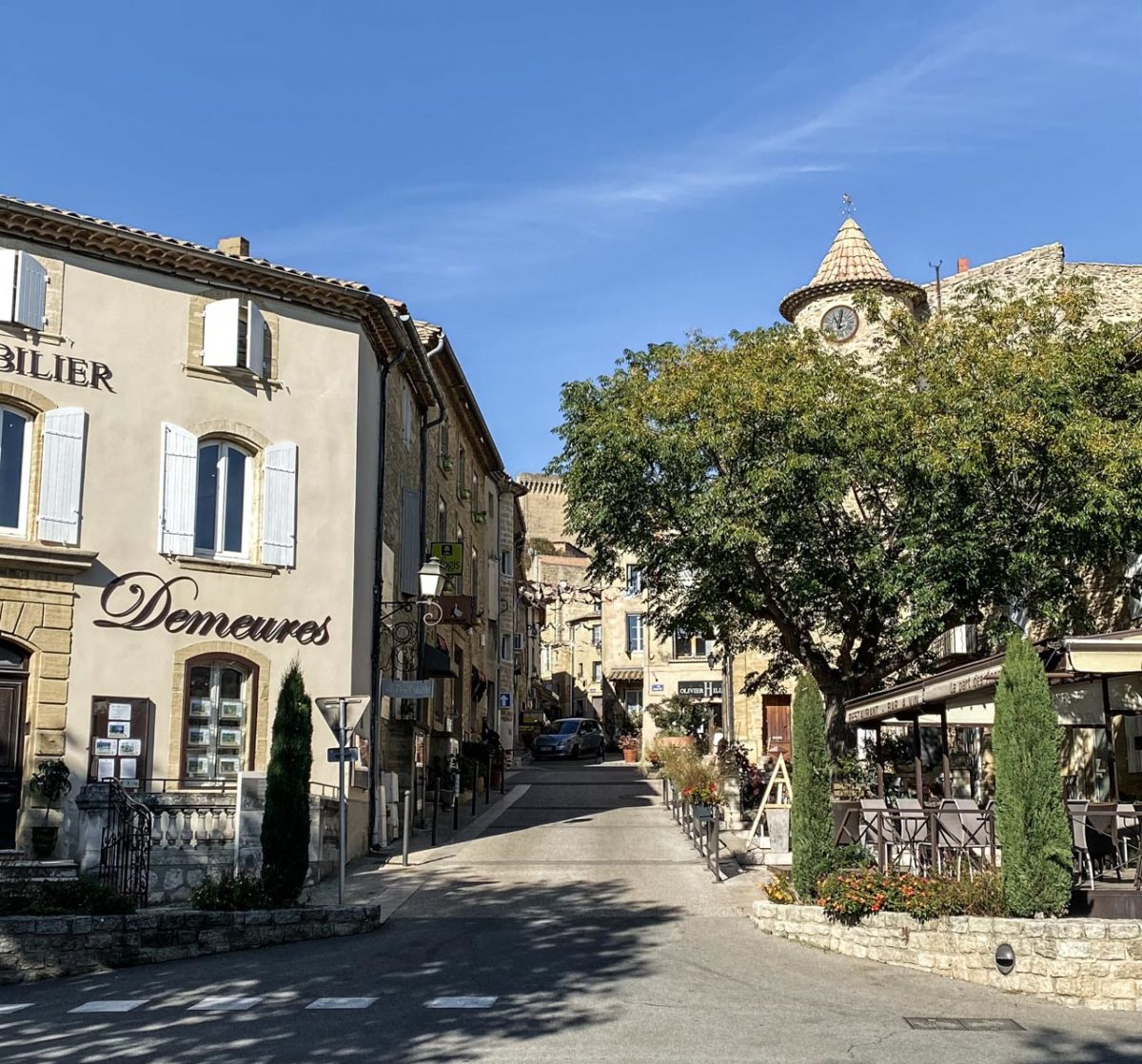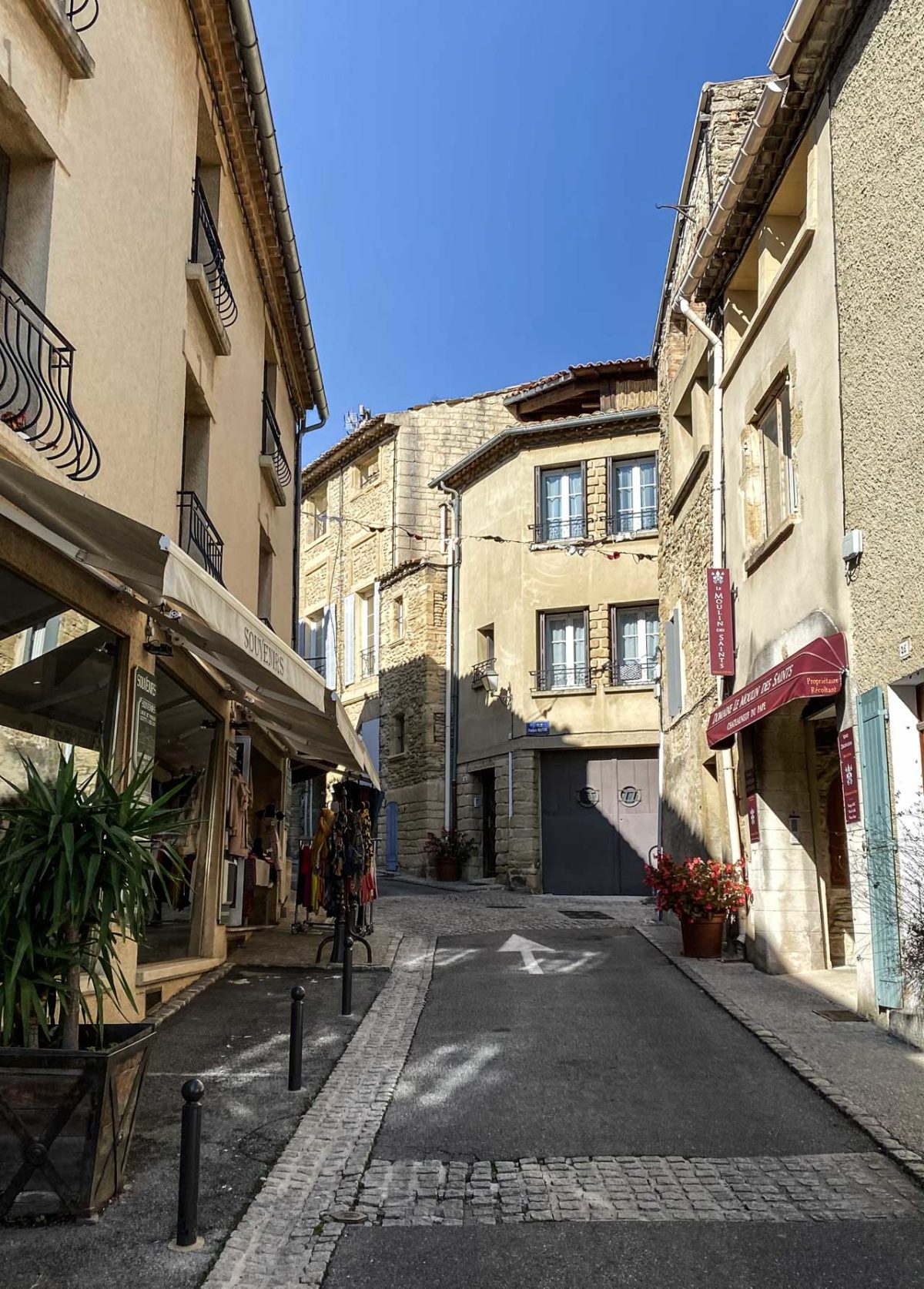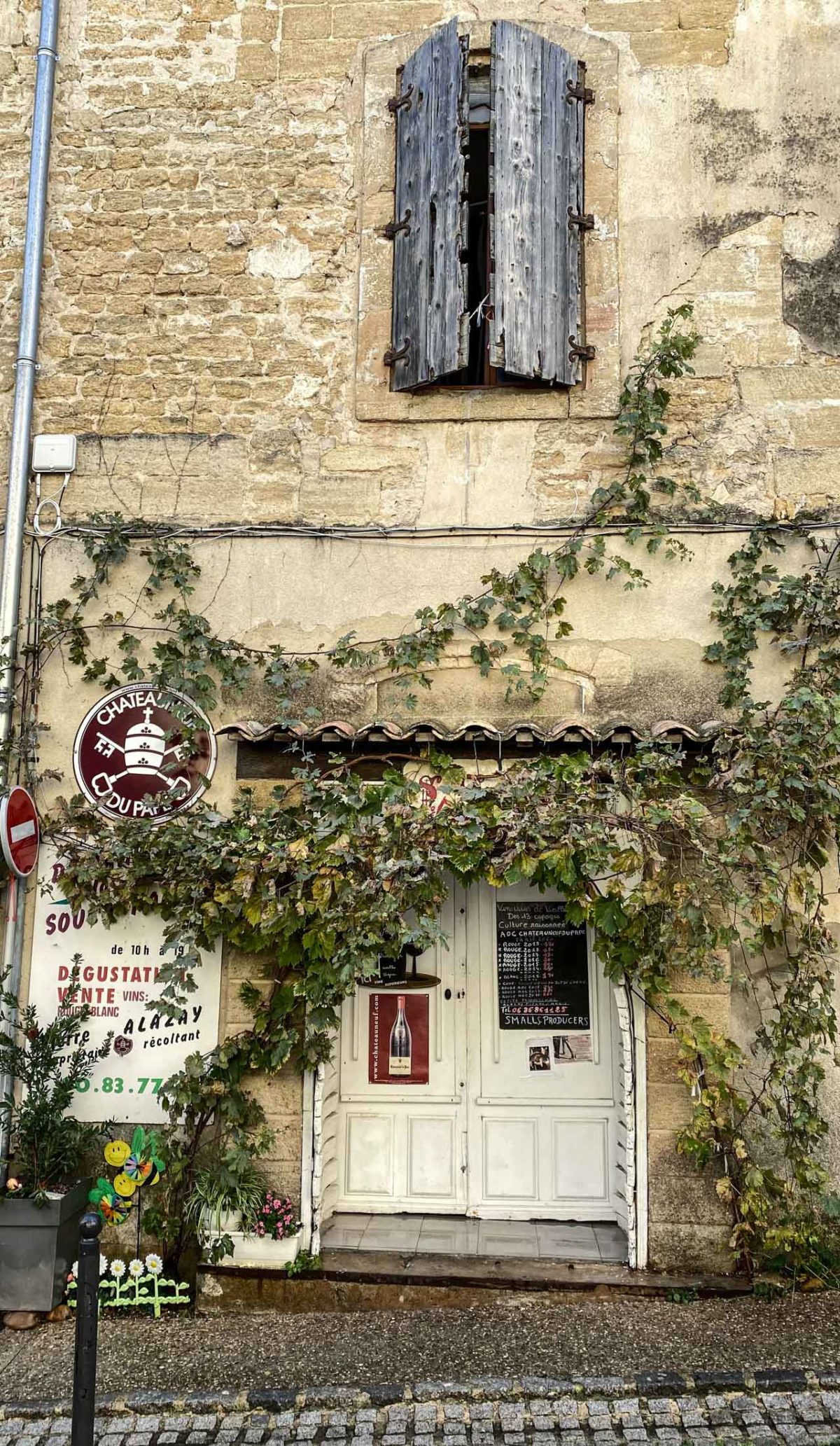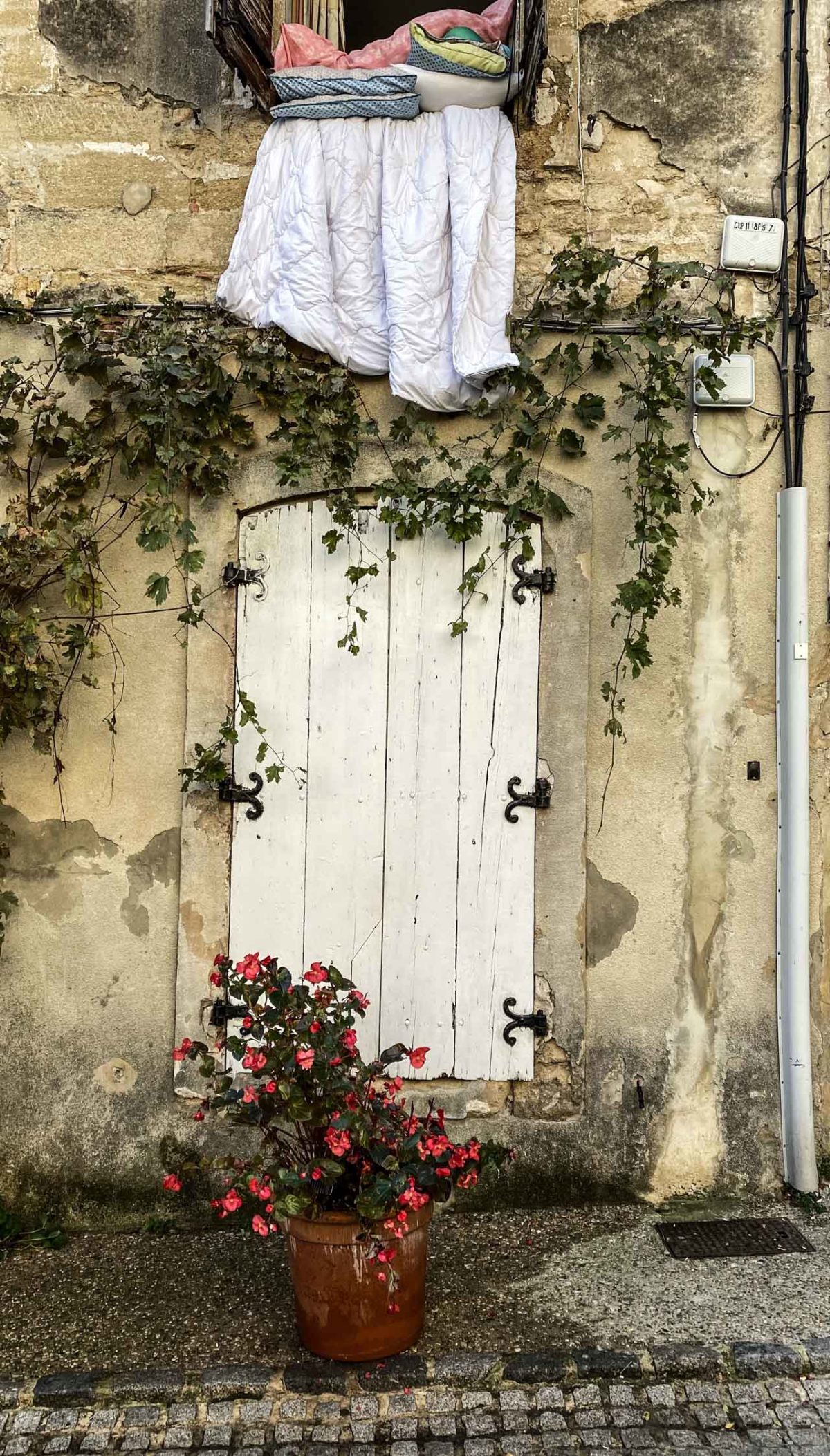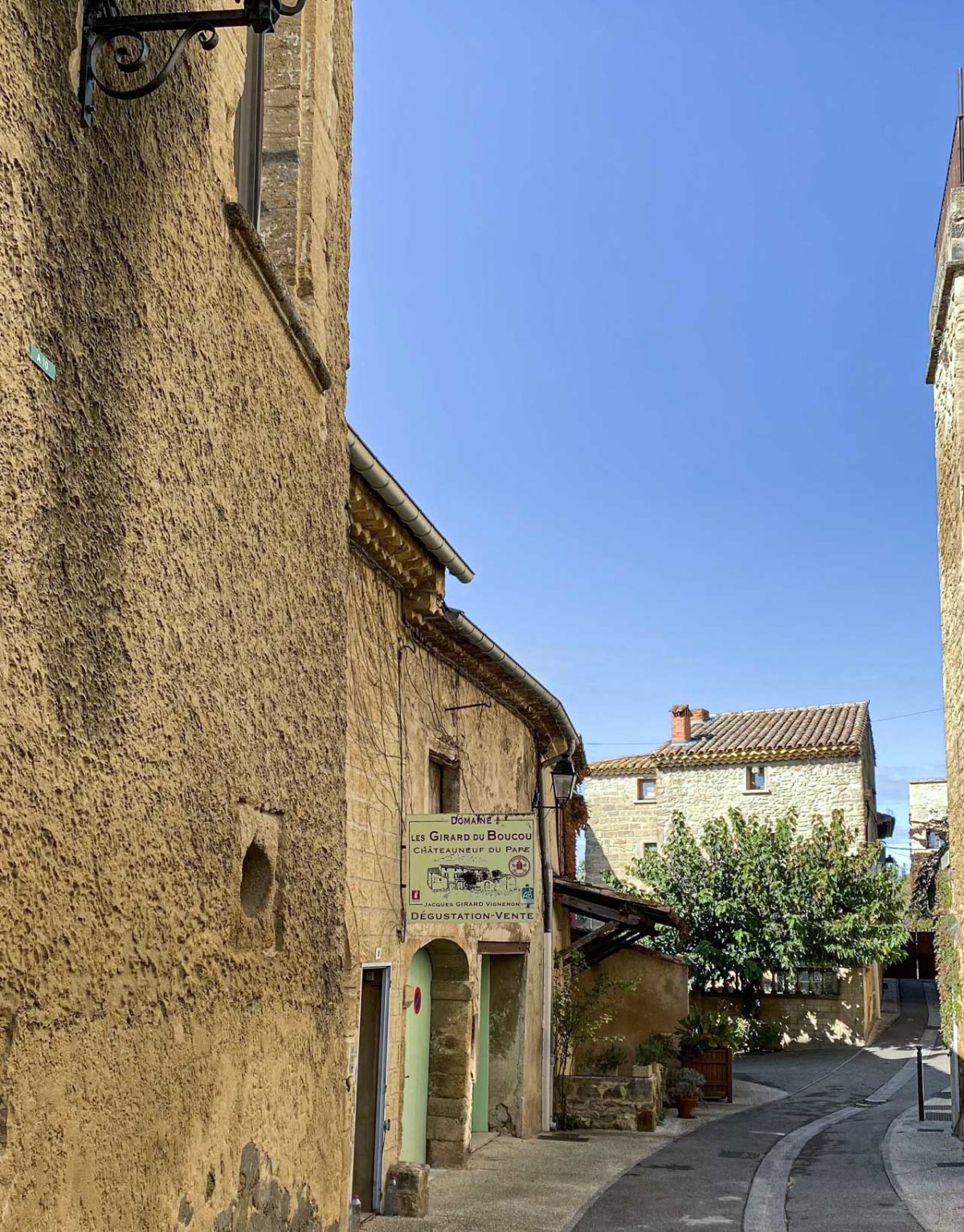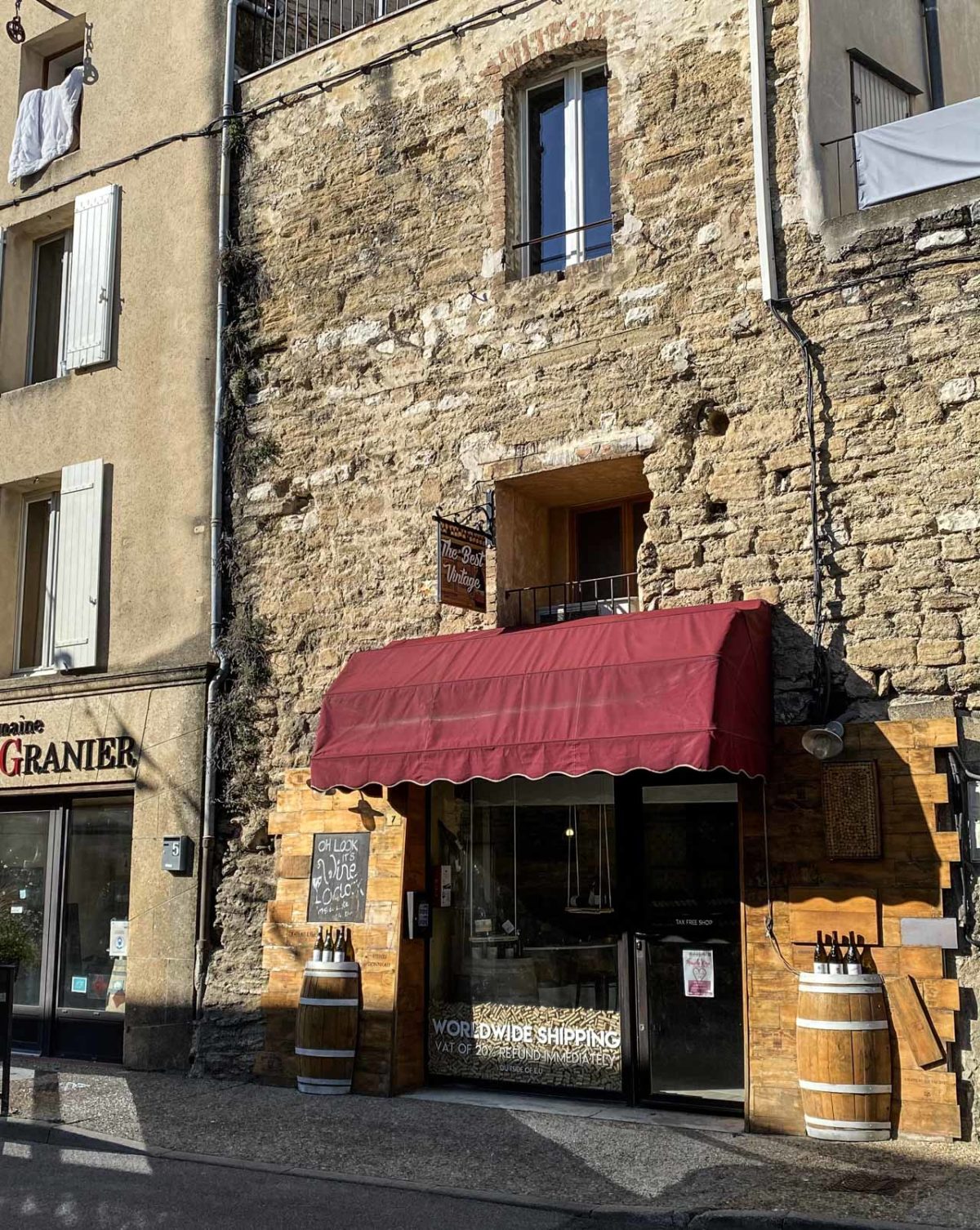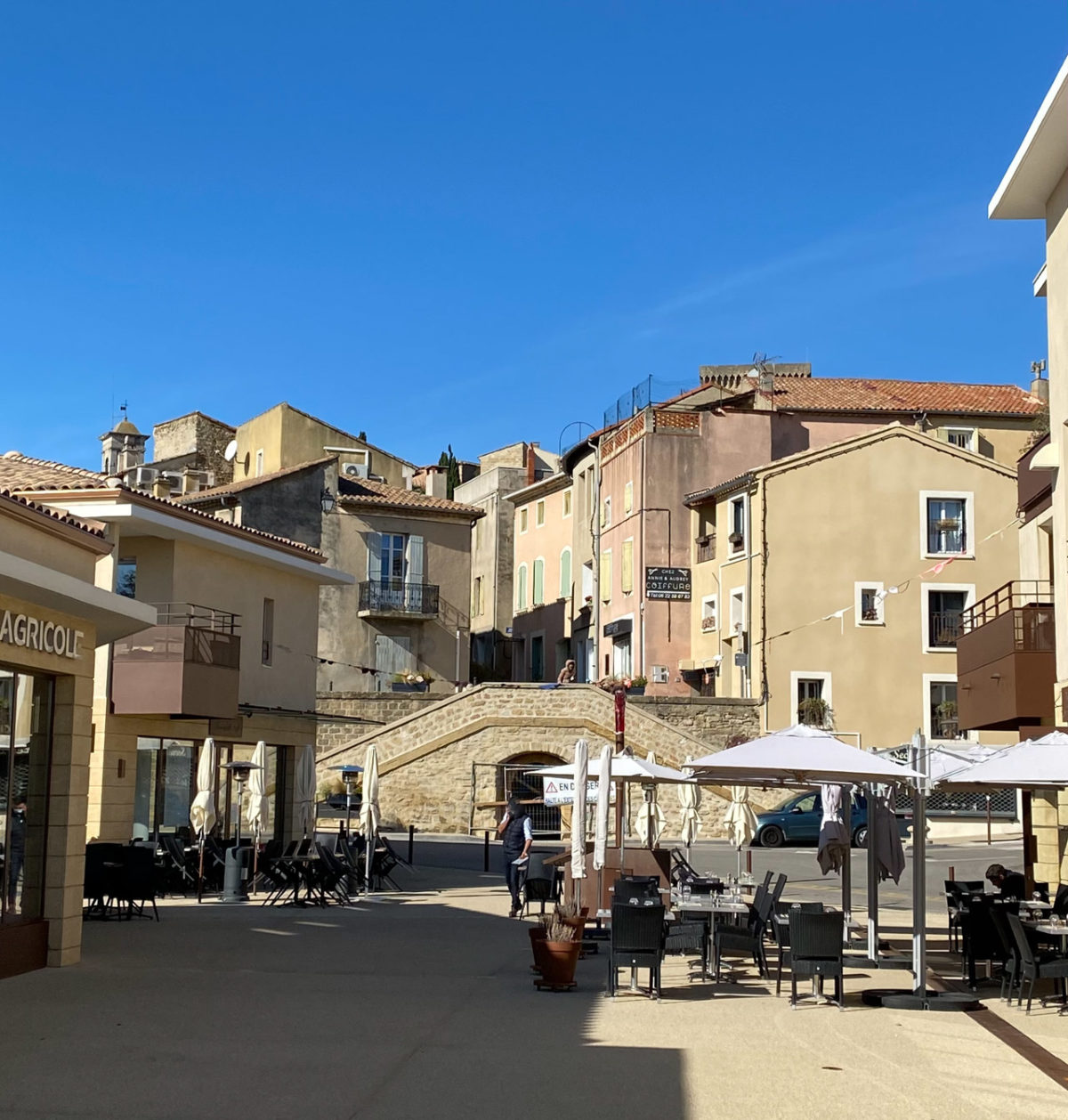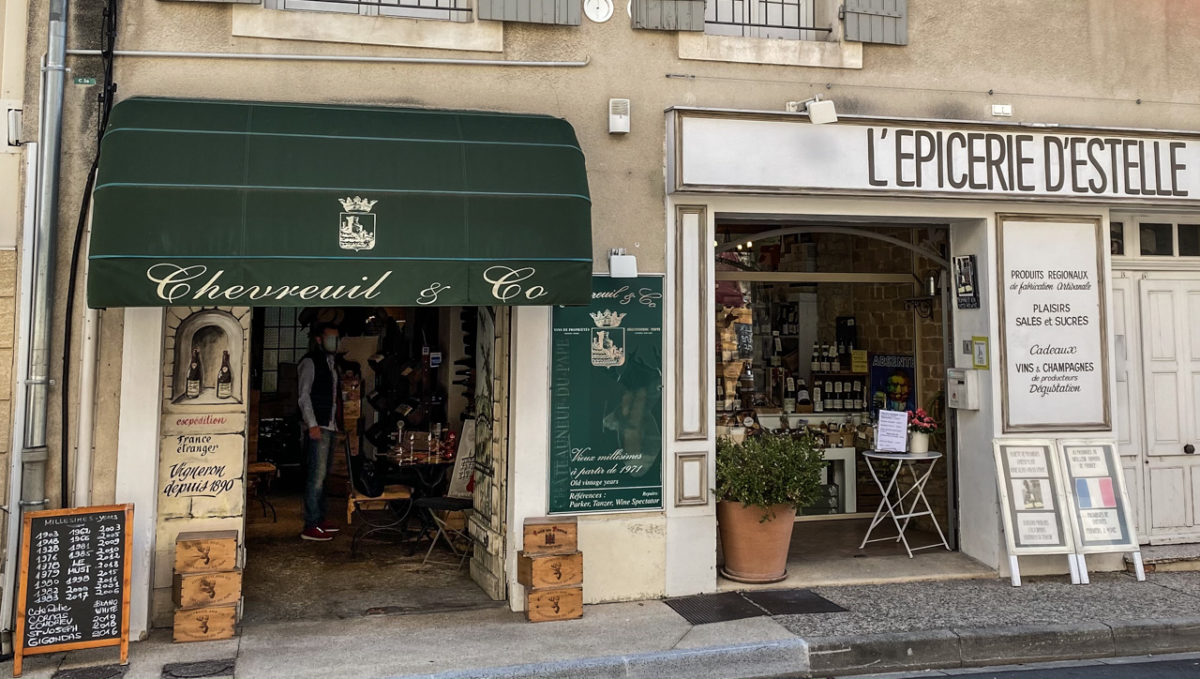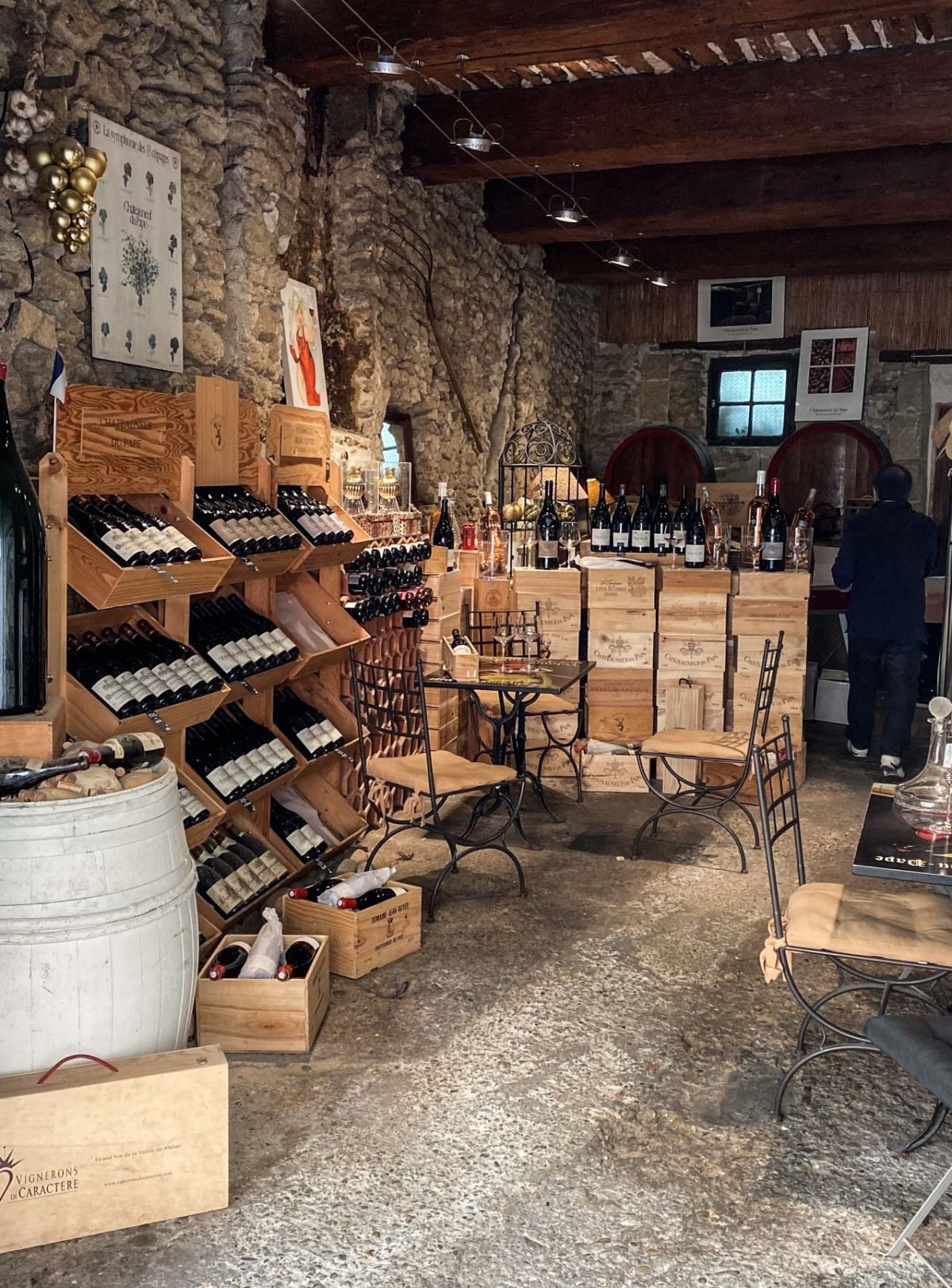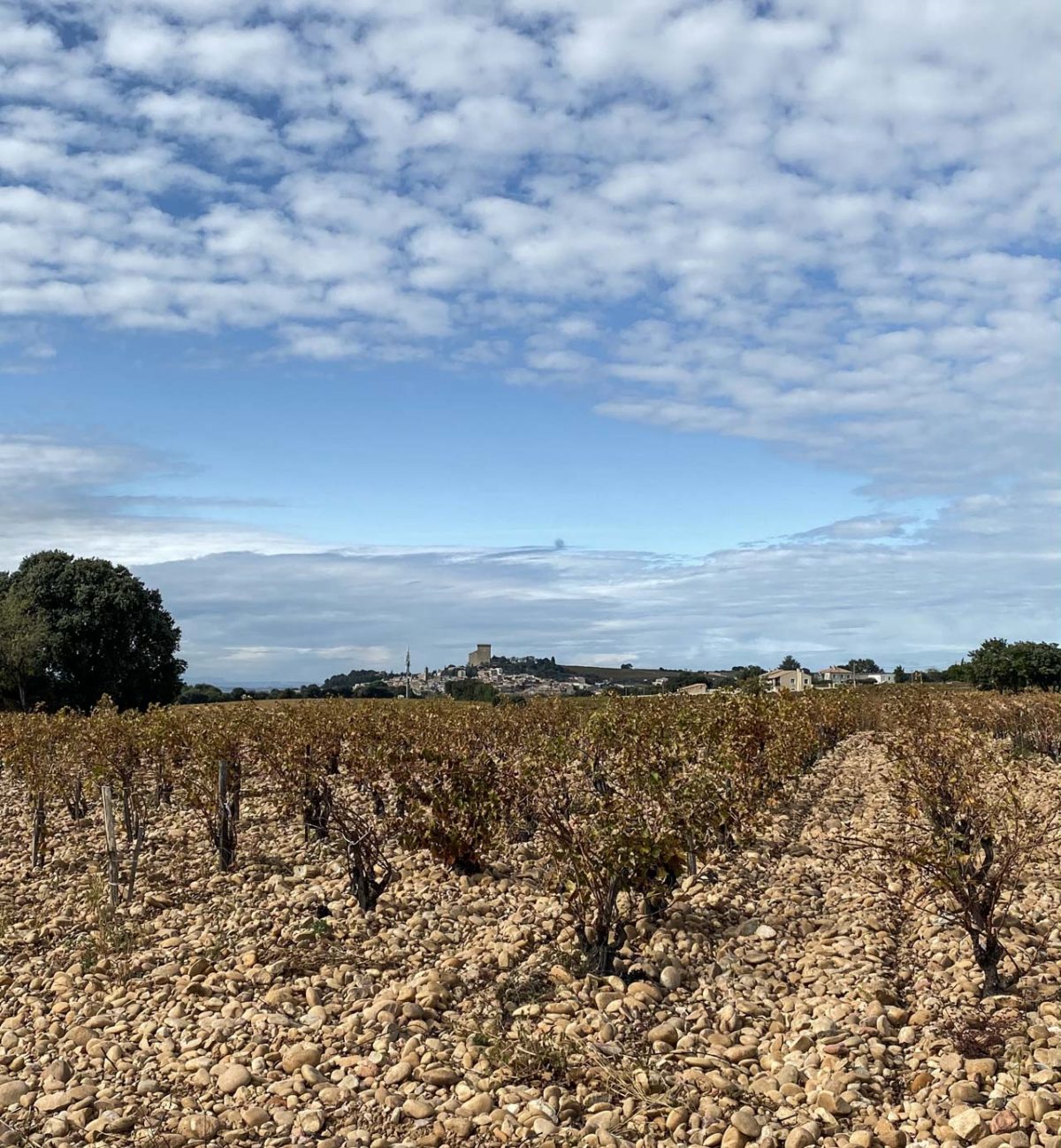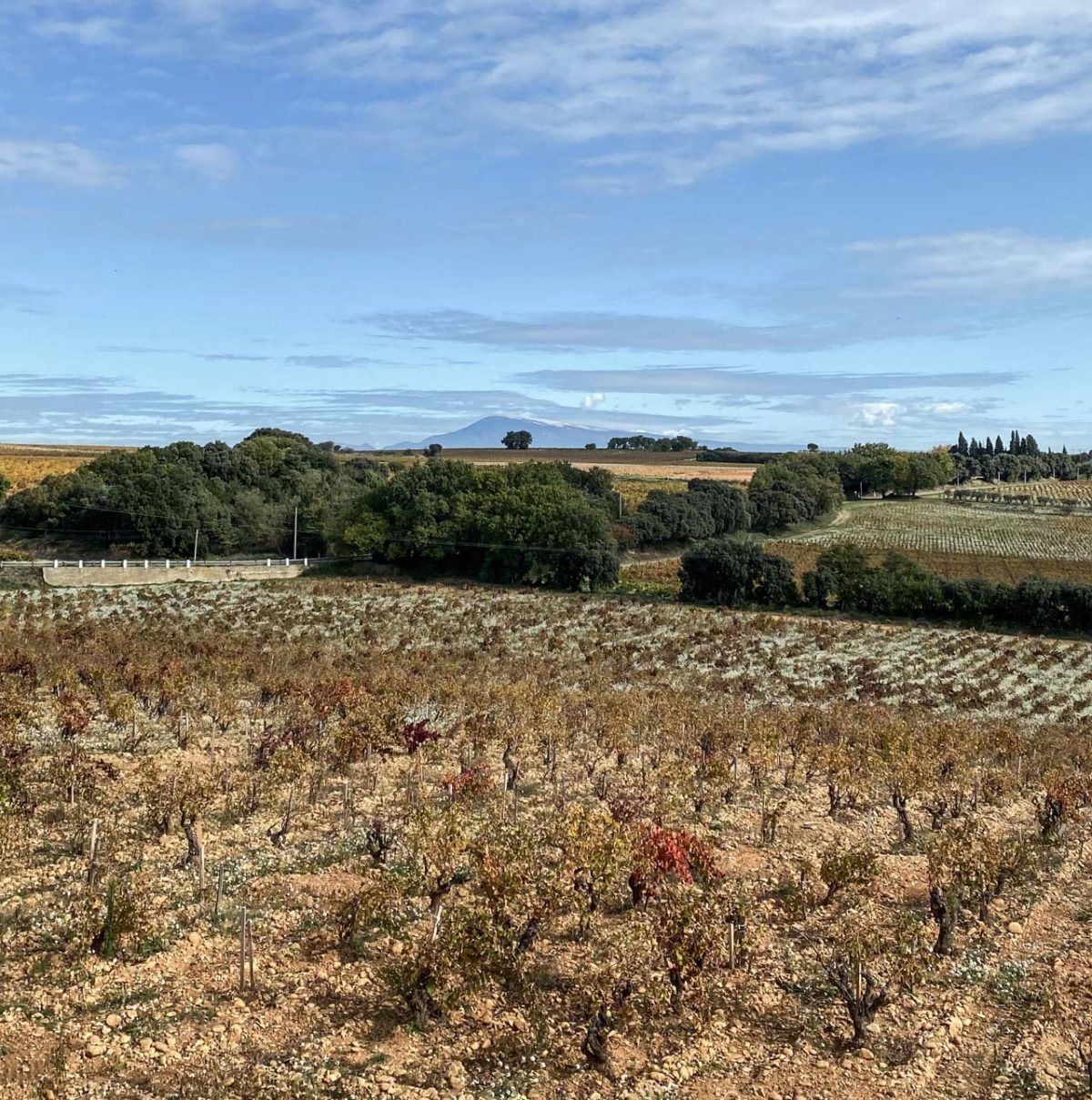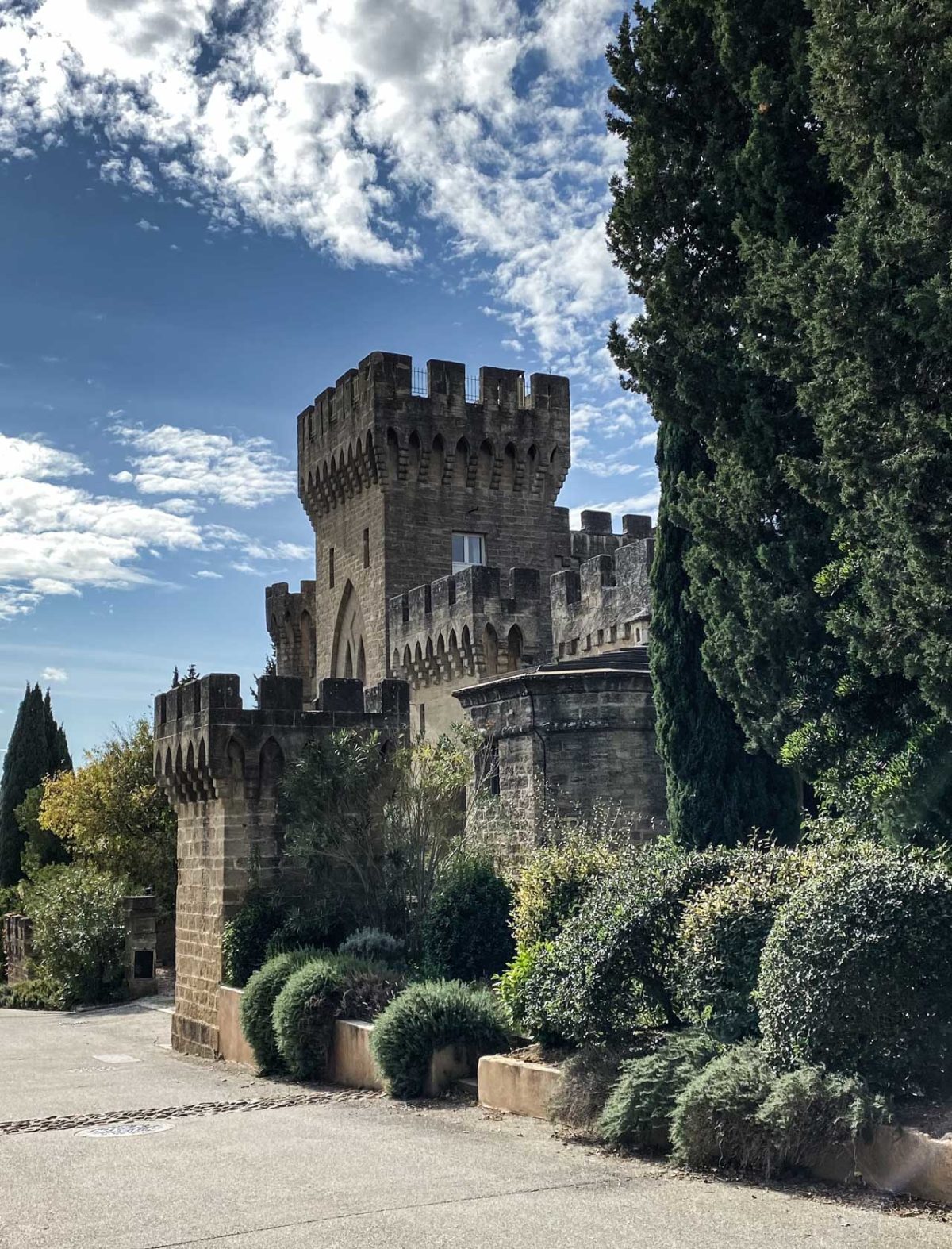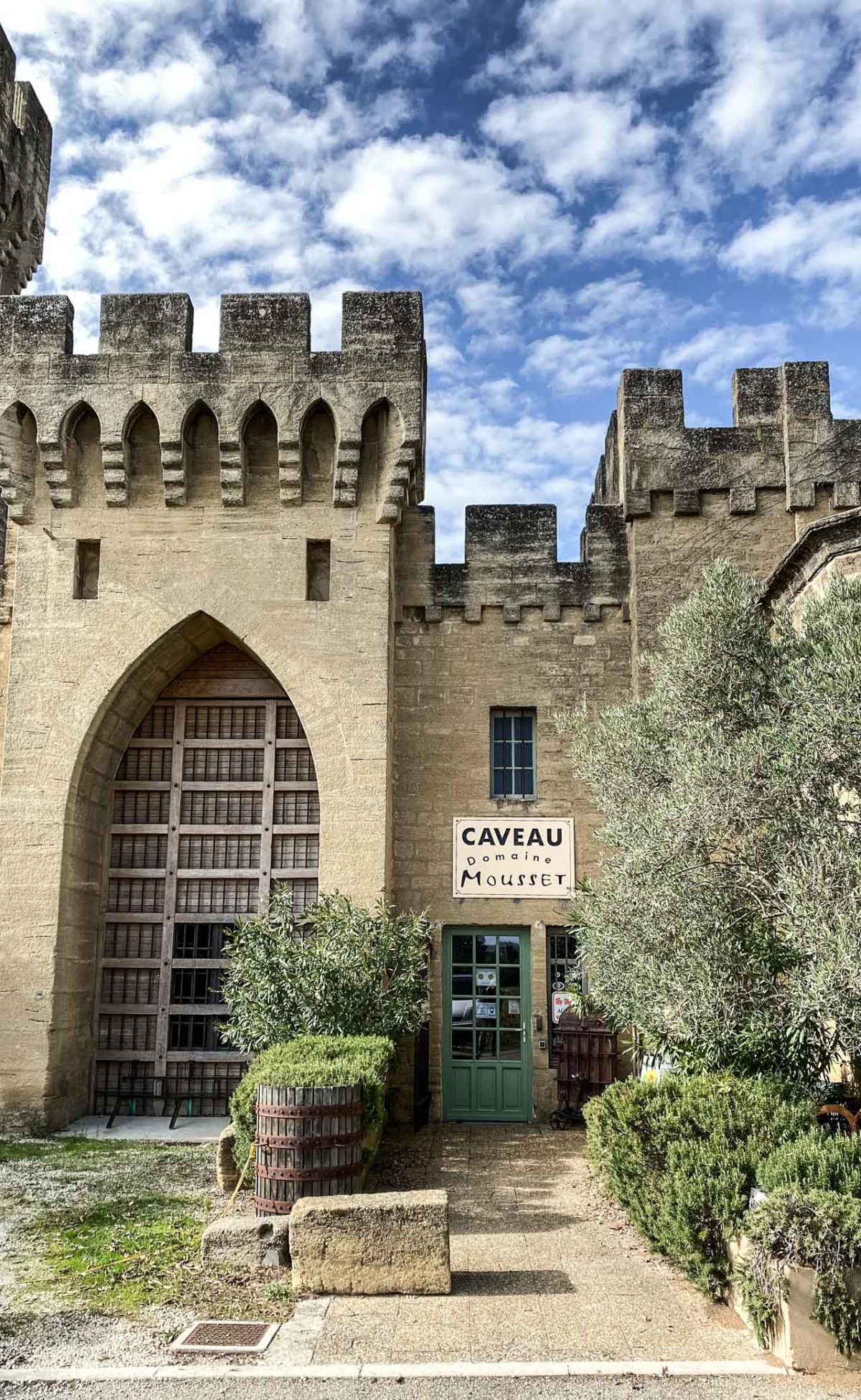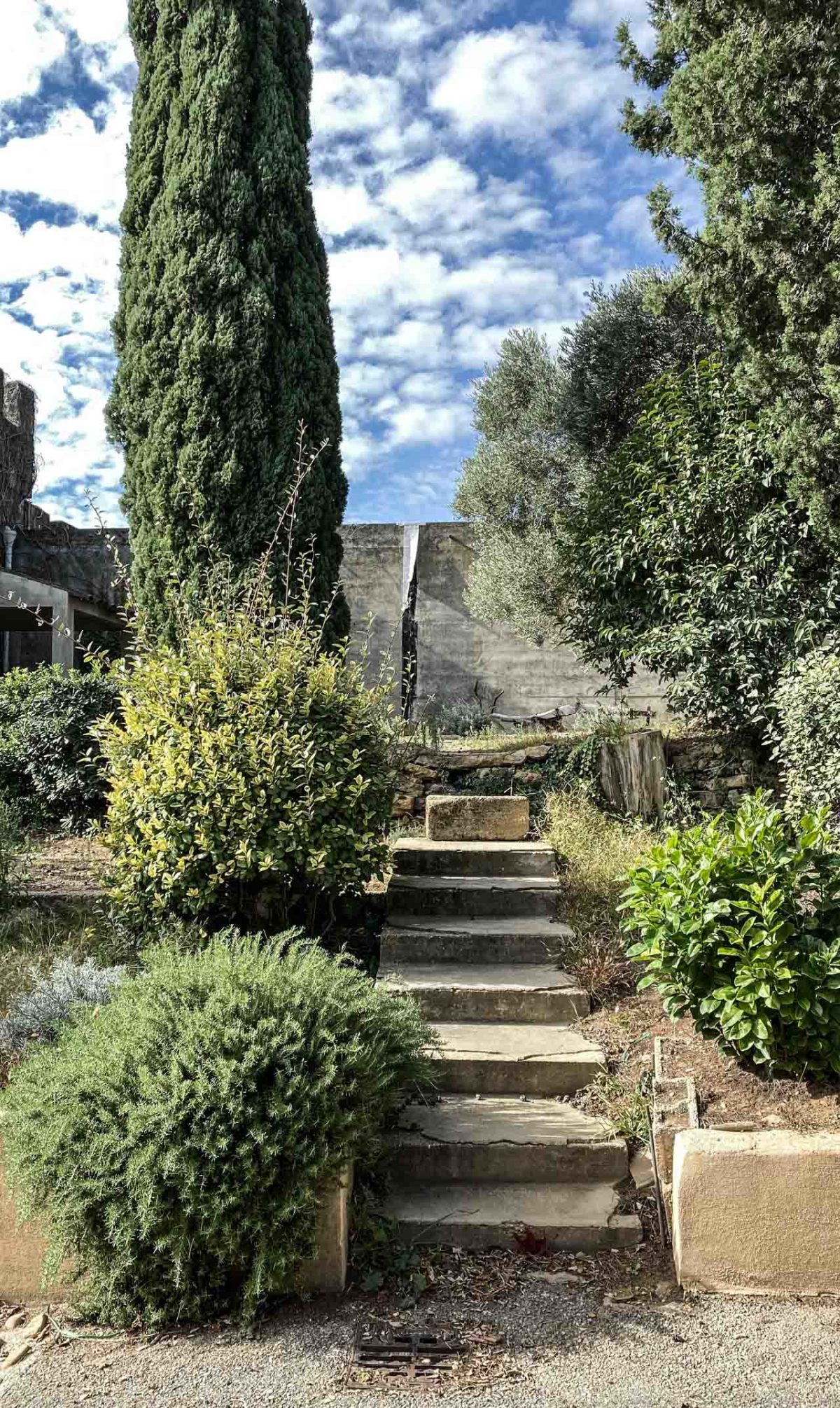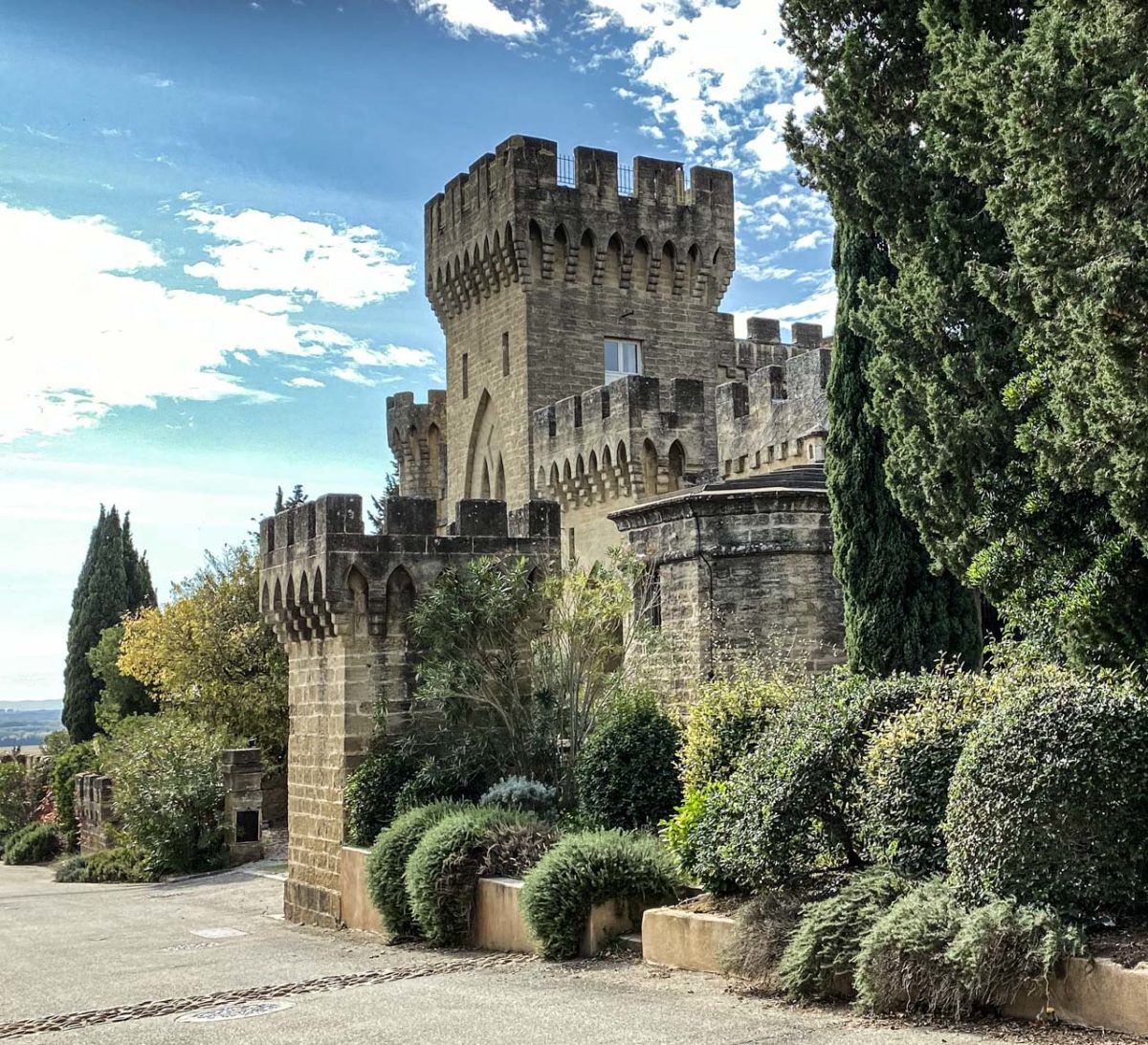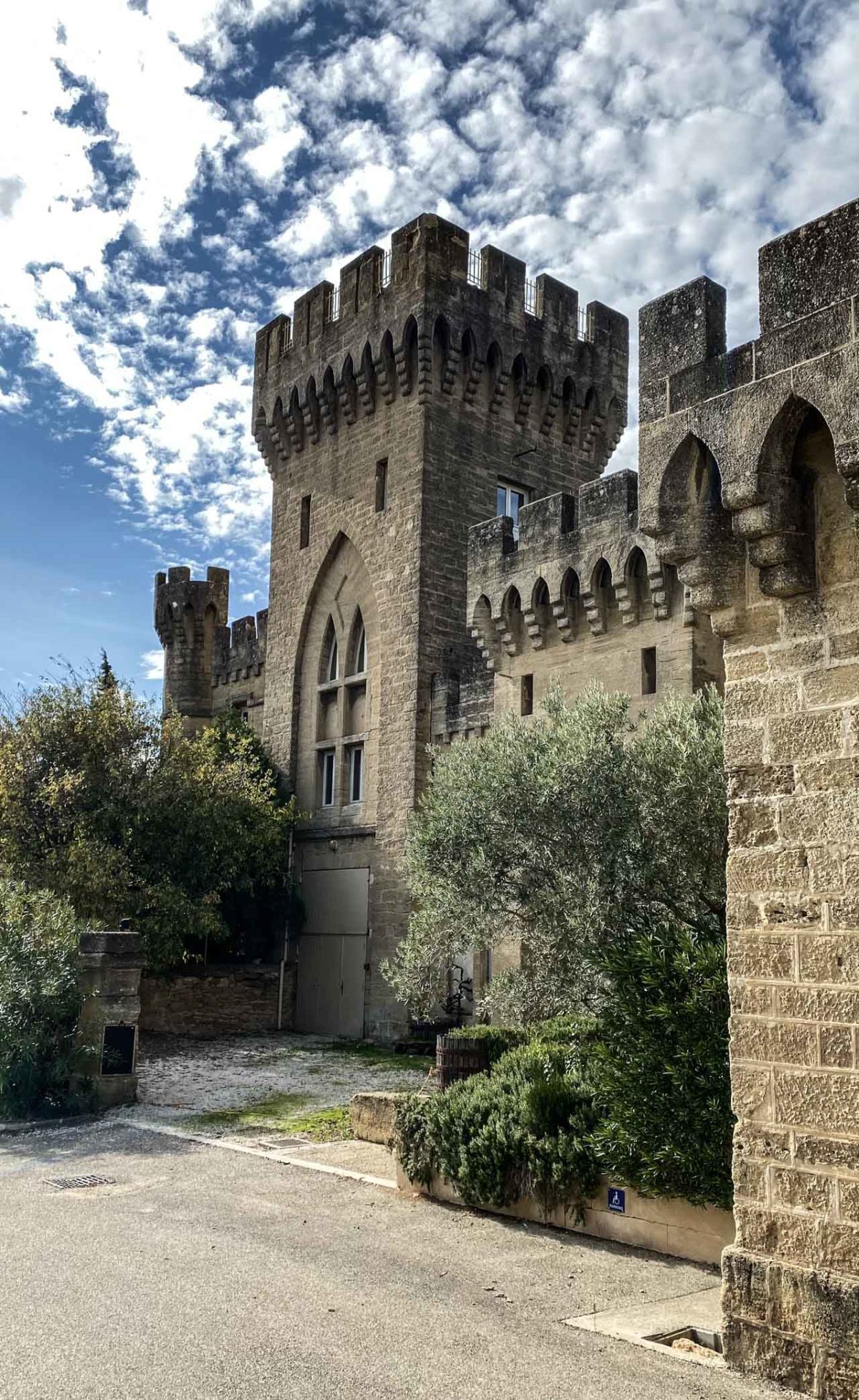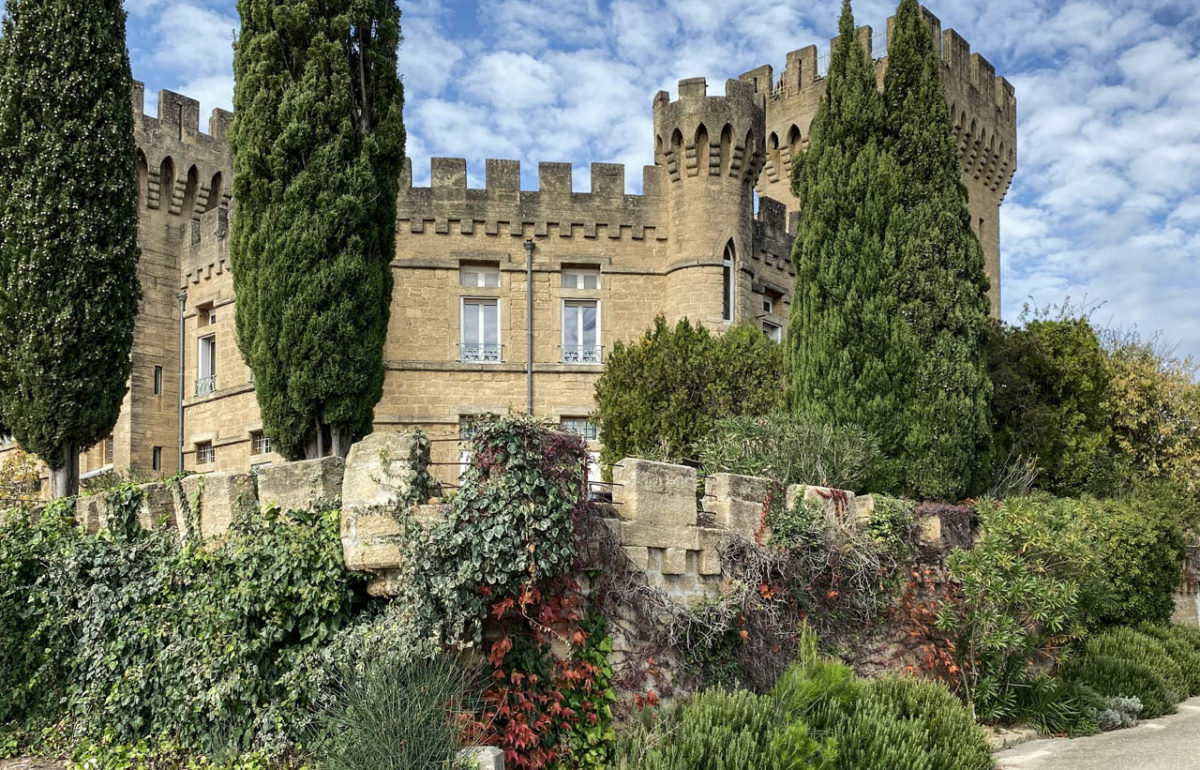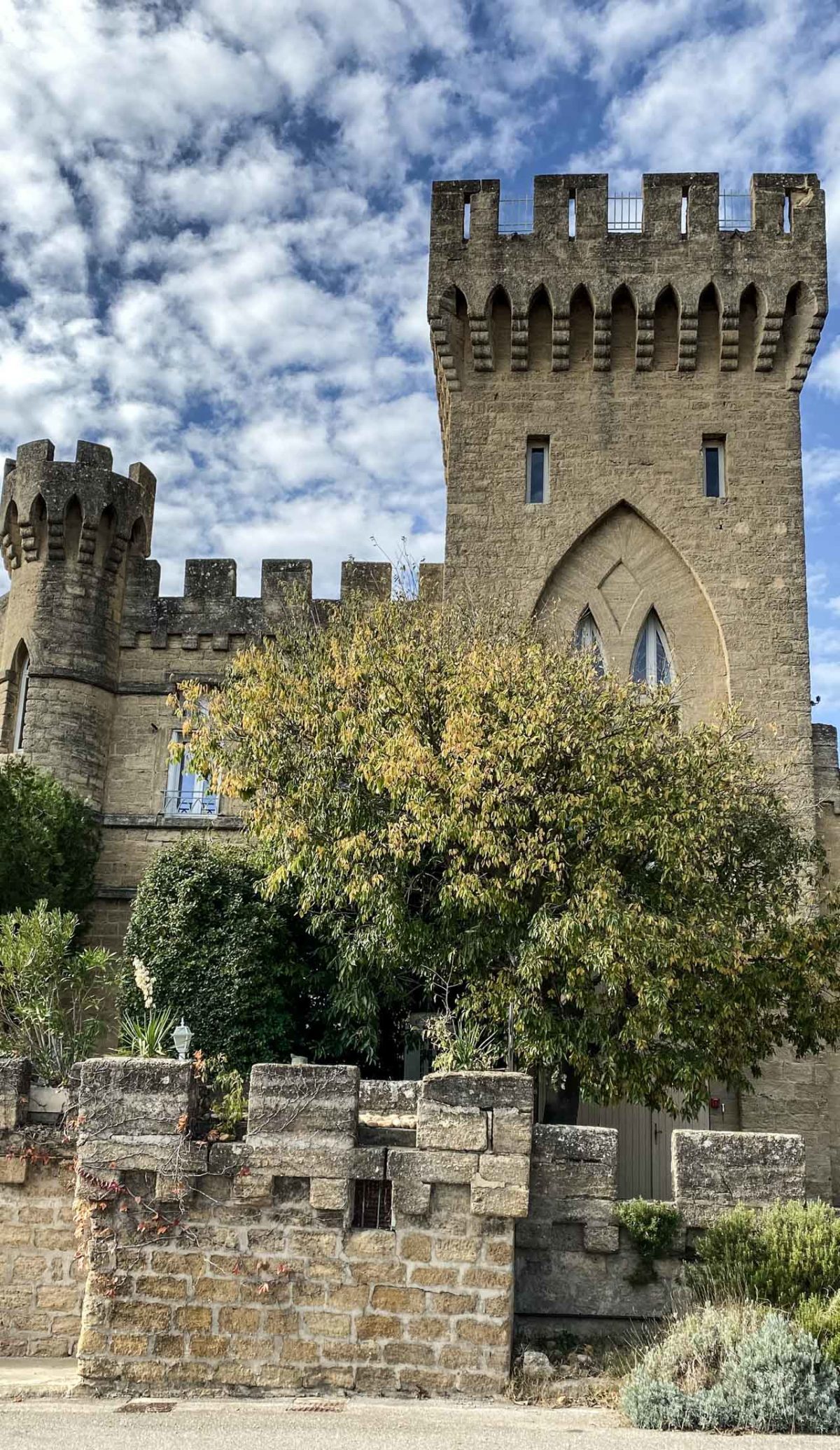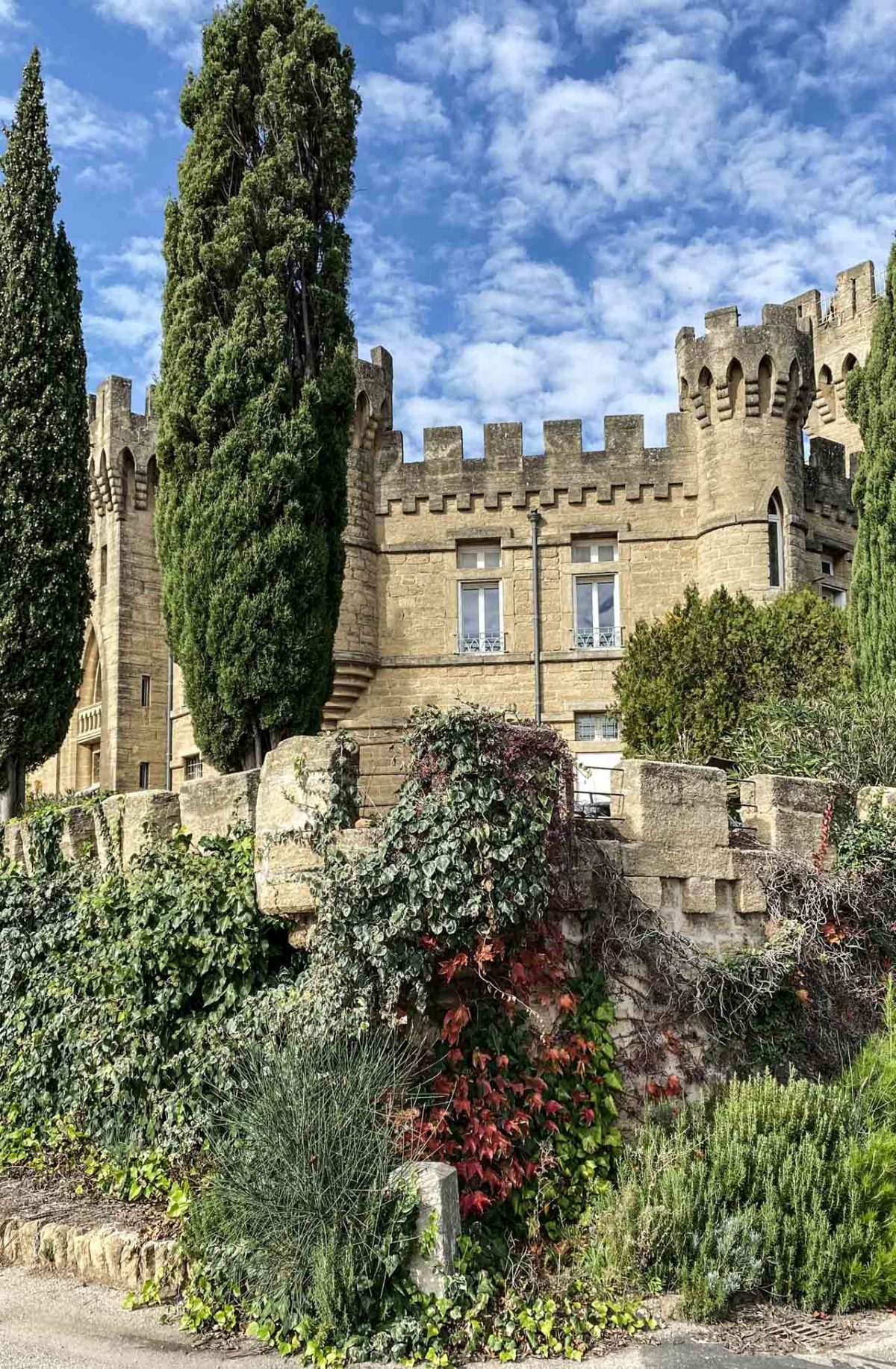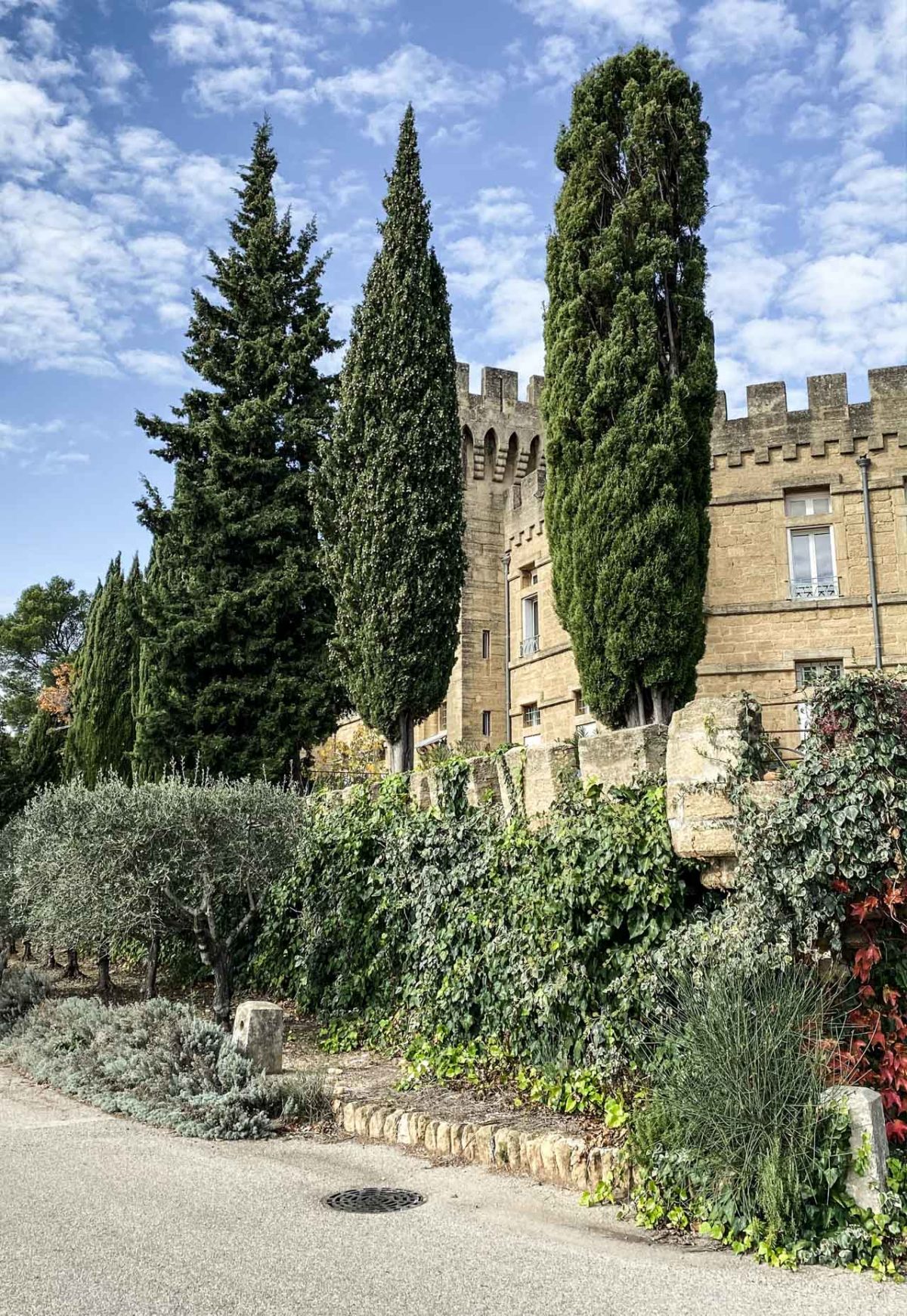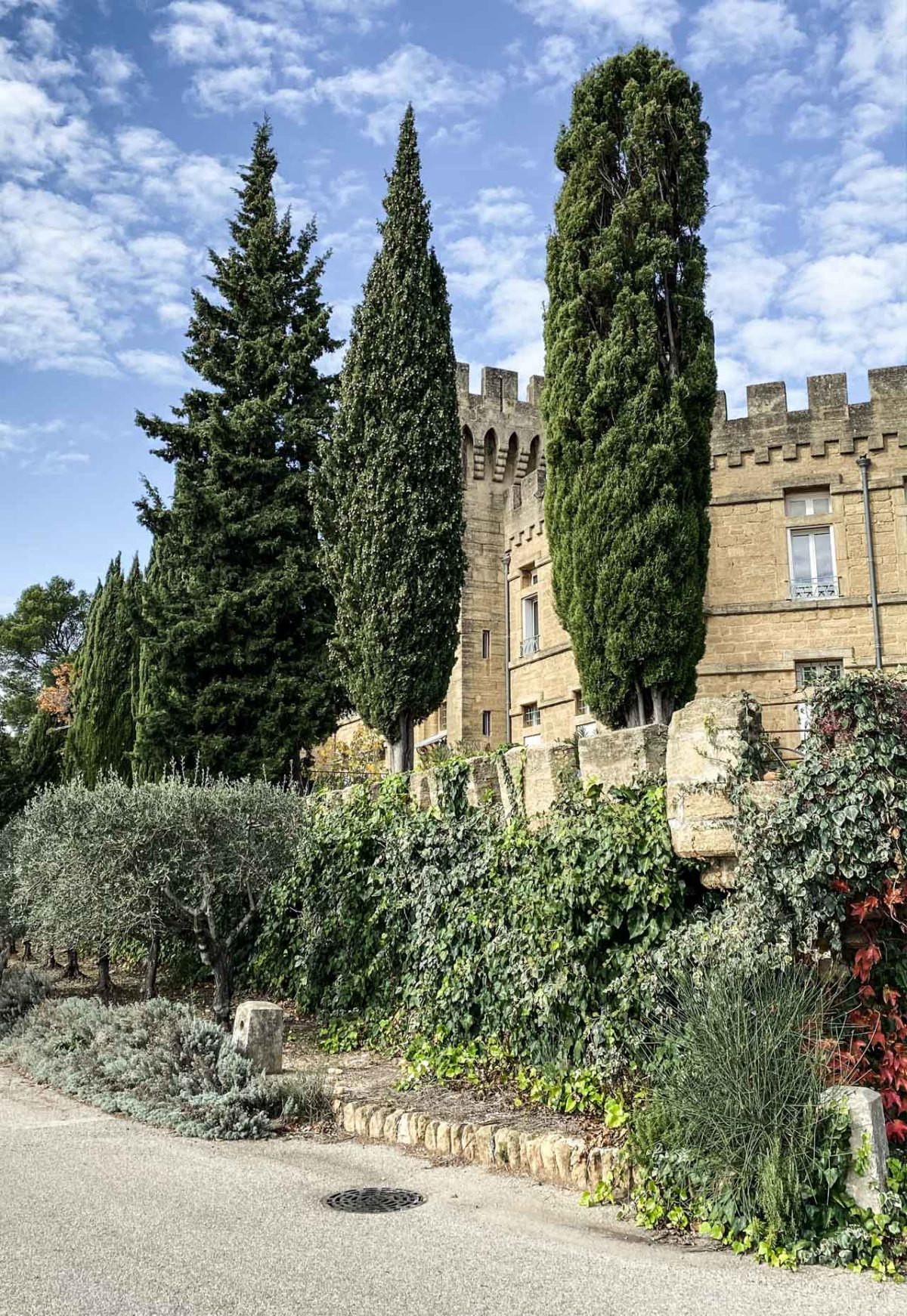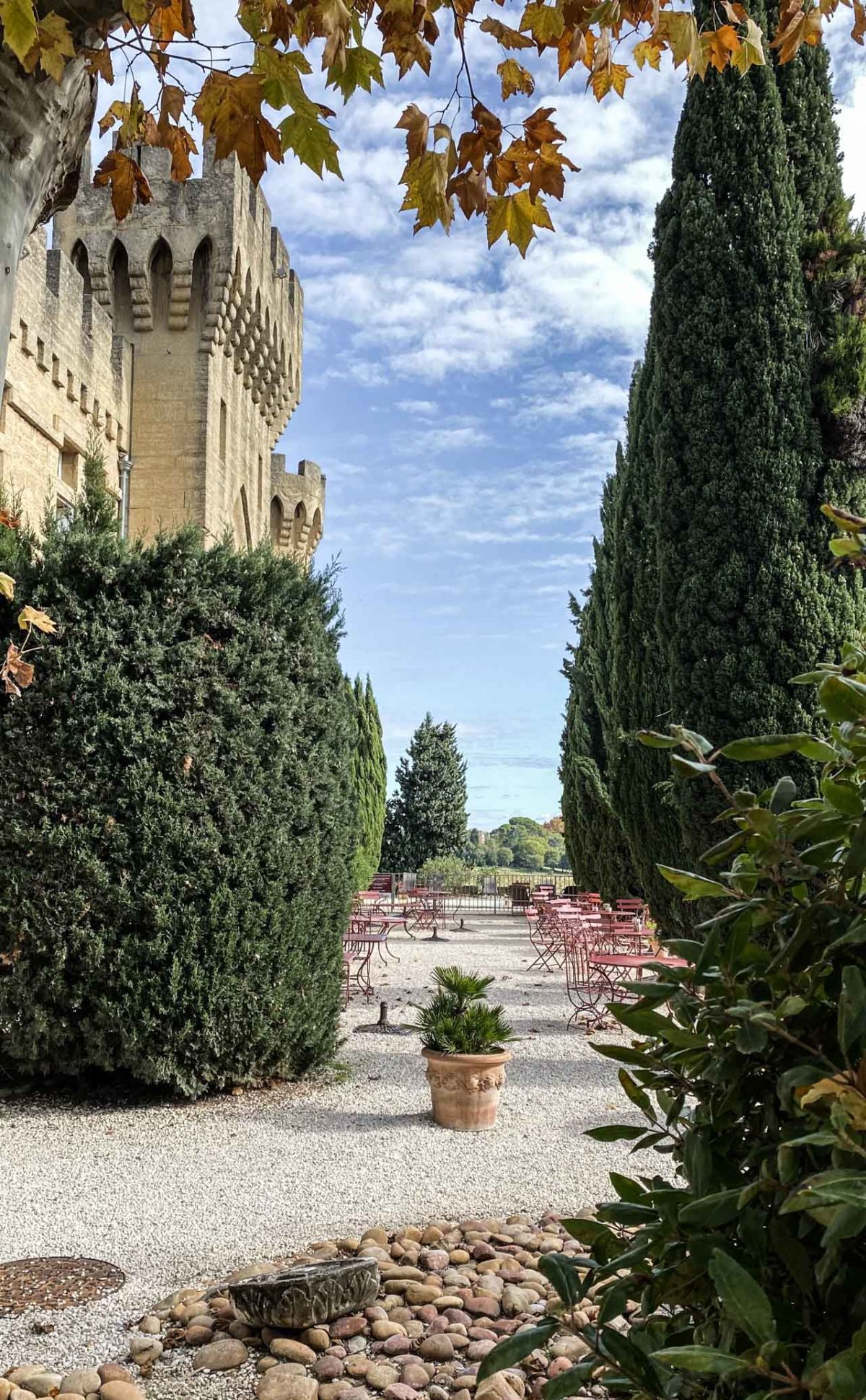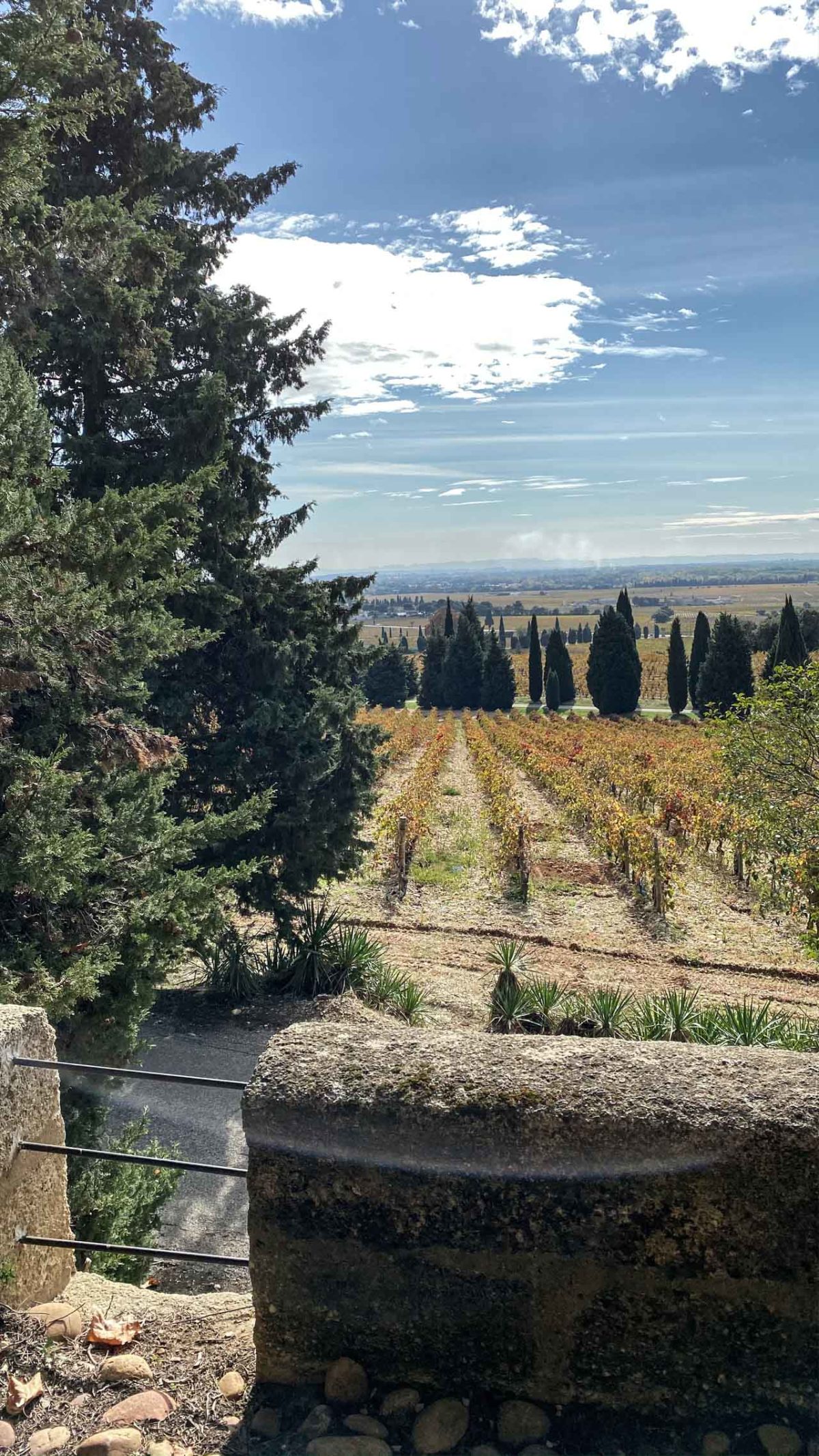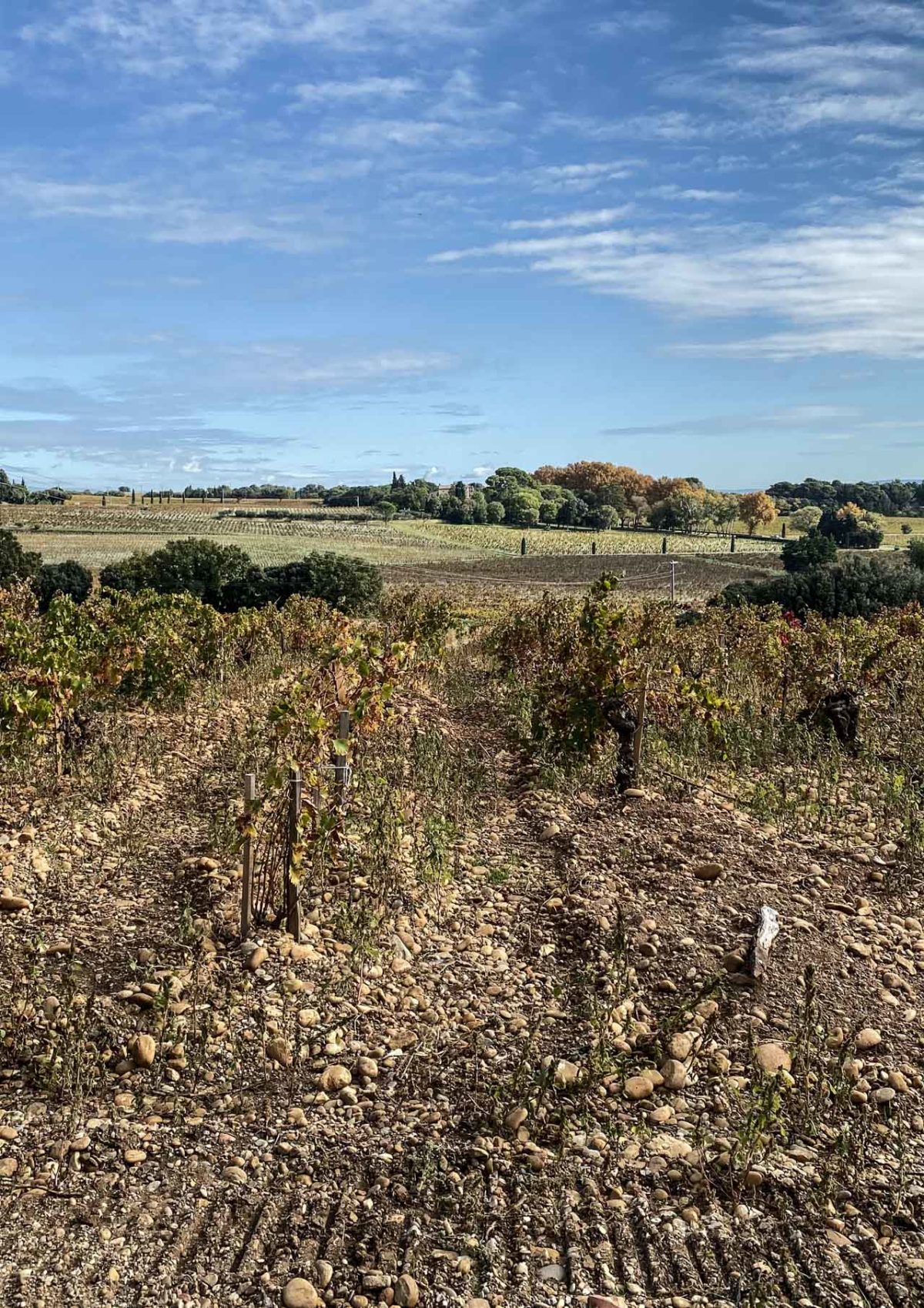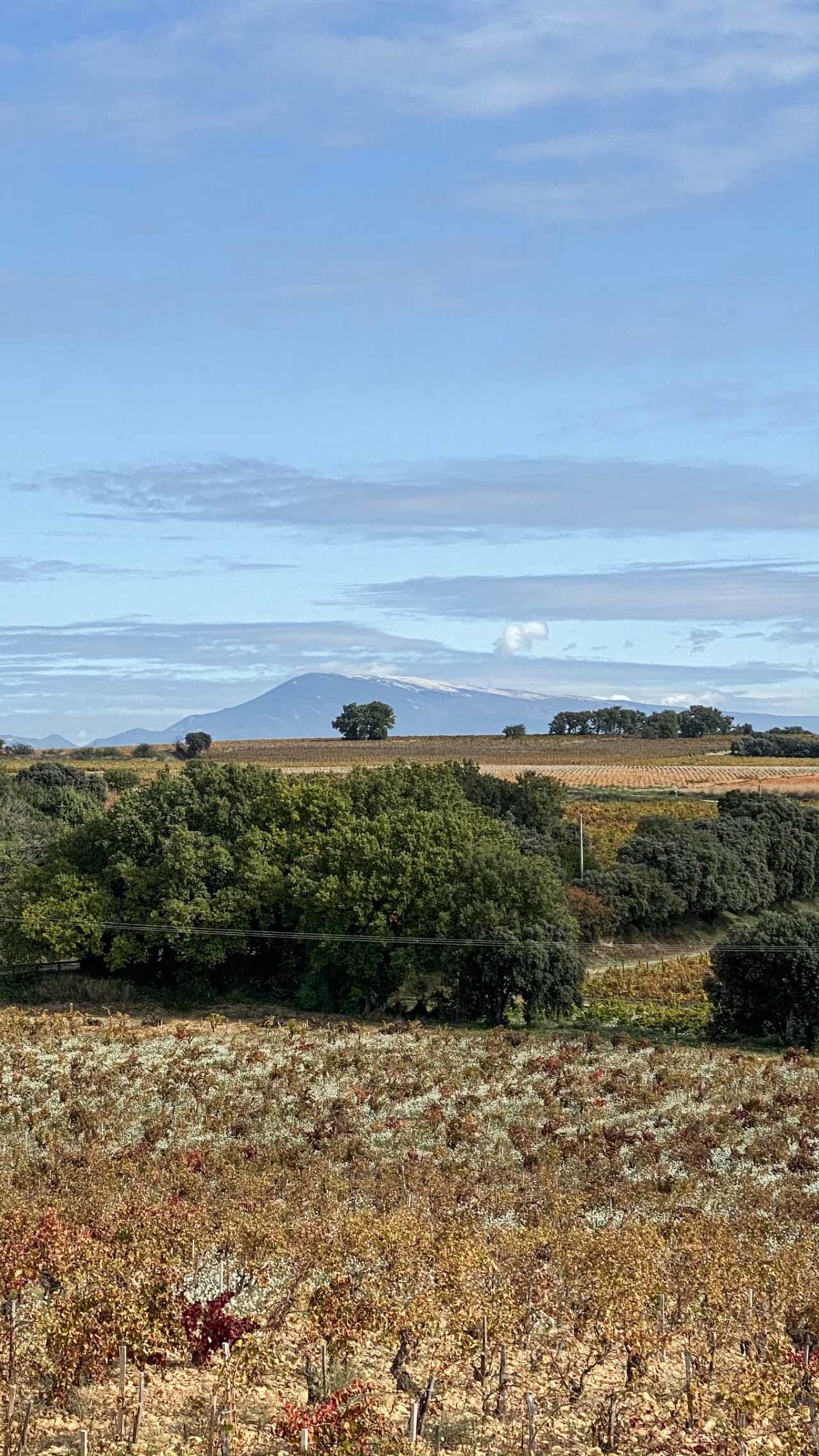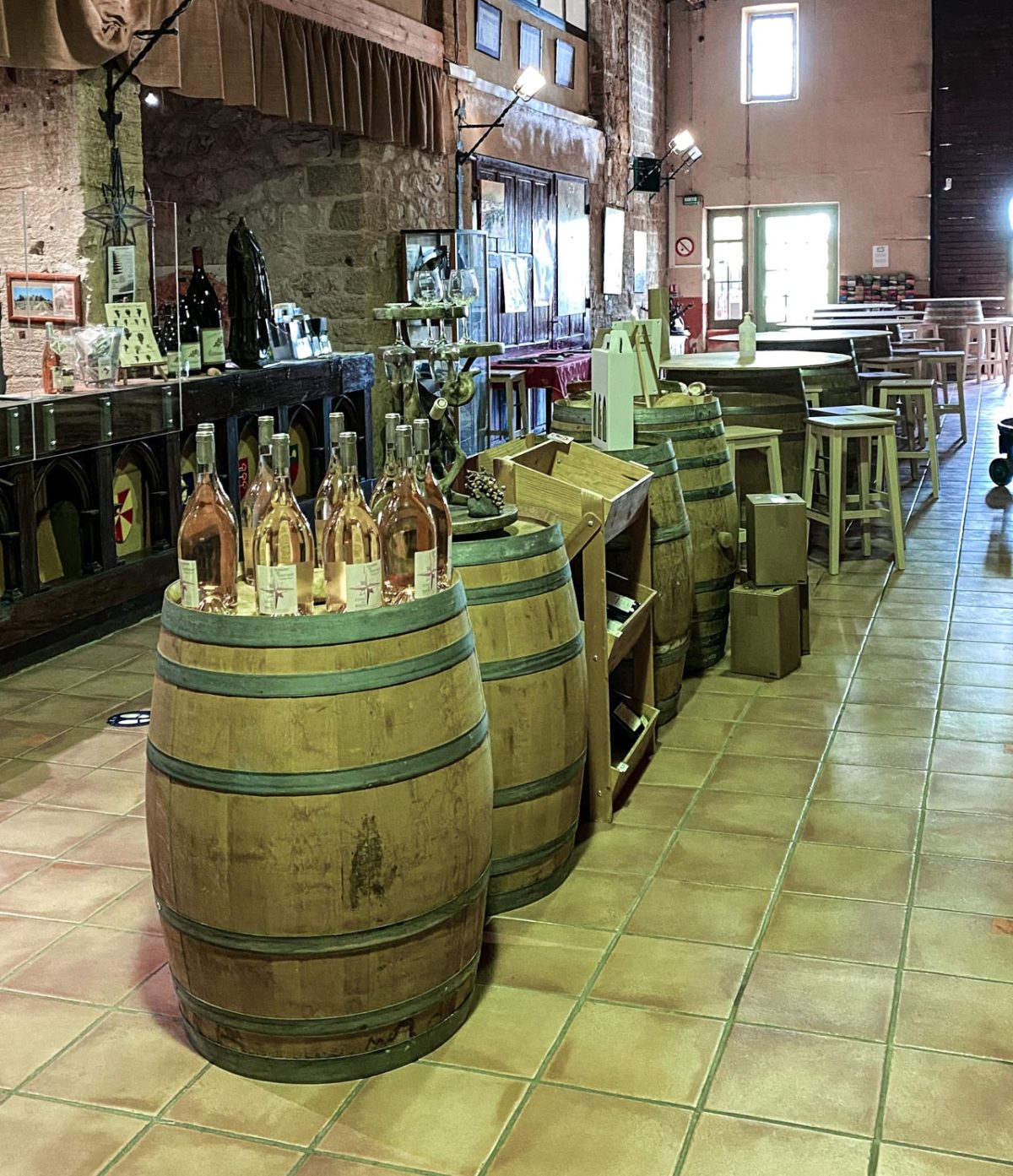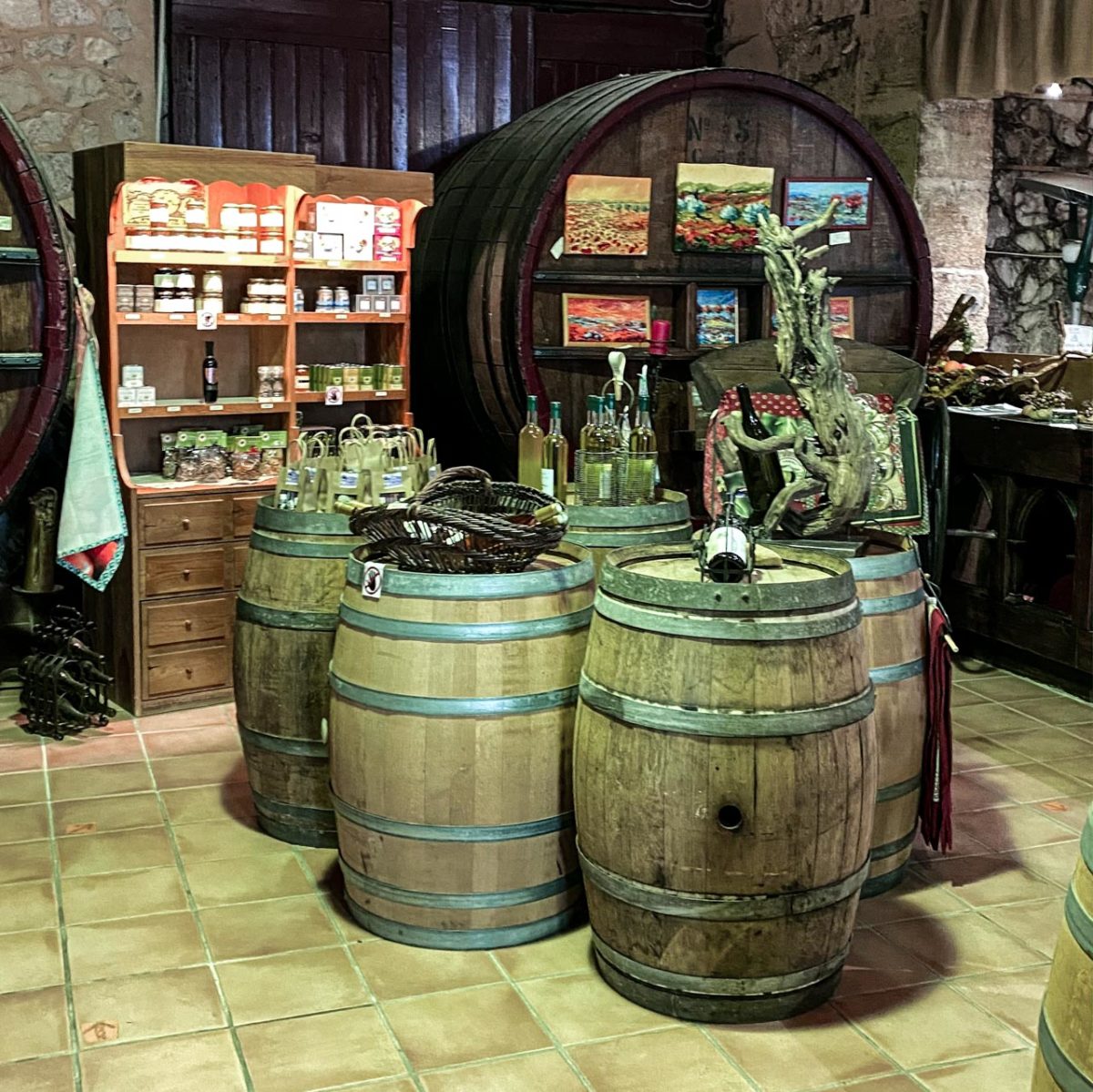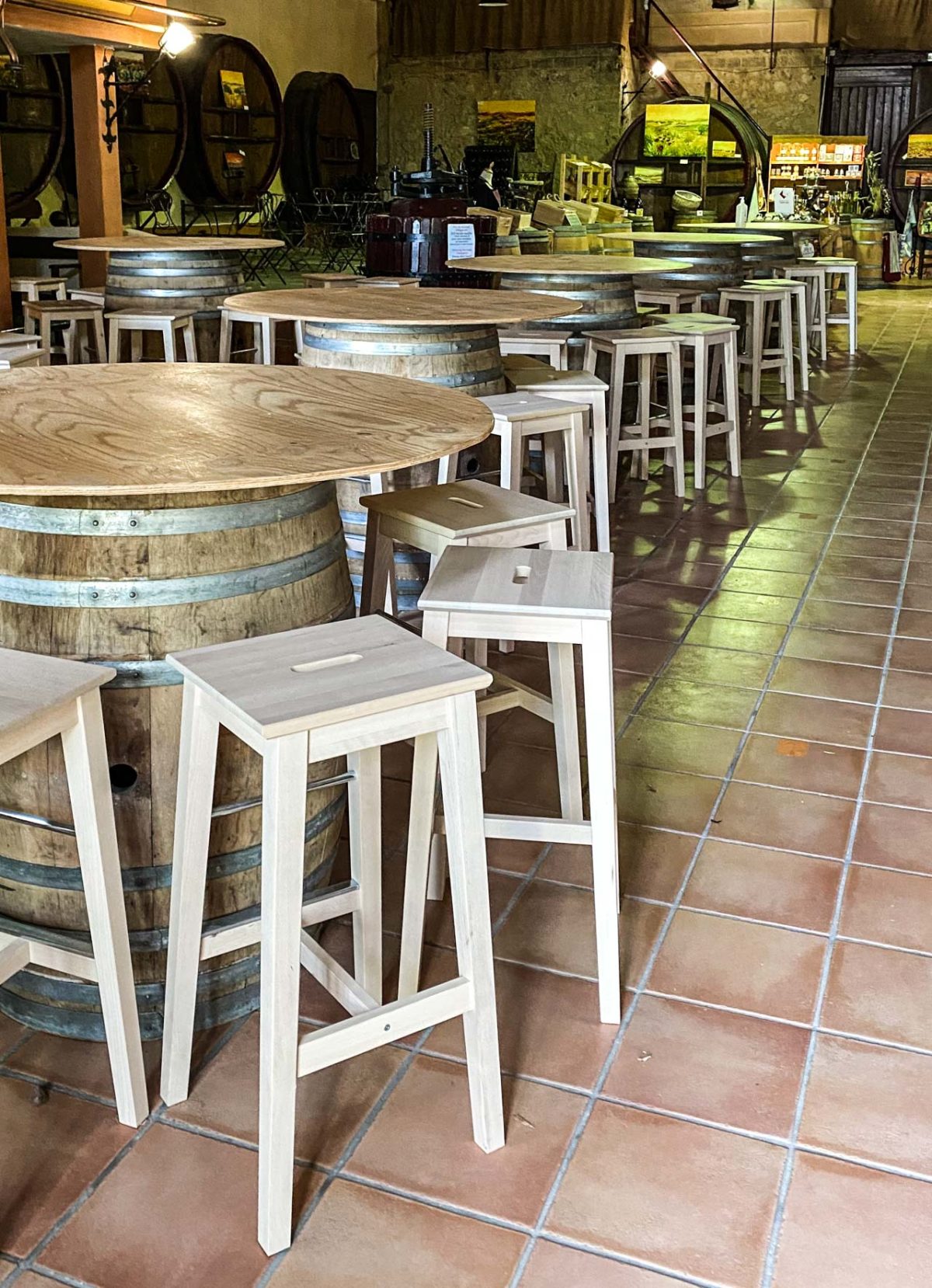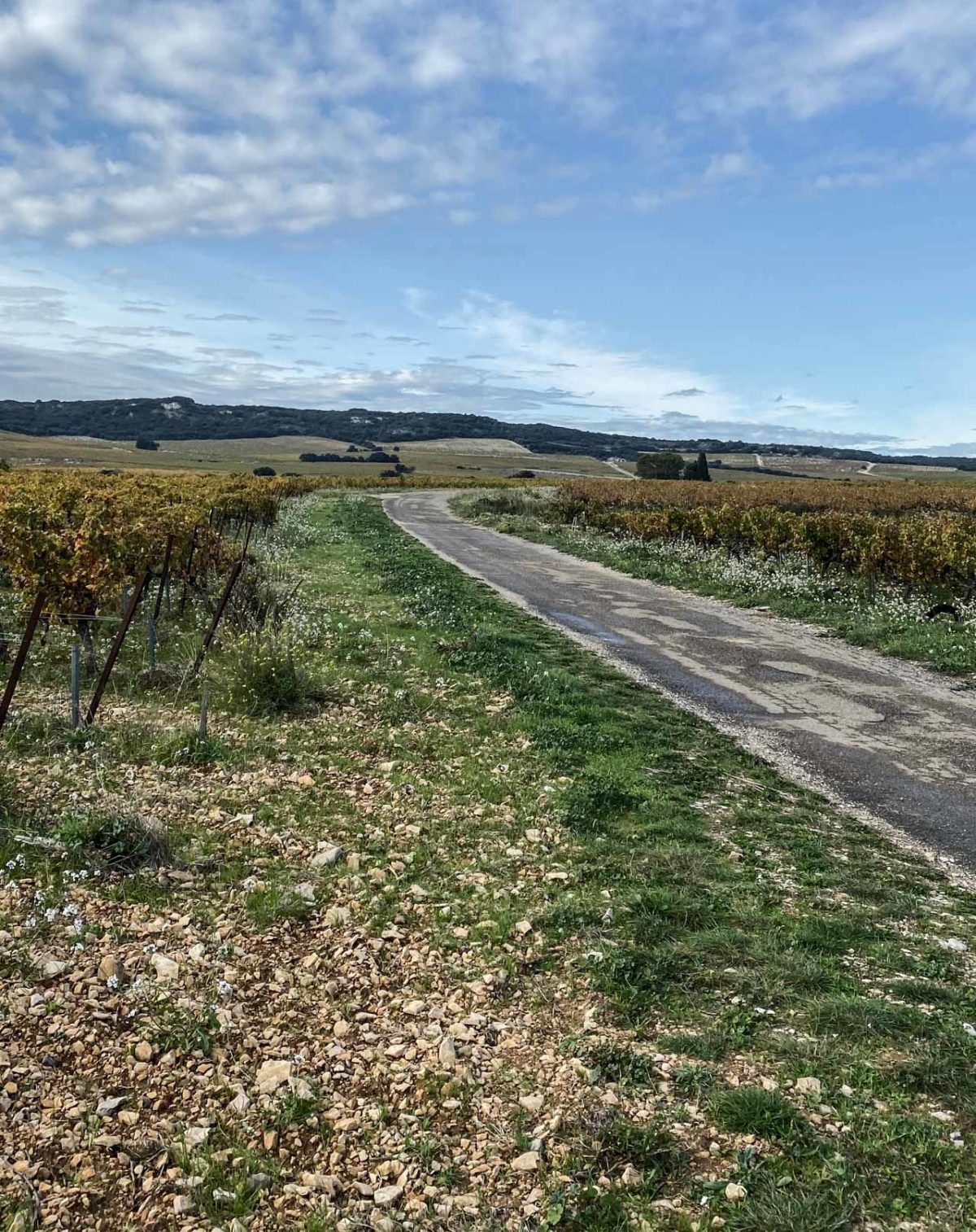 Bisous Tonja