(Werbung aus Leidenschaft)
Ich freue mich sehr, dass ich euch mit meinem Obstkörbchen Post (hier) inspirieren konnte und mir schon einige geschrieben haben, dass sie sich auch welche gekauft haben. Fast noch größer aber, war die Frage nach meiner Glaskaraffe mit dem Rattangeflecht. Die will ich euch natürlich nicht vorenthalten.
Ich habe meine Karaffe schon etwas länger und in einem Geschäft in Nizza gekauft. Dummerweise hatte ich damals nicht geschaltet und die passenden Gläser gleich dazu gekauft. Als ich sie mir holen wollte, waren sie ausverkauft.
Letztens habe ich bei "Maison du Monde" sowohl die Karaffe als auch die Gläser gesehen und habe direkt ein paar Gläser mitgenommen. Ich empfehle euch aber zuerst mal im Dekoladen um die Ecke vorbeizuschauen, denn solche Sachen gibt es ja zurzeit überall. Denkt an #shoplocal. Hier in Nizza gab es die Gläser auch in vielen Geschäften, aber nie so viele, wie ich gerne gehabt hätte…
Bei den Gläsern kann man das Geflecht übrigens abnehmen und das Glas bequem in der Spülmaschine waschen.
---
(Advertising out of passion)
I am very happy that I could inspire you with my fruit basket mail (here) and that some of you have already written to me that they have bought some. Almost even bigger, was the question about my glass carafe with the rattan weave. Of course I do not want to withhold this from you.
I have bought my carafe a little longer and in a shop in Nice. Unfortunately I hadn't bought the matching glasses at that time. When I went to get them, they were sold out.
At the last time I saw both the carafe and the glasses at "Maison du Monde" and took some glasses with me. But I recommend you to visit the deco shop around the corner first, because such things are available everywhere at the moment. Think about #shoplocal. Here in Nice I could found the glasses also in many shops, but never as many as I would like to have…
By the way, you can remove the wickerwork from the glasses and wash the glass comfortably in the dishwasher.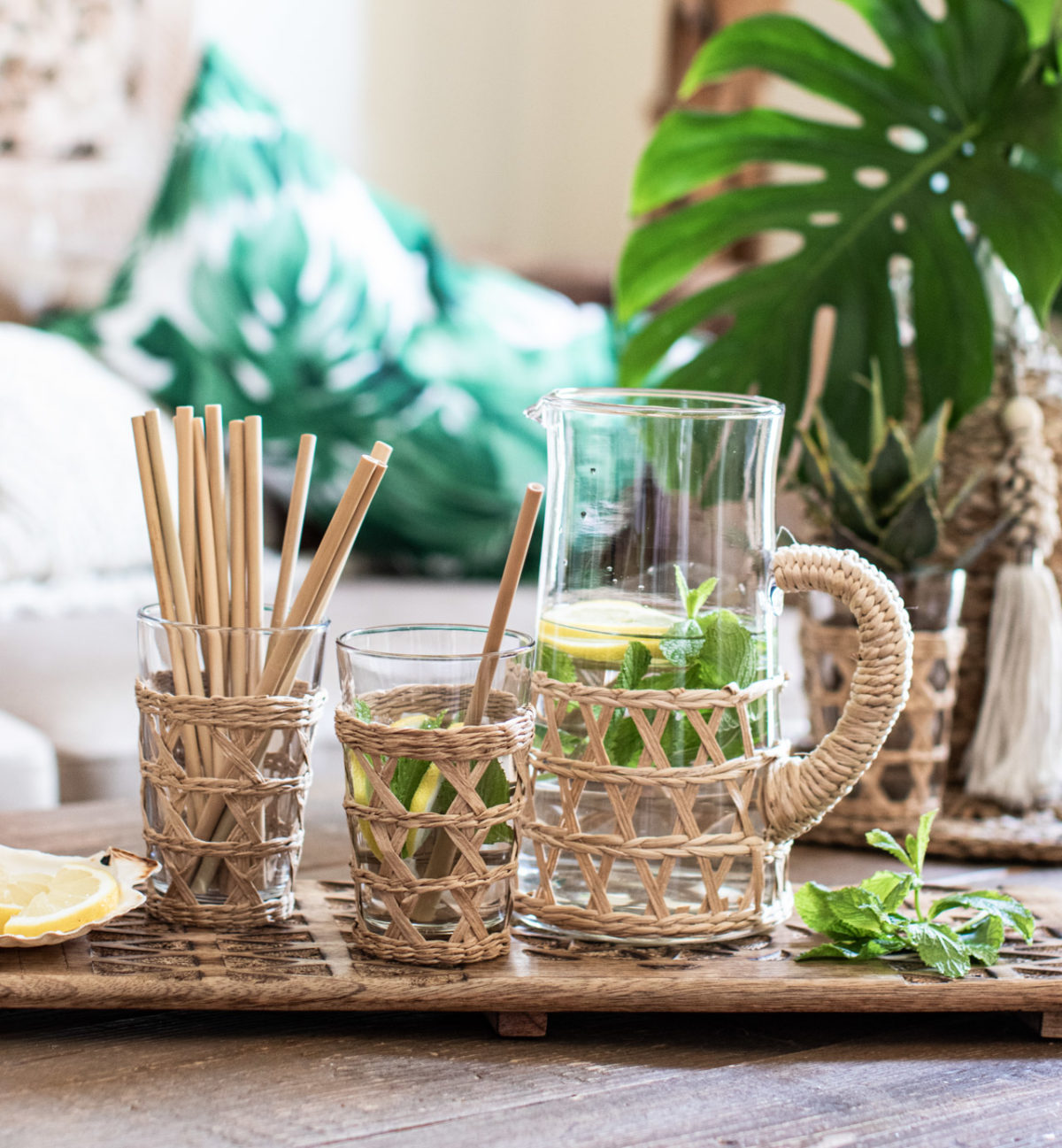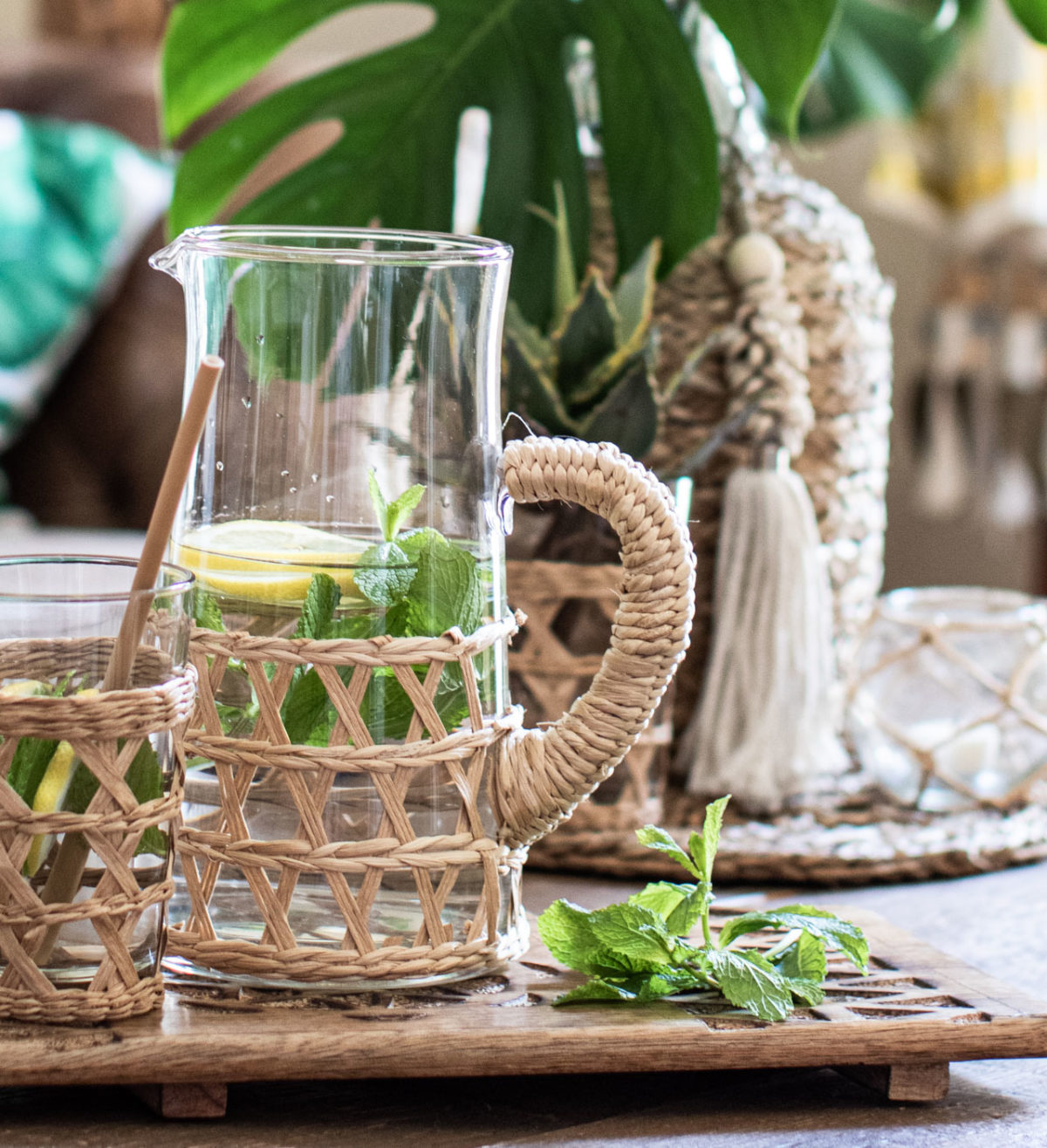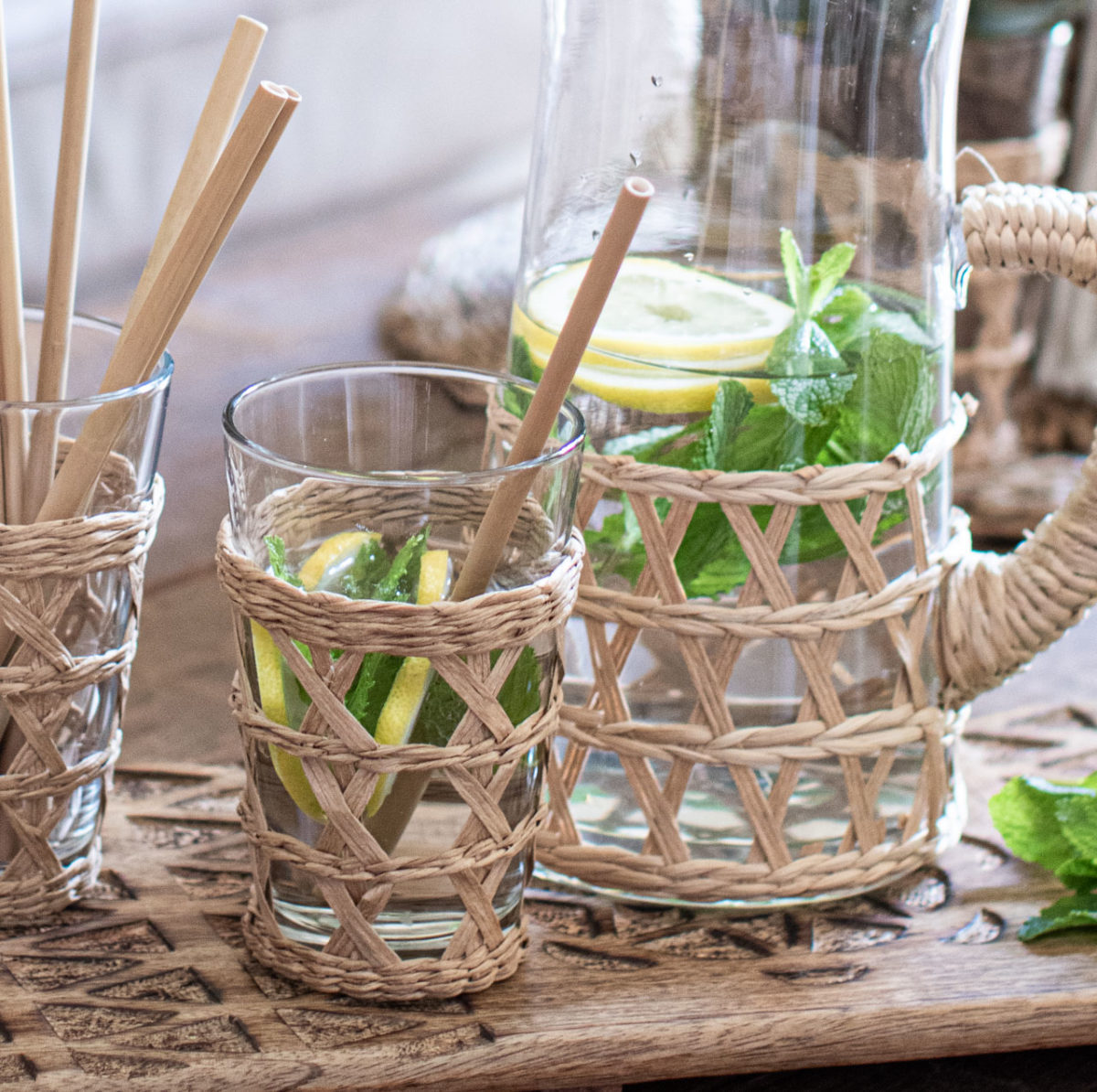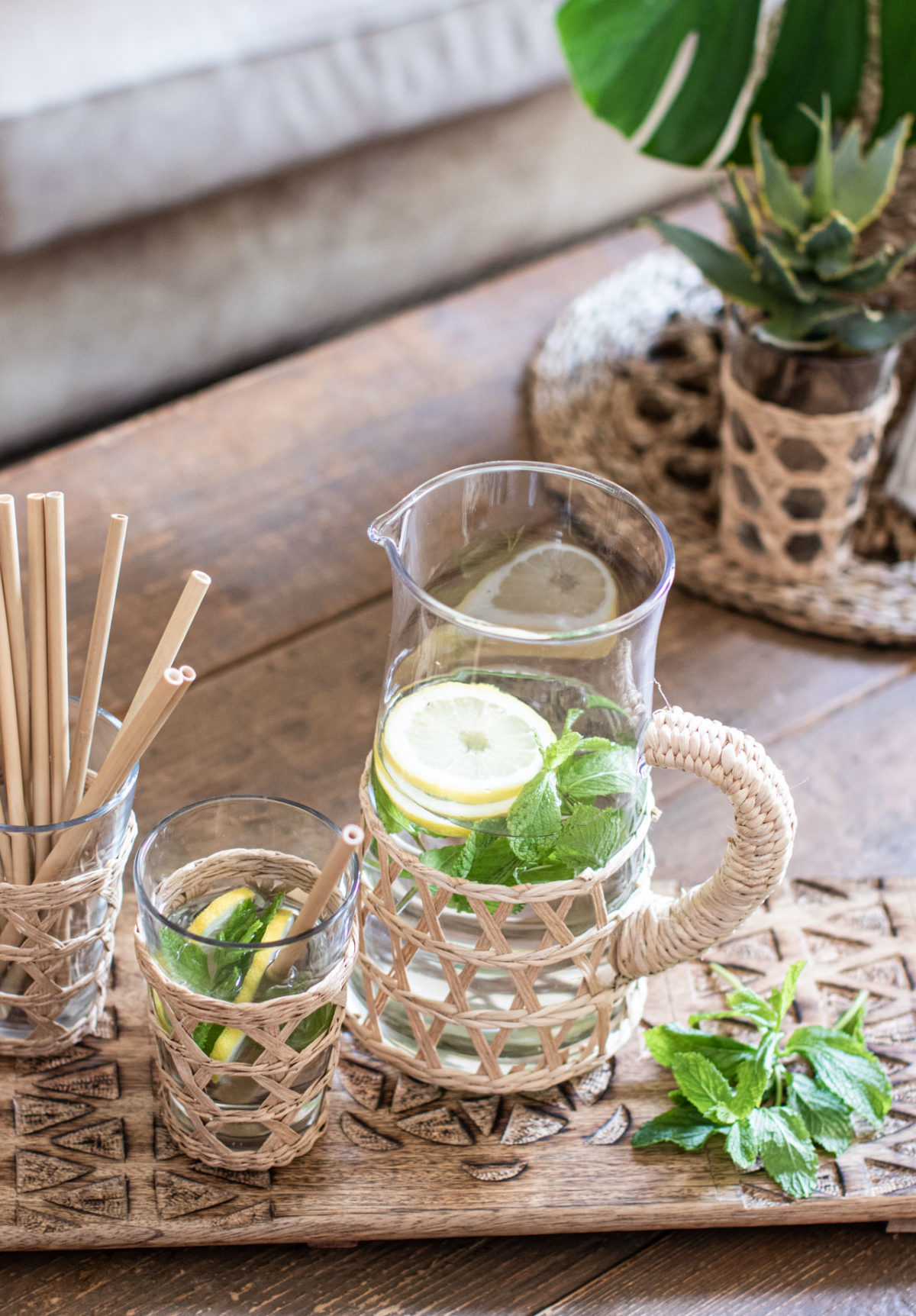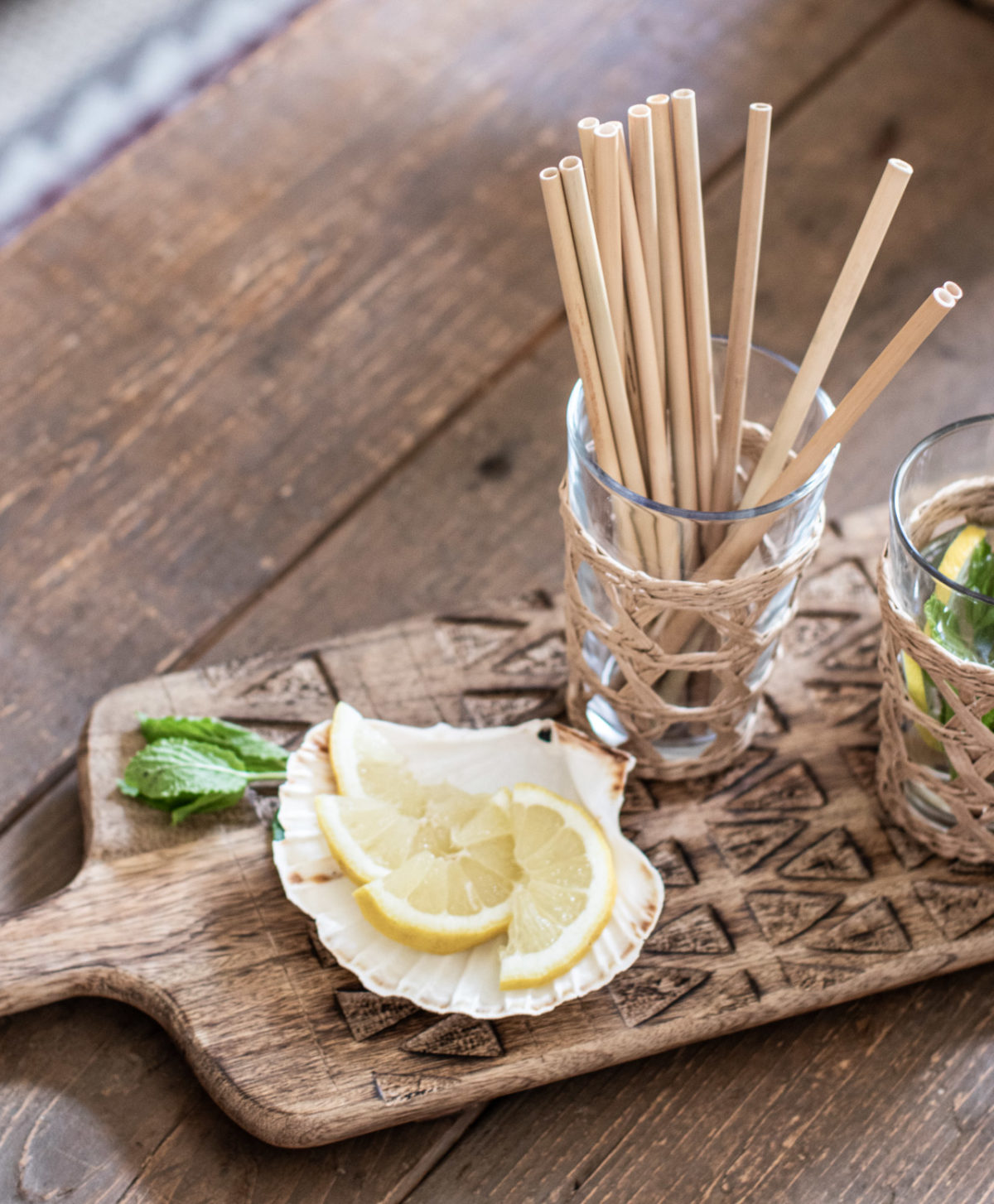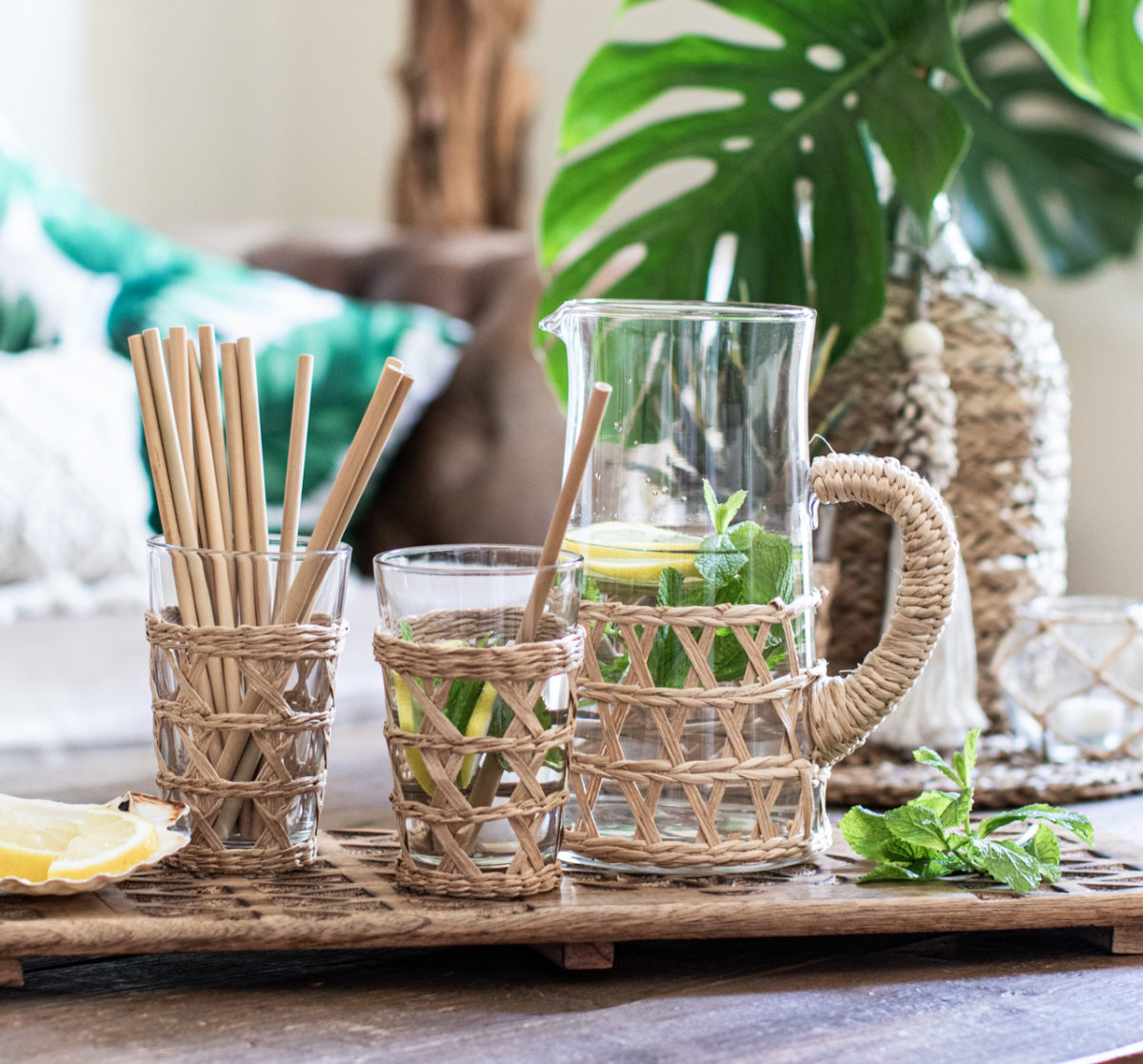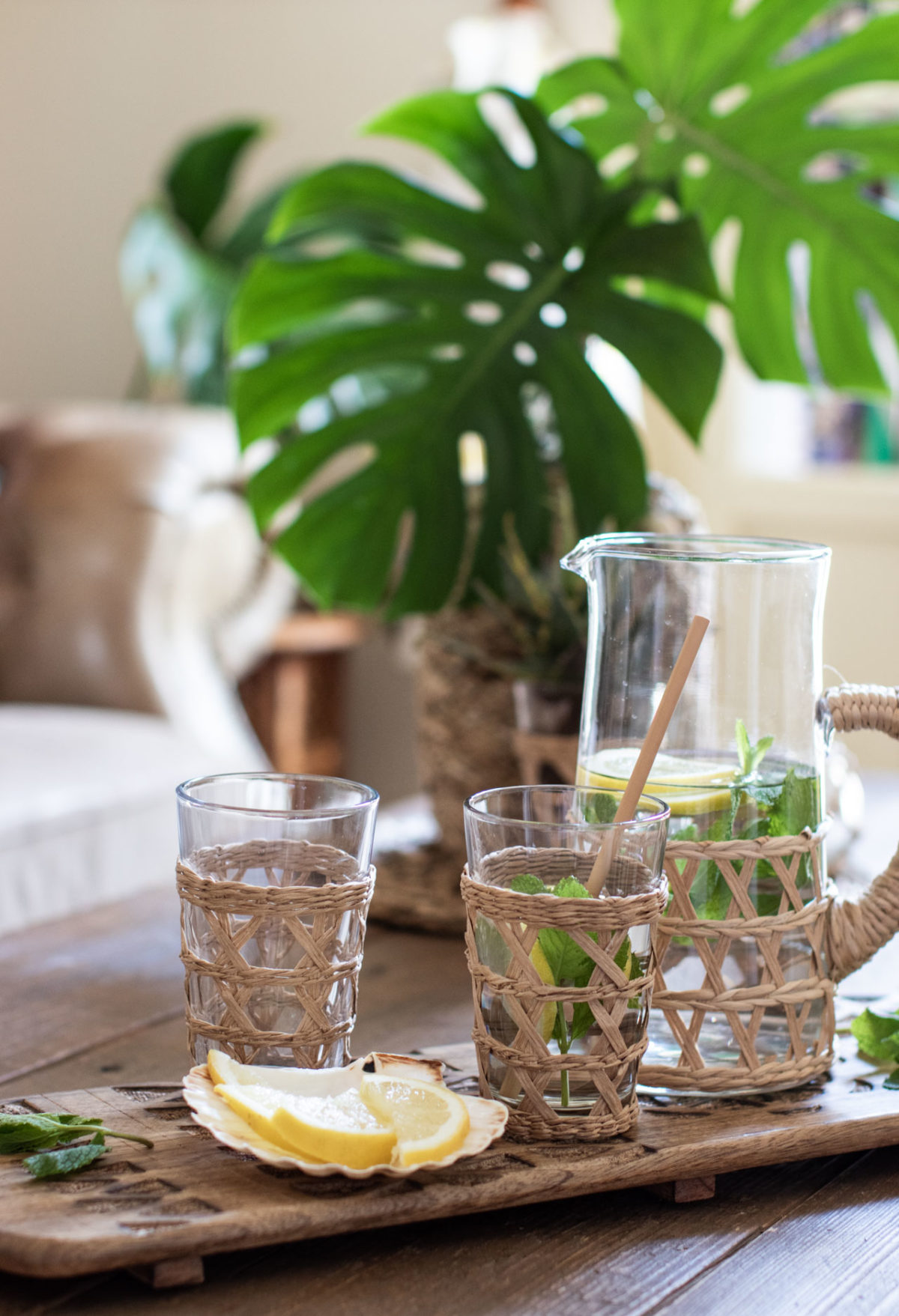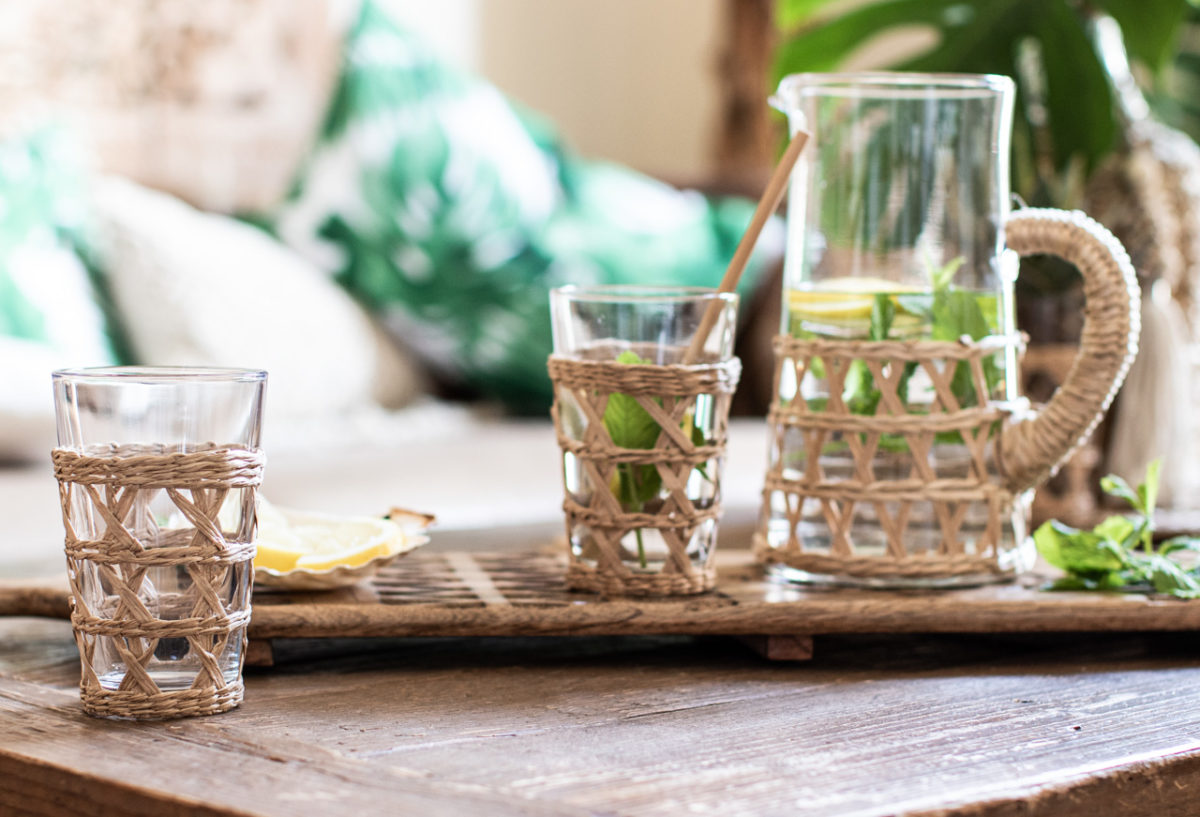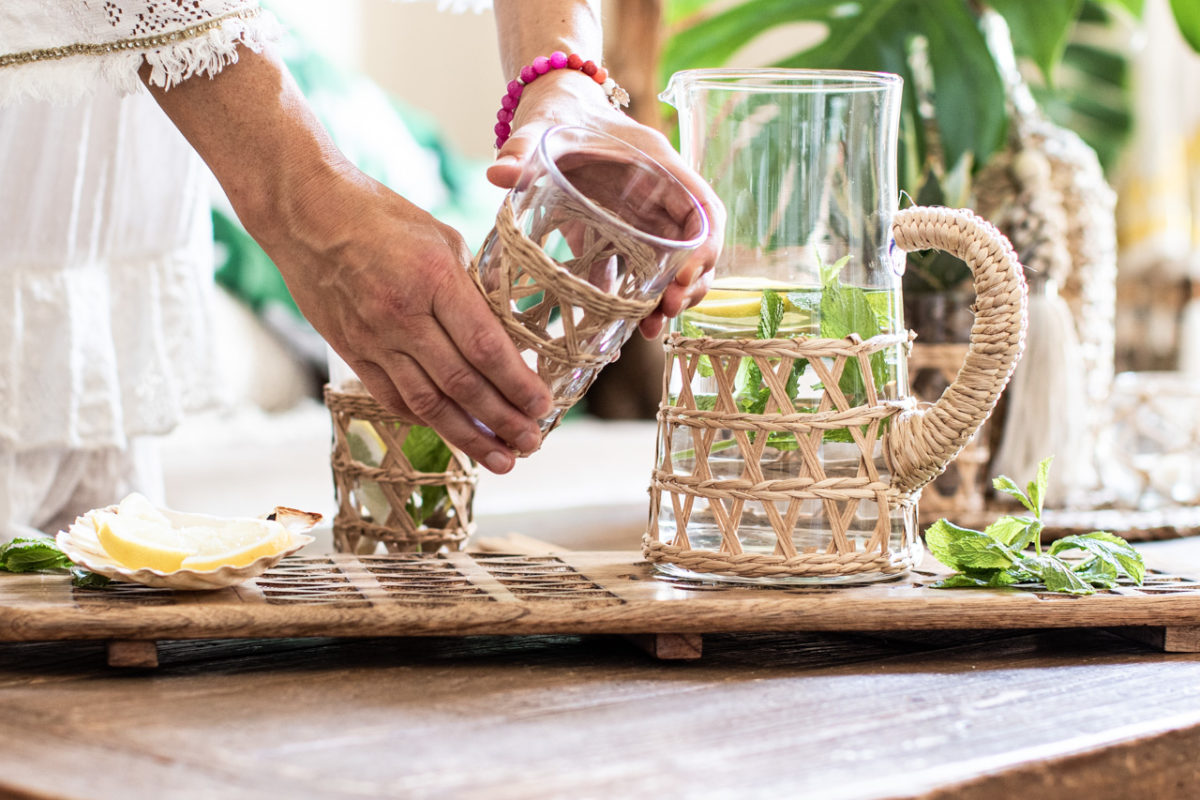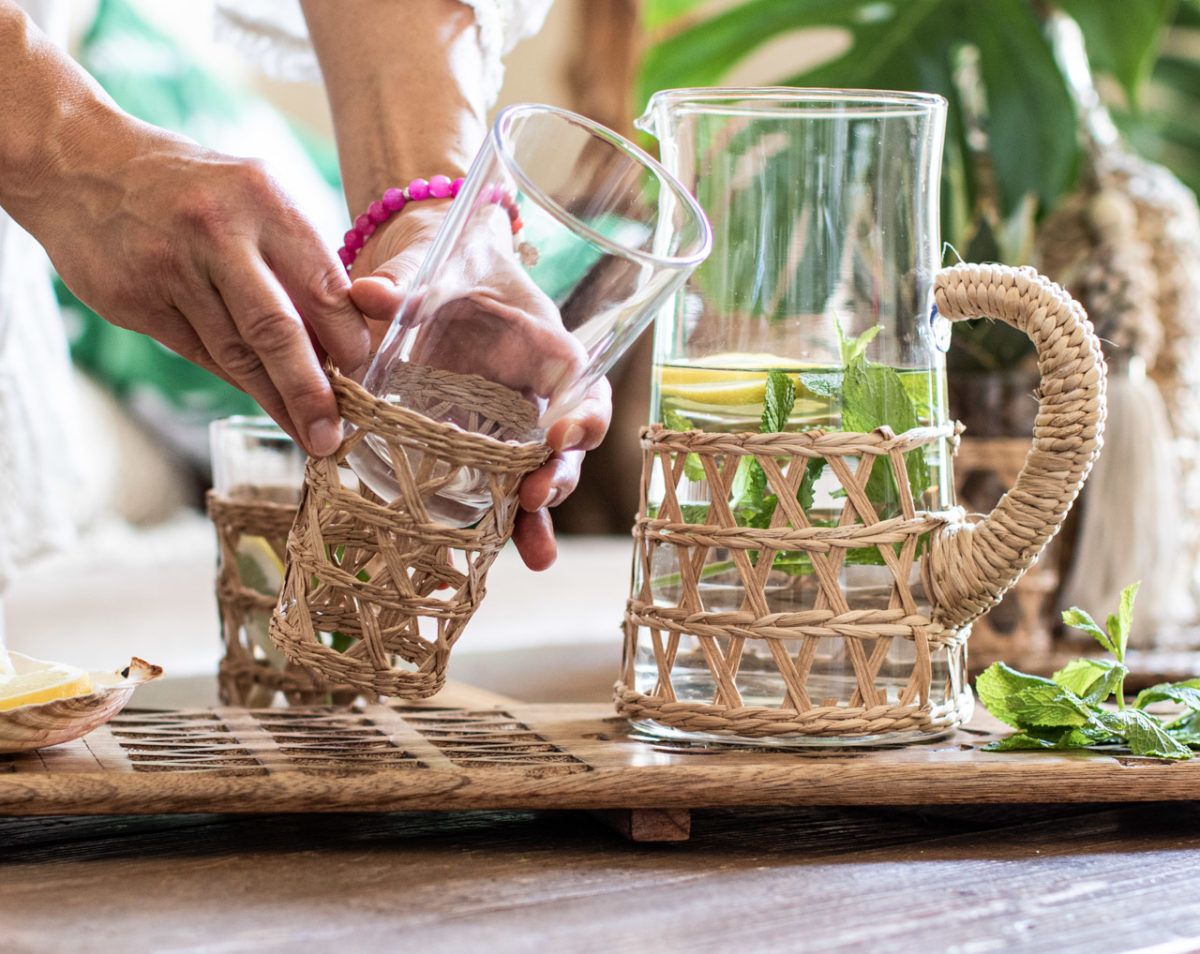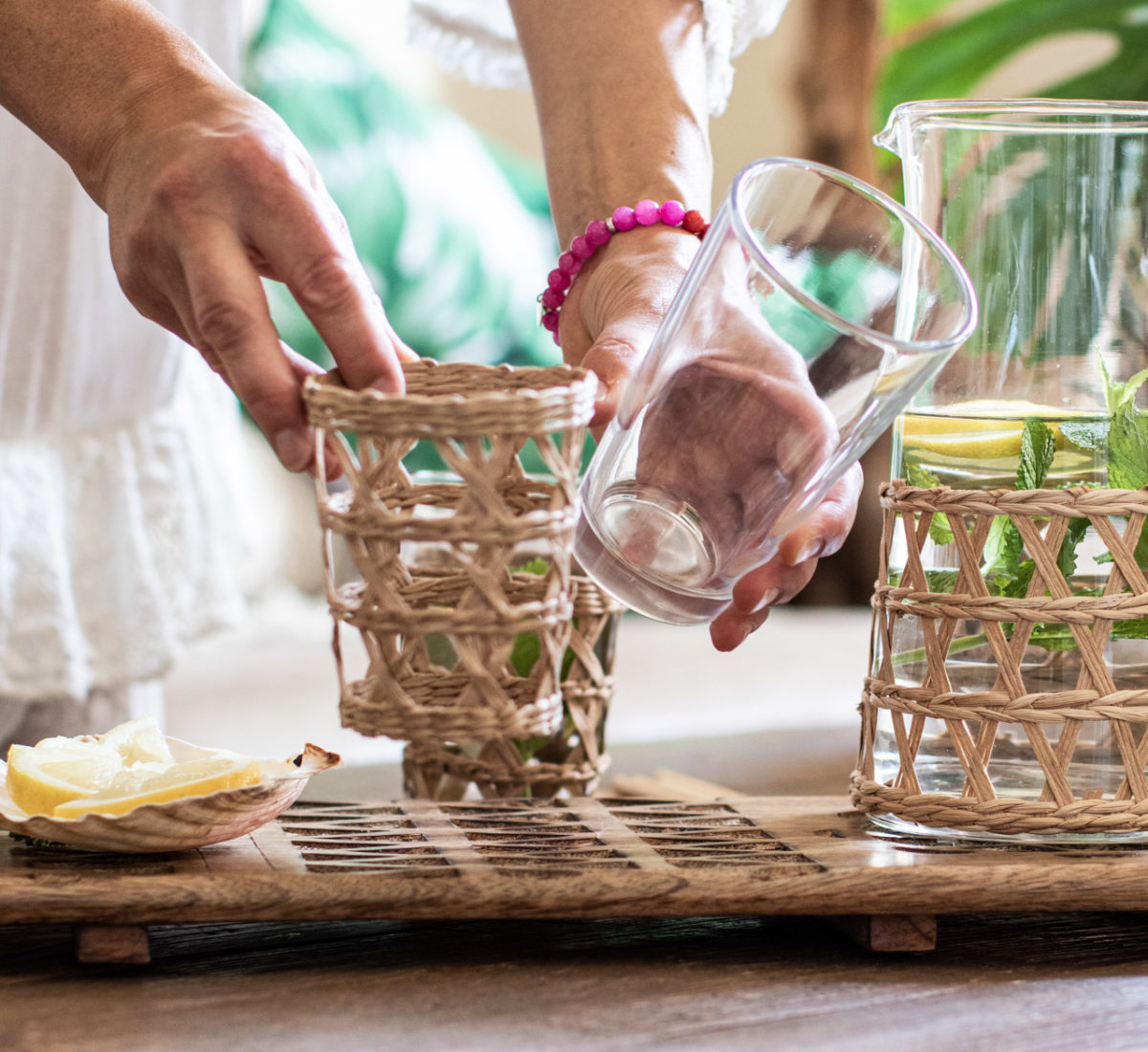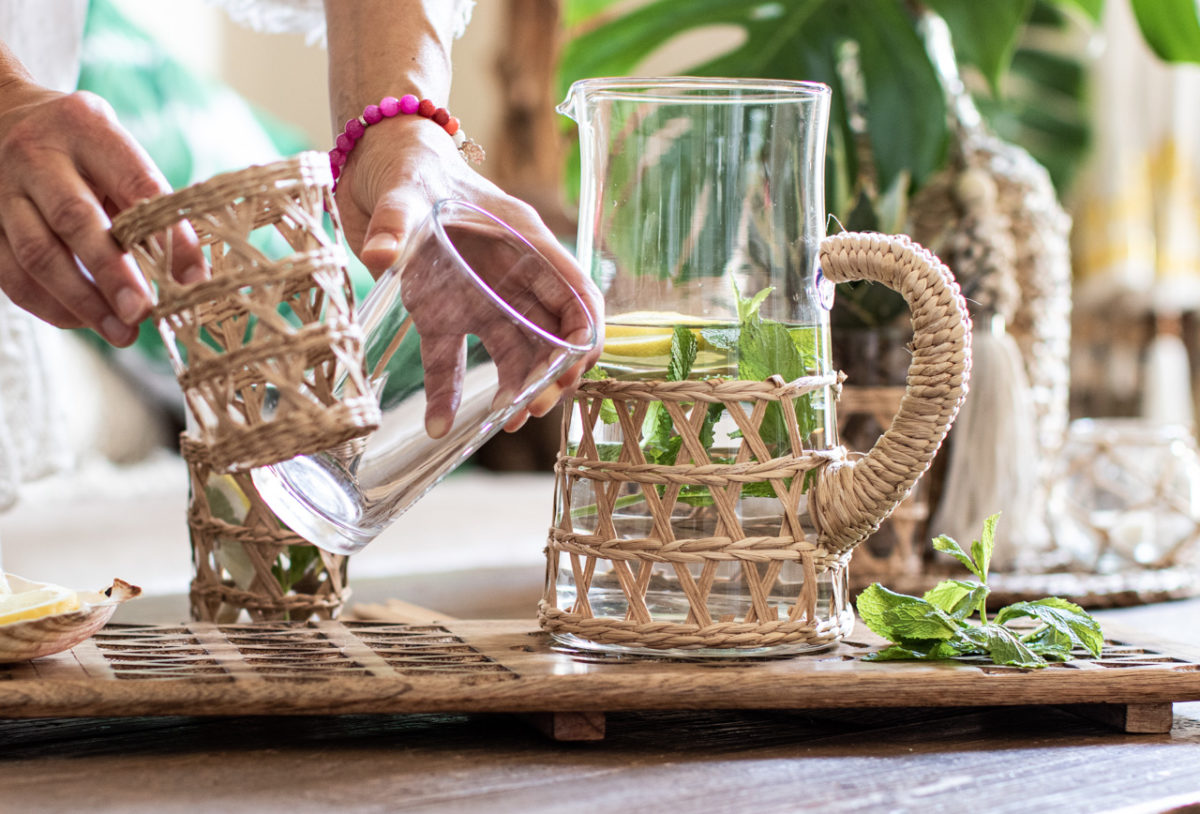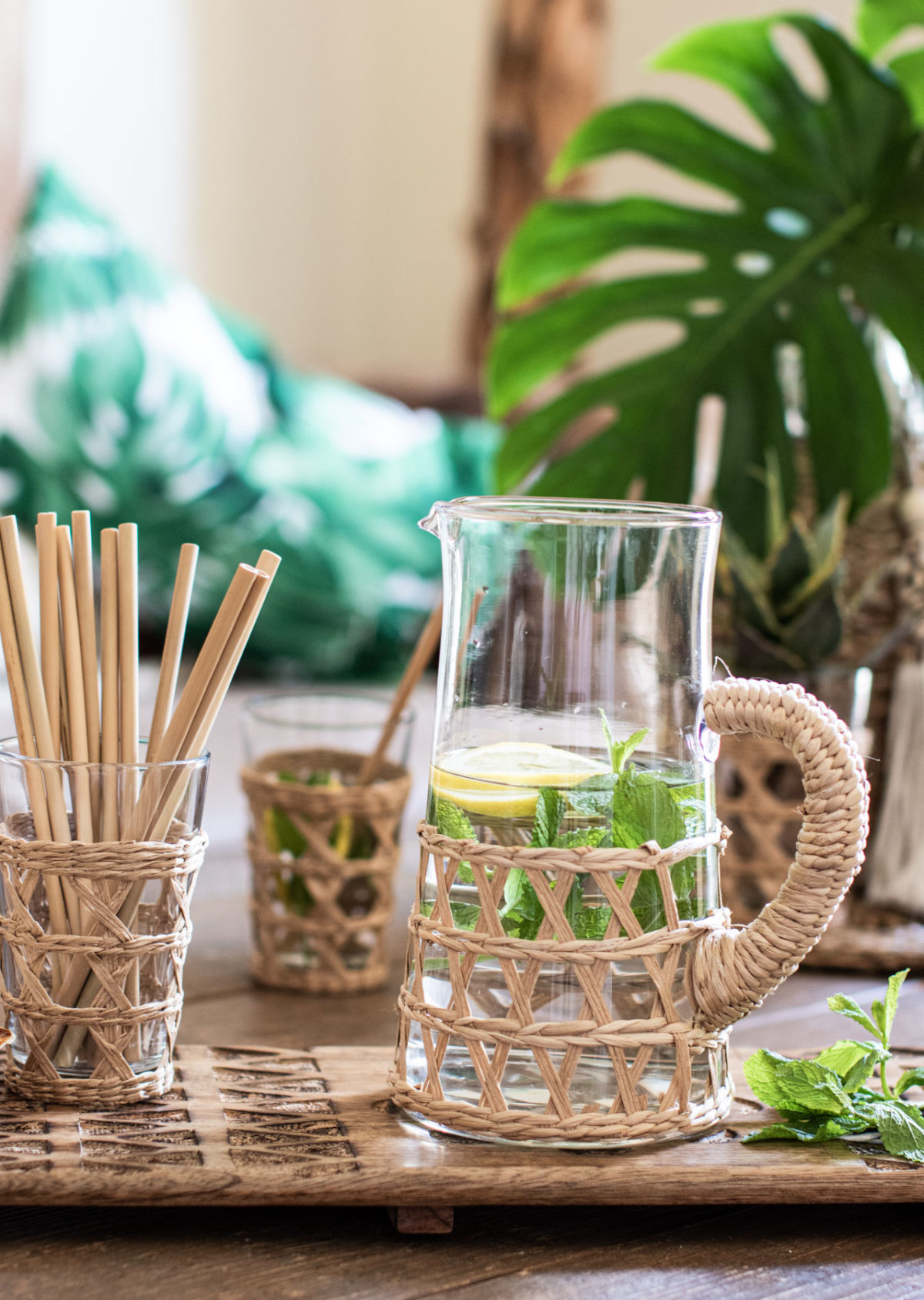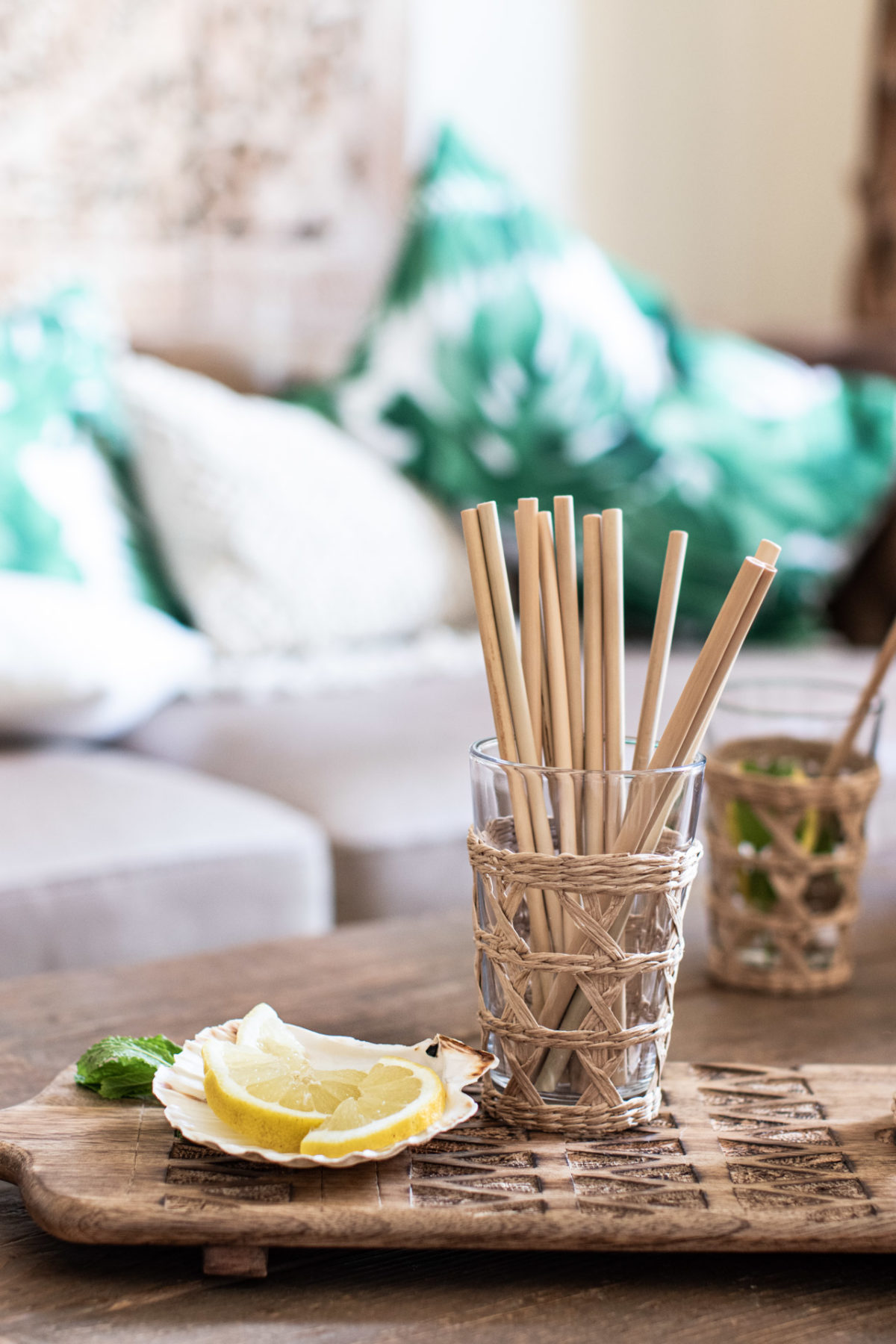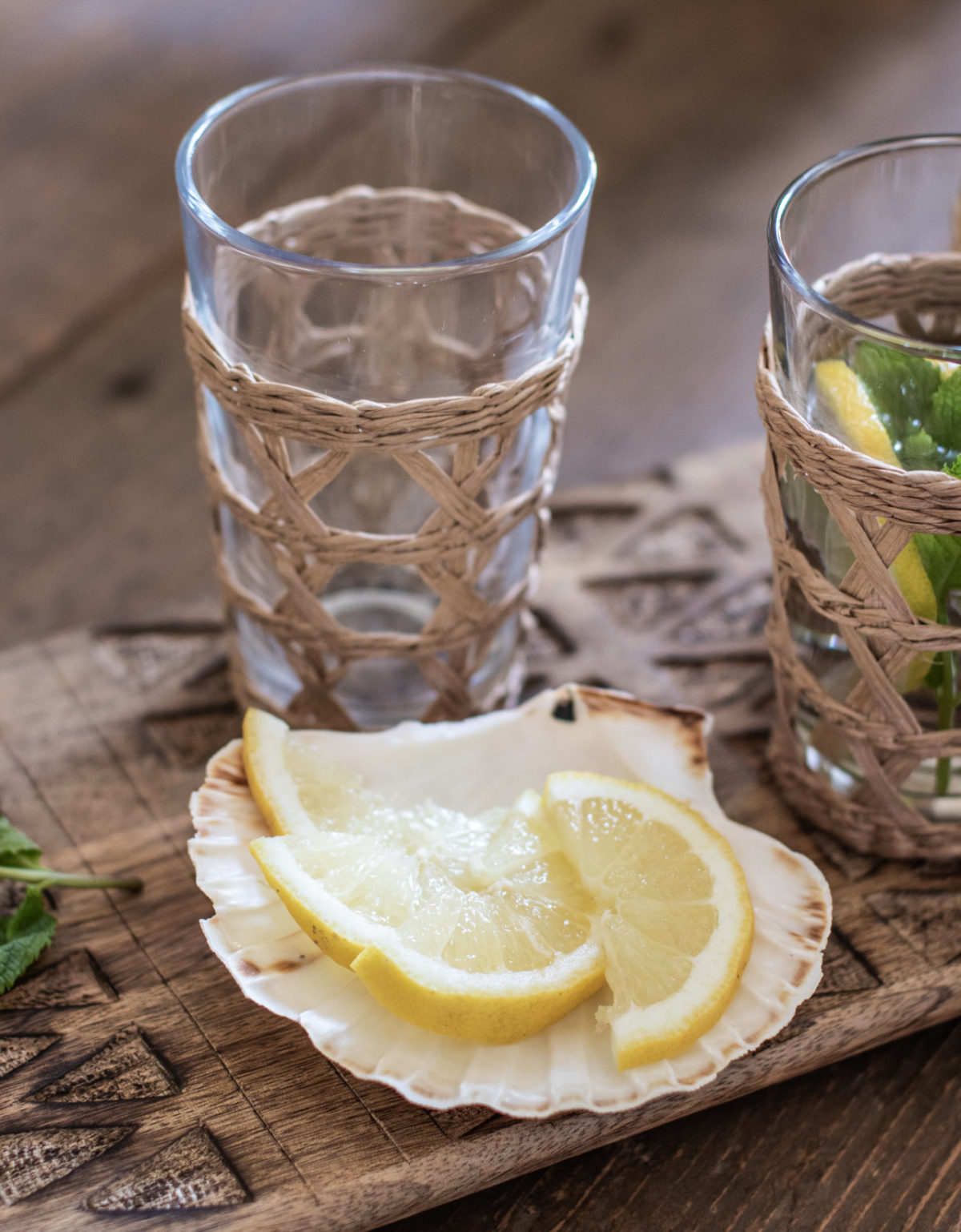 Bisous Tonja
unbeauftragte Werbung:
Glaskaraffe und Gläser bei "Maison du Monde"
Holzbrett ähnlich gesehen bei "Soulbirdee"