(Werbung aus Leidenschaft)
Gestern wurde die 15-tägige Verlängerung des Lockdowns in Frankreich bekannt gegeben und wir alle wissen, es wird so weiter gehen. Irgendwo habe ich gelesen, dass es immer strengere Maßnahmen geben soll, bis der Impfstoff da ist. Laut einer Umfrage im Nice Matin will sich allerdings der Großteil der Menschen in Nizza nicht impfen lassen.
In Nizza wurde heute die Verschärfung der Maßnahmen insofern sichtbar, als das die berühmten blauen Stühle und Bänke an der Promenade entfernt wurden. Ein sehr komisches Bild.
Ich musste heute wegen der defekten Spülmaschine etwas in der Stadt erledigen, weshalb ich völlig legal einen langen Spaziergang durch Nizza machen durfte. Ich habe unterwegs mal ein paar Bilder geschossen, auch von dem Platz des letzten Anschlags.
Tja, und ich befürchte, dass die hohen Infektionszahlen in Frankreich auch daher kommen, dass echt viele Leute ihre Maske irgendwo hängen haben. Und das mit dem Abstand ist auch nicht jedermanns Sache, das ist einfach zu kompliziert. Ich gehe tatsächlich nur noch in der Mittagszeit einkaufen und das auch nur noch mit einer FFP2-Maske.
PS: Und wer Nizza kennt, der sieht auf dem zweiten Bild, dass noch etwas weg ist. Bin gespannt, wer es sieht.
---
(Werbung aus Leidenschaft)
Yesterday the 15-day extension of the lockdown in France was announced and we all know it will continue. Somewhere I read that there will be increasingly strict measures until the vaccine is available. But according to a survey in Nice Matin, the majority of people in Nice do not want to be vaccinated.
In Nice today, the tightening of the measures became visible in that the famous blue chairs and benches on the promenade were removed. A very bizzare picture.
I had to do something in the city today because of the broken dishwasher, so I was allowed to take a long walk through Nice completely legally. I took some pictures on the way, also of the place of the last attack.
Well, and I'm afraid that the high number of infections in France is also due to the fact that a lot of people have their masks hanging somewhere. And that with the distance is also not everybody's cup of tea, that's just too complicated. I actually only go shopping at lunchtime and only with an FFP2 mask.
PS: And who knows Nice, can see on the second picture that something is still missing. I am curious who will see it.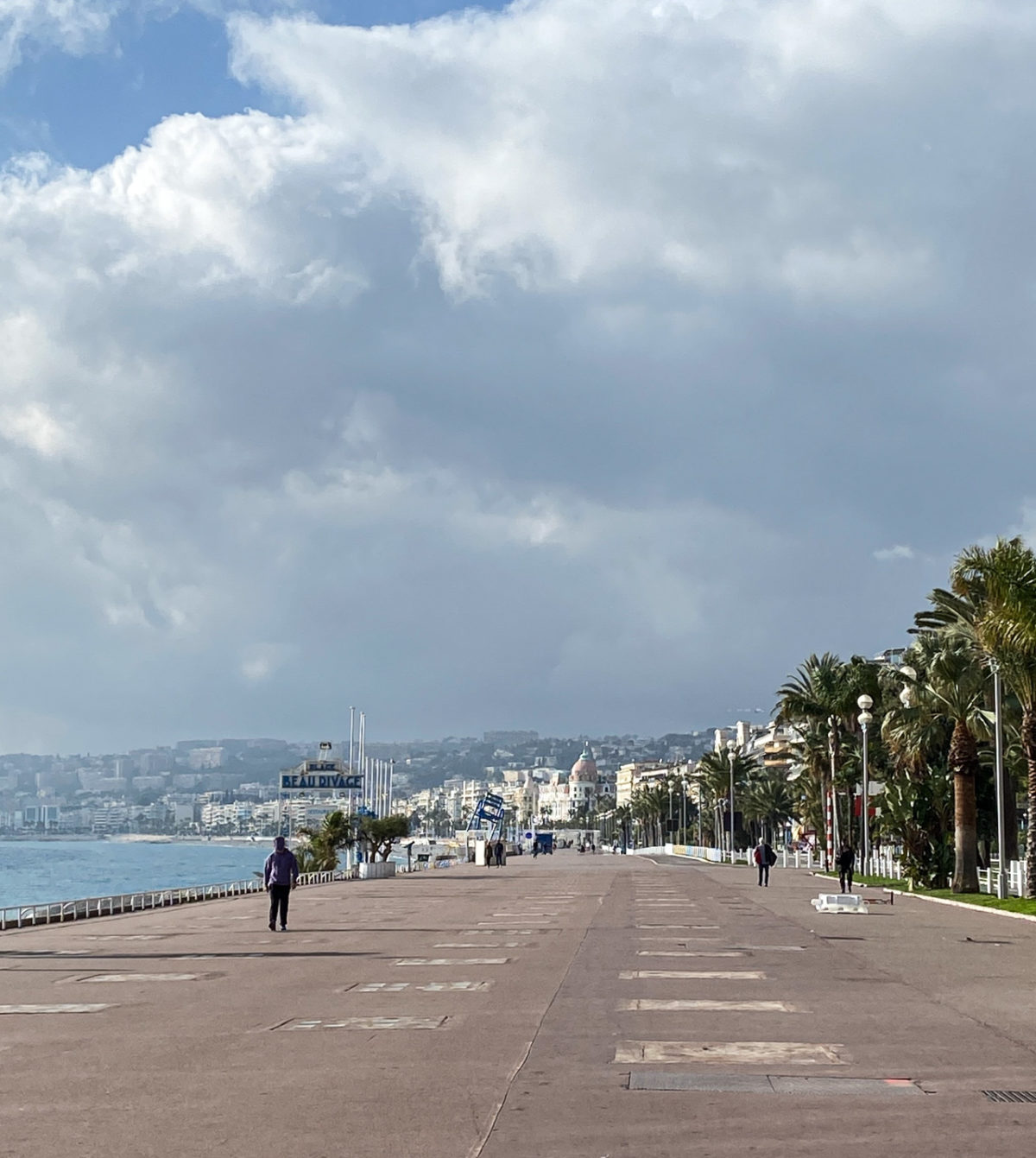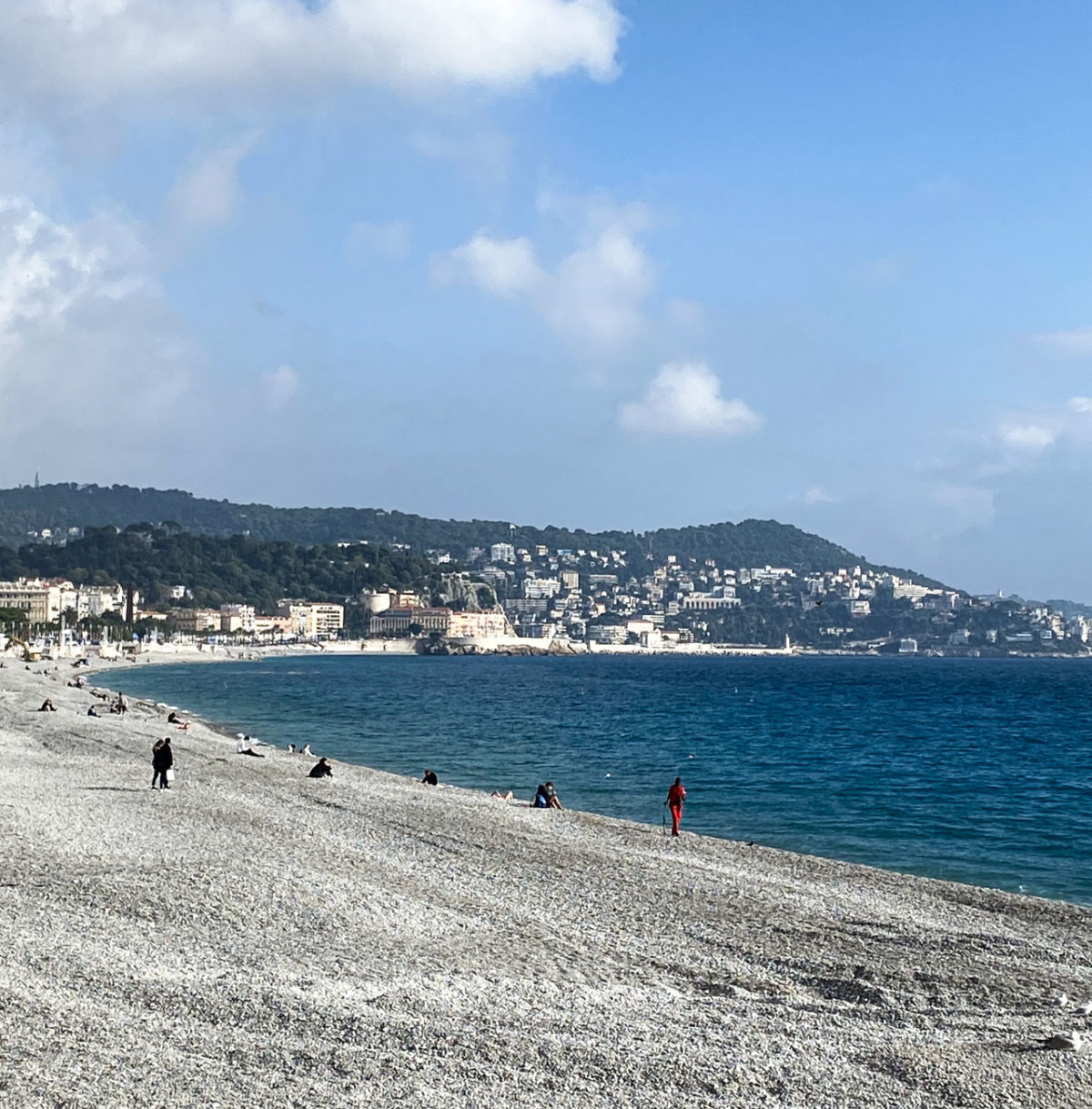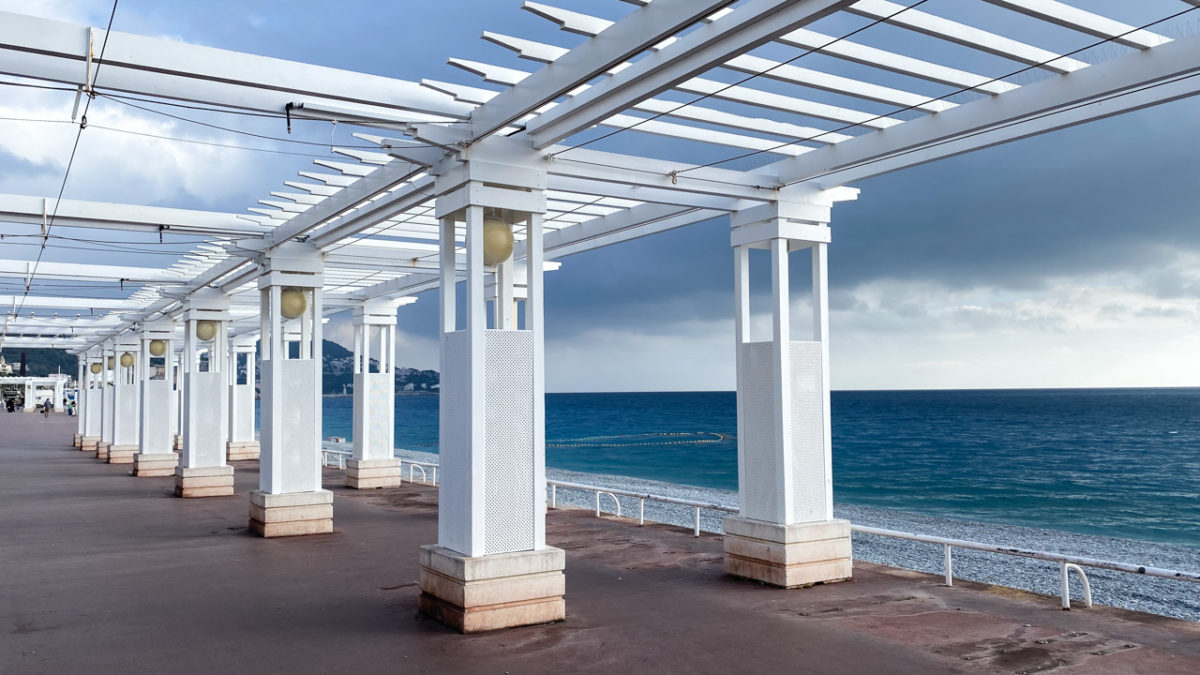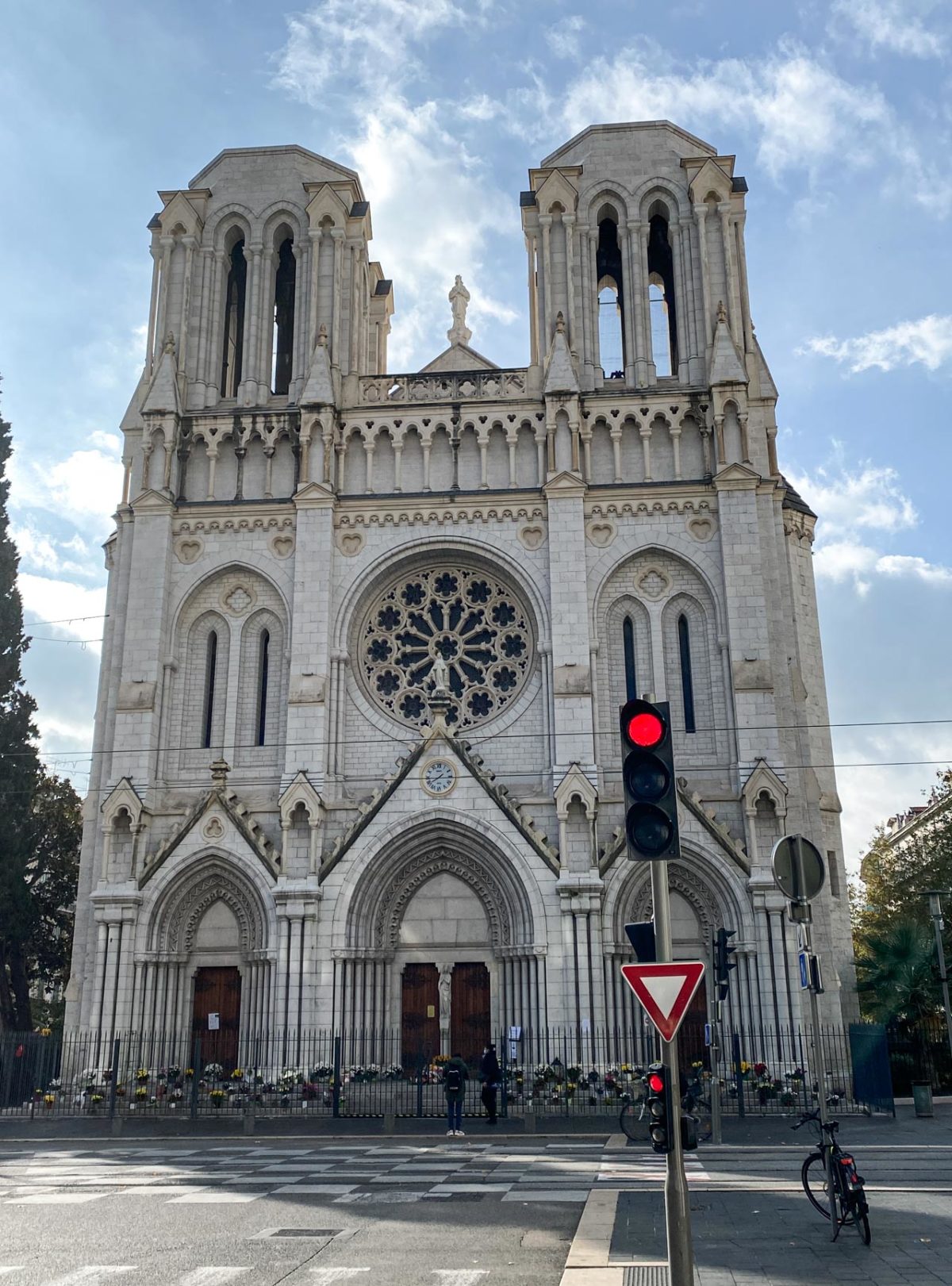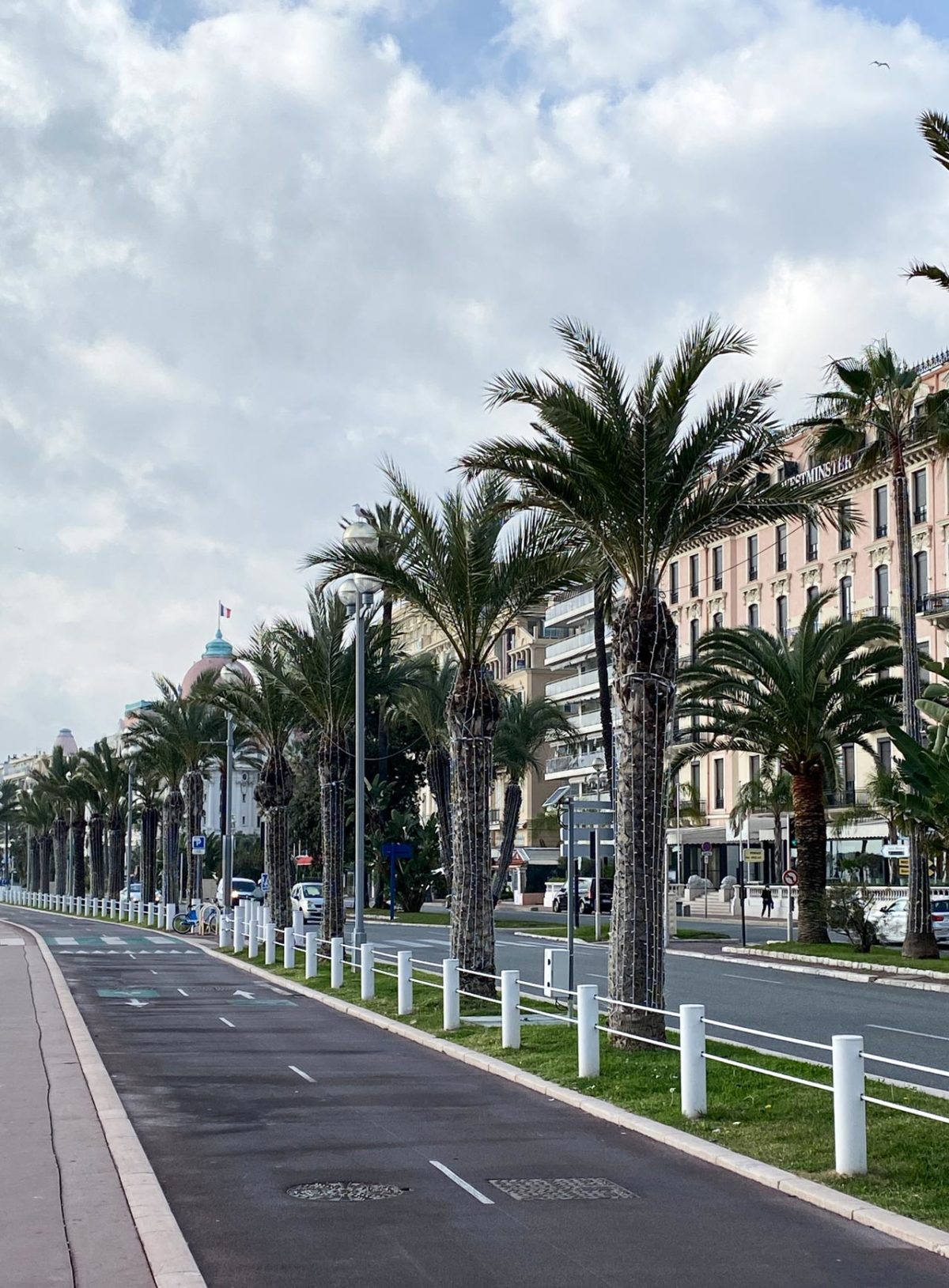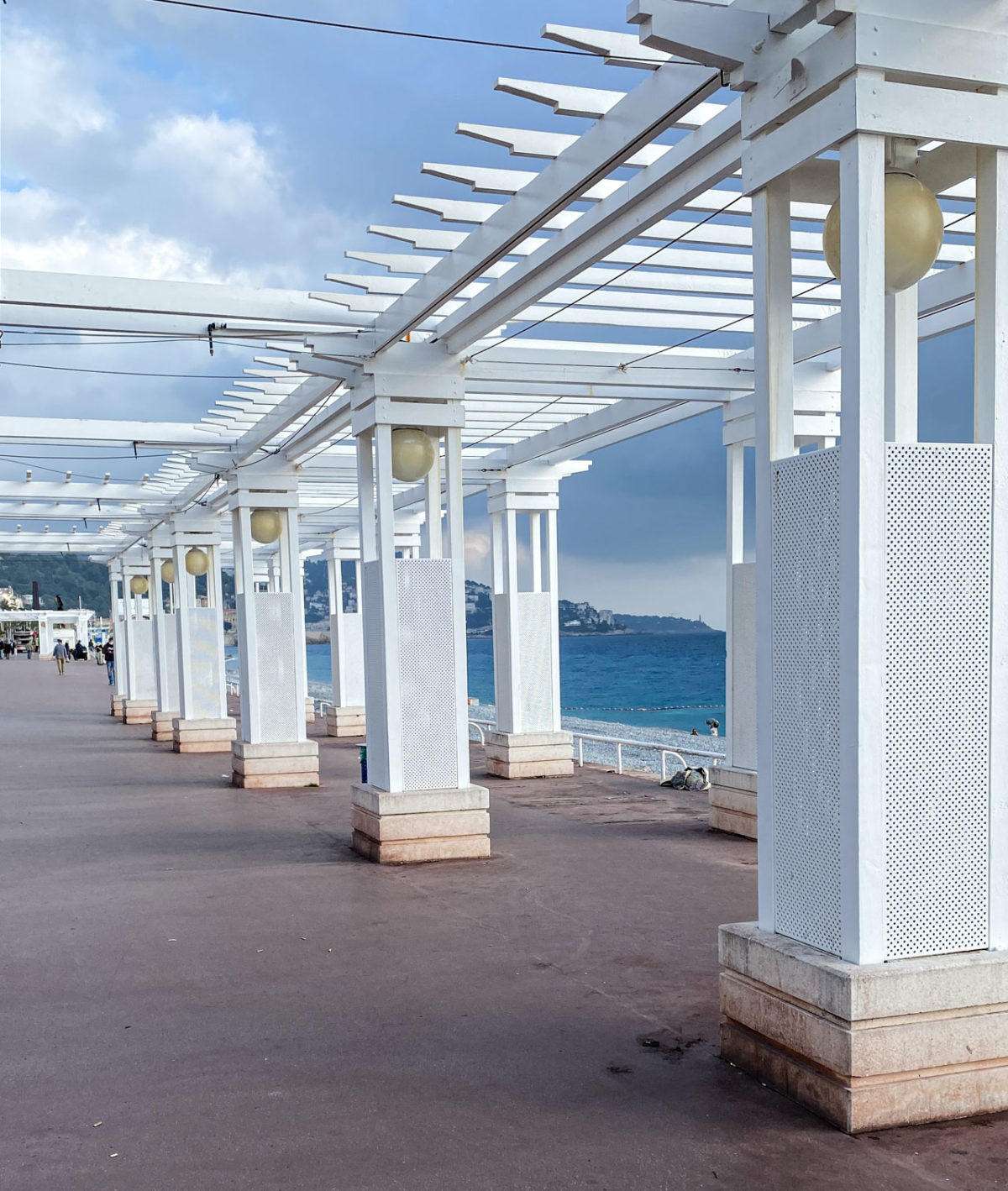 Bisous Tonja